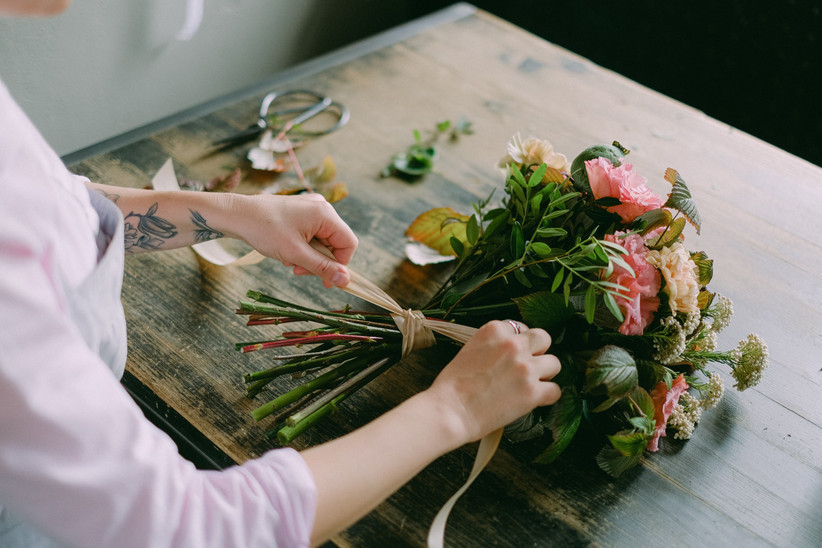 We know that lots of you have questions regarding COVID-19 and the impact it is having on your wedding business.
In this guide, we want to answer as many of your Coronavirus questions as possible, as well as share lots of updates and resources for you and your team.
While the governments of the UK have announced their roadmaps for easing Coronavirus restrictions, the schedules are subject to change depending on data. What's more, there are still details about the restarting of weddings that have yet to be confirmed. We've explained the latest Covid wedding rules, and will keep updating you with new information.
You're not alone in all this.
The UK Weddings Taskforce is working with UK governments, standing up for the wedding industry and getting as much official clarity as possible.
And at Hitched we'll provide you with advice and tools for navigating 2021 - and beyond.
Coronavirus & Your Wedding Business: FAQs
These are some of the most frequently asked questions regarding the restarting of weddings during the Coronavirus pandemic.
Can I Do Weddings of 6 after 29th March in England or Are These for Special Circumstances Only?
Weddings can take place in England from 29th March with up to 6 people, including the couple.
Receptions are not permitted until 12th April, and then with a maximum of 15 people at a venue that is allowed to open.
Evening Receptions - Will this Be Just an Evening Meal or Will Parties/Discos with Dancing Be Permitted?
From 12th April, receptions of up to 15 people will be allowed as a sit-down meal, in venues that are permitted to open at that time with outdoor areas, such as pubs and restaurants.
Guests must be seated in groups of 6, or in two households.
These can take place in 'partially sheltered' marquees, but not in structures that are entirely or partly enclosed - 50% of the wall area must be open.
The government recommends that dancing is not permitted in step two, apart from the first dance.
Are Photographers/Suppliers/Members of Staff Included in the Number of People at a Wedding?
Restricted numbers included the couple and children of any age but not wedding suppliers.
Are Wedding Guests Allowed to Use the Accommodation on Site at a Venue?
"If the venue is allowed to open its accommodation within the step that we are in, yes," says planner Nina Beer of Occasion Queens. "If it is not then it is unlikely that this allowed. The accommodation needs to be self contained, like cottages, until the 17th May."
From 12th May, self-catering accommodation is set to re-open so long as there are no indoor facilities shared with other households. Hotels can reopen from 17th May in England and 26th April in Scotland. Wales and Northern Ireland remain TBC.
Can Wedding Receptions Be Inside in Steps One, Two or Three?
Receptions are not allowed in step one. In step two, receptions of up to 15 can take place outdoors only. In step three, receptions of up to 30 can take place in a Covid-secure venue.
Is Live Music Allowed at Weddings in Any of the Stages?
Guidelines have yet to be announced. Live music was allowed at weddings in some parts of the UK in summer 2020, subject to tight restrictions, so that may be the case again.
Can Hotels Open for Weddings Before Step Two?
Hotels can open for indoor wedding ceremonies, but it is not yet clear whether they can also host outdoor receptions. The earliest hotels can reopen for full service in England is 17th May, which is step three. In Scotland, hotels are due to reopen on 26th April. Hotels and other licensed venues have been open for weddings in Wales since 1st March 2021. There are no proposed dates for Northern Ireland yet - hotels are due to open with restrictions in step three.
When Can Venue Visits Happen?
The likelihood is that this will be allowed whenever non-essential retail reopens - in England, that's due to happen from 12th April. However, venue visits may fall under indoor hospitality, in which case it would be 17th May.
When Can Bridal Boutiques Open?
In England, bridal boutiques are due to reopen from 12th April. In Scotland, a phased reopening is due from 5th April, with all non-essential shops open from 26th April. In Wales, the phased reopening of non-essential retailers begins on 22nd March, with all non-essential shops due to reopen by 12th April. In Northern Ireland, non-essential retail is due to open from 12th April. All these dates are subject to review.
Top Tips to Share With Your Clients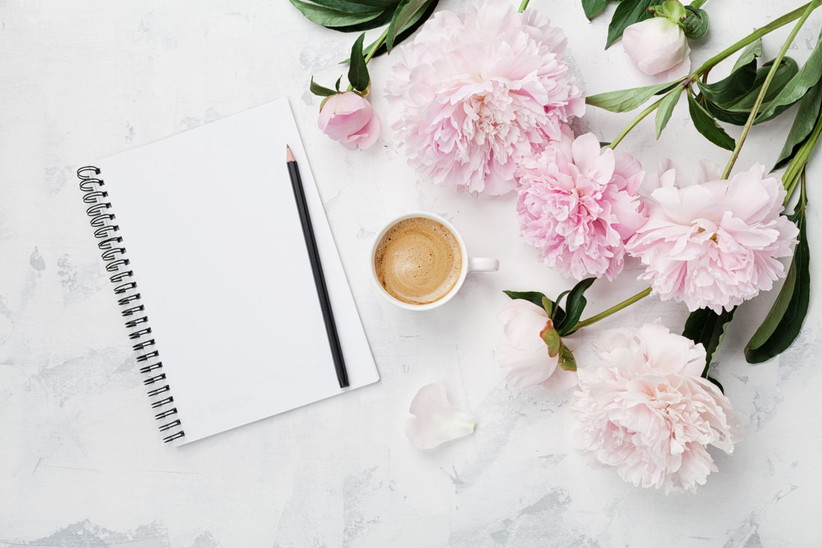 1. Postpone, Don't Cancel
It's better to delay revenue than to lose it. One of the most important messages we can send to our clients and couples is to postpone their wedding day, wherever possible, rather than cancelling altogether. Get in touch with your clients and encourage them to pick a new future date for their wedding.
2. Don't Overlook Weekdays
With so many weddings rescheduled from 2020, it's possible some couples will struggle to book a weekend date they want in 2021, particularly in peak wedding season. A weekday wedding might be the best solution - and make it clear to your couples that this certainly won't be second best.
3. Keep Planning
For couples that are in the earlier stages of planning their day, it's important to keep them excited and encourage them to continue their planning journey at home. Now is the perfect time for couples to be laying the groundwork for finding their wedding venue and suppliers through online research.
4. Create a Wedding Website
A dedicated wedding website is the easy way to keep guests updated, rather than contacting each household every time there's a change of plans.
5. Look to the Future
During this difficult time, it's important to remind your couples that they will get married, and that even if it isn't the day they'd originally planned, it will be more than a wedding celebration - it'll be a time for loved ones to finally come together.
Resources for Your Clients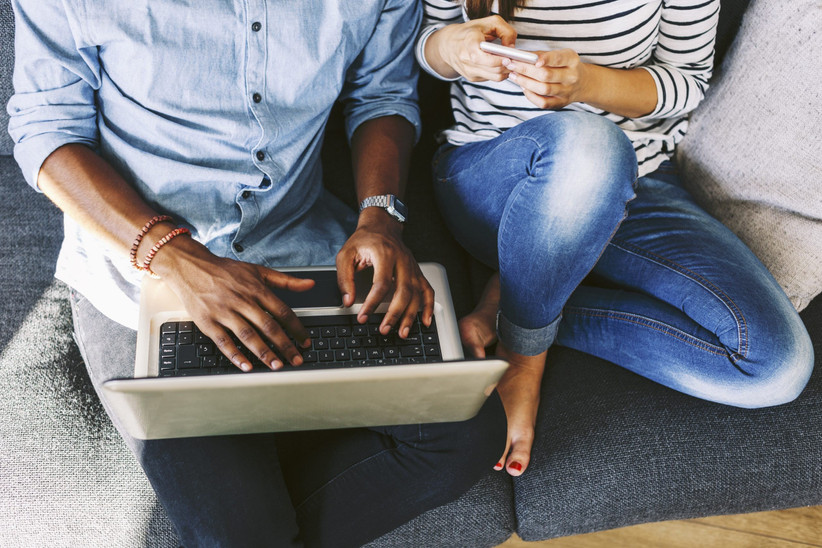 Here is a list of resources and articles that provide useful information and advice for your couples, including ideas for incorporating social distancing into their day and ideas for smaller weddings.
Resources for Your Wedding Business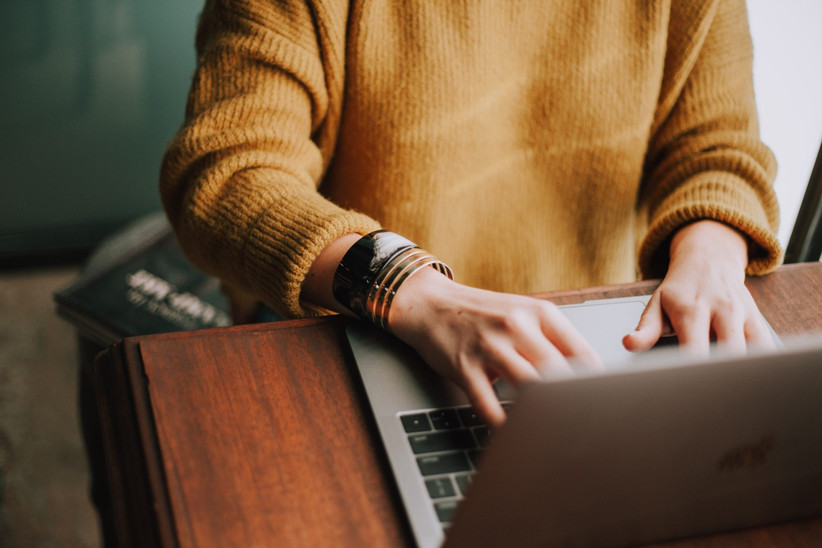 We've rounded up resource for your wedding business, from client insights to future-proofing ideas.