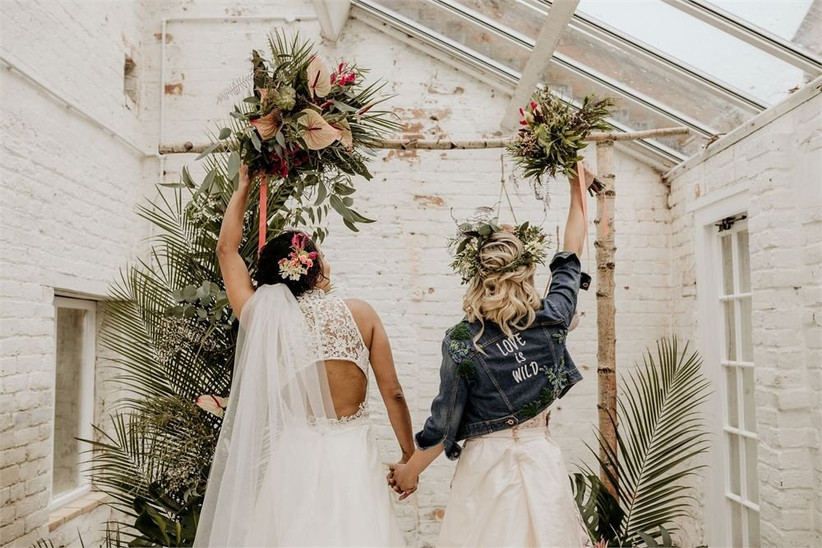 It may feel like the world of weddings is on pause thanks to COVID-19, but the reality is that most couples are continuing to plan their nuptials with as much enthusiasm as ever and that means you need to keep the pace up too!
The most obvious place to start is online, with couples turning to digital wedding planning options it's never been a better time to put the work into your online presence and grab the attention of potential customers.
It's also a good time to reflect on what you've been doing and look at ways to improve the services you offer going forward.
To help you get the best out of your business post-pandemic, we've come up with some effective ideas that you can start working on right now.
1. Update Your Website
You'll know from your own afternoons spent scrolling your Instagram and Facebook feeds that in the absence of anything else to do, more people than ever before have turned to their screens.
For couples in the midst of wedding planning, lockdown has been a good opportunity to really research and explore the venues and suppliers they're interested in and so it's key that your website and storefront is looking its very best.
Update your pictures (just be sure to get the permission of the couple or photographer first), read through your copy and check if there's any room for improvement and fix any broken links or out of date information. Remember, your website and social media pages are currently the only parts of your business that are accessible to couples, so make them the best and most user-friendly they can be.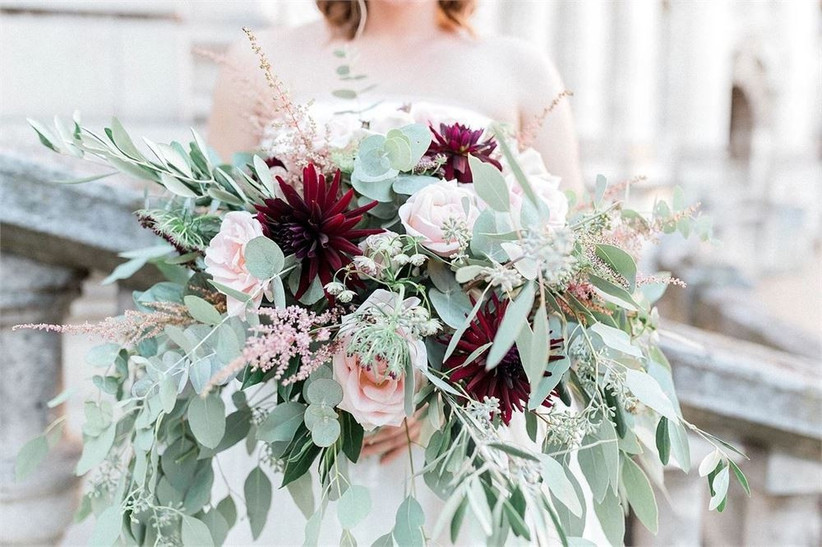 Image: The Little Flower Studio
2. Chase Up Reviews
Your previous clients will likely also be at home with more time on their hands than before and so it's a good idea to reach out and ask for reviews or photographs. Make it easy for them by sending direct links to where they need to upload their reviews and make sure you share new testimonials to your social media channels so that potential couples can spot them straight away.
3. Submit Your Past Weddings to Publications
Real weddings pages are an extremely popular way for couples to get inspiration and source suppliers. They can also boost your website hits and increase your chances of getting your images shared on platforms such as Pinterest and Instagram.
Take a look through the pages of some of the publications you like the most and try to get an idea of what they look for, often they will have an information page on this. Next, go through last year's weddings and pick out any that you feel would be a good fit. Attach a good selection of images to your submission and include any information that you think makes the weddings stand out. Always remember to ask the permission of the couple and photographer before submitting a wedding for consideration.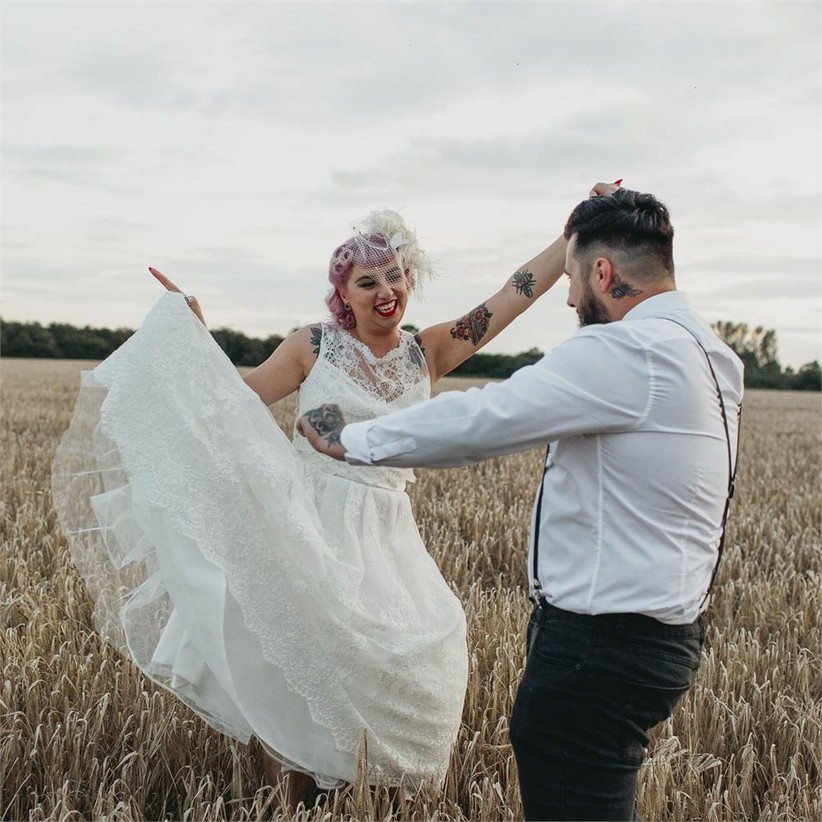 Image: Nathan Walker Photography
4. Update Your Social Media Channels
Your social media profiles are very likely to be the first place a potential client comes across your brand and so it's important that they're kept regularly updated with fresh content. Your social media profiles reflect who you are as a brand and it's important to be as inclusive and diverse as possible in order to make couples of all backgrounds and cultures feel welcome and provided for.
Take a look through your Instagram and Facebook profiles, are there any underrepresented groups? Do you have any images from past weddings that you could share in order to diversify your feeds? Couples should see images of people that look like them when they view a brand profile and so keep this in mind as you upload new imagery.
READ MORE: Wedding Businesses & COVID-19: The 8 Social Media Dos & Don'ts
5. Connect With Other Business Owners
Networking with other wedding businesses has always been important and just because you can't physically attend events right now, it doesn't mean you can't continue to connect with others.
Check out the #weddingwednesday hashtag, follow the suppliers featured on the Hitched and Hitched Real Weddings Instagram pages and engage with their posts. A simple exchange with another supplier could lead to a recommendation to one or more of their clients, or an opportunity for you to introduce your clients to the perfect supplier for them.
Don't be afraid to reach out to new people you admire and ask for help and advice too and never shy away from asking others to collaborate with you on a project or styled shoot – you never know where it could lead!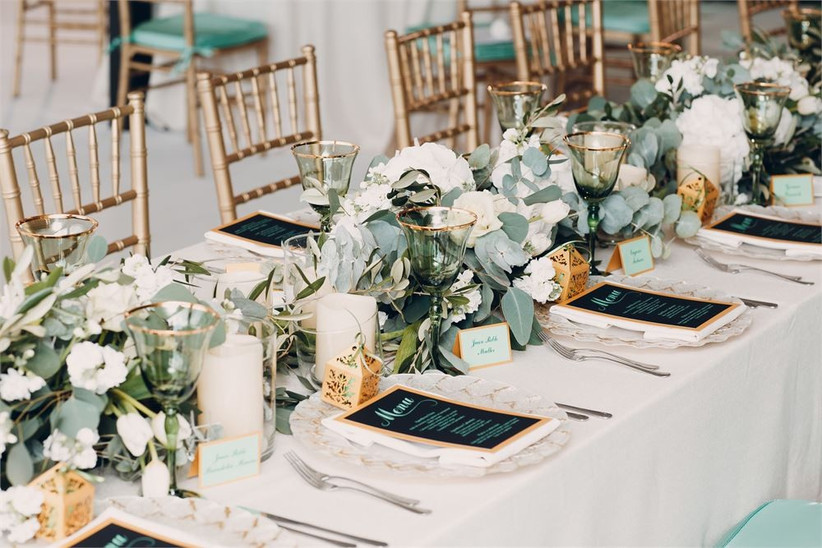 Image: Olive Sky Weddings & Events
6. Keep Marketing Your Business
Just because weddings can't happen in the way we want them to right now, it doesn't mean that couples aren't planning. In fact, 2021 is set to be a huge year for weddings due to the number of postponed plans, plus the newly engaged couples. So, if you're asking yourself if you should continue marketing your business at this time, the answer is YES.
Keep sharing inspiration for newly-engaged couples but don't stick to your previous plan, things have changed, and your marketing should reflect that. Tap into the newest trends and ideas that have cropped up as result of the Coronavirus pandemic, such as the increased interest in micro weddings, live streaming options and online calls and consultations.
Wedding businesses have done an amazing job of taking advantage of technology in order to adapt the way they do things in the face of an unprecedented situation. Make sure you keep this innovative and creative approach as you move into the next phase of marketing your business and working with couples.
READ MORE: From Venue to Makeup Artist: How to Plan Your Entire Wedding Online
7. Invest in Learning and Training Opportunities
So many people, across all industries, have chosen to take the spare time they have now and use it to develop their skills. Why not sign up to an online course or take some time to watch social media and YouTube tutorials to better your understanding of your craft or learn new techniques?
8. Contact Your Couples
You will likely have been in contact with your couples over the lockdown period, reorganising meetings and dates but have you had a conversation with them about how they are? There's no doubt that it feels good to talk in times like these and a quick message or call to check in and just ask how your clients are doing, without any other official reason, can go a long way.
Make sure your clients know you're there for them and that you care, building a personal relationship with couples will not only improve the experience for you both but it's also likely to result in a glowing testimonial for you at the end of the contract.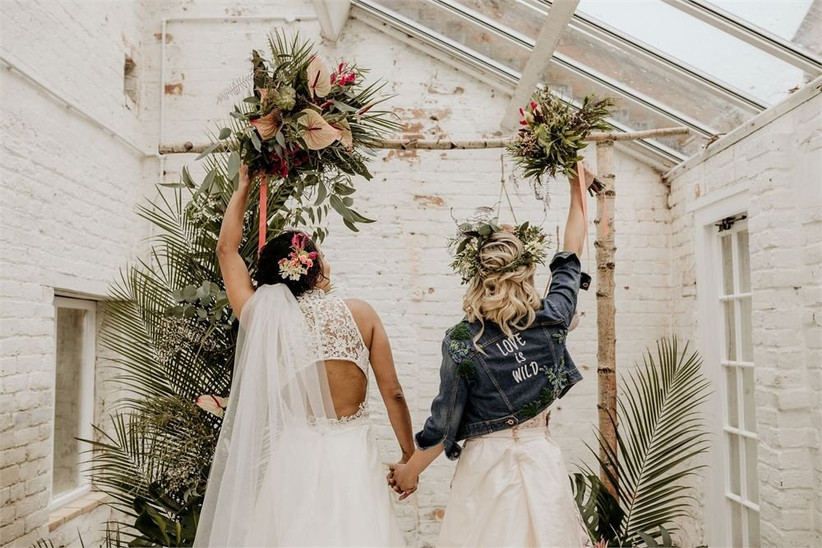 Image: Twigs Branch Photography
It may not seem like much, but implementing these small changes and ideas right now can result in seeing your business flourish post-COVID.