How to Host a Virtual Hen Do During Lockdown
Missing out on your hen do because of the coronavirus lockdown can be devastating, but fear not, a virtual hen do can be just as fun and the perfect pick me up right now!
We have included third party products to help you navigate and enjoy life's biggest moments. Purchases made through links on this page may earn us a commission.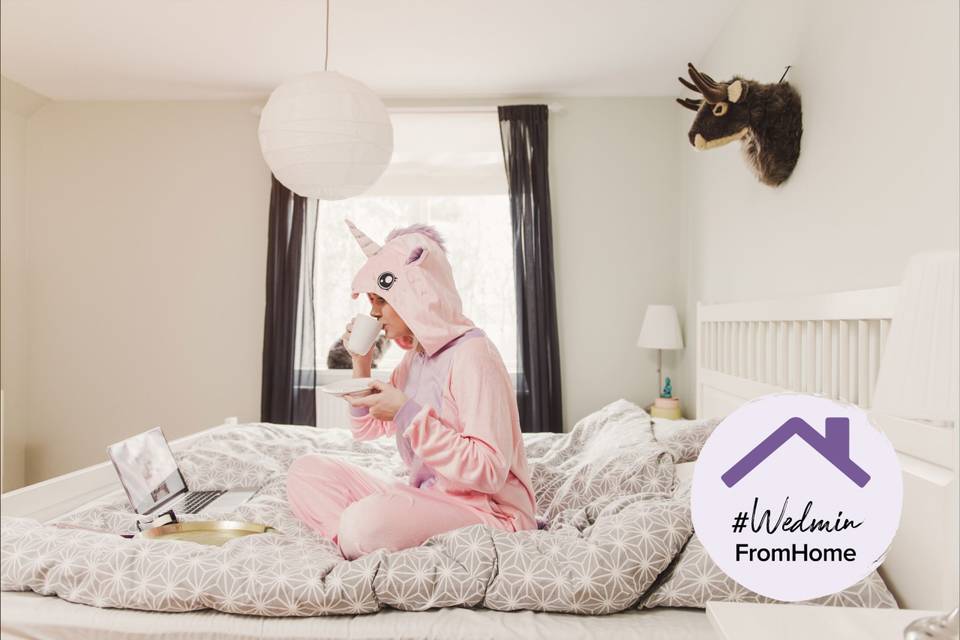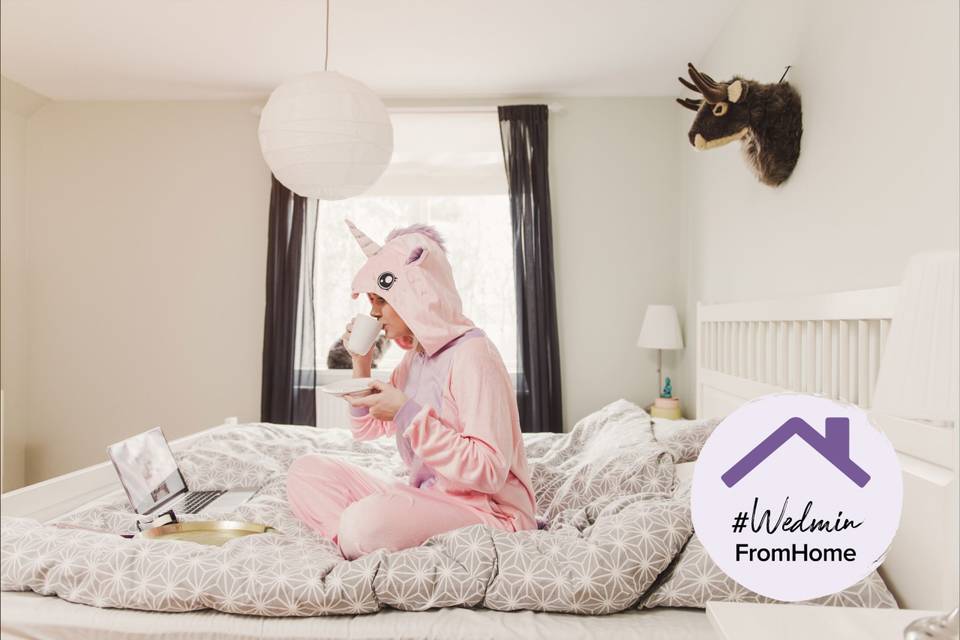 During these uncertain times, it can be particularly tough if you're planning a wedding. Deciding whether to postpone your wedding or to keep your fingers crossed for your original date is hard, and will impact everything from your finances to your emotional wellbeing.
It's no surprise then that a pick-me-up will do you good and take your mind off the situation. And what's better for that than your hen do! Since you can't hang out with your friends in person, a virtual hen party is the next best thing – and trust us, if you plan it right, you'll have just as much fun.
Getting all your friends together during this time is easier than ever, and with a little planning, you can recreate your dream hen do online. From food to e-vites, activities to dress codes, we map out exactly how to plan a virtual hen do during the lockdown. Maids of Honour, now's the time to earn yourself some big brownie points.
1. Pick a Platform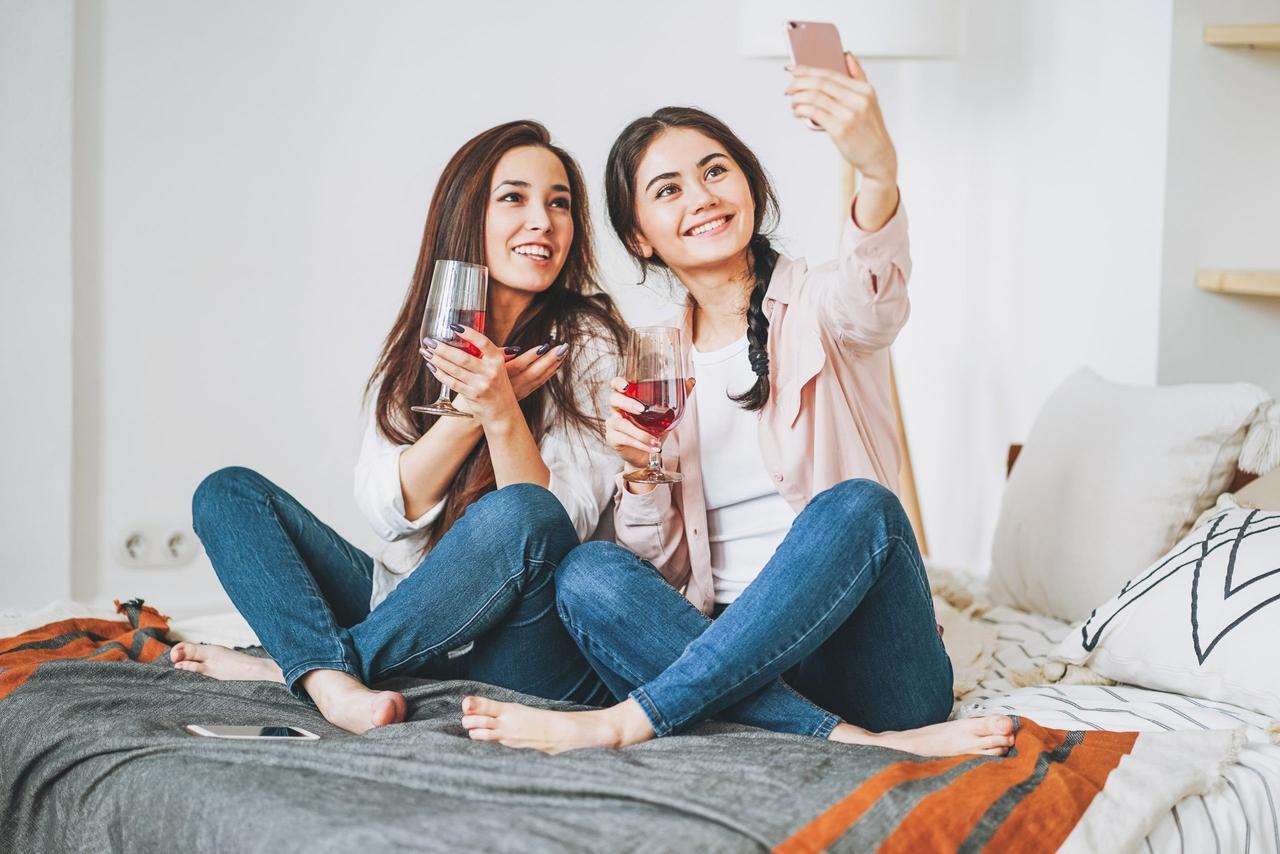 One good thing to come out of the current lockdown is that there are now more ways than ever to connect with loved ones on a virtual level. Sure, there's always been Skype and FaceTime, but these days it's all about Zoom or Houseparty.
Both allow video calls with multiple members, but there are different number limits. Houseparty in particular is a great platform, as it allows you to play games together and provides other entertainment, but you can only have a maxiumum of eight friends on the call.
Zoom is super easy to use also, you can have up to 100 people on at one time, and anyone can set up an account. The only drawback with this platform is that unless you upgrade your account, you can only have 40 minutes free at one time, so remember to consider this. Click on the link again and you'll all join the same party for another 40 minutes, but it does cause a lull in the middle.
If you've got a Gmail account, you can use Google Hangouts too, which has a limit of 25 people on a video call.
2. Send Some Cute e-Vites
Image: Paperless Post
While it may not be the hen party you've dreamed of, this is still a special occasion to remember, so real invitations should be a part of the experience! Right now it's safer to send e-vites rather than ordering excess amounts of cards online to your door, and then having to post them outside of your home.
Luckily, there are loads of websites to create your own perfect hen party e-vite, many of which are free. For example, places like paperlesspost.com (they even do virtual party-specific designs!) and evite.com are great places to start.
3. Decide on a Theme or Dress Code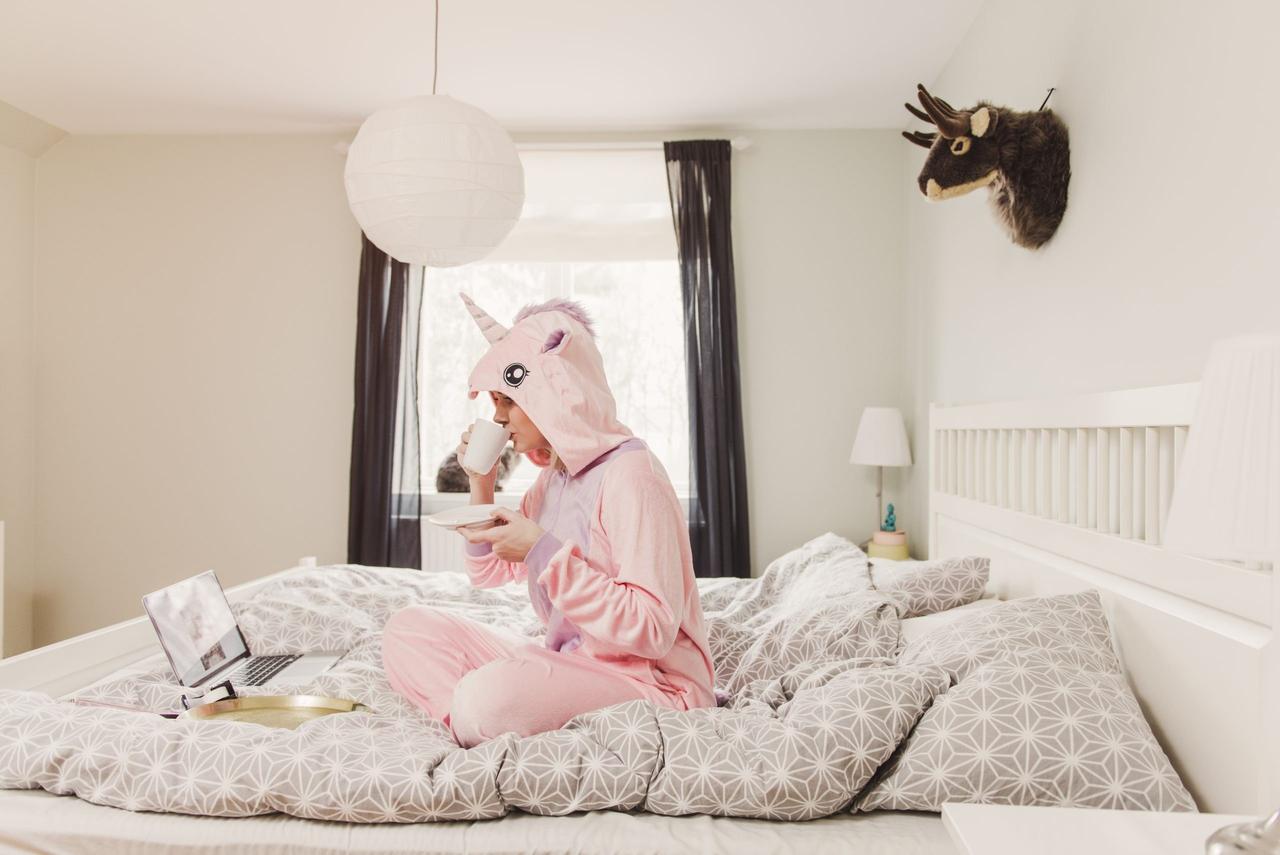 Next up is deciding if you'd like some sort of theme or dress code. Whether you want to go down the route of L-plates and penis paraphernalia, or dress up as Pink Ladies, we've got lots of hen party themed ideas. Just bear in mind that being unable to shop for costumes may limit your choices slightly, but there are a ton of options you'll still be able to go for. Some of our favourites include keeping it cool with a pyjama party, using your bedsheets for a Greek-themed toga party, having to wear 'anything but clothes' to make up your outfit, and a simple black and white theme.
4. Plan Your Food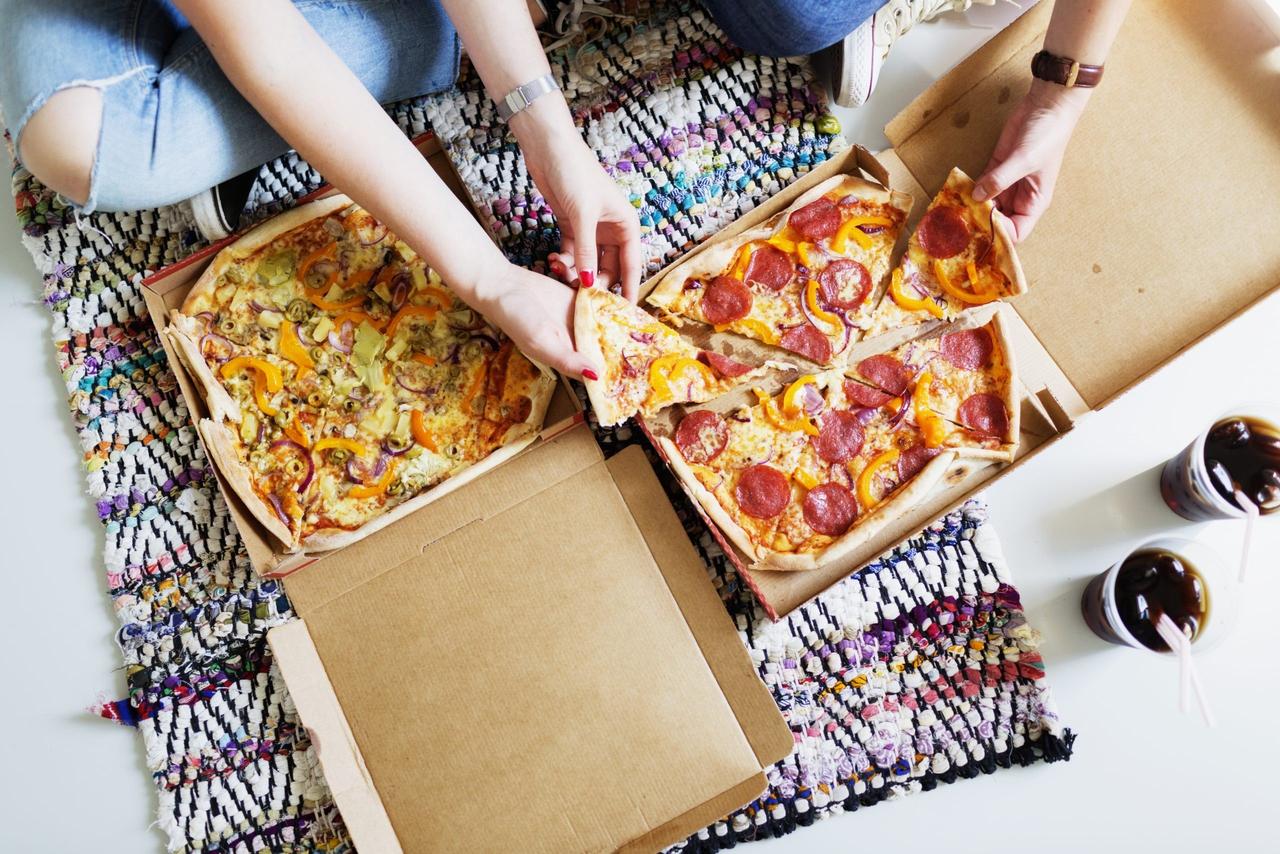 You may not all be able to be together, but you can still share a meal. Discuss ahead of time which kind of cuisine you'd all like to get stuck into, and plan to order food delivery at the very same time. Whether it's pizza or Chinese food, treat yourself and enjoy a night of indulging with your best friends. If you're able to, try and pick up some snacks during your regular food shop too, so you can all have something to munch on throughout. Chocolate, crisps, popcorn, and sweets are all brilliant ideas!
Since you can't treat your bride in the same way you would if you were in person, try spoiling her from a distance. Organise a food delivery to her house and add in a bottle of wine with the order. She'll love the surprise!
5. Prepare Your Activities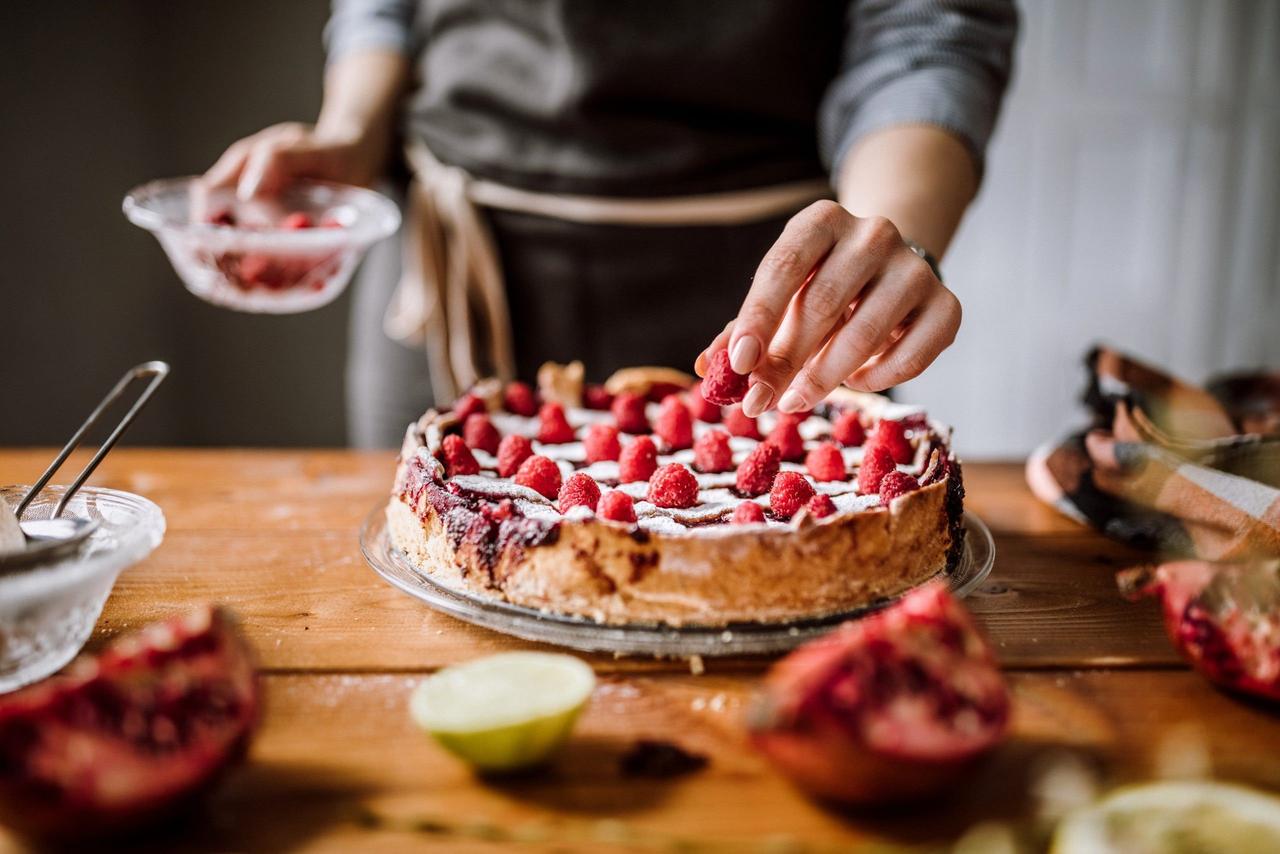 There is PLENTY to keep you entertained during a virtual hen do, and there are some things you may be able to do that will be easier when done virtually, too. We've listed some of the most fun ideas below:
Baking: Agree a recipe ahead of time and grab your ingredients, then get your bake on! You could even spin this as a Great British Bake Off contest (hen style) by picking the bake that looks the best at the end.
Movie Night: With the advent of Chrome extensions like Netflix Party, you can now watch a movie in a group via video chat, to share the laughs, surprises, and frights all together.
The Big Quiz: Love a pub quiz? Why not host one for your hen party, or have one of your bridal party devise it if you'd rather take part. This can be themed or even wedding-specific, but a good old-fashioned general knowledge quiz will go down well. Pub Quiz Questions HQ has some great starting points for questions of all categories and topics.
Dance Party: Pick your fave music, close your eyes, and get up and dance altogether in your own houses! It may not be as good as being in the club, but it's the next best thing!
Karaoke: One of the all time BEST hen party activities, karaoke can absolutely still be part of your virtual occasion. Whether you want to sing along together or each have your moment in the spotlight, this is such a fun activity. Playing karaoke online is now easier than ever with platforms like Karafun, which has an endless catalogue of karaoke hits to choose from. Warm up those vocal chords!
Have a 'Tutorial-Off': There are some amazing makeup tutorials online, so what about challenging your hens to all follow one at the same time, then picking the winner at the end? The more creative, the better!
6. Choose Some Virtual Hen Party Games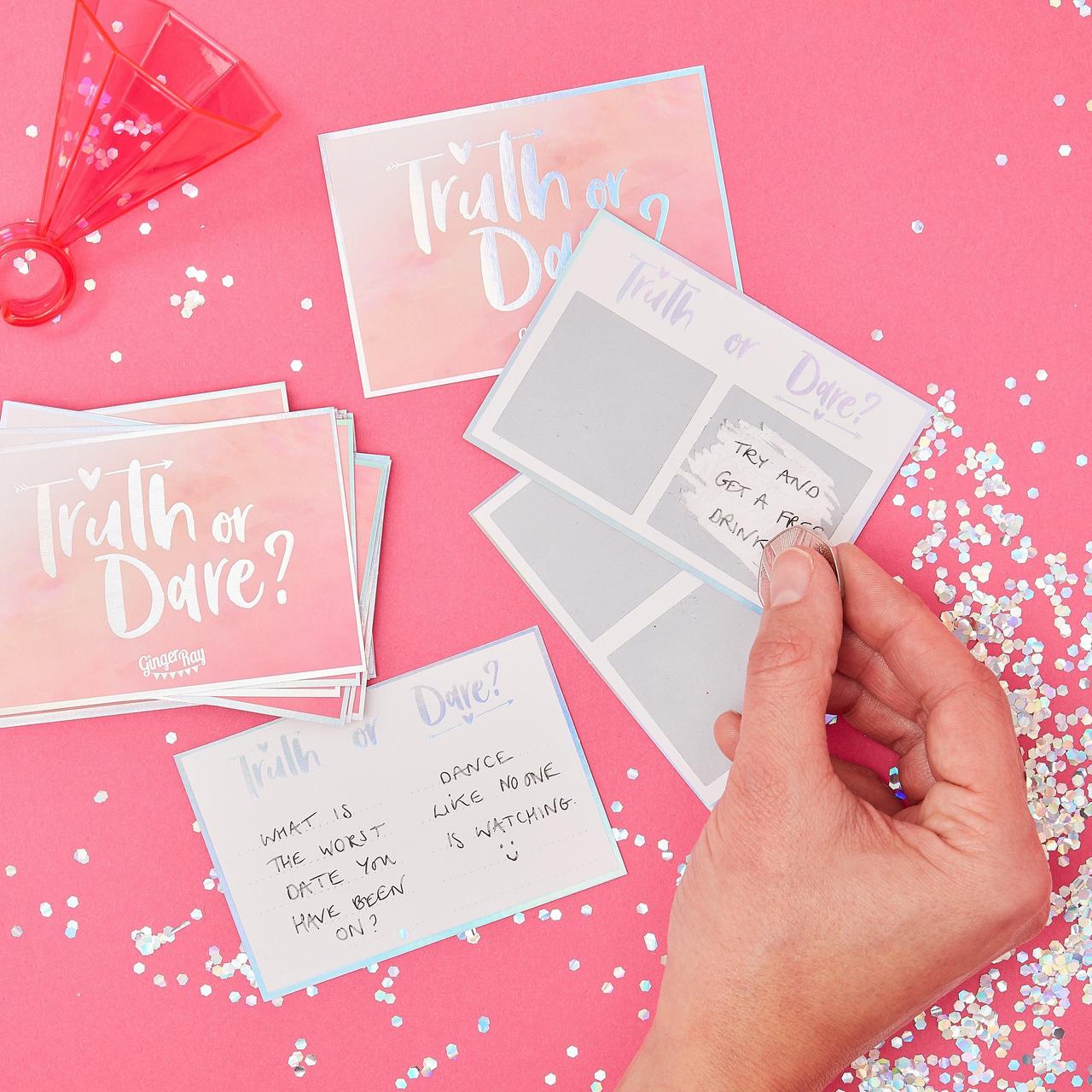 Make the most of some classic party games during your virtual hen. Here are some of our faves:
Cards Against Humanity: The classic naughty card game is now easier than ever to play online, as it just launched a virtual version for lockdown fun. You can play it here.
Never Have I Ever: A beloved drinking game, Never Have I Ever is a perfect way to break the ice and get things going. Feel free to make up your own, but you can also buy a card game to make it easier, like this one, which features an impressive 550 cards for endless fun.
Charades: Another brilliant option for getting things going, particularly if you have a group where not everyone knows each other. As before, you can easily make up your own clues, but Ridley's Games Room Classic Charades makes it easier than ever, and features a whole host of books, films, and TV shows to have fun with.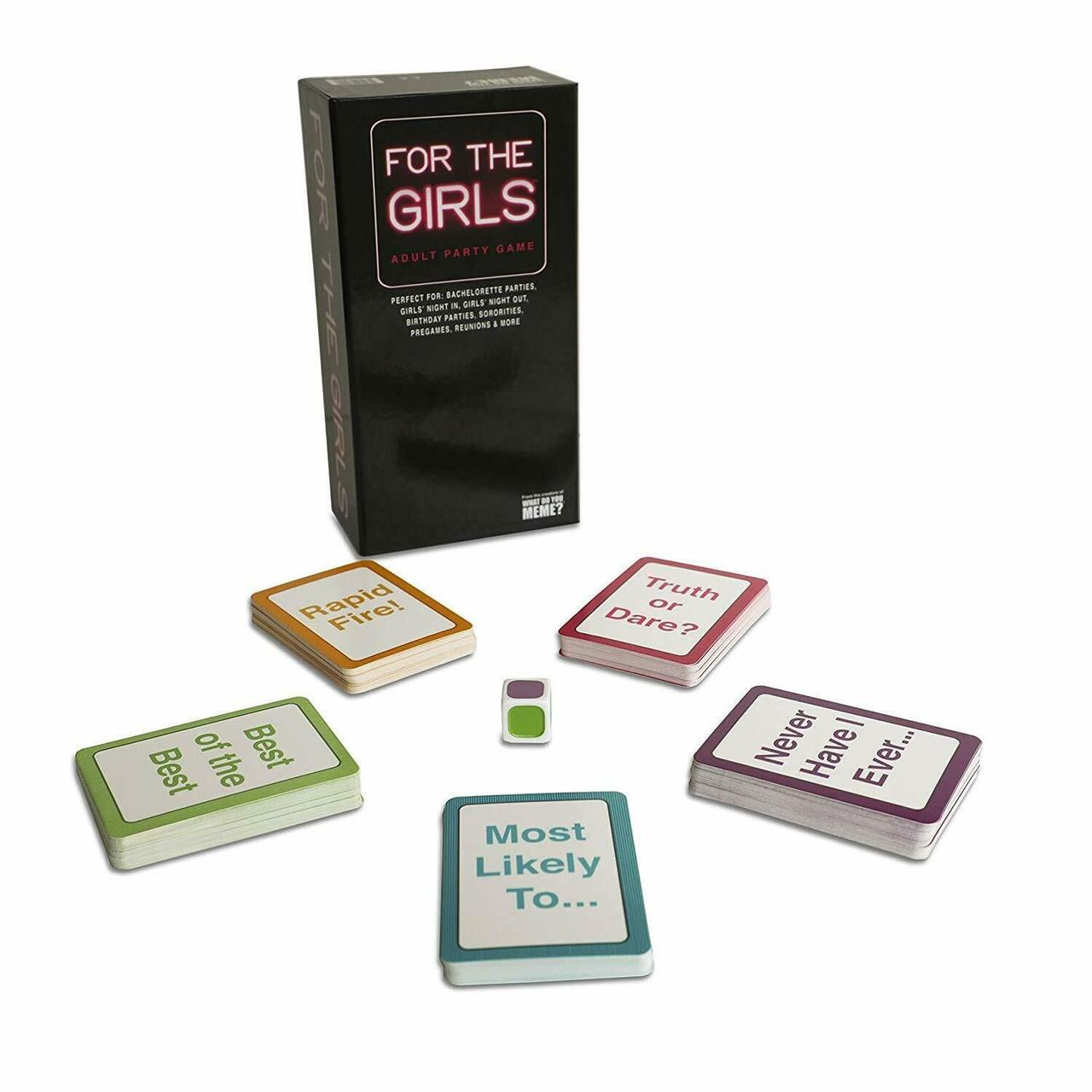 Truth Or Dare: Was there every a more risqué game than Truth Or Dare? We think not. The Ginger Ray Bridal Truth Or Dare Game Cards is a brilliant option for this; distribute the cards via post to your hens, and have each of them write their own truths or dares, to then reveal them for the chosen player on the day.
For The Girls Adult Party Game: This huge box of wonders is designed specifically for a girly night, making it ideal for your hen. It combines all of the best hen games, and features 100 Truth or Dare cards, 100 Never Have I Ever cards, 100 Rapid Fire question cards, 100 'Best of the Best' cards, and 100 'Most Likely To' cards. Buy it here.
Advice For The Bride: Each hen will have a card where they can write down advice for the bride-to-be, be it serious or funny. Ahead of the virtual hen do, ensure these are all sent to the bride to open on air, where she has to guess which of her friends has suggested the advice. These Ginger Ray cards are great.
7. Get Glammed Up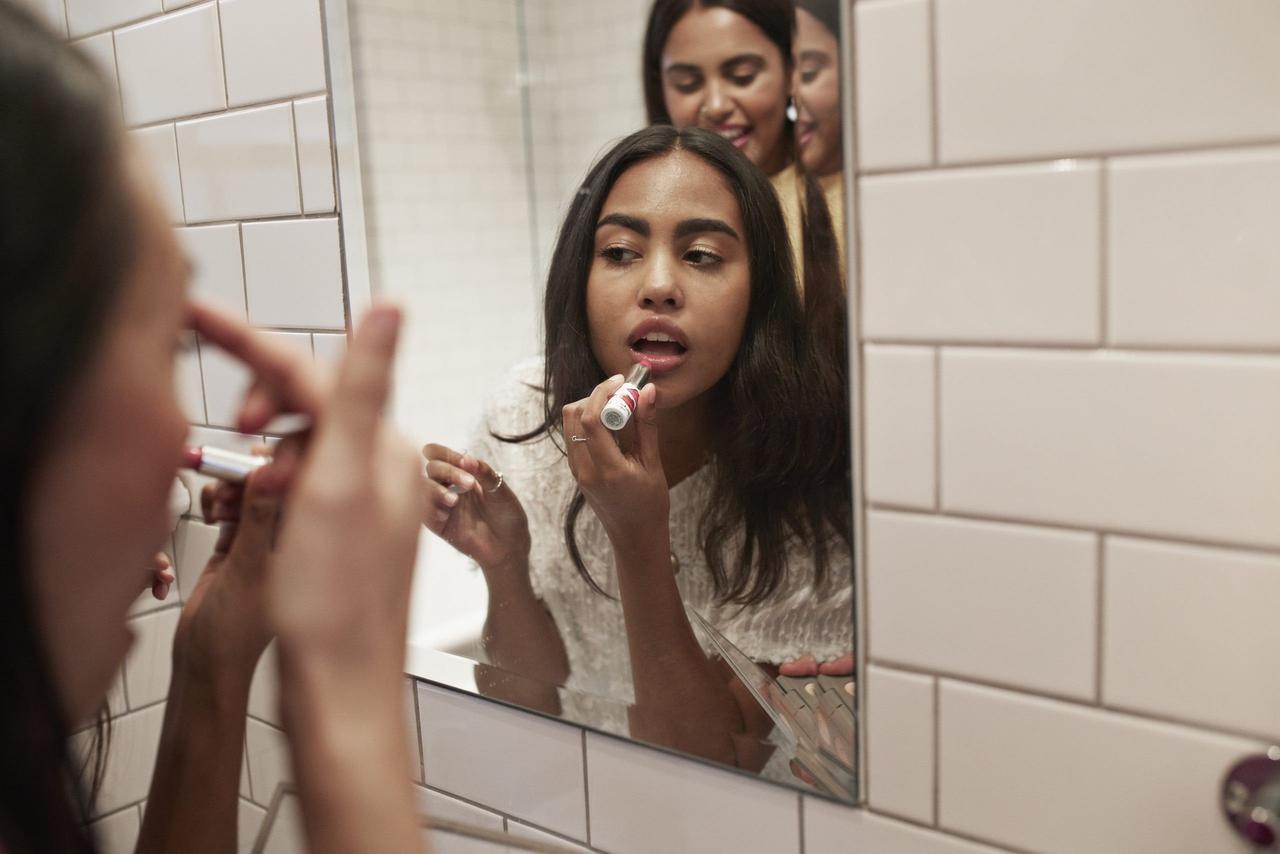 After weeks of potentially being stuck in PJs and loungewear, a hen do is the perfect excuse to ditch the comfies and get all dressed up. This is, of course, dependent on the theme, but even if your outfit is already decided, you can still go all out with your makeup and hair. Not only will it be fun to get dressed up, it'll make you feel like a million dollars after weeks of pineapple hair and going makeup-free, and that is exactly how you deserve to feel during your hen party.
8. Put on a Playlist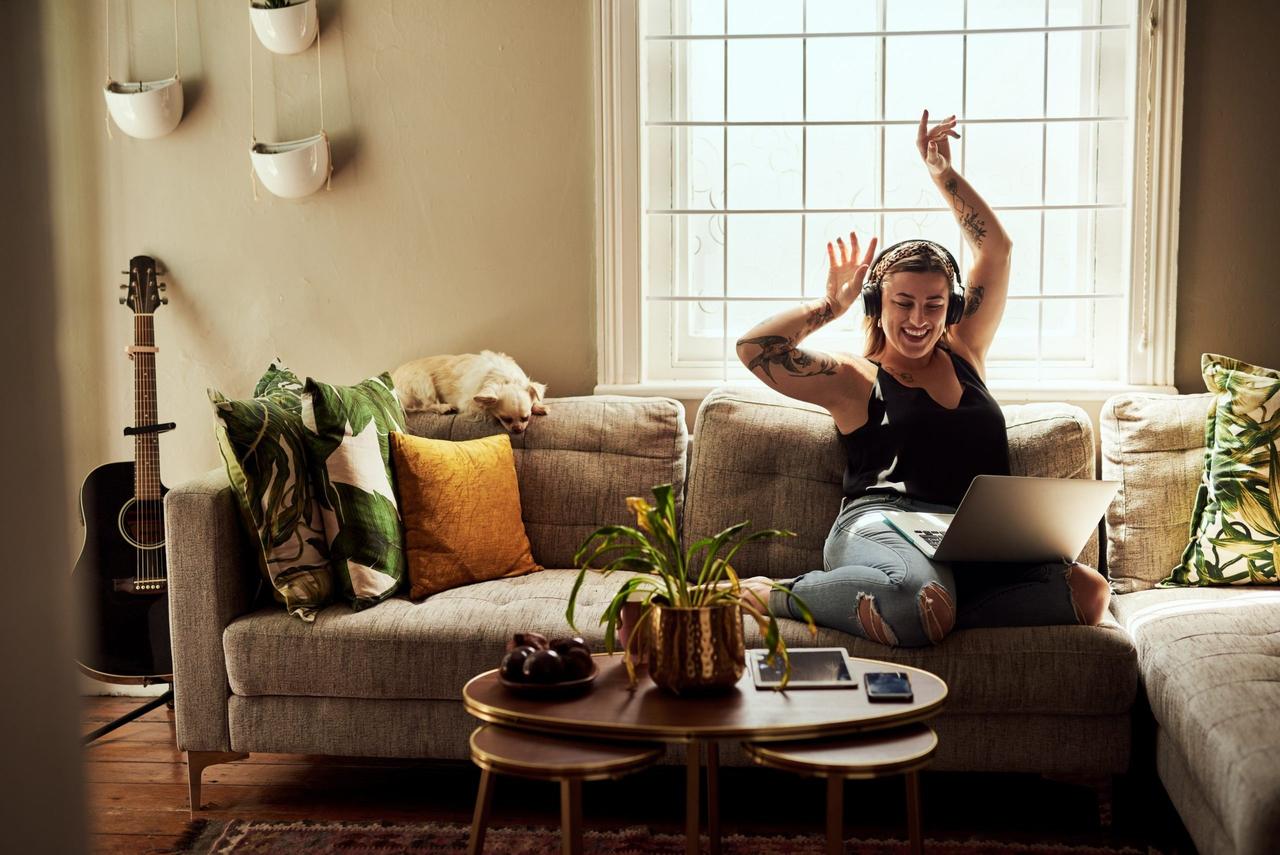 No matter what kind of activities you have planned, or what your theme is, having a playlist handy is always advisable. Start off your hen party with some tunes on in the background while everyone talks and breaks the ice initially and then ramp it up when you want to kick off the dancing and singing! Try our ultimate hen party playlist.
9. Remember to Keep the Drinks Flowing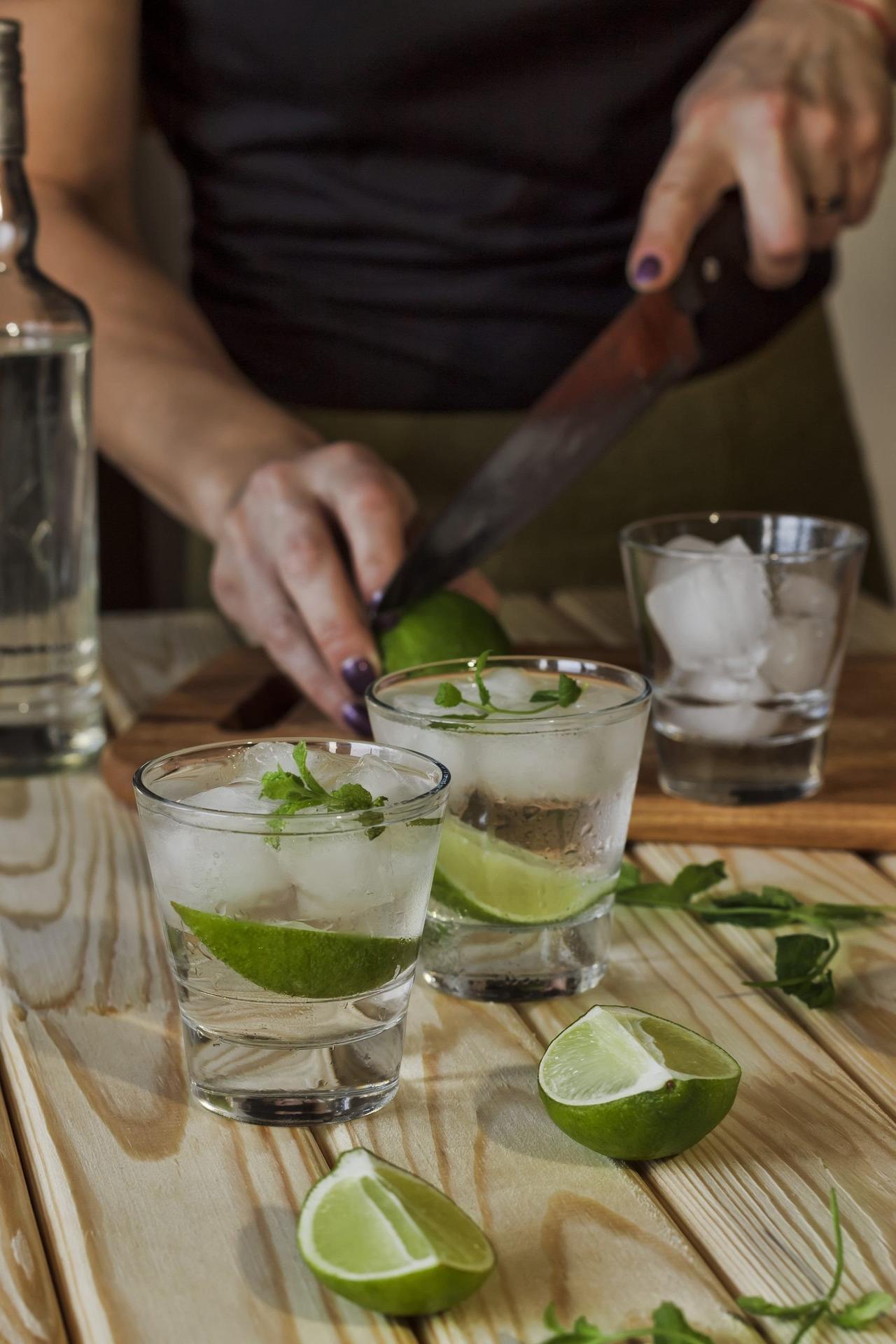 If you'd normally be drinking at your hen do, then don't do anything differently for your virtual affair. Whether it's champagne, beer, or cocktails (which you could even make together as an on-air activity with YouTube tutorials), have plenty of alcohol flowing to keep things fun, relaxed, and easy.
Need some more game ideas? We've got the 21 best hen party games for you and your girls.