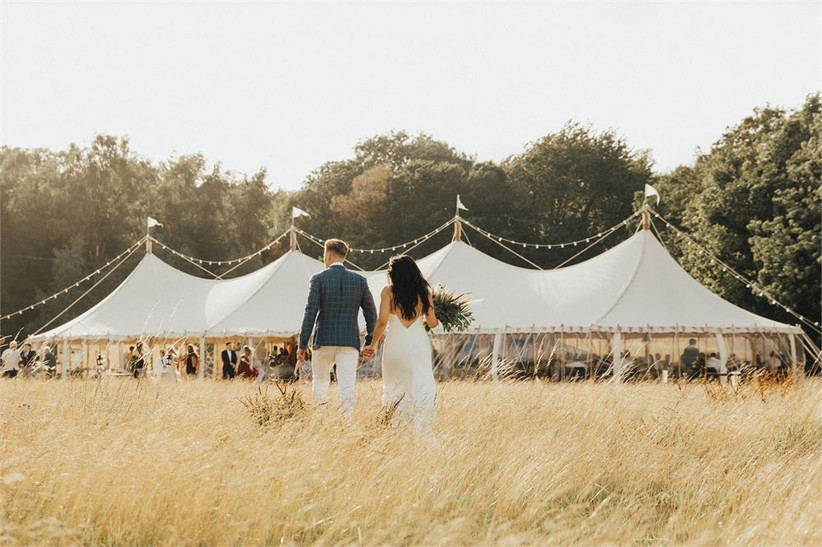 The COVID-19 pandemic has been a challenging and difficult time for both wedding businesses and couples, however it has also become one of the most innovative and creative periods in recent wedding planning history.
Wedding businesses across the world have taken the challenging circumstances and come up with inspiring solutions in order to continue to deliver their excellent services to couples.
As we move forward, in line with the government's plans, and begin to host weddings again, it's important that wedding businesses continue to be flexible and creative in their approach, and we think that experimenting with wedding formats is a great place to start.
From branching out and expanding your wedding supplier contacts book to offering two-part celebrations, read on to find out how you can diversify your offering.
1. Offer 'Marry Now, Party Later'
With so much uncertainty surrounding the current international health crisis, many of us have been 'pencilling in' plans, knowing that they could change at any time. To minimise guesswork and avoid the dreaded second postponement, offer couples the chance to use their original wedding date for a minimony and book in a new date in the future for a big celebration.
A minimony is a small, private ceremony involving essential guests. You can then book in a future date for a traditional, large wedding celebration, turning one booking into two and eliminating the risk of having to cancel or delay the original booking.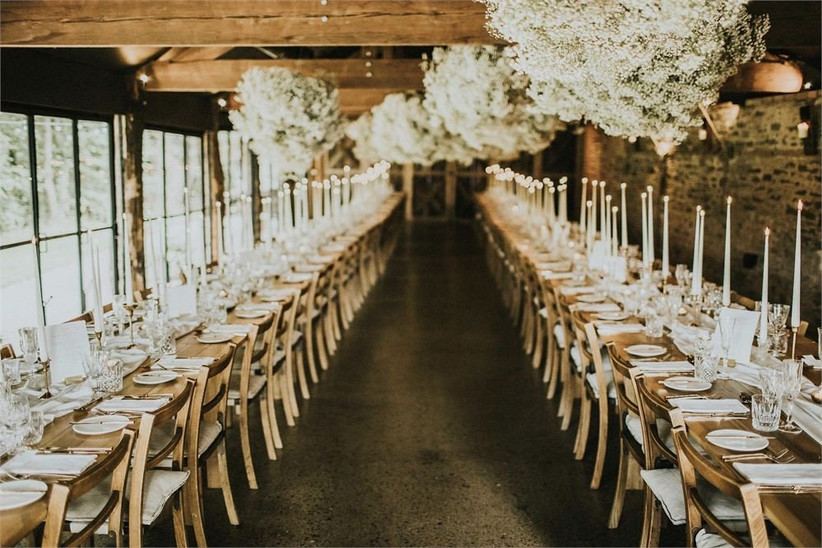 Image: Dewsall Court
2. Maximise Your Calendar
Couples are continuing to plan their nuptials from home, and many will be seeking out the venues and suppliers with the most flexible options in order to carry on with their 2020 wedding plans.
Take a look at any remaining weekday and Sunday dates you have available and share your availability openly. Any couples scanning social media or the web will likely jump at the chance to fill advertised openings during what is guaranteed to be a hugely busy period for weddings post-COVID.
Remember, couples are much more likely to snap up a weekday date for a minimony when they know they have a large celebration booked in for a weekend at a later time, so maximise your calendar by highlighting the advantages of the two-part wedding!
READ MORE: What Is a Sequel Wedding? Here's Why Might It Be Right for You
3. Offer Luxury Packages
Although guest lists are likely to become smaller, that doesn't mean budgets will. In fact, weddings after the pandemic will be extra special thanks to families and friends being reunited after a long period apart. We predict many couples will be keen to splurge the budget they have already set aside on making their smaller wedding more luxurious in order to spoil the guests that are able to attend.
Think about how you can extend your services and give the wedding guest experience a luxury boost. As always, once you've got some ideas in place make sure you shout about them so that couples know what you're doing to ensure small weddings are extra special.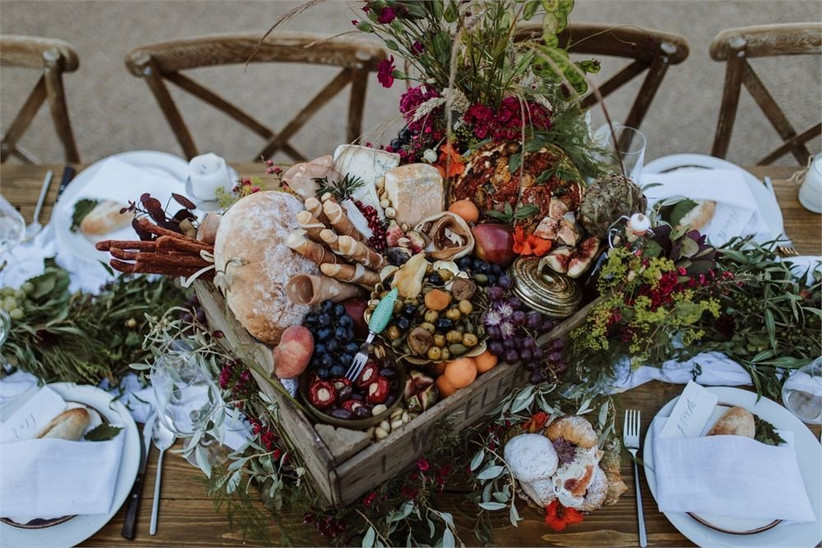 Image: Boxed Weddings
4. Expand Your Supplier Contacts
You may be used to working with and recommending the same circle of suppliers, however now is a good time to branch out and connect with businesses that are new to you.
With postponements and new wedding bookings set to take place later this year and next year, you'll need a larger contacts book than ever to meet demand. Use social media and the Hitched wedding suppliers pages to find new suppliers that you're keen to work with and get in touch. Ask fellow wedding businesses if they'd like to partner up or collaborate on new packages in order to expand your offering.
READ MORE: 35 Stylish Small Wedding Ideas for an Intimate Day
5. Tap into a New Client Base
Just because you're used to working with couples planning large scale, traditional celebrations, it doesn't mean you can't change things up and start targeting alternative markets.
Think about offering intimate weddings and shift weddings – a system that allows couples to have family in attendance during the daytime and friends taking over for the evening. These formats may be far from what you're used to but will likely appeal to a whole new client base and grab the attention of other businesses.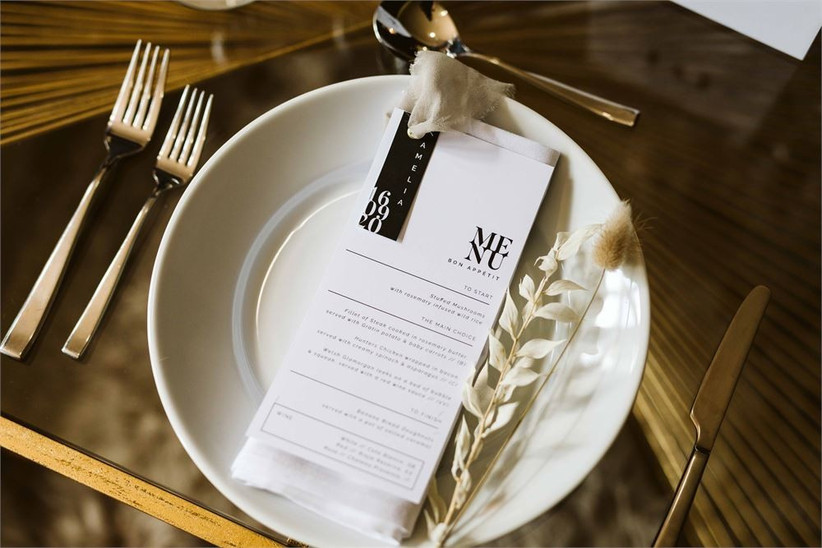 Image: Rodo Creative
Before you start experimenting and rolling out your new offering, make sure you're in the know about the latest formats and get the lowdown on the minimony and the micro wedding.