11 Ways to Include Absent Guests in Your Small Wedding or Elopement
There are plenty of advantages to choosing a small wedding or elopement, but the idea of absent guests can often put couples off the idea. We explain how to host an intimate wedding while still involving all of your loved ones.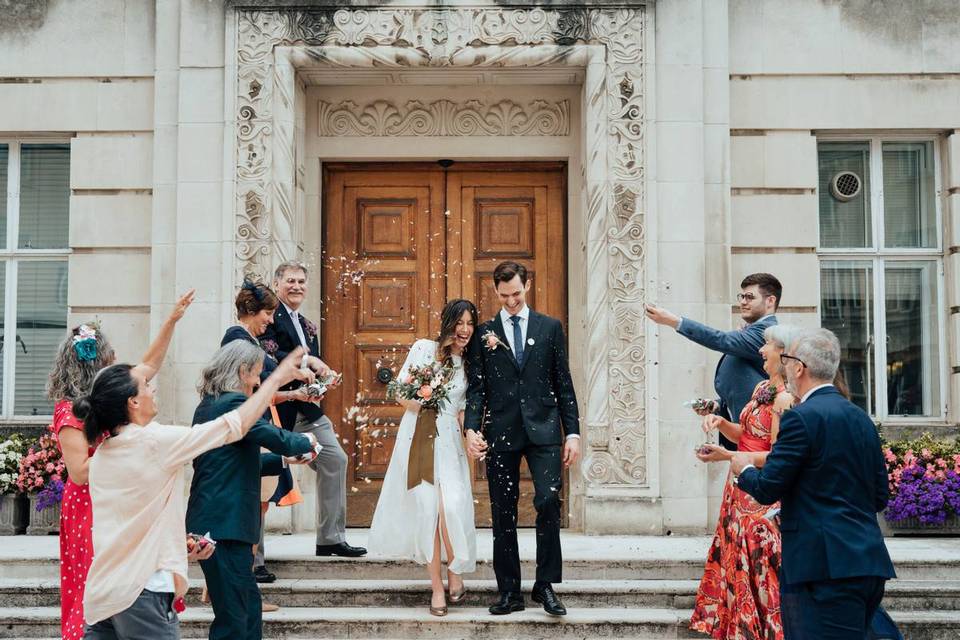 There's no getting away from it, choosing to host a small wedding or elopement can make many aspects of wedding planning a whole lot easier. For starters, a more intimate day can drastically reduce wedding budget spend, allowing you to start married life with your savings intact.
Smaller weddings and elopements also mean more time for just the two of you on the day – something that couples hosting larger weddings often mention missing out on – or with those that are closest to you.
The only problem is, these purse-friendly, intimate celebrations also mean you won't be saying your vows in front of all of your loved ones – a fact that families in particular can find hard to swallow.
Thankfully, there are plenty of solutions that will keep everyone happy. From pre and post-wedding parties, to sentimental touches and techno wizardry that will give guests a (virtual) front row seat, we've got the lowdown on how to include absent guests at your small wedding or elopement.
READ MORE:
1. Live Stream Your Ceremony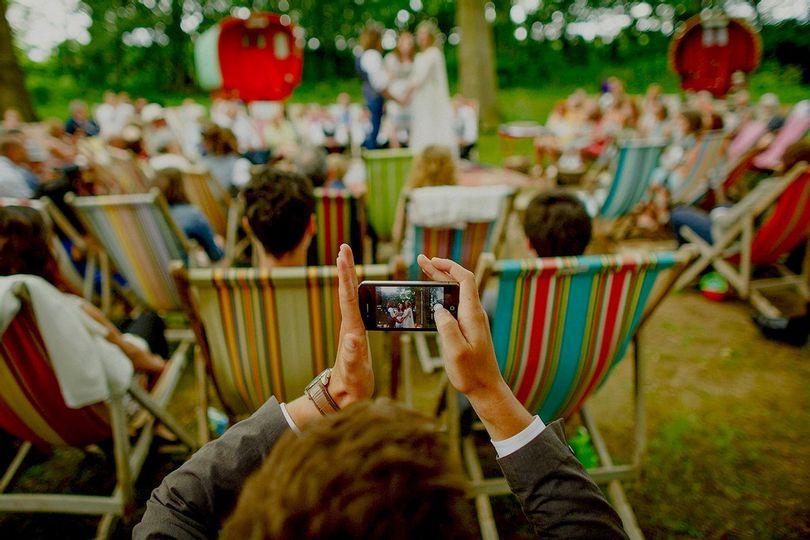 If you're up for having a live audience, why not stream your ceremony so guests can watch from home? This is easily one of the best ways to involve absent guests and ensure they don't miss out on a thing.
Speak to your venue before the big day and make sure that you'll have Wi-Fi access as well as a place to set up the camera. Some venues may have the equipment you need already, and some videographers may offer a live streaming service, so check this option out if you're happy to invest in a professional.
To give the live stream a more formal feel, create some evites – you'll find plenty of designers on Etsy – and send them out ahead of the day. You can include a streaming link and password as well as an order of service.
READ MORE: How to Live Stream Your Wedding: Our Top 5 Tips
2. Throw an Engagement Party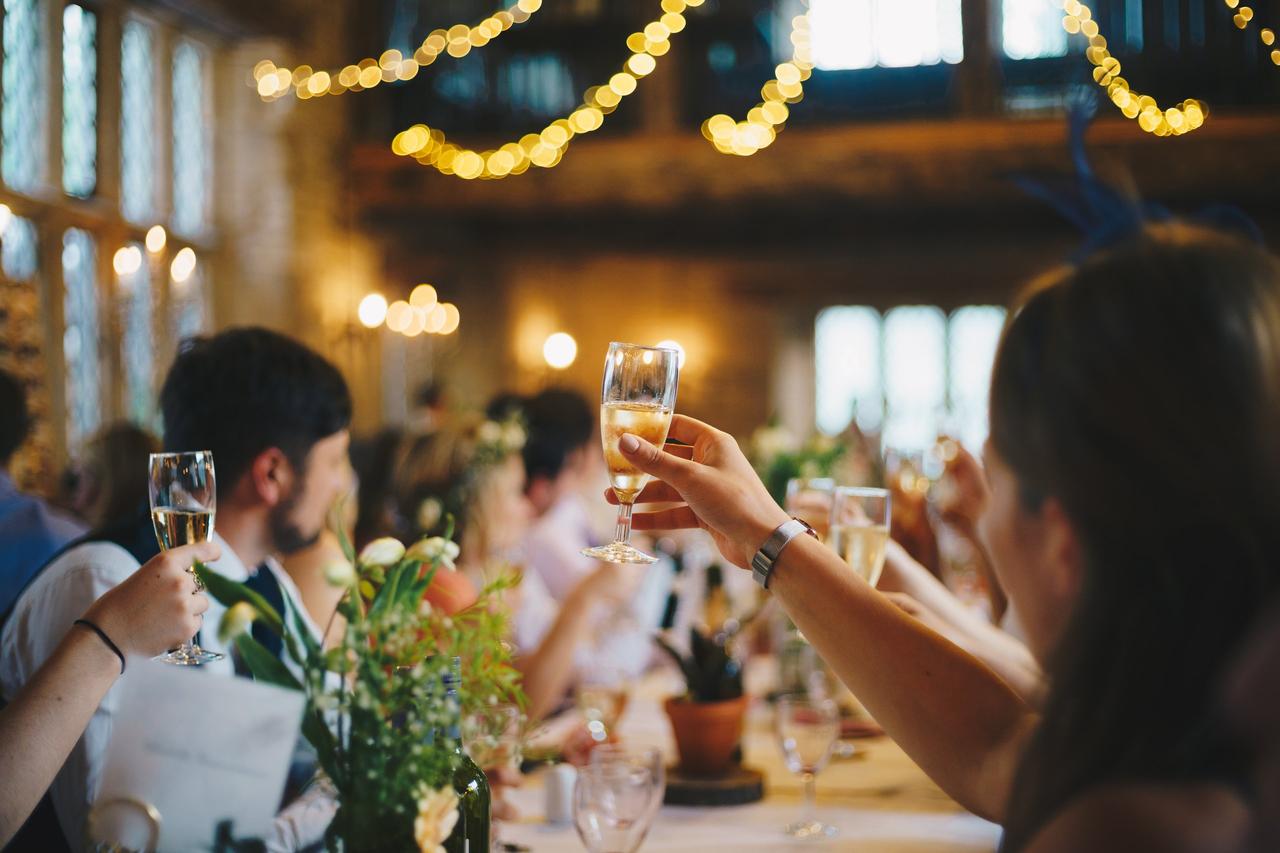 Give friends and family that won't be present at your nuptials the chance to celebrate with you at an engagement party. It doesn't need to be a huge shindig; you can invite guests to your home or ask them to join you for a meal at the pub.
Celebrating your upcoming elopement and marriage together will help loved ones to show their love and support to you both. Plus, it also gives you the chance to tell people about your plans and include them in the excitement – something that's guaranteed to make them feel more involved.
3. Recruit an Honorary Bridal Party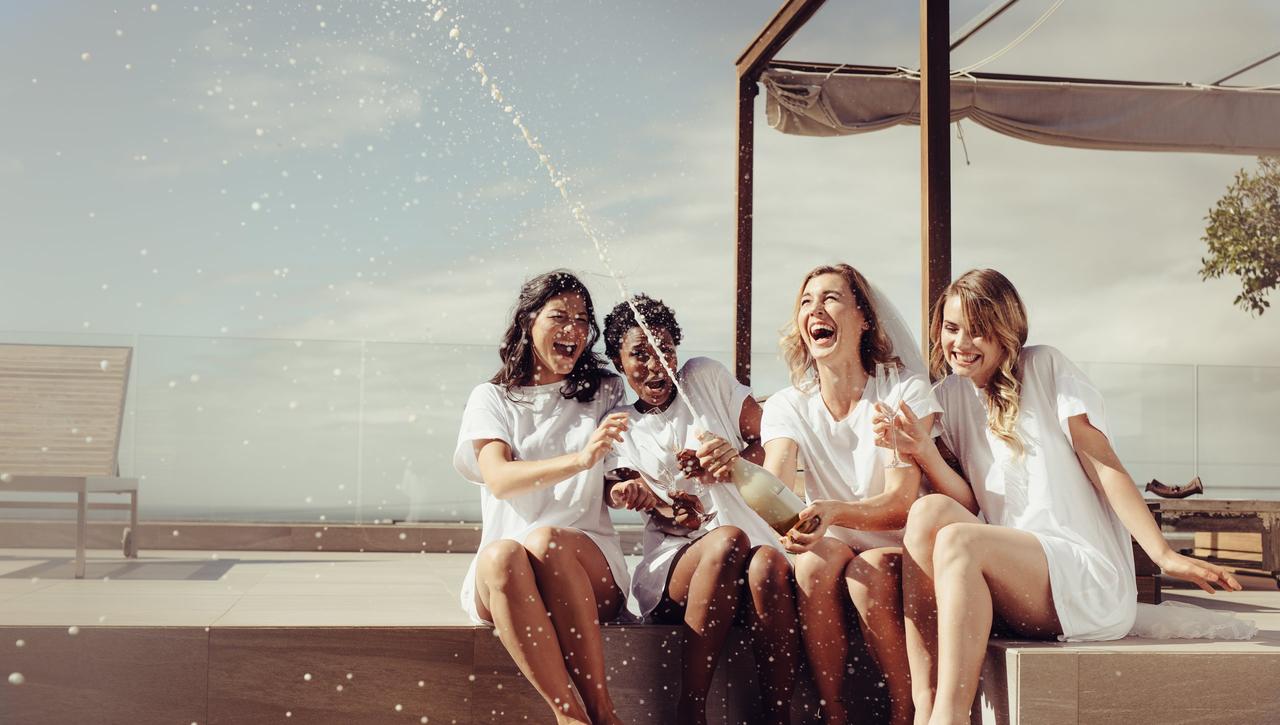 Just because you're eloping or hosting a small wedding, it doesn't mean you can't have a hen party or stag do, so you can still ask close friends to be maid of honour or best man and give them the chance to organise your send off into married life. It's a great way of letting people know that they mean a lot to you, even if they won't be there on the day.
A maid of honour or best man could also be invited to join you via video link or prepare a pre-recorded reading or speech, adding a personal touch to your ceremony that will make you feel as though they're right there with you!
READ MORE: 57 Fun Hen Party Themes for Every Type of Bride
4. Plan a Bridal Shower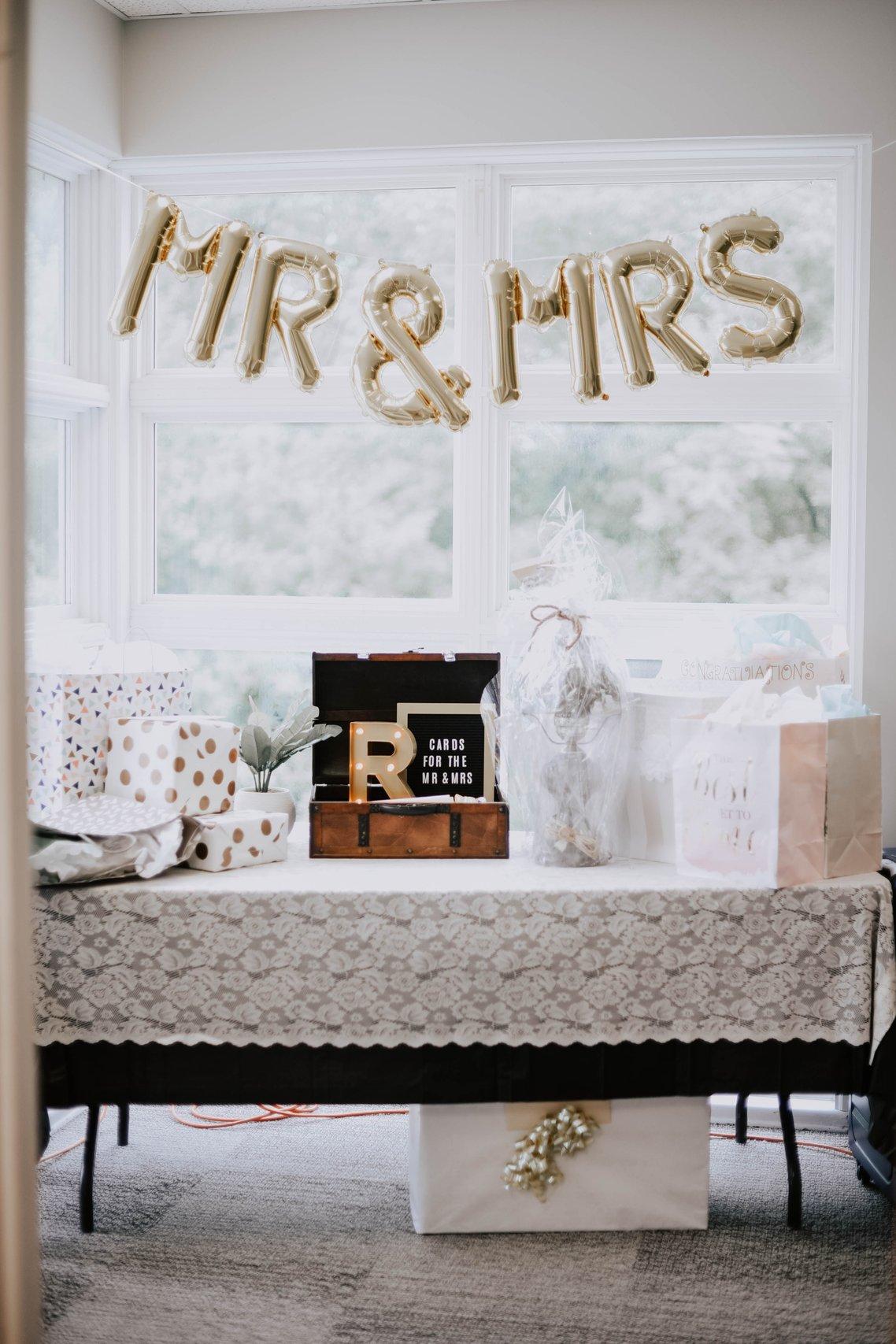 If you'd like to up the pre-wedding celebrations, why not steal a tradition from our friends across the pond and host a bridal shower? You can host one together and have family from both sides in attendance or the bride can use a shower as a way to include her mum and girls in the wedding.
Incorporate traditional wedding details into the celebration such as a guestbook and advice cards and then read them on your wedding day. Not only will it help to involve absent guests in your celebration, it will also give you another little something to look forward to on your big day.
READ MORE: How to Plan a Bridal Shower: 15 Themes and Ideas You'll Love
5. Add Personal Details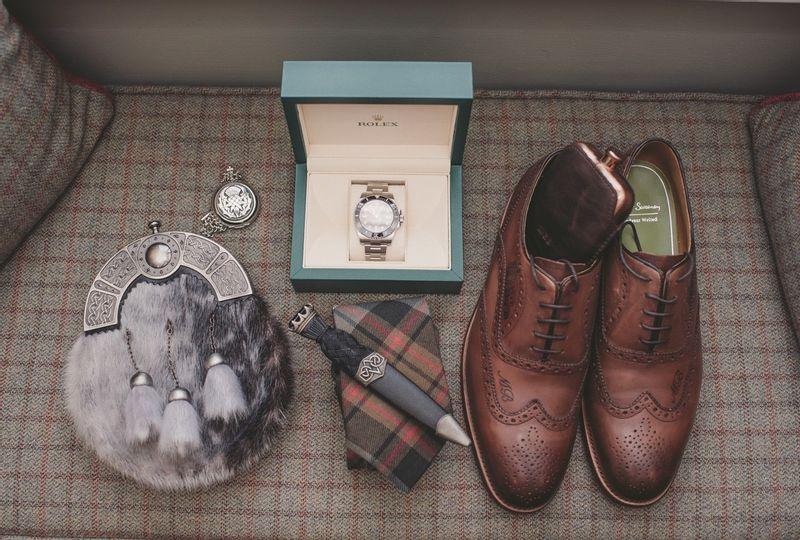 Just because certain loved ones aren't physically present for your small wedding, it doesn't mean that you can't fill the day with personal details relating to them.
Perhaps there's a meaningful location that you can say your vows in? Or a watch your grandpa used to wear? You could even play music from your parents' wedding or simply a well-loved family song. You'll be surprised at how much small details will mean to loved ones and how connected you'll feel to them on the day.
6. Include Them in the Preparations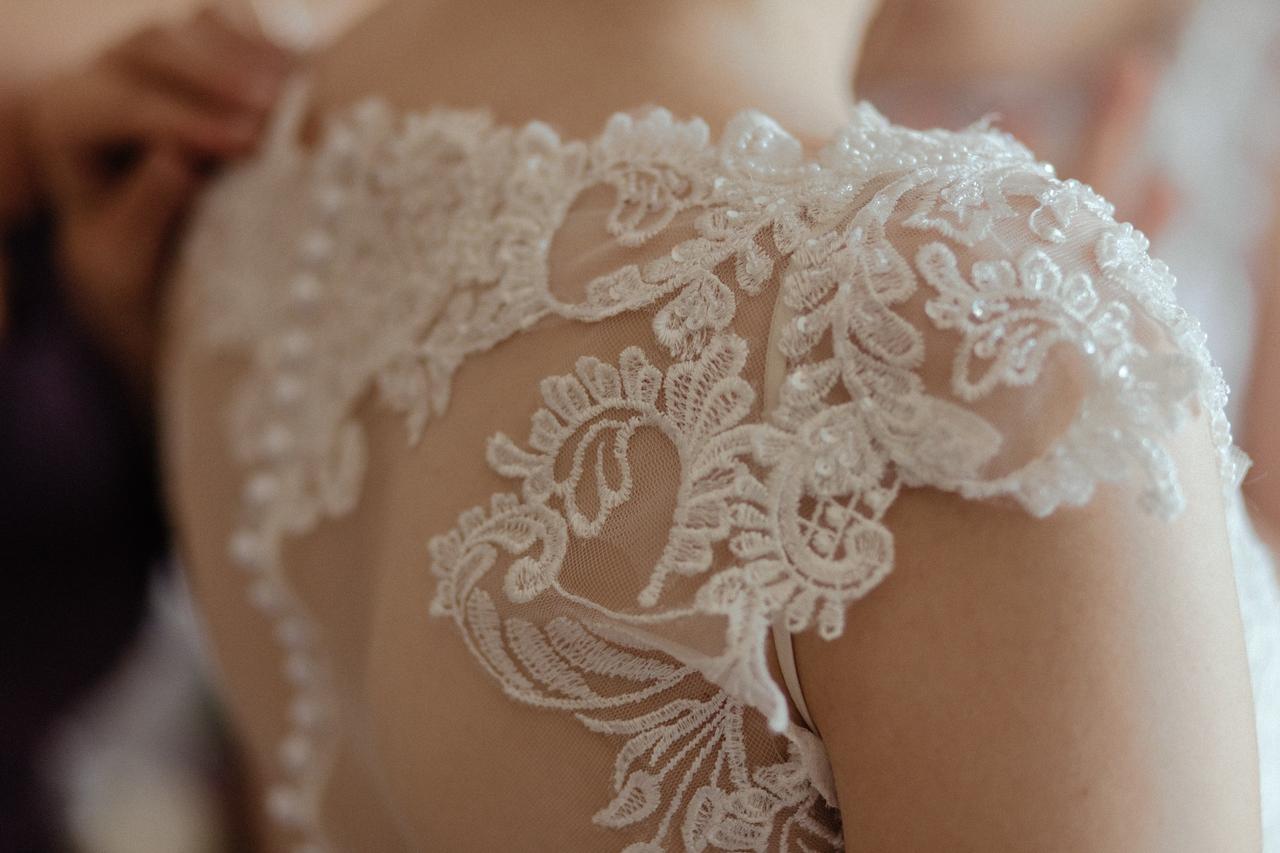 A lot of the sadness, particularly from parents, when it comes to an elopement stems from not getting their chance to fulfil traditional roles. For example, a mother may always have dreamt of helping her daughter to choose a wedding dress.
Invite friends and family to help you select a gown or a suit, invite them to hair and makeup trials, ask for their opinions when it comes to venues and generally make them feel a part of the process of preparing for the wedding. When they see photos and videos of your perfect day, they'll know they made a valuable contribution.
7. Take Lots of Photos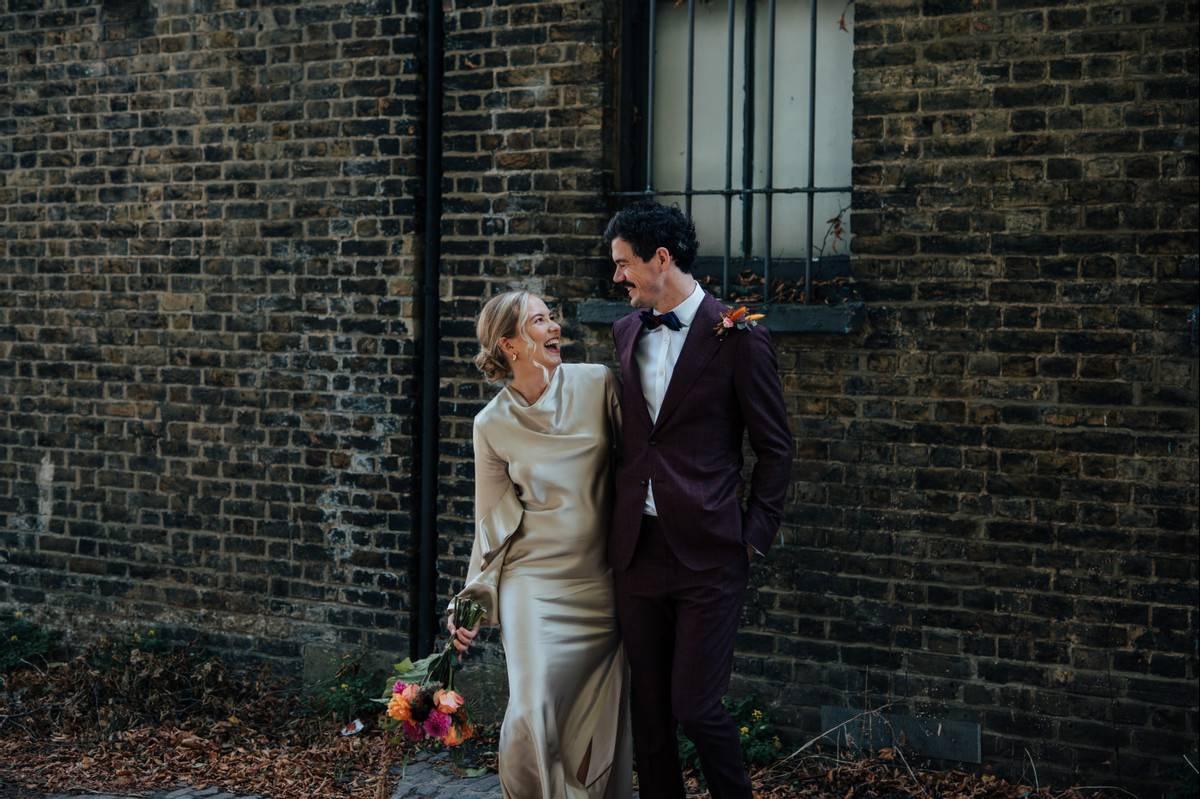 Although you may not be planning a traditional wedding and hiring teams of wedding suppliers, we'd still keep a wedding photographer on your must-have list.
A photographer can capture the moment you say 'I do' and record all of your carefully chosen details. Not only will you be grateful for the images in years to come, your friends and family will love to see them too.
8. Create a Wedding Hashtag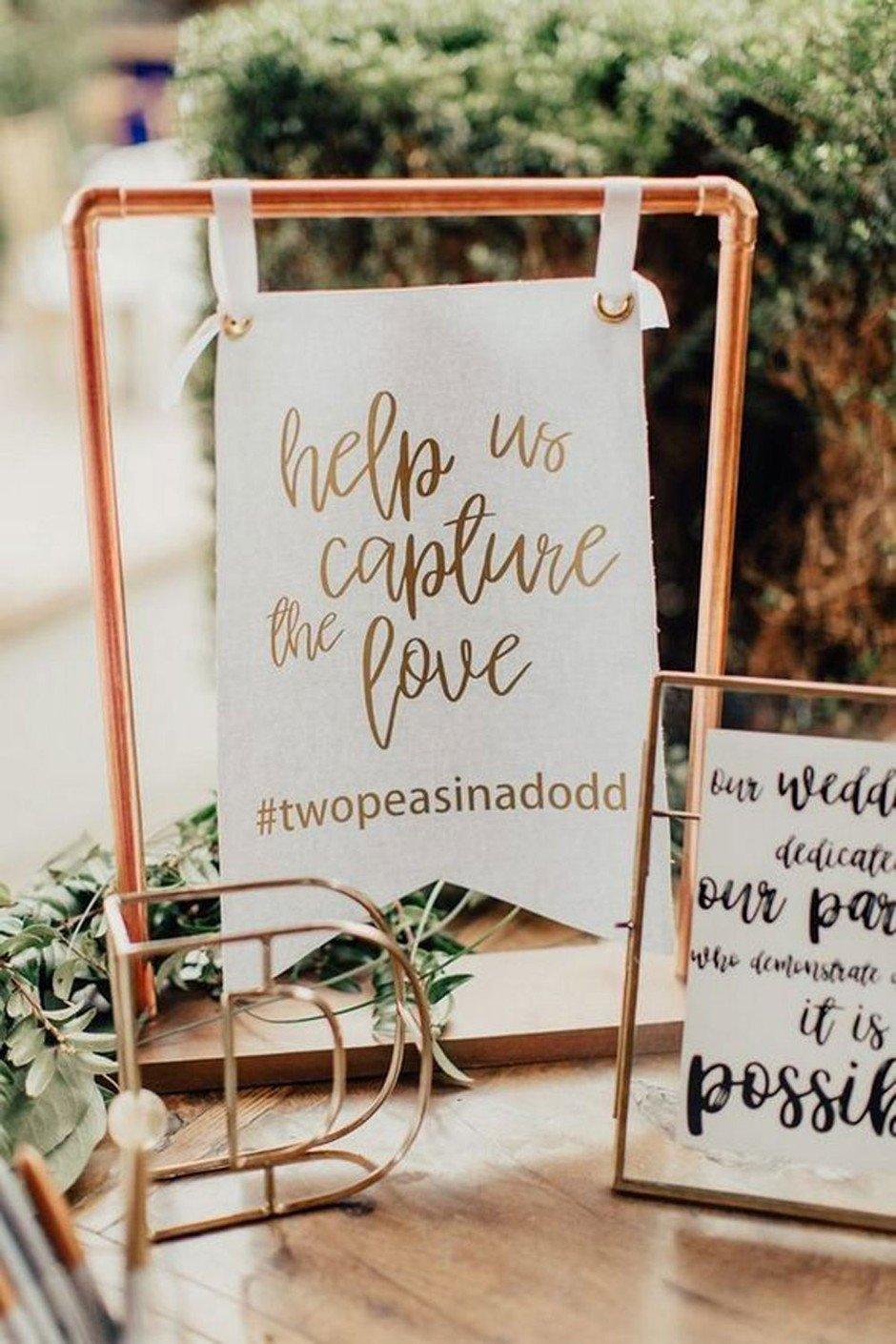 Create a wedding hashtag and send it to all of your loved ones before the day. Ask any guests that are present to share photos using the hashtag and include it with any of your own uploads, that way friends and family can easily find them.
Being able to follow updates on social media will help to involve loved ones at home and it will also make it way easier to find guest photos yourself when the day is over!
READ MORE: 49 of the Best Wedding Hashtags (and How to Make Your Own)
9. Hire a Videographer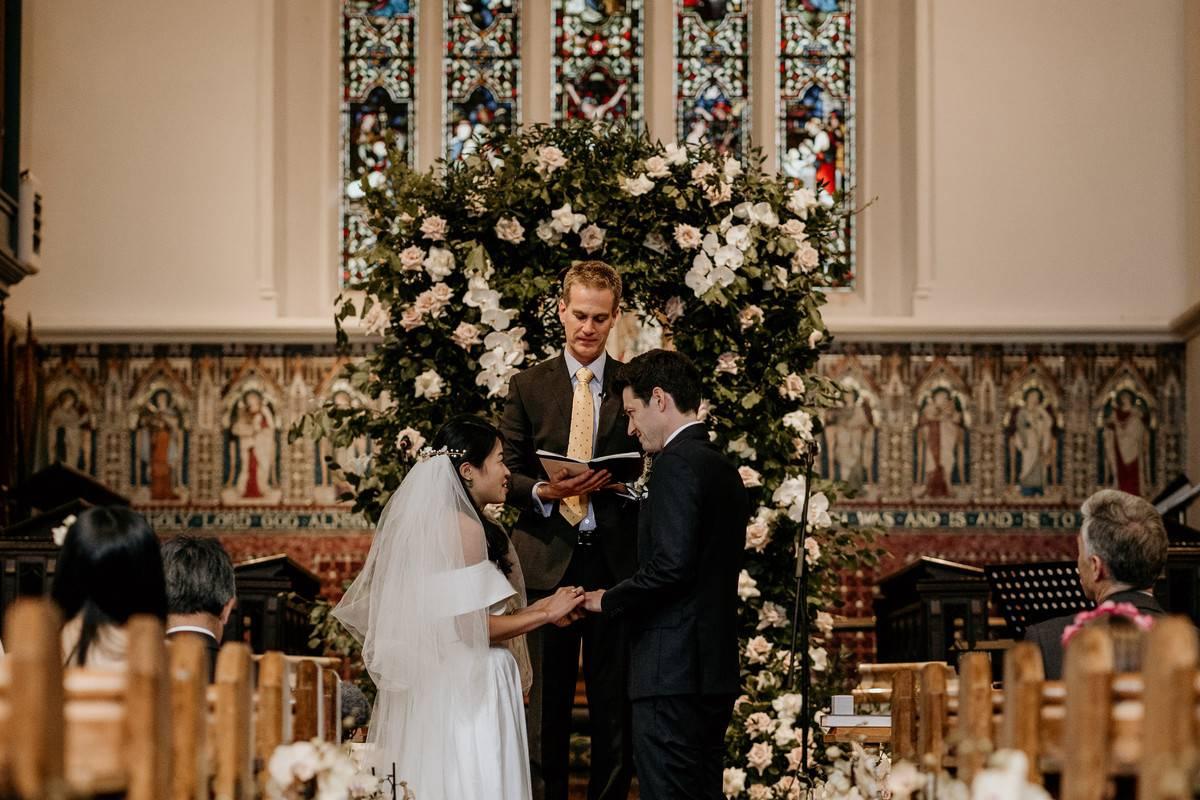 If you don't mind having another person present at your elopement or small wedding, why not hire a videographer to film the ceremony? Even if you've chosen to live stream your I dos, a professionally shot and edited video will give absent guests a whole other view of the day. Plus, this way you can relive the moment you became a married couple any time you like!
10. Incorporate Photos of Absent Guests into Your Décor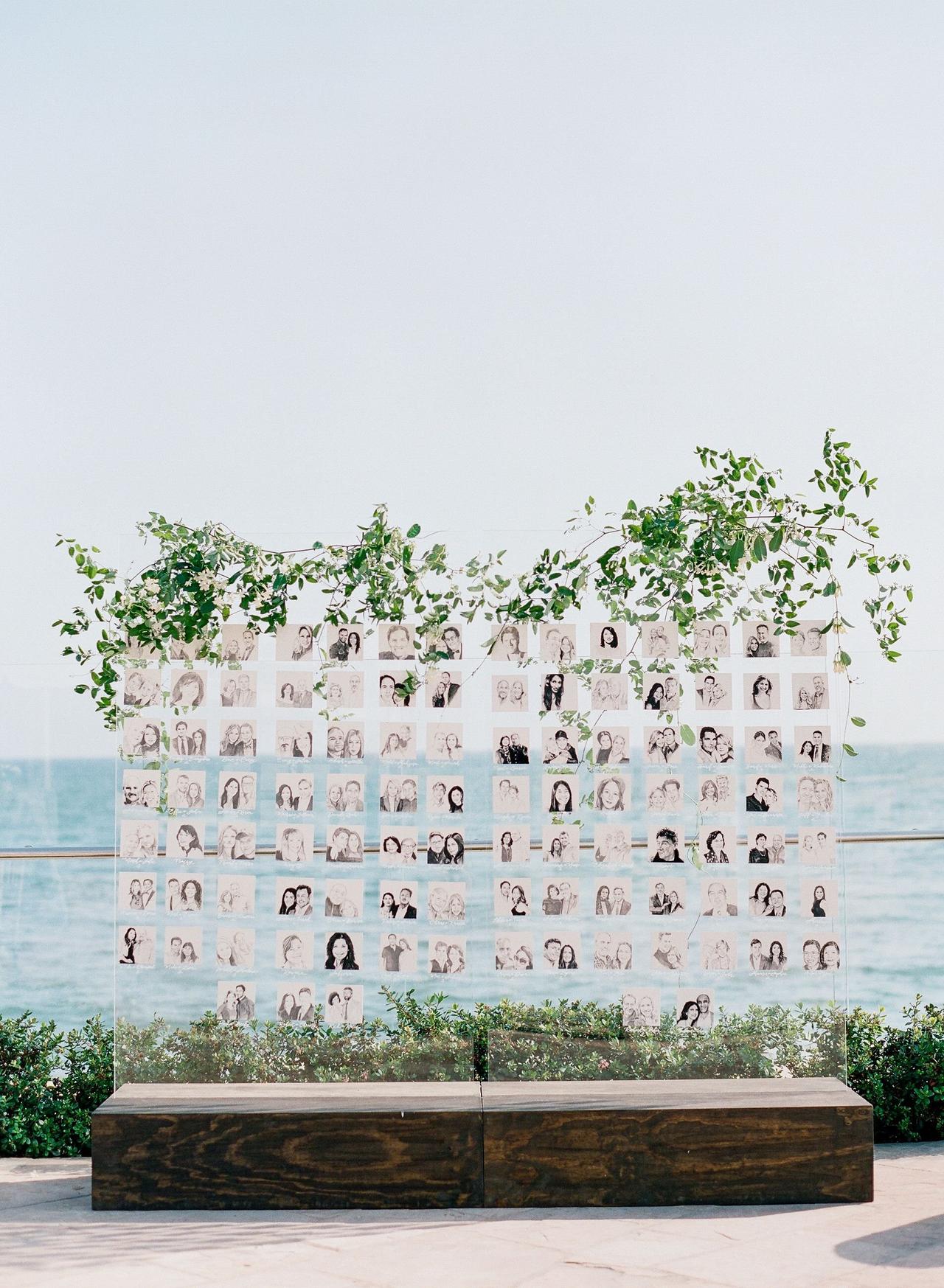 Absent guests will never be far from your mind if their photos are in view on the day. Create a simple display using string and pegs and get your photographer to take a snap of the two of you alongside it - it's the next best thing to being snapped together on your big day!
11. Throw a Reception Party at a Later Date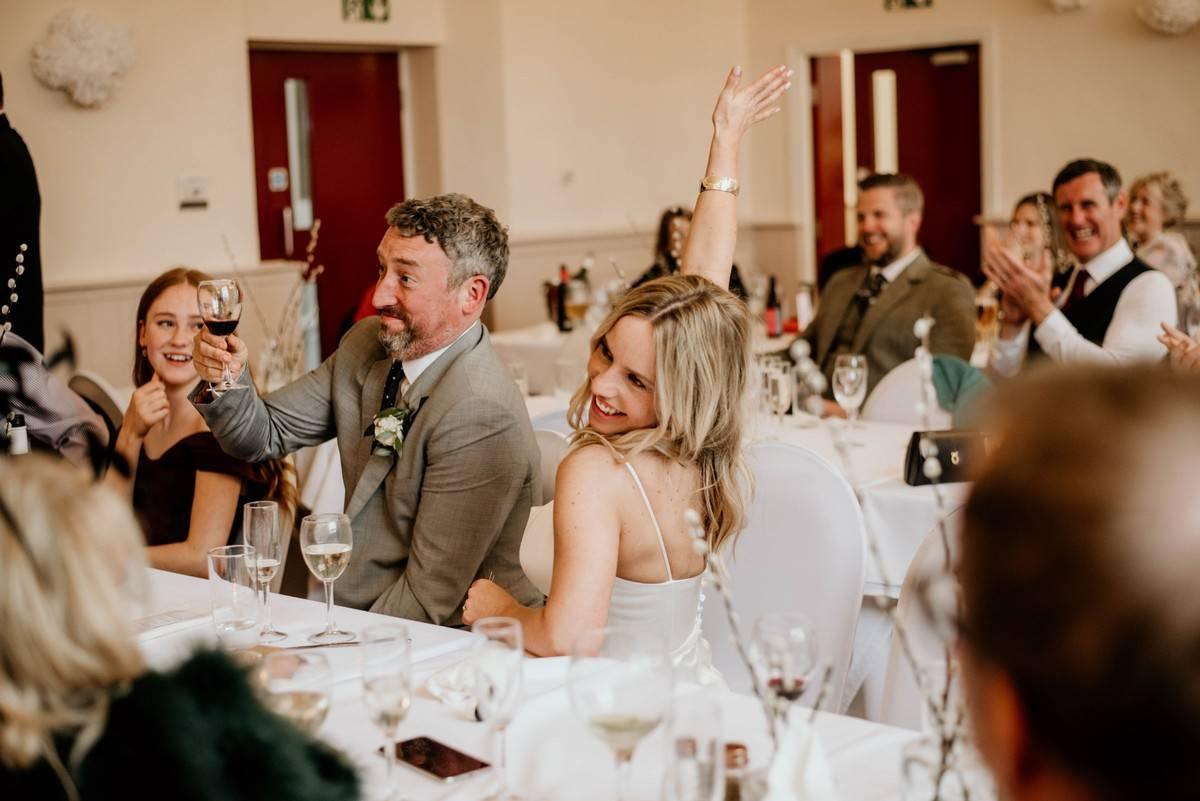 Just because you fancy saying your vows in an intimate ceremony, it doesn't mean that you can't have a big party to celebrate afterwards. You can re-wear your wedding outfits and display some of your wedding photos for guests to see.
Even if it falls a couple of weeks after the 'I dos' you can host a delayed wedding reception, complete with nibbles, drinks, speeches and a disco – they're totally the best bits anyway!
Getting hitched in a hurry? Here's how to get married in 60 days!