Scarlett Moffatt Announces Engagement to Partner Scott Dobinson in Adorable Instagram Post
Is she married? Who is her partner? Are they having children? Find out everything there is to know about Scarlett Moffatt and her policeman partner...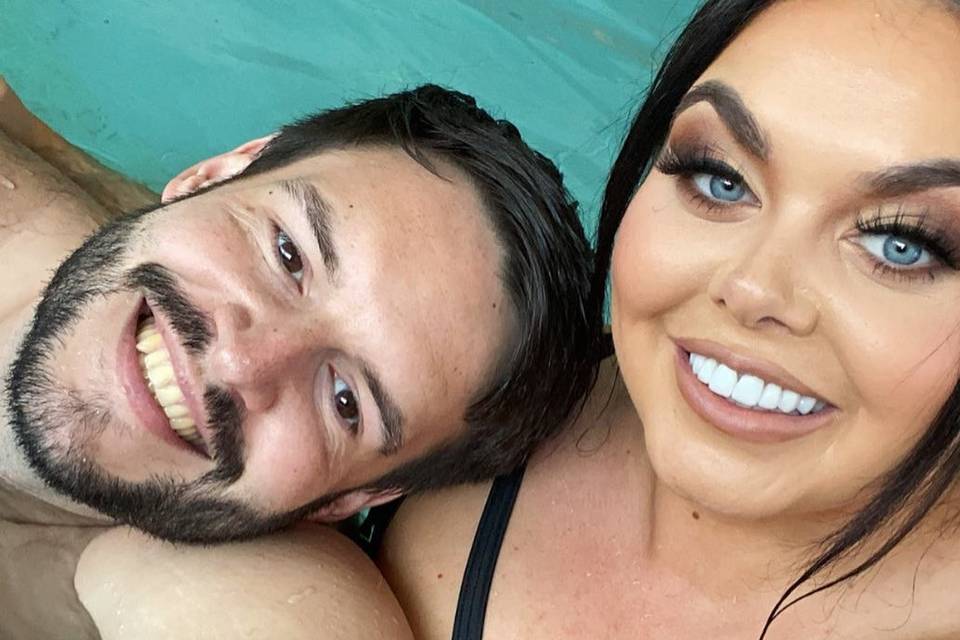 It's hard to imagine a time when the wonderful Scarlett Moffatt wasn't in our lives.
It seems like just yesterday that she, Betty and Mark were dissecting yet another episode of Paddy McGuiness's Take Me Out on their County Durham sofa - those were the days! Since her debut on GoggleBox in 2013, she has climbed the British showbiz ladder to heights we're sure this Geordie lass never dreamed possible.
Her showbiz accolades include winning series 16 of I'm a Celebrity…, co-hosting the National TV Awards with Dermot O'Leary, presenting Capital FM North East, releasing a book and a fitness DVD and a number of other hugely impressive achievements.
As well as watching her career go from strength to strength, the British public have also had the pleasure of getting to know the real Scarlett Moffatt. She is unapologetically herself and has become a body positive influencer and advocate for all things real.
Babies, Engagements & Marriage: Everything We Know About Scarlett Moffatt & Her Partner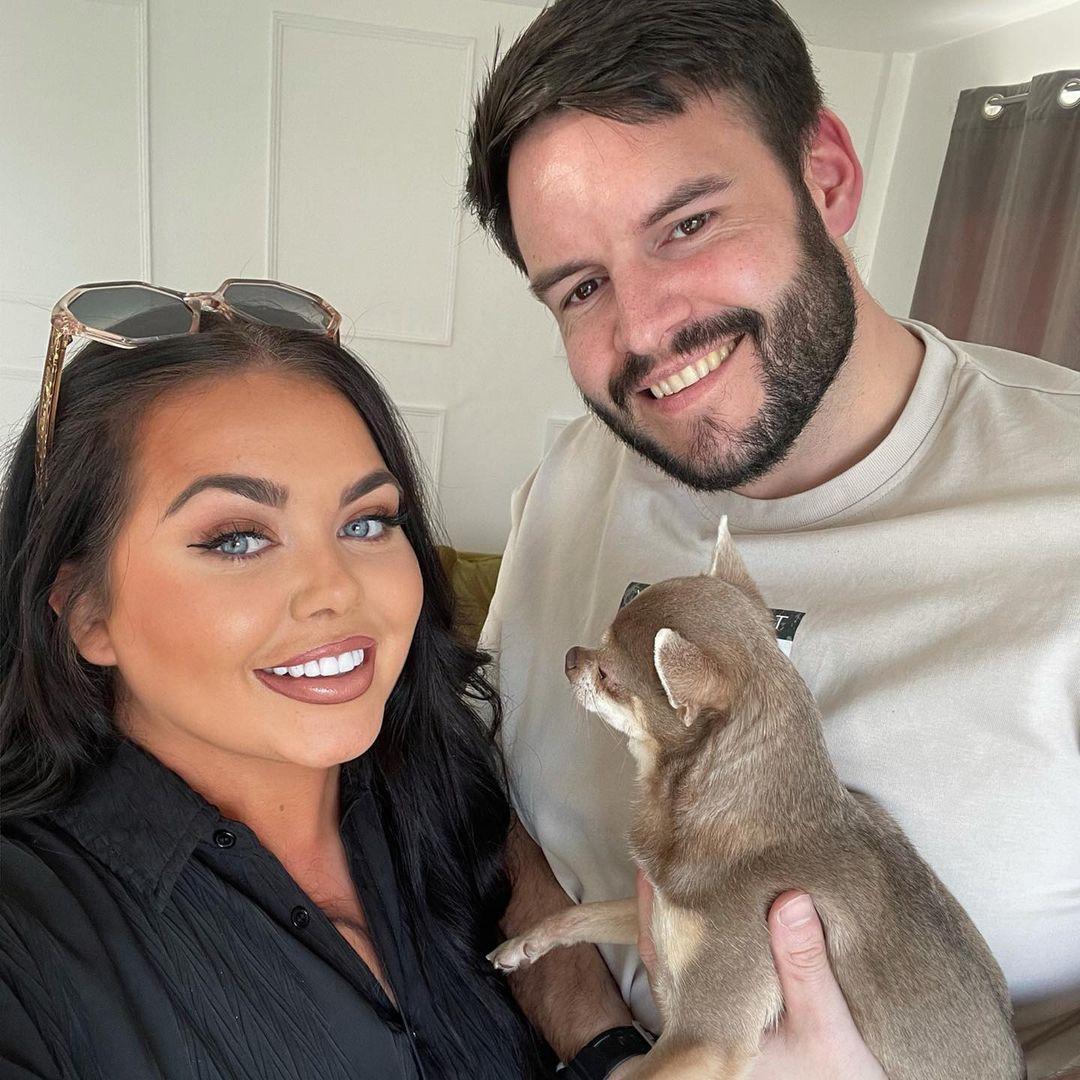 In the last few years, Scarlett Moffatt and her partner Scott Dobinson have given us exciting announcement after exciting announcement, and the latest one may be the best of all...
Aside from her professional life, Scarlett has also been pretty open about her personal life, specifically around dating. As UK wedding and relationship experts, we're pretty sure we have all the same questions about Scarlett Moffatt as you do. When you admire someone that much, you can't help but want to know everything there is to know about them.
Is Scarlett Moffatt married? Who is her partner Scott Dobinson? How did they meet? We've been on the edge of our seats waiting to see if Scarlett Moffatt will be walking down the aisle any time soon (like fellow northerner Vicky Pattison, who's planning her own wedding) - and the time has now come.
Scarlett Moffatt & Scott Dobinson Announce Their Engagement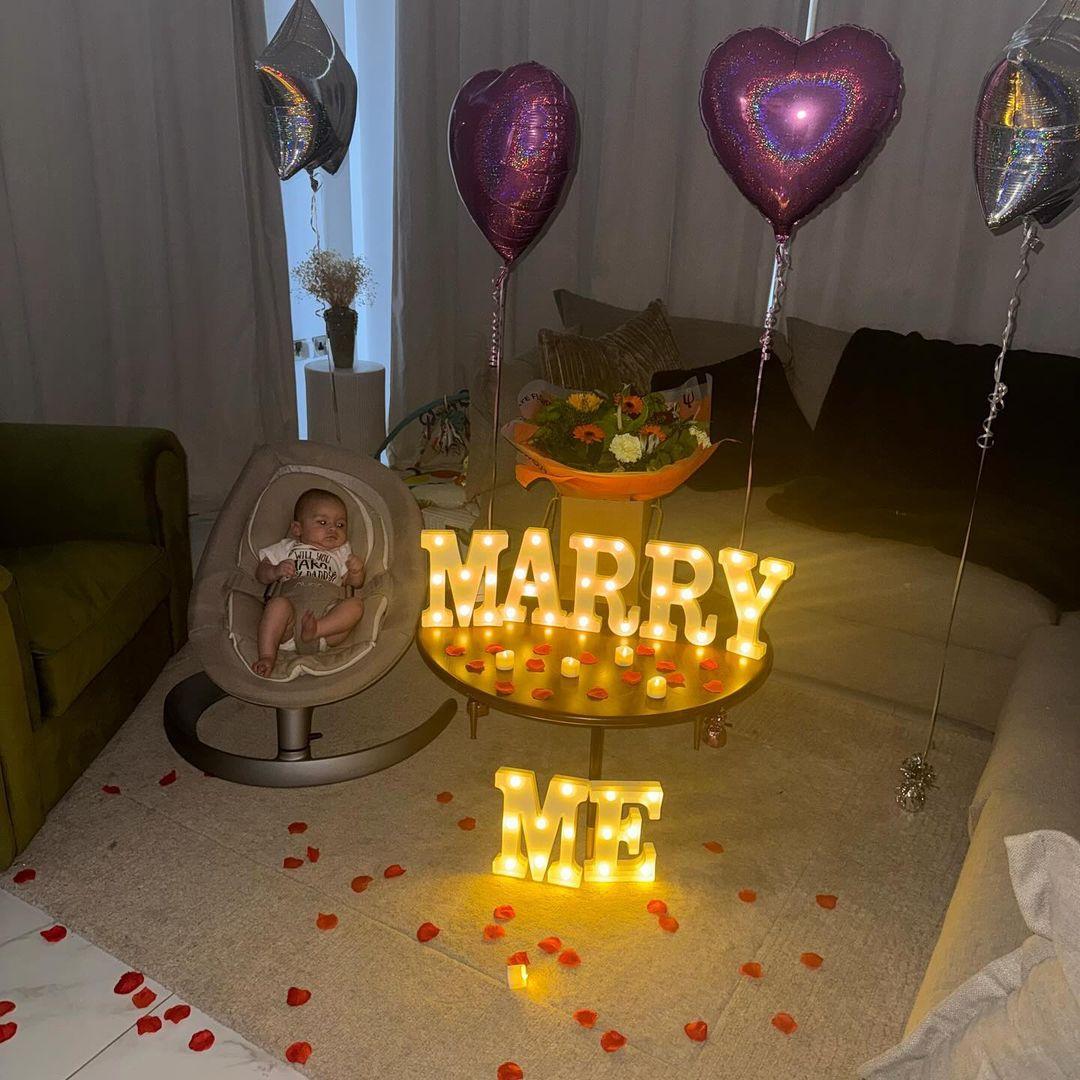 Scarlett announced her engagement to partner Scott on Instagram in November this year - and it's probably one of the cutest engagement announcements we've ever seen.
Sharing the news with her 2.5million followers, she posted a picture of their son Jude next to a romantic display of light up letters which read 'marry me'. And if that wasn't cute enough, Scott also dressed their son Jude in the cutest baby grow which read, 'Mummy, will you marry my daddy?"
Alongside the pictures, Scarlett wrote, "Mondays are my new favourite day. Walked in to find my soulmate on one knee, with baby Jude wearing the cutest outfit asking the question "Mammy will you marry Daddy." The most perfect proposal in my favourite place, our home 🤍 I truly am on cloud nine, feel so lucky, it feels incredible being able to share this with you all, I always wished for this 💍"
We may have to wait a white for wedding updates - we'll give them a moment to catch their breath and celebrate their engagement - so while you're waiting, here's a full rundown of everything we know about Scarlett and her now fiance, Scott.
Who is Scarlett Moffatt?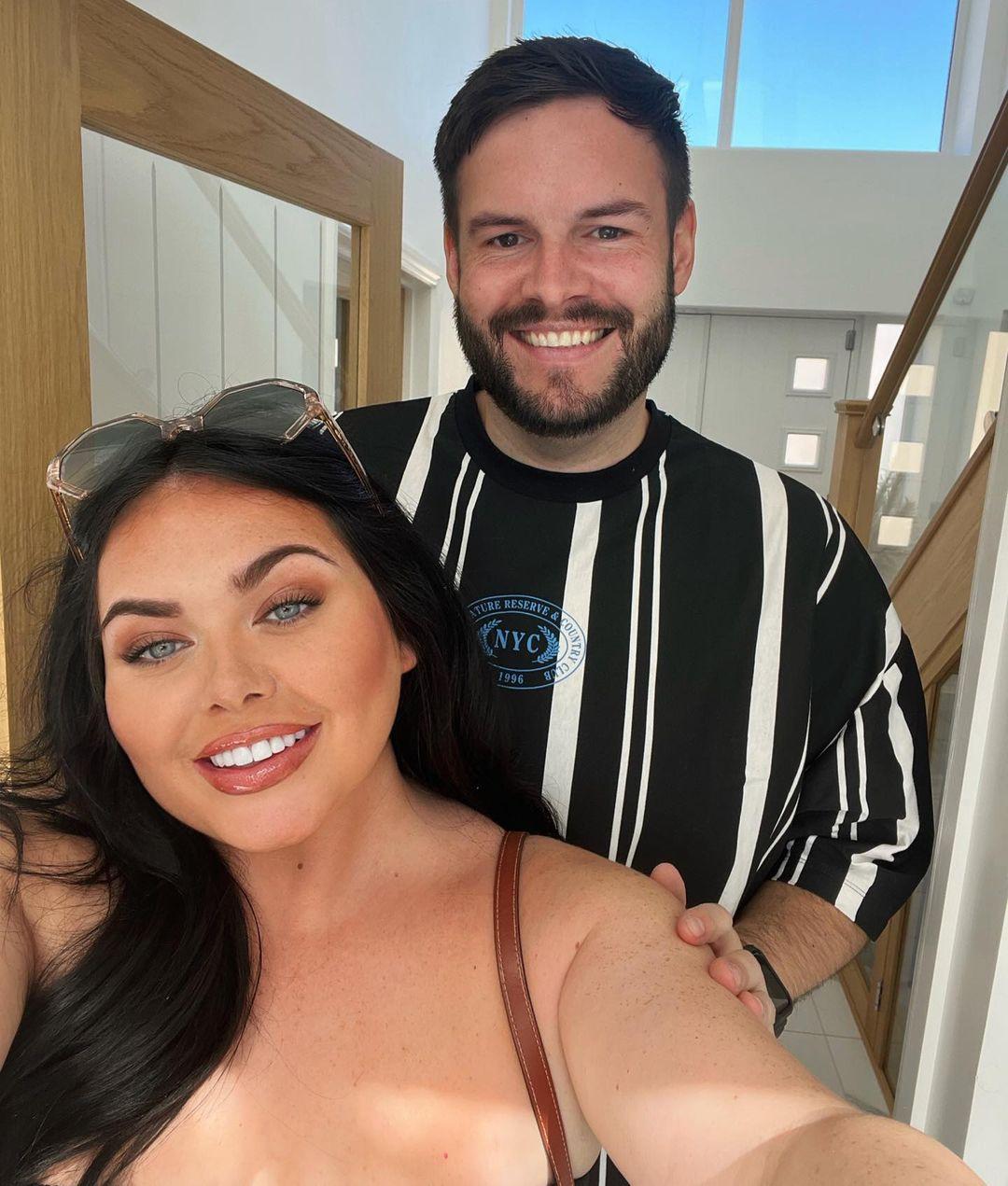 Scarlett Moffatt is a loveable TV personality from County Durham who most people know from Channel 4's hit show GoggleBox. But Scarlett first entered the public eye when she starred in MTV series Beauty School Cop Outs.
Her hilarious one-liners and endearing personality on Google Box saw Scarlett rise to fame, and since first appearing on the show in 2013, she's gone on to become a Loose Woman and win the 16th series of I'm a Celebrity… Get Me Out of Here!
How Old is Scarlett Moffatt?
Born 17th October 1990, Scarlett Moffatt is 32 years old.
Who is Scarlett Moffatt's Partner & How Did They Meet?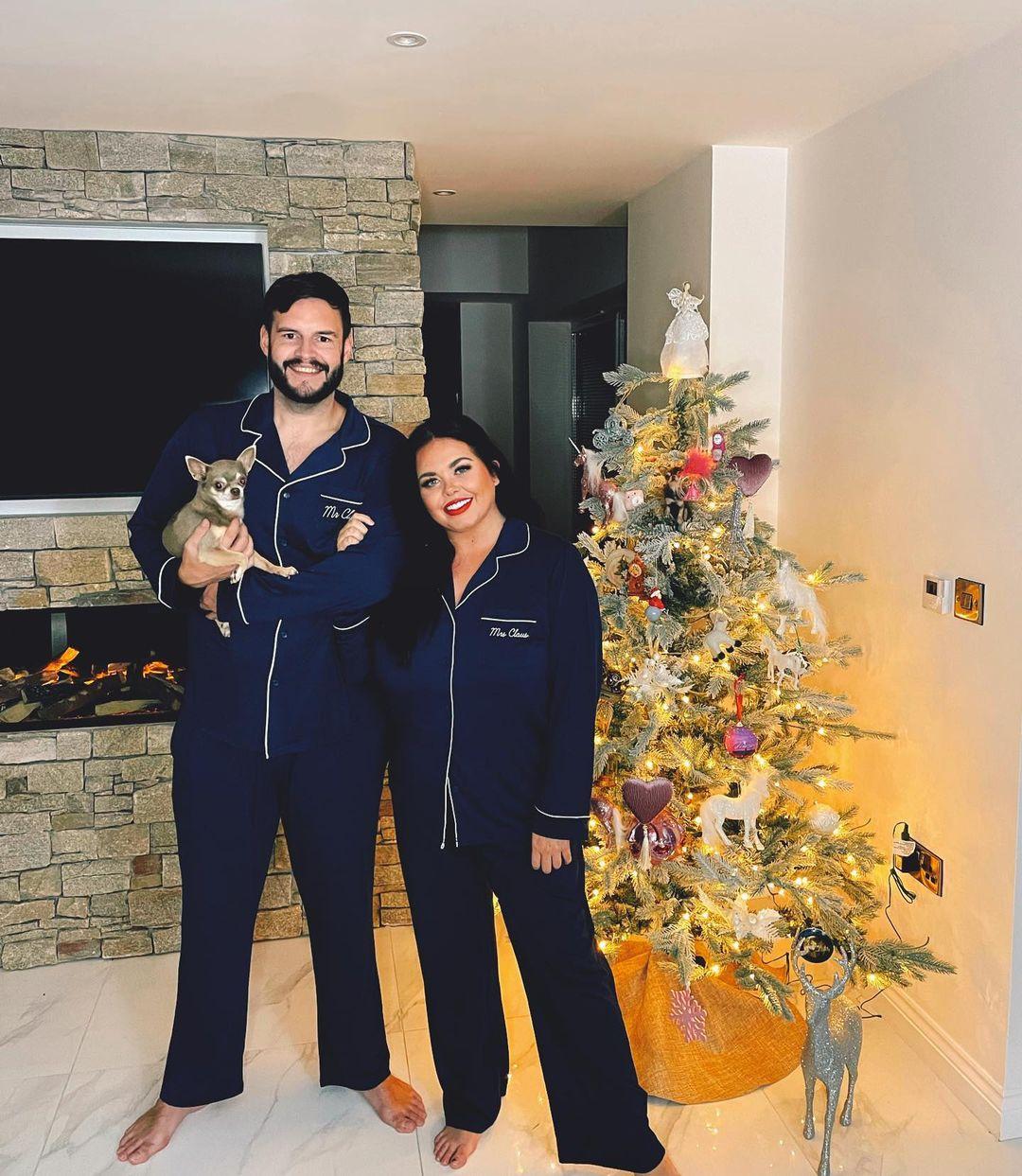 Scarlett Moffatt is in a relationship with 36-year-old police officer Scott Dobinson. The pair have been together since 2018 after knowing each other for almost 15 years. Although they began dating in 2018, they didn't go public with their relationship until March 2019.
Though they have known each other for 15 years, the pair didn't become romantically involved until Scarlett called 999 after feeling scared when a stranger was taking photographs of her home.
Policeman Scott was on the job and responded to the call - to Scarlett's delight. After seeing each other for the first time in a while, Scarlett posted a comment on one of Scott's Facebook pictures after a few drinks and their romance blossomed from there.
There isn't much information about Scott online, but he does have over 19,000 followers on his Instagram page @scottdobby where you can find pictures of him and Scarlett, content based on his love of live music and a plethora of dreamy travelling shots.
In a post on May 6th 2019, Scarlett said on Instagram: "SOPPY POST ALERT 🙈 After being broken a couple of times I decided I owed it to myself to give me as much love as I had given others, I put my efforts into self love and for once I felt truly happy (flaws and all).
"Then all of a sudden this man came into my life unexpectedly and now my heart is even fuller. No one has ever made me feel this way. You truly are my soul mate ❤️
"Never give up on love and most importantly never give up on yourself 💓 #love"
Is Scarlett Moffatt Married?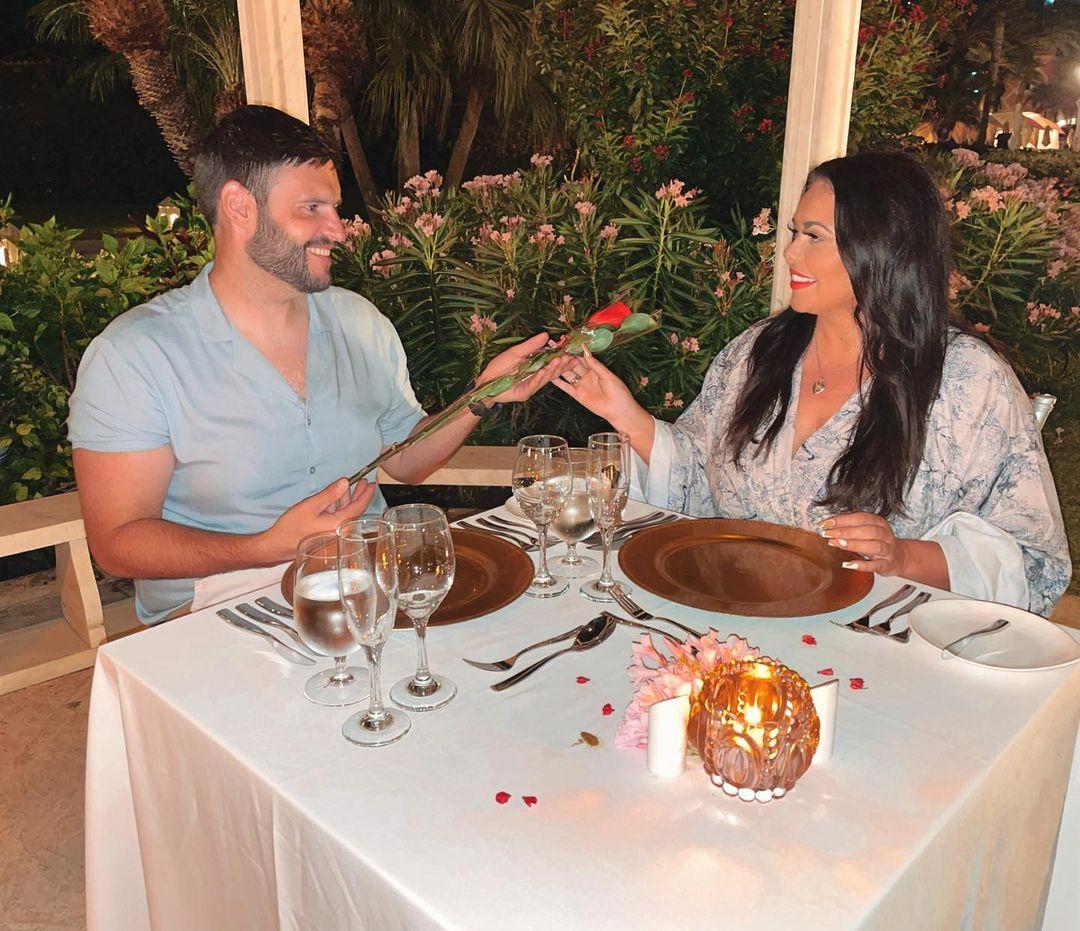 Scarlett Moffatt is not married but…and it's a big but…she has spoken about her wedding a lot. Before she got engaged, Scarlett said that she wanted to go to Las Vegas to get married.
Speaking on her podcast, Scarlett Moffatt Wants To Believe, in February 2021, she said, "I'm not actually engaged yet, but I assume he's going to do it at some point. I've always wanted a massive wedding but now I keep saying 'Let's go to Vegas'." We can just picture her celebrity wedding dress now.
All hopes of a 2022 wedding for Scarlett and Scott died down in April last year when she confirmed that her wedding plans were on hold, "Not this year," she said. Continuing to keep us on the edge of our seats, she hinted that another huge relationship milestone may come before the wedding.
The pair went on to have their first son together, Jude, before announcing their engagement in November 2023. We're keeping our fingers crossed for a 2024 celebrity wedding.
Is Scarlett Moffatt Pregnant?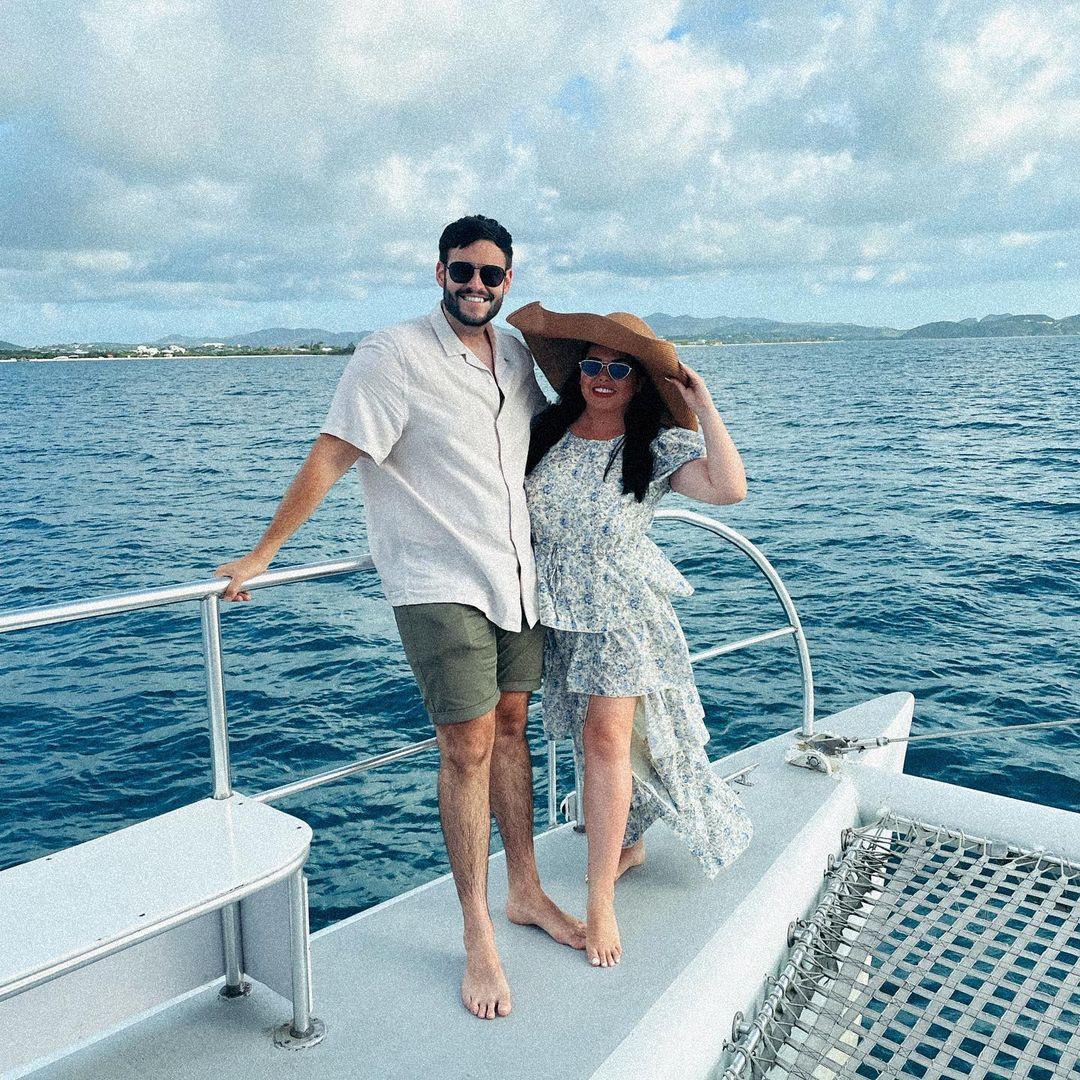 Does Scarlett Moffatt have a child? Yes. Scarlett Moffatt and her partner Scott Dobinson announced they were expecting their first child together on Instagram, and they did it in the sweetest way!
Scarlett posted a video on Saturday 18th February of their gorgeous pooch Bonnie with a neckerchief that read, "I'm going to be a big sister!"
The video showed Bonnie sitting next to a photograph of the baby scan with the caption, "It truly feels like a dream writing this caption. Me & Scott are on cloud nine & we are so happy that we get to share this moment with you all. You are so loved already little one. Baby Dobinson coming soon ☁️🤍"
The couple welcomed their son Jude earlier this year ahead of announcing their engagement just this month.
While we wait for Scarlett to begin her wedding planning journey, we're still living off the high of Stacey Solomon and Joe Swash's wedding. Find out how you can steal their botanical wedding style here.