The COVID-19 Wedding Hashtags You Need to Use (and the Ones You Should Follow)
Want to shout from the rooftops that you got hitched in lockdown or just fancy sharing your coronavirus wedding postponement blues with other couples? We've got all the hashtags you need to be getting involved with, right here.
We have included third party products to help you navigate and enjoy life's biggest moments. Purchases made through links on this page may earn us a commission.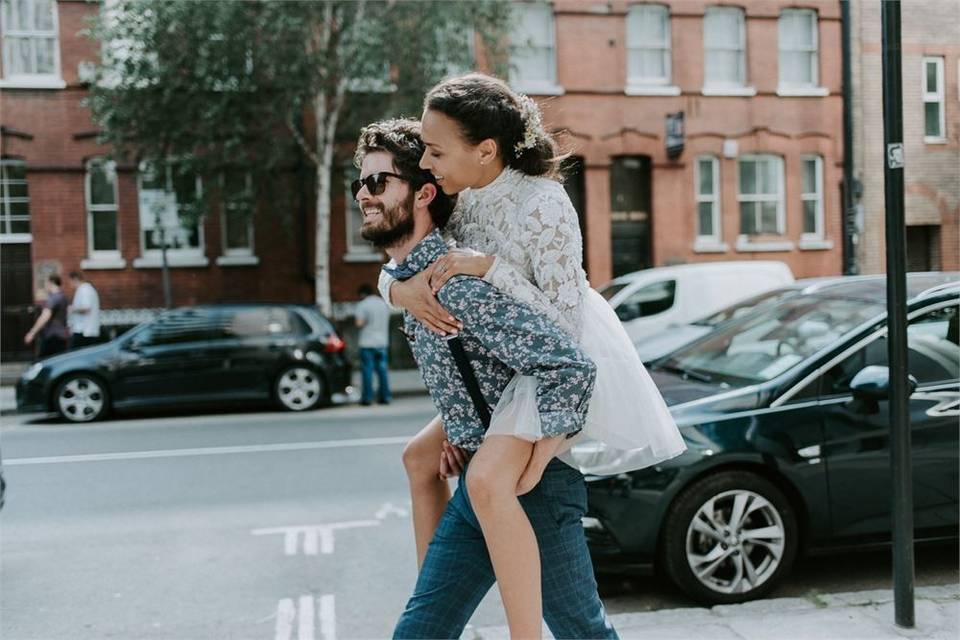 Our thoughts are with all of you who have had to cancel or postpone your wedding. While banning large gatherings of people is certainly the right call at a time like this, it still totally sucks for 2020 couples.
One of the major things that's been helping couples navigate this tricky time is the amazing online wedding community, including its couples, suppliers and venues. From kind words and advice to determined photos of virtual wedding celebrations and funny memes, a quick glance at the wedding world online always guarantees to keep our spirits up in lockdown.
So, to help you access the best that the internet has to offer you right now, we've compiled a list of Coronavirus wedding themed hashtags that you should follow and use now. Whether you want to see what other couples are up to, get inspiration for having a safe wedding for loved ones or share your Coronavirus wedding, try these COVID-19 wedding hashtags.
The COVID-19 Wedding Hashtags You Need to Follow Now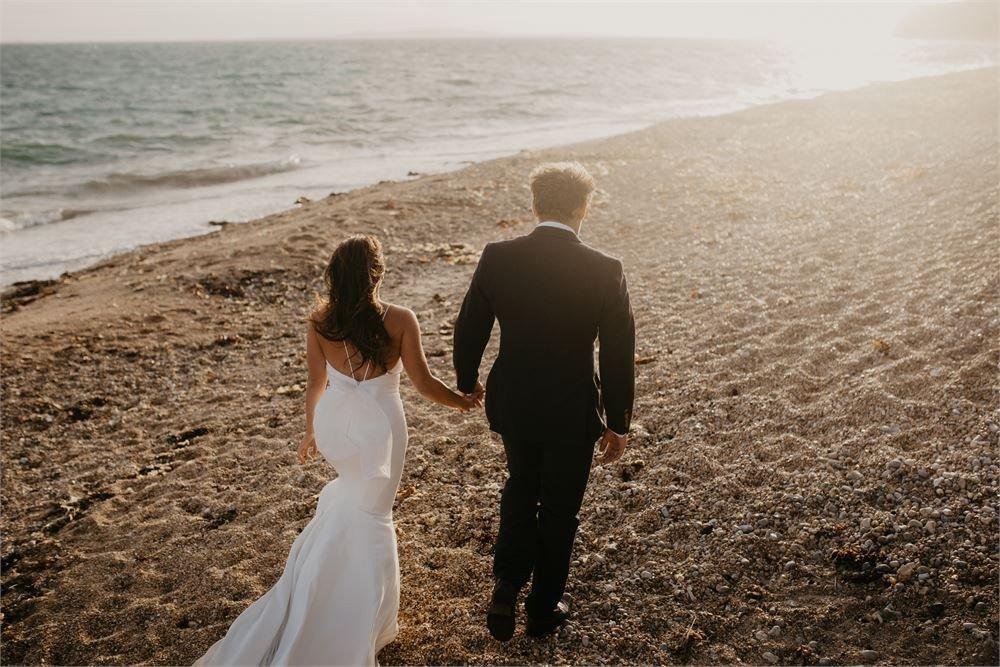 Image: Laura Dean Photography
Whether you're planning on a virtual lockdown ceremony, a registry office do as soon as lockdown lifts or are carrying on with your original wedding plans at a later date, you'll want to follow these hashtags.
#coronaviruswedding
One of the most popular hashtags going on Instagram, #coronaviruswedding is packed with posts ranging from hilarious memes to virtual celebration snaps or jokey shots taken by couples in wedding themed PJs on their original wedding dates!
You'll also find advice and posts from other couples going through the same thing as you, and we find that knowing you're not alone (and managing to see the funny side!) can help you to keep your chin up and focus on the future.
#covid19wedding
Similar to the coronavirus hashtag, #covid19wedding is a popular tag to use for couples and suppliers alike. We've found some adorable elopement shots here as well as plenty of gorgeous wedding inspiration – giving you lots to think about as you continue to plan your day.
You'll also find posts relating to the new micro wedding trend, which will definitely come in handy if you simply can't wait to get hitched and plan on hosting a small do, post-lockdown.
#microwedding
Speaking of micro weddings, #microwedding is a popular tag that is packed with ideas and inspiration. If you have decided to give a big do a miss and instead host a more intimate wedding later this summer, you'll want to follow this tag ASAP.
Thanks to the creativity and imagination of the couples and suppliers uploading their snaps, you're guaranteed to come away from a scrolling sesh feeling excited about your new plans.
#loveisnotcancelled
You'll find plenty of heart-warming inspiration if you follow the #loveisnotcancelled tag. From couples marking their original date in fun and cute ways to wedding inspiration and quotes that will get you right in the feels. This one is a must-follow for all 2020 couples. (Psst, it doesn't hurt to follow the US spelling too #loveisnotcanceled).
READ MORE: 35 Stylish Small Wedding Ideas for an Intimate Day
The Hashtags to Use If You're Still Getting Married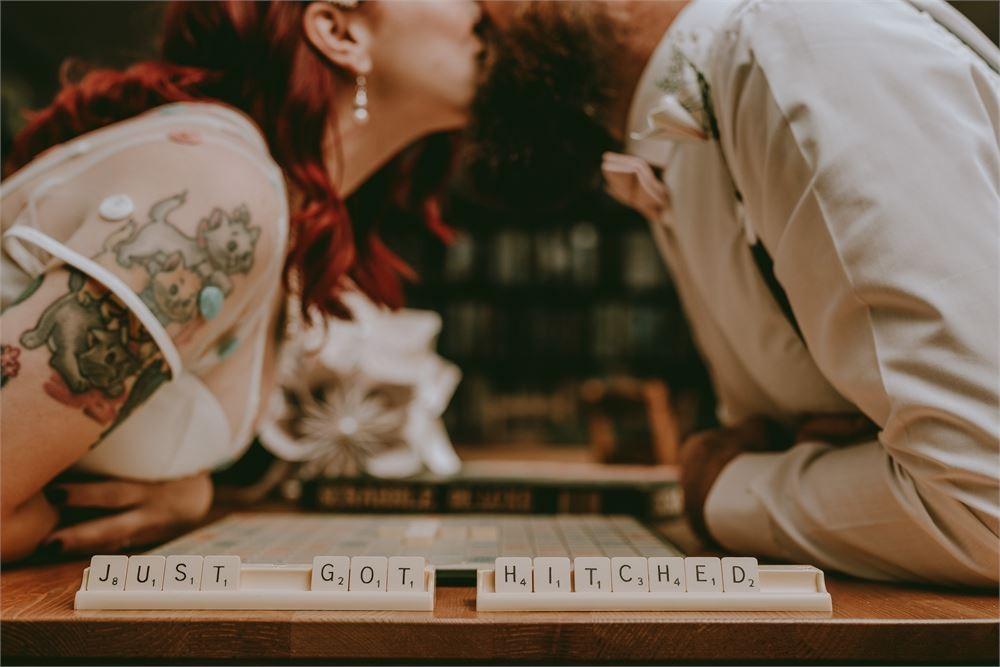 Image: Twigs Branch Photography
Whether you're planning on heading to the registry office just as soon as lockdown lifts or you're hosting a Zoom ceremony, here are the tags to use:
The Hashtags to Use If You're Hosting a Small Post-Lockdown Wedding or Elopement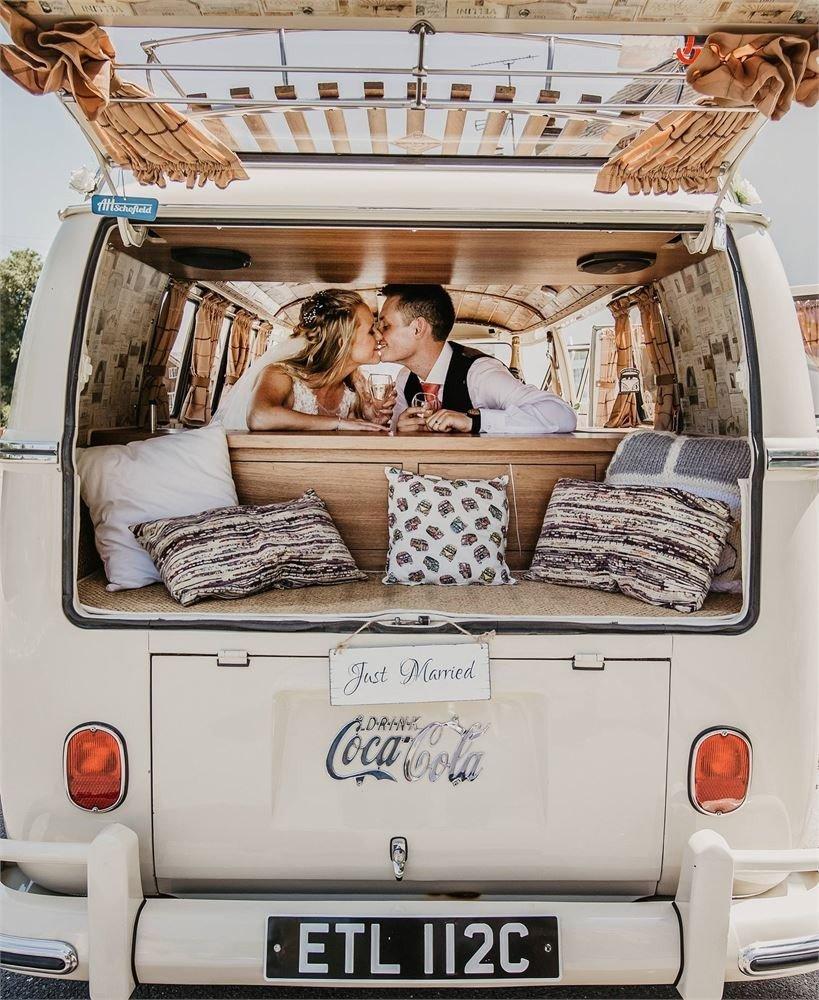 Image: October James Photography
READ MORE: 49 of the Best Wedding Hashtags (and How to Make Your Own)
The Hashtags to Use If You're Postponing Your Wedding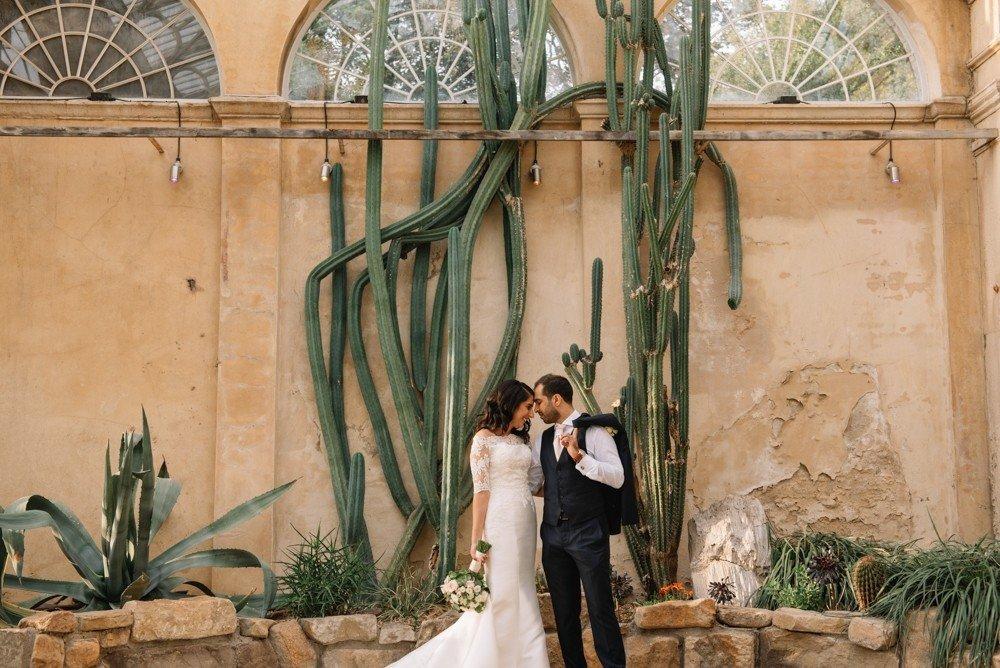 Image: Emma-Jane Photography
Decided on postponement? Here are the 8 steps to take now.