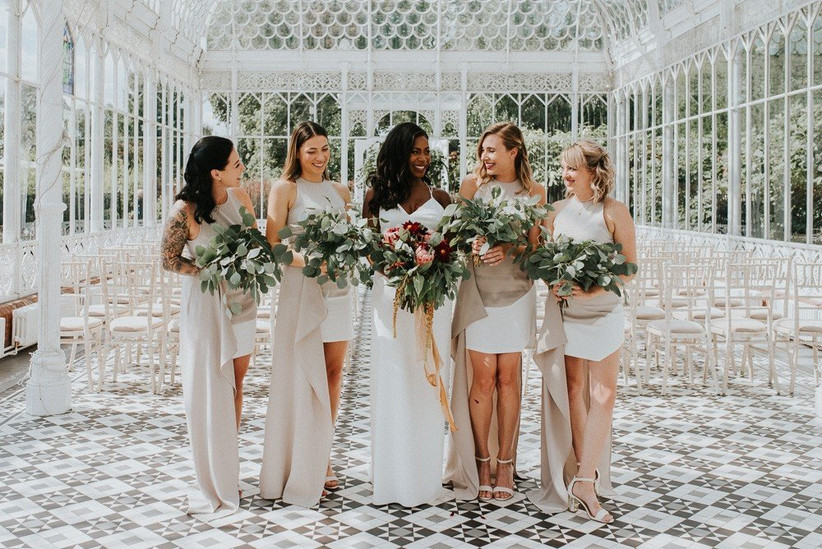 It's fair to say that the impact of Coronavirus on weddings has been huge for couples and wedding businesses alike. The health, financial and emotional implications of the COVID-19 pandemic are overwhelming for both parties, but thanks to the empathy and hard work of wedding venues and suppliers everywhere, many couples have been saved from heartbreak.
From working around the clock to rearrange their 2020 calendars, to hosting video meetings and viewings and simply reaching out to reassure couples, many wedding businesses have risen to the challenge presented by COVID-19.
To help you stay on top and give your couples the best possible service at this time, we thought we'd share some of our suppliers' best practices. Follow their winning formula for a successful lockdown strategy.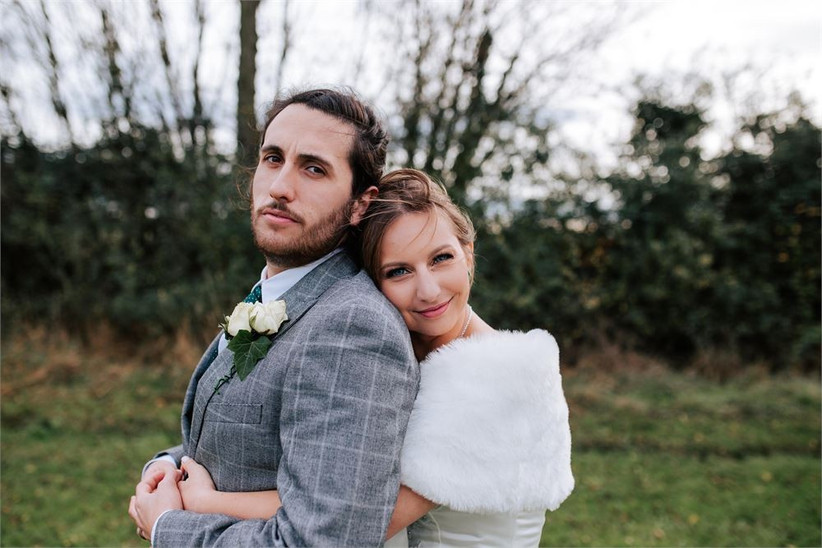 Image: Sally Rawlins Photography
1. Communication is Key
It may seem difficult to know what to say to couples that have booked dates in 2020 when you, like all of us, don't know when or to what extent restrictions will be lifted. However, for many couples a radio silence will only add to their anxiety and so it's best to touch base with each of your clients and just reassure them that you're still there for them and that you're working on solutions to their problems every day.
"When lockdown first started we emailed all of our brides advising the status of their dresses, but above all we wanted to let them know we were here for them in this uncertain time, even if it was just for a chat. We have kept in regular contact with our brides, especially the brides we knew would be worried at the moment" says Anna Wood, founder of Anna Wood Bridal.
While emailing and phoning couples should be your first course of action, it's also a good idea to communicate your thoughts and advice on social media. Share any updates to the way you're operating during the Coronavirus crisis, such as offering virtual tours or phone consultations, as well as the content that your followers usually enjoy.
"I tend to upload a lot of content to social media, particularly Instagram and Facebook, and a few weeks ago I did an Instagram Live where people could join and ask me questions, as well as me providing some advice and updates. People seemed to really appreciate the opportunity to chat in real-time and see that there's other couples out there in the same boat as them" says Sally Rawlins, founder of Sally Rawlins Photography.
Remember, any social media posts you share will be seen by current clients and potential clients, so anything you post can influence a couple's decision to book in the future. Showing how you're helping 2020 couples affected by the crisis will put your business in a good light, so do shout about what you're doing. Don't neglect your regular content, though, as showing off your amazing products and services are still the most reliable way to secure future bookings.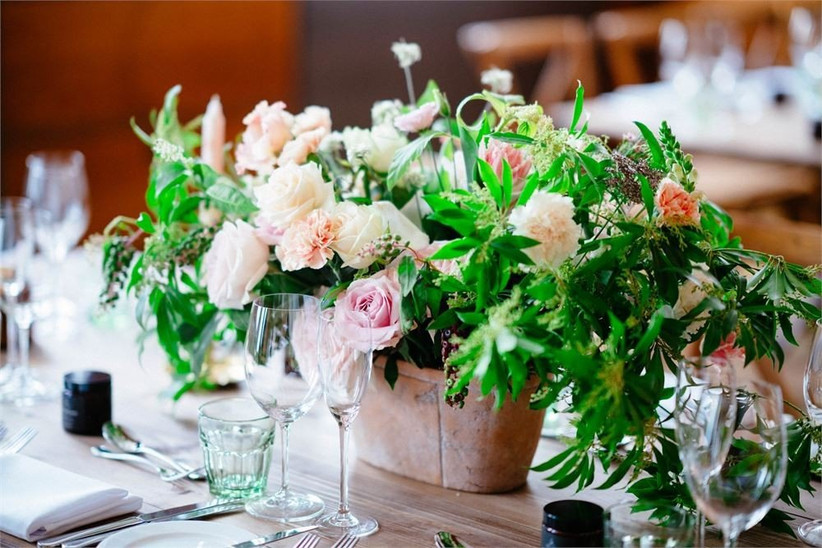 Image: Blooming Haus
2. Utilise Technology
A country-wide lockdown has put an end to in-person meetings, which means no venue viewings, dress fittings or other ways of connecting with your clients in person for the time-being. However, thanks to the likes of Zoom and FaceTime, it's still possible to offer couples amazing service under these conditions.
Michael Kowalski, Floral Engineer at Blooming Haus, has been making the most of technology when it comes to working with his clients. "Currently all new consultations take place online, including proposal presentations. We discuss with all our future couples our commitment to their wedding day and tell them how we are handling this year's bookings," he advises, adding that anything agreed upon during a video consultation is "all put in writing in contractual agreements".
Writing emails and sharing contracts is a vital part of working with clients, however it's the personal service that you offer that often makes all the difference to couples. Try to schedule in video calls with each of your couples, this will allow you to really hear their concerns and give them your reassurance. It will also connect you on a more human level than emails or texts, something that is invaluable in this time of isolation and uncertainty.
As well as online meetings, venues should look at how they could show potential couples their facilities, whether that be through a tour shot simply on an iPhone or drone footage showing off the grounds. Even if footage is not of a professional standard, couples can still get a better feel for the venue and will appreciate any effort you make to help them in the wedding planning process.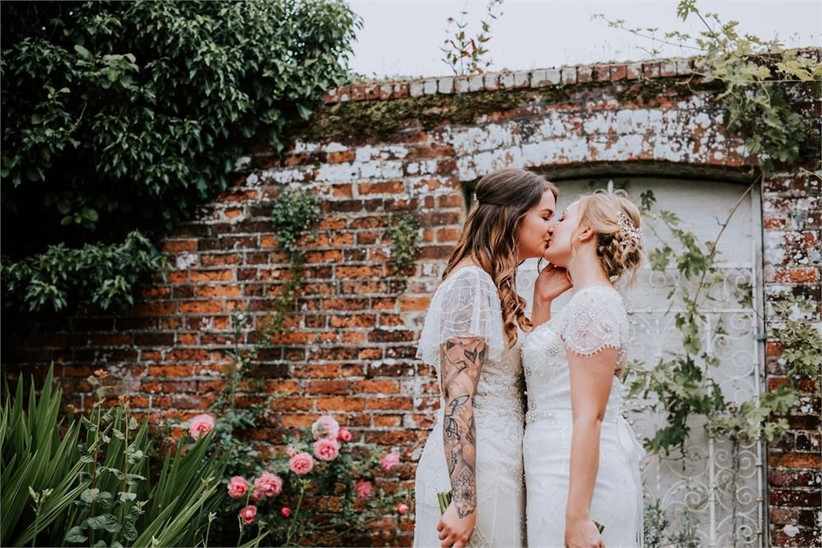 Image: Sally Rawlins Photography
3. Be Proactive not Reactive
As the situation is so unpredictable, it can be tempting to take a 'wait and see' approach, but we advise against this and instead encourage you to look ahead and put a plan in place for every possible scenario.
Katie Packham, Head of Events at Pieminister, explains that she and the rest of the team quickly realised how important pre-empting the concerns of couples and the issues that may arise from Coronavirus would be.
"From a few weeks before lockdown, looking at other countries and starting to get nervous about where the UK was heading, we realised that many of our couples, particularly those marrying early in the season, must be starting to feel anxiety about their wedding plans. This was confirmed when we met with couples in early March.
"As a team we decided to take a proactive rather than reactive approach. One week before lockdown we communicated to all of our couples our procedures regarding COVID-19 and their bookings. For the next two weeks, as things evolved, we continued to update all of our 2020 and 2021 couples in the hope that we could put their minds at ease and opening up a two-way conversation where we could help guide them through this difficult time.
"In these emails we outlined the below:
Postponements – a new policy was created that allowed all couples to simply move the date of their wedding within the same financial year without incurring any additional costs and with all terms transferred to the new date. For those booking for the next financial year we did have to add a 5% cost price increase to be paid closer to the wedding date. This is to take into account the annual increase in costs from our suppliers.
Meetings and site visits – we aim to meet couples a few months prior to their special day. As we may still have social distancing within this time we have offered virtual meetings and video site visits or site visits once the restrictions are lifted.
New bookings – we are now offering a flexible deposit scheme where couples can set up payment plans with us. This means that couples can secure their wedding with Pieminister without feeling financial strain in this difficult time.
No rush approach – due to the ever-changing situation we have allowed couples to give us only one month's notice of postponement. This allows couples to not feel rushed into making a decision to move their wedding and to wait and see what government advice is nearer the time.
Tailored advice – now we are within the middle of the lockdown, we have been ensuring that we are working on a three-month projection and directly keeping in contact with all couples that fall within that time period to see if they have any questions, need advice or just want to have a chat
"We have had a very good reaction to how we have responded to COVID-19 and have reaffirmed that being proactive and open in communication is what is appreciated the most. Most of the weddings team have been furloughed so the team is small at present but we are letting couples know in advance that there may be a delay in response time and we are able to cope with the workload."
Following the latest developments and government updates is essential. Being on top of the situation means that if anything comes up that you think may be of concern for couples, such as a lockdown extension, you can get in touch immediately and let them know that you are aware and are considering the best way to move forward.
"A couple of weeks before the UK Coronavirus lockdown, when I felt there had been a tangible shift in concern about the situation in the news, I proactively sought to reassure my couples by getting in touch with them. None of us know how long measures such as social distancing will go on for, but at the time I emailed all of my upcoming weddings from March through to the end of July, advising them of how I would be dealing with the situation, and asking for them to let me know if they had any questions or concerns. It's a scary time for all of us, and I know this is an absolutely heartbreaking time for couples who have, or are considering, rescheduling their weddings" explains Sally Rawlins.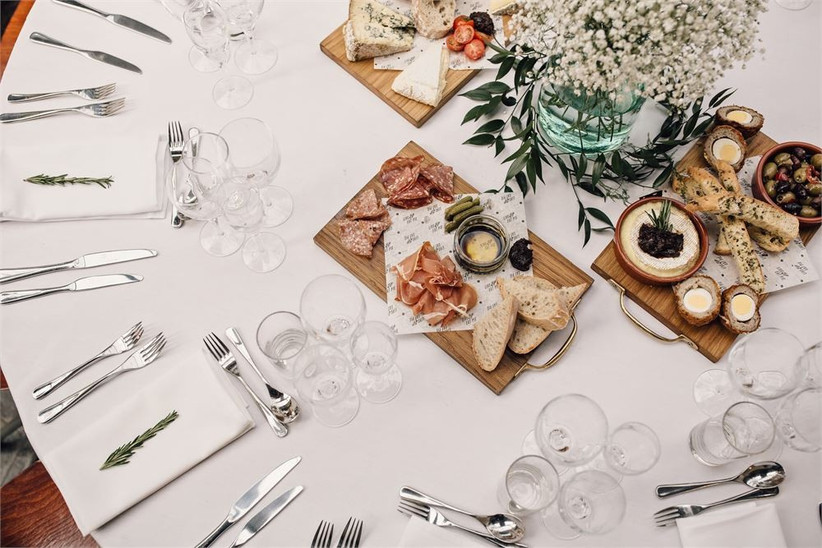 Image: Pieminister
4. Be Solutions Orientated
Before going to a couple with a problem, we recommend first thinking of a number of solutions that you can present to the client straight away. Couples are likely to be emotionally charged at this time, making it difficult for them to focus on solutions. If you can think of ways to fix the situation ahead of time, it will go a long way with clients.
"I'm a great believer that honesty is the best policy. If there is a problem, I always advise the bride, however in the next breath I'm advising how we intend to solve the problem, and assure them we will do everything in our power to ensure the problem is resolved. It's important to communicate a solution if you can at the same time as the problem so it is clear you are not dumping the problem on them. Your customer needs to be reassured that you're owning the problem" says Anna Wood.
Once a solution has been agreed, do take the time to discuss the positives with your couples. A positive slant can be taken on almost any change in wedding circumstances. If a couple has had to move their wedding to a different season, explain exactly why that season is so beautiful (using examples of weddings you have worked on previously, ideally) or if a wedding has been moved back by a full year, remind clients that it will be more than worth the wait.
"There is a very strong sense that weddings that have been moved to later in the year or even into next year are going to be even more loaded with emotion and sentiment when they finally take place. 2021 is going to be a year to celebrate, a year to give thanks, a year to reflect and definitely a year to spread the love and get hitched!" says Kate Rowbottom, Sales Manager at Hever Castle.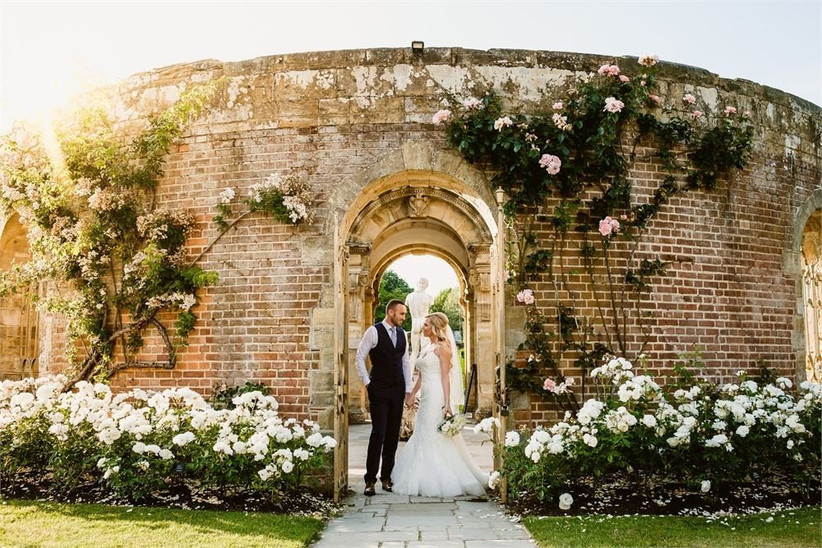 Image: Hever Castle
5. Create a Support System
Wedding photography is on pause for Sally for the moment, but instead of shooting she's found another rewarding way to spend her time: "The COVID-19 pandemic has effectively shut down nearly all wedding suppliers temporarily, as we're unable to fulfil any parts of our usual jobs. I'm now spending my time supporting my existing couples, as well as supporting my wedding industry peers in this uncertain time."
This is a difficult time for everyone and so it's important that you have a support system in place so that you don't feel isolated or overwhelmed. You, your colleagues and industry peers may be physically apart, but keep in touch and set up a video call each week just to thrash out any frustrations, discuss any problems you're experiencing or simply indulge in a drink and a chat! You could even join our Wedding Industry Facebook Group if you fancy connecting with others and hearing more expert advice.
Katie Packham is one supplier that knows the true value of a supportive team: "All of our team and Pieminister colleagues have been a huge support to each other in these difficult times and understanding of all that is having to be done. We are very happy and lucky to be part of this company and team. We send all of our best wishes to all of those in the industry, couples planning their weddings and those working so hard to get us through this safely."