New Study: 71% of Couples Are Postponing Their Wedding Due to COVID-19
Curious what social distancing measures couples are introducing? Or when couples are rescheduling their weddings to? A new Hitched survey reveals all - and how it compares to the rest of the world
We have included third party products to help you navigate and enjoy life's biggest moments. Purchases made through links on this page may earn us a commission.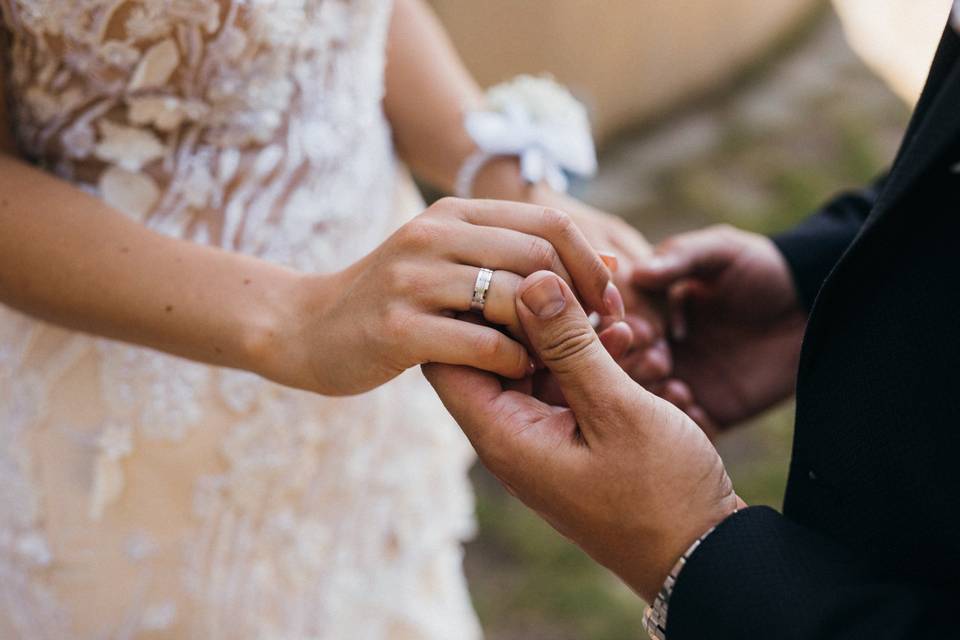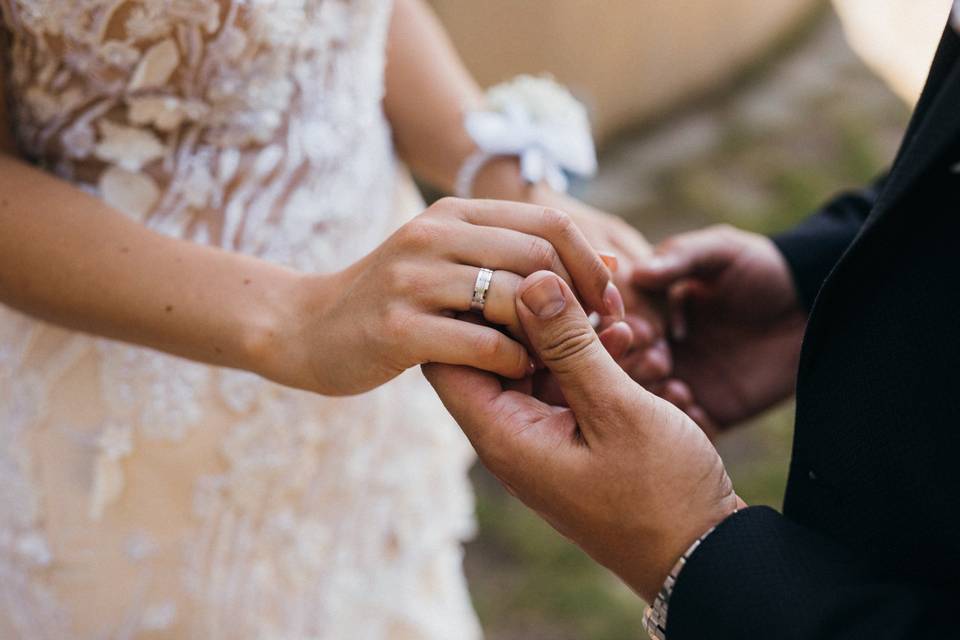 The biggest question for venues and suppliers at the moment is how couples are adapting their wedding plans in response to COVID-19. Just ahead of the announcement of the government's latest 15 person wedding limit, we surveyed more than 400 couples with weddings planned between September 2020 and January 2021 to understand the impact the Coronavirus pandemic is having.
Our results were part of a huge global survey run by our parent company, The Knot Worldwide, which surveyed nearly 10,000 couples across 15 countries. If you want to know how to the UK compares to the rest of the world, keep reading...
The good news: 95% of couples are not planning to cancel their wedding. The vast majority are opting to reschedule or throw a micro wedding on their original date, showing that, even in uncertain times, couples are determined to get married.
Here are our top findings:
1. 71% of Couples Are Rescheduling Their Wedding
Nearly three-quarters of couples with weddings scheduled before the end of January 2021 are choosing to postpone to later in the year or into 2022. The overwhelming majority were sticking with their venue and supplier team where they could.
A significant 23% said they weren't planning to change their date currently, however, with the recent news that weddings will be limited to 15 people for potentially the next six months, it's likely that some of those couples will reassess.
Just a tiny 5% were cancelling their wedding, with the majority wanting to wait until they could host a larger wedding day.
2. Among Those Postponing, 90% Have Pushed Back to 2021
Nine in 10 couples are shifting their postponed wedding to 2021, with the majority waiting right until the end of next year.
41% of postponing couples said they'd be holding out until October, November or December 2021 for their special day, with spring being the next most popular time (24% pushed back to April, May or June) and then summer (10% to July, August or September).
The reasons for rescheduling to 2021 were varied. The most common reason was that couples were concerned how long the COVID-19 crisis was going to last (64% of those surveyed were worried about this) and had chosen 2021 as a safe bet. A big proportion were also concerned about their guests' feelings: 27% said they were rescheduling to 2021 because they thought their guests would be worried if they held any earlier date.
Other reasons mentioned were wanting to host their wedding in a specific month, and wedding planning being too stressful to think about at this point in time. Just 8% were forced to reschedule because their venue didn't have any dates left that worked for them, and a tiny 5% say financial considerations came into it.
Interestingly, only 4% of postponing couples had pushed their wedding back to 2022, indicating an optimism for the wedding industry to return to normal by next year.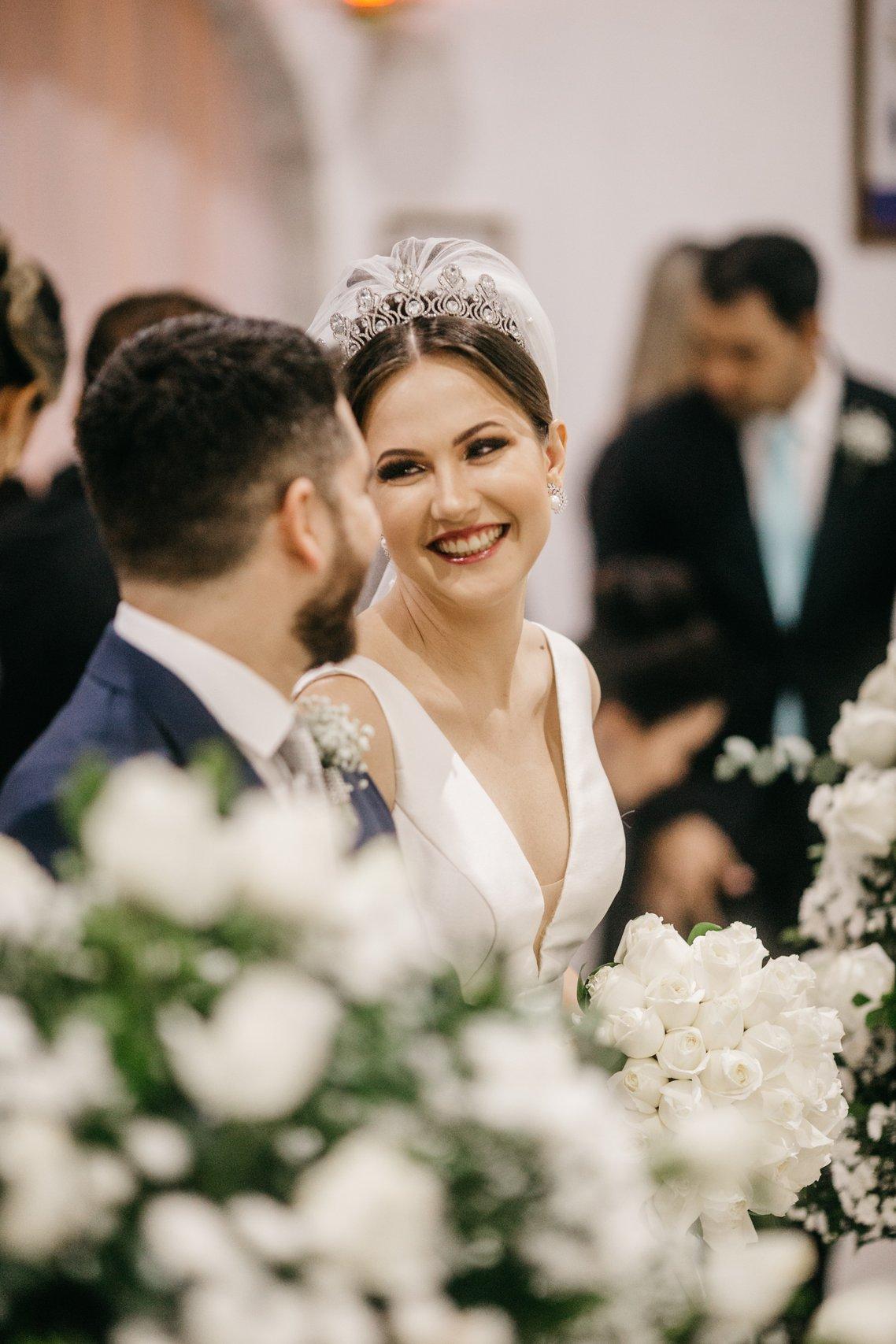 3. Half of Couples Postponing Will Have a Smaller Reception
Current guidelines have set the rules at 15 people maximum at a wedding, but even when that changes, we'll see nearly half of couples opting to cut down their guest list.
Our couples, on average, had between 80 and 129 guests attending prior to postponing. Now half of couples are cutting their guest list by 25% or more. More than a third of those couples said they'd be slashing their wedding guest list in half.
Again, reasons behind this were complex. For the most part, couples thought that fewer of their guests would be able to attend, mainly due to the rescheduled date (particularly if they now had a weekday wedding) and some vulnerable guests choosing to keep shielding, while other couples had decided to make the day more intimate.
4. 34% of Couples Plan to Make No Changes to Their Reception
Plenty of couples were not planning any changes to their rescheduled reception - they were sticking with the same vendors, date, location, guest list, budget and entertainment!
Only very minimal numbers were allowing COVID to have an impact on the vision of their day, although budget considerations were on some couples' minds. One in 10 couples said they'd be lowering their budget and a similar amount said they'd be cutting down the number of suppliers slightly. However, changing their venue or making parts of the wedding virtual weren't popular options for couples.
It's clear open communication with suppliers was a key influencer when couples made the difficult decision to stick with their original date, postpone, cancel or adjust their plans. Three quarters said they'd spoken to their suppliers about their rescheduling policy and had worked with them to come up with a "plan B" when it became clear their wedding couldn't go ahead as planned.

5. Micro Weddings and Sequel Wedding Are Rising in Popularity
Of the more than one in five couples who'll be getting married prior to their receptions, a micro wedding was the way to go. While heading off to the registry office was a keen theme (28% of those couples did this), the vast majority had a micro wedding celebration with 20 guests or fewer.
Many of these couples were adopting the new trend of a "sequel wedding": you get double the fun by having a small-scale wedding celebration on the day and a full-blown "sequel" reception later on. Nearly two in five couples said they had already planned a to host a celebration at the later date where they could invite plenty more guests.
Despite lots of couples significantly downsizing their wedding, most made sure they didn't miss out on their dream wedding team. 68% had their photographer snapping away for the legal ceremony; 52% kept their same hair and makeup artists; 48% trusted their florist to continue their good work; and 42% stuck with their officiant.
While virtual weddings were shown all over social media, the number streaming their exchange of vows to guests was actually pretty small. The experience of being with their loved ones in person to celebrate and exchange vows was still hugely important.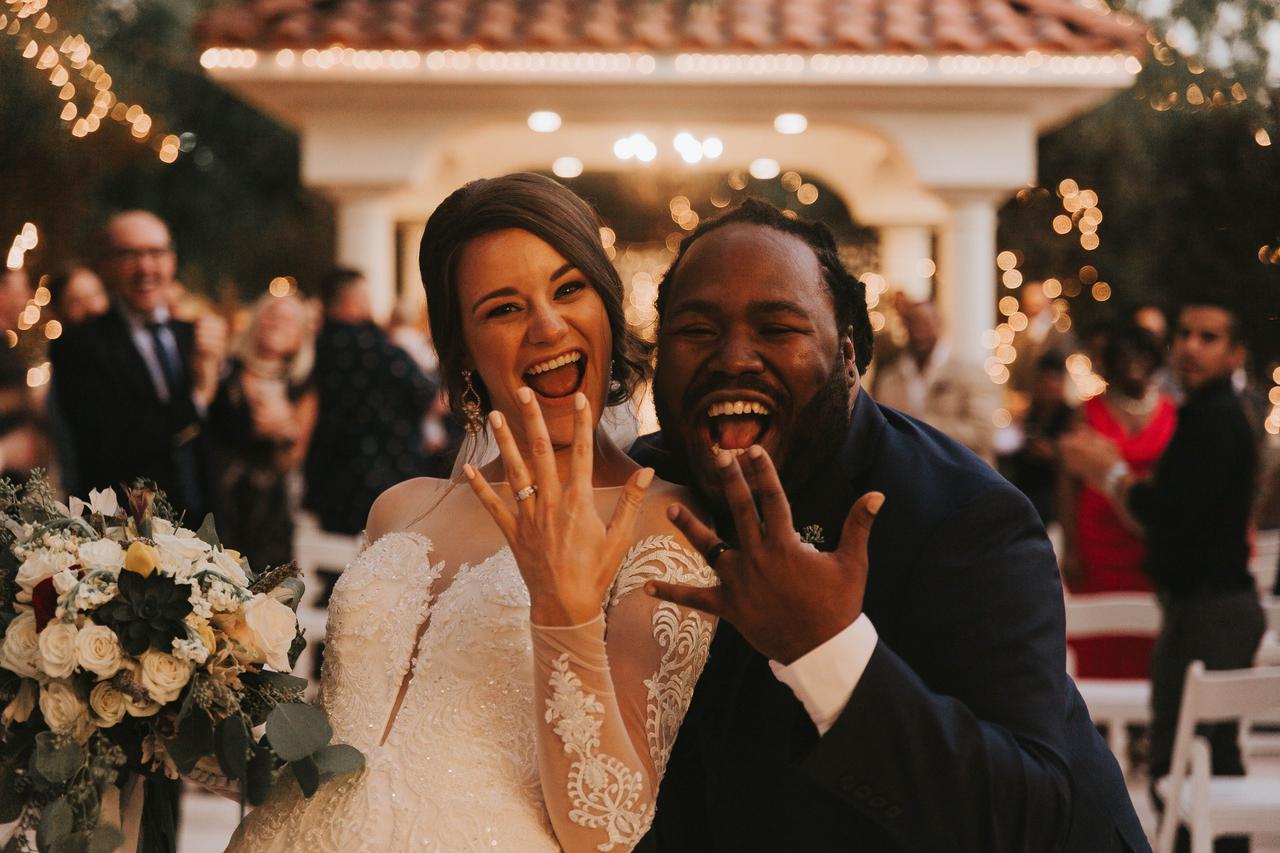 6. 2021 Wedding Couples Are Introducing Lots of Health and Safety Measures
The couples sticking with their original wedding date were, on the whole, taking steps to make their day as safe as possible.
1. Nearly half were introducing measures like hand sanitising stations and masks.
3. Two in five couples were mixing up their seating arrangements, either by moving to an outdoor ceremony, creating an alternative layout, or spacing out their guests.
4. FAQs about the reception and what to expect were provided to lots of guests, either via invites, email or their wedding website.
5. A third were adjusting the kind of entertainment they were having to make it more COVID-secure, e.g. replacing a photobooth with something less interactive.
6. 28% said they'd change up how their food was served, adapting from buffets to plated meals and no grazing stations for canapes
Other changes included adding in a live stream or video call component for those who couldn't be there. That said, a quarter were determined not to make any changes and stick to the vision they had before.
7. Budgets Won't Be Hugely Impacted
47% of couples said they'd be sticking with roughly the same budget as they'd planned before Coronavirus, with that money either being spent on improving the guest experience or used to host a wedding now and a sequel reception later. 17% of couples were actually increasing their budget by more than a tenth.
Fewer than one in five couples were cutting their budget, and a fair portion (13%) hadn't even begun thinking about what they planned to do with their budget.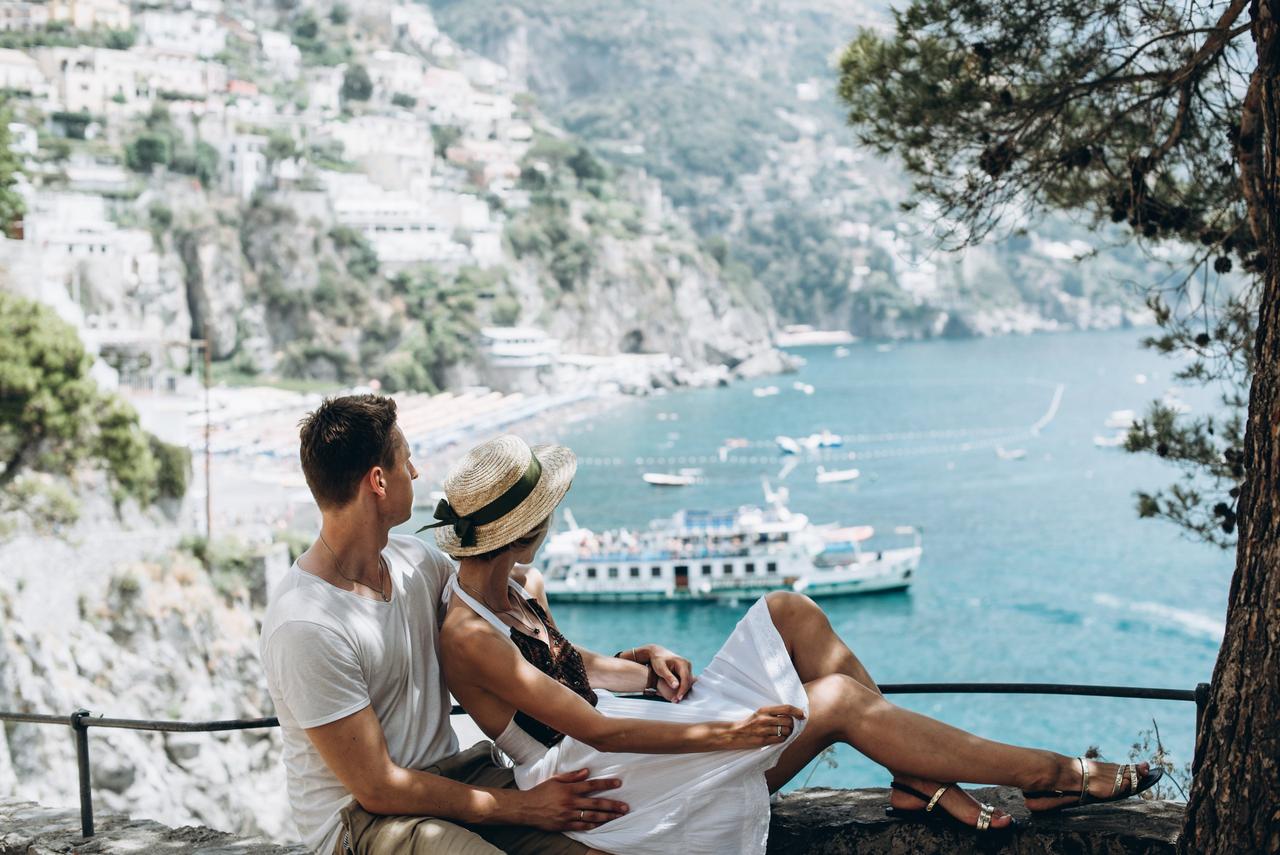 8. Honeymoon Travel Is Up in the Air
A whopping 78% of couples with weddings before the end of January 2021 said they would be postponing their planned honeymoons. There was no consensus yet on how far back they'd push their honeymoons, but with international travel subject to regular guidelines changes, it may be a while before they can jet off in style.
Sadly, nearly one in 10 couples had cancelled their honeymoons completely and were waiting to see what happened before attempting to rebook.
How Does the UK Compare to the Rest of the World?
Interestingly, there's some big differences between how couples in the UK are responding to COVID to the rest of the world. The foremost reason for this is the stricter rules the UK government have placed on weddings here than other countries have.
With weddings originally banned, then restarting with 30 people and now capped at 15, it's no surprise that couples in the UK are the most likely to postpone their big day. We're being more cautious than the rest of Western Europe, with couples in France and Italy most likely to stick with their original wedding date. This isn't because of any hesitancy in getting married - instead couples want to make sure their day is as safe for guests as possible and don't know how long restrictions will last.
Nearly a quarter of couples in the UK plan to marry prior to their postponed reception, which is half as many as in the USA. A huge 56% of couples in America are having a minimony and splitting their celebrations across two events. While a minimony is an appealing option for lots of couples in Britain, it's clear that having all our loved one join us for both the ceremony and reception on the same day is important.
What's really comforting for the wedding industry is that cancellation rates are lower in the UK than they are globally. Just 5% of couples are cancelling their wedding in the UK while it's 9% in the rest of the world. It's a very low number, showing that couples are staying strong in their determination to say 'I do' despite the circumstances. Those who are getting married are very concerned with making their day safe. Globally 83% of couples are implementing health and safety measures to their wedding day, with hand sanitiser and face masks being the most common.
Source: The Knot Worldwide COVID-19 Impact Study, fielded September 9-14 2020.