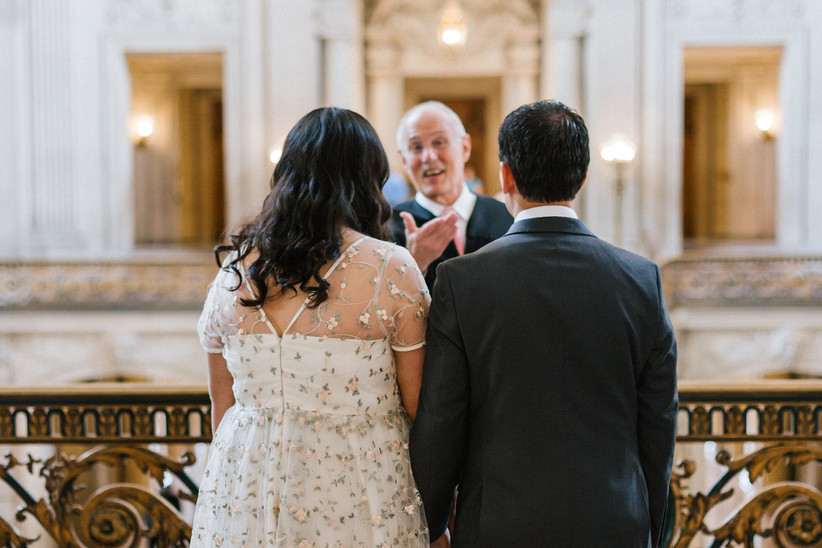 The biggest question for venues and suppliers at the moment is how couples are adapting their wedding plans in response to COVID-19. We surveyed more than 220 couples with weddings planned between July and December to understand the impact the Coronavirus pandemic is having.
The good news: 93% of couples are not planning to cancel their wedding. The vast majority were opting to reschedule or holding out hope they can keep their original dates, showing that, even in uncertain times, couples are determined to get married.
Here are our top findings:
1. 75% of Couples Are Rescheduling Their Wedding
Three-quarters of couples with weddings scheduled before the end of December are choosing to postpone to another time. The overwhelming majority were sticking with their venue and supplier team where they could.
Nearly one in five couples (18%) said they weren't planning to change their date currently. Instead, those with dates later in the year are keeping a close eye on Government guidelines in the hope they may be able to host their day as planned. With 30 people now able to be present for the ceremony and reception, it's a small step that has lots of couples keeping their fingers crossed the rules will be relaxed even further as the year continues.
2. Among Those Postponing, 80% Have Pushed Back to 2021
Four out of five couples are shifting their postponed wedding to 2021.
The reasons for rescheduling to 2021 were varied. The most common reason was that couples were concerned how long the COVID-19 crisis was going to last (73% of those surveyed were worried about this) and had chosen 2021 as a safe bet. A big proportion were also concerned about their guests' feelings: 41% said they were rescheduling to 2021 because they thought their guests would be worried if they held any earlier date.
Other reasons mentioned were wanting to host their wedding in a specific month, and wedding planning being too stressful to think about at this point in time. Just 13% were forced to reschedule because their venue didn't have any dates left that worked for them, and a tiny 5% say financial considerations came into it.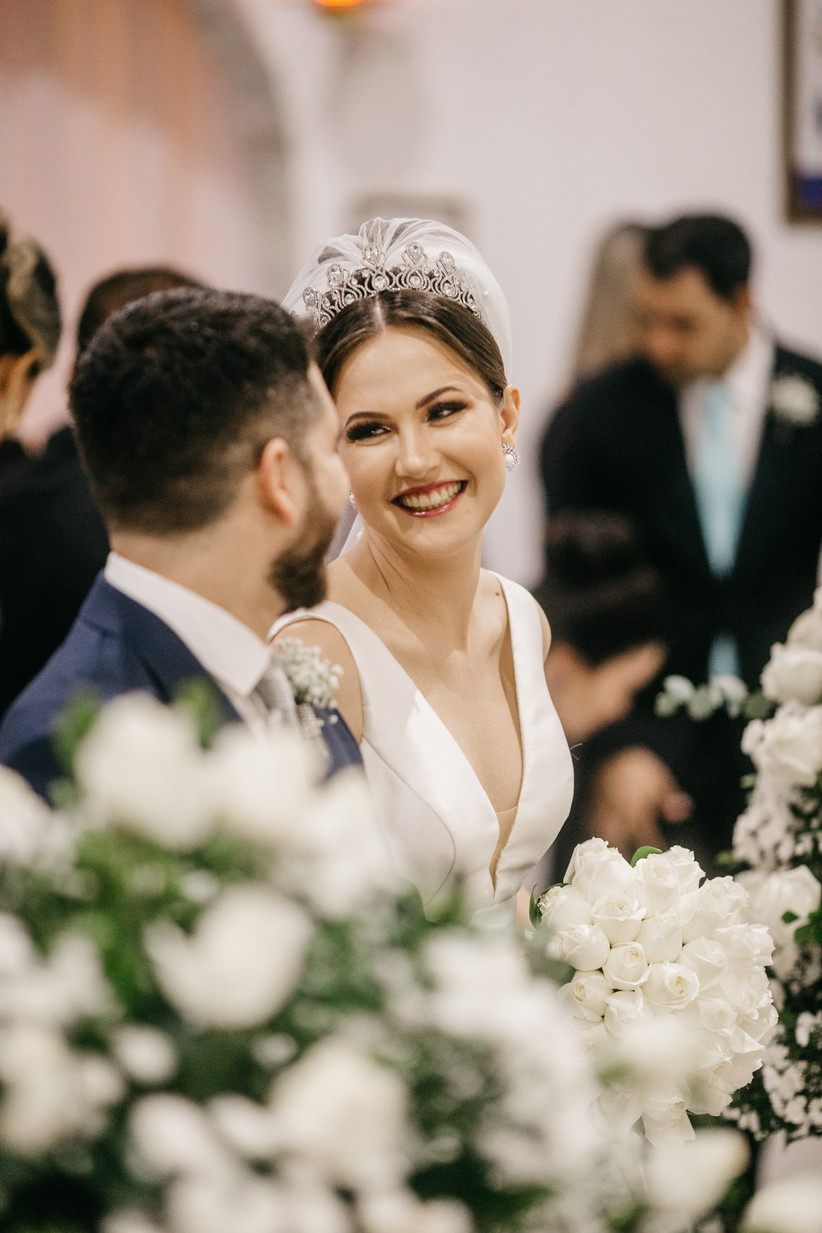 3. More Than Half of Couples Postponing Will Have a Smaller Reception
Current guidelines have set the rules at 30 people maximum at a wedding, but even when that changes, we'll see more than half of couples opting to cut down their guest list.
Our couples, on average, had between 80 and 129 guests attending prior to postponing. Now 53% of couples said they'd have a quarter or more fewer guests than they'd originally planned. Over half of those couples said they'd be slashing their wedding guest list in half.
Again, reasons behind this were complex. For the most part, fewer of their guests than planned will be able to attend, mainly due to the rescheduled date (particularly if they now had a weekday wedding) and some vulnerable guests choosing to keep shielding, while other couples had decided to make the day more intimate.
4. 47% of Couples Plan to Make No Changes to Their Reception
Those not making their day smaller said they were making little to no changes to their reception plans at all. They would be sticking with the same vendors, date, location, guest list, budget and entertainment!
Of those changing their plans, one in five couples said they now planned to get legally married prior to the reception, and an equal amount said they had to move their wedding to a different day of the week.
Only very minimal numbers were allowing COVID to have an impact on how the day would run - just 7% were changing their reception venue, and even fewer were lowering their budget, hiring fewer vendors than originally planned, or including a virtual element, like a live stream of their vows or first dance. This is great news for couples and their suppliers who still want to go ahead with the vision they'd always planned.

5. Micro Weddings Are Rising in Popularity
Of the one in five couples who'll be getting married prior to their receptions, a micro wedding was the way to go. While heading off to the registry office was a keen theme (38% of those couples did this), the majority had a micro wedding celebration with 20 guests or fewer.
Those couples have the double the fun as not only do they get a small-scale wedding celebration on the day, but they'll get a full-blown reception later on. Most made sure they didn't miss out on their dream wedding team just because the wedding was smaller either. 61% had their photographer snapping away for the legal ceremony; 45% kept their same hair and makeup artists; and 42% stuck with their officiant.
While virtual weddings were shown all over social media, the number streaming their exchange of vows to guests was actually pretty small. The experience of being with their loved ones in person to celebrate and exchange vows was still hugely important.
6. Venues and Suppliers Were Key in Couples' Decisions Not to Postpone
With positive steps forward out of lockdown, 18% of couples have chosen to stick with their wedding date if it's due to take place before the end December this year. It's clear that open communication with suppliers about contingency plans has been a key part of this, as most respondents said they'd had a conversation about suppliers' policy for rescheduling.
Nearly three-quarters of couples have a "plan B" with their suppliers of a back-up reception date in case they need to postpone further.
A whopping 93% have had discussions of a "plan B" with their partner, but that does mean there's a few couples out there who are shying away from even mentioning the idea of postponing.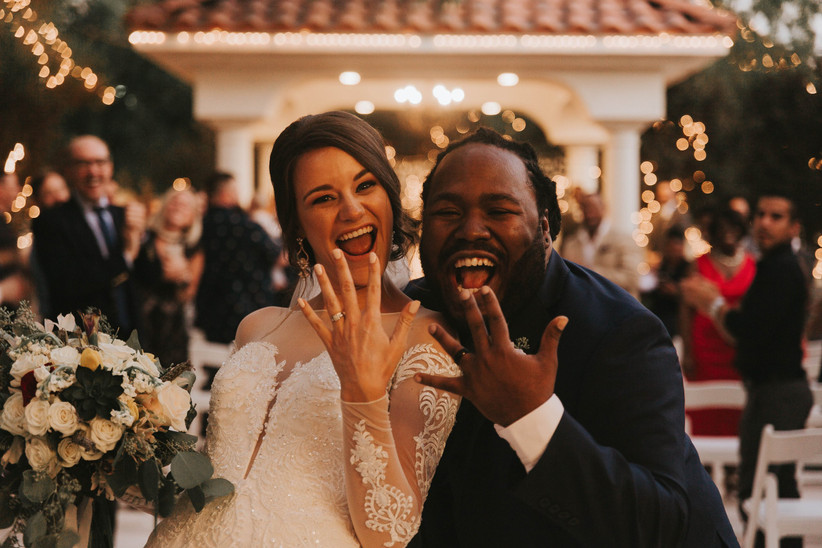 7. 2020 Wedding Couples Are Introducing Lots of Health and Safety Measures
The couples sticking with their original wedding date were, on the whole, taking steps to make their day as safe as possible.
1. 60% were reducing the size of their guest list
2. Nearly half were introducing measures like hand sanitising stations and masks
3. More than two in five couples were mixing up their seating arrangements, either by moving to an outdoor ceremony, creating an alternative layout, or spacing out their guests
4. FAQs about the reception and what to expect were provided to lots of guests, either via invites, email or their wedding website
5. 22% said they'd change up how their food was served, adapting from buffets to plated meals and no grazing stations for canapes
Other changes some couples were making included adding in a live stream or video call component for those who couldn't be there; adapting entertainment like a DJ or photobooth; and changing the format of the day to have a few smaller events instead of one large one.
That said, 25% of those marrying before December said they weren't considering making any changes. Perhaps they just want to see what will happen next.
8. Cancelled Wedding Couples Are Still in Limbo
A very small number (8%) have cancelled their wedding. While plenty are considering a micro wedding or zipping down to the registry office, the majority of these couples are unsure about what their next move will be. 41% said they didn't know yet what their plan would be to get legally married.
Source: The Knot Worldwide COVID-19 Impact Study, fielded July 9-134 2020. A total of 226 Hitched users with upcoming weddings between July and December 2020 were surveyed.