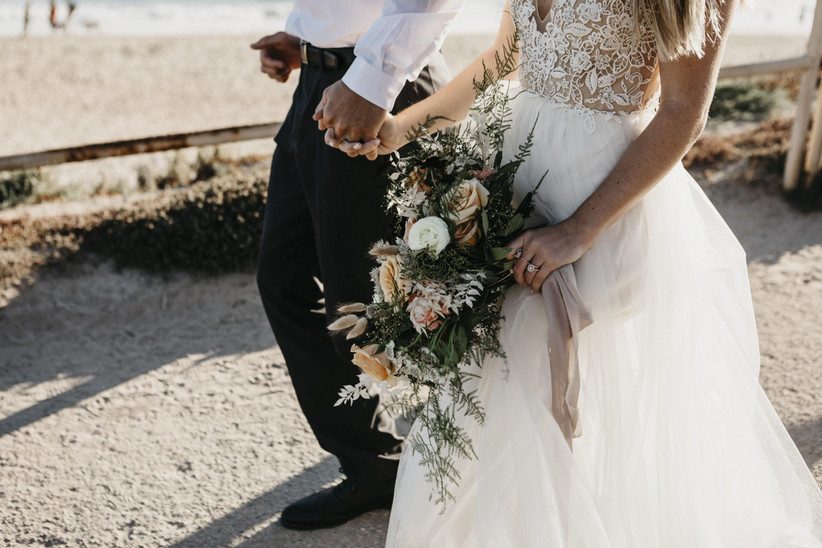 Weddings could restart with no or few restrictions in England from 21st June 2021 at the earliest, according to the proposed roadmap out of lockdown. This comes after weddings were banned in the country for weeks except under "exceptional circumstances" during the Coronavirus pandemic.
Restrictions have been easing since 29th March, although England remains in a third national lockdown. However, according to the roadmap for easing Covid restrictions set out by Prime Minister Boris Johnson in February, there could be a return for 'normal' weddings in the summer.
There was also limited good news in the roadmap for couples planning spring weddings: wedding ceremonies restarted with 6 people from 29th March and wedding receptions restarted with 15 people from 12th April; this number is due to increase to 30 people from 17th May. All changes are subject to various rules, which we outline below.
Boris Johnson made clear that the easing of lockdown restrictions will be driven by 'data' rather than 'dates', which means this timeline will be subject to regular review - and could be pushed back.
The devolved administrations of Scotland, Wales and Northern Ireland have set their own rules, as we'll explain.
Here's what we know so far and the very latest updates.
What Are the Current Rules for Weddings in England, Scotland, Wales and Northern Ireland?
England
The current gov.uk guidelines state that as of 29th March, indoor wedding ceremonies and civil partnership ceremonies can take place with up to 6 people (not including anyone working at the wedding). This replaces the previous rule, which was that wedding ceremonies could only take place in "exceptional circumstances".
England's roadmap out of lockdown has four steps:
In step one, wedding ceremonies can take place with up to 6 people from 29th March. Receptions are not permitted. However, the government website points out that small gatherings in line with social contact limits are allowed - that is, outdoors in a group of six or two households including support bubbles.
In step two, from 12th April ceremonies and reception are due to restart in the country with up to 15 people, subject to restrictions. Ceremonies will be allowed to take place in places of worship, public buildings and venues that are already allowed to open. Hotels will be allowed to host ceremonies but only in rooms licensed for that purpose, and purpose-built wedding venues will also be allowed to hold ceremonies. Visitor attractions may be allowed to hold ceremonies in licensed spaces that are not normally open to the public. Receptions will only be able to take place outdoors in the form of a sit-down meal, in venues that are allowed to open during this time - the UK Weddings Taskforce is asking the government whether that includes wedding venues, and we will update as soon as we have that information. Receptions will not be allowed to take place in public outdoor places, such as parks, or in people's private gardens.
In step three, from 17th May wedding ceremonies and receptions could be able to take place with up to 30 people indoors or outdoors, in a Covid-secure venue, or in private gardens.
In step four, no earlier than 21st June, the government hopes to lift all legal limits on social contact, meaning weddings as we know them should be able to go ahead once more.
However, it's worth noting that these dates are not set in stone. Before every step of the roadmap, the government will be reviewing the data - and that means the dates could be pushed back.
Scotland
On 20th April 2021 First Minister Nicola Sturgeon updated the route map out of lockdown for easing restrictions in Scotland. From 26th April all of Scotland is expected to move to a 'modified' Level 3.
This means that the number of people that can attend a wedding will be increased to 50 from 26th April. Wedding receptions were originally allowed to go ahead only without alcohol, but the rules have been amended and alcohol will be allowed.
All tourism accommodation will also open from that date, and travel restrictions are due to be lifted.
Mainland Scotland and some islands are currently in Level 4. This means that wedding ceremonies can take place with a maximum of 5 people in attendance. You are not allowed a reception.
The Scottish guidelines state: "Wedding ceremonies and civil partnership registrations can take place with a maximum capacity of 5 people (including the couple, the witnesses and the person conducting the ceremony, 6 if an interpreter is required), provided the venue's capacity allows for 2 metre physical distancing.
"Wedding or civil partnership receptions and post funeral gatherings such as wakes and cannot take place."
A safe two metre distance must be maintained at all times during the wedding ceremony.
Northern Ireland
The country's roadmap out of lockdown is due to take place in five stages. Progress will be reviewed on a monthly basis to decide whether the county can move into the next step.
In step one, the current stage, wedding ceremonies are allowed to take place with the number of guests determined by the venue's risk assessment, but receptions are not permitted.
The rules will next be reviewed on 13th May.
The Northern Irish guidelines state: "The number permitted to attend weddings and civil partnerships is to be informed by a risk assessment for the venue.
Face coverings must be worn by all unless exempt, other than those in the marriage party.
Receptions or post ceremony gatherings are not permitted."
There is an 'indicative date' of 24th May for wedding receptions to be allowed, subject to review.
Small wedding receptions are due to be allowed in step three, and non-essential retail will reopen, including bridal shops. In step four, some live music will be allowed at weddings. Step five will see most limits removed.
Wales
All of Wales is under alert level 4. First Minister Mark Drakeford announced the country's 21-day review of Coronavirus restrictions on Friday 19th February, after Wales became the first country in the UK to vaccinate the top four priority groups.
Wedding ceremonies are currently allowed in places of worship and register offices, and in licensed wedding venues, such as hotels. The number of people that can attend is determined by the capacity of the venue when all physical distancing measures have been taken into account.
Wedding receptions are not currently allowed. First Minister Mark Drakeford announced on 1st April that, provided infection rates stay low, outdoor wedding receptions for up to 30 people will be permitted from 26th April 2021.
The Welsh guidelines state: "Places of worship and Register Offices are able to remain open for wedding and civil partnership ceremonies. This is subject to the need to take all reasonable measures to minimise the risk of spreading the virus on the premises.
"Other 'approved premises' such as hotels, are required to close alongside other businesses in the hospitality sector.
"Wedding or civil partnership 'receptions' are not permitted, and in practice many venues are required to close while alert level 4 restrictions are in place."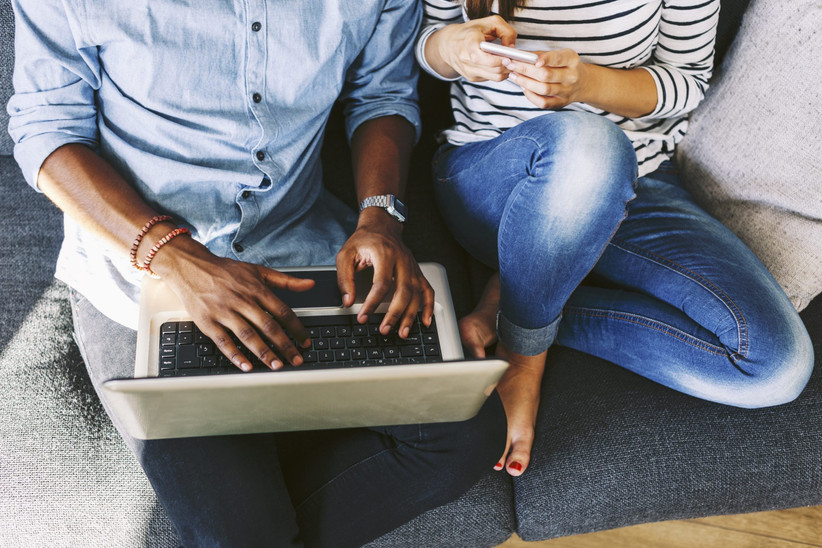 Will My Spring 2021 Wedding Happen?
This is a fast-changing situation and actual dates will depend on infection rates and new variants of the virus.
England