Covid-19 Wedding Ideas: How to Ensure Guests Have the Best Time on Your Wedding Day
Whilst the new Omicron variant seems to be dominating the news, we explore how you can stay safe at your wedding and minimise the risk of Covid
We have included third party products to help you navigate and enjoy life's biggest moments. Purchases made through links on this page may earn us a commission.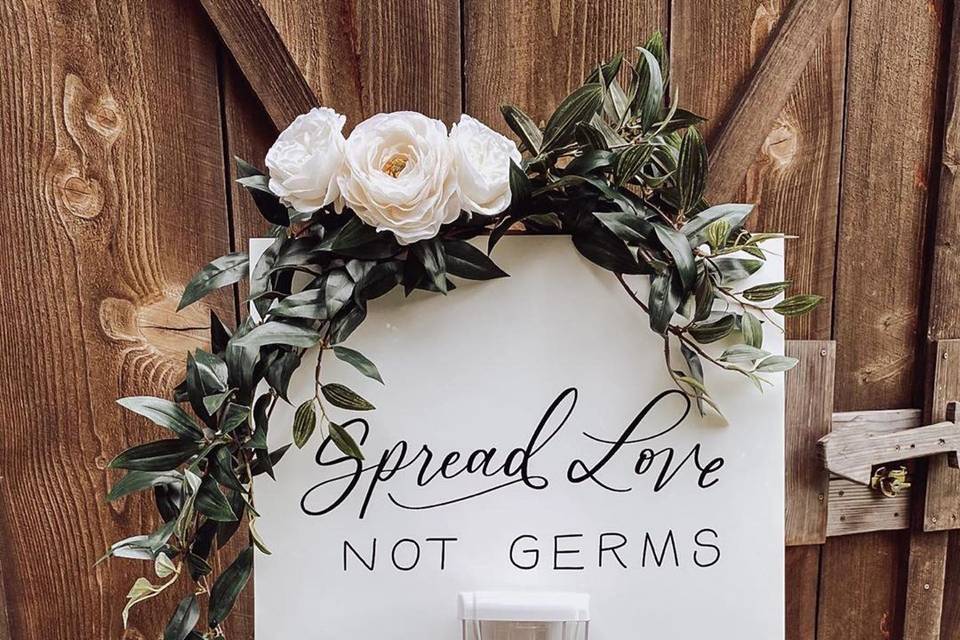 Coronavirus has made a huge impact on weddings, from limiting guest numbers to preventing receptions and banning live music. As the UK gets to grips with the Omicron variant and what it might mean, the question on the lips of bride and grooms, guests and the wedding industry is what can they do to make the best of the situation we're in.
How can we maintain social distancing while creating atmosphere? What food, drink and entertainment ideas are the safest options? Can we adapt our venue to make it feel more intimate? How can we keep guests safe, but make masks and hand sanitiser look chic?
There are loads of ways you can start planning and adapting your big day to stay safe and protect vulnerable loved ones. It might not be quite the day you had planned, but that doesn't mean that a little imagination and creativity can't get you the Insta-worthy wedding you dreamed of. And while your wedding might look a little different, the love, joy and festivity of the occasion won't; it will still be one of the best and most memorable days of your life.
One big plus side is that if you have a smaller guest list, you'll have more budget to play with, which means you can go big on the guest experience and splash out on your priority items like amazing food, a free bar, live entertainment or floral displays.
Here we have 21 Covid wedding ideas to make sure your day is as safe as it can be while throwing a fantastic celebration. From hand sanitising stations and virtual planning appointments to sequel and shift weddings, here's how to ensure your guests have the best time at your wedding during an uncertain time.
1. Add Stylish Hand Sanitising Stations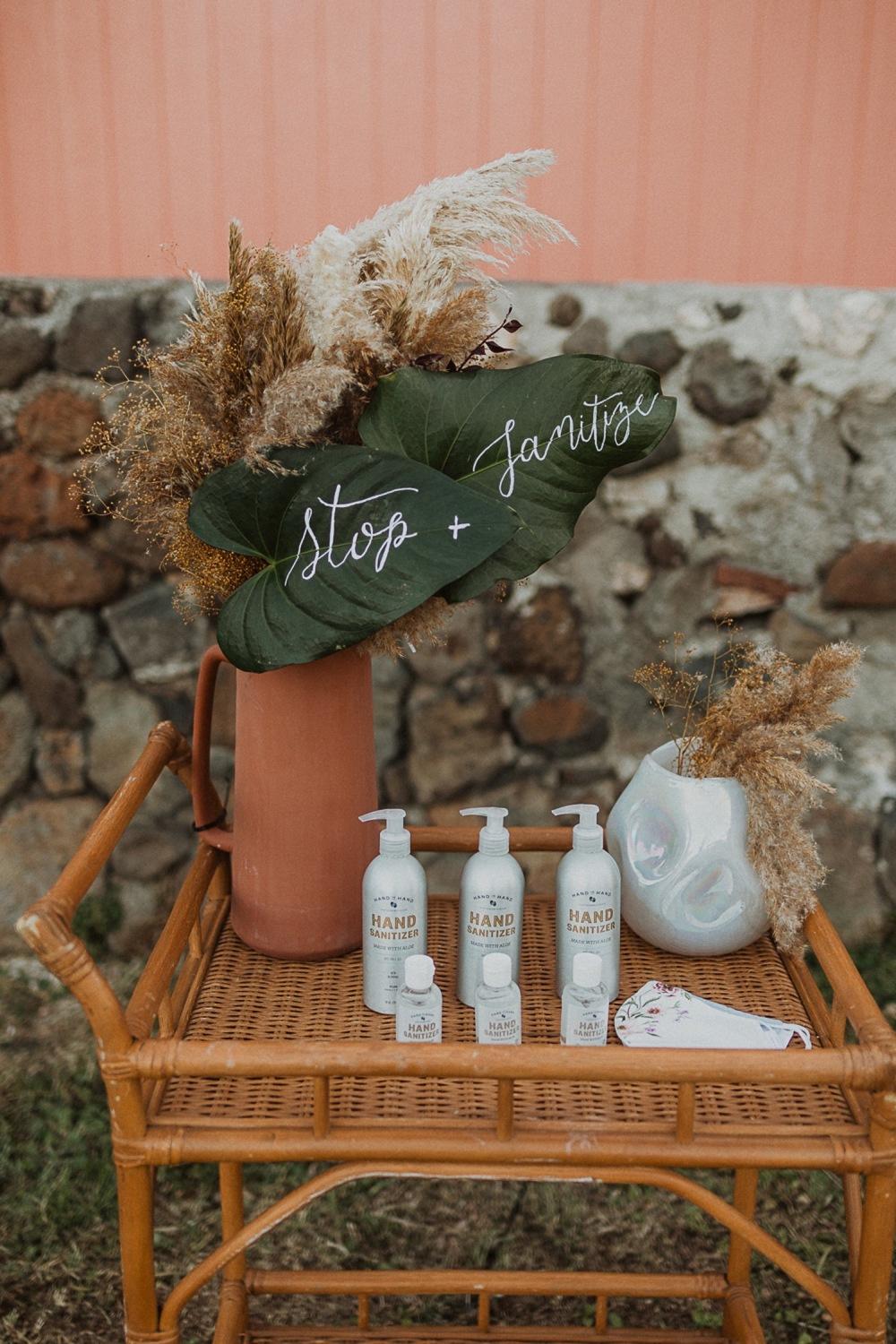 There are loads of ways to make your guests feel safe and keep them healthy without sacrificing the look of your day. Your guests will be opening doors, picking up glasses, touching chairs and shaking hands so the best way to contain any spread of germs is to have lots of hand sanitiser and wipes available. Here's some creative ways to display them:
You aren't going to get away from the fact that the sanitising pumps themselves might not fit in exactly with your theme, but you can arrange them so they work. We adore the cute rustic 'Spread love not germs' sign which you can DIY or have made by your sign designer. You can also set up your sanitising station on a vintage dresser with lots of bottle on top and flowers tumbling out of lower drawers for a boho or festival theme. Try leaning into cool chrome and geometric shapes if your theme is elegant and modern
Include personalised bottles of sanitiser in welcome bags that can be left in guests' hotel rooms or sent to their home ahead of the ceremony
Have serving staff pass round little bottles of hand sanitiser on trays or walk around with a large bottle that they can pump out so guests don't have to touch it
Put packets of sanitising wipes in pretty tissue boxes
2. Adopt Alternative Ceremony Seating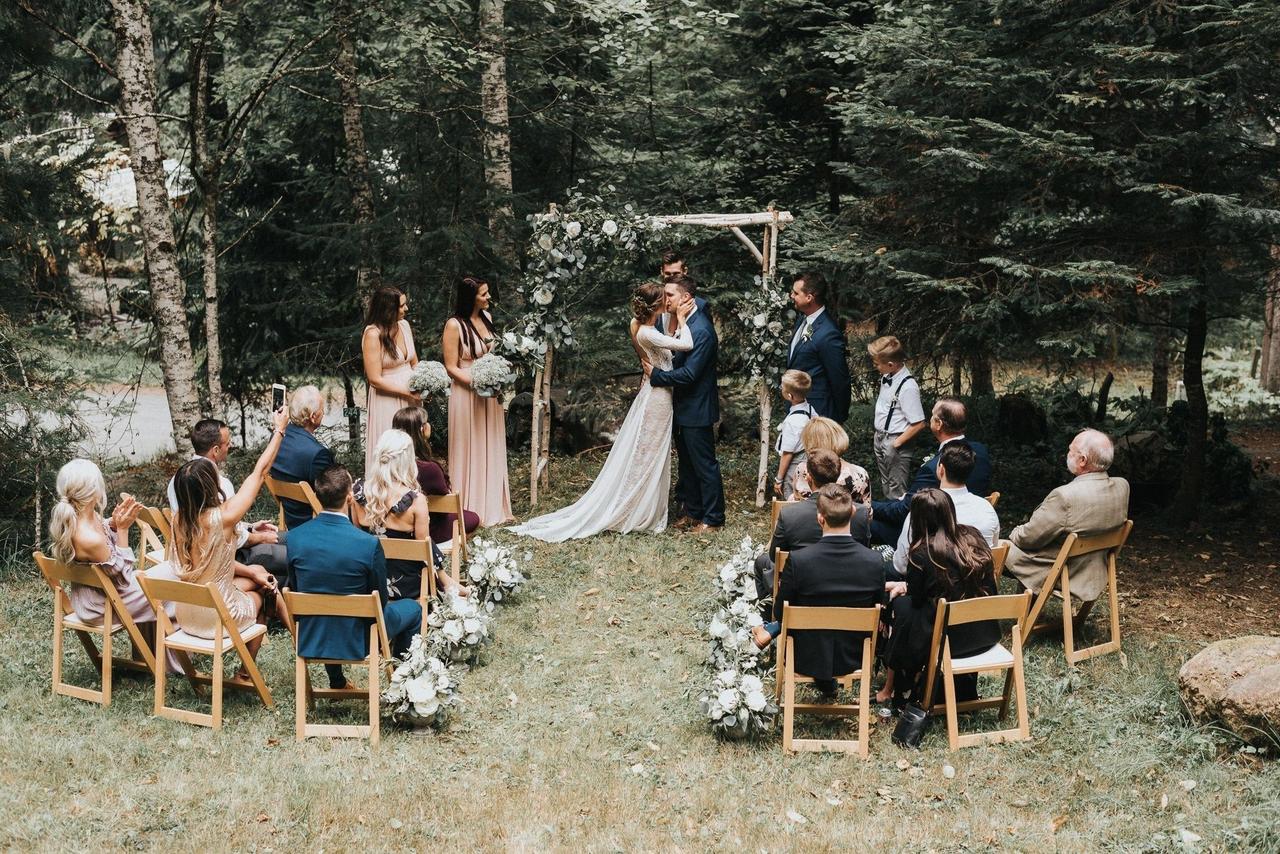 Ceremonies have changed to keep guests at a distance. Circular or semi-circular seating is becoming more popular, with spaced out rows of guests around the edge and the couple in the centre. Small bench seating that holds two to three members of the same household can be placed 'in the round' with the couple at the centre to allow everyone to get the best views.
Guests can even be assigned ceremony seating in the same way as a reception. This way you can keep family units and 'social bubbles' together and avoid seating elderly grandparents or at-risk loved ones near someone you know may be more exposed in a key worker role.
Don't be surprised to start seeing short ceremonies with guest standing for the whole time too!
READ MORE: 35 Stylish Small Wedding Ideas for an Intimate Day
3. Provide Custom Masks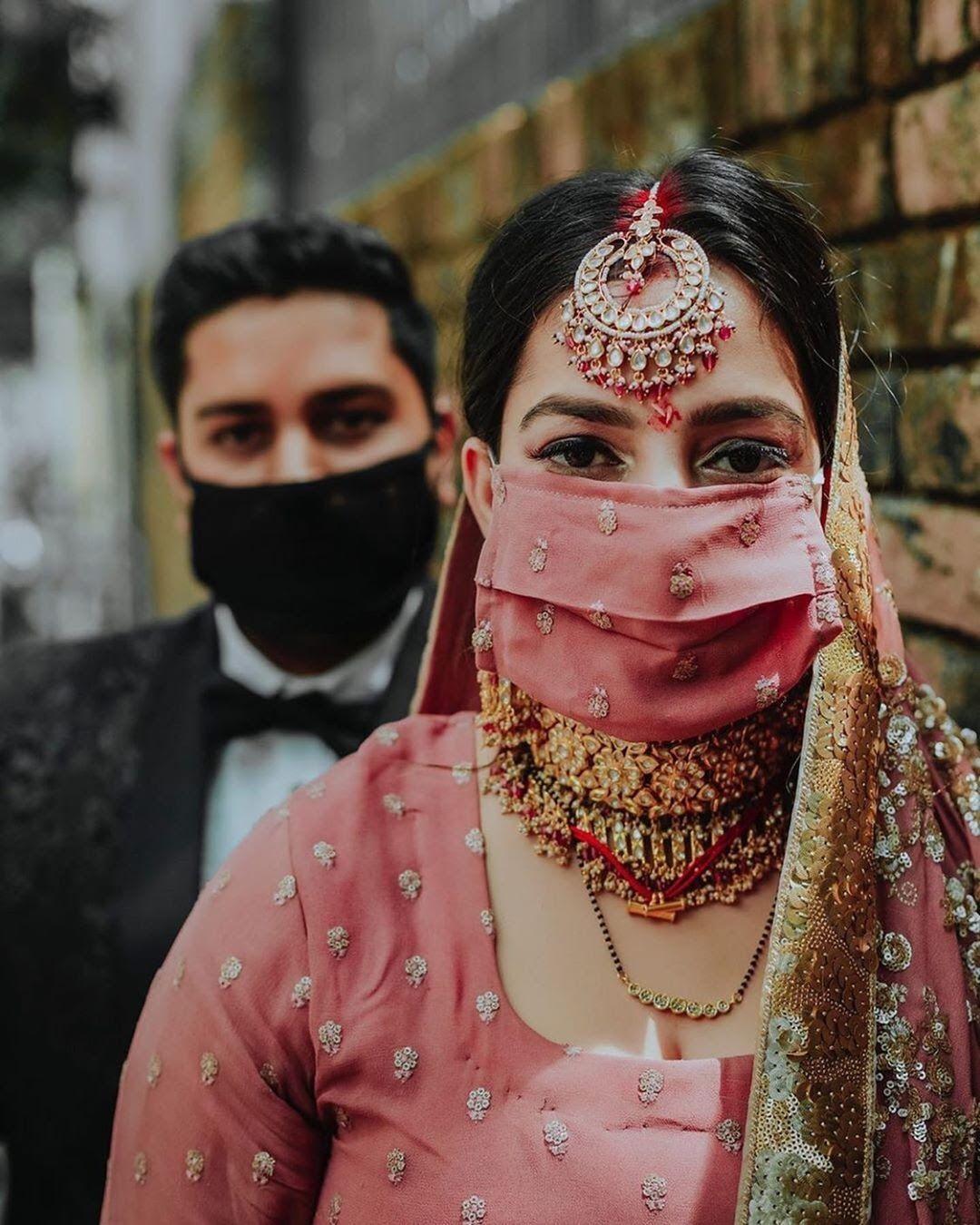 Give out custom wedding face masks to your guests; it's so much better for the environment than disposable ones and can be a keepsake that your guests can take home to wear again.
We love personalised ones with your names and wedding date on but you could also get simpler fabric masks made in a colour or design that matches your wedding theme. Cute ways of distributing them include leaving them in an organza bag on each seat in the ceremony room or have ushers handing them out as guests arrive.
4. Encourage an Unplugged Wedding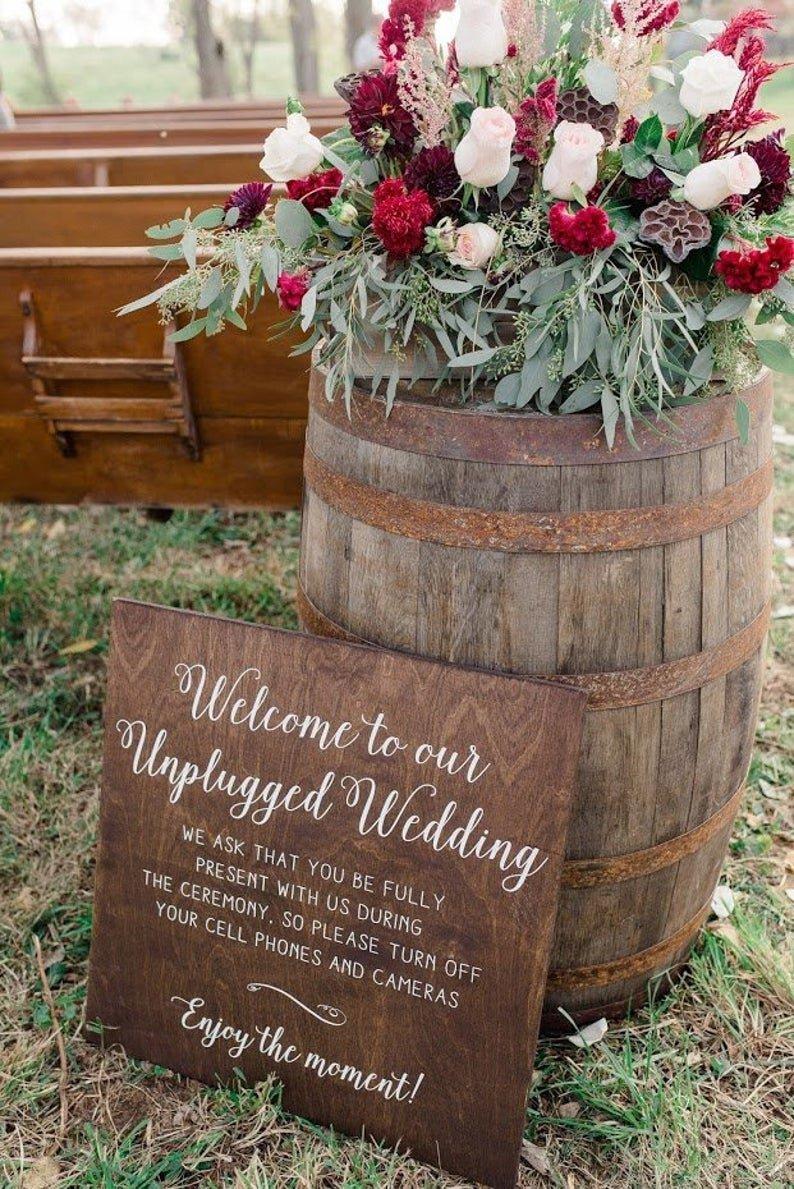 You might want to have an unplugged wedding where guests don't take photos on their phones. The reason is that handing your phone to someone to look at a picture or take a photo can spread bacteria. If you have a professional photographer taking lovely group and candid shots, it might be nice to ask guests to refrain from using their mobiles or at least not touch anyone else's.
If all else fails, have alcohol-based wipes for people to use on their screen and cases.
READ MORE: 29 Stylish Wedding Face Masks for Couples and Guests
5. Explore Different Types of Wedding
Minimony
A minimony is a mini-ceremony with a small group of loved ones, in person or virtually. This isn't just a way of honouring your original date; your minimony is your wedding ceremony, whether that's a legal ceremony with an officiant or a commitment ceremony with a celebrant. Wear your wedding outfits, order a mini version of your wedding cake and bouquet, have your first dance, and hire your photographer to take photos. Your minimony will be followed by a wedding at a later date, where you can either have a reception with all your loved ones or have a blessing ceremony too.
Micro Wedding
A micro wedding has fewer than 20 guests, and right from the beginning, that's the number that the couple were always planning to invite. It isn't about whittling down a guest list; it's for those who love the idea of a really intimate wedding in the UK or abroad. You'll use your budget to splurge on your guests, with incredible food, entertainment and a unique venue. Traditionally, with a micro wedding, there's no future, larger reception planned.
Sequel Wedding
Sequel weddings typically refer to weddings where there are multiple ceremonies for cultural or religious reasons, but from 2020, we'll see it adopt a different meaning. A sequel wedding is the large celebration that takes place after your minimony. You'll honour and solidify your small original ceremony with a wedding at a later date that finally brings your vision to life and lets you celebrate with all your intended guests.
Shift Wedding
Don't want to cut down your guest list? There's a way around that: the shift wedding. You'll throw your original wedding day at your venue with your supplier team, but guests will come in shifts to keep the overall numbers down at any one time. Between these shifts, the venue will be sanitised and it makes it easier for you to maintain social distancing. It means that if you have any relatives who have been self-isolating, they could come for the first shift (for example, for the ceremony) when it will likely be a smaller group of family and friends, most of whom will be in their social bubble.
It might seem an odd concept, but bear in mind that you often don't get to spend much time with all your guests at a large wedding, so this way, you get to have the festivities you planned and more quality time with those you invite.
Multiday Wedding
Multiday weddings include festivities over the course of three days, with a pre-wedding rehearsal dinner, the wedding day, and a next-day brunch or lunch. You can invite different groupings of guests to each separate events, meaning those groups don't overlap at all and you can keep the numbers for each event down while celebrating with your whole large guest list.
READ MORE: How to Cope If You're Feeling Heartbroken About Postponing Your Wedding
6. Livestream Your Wedding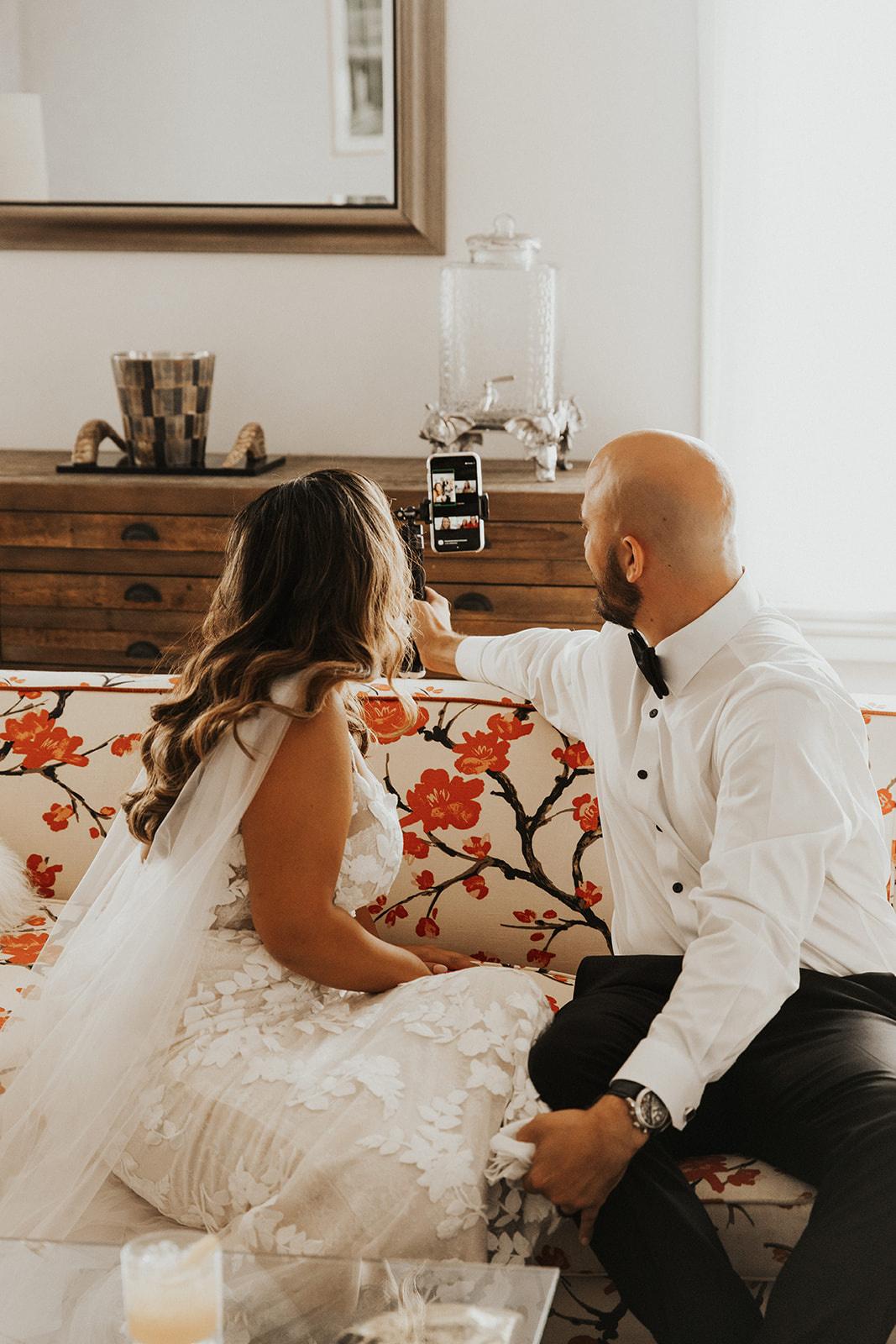 For loved ones who can't attend, we'll see more couples livestreaming their wedding ceremony. Elderly relatives or those at-risk may not want to be in a large group, so take a digital-first approach right from the start.
Allow them to watch your wedding live on a video platform, record a message for a digital guestbook, and share in your day by sending them a little bottle of champagne and a wedding favour and emailing the order of service ahead of time.
This is even more important if you're having an unplugged wedding. Your videographer can set up cameras to record the ceremony from several different angles and it'll be so much more memorable and special than your aunt on her iPhone.
7. Use Cute Signs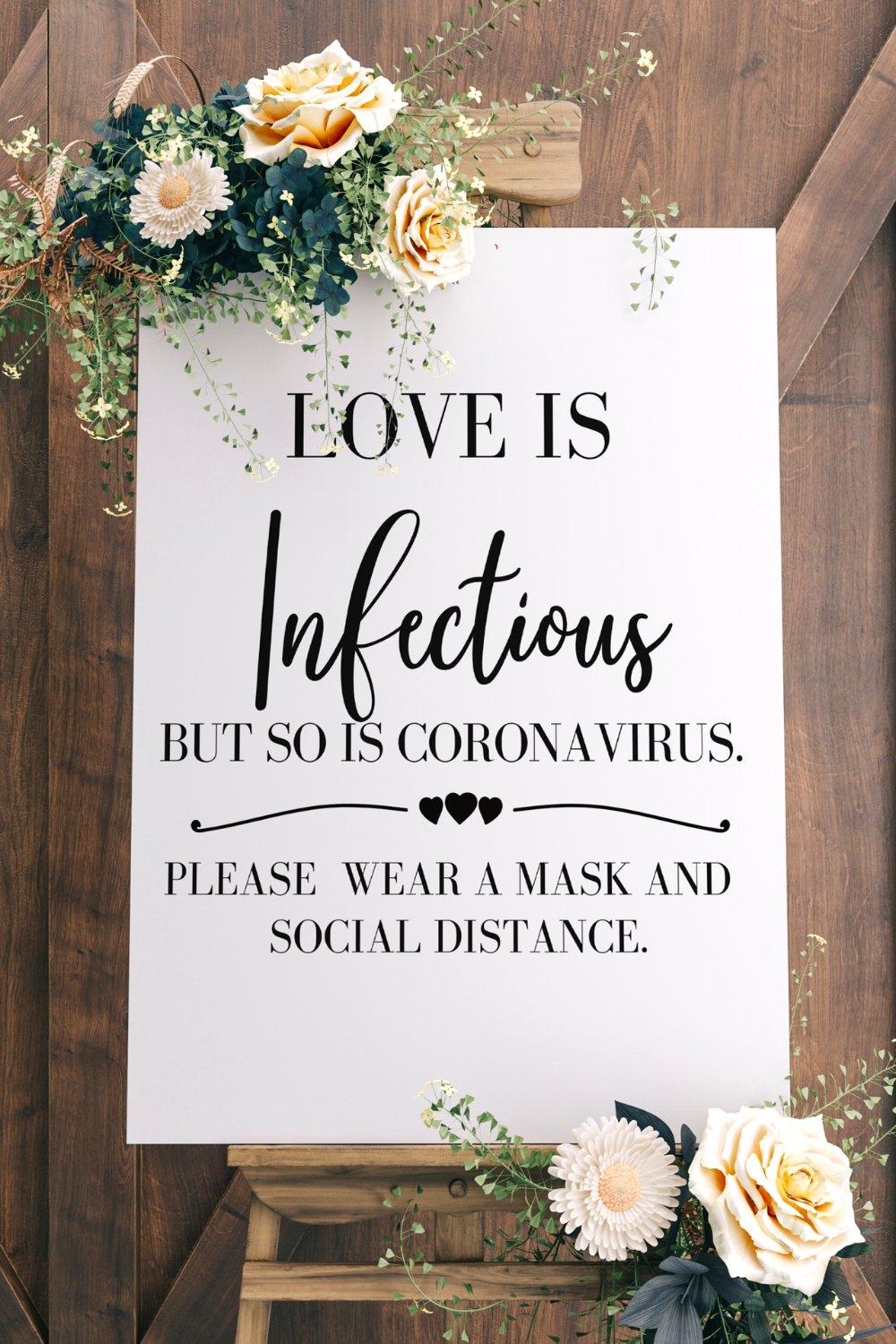 It's going to be tricky to keep your guests two metres from anyone outside their household or 'social bubble' at your wedding. Placing a clear and humorous sign at the entrance to your venue stating that you'd like everyone to maintain the two metre social distancing rule will make your intentions clear and keep the request light-hearted. At the end of the day, this is done out of love and respect for the safety of your guests, and they will understand that.
8. Make Guests Feel Comfortable Before the Day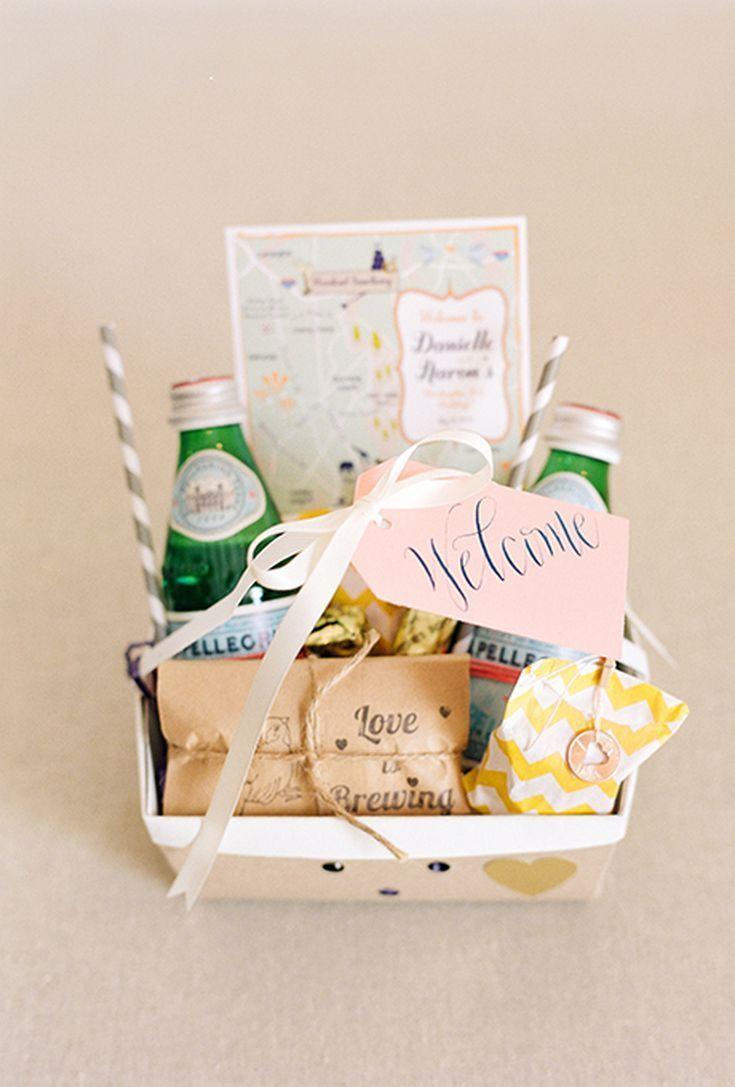 Guests might have a few nerves about group gatherings after a long time away from them. Calm nerves and get them excited about the day by sending out a welcome pack before the big day.
We love a small box or tote bag which contains a personalised bottle of sanitiser, a mask and some safety guidelines for the day among more common things like a mini bottle of Champagne, a sweet snack, a welcome note and an illustrated map of the area. It'll make the whole atmosphere of the day calmer when guests aren't worrying about what to expect.
9. Include Family Where You Can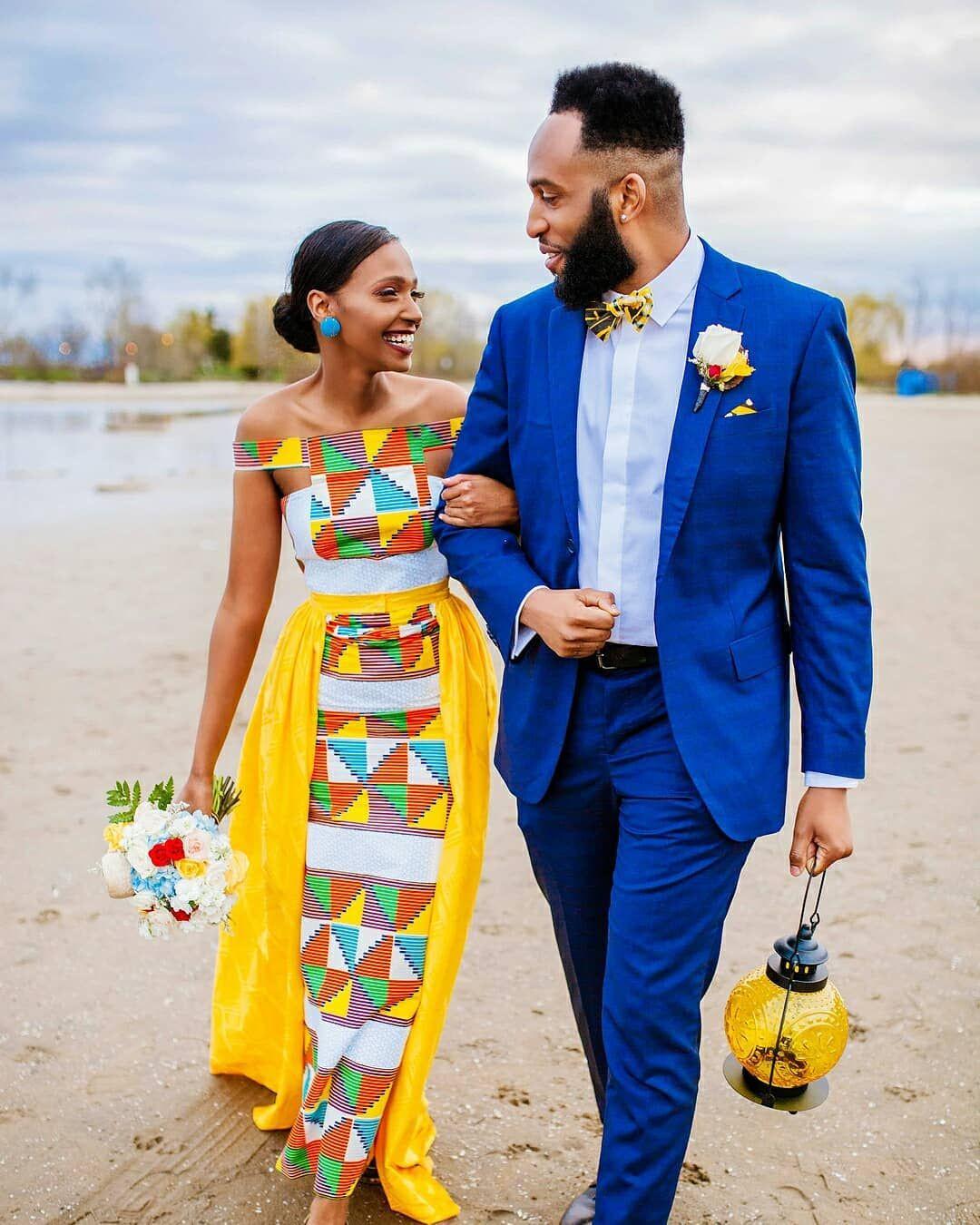 Your family and friends may not be able to be part of experiences such as going wedding dress shopping, therefore you'll want to include loved ones in some decisions around the day and parts of the ceremony so they feel involved.
You could design a bespoke dress or suit or your own wedding rings. Family and friends can give their advice and ideas and will love seeing how they turn out on the day! It adds that little bit more of your personality, especially when you haven't been able to have the vision of your day as planned. Parents will love to feel useful so how about asking your mum to help you choose bouquet flowers and your dad for his thoughts on the wedding breakfast.
You can still have readings and poems in your ceremony, so ask loved ones to pick their favourite and read it on your day.
READ MORE: 21 of the Biggest Wedding Trends of 2021
10. Send Secret Messages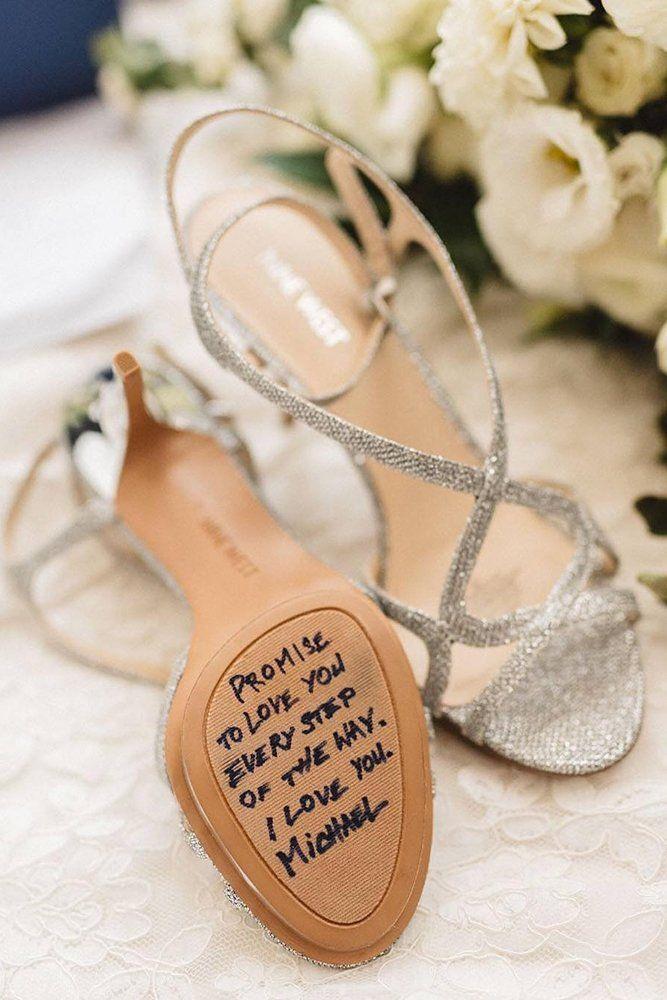 After your plans have changed time and time again, you'll be so excited that your wedding day is finally here. A great way to mark your long-awaited day with your partner is to send them a special message about how much the day means. You can either ask the wedding party to deliver a note to them on the morning of their wedding or - and we love this idea - borrow their shoes and write a secret message on the sole.
If you really want to include more meaningful message to your partner, you can have a veil made with your new wedding date embroidered on it or sew a tag into a tie or suit.
COVID Wedding Reception Ideas
11. Create a Relaxed Sit-Down Dining Experience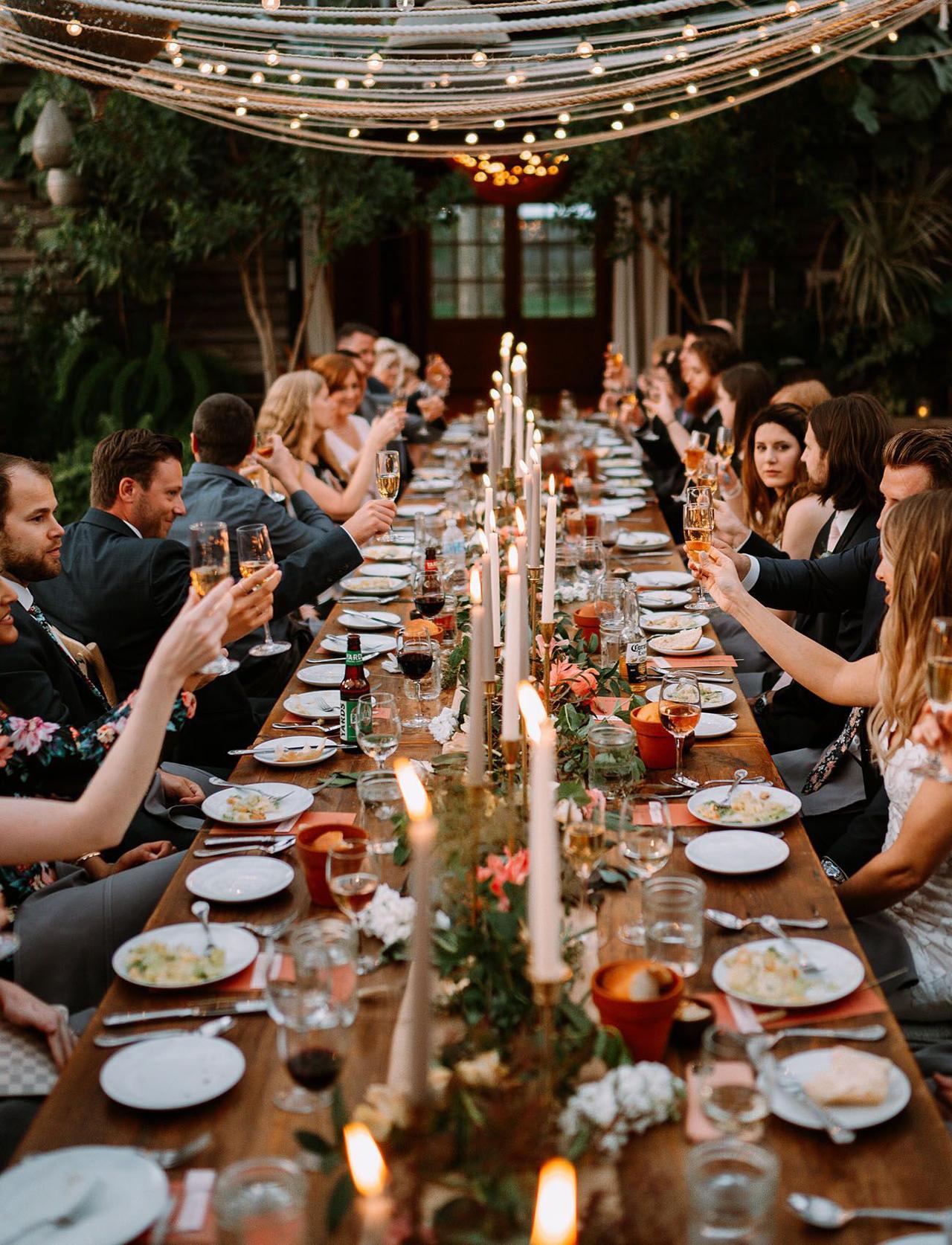 Buffets and family-style sharing platters have been popular for while, however, plated meals will be the standard way of serving at receptions going forward. It means guests aren't touching the same spoons or getting too close to the food. You still want to create that relaxed atmosphere that sharing food makes, but you'll need to do it in slightly different ways.
Instead of hors d'oeuvres, switch to individual bowl food which your catering staff can serve safely. You can put just about everything in a bowl, but how about noodles served with chopsticks for a fun festival vibe?
What about showcasing your favourite country's cuisine? For example, tacos look amazing served on plates but have that informal, eat-with-your-hands vibe and are bursting with flavour.
If you're choosing a pub wedding venue, choose pub classics like pie and mash and fish and chips (Kate Winslet did this at her wedding). It sets the tone for a relaxed, cosy wedding meal.
It might feel a bit '70s but dessert trollies are back in vogue. Instead of having a dessert table or cake display that your guests come up to, have one of the staff bring round a cool dessert trolley and let them serve off that so it's safer.
12. Hire Food Trucks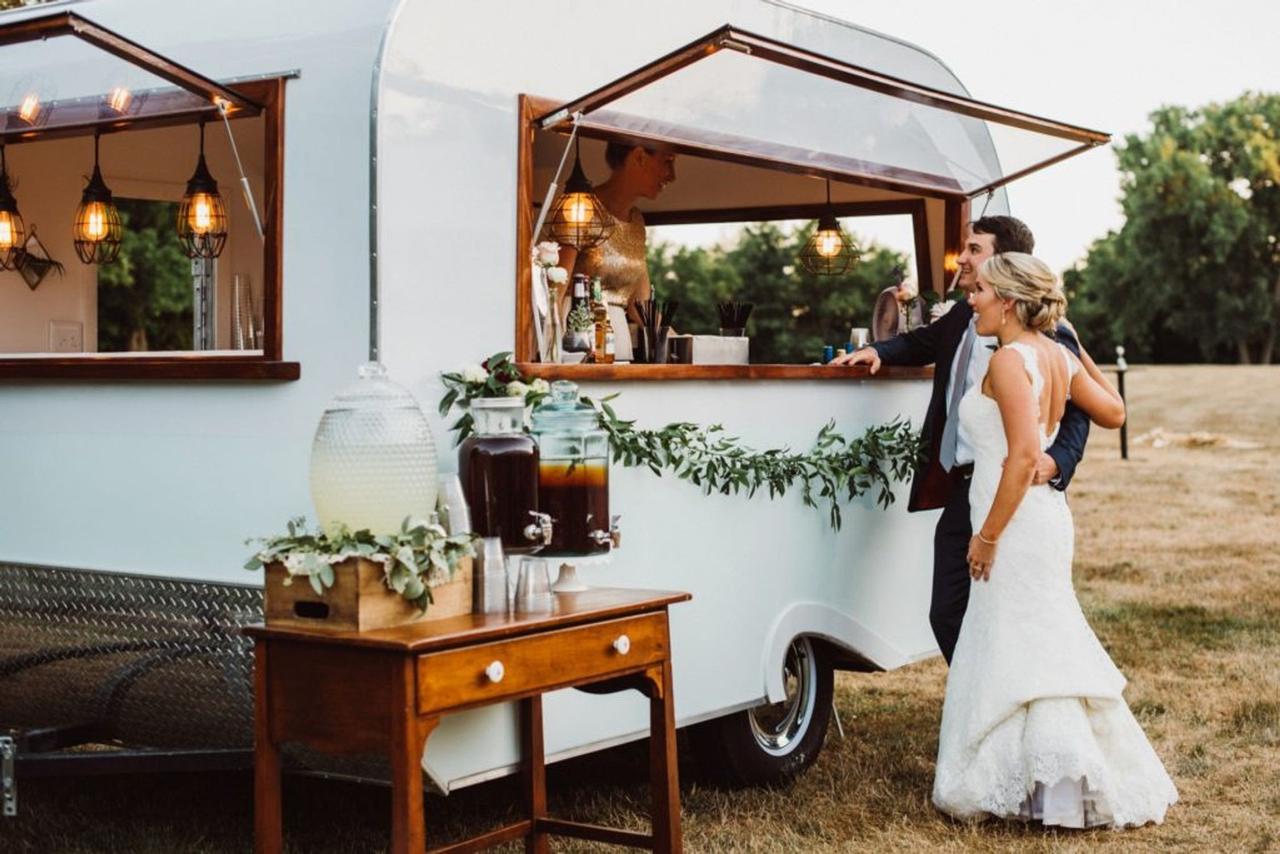 The present guidelines only allow a sit-down meal, but once these restrictions are relaxed, you can recreate the feeling of choice of a buffet by hiring food trucks. Pizza, noodles, paella, burritos, crepes, mac 'n' cheese, Thai curry, posh burgers, American BBQ: there's no limit to the vans you can hire.
Hiring a van can be cheaper than a sit-down meal so you can save money for the big reception when you have it. They're also safe for guests as they can queue in household groups and avoid communal serving implements.
13. Build an Intimate Atmosphere
Fallen in love with a big venue and not sure what to do now you're only 15 people? There's lots of creative ways to create an intimate atmosphere even in bigger venues.
We love what Bristol Harbour Hotel have done with their grand Sansovino hall. They've used drapes, fairylights and tumbling ivy to build an intimate 'pod' within a larger room, with a pathway of romantic lanterns guiding guests in. Guests are well separated to maintain social distancing, but the soft lighting and warm green and gold tones makes the room still feel cosy.
14. Find Unusual Forms of Entertainment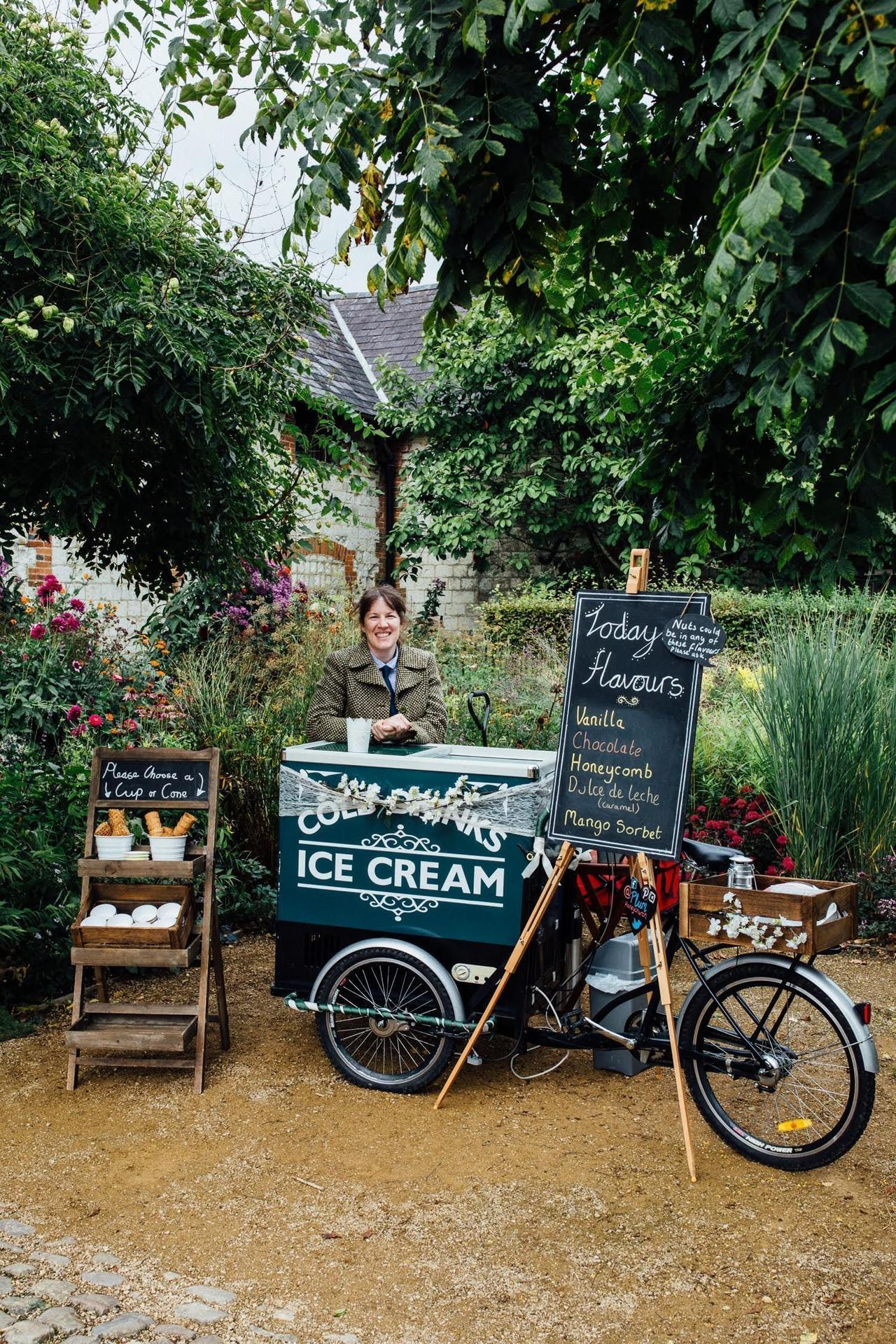 Any entertainment that's hands-on is out the door – we can't all be using the same giant Jenga set! But there's plenty of cool alternative ideas you can include once we're allowed more entertainment:
How about a tarot card reader? They sit across a table from guests and the guest only needs to point at, not touch, the cards
Hire an old-school ice cream van that guests can queue up for – just make sure the server is in PPE and the queue is distanced
Have a string trio or an acoustic musician playing background music for during the day, then get a live band in for the evening
Set up an outdoor photo booth – but ditch the props and ask guests to pull the silliest poses instead
Circus performers, such as stilt walkers, hula hoop dancers or fire eaters, often maintain a distance from guests anyway for safety so are ideal for creating an exciting, festival atmosphere
Throw a fireworks display at the end of the night
Contactless outdoor games that'll keep kids entertained include the limbo, hide and seek, hopscotch, Simon Says, and Freeze (where you have to do your craziest dance moves and freeze when someone shouts it)
As long as you sanitise the stick between hits, a piñata is serious fun, especially for kids
Serve churros and a chocolate fountain. Make sure guests pick up a little shot glass to catch the chocolate sauce in (no double-dipping here!) and it's ideal instead of a dessert bar where guests might touch things with their fingers
Table games, like ice breaker cards and speech bingo, always go down a treat
You want to avoid giving food wedding favours unless they're well packaged. How about a mini origami kit on each place setting that guest will want to take home, or a personalised mini bottle of gin?
For a tropical feel, how about hiring a steel band and have barmen mix up pina colada cocktails?
15. Replace Cash Bars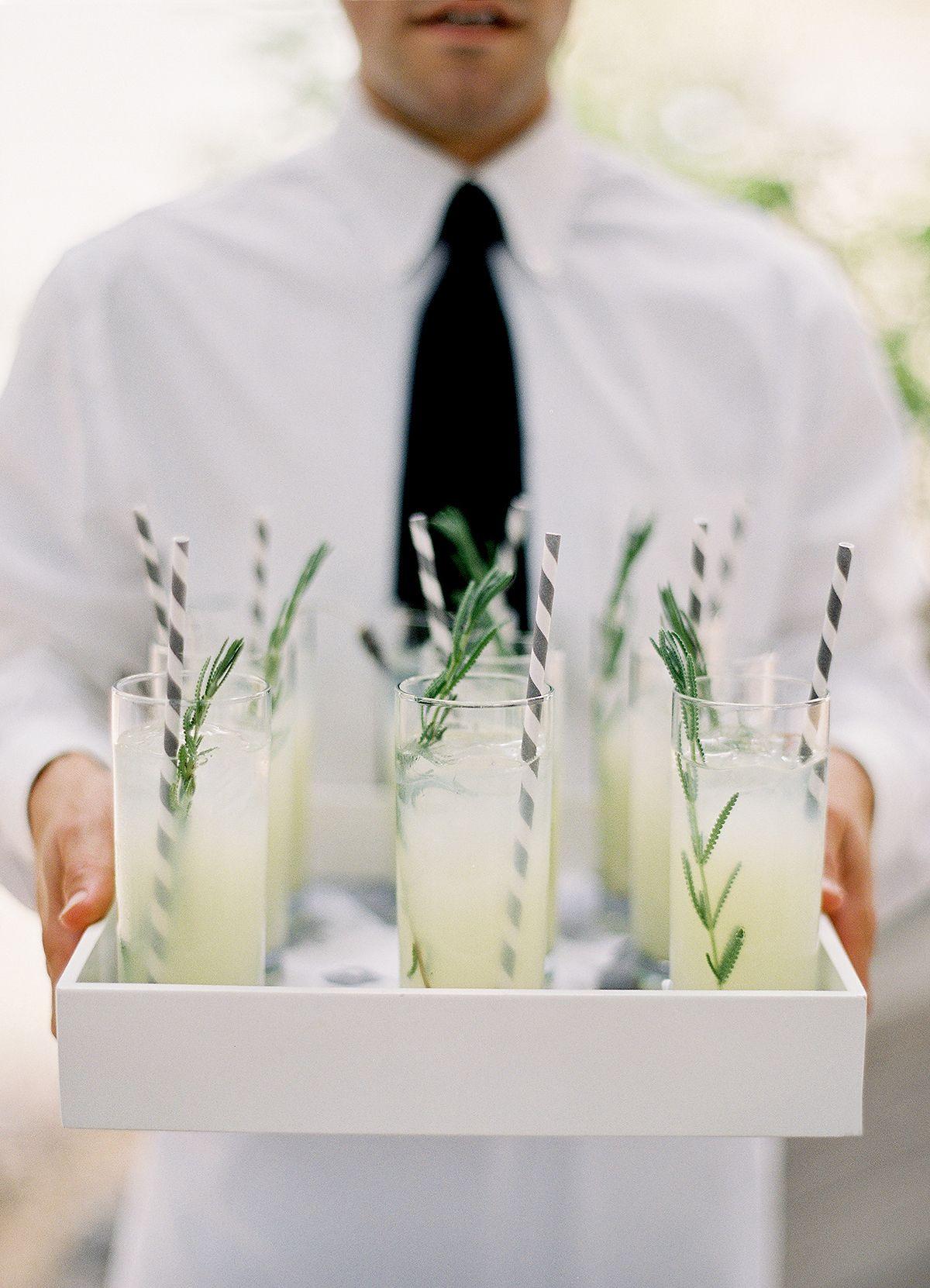 If you're asking guests to buy their own drinks, make sure your bar is fully contactless. You want to avoid cash changing hands as the virus can cling to the money. However, with just 15 people at your wedding, you might decide to pay for drinks yourself.
Hiring a corkage-free venue and buying in wine and beer is a great idea. Make sure you keep bottles within households so there's not so many hands touching them - you can put coloured bands around the bottles and everyone sticks to their colour. You can also have bar staff mix up big jugs of signature cocktails and serve them.
16. Use Outdoor Spaces
Wherever possible, use outdoor spaces for the different sections of your day. Find ways to incorporate open-air elements, like an outdoor ceremony, photographs and reception drinks on the lawn, and an outside lounge area with fire pits for guests to mingle in the evening.
READ MORE: How to Postpone Your Wedding
17. Create Break-Out Seating and Bars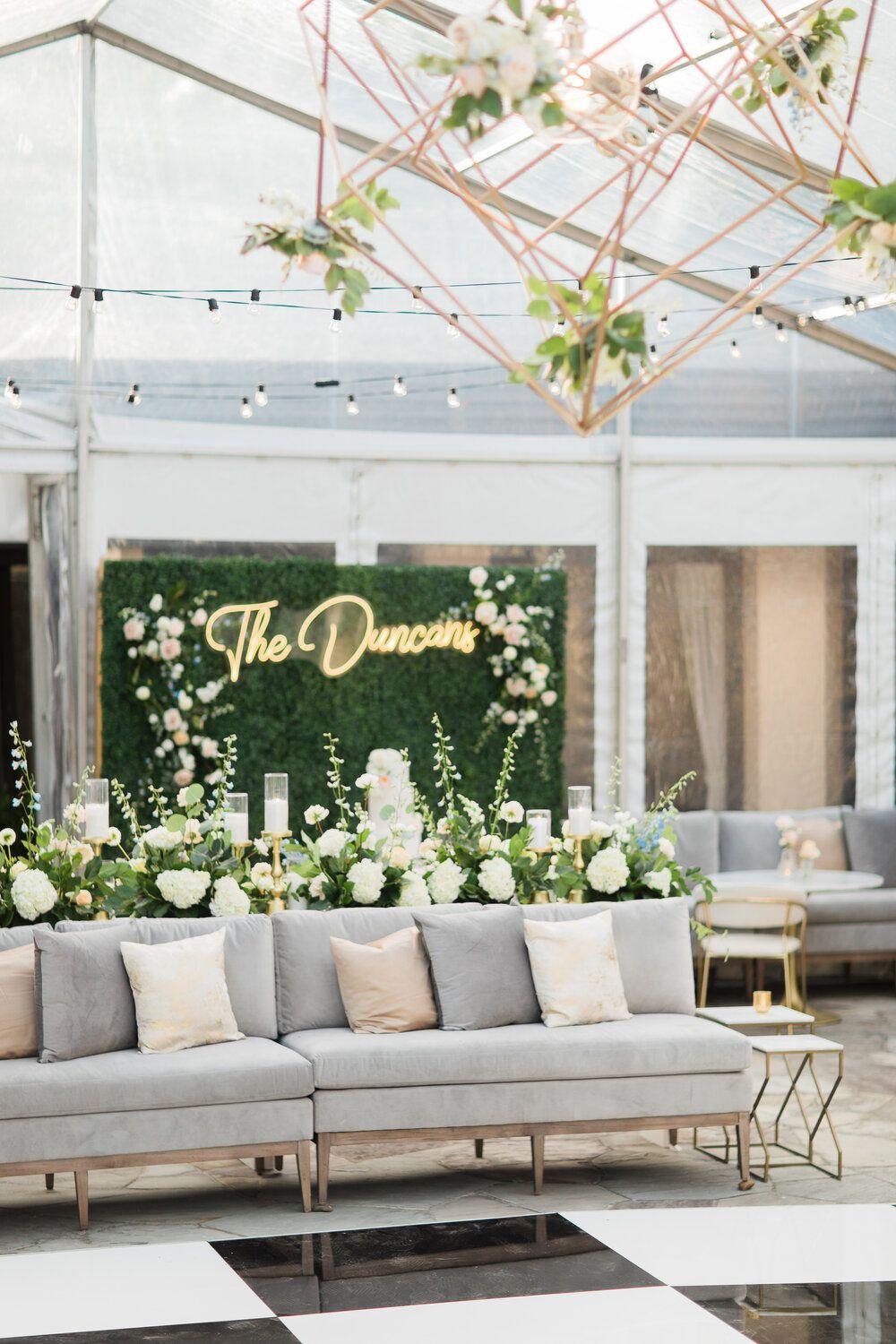 Sit-down meals are the only thing allowed at wedding receptions currently, however, we're hopefully that entertainment and dancing will return in time. When it does, consider having multiple smaller areas for dancing around the reception room to avoid too many people in one space. We love having an X-shaped reception table design with two long banquet tables that essentially splits the room up into four quadrants. Another alternative is to have a silent disco (make sure headphones don't get mixed up) and create satellite dance floors for each of the different channels off a central area.
Couples will similarly set up a few bars around the venue so no one area is too busy at once. This is a great opportunity to utilise outdoor spaces, such a terrace bar or one near fire pits outdoors.
18. Make a Focal Point in the Room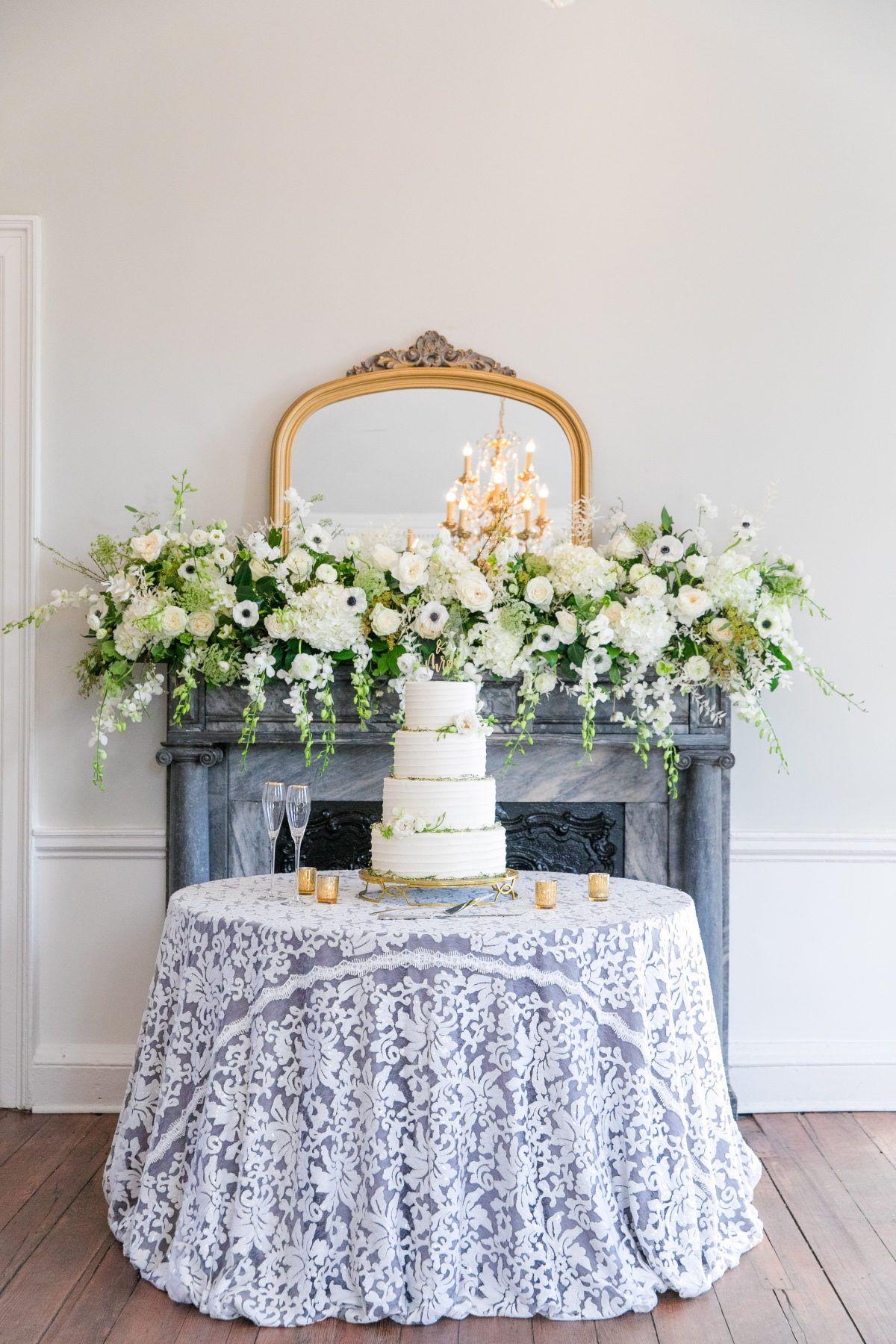 In a larger space, it's essential to draw the eye towards a focal point to both create atmosphere and make it seem smaller. A cake table is a fantastic choice as it's inexpensive to set up an impressive display and looks brilliant in pictures. You can either set the cake on a table or on top of objects that reflect your theme, such as vintage suitcases or rustic log slices, and your florist can provide you with fresh flowers to build around a base. Other ideas include a statement floral installation, a living or LED tree, a chandelier or hanging installation.
19. Personalise Everything You Can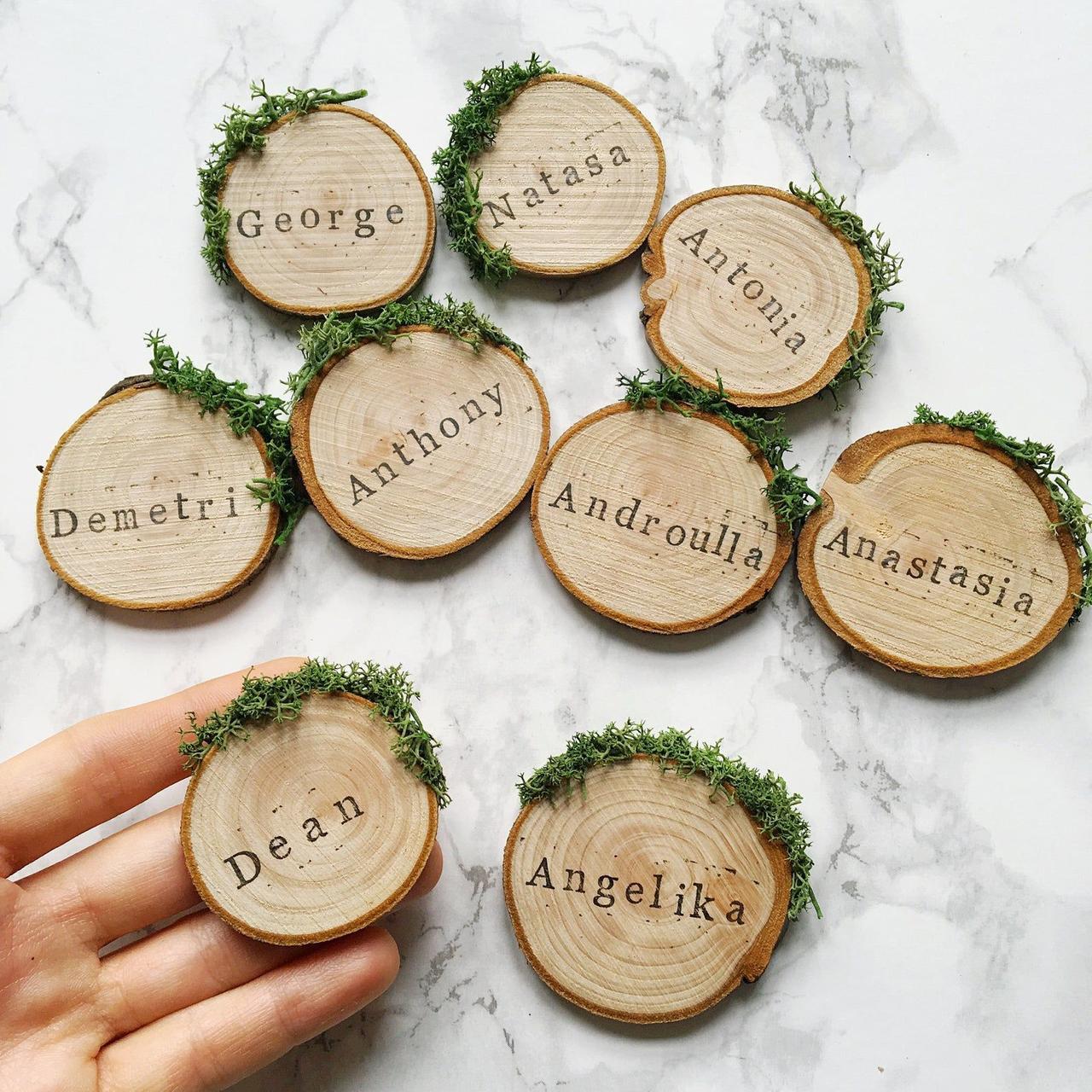 With fewer guests and more time to plan, you might want to think of micro ways you can customise and personalise your wedding for guests. Because you may not have the same level of physical contact with the people you love, you'll want to find different ways to connect, laugh, and communicate your gratitude to them.
Write notes to each of your guests and leave them on their place settings
Commission personalised wedding signs and illustrations of you and you venue for your stationery, display family wedding photos, serve drinks with monogrammed napkins and cocktail stirrers
Include flowers grown in loved ones' gardens in your bouquet or centrepieces
Name tables after the favourite places in the world you've travelled and where you'll go on you honeymoon
Serve signature cocktails that include all your favourite spirits and flavours, even better if you can serve them with fun pun names based on you as a couple
Include your favourite quotes wherever you can, from your stationery to written in neon lights around the venue, in your speeches or even as an aisle backdrop
Bring your pet!
Serve food and late night snacks you love and ditch a traditional sit-down meal if it doesn't feel right
Ask guests to nominate songs for your reception playlist or for your band to learn for the night
If you're having an informal affair, get all your guests to join you in a shot after saying your vows. It'll get the party started!
Instead of a sparkler send-off which requires you to all be close together for a good photo, think of a creative send-off such as bubbles
20. Give Speeches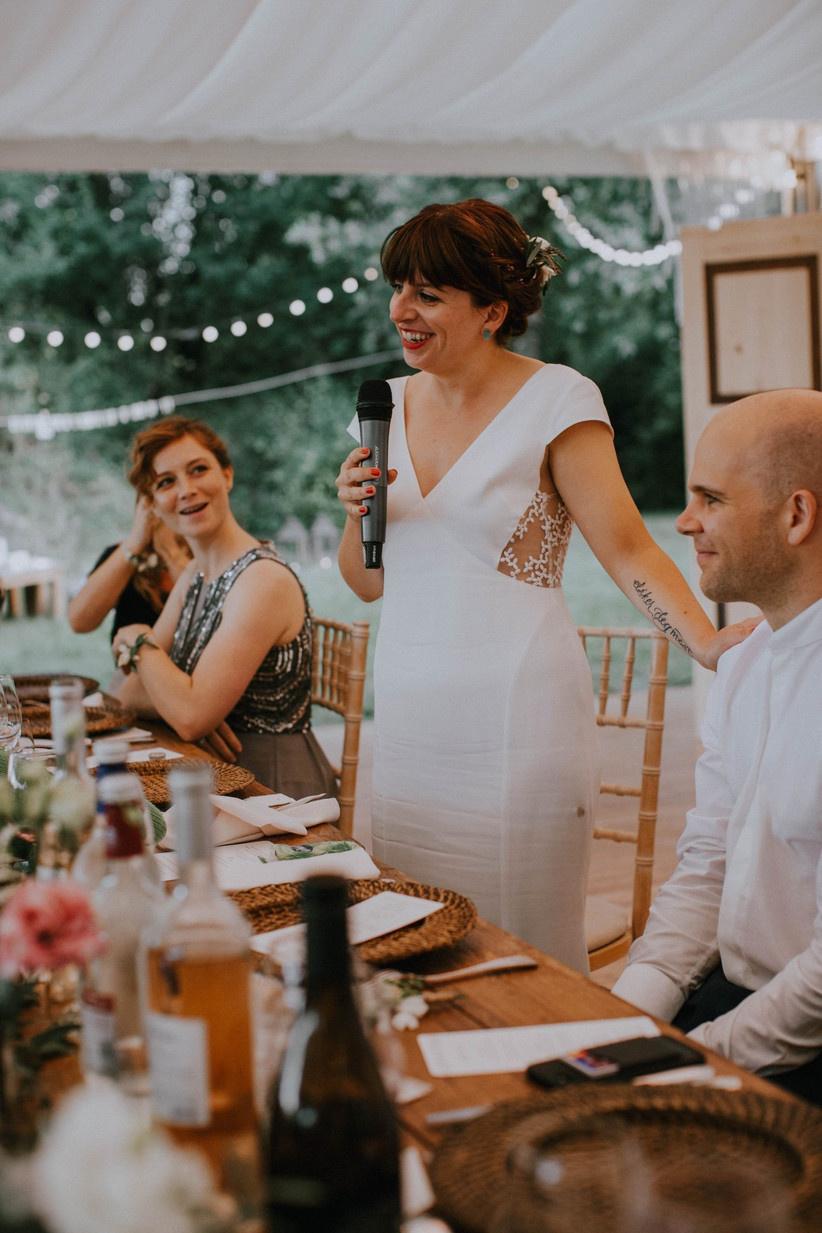 Make sure both of you give a wedding speech. It's traditional for the groom to make a speech, but whether you're a bride and groom or a same-sex couple, you both deserve the chance to tell your loved ones how much you love them and thank them for sharing your day. They've watched the disappointment of your plans being changed and will want to hear your feelings when the happy day finally comes. Here's our guide to giving a speech at your wedding during Coronavirus restrictions.
21. Honour Lost Loved Ones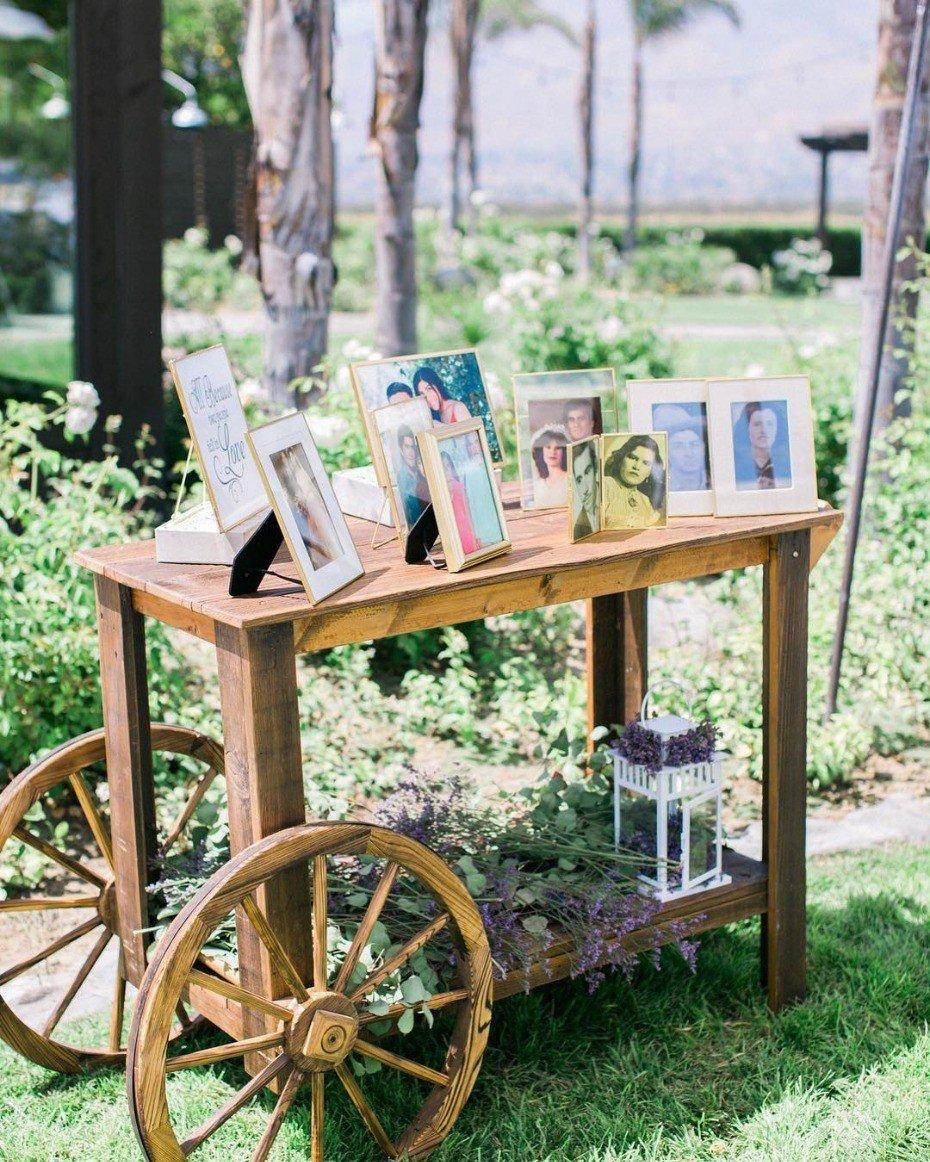 Whether you've experienced the loss of a loved one during the pandemic or you want to honour those who are no longer be with us, your wedding will be the time to celebrate their role in your life and add perspective to the day. Light a candle for them, set up a photo display in tribute and take a moment to remember them in speeches.
5 Things to Do When Planning Your Wedding Through COVID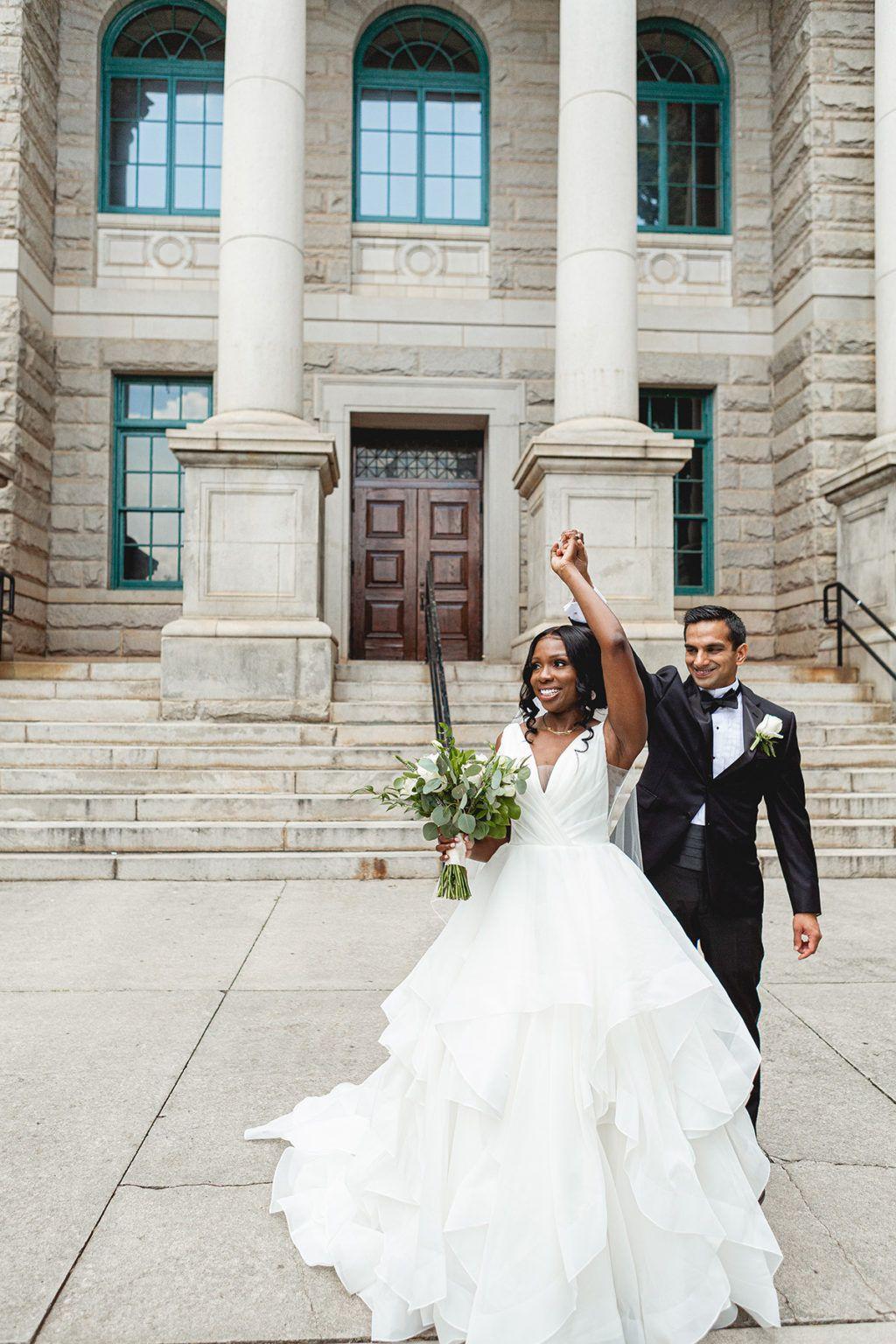 DO: Shift Everything Online
Update your guests regularly to keep them in the know and feeling safe. Ditch paper stationery in favour of technological means like a wedding website and paperless invites.
Make sure your website has a section on how you're going to be introducing health and safety measures, and gentle reminders of best practices for your guests (two metres is very important, even if you're dancing!). Include a list of FAQs too, such as booking new accommodation or how to move your reservations.
DO: Plan Using Virtual Appointments
Everything from venue showrounds to looking at dresses in a boutique could become virtual as more and more wedding planning happens from the comfort of your own home. Most suppliers are conducting virtual video appointments, caterers and cake makers are delivering tasters, bridesmaids dresses can be sent to your girls' houses for them to try on, and venues are embracing virtual tours and digital tools to help you imagine your day in the space.
READ MORE: The Questions to Ask Your Venue and Suppliers About COVID-19
DO: Consider a Weekday Wedding
Be open to a Monday, Thursday or Friday wedding as the postponed nuptials from 2020 join the weddings planned for 2021 and even into 2022. A Hitched survey found that more than 70% of couples affected by lockdown are postponing their weddings and the majority are moving them to 2021. A weekday wedding increases the likelihood of your venue and whole supplier team being available, and ensures you can marry in the season you want if weekend dates are busy.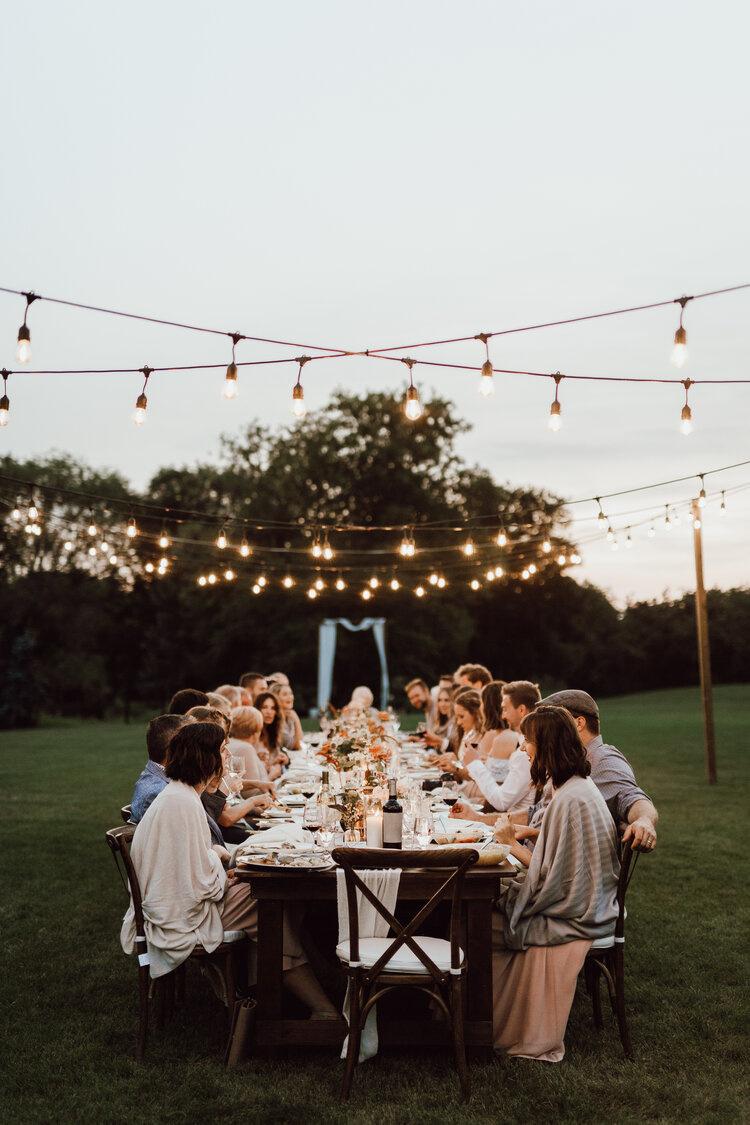 DO: Set Expectations Before the Big Day
If you're having paper invites, add an insert card in your stationery that advises guests about what to expect at your wedding regarding face coverings, social distancing and any other measures you might implement. With everything set out in advance, there's less stress ahead of the day. Try to add a dash of humour to your message – we adore this downloadable 'Nice 2 Metres, 2 Metres Nice' Bruce Forsyth print.
DO: Accept That a New Focus Will Emerge
Whatever wedding set-up you have, there will be a shift in focus on the day. As a couple, you'll need to work through the sadness of postponing your wedding or adapting your vision, but it will bring the real meaning of why you're marrying into focus. Weddings after Coronavirus – when we've been separated from our loved ones and dealt with higher levels of anxiety and stress – will have the couples' commitment to one another at their heart. The celebrations will still be the same, but the ceremony and having your loved ones with you as you exchange vows will take on a new level of significance and joy.
The most important thing for many couples is that they are able to say 'I do' and the party can wait for later. You'll no longer take for granted the fact you can celebrate either. Every toast raised, word of gratitude in a speech, and moment spent dancing with friends will be so cherished.
FYI, postponing doesn't mean you can't stop planning – here's 17 wedmin tasks that are easy to tick off from home.