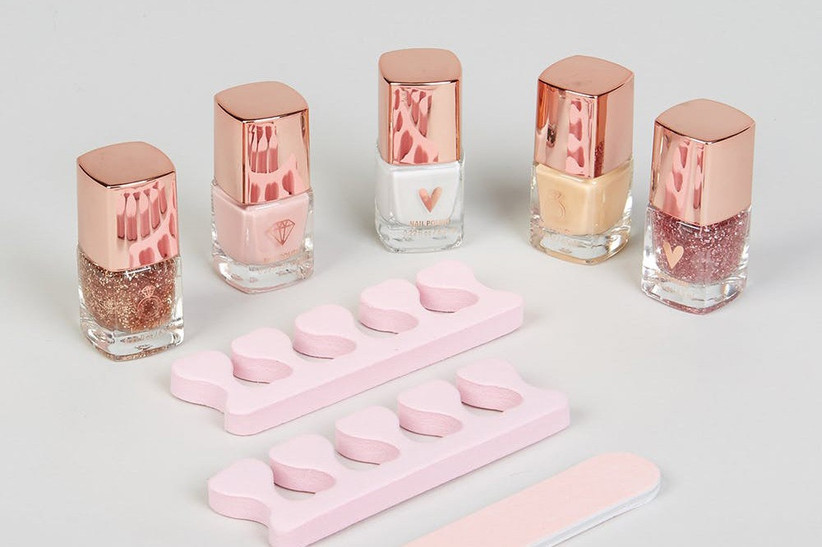 The average cost of a wedding in the UK is now a staggering £32,273, so couples are always on the look-out for wedding budget hacks which will cut the costs of their big day.
With that in mind, it's pretty ideal that high-street retailer Matalan have blessed us with a brand new wedding collection which offers everything from beautiful wedding décor items to hilarious hen party props. Seriously, their latest offerings will see you right through from engagement to honeymoon.
You're going to want to act quickly, though – with pieces as pretty as these, the collection is set to fly off the shelves quicker than you can say 'I do'!
From bride squad swimsuits to Prosecco-scented candles, here are the things you need to pick up from your local Matalan pronto…
READ MORE: The Best Things from Primark's Budget Wedding Collection
Hen Party Game – £8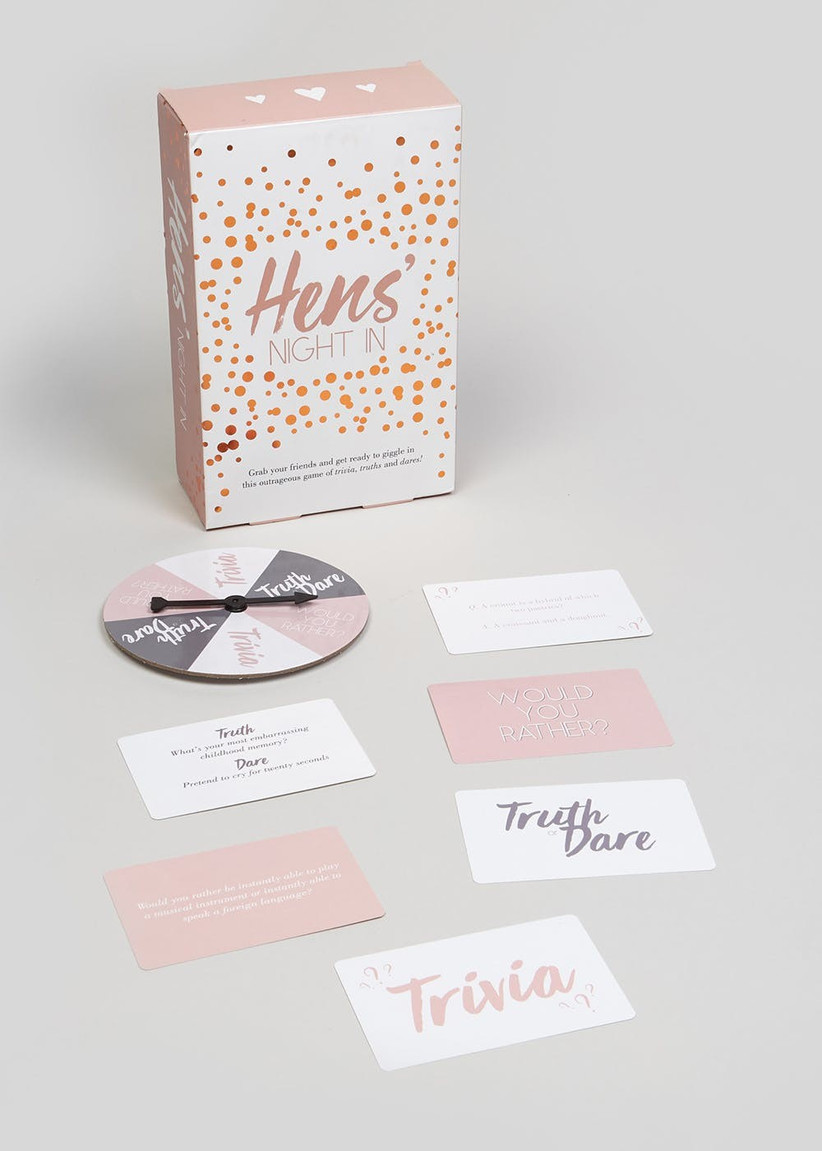 This super-fun hen party game set includes everything you could ever need when it comes to hen party entertainment.
There's 100 truth or dare cards, 100 quiz cards, 100 would you rather cards, a spinner and an instruction sheet. Prepare for some serious LOLs.
READ MORE: 29 Unusual Hen Party Ideas for Brides Who Want Something Different
Bride Tribe Slogan Swimsuit – £10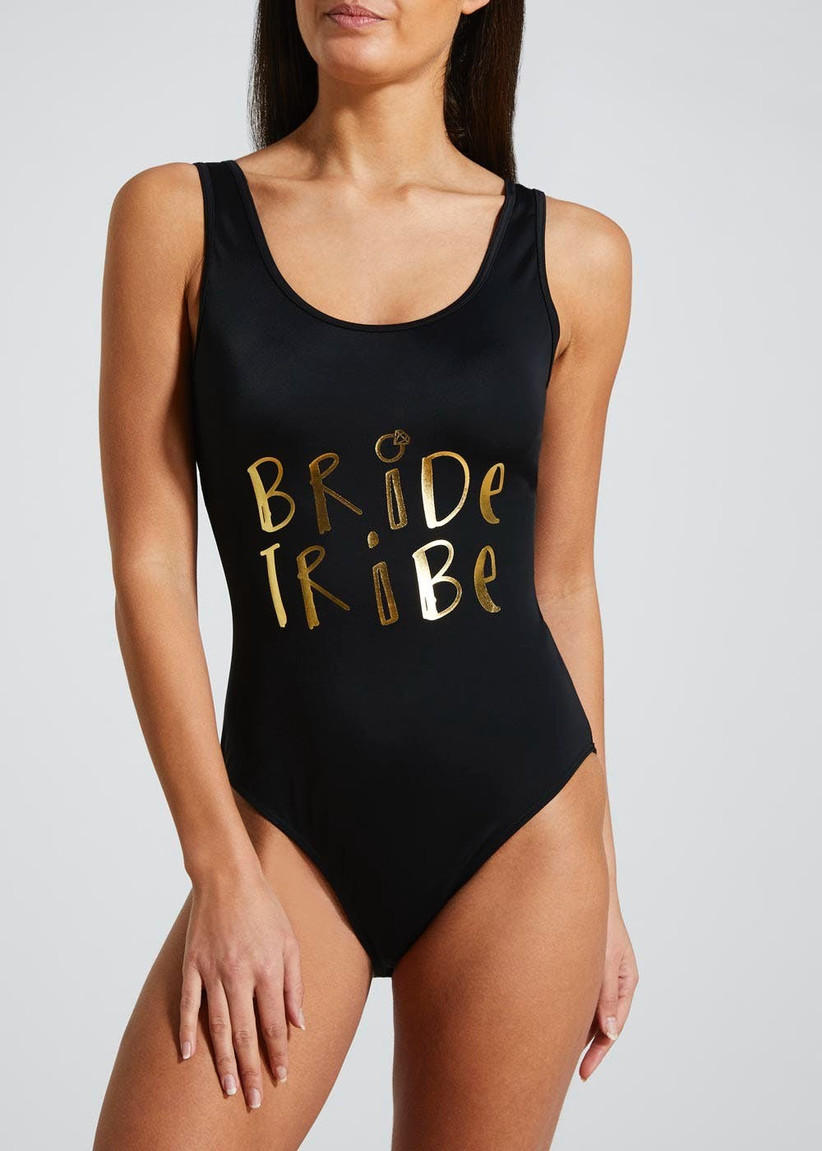 Jetting off on an exotic hen party? Ibiza, perhaps? This Bride Tribe swimsuit is the only thing you and your girls will need to wear all weekend.
Matalan are even selling a white "Bride" version if you're hoping to stand out.
READ MORE: The 15 Emotional Stages of Planning a Hen Party
Prosecco Scented Slogan Candle – £5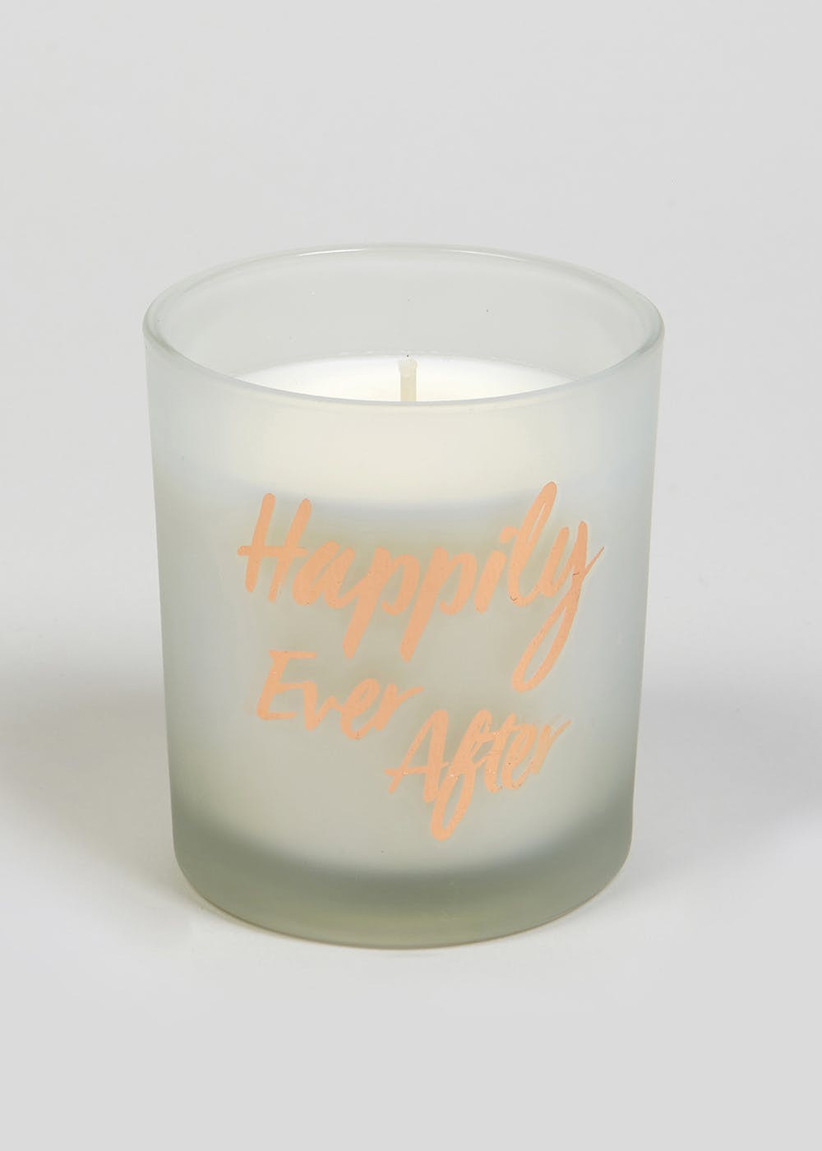 Dotting candles around your wedding venue is a great way to easily inject a bit of romance into the air, as well as scenting your wedding with a fragrance you'll remember long after the big day.
Let the aroma of your favourite tipple fill the space with this Prosecco-scented candle complete with rose gold foil text reading "Happily Ever After". It's the perfect affordable wedding décor item.
READ MORE: Our Favourite Wedding Candles for All Budgets
Team Bride Slogan Satin Nightshirt – £14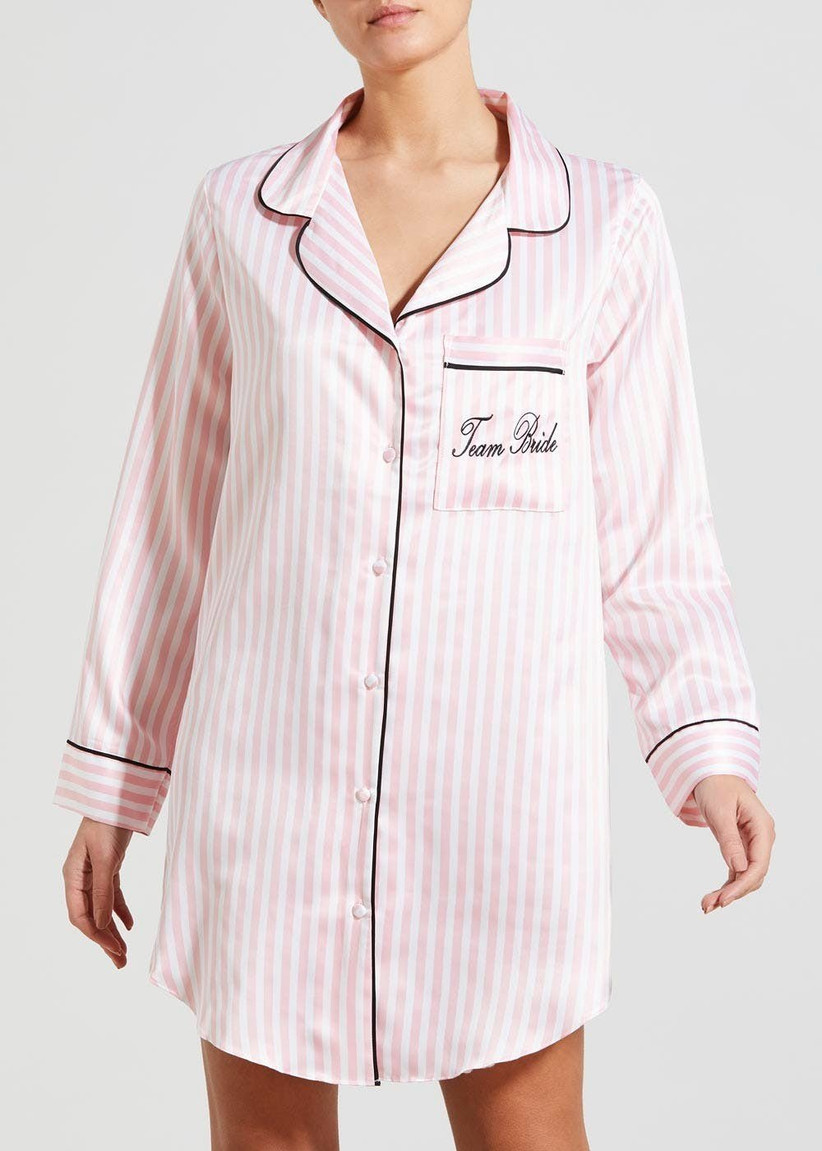 Start your day off in style by treating yourself and your girls to this gorgeous statement nightshirt to get ready in.
It is perfect for wedding morning pampering, crafted from silky pink and white striped satin with black piping, long sleeves and "Team Bride" embroidery. Just imagine the Instagram pics you could snap.
READ MORE: The Best Bride Squad Pyjamas & Dressing Gowns
Bridesmaid 2019 Slogan Mug – £4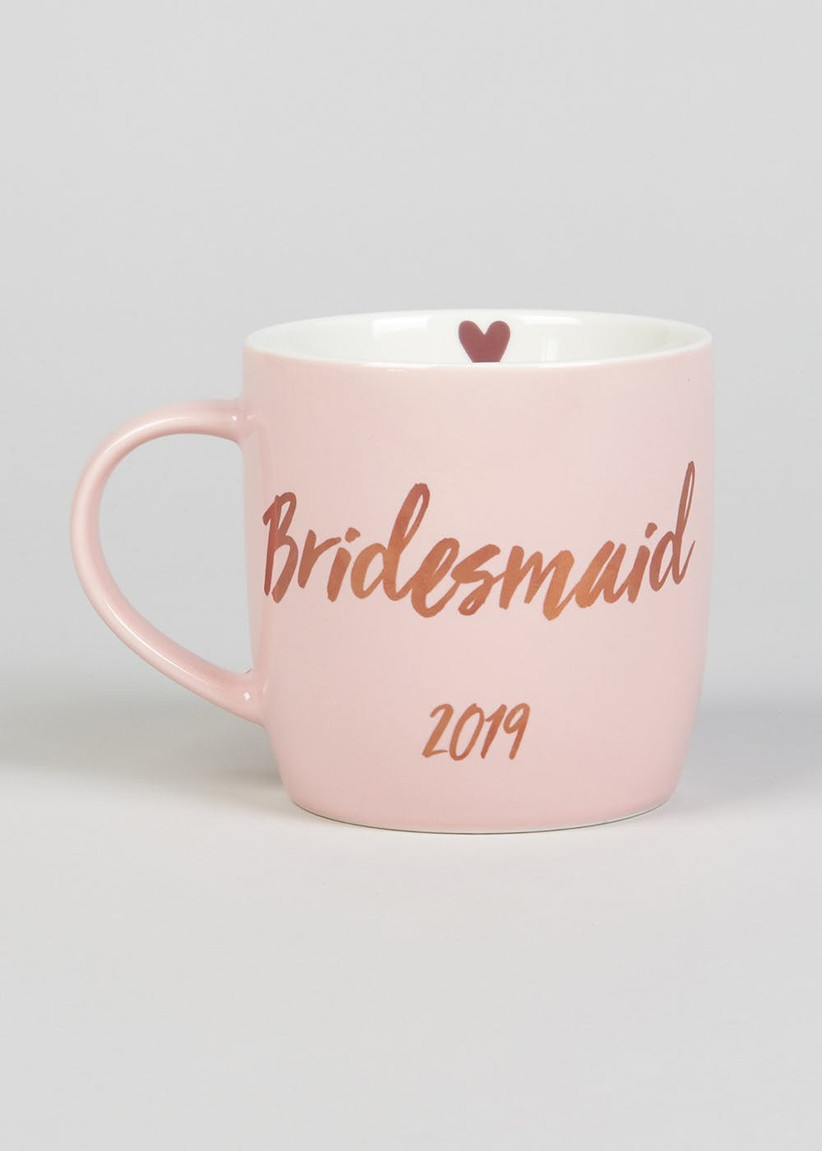 We're always on the look-out for pretty gifts for your bridesmaids, and this beautiful pink and rose gold mug is the perfect choice!
Not only is it a total bargain at only £4 (nope, we can't believe it either), it has "2019" embossed on the front making it the perfect keepsake. You could even use it as a bridesmaid proposal gift!
READ MORE: The Prettiest Rose Gold Bridesmaid Dresses
Wifey 2019 Slogan Mug – £4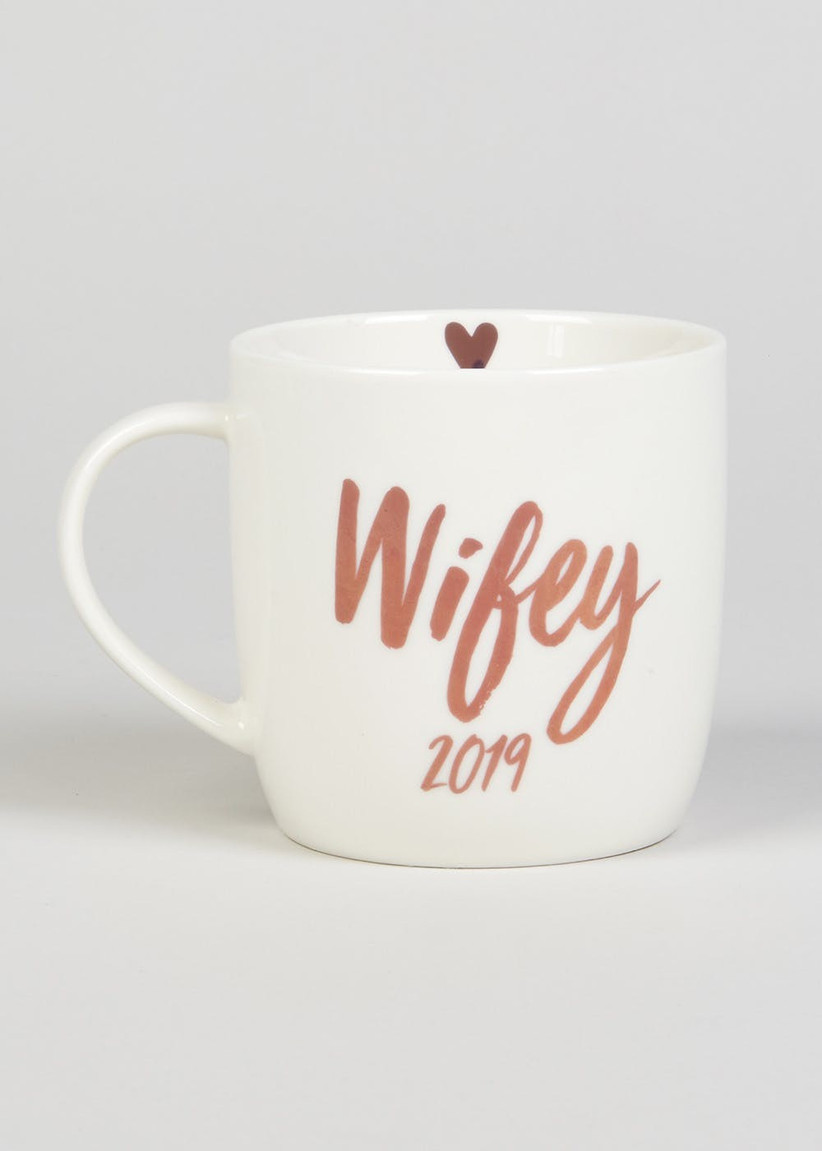 If you totally love the mug you buy for your girlfriends and fancy your own, why not treat yourself to this "Wifey 2019" mug in the run up to your wedding?
It is perfect for that much-needed tea or coffee when you're making decisions on flowers and napkin colours.
There's also a "Hubby" version on offer, so you and your other half can match! Your brew has never looked prettier.
Hen Party Hip Flask – £5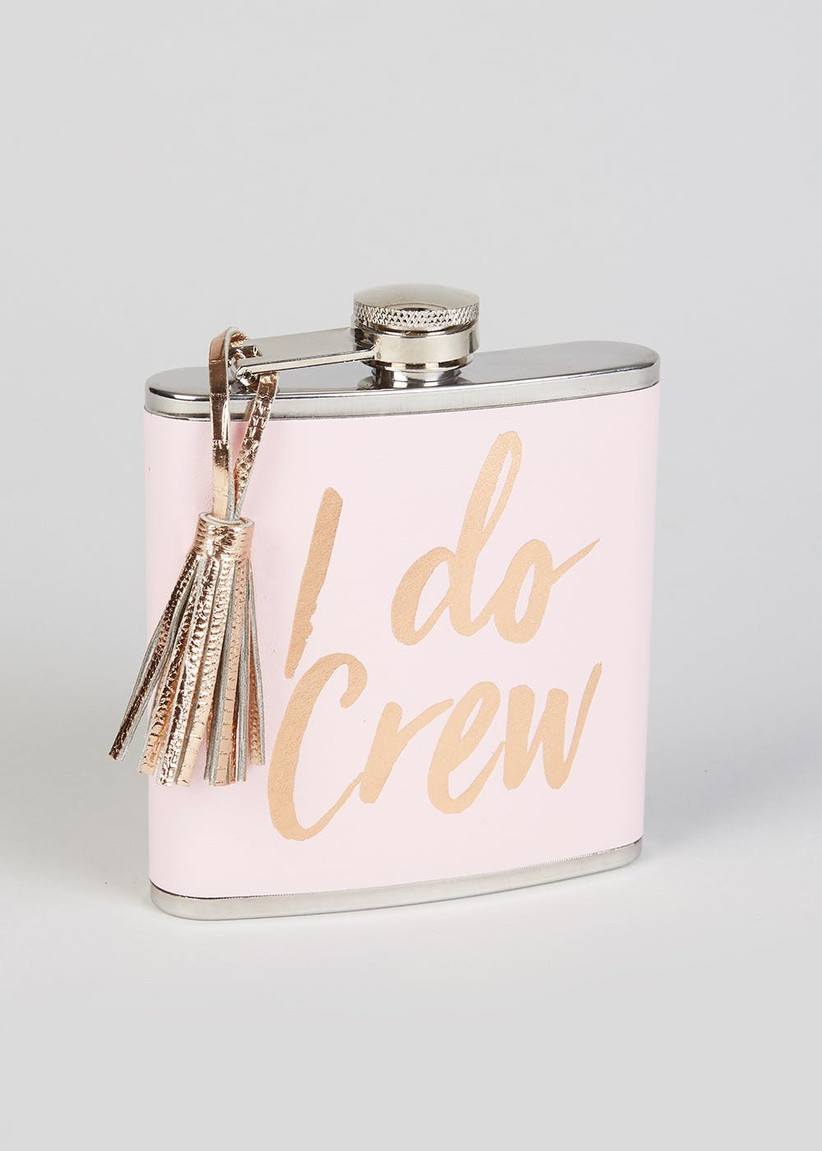 Take a shot for your BFF tying the knot! This hen party hip flask is the ultimate hen-do accessory. Tasseled, pink and rose gold, it incorporates all of our favourite things. A must-buy for any party-loving bride or hen.
Bride & Groom Wedding Day Advice Cards – £3
Alongside a pretty personalised pencil wedding favour, leave these bride and groom wedding day advice slips on the tables for your guests.
They'll be able to offer you their best pieces of advice for married life which will be so much fun to read through the day after your wedding!
READ MORE: Fun Wedding Favour Ideas for Children
Wedding Guest Book – £10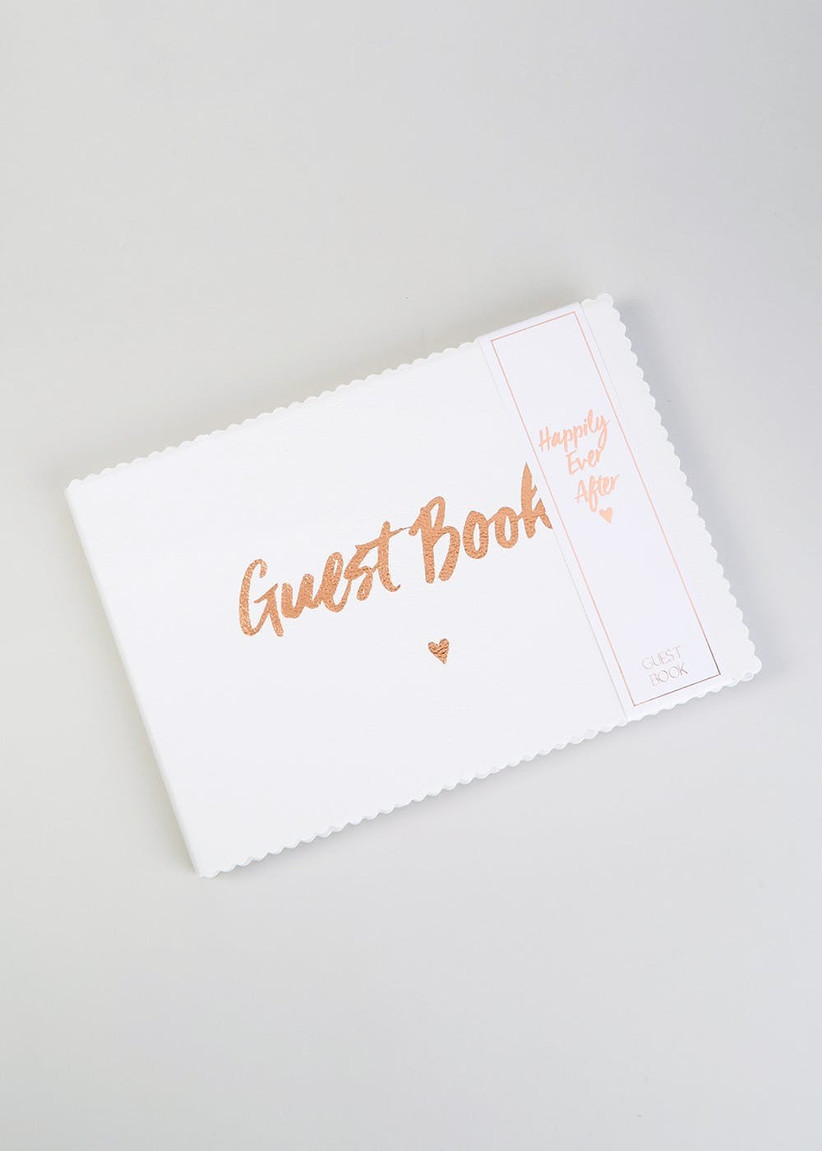 Leaving a wedding guest book out at your wedding reception is another lovely way to collect messages from your loved ones. At £10, you can't go wrong with this gorgeous white and rose gold option. Snap it up before it's gone!
READ MORE: The Best Alternative Guest Book Ideas
Wedding Planner & Pen – £5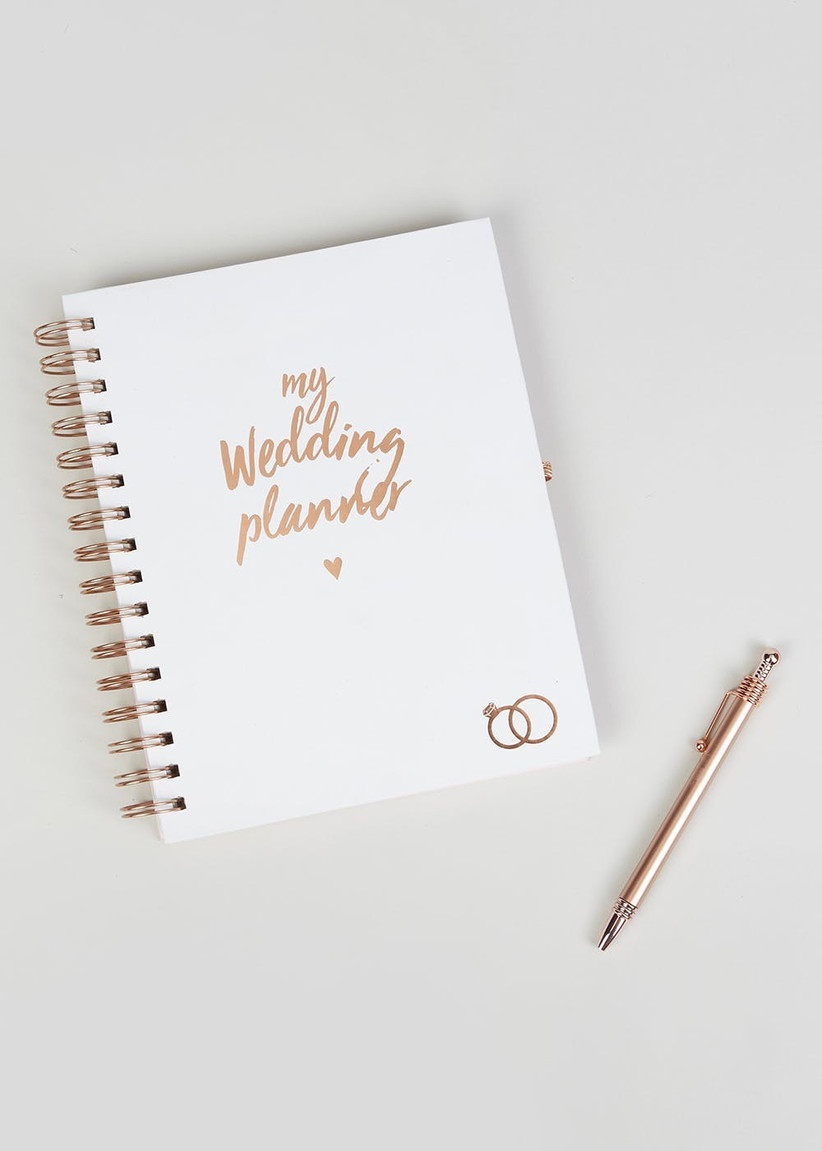 In the run up to your wedding, a wedding planner is a girl's best friend. Where else are you going to note down your 17 wedding planning steps?!
This planner is A5 making it perfect to carry round to wedding venue viewings and cake tasting sessions, plus it is ruled and has dividers. A stationery lovers' dream.
READ MORE: How to Plan a Wedding in Six Months
Happy Slogan Frame – £5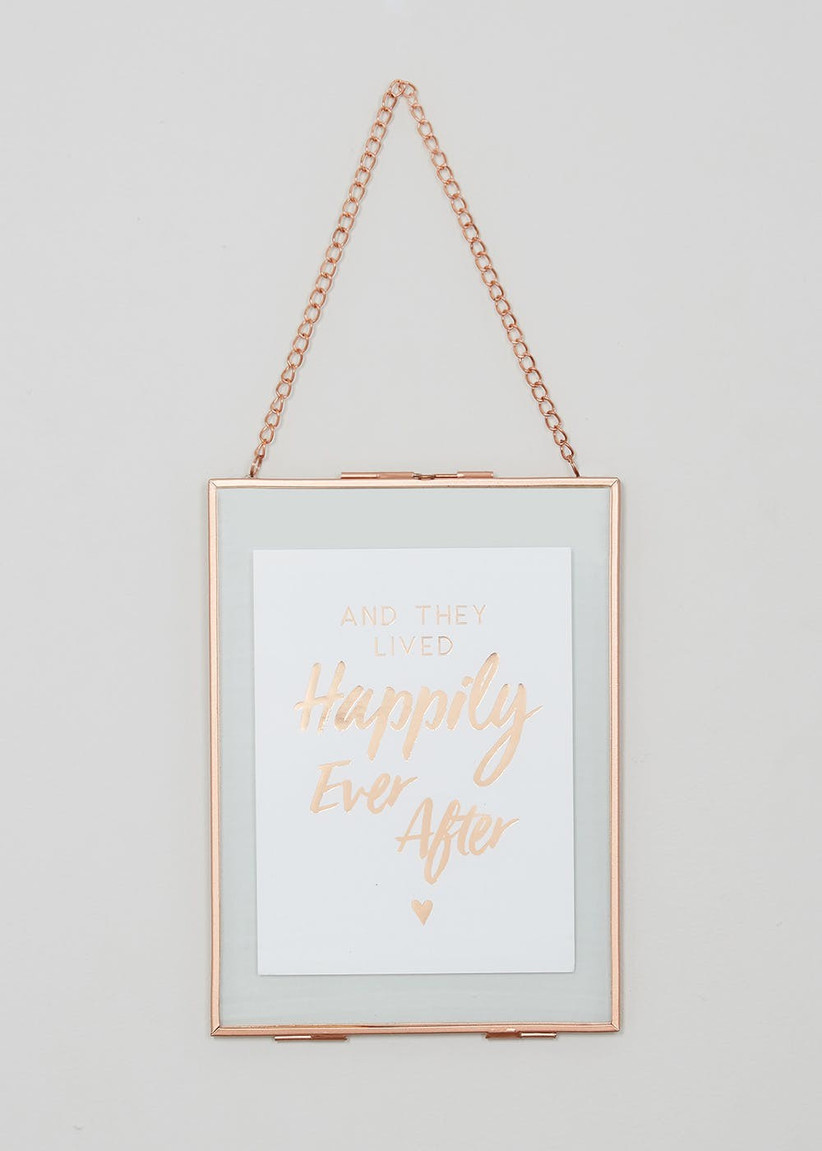 We're in love with this framed quote – and it's only £5! What a bargain! If you're on the hunt for cheap but beautiful ways to decorate your wedding venue, this "And They Lived Happily Ever After" print would be perfect.
If you're not sure on the quote but love the frame, the inner print can be removed and replaced with a photograph of you and your other half. How about buying one per table and using them to display your table names?
READ MORE: 47 Fun & Unique Table Name Ideas
Hubby & Wifey Slogan Luggage Tags – £6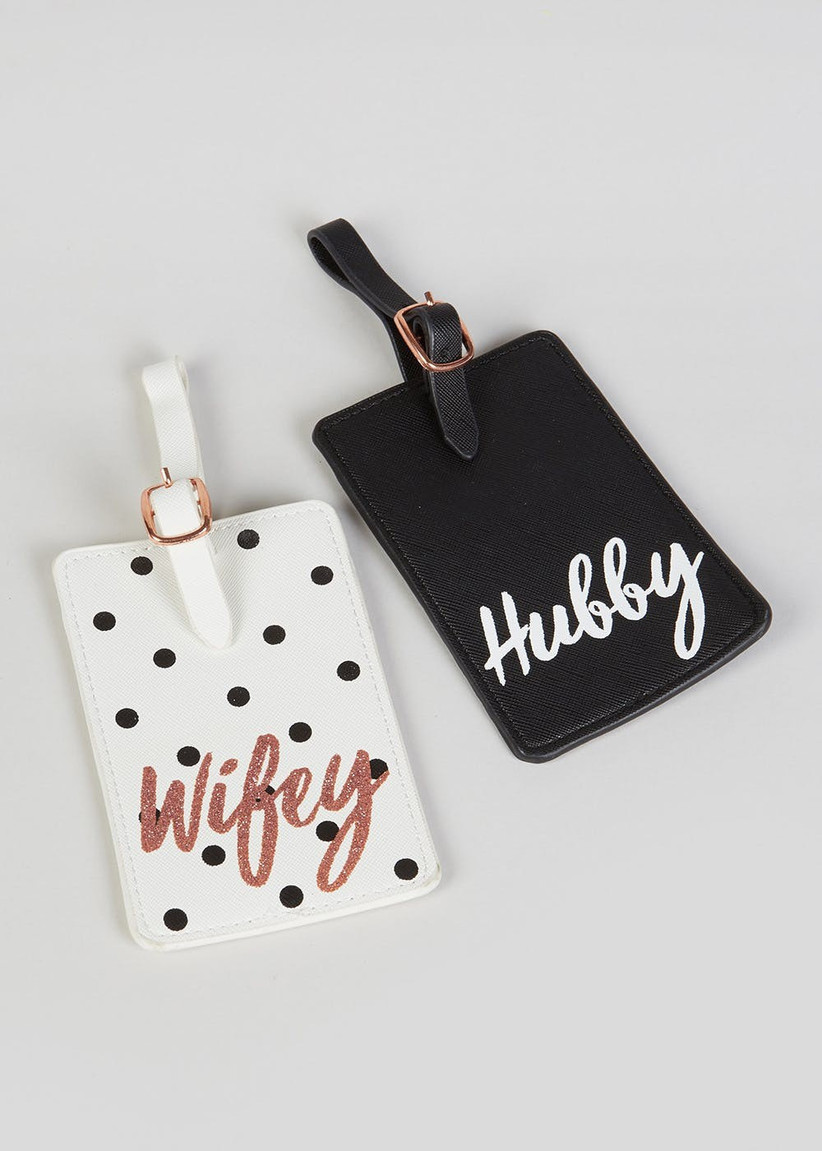 A must-have honeymoon accessory, these his and hers luggage labels will glam up your suitcase in no time.
Whether you're jetting off to the Caribbean or setting sail to a Greek island, these adorable PU accessories are nothing less than totally necessary.
READ MORE: The World's Best Honeymoon Destinations
Mr & Mrs Wedding Gift Box – £5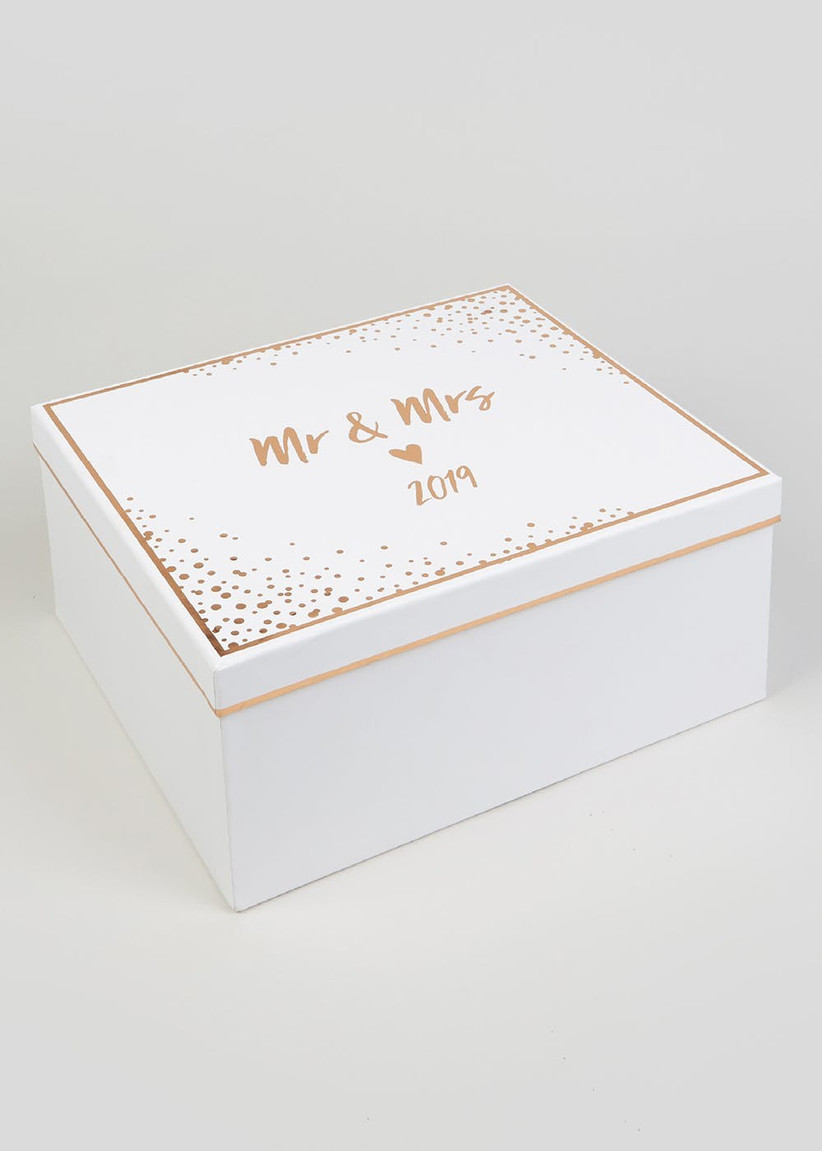 If you're attending a wedding as opposed to hosting it, you're probably going to be buying the happy couple a small wedding gift to congratulate them.
We love this wedding gift box by Matalan because it is the perfect way to box up your present! Fill it with gifts and treats, take it to their big day and be sure that your gift will be the best-wrapped on the table.
READ MORE: 17 of the Most Unusual Wedding Gifts
Wedding Day Instagram Hashtag Signs – £3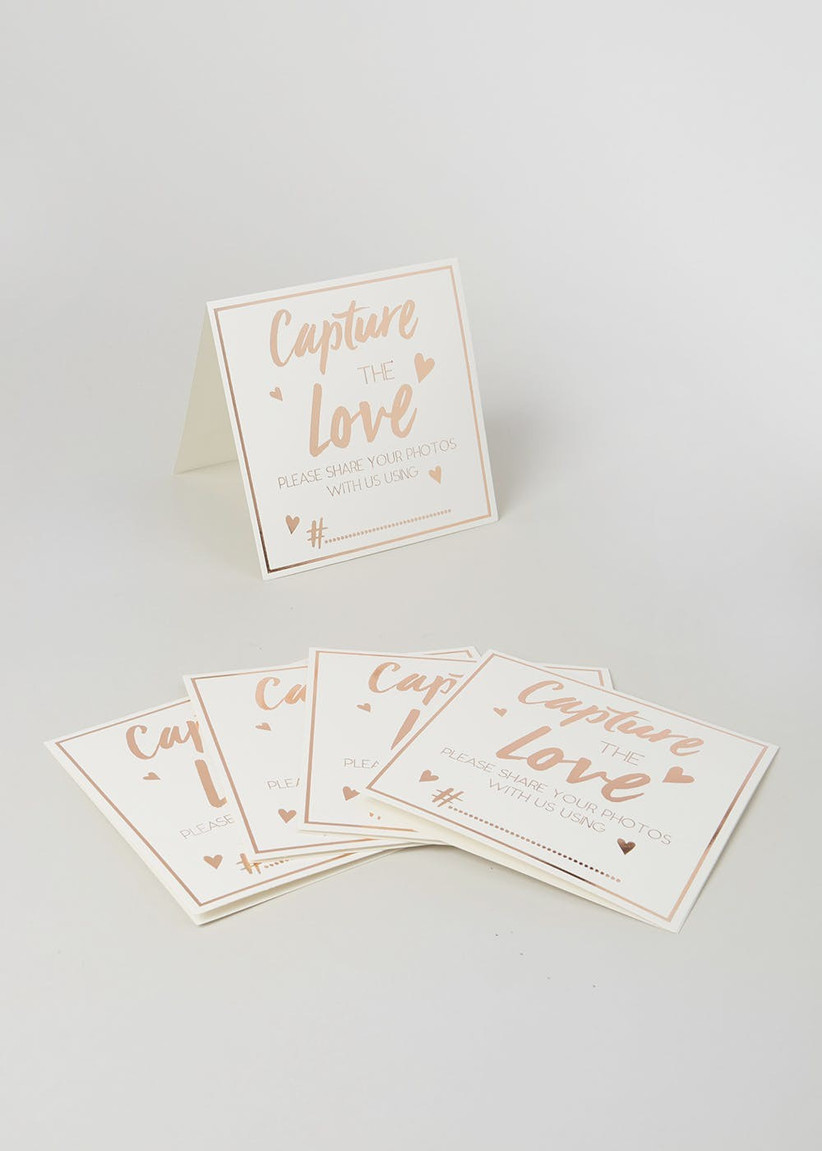 Calling all Instagram-loving brides! You're going to be obsessed with these adorable little hashtag signs.
Once you've decided on a wedding hashtag, write it on the bottom of these pretty ivory and gold note cards and place them around your reception or as part of your table centrepieces. That way, your loved ones will know to share their snaps with you.
Just remember – if you don't want your guests to post anything on social media until after the big day, follow our guide to hosting an unplugged wedding!
I Do Crew Manicure & Pedicure Kit – £5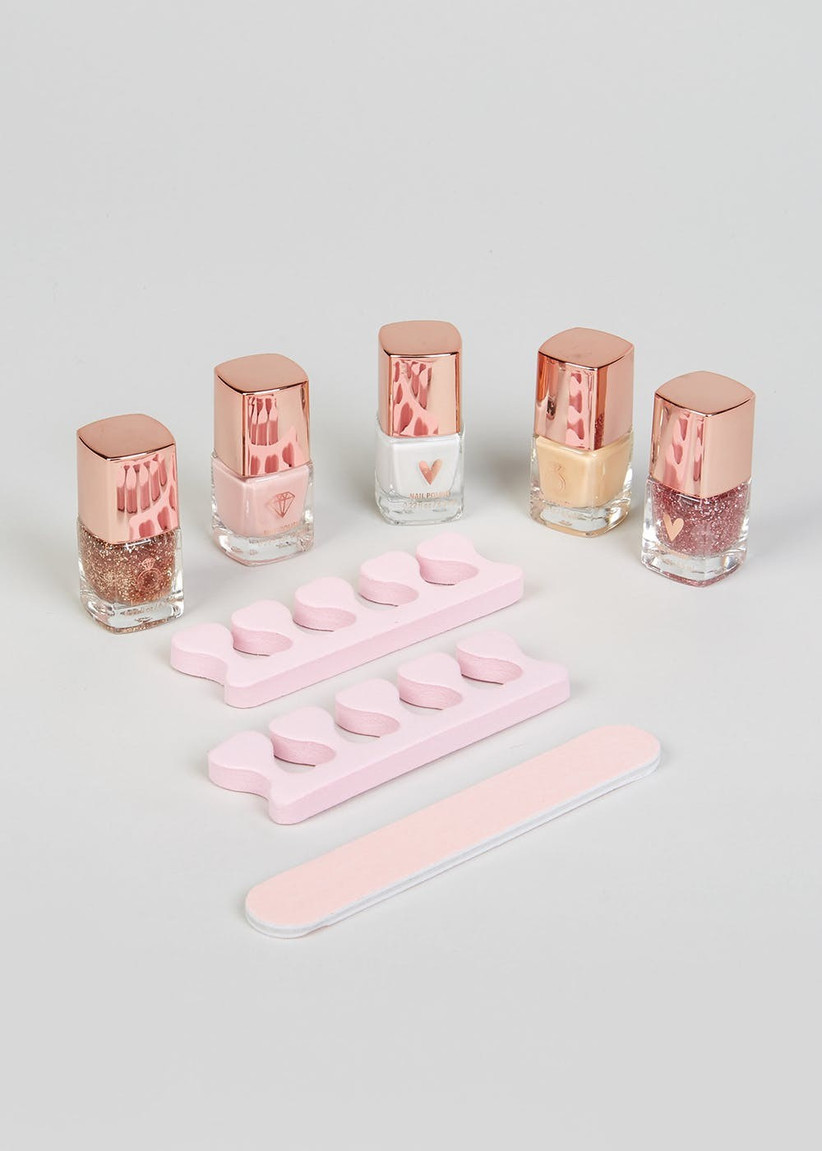 You've found your perfect wedding day foundation and honed down on the most beautiful, glowing fake tan to use… but what about your nails?
If you and your girls are hoping to save money and do your own, this gorgeous set of nail polishes will be the perfect purchase. The set contains five nail polishes in shades ranging from white to pink glitter, a nail file and toe separators. Your fingers and toes will be perfectly groomed in no time!
READ MORE: Our Top Picks from Paperchase's Beautiful Budget Wedding Collection
Like what you see? Click here to see the full collection in all of its glory.