Honeymoon Hotels in Greece: The Best Places to Stay for a Greek Honeymoon
Whether you want the best beach, pool, nightlife, food or spa, your perfect Greece honeymoon hotel is in this list, guaranteed.
We have included third party products to help you navigate and enjoy life's biggest moments. Purchases made through links on this page may earn us a commission.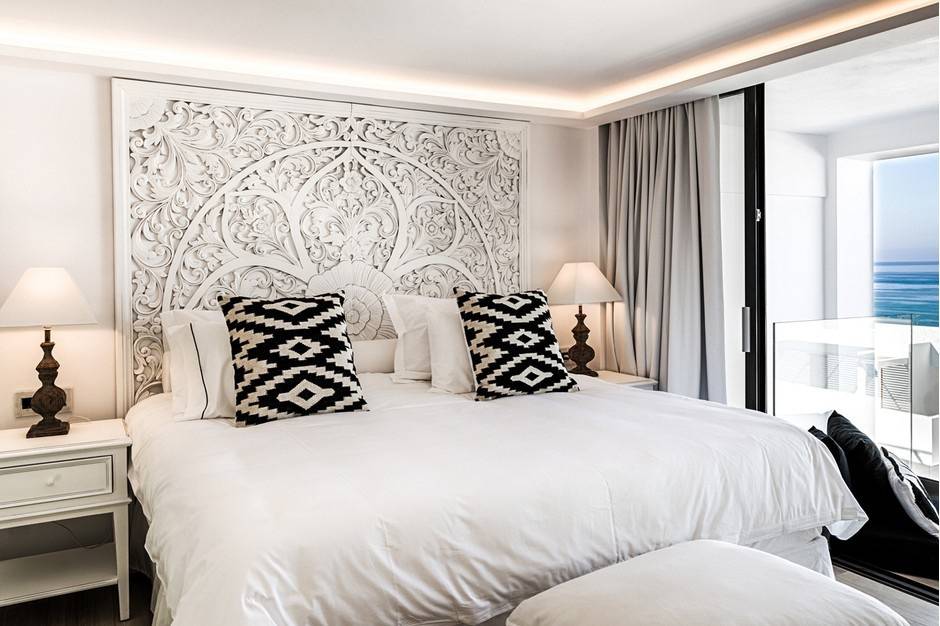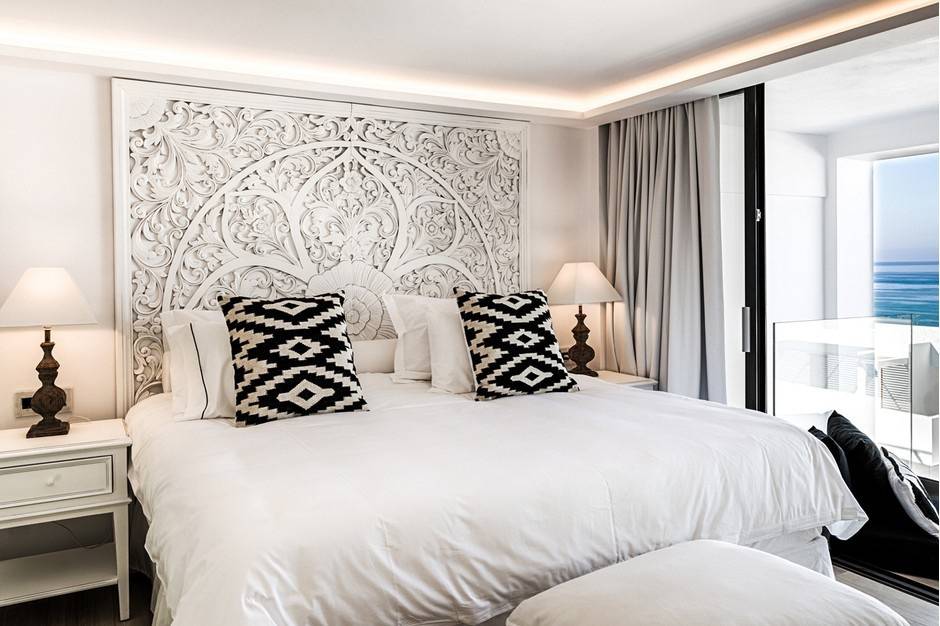 If you're looking at honeymoons in Greece, there's a huge choice of beautiful islands and incredible hotels to choose from.
Whether you want to laze by an infinity pool in Santorini or take out a catamaran around Rhodes, each island has its own unique personality and charm.
How do you choose the best Greek spot for your honeymoon? We've rounded-up the 18 best honeymoon hotels in Greece from across the islands. Romance, adventure, relaxation, adults-only: your perfect Greece honeymoon is right here.
Whether you're after the luxury of the best honeymoon hotels in Santorini or a hidden-gem boutique hotel, there's something for everyone. And if you can't decide then there's 17 years of wedding anniversary trip ideas right here!
Lindos Blu Luxury Hotel and Suites, Rhodes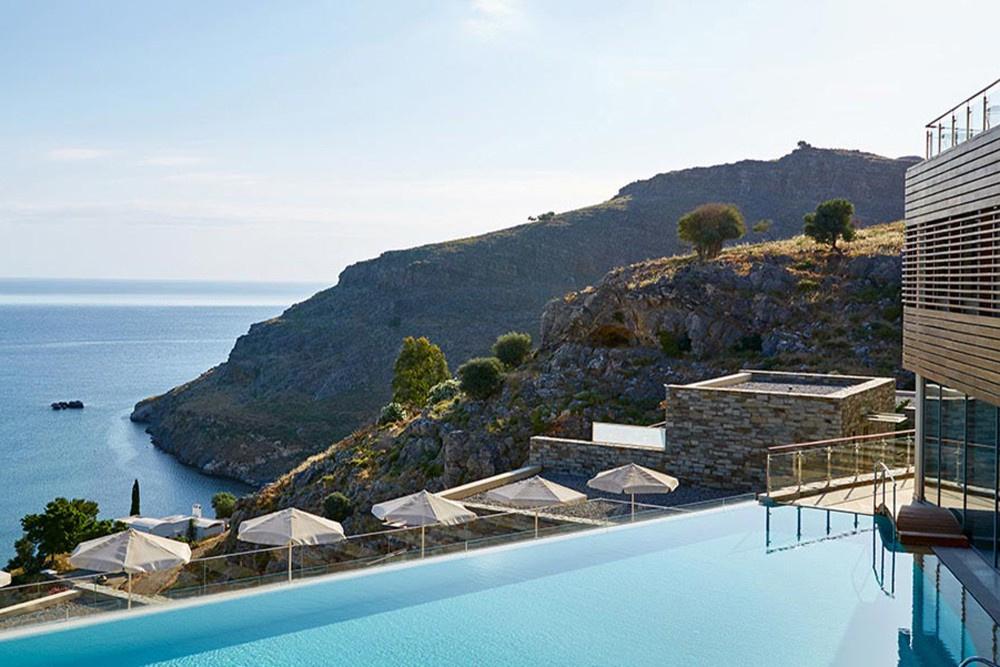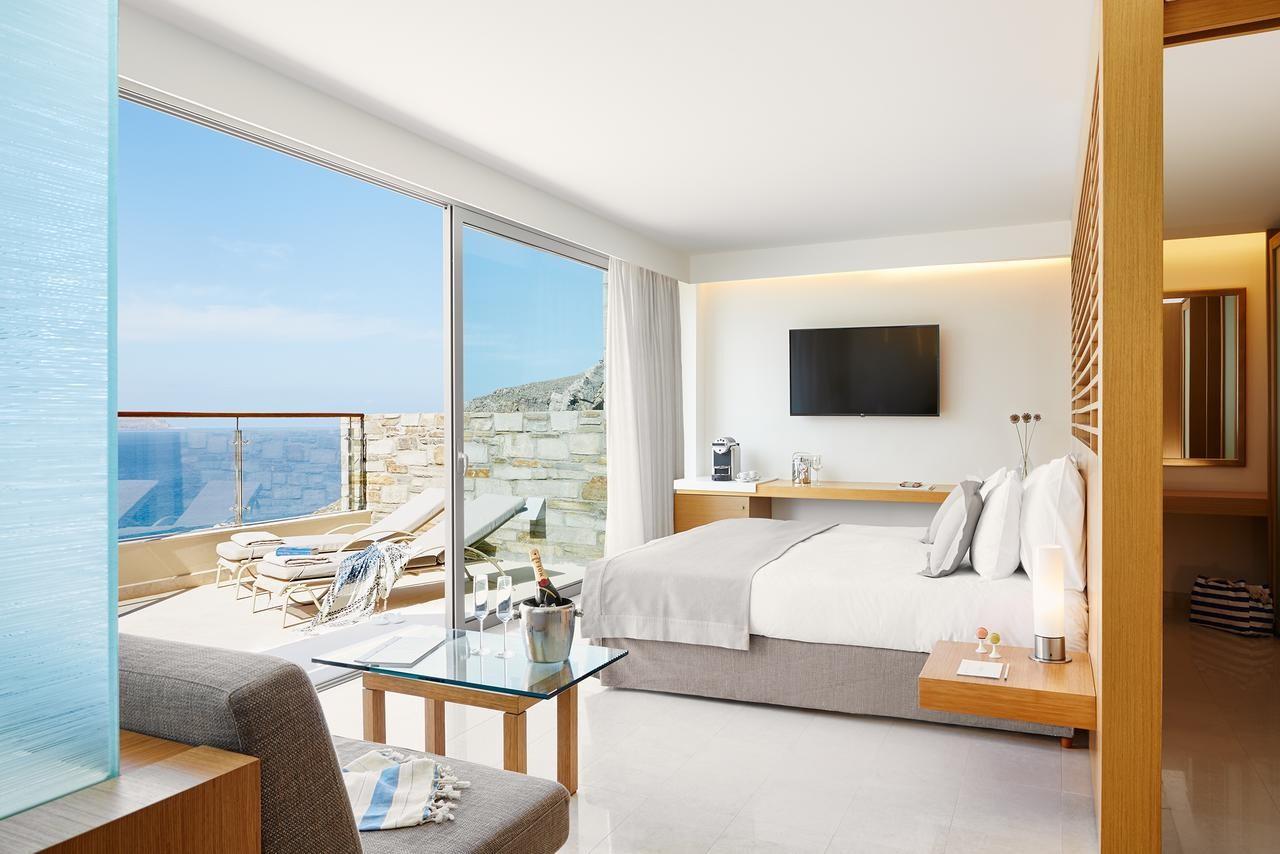 Peace and relaxation abound at this exclusive adults-only resort. Chiselled out from the rocky landscape, this chic hideaway features terraces that lead down to the sandy beach, private villas, inviting pools and an indulgent spa. If you're after some gourmet food to follow your pampering, head to one of Lindos Blu's five restaurants and bars for reinvented Mediterranean delights. If you can't bear to tear yourself away, you can get drinks delivered to your Jacuzzi overlooking Vlicha Bay.
READ MORE: The Best Honeymoon Hotels in the World
Canaves Oia Hotel, Santorini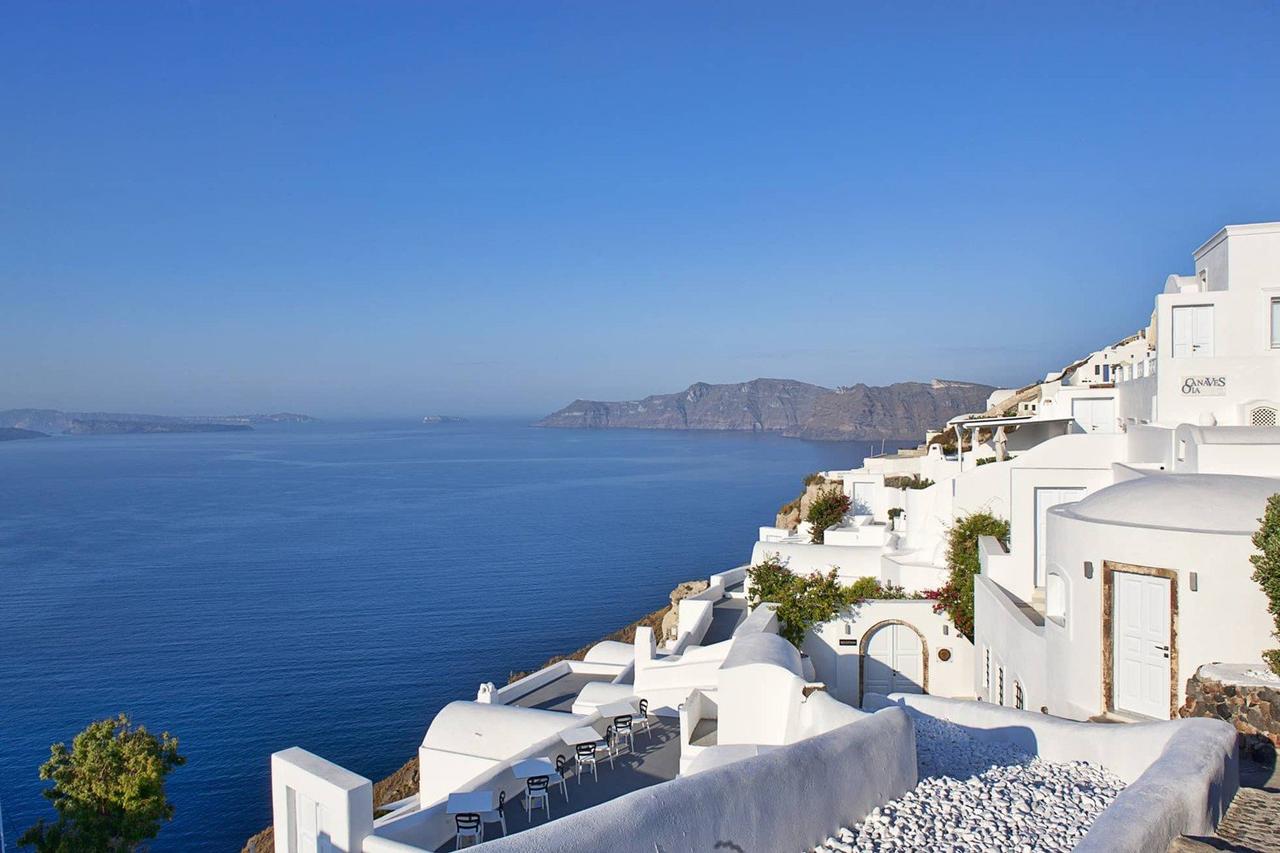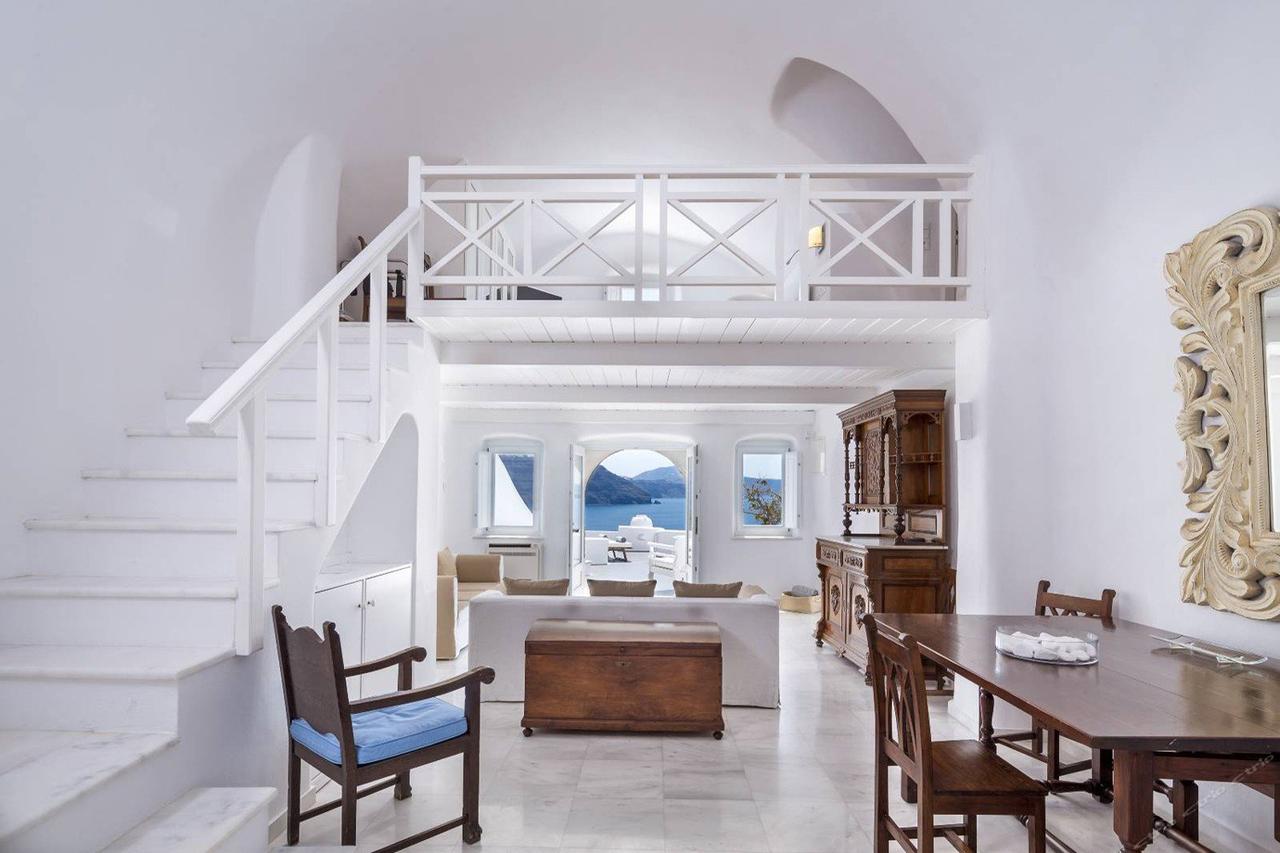 Prime views of the stunning Caldera are guaranteed at this luxury hotel on the in-demand island of Santorini. Canaves Oia's dazzling white, minimalist interior is an Instagrammer's dream – if your camera roll isn't already full of sunset snaps. This laid-back hotel is all about al fresco meals and killer cocktails at the buzzing swim-up bar, before you spend the evening exploring Oia's winding streets. If it's available, book the River Suite which features a meandering plunge pool reached by steps in the bathroom.
Leto Hotel, Mykonos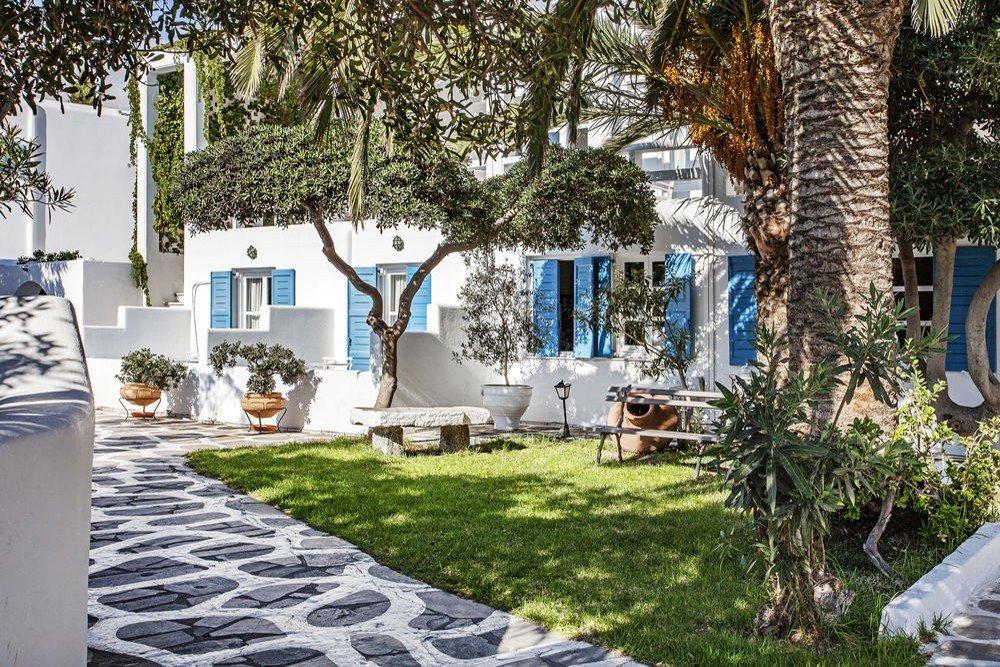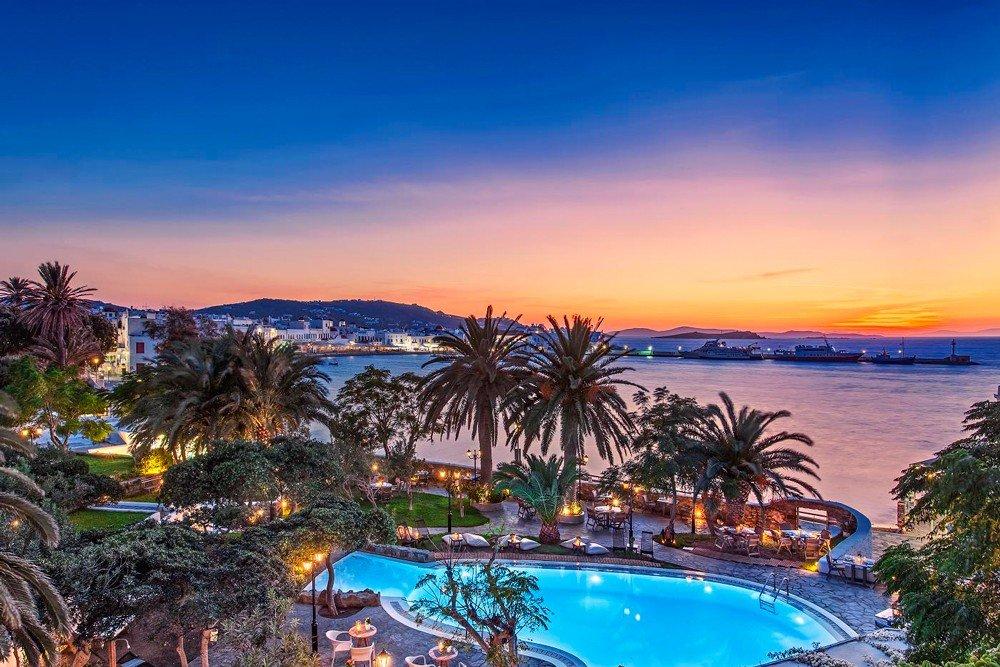 Mykonos has a reputation as a cosmopolitan, party island but in the heart of Chora, among its cobbled streets and historic houses, sits an oasis of calm. Each room at the charming Leto Hotel looks out over the port of Mykonos and the Aegean Sea beyond. A step outside your hotel brings you to thrumming taverns, interesting boutiques and a wonderful atmosphere as the night heats up. If those blue windows don't make you fall under its spell, we don't know what will.
READ MORE: The Biggest New Honeymoon Trends
Daios Cove Luxury Resort and Villas, Crete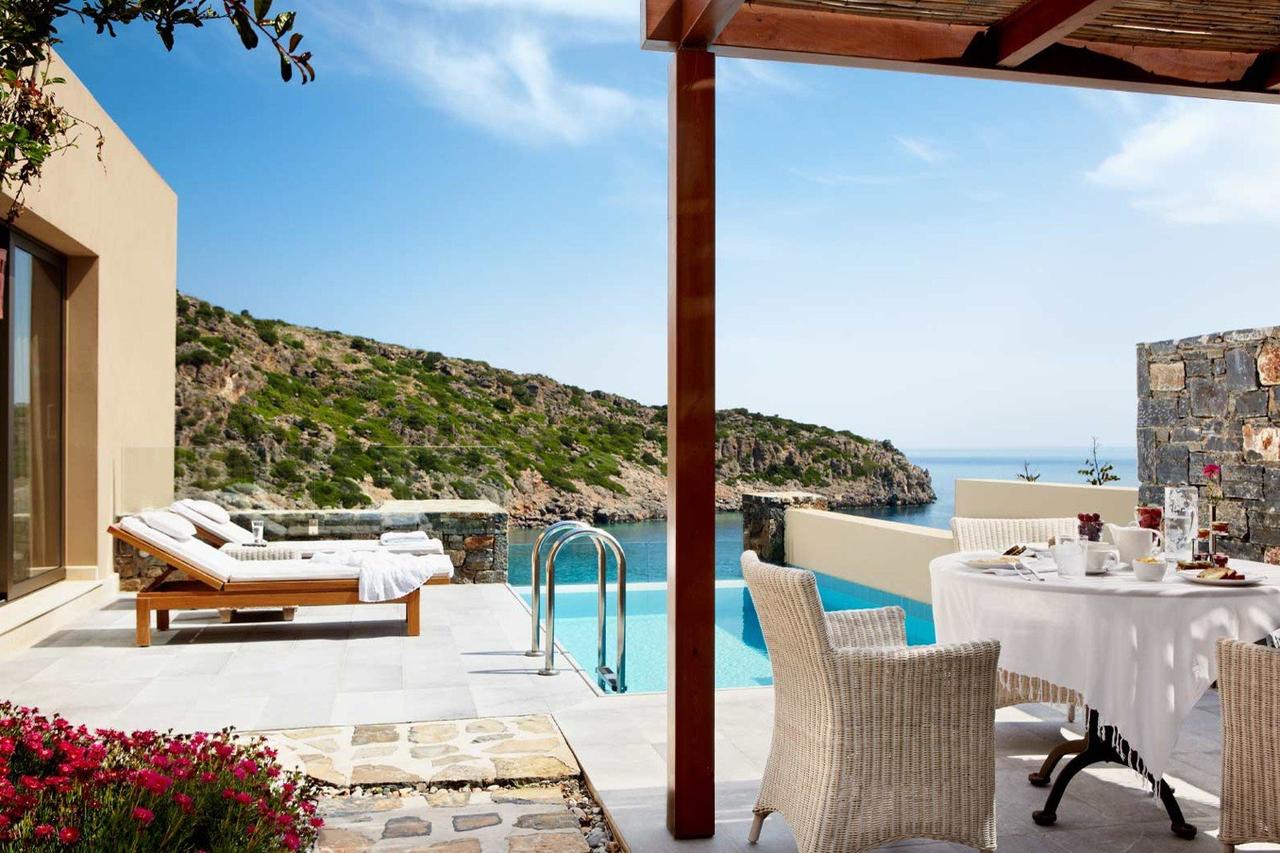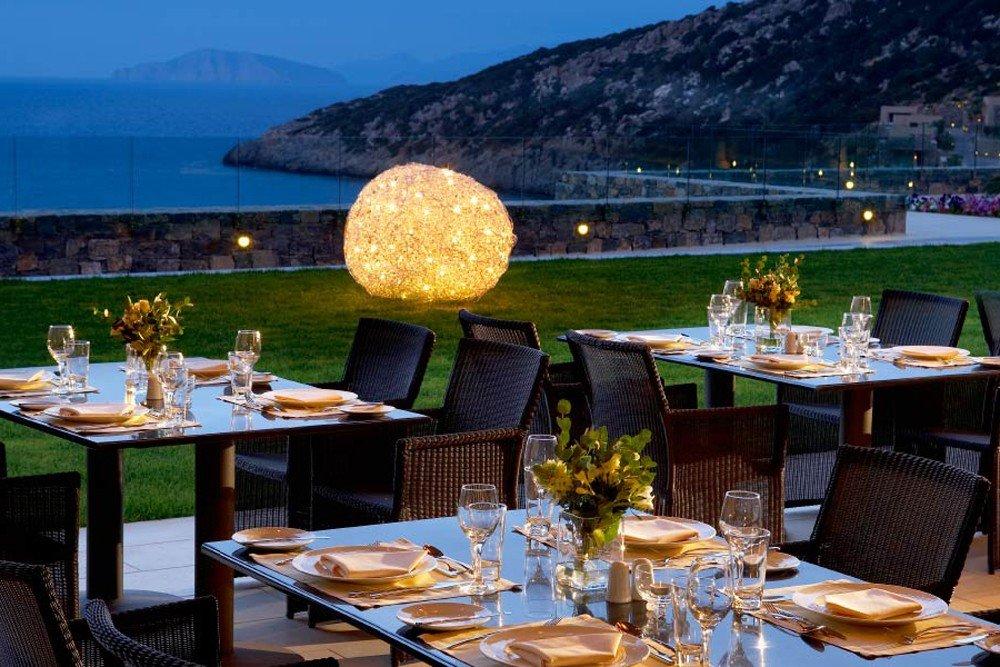 Set in a private cove in Vathi, this 5-star hotel has everything you could ever need: a state-of-the-art spa, sea water infinity pool, tennis courts, fitness centre, water sports, and expert tours to discover Crete's amazing archaeological treasures. If you're after meticulous attention-to-detail, elegant aesthetics and natural beauty, Daios Cove is the Greek honeymoon hotel choice for you. If you want to go all out, get one of their amazing villas.
Danai Beach Resort Villas, Halkidiki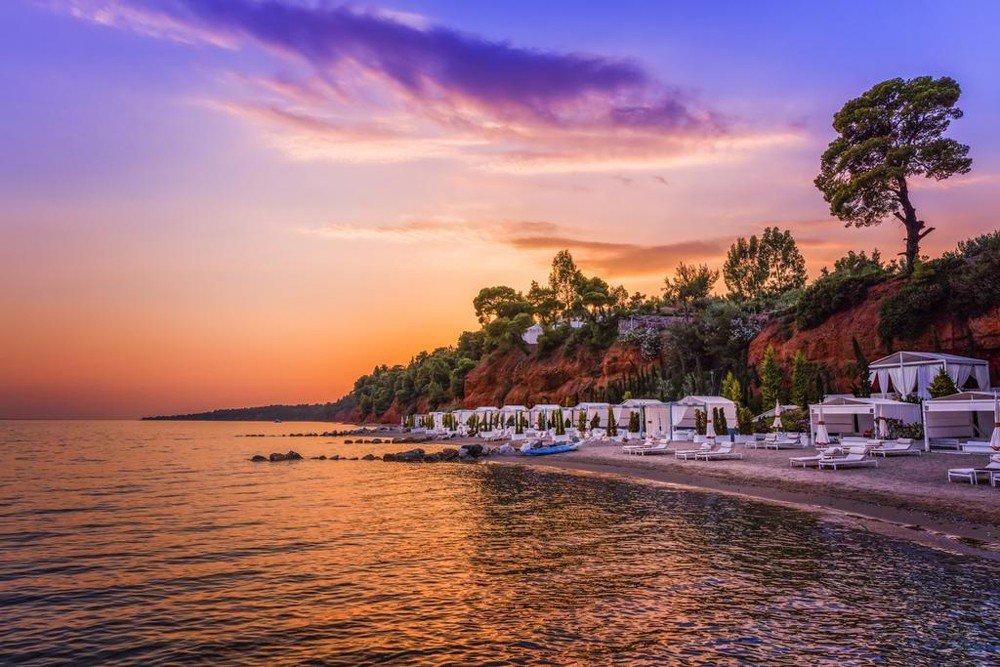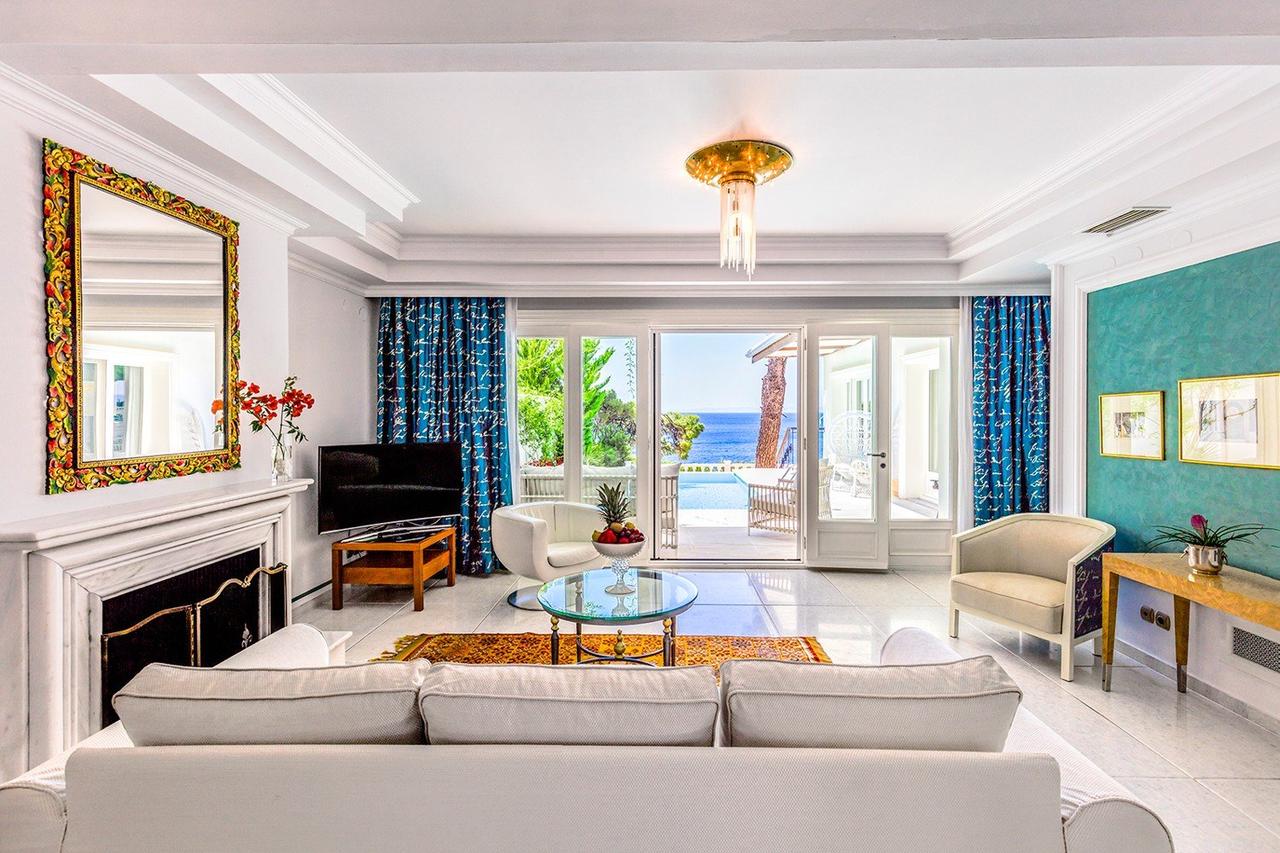 A pristine private beach is just one of the draws at Danai, where the beach cabanas call and staff are always on hand with a refreshing drink. Romance is top of the cards here, with private dining available on the beach or their rustic wine cellar. They'll arrange live classical music, candles everywhere and gourmet food. Suites are elegant and colourful, or hire a villa with floor-to-ceiling walls to see that breathtaking view. And if you've ever wondered what a 'bath butler' is, book in to their spa to try your very own.
READ MORE: The Ultimate Guide to a Honeymoon in Europe
Abaton Island, Resort and Spa, Crete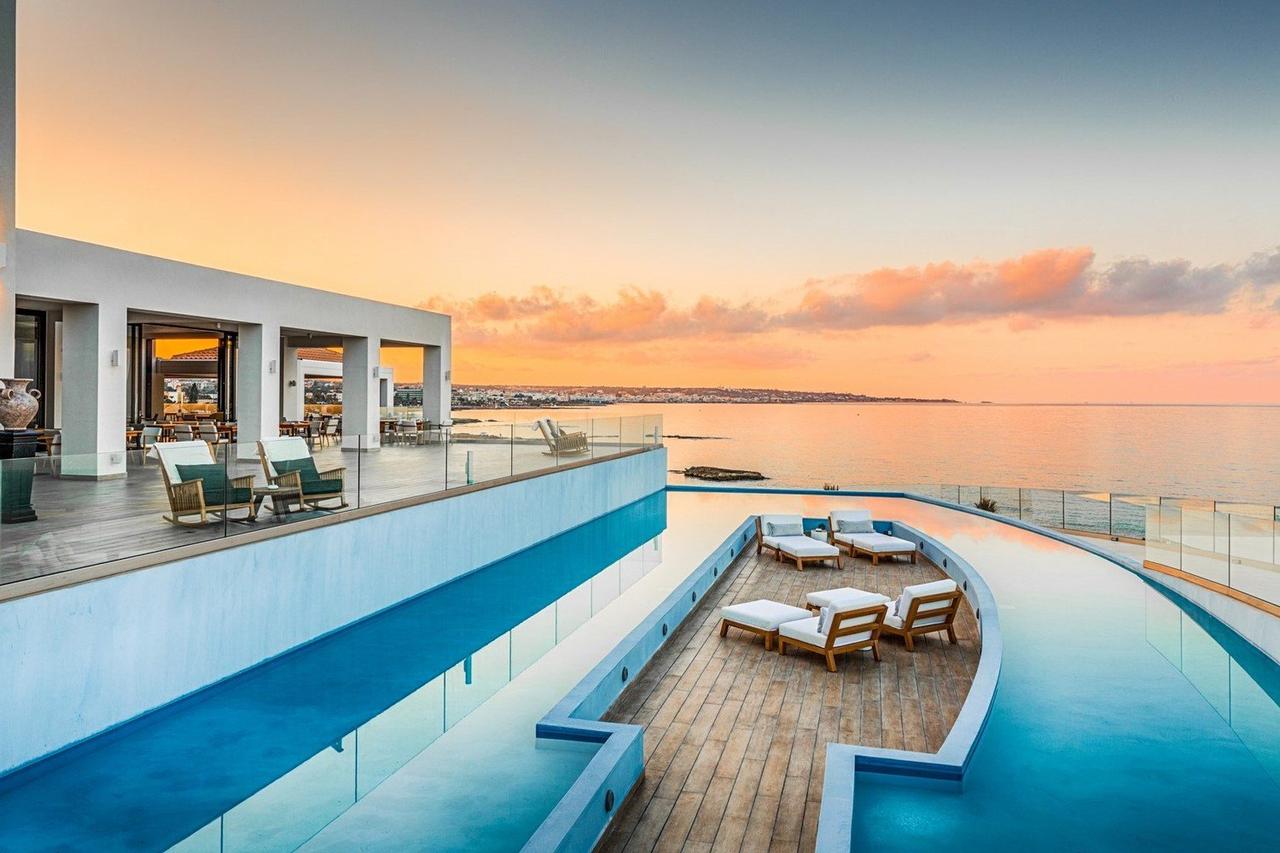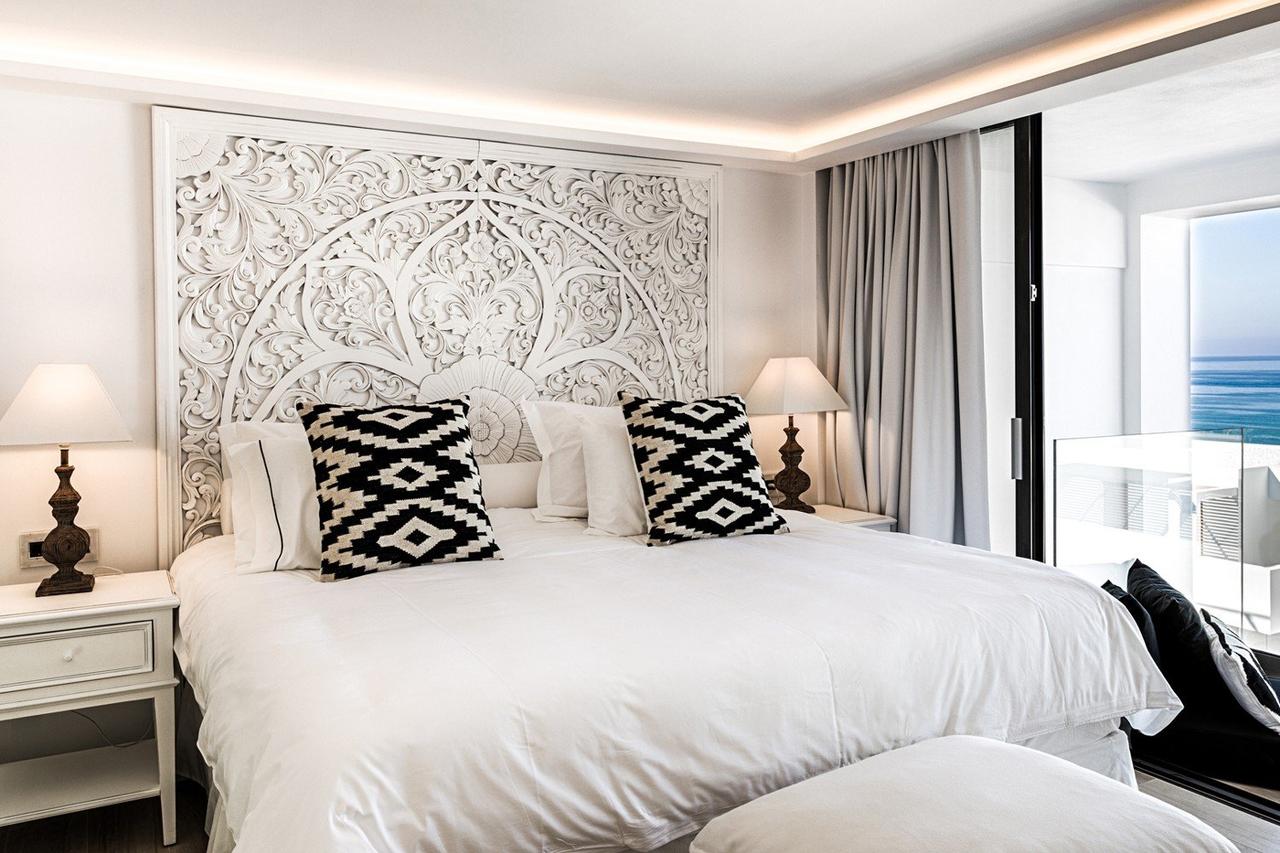 Just look at that pool! This newly-opened hotel easily claims the title of having one of the best views in Crete. Aside from their main pool, a whopping 71 of the rooms also come with their own private or sharing pool and there's cool amenities around every corner. Five stylish restaurants can host you for dinner, while a helicopter service is available if you want a private tour of the island. If you're blowing your budget, Abaton Island's Royal Villa has its own gym, infrared sauna, heated pool and Hermes toiletries on tap.
New Hotel, Athens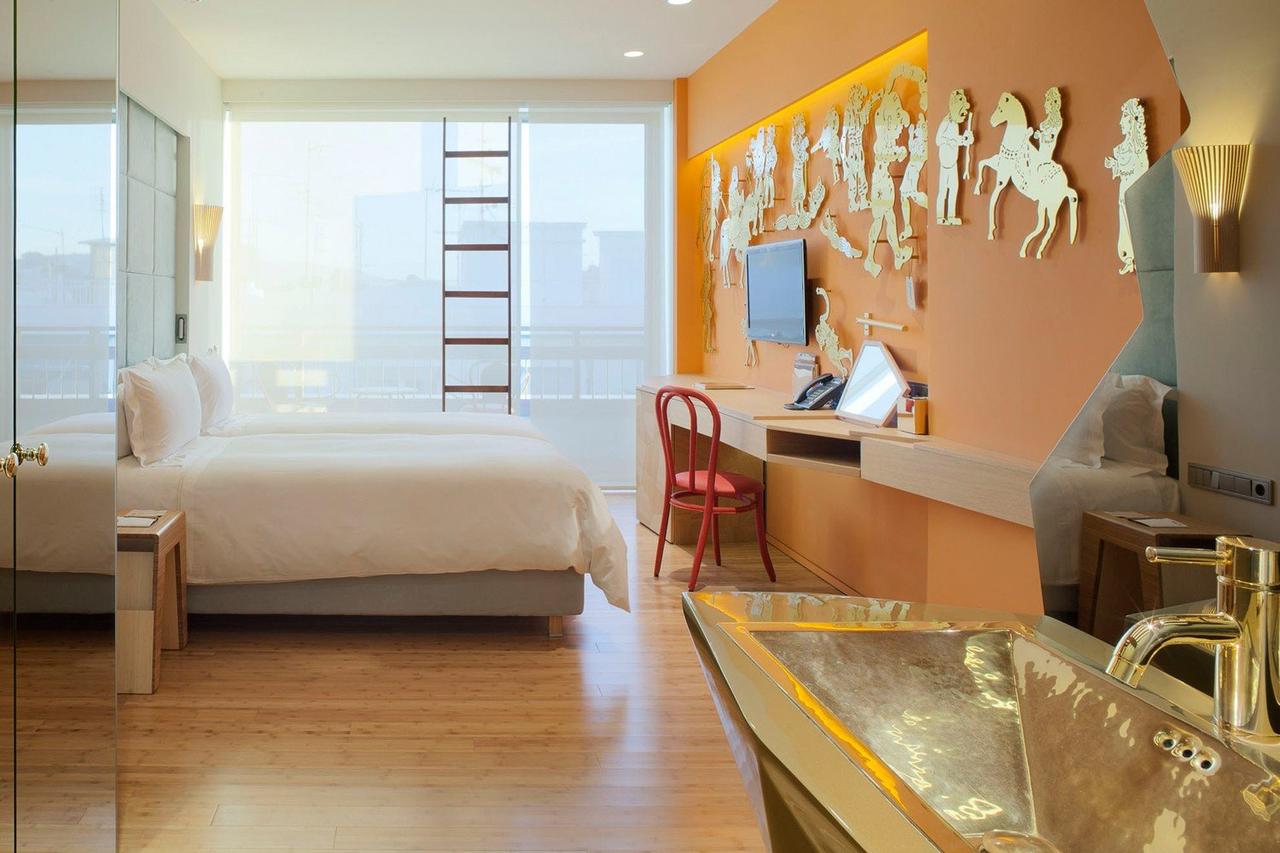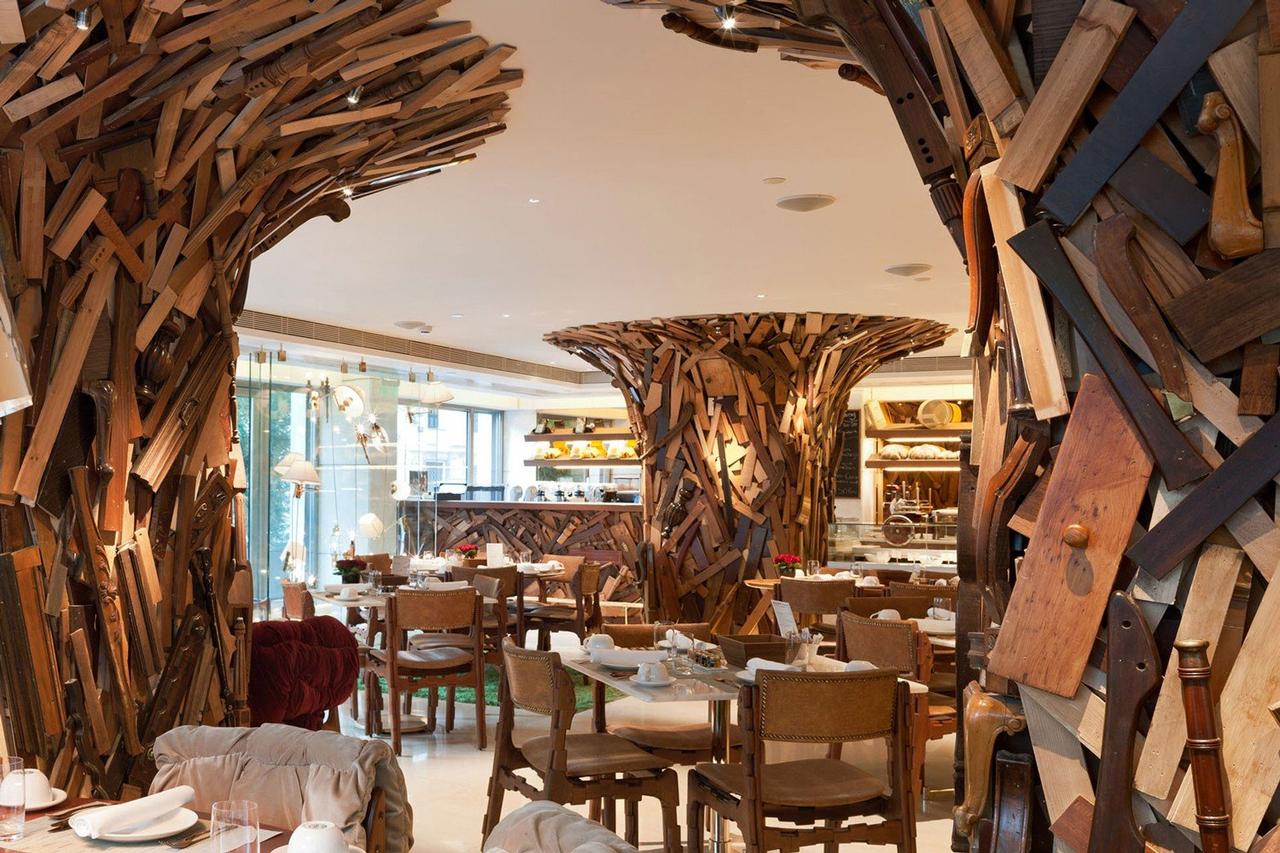 A design-lover's dream, this arty new hotel is daring, fun and unique. Their Penthouse is ideal for honeymooners, with a 180-degree view of the famous Acropolis to sip wine before. While there's no pool, there is a hammam, spa and Jacuzzi so you'll still manage to find time to relax among the bustle and buzz of Athens. The first hotel by the Campana brothers, New Hotel feels like living in an art installation, with energetic and friendly hospitality thrown in for free.
READ MORE: 29 of the Best Mini-Moons in the UK
Domes Noruz Chania, Crete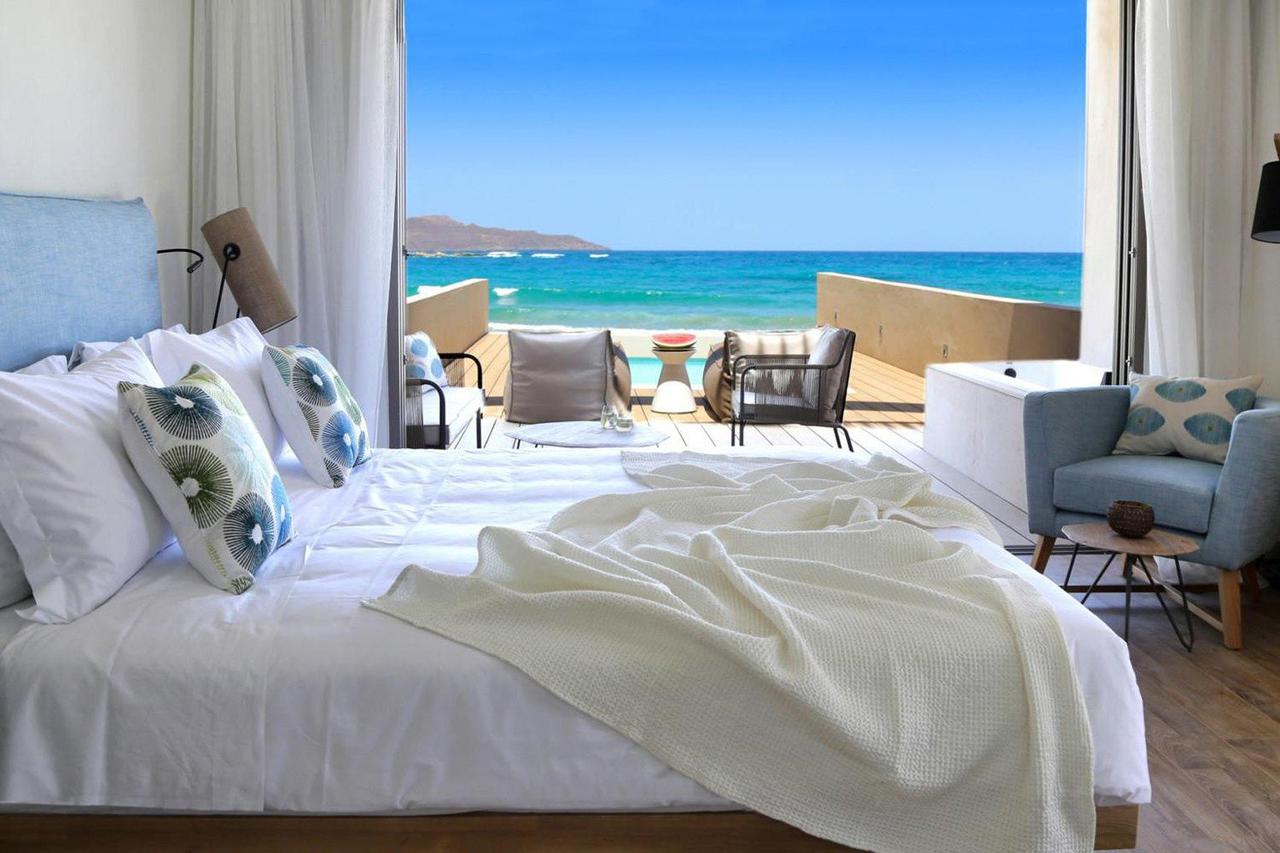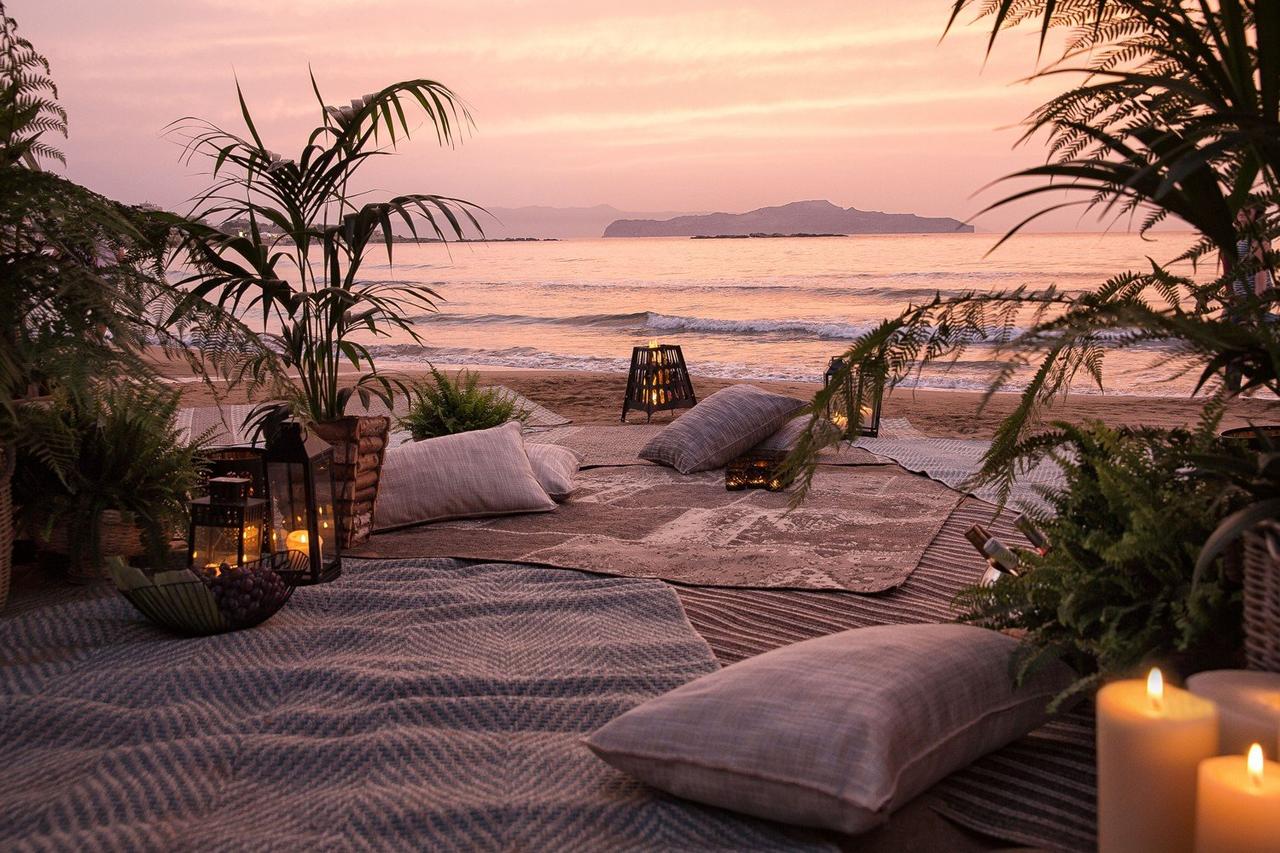 Sleek, luxurious, and achingly cool. For couples who love something out the ordinary, the adults-only Domes Noruz Chania offers it: DJ nights, wellness workshops, gastronomy evening with guest chefs, fashion, arts and cultural events. Relaxing is on the menu too with a beautiful spa, buzzing bar and trio of poos. Outside the hotel, Chania's picturesque old town beckons, with a blend of beautiful Greek, Ottoman and Venetian architecture to lose yourself among.
Ekies All Senses Resort, Halkidiki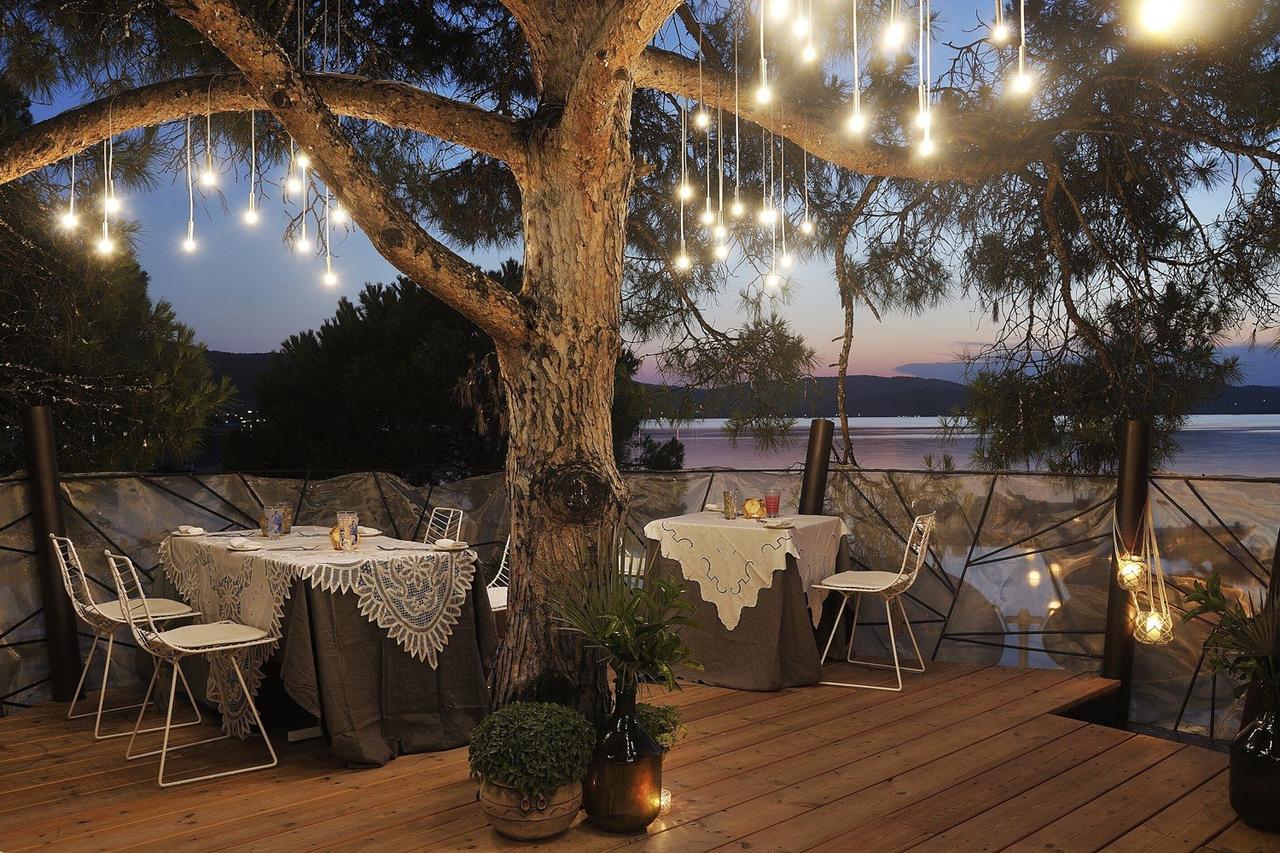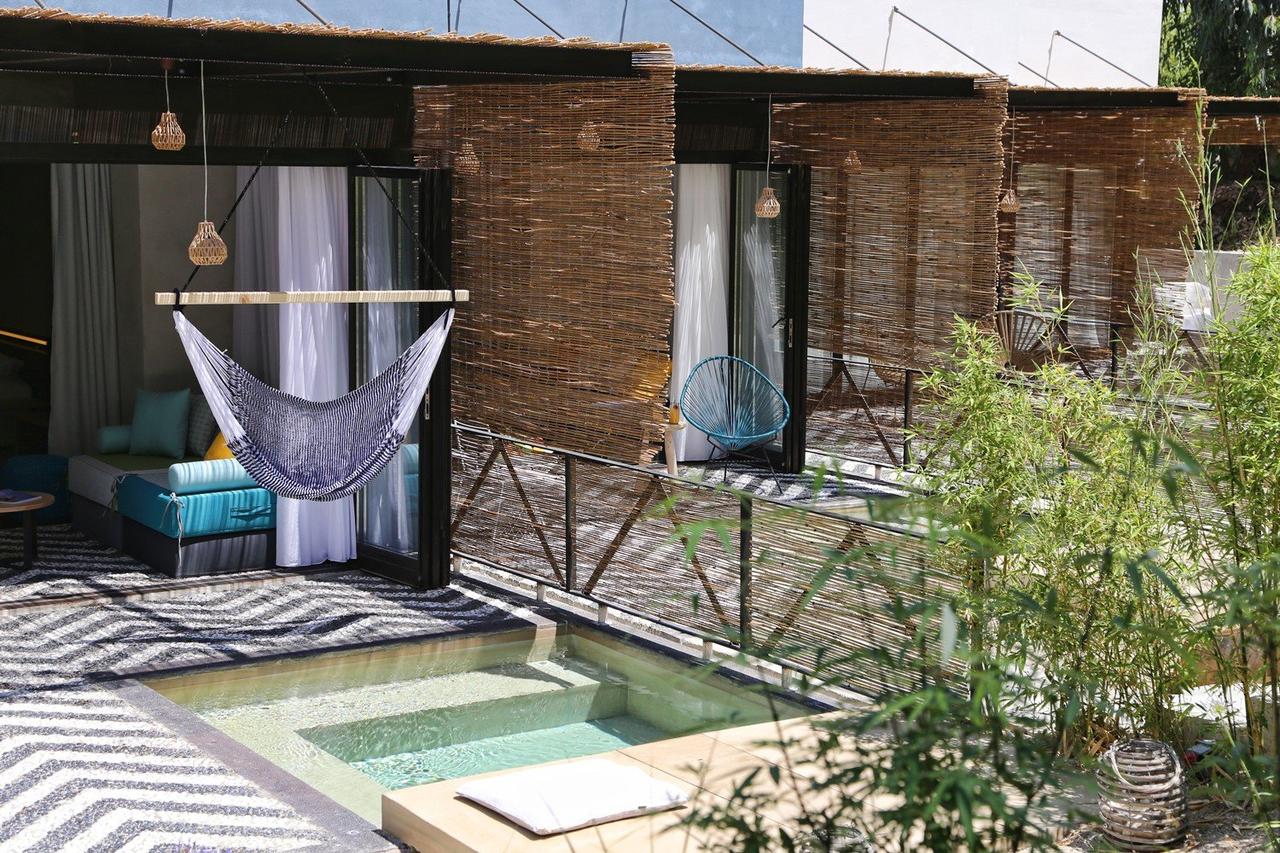 Surrounded by crystal waters, sandy beaches, pine forests and caves, Ekies All Senses Resort is all about natural, barefoot, bohemian luxury. Where else will you find a treehouse restaurant with uninterrupted views of the cobalt Aegean? Just beyond Vourvourou Bay are lots of little islands waiting for you to take a day trip, a picnic and a snorkel. Inside the hotel, take your pick of restaurants and bars, before snuggling up in the beautifully designed rooms, which blend with the natural landscape.
READ MORE: No-Fly Honeymoon Ideas
Poseidonion Grand Hotel, Spetses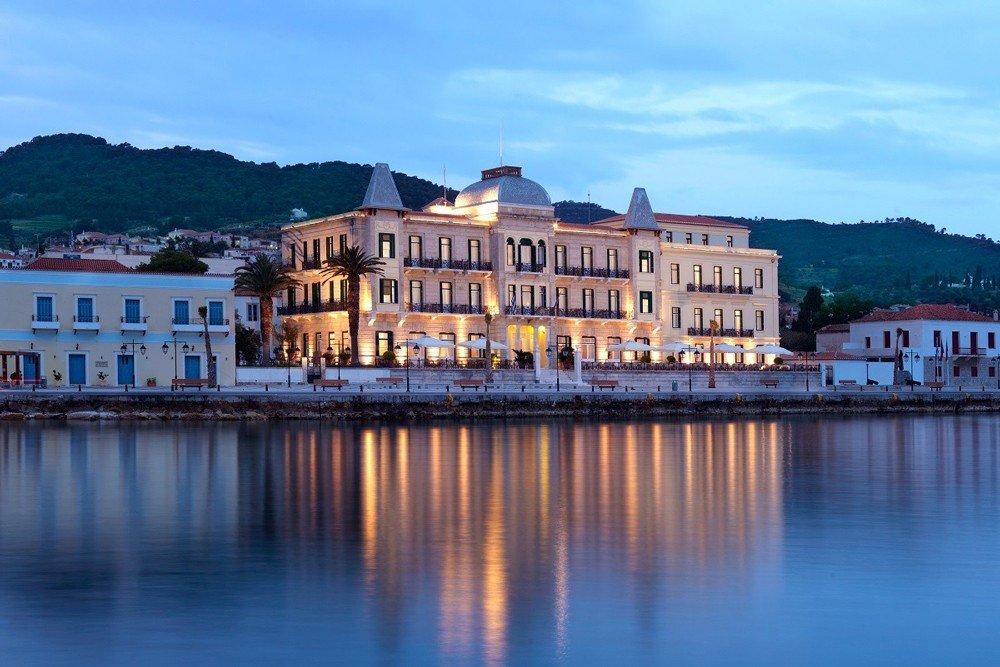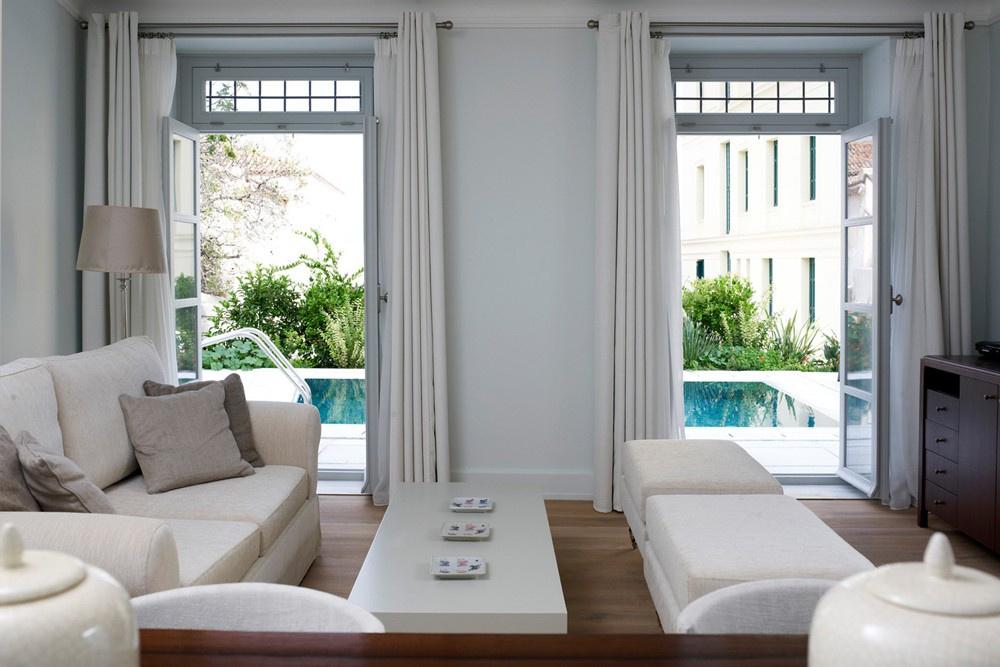 Spetses is the playground of the rich and fabulous of Athens and they all flock to the impressive Poseidonion Grand Hotel. Packed full of turn-of-the-century grandeur and perfect cocktail drinking spots, this is five-star luxury reimagined. The La Cupola suite is perfect for honeymooners, with a special sky window to stargaze, a roof terrace with panoramic views of Spetses town and a private massage loft. The island itself is car-free and home to more sandy beaches and secluded bays than you'll have days to explore – and they'll make you a delicious picnic lunch at the hotel.
Perivolas, Santorini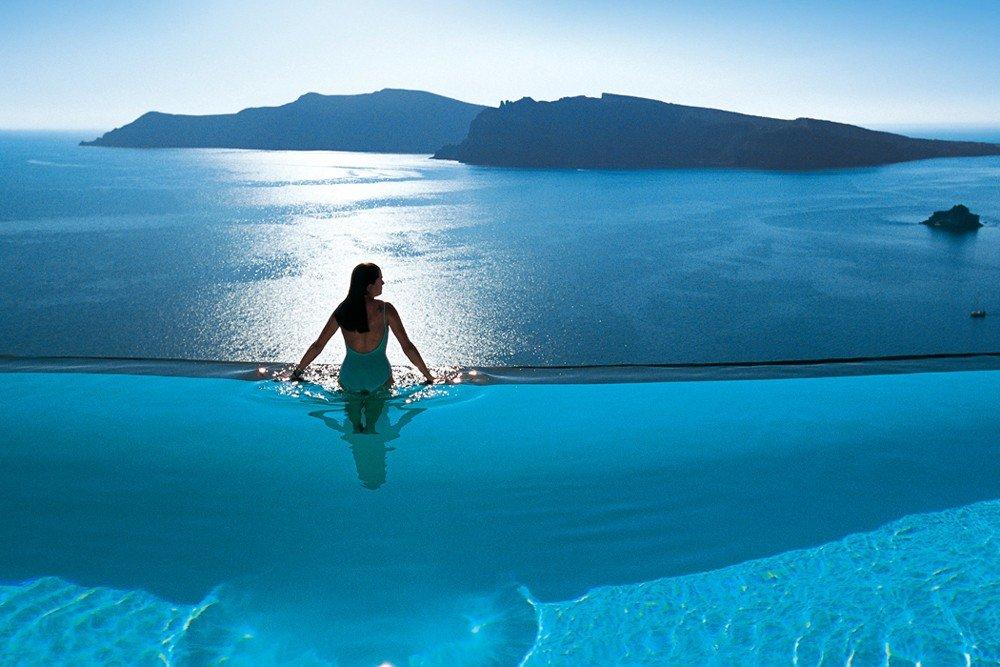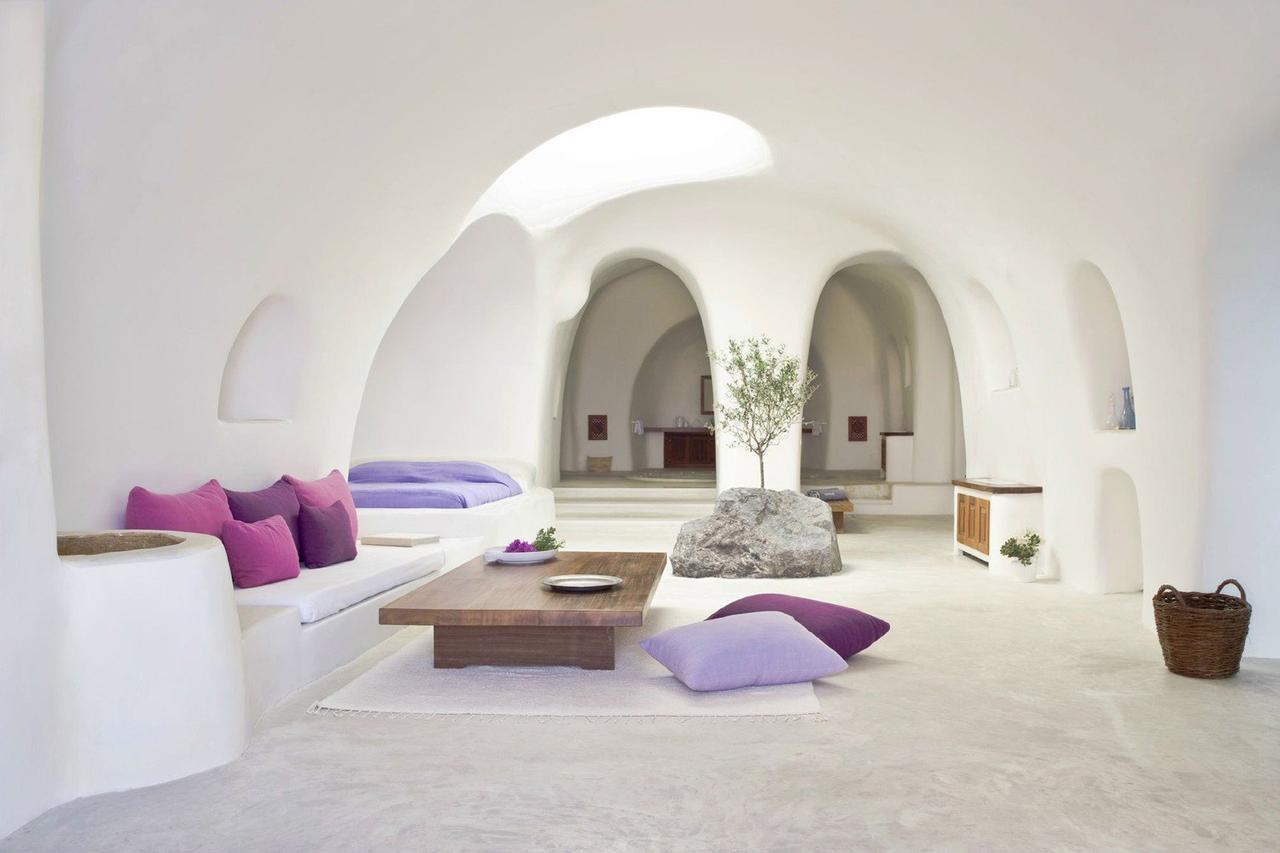 You won't find a list of the best hotels in Santorini without Perivolas on it. Carved almost like an amphitheatre into the curved cliffside of Oia, the rooms are expanded from caves – all smoothed, whitewashed and utterly inviting. What's really jaw-dropping here is the infinity pool that stands out against the black volcanic rock. You'll want a sun lounger as the sun sets. The hotel can arrange a tour of the caldera by private catamaran or set you up horseback riding, scuba diving and wine tasting.
READ MORE: 21 Game-Changing Honeymoon Packing Ideas
Grace Mykonos, Mykonos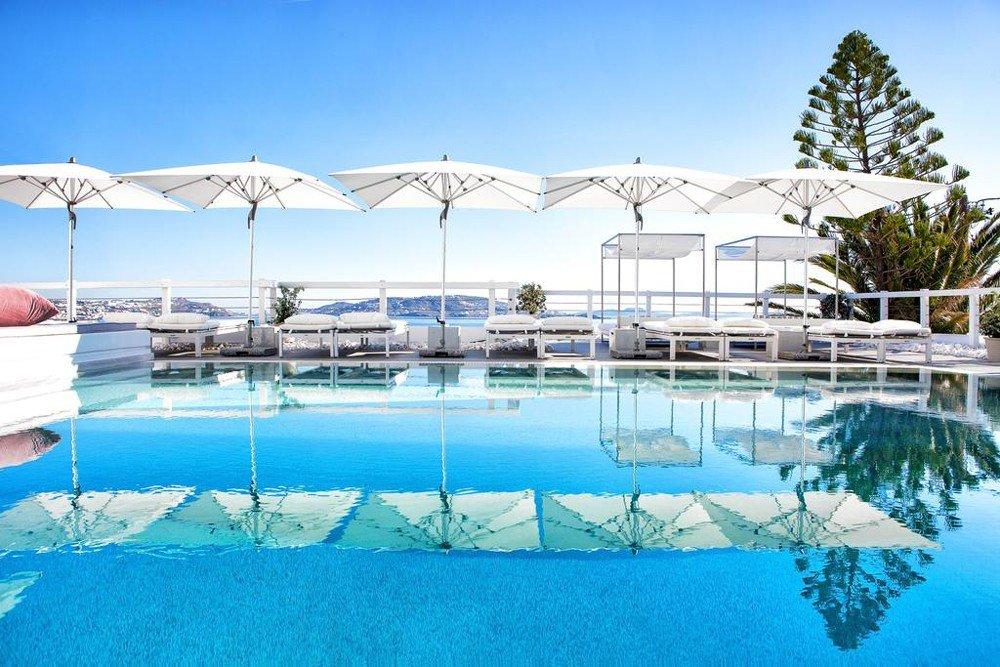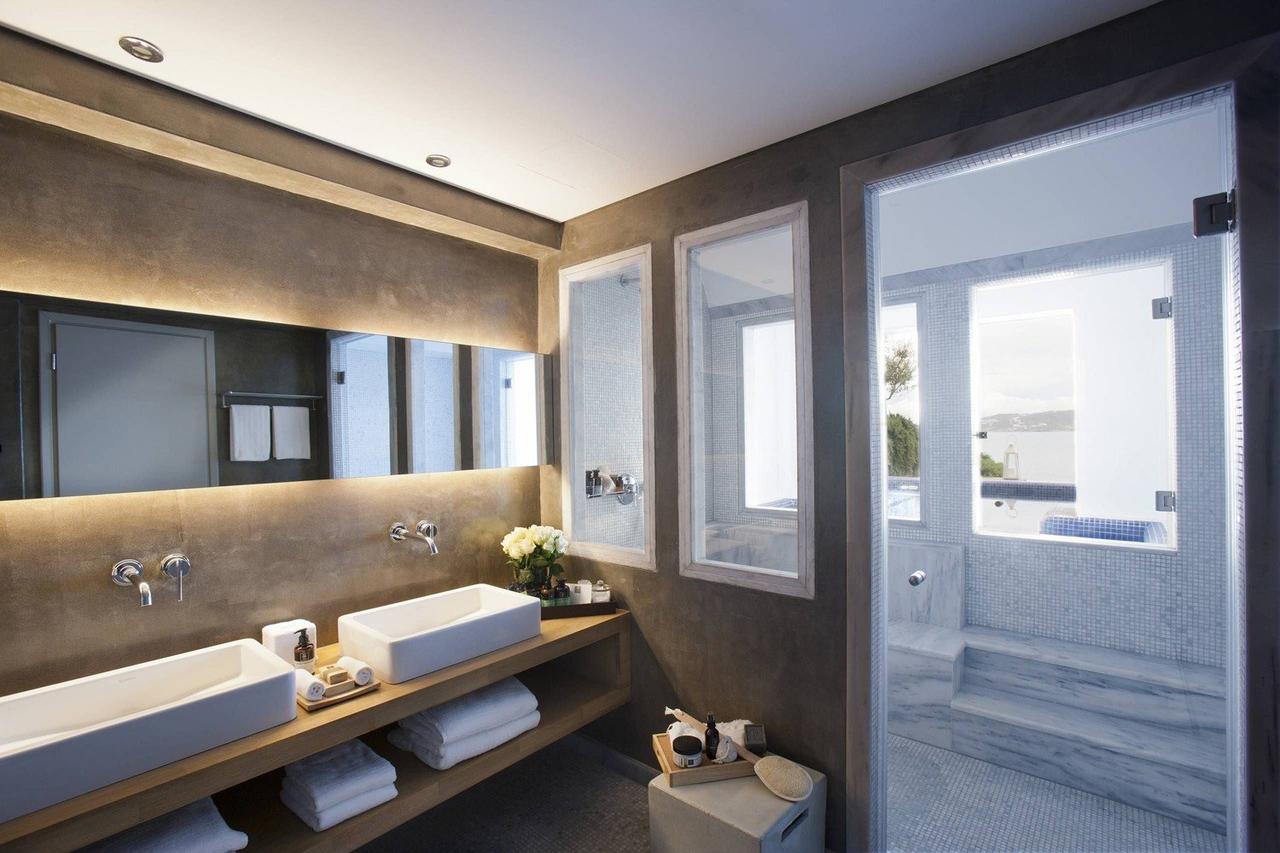 Located just north of Mykonos town, you have the best of both worlds at Grace. You're right on the shores of the sandy beach, while close enough to the buzzing nightlife of the town. Within the sleek hotel, you'll find a luxurious spa perfect for unwinding after all that wedding planning, delicious fine dining and king-size beds you'll never want to leave. They think of everything here, including Nespresso machines in every room to help cure the after-effects of the nightlife. No wonder Grace is one of the most sought-after hotels in Mykonos.
Lango Design Hotel & Spa, Kos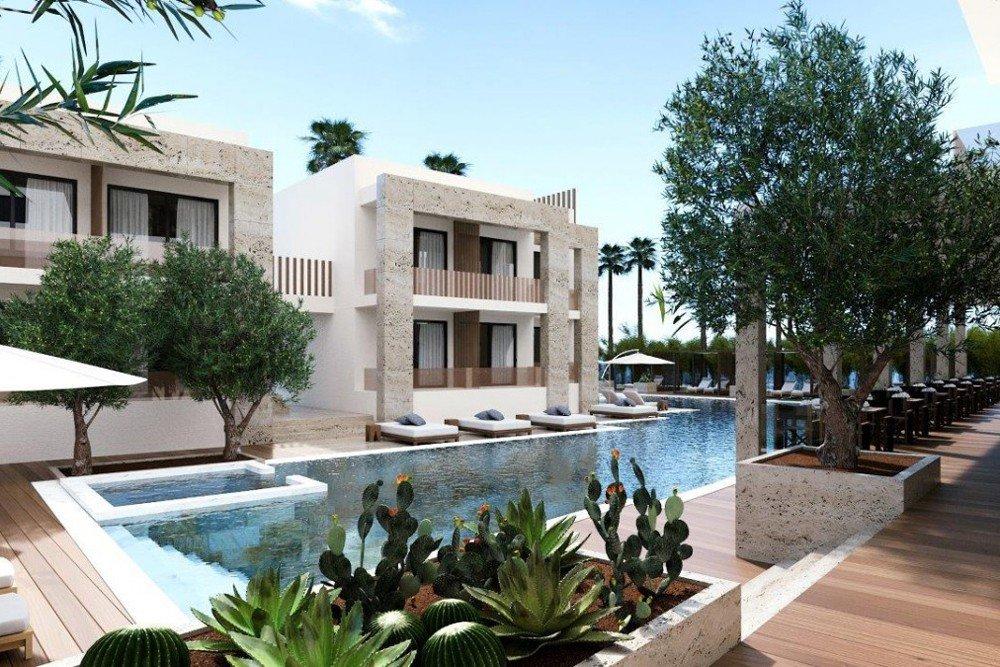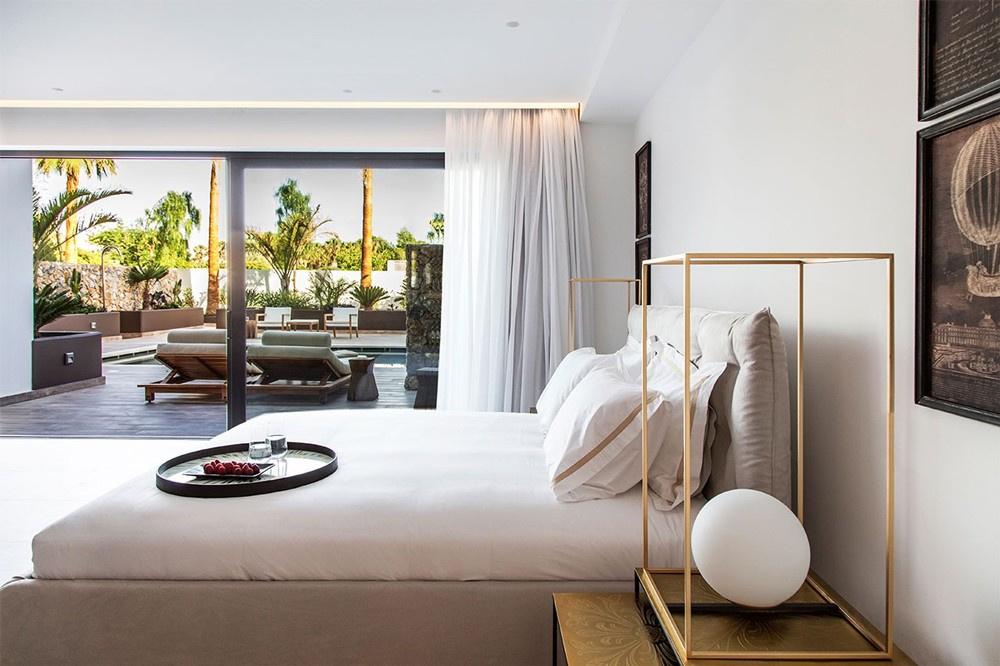 Contemporary, clean and bright: Lango rightfully deserves the word 'design' in its title. This adults-only boutique hotel on the island of Kos combines modern architecture with traditional Greek hospitality and luxurious facilities. You won't have a care in the world as you relax on the golden sands or by the smart pool. Just 2km from Kos Town, you can take an amble into the centre to discover all on offer there.
READ MORE: The World's Most Romantic Honeymoon Experiences
Grand Forest, Metsovo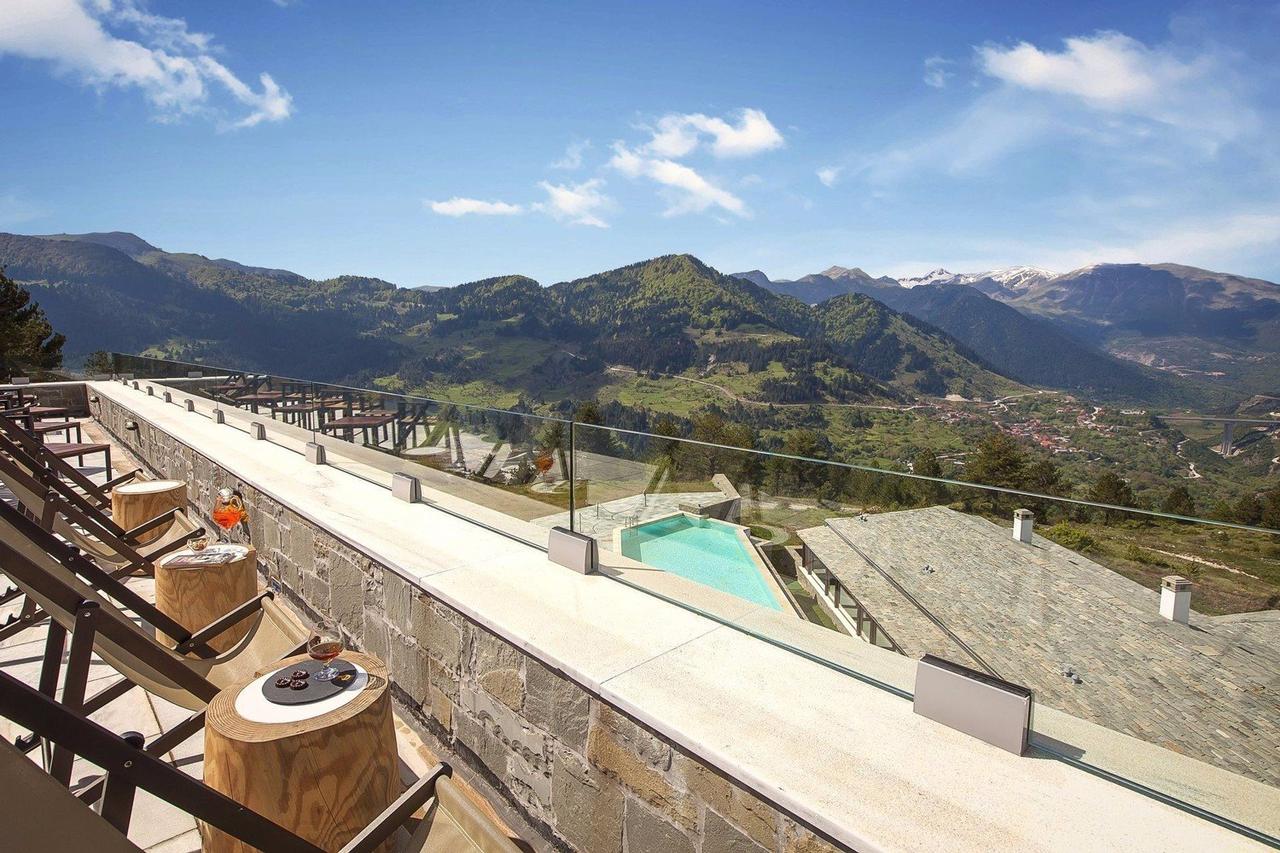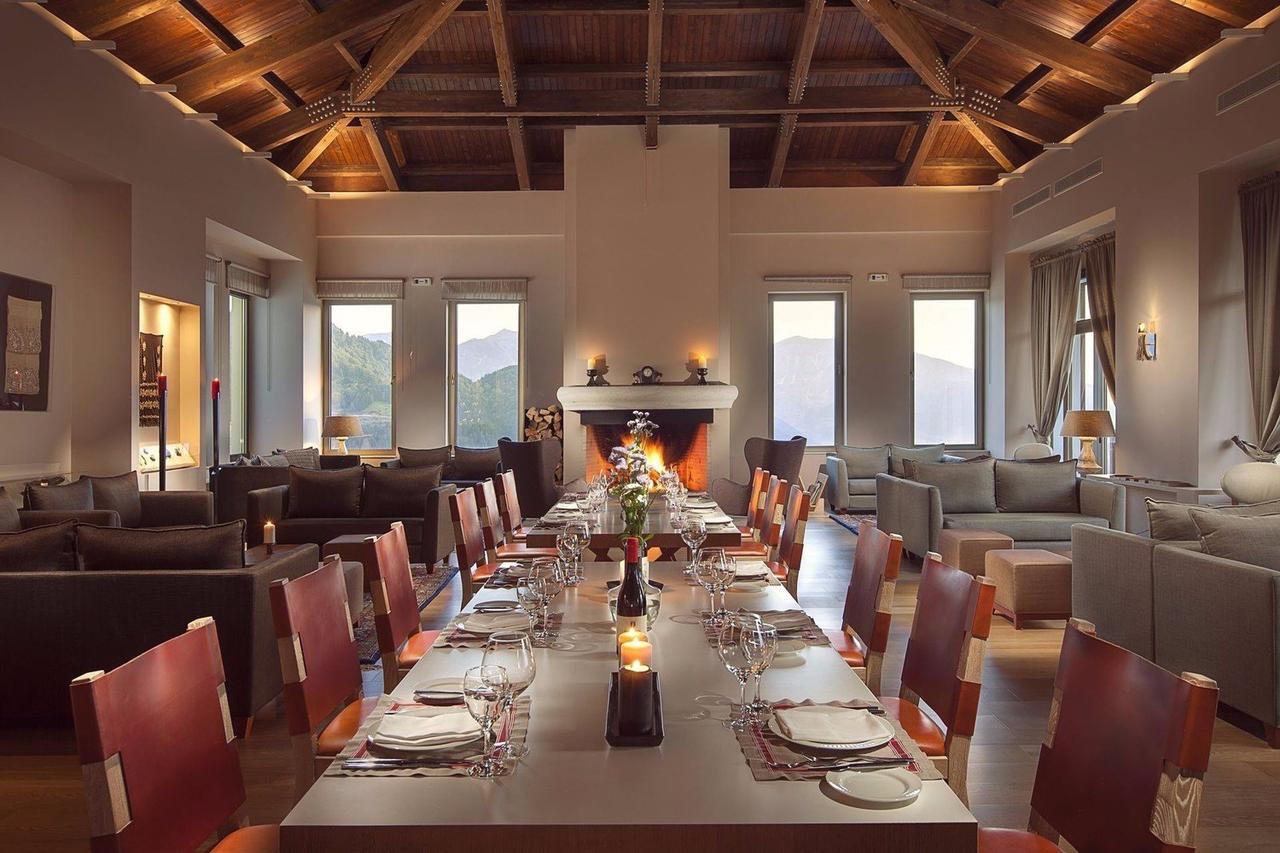 Nestled in the most famous mountain destination in Greece, this 5-star hotel is ideal in both summer and winter, when it opens for skiing. For adventure-lovers, there's so many activities to keep you busy: truffle hunting, rafting, mountain biking, paragliding and horse riding. If rejuvenating among nature is your thing, you can do that too in their cosy and elegantly furnished lounges and suites, or try Grand Forest's spa – it uses local Greek herbs and plants.
Delfino Blu Boutique Hotel, Corfu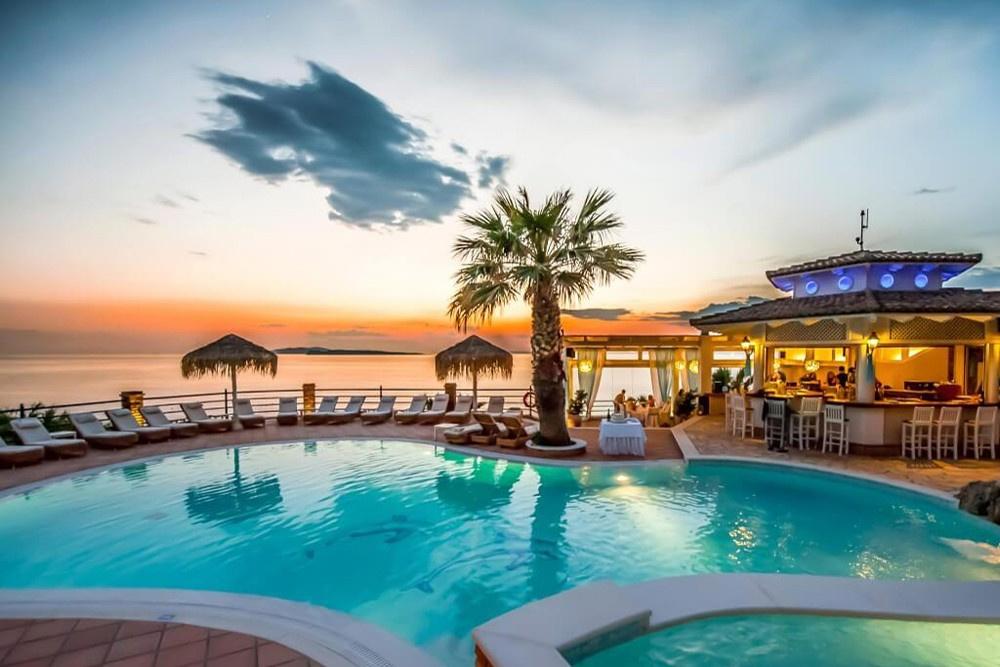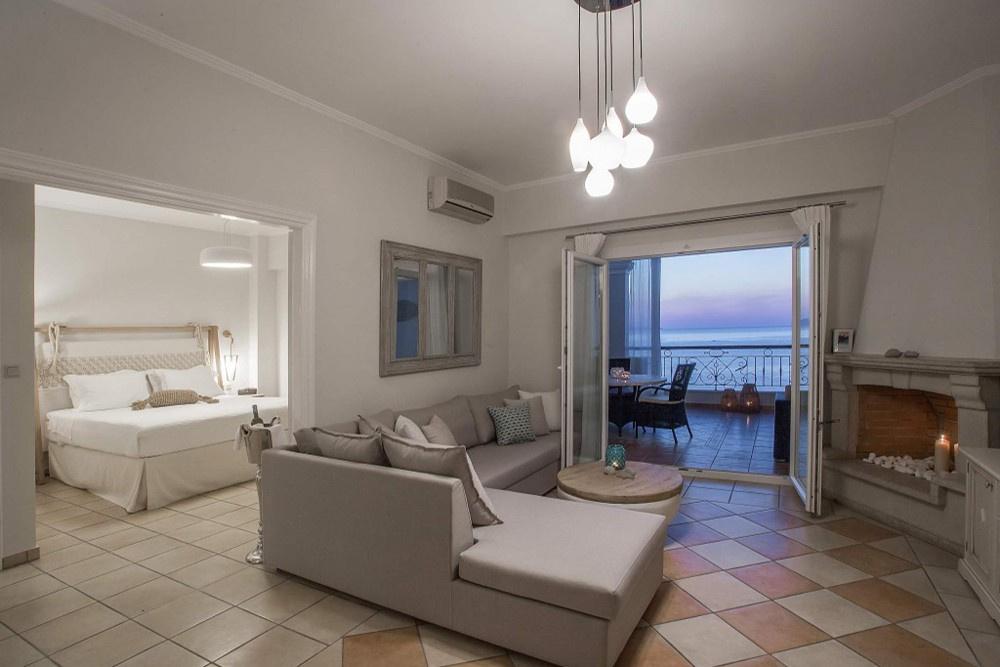 This intimate luxury boutique hotel, set on the edge of the calm waters of Agios Stefanos beach, stands out for its impeccable service where nothing is too much trouble. The Delfino Blu's gorgeous honeymoon suite is essentially your own apartment, with panoramic views over the sunset. The hotel owns a luxury yacht called Volvere that's at your disposal during your stay. There's plenty of other activities to fill your time if relaxing in the yacht, by the pool or at the spa aren't enough. Go snorkelling, diving, hiking, jet skiing, quad biking or even tour the local beer factory.
READ MORE: The Best Honeymoon Castles From Around the World
Boheme Mykonos Adults Only, Mykonos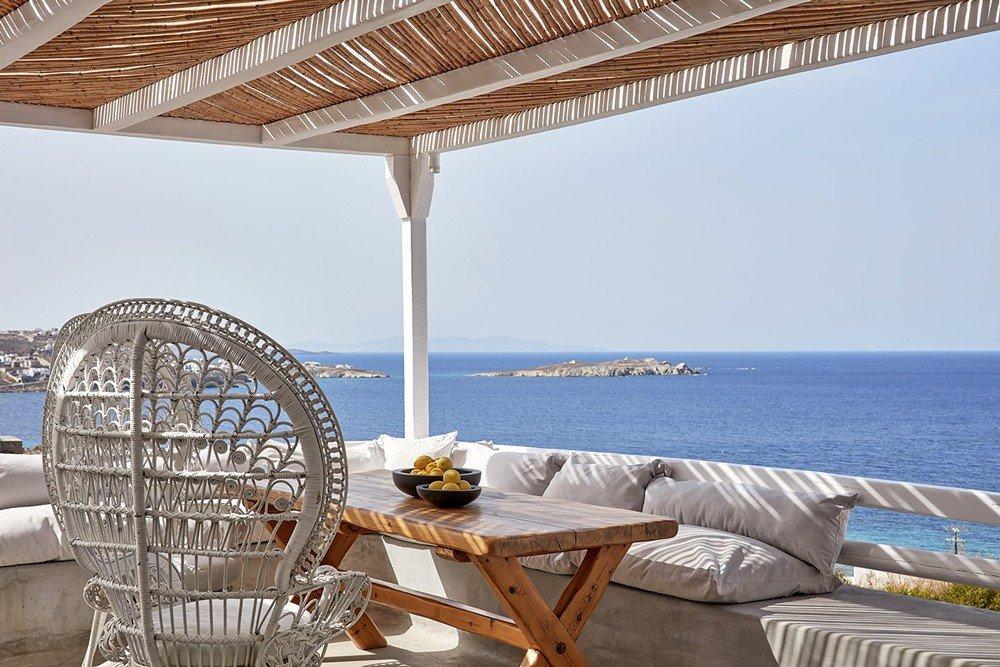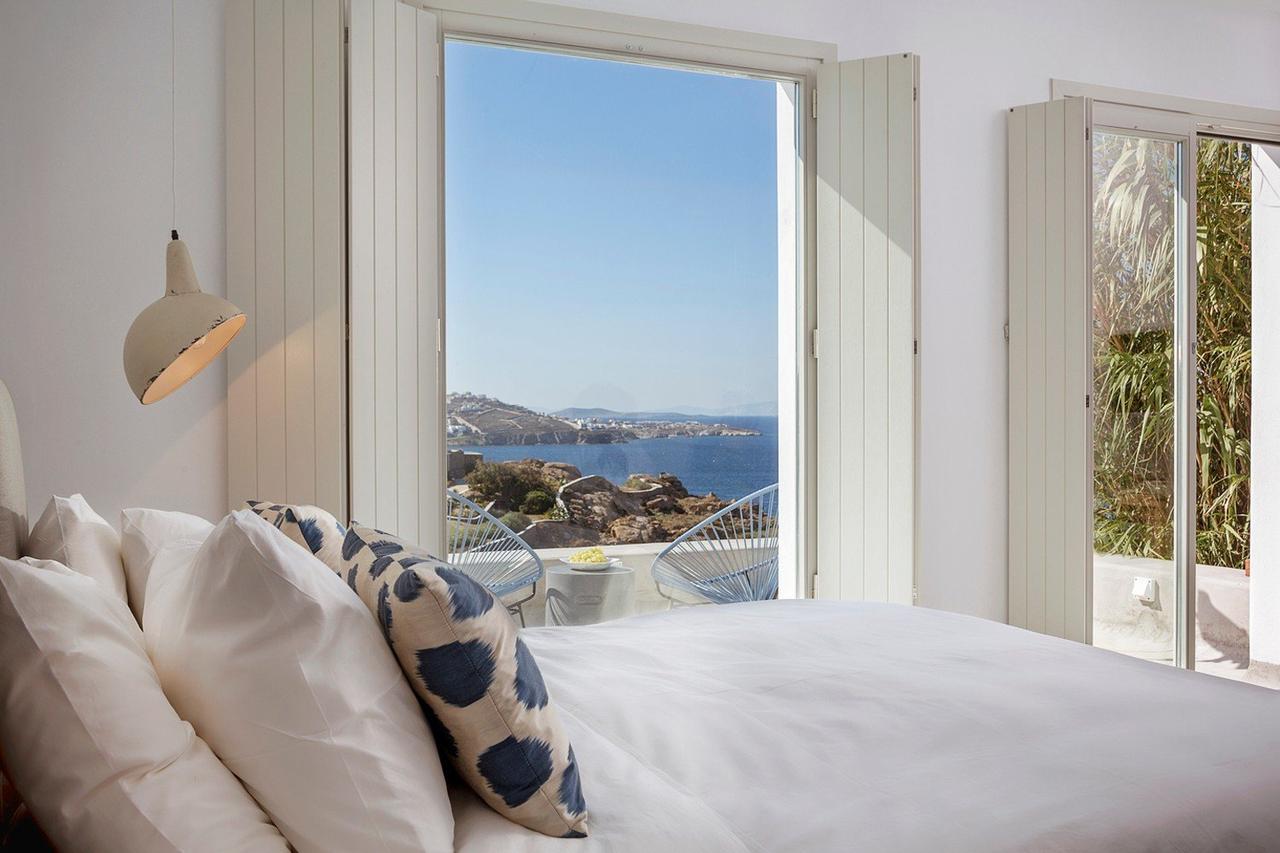 There's a relaxed, bohemian, go-with-the-flow atmosphere at this beautifully designed hotel, but don't expect to find anything less than impeccable service. Little touches include a local mobile phone for each couple during their stay so you can always call the hotel for recommendations. Boheme Mykonos' serene mountainside location ensures privacy and total seclusion, so the pair of you can come back down to earth gently at this gorgeous retreat.
Andronis Concept Wellness Spa, Santorini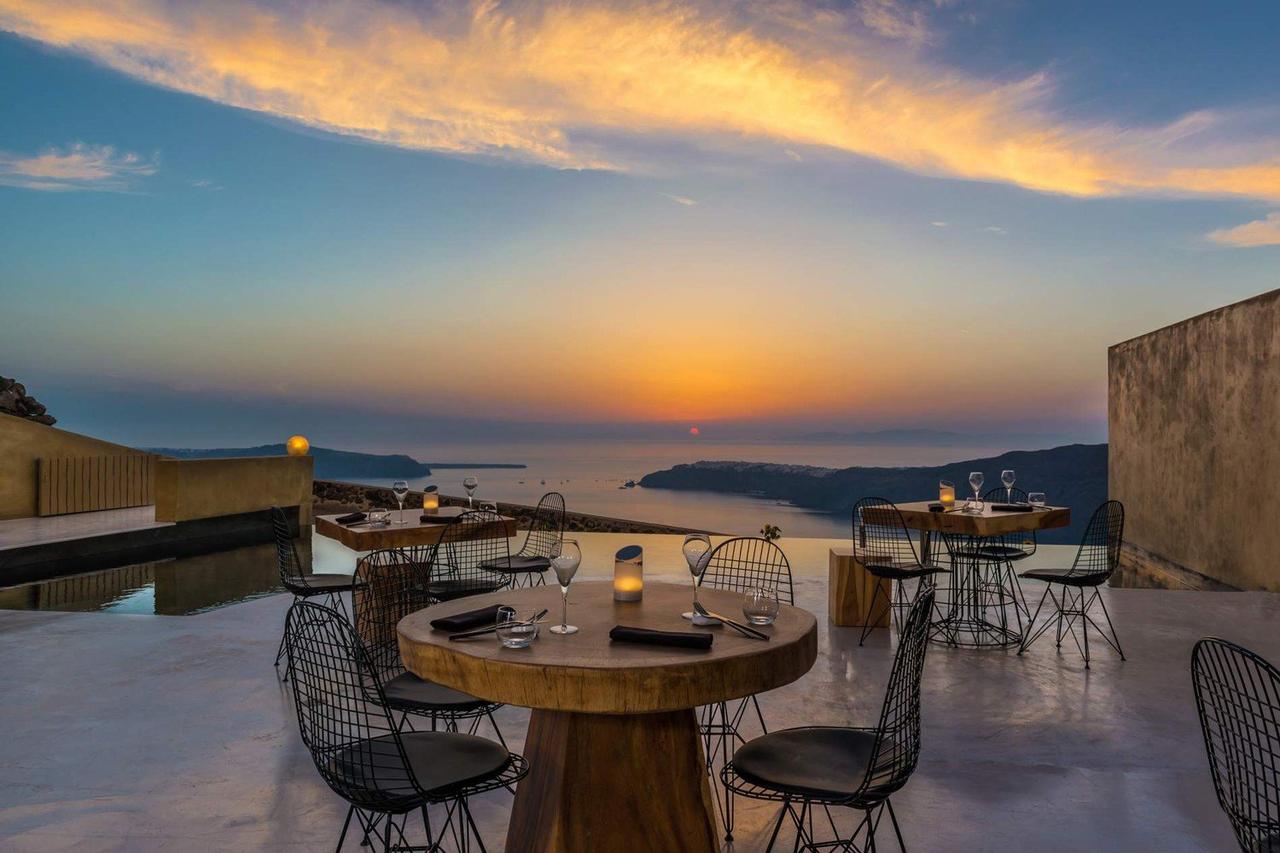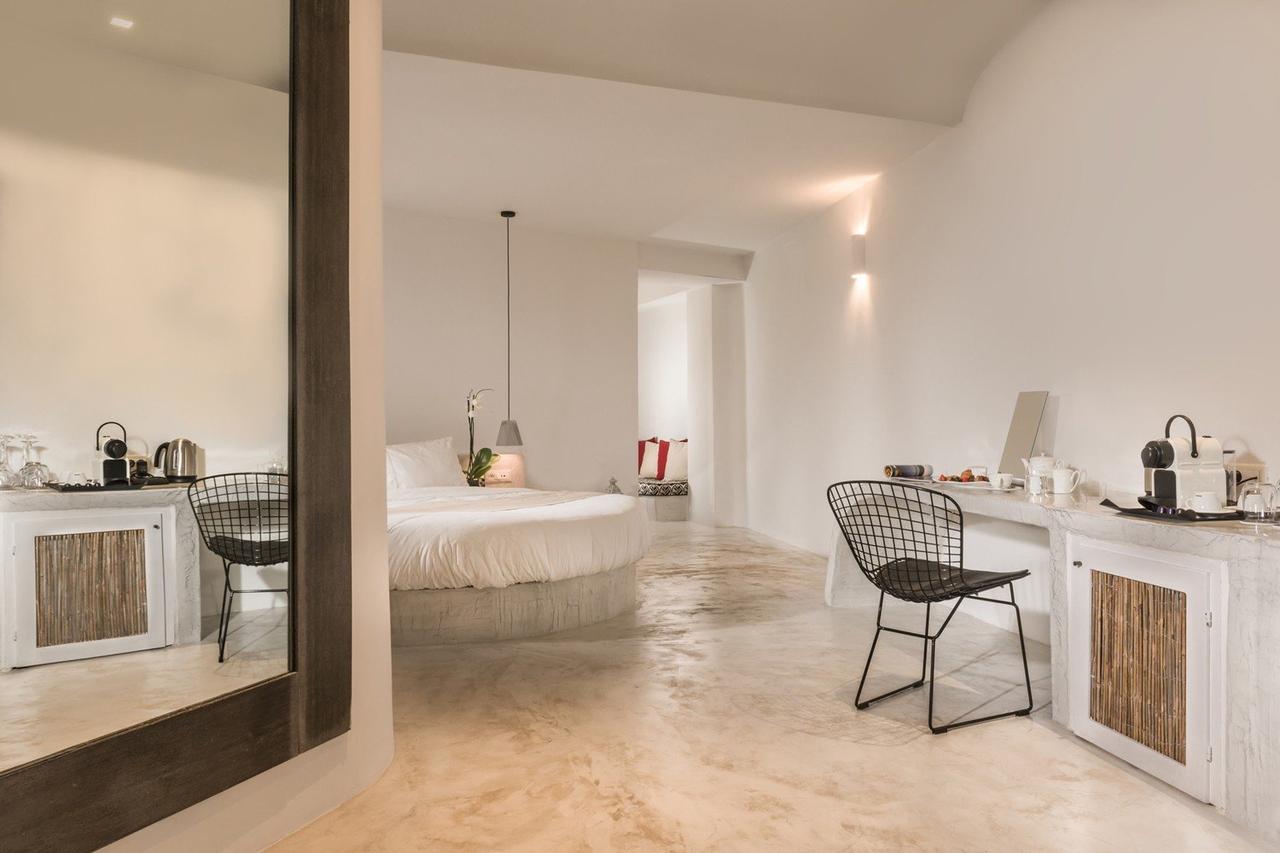 Tranquility abounds at this serene spa resort. A perfect haven for wedding-weary newlyweds, there's a huge choice of treatments at their spa – the largest on Santorini – from massages to facials, detoxes and hammam rituals. If you want to return to the real world refreshed, Andronis Concept Wellness Spa is the place to do it. Here wellness comes without the new age spin; this is indulgence, pure and simple. Naturally it all comes with those astonishing views of Santorini's famous Caldera – just begging for some sunset yoga.
READ MORE: Mid-Range Budget Honeymoon Destinations
Kinsterna Hotel, Monemvasia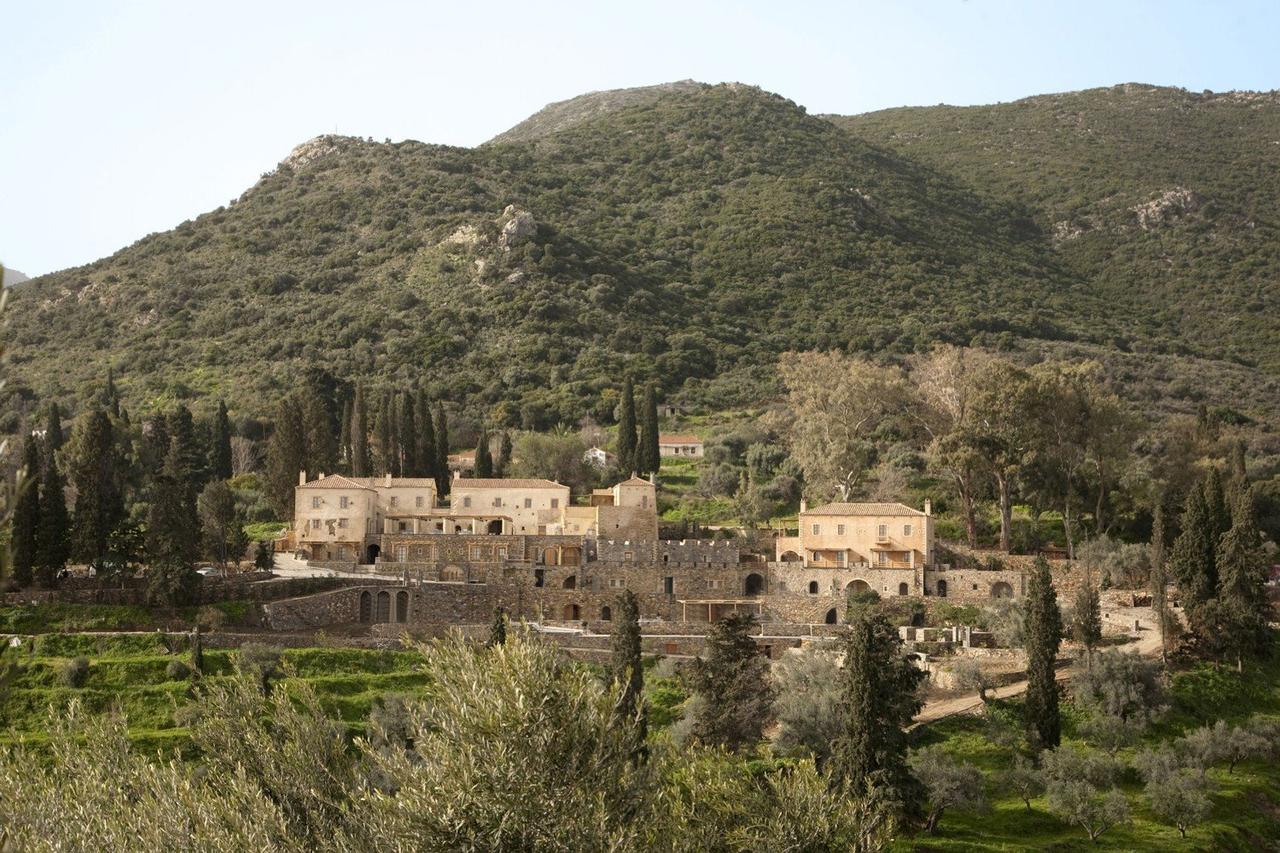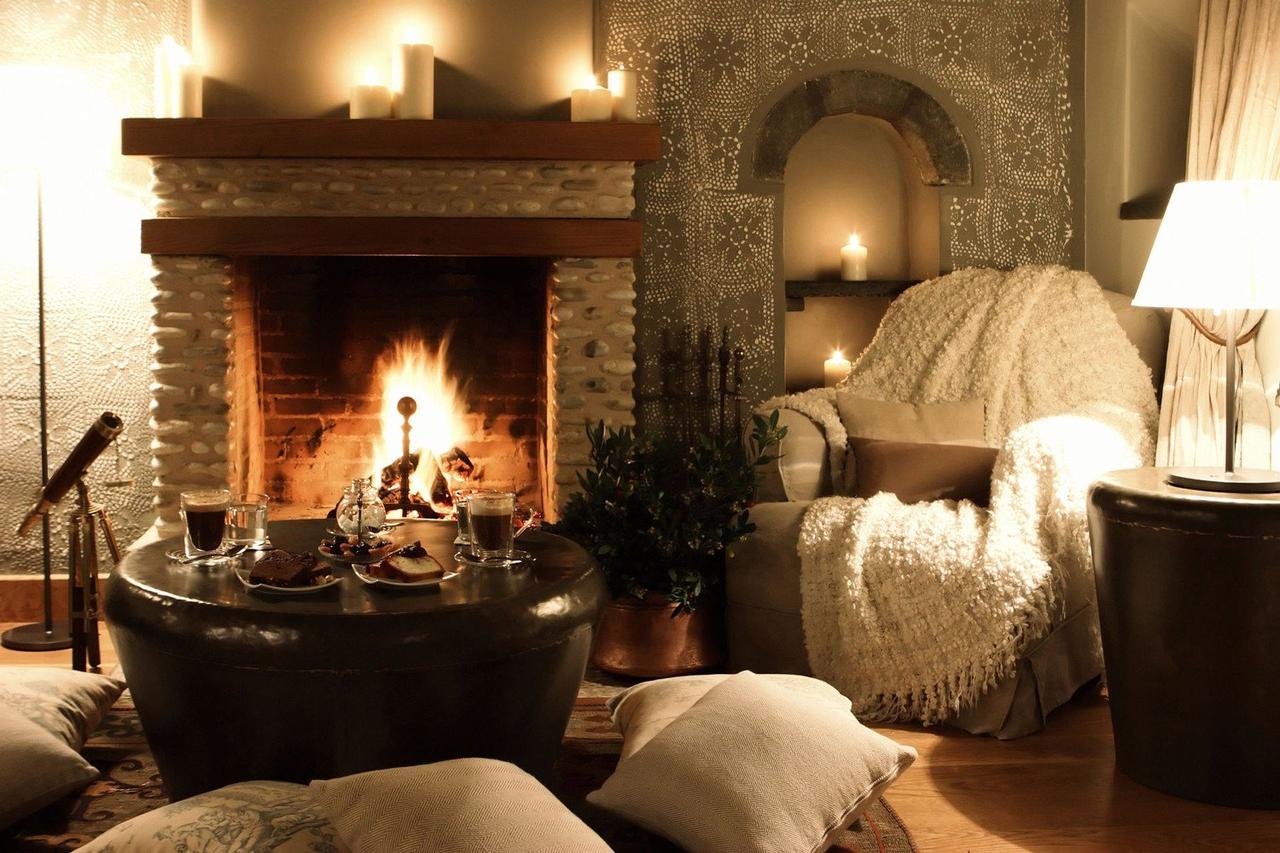 This ancient Byzantine mansion holds court over the rocky town of Monemvasia in the Eastern Peloponnese. Surrounded by olive groves and vineyards, the estate produces its own oil, wine, spirits, preserves and soaps, so you can enjoy the fruits of the gardens of the gorgeous Kinsterna Hotel as well as wander them. With an eco-conscious and sustainable ethos, this is ideal for couples looking to relax among nature. Don't think that doesn't mean luxury too. Take a dip in the infinity pool, indulge at the spa and drink in the atmosphere as well as the local tsipouro.
For this has given you beach fever, have you considered a destination wedding? Check out the world's 19 best beach wedding destinations and our guide to everything you need to know about getting married abroad.