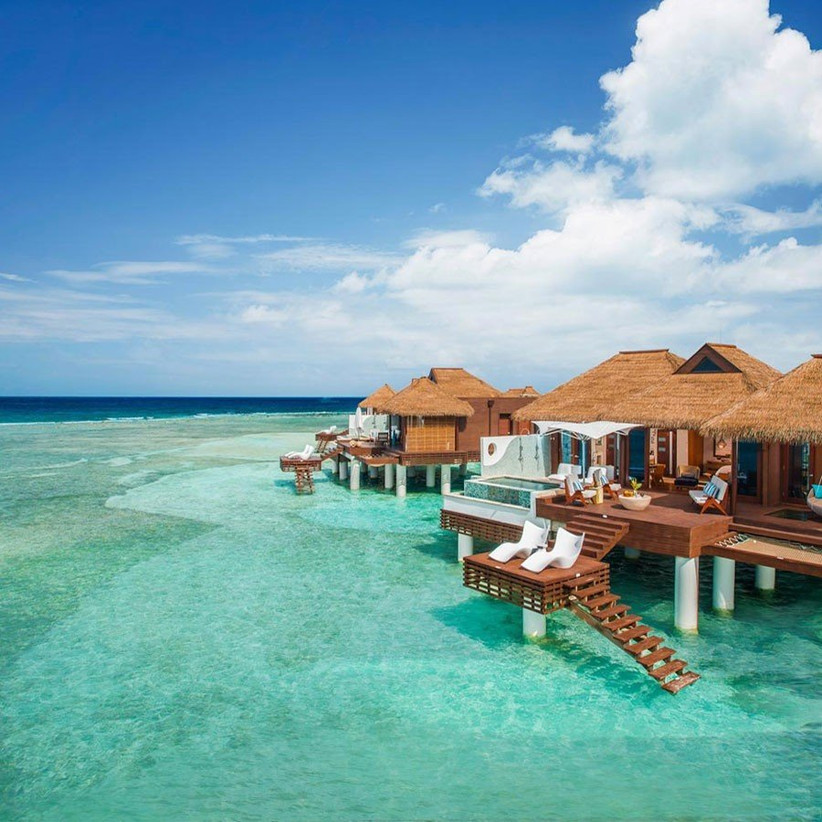 When you're planning your honeymoon, top of your tick boxes are a bucket-list destination, once-in-a-lifetime experiences and an itinerary that perfectly mixes adventure, romance and relaxation.
It should be one of the stand-out trips of your life, filled with matchless moments that you'll never forget.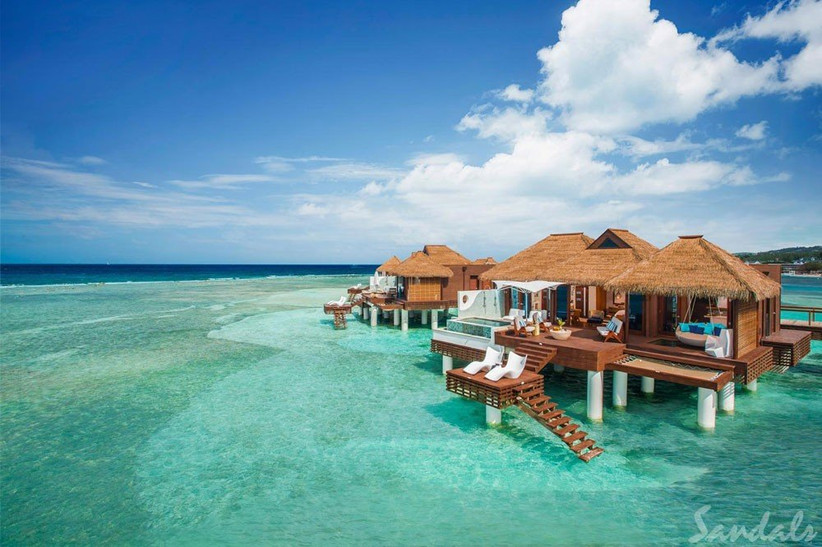 Image: Sandals Royal Caribbean
At Sandals Resorts, everything you need to make this a reality is at your fingertips. Priding itself on having the world's only 5 star 'Luxury Included' resorts, you'll be amazed at everything on offer in your tropical escape.
Whether you choose the lively reggae beats of Jamaica, majestic volcanic backdrop of St Lucia or peaceful icing sugar sands of Antigua, the quality and variety is unmatched. There's 70 restaurants across their resorts all waiting for you to explore; every cocktail is crafted with premium spirits; there's even complimentary scuba diving!
For each newlywed couple, there's a romantic honeymoon package included at each resort. A bottle of chilled sparkling wine will be waiting for you on arrival at your room, a special turndown service on the first night of your honeymoon will include flower petals on your bed, and choose a delivery of fresh flowers plus a decadent breakfast-in-bed on a morning of your choice.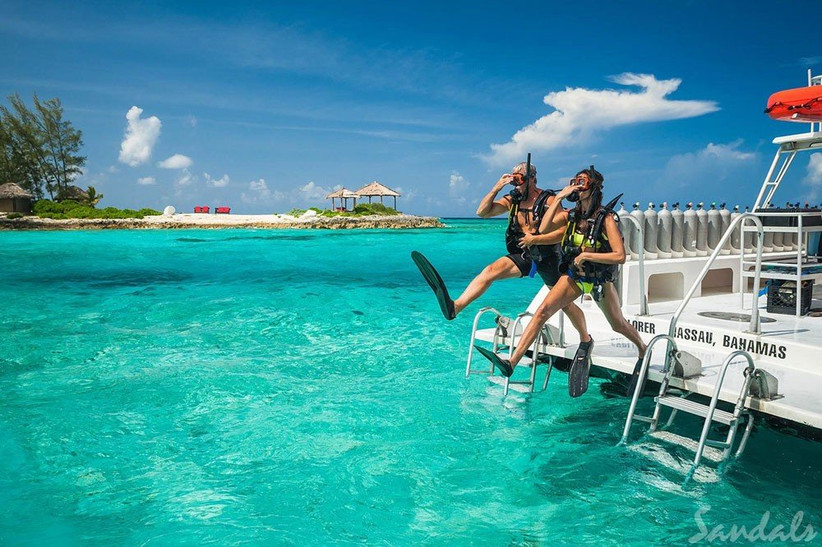 Image: Sandals Royal Bahamian
Sandals Resorts are like sophisticated playgrounds for adults, and there really isn't much you can't do there. It's fair to say that they make the most of their beachside locations – all kinds of water sports are available for you to try, along with the best equipment and professional instructors.
From water-skiing, tubing, scuba diving and kayaking to paddleboarding, windsurfing, snorkelling and riding an aquatrike, there really is no end of water-based fun to be had. At the Royal Caribbean and Royal Bahamian, there's even private offshore islands you can laze a day away on.
On top of that, the resorts also boast land sports including tennis and beach volleyball, gym and fitness classes, and plenty of opportunities for partying among the bars, pools and beaches. The best bit is that all of this comes included with your stay and you can do as much of whatever you fancy as you like.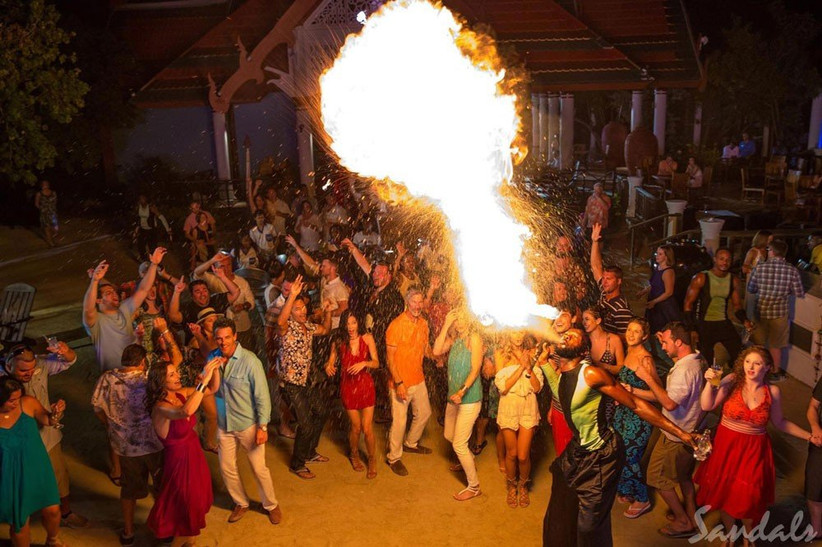 Image: Sandals Royal Caribbean
If you're worried about missing out on local nightlife at a resort, you don't need to be. Included in your entertainment package are local island performances, fire-eaters and steel drum bands showing off the best of the island's culture, plus beach and bonfire parties showing you just how the locals party!
You can book your honeymoon safe in the knowledge that it's going to be one of the most extraordinary holidays you could ever dream of – minus the stressing and planning beforehand.
You'll never want to leave…
Discover you perfect Sandals Resort at Sandals.co.uk