The Best Fake Tans: Tried & Tested Fake Tans For a Wedding Day Glow
Want a tan but have no idea about the products on the market? Have no fear, we have tested the best fake tans and the results are in...
We have included third party products to help you navigate and enjoy life's biggest moments. Purchases made through links on this page may earn us a commission.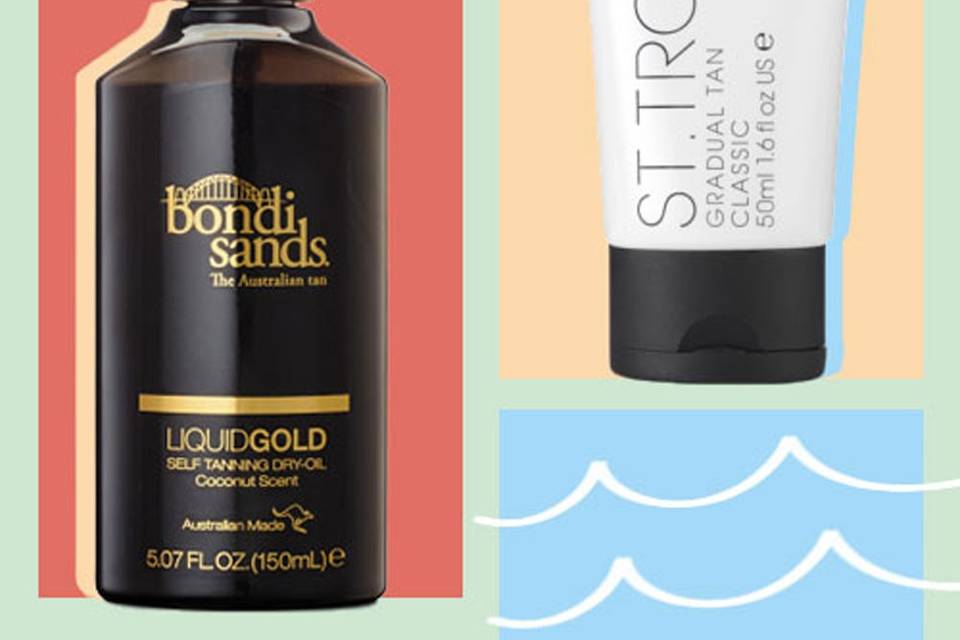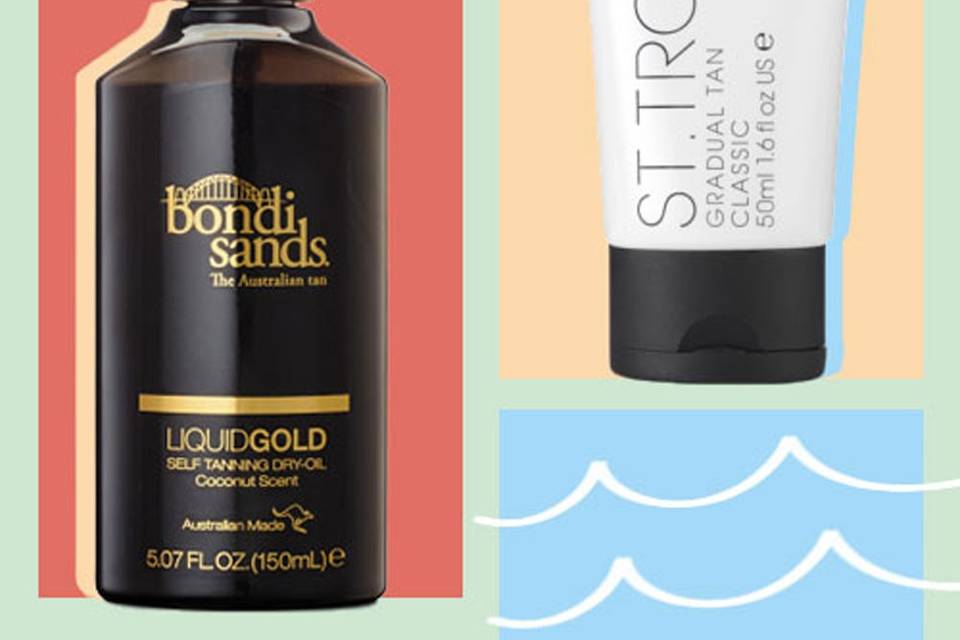 Getting the perfect complexion for your wedding day can be tricky, especially when it comes to fake tan. Many brides have the fear of patchy elbows, orange hands and streaks that make you look like a tanned zebra which is why we have tested the main brands.
Along with some handy bridal beauty hacks, here you will find the results of what happened when our team were introduced to the world of fake tan. Whether you are a fake tan novice or a professional bronzer, we have the perfect product for you!
Fake Bake Airbrush Instant Fake Tan Mousse – Medium
Renowned fake tan ambassador, Fake Bake, have a variety of tanning products ranging from mousses to lotions and even oils. We tried out the Airbrush Instant Fake Tan Mousse to see what the hype really was about:
"I am a frequent user of fake tan and couldn't wait to try Fake Bake's mousse product. With good instant tans, I would always expect a zero-streaks finish as I am often heading straight out after application. That finish is exactly what I was left with after using this product. Not only did it take to my skin perfectly, but it gave me a gorgeous dark colour and didn't suddenly wash itself off with small water interaction which is common with instant products.
"If you prefer a more natural colour, I would advise going one shade down. The tan result was darker than I expected, but for me it's always the darker the better. Brides looking for a lighter glow would adore this product in the 'Light' shade."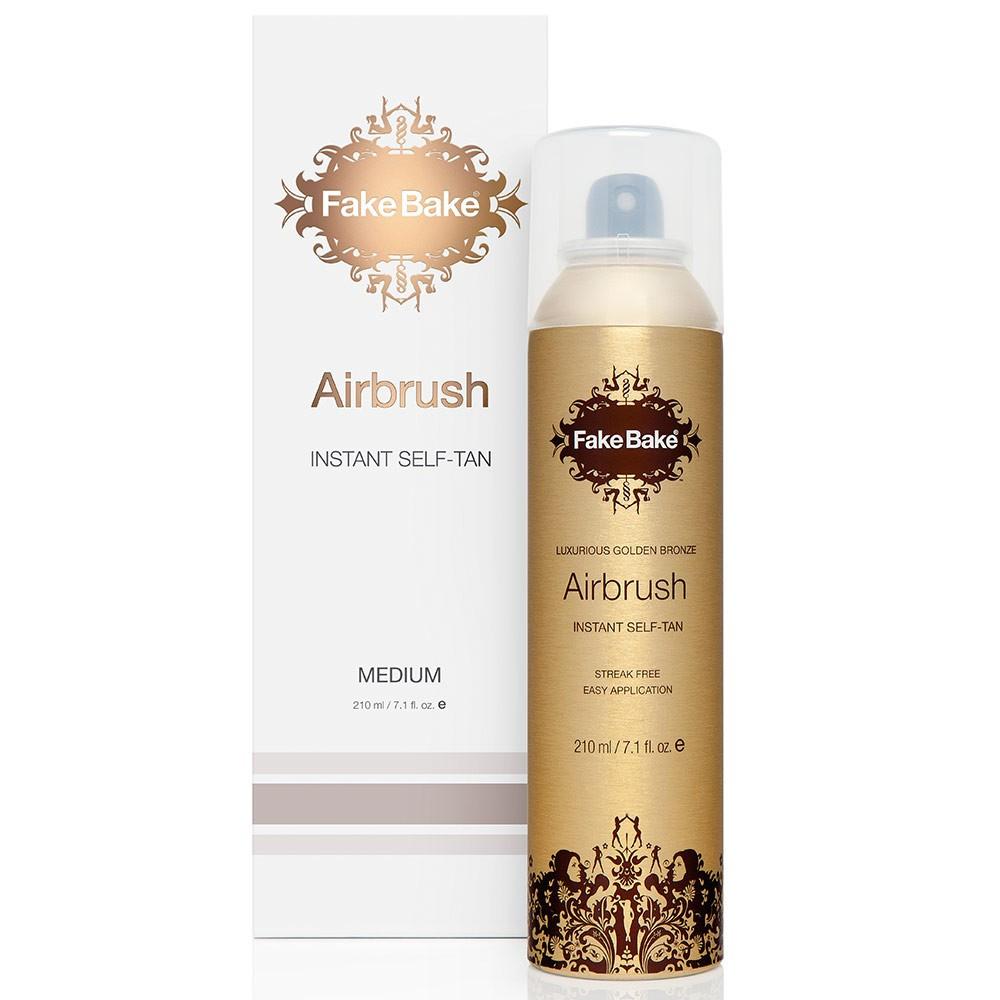 Fake Bake 60 Minutes Self-Tan Liquid – Light to Dark
Another Fake Bake product that we had the pleasure of testing was the 60 Minutes Self-Tan Liquid:
"The real beauty of this fake tan is that you decide how dark or light you want it to be. The bottle clearly states that for a light tan, you wash off at one hour, for medium you rinse at two hours and for dark you leave it on for three or more hours. I used this tan for a variety of events I had coming up and day-to-day work life and the timings were surprisingly accurate.
"It lasts up to a week and gradually fades so after Friday's partying with a dark tan, a natural work-appropriate glow was ready to be seen by Monday morning – perfect! Brides considering this product will not be left disappointed but should test out the different shades beforehand so they can master their timings."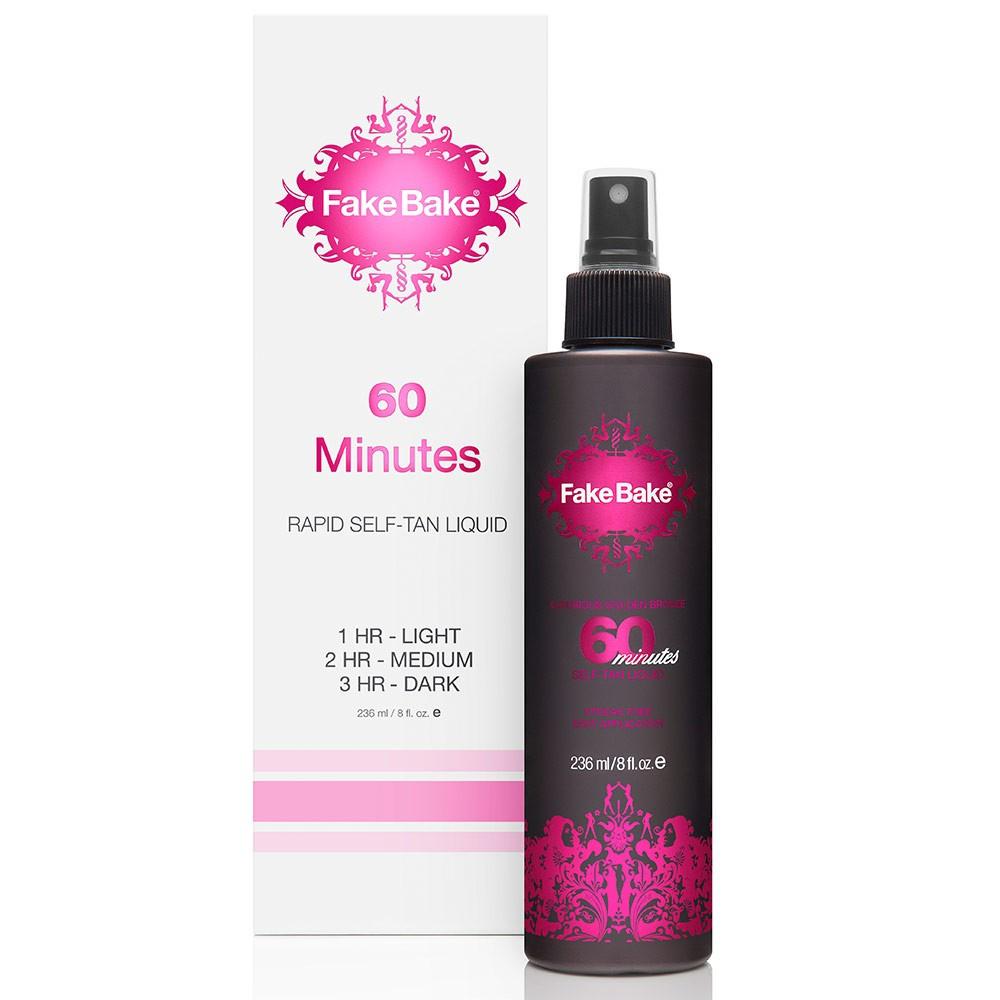 Madame LA LA Self Tan Mousse
Madame LA LA an exclusive beauty brand which specialising in products that actively make us ladies look bronzed to perfection. We had the chance to test out the Madame LA LA Self Tan Mousse and this is the result:
"When considering a £30 self-tanning product, you want to know whether it's worth it or not. Coming from someone that's grown accustomed to spending less than £10 a month on a cheap brand of tanning mousse, it is. If you're not a fan of layering a self-tan up before bed and sticking to your sheets all night while it develops on your skin, then you'll love Madame LA LA Self Tan Mousse.
"Creators have used colour customising technology, meaning that the mousse will adapt to your own skin tone for an all-round natural glow. It's also packed with properties to help your skin such as coco water to hydrate and vitamin E which acts as an anti-aging remedy."
READ MORE: The Beauty Benefits of Coconut Oil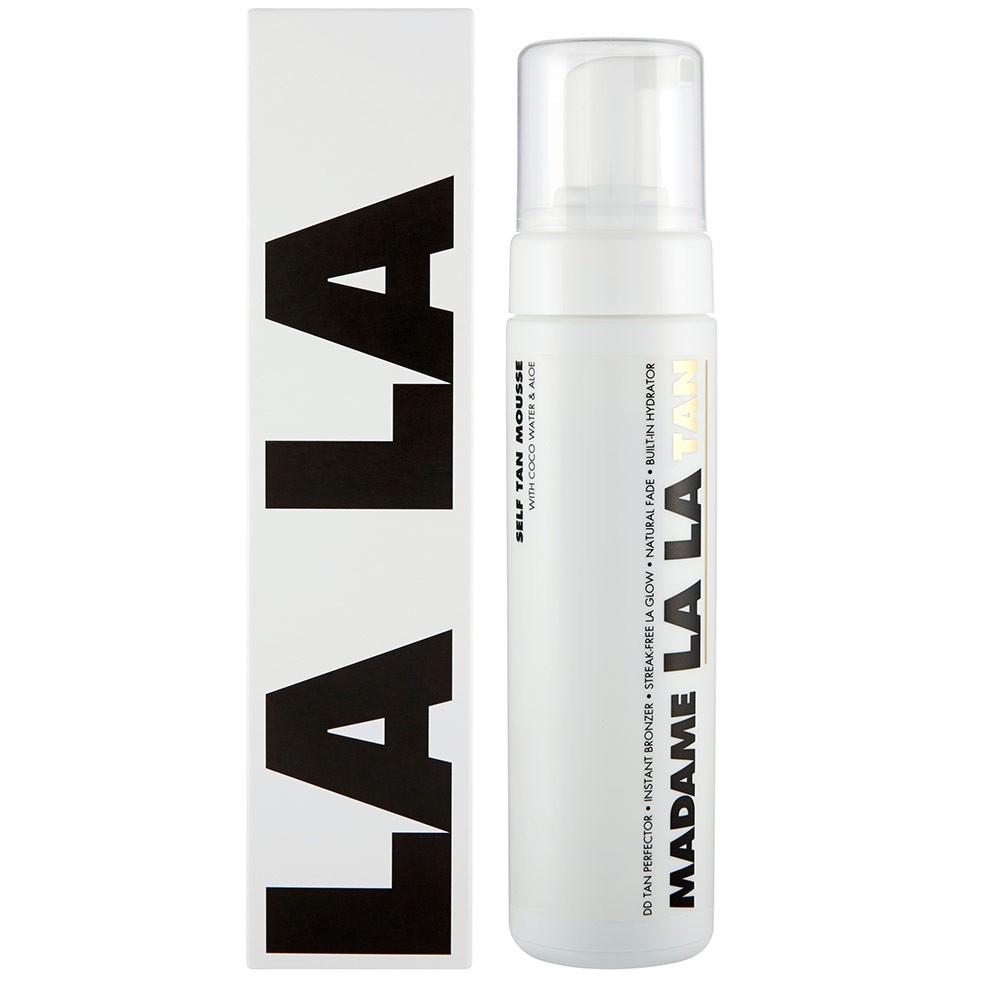 St Tropez Every Day Gradual Tan Face/Body – Light/Medium/Dark
The tester of this product has always wanted to try out St Tropez and she couldn't wait to get her hands on this set of gradual build-up tan lotions:
"As someone who loves an all-year-round tan, I am always on the hunt for something that means no more sunbeds and I really think I finally found that with these two lotions. I opted for a light coloured cream for my face gradual and a medium for my body. The creams took around a week for me to see a noticeable difference but once it started showing I could really feel a glow. The creams were moisturising as well as tanning and made my skin feel incredible. I'm usually really dubious about using products on my face but this set has made me totally change my ways. I'm even considering moving to the medium face tan!
"Brides who would prefer to gradually build up a tan as opposed to a spray or developing one should definitely try this product – you really can't go wrong."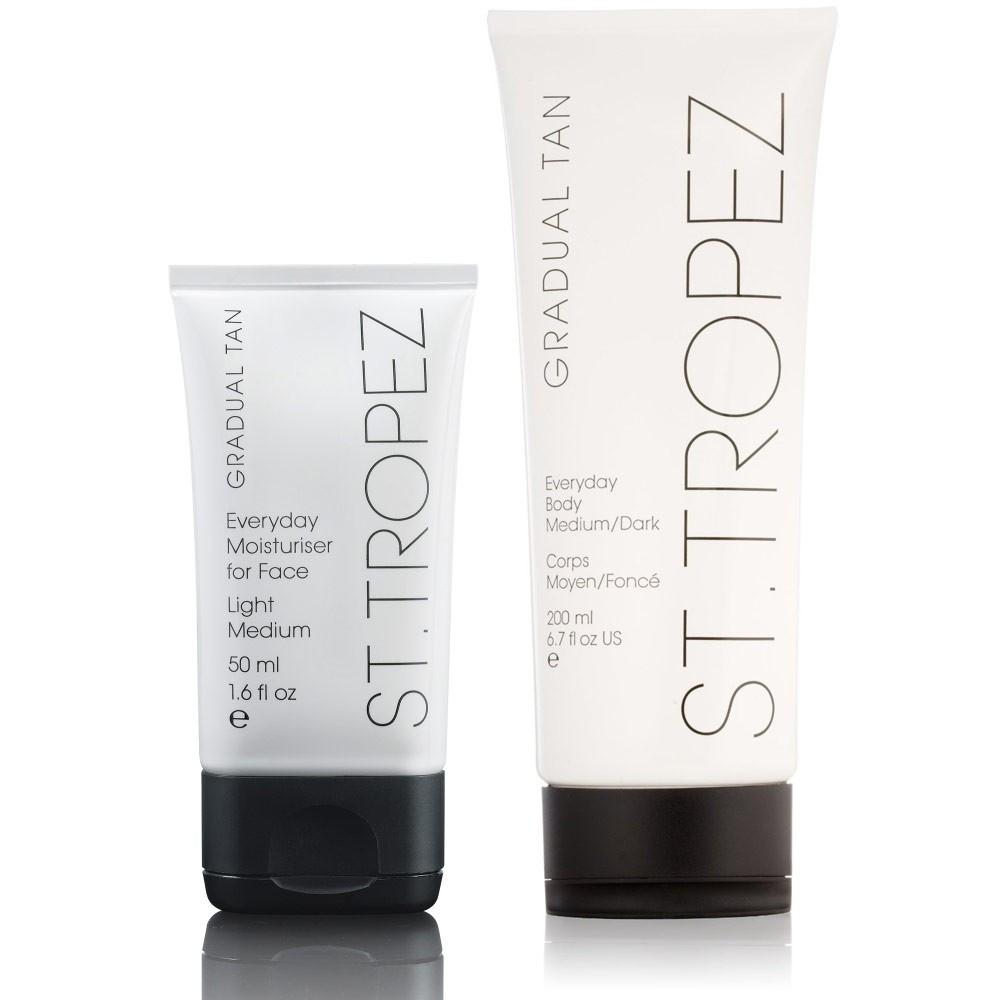 St Tropez Gradual Tan In Shower – Medium
When we heard about an 'in the shower' fake tan, we were really taken aback – how does this work, does it ACTUALLY work, and again…how does this work!?
"I couldn't believe my eyes when I saw that a product claims it can tan me in the shower so trying it was an opportunity I could never turn town. After going about my normal shower routine, I followed the instructions to apply the tanning lotion onto damp skin and wait for three minutes. You then rinse the tan off and dry as normal.
"I was left with no smell of fake tan or stains anywhere which was amazing. Continuing to do this daily for a week, I noticed a slight change in colour. It is definitely a gradual tan so brides who want quick results probably wouldn't take to it but I am sticking with the product. Gradual tans are great because it is so rare that you will be left with streaks and you can stop and start as and when you please. The practicality of this tan is unbeatable and busy brides with little pampering time will adore it."
READ MORE: The Best Waterproof Mascaras for Emotional Brides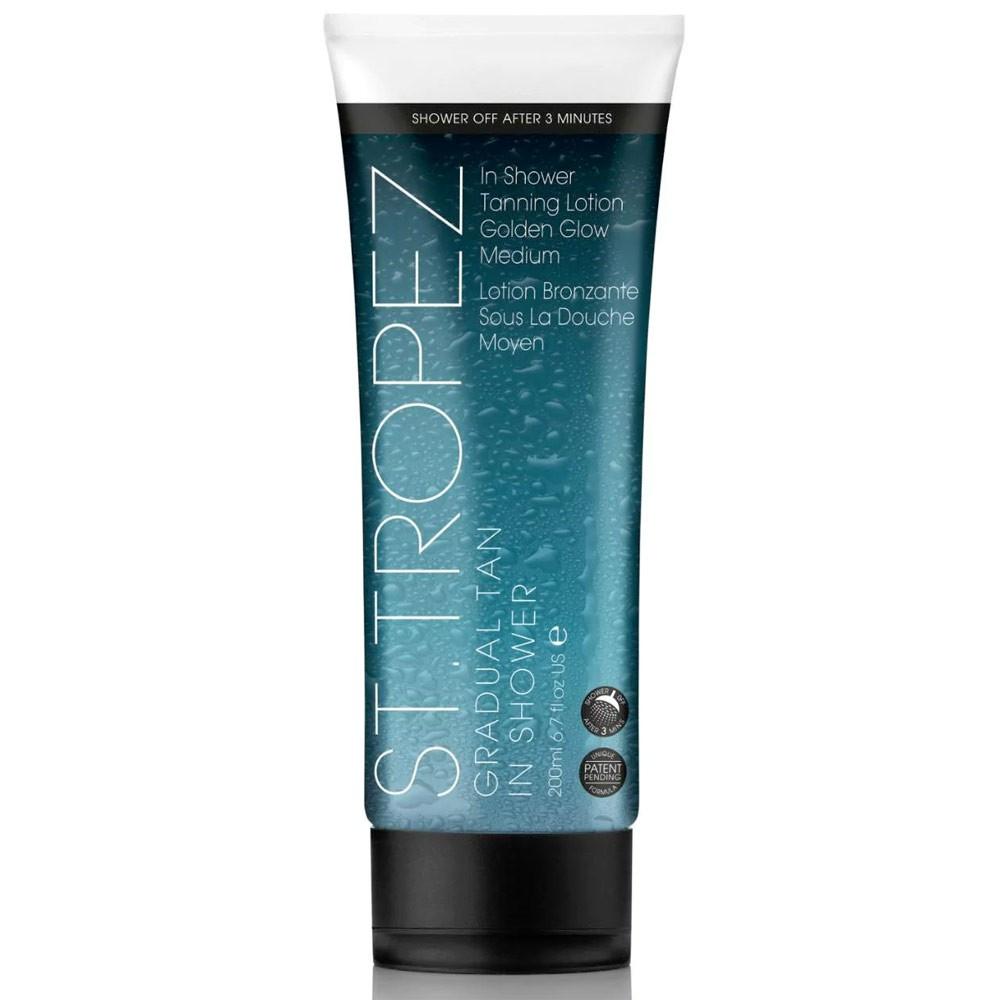 St Moriz Exfoliating Skin Primer
Before we introduce you to St Moriz tanning mist, there is a pre-tan product that we totally fell in love with during the testing:
"Something that veers a lot of people away from fake tanning is the fear of getting dark knees and elbows, patchy coverage and streaks in difficult areas. I always exfoliate before tanning but I have never had results so seamless as I did after I used St Moriz Exfoliating Skin Primer.
"The lotion is filled with tiny balls like other exfoliators, which helped remove all the dead skin and made my skin feel incredible – to be quite honest I'd recommend this as a product to anyone whether they fake tan or not!
"The products I used after the exfoliator are ones I have used for years and they have never looked so good. The exfoliator was even a great choice when it came to a week or so after the tan had gone on when it was time to scrub it all off. This is a must have for anyone who wants flawless skin and flawless tan and I'd recommend plenty of attention to the knees, elbows and underarm areas."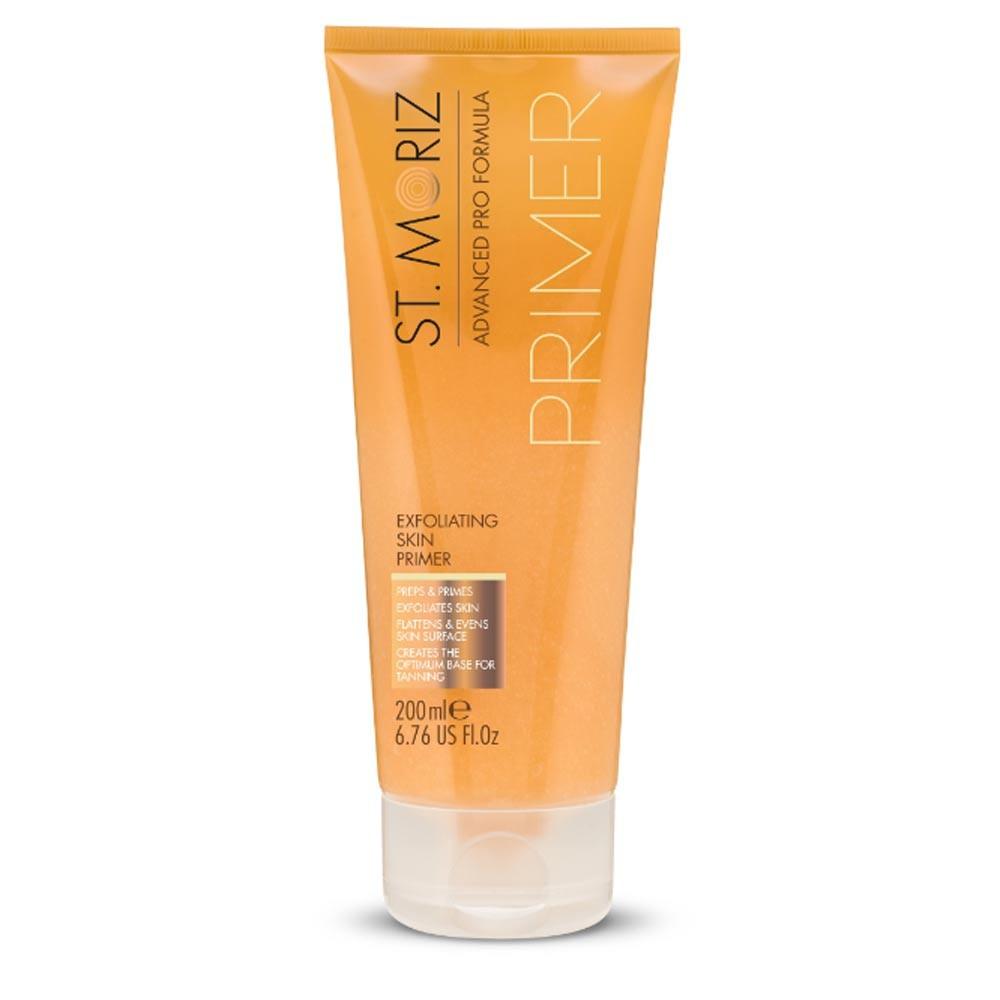 St Moriz Fast Tan Mist – Light to Dark
For brides who aren't into lotions and don't want a mousse, we also tested St Moriz Fast Tan Mist om shade light-to-dark:
"I am rubbish when it comes to tanning, I'm useless with rubbing lotions in and mousses and I do not get along so I was very excited to try a mist tan. It had an incredibly gorgeous smell to it that I didn't mind at all and felt super light on my skin when applied. I needed some assistance from my partner to cover my upper back but it was so simple to apply, even he could manage it!
"The instructions said one hour for a light colour, two for darker and three for the darkest. I have light-olive skin so I opted for around 90 minutes before washing off and I was really pleased with the results. Next time I may even go darker!"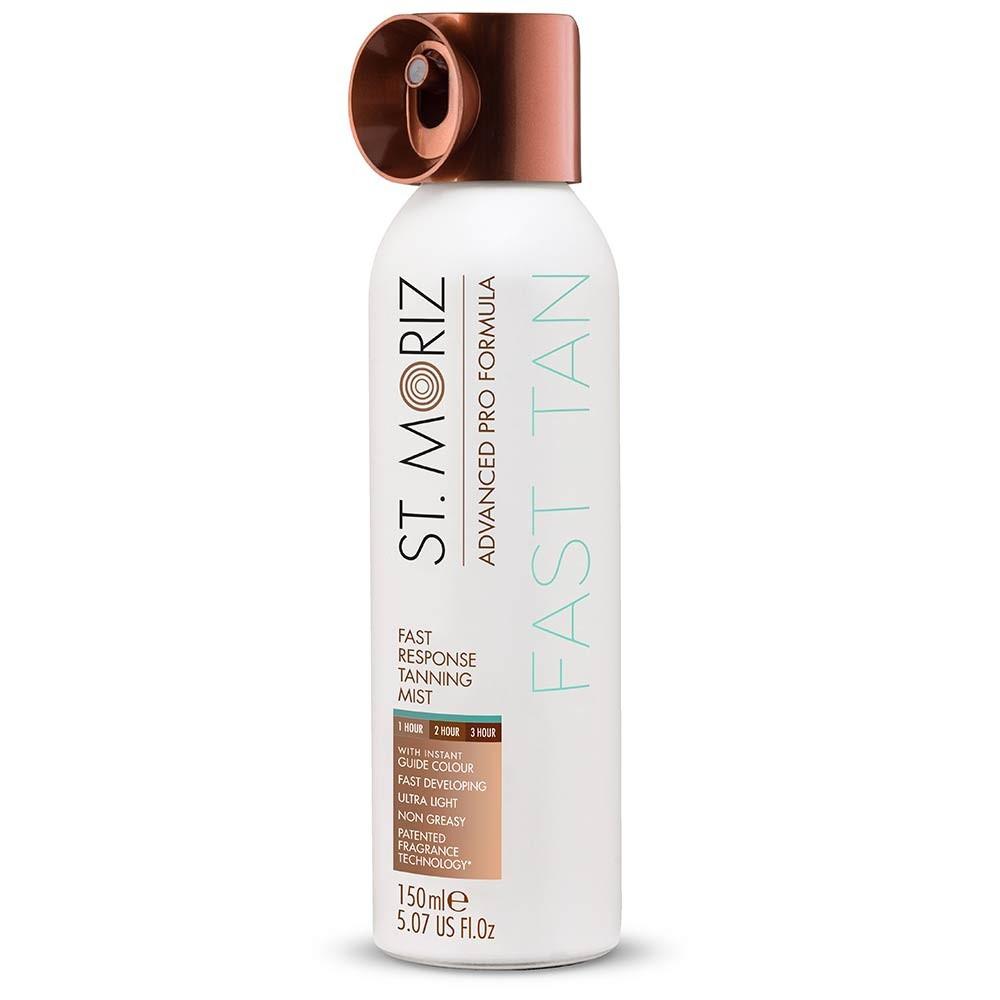 Cocoa Brown 1 Hour Tanning Mousse
Any tan which promises to tan you in just one hour is one that needs testing, so we were first in line for Cocoa Brown by Marissa Carter.
"I really loved this fake tan, it gave me a dark bronze but with no streaks (which is what I was most scared of) and the smell wasn't too strong. The one hour promise totally sticks, I couldn't believe how quickly it worked but it really does what it says on the label.
"I then used it again and tried an all-night development. I simply applied it before I went to bed, let it dry fell asleep, woke up and in the morning had a shower and washed off the excess. I got complimented left right and centre for my natural looking tan, which stayed with me for quite a few days! I also used it on my face. Being someone who never wears make-up day-to-day, I found the dark colour to actually look really natural and had no bad after effects on my skin like spots or patchy areas which was a great result. I would recommended this again and again, I've used it throughout the winter period and can't wait to enjoy it in summer too."
READ MORE: Flawless Foundations That Are Perfect for Brides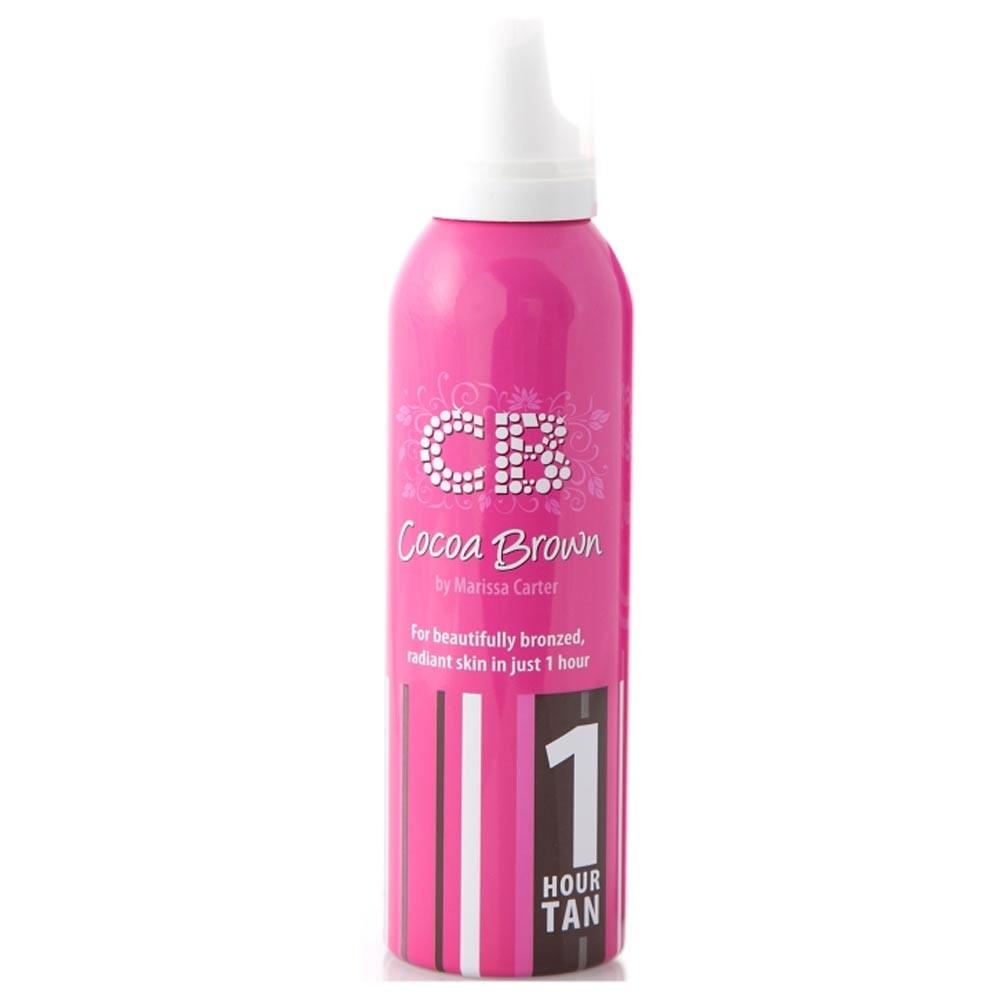 Bondi Sands Every Day Tanning Lotion
Australian brand Bondi Sands is one of the market leaders in fake tan, with something for everyone. They have three looks, 'Light Glow' 'Bronzed Glow' and 'Deep Tan'. With a couple of fake tan novices in the office, we opted to try the Every Day Tanning Lotion:
"I am a real beginner when it comes to fake tan and so I tried a gradual moisturiser. I applied Bondi Sands tan to my legs every evening for a few days, leading up to a party. As instructed by the fake tan pros in the office, I showered and exfoliated before use and it went on very easily. I saw results almost immediately and found it was a tad on the orange side but I suppose you're never going to get a totally natural shade out of a bottle! I didn't streak at all, which was my biggest concern."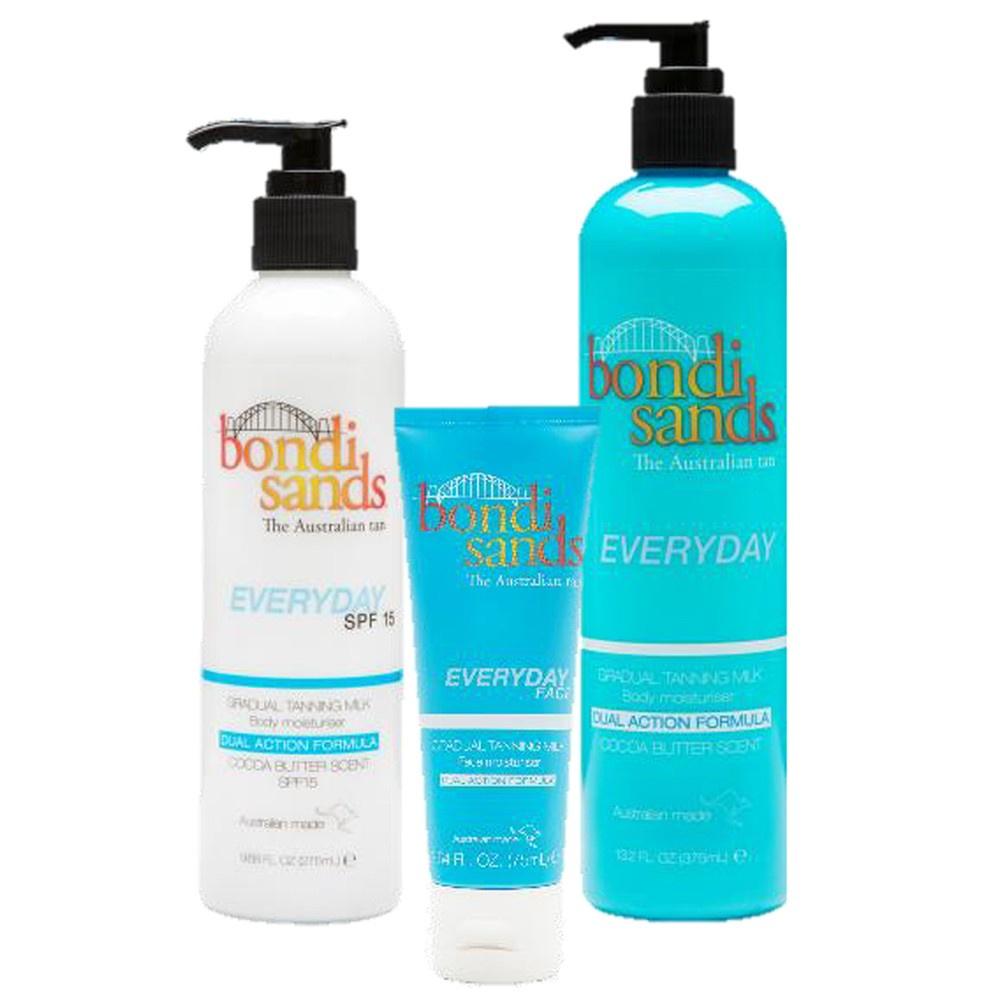 Bondi Sands Liquid Gold Self-Tanning Oil
After trying the gradual tan, we decided it was time for a self-tanning oil to take center stage in our trials and Bondi Sands Liquid Gold Self-Tanning Oil was our product of choice:
"This tan went on really easily and didn't smell horrid like some fake tan products. The oil dried quickly however I was left with some streaks. I figured this was because I hadn't used a fake tan mitt, being a beginner and all… I did really like the product so decided to give it another go using one and the results were great. The difference was crazy and I loved the natural colour. I have naturally tanned skin and it took to it really well. I think this product may be better for a more experienced self-tanner but I would overall definitely recommend it."
READ MORE: How to Contour and Highlight Your Wedding Makje-Up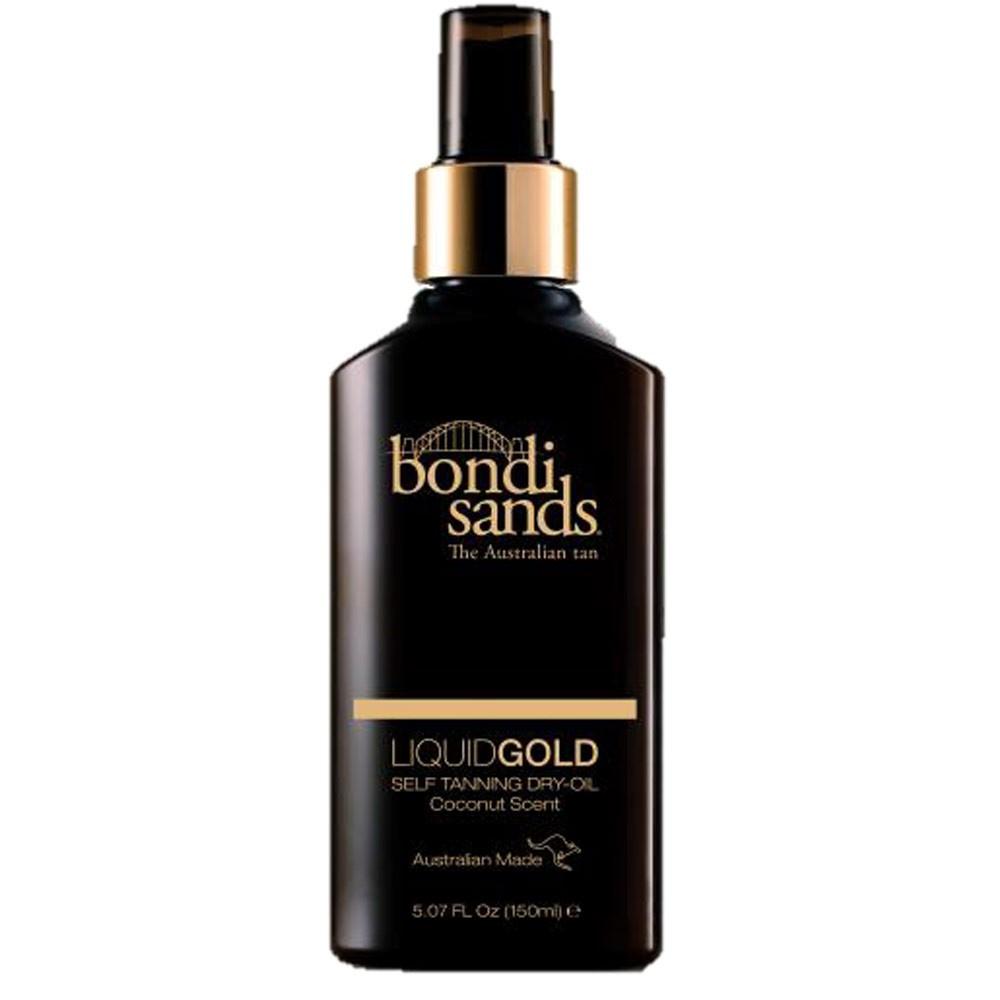 Skinny Tan and Tone Oil
The name of this tan will automatically make it a very attractive product for a lot of brides, as well as its sleek packaging. Our tester had two weeks of trying out this fake tan and the results are in:
"I am a regular size 12 girl with a little bit of cellulite on my upper legs, making me a perfect candidate for this fake tan. It's a gradual build-up oil tan which is meant to slowly build a natural golden colour and tone your body at the same time.
"As far as the colour is concerned, it was flawless. One downside is that because it's oil based, it took a little longer to dry than other tanning products but the result is well worth the wait. Being tanned naturally makes me feel slimmer anyway, but I did notice that the appearance of cellulite did lessen as the weeks went on. The product contains Guarana which is supposed to help disguise cellulite and I have to admit, as sceptical as I was to begin with, I think it worked!
"The mitt is super soft, the best I have ever used actually – and helped give my skin even coverage of the tan and get it into every groove so I was fully bronzed from head to toe."
READ MORE: Wedding Fitness – Lose Weight and Get Fit for the Big Day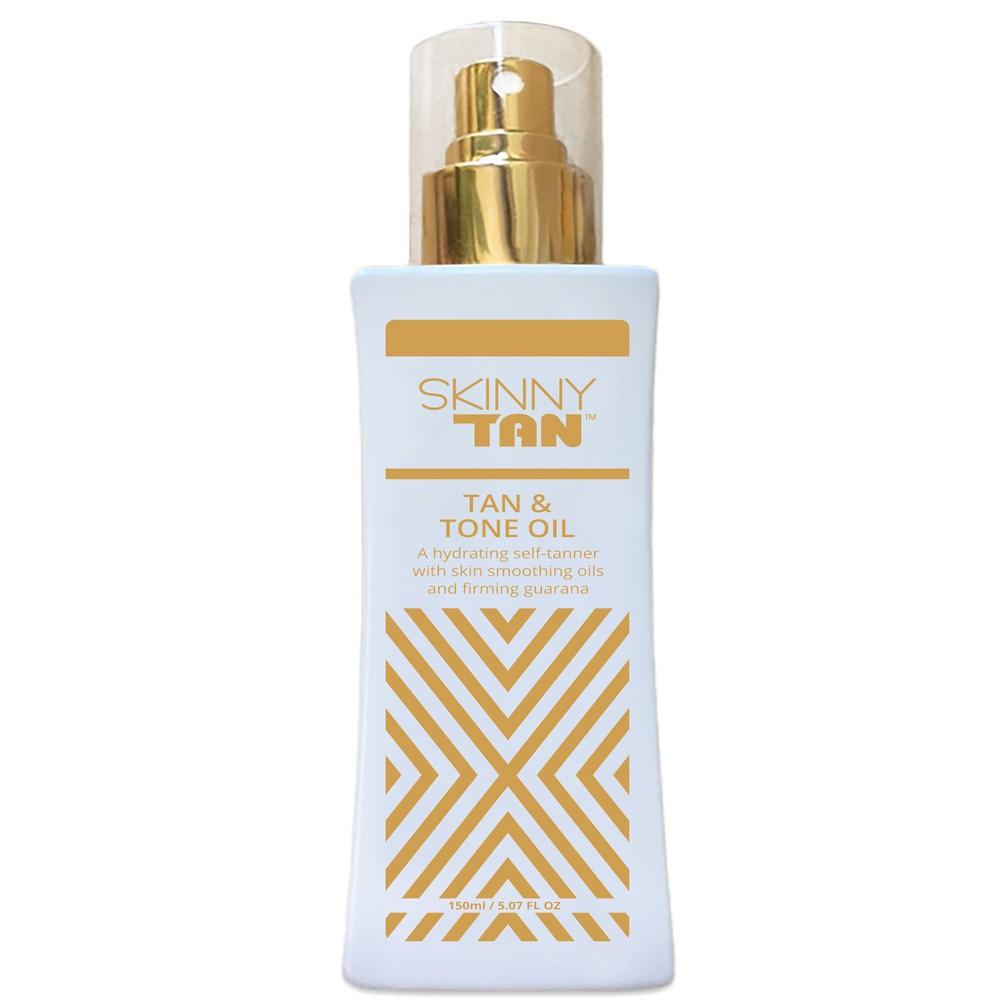 While you have beauty treatments on the brain, why not check out our amazing guide to eyelash extensions and getting the perfect hair extensions – you will not believe your eyes!