12 Sweet Ways to Celebrate Your Original Wedding Date
Lots of couples have had to rearrange or postpone their wedding due to the pandemic, but it's still important to mark your original wedding date! Here are the best ways to celebrate your original wedding date
We have included third party products to help you navigate and enjoy life's biggest moments. Purchases made through links on this page may earn us a commission.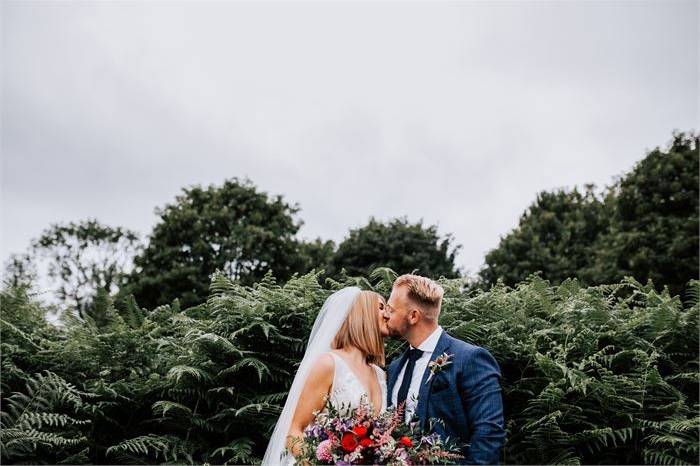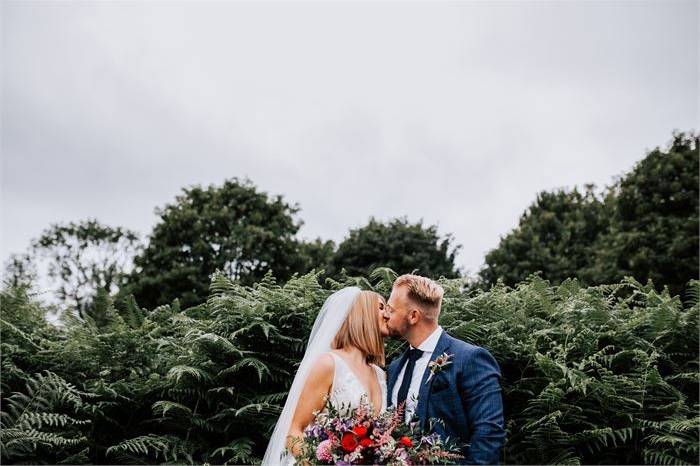 If you had to postpone your wedding day, we completely sympathise. The stress of the last 12 months has been a lot to deal with, and if your original wedding date is approaching it's completely understandable to be feeling low.
It's totally okay to be sad about losing your original date – after all, you have likely spent months planning towards a particular day that you've now had to rearrange in very unsettling circumstances. While it's not easy, all is not lost: there are still plenty of ways to celebrate your original wedding date and mark the occasion in a positive way, all from the comfort of your own home.
Your two best options are to choose to honour the original date, or to throw yourself a minimony.
Not sure what that is? Lockdown has launched a whole new trend for couples hosting tiny versions of their planned wedding day, right down to a mini version of their wedding cake, and saving the big party for a later date (aka, a sequel wedding). You can choose whether you have a celebrant-led ceremony or a legal ceremony with an officiant; either way, for those couples, their minimony is their wedding day and the reception can come at a later date with all your friends and family when lockdown is over. You can find out more about what a minimony is and how to throw one here!
Whichever sounds like a better fit for you as a couple, we've got 12 seriously romantic ways to celebrate your original date that will have you feeling extra excited for your new one and a guide to throwing a minimony!
Not going to be with your partner on the date your wedding was meant to be? Scroll to the end for sweet ways you can still mark the occasion together.
12 Sweet Ways to Celebrate Your Original Wedding Date
If you're not sure about having your wedding ceremony, there are lots of other ways to honour your original date that will make it a memorable and poignant occasion.
1. Have a Cute Stand-In Ceremony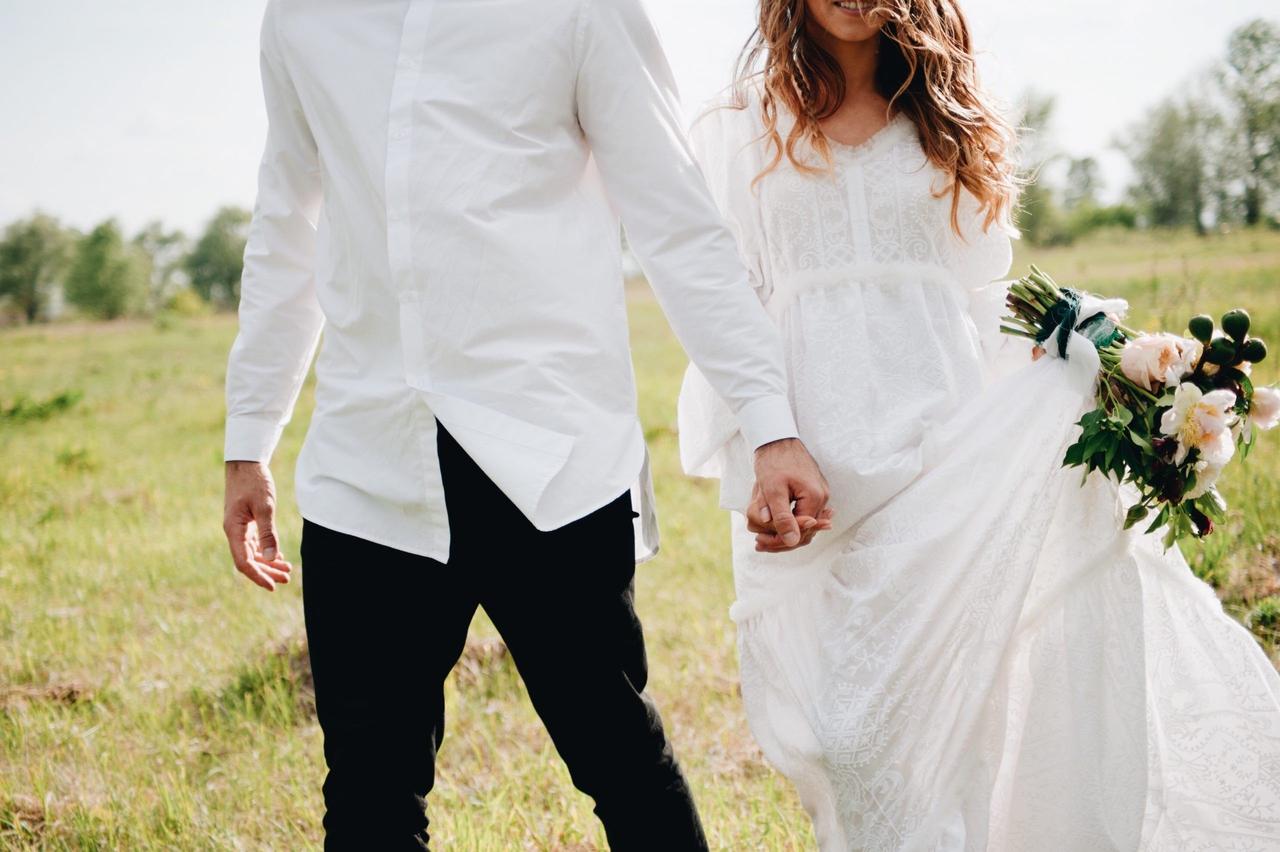 If you don't want to have your real ceremony on the day, why not put on a fun and silly ceremony to bring a little laughter into your loved ones life? They can either watch live virtually or you can record it and send onto your guests, but the point of this is to transform a day that could be sad into one of laughter.
Create a dress or veil out of a bedsheet, set up an aisle in your living room and dance down it together to your first dance song (or favourite song). Exchange funny wedding vows instead of your serious ones, like 'I promise to never binge watch a series without you' or 'I promise to always save you from spiders'. Feed each other cake and eat takeaway. With anxiety and stress riding high during this period, it can be cathartic to do something truly playful and lighthearted.
Our Top Virtual Ceremony Tips
Send your virtual ceremony guests an official e-vite to give it a sense of occasion.
Clear other devices from your WiFi for the duration of the ceremony to stop it from potentially overloading and buffering.
Ask everyone to join five to 10 minutes before you're due to start so that no one misses a thing.
Personalise the ceremony and get guests involved by asking them to share poems or readings that remind them of you both.
Get ready separately and surprise each other by wearing something that makes you feel really good and having a mini 'first look' moment.
Have some fizz chilling in the fridge (or an ice bucket if you're feeling extra fancy) and ask everyone else to do the same so that you can have a toast at the end of the ceremony.
Snap a selfie or set your camera up on a timer and get a shot of you to include in your future wedding album.
Send out party poppers to guests ahead of the day so that everyone can mark your commitment to each other with a bang!
READ MORE: How to Live Stream Your Wedding: Our Top 5 Tips
2. Connect With Your Place of Worship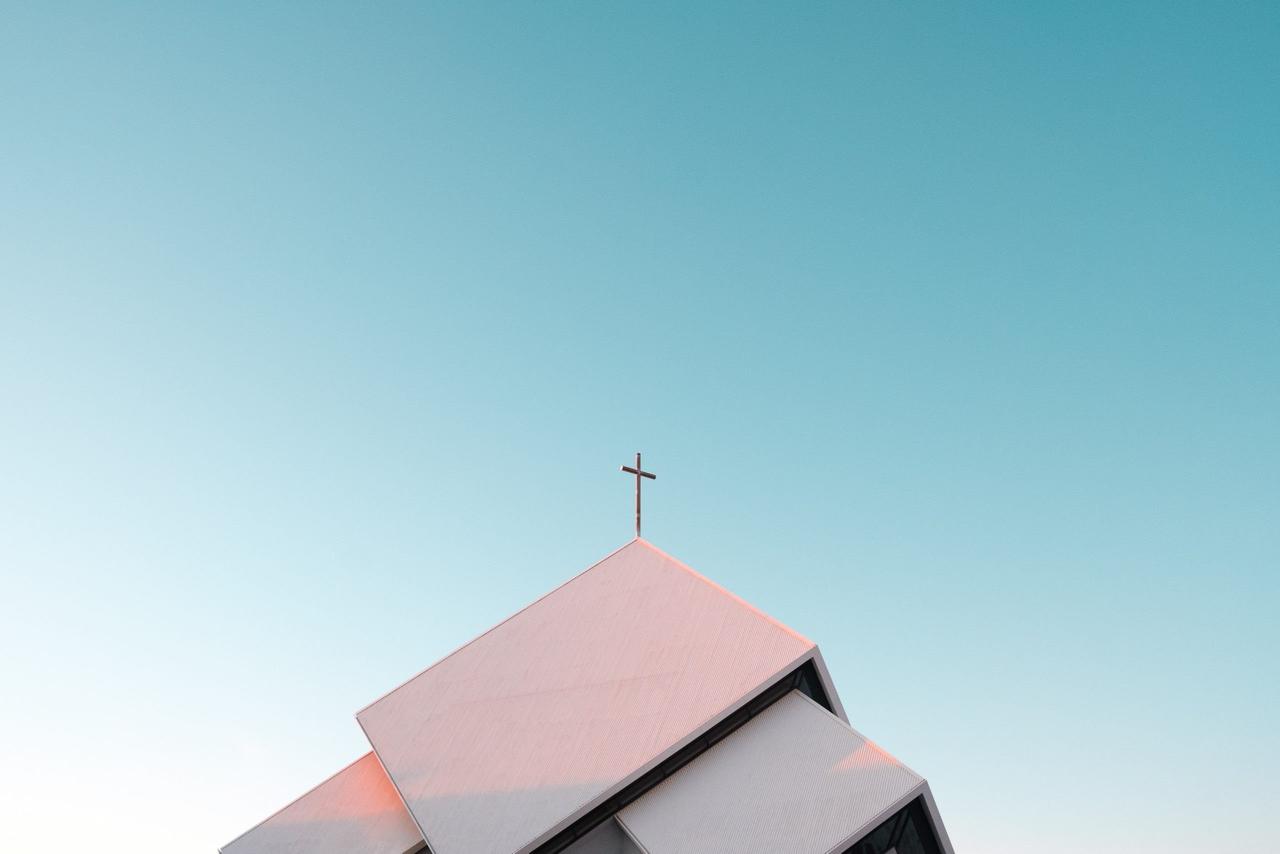 If you were due to tie the knot in a religious ceremony, you can still mark your original wedding date by asking the head of your local place of worship or the person booked to perform your ceremony to join you via video link. You could ask them if they wouldn't mind sharing an appropriate sermon with you or praying with you for the success of your new wedding date and the health of your loved ones.
3. Cook Your Wedding Breakfast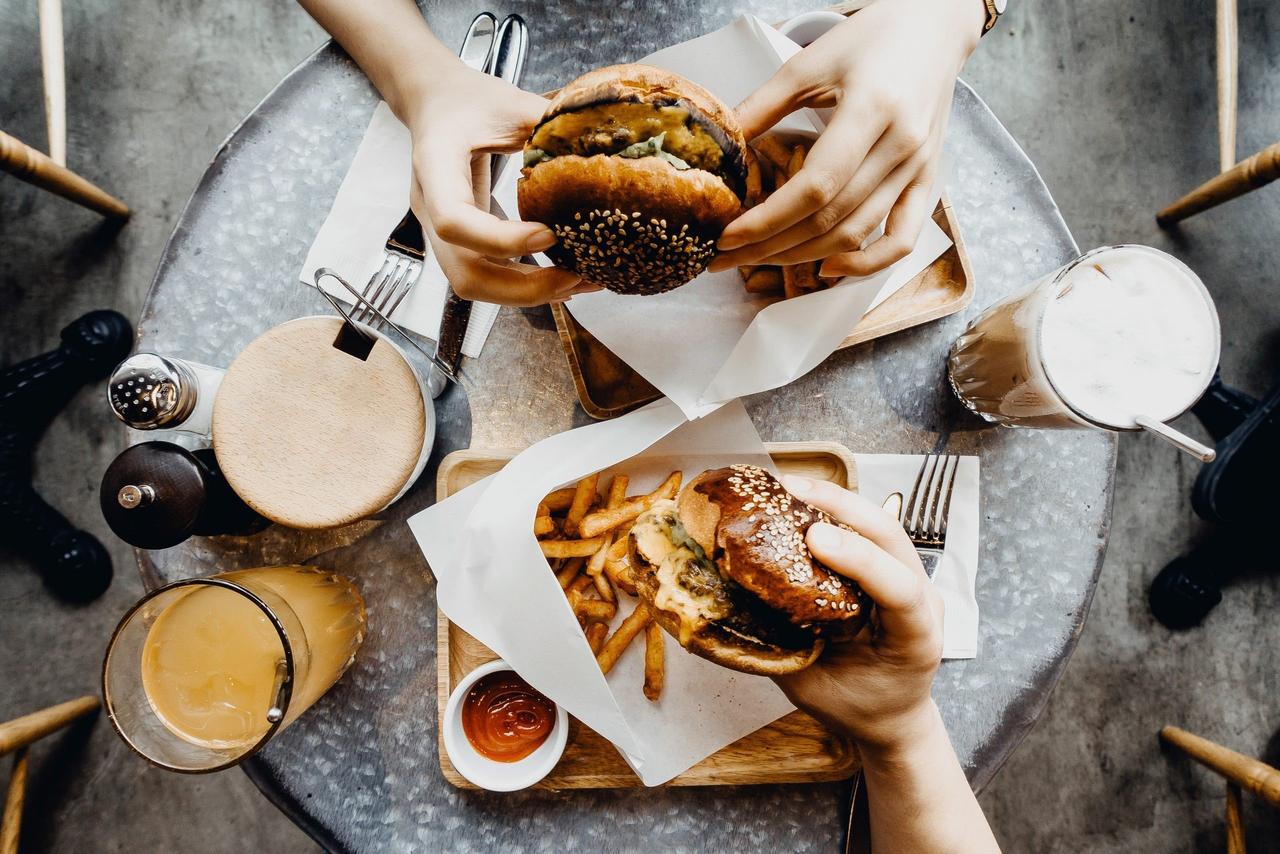 Now, if you're planning on having something that requires a Jamie Oliver level of culinary skill, we get that you may not want to waste your precious lockdown supplies on a doomed cooking attempt. But you could always use your wedding breakfast as a theme and go from there?
If your wedding breakfast was supposed to be a beef wellington, keep it simple and treat yourselves to steak with the same sides. Or if you were practically drooling over the idea of your evening reception pizza or burger van, why not spend the evening putting together your own? You can pop some bubbly and get creative with your toppings and fillings. Romantic and delicious – winning!
4. Bring Your Wedding Blooms Home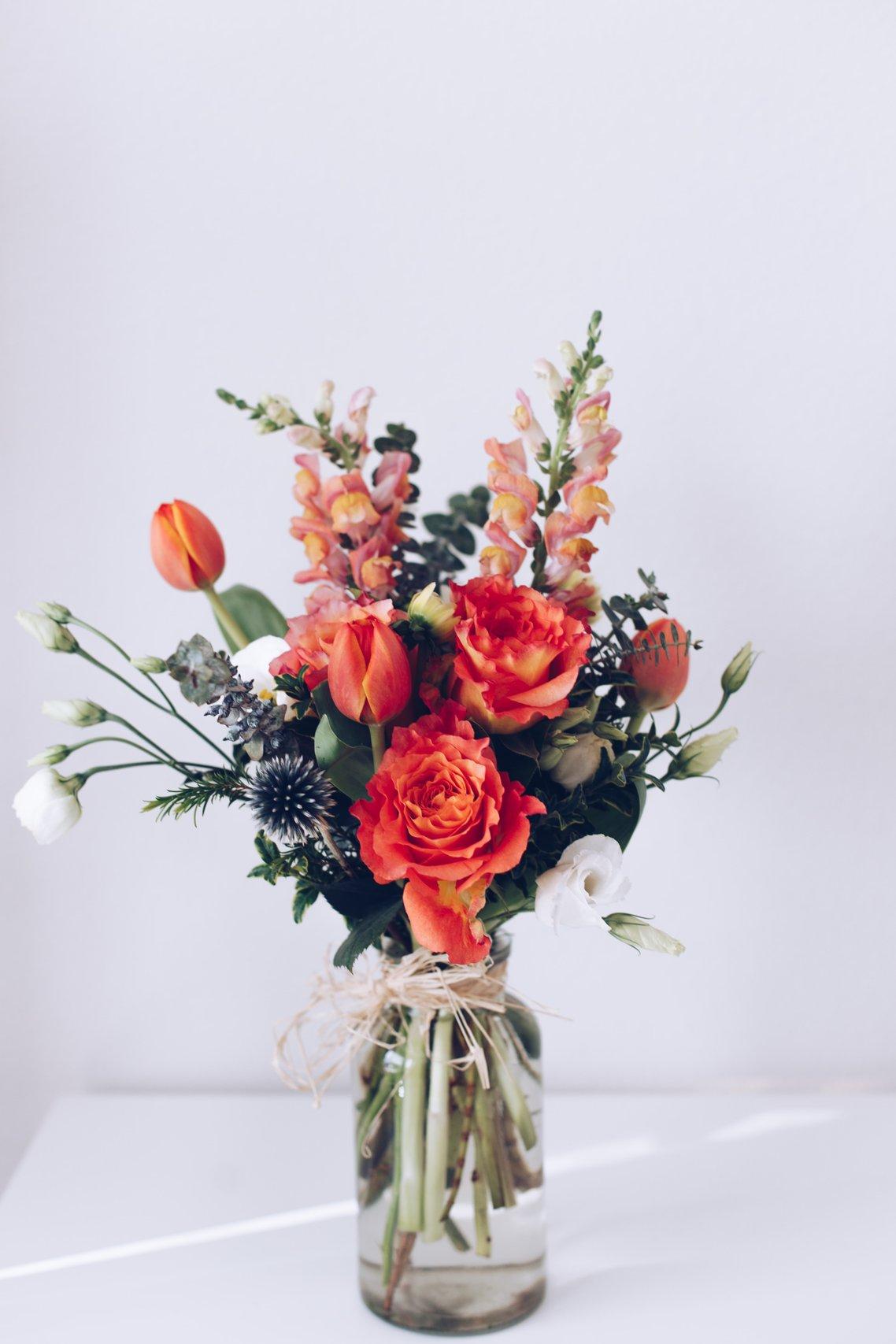 One of the key elements couples are struggling with when it comes to postponing their weddings is a change in season. We get that many of you may have been dreaming of a spring or summer wedding filled with peonies but may now be looking at alternative flower arrangements to suit a different season.
Why not bring your original theme into your house? Whether you're planning a pre-wedding ceremony or simply a meal with some bubbly, there's no reason why you can't treat yourself to some spring blooms. Dig out as many tealights as you can find and spread a couple of bouquets across a few different size and shape vases and jars to create a mini wedding table. After the event, you can dry a couple of stems as keepsakes from your original wedding date celebration.
5. Practise Your First Dance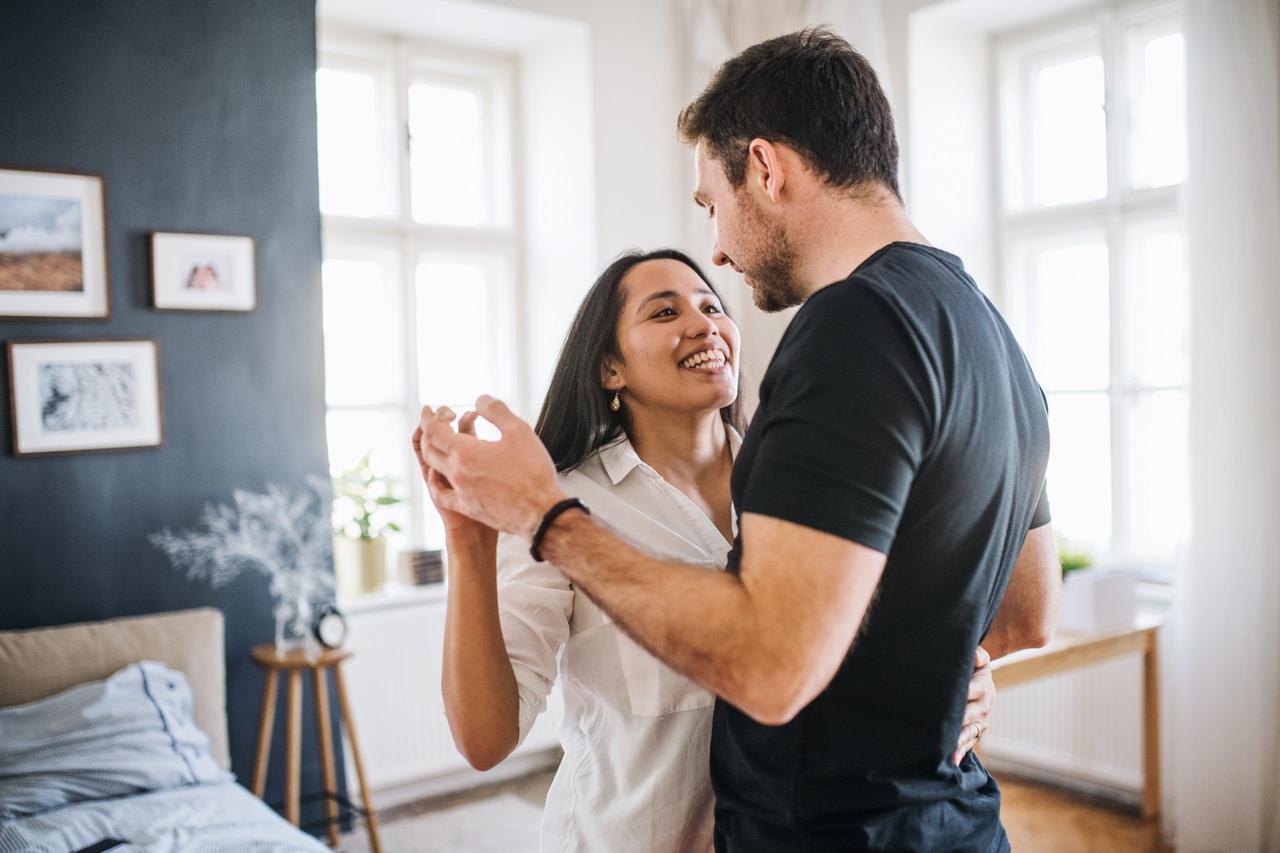 When it comes to your first dance, all eyes will be on you and so it's never too early to start practising those steps! Whether you've learnt some choreography or you're going it alone and doing your own thing, you can clear a little space in the living room, pop your song on and have a boogie. Your dance will be all the better for it, plus a bit of exercise will put you both in better spirits.
READ MORE: The 100 Best Wedding Songs of All Time
6. Give Each Other a Wedding Gift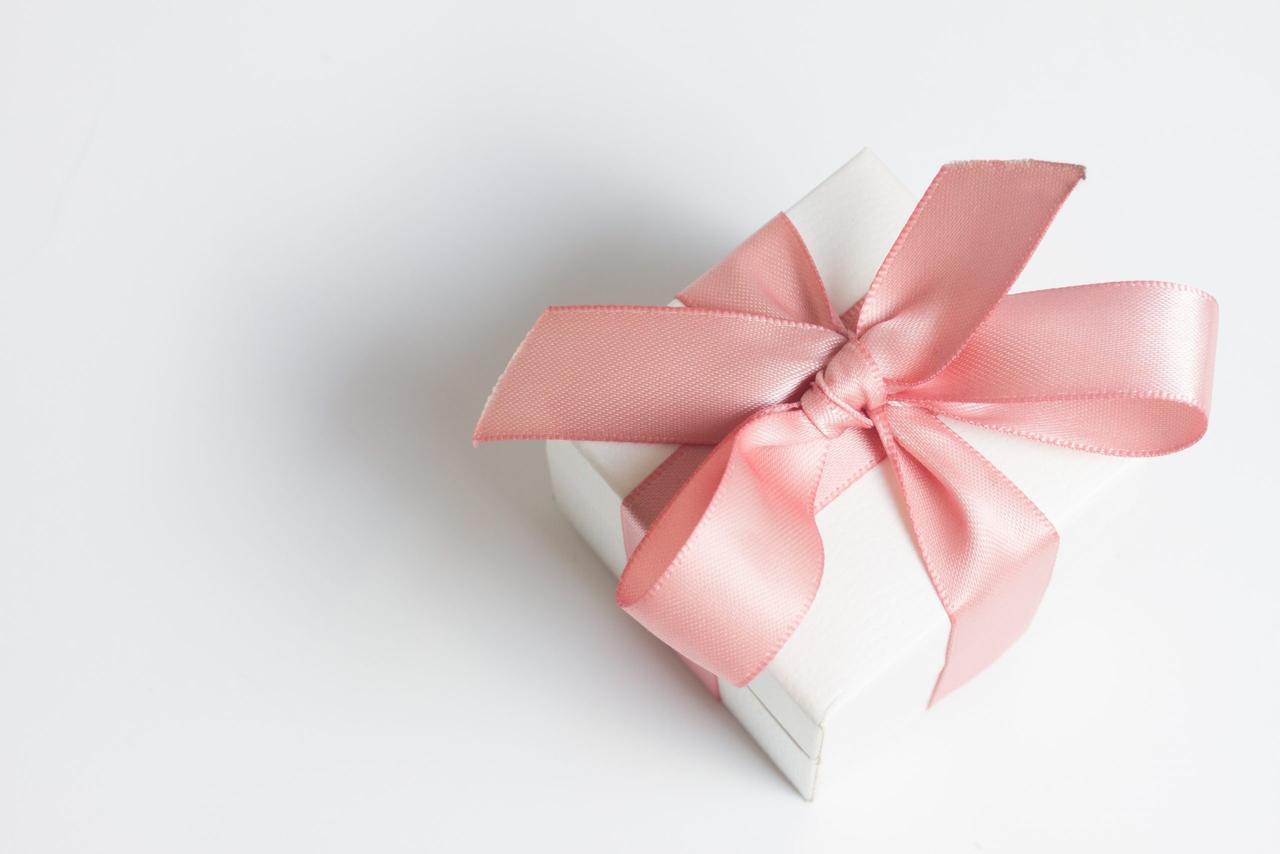 Now, it doesn't have to be the gift that you were planning to present to them on the morning of the big day, but it could be a thoughtful or funny thing that will make them smile. A new game for their favourite console to keep them busy during lockdown (we'll take Animal Crossing, please) or even a bouquet of some of the original wedding flowers are sure to make the day that bit more special.
7. Host Virtual Drinks With Your Wedding Party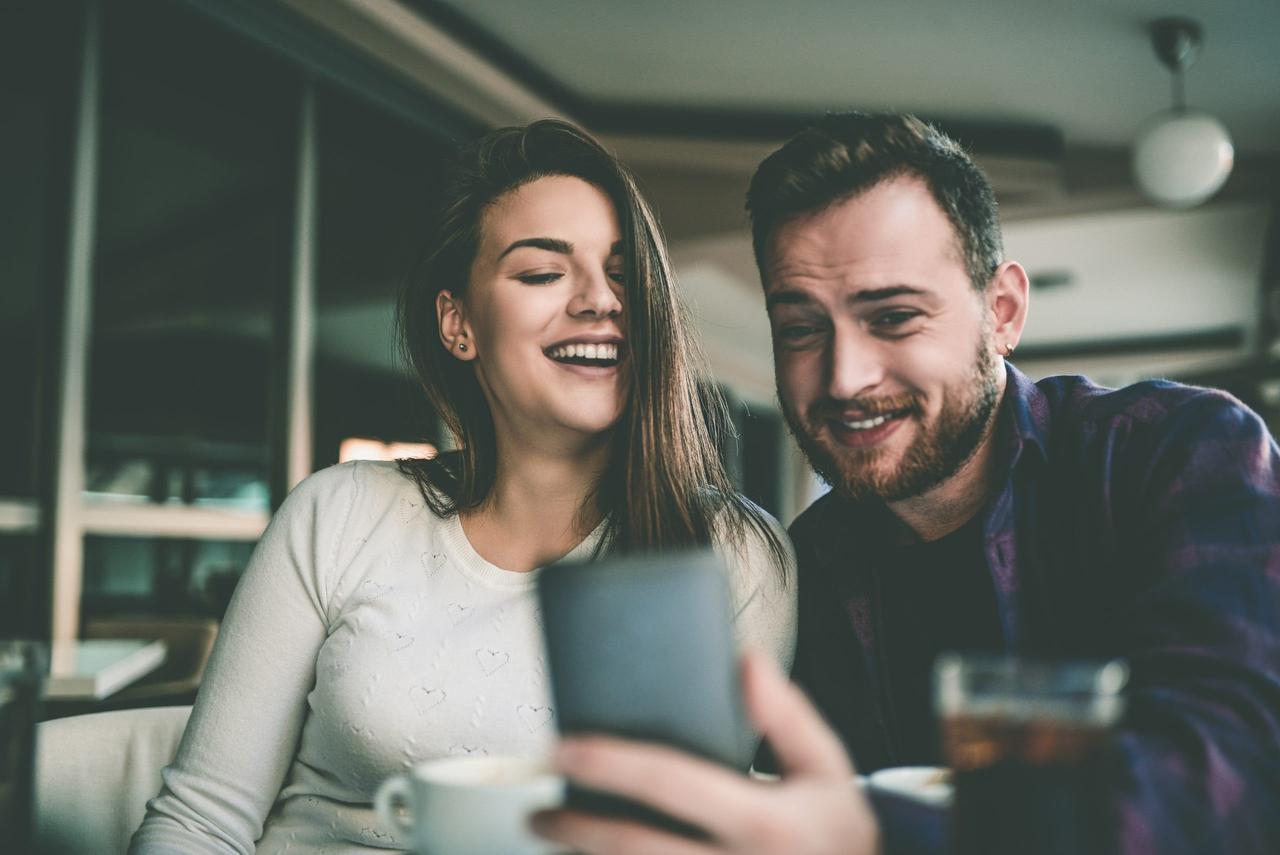 One of the best things about weddings is the chance to enjoy a drink or several with your nearest and dearest and, chances are, you're probably missing your mates and your family more than anything else. Schedule a video call for the time your wedding disco was due to kick off and instruct everyone to bring along a glass (or two!) of their favourite tipple.
You can toast your wedding date, discuss what you're most looking forward to about your new wedding plans and even stick on your wedding playlist or YouTube videos of the band or DJ you've booked as a taster of things to come!
8. Buy a 'Wedding' Cake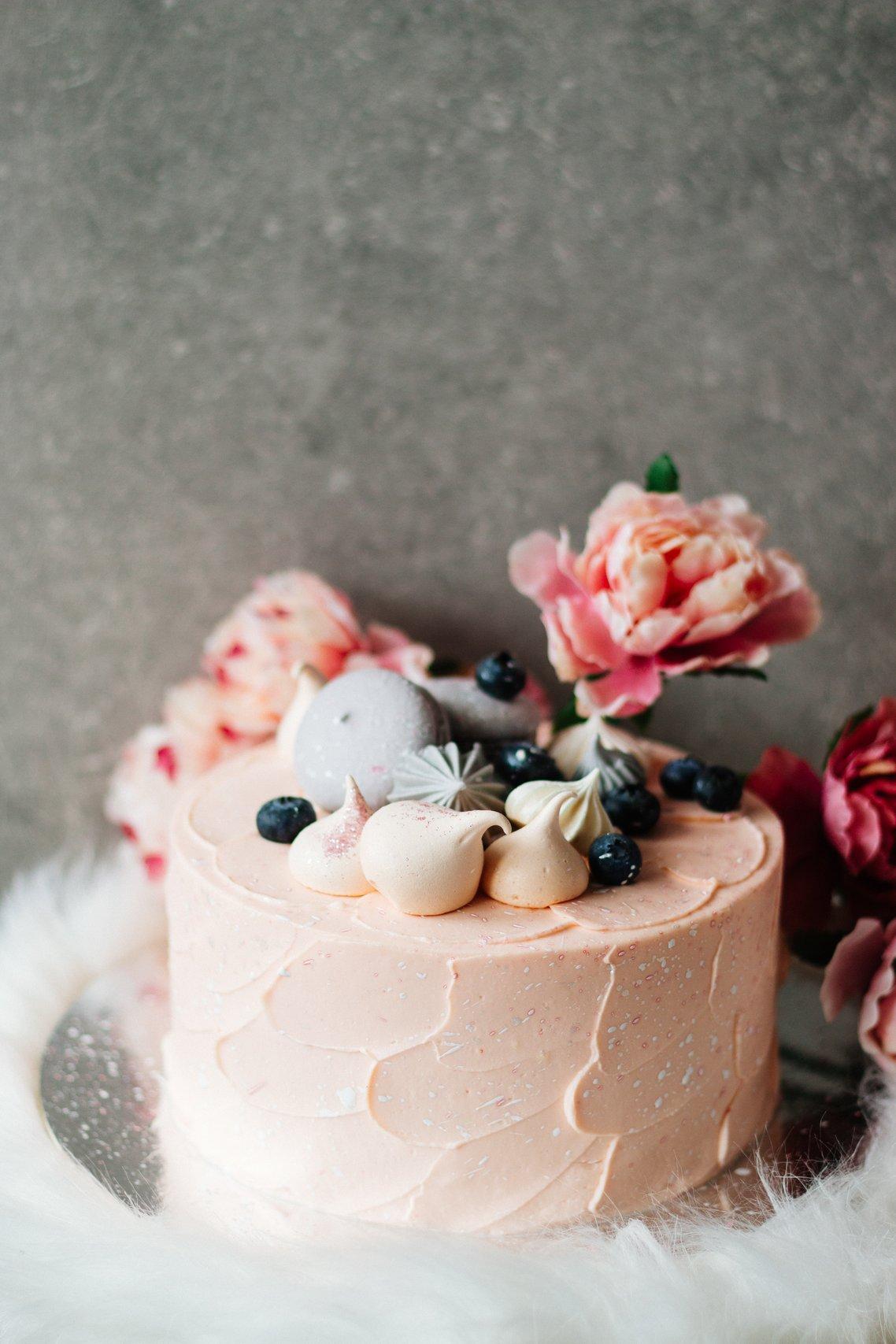 Supermarkets are still stocking celebration cakes and we think there's never been a better time to indulge in something delicious. Pick out the prettiest cake you can find (or just the most delish, up to you) and stage a cake cutting at home before feeding each other a slice just as you would at your reception.
9. Have a Wedding Movie Night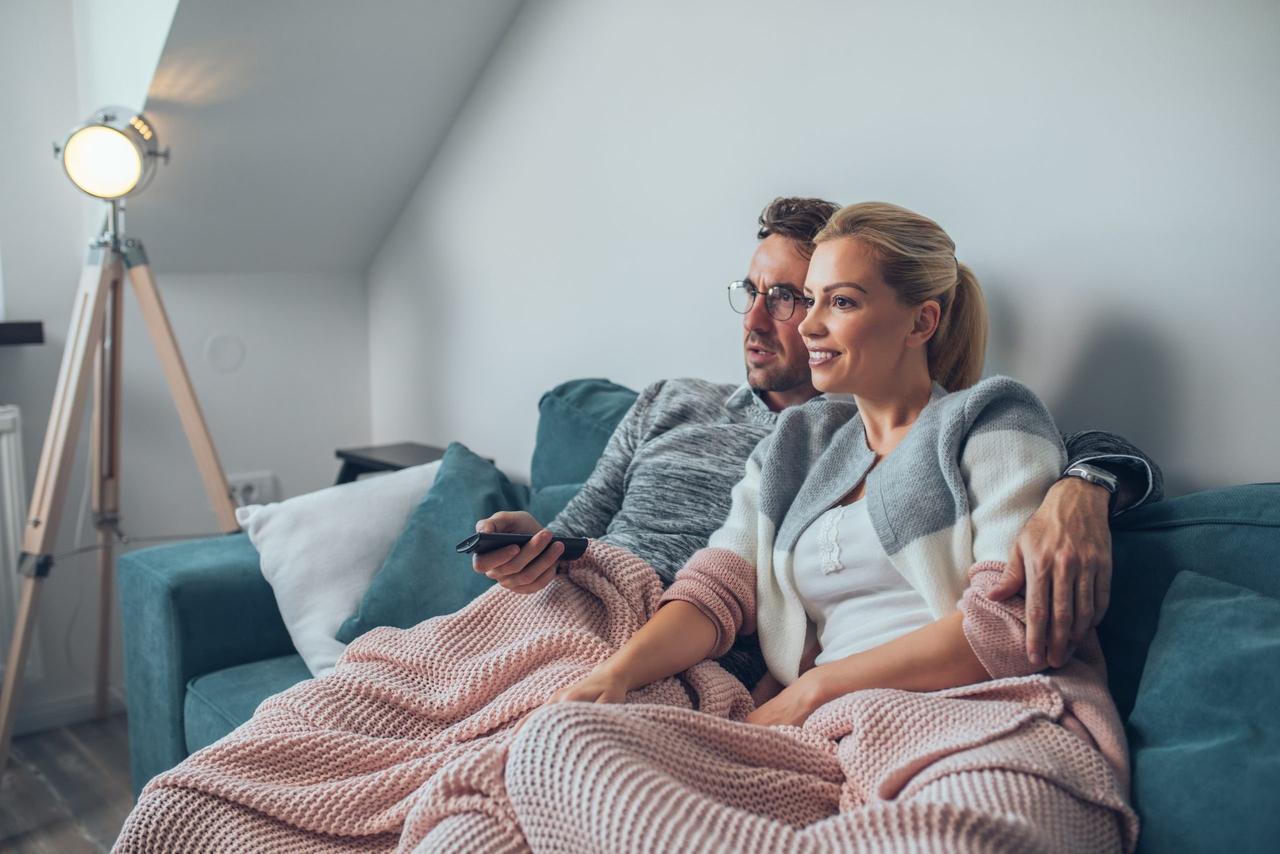 Have a treat night by ordering in a takeaway and then settle down in front of a funny wedding movie. While still wedding themed, the total disasters we love to cringe through will get you giggling and take your mind off your own wedding woes.
READ MORE: The 25 Best Wedding Films on Netflix, Amazon Prime and Now TV
10. Have a Picnic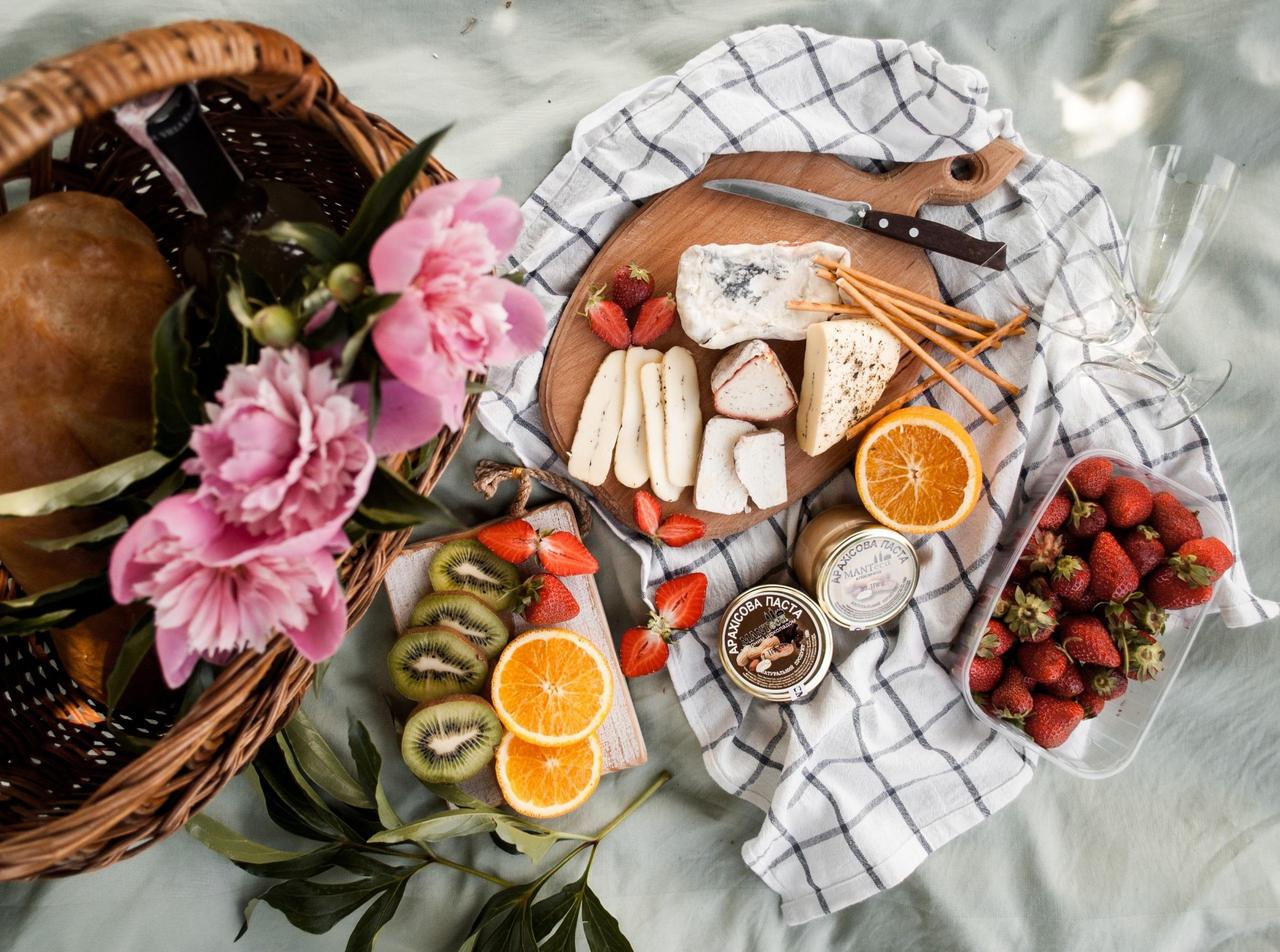 If you're lucky enough to have a garden or balcony, or even from the comfort of your living room floor, a picnic with bubbles is a great way to celebrate your original wedding date. Put together your favourite food, chill a bottle of Prosecco and simply enjoy while listening to your wedding breakfast playlist.
11. Indulge in a Spa Night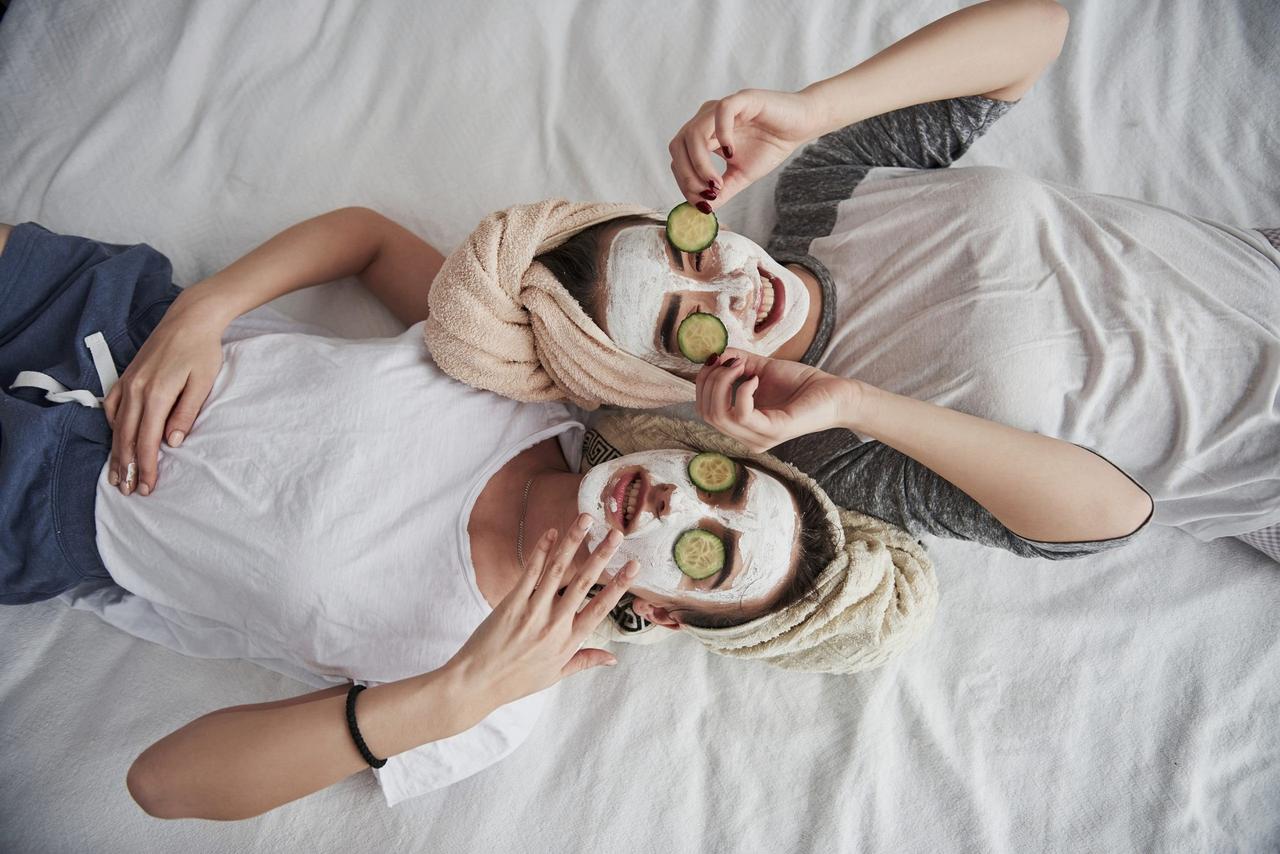 Let's face it, we could all do with a little pampering and relaxation right now. With the world turned upside down, it's easy to slip into an anxious spiral, especially if something as important as your wedding has been impacted. Why not use the day as an excuse to unwind? Have a long, hot, bubble bath, play some chill out vibes, give each other a massage and put on a face mask. After some time dedicated to your wellbeing, you'll be in a much better frame of mind to tackle your new wedding plans.
READ MORE: Self Care in Self Isolation: How to Stay Well as a Bride-To-Be
12. Write your Wedding Day Letters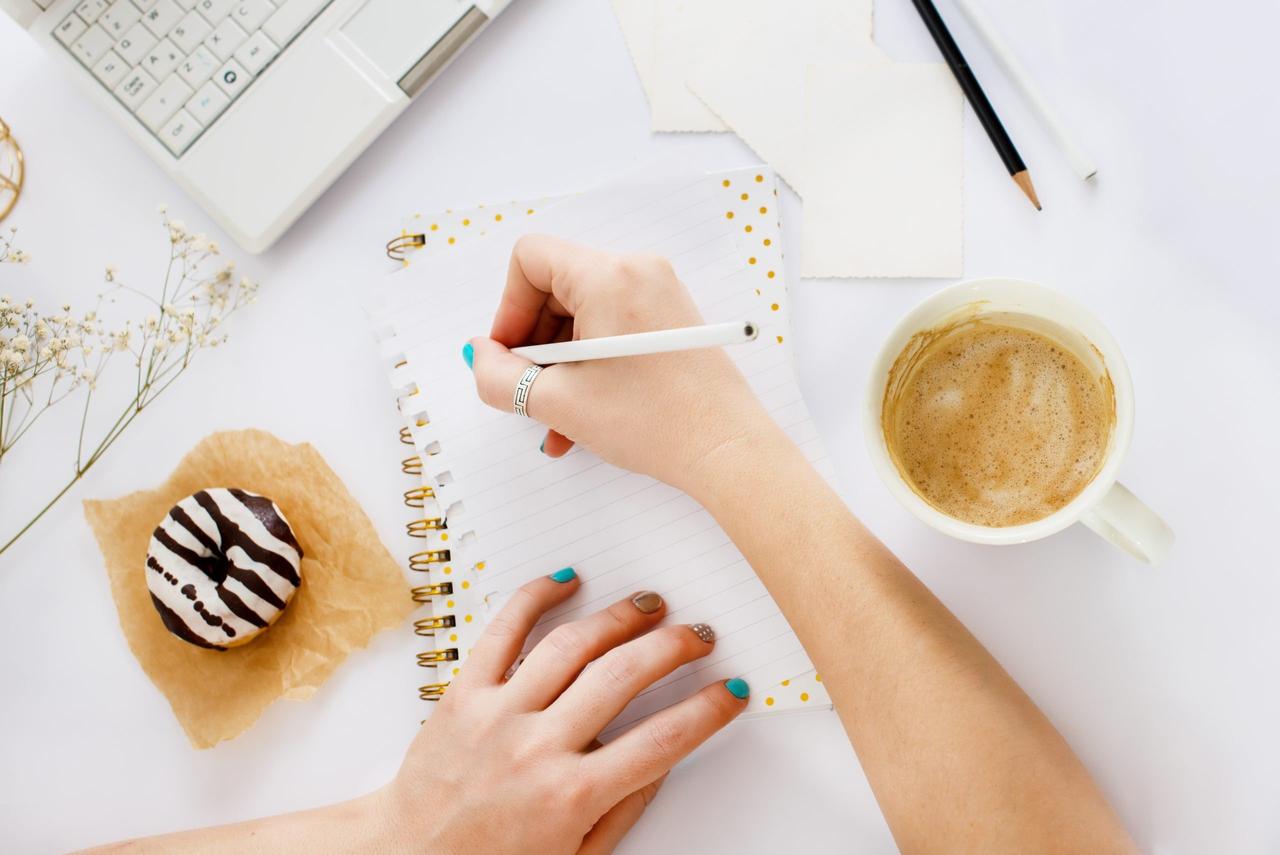 Connect your old wedding date with your new one by using the original day to pen your wedding morning letters to each other. Be sure to date them so that they can be used as keepsakes and write how you're feeling on your original date and how excited you are for the new date. Remember, no peeking until the wedding morning!
What to Do if You're Not Together on Your Original Wedding Date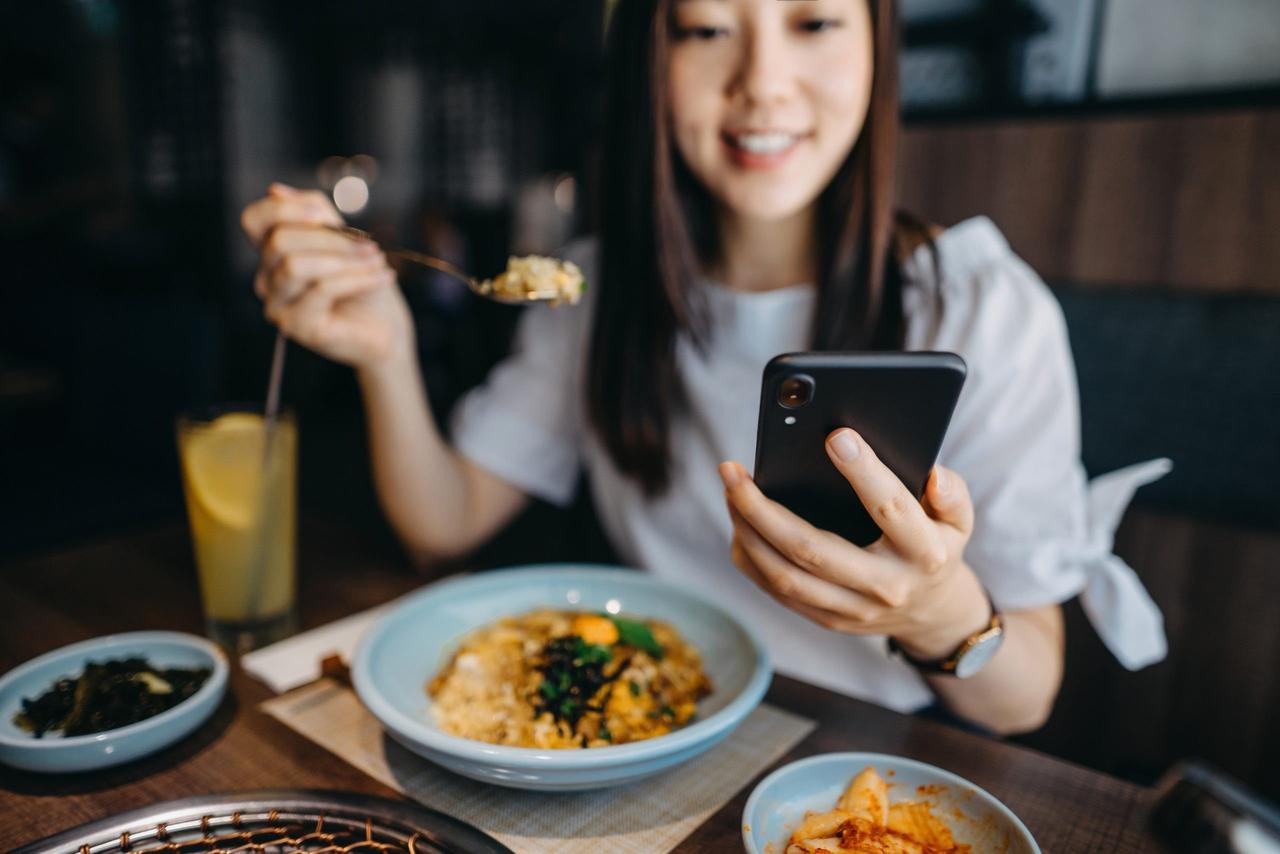 Having to postpone your wedding is hard enough but not being able to be together on the original date is truly tough and you have our sympathies.
To mark the date when you're miles apart, we suggest making the most of technology. Plan to cook the same meal at the same time and arrange a virtual 'date' where you can enjoy your meal together and toast your upcoming wedding. Hit play on the wedding breakfast playlist at the same time and we guarantee just listening to the songs you spent so long choosing together will make you feel even more connected.
For a slice of old-fashioned romance, write a letter ahead of your original wedding date and post it so that it arrives on the day. You could tell them what it is about your new wedding date that you're most excited about and why you're looking forward to being able to call them your spouse, or simply fill it with funny memories that will make them smile. Keeping your letters positive and focusing on the new wedding plans, rather than the original ones, will help to get you feeling excited about the future.
Remember, whether you're in different cities or in lockdown together, the process of postponing or cancelling your wedding is distressing and it's completely normal to feel a range of emotions. Our advice is to stay connected with each other, your loved ones, your celebrant and other couples going through the same thing. Your wedding day is still going to happen and it's still going to be amazing, we promise.
Not sure how to handle your wedding postponement or what to do next? Meet the brides postponing their weddings – and read their honest (and hopeful) advice.