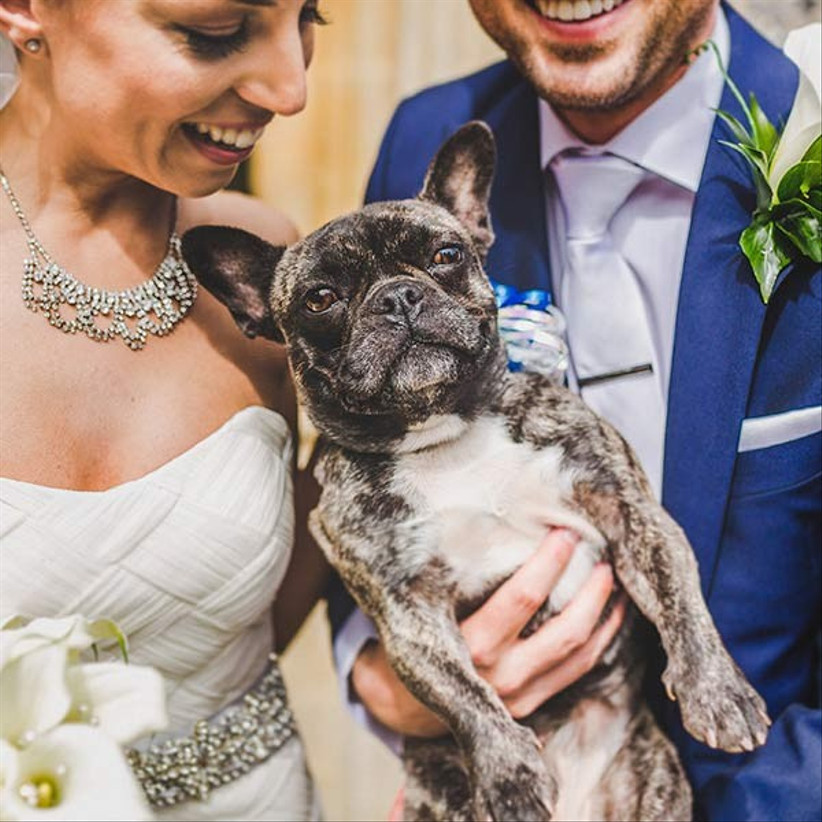 Nowadays, lots of modern brides are choosing to shun the old school wedding traditions and are rewriting the rulebook to suit them. Gone are the days when you were forbidden to see the groom before the ceremony or wear anything other than a formal white gown, brides are now choosing to do their own thing and make a truly personal stamp on their day.
Here are 11 key things you could do differently on the day of your wedding, like wearing a pink wedding dress or inviting pets to your wedding. After all, rules are made to be broken!
Old Rule: Wedding Dresses Have to be White
New Rule: Colour is In
It seems that there is this stigma and unwritten rule that your wedding dress has to be white or ivory – this is one rule that definitely deserves to be thrown out of the water.
If you've always wanted your dress to be white then go for it! But if you know that you'd feel more comfortable in a colourful or gothic wedding dress then it's completely up to you and your preferences.
We love the Oleda dress from Modeca that would nail the gothic bridal look. The dress's black lace embroidery and exaggerated purple skirt would create a dramatic and unforgettable look for your big day.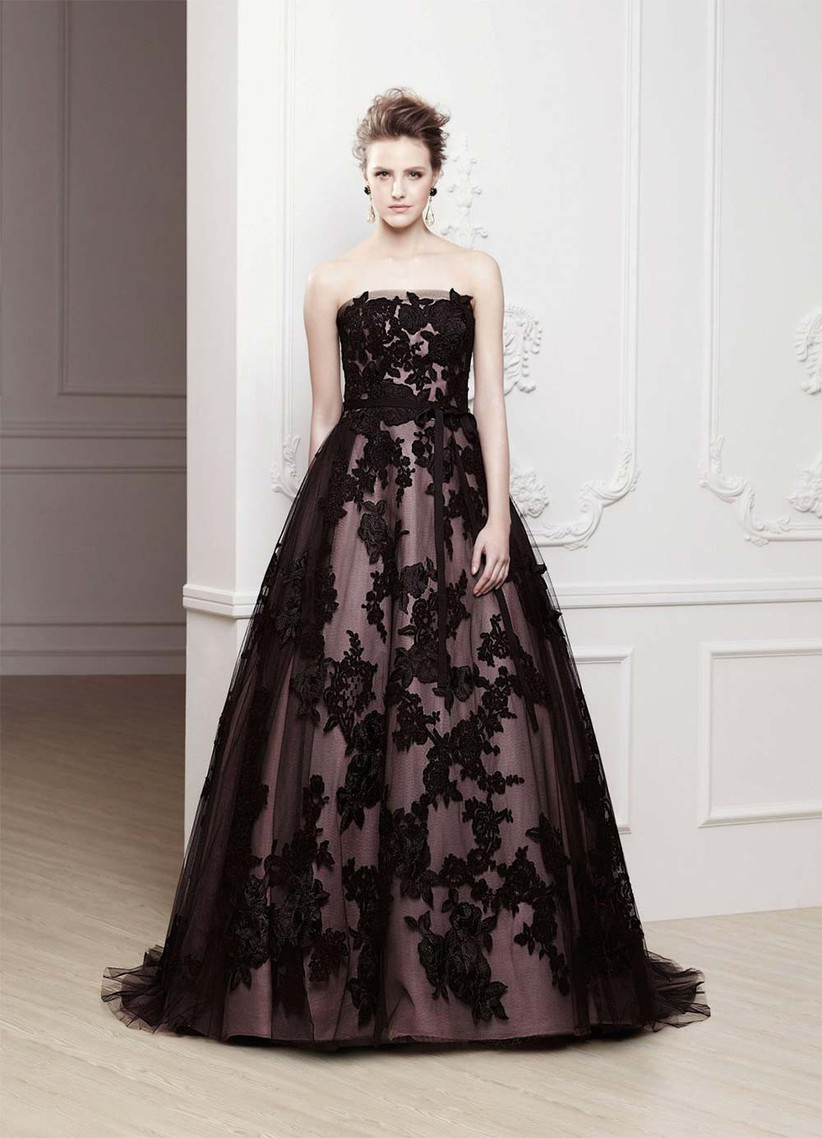 Changing up the norm is what your wedding day should be about, especially seeing as you only get to do it for just one day. It's the one of the few occasions you can plan things exactly how you want so make the most of it.
Old Rule: Stick to Family Tradition
New Rule: Do Your Own Thing
It can be hard to say no if yours or your partner's families like to keep to tradition and want you to choose a dress, suit, venue or music that fits these expectations. You may feel guilty about breaking this rule but just remember, It's your day not anyone else's. Your family may not agree with your choices but they will understand if you choose to do things your own way. After all, you may even end up starting your own family tradition!
Old Rule: The Plus One Protocol
New Rule: It's Okay to Bring a Few Friends or No One at All
It's custom that you allow guests to bring a partner with them to the wedding, however as long as the reception numbers are accounted for then you can always allow them to invite a friend or two for the evening buffet and party – just check with your venue first to find out their capacity.
If you have a wedding venue with a large capacity then why not make the most of the space! Your venue should happily listen to your requirements and may be willing to adjust their space accordingly to your numbers. For single guests who don't have a partner to bring, it may make them feel more comfortable to bring a couple of friends along.
On the other hand, if your invited guests will know a lot of the other people going to your wedding, it's fine if they want to skip bringing a 'plus one' altogether.
Old Rule: Your Wedding Dress has to be Floor Length
New Rule: Your Dress Can be Whatever Length You Want
If you celebrate your legs as one of your best features then go daring and get them out in a short wedding dress. If you're getting married in a summer ceremony then you may feel more cool and comfortable with a raised hemline. Likewise if you have a quirky pair of unusual wedding shoes to show off.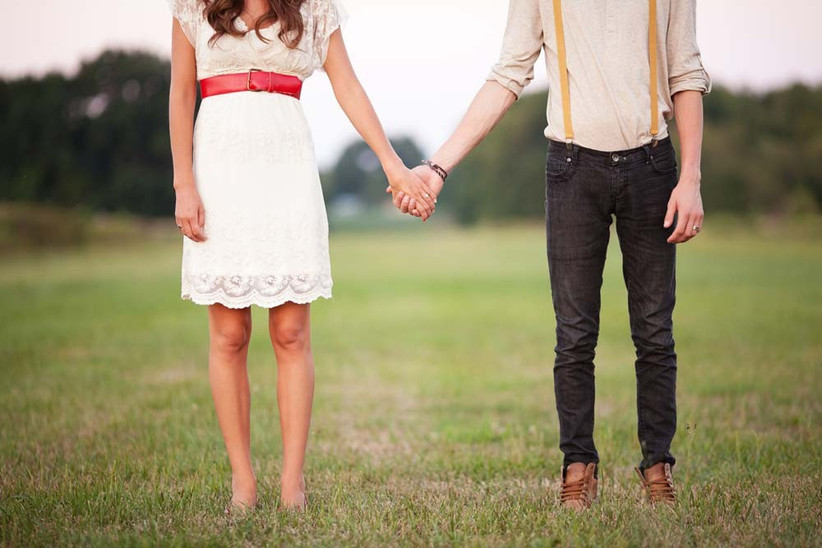 Tea length styles work well if you're searching for 1950s wedding dresses, plus an A-line shape is so flattering and versatile on all shapes and sizes.
We love this beautiful wedding dress from Justin Alexander (style 8815) which breaks two rules in one go – it's pink and it's above the floor!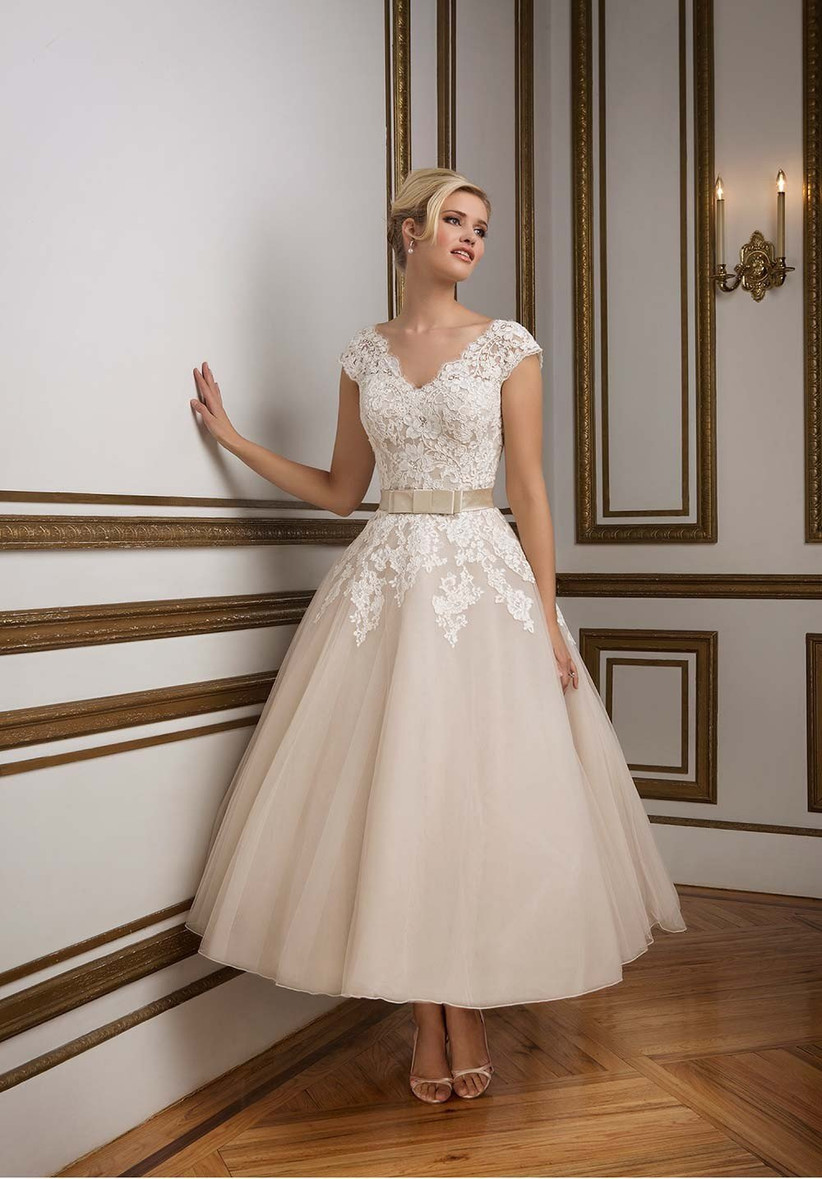 Old Rule: Your Gift List Must Include Items for the Home
New Rule: Ask for Gifts You Actually Want
Requesting items for your marital home may seem like the appropriate etiquette when building the perfect wedding gift list, but if you're no domestic king or queen, it's better to ask for gifts which are actually going to be used and appreciated. 
Instead of a £50 set of kitchen knives, why not ask for that £50 bottle of champagne that you've had your eye on but haven't been able to buy because you've been on a strict wedding budget. If your loved ones are willing to splash out money on an expensive kettle or a set of luxury towels, then they'll feel more secure in the knowledge that their gift will be put to good use if you request something that you actually want.
Old Rule: Walk Down the Aisle
New Rule: Choose an Alternative Ceremony Entrance
As you prepare to go down the aisle to meet your husband or wife-to-be, why not mix things up a bit? You could ride down the aisle on a horse to give a fairytale touch to proceedings, or perhaps you could even choreograph a dance which starts as you enter the ceremony and finishes where your partner stands.
As a parent or guardian usually escorts you down the aisle, why not rope them into your alternative ceremony entrance too! If this is not really practical you can still honour them with flowers or a gift during the day.
Old Rule: Restrict How Much You Eat and Drink
Old Rule: It's Okay to Indulge
It can be hard to relax on the big day as you're so focused on everything going to plan and everyone having a good time, but we say just relax and let your hair down!
You're celebrating one of the best days of your life so surely this calls for a glass of champagne (or two, or three, or four…) and some fancy food which you have splashed out the money for anyway. It's not the end of the world if you spill some food or drink down your dress, it can always be cleaned after and it doesn't have to mean your day is ruined.
As long as you drink responsibly (you'll want to remember your wedding not just a hazy hangover the day after), give yourself the go ahead to indulge a little.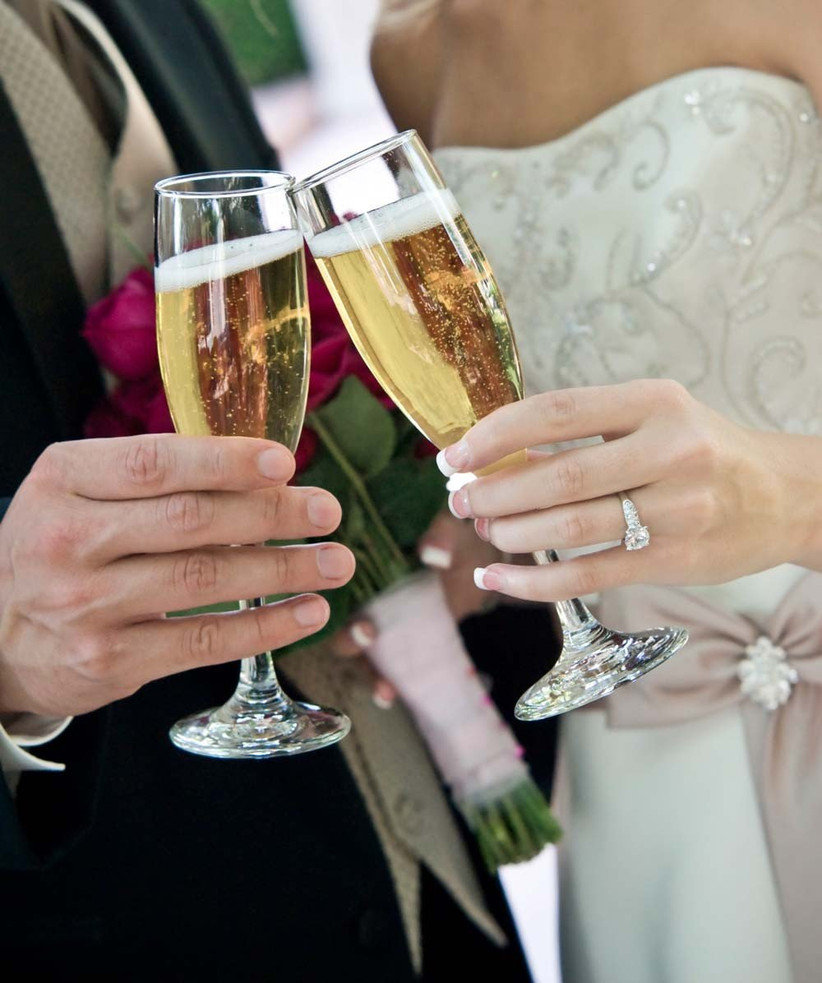 Old Rule: The First Time You See Your Bride or Groom has to be at the Ceremony
New Rule: Enjoy Stolen Moments with Them Before the Ceremony
It's rumoured to be bad luck to see your partner before your wedding ceremony but to be honest, this has never been proven so it's okay to write this rule off as an old wives tale. Seeing your loved one before the ceremony could help ease your pre wedding nerves. Besides, there's no rule to say that a cheeky pre ceremony kiss is forbidden!
Old Rule: An Expensive Honeymoon on the Beach
New Rule: Choose a Honeymoon to Suit You and Your Partner
Who says you have to splurge on an exotic holiday to a faraway destination such as the Maldives or the Caribbean for your honeymoon? Whether this type of holiday just doesn't appeal to you or you simply can't afford it after pouring all your money into the wedding, why not pick something more suited to you and your partner.
Whether you choose a no-fly honeymoon idea such as glamping (which is camping with a luxury twist FYI) or choose to book a full on adventure holiday with activities such as mountain climbing and skiing, make sure you plan the honeymoon that you and your partner want.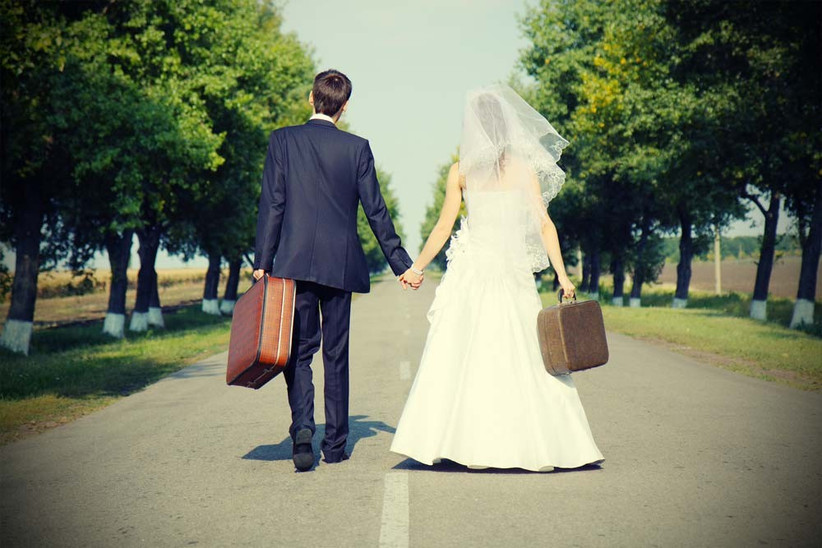 Old Rule: No Animals Allowed
New Rule: All Animals Allowed
Animals are usually forbidden from weddings, but if you view your pet as a family member then you'll obviously want them in attendance at your wedding! Just make sure that your venue allows animals and that your guests don't have any nasty allergies (if they do, seat them as far away from any animals as possible).
Your cute pet could even play a role in your wedding and walk down the aisle with you or act as your ring bearer – plus don't forget to snap some adorable photo opportunities. Take a look at these 10 dogs that helped make their owner's weddings awesome if you ever need something to make you smile.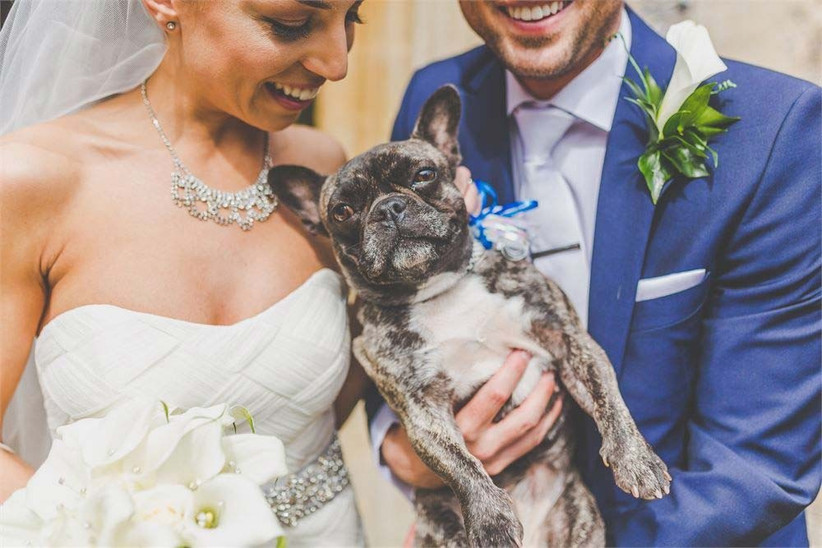 Image Credit: Sam and Louise Photography
Old Rule: Your Wedding Cake has to be a Cake
New Rule: Your Wedding Cake Can be Whatever You Want
Now this is one rule that we definitely condone breaking. By no means should you be restricted to having an actual cake for your wedding cake if you're not keen on this sort of thing. Make it a favourite treat that you and your partner love, such as a delicious tower of cookies or doughnuts!
If you want to completely turn this tradition on its head then you could opt for a savoury choice in place of an actual wedding cake. Newlyweds of recent times are opting for concoctions made out of pork pies or even mouth watering cheese wedding cakes.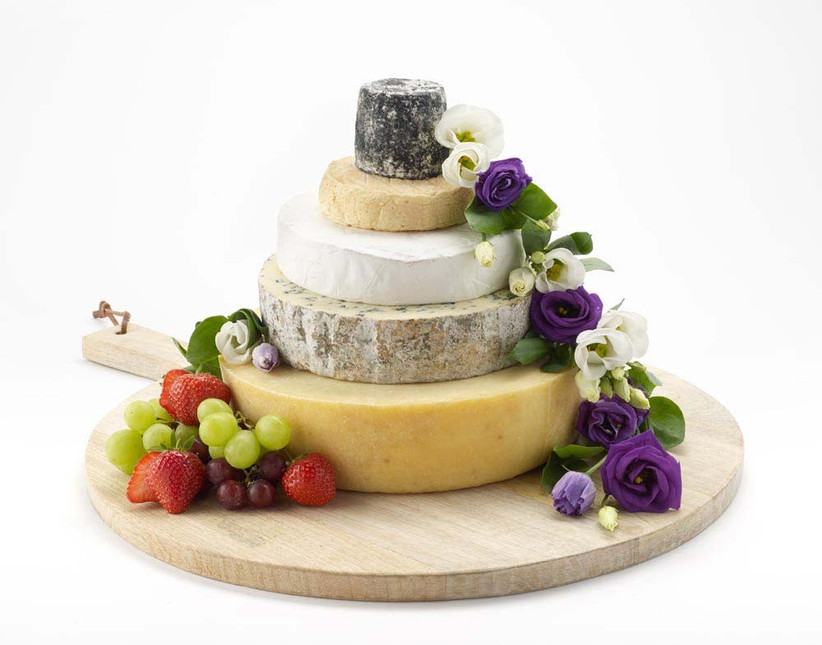 Image Credit: Paxton & Whitfield
Although all of these rules are made to be broken, there's also a set of unspoken rules for your wedding guests that should be followed at all times – such as RSVP'ing on time and holding back from moaning about the food or entertainment. If you've invited a guest who is likely to be difficult, invite them round for a coffee and subtly leave our 18 rules all wedding guests should follow article open on your laptop or phone!