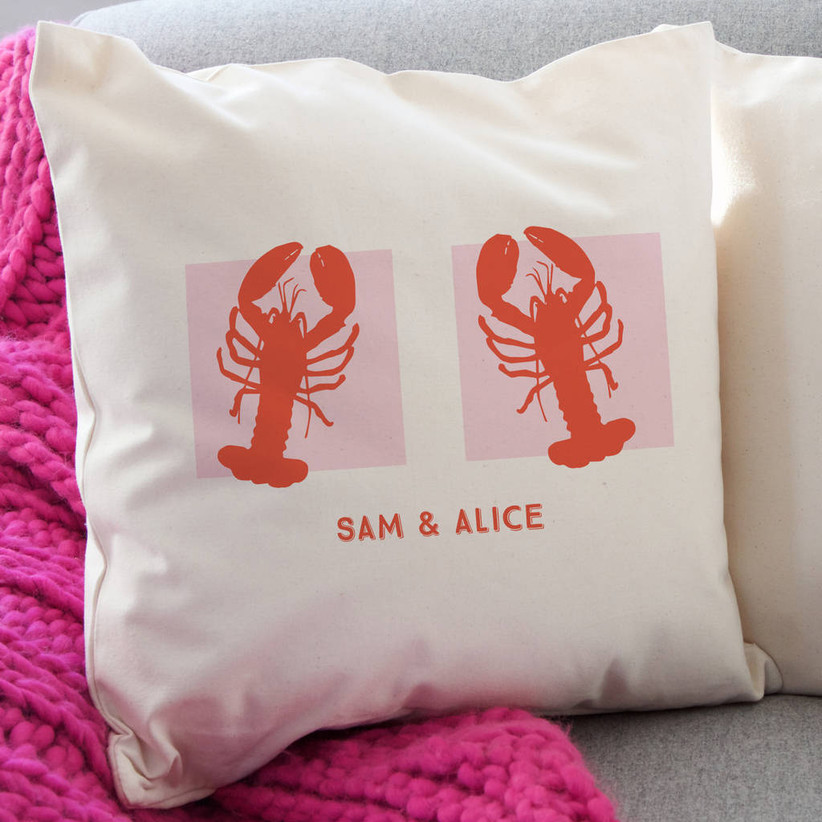 You probably set the bar quite high with an amazing first wedding anniversary gift, so you need to make sure you deliver with an incredible gift for your second wedding anniversary.
Good news: the traditional gift for your second wedding anniversary is cotton. That means there are some seriously covetable presents you can buy while still following tradition. From gorgeous homewares to affordable-luxe clothing and personalised treats, there are plenty of excellent gifting options.
To help you narrow down the options, we've hunted high and low to find the best second anniversary gift ideas with cotton at their heart. The best bit about cotton anniversary presents? Treated right, the recipient will be able to treasure them forever.
Whether you're buying for your partner or for a special couple, these are the best contemporary cotton second anniversary gifts that nod to tradition.
1. Natural Printed Cotton Throw – £22, Trouva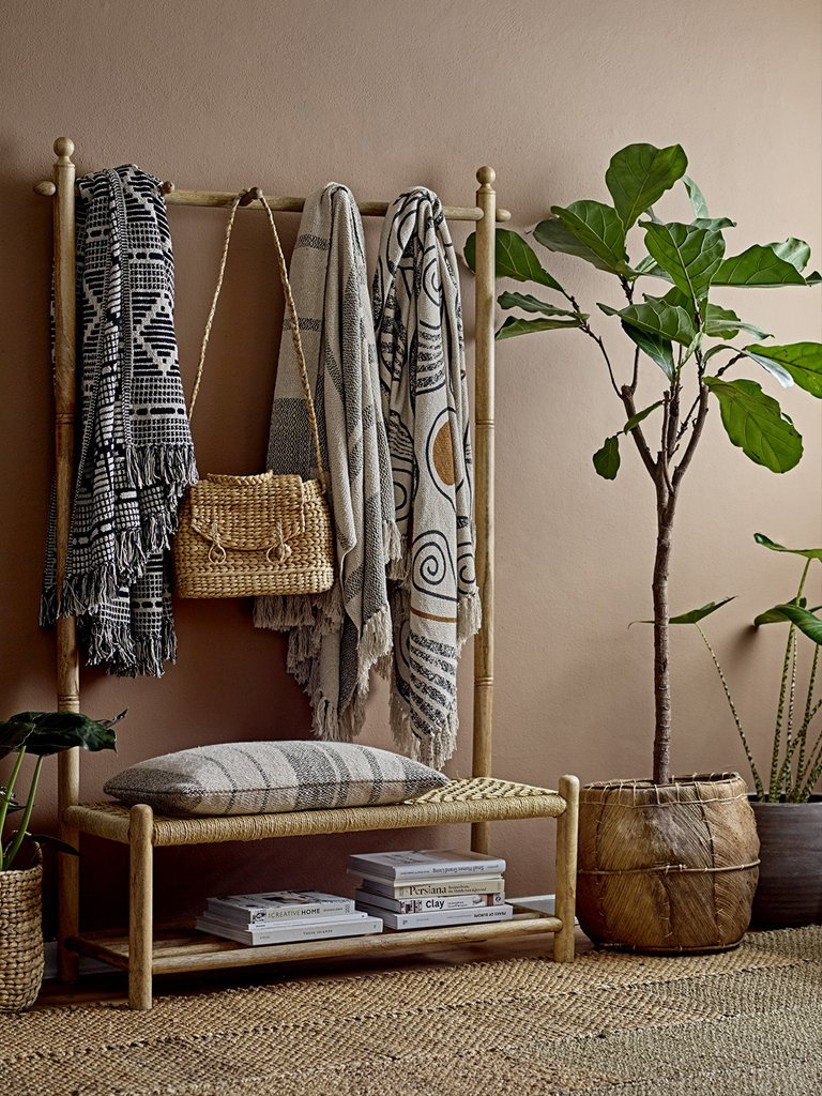 A throw is one of those design details that can really add style to a living space or bedroom. This natural cotton throw is undeniably chic, and it would also be a delight to snuggle under during a Netflix marathon.
2. 600 Thread Count Egyptian Cotton Bed Linen – £25 - £180, Soak & Sleep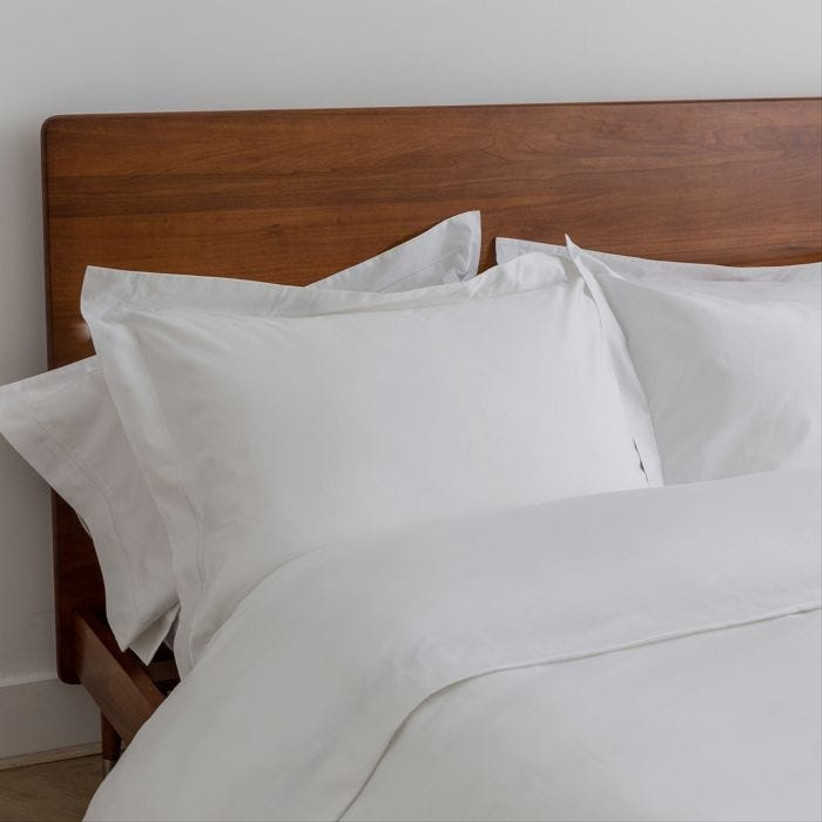 When it comes to cotton bed linen, the higher the thread count, the better the quality. Most bed sheets start at around 150 - so at 600, expect this Soak & Sleep bed linen to give you a seriously blissful night's sleep, turning your bedroom into a high-end hotel.
3. Cotton Pyjama Set White Flower Market – £32, Their Nibs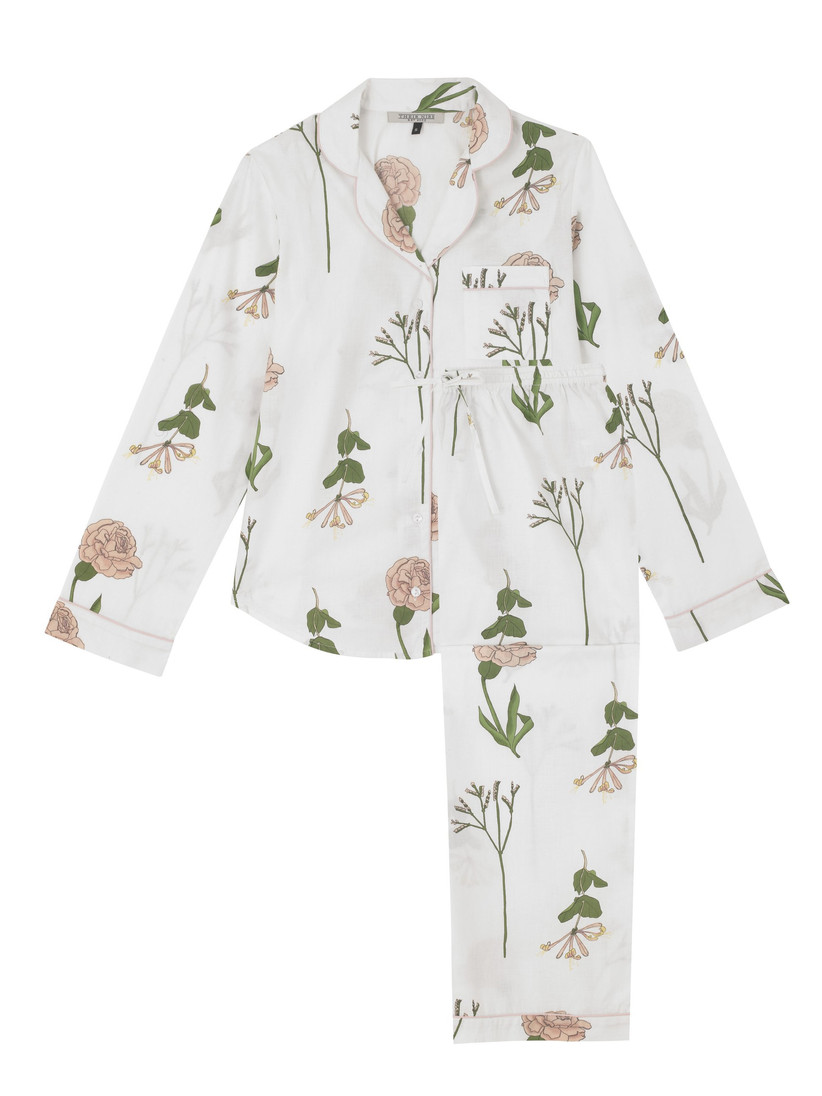 Their Nibs pyjamas combine high quality cotton and unusual designs at an affordable price point. We love this floral design, which is pretty but still grown up.
4. Paul Smith Pack of 5 Cotton-Blend Boxer Briefs – £56, Matches Fashion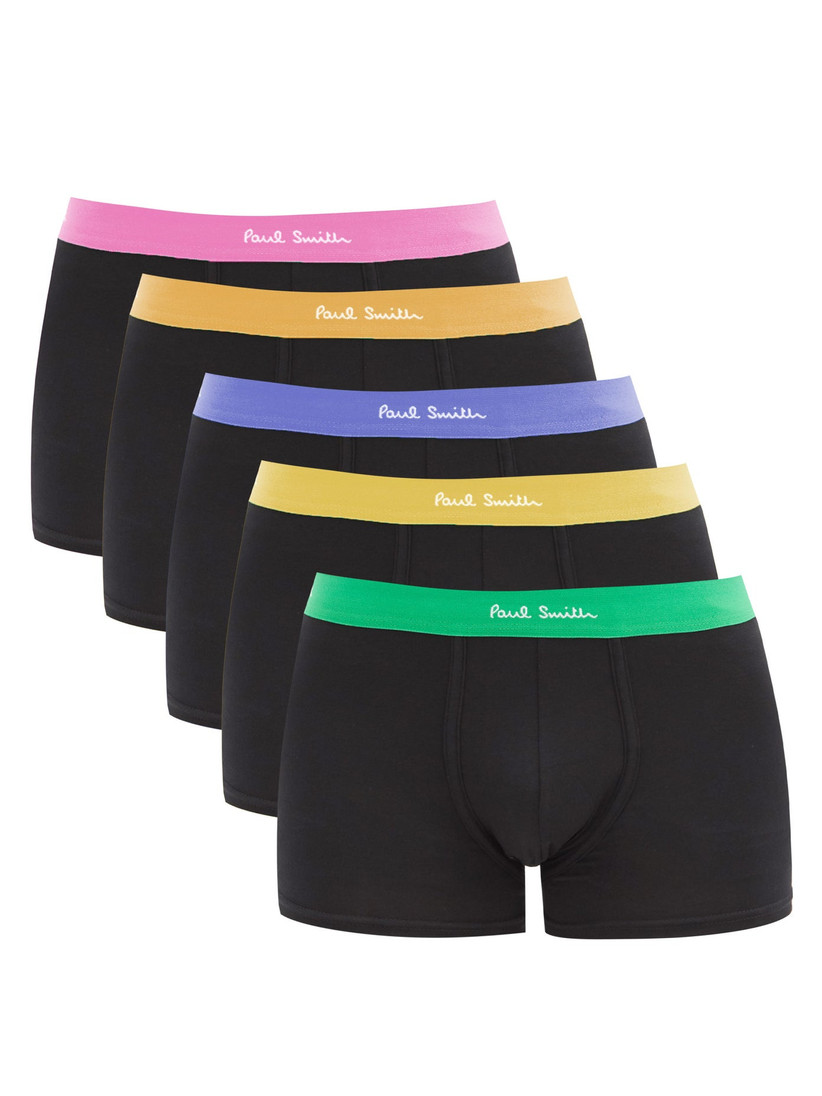 Looking for a second wedding anniversary gift for your husband? Get him some stylish underwear from a leading brand, like this Paul Smith 5-pack. They're cotton blend rather than pure cotton, but when they look as good as this, who's complaining?
5. Unisex Hooded Ribbed Hydrocotton Robe – £85, The White Company
On chilly mornings and evenings, there's nothing more delicious than a snuggly cotton robe - and The White Company may well make the snuggliest. This hydrocotton robe manages the clever trick of being incredibly comfortable and yet still stylish.
6. Cotton Waffle Spa Slippers – £15, Hitched Shop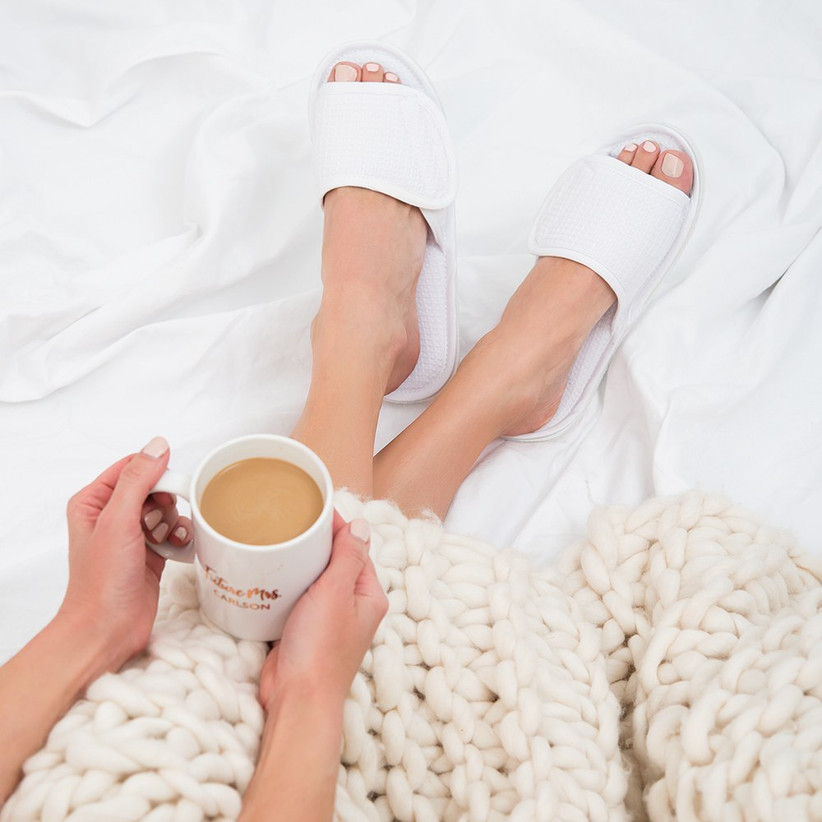 Complete your loved one's cosy get-up with these cotton waffle slippers from the Hitched Shop. They're washable so can be used time and time again.
7. Cotton Flowers – £45, Little Foundry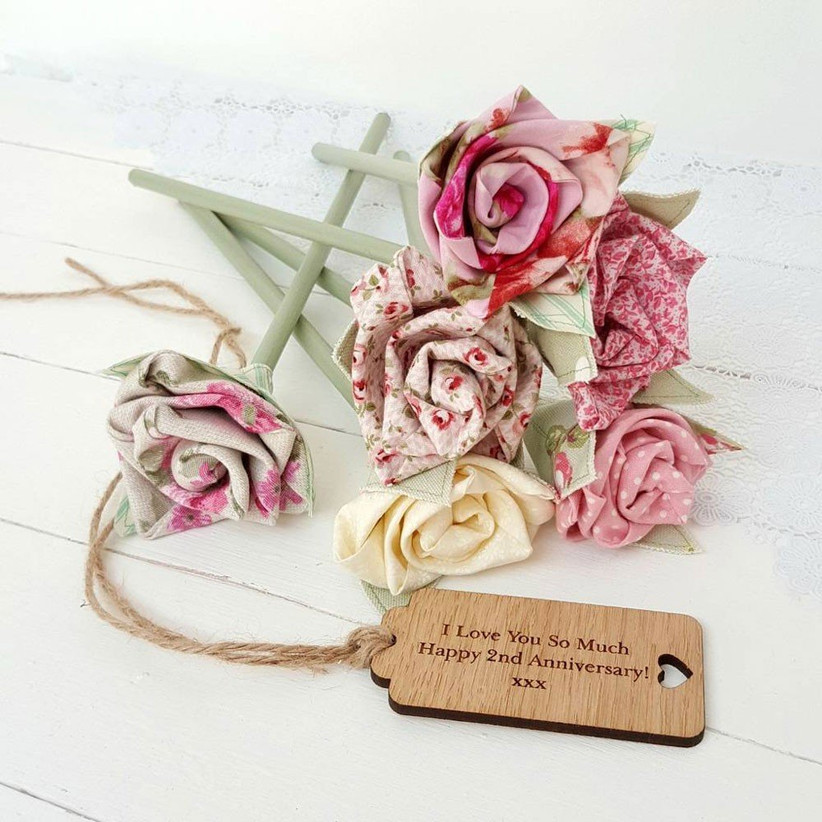 Who says you can't still give flowers on your cotton wedding anniversary? The best thing about these beautiful blooms from Little Foundry is that they're made of cotton so will last a lifetime! We particularly like the personalised oak charm that you can order with these flowers.
8. HAY Waffle Bathrobe – £69, End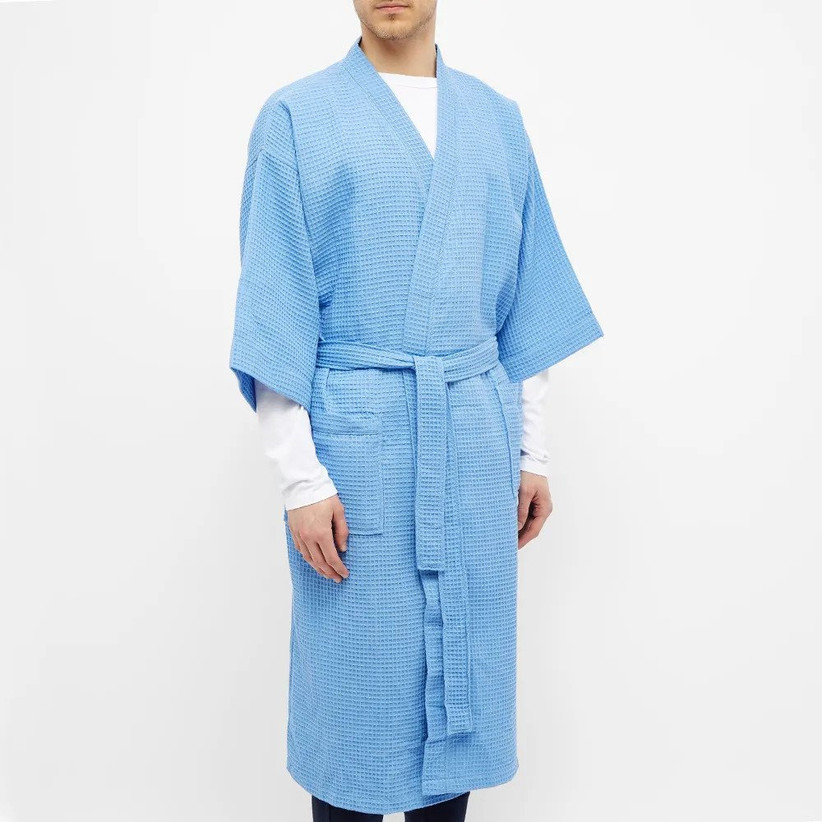 Add some Scandi cool to his loungewear wardrobe with this waffle robe from Danish design house HAY, so he can still feel stylish on a duvet day.
9. Spa Day – from £99, Virgin Experience Days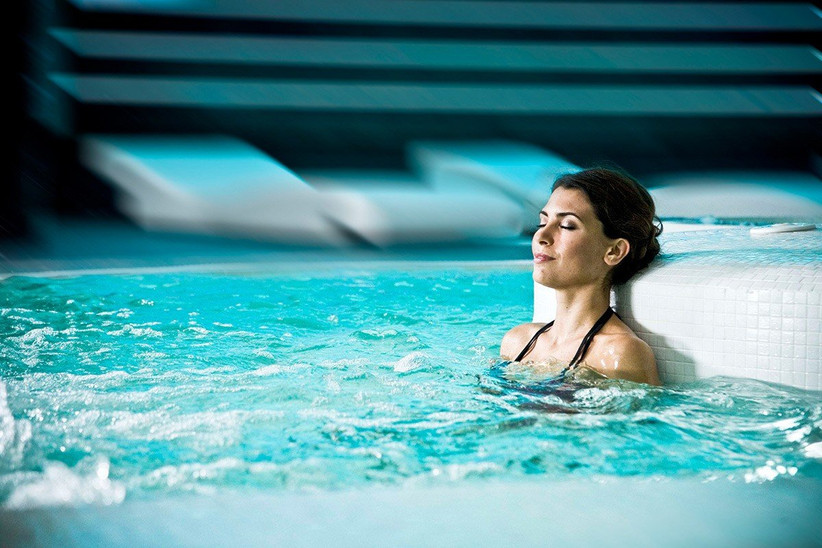 This is cheating a tiny bit, but if you book a couples' spa day, you'll have robes and slippers provided which counts as cotton. So when you think about it, you're not cheating really are you? And you'll be so relaxed you won't even care.
10. Cotton Stems - from £7.99, Etsy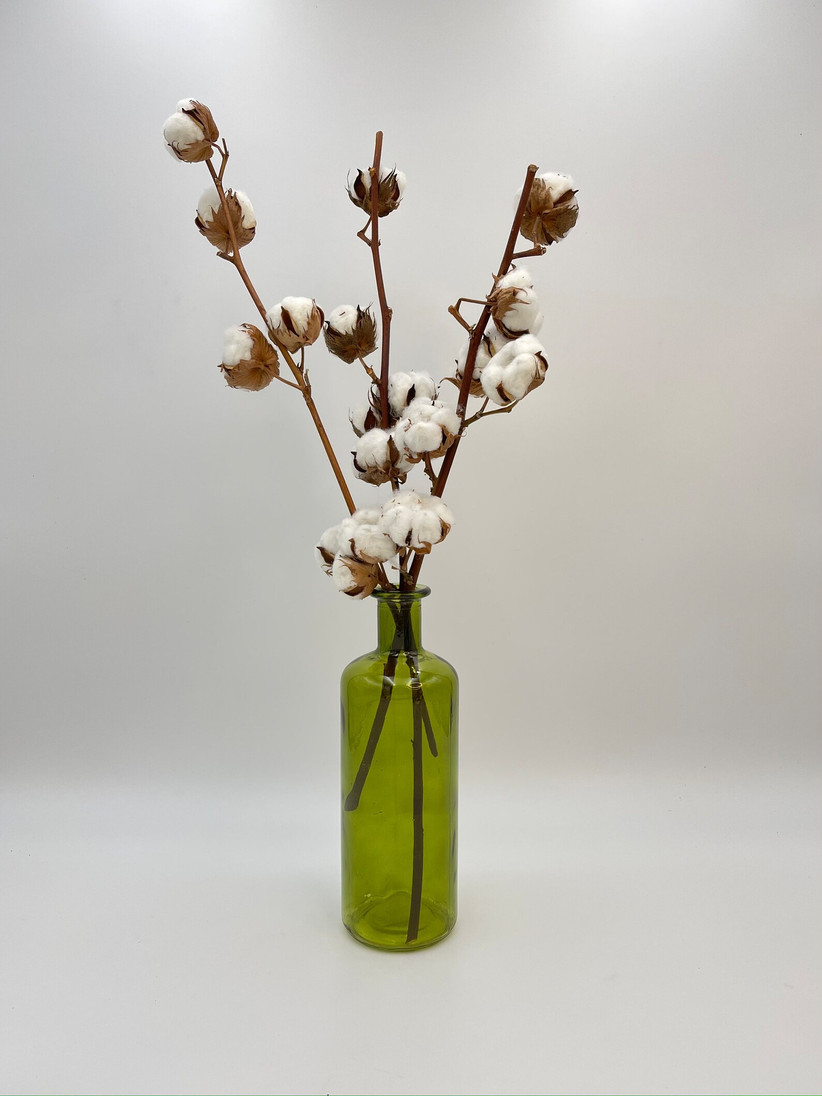 If your partner loves on-trend homewares, treat them to this bunch of dried cotton stems - dried flowers and foliage are all over the most fashionable Insta grids right now. It's perfect for adding texture to a small corner of your home while maintaining a minimal pared-back look, and will last for years to come.
READ MORE: 45 Thoughtful Gifts for Your Wife for Absolutely Any Occasion
11. Socks – £14, Solesmith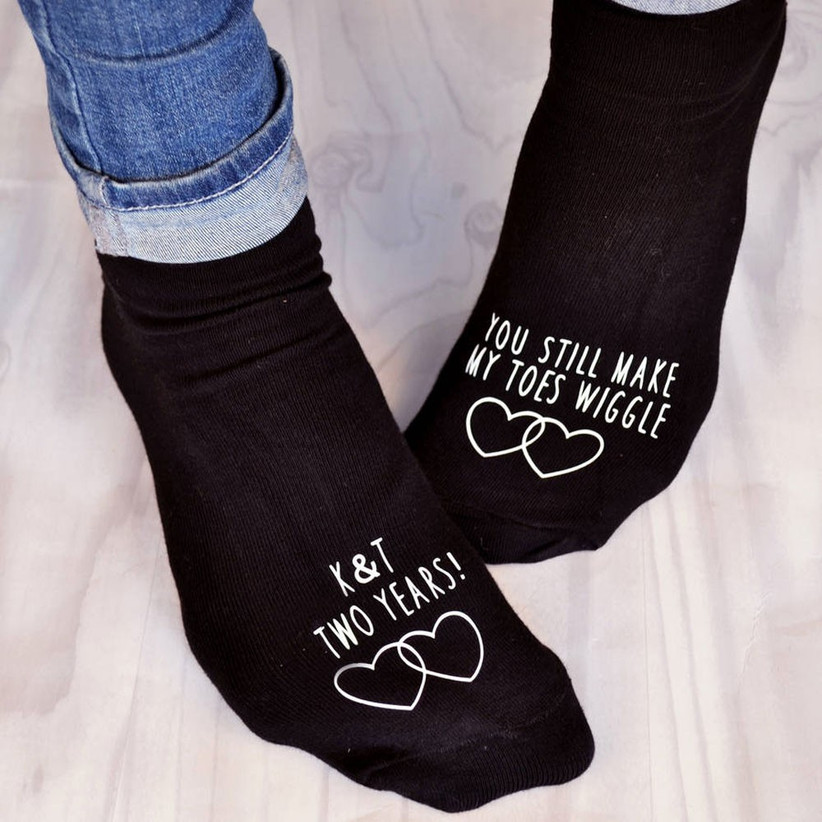 Socks, but make them second-wedding-anniversary. This personalised pair from Solesmith are a cute, affordable gift.
12. Cotton Waffle Makeup Bag – £16, Hitched Shop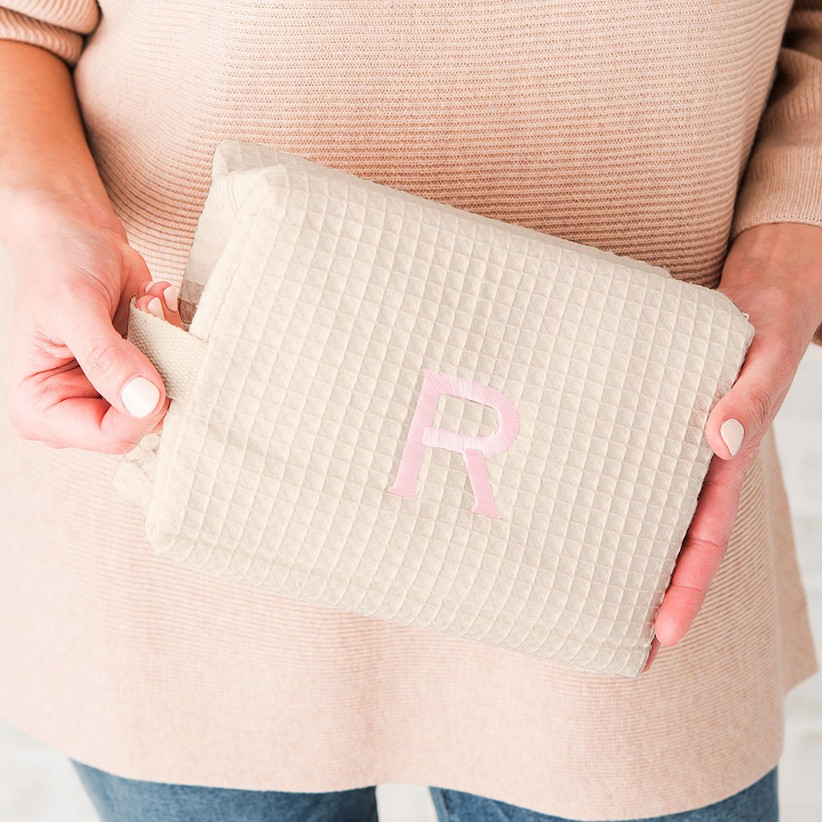 This cotton makeup bag will be just as practical as it is pretty. It can be personalised with your partner's initials and with 15 different thread colours to choose from, including 3 gorgeous metallic shades, there's something to suit everyone's taste.
13. Personalised Cotton Towels – from £25.45, Etsy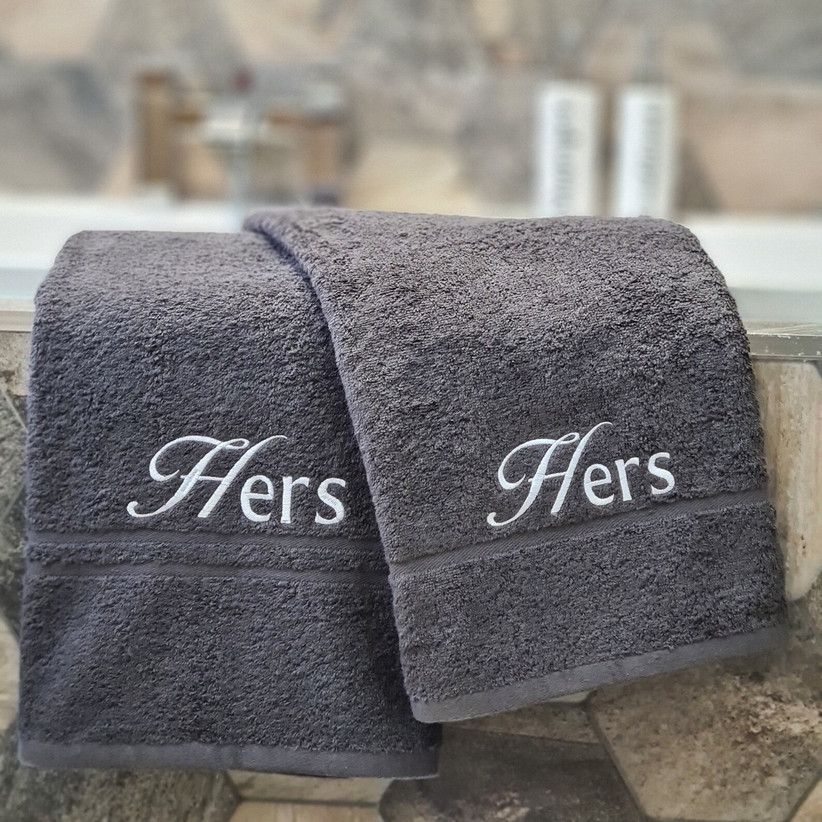 Splash out on some new fluffy towels that reference your couple status. There's 'his' and 'hers' towels, plus 'his' and 'his' and 'hers' and 'hers' too.
14. Noosa Plain Towel – £26, Mayde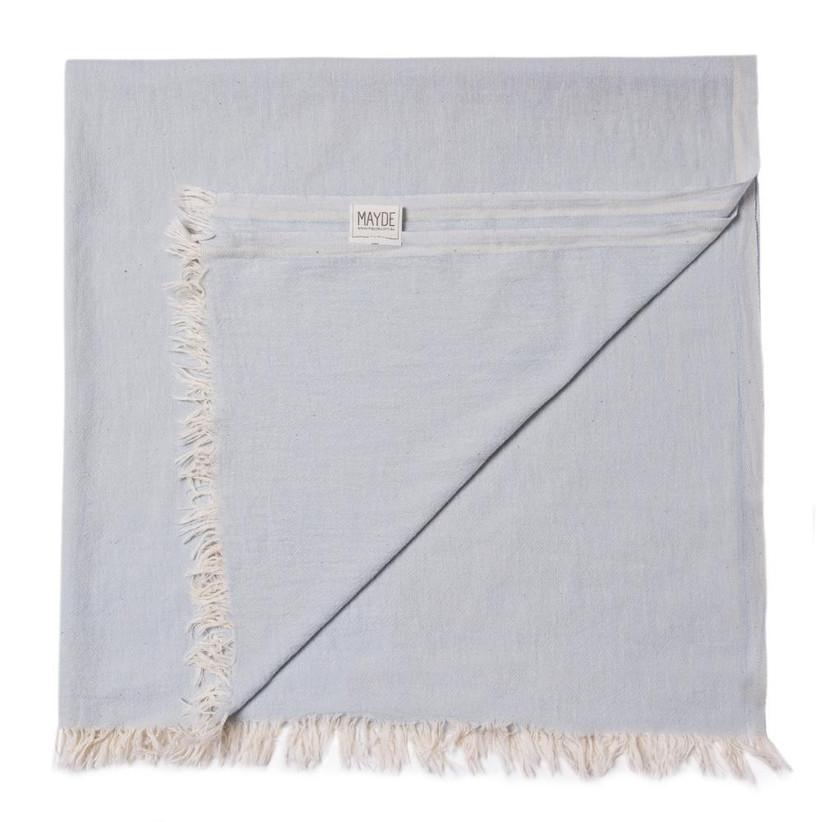 Sticking with towels, Mayde do the softest yet most lightweight designs around. There are plenty of colours and patterns to choose from, but we particularly like the minimalist beauty of Noosa. It's perfect for your bathroom in spring and summer.
15. Fabric Wedding Song – £25, Not On The High Street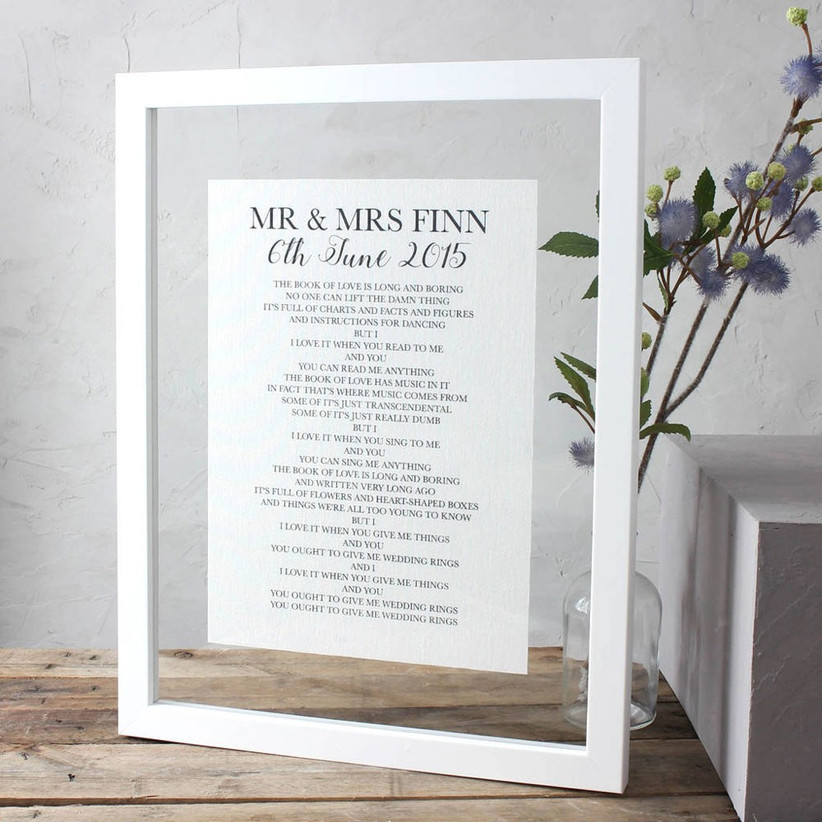 It's been two years since your romantic first dance at your wedding – so why not reminisce about that special song and have the lyrics printed onto cotton and framed? It will be a beautiful reminder of a special moment.
16. Luna Cotton Wall Hanging – £39.50, Oliver Bonas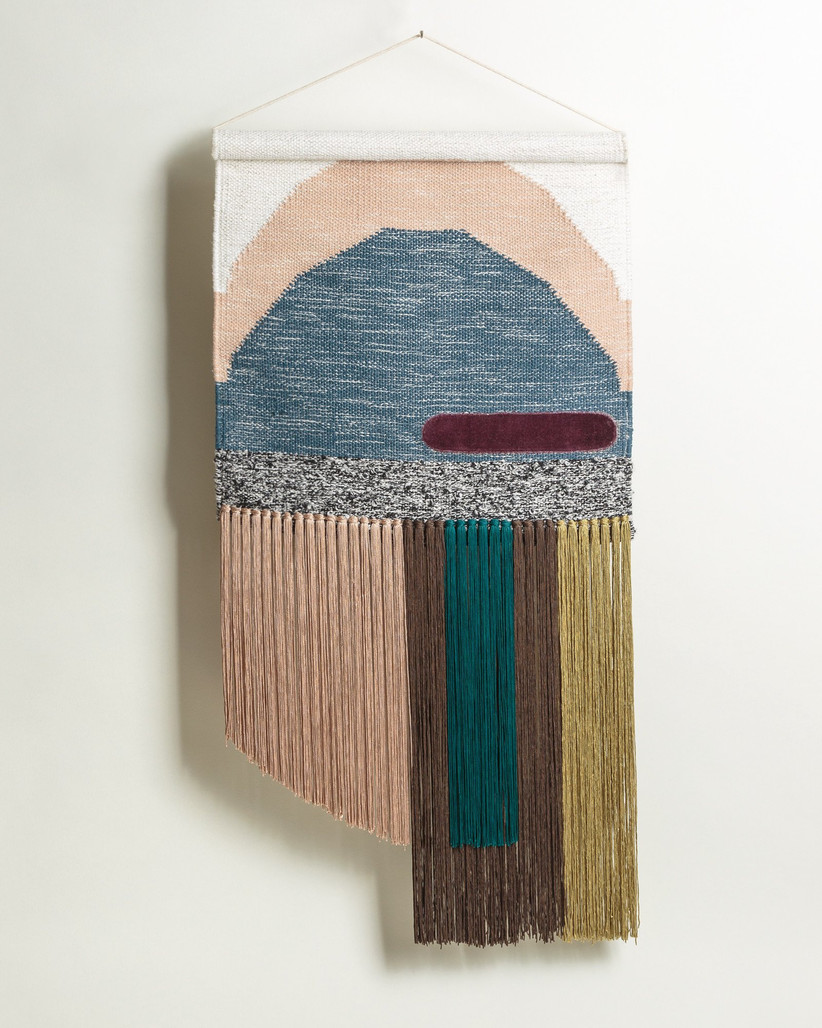 Of course, you may feel you have enough wedding-related home décor. If that's the case, turn your attention to this very cool Oliver Bonas wall hanging as a cotton anniversary present. It's a totally on-trend way to add interest to a blank wall.
17. Edward Cotton T-Shirt – £48, Reiss
A white t-shirt is a men's wardrobe staple. As with all basics, the cut and fabric are key, as with this Reiss tee - it's simple, smart and very contemporary, making it a useful yet still thoughtful cotton anniversary gift.
READ MORE: The 45 Best Gift Ideas for Husbands
18. Linen and Cotton Scented Candle – £20, John Lewis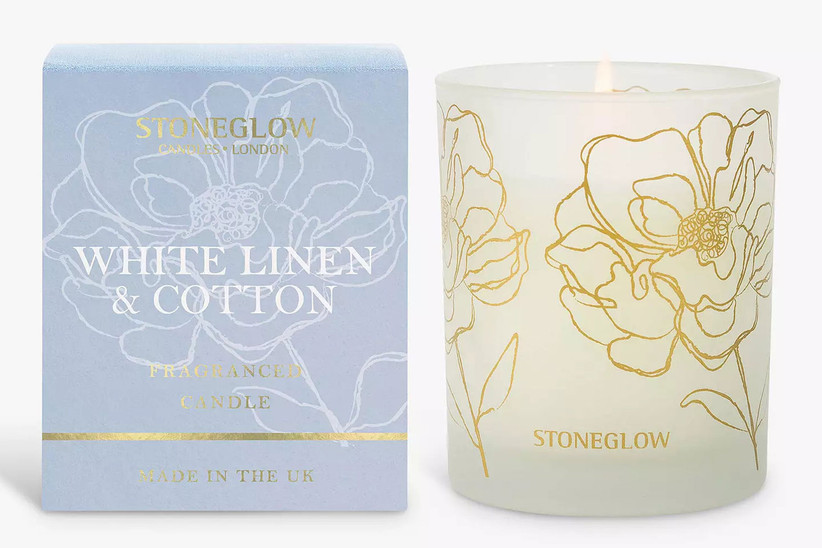 Who doesn't love the smell of fresh laundry? We're confident that you and your other half will both appreciate this gorgeous scented cotton candle, which burns for up to 35 hours.
19. Personalised Lobster Cushion – £22, Not On The High Street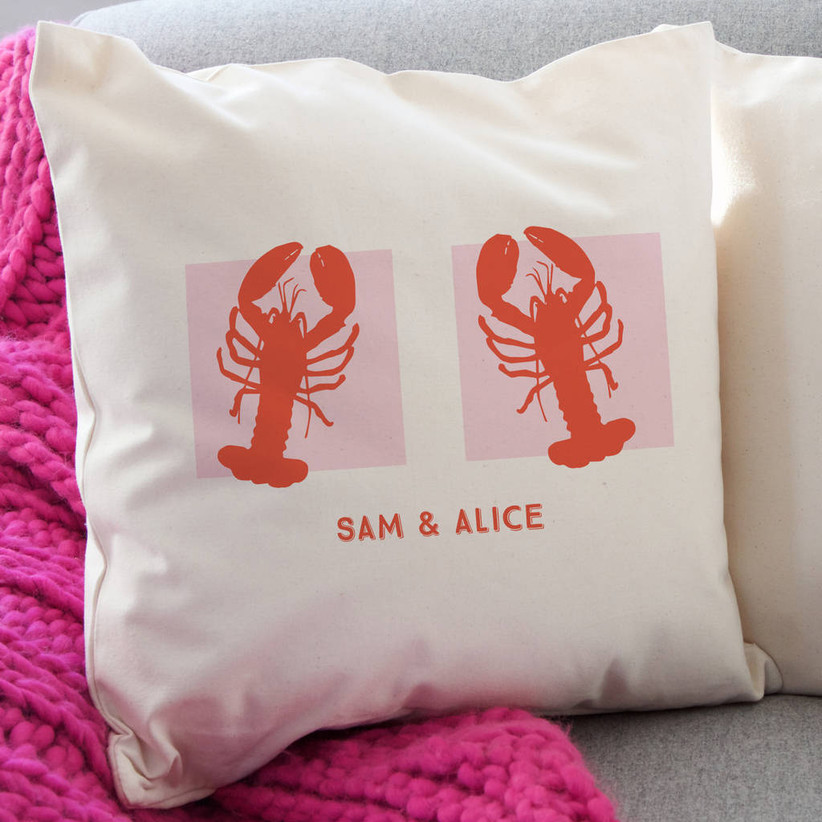 This cotton cushion can be personalised with your names, and has a very apt design - after all, as Friends fans know, lobsters mate for life!
20. Sari Photo Album – £15, Not On The High Street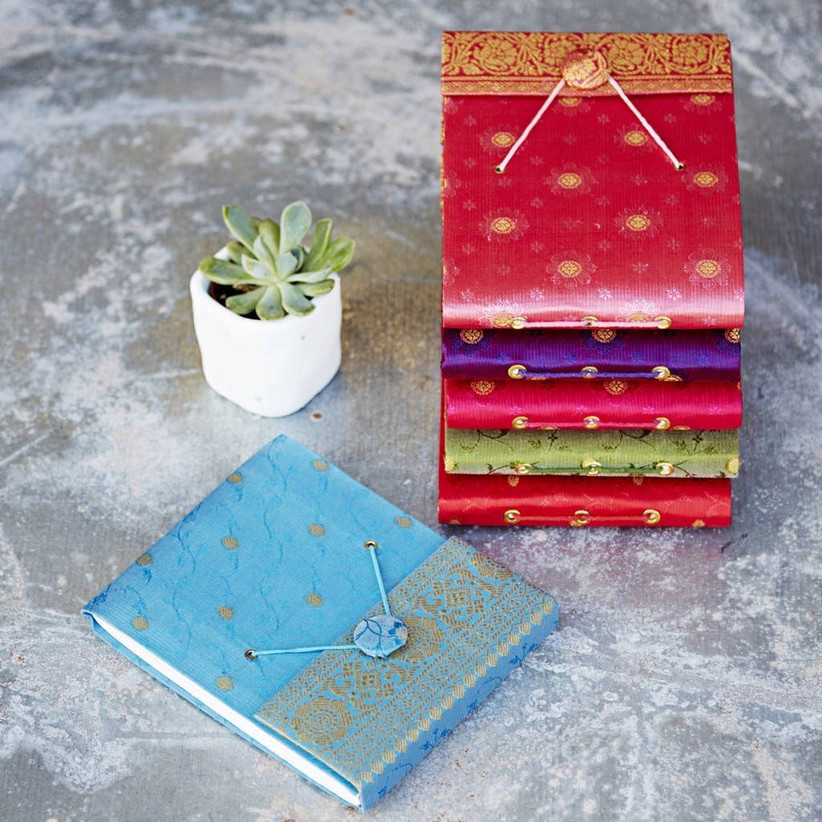 These beautiful photo albums, which you can fill with all your memories, come in colourful sari colours and are bound with recycled cotton paper.
READ MORE: The 15 Best Wedding Keepsakes to Remember Your Special Day
21. Champagne Bottle Bag – £10, With Congratulations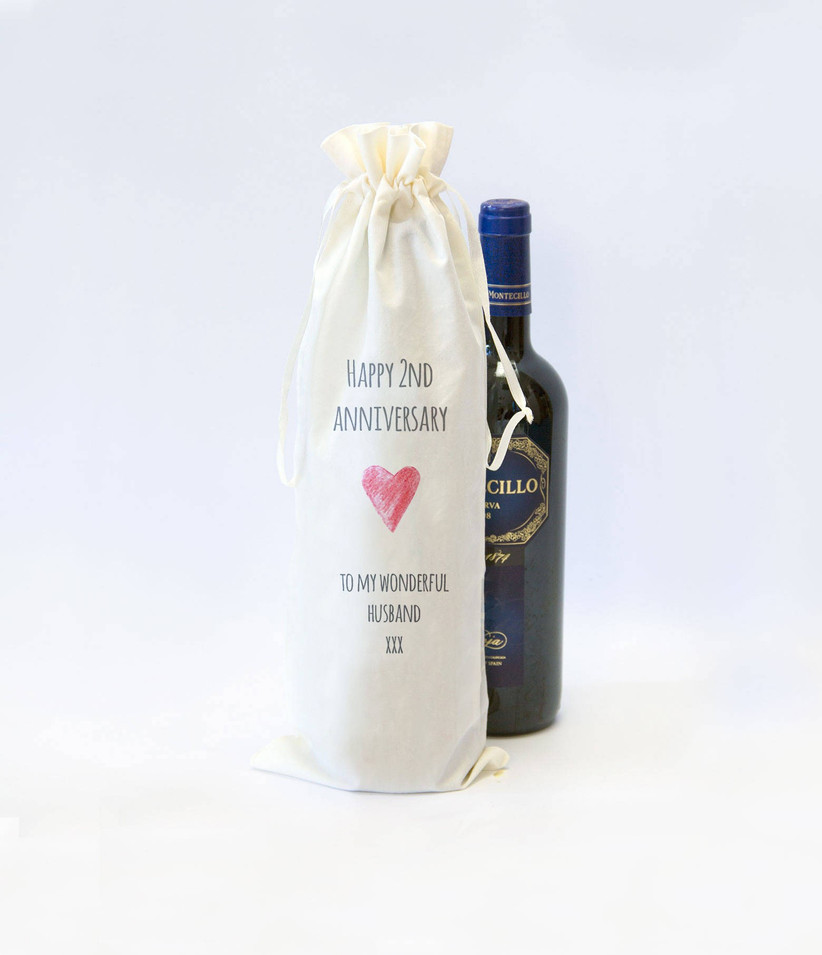 A bottle of their favourite drink - it doesn't have to be alcoholic, of course - is a simple yet effective present. Make it second-wedding-anniversary-worthy by presenting it to your other half in one of these personalised bags.
22. White Cotton Canvas Tote Bag – £15, Hitched Shop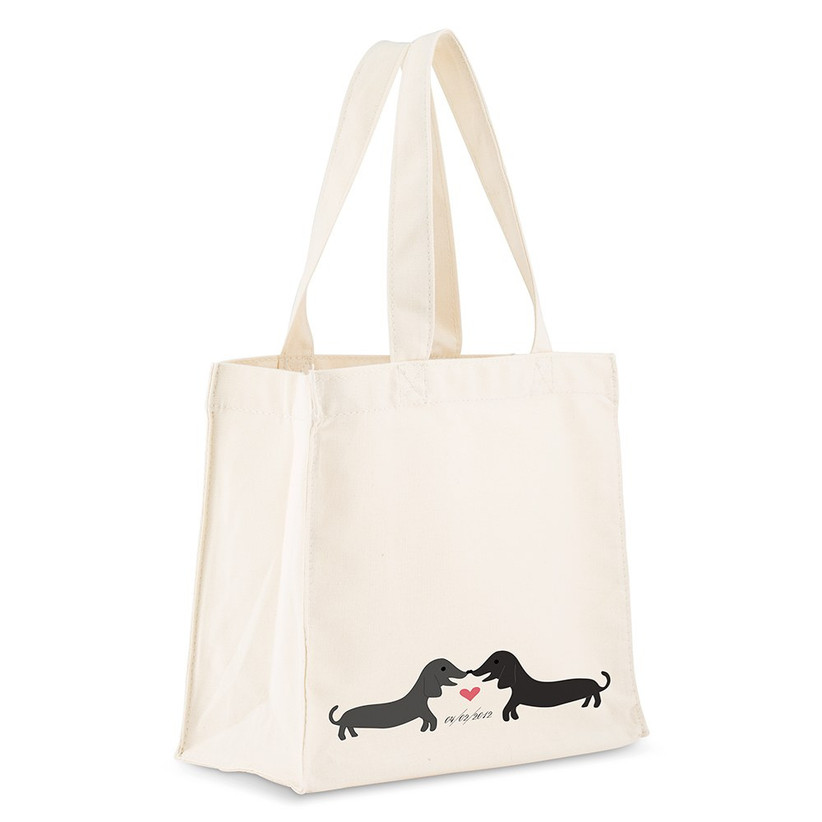 There are countless uses for this cotton canvas bag from the Hitched Shop. Whether your other half uses it as a reusable shopping bag or even as their everyday handbag, the personalised puppy print is sure to be a big hit.
23. Cactus Embroidery Kit – £24.95, Etsy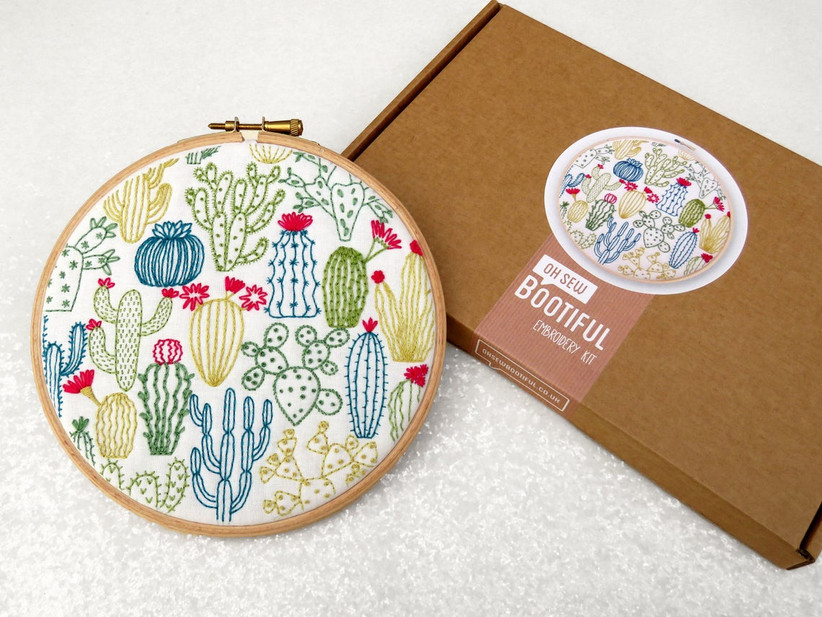 Surprising as it may sound, embroidery has become one of the hottest hobby trends out there. If you know your partner would like to give it a go, there are some fabulous kits on Etsy - think contemporary designs rather than the twee animals of old. We chose this cactus kit because the finished product is very much something we'd like to have in our homes - assuming it goes to plan, of course... Anniversary relevance? Your partner would be sewing cotton thread onto cotton fabric.
24. Custom Pet Portrait – from £16.61, Etsy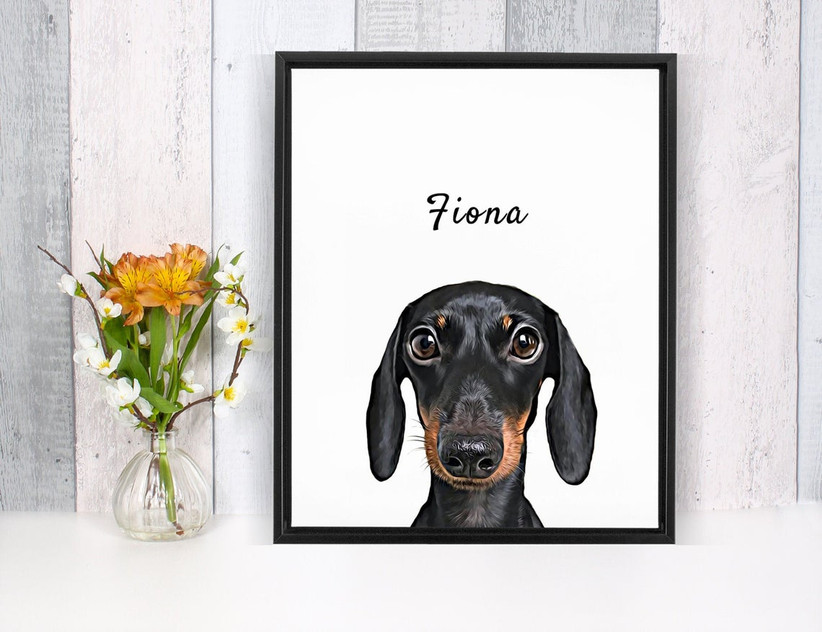 Is your partner crazy about your pet? A custom pet pawtrait (sorry) could be the ideal second wedding anniversary gift. But where, we hear you cry, is the cotton? You get the file as a digital download, which you can then have printed - ideally onto canvas, which is usually made from cotton.
25. Personalised Wedding Cross-Stitch Pattern – from £24.41, Etsy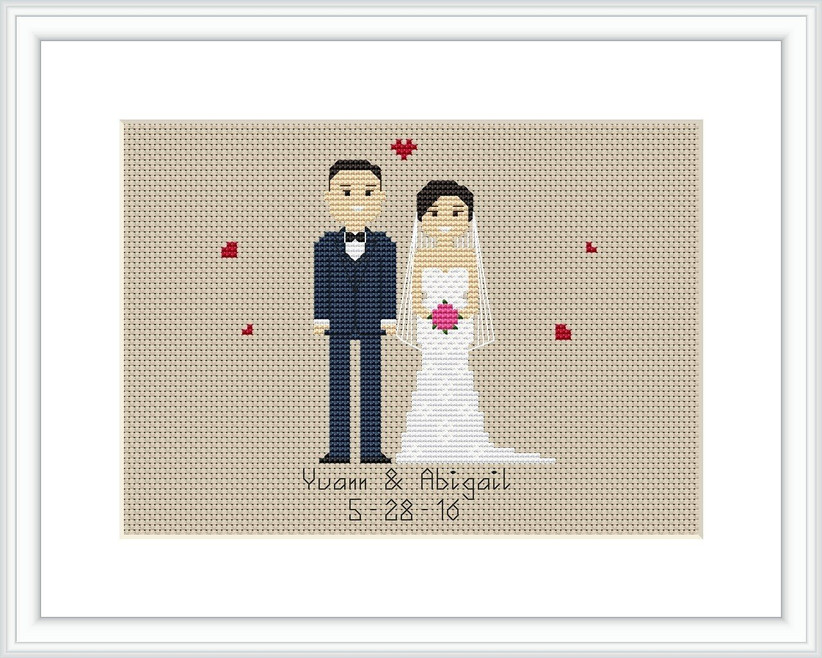 If you or your partner are into cross-stitch, this cute personalised design is just what you've been looking for. When you send a picture over they'll create the design that you can stitch yourself.
READ MORE: 37 Fun & Cheap Winter Date Ideas
26. Organic Cotton Yoga Bottoms – £17.99, Decathlon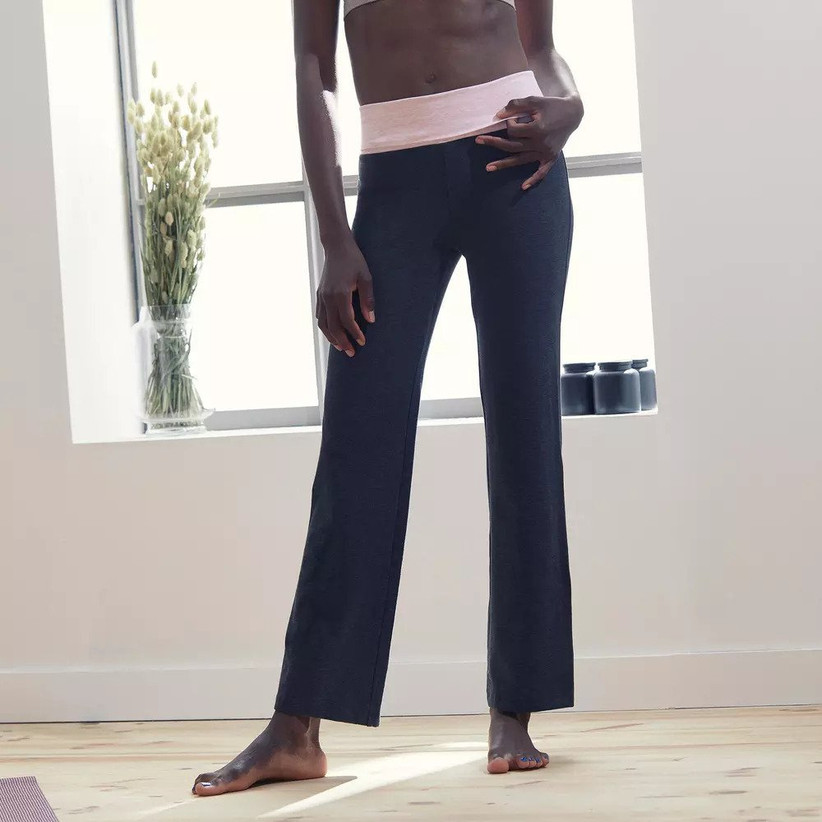 Want to support your partner's fitness goals? Decathlon are a go-to brand for affordable activewear. If your partner is into Pilates or yoga, treat them to this pair of organic cotton pants - they're super-stretchy and have a cool contrast fold-over waist.
27. Clean Reserve Warm Cotton Perfume – £82, Space NK
This light floral perfume harnesses the fragrance of fresh laundry, and is a lovely, wearable everyday scent.
28. Happy Marriage Tea Towel – £8, Etsy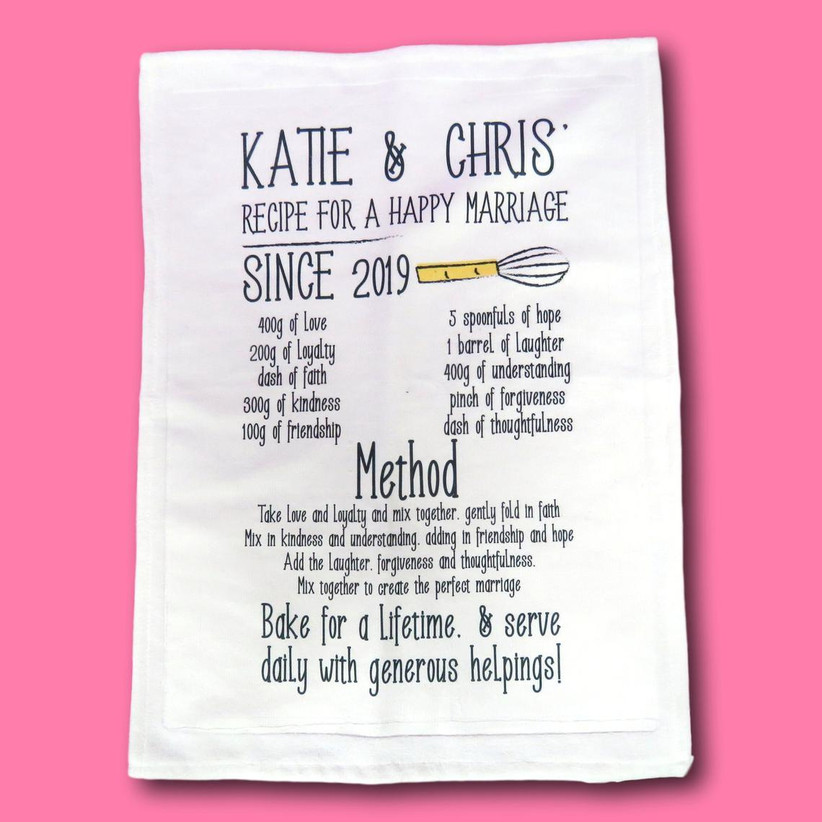 We don't recommend you make this tea towel your partner's main present - cute as it is, it's still a tea towel. However, as the wedding anniversary gift equivalent of a stocking filler, it will do very nicely.
29. Pack of 5 Knickers – £49, Petit Bateau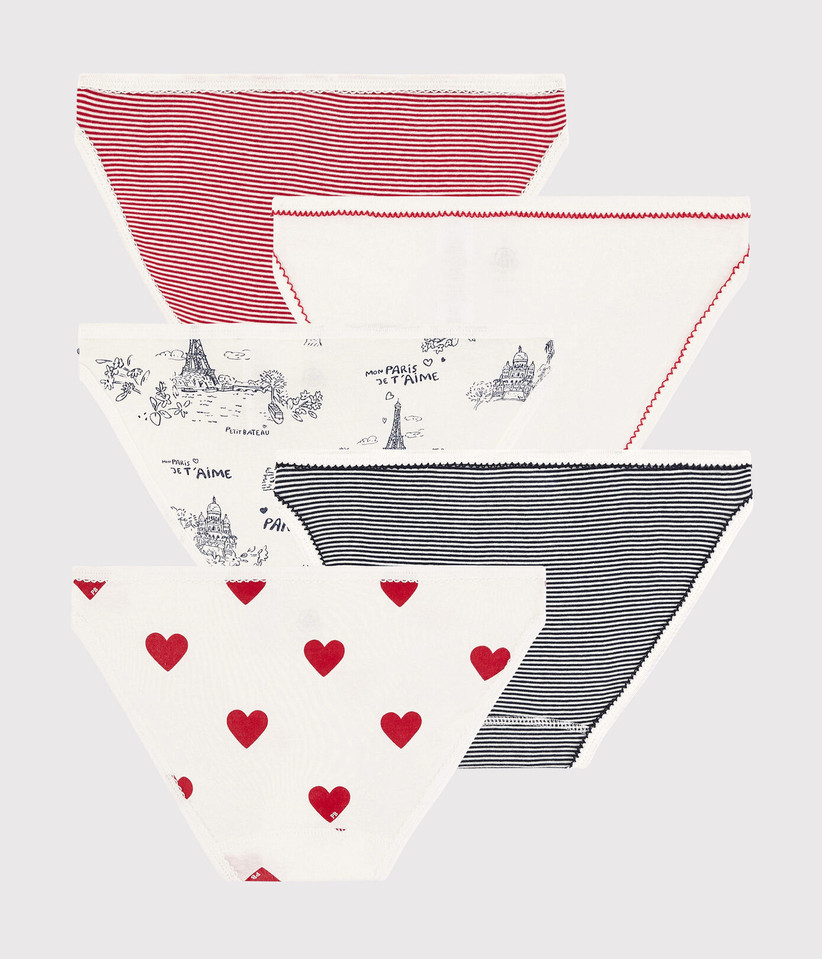 These nautical knickers are made from 100% cotton, and we love the fact that they're in French, giving them a certain je ne sais quoi.
30. Set of Personalised Cotton Napkins – £15 for 4, Etsy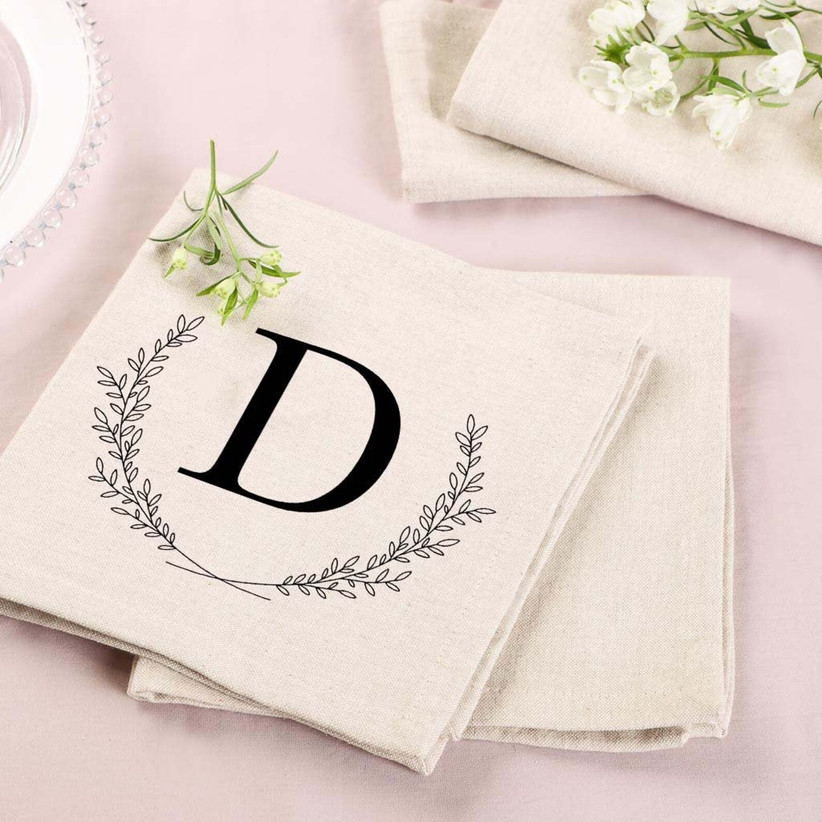 If your partner loves putting together a chic tablescape every time you have people round to eat, you need to check out Dibor's beautiful monogrammed cotton napkins on Etsy. We love this modern and minimalist design.
Gift sorted, but how are you going to celebrate your second wedding anniversary? Check out our list of fun date ideas for inspiration!