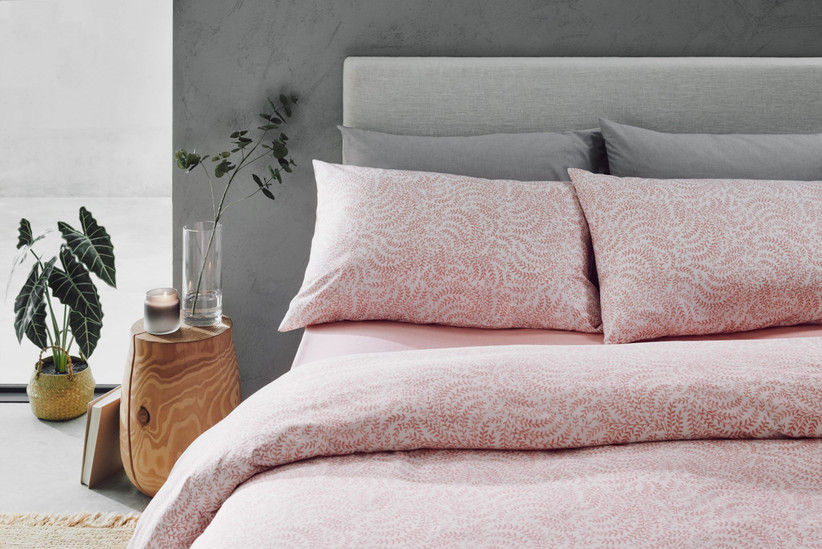 You probably set the bar quite high with an amazing first wedding anniversary gift, so you need to make sure you deliver with an incredible gift for your second wedding anniversary.
The traditional gift for your second wedding anniversary is cotton, so we've hunted high and low to find some amazing second anniversary gift ideas that include cotton. The best bit about cotton anniversary gifts? Your partner will be able to treasure one of these fabric-themed wedding anniversary gifts forever.
1. Second Anniversary Card – £3.25, Miss Shelly Designs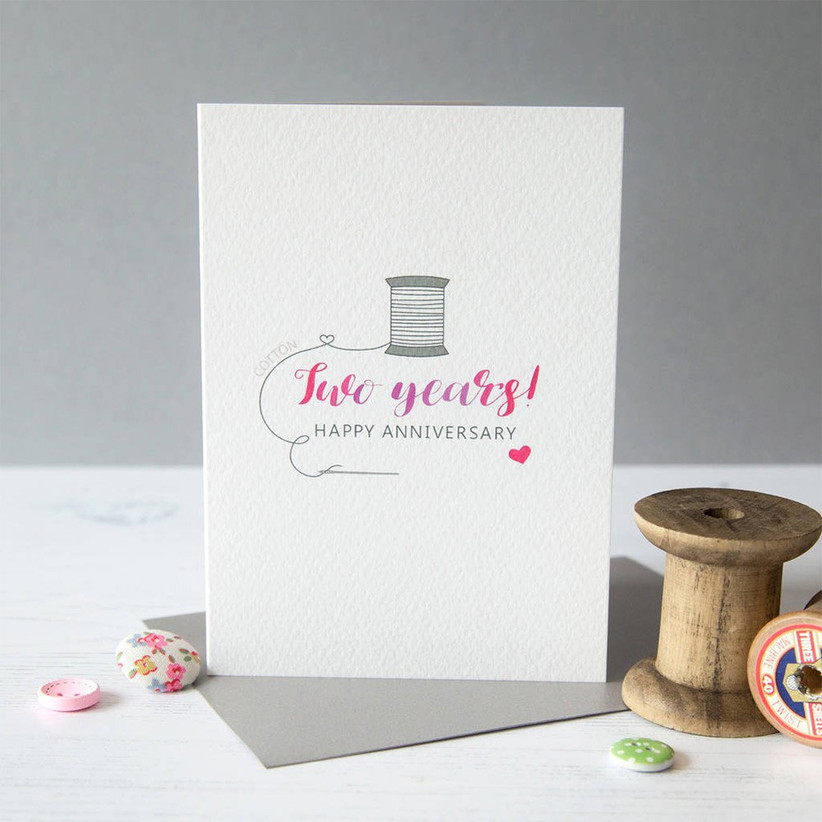 If you don't want to take the cotton wedding anniversary theme quite so literally then you could give a nod to it with this cotton-themed second wedding anniversary card from Miss Shelly Designs.
2. Embroidered Cotton Photo Hoop – £42.50, House of Whatnot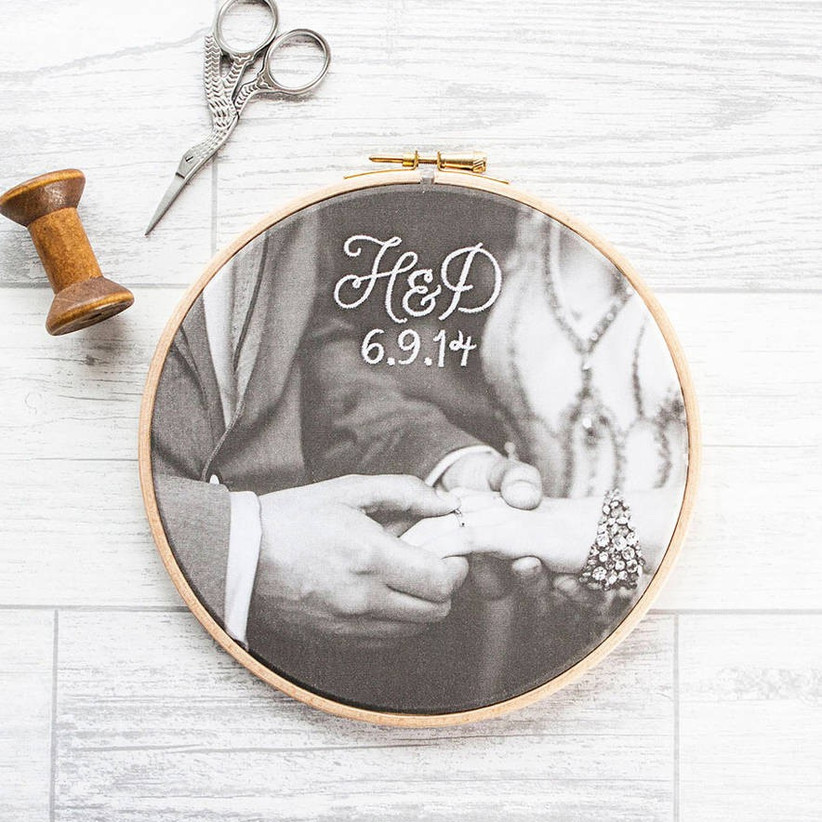 This quirky way of displaying your wedding photos from House of Whatnot is just perfect for your cotton wedding anniversary and can hang in your home as a reminder of your special day two years ago.
3. Macrame Plant Hanger – £33.25, Koala Loves Tree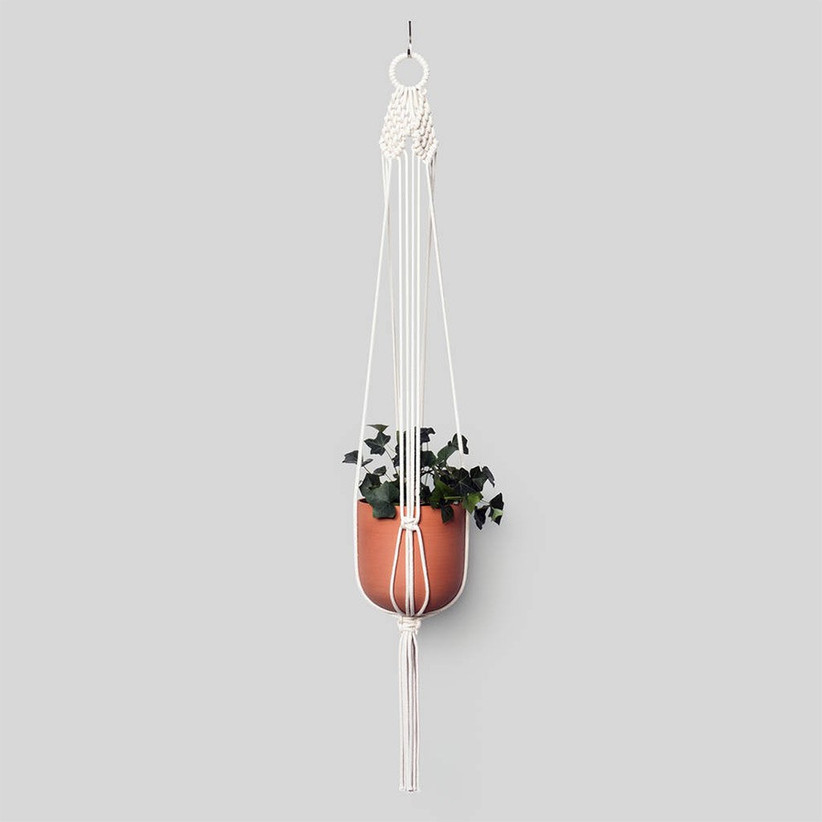 If your other half loves a plant or two then this plant hanger from Koala Loves Tree will be a thoughtful gift to honour your second wedding anniversary.
4. Sleep More Sustainably Duvet Set in Pink Floral Design – £31, Sainsbury's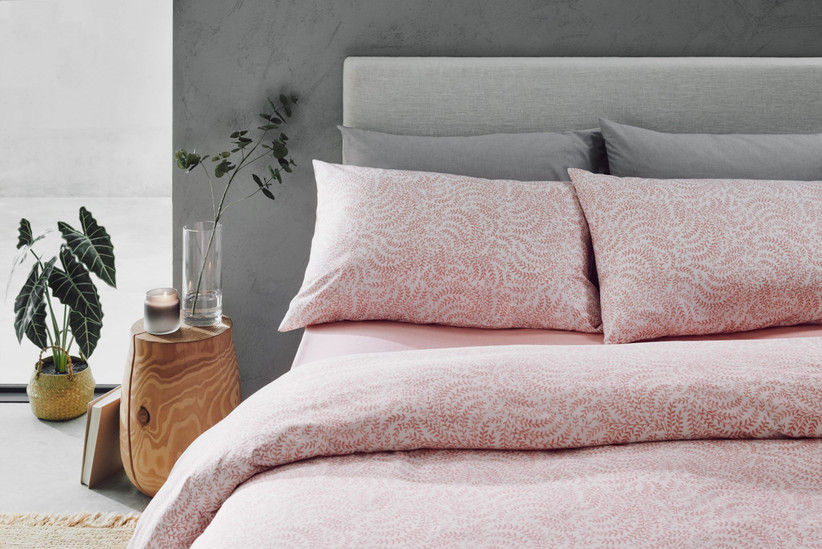 After two years together you're probably looking for a cool new duvet set – and this set from Sainsbury's could be just the one.
You can sleep easy knowing that you're helping the environment too, as the recycled polyester fibres come from recycled plastic bottles, giving items saved from landfill a second life. The bedding also comes in grey and blue.
5. Personalised Cushion Covers – £34.99, Getting Personal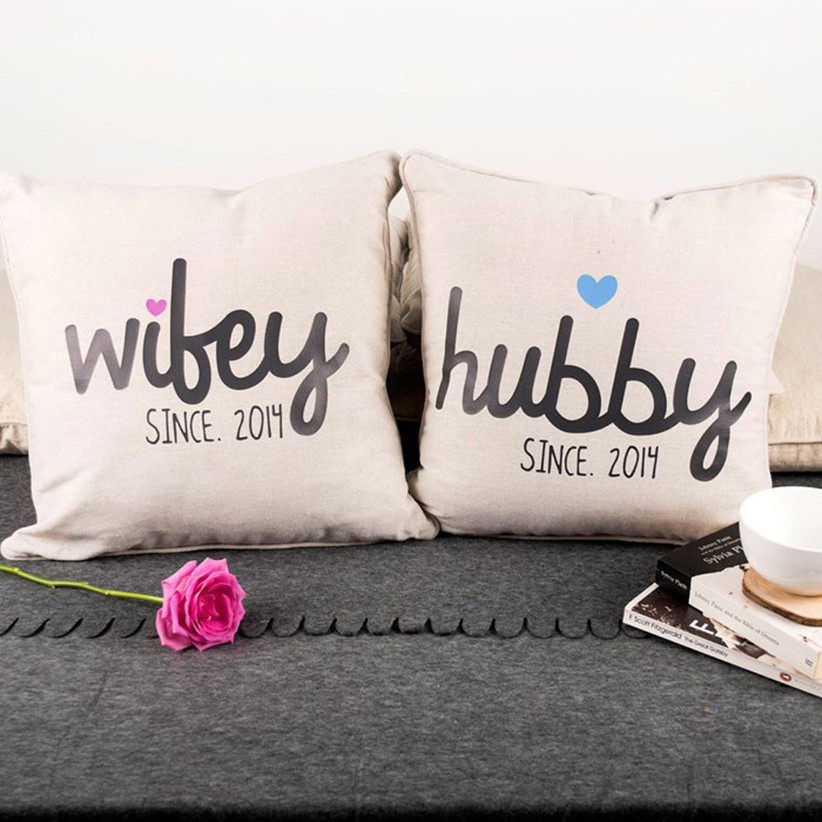 Add something special to your bed or your sofa with a personalised cushion. Whether it's something stylish to show off your husband or wife status or a pretty personalised style with your initials and wedding date, it's sure to be very well received. We adore these cushions from Getting Personal.
6. Cotton Flowers – £45, Little Foundry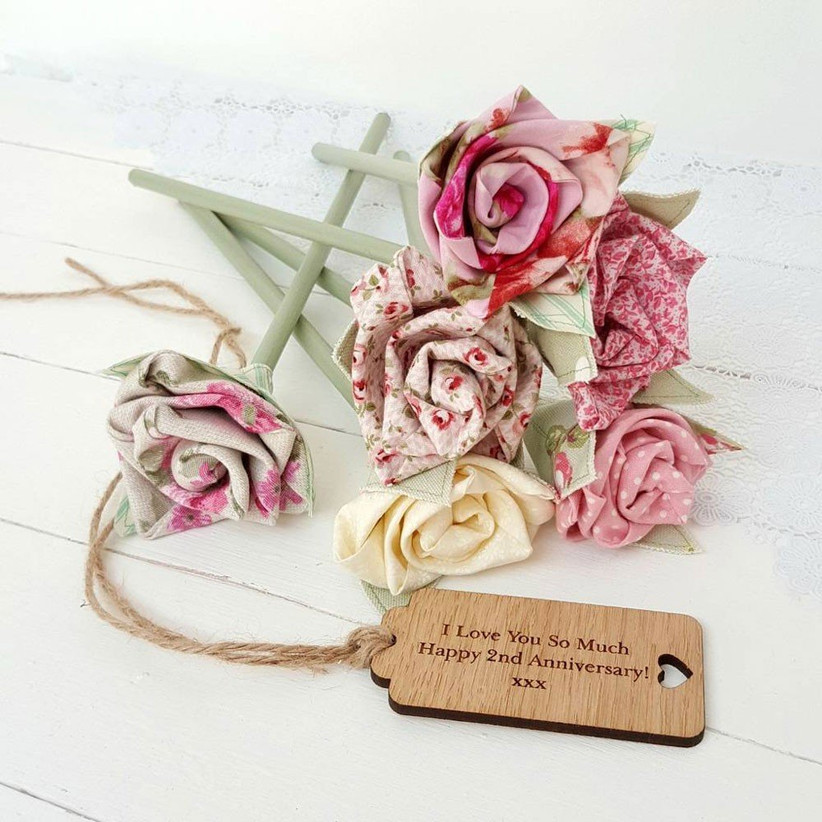 Who says you can't still give flowers on your cotton wedding anniversary? The best thing about these beautiful blooms from Little Foundry? They're made of cotton so they will last a lifetime! We particularly love the personalised oak charm that you can order with these flowers.
7. Bathrobes – £55, The White Company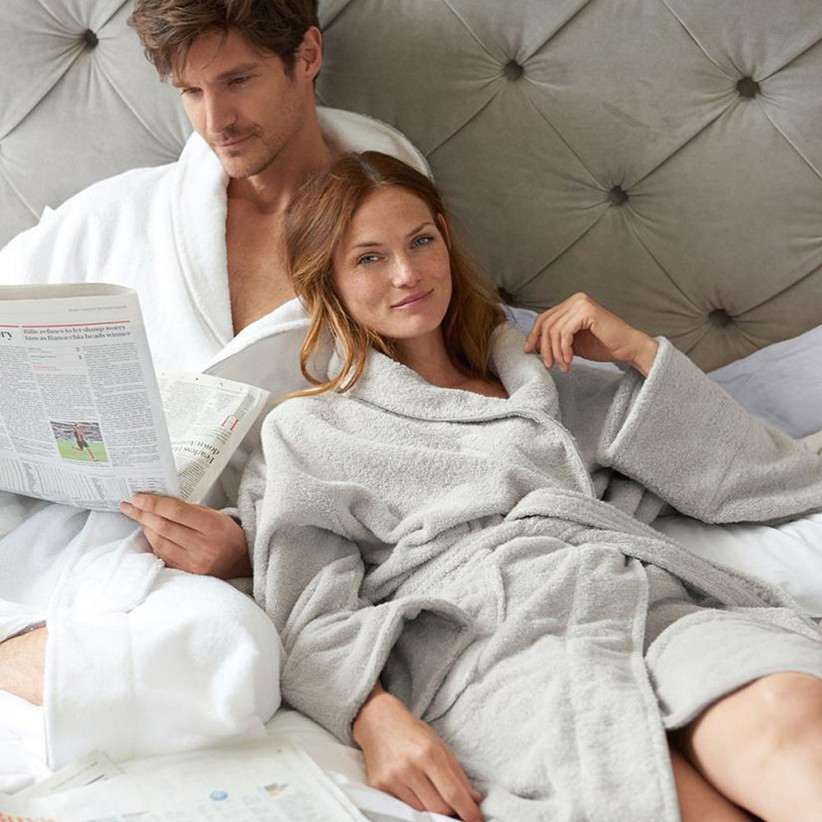 Treat your partner to a gorgeous, fluffy white bathrobe – oh and get one for yourself too! These robes from The White Company are super soft and we think they make the perfect lazy Sunday morning attire.
8. Spa Day – From £99, Virgin Experience Days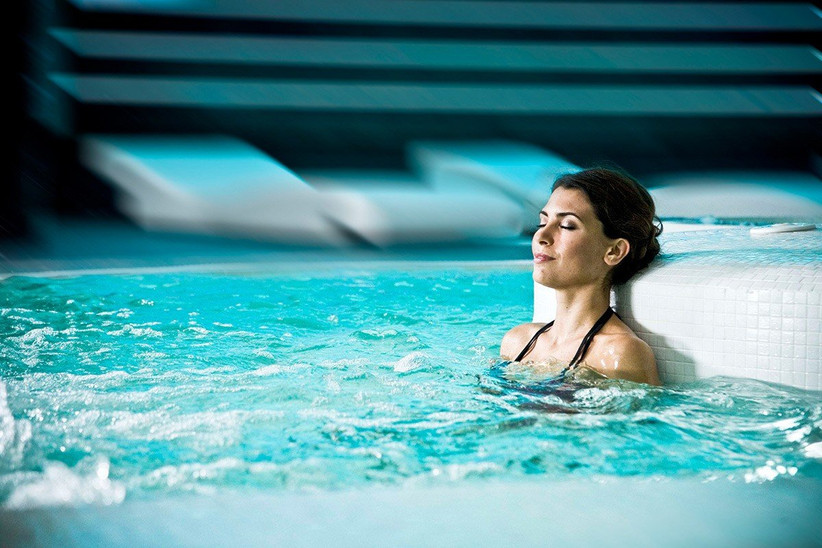 This is cheating a tiny bit, but if you book a couples' spa day, you'll have robes and slippers provided which counts as cotton. So when you think about it, you're not cheating really are you? And you'll be so relaxed you won't even care.
9. Socks – £14, Solesmith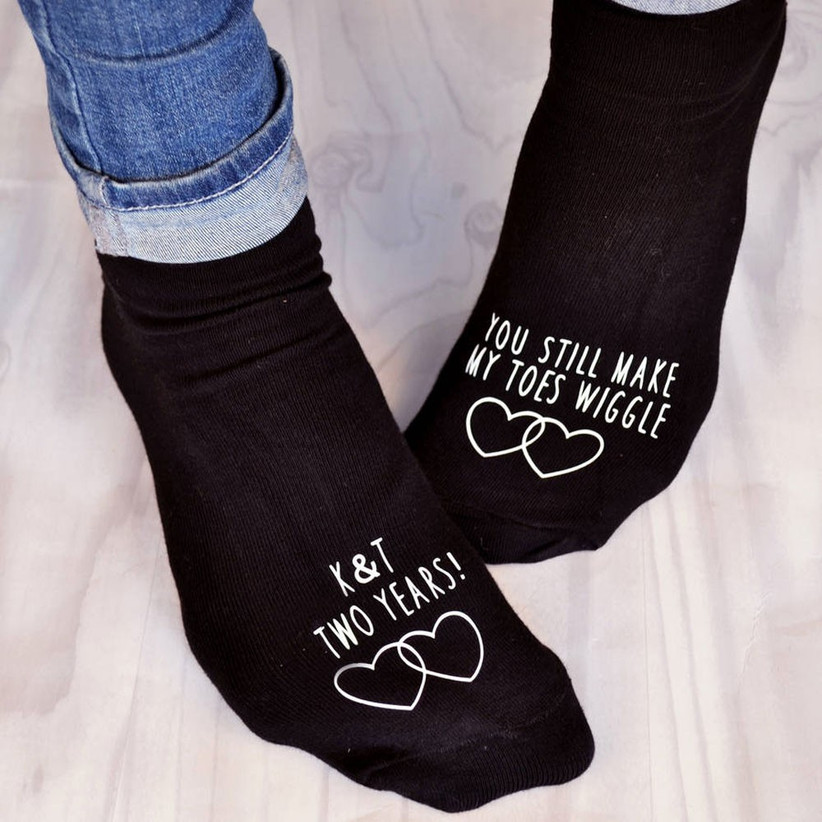 You can't go wrong with a good pair of socks! Everyone needs them and they're a staple gift. Just maybe give something else alongside them and they can be the token cotton part of the gift – we love this personalised pair from Solesmith!
10. Personalised Cotton Towels – £19.95, Duncan Stewart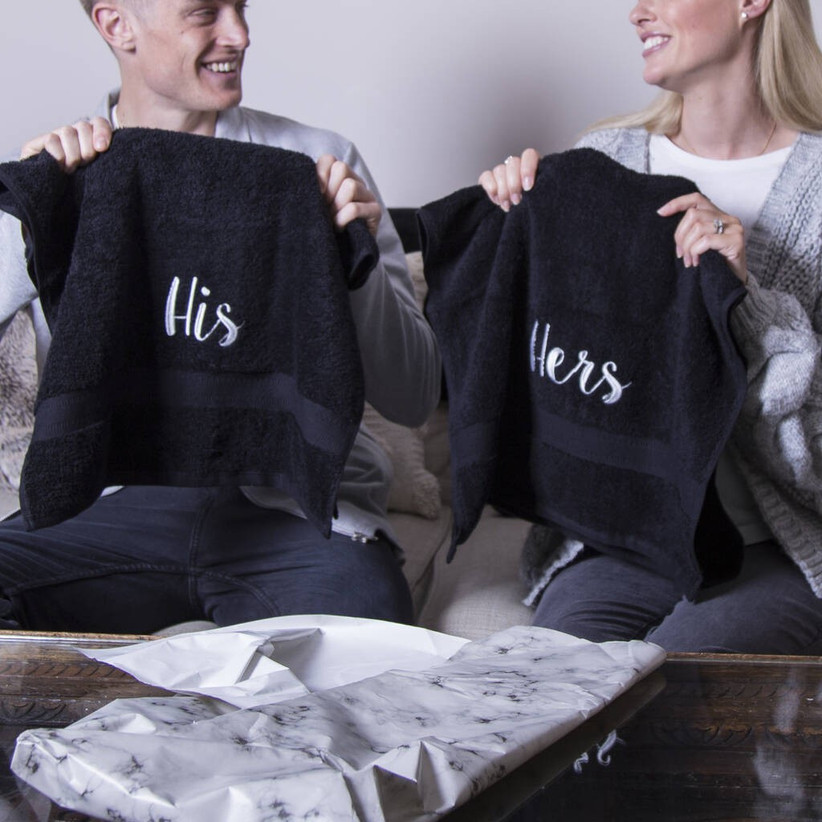 Splash out on some new fluffy towels that you can customise yourself! We adore these 'his' and 'hers' towels – you can change up the wording to be 'his' and 'his' or 'hers' and 'hers' too.
11. Personalised Apron – £28, Clouds & Currents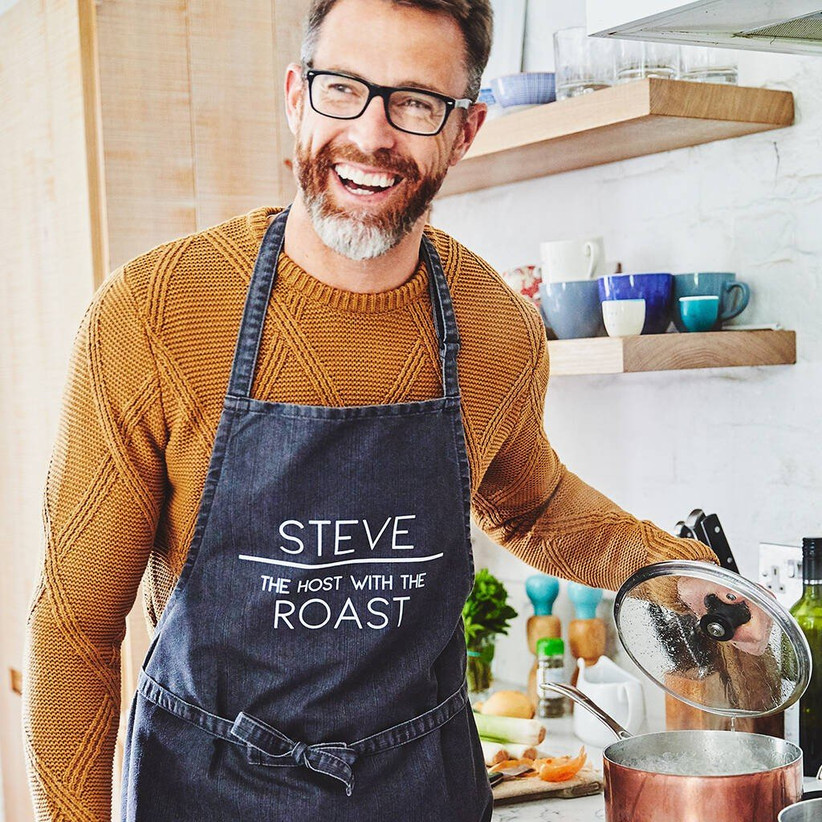 If your partner loves to cook, a personalised apron could be a good idea. It's a great excuse for them to prepare a lovely meal or bake a cake for you – it's a win-win situation!
12. Embroidered Map – £103, The Crafty Traveller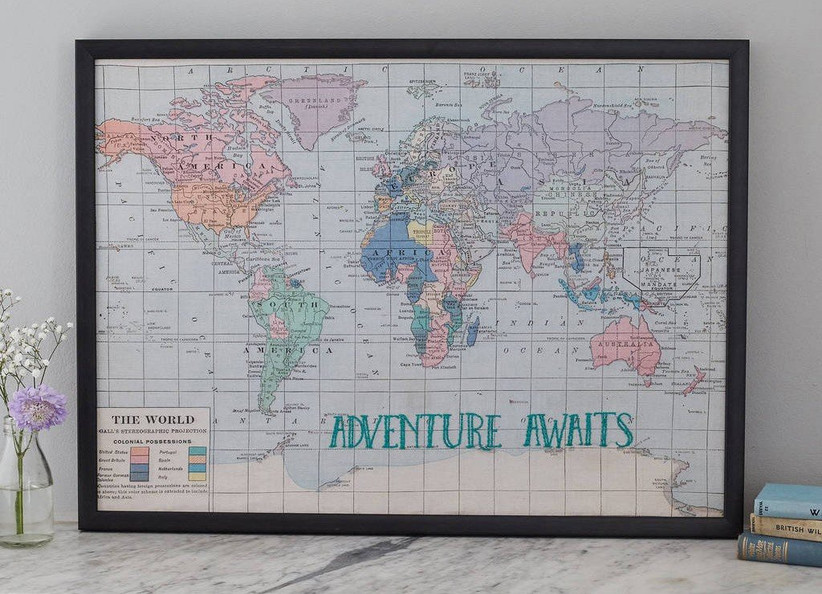 If you didn't buy a map for your first anniversary, you haven't missed your chance. Why not get an embroidered version to display in your home? You can map out all the places you've already been to and where you plan to travel to together. We love this adventure map from The Crafty Traveller.
13. Fabric Wedding Song – £25, No Ordinary Gift Company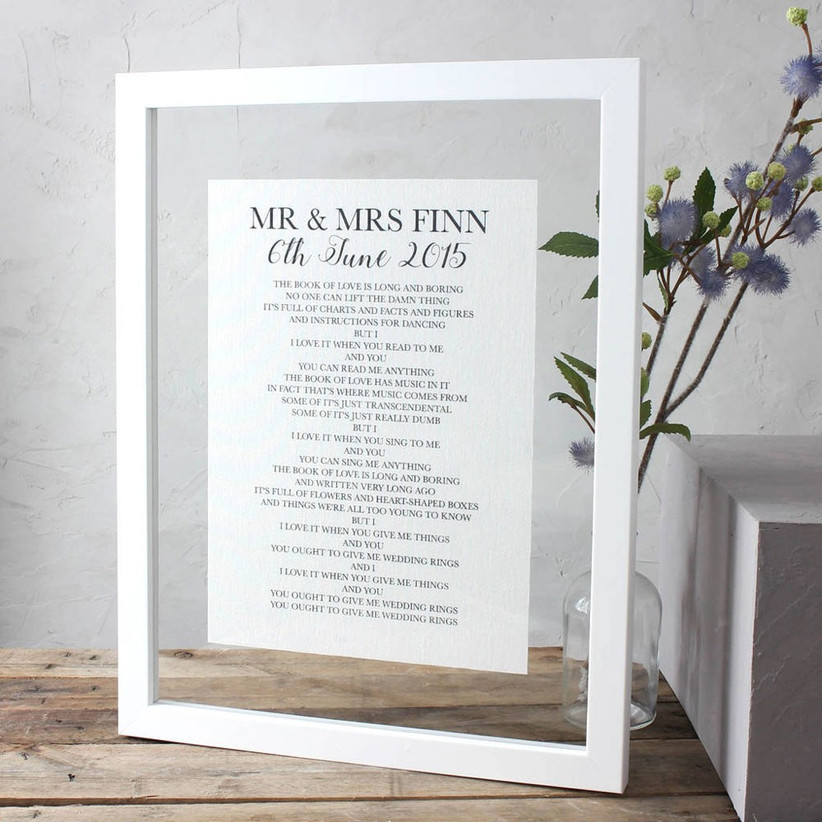 It's been two years since your romantic first dance at your wedding – so why not reminisce about that special song and have the lyrics printed onto linen from The Ordinary Gift Company and then framed? It will be a beautiful reminder that you can hang in your home for years to come.
14. Fabric Shopping Bag – £16.95, Sarah Hurley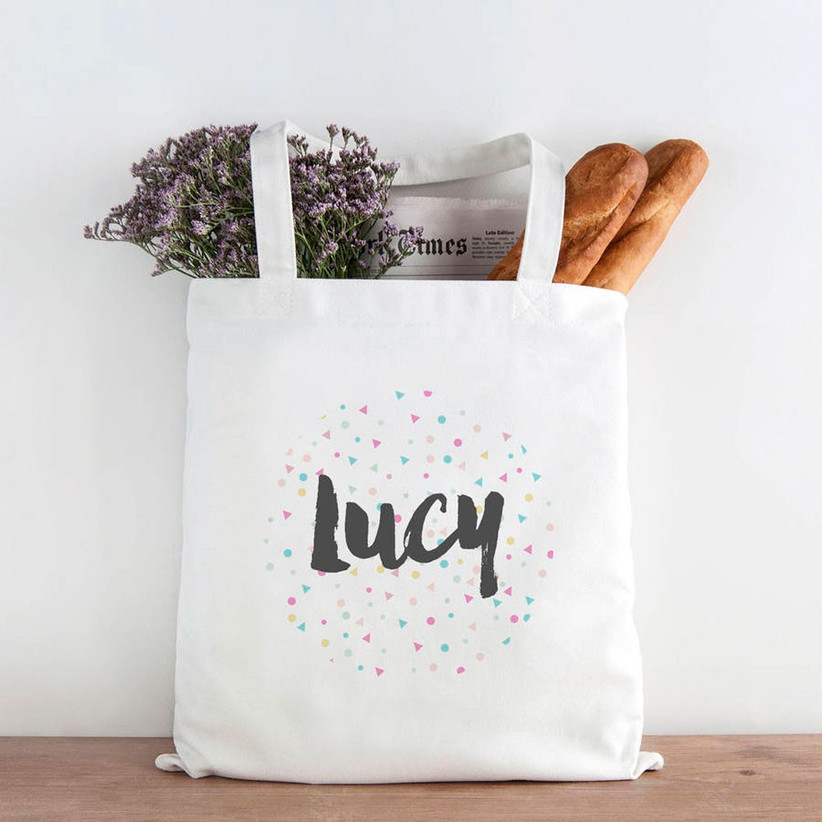 Do your bit for the environment and gift a personalised fabric shopping bag from Sarah Hurley. You could even fill it up with your partner's favourite treats before giving it!
15. Wall Art – £19.95, Rachel and George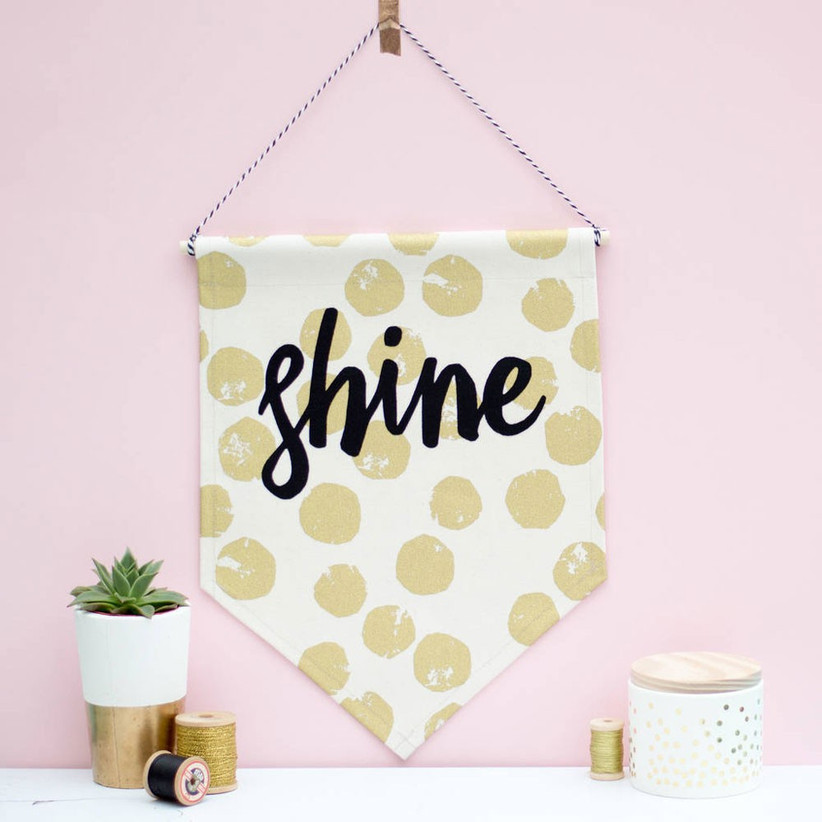 How gorgeous is this wall hanger from Rachel and George? Choose from a range of styles and phrases that can hang beautifully in your home.
16.
Yankee Candle 'Clean Cotton' – £21.89, Amazon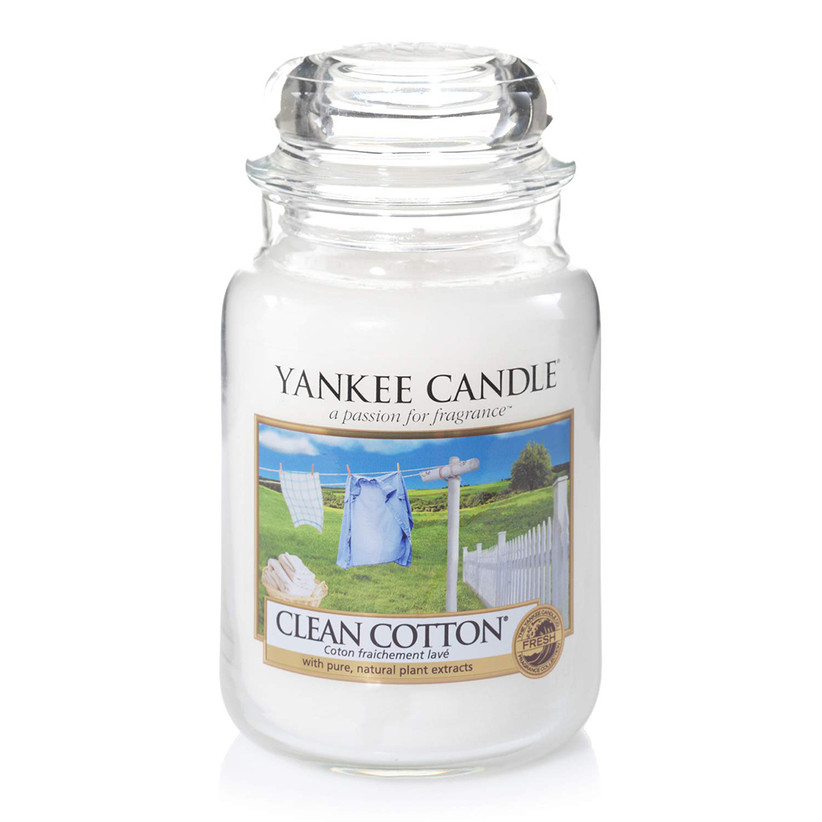 Who doesn't love the smell of freshly washed clothes? We guarantee that you and your other half will both appreciate this gorgeous scented Yankee candle, which burns for up to 150 hours.
17. Personalised Song Lyrics Pillow – £24.90, Amazon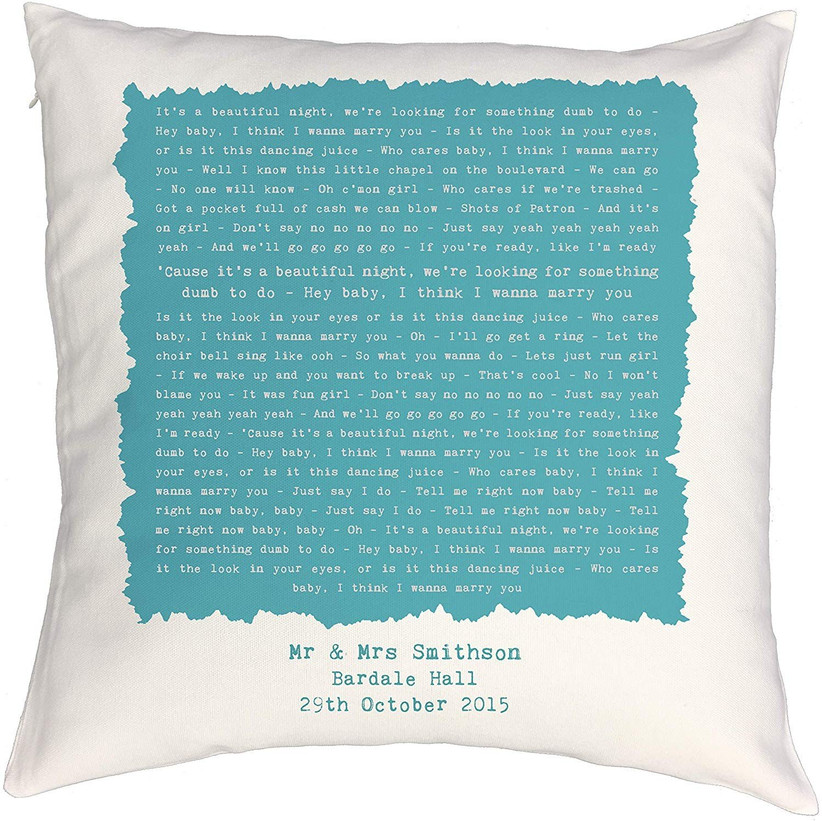 If you or your partner are a little sentimental then this gift idea is spot on. The cotton cushion is personalised with the date you married and also the lyrics to your first dance – how sweet!
18. Cotton Flannel Pyjamas – £19.99, H&M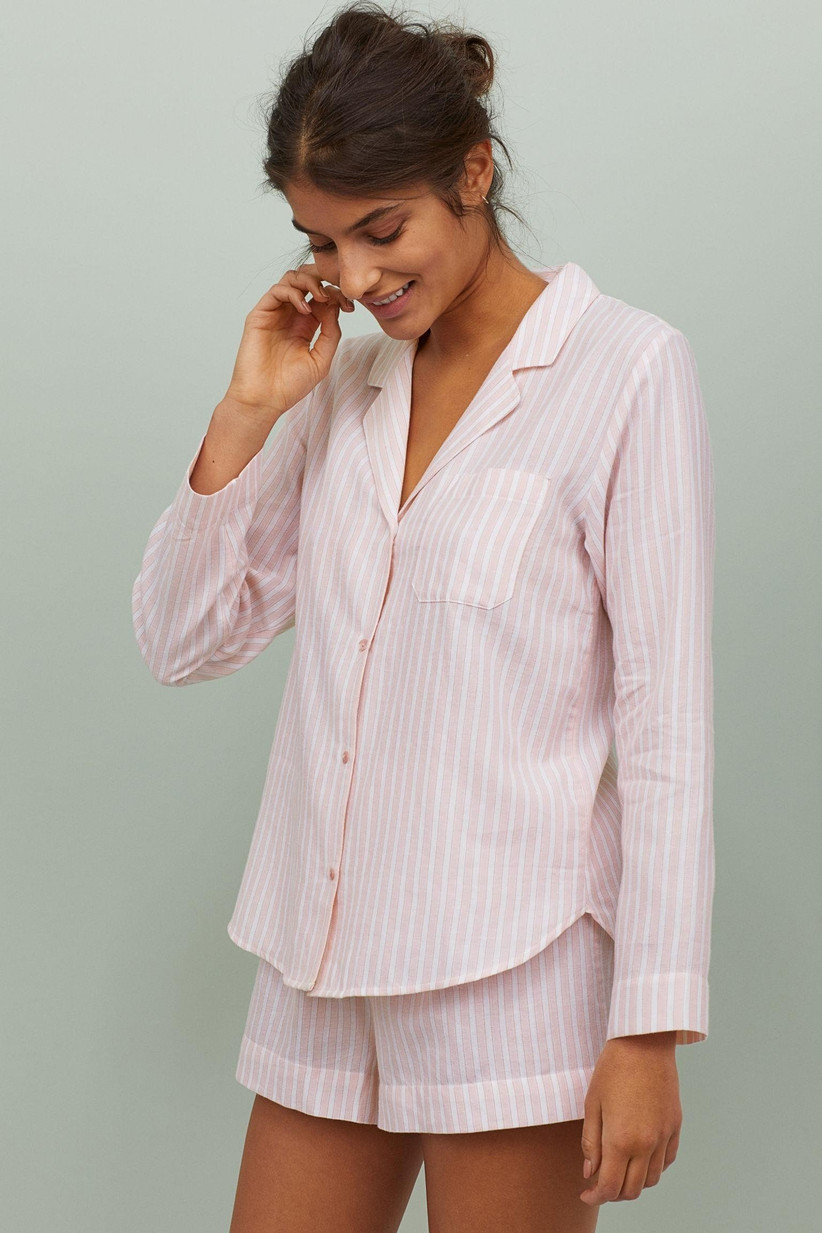 We love these candy-striped pink PJs from H&M. The light cotton button downed shirt and shorts are perfect for a lazy Sunday together.
19. Sari Photo Album – £15, Paper High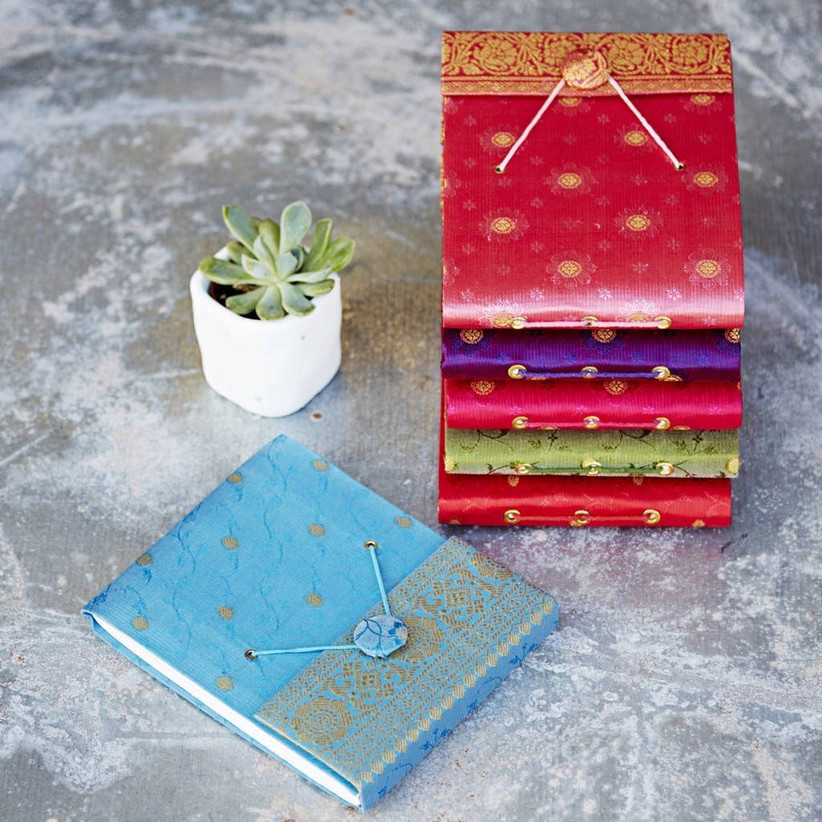 These beautiful photos albums, which you can fill with all your memories, come in colourful sari colours and are bound with recycled cotton paper.
20. Champagne Bottle Bag – £14, With Congratulations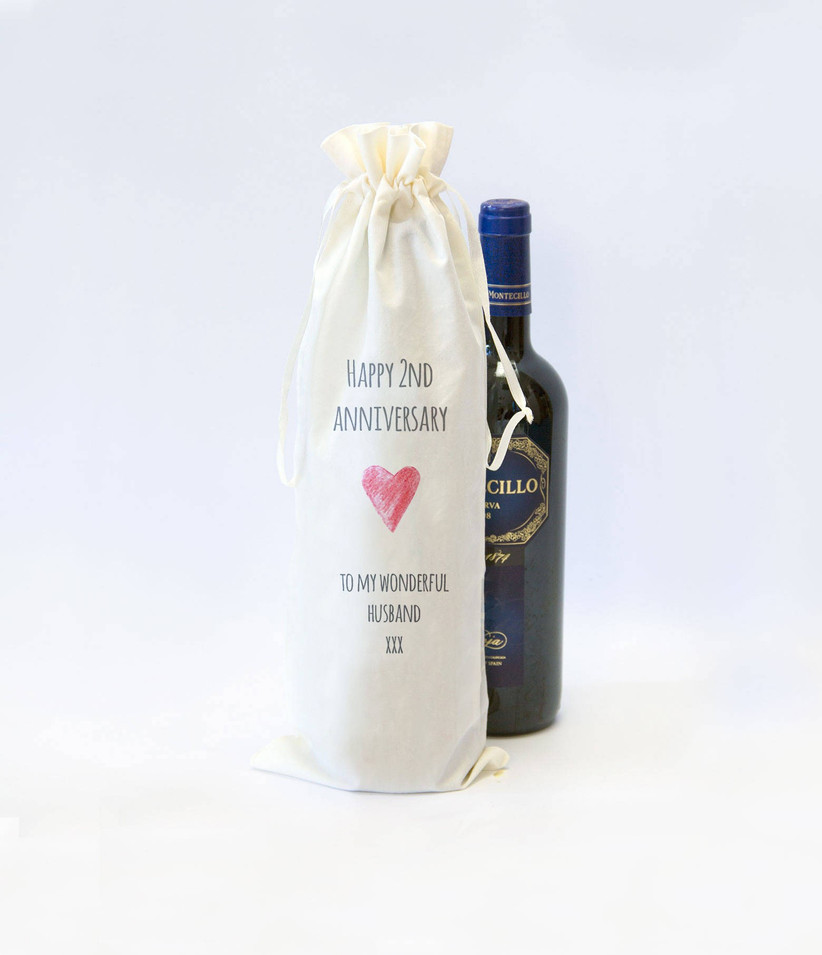 Why not declare your love with wine or Champagne? These cute personalised cotton bags are a perfect way to show your love for them.
21. Cotton Heart Print – £35, Jens Paper Portraits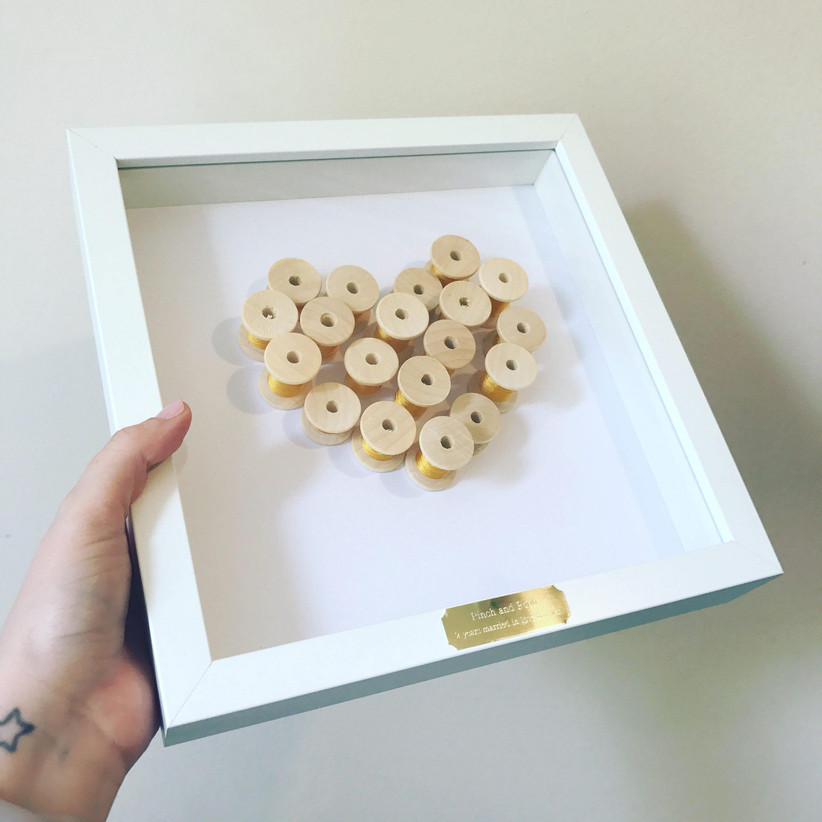 We love this personalised love heart, made out of rolls of cotton. The framed heart can also be personalised with your name and anniversary date – so sweet.
22. Men's Cotton Robe – £90, Next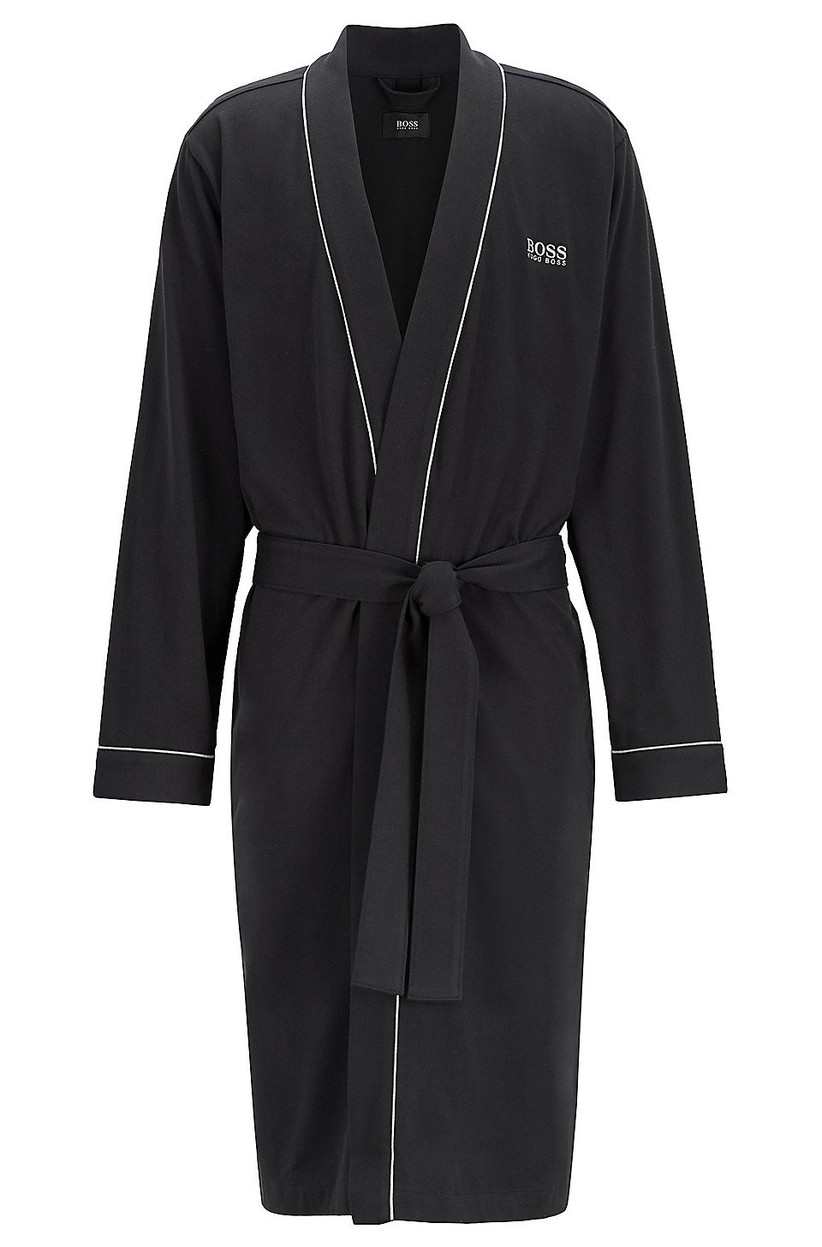 Your man will be happy with this 100% cotton robe from Hugo Boss. It's super stylish and comfy – a cotton gift he'll want to keep using.
23. Personalised Wedding Cross-stitch Pattern – £23, Etsy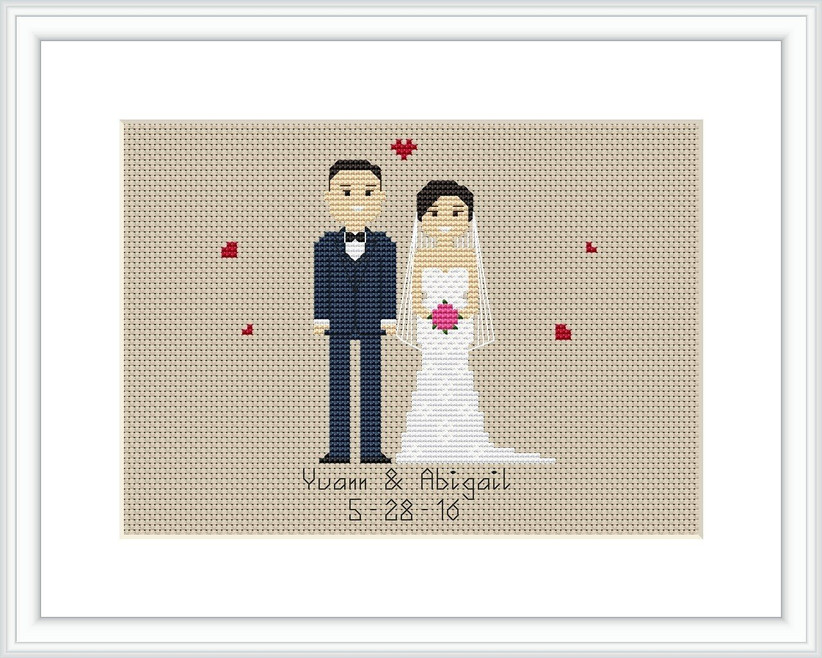 If you or your partner is a whizz at cross-stitch, then this cute personalised design is just what you've been looking for. When you send a picture over they'll create the design that you can stitch yourself.
24. Cotton Heart with Oak Wood Heart Message – £15, Little Foundry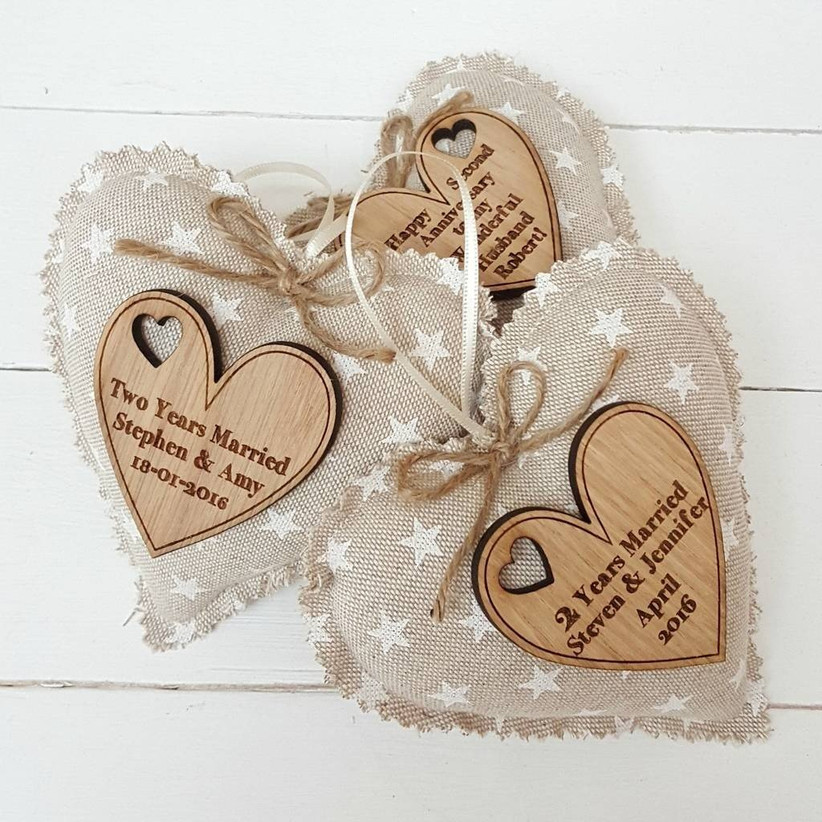 Hang them on a bedpost or doorknob and these handmade cotton and oak wooden hearts will always remind you both of your second wedding anniversary (they can even be engraved with a personalised message!).
You might not quite be newlyweds anymore but you still won't want to miss our list of fun date ideas that are perfect for keeping the romance alive.