Wedding Etiquette: The Dos and Don'ts of Wedding Etiquette Explained
Navigating wedding etiquette can be tricky! To help you on your way we have answered the most frequently asked wedding etiquette questions
We have included third party products to help you navigate and enjoy life's biggest moments. Purchases made through links on this page may earn us a commission.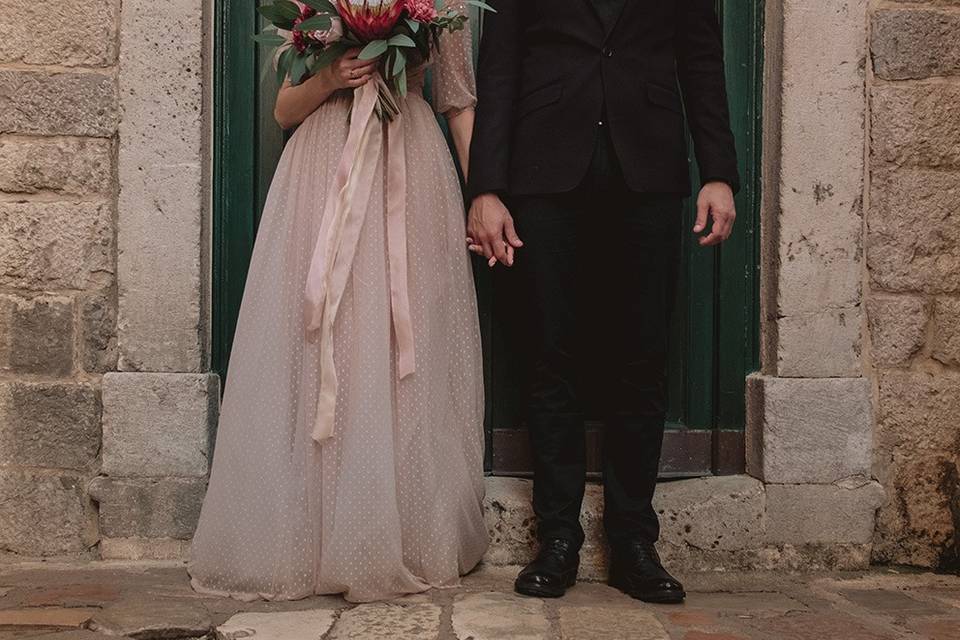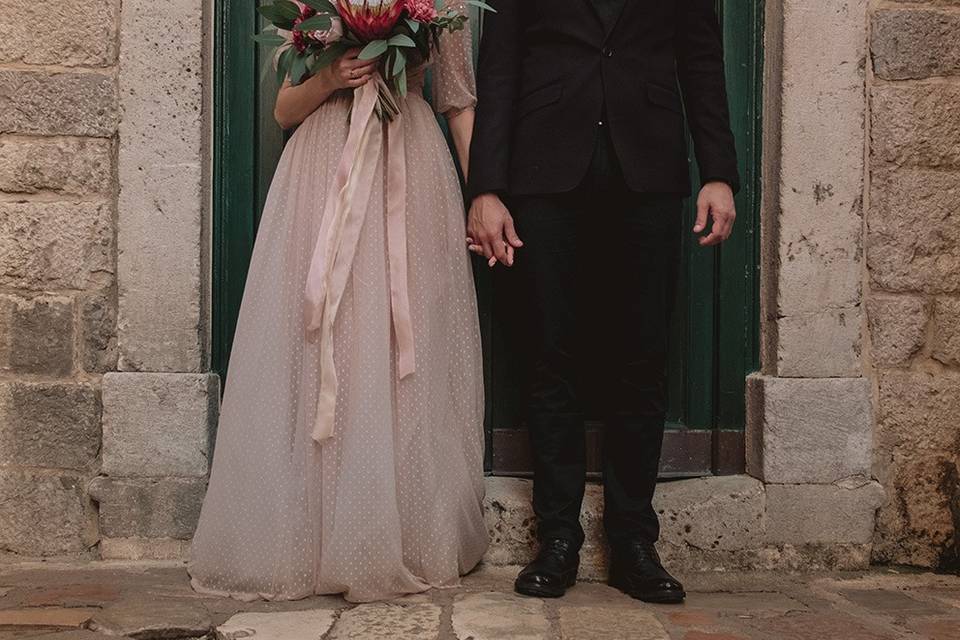 Wedding etiquette refers to what is typically "expected" at a wedding, from who to invite as a couple to what to wear as a guest.
Strict wedding etiquette can feel outdated and overly formal, that's not the type of wedding etiquette we like! But some relaxed understanding of wedding etiquette can help the couple and their wedding guests feel happy and understand what will happen on the day.
READ MORE: Wedding Traditions and Their Meanings – 15 Things You Never Knew About Weddings
Engagement Etiquette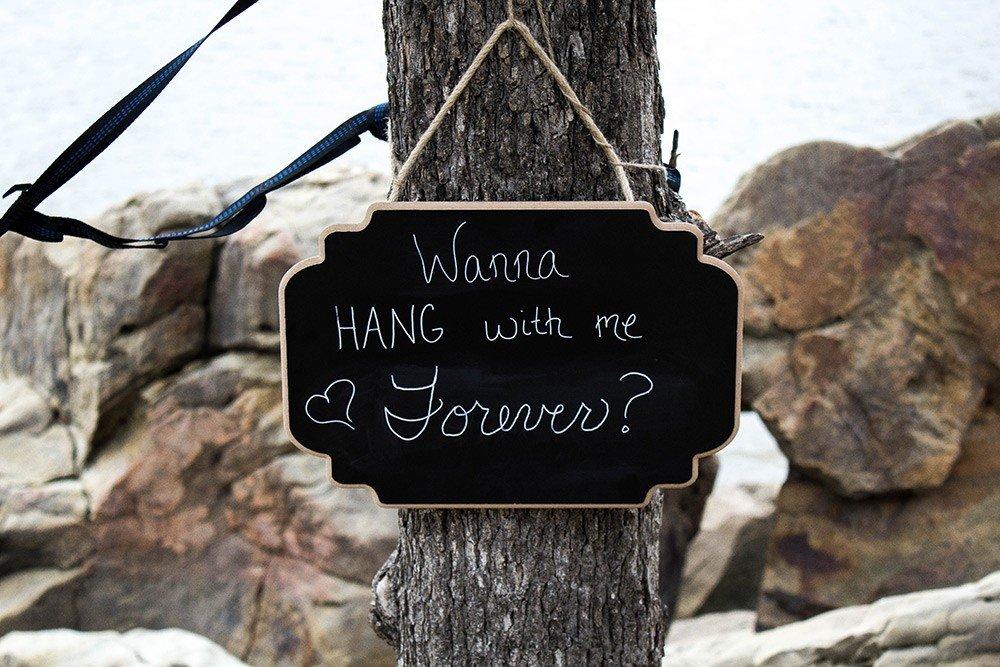 Let's start at the beginning, engagement etiquette. We answer all the common wedding etiquette questions around engagement and proposals.
READ MORE: How to Propose in 5 Easy Steps
Do I Need to Ask Permission to Pop the Question?
Tradition states that the prospective groom ask the father of the bride for his permission to propose. While the notion of the woman being 'property' of the men is more than outdated, this little tradition is still expected by lots of families. If you are a same sex couple and you plan to pop the question then same rules apply – if you are feeling traditional you could ask the family.
Use your own judgement of family relationships to think about what would be expected – and if in doubt then we say ask permission. It's better to ask when they weren't expecting it than to not ask and the family were expecting it! You might want to speak to your partner's wider family or both parents together rather than simply asking your partner's father. It will be a lovely bonding moment to spend some time alone with your (hopefully!) future in-laws to be.
When Can I Post My Engagement News on Social Media?
Whenever you want! But if you want to save any family upset then make sure you tell your family and close friends personally before you shout your news from the rooftops.
If you are about to post a social media congratulations to a couple you know, stop and ensure they have already posted the news themselves, you don't want to inadvertently be sharing their happy news before they have had a chance to tell people.
Wedding Cost Etiquette
Image: Wedding Fund Box – Not on the Highstreet
Money is always a sensitive topic and many couples now foot the full bill for their wedding day, while the majority of couples pay the bulk of the costs themselves with contributions from their families.
READ MORE: Who Pays For What at a Wedding?
What Do the Bride's Family Pay For?
Traditionally the bride's family are said to pay for the wedding reception – so this includes the venue, food and drink.
What Do the Groom's Family Pay For?
The groom's family traditionally pay for the marriage fees and the groom's suit.
Can We Ask Our Parents to Contribute?
If you are planning your wedding and would like to ask your parents to contribute then have an open and honest conversation with them. We would advise that it is fine to ask and have a discussion…it's probably less fine to demand they pay for it!
Do We Need to Have a Free Bar?
Most wedding guests won't expect a free bar for the whole night so there is no pressure to try and cover the costs of this. Typically the happy couple will provide drinks up until the evening reception starts, so this includes the post-ceremony drinks reception and the wine throughout dinner.
Guest List Etiquette
Image: Wedding Invitation – Etsy
Planning the guest list is one of the most difficult parts of wedding planning and using basic wedding etiquette can help you navigate this tricky topic.
READ MORE: How to Avoid Wedding Guest List Politics
Is it Ok to Invite Someone to the Hen or Stag Do and Not the Wedding?
We would say probably not! If someone is invited to the hen or stag do then it's likely they will be expecting an invitation to the big day!
Do We Have to Give Single Guests a Plus One?
It's quite a dated tradition that single guests are given plus ones – weddings are expensive so don't add to your budget by inviting extra guests you don't know.
Do We Have to Invite Partners to the Wedding?
Typically you would invite long term partners – however if your budget won't allow then try and keep it consistent. You could invite just partners that you have met and are on friendly terms with – the key to not offending people is to keep your rule consistent.
Do We Have to Invite Friends of Our Parents?
This can be a tricky one. If your parents are trying to add a huge number of extra guests then we would say no, however it would be nice to invite a handful of their close friends. If your budget won't allow this then simply explain this to your parents. If your parents are footing the bill for the wedding then it's probably the polite thing to do to let them invite some of their friends.
How Do We Word Our Invitations?
The majority of couples word their invitations from themselves but tradition would have the bride's parents be the ones inviting all the guests.
It is up to you how you want to word your invitations – and we have a whole list of templates to help you make up your mind.
What Do We Do If Guests Don't RSVP?
Awkward! If your guests don't RSVP then we suggest you follow up with them, their response may have gotten lost in the post or they might think they have RSVP'd and actually didn't. You don't want them turning up on the day with nowhere to sit so we advise you double check.
Wedding Guest Etiquette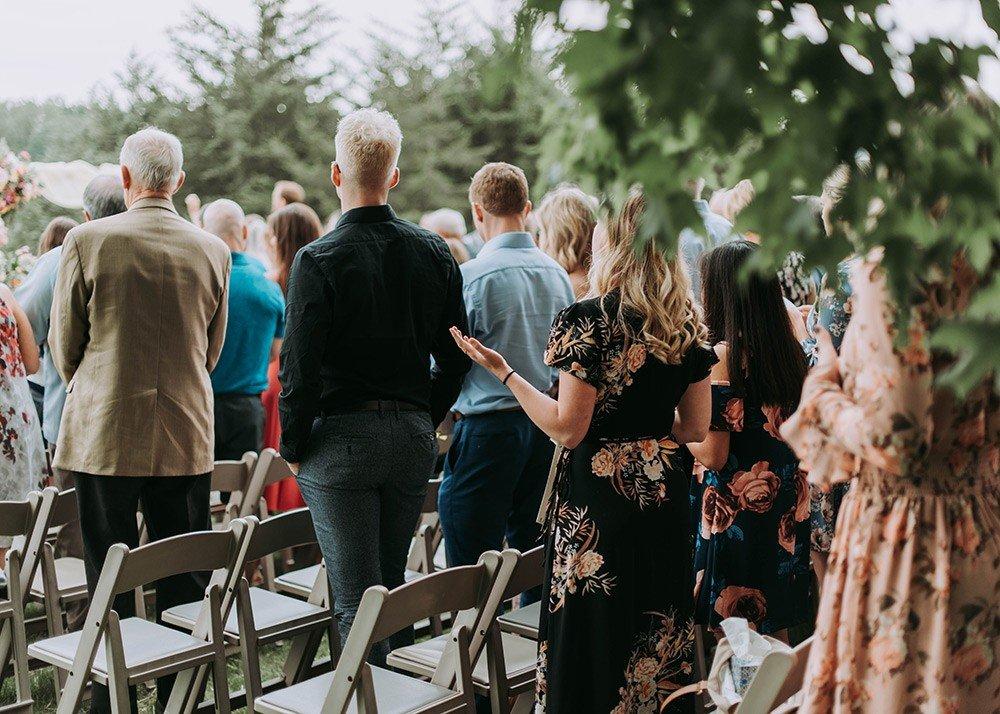 Are you heading to a wedding soon? We answer some of the most asked questions by wedding guests.
READ MORE: 18 Rules All Wedding Guests Should Follow
What Should a Wedding Guest Wear?
If there is no dress code on the wedding invitation then treat the big day as a formal occasion.
Can I Wear Smart Jeans to a Wedding?
Unless the invitation states an informal dress code then jeans are a no!
Is it Ok to Wear White to a Wedding?
No – this also goes for ivory! Some brides won't mind a guest wearing white but it's such a sensitive topic that we say if in doubt, don't.
Can I Ask For a Plus One?
It's poor etiquette to ask for a plus one – if it's a long term partner then it's likely the couple haven't factored plus ones into their budget. If it's a new partner and you are hoping they get an invite, why not invite the couple over for dinner so they can get to know them – you may then get a follow up invite appear in the post!
Can I Ask to Bring My Child to a Wedding?
Again, it's likely the couple have had a lengthy discussion about children at their wedding, so if their name isn't on the invitation then they are not invited.
Do I Have to Bring a Gift to the Wedding?
It's polite to bring a gift to the wedding but you don't have to spend a fortune, if the gift list is filled with ideas out of your price range then think about what other unique gifts you could bring.
Can I Post Photos on Social Media on the Wedding Day?
This depends on the couple – generally you shouldn't post photos of the couple before the evening guests have arrived so that they don't have the surprise of the dress ruined. The couple may state they don't want posts on social media so if they have said this then respect that. Alternatively if they have encouraged social media posting and created a hashtag then go for it. If in doubt you could wait until the couple post some pictures themselves.
After the Big Day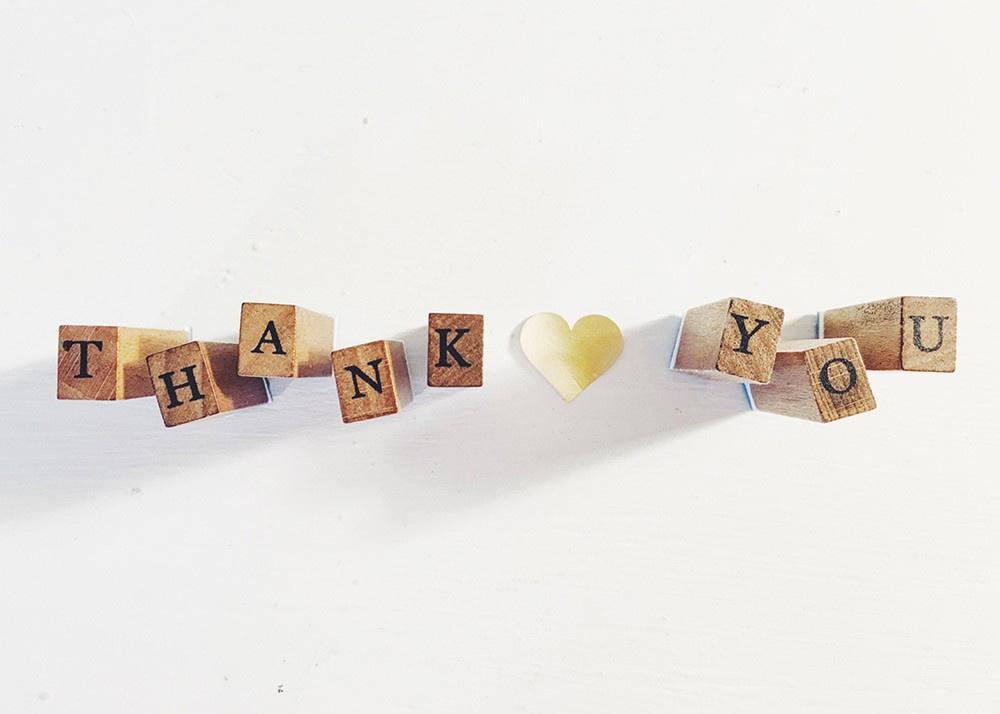 You just have one more thing to make sure you do after the big day – send your thank you cards.
READ MORE: A Guide to Writing Wedding Thank You Cards
When Do We Need to Send Our Wedding Thank You Cards?
Make sure you don't fail at the last hurdle! Thank you notes should be sent out within three months of the wedding day.
Are you a couple who love to break the rules? Then take a look at the wedding rules that were made to be broken.