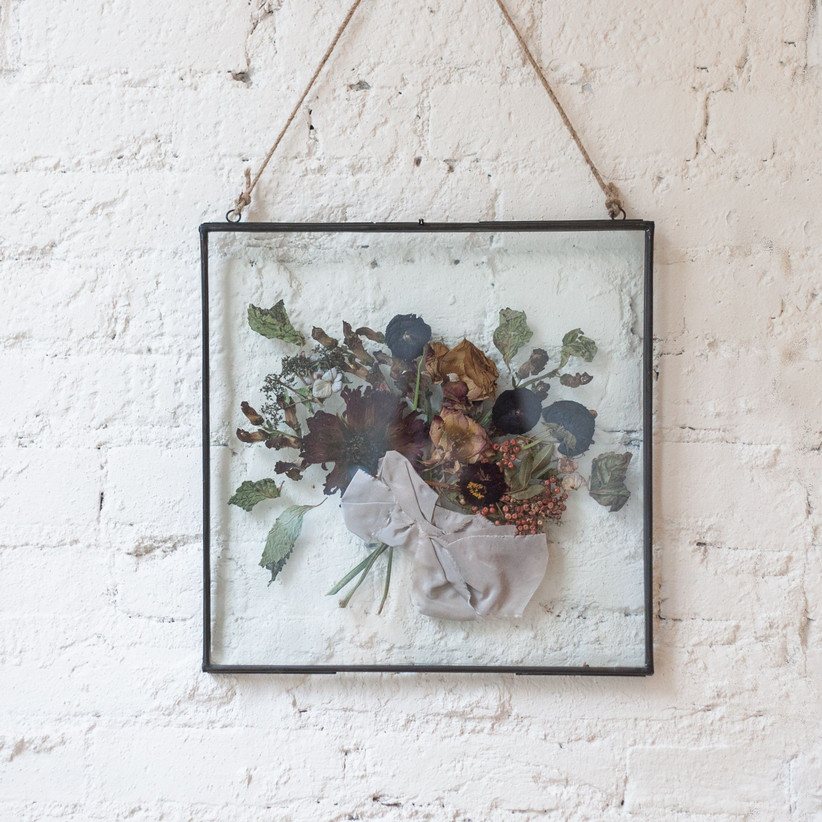 It's a truly sad moment the day your wedding flowers die. Those beautiful reminders of your big day will be destined for the compost heap and all that's left are your photos.
Unless, that is, you choose to preserve your wedding flowers.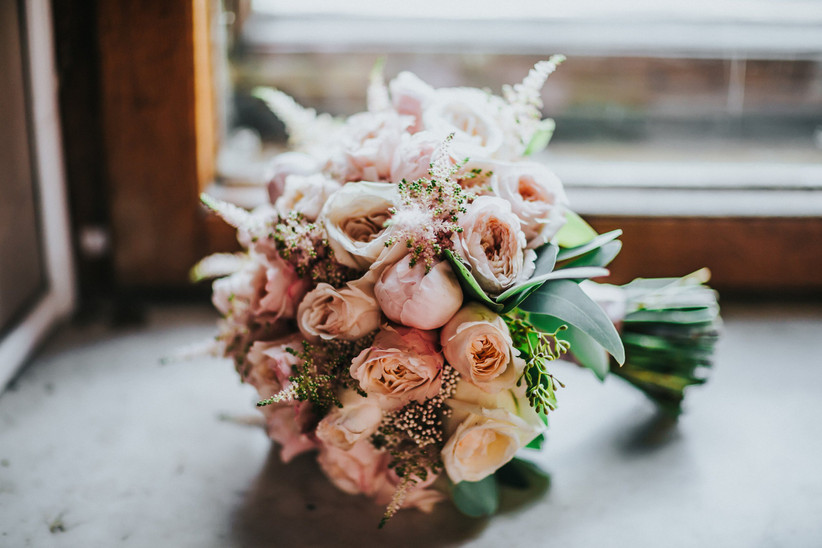 There's lots of options for how to preserve your wedding flowers, some of which will keep them looking as fresh as the day you first saw them! The key thing to remember with all these options is the sooner the better. If you wait more than a couple of days, you risk your flowers wilting or bruising.
READ MORE: How Much Do Wedding Flowers Cost?
Any couples who are immediately heading off on honeymoon should plan ahead of time what they're doing – can you entrust your mum or a friend with either sending off the blooms to be dried or doing one of these methods below? If not, consider asking your florist to make you up an identical bouquet when you return so you can preserve that.
Read on for the best ways to preserve your bouquet and wedding flowers, from turning them into a paperweight to drying and framing them.
1. Hang Them Upside Down to Air Dry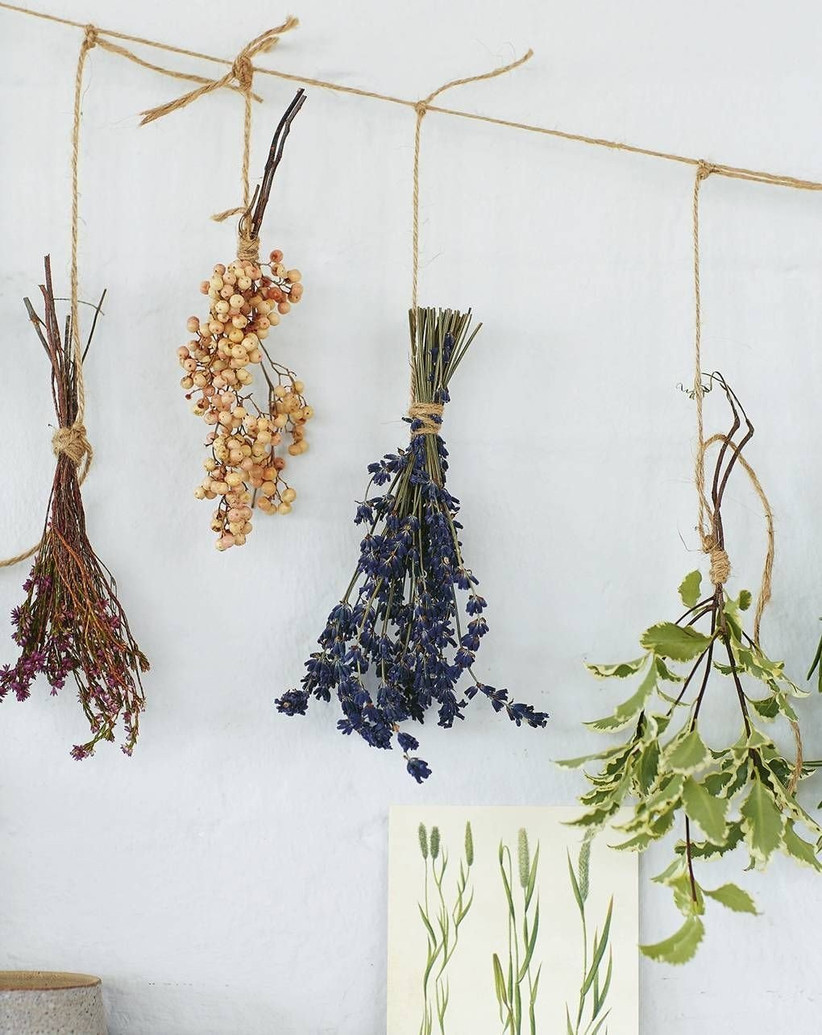 Image: Pinterest
This is the traditional way to dry your wedding flowers. It's incredibly simple: just tie the stems tightly together and hang them upside down for a few weeks in a dry, warm place like in an airing cupboard or over a radiator.
Drying them in the dark will preserve their colour and scent as much as possible, but the downside to this method is that your blooms are likely to become muted or darker in colour.
2. Press Your Wedding Flowers
Image: Pinterest
Pressing your flowers is an easy process to preserve your flowers. If you want to keep them in their original 3D shape, this isn't the process for you – but if you're happy to have them flat and create a framed display from them, it's ideal.
Place your flowers between two sheets of parchment paper and place them inside a heavy book. Weight the book down further with vases or more books and leave for 7-10 days. Remember to place parchment on top of the flowers as well as underneath or you'll end up with ink all over your bouquet.
READ MORE: 7 Things to Do With Your Dress After the Big Day
After they're dried, there's plenty of things you can do with the flowers. Framing them is one option, as is gluing them into your wedding guestbook, showing off your pressed flowers into the back of a clear phone case, or even turning them into petal paper. If you aren't a fan of displaying them, mix the petals with epsom salts and a dash of essential oil to create a luxurious bath salts mix.
3. Turn Them into a Paperweight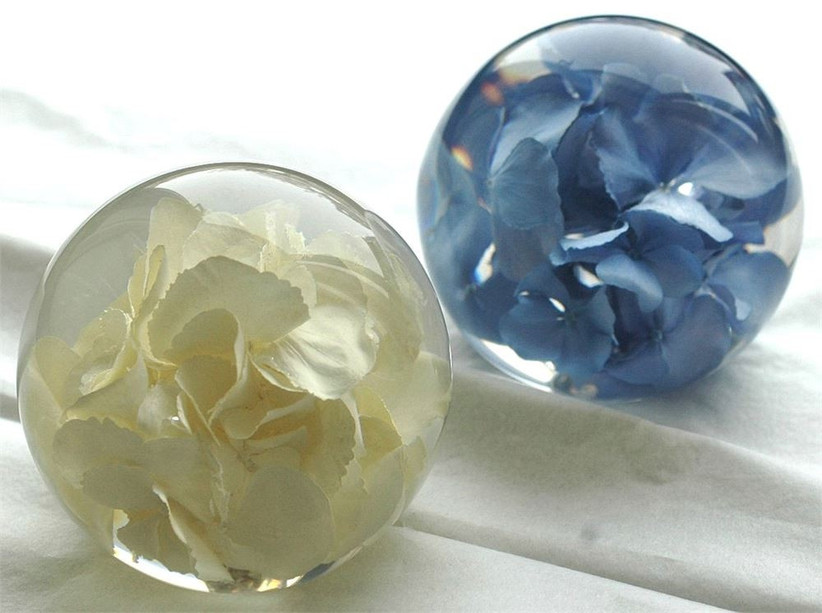 Image: The Flower Preservation Workshop
The Flower Preservation Workshop turn your bouquet and flowers into amazing floral paperweights if you'd love to have one as a keepsake. Specialising in 3D flower preservation, your blooms are freeze-dried to keep their colour and shape, before being turned into a paperweight by their team of designers. As 100% of the moisture is removed, your flowers will stay looking perfect forever.
They can accept bouquets at their Somerset workshop for up to 10 days after the wedding, but the fresher the better. The team provide full instructions for packaging and sending your flowers and you can do it via Royal Mail so it's a completely easy process.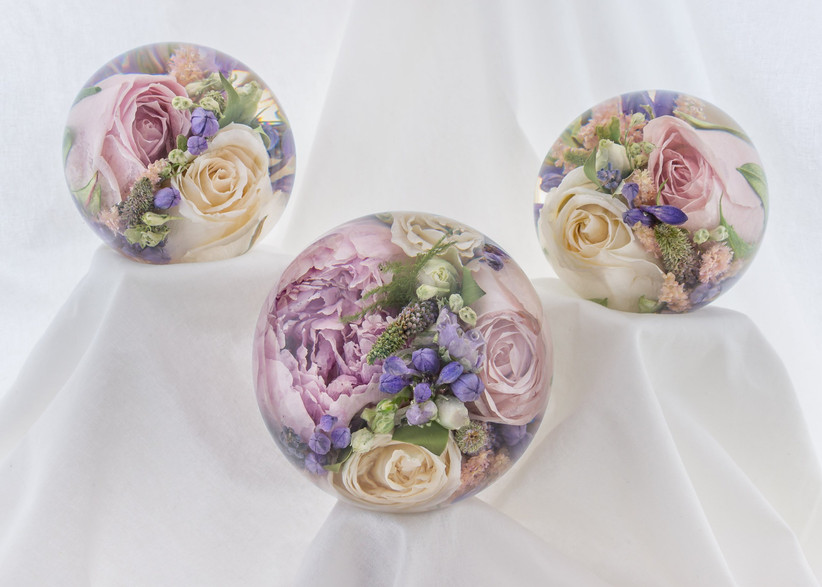 Image: The Flower Preservation Workshop
It depends on the flower, but turning your flowers into a paperweight normally takes 6-8 weeks from start to finish and then you're left with a stunning, unique keepsake.
You can even preserve the confetti from your wedding as a keepsake, which could make an amazing gift for your partner, as paper is the recommended 1st wedding anniversary present.
Their single flower paperweights cost £169.99, while a multi-flower paperweight starts from £229.99 depending on size.
4. Send Them to A Flower Preservation Specialist
Professional companies like Precious Petals will collect your bouquet from anywhere in the UK, preserve them using special drying techniques and frame them in a beautiful 3D representation of your bouquet. It's a wonderful way to display them that keeps the colour and shape so you can look at them every day and be reminded of your wedding.
Precious Petals, who have preserved wedding flowers for the likes of Sophie, Countess of Wessex and Harry and Izzy Judd, use bespoke frames with conservation glass so they'll always look as good as the day you receive them. They can also dry them flat and frame them if you'd prefer that!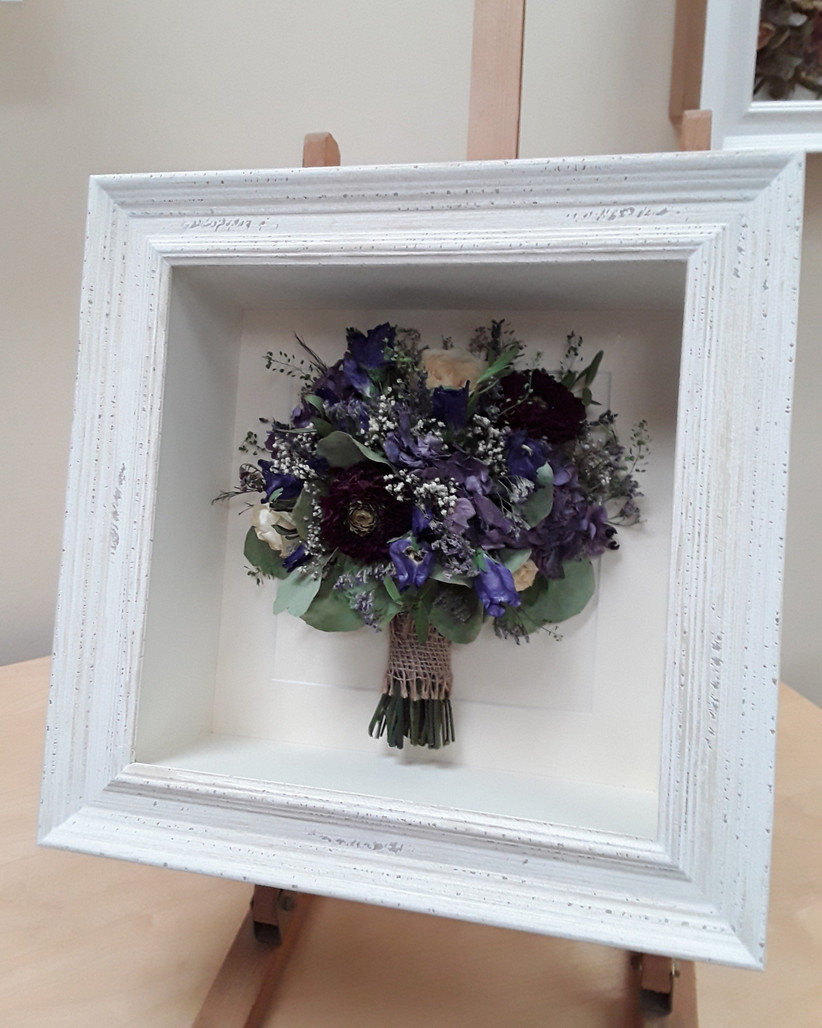 The process takes around 18-20 weeks and can be used on everything from buttonholes to bridesmaid corsages too. They can incorporate a photo into the frame and more to make the perfect memento of your day.
If you're looking to maintain the shape and colour of your flowers and don't like the idea of a paperweight, a framed bouquet is a fantastic choice.
5. Dry and Frame Your Flowers At Home With Silica Gel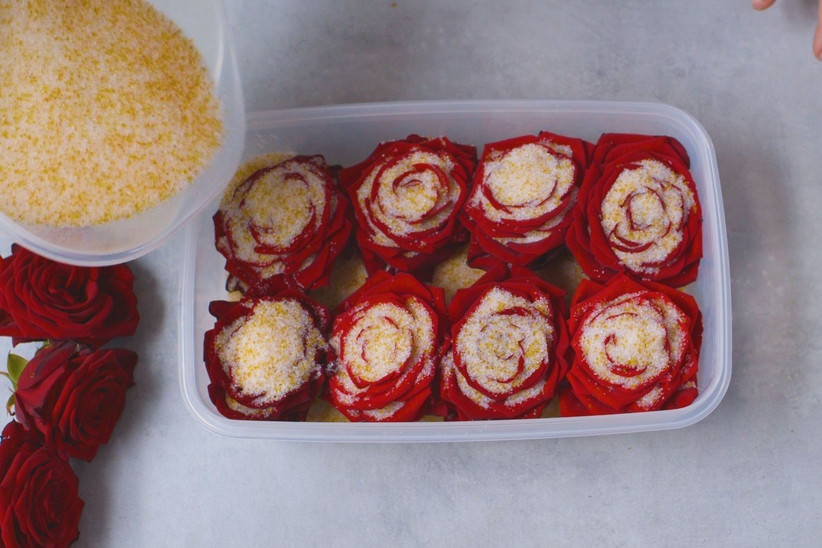 Image: Hitched Hacks
It's possible to dry out your flowers in a similar way at home with silica gel if you can't afford to get it done professionally. Silica gel (like those little sachets you get in a new handbag) remove moisture from your flowers, preserving their shape and colour. You won't get as good colour retention as if they were done professionally and it isn't advisable on light coloured-flowers but it does work and it's very easy!
You can pick up silica gel in most craft stores or online, and using it on your bouquet is really simple. Fully cover your flowers with the gel, making sure you get it among the petals too without compromising the shape, then leave in an airtight container in a cool, dry place for 1-7 days.
Hitched have an easy to follow guide – including a tutorial video – on exactly how to preserve your wedding flowers at home with silica gel. We chose to display them in a shadow box frame, but we've got lots of ideas on how to show off your dried flowers to the best of their beauty!
READ MORE: 17 DIY Wedding Decor Hacks
6. Dip Your Wedding Flowers in Wax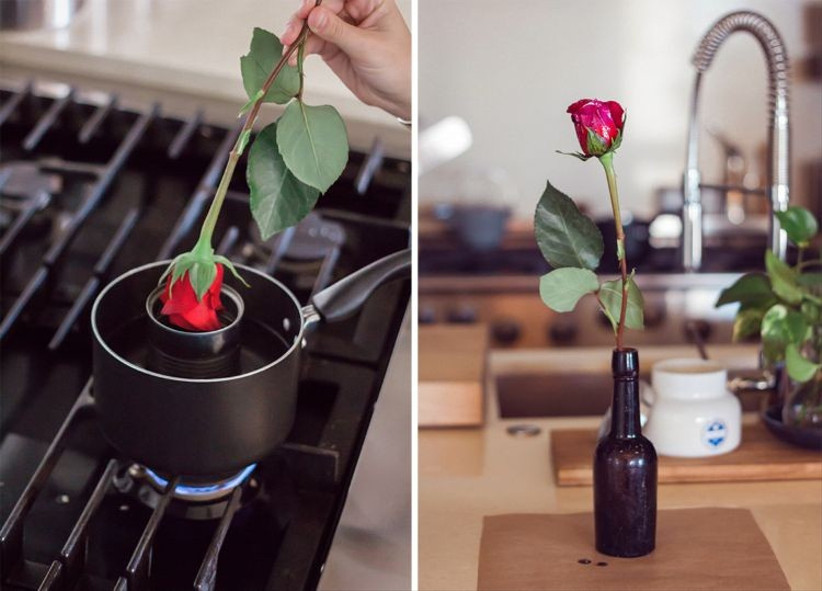 Image: Pinterest
This process won't keep your flowers preserved forever like the other methods, but it will extend their life by up to six months. The process is tricky so it's worth practising a few times before you go wild with any sentimental flowers.
Melt down paraffin wax in a saucepan and leave it to cool slightly. Dip your flower heads in one-by-one until they're completely covered, immediately pull out of the wax and leave to dry hanging down.
READ MORE: Your Post-Wedding To Do List
7. Spell Out Your Initials in Resin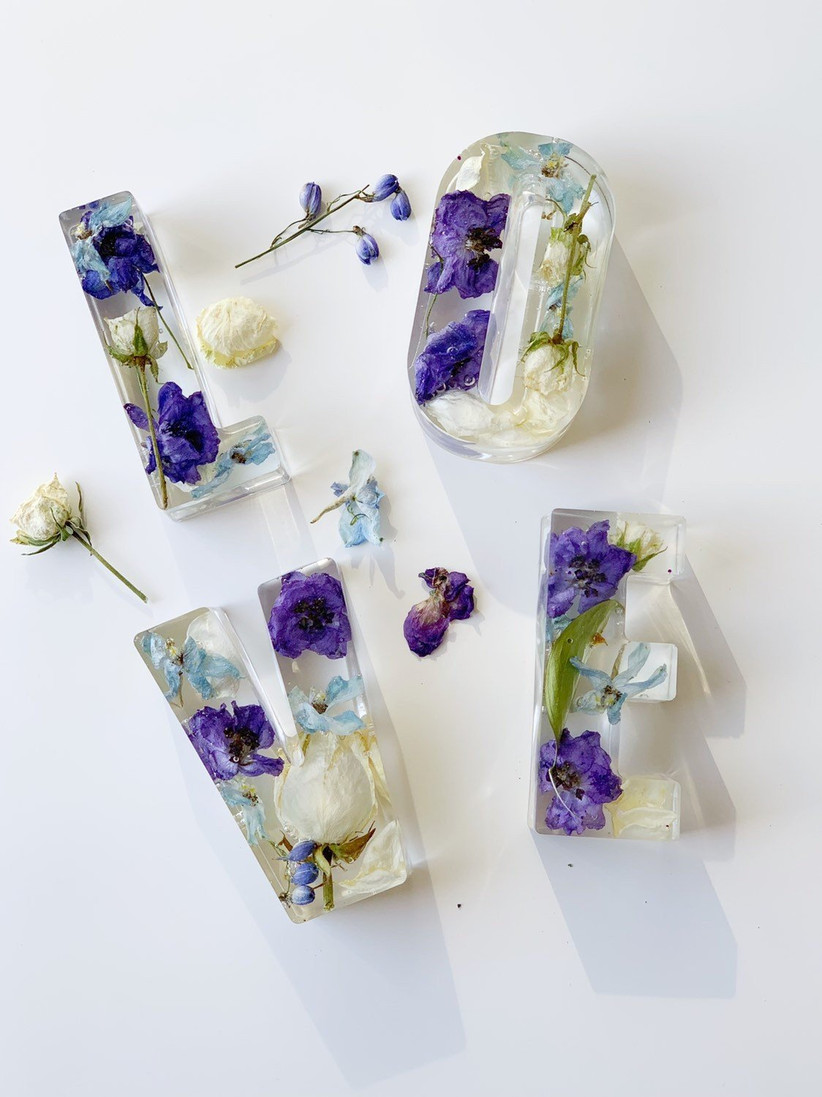 Image: Enchanted Resin Gifts
Enchanted Resin Gifts turn your wedding flowers into gorgeous resin letters that can spell out your initials or any word of your choice. Your flowers are dried and then hand-set in letter or heart moulds in clear resin. The drying process can slightly change the colour of the flowers but the benefit of the resin letters are that your flowers will be shown off to full effect and you'll get a cool piece of décor for your home.
You can buy your own resin kits on Amazon or from craft shops to mould your own but you'd want to make sure you had the technique down before trying with your wedding flowers.
What to Do with Your Dried Wedding Flowers
So you've preserved your wedding flowers. What next? here's some ideas of how to display and use them.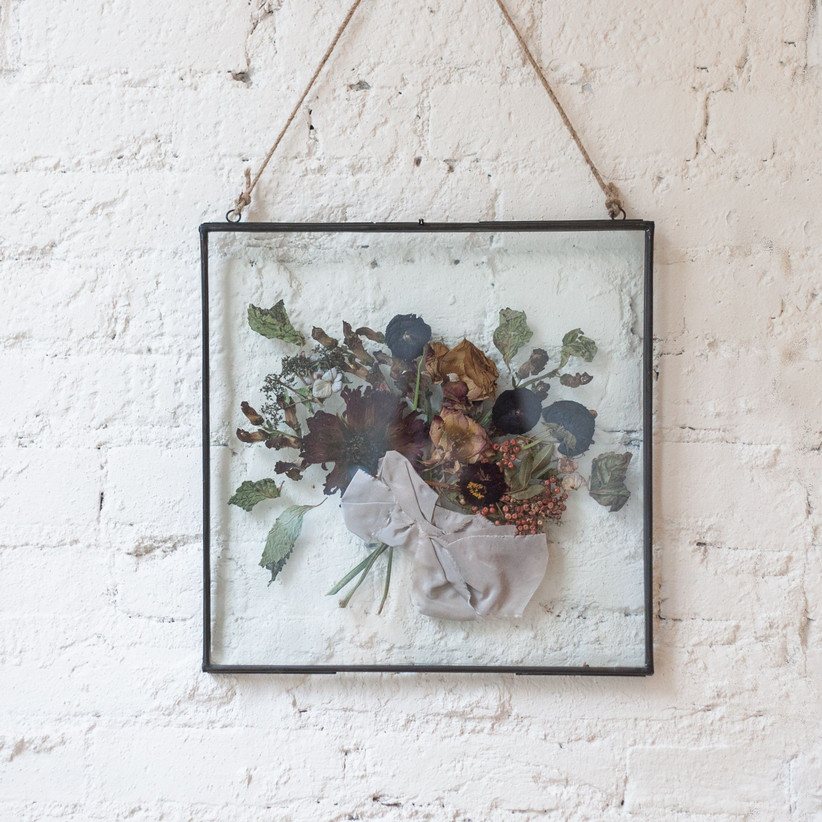 Image: Pinterest
Try displaying pressed flowers in a flat glass frame and hanging in your bedroom or living room.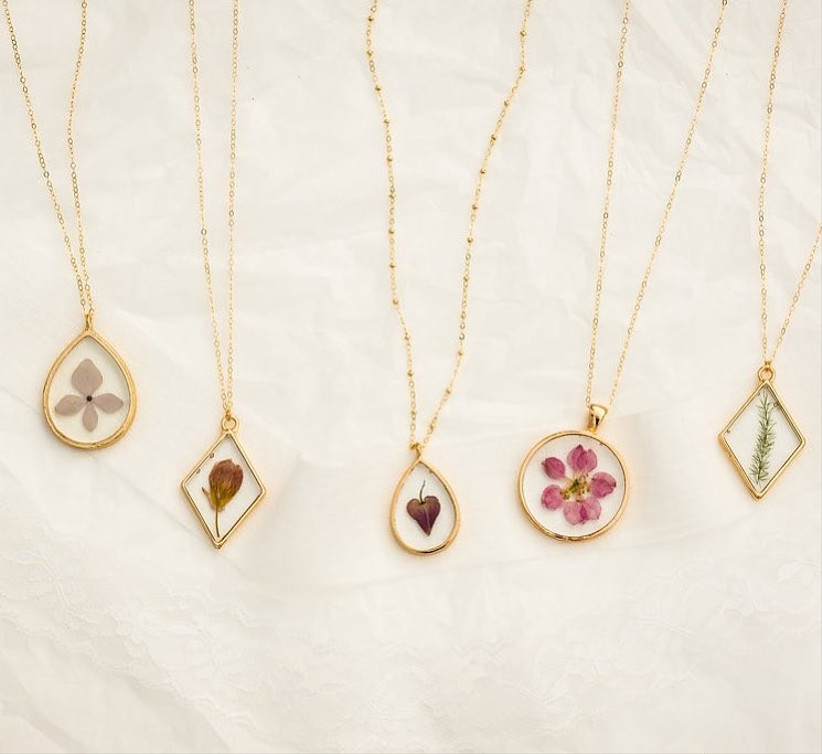 Image: Pinterest
Turn small, delicate flowers into the heart of a locket.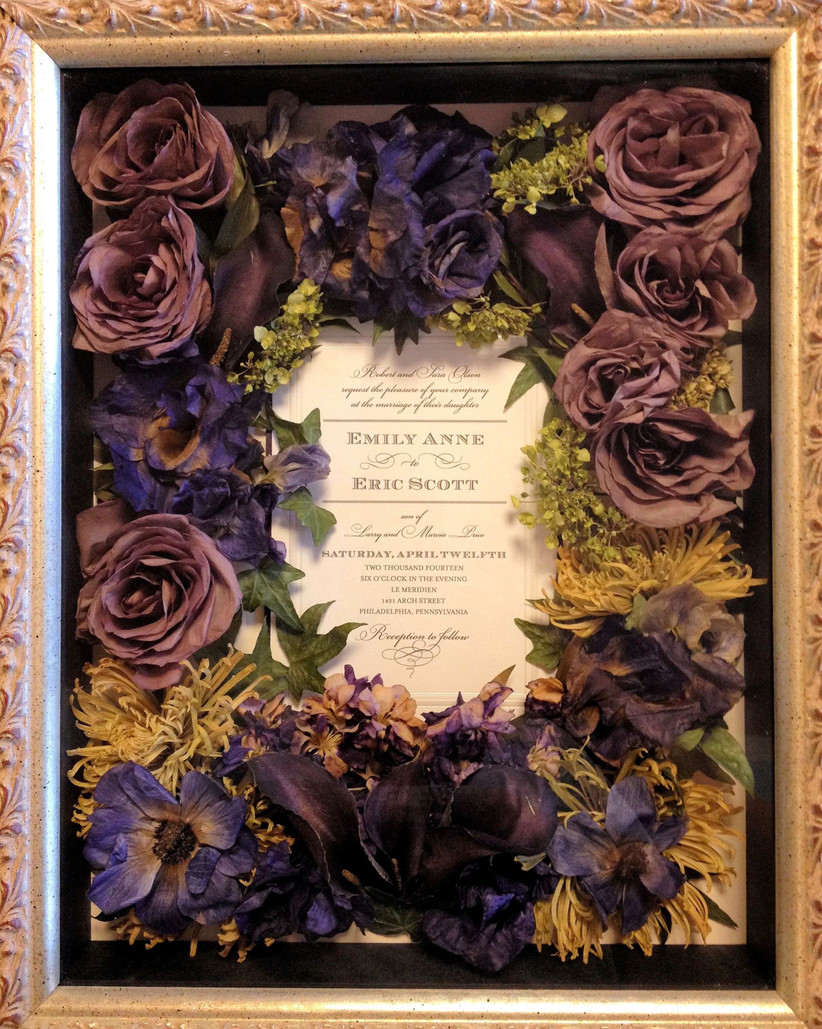 Image: Pinterest
Glue your flowers in a shadow box frame around your wedding invitation or photo.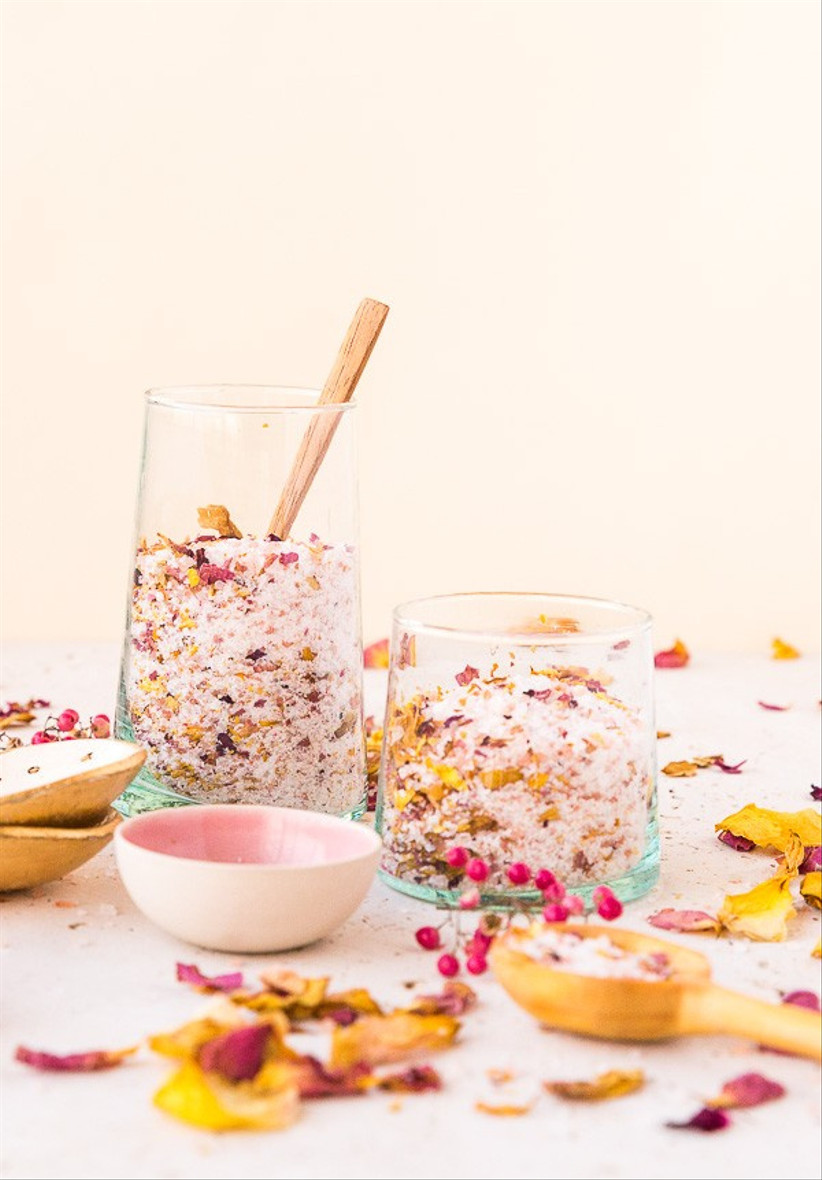 Image: Pinterest
Incorporate your dried petals into bath salts so you remember your big day every time you go for a soak.
You might be a DIY queen, but does a DIY wedding actually save you money? Hitched investigates…