23 Things You Can Rent Instead of Buying for Your Wedding
If you want to make your wedding more environmentally friendly, there's so many things you can rent instead of buying, from bridesmaid dresses to doughnut walls and bouquets. They'll save you money and save the planet!
We have included third party products to help you navigate and enjoy life's biggest moments. Purchases made through links on this page may earn us a commission.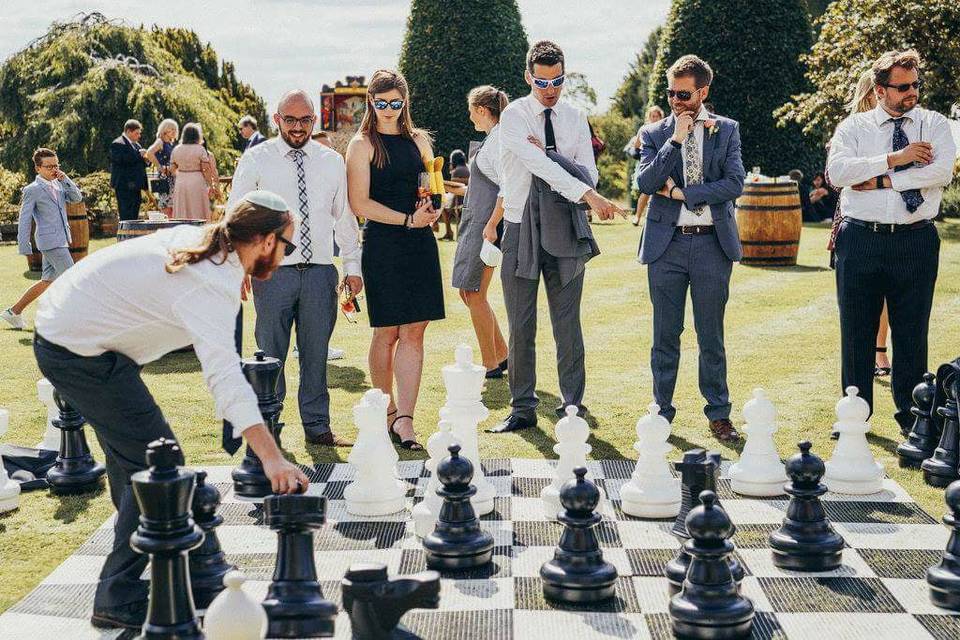 Sustainability is going to be hugely important in weddings for 2021 and beyond. Did you know British weddings create the equivalent of 47 blue whales' worth of plastic waste every year?
As beautiful as an amazing tablescape, fun favours and pretty bridesmaid dresses are, weddings can cause serious harm to the environment if we go overboard on single-use items, plastic packaging or fast-fashion items.
So what's the solution? Well, one thing you can do to immediately reduce the environmental impact of your big day is to rent items instead of buying them. You might already know about renting certain things like decor and dance floors (and toilets for outdoor weddings!), but the number of things you can rent these days is actually incredible.
READ MORE
What Are the Benefits of Renting Items for My Wedding?
Renting items is so much better for the planet, but it's not the only reason why hiring rather than buying is a great idea for your wedding. Renting can save you money and allow you to include décor you might not have been able to afford to buy, says Kate Beavis of Magpie Wedding, and founder of The Ethical Wedding Show.
"For example, plates and table décor can be usually rented from stylists at a fraction of the cost to buying them. This stops couples going to cheaper high street shops to buy, where these items are flown in from the other side of the world and made in questionable ways.
"The same goes with furniture hire companies - they tend to have really interesting pieces having painstakingly sourced them; from vintage and antique finds to handmade items such as benches from pallets. Hiring also means you are recycling as the item can be used over and over, plus you are not left with it all after the wedding day."
Kate makes a really important point. We instinctively think that if we buy something, it's a better investment than renting, but actually, that's not always the case. Consider what you're going to do with all the things you buy afterwards - 100 candlesticks, 30 glass vases, 15 sequin tablecloths, an aisle runner and a flower arch would all have be stored somewhere. You might end up forking out for a pricey storage unit; or you might think you can use some things in your house afterwards but find out your budget buys break soon after the wedding.
If you're looking to customise your venue with unique, high-quality décor, renting is the way forward - and it's so much more environmentally friendly! Here are our favourite décor items to rent and, further down, a few things you may not have considered hiring before, like wedding day jewellery and shoes!
Décor
Unique Lighting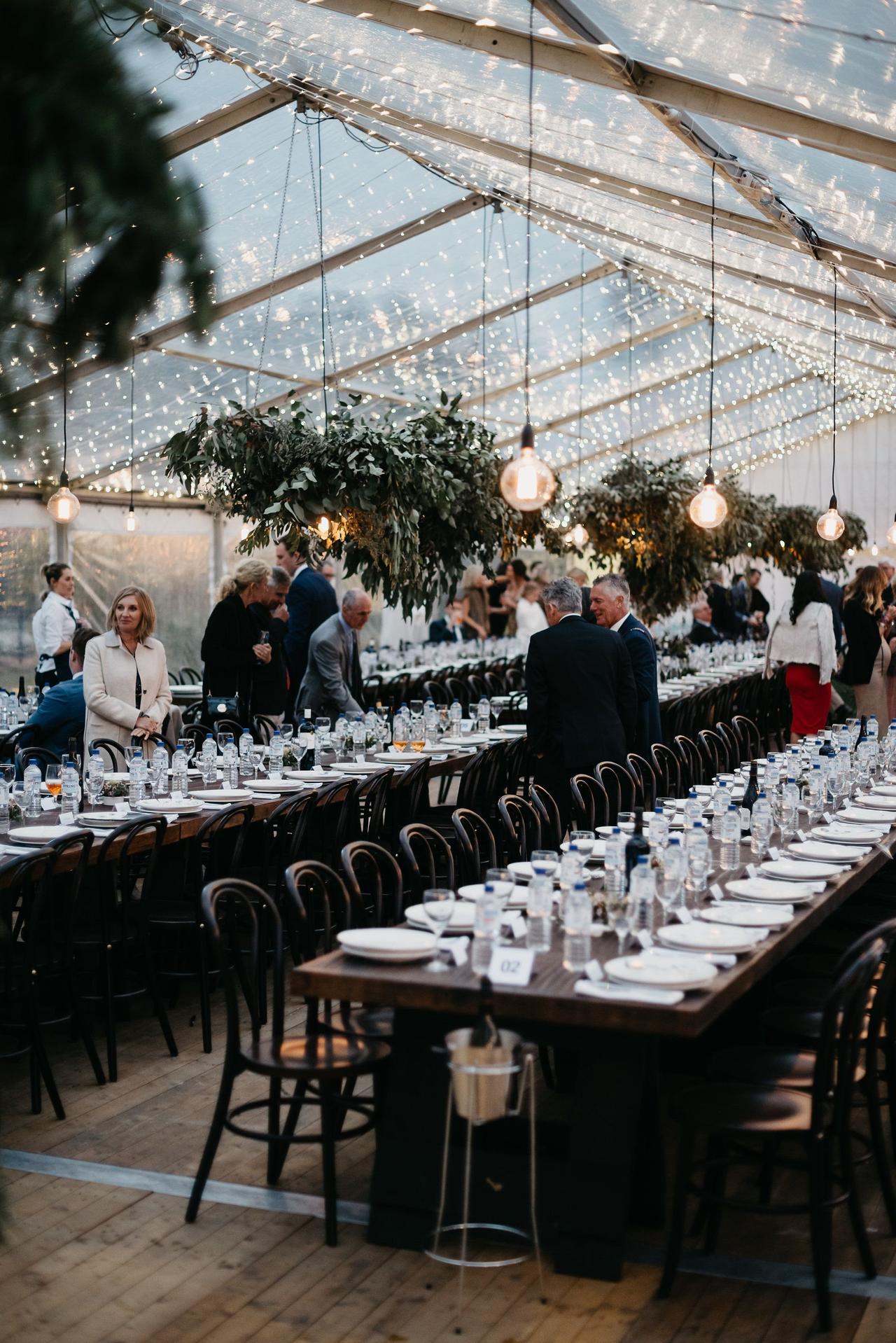 As the reception carries on into the evening, you'll want to use lighting to create a warm, romantic atmosphere as well as help your guests see. Lighting hire companies have so many unique options that you can use to transform your wedding venue. Barns and marquees lend themselves to starlit ceilings or cascading strings of festoon lights. Guide guests to outdoor areas through tunnels of light made with LED curtains, or draw the eye with lanterns, chandeliers and hanging light installations.
Light Up Letters and Neon Signs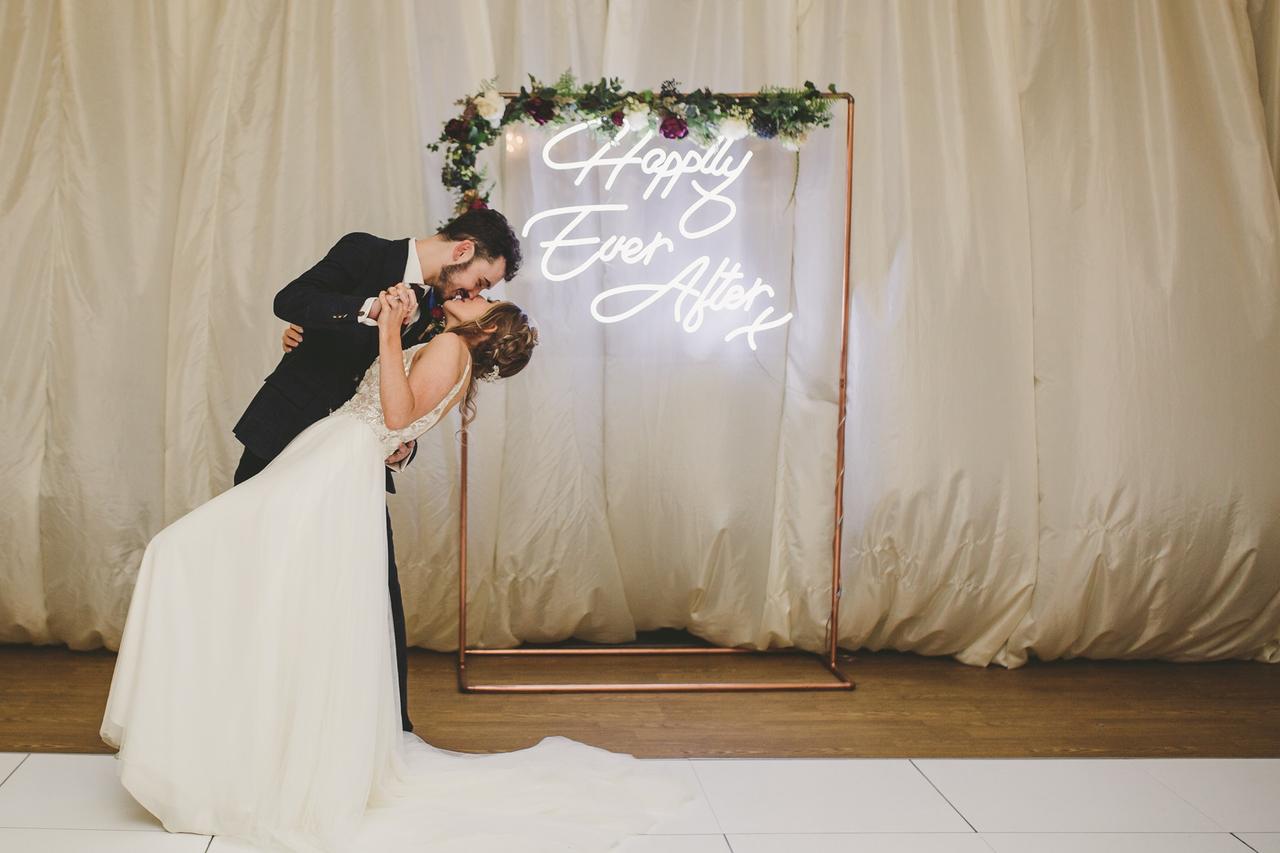 You can also hire lighting-based finishing touches, like neon signs and big light-up letters spelling LOVE or your initials. It would be hugely pricey and quite inconvenient to buy these (where on earth would you store 5ft letters after the day?) so hiring is your best option. Companies like Light Up Love have a wide range of sizes and provide set up and take down in their prices (these letter are heavy!).
Flags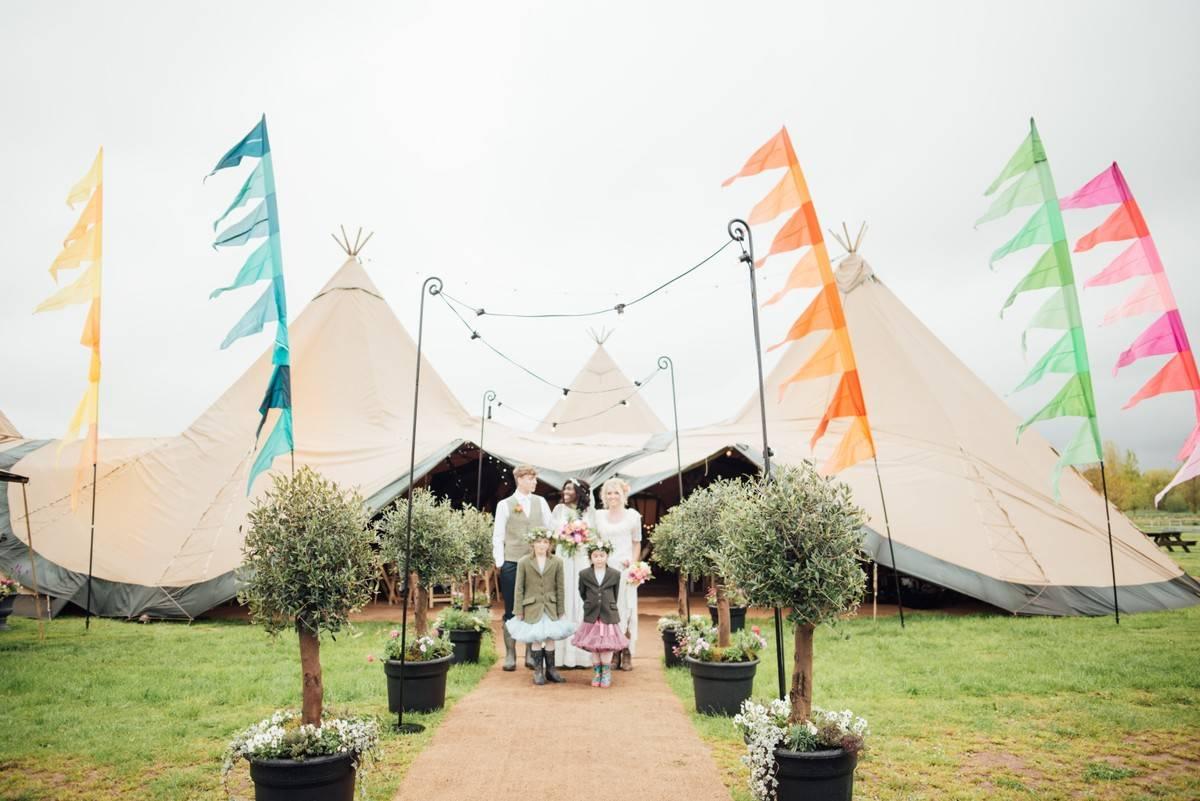 Festival weddings look incredible with colourful flags and bunting fluttering around. Go to experts like The Event Flag Hire Company to pick from over 55 colours of flag, each of which is ethically crafted in the UK with a eco-friendly bamboo structure. Make your day feel like Glastonbury with silk rainbow colours, opt for cute spring pastels or warm tropical brights, or even choose a chic all-white theme.
Bars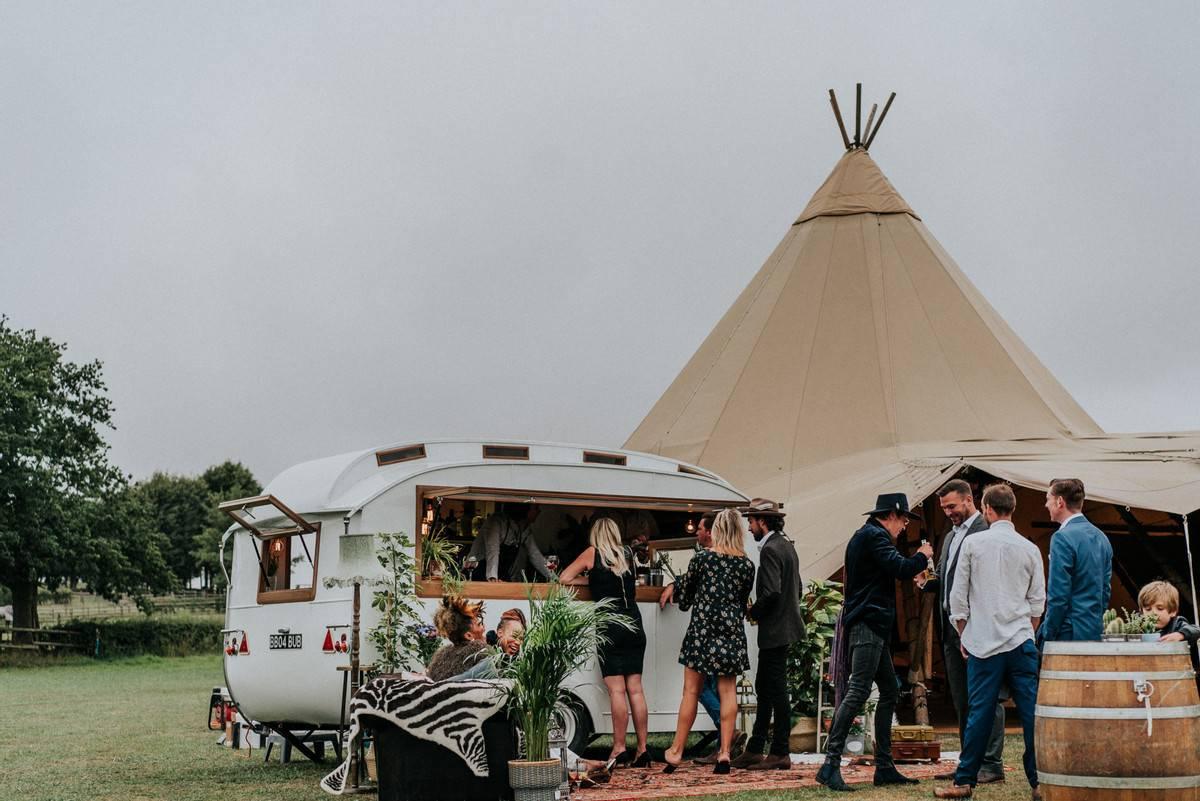 A mobile bar is a great addition to your wedding - guests will love being served from any one of the cool styles you can hire. There's everything from old horse boxes to VW campervans that can park up at your venue, or you can choose from rustic wooden bars to sleek chrome numbers to be set up inside barns, marques, tipis and more. They bring the bar, the staff, the drinks and the glassware so you don't need to worry about plastic cups or sourcing a bar yourself.
Garden Games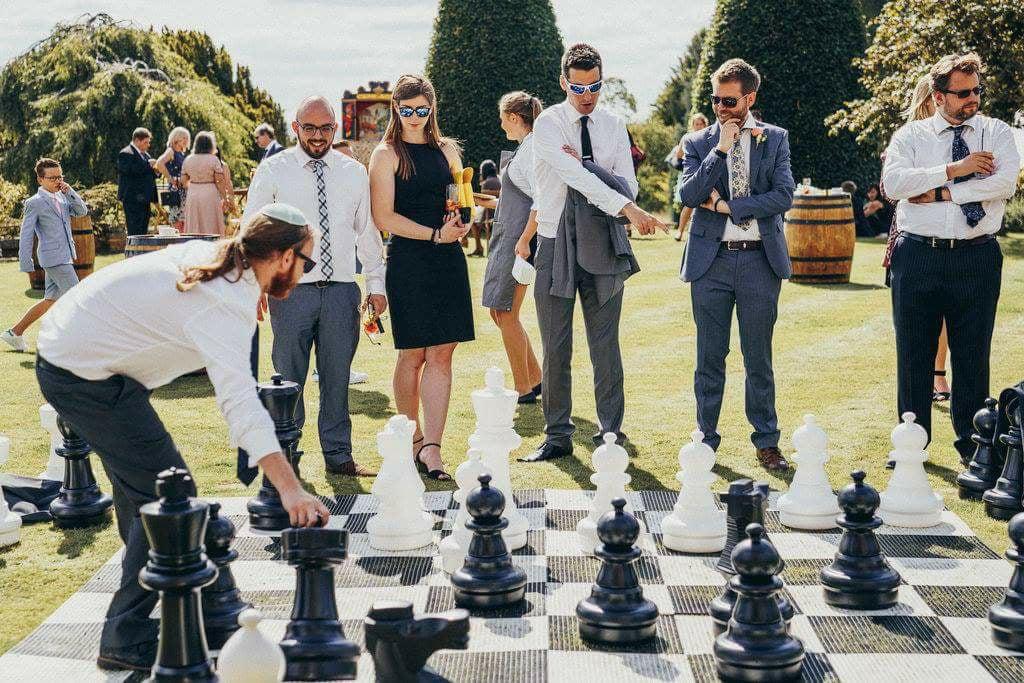 Garden games are the perfect entertainment for cocktail hour and into the evening at summer weddings. Young and old guests will be entertained for hours with the likes of croquet, giant Jenga and Connect 4, chess, skittles, limbo, a coconut shy, hook-a-duck and more. Hiring these is the easiest, cheapest and most efficient option, and you care hire collections that fit in with your theme, like these vintage ones from Gill's Vintage Garden Games or more circus, fairground-style ones for a festival wedding.
Fireworks
We know what you're thinking - how on earth do you hire fireworks? Well, you can choose a company like Motion Mapping Wedding Projection who put on jaw-dropping projected indoor fireworks displays or can even make a visual fireworks show across the front façade of your venue. Traditional fireworks can cause a fair amount of air pollution, plus the noise can disturb animals, so this is a kind and environmentally-friendly option. See what we mean in the video above if you can't picture it - the floating candles look straight out of Hogwarts!
Glassware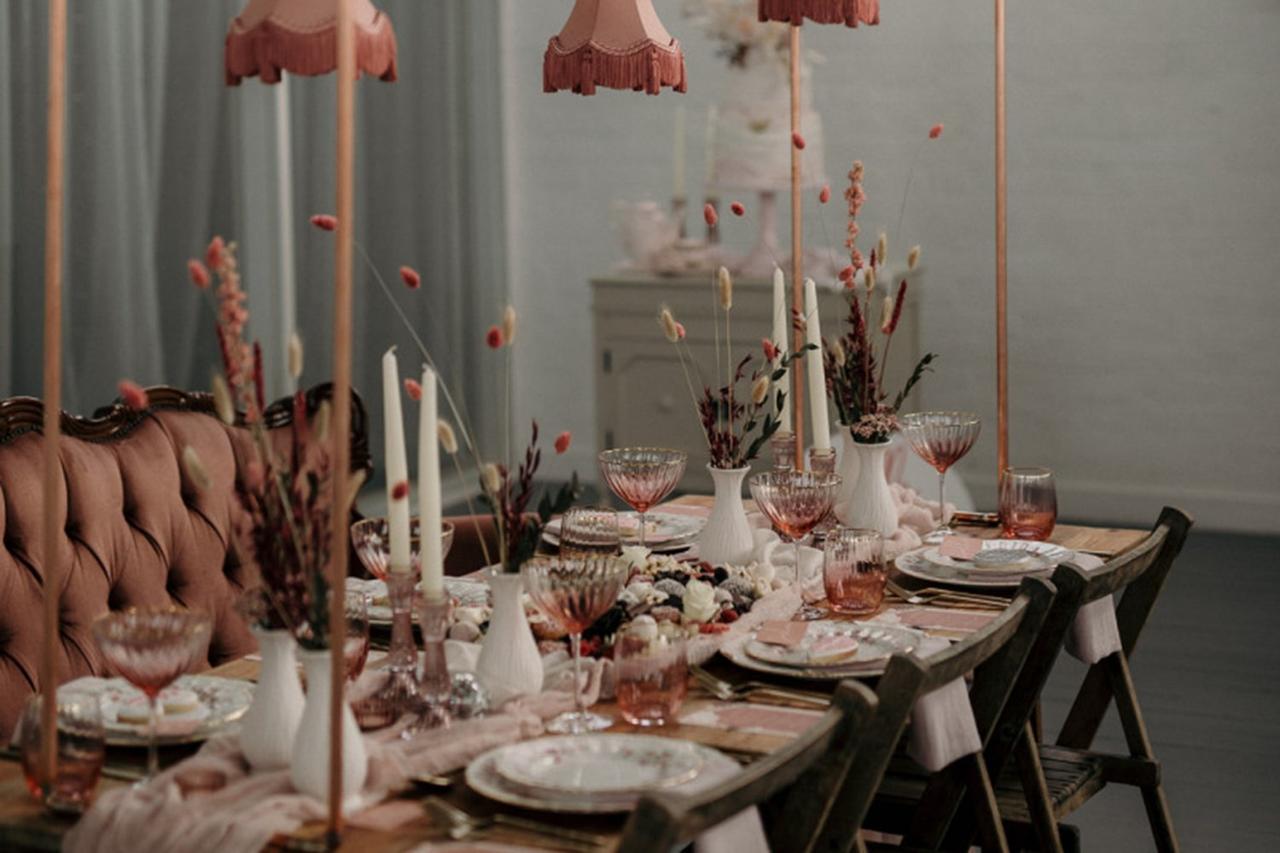 Your venue will no doubt have all the standard glassware covered for your drinks, but if you're looking for something super stylish and unique, go to a company like The Vintage Glassware Company. You can hire from curated collections of different hand-sourced vintage glassware to fit your theme, whether you want jewel tones, cut glass, gold rimmed or more.
Wedding Cake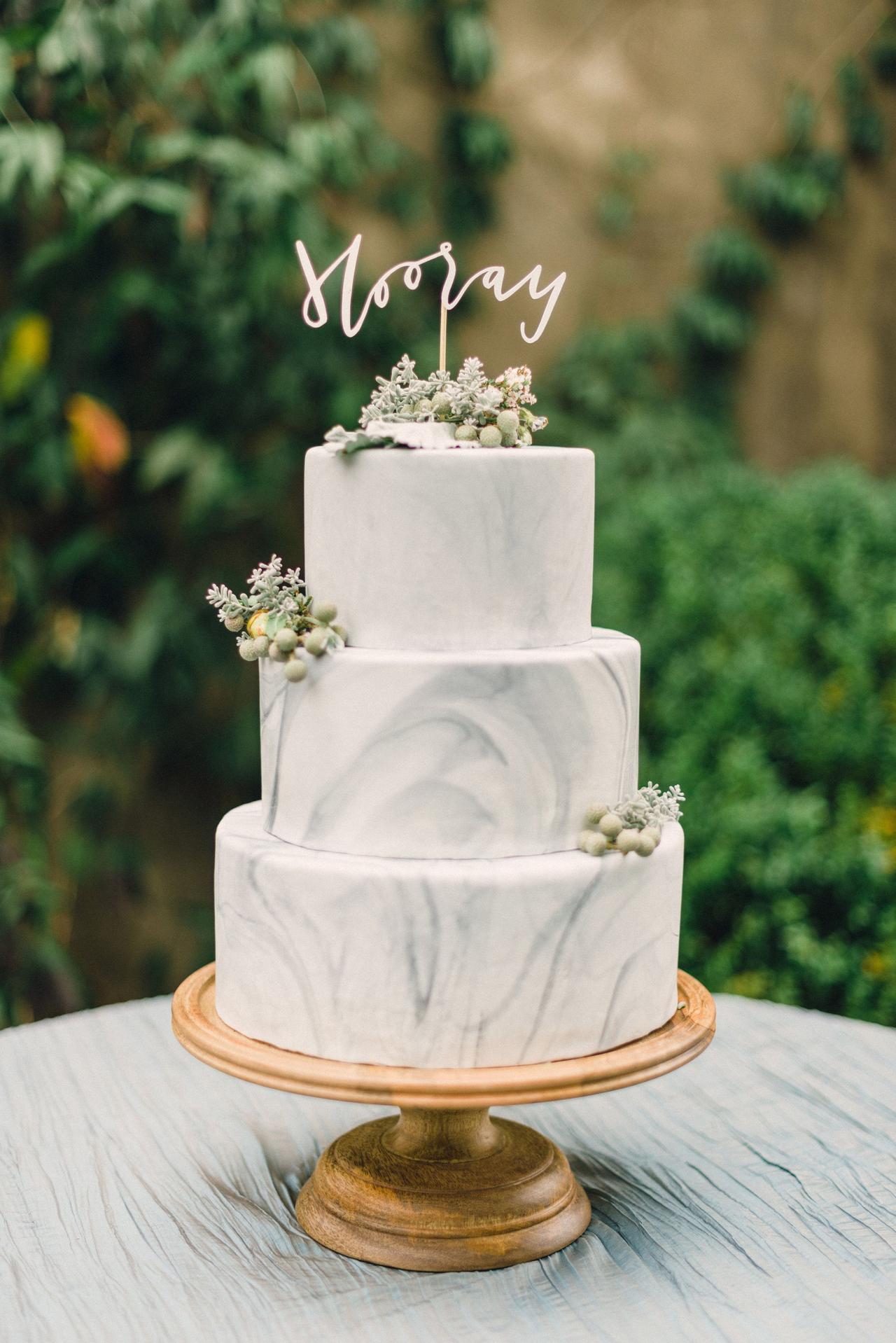 A good tip for the budget conscious bride: hire out a dummy wedding cake for photos and serve a 'cutting cake', a simple sponge that your catering staff will slice up behind the scenes. These prop, faux wedding cakes come in all kinds of designs and look real. Your guests will never know the difference and the cake will taste just as good as the dummy cake looks! (Just make sure not to actually slice it).
READ MORE: 20 Ideas for an Eco-Friendly Hen Do
LED Candles and Lanterns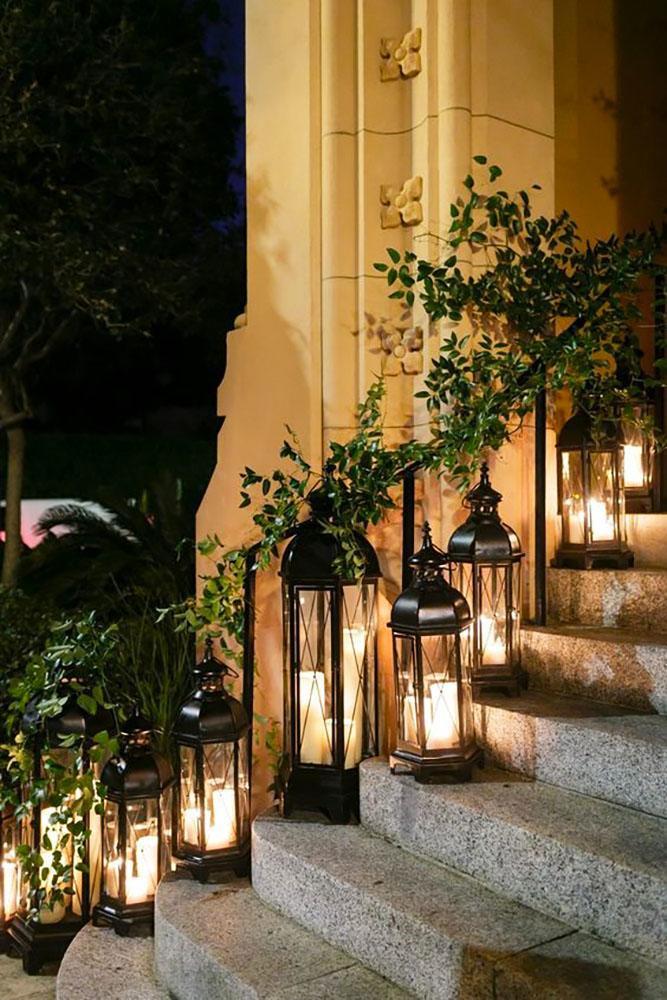 Many venues won't allow naked flames for safety reasons so you'll need to opt for realistic looking LED candles instead. It's all well and good buying hundreds of these for centrepieces and decorating your venue, but what will you do with them after the day? And have you thought about how they are made and how they'll be shipped to you? A much better option is to hire your candles. A company like TDC Cordless Lighting specialises in battery-operated flickering candles in lanterns and candelabras.
Balloons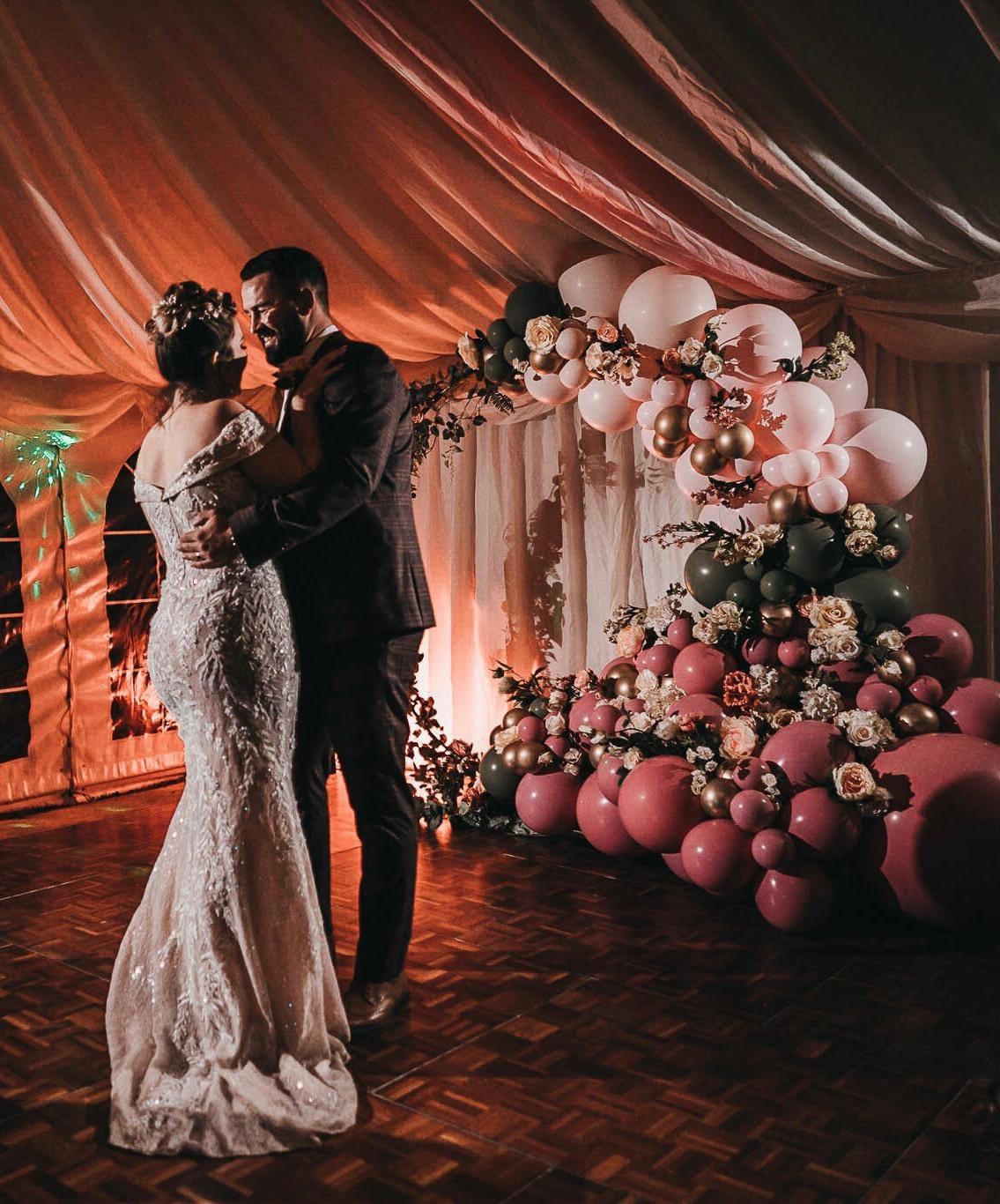 You might think balloons are something you need to buy for your wedding, but you can hire balloon installations too! Balloons, by their nature, are perishable so what you can hire is a whole set-up, which can be taken away afterwards. The Glitzy Balloon Company offer a stunning 6ft balloon hoop for hire, which makes the most Instagrammable backdrop. Make sure you choose for them or a company like Bubblegum Balloons who only use biodegradable balloons to reduce your environmental impact.
Lounging Areas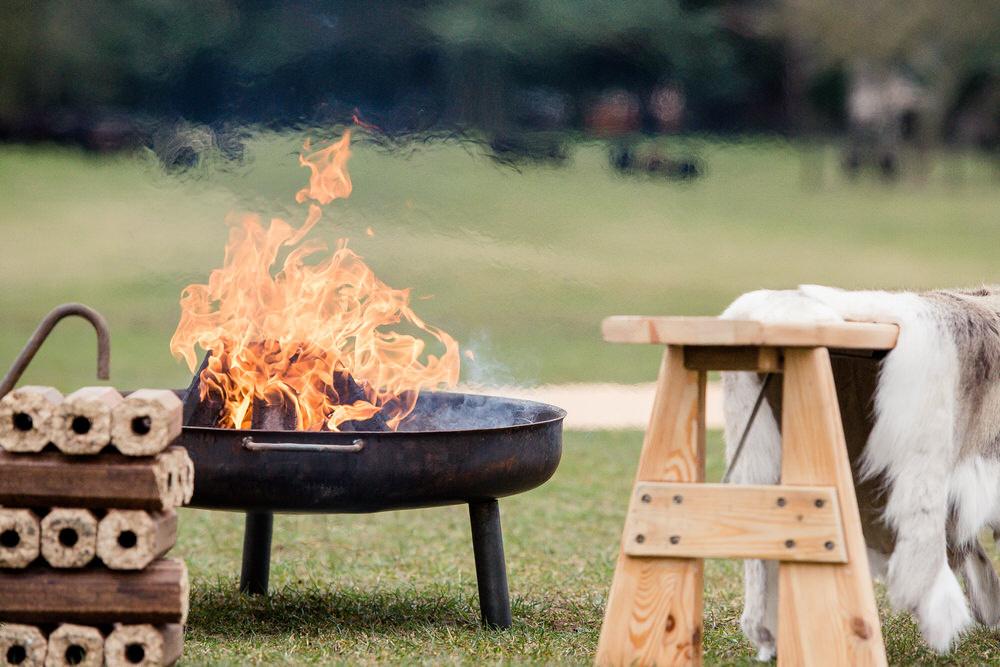 Yep, that's right, you can hire whole lounging areas. Whether you want sheepskin-covered benches to put around a fire pit at night or plush velvet sofas and Moroccan rugs to build a cosy lounge area indoors, you can hire props and furniture by theme or event so you won't need to source one thing any buy another. It saves lugging coffee tables from home and buying things like cheap lanterns or pillows that you may never use again.
Doughnut Walls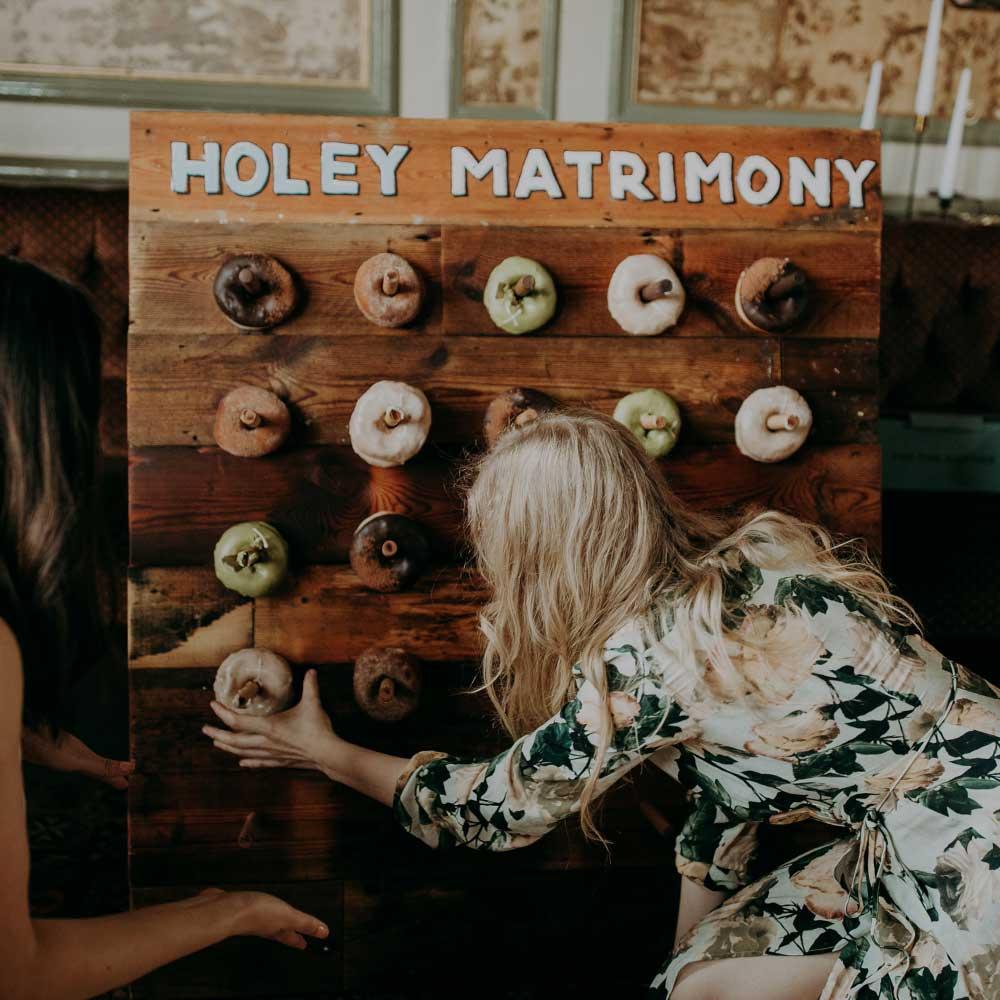 Most wedding stylists and cake makers will have a doughnut wall you can hire so ask them before looking further afield as they might even be able to throw it in as a package deal. If you want the whole thing set up without you having to worry, turn to somewhere like Crosstown Doughnuts who offer hire of their gorgeous doughnut wall for full of half days and pile it high with their most popular flavours.
Linens, Napkins and Table Runners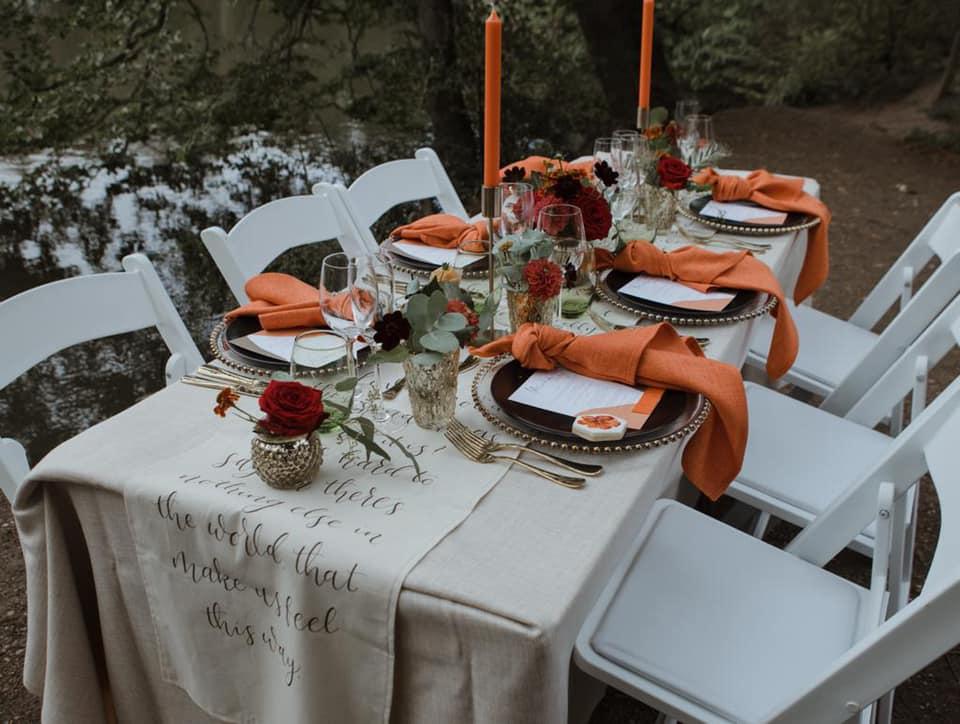 Linens are expensive to buy and a hassle to steam or iron. It makes so much more sense to hire from an experienced company who'll deliver high-quality, pressed linens to use for tablecloths, napkins, table runners, overlays and more. You'll be able to hire cohesive sets of colours and patterns for gorgeous tablescapes that you don't have to worry about cleaning up afterwards.
Bouquets and Buttonholes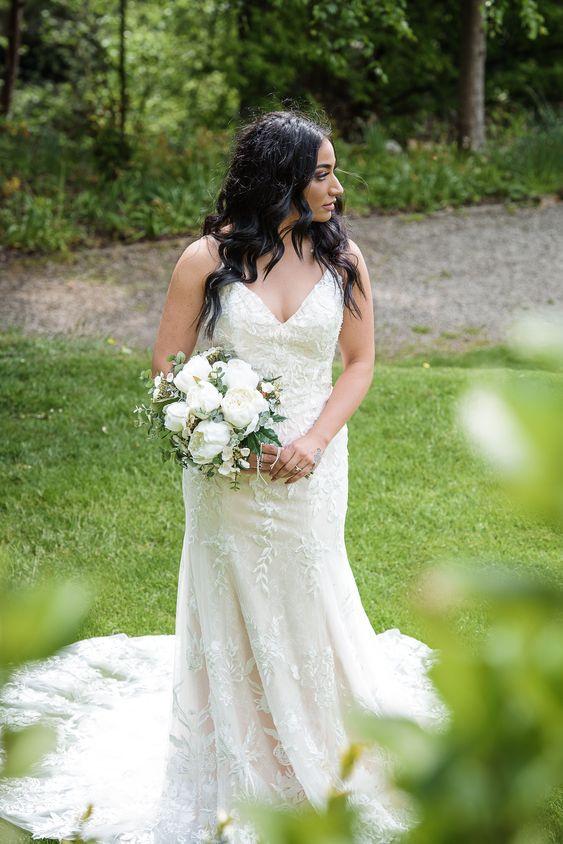 Did you know you can rent and return artificial flower bouquets and buttonholes? Silk and artificial flower companies often offer flower collections in versatile shades, they're incredibly realistic and luxury looking, and very cost effective. In fact, if you're having celebrations lasting a few days, it's a no-brainer as your flowers will look as fresh as the first day. There's no wilting, no water required, no allergies to worry about, and you can have whatever flower you want in whatever season. As you don't need to ship out-of-season flowers from abroad, they're environmentally sound too.
Cocktail Fountains and Dispensers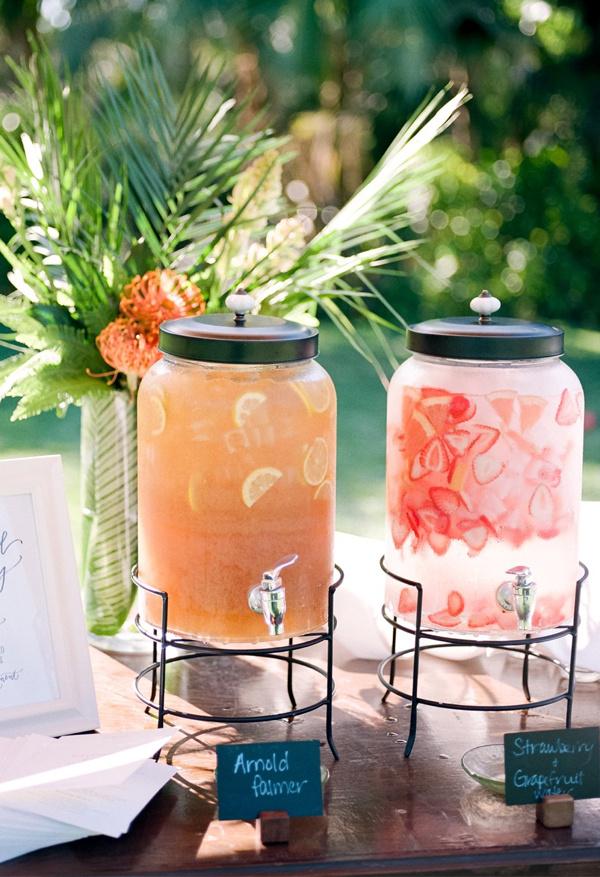 As fun as a vodka luge is, it requires a lot of energy to freeze blocks of ice to make them. Instead, how about hiring a cocktail fountain which will pour everything from martinis to mojitos? It's the same principle as a chocolate fountain - it flows and flows with all the delicious goodies within. They only uses mains energy and if guests keep refilling their same glass, it can cut down on glass/plastic use and washing up. If you're looking for something even greener, you can hire large Kilner-style glass drinks dispensers and top them up with signature cocktails?
Flower Walls and Installations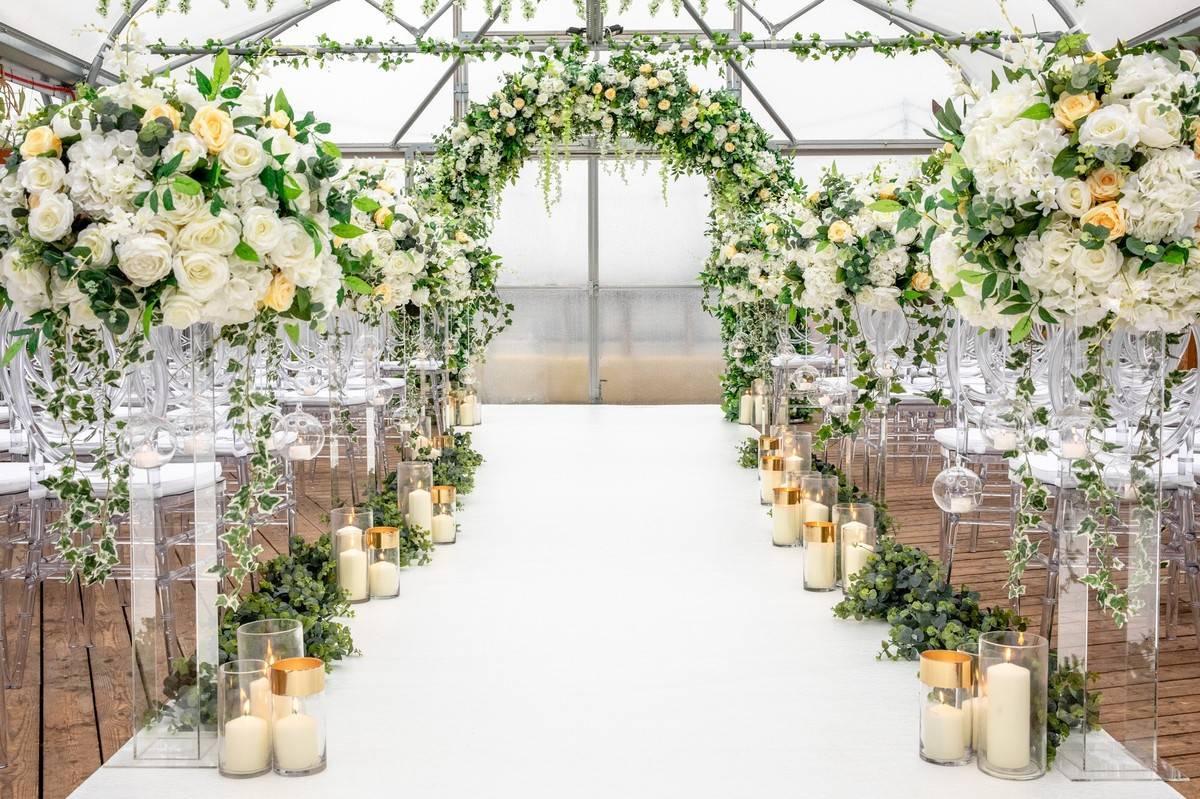 Floral décor companies like Anaiah Grace Events rent out high-quality silk floral arrangements that looks incredibly lifelike and transform even the most blank canvas wedding venue. It's more cost-effective than fresh flowers and much more environmentally friendly as the arrangements will be used again and again. Your flower installations and flower walls will be delivered, installed and removed for you, and many come with extras like candles, lanterns, plinths and arches.
Post Boxes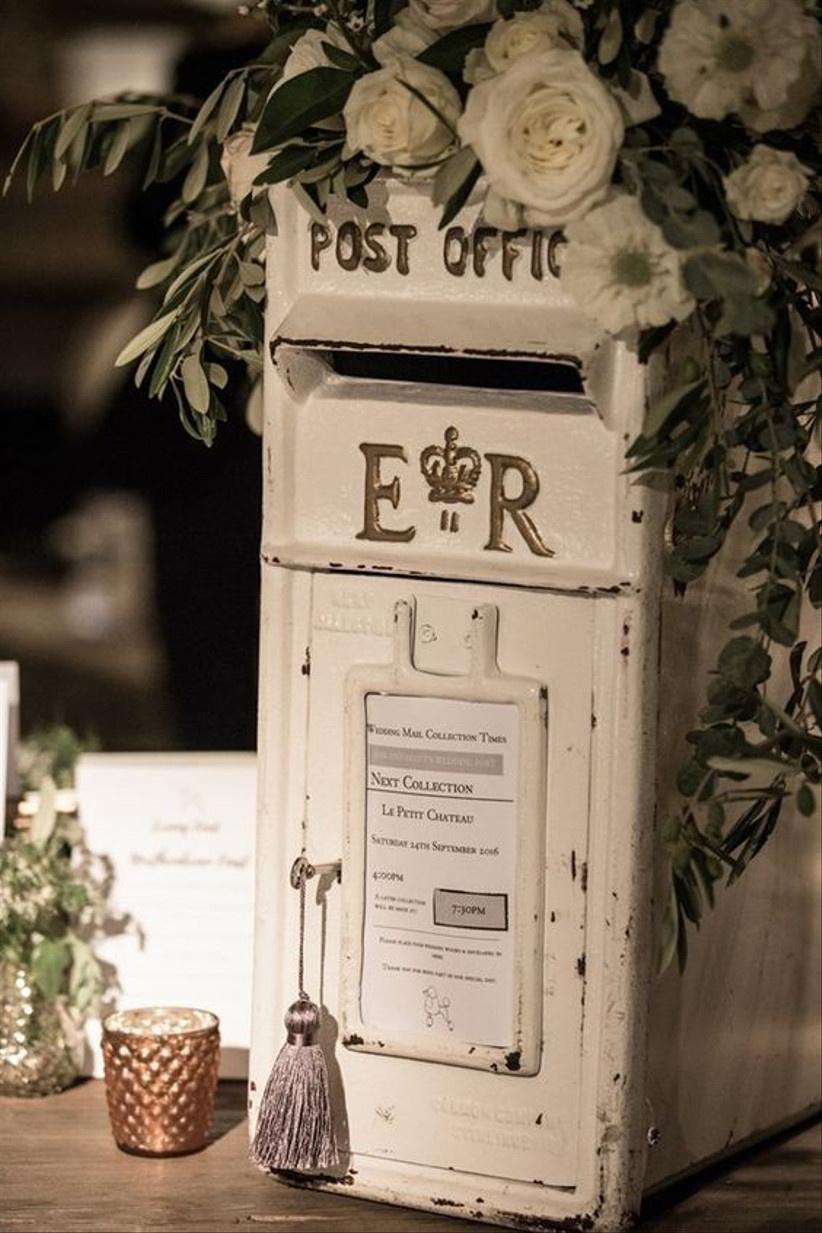 Instead of buying a post box for your wedding cards, consider hiring one. You can find them in all sorts of different designs, from classic vintage red to modern glitter ones, and
Quirky Wedding Transport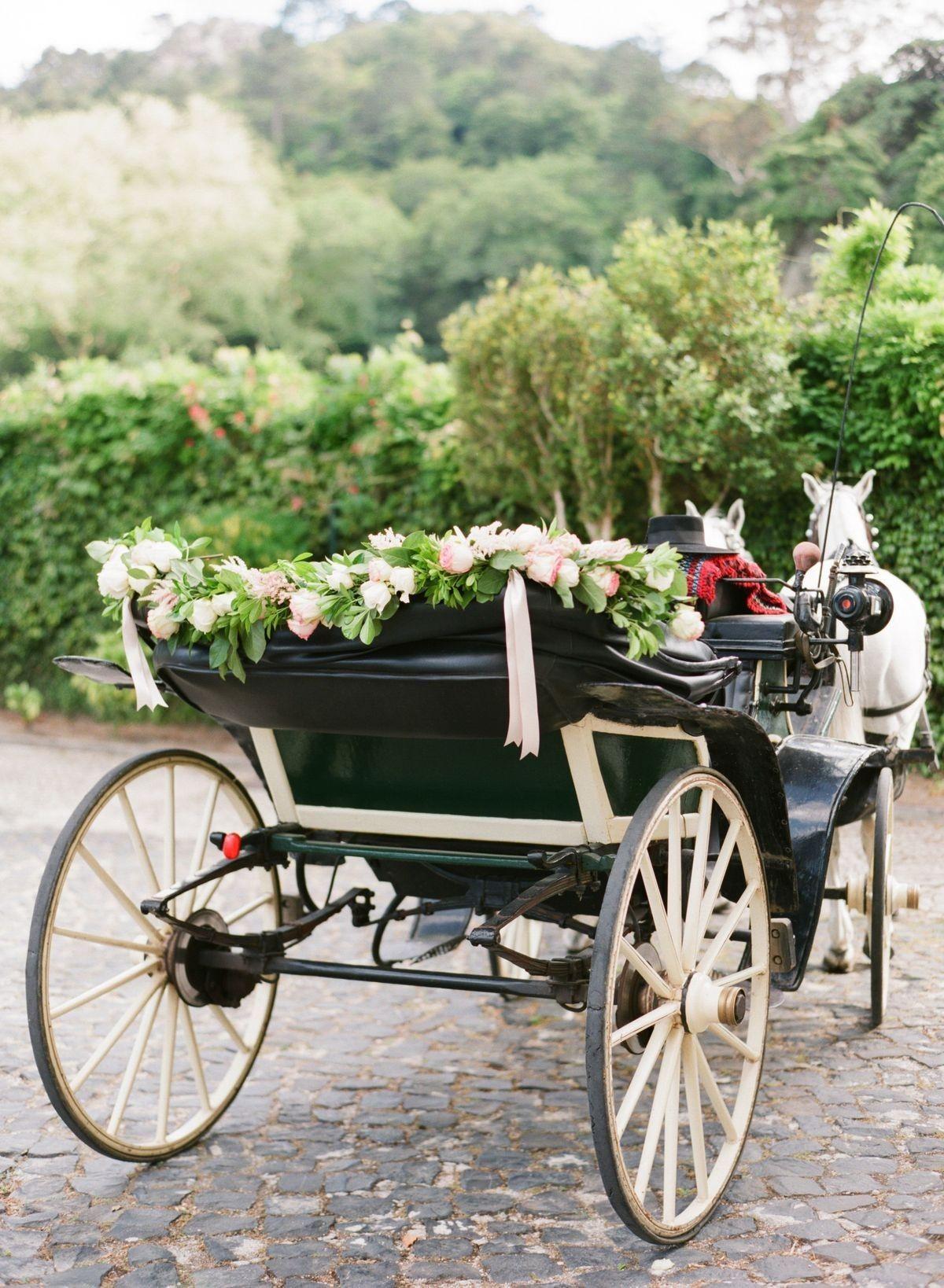 Of course you know you can hire a car or limo to take you to your wedding venue, but have you considered something a bit quirkier and better for the environment? How about a rickshaw, tandem bike, horse-drawn carriage or electric tuk tuk? They'll make for amazing photos.
Statement Props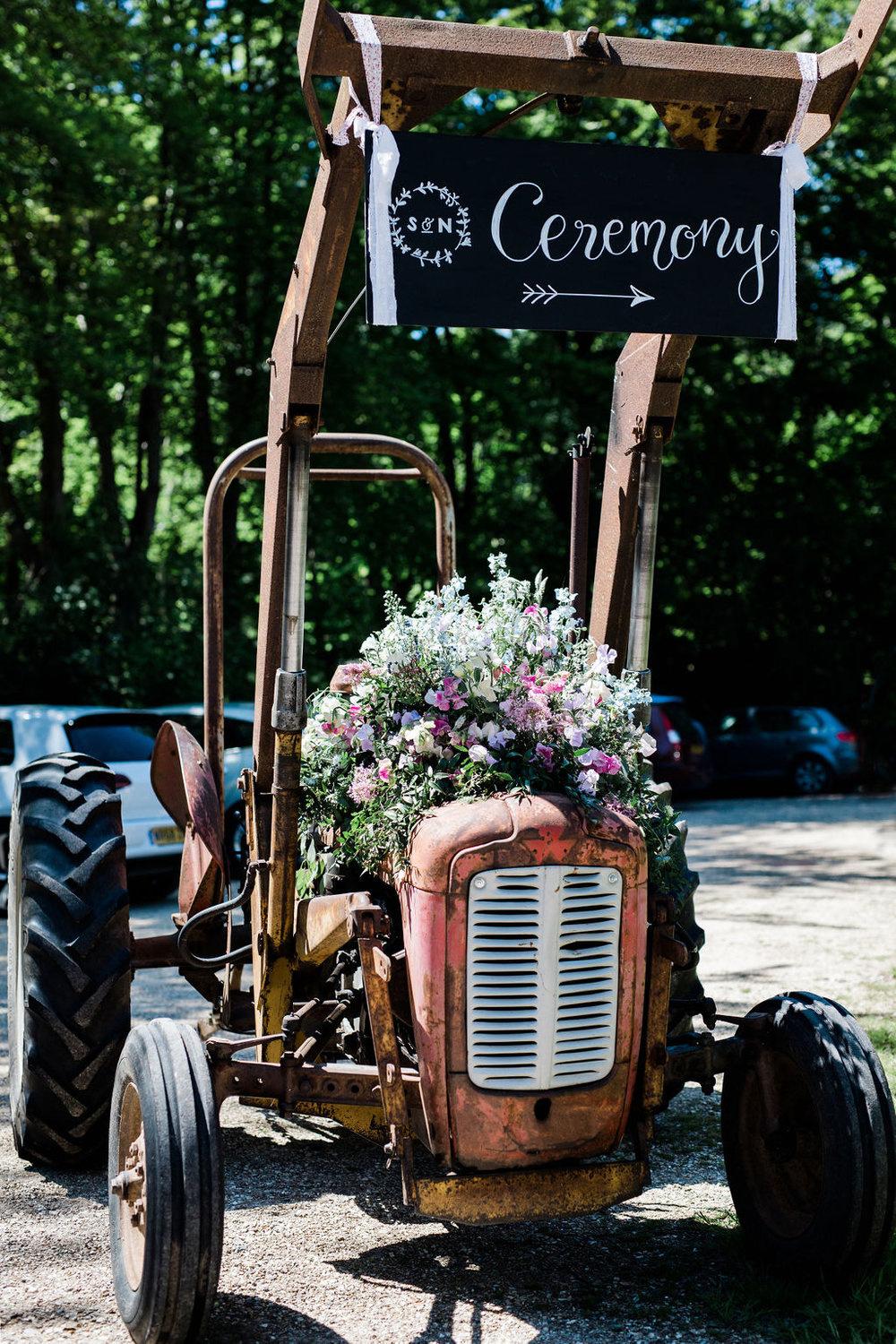 Any stylist will be able to hire you vintage props to make statement installations, like this tractor from Luna And The Lane. Alternatively, hire the items yourself, like beautiful artificial cherry trees from Twilight Trees, or vintage trunks, deck chairs and fancy dress boxes from prop hire companies like The Cheeky Hound.
Wedding Outfits
Your Wedding Dress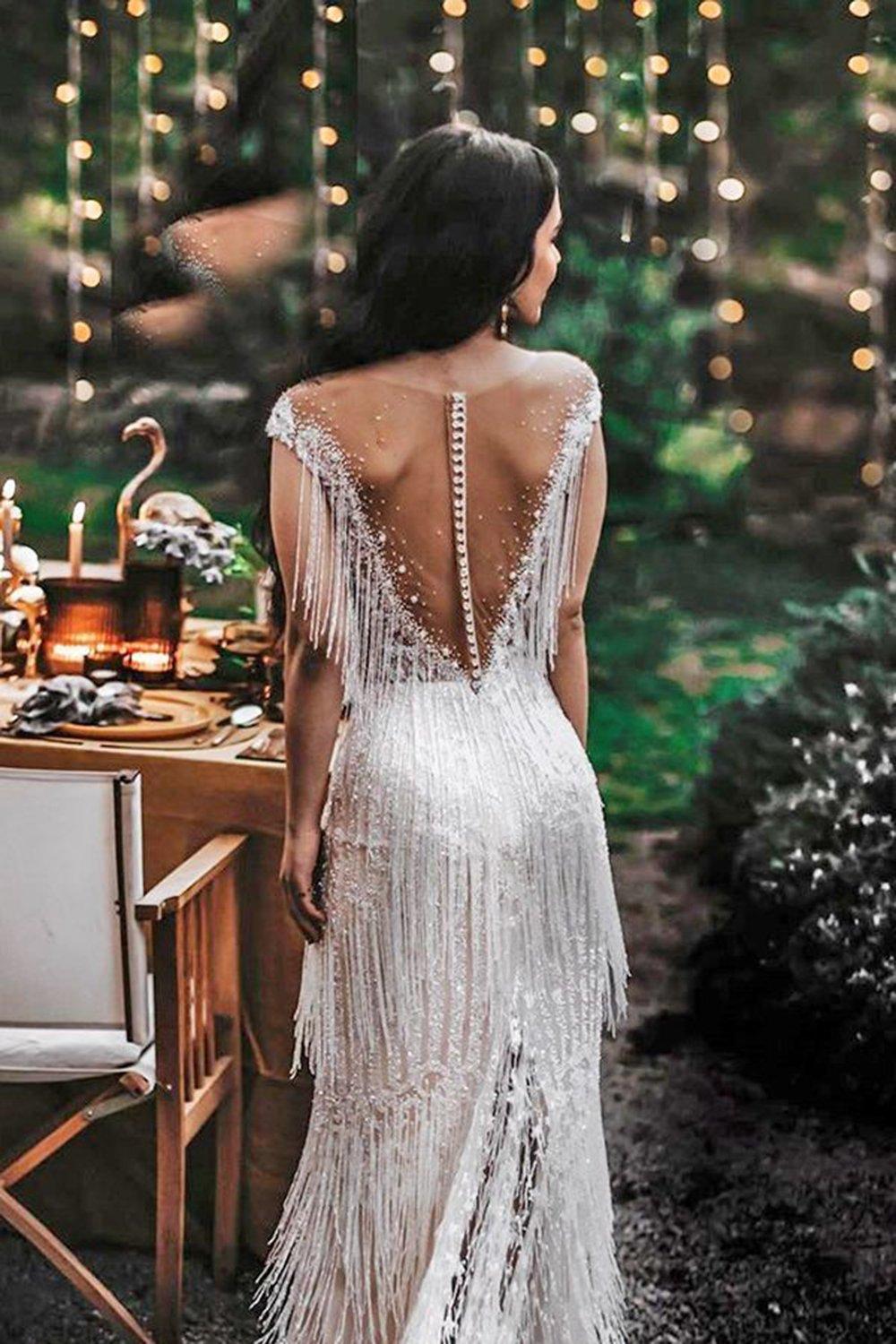 You might think the only options are to buy your wedding dress or shop on second-hand reselling marketplaces, but that's not true.
"Wedding dresses can be rented but, interestingly, this does not happen that often - even though the groom and his groomsmen have been hiring suits for decades!" says Kate. "Look for specialist shops where you can rent designer or vintage dresses, book an appointment and go and try them all on, just like you would a new wedding dress.
"Be careful to read all the terms and conditions so you understand what happens if you accidentally tear the dress, for example. Read references carefully too, to make sure that the dress you hire is in a good condition."
For some brides, the thought of wedding a dress worn by lots of other people might be too far, but for some, it makes a lot of sense. After all, you're only wearing the dress for one day, so why use up a big chunk of the budget on it?
"The benefits of hiring a wedding dress are huge," explains Kate. "Firstly, it is the more affordable option but more importantly, it is the ethical option. A wedding dress only has one day's use yet can cost thousands, plus is constructed from metres and metres of fabric and beading. If it can be worn multiple times, it has the potential to become carbon neutral.
"Often wedding dresses are made in the Far East using cheap labour, so the manufacturing of the fabric impacts the environment there and flying it here has a huge impact too - all to keep the price down for the consumer. If a bride instead hires a dress already worn before, the carbon footprint of the wedding is dramatically reduced."
Groom and Groomsmen Suits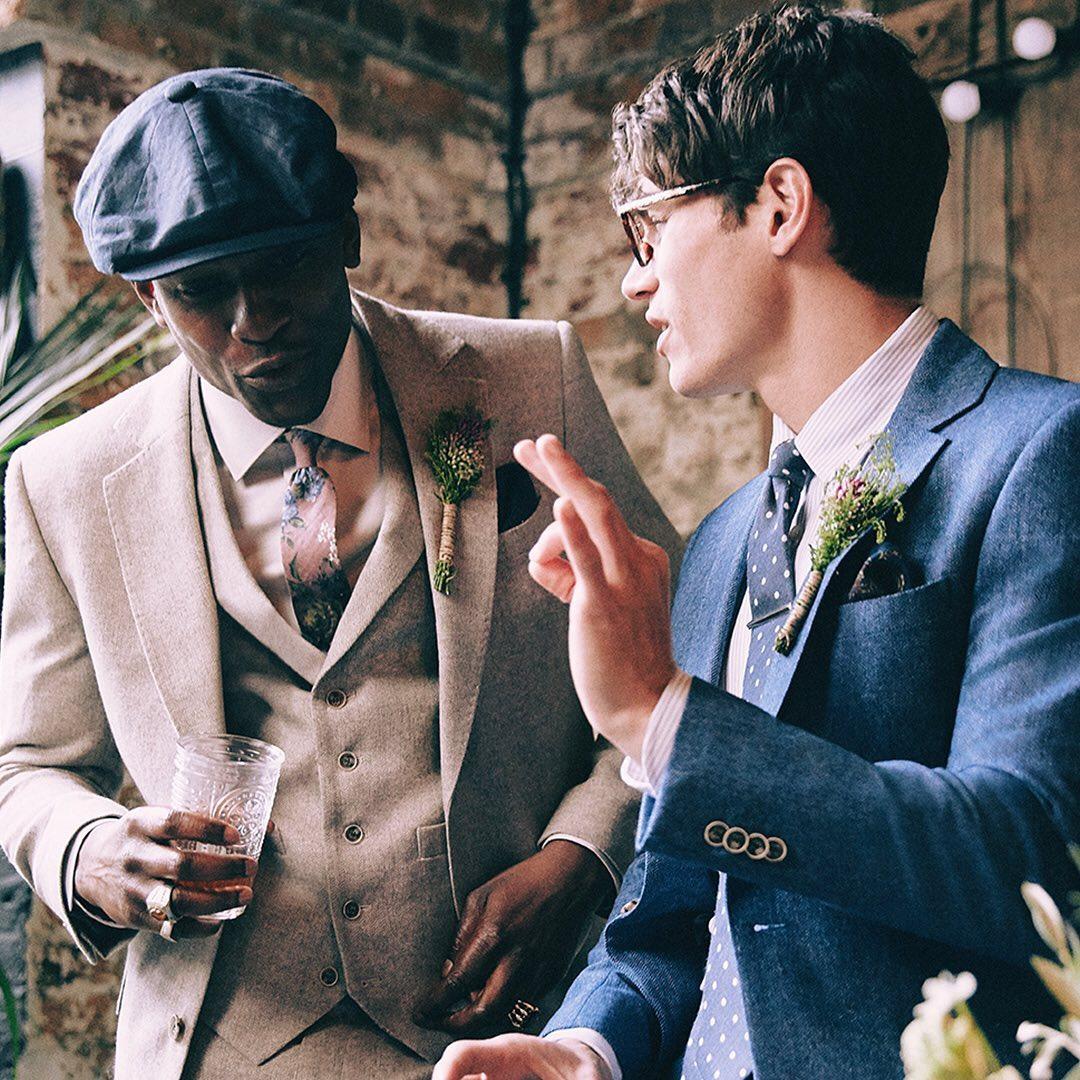 Suits are already a popular item to hire and lots of specialist stores, like
Moss Bros
, cater to grooms and groomsmen searching for their perfect outfit. You're spoiled for choice with patterns, cuts, styles and formal or informal wear. Don't forgot to include your dads too - they'll love renting a nice suit too.
Bridesmaids' Dresses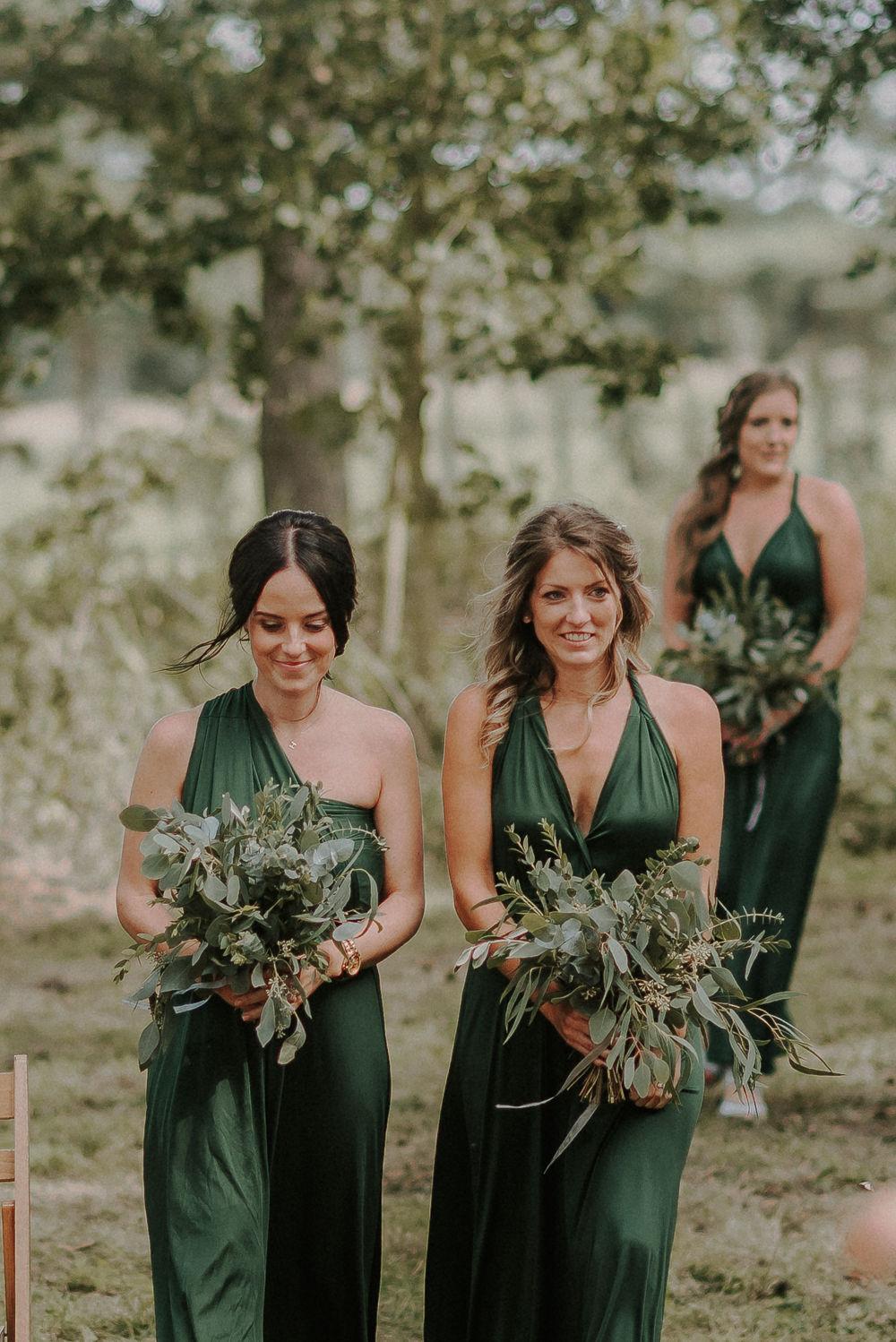 If you're working to a budget, it can be tempting to buy bridesmaid dresses from fast fashion brands, but ultimately that could be harmful to the environment. As well as questionable labour practices, some fast fashion shops actually throw away returned items as it's easier than cleaning and repackaging them. If you're buying dresses in a few styles and sizes to try on, that could make a lot of waste.
The most environmental option is to let your bridesmaids choose something in your colour scheme that they already own in their wardrobes or let them buy a dress they know they'll wear again and again. If you're intent on everyone wearing the same look, you can hire bridesmaid dresses on sites like
GirlMeetsDress.com
(where some styles going up to a size 24) and
MyWardrobeHQ.com
. If you're happy to be a bit more flexible with styles and colour scheme, any dress rental company will have bridesmaids-worthy looks (check them out for mother of the bride/groom outfits too).
Jewellery, Shoes and Hair Accessories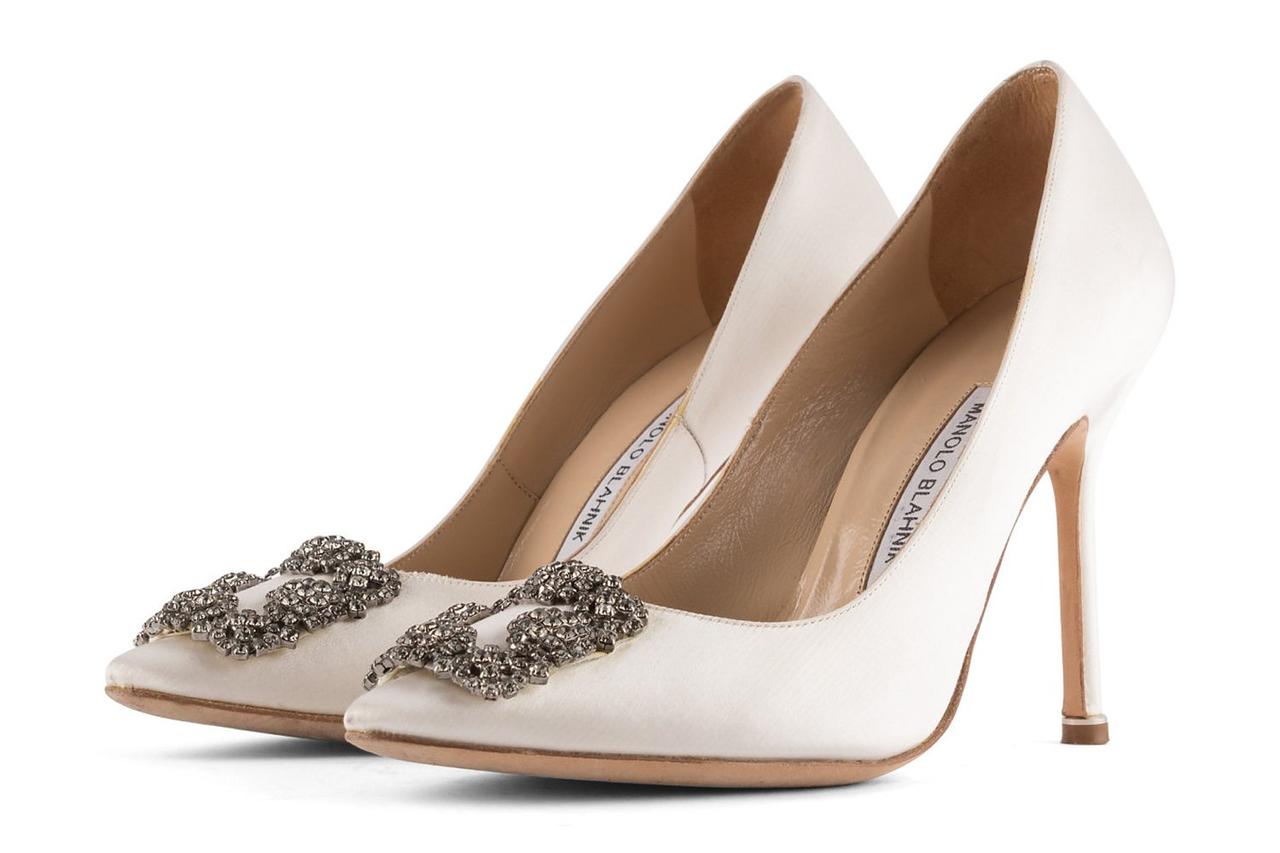 If you want to top your look off with showstopping jewellery but can't afford to buy designer, then consider renting jewellery. Sites like Just Gems and 4Element are at the lower end of the scale, while boutique vintage jewellers like Susannah Lovis are beautiful but will set you back.
MyWardrobeHQ.com has a fantastic selection of designer shoes (like the famous Manolo Blahnik Hangisi pumps from £16 a day!) to headpieces, fascinators, hats and combs.
The more an item is worn, the smaller its carbon footprint, so renting all your accessories is a fab idea, plus you can wear something that would have been out of reach before!
And What Not to Forget to Rent!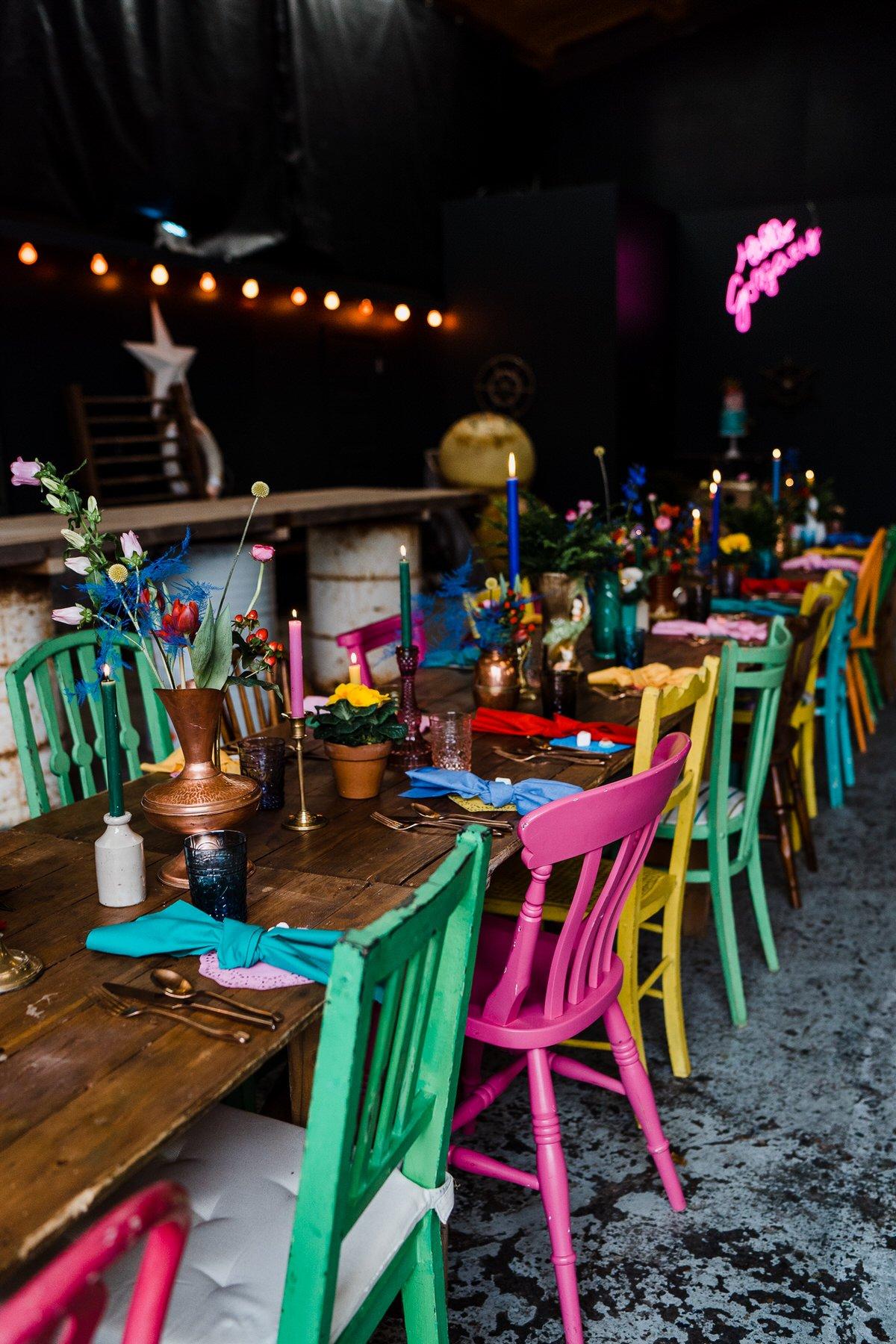 As we mentioned before, there are some items that you will automatically be renting but it's always worth a reminder!
Your venue, especially if it's a tent or tipi - check with the company for their eco-credentials and recycling policies
Dance floor
Tables and chairs for outdoor weddings
Generator for venues like barns and yurts
Flatware, like cutlery, and dinnerware, like charger plates, if not provided
Toilets for outdoor weddings and temporary structures
Items for hired staff, like coolers for the bar, pitchers to serve drinks and serving dishes for family-style meals
If you're still looking to buy some wedding items, make sure they're as sustainable as possible. Here's 23 of our favourite eco-friendly wedding products, like favours that won't end up in the bin!