17 Best Hen Party Ideas for Under £100pp
Looking for fun, unusual hen do ideas that won't bankrupt everyone? We've rounded up 17 of the best hen party activities for under £100pp
We have included third party products to help you navigate and enjoy life's biggest moments. Purchases made through links on this page may earn us a commission.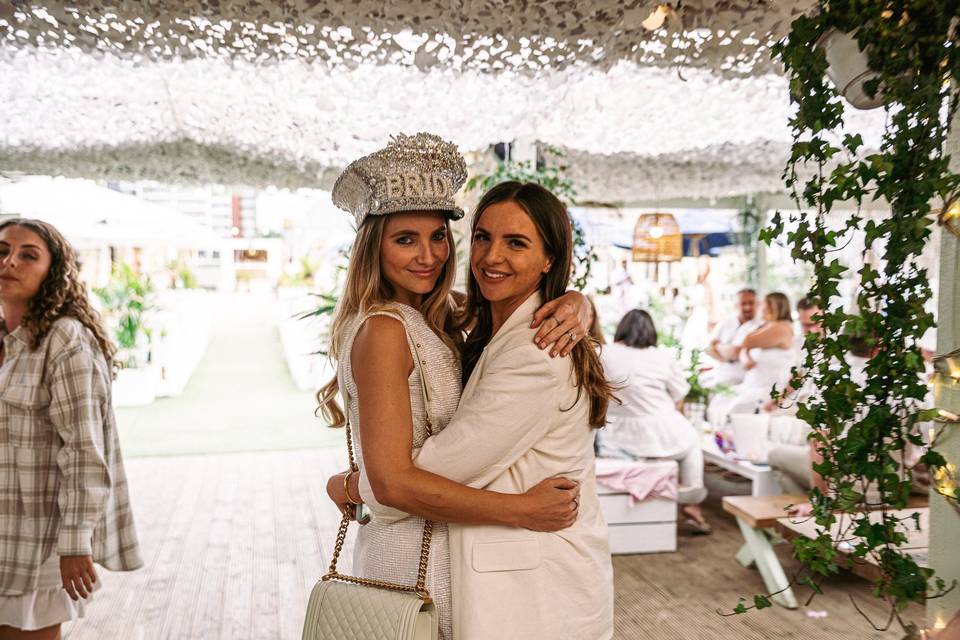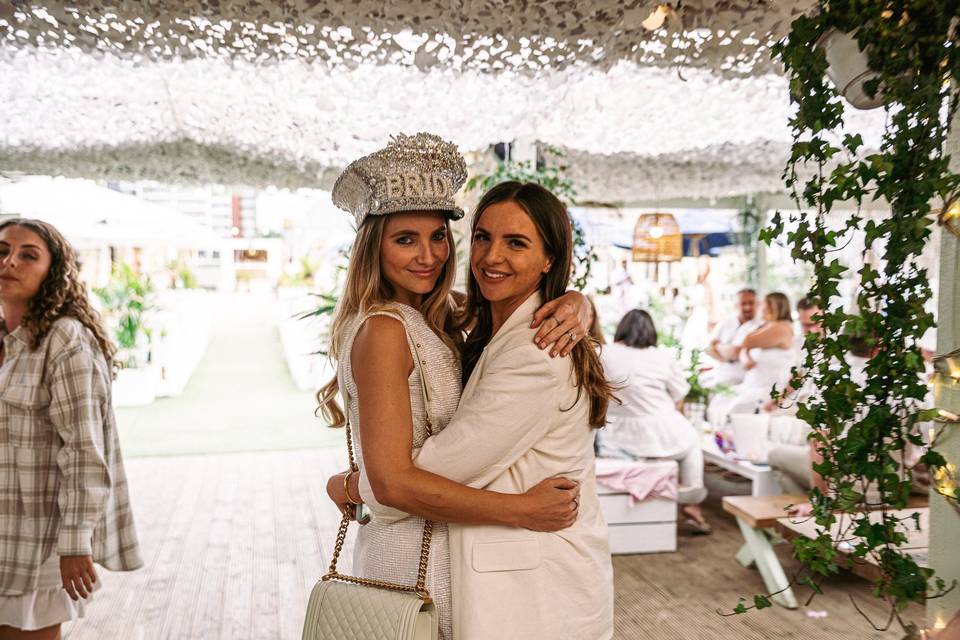 Maybe you're a bride planning your own hen, or a maid of honour who doesn't know where to start. Whatever the case, planning a hen can be overwhelming, especially when working within a budget. Fear not, this list of hen party ideas for under £100pp will be sure to help you out
Most nearly-weds want something a little more unique than a knees up down the local pub these days. But many hens don't quite have the budget to allow for an all inclusive holiday to a Greek island for a week, especially when weddings themselves aren't exactly cheap. A recent study we conducted revealed that 85%* of people had felt worried about the cost of a hen do, and 44%** had declined to attend a hen do, due to the cost. With hen dos now costing between £250-£500 per person***, it's easy to see why people feel anxious about them and may want to opt out.
When asked if they would feel guilty for not being able to attend the event due to the cost,*** almost half (44%) of the poll respondents said that they would feel guilty, while another 26% said that they might feel guilty, depending on the circumstances.
You may think that trying to plan a budget friendly hen do leaves you with only the option of a spa day or stripper in a nearby bar, but there are plenty of great options out there that sit under £100pp, and cater to all tastes.
We've got your back. You can still make the day unforgettable without living off baked beans for the rest of the month. So, relax and keep reading - we're sure you'll be booking one of these hen ideas soon enough. And don't forget to check out our edit of the best hen party games for more affordable fun!
17 Unique Yet Cheap Hen Party Ideas Under £100pp
1. Themed Brunch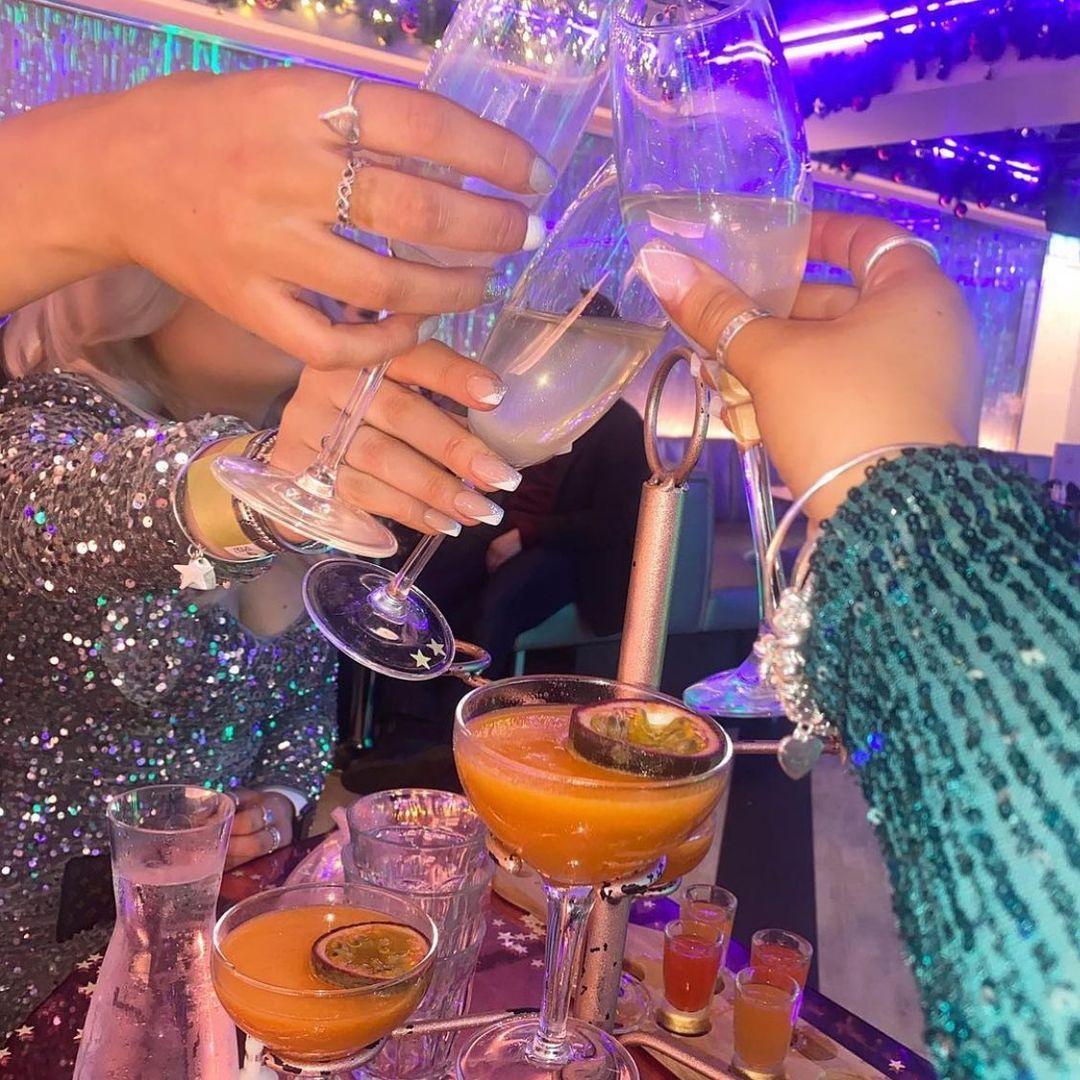 Are you a fan of Mamma Mia? Maybe you like karaoke? Or can you see yourself singing along to Moulin Rouge? If your bride likes to get up on the stage and shimmy until the cows come home, then she will love a themed brunch, and Tonight Josephine hosts a whole series of incredible pop icon themed options.
Who run the world? Girls of course.
Let your hair down to the pop icons brunch of Britney, Lady Gaga and Beyoncé, with some incredible drag impersonators to sing for the crown. Expect bottomless spritz cocktails, bubbles and beer, and a tasty brunch.
London tickets begin at £35.00 per person, and the chain has branches in Birmingham and Cardiff too.
READ MORE: Hen Party Bags & What to Put in Them
2. Hot Tug Hot Tub Party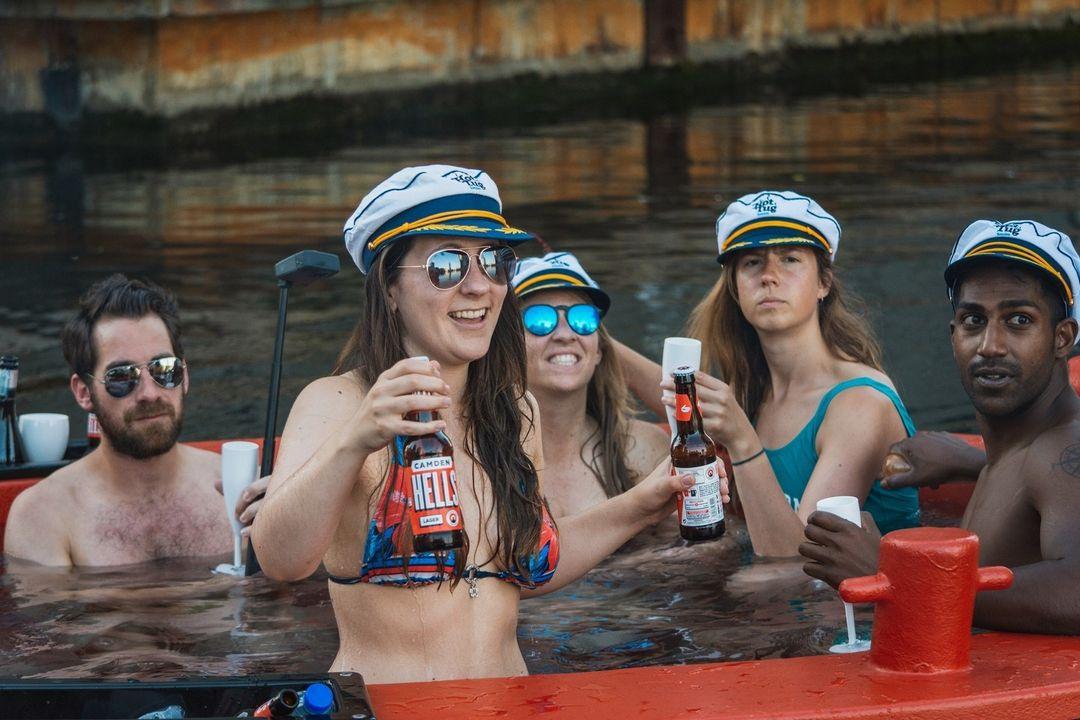 Try saying that after a few margaritas. Celebrate your pal's upcoming wedding by bobbing down the Thames in a hot tub. You'll be relieved to know that each tub is filled with fresh hot water and you've got the option to either captain your tub through the hustle and bustle of Canary Wharf or choose a more sedate route in Lakeside, Essex.
BYOB and save on the price of extortionate London booze, hire an ice bucket to keep your drinks cool, rent towels and robes and get your hands on a sailor's hat for the bride. She can keep it as a memento of all the fun you've had because it's not every day you get to steer a jacuzzi through the capital's business district.
Each tub is able to fit up to seven guests, and costs between £225-250 for 75 minutes on the water. So, if you've got a full boat, then you're well under budget. There are also frequent voucher codes on the site, so you may get a cheeky saving too.
3. Brush and Bubbles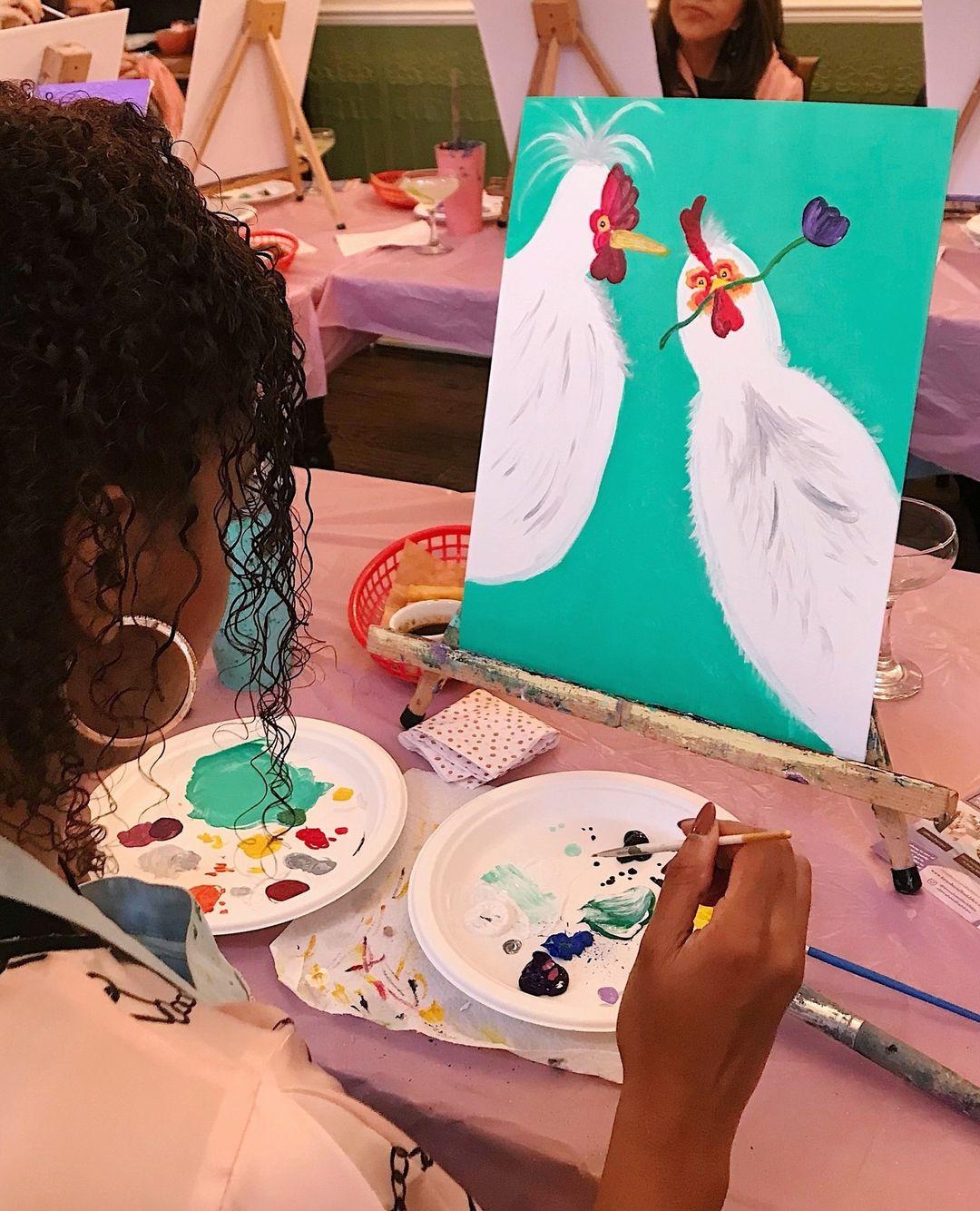 If you're looking for a fun and unique way to celebrate your hen party, then look no further! For those who would prefer to stay away from 'tacky', a painting session with added booze could be just the ticket.
Brush and Bubbles host private painting and prosecco events, just for your group, at one of many lovely venues. Their resident artist will take you all through a two hour, step by step painting class, whilst you sip on a delicious glass of bubbly to celebrate! You can also pick from our beautiful selection of paintings what you would like your group to paint.
If you're not based in London, then you can buy an Art Kit Party to run your event from wherever you are from just £38 per person.
4. Terrarium Design School
If they're a plant parent, they'll love attending this terrarium class in Margate for their hen do! Starting from £69pp, it includes everything you need to make a terrarium, plus drinks, so you can create your own beautiful garden-in-a-jar!
5. Luxury Chocolate Making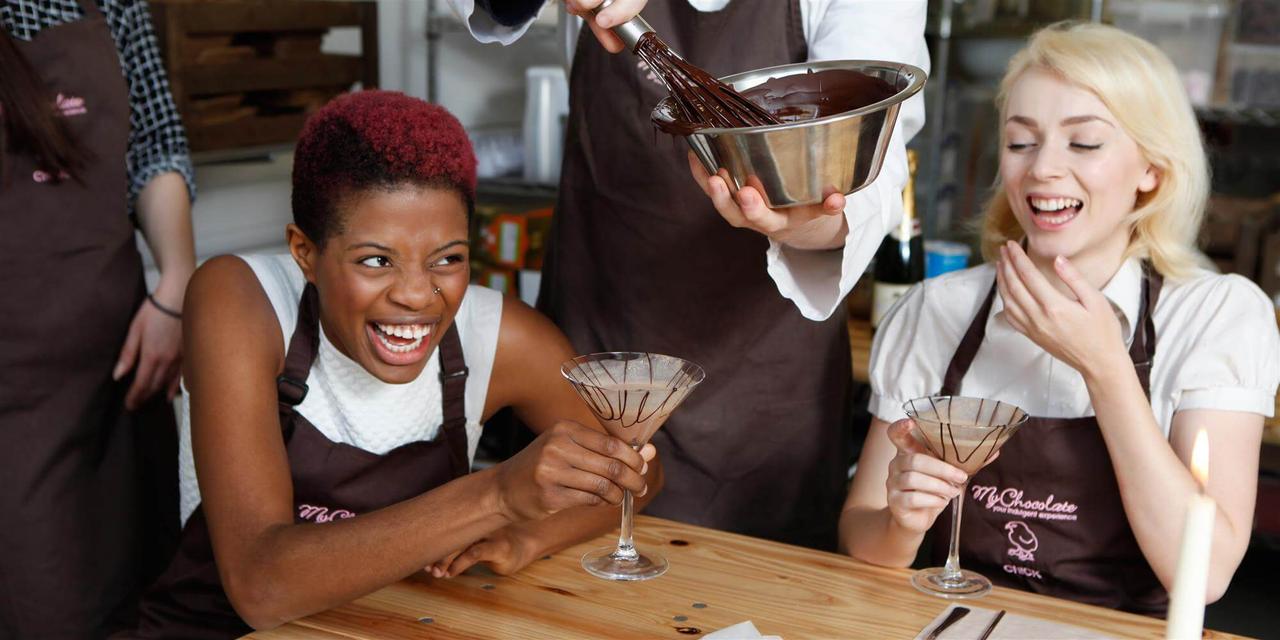 The perfect hen do for any chocoholic. My Chocolate offers up the sweetest of hen party packages in London, Brighton or Manchester, and also from a luxury mobile chocolate van for even more flexibility.
Ideal for groups of all sizes, you'll get stuck into chocolate making and tasting in no time, perfecting your ganache and leaving with a heaving box of truffles to take home. There's really nothing not to love about this particular hen activity idea.
For just £40 each as long as booking for five guests or over, this chocoholics dream leaves over a bit of money to spend on bubbles afterwards.
READ MORE: Free Printable Mr & Mrs Quiz Questions (And Mr & Mr/Mrs & Mrs!)
6. Hun Brunch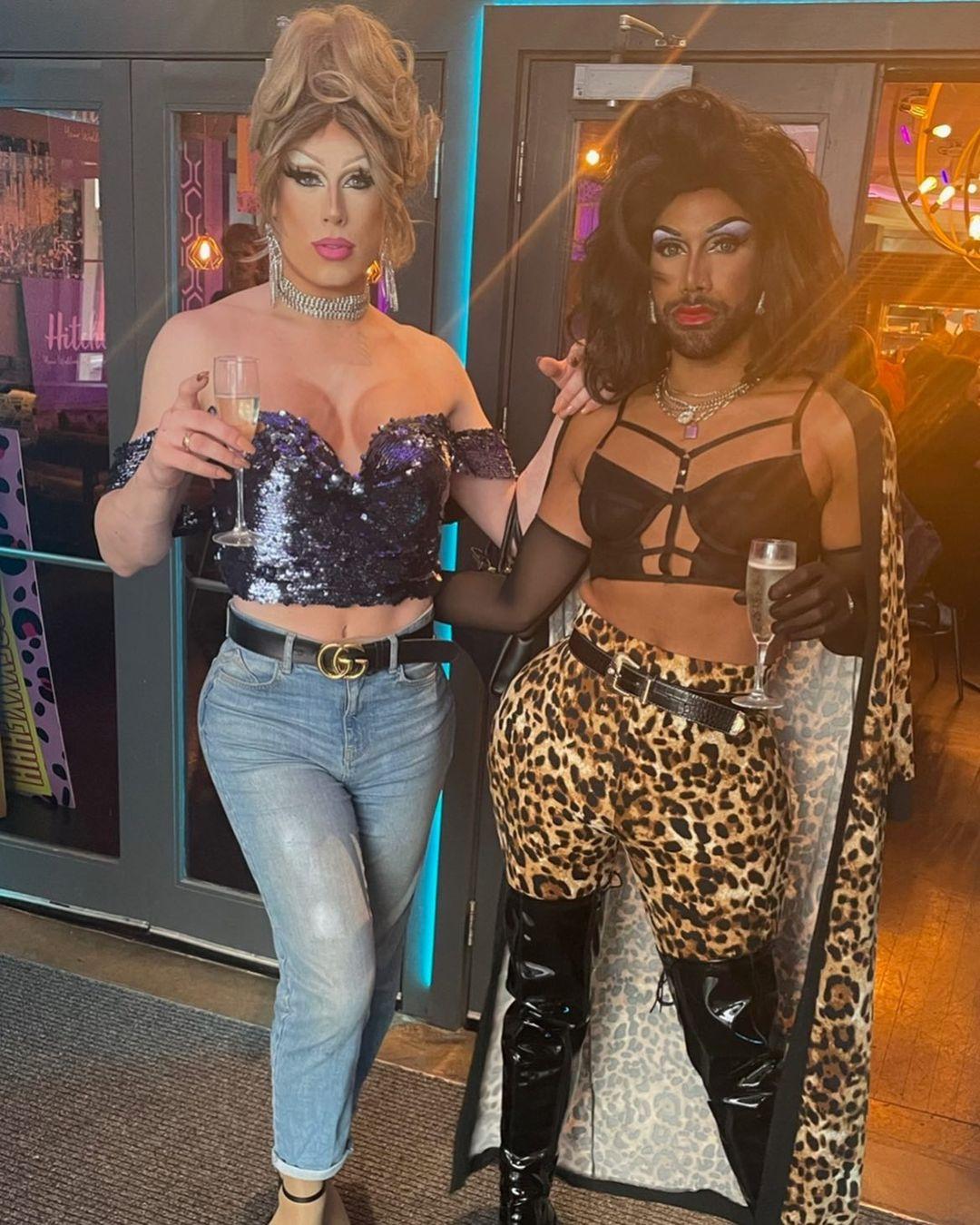 Hun Brunch from Hunsnet provides the perfect setting for your hen, stag, sten or fox do! Who doesn't love nostalgic 90s and 00s classic, drag acts and interactive entertainment like Hun Bingo and quizzes? With the chance to win prizes like a handbag shaped sandwich toaster, and tickets starting from £22.60pp, this event - in London, Birmingham, Manchester and Cardiff - is not to be missed.
7. Magic Mike Live!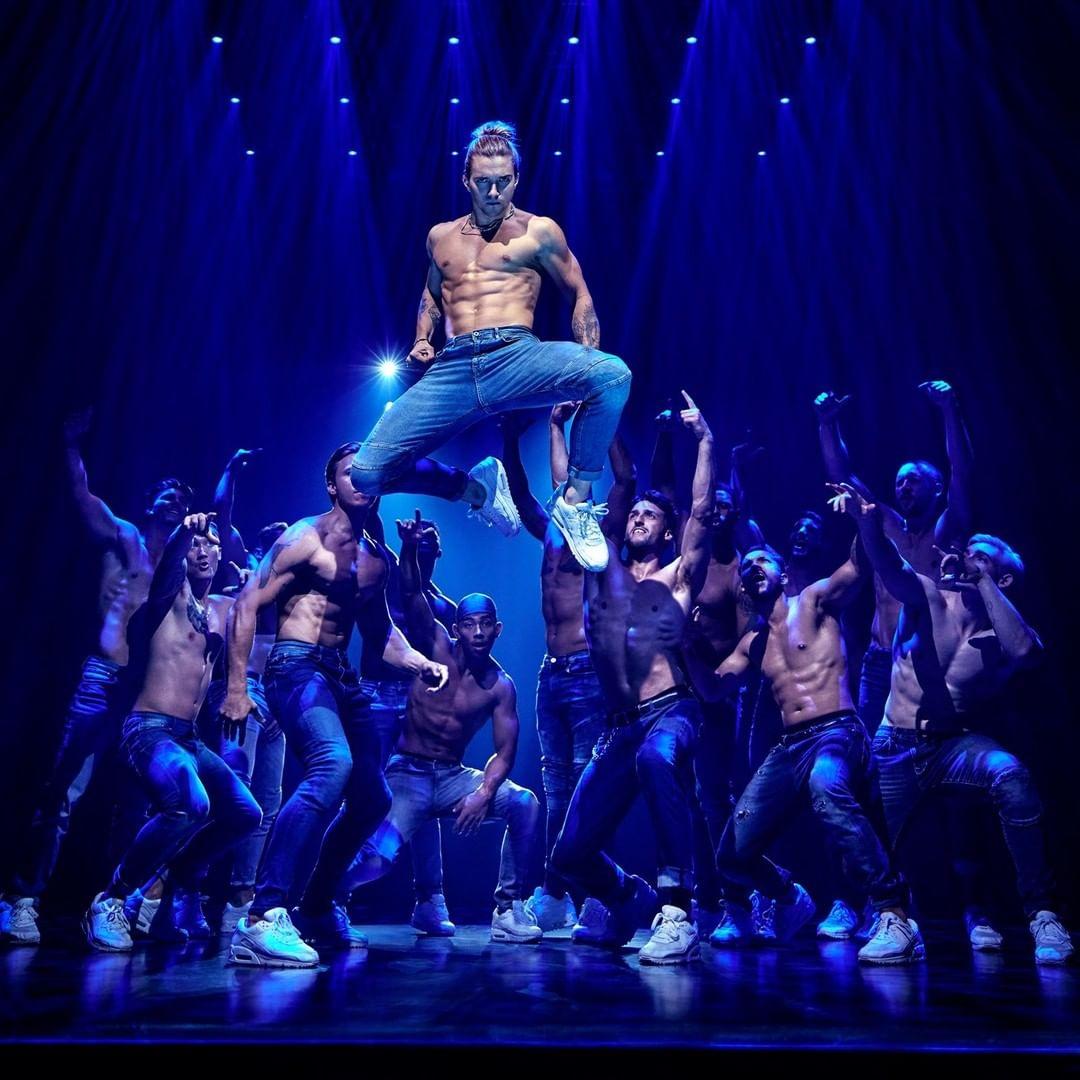 The idea of a stripper may not be for everybody, but Magic Mike Live! is far more tasteful than that.
Get dressed up to the nines, and feel like the sexiest women in the world whilst watching an unforgettable show of 360-degree entertainment based on the hit movies. Empowering, exhilarating and just the right amount of skin on show, this would be a hen party to remember for any bride.
With tickets priced from just £39 per person, and the option to book a VIP option with added bubbles or bellinis, you can have the best night without spending a fortune.
8. Boob Pot Making Class
If you're looking for a unique but affordable hen party idea, this boob pot making class in Brighton is perfect! You'll get to learn how to make a cool pot that celebrates the female form - a key interior trend right now - as well as celebrating your bride to be. They can also bring the class to your Airbnb if it's easier.
Prices start from £28pp.
READ MORE: The Best Things to Do on a Brighton Hen Do
9. Neverland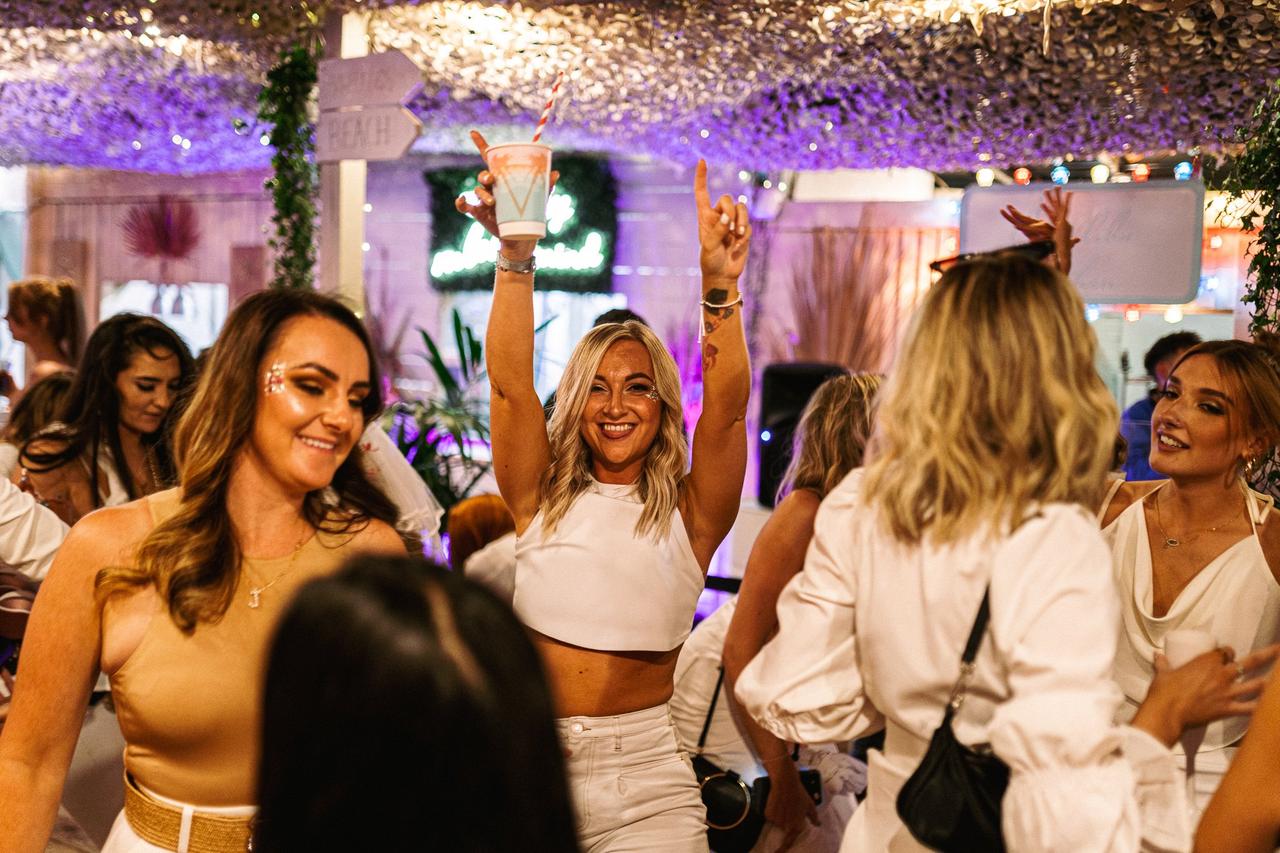 This unique hen hotspot in London has a range of packages available from £50pp to £80pp, meaning you can plan a party to suit all budgets! There's also bottomless brunch and drag bingo on offer too. The bar changes theme from time to time so you're guaranteed a one-of-a-kind, totally Instagram-able experience.
10. Nipple Tassel Workshop
If you're looking for an affordable hen do idea that's a little bit different, how about this nipple tassel workshop in Brighton? Starting at £35pp, you get a glass of bubbly and everything you need to make your own nipple tassels, guided by an experienced teacher. It's perfect for the bride who likes a little bit of burlesque!
11. Taste The Film You Watch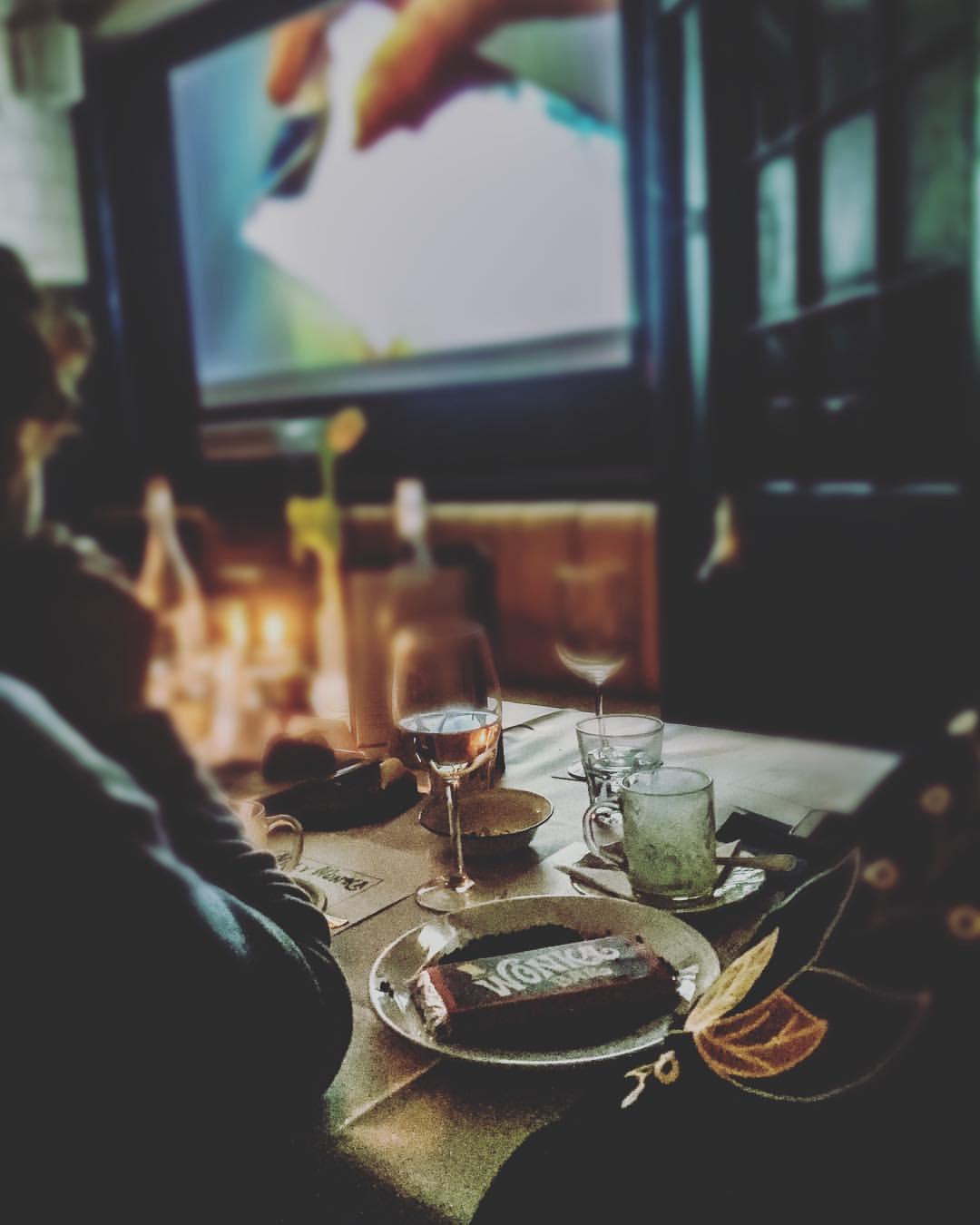 Taste Film is a unique filmic foodie experience that will immerse you in the film you're watching, by bringing the food to your table. The perfect hen party for those who enjoy great movies and incredible food.
Choose your hen's ultimate favourite film and get the gang together for a luxury evening of tasting and watching. From Mary Poppins and Love Actually, to Breakfast at Tiffany's and Pretty Woman, this ingenious team has thought of all our favourites.
READ MORE: The Most Stylish Hen Party Decorations
12. Life Drawing Class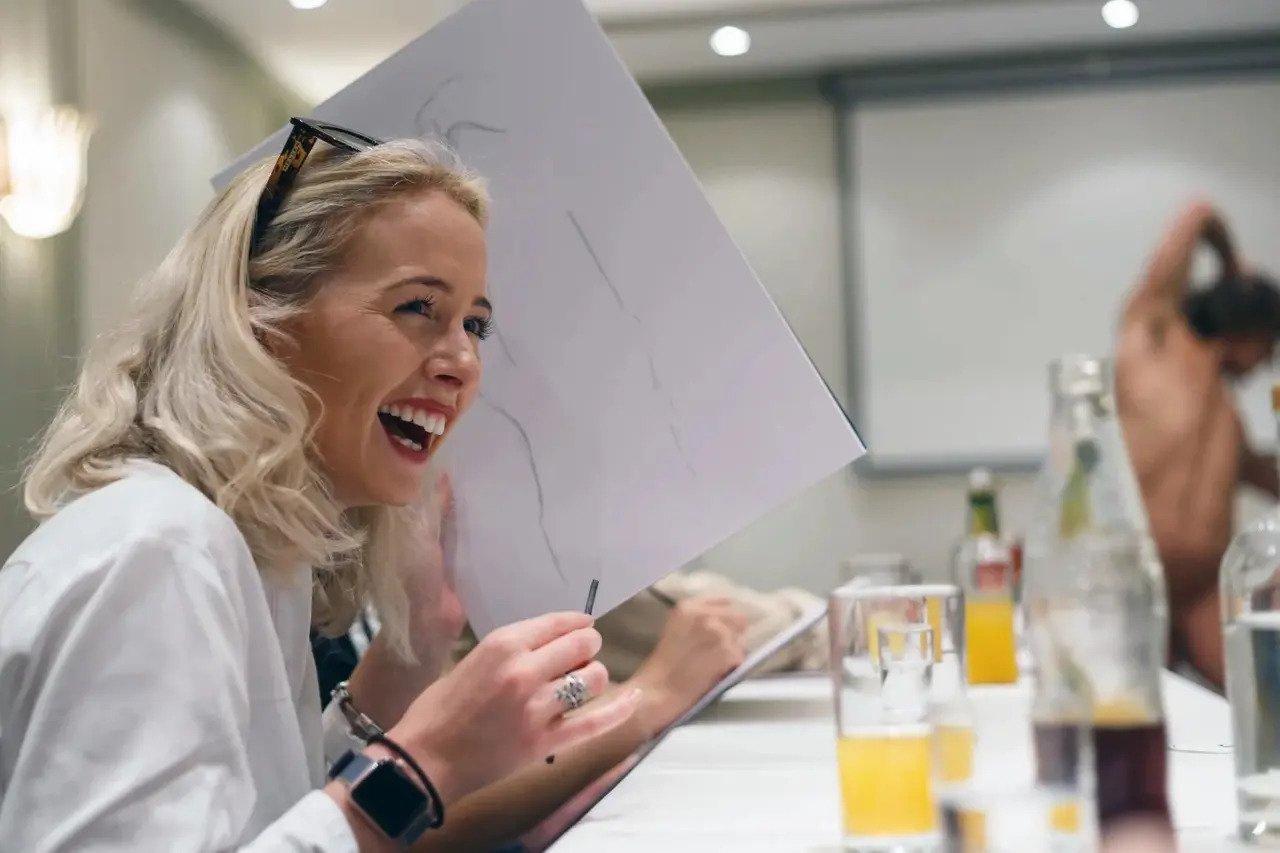 Life drawing classes are a unique experience that aren't only for the artists amongst us, but anybody willing to pick up a pencil and give it a go.
Try your hand at portraiture as you sketch a handsome model who'll be striking a pose for your private group. Relax with a few drinks throughout your class while you brush up on your artistry skills – you'll be glad to hear that a tutor will be on hand to offer professional tips.
The class is sure to induce a few giggles, and will be a fantastic ice breaker if your hens don't all know each other. And, classes are priced from just £29.95 per person.
13. Make Your Own Perfume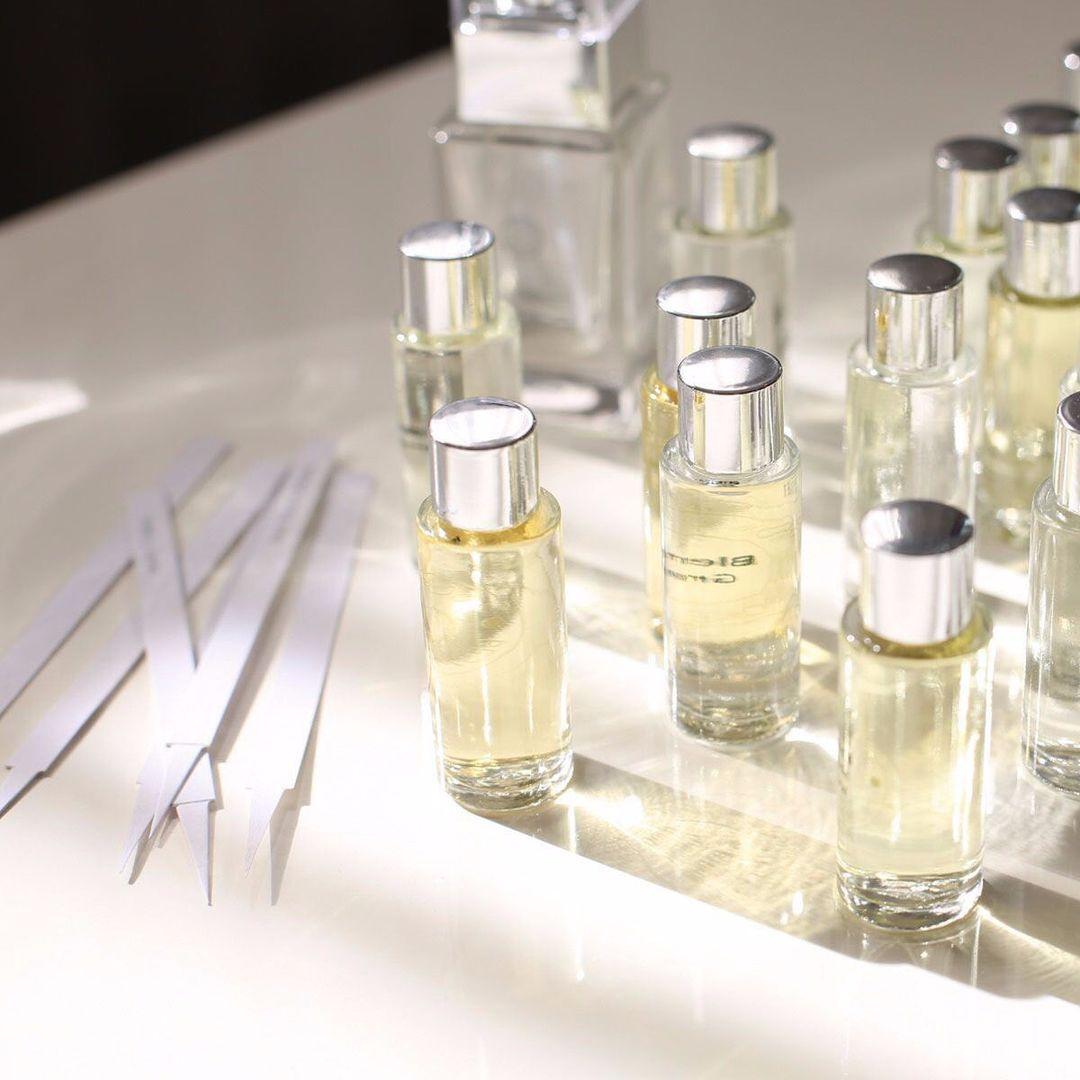 Who doesn't want to sip on a glass of fizz while enjoying a perfume mixology class? We certainly do. All the hens will get a chance to design a unique perfume, that's completely individual to their taste, and take away their scent at the end of the day.
Something really special is that your individual formula and perfume name will be stored in the company's fragrance library so that you can reorder your customised bespoke fragrance. There are several packages available, with the cheapest starting from £39 per person.
14. Get Spooky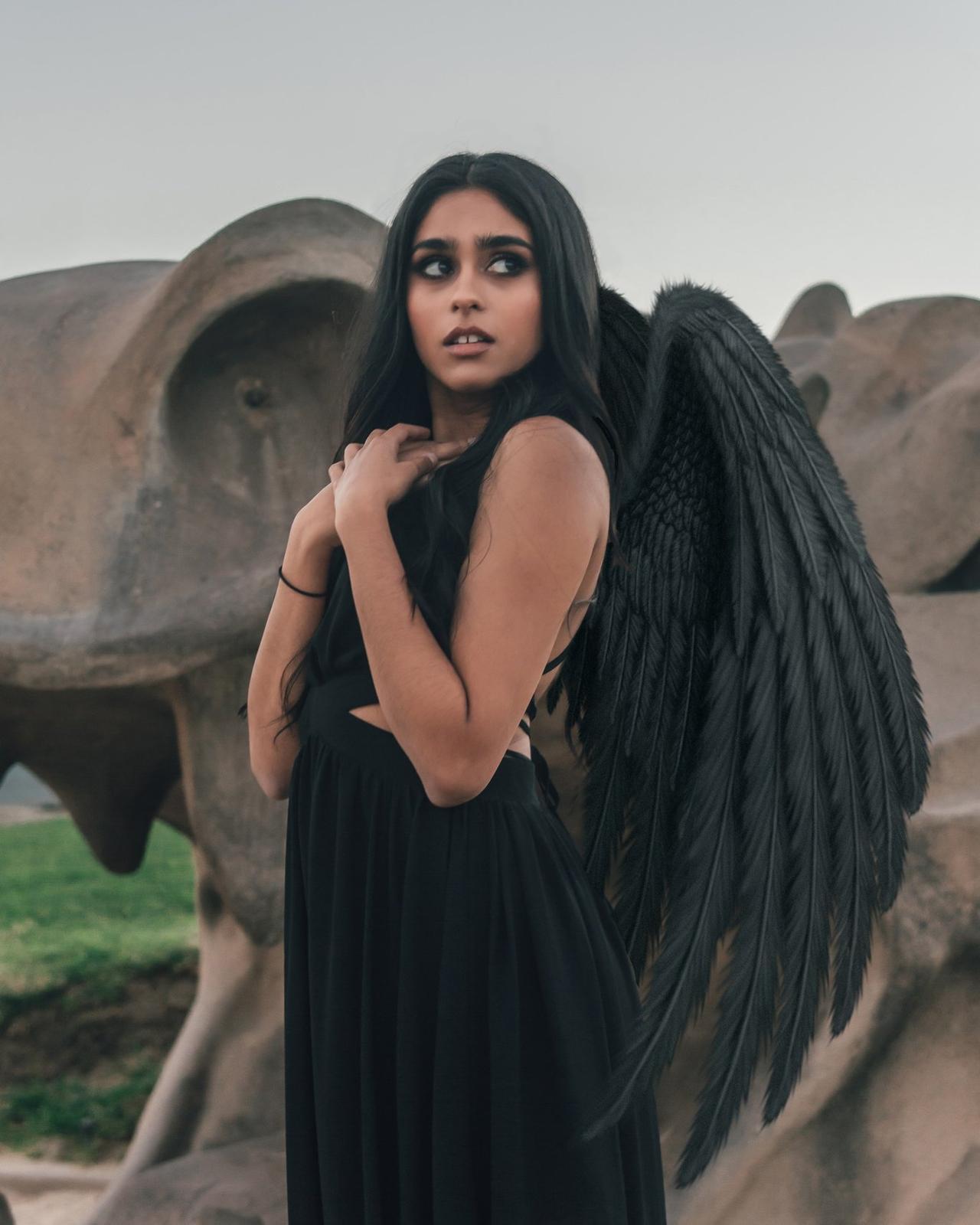 Not all hens want something pretty, pink and complete with a penis straw. Maybe your bride-to-be wishes it was Halloween all year round, and their fun idea of something that goes bump in the night is some paranormal activity.
If that's the case, then maybe you'll enjoy a haunted hotel experience, or ghost hunt. Venues include manor houses to ex-prisons, and hospitals to castles. There are many spooky secrets out there, including the dreaded Ouija board.
15. Silent Disco Adventure
This walking silent disco could be just the right fit for a bride who loves to sing, dance and isn't shy. Sing and dance your way through the streets wearing high tech headsets and take in local landmarks as you serenade onlookers – you won't be able to hear yourself, but we can't promise that those outside the hen party won't be able to!
It may not be one for the faint hearted, but is definitely a unique and affordable option that will result in endless laughs. Starting from £19pp, you will be equipped with high-tech headsets and a punchy playlist to help you party on.
READ MORE: What to Do on a Manchester Hen Do
16. Fascinator-Making Class in a Vintage Tearoom
Vintage-loving hens will love the chance to make their own fascinator in a 1920s inspired tearoom in West London! Starting at £80pp, you'll get afternoon tea provided, as well as everything you need to make a fascinator.
17. Thai Cookery Course
Who doesn't love Thai food?! This Bristol based hen party activity starts at just £35pp and will teach you how to make an express Thai lunch - something you'll all love on the day, and you'll leave with a skill for life. You can also bring your own alcohol to enjoy as you cook!
How Do I Plan a Cheap Hen Do?
Planning a cheap hen do doesn't mean you have to compromise! These amazing hen do ideas under £100pp are guaranteed to result in an amazing outing for all the hens, without anyone feeling worried about their finances. It makes sense to sense-check what people's budgets are before you start to plan, and if you're making a weekend of it, making some of the activities optional so people don't feel pressured to fork out for lots of things if they can't afford to.
Remember there are plenty of fun, affordable and even free hen party games you can play too!
Should the Bride Pay for Her Hen Do?
It's traditional for the bridesmaids and the other attendees to chip in to cover the cost of the hen on her hen do, so the bride doesn't usually pay for her hen do. However, it's not always realistic to do this so you might want to make it optional for people to chip in, or check with the bride to see what she thinks!
Still looking for hen do ideas? Don't miss our round up of the best unusual hen party ideas.
*Based on an informal poll conducted on Instagram.com/hitcheduk of 864 people in March
**Based on an informal poll conducted on Instagram.com/hitcheduk of 848 people in March 2022
***Based on an informal poll conducted on Instagram.com/hitcheduk of 2,184 people in May 2022