13 Things That *Really* Annoy Bridesmaids
We shed some light on what it's *really* like to be a bridesmaid during the wedding planning - prepare for some serious venting...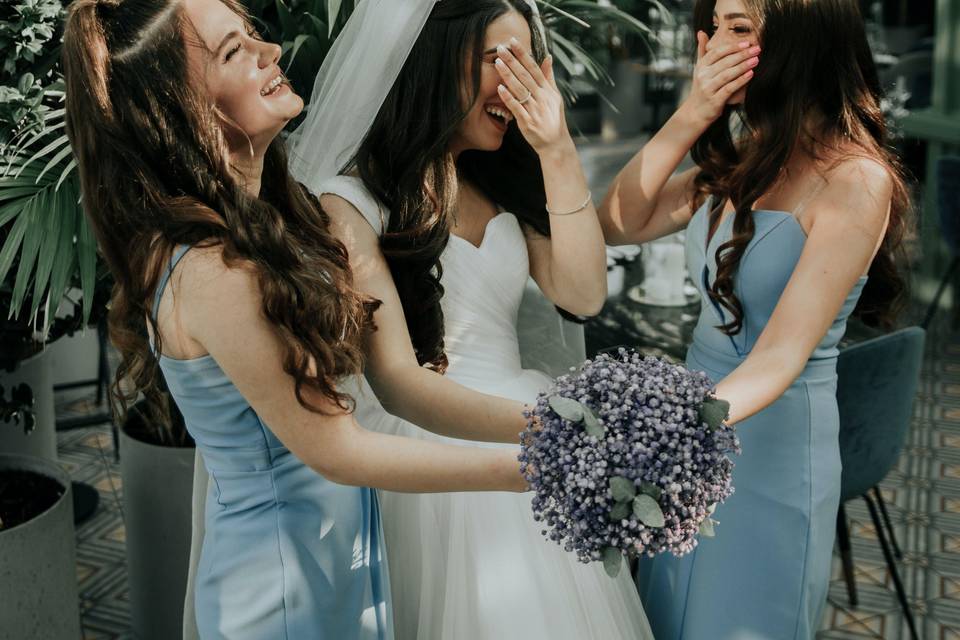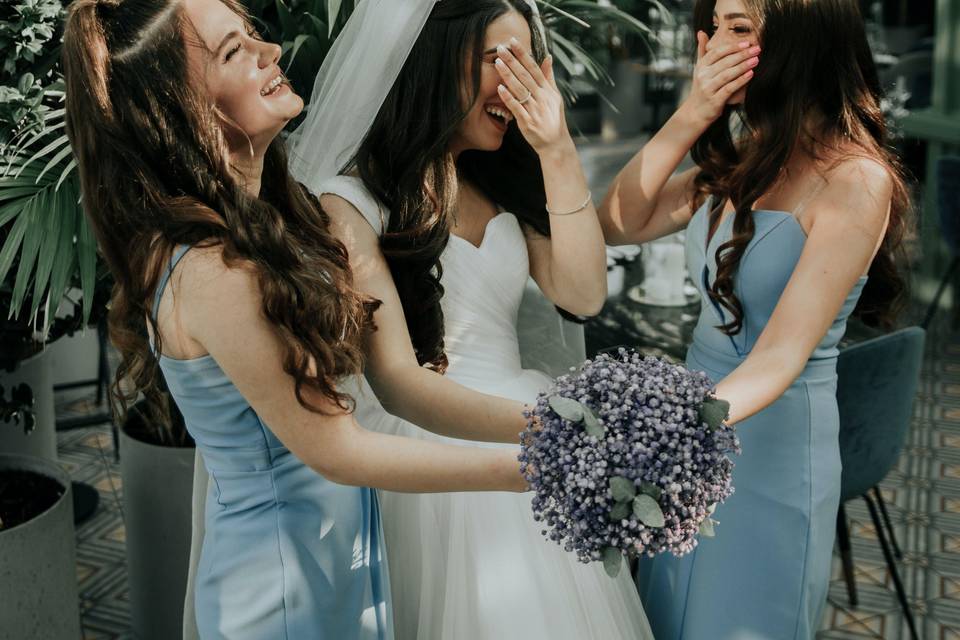 There's a lot to love about being a bridesmaid, right? You get to plan an amazing hen party, tag along with the wedding dress shopping, experience the joys of bridesmaid dress shopping and play an important role on the wedding day itself.
Whilst there's plenty of fun sides to being a bridesmaid - the role doesn't come without a cost. We asked our Instagram followers what they hate the most about being a bridesmaid - it's different for every maid, but we're fairly certain these 13 bridesmaid problems are pretty universal.
Luckily for you, we're on hand to give you a sneaky insight into the 13 things bridesmaids hate - and some may come as a surprise.
READ MORE: Bridesmates, Men of Honour and More Non-Binary Wedding Party Terms
The 13 Things That Really Annoy Bridesmaids
Trust us when we say there are a lot of things that annoy bridesmaids and as a newlywed, it can be difficult to step back from your own role and think about how your wedding might be impacting them. It may be difficult to hear - but after taking some of these points into consideration, your crew will definitely thank you.
READ MORE: 15 Things You Should NEVER Say to a Bridesmaid
1. Too Many Pre-Wedding Celebrations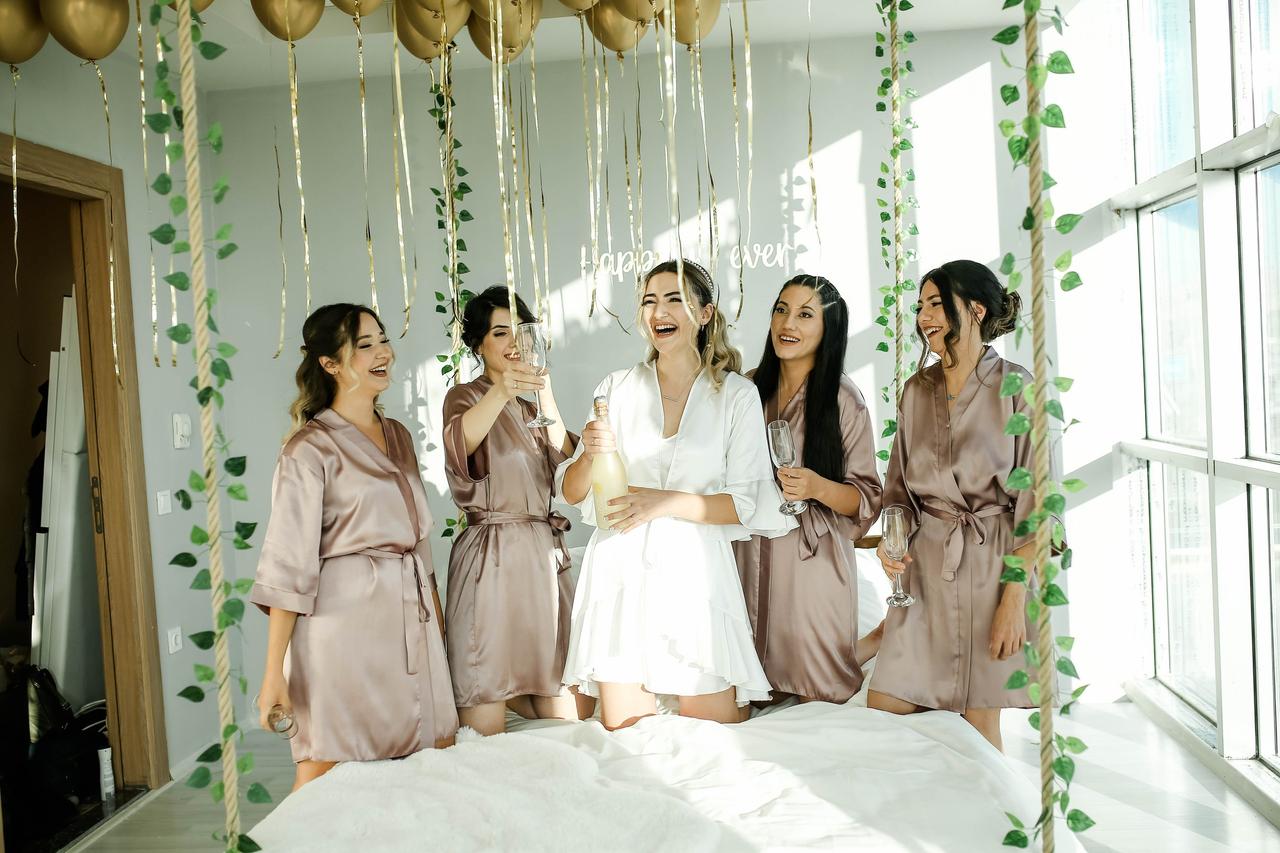 As a bridesmaid, there's always the expectation that you'll be involved in a few pre-wedding celebrations. Hen parties and bridal showers are pretty standard as far as bridesmaid responsibilities go - but couples, note that there is such a thing as too many wedding events.
Consider your bridesmaids' time and money when inviting them along to absolutely everything. If you have a few maids in your I do crew, consider allocating different events to each of them so that not everyone is expected to attend everything. Think carefully, do you really need the whole crew for every alteration appointment, cake tasting and bridal clutch shopping trip?
2. Expensive Hen Parties
Gone are the days where a hen party would consist of a night out and a few hen do sashes. Hen parties have evolved into extravagant week-long holidays for some, and look, we're not hating on destination hen dos or long extravagant plans - you do you! All we're saying is that it can be a little stressful (and expensive!) for bridesmaids when they have to fork out lots of money on a really expensive hen party.
The expectation for bridesmaids to attend everything is so much higher than it is for your other friends who aren't part of the wedding party. If you are dreaming of a week in pricey Mykonos or a hen at Ibiza's closing parties, it's worth giving your maids an opt-out button, a cheaper UK alternative or at the very least, enough notice so they can put some pennies away.
READ MORE: The Best Hen Party T-Shirts
3. When You Forget They Also Have a Life
Expensive, elaborate hens and hundreds of pre-wedding celebrations all feed into this issue that so many bridesmaids experience. As bridesmaids, your friends couldn't be happier for you - you're getting married, you're starting the next chapter in your life and they want nothing more than to celebrate you as much as possible - but it is worth remembering that they have a life as well.
Things may be happening in your bridesmaids' lives that are also really important. Whether it's having a baby, getting married themselves or going through a hard time with work or in their personal life, be mindful that your wedding isn't the only thing going on for them.
It's important to set that time aside as a friend to check in with them and have some wedding-free conversations - the friendship came before your engagement and it should continue for long after it.
READ MORE: The Best Bridesmaid Gifts for Every Budget
4. The WhatsApp Group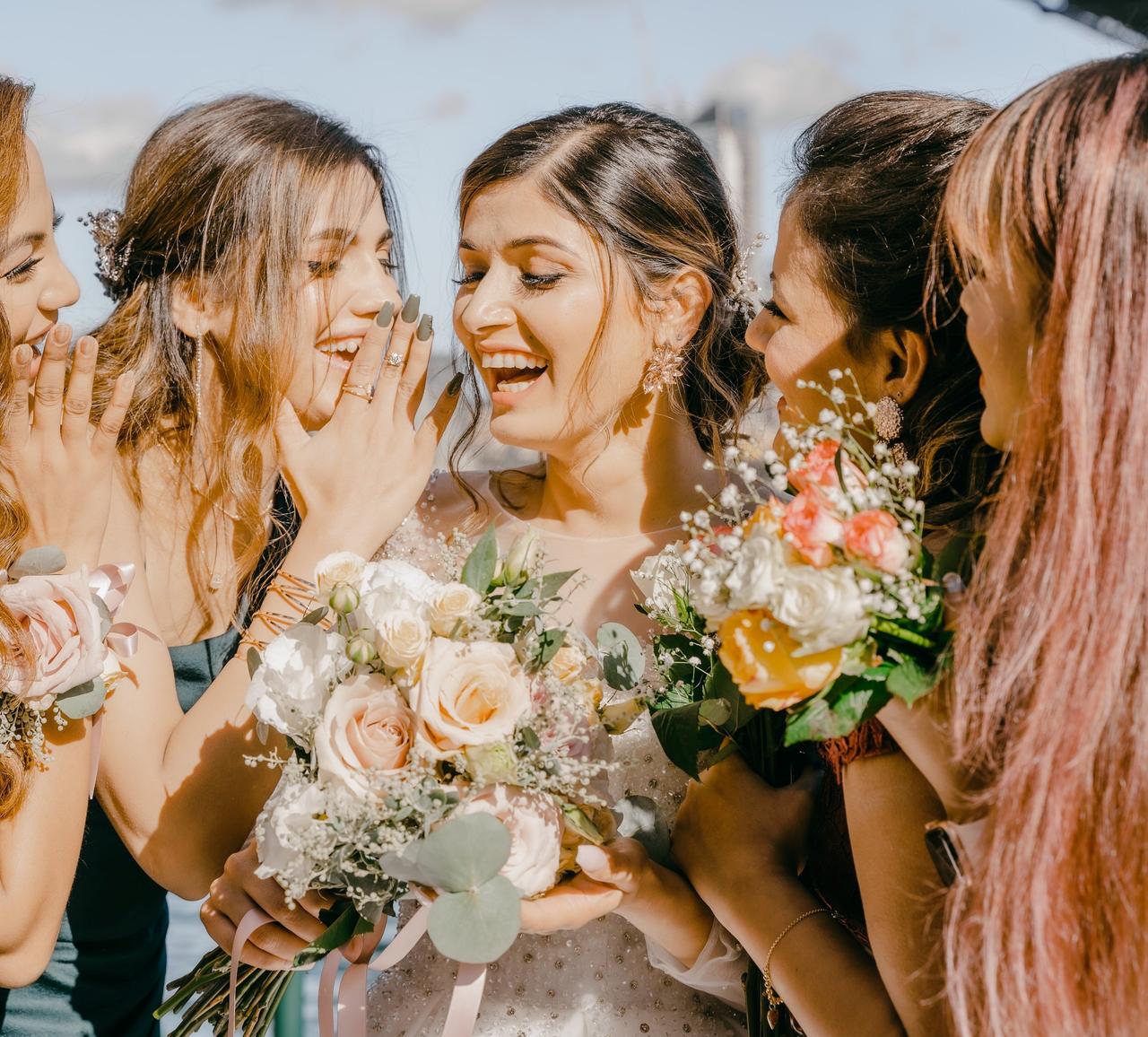 Where do we even start with this? Most people won't have discovered the 'mute chat' function on WhatsApp until they become part of a bridesmaid or hen do group chat.
As a bridesmaid, you can very easily find yourself in a number of group chats surrounding the wedding. There's one with you and the bridesmaids, one with just the bridesmaids, one for the hen party with the nearlywed, one for the hen party without the nearlywed and sometimes even a few more.
Whilst there's not a lot that can be done to avoid some of these chats - keeping unnecessary messages and conversations to a minimum will be very much appreciated. It's fun to begin with - there's memes galore and hilarious GIFs shared by all, but the novelty soon wears off and bridesmaids just begin to count down the days until the wedding when they can officially 'leave the group(s)'.
5. ALWAYS Having to Match
Whether it's matching dressing gowns, matching t-shirts for the airport, matching sashes for wedding dress shopping or matching dresses on the day - there comes a point when bridesmaids are sick of having to dress or look exactly the same. As an adult, wearing matching attire (and having to fork out for it) just isn't that appealing.
How necessary is it to constantly let every member of the public who passes by know that you're a bridesmaid? One or two token things is fine but rolling it out for everything is far from fun. As full-grown adults, matchy-matchy can just make you feel silly and a bit embarrassed!
READ MORE: You Can Now Match Your Bridesmaid to Your Dog
6. Not Being Involved in Choosing Bridesmaid Dresses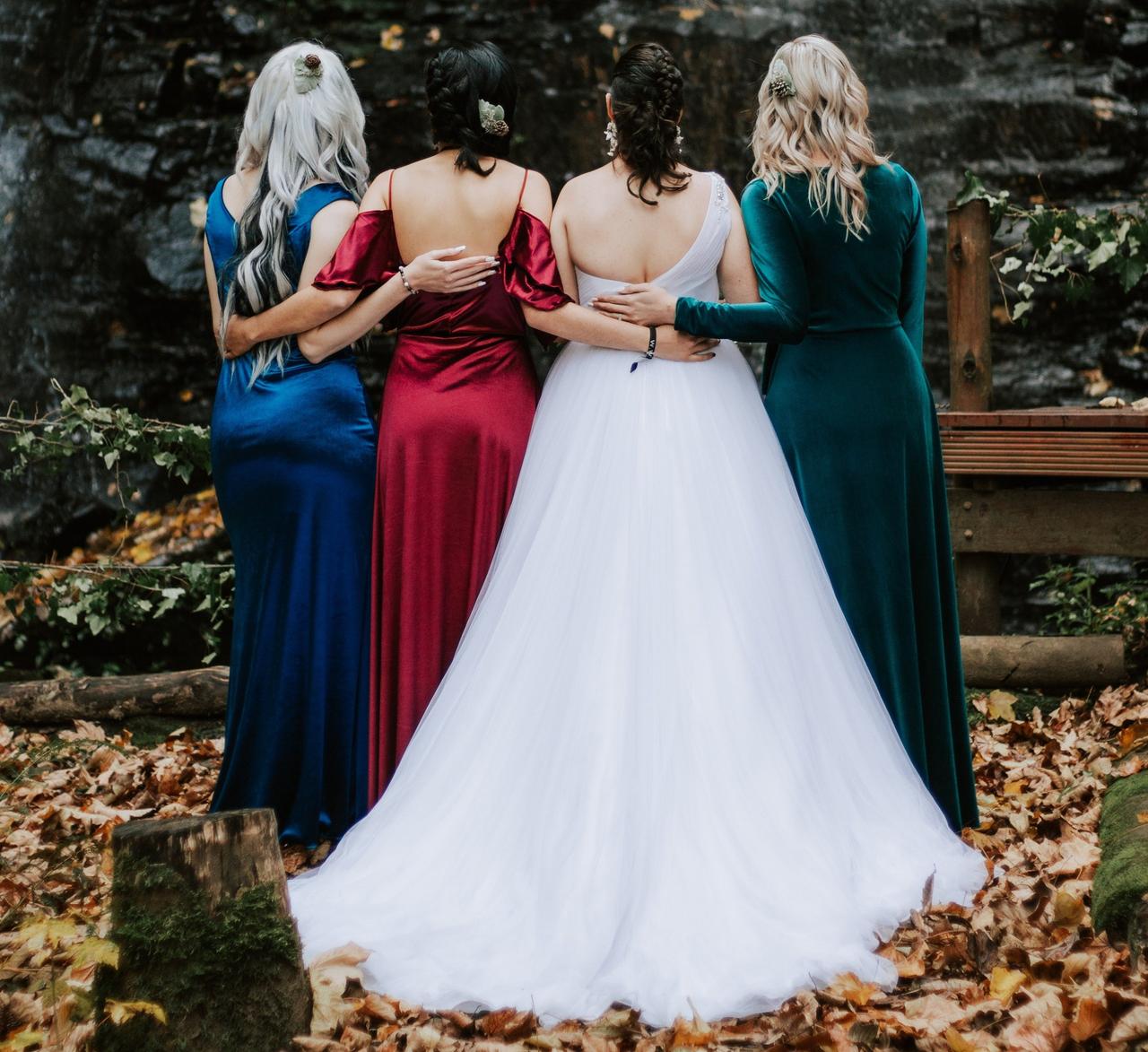 Bridesmaid dress shopping can be difficult - trying to find one colour or style to suit a range of different body shapes, ages and style preferences. Because of this, we understand why some nearlyweds may want to just go ahead and choose a dress for their bridesmaids themselves - but we strongly advise you not to.
Taking away any form of choice from your bridesmaids as to what they wear at your wedding can be very anxiety-inducing and just plain annoying.
Not only do they have to wear this dress or outfit all day, but they will also play a main role in the majority of your wedding pictures which will no doubt be plastered all over social media for years to come. If they don't feel comfortable or beautiful in their outfit, and have to relive the look over and over again each time you share the images, it can have a seriously negative effect.
As stressful and tricky as it is to try and please everyone, we strongly recommend that you involve your bridesmaids in the choosing of the dress and take their opinions and preferences into account as much as you can whilst still keeping it in-line with your theme.
Also, may we suggest mismatched bridesmaid dresses? They're so on trend and allow each of your maids to choose a dress that's right for them.
7. Lack of Alterations
We've stressed the importance of bridesmaids feeling comfortable and confident in their W-day look and this goes beyond just the choosing of the dress or outfit. It's really important that the fit is right, especially if you have people in your wedding party who are particularly tall, petite or big-busted.
Having an ill-fitting outfit can really put a dampener on the day and even if you aren't going to pay for or organise bridesmaid alterations yourself, it's important that you give your bridesmaids access to their dresses early enough that they have time to book and be fitted properly by a seamstress.
READ MORE: Dress Alterations - Everything You Need to Know
8. Appearance Expectations
Every couple has a vision for their wedding day and your overall bridesmaid 'look' filters into that. But as a bridesmaid, there's nothing worse than feeling like you need to be a carbon copy of the others in the group. It's not down to anyone to dictate whether or not bridesmaids can dye their hair, cut their hair, get a piercing or a tattoo or become pregnant.
It sounds extreme, but these are all wedding horror stories we've heard before. It's totally okay for you to have a vision for your wedding party aesthetics, but it's super important that this doesn't infringe on people's personal style and lifestyle choices - whatever you might think of blue hair or full sleeves - it's their body after all.
9. Hair and Makeup Dictation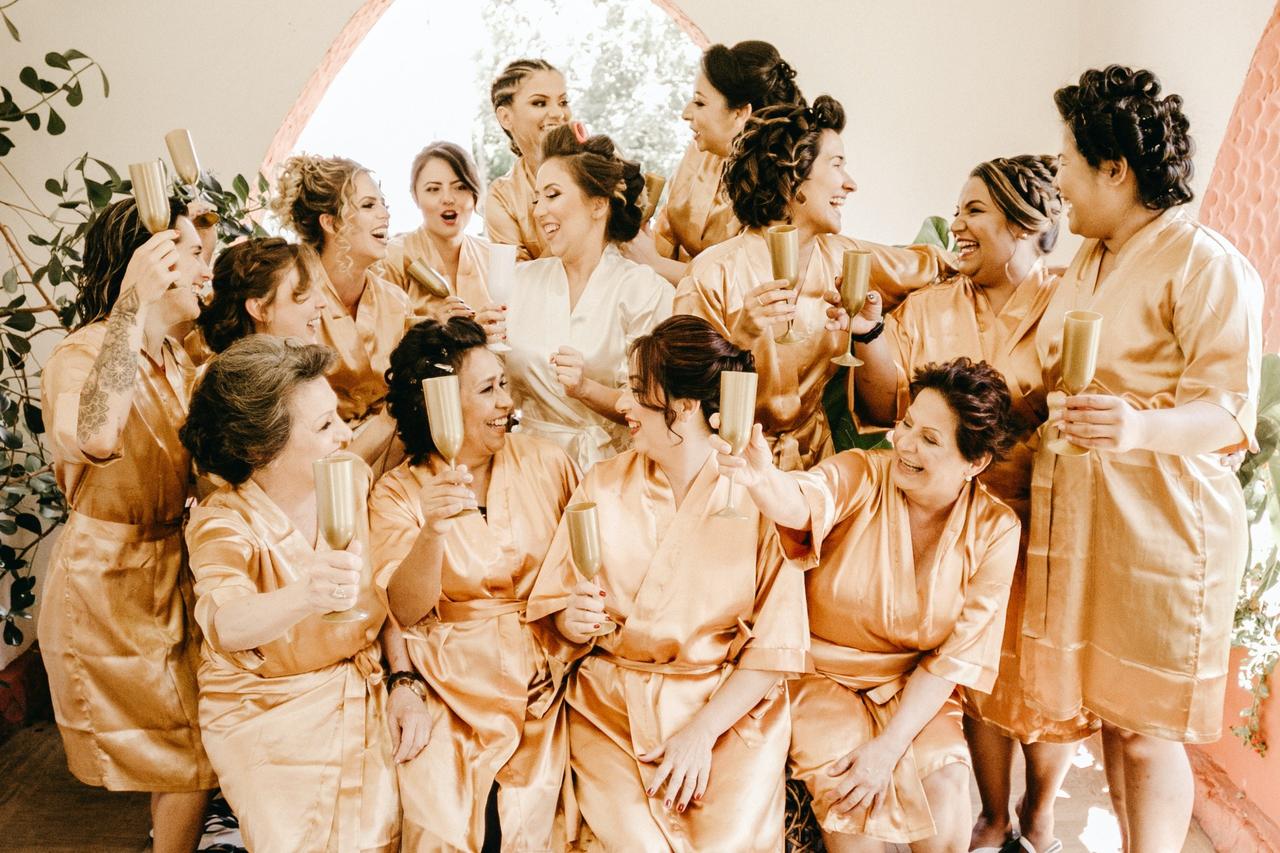 Again - your vision for your wedding party does have some merit and you should be able to make decisions about hair and makeup on the day. But for your bridesmaids' sake, bear in mind their usual makeup and hair preferences.
If you have a maid that never wears makeup, or one that has a distinctive look (like always rocking winged eyeliner or a permanent red lip) - think about how you can incorporate this into their bridesmaid makeup. Similarly to the dress, no one wants to feel not like themselves at such an important event.
READ MORE: Bridesmaid Hairstyles Your Crew Will Love
10. A Lack of Communication
Whilst you want to avoid bombarding your bridesmaids with messages and information, there is such a thing as not enough communication. Your crew are playing a huge role in your wedding and therefore need to be privy to information like timings and locations in advance.
Equally, if you're planning on assigning job roles to members of your wedding party for the big day - it's helpful to let them know about this beforehand so they can ask any questions needed and aren't taken by surprise when, after a few glasses of champagne, they're suddenly lumbered with big responsibilities.
READ MORE: Your Guide to Wedding Roles
11. Too Many Jobs at The Wedding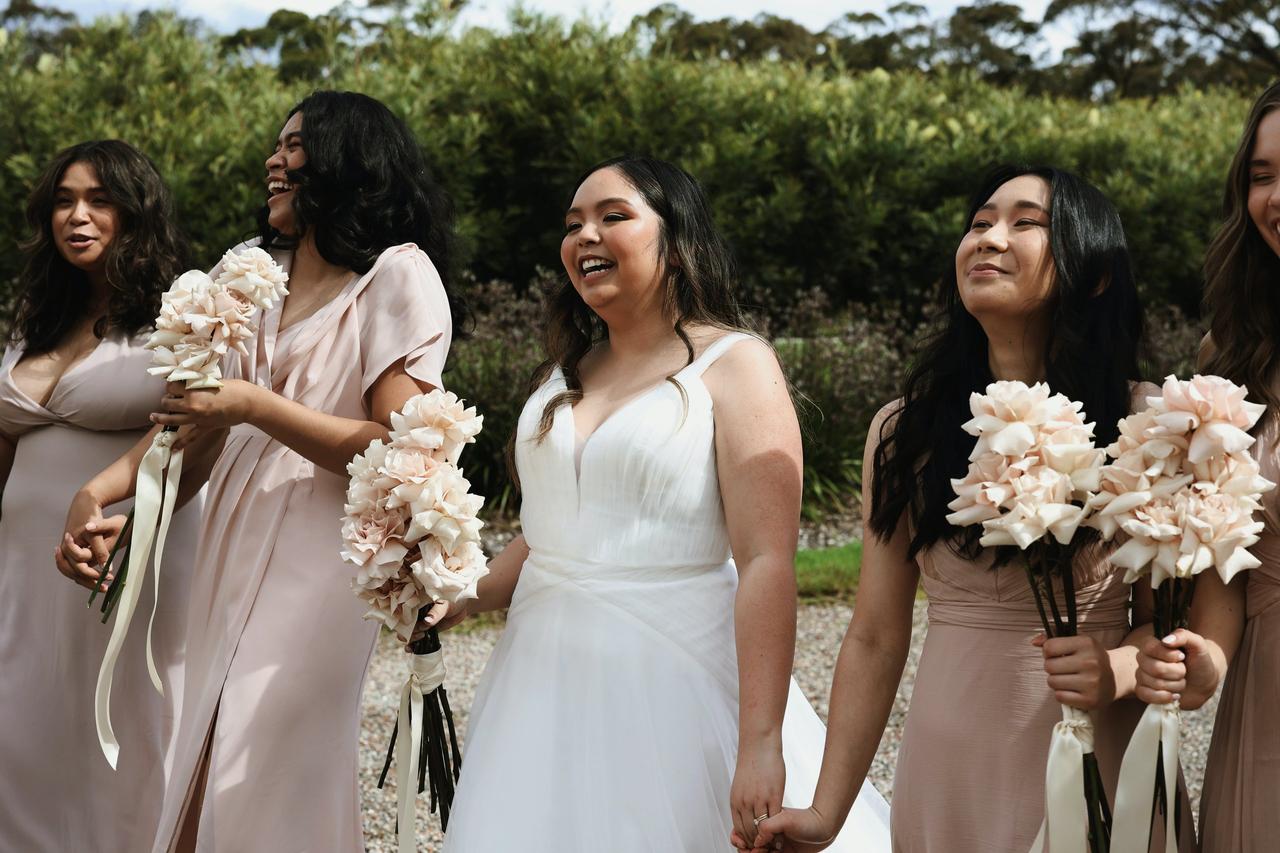 Speaking of bridesmaid responsibilities - it's completely normal, and advisable, to allocate jobs to members of your wedding party. From looking out for vulnerable guests and coordinating with suppliers, to gathering people for formal pictures and showing guests to their seats - your bridesmaids and wider wedding party members are usually more than happy to take on a helpful role.
But ultimately, your bridesmaids are not your wedding planners. We repeat, they are not your wedding planners.
Sharing out roles is important so one maid isn't overwhelmed while the others are off partying. Equally, if there are more jobs than bridesmaids who can help, it's worth looking into asking people outside of the wedding party or speaking with your venue about having extra coordinators on site.
There are also suppliers such as on-the-day wedding planners, toastmasters and freelance coordinators who can help as well.
12. No Plus One
After countless hen parties, showers, fittings, shopping trips, WhatsApp messages, late night calls, spreadsheets and oh, the list goes on - imagine the disappointment in your bridesmaids' eyes when they find out they don't have a plus one to the wedding.
Now, plus ones aren't always a necessity - if your bridesmaid is a younger sister, or relative who will be with their parents and other family members on the day - that's one thing.
But if the bridesmaid is a friend or adult sibling who has a partner, it's good form to offer them a plus one to the event. Each case will be different, but most adult bridesmaids who are in a relationship will expect some form of additional guest to attend with them.
If you aren't able to facilitate a plus one for your wedding party members - and not everyone can - be open and transparent with them about it as early on as you can so it doesn't come as a surprise.
13. Spending a Fortune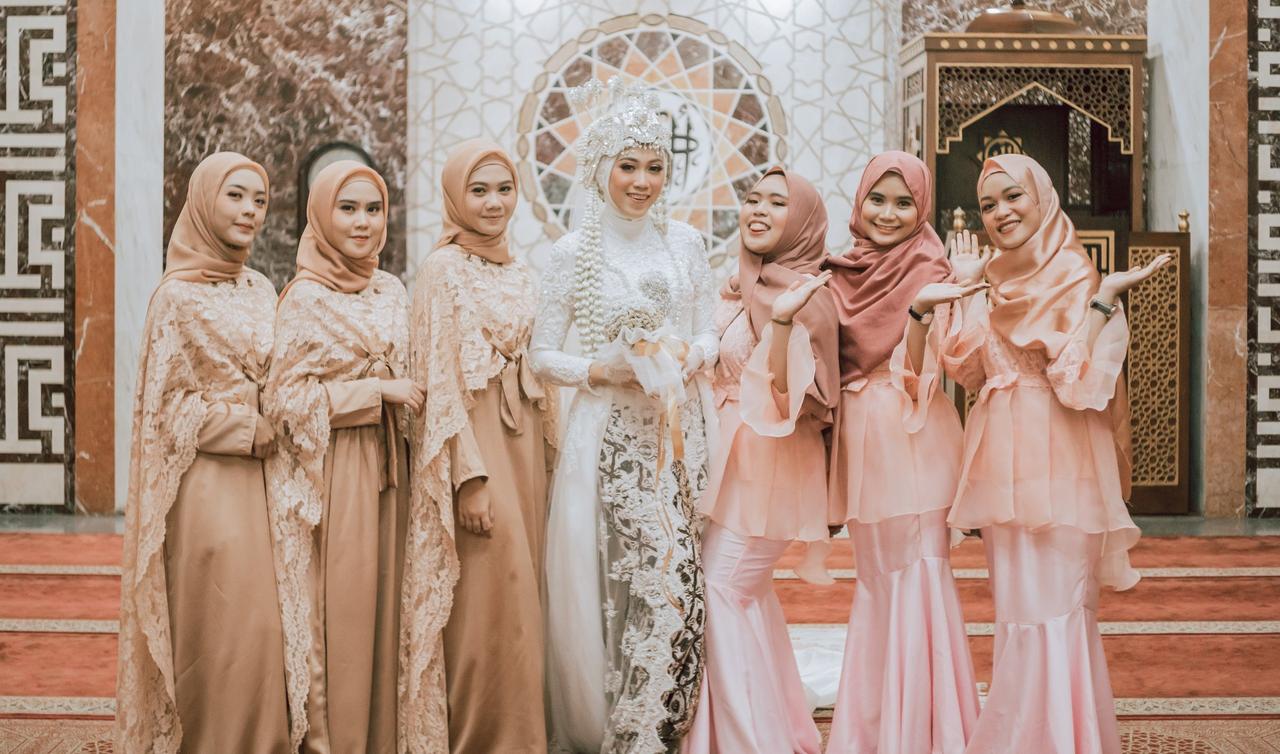 We talk a lot about how being a wedding guest can be pricey - but for a bridesmaid this cost is even higher.
When you include all of the pre-wedding celebrations, gifts for you and your partner, matching outfits and bridesmaid accessories and add on potential costs such as paying for your own bridesmaid dress, paying for your own hair and makeup, travel and accommodation costs and the potential cost of annual leave dates being taken - being a bridesmaid can come with a hefty price tag.
Whilst a lot of these are unavoidable, as the couple who are getting married, it's worth bearing this in mind when making decisions that impact your wedding crew financially. For example, if you are asking your maids to pay for their own bridesmaid dresses or accessories, be reasonable about the designs you choose.
READ MORE: Affordable and Beautiful High Street Bridesmaid Dresses
Ultimately, most bridesmaids totally love their experiences as I do crew members and the fact that they get to play such a huge role in your wedding is an honour to them. The best way to show your gratitude to this awesome crew is by putting yourself in their shoes and considering some of these issues - trust us when we say they will really appreciate it.
Plus - you should definitely get them an awesome bridesmaid thank you gift to show how much you appreciate them!