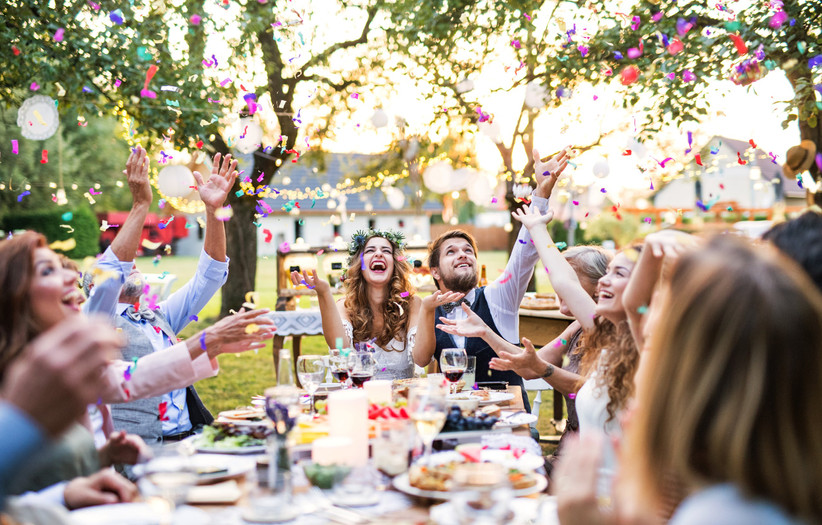 You can't please everyone – and nowhere is that truer than when you're planning a wedding.
Since announcing your engagement, you've probably had unsolicited advice from your own parents, your best friends, your colleagues, suppliers and even complete strangers, but ultimately, it's your vision that matters most.
That said, you're not inviting your loved ones to celebrate with you so that they can all have a terrible time, and there are some factors to consider when it comes to make your wedding as joyful for your guests as it is for you and your partner.
This feedback, which covers everything from the seating plan to the speeches, parking to paying for drinks, will give you plenty of insight into what guests hate most about weddings, so that you can steer clear of some of the worst offenders.
Cast your minds back to the ceremonies and receptions that you've attended in the past, and you'll probably relate to a lot of it yourselves…
READ MORE
1. Too Many Rules
No one is saying you can't lay out stipulations about things you feel really strongly about. Maybe you're determined to have an unplugged wedding or you want everyone to follow a certain dress code, and your guests will need to respect your wishes. But if you get super strict about what everyone needs to be doing at all times, the fun and spontaneity can quickly be sucked out of a day and everyone ends up feeling a bit like they're back at school.
Evaluate what's really important to you and prioritise this – then perhaps the less crucial elements can be relaxed to a more go-with-the-flow philosophy. Overstretch yourself and you'll probably get more stressed out about trying to enforce everything that necessary – ruining your fun and everyone else's in the process!
2. Midweek Weddings Without Enough Notice
We get it: midweek weddings are not only a lot more affordable, sometimes it's the only option your dream venue has available. They're also much more common these days, so even though they're sometimes less convenient that a traditional Saturday, your guests shouldn't be too taken aback at the prospect. There are a couple of things you can do to head off any negative responses.
Firstly, notice: give them plenty of it, as this means more time to negotiate leave from work and arrange accommodation before it all gets booked up. Secondly, consider a Monday, Thursday or Friday, so guests can build your wedding into a long weekend, rather than having to take a day off in the middle of the week. Trust us, no one wants to head into the office on a random Wednesday morning with a wedding-level hangover.
3. Lack of Affordable Accommodation Options
Speaking of accommodation, this is one of the biggest expenses guests fork out for, so it's no wonder they often feel a little resentful about it. It's especially challenging if you're getting married in a remote location where there's not much choice in terms of budget, or the nearest hotel is miles away from any feasible public transport.
To alleviate this stress, provide your guests with as much information as you can ahead of time, including options at a range of price points and the possibility of alternatives like Airbnbs. If there aren't any hotels nearby and people are travelling a long way to attend, consider helping them out by organising mini buses to take groups back and forth to from your venue.
4. Themed Weddings
We'll say it louder for those at the back: it's your wedding, and if you want to have a theme, you run with that theme as much as you want to! But from a guest's perspective, hearing that it's a themed wedding can strike a bit of dread into their hearts, especially if there's a mandatory dress code.
If you suspect that your friends and family might not get into the spirit of things, keep the necessity of their participation to a minimum, and use elements like your décor to bring your theme to life instead. Alternatively, you could consider going all out with a themed hen or stag do, and its presence at your actual wedding a little more refined.
READ MORE: How Do I Uninvite Guests to My Wedding?
5. No Parking at the Venue
It's boring, but it's important – where can everyone park at your venue? If the answer is that they can't, you've just hit on one of most guests' biggest pet peeves. But don't panic too much, as you can win back their favour.
Find out if there are any options nearby where people can park their cars and walk a short distance, or arrange buses or coaches if it would be too far on foot. If they still want to book taxis for a door-to-door experience then that's up to them, but at least they can't say you didn't offer.
6. No Seating Plan
You know how we said earlier that too many rules can be off putting? The same is true of no rules at all. Creating a seating plan is one of the hardest (and most political) parts of organising a wedding, and we understand why you might tempted to do away with it altogether – after all, what could be lovelier than your guests all mingling and choosing their spot freely as two families come together?
In principal, it sounds great, but in practice, omitting a seating plan can make things super awkward and disorganised, and cause a lot of tension that could easily have been avoided with a chart. Our advice is to grit your teeth and do the hard work for them – it'll definitely pay off on the day.
7. A Cash Bar (When They've Got No Cash)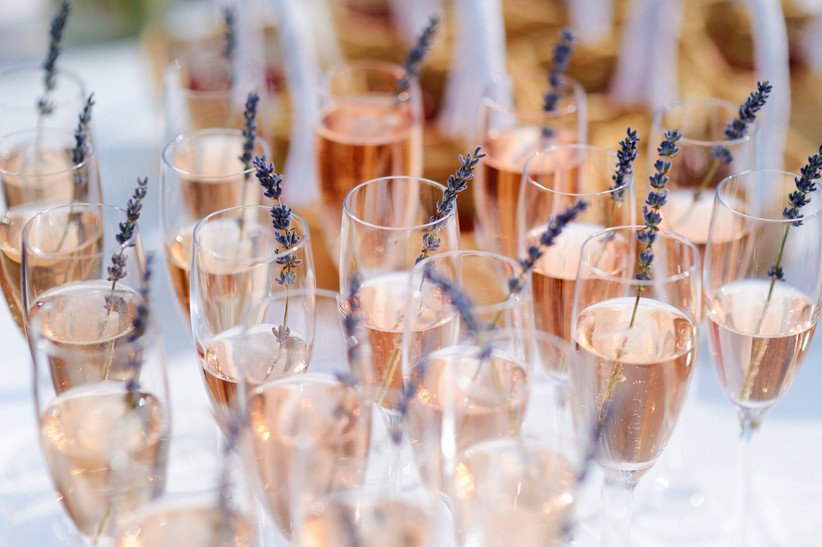 Not everyone can afford to pay for everyone's drinks and that's not the issue at all. The issue is that these days most people rely on their cards or Apple Pay to manage their finances, rather than carrying physical notes and coins.
If your bar accepts these options, it'll probably be okay, but if a cash-only bar is the only feasible course of action, be sure to make this clear on your invitations so everyone is made aware and can come prepared. Sure, bringing up money feels uncomfortable at first, but it's a lot less uncomfortable than guests complaining that they can't have a drink because they've got no way to pay for it, or having to schlep to a faraway cashpoint mid-reception.
8. Too Much Free Time on the Day
Downtime doesn't always make for a good time, so it's important to strike a balance between a relaxed pace and a (sorry!) boring one. This problem is usually at its most obvious when you're ticking off boxes that involve just the two of you, like having your post-ceremony photos taken or when the venue needs time to flip the space for the reception.
Pinpoint these moments on the schedule and try to come up with a way to keep everyone amused – for example, you could set up some lawn games or a photo booth that people can enjoy at their own pace. And keep everyone fed and watered during these quieter times; it's a lot harder to be annoyed at a lack of action when you're sipping a prosecco and sampling a canape.
9. Being Exposed to Extreme Weather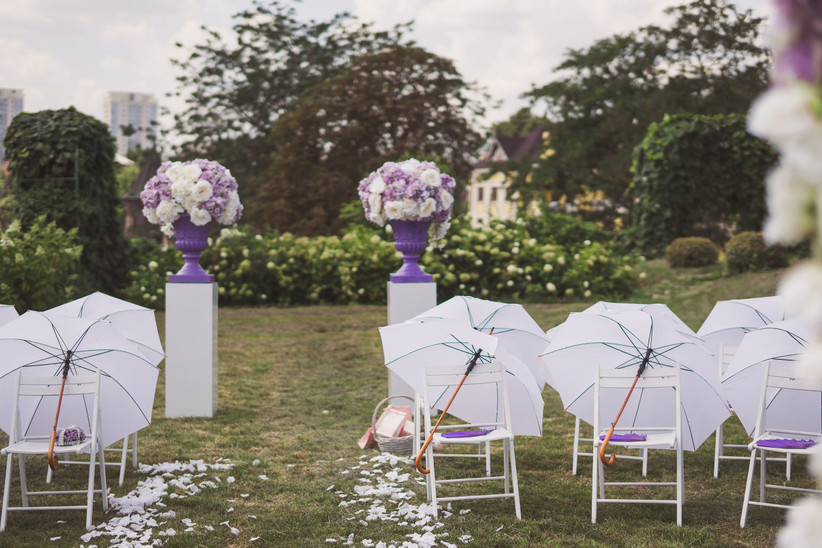 You can't control the weather, and no one is expecting you to – but they are probably expecting you to consider the likelihood of them being drenched, sunburnt or absolutely frozen during your wedding.
This is especially important for outdoor weddings where you are at the mercy of the elements, but can also impact indoor or tented ceremonies too. You might need air-conditioning in the summer, or heating or a fire pit in the winter. Inexpensive but thoughtful touches, like spare SPF in the bathroom or blankets dotted around the reception space, can go a long way too.
10. Not Enough Toilets on Site
If you've ever desperately needed the loo and had to wait in a seemingly never-ending queue for your turn, you'll know why this is so important. Toilets may not be not glamorous but they are essential, and having just one or two cubicles for hundreds of guests categorically will not cut it.
Any venue that's an existing structure will have limitations, but for a big crowd, you could look at hiring some extra bathrooms – and before you wrinkle your nose at the prospect, there are companies that specialise in weddings and actually do some pretty swanky options these days. Remember, guests use these areas to freshen up and catch their breath as well as do the obvious, so they really do contribute to their overall enjoyment of the day.
READ MORE: How to Keep Guests Warm at a Winter Wedding
11. A Bouquet Toss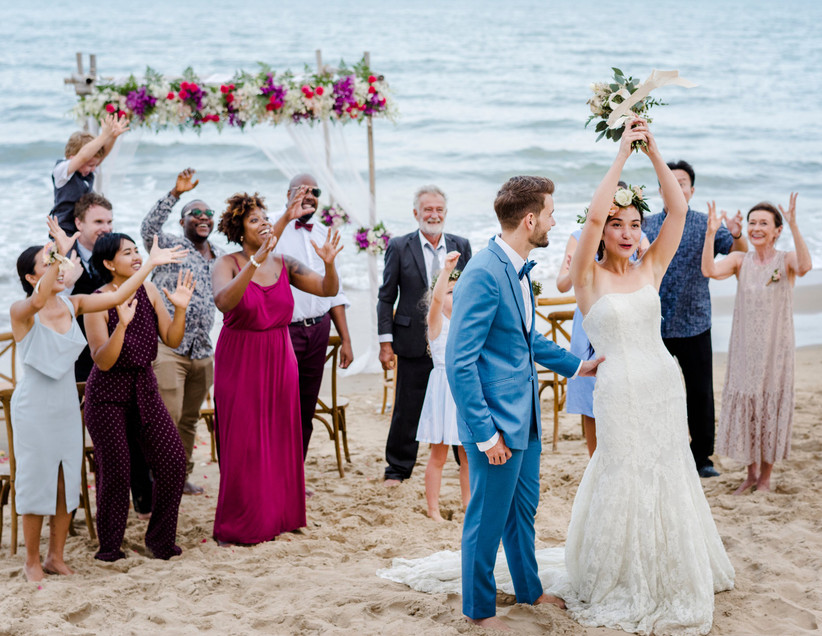 Among staunch traditionalists, this might still go down well. However, there's a growing school of thought that says the bouquet toss is outdated and just another form of 'single-shaming' (more on this below).
A more contemporary twist is to make it a 'good luck' bouquet toss where everyone gets involved, so if you're desperate for that iconic moment (and let's be honest, a great picture), this is probably the way forward. Under this scenario, the toss instantly becomes less about one of your single friends being put on the spot and more about a communal celebration of your newlywed status.
12. A Singles' Table
Okay, so seating plans usually rely on even numbers, but that's no excuse to lumber all of your single friends at one table together just because they're not in a relationship. Just like everyone else, your single guests hope that you'll take into account who they already know or who you think they'll get along with, rather than simply pushing them to one side because they don't have a plus one or a ring on their finger.
Be as considerate as you can and try to spread everyone out into seating you think they'll be comfortable with – if it turns out there is someone else they want to get to know better, there's still plenty of opportunity throughout the rest of the reception and on the dance floor.
13. Not Enough Food Throughout the Day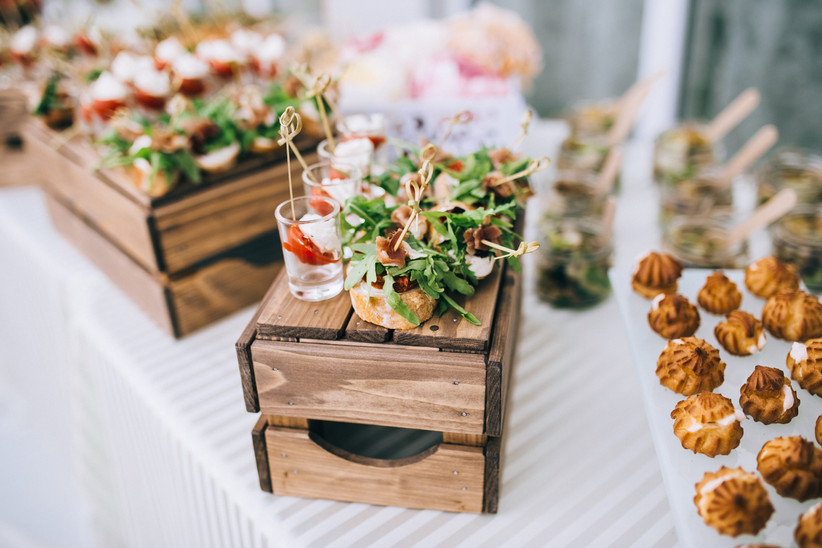 The word 'hangry' exists for a reason and weddings are tricky enough to plan your food intake around as it is. With ceremonies taking place at various times of day and wedding breakfasts often not served until well past 'lunch' time, we wouldn't be surprised if more than one of your guests has a selection of snacks stashed away in their clutches just in case.
The first way to overcome this issue is to lay out the order of the day as soon as possible so there's a clear expectation of when everyone will be fed (and whether or not evening guests will be fed at all). Then go above and beyond by adding nibbles or side dishes wherever possible, and spreading these throughout the day, as people will probably be hit by hunger at different points. If budget is tight, look to cheaper yet filling options like extra bread on the dinner tables or cute packaged bags of popcorn to put out in the evening.
14. Choreographed First Dances
We're torn on this one – there are so many hilarious viral videos of these out there that have brought millions of people so much happiness, but that's part of the problem. So many couples have now tapped into the dance routine phenomenon that some guests say it's a bit 'overdone', and they're not always as entertaining as the performers think.
If your heart is set on one, don't let this deter you, but if you're looking for an excuse not to heavily choreograph your first dance, consider this your ticket out. Part of the fun of a funny or showstopping routine is the element of surprise, so if you're doing it out of obligation rather than because you think it will be genuinely fun, feel free to give this one a miss.
15. Wedding Favours They'll Never Use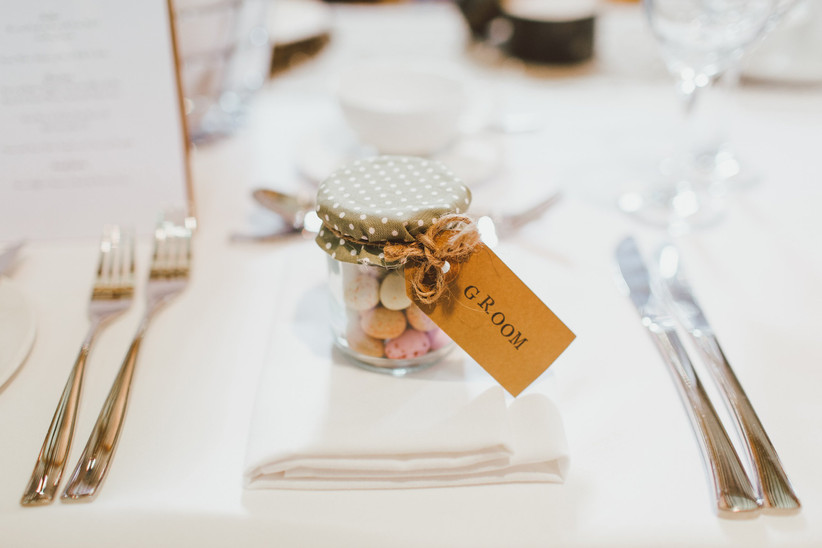 To be totally frank, none of your guests really need a physical memento of your big day. Favours often end up being a huge expense that no one really appreciates (just ask your catering staff how many they've had to throw away over the years).
If you have the funds and want to do favours regardless, food and drink are the biggest winners, and we'd recommend that you avoid anything overtly personalised with your initials or wedding date. Believe us, no one will ever think badly of your wedding because you didn't have favours – in fact, no favours at all is often preferable to (whisper it) naff ones.
16. Too Many Long Speeches
Speeches born of expectation have gone on for too long and many guests think it's time to shake things up. This might mean asking every speaker to abide by a certain time limit, or playing with tradition and not just sticking to the usual father of the bride speech, groom's speech and best man speech (hey, radical idea, but maybe a woman could get a word in edgeways, too?).
Done right, speeches make a heart-warming, personal addition to the day, so don't feel you have to cut them altogether. Just make sure you're doing them your way, rather than the way you feel you should. If you're really worried, ask for someone you trust to get a preview, and use their feedback to tactfully suggest any necessary edits.
READ MORE: 40 Unique Save the Date Ideas
17. No Thank You Notes
Whether it was a cash gift or an actual item, guests don't often get to see your excitement when you open a wedding present, so even a short note saying how grateful you are and how much you love it will mean the world.
We know you've done so much wedmin in the build-up that writing thank you notes is probably at the bottom of your to-do list, but you really should make an effort to do so all the same. We live in an ever-more digital age, so you might not even have to put pen to paper – a sweet e-card or even a text message can be just as sentimental if it is worded thoughtfully and sincerely meant.
Want to make an unforgettable impression on your guests? Have a truly unique wedding cake with one of these unusual wedding cake flavours. It'll look amazing and taste even better. Hello, Instagram!