The World's Best Honeymoon Destinations By Month
Want to know where in the world you'll get the best value and weather for your honeymoon? Here's our guide to where to go when - and the best things to do on your honeymoon
We have included third party products to help you navigate and enjoy life's biggest moments. Purchases made through links on this page may earn us a commission.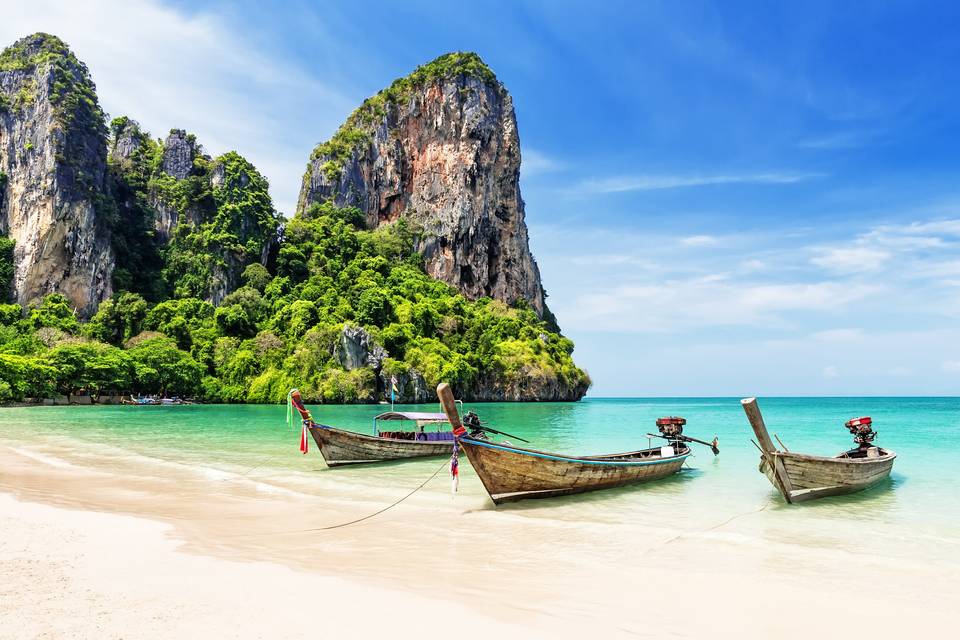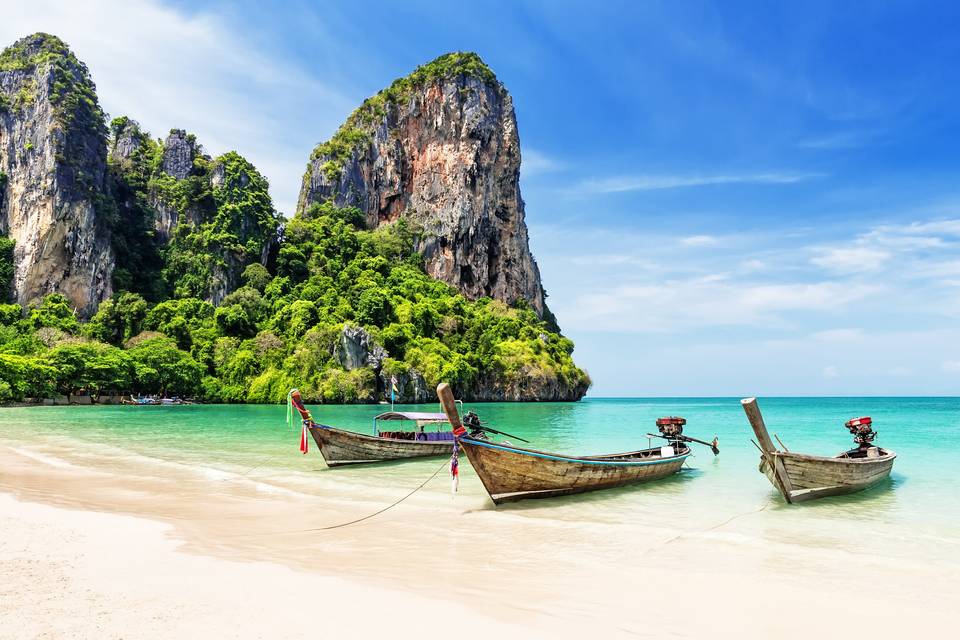 Finding the perfect honeymoon destination can be a tough choice – there's just so many beautiful places to visit!
That first holiday as a married couple will be unforgettable and you'll likely have a long list of must-haves. Is it paradise beach-hopping? Cools cities with amazing food and architecture? Bucket-list experiences? A super romantic, exclusive escape?
No doubt among all of this, you'll be thinking about price, weather and the perfect season to visit too. High season will be the most expensive time to visit a country, but also when it had the best weather. You might love to hop to the Caribbean after your summer wedding, for example, but you'll land right in hurricane season.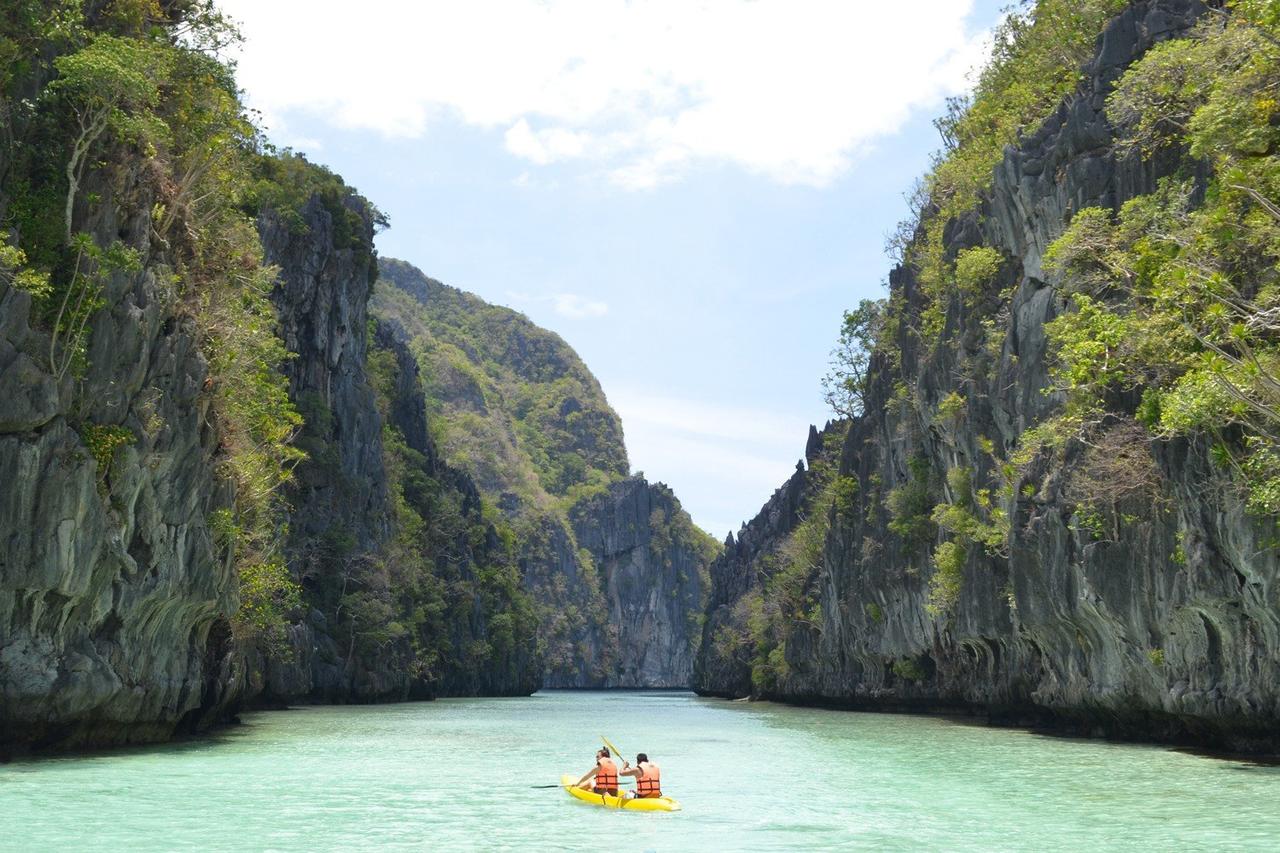 Whether you're taking your honeymoon straight after the wedding or waiting a few months, you'll want to know where is the best place to go each month to get the most for your money and the best weather.
Here's our ultimate guide to choosing the best honeymoon destination by month.
Best Honeymoon Destinations in January
Australia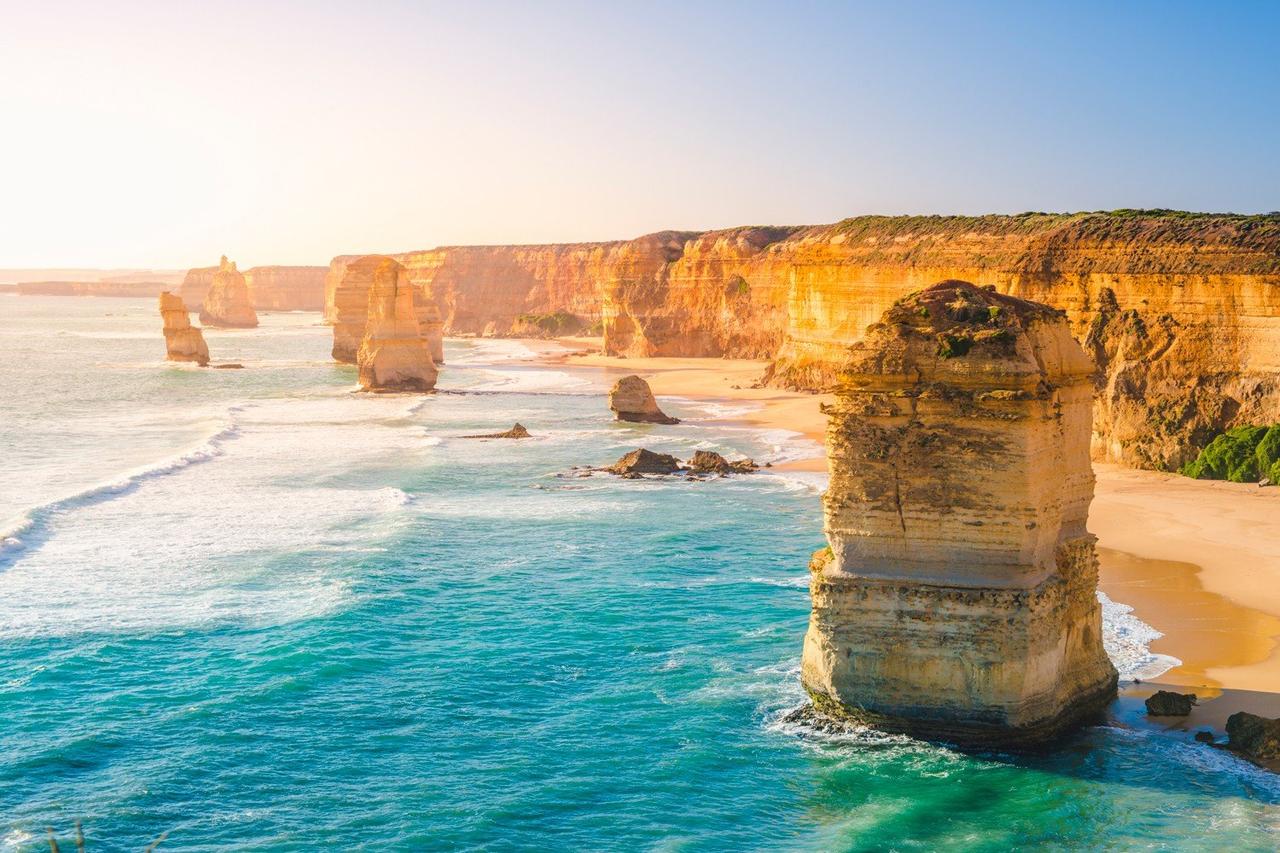 It's the height of summer in Australia and the East Coast is calling. Ring in the New Year in Melbourne or Sydney before heading up to Byron Bay, the Whitsundays and the Great Barrier Reef. The weather averages 26 degrees and you can't beat the beaches and atmosphere at this time of year. If you're popping over to the West Coast, you can avoid the scorching sunshine with a twilight winery tour around the growing regions of Perth.
READ MORE: The World's Best Honeymoon Hotels
Skiing in Europe/America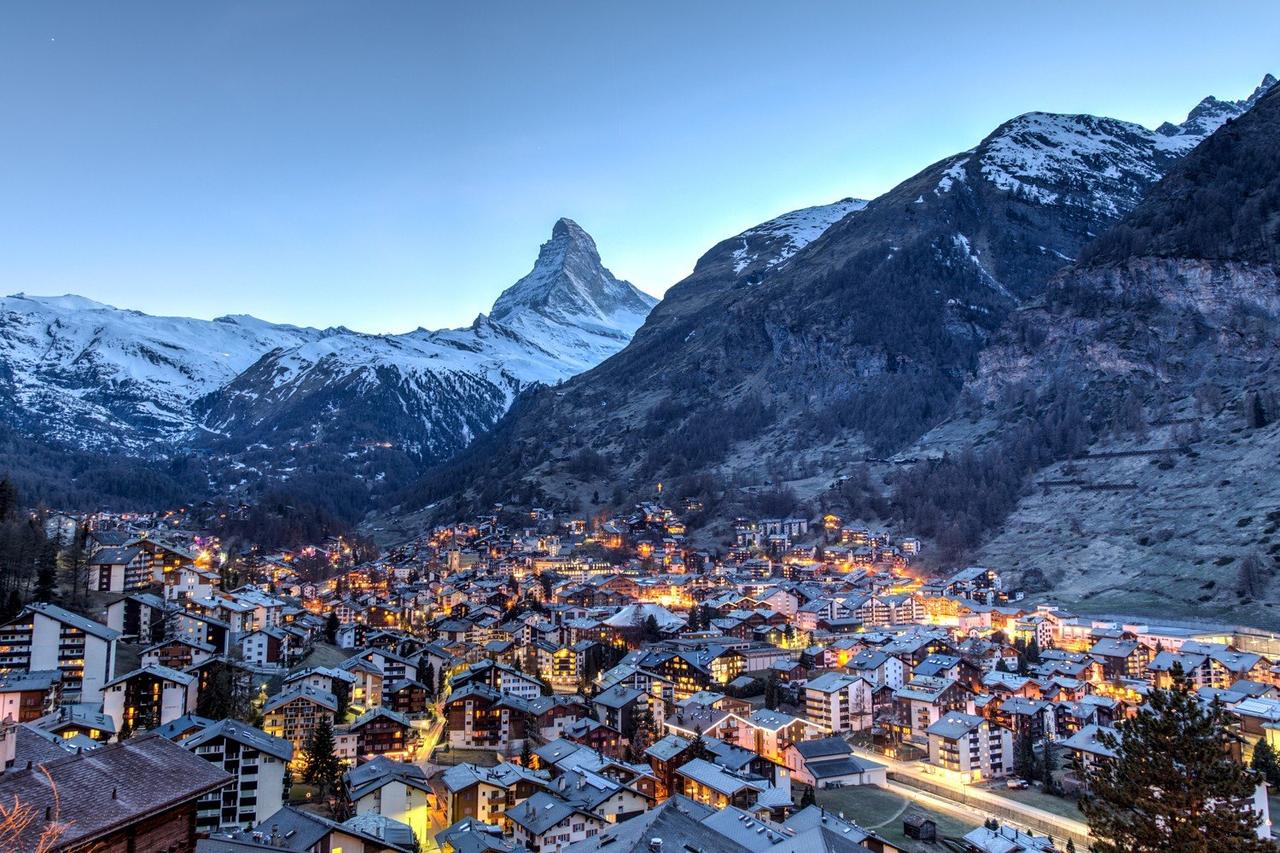 Europe abounds with dreamy snowy-mountain scenes in January. Is there anything more romantic than taking a horse-drawn carriage through a twinkling village, past stalls selling warm gluhwein and gooey raclette to your toasty chalet after a day on the slopes? Find great powder in Chamonix, Zermatt, Gstaad and Val D'Isere. Cheaper skiing can be found in Bulgari and Slovenia. In the USA and Canada, try Jackson Hole, Aspen and Whistler.
Thailand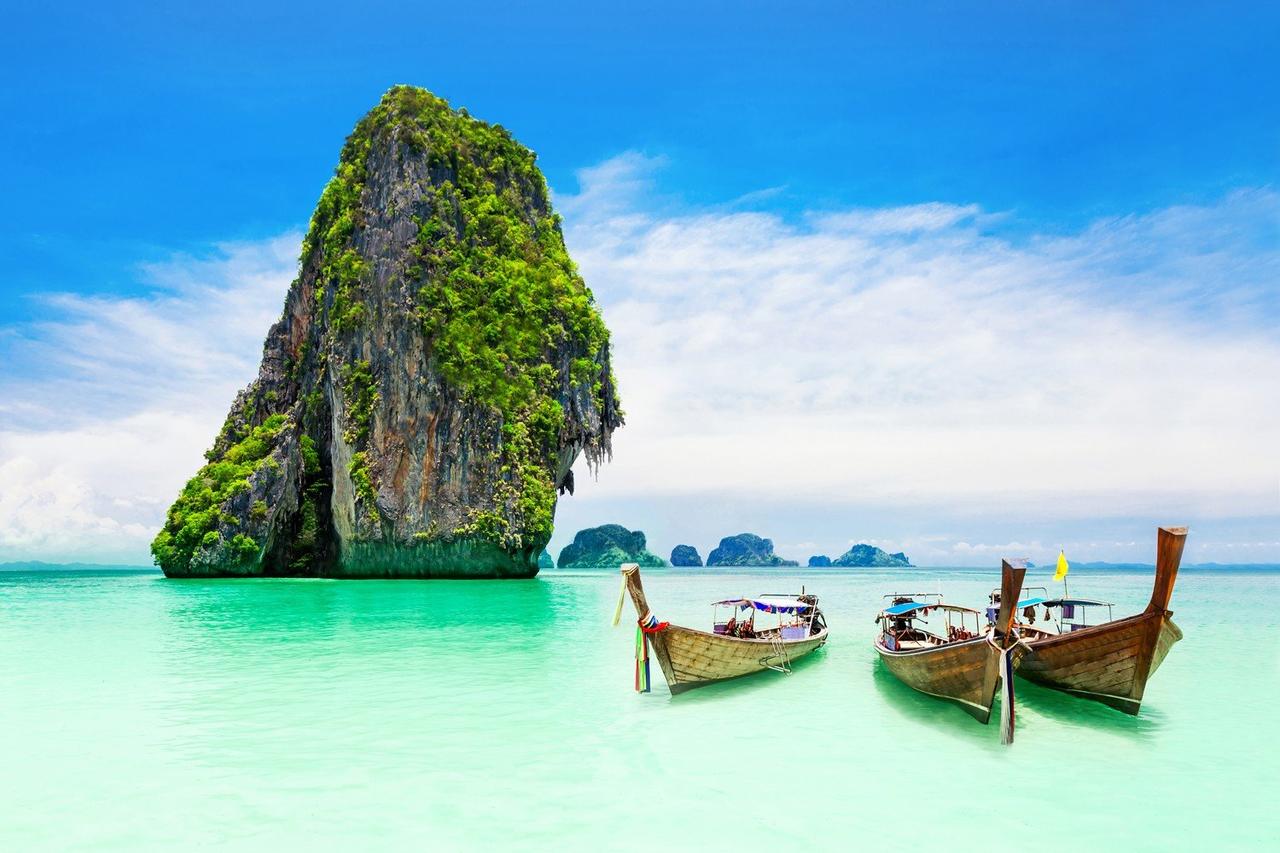 This is the best time of year for hitting the capital Bangkok and Thailand's surrounding paradise islands. The Andaman Islands are balmy, barefoot perfection in January, and while Koh Samui and the eastern island may still get some wet weather, it'll only blow in for short periods – a perfect time to huddle under a street food stall and taste all the local cuisine or book in for a couples' massage.
The Caribbean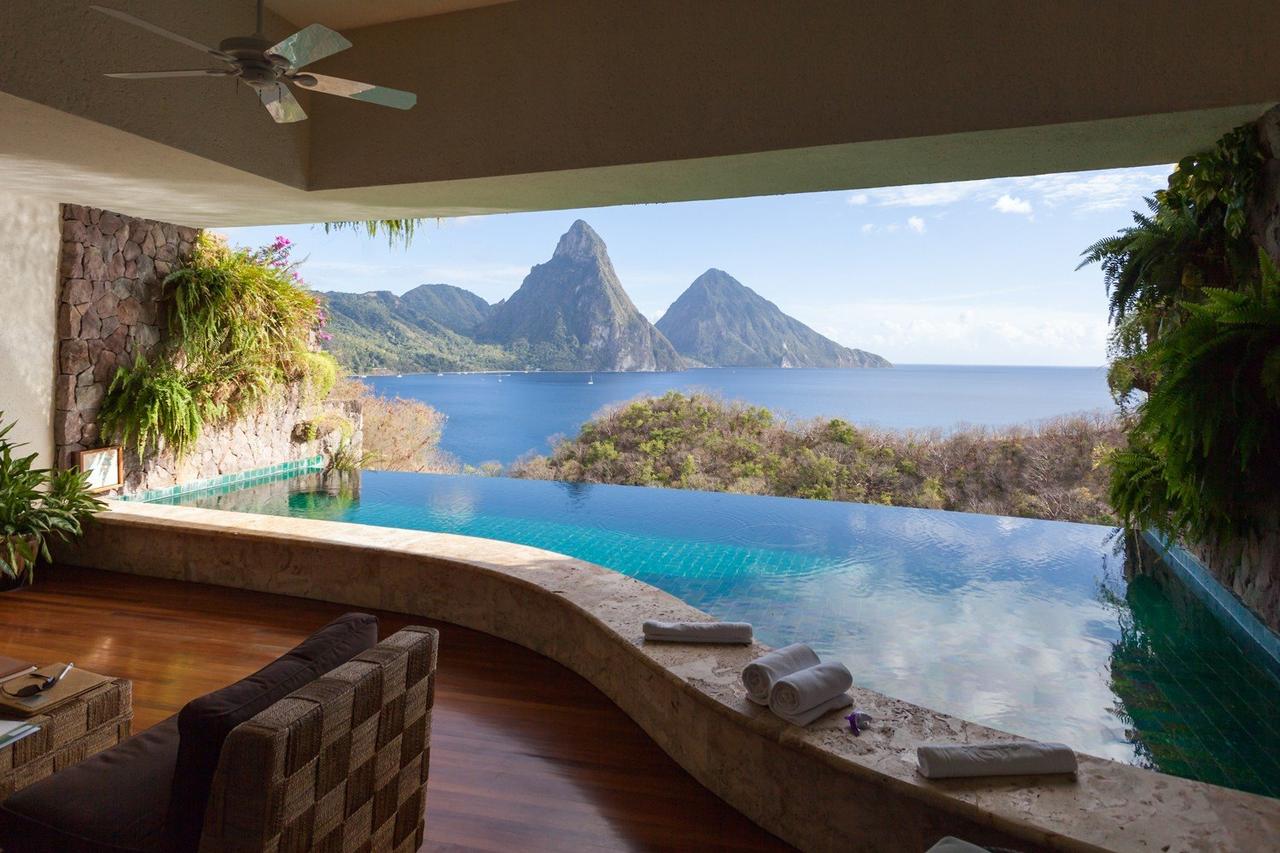 With 28 island nations, the Caribbean is diverse, but all experience their high season in January when hot days and slightly cooler nights reign. It's warmer to the south in St Lucia and Tobago, but the sun still shines brightly in the northern islands of the Bahamas and Bermuda. For guaranteed winter sun, excellent food and gorgeous sandy beaches, the Caribbean never fails.
Best Honeymoon Destinations in February
Sri Lanka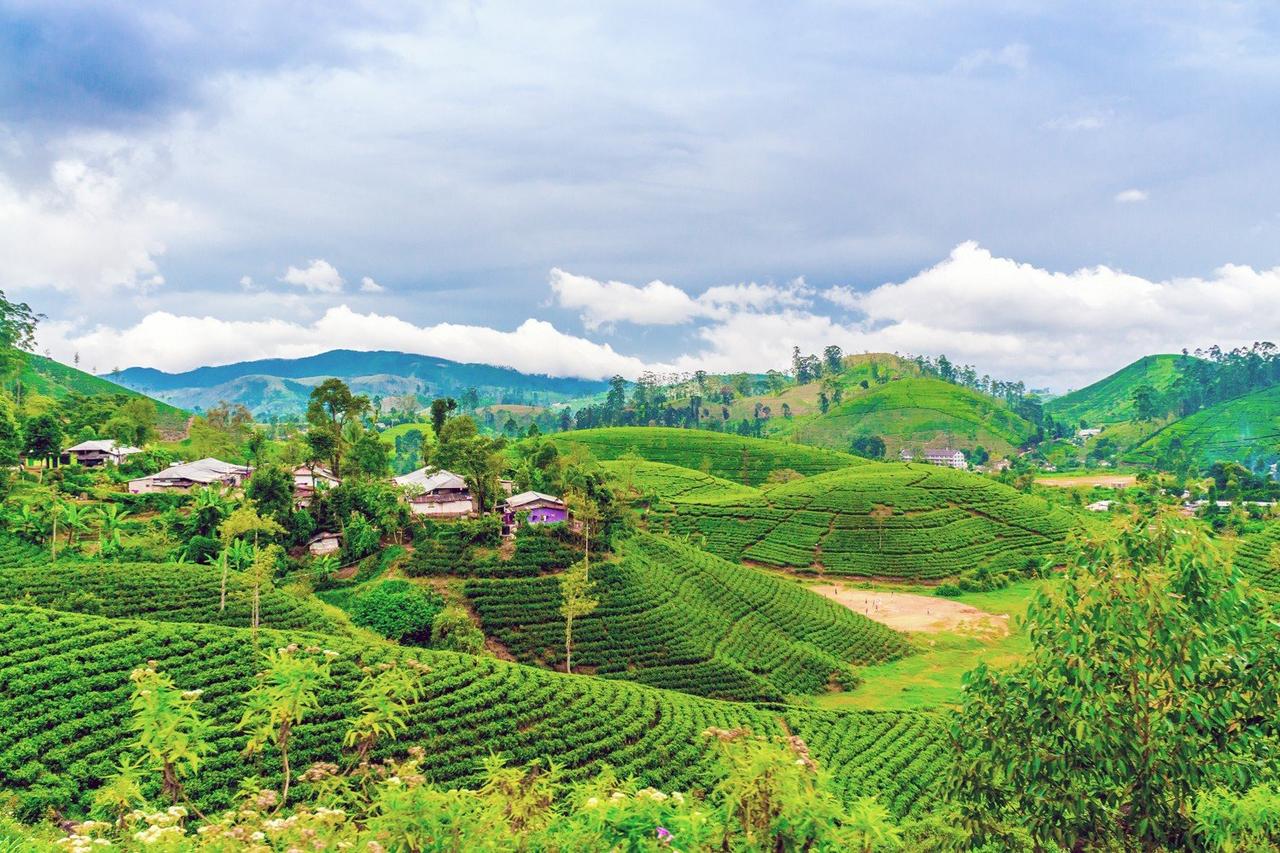 Sri Lanka has dual monsoon seasons which hit different halves of the island separately. The 'yala' monsoon hits the west coast and hill county from April-September and 'maha' monsoon the east from November to March. February is the sweet spot where the historic capital Colombo and glorious white sand beaches down to Galle enjoy blissful sunshine and an abundance of delicious seafood. The central tea hills and lush countryside around Horton Plains National Park are still excellent to visit and a hike up Adam's Peak is essential.
READ MORE: The Ultimate Guide to European Honeymoons
Norway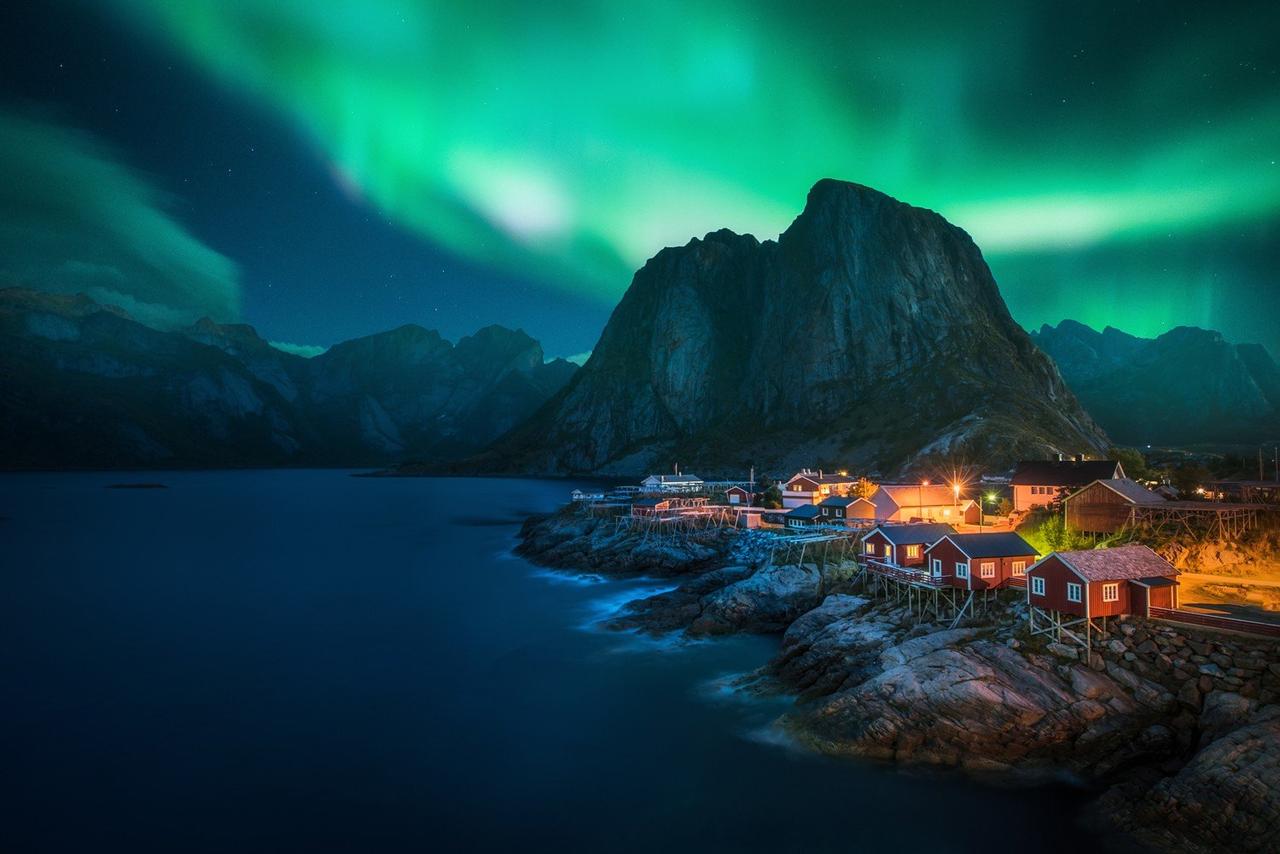 Head to the Arctic Circle at this time of year to see the famous Northern Lights. The pulsating greens of the Aurora Borealis are seen in the most northern parts of Scandinavia, Russia and Alaska. Your best bet is northern Norway: Tromso – where an Arctic Light Festival is held at the beginning of February – the Lofoten Islands or Svalbard – which hosts Polar Jazz, the world's northernmost jazz festival – are famous for catching this ethereal display.
Brazil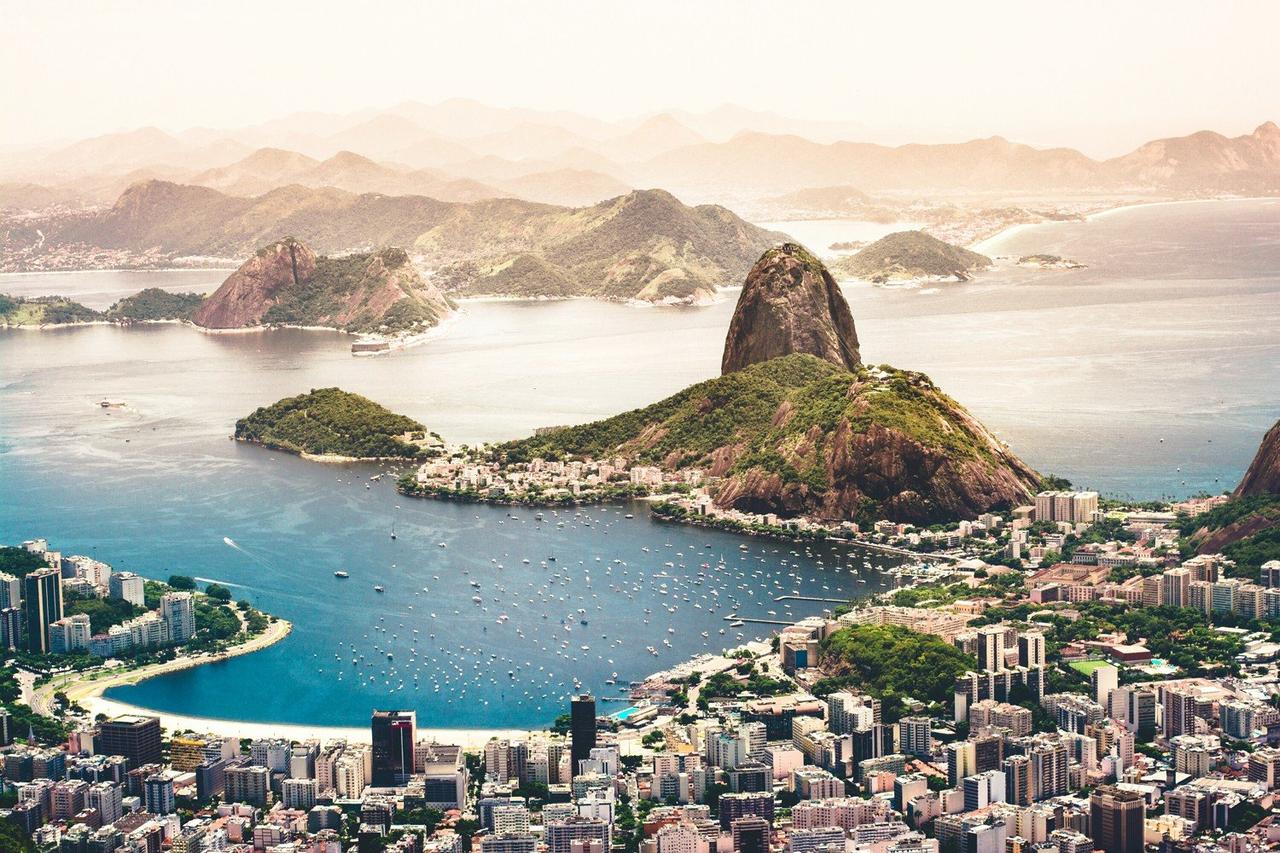 October and November are Brazil's spring and provide mild, dry weather, fewer crowds and cheaper accommodation. But it seems imprudent to honeymoon in Brazil and not come for carnival time. The famous Rio Carnival happens at the end of February/beginning of March when the (already spirited) Copacabana Beach comes alive with music, dancing, fireworks and cold caipirinhas. Hotels may be more expensive but the weather, spirit and romance are all hot.
New Zealand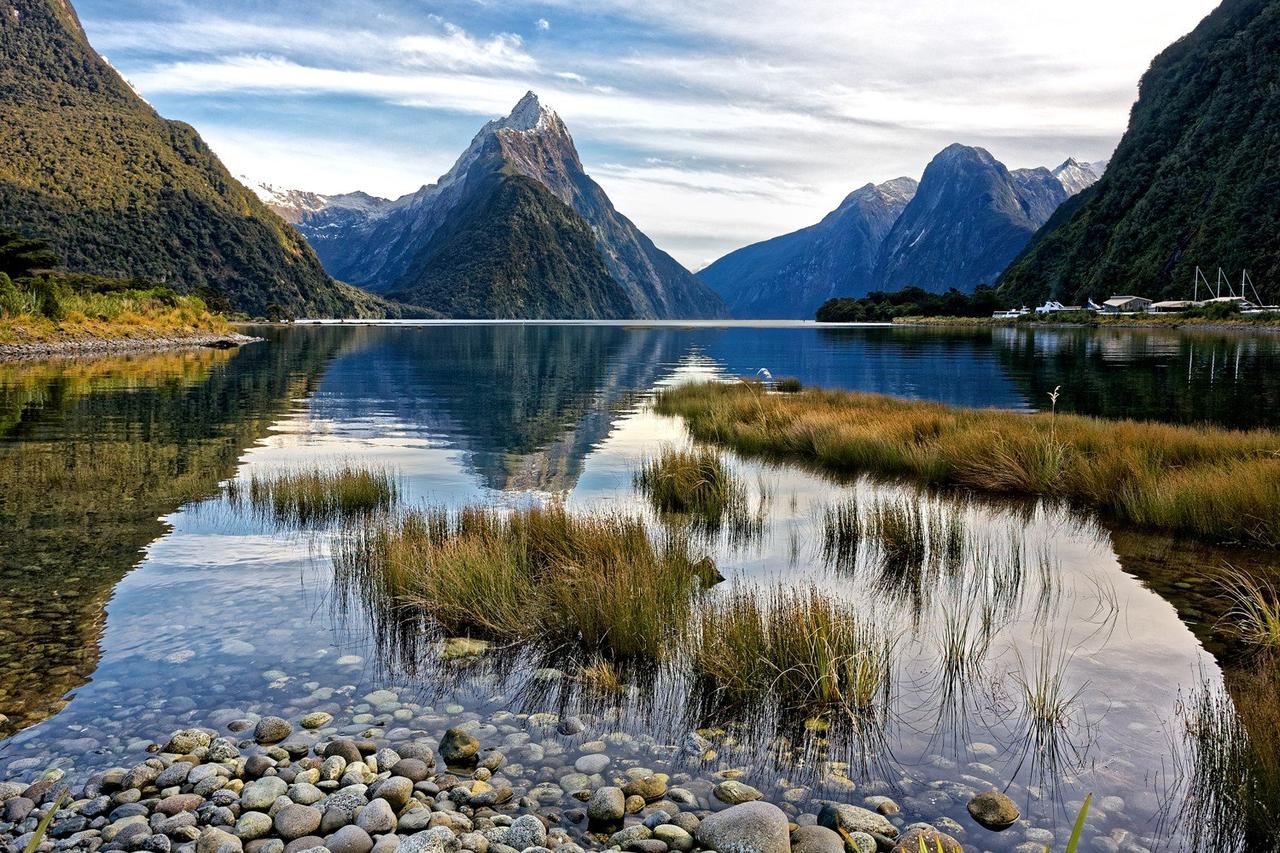 The last month of New Zealand's summer is dry and warm, making it the perfect month to take advantage of New Zealand's nature. Hike, kayak, swim, sail and mountain bike around the Bay of Islands in the North and Marlborough Sounds on the South Island. Venture inland for scenic driving, sightseeing and city strolling around Auckland, Christchurch and Wellington. Their national day Waitangi Day falls on February 6 so stay around for the celebrations.
Best Honeymoon Destinations in March
The Maldives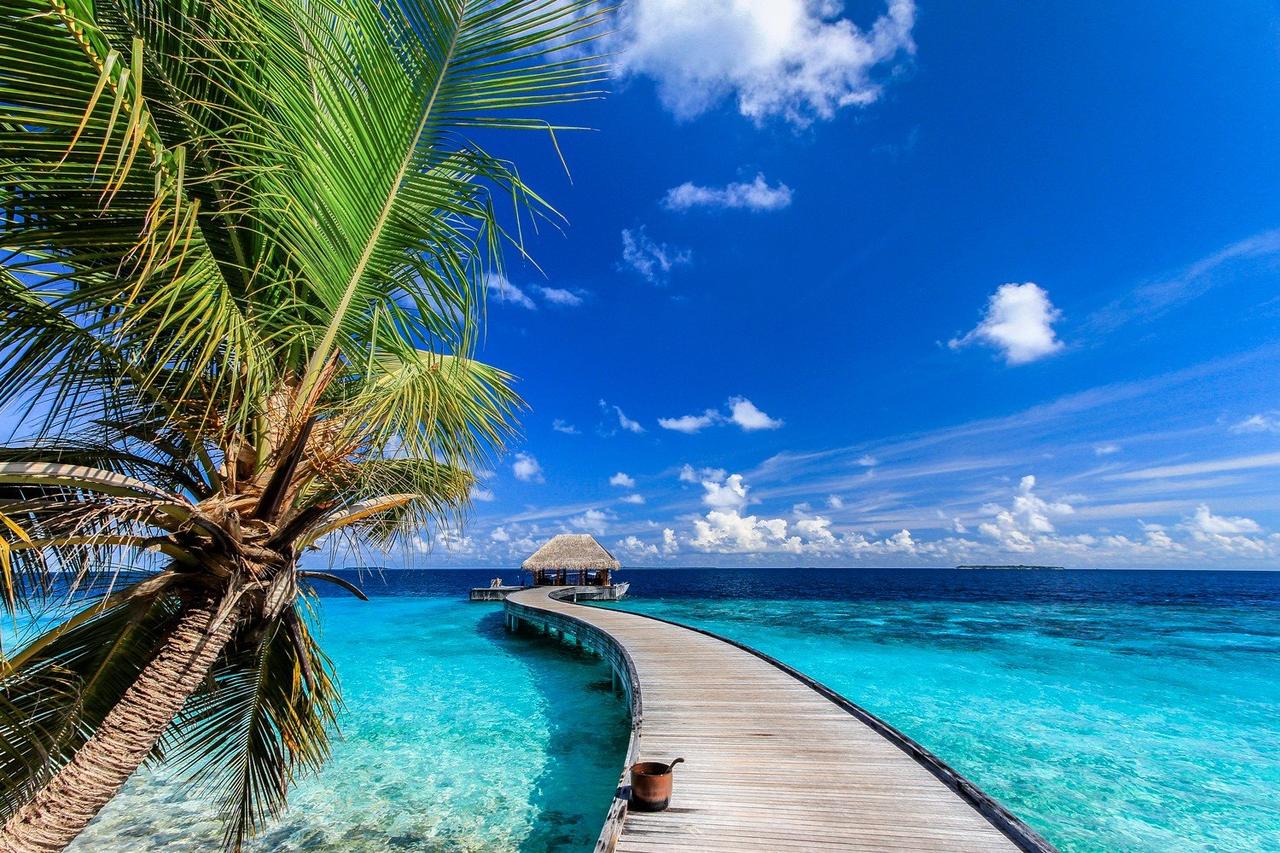 Everyone deserves one trip to the Maldives in their lifetime. With unrivalled island-hopping, coconut-strewn beaches and crystal clear lagoons playing home to luxury overwater bungalows, is there any more romantic honeymoon spot? An average high of 29 degrees sees March claim the title of the Maldives' hottest month. For swimming, snorkelling or diving fans, the sparkling Indian Ocean waters are beautifully warm and the coral atolls teeming with exotic fish.
READ MORE: 11 Amazing Things to Do During Your Maldives Honeymoon
Costa Rica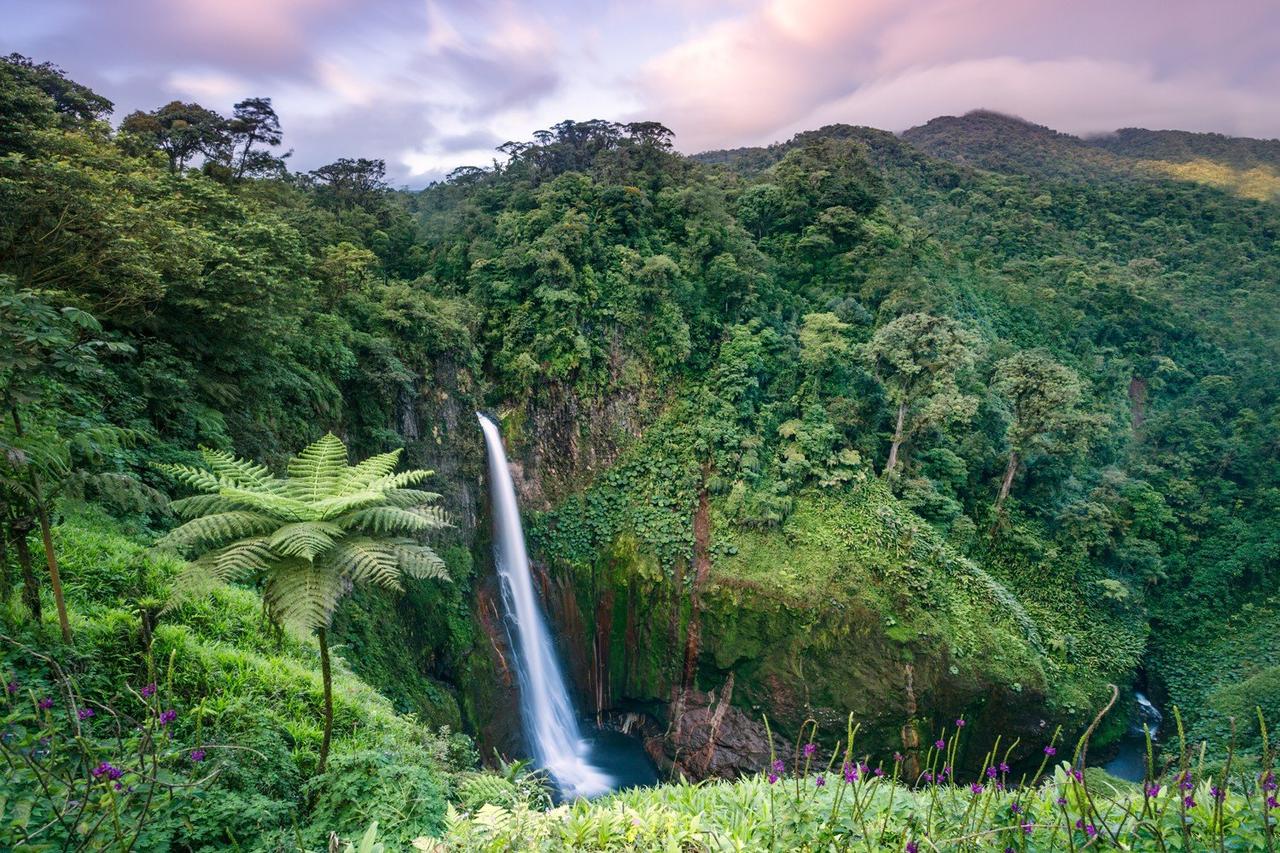 Rainforests and volcanoes sit side by side with cool, emerging cities in this popular Central American country. March is the heart of the dry season, boasting plentiful sunshine and amazing wildlife sighting opportunities. On the Pacific Coast, the migrating humpack whales stay until March, and the nearby Corcovado National Park is home to sloths, crocodiles, toucans and more. Over on the Caribbean coast, you can catch the famous leatherback sea turtles nesting in Tortuguero National park.
South Africa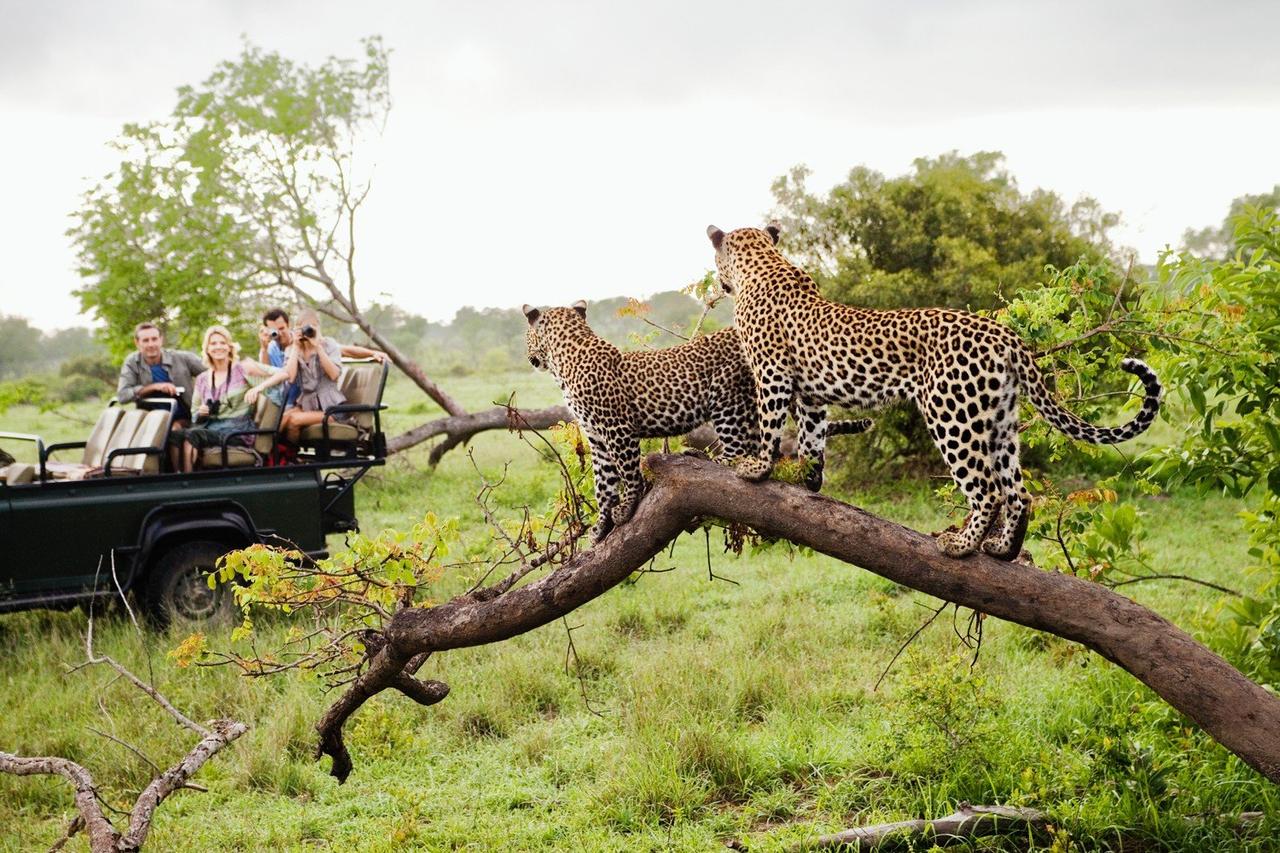 With 19 national parks to pick from, South Africa is deservedly a hot spot for safari and adventure junkies. At the tail end of the wet season, you'll get cheaper prices but still catch the Big Five in Kruger National Park. Along the picturesque Garden Route, you'll also find shark cage diving at Mossel Bay or bungee jumping at Bloukrans Bridge. For a bit of relaxation, explore Cape Town's beaches and mountains before discovering its coolest bars, restaurants and nearby vineyards.
The Philippines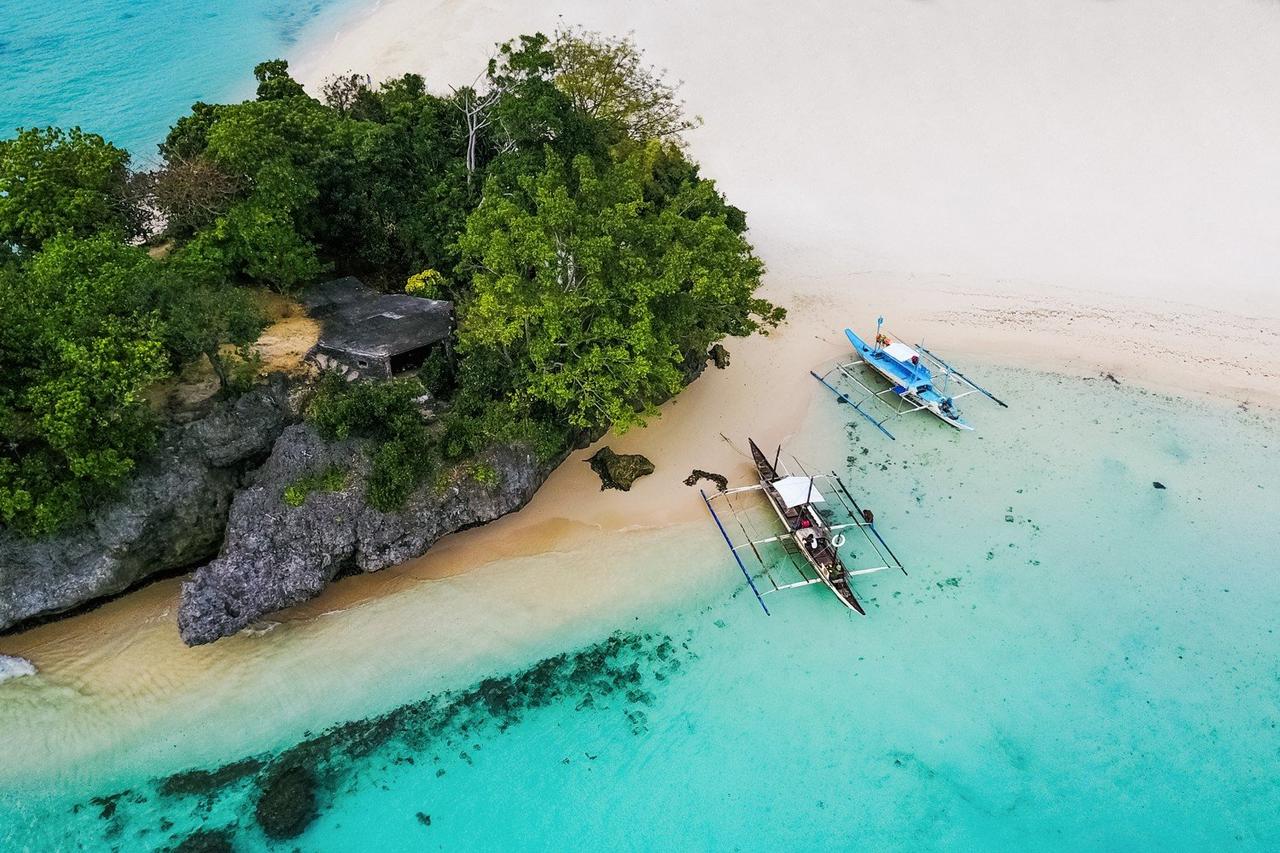 There's a reason why Palawan was crowned the world's best island. The inspiration behind book The Beach, this breathtaking archipelago boasts emerald waters, pristine secluded beaches and tropical jungles that scream romance. Whether you want five-star luxury or a back-to-nature honeymoon, the food, landscape and amazing diving will make your soul sing. Try the capital Manila or the popular island of Boracay for a few nights if you're looking for vibrant nightlife too.
Best Honeymoon Destinations in April
Japan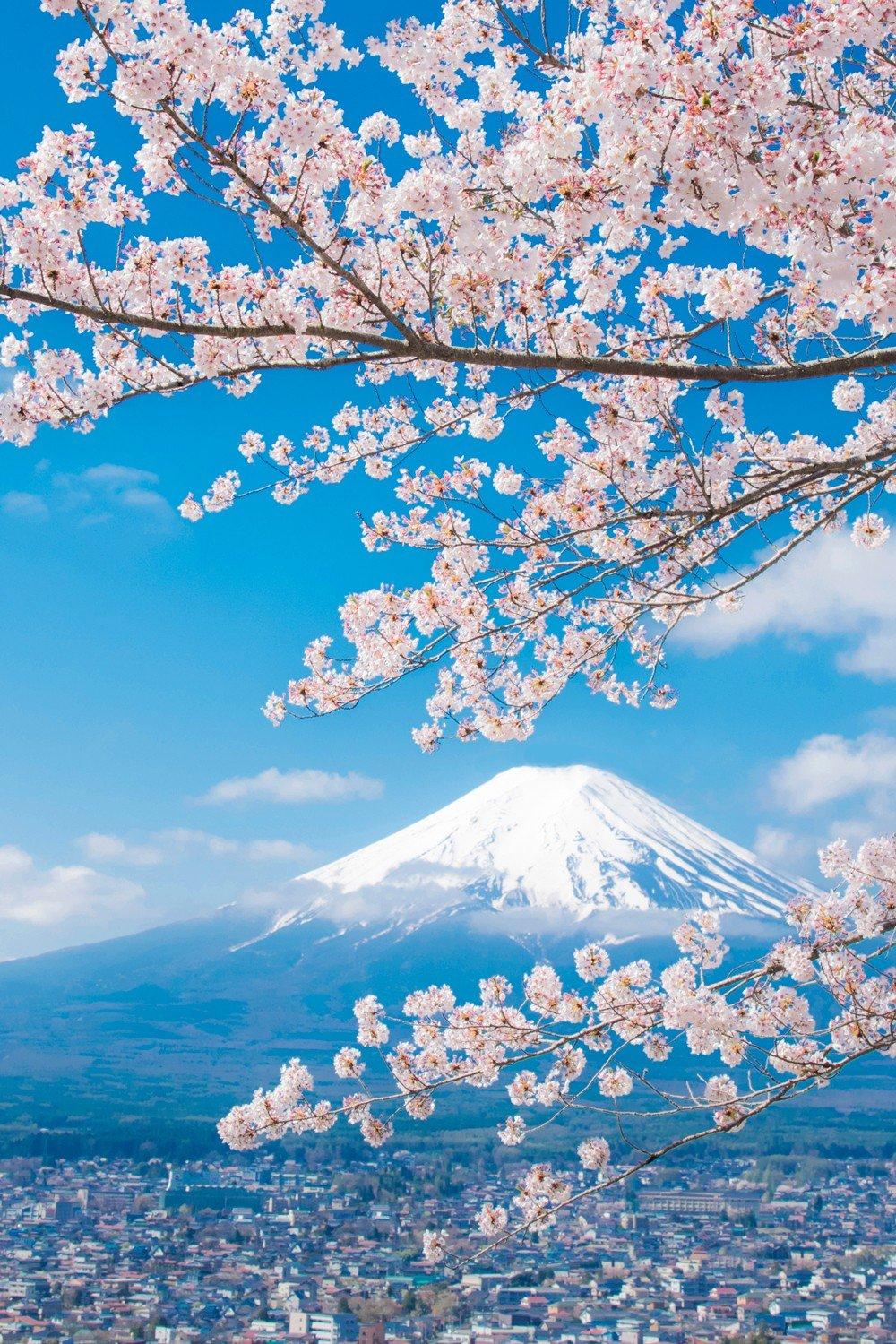 Japan is a fantastic year-round destination, but the mesmerising sight of parks and temple gardens filled with candy-pink cherry blossoms during the cherry blossom festival is hard to beat. The flowers appear for only a few weeks in late April when the nation partakes in hanami, the centuries-old tradition of picnicking underneath them. Join them to get your fill for Instagram before taking the famous bullet trains between Tokyo and its futuristic skyscrapers, and the tranquil temples and bamboo forests of Kyoto.
READ MORE: 21 Game-Changing Honeymoon Packing Tips
Portugal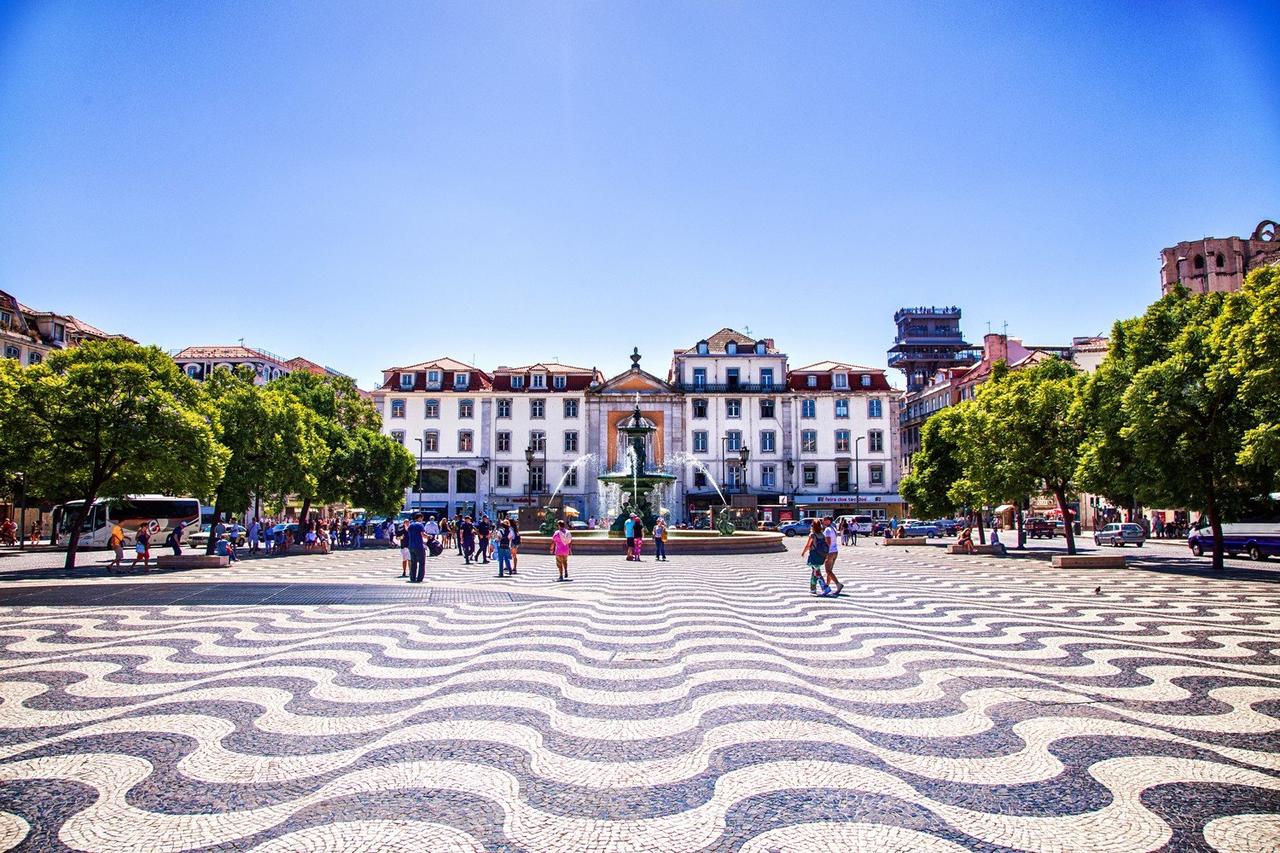 Charming wine bars, delicious seafood, and more Instagram-worthy tiles than fit on your camera roll: Lisbon and its neighbour Porto are two deserving honeymoon spots. With great weather and a break before the summer rush, April is an ideal time to visit. Don't miss the colourful architecture of Pena Palace or eating a pastel de nata by Belem Tower, before seeker a cooler sea breeze in Faro.
Morocco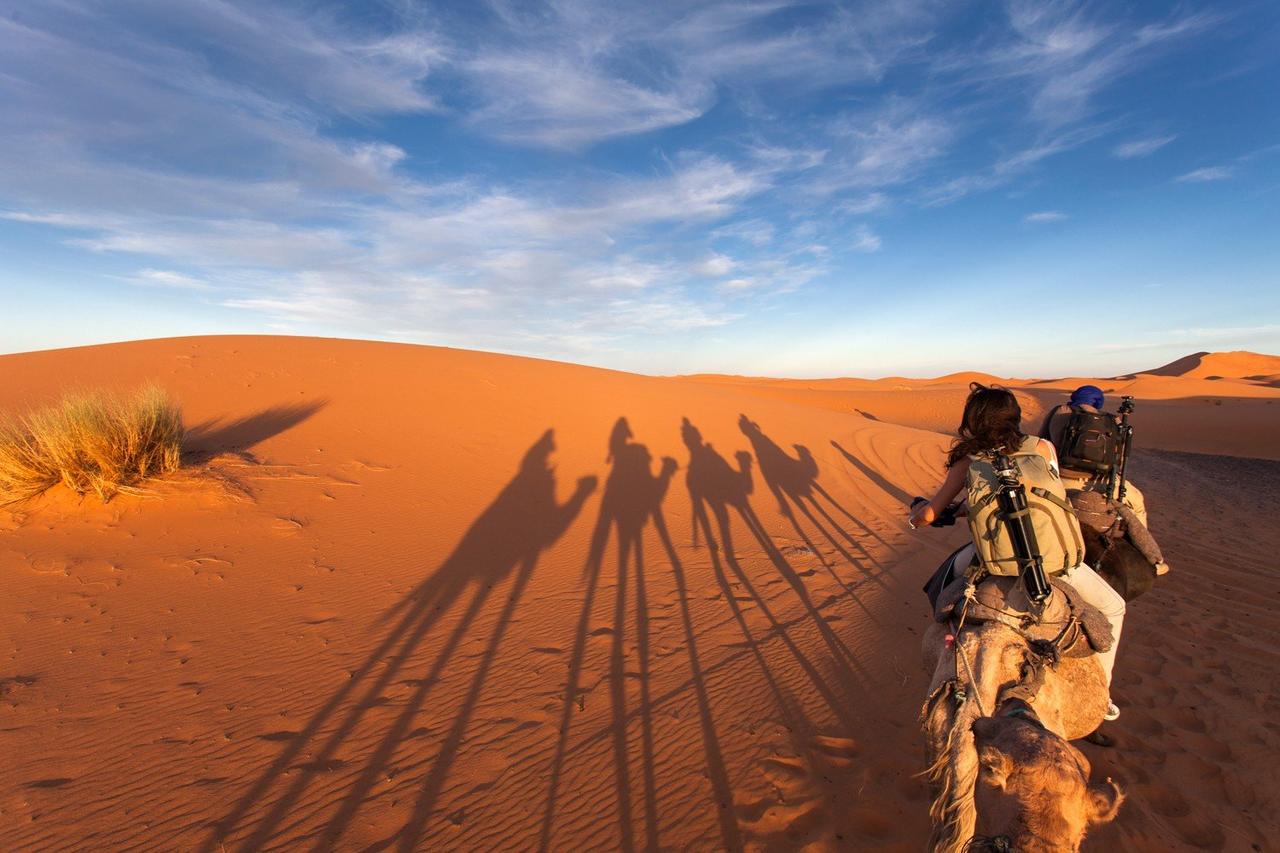 The weather warms up in April after a cooler winter and Morocco springs to life. Marrakech is full of colour, sights and smells; souks to get lost in; and luxury riads for newlyweds to shut out the world in their own blissful company. For true romance, spend a few nights in the foothills of the Atlas Mountains in a Berber tent, with peacocks roaming nearby and a hot tub for two. Ramadan starts at the beginning of May, which can make it difficult to travel, so factor this into your trip.
France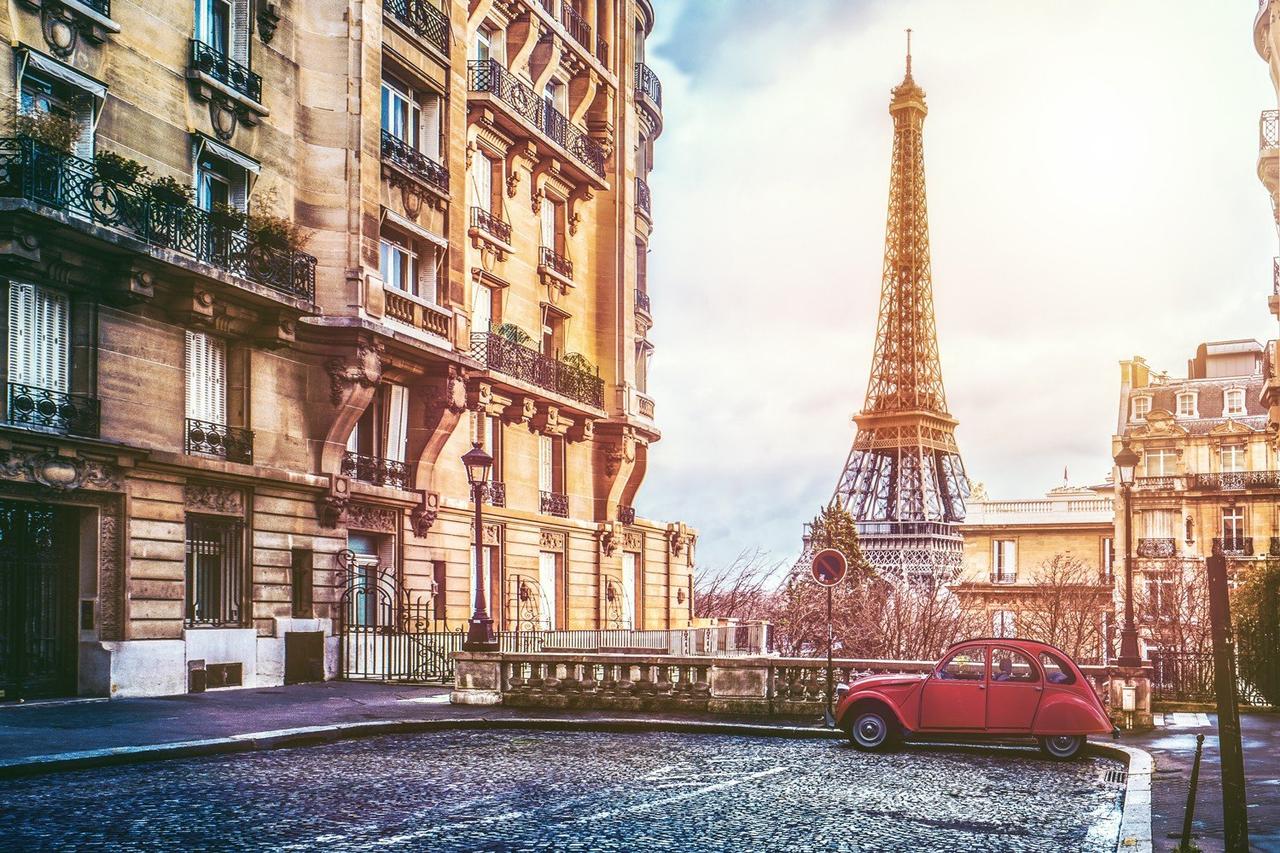 April in Paris: it's the perfect time to visit the French capital. Whether it's for a long weekend or the start of a European adventure, the museums' big summer exhibits have opened their doors, the parks and food markets are bustling and the weather as you stop for a croissant along the Seine is magnificent. Hire a car or take a train (to make the most of the wine) and head down to Provence, Dordogne, Normandy, or the Cote D'Azur.
Best Honeymoon Destinations in May
The Seychelles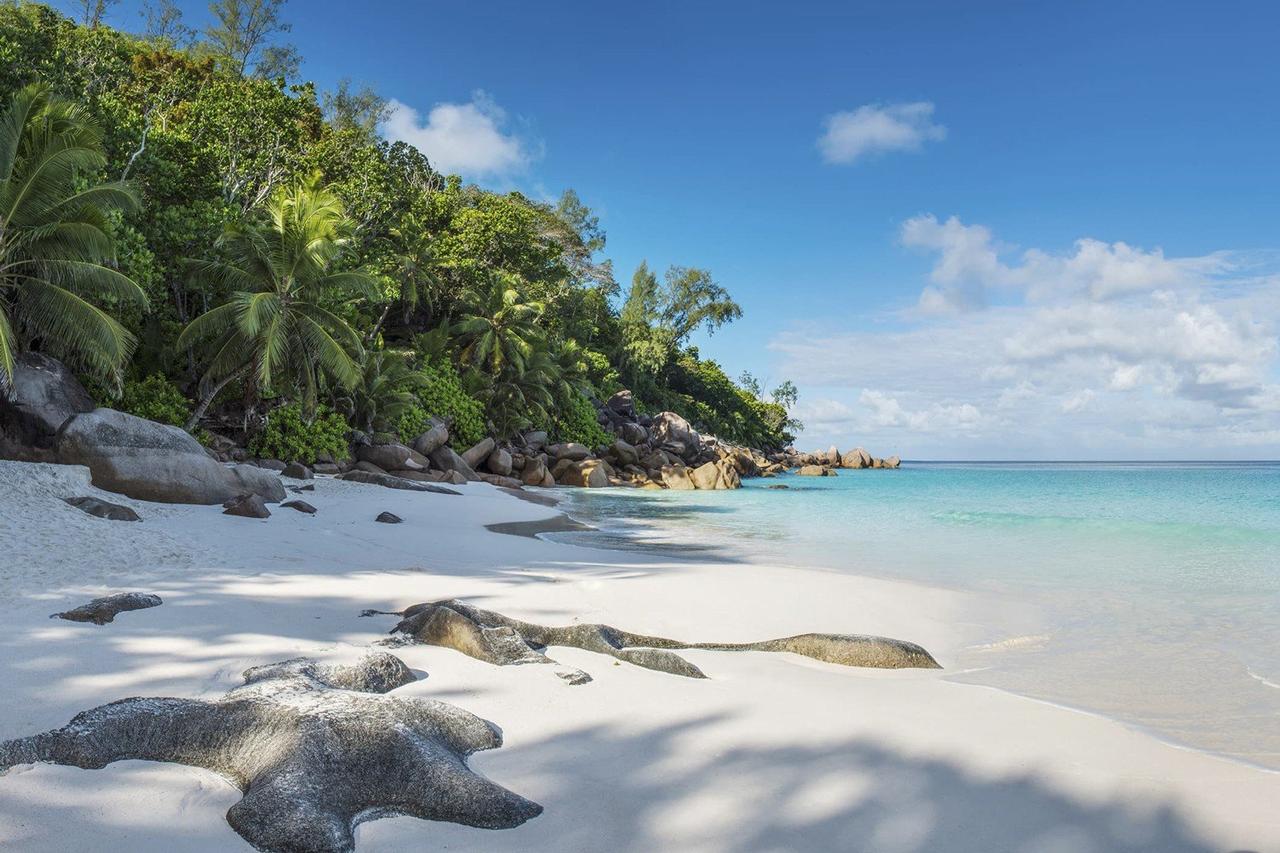 The Seychelles is the ultimate in romantic honeymoon destinations and a beach break like no other. Deserted beaches and private retreats make this ideal for any couple wanting to get away from it all for blissful rest and relaxation. Each of the Indian Ocean islands is beguiling in its own way but you'll want to make your way to Denis Island to visit their resident giant tortoises and the beaches on Praslin and Mahe. May is the best month for warm, calm beach weather.
READ MORE: The 50 Best Honeymoon Destinations for 2021
Tuscany, Italy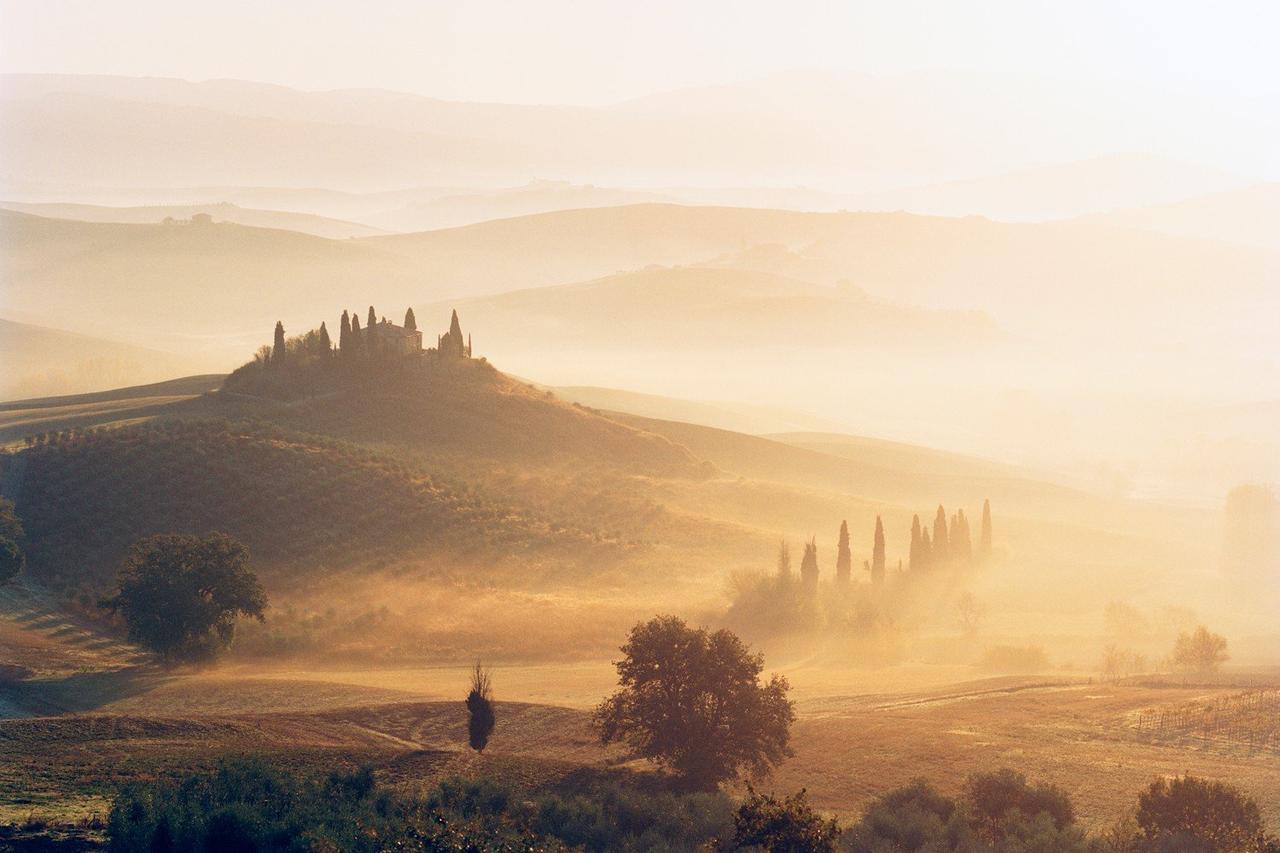 Italy comes into its own in the summer months, but visit in May and you'll get those summer-like temperatures without the sun-seeking crowds. The rolling verdant countryside of Tuscany is bright green at this time of year, dotted with rapeseed, poppies and wildflowers. Crammed with UNESCO world heritages sites, the ancient capital of Florence and more vineyards than you could possibly ever tour, Tuscany is a dream honeymoon destination.
Canada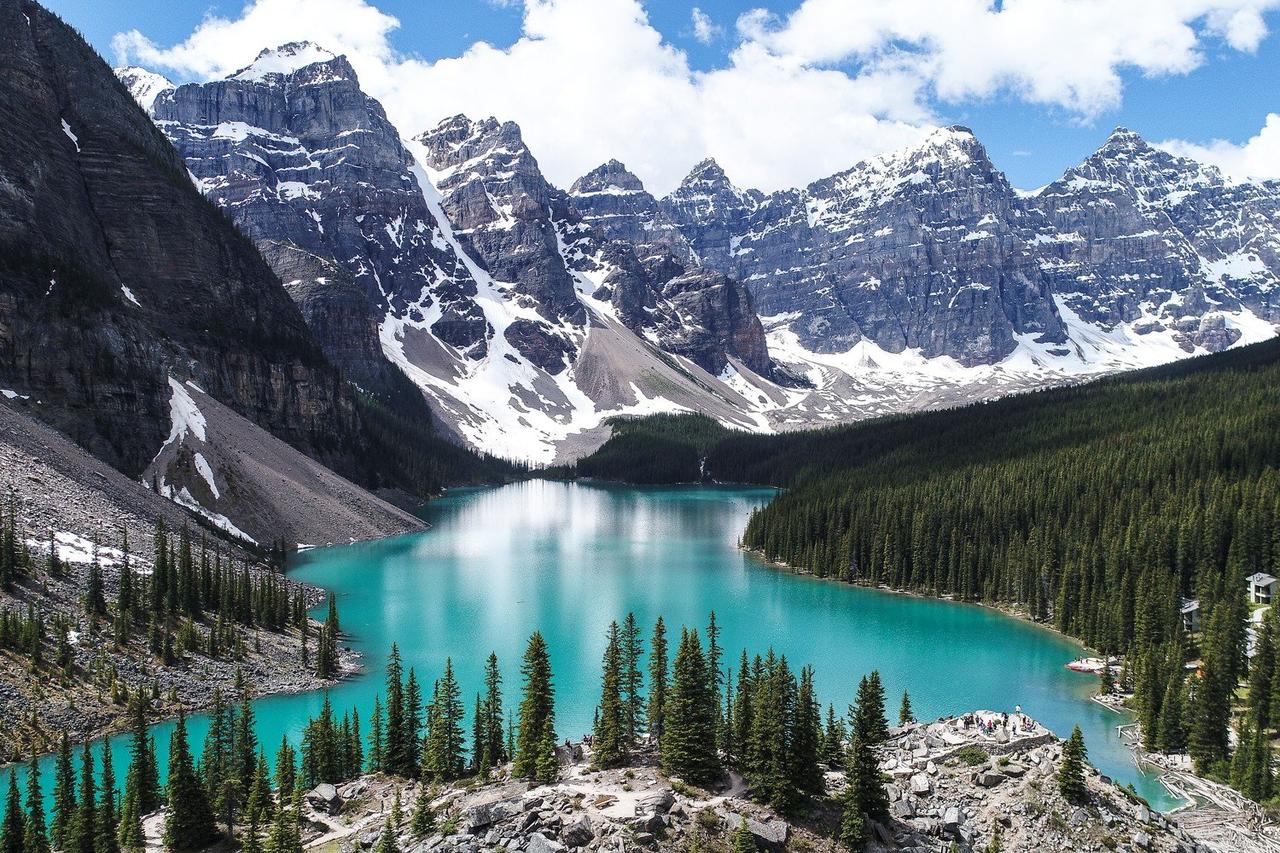 Mid-May to June sees long sunny days and balmy nights without the huge tourist crowds in Canada. Higher regions like Banff National Park will be cooler but refreshingly so, while east in Toronto or Montreal or west to Vancouver, you'll find all the summer attractions, festivals and events beginning to open without the huge queues. For sight-seeing, road tripping, mountain climbing, amazing gastronomy, beer brewing, harbour touring and more, there's a city waiting for you in this vast country.
Cape Verde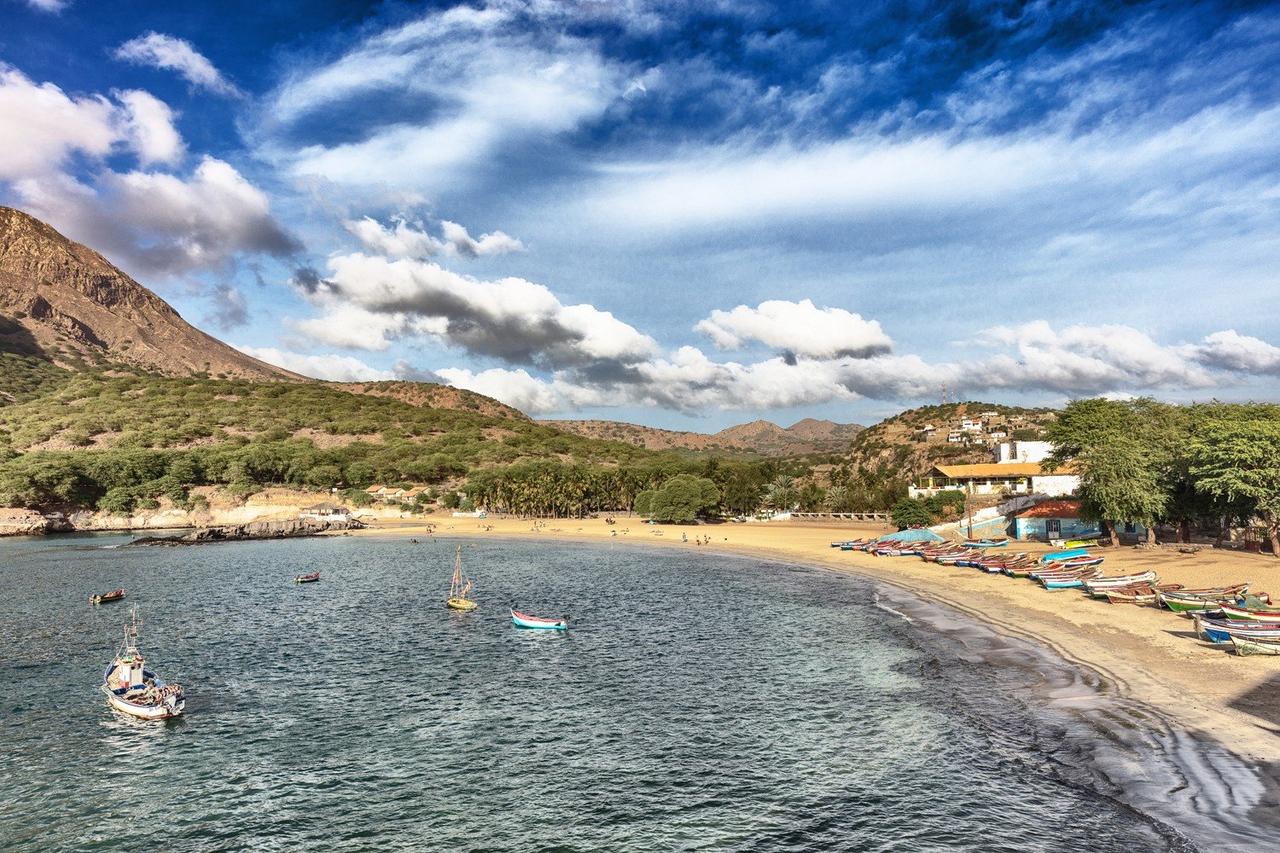 These 10 islands are a cultural melting pot of African, Brazilian and Portuguese influence, 500km off the coast of Senegal. Their striking lunar landscape, powdery beaches and cobbled towns offer amazing music, water sports and food. Cape Verde is a year-round sun destination but May is great for a big dose of warmth that won't leave you running for shade all the time. No-one wants to spend their honeymoon searching for the nearest AC!
Best Honeymoon Destinations in June
Greek Islands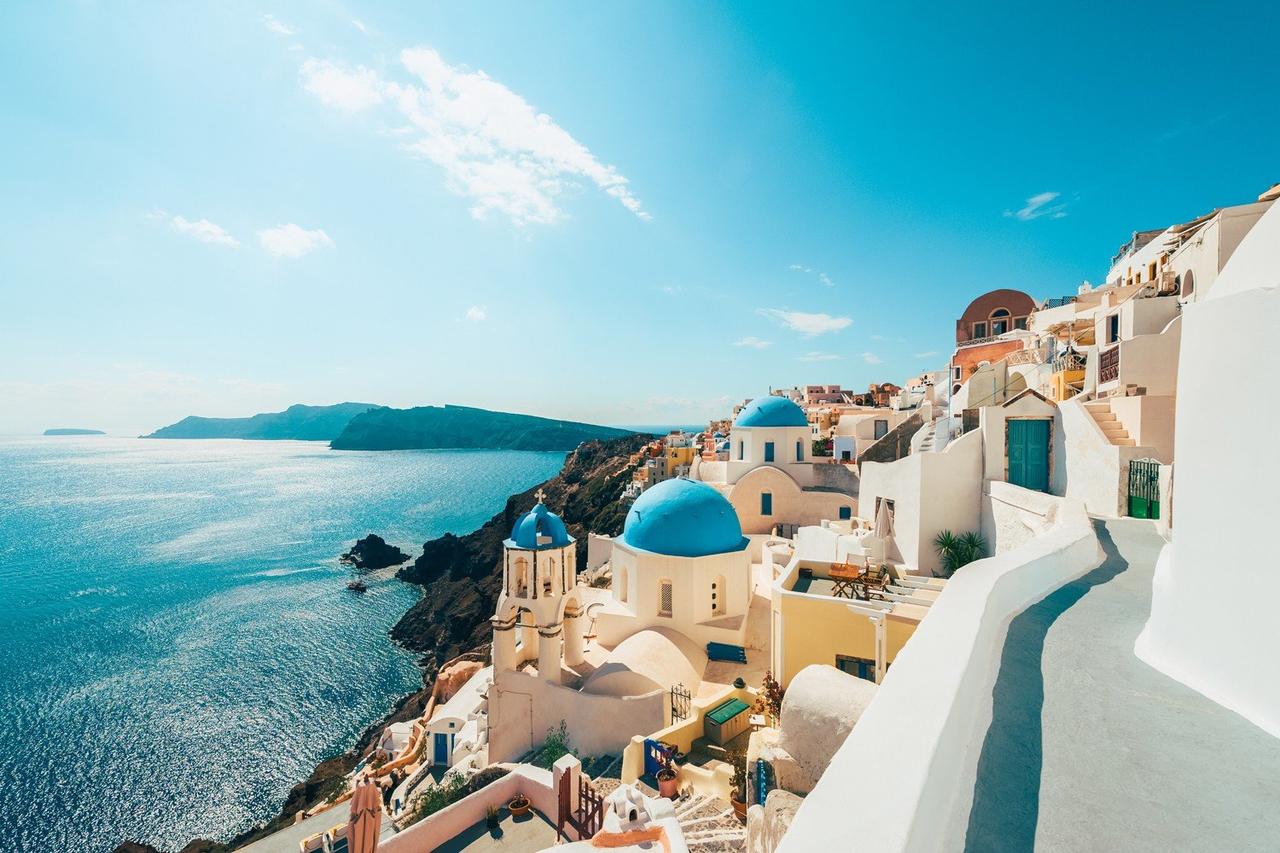 Every Greek island has its own personality and flavour, whether you want nightlife, luxury or picture-perfect views. With its charming white-washed villages and stunning sunsets, Santorini has claimed the romantic honeymoon crown for many years. But the history-packed isle of Crete, buzzing Mykonos, cosmopolitan Rhodes, secluded Lesbos and striking Peloponnese are coming into their own. All the Athenians flee the heat of the capital later in the summer so June is your go-to time. Want to know where to stay? Here's our guide to the best Greek honeymoon hotels.
READ MORE: The World's Most Romantic Honeymoon Experiences
USA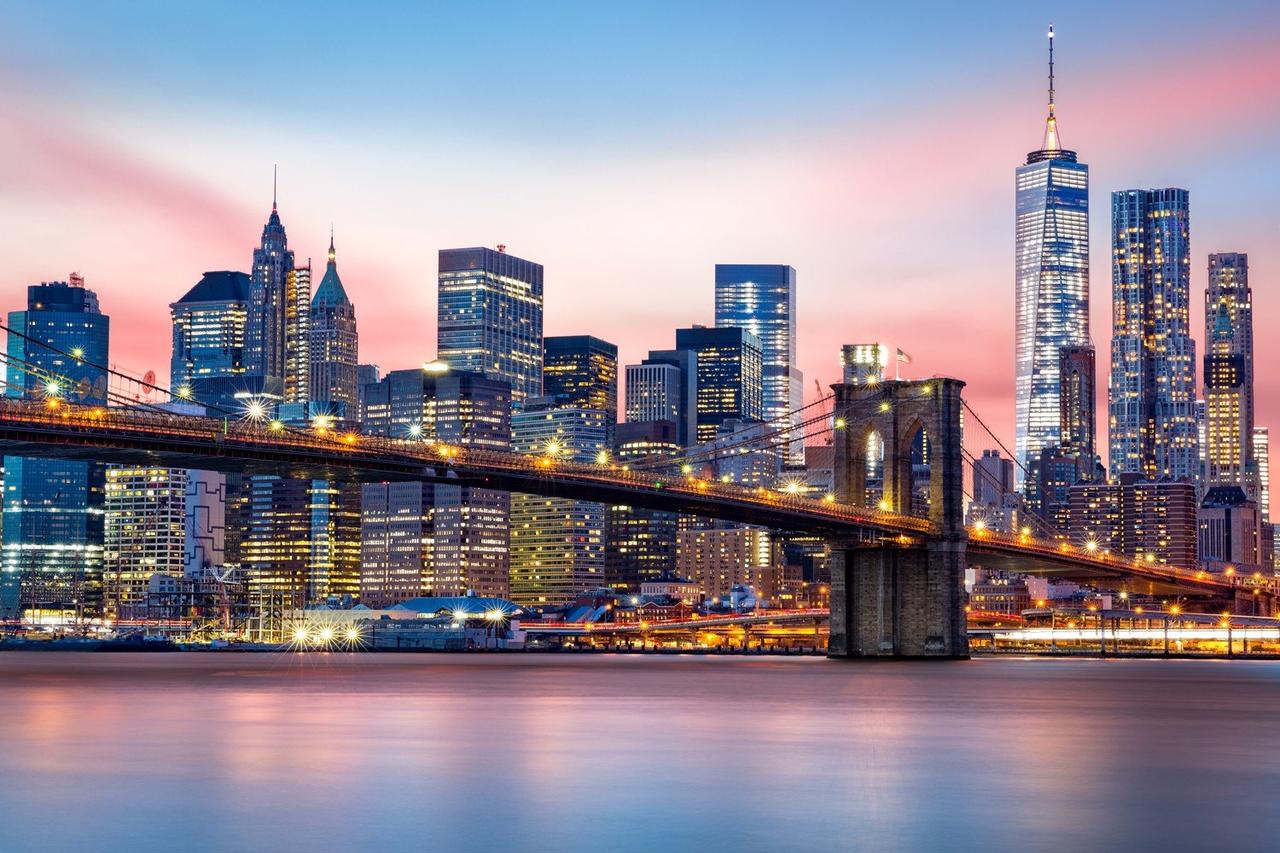 America has a vast number of different climates, but almost all states are a pleasant temperature in June. New York is sunny but not scorching; Nashville is alive with its annual country music festival; the waterfalls are at their peak in Yosemite National Park; and New Orleans is a jubilee of concerts and festivals. Whether you road trip Route 66 or stick in NYC, there's plenty to do.
ABC Islands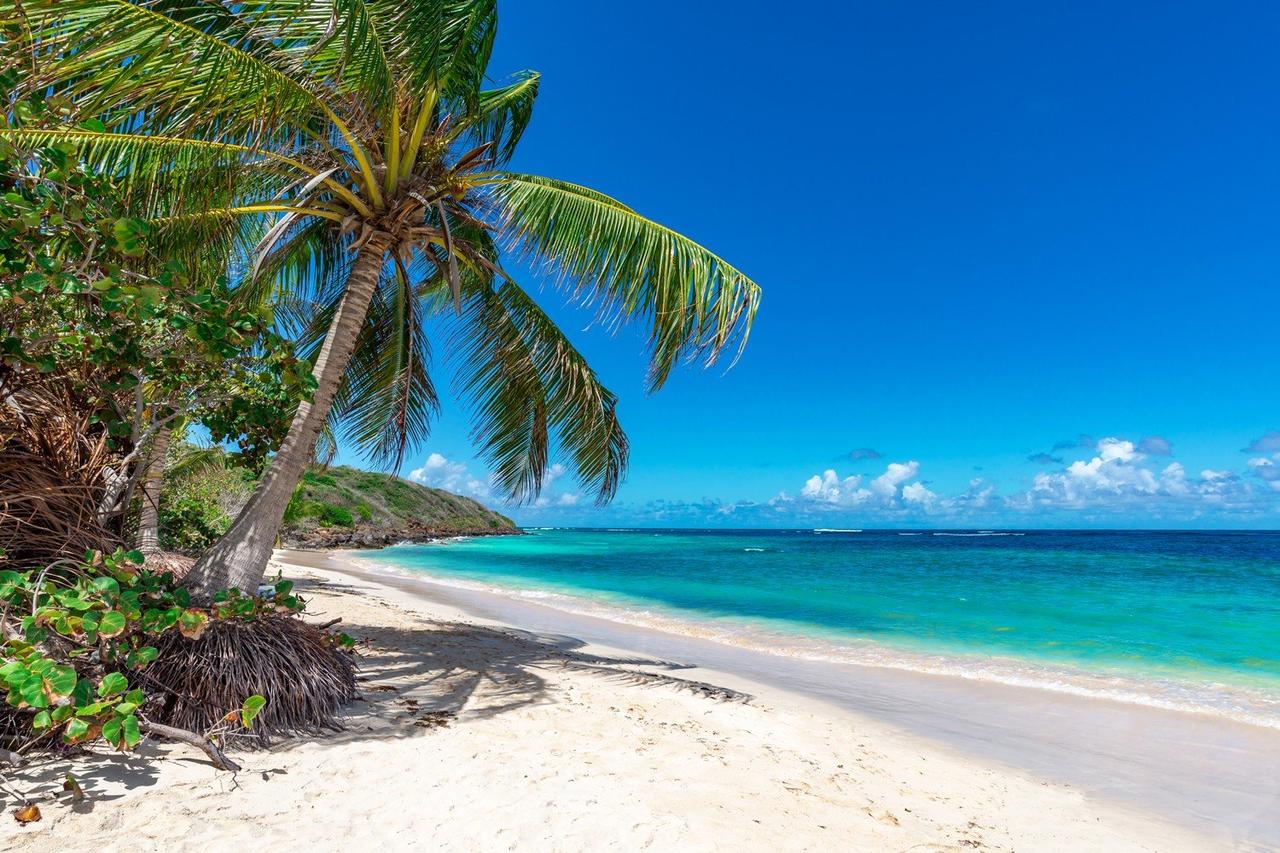 You might think the Caribbean is out the question in the summer, but the Dutch-owned ABC islands fall outside the hurricane belt. Aruba, Bonaire and Curacao cater to different kinds of travellers: all-inclusive lovers; diving aficionados; and culture vulture with a penchant for colonial-style architecture. As they're still not on most UK travellers' radar, you'll get cheaper rates but the same cool Caribbean experience.
Bali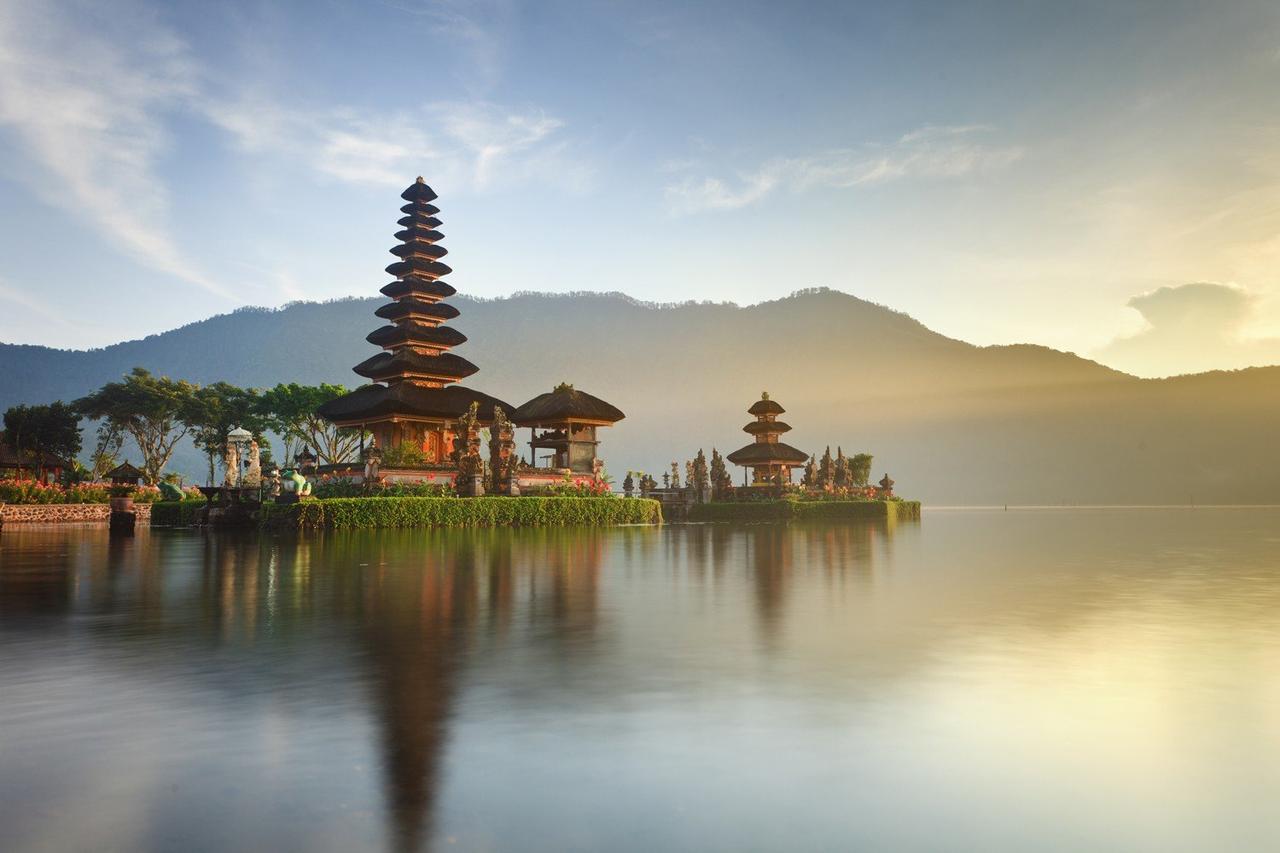 The lush Indonesian island of Bali blossoms in the summer months. In June, you'll beat the school holiday rush and the dry season brings with it some of the world's best waves on the western peninsula. If you're a beginner or pro, Bali is a dream diving and surfing destination. If not, its rice terraces, volcanic hillsides, visually arresting temples and vibrant food scene make it a mecca for paradise-seekers and free-spirits.
Best Honeymoon Destinations in July
Corsica and Sardinia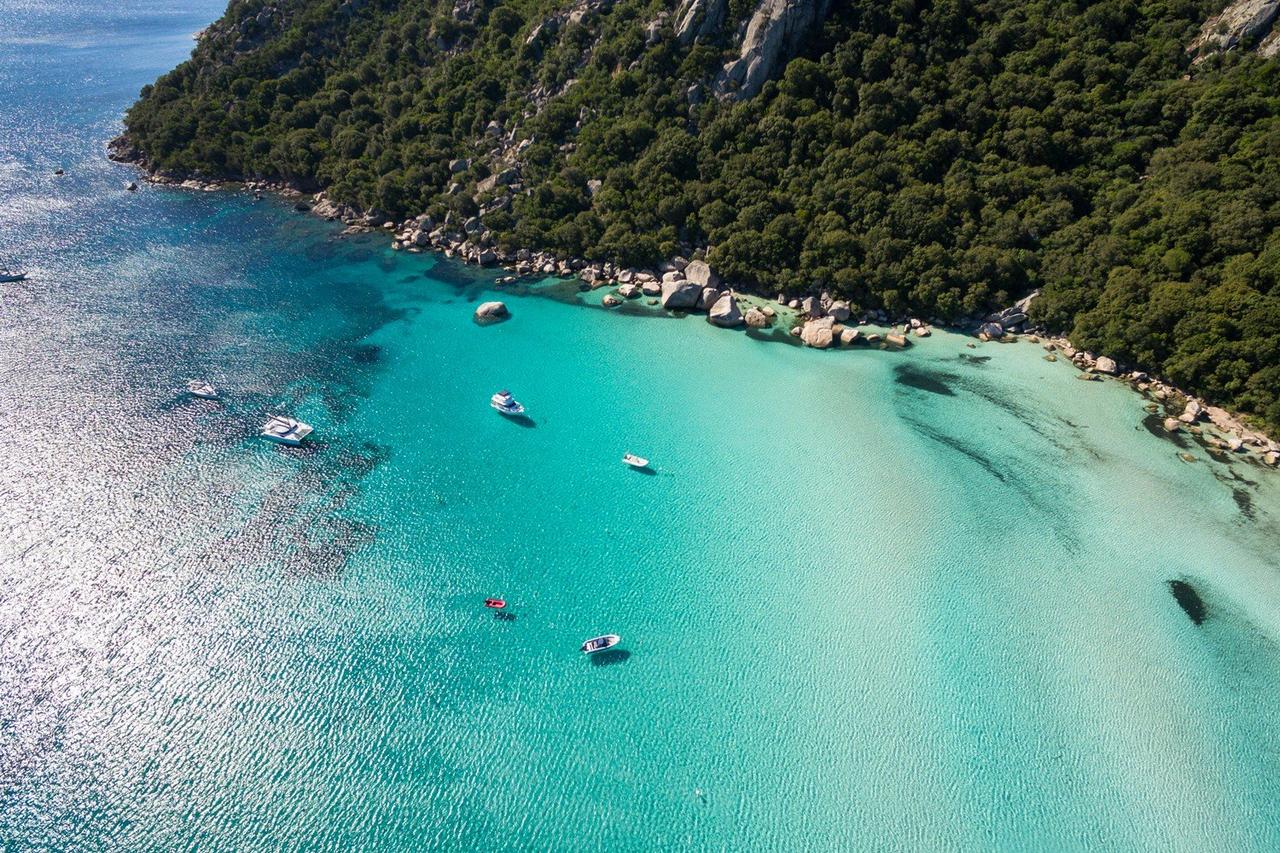 These two neighbouring islands get around 12 hours of sunshine a day in July. Laze on the sands as you hop between the beaches on French Corsica before spending the night in the buzzing towns of Calvi or Porto Vecchio. The glitz of the Costa Smerelda calls on the Italian island of Sardinia, but nearby you'll find secluded swimming spots, Roman ruins and restaurants worth whiling an afternoon away in.
READ MORE: 17 Stunning Places to Mini-Moon in Scotland
Yucatan Peninsula, Mexico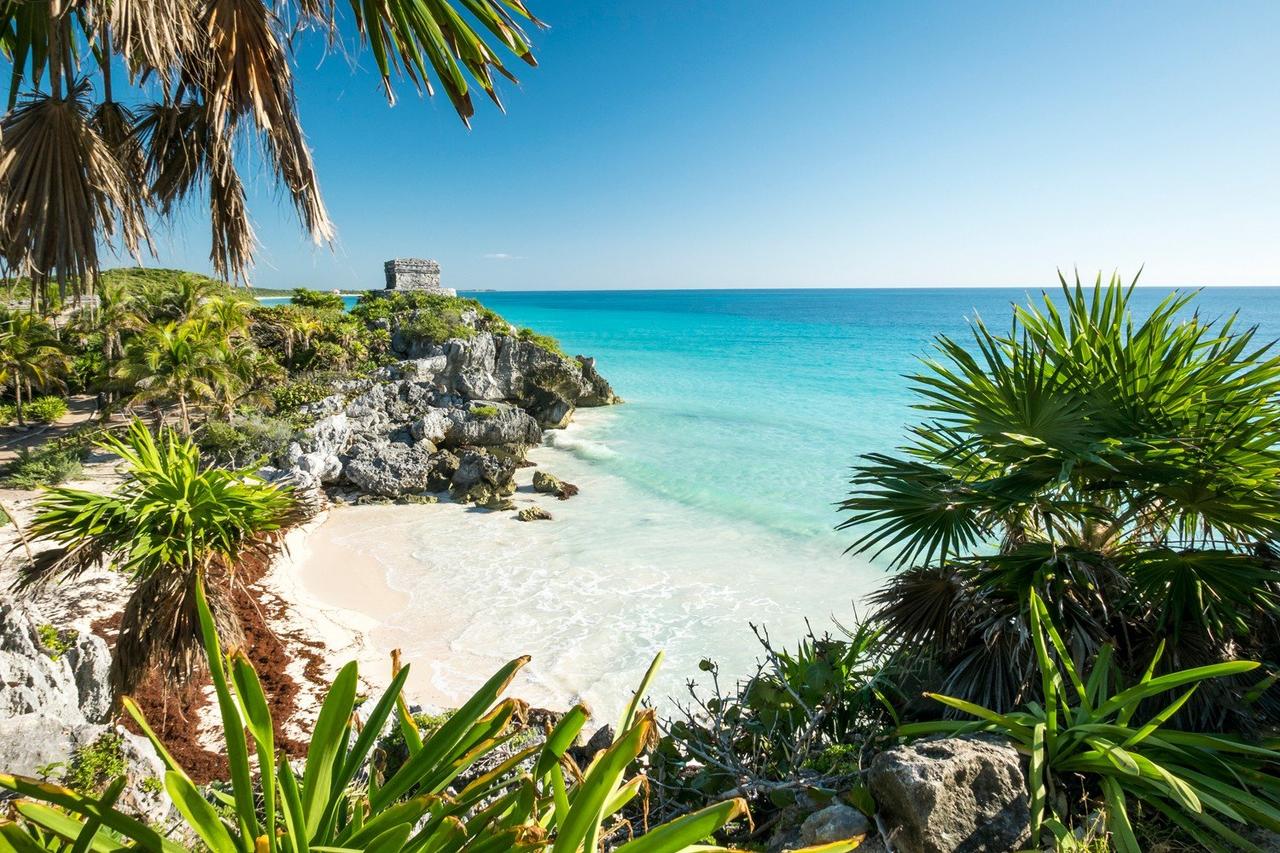 Picture-perfect beaches, mind-blowing ancient Mayan ruins and inviting cenotes are just the tip of the iceberg in Mexico's Yucatan Peninsula. Whether you're just after an infinity pool with a swim-up bar or you want to explore the area's exciting cities, this is a honeymoon destination for everyone. In mid-July, head to Isla Mujeres for the unmissable annual Whale Shark Festival where hundreds of these giant creatures congregate offshore and swimmers can share their waters.
Colombia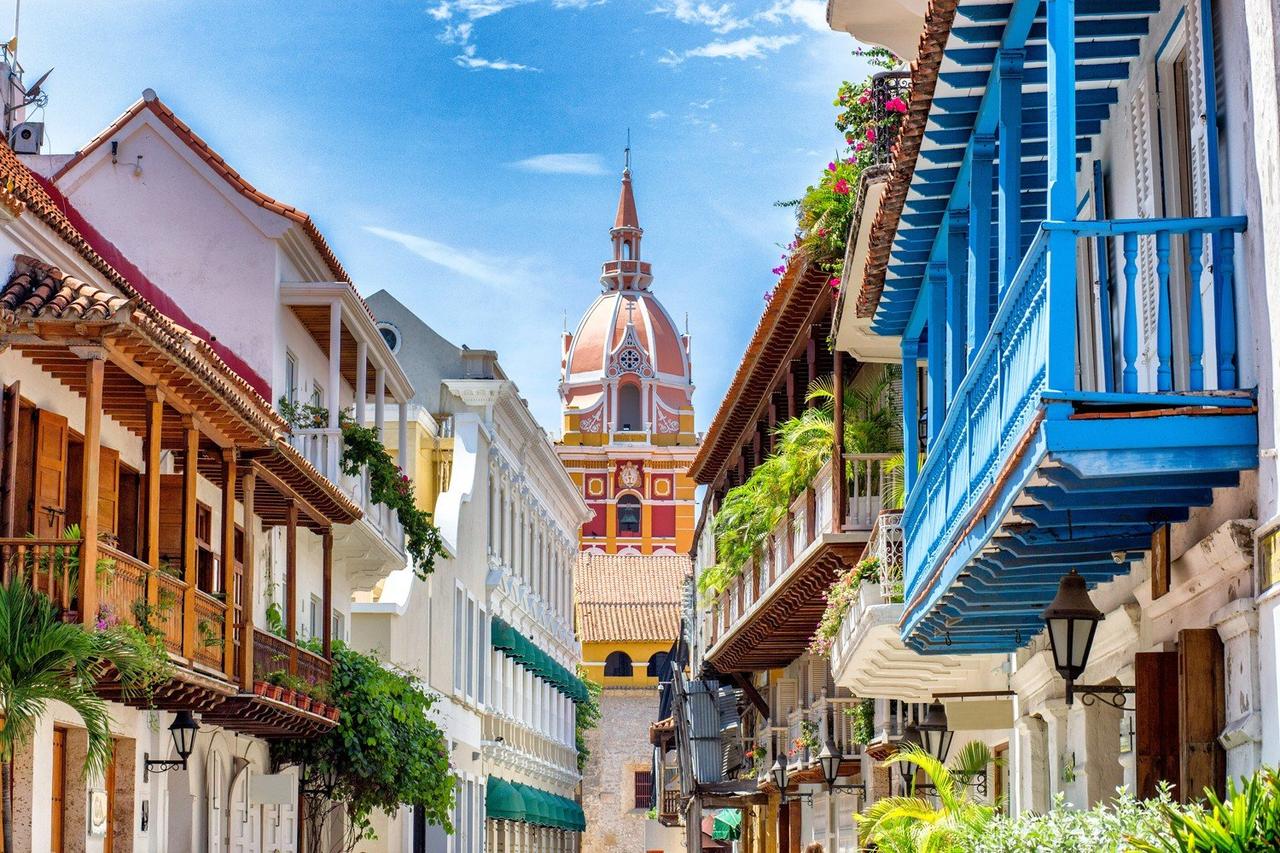 This emerging South American country experiences a mini dry season in the height of the summer, making it the perfect time to visit. Gorgeous weather, cool Caribbean beats, colonial architecture and a boom of dazzling new bars and restaurants make Cartagena the city of choice. Don't skip the gritty history of Pablo Escobar's home of Medellin, Cali's salsa clubs or the verdant Cocora Valley and Coffee triangle.
Kenya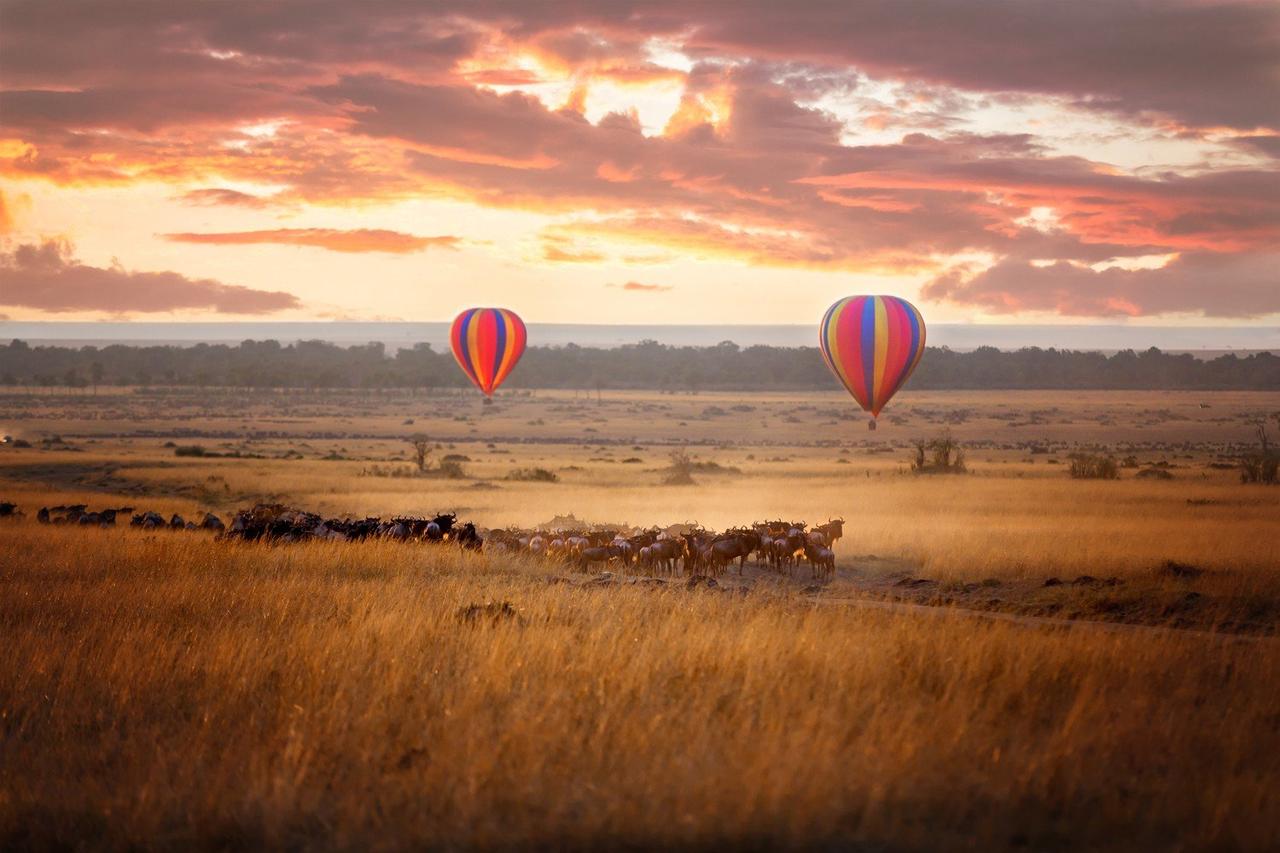 The greatest show on earth takes place in Kenya in July when the wildebeest make their Great Migration to the Masai Mara. Already a prime spot to catch the Big Five, the sweeping plains are flooded with birds, gazelles, zebra all within almost-touching distance of your safari jeep. Make it a twin-centre honeymoon and choose one of Kenya's gorgeous beaches around Mombasa or Watamu.
Best Honeymoon Destinations in August
The UK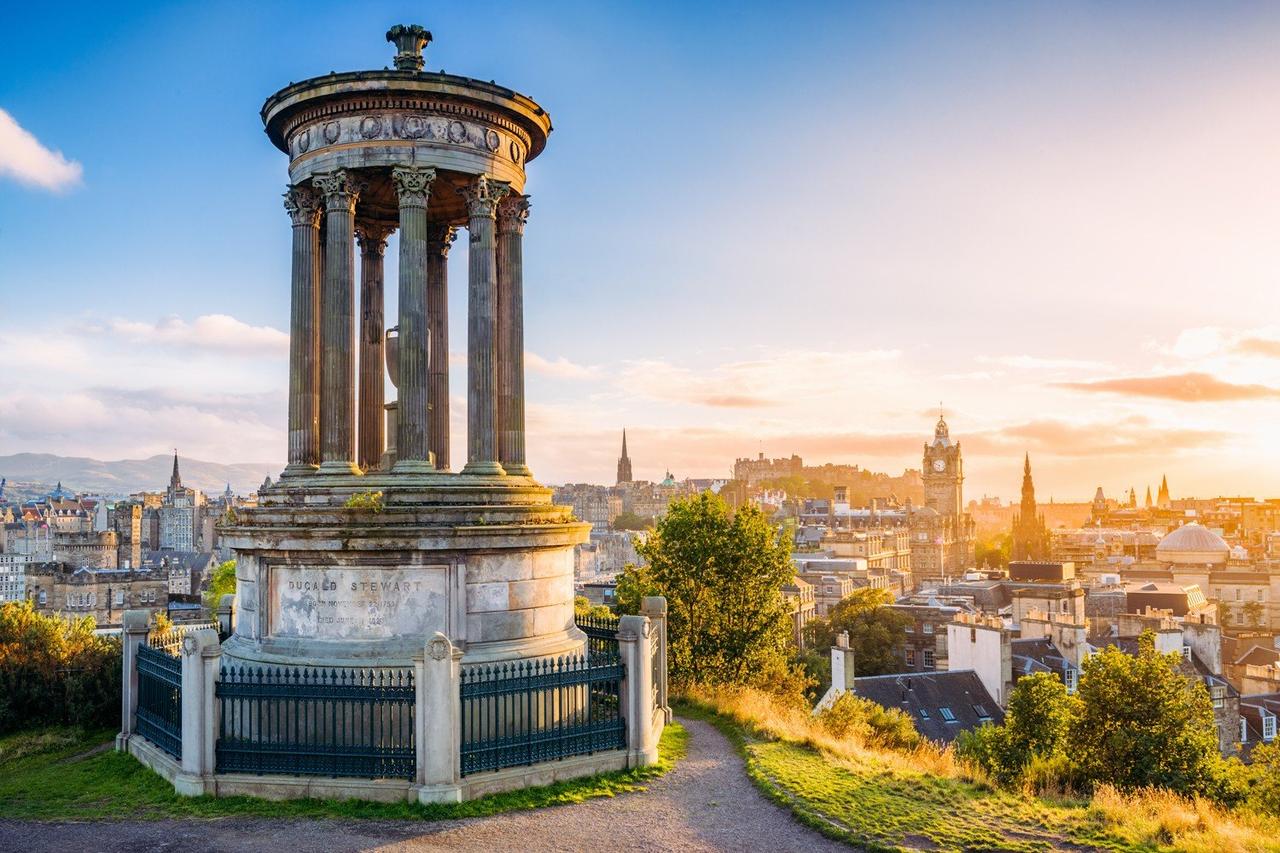 UK weather is never guaranteed, but August is prime time to experience the best of Britain. Scotland hosts the Edinburgh Fringe, the world's largest arts festival, and pub revellers spill out onto its sunshine-filled streets. Wales' rugged coastline comes into its own, as do it's eccentric festivals like the World Bog Snorkelling Championships. In England, Cornwall, the Lake District, Brighton and the Norfolk Broads are unmissable for a honeymoon or mini-moon.
READ MORE: 29 Amazing Places to Mini-Moon in the UK
French Polynesia and the South Pacific Islands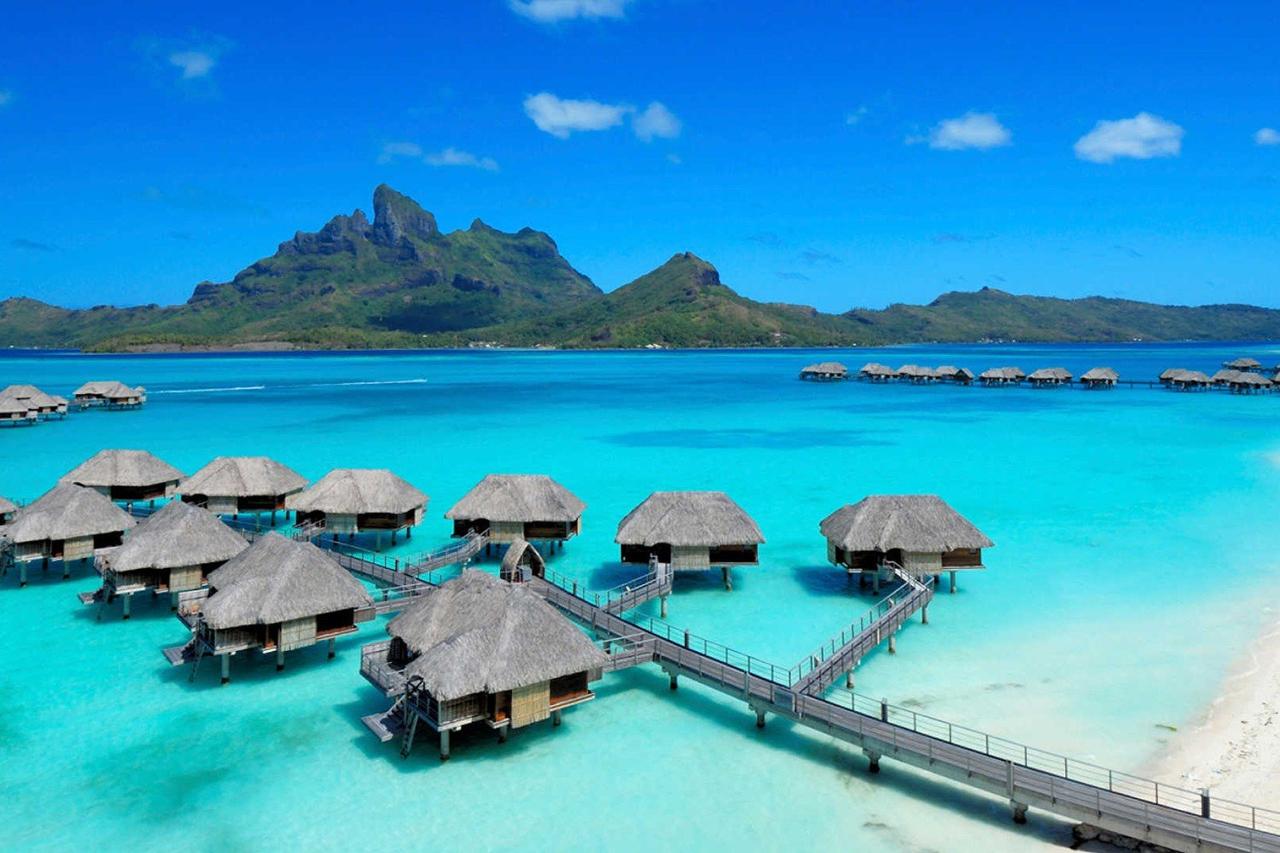 Those pictures you see on the front of a holiday brochure? Almost definitely French Polynesia. Home to the legendary honeymoon destinations of Bora Bora and Tahiti – where the overwater bungalow was born – these some 100 islands boast idyllic waterfalls, lagoons and lush landscapes. Close by are the beautiful palm-fringed islands of Fiji, Samoa and Vanuatu that should also make your list. Whale watching can be enjoyed in Tonga and Niue from July too.
Tanzania and Zanzibar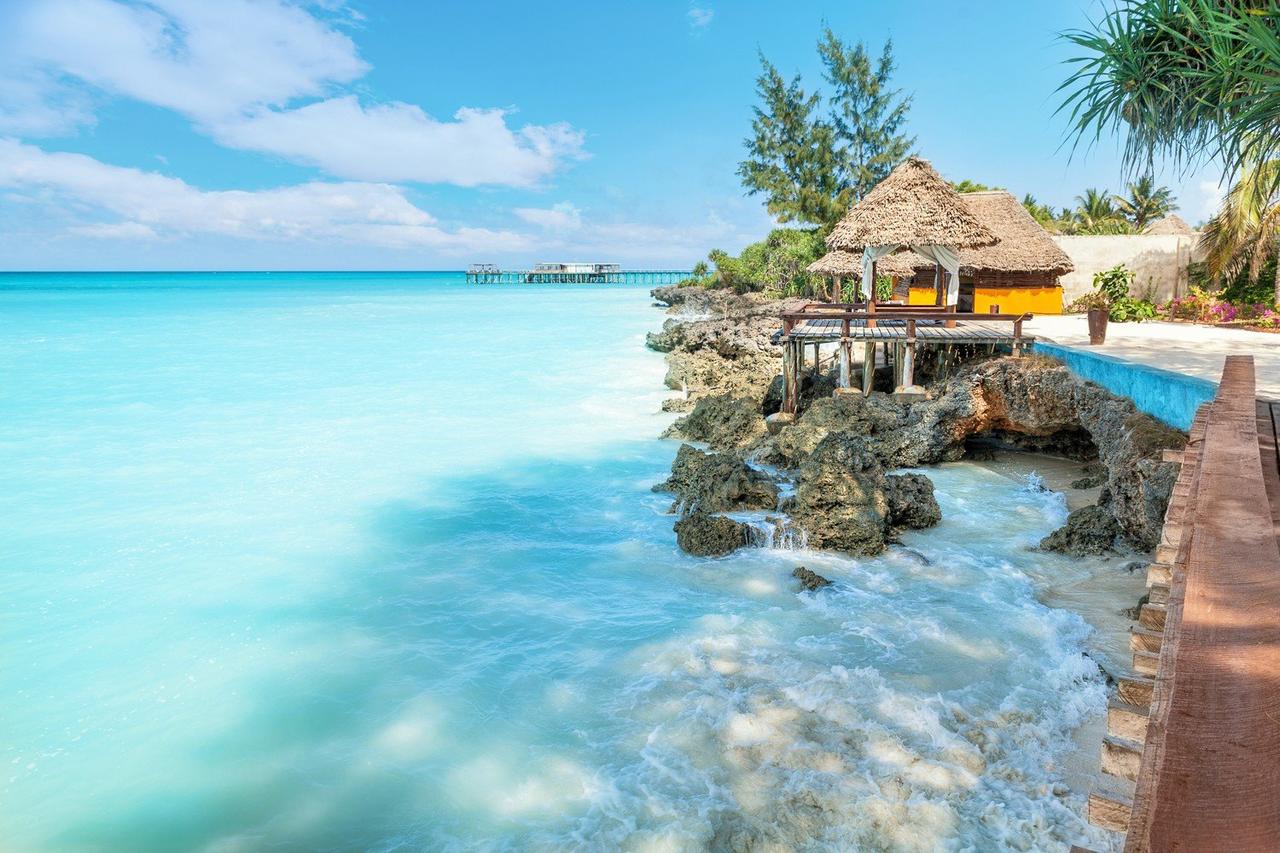 One of the biggest draws of Tanzania is Mount Kilimanjaro, a bucket list experience if ever there was one. But at the end of the rainy season, Tanzania also offers exciting wildlife-packed game parks with luxury bush camps and even chimpanzee trekking around Lake Victoria. A short flight or ferry takes you across to the icing-sugar sands of Zanzibar, full of boutique hotels and candlelit dinners.
Croatia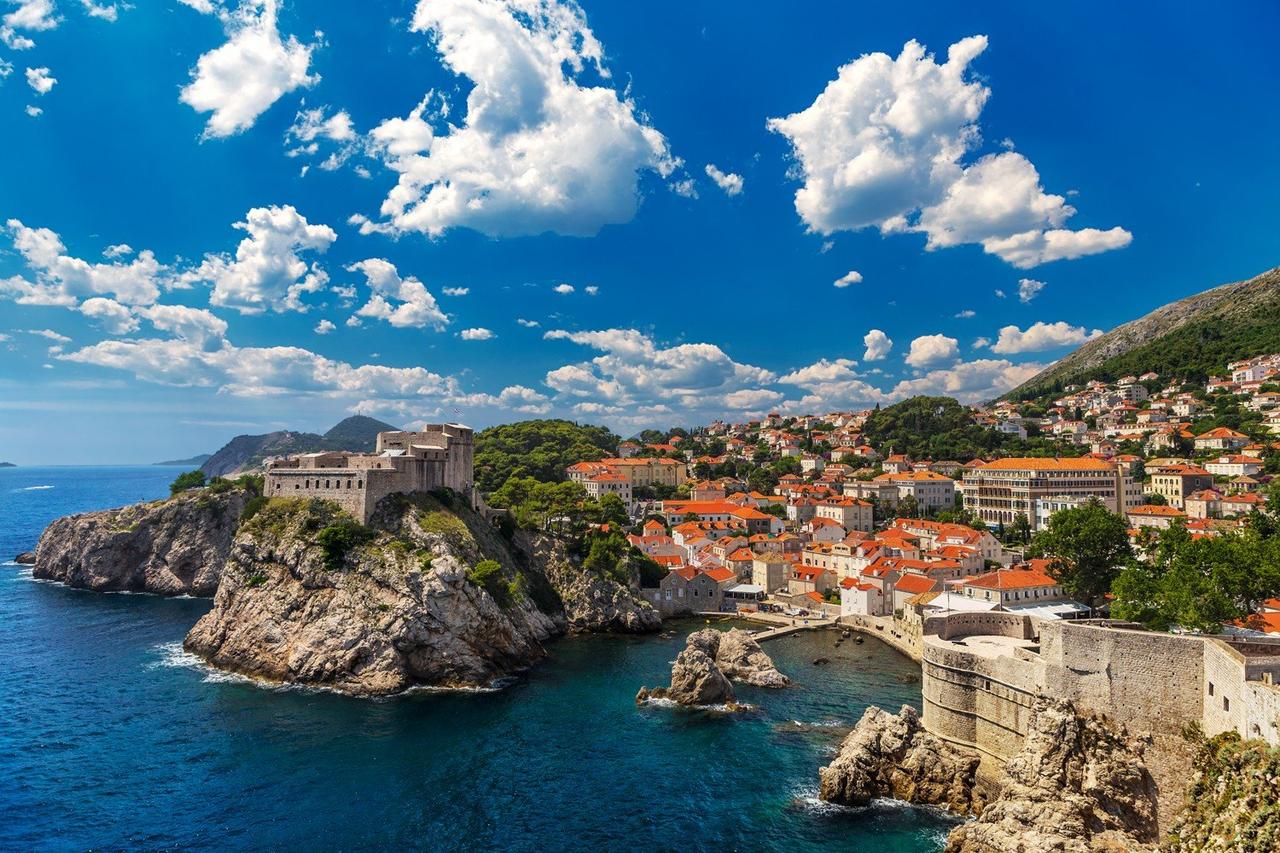 Crammed with beaches and enchanting seaside towns, medieval cities and towering pine forests, and with hundreds of islands waiting to be explored, Croatia is perfect for a summer honeymoon. Each island has its own special charm: Brac is best known for its postcard-perfect white beaches and hidden coves, while A-list favourite Hvar has a great party at every turn. If music is your passion, avoid heaving Ibiza and choose Croatia's exciting summer festival line-up instead.
Best Honeymoon Destinations in September
Mauritius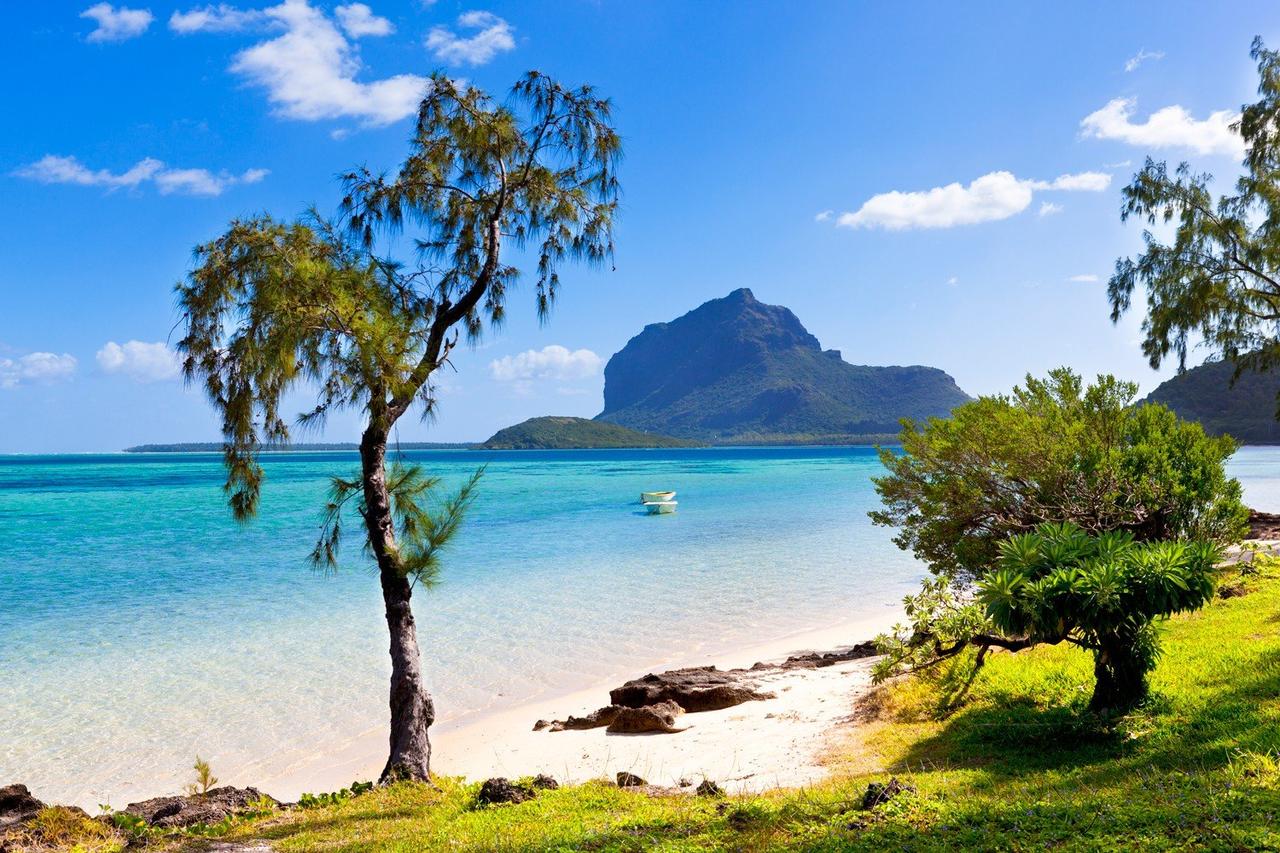 A tropical island with soul, Mauritians are renowned for their friendliness and hospitality, making it a perfect honeymoon spot. The Indian ocean island itself has plenty to brag about: white sand beaches, volcanic mountains, and waters of infinite shades of blue. Swim with dolphins, visit their world-class spas and golf courses, go zip-ling, quad biking and even walk with lions. You'll find plenty to pack those abundant daylight hours in September.
READ MORE: The Ultimate Honeymoon Gift List Guide
Hawaii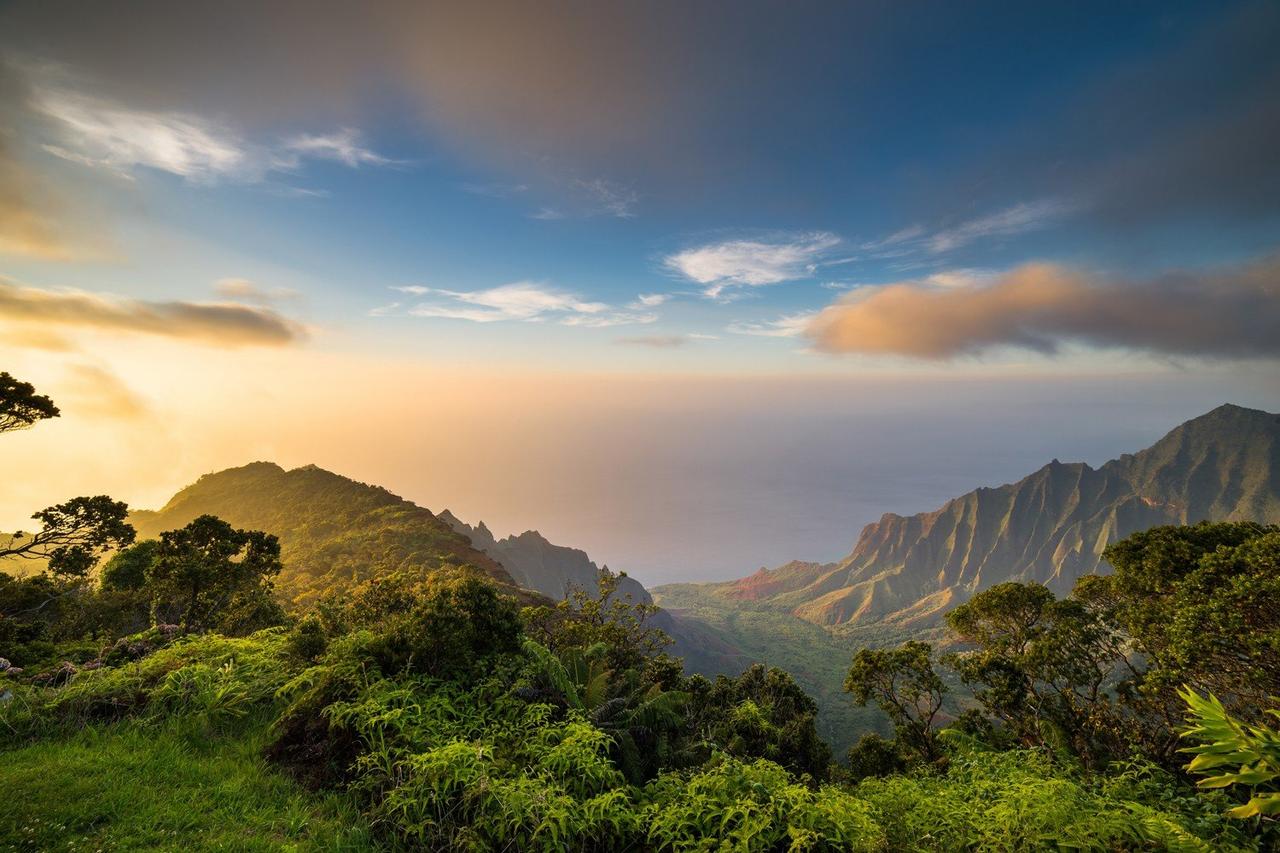 It's hot, hot, hot in Hawaii right now. The temperature doesn't even drop too much at night, meaning you've got all evening to explore these islands after dark. And at the end of summer you'll find fewer visitors and cheaper prices. The Aloha State has become synonymous with paradise: the six islands offer breath-stealing landscapes and perfect beaches and swarming coral reefs. Honeymoon activities abound.
Zimbabwe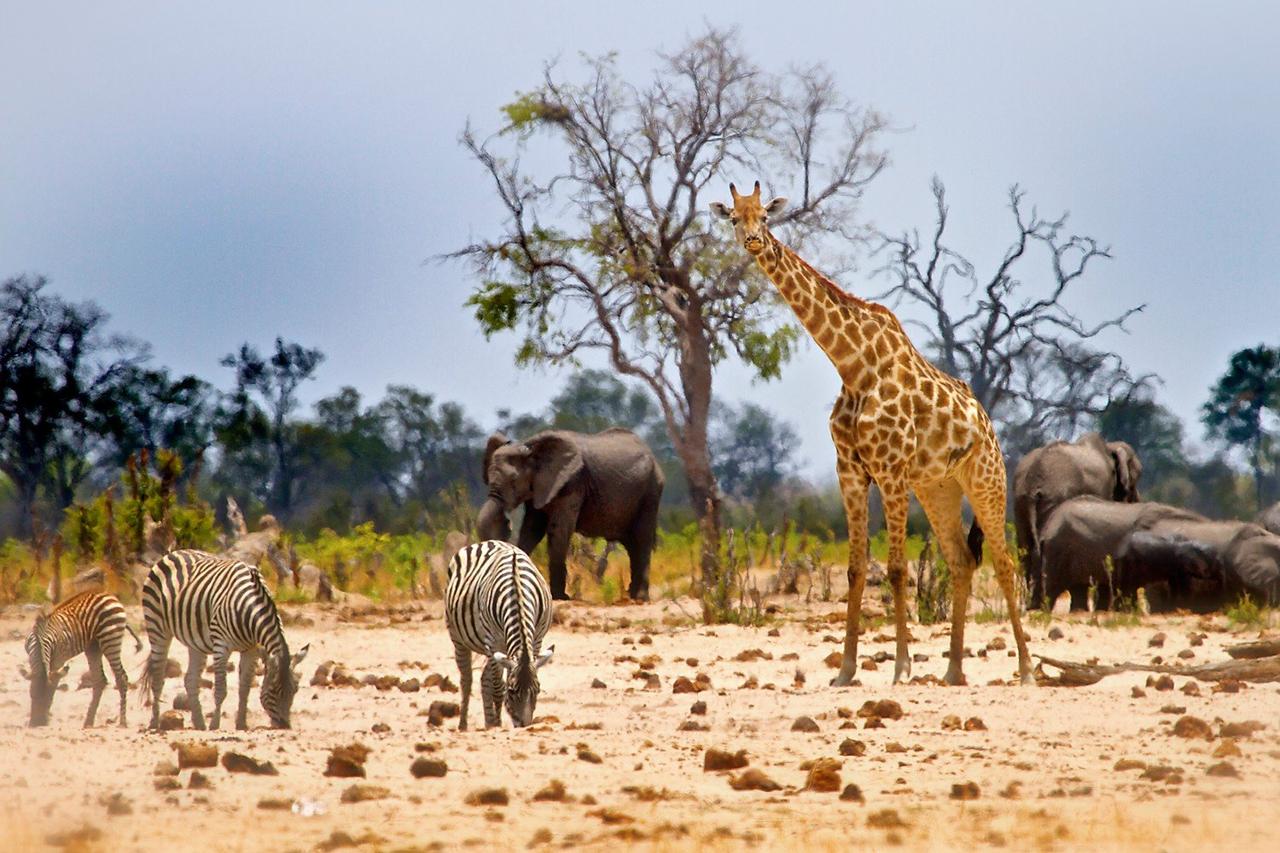 The old-school safari location is still among the best. As the rains dry up in September, the watering holes on the floodplains of Africa's Great Rift Valley fill with wildlife, and huge elephant herds make their home in the Hwange National Park. The stunning Victoria Falls is one of the natural wonders of the world and enough to tempt anyone away from flashier safari destinations. Take a steam train trip over Victoria Falls Bridge for an unforgettable romantic experience.
Peru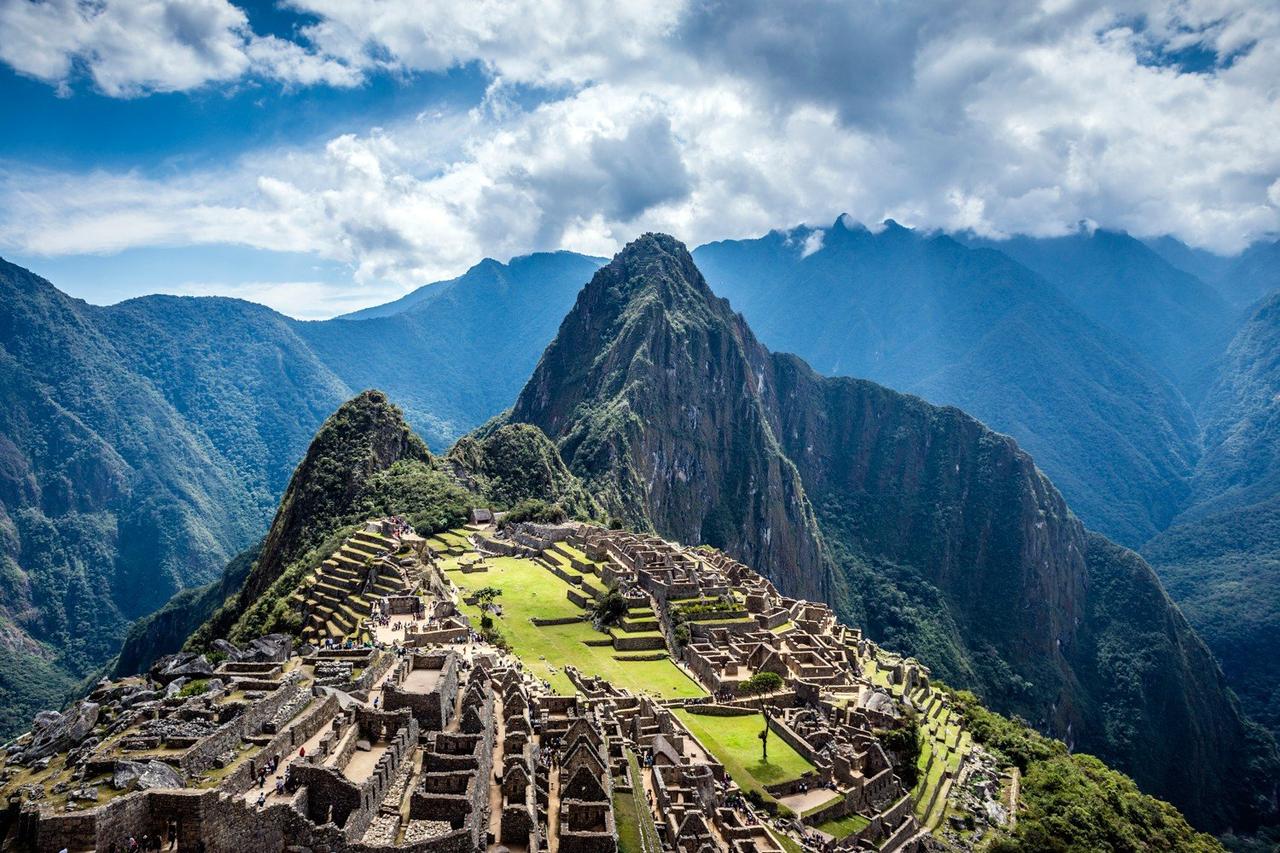 This is the best time for trekking in Peru so if the Inca Trail to Machu Picchu is on your bucket list pick September, although be aware you'll need to get your permits well in advance. Clear, sunny days aren't just good for walking. Tour the floating islands of Lake Titicaca, sleep in the middle of the Amazon Jungle, sandboard in Huacachina and enjoy the traditional ceviche in Lima. September is an ideal time for all of South America; you could do a big tour and include Chile, Argentina, Bolivia and Ecuador.
Best Honeymoon Destinations in October
New England, USA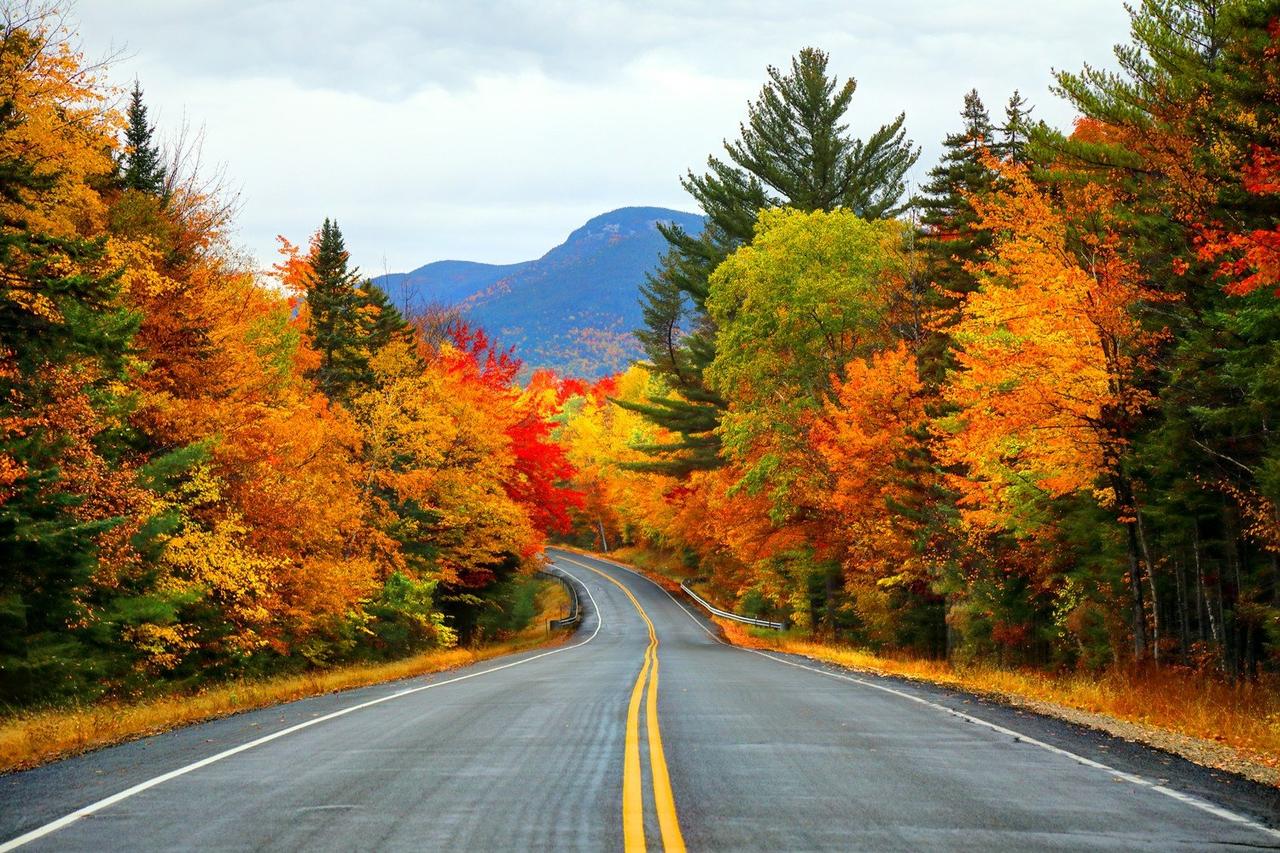 The dramatic New England fall colours begin in northern states of Maine and New Hampshire and move down to Massachusetts and Rhode Island by late October. The splendid autumn palette of scarlet, gold and yellow against the white and red houses of the area is an extraordinary sight. Those who chase the colours are called 'leaf peepers' and it's the perfect time to explore all these states have on offer.
READ MORE: Cool Celebrity Honeymoon Destinations You Can Actually Visit
The Galapagos Islands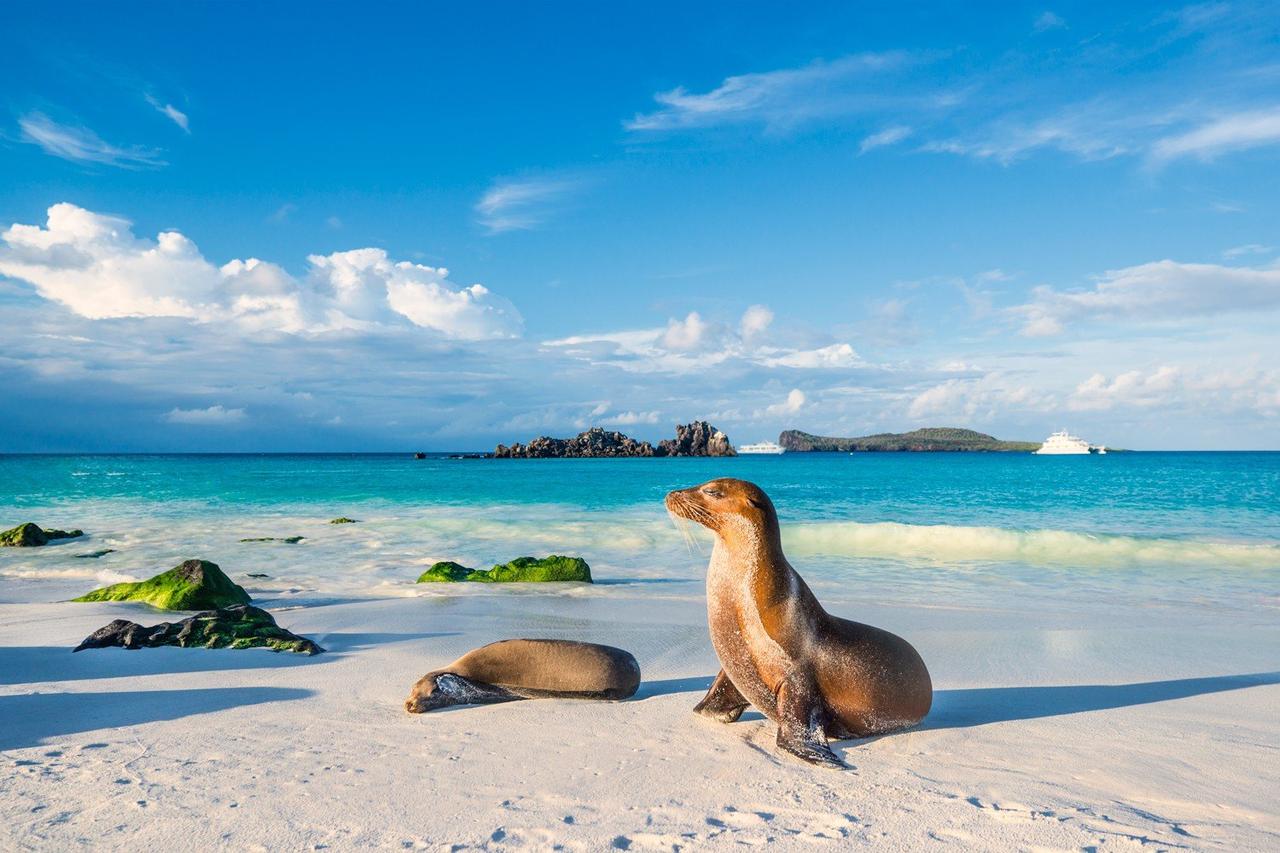 The wildlife is particularly active in October in the Galapagos Islands, but it's still just on the cusp of high season so prices are lower. One of the highlights is swimming with the playful sea lion pups, while dolphins, whales and sea turtles can be spotted in the water. Waved albatross nest at this time of year, putting on a fascinating mating ritual, while a whole host of other birds and penguins will be waddling around. For nature lovers, this is the time to go.
Vietnam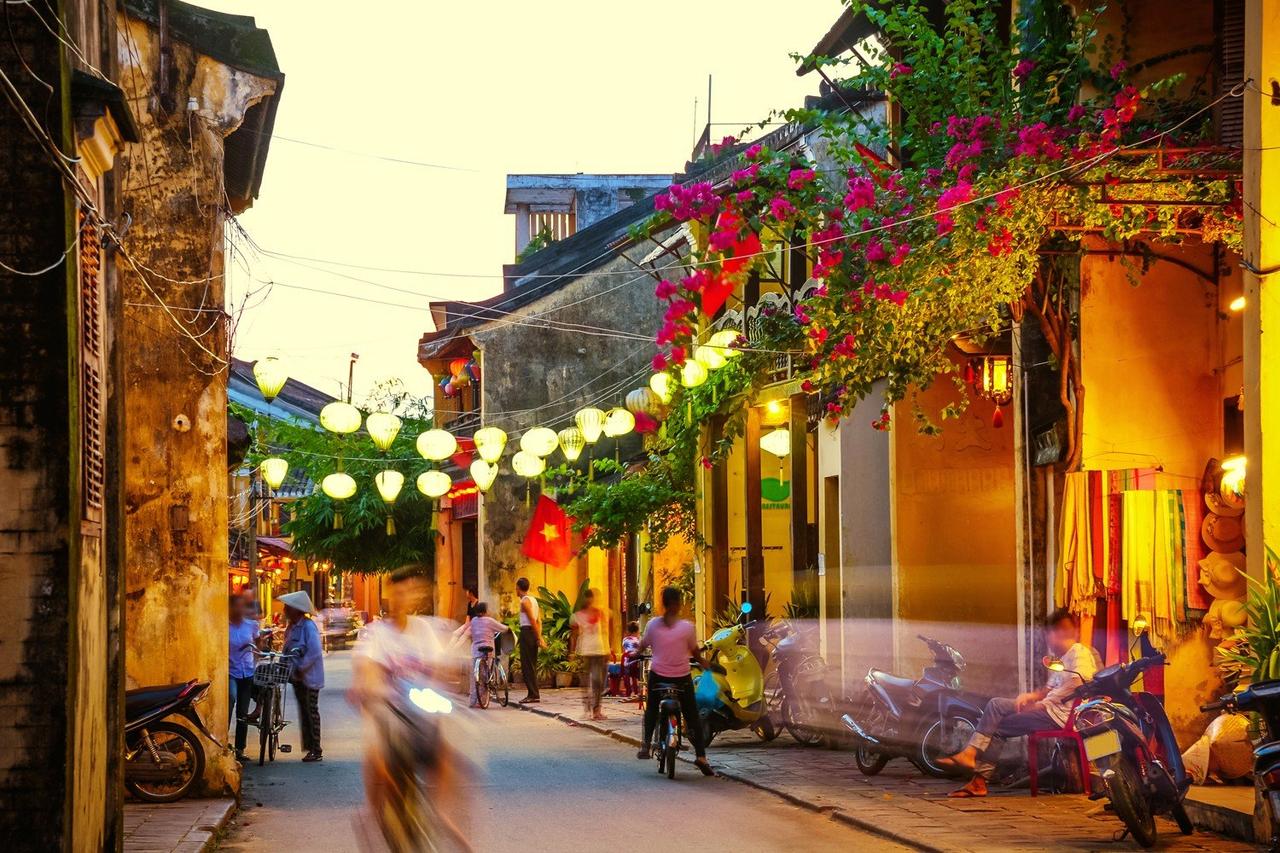 Autumn is one of the best times to travel in Vietnam; you avoid the imminent price hike going into high season in November, but temperatures are still warm. The mountain provinces are dense and green after the summer's heavy rainfall and limestone islands of Halong Bay less crowded. This is a honeymoon of experiences: the food, bustling cities, adrenaline-filled activities, once-in-a-lifetime motorbike ride on the Hai Van Pass, and even a contemplative visit to the war cemeteries.
Turkey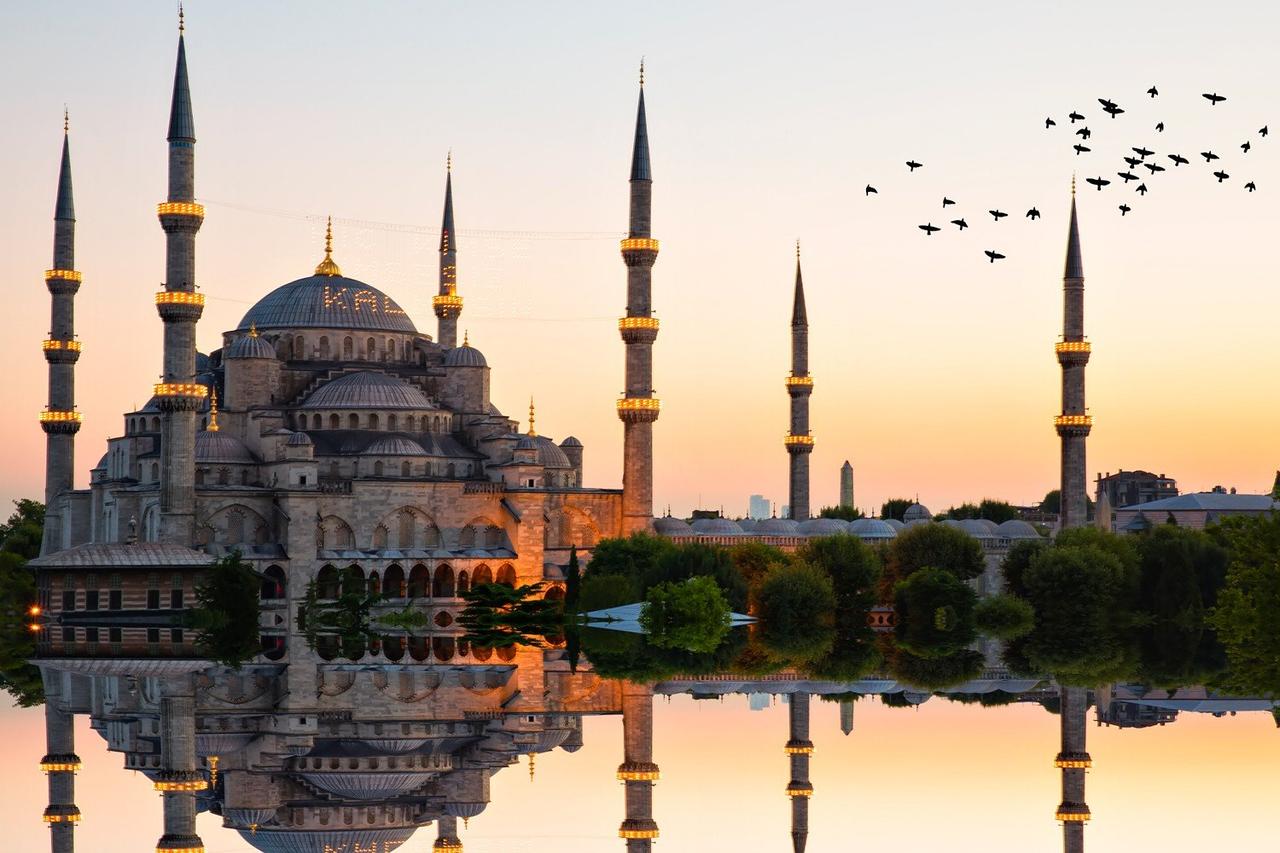 The unbearable heat on the southern Mediterranean coast is beginning to abate in October, making it perfect for visiting the array of ancient historical sites. The easy exploring extends to the capital Istanbul. Queues are shorter, pavement cafes open and the panoramic view from Galata Tower of the Old Town and its golden trees is magnificent. Autumn is the best season for fish in Istanbul so make sure to indulge.
Best Honeymoon Destinations in November
Cuba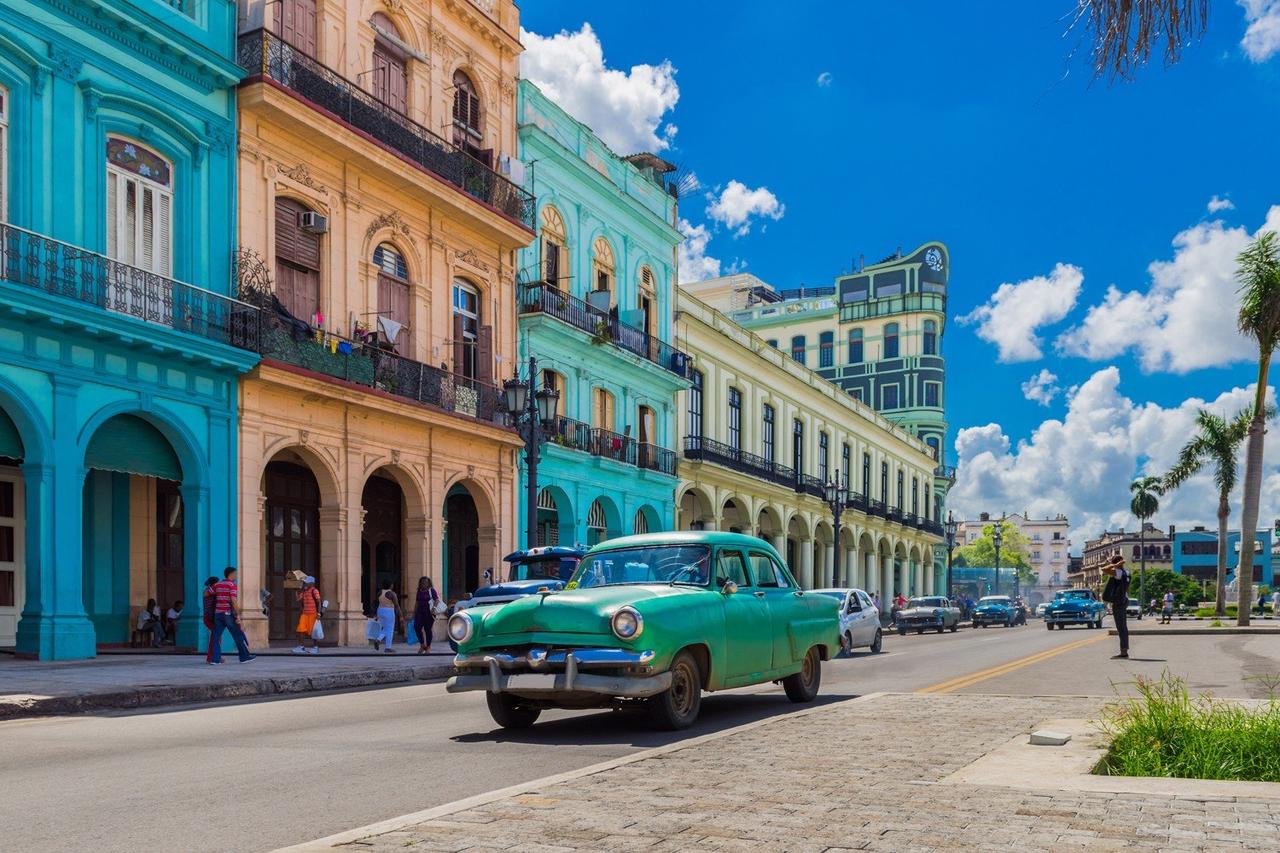 Before all the package deals move in, there's still time to experience the time-warp that is Cuba in its colourful, colonial-era glory. With an emerging boutique hotel and bar scene, Havana is perfect for honeymooners. The white sands of the north coast are ideal for a combination city and beach break. Off the beaten track, there's caves, coffee plantations and crocodile-infested swamps to navigate. Cuba is a country full of culture and curiosities.
READ MORE: The Best Honeymoon Castles From Around the World
India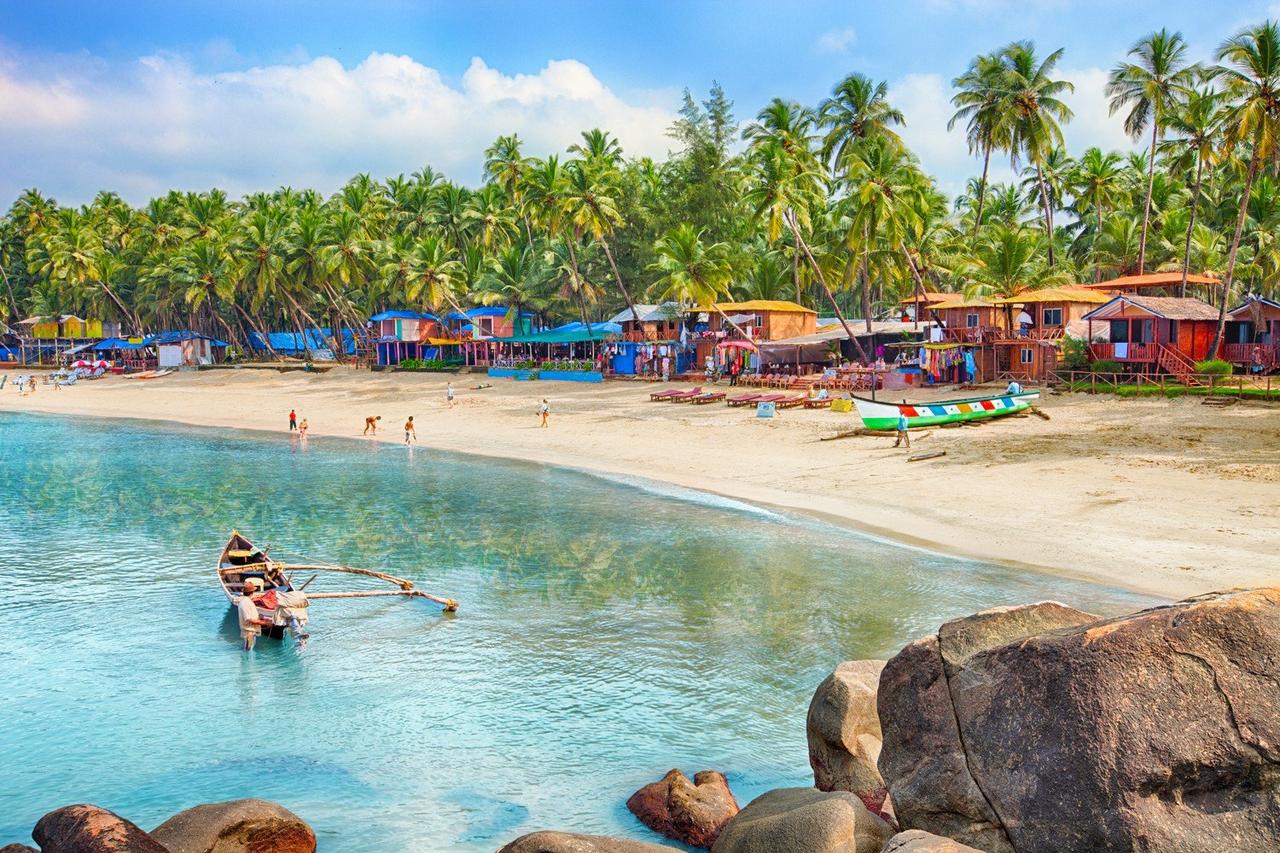 November marks the start of the tourist season and there's plenty to celebrate. The festival of lights Diwali is celebrated until mid-November, while the desert state of Rajasthan hosts the famous Pushkar Camel Fair. Head out the big cities of Dubai and Mumbai to the fresh backwaters of Kerala and sunny beaches of Goa. You'll find plenty of untouched village sand private beaches just off the tourist track.
Dubai and Oman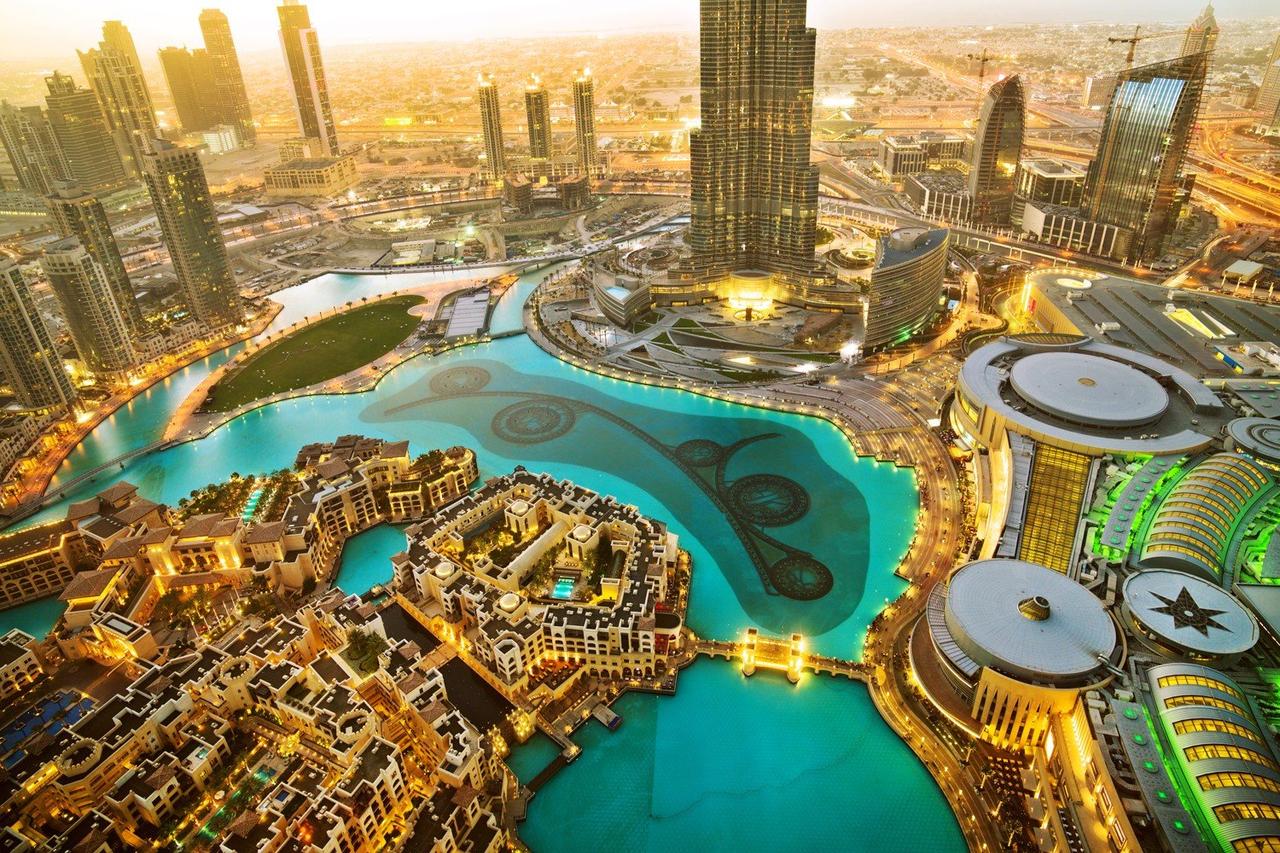 Dubai and Oman are great winter sun spots, with an average of 31 degrees. There's more culture and character in Oman than its flashy neighbour. Backed by the Hajar mountains, this port city is full of souks just waiting for you to test your haggling skills and the impressive Grand Mosque. Dubai, meanwhile, is all about glitz, glamour and ostentatiousness. Great food, shopping and art can be found among the water parks and record-breaking skyscrapers.
The Canary Islands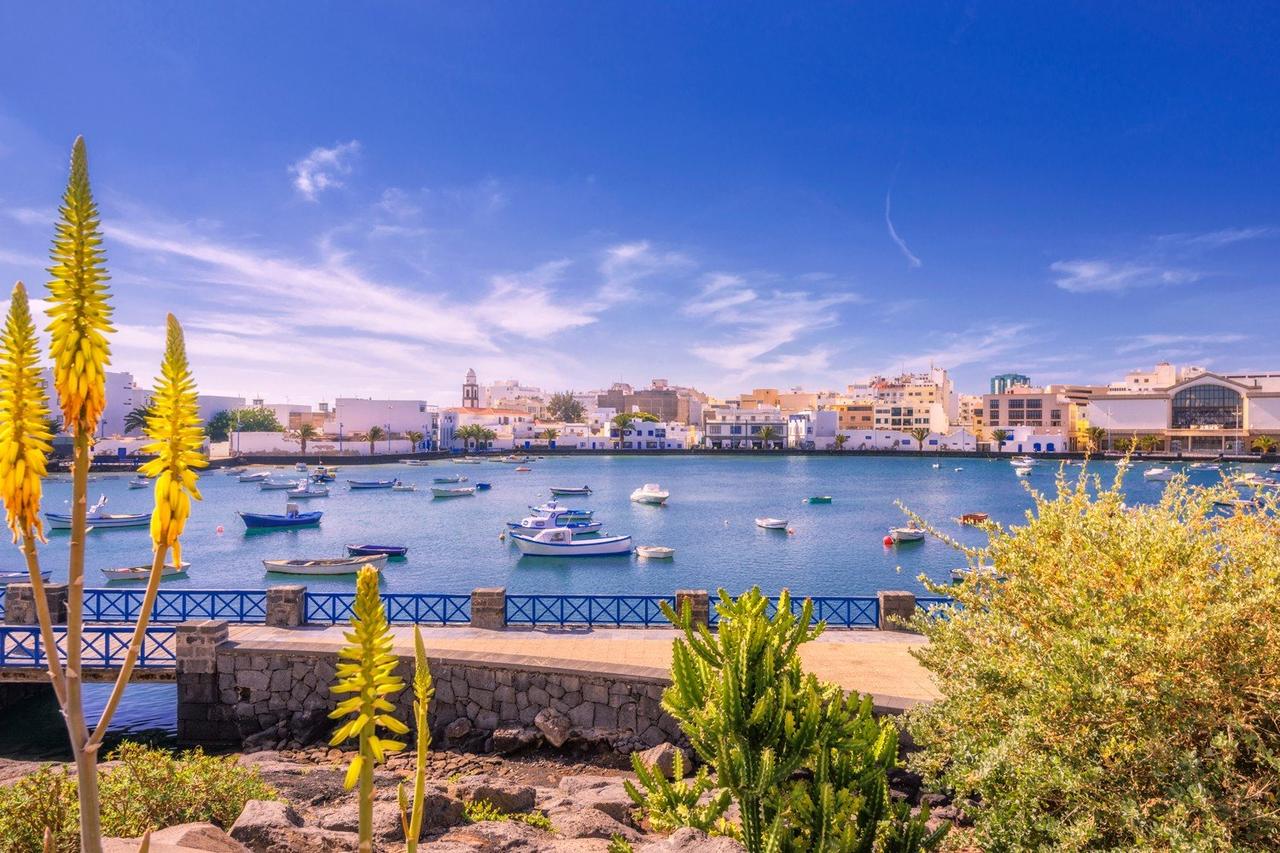 Home to the popular destinations of Tenerife, Lanzarote and Gran Canaria, there's a luxury side to the Canary Islands that makes them great for honeymoons. Wave season starts in November so jump on board and surf those crystal clear waters. In Fuerteventura, there's also the amazing spectacle of the International Kite Festival if you want to take a day off for lazing on the beach.
Best Honeymoon Destinations in December
St Barth's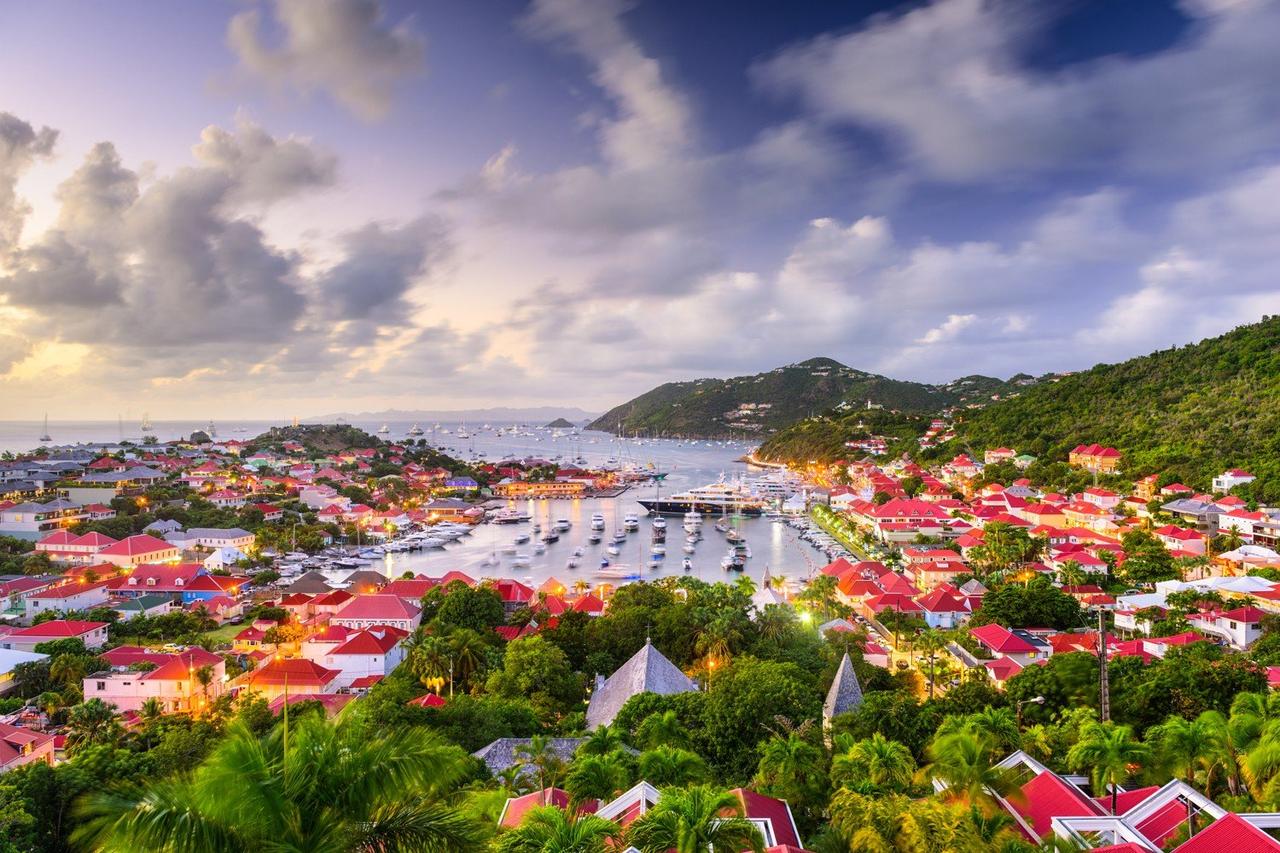 The most exclusive (and expensive) island in the Caribbean opens its doors to a host of A-list guests and discerning honeymooners come December. Uncrowded beaches, romantic dining and trendy nightcap spots, and 5 star hotels are the least you can expect from this azure island. Charter a sailing yacht and head out to the coral reefs around the island or tour nearby stop-offs including St Martin, Antigua and St Kitts.
READ MORE: The 19 Best Beach Wedding Destinations in the World
Cambodia and Laos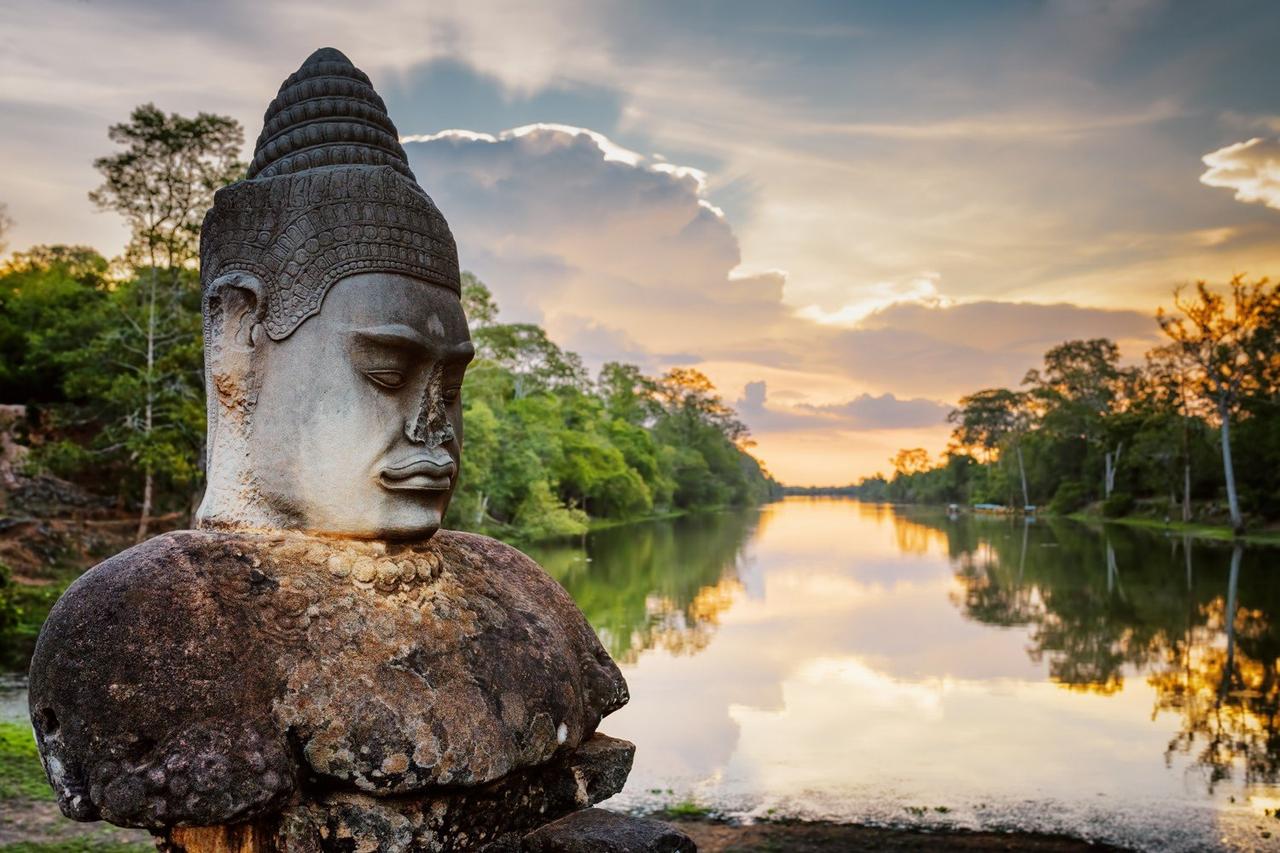 South-East Asia's climate is perfect in December and full of festive spirit despite no snow in sight. There'll still be breathing space in the mornings at Ankgor Wat and Siem Reap's other temples, while the cities are lively and bustling. The Cambodian South Coast is great for beaches, or swim in the cascading Kuang Si Falls near Luang Prabang (a gorgeous UNESCO world heritage site) in Laos.
Chile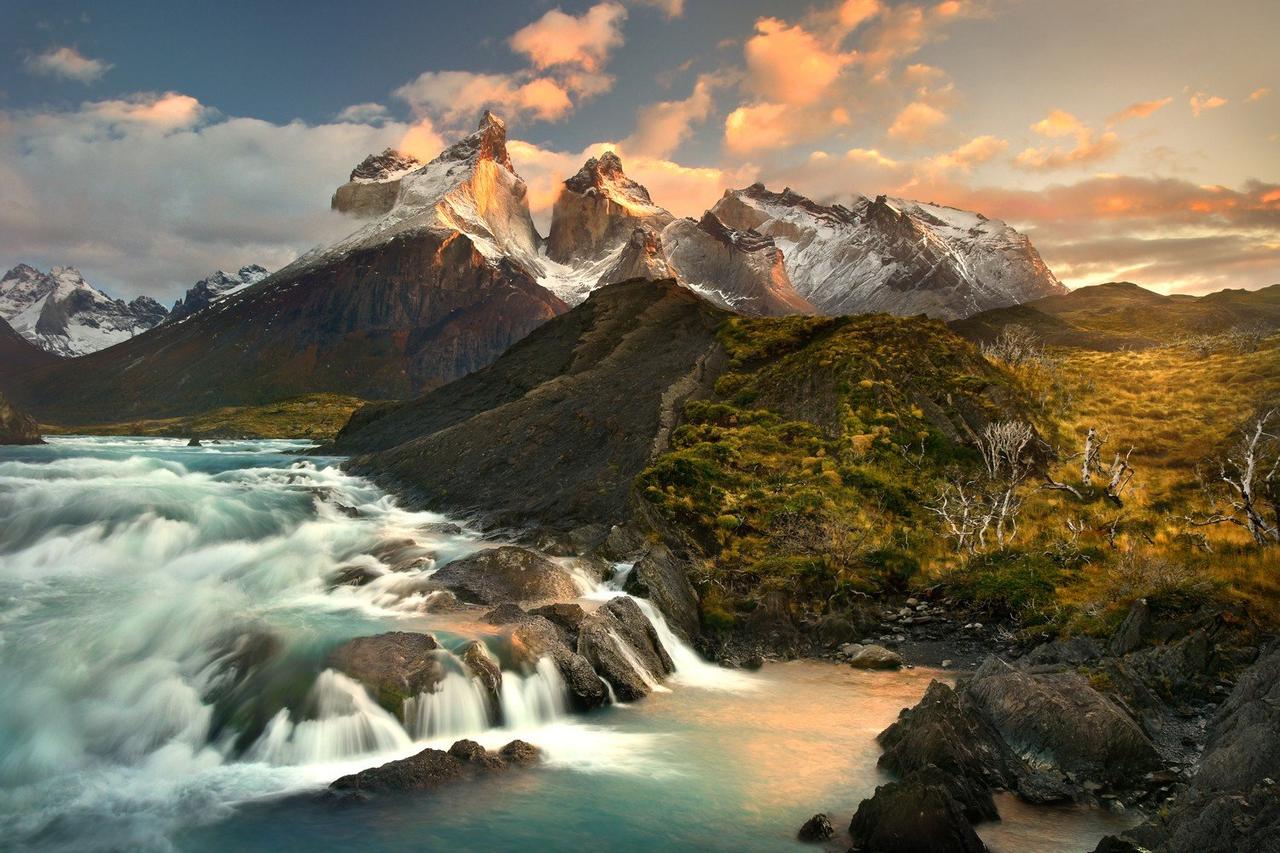 December is the Chilean summer and the best time to see the mind-boggling glacial landscape of Patagonia. Naturally, anyone coming to Chile needs to sample the famous wines and each region has its own distinct flavours. Two to three weeks is enough to see the highlights of the country, taking in the culture of capital Santiago, Valparaiso's arty scene and stargazing in the Atacama desert. If you have time, don't miss a trip to Easter Island.
Dominican Republic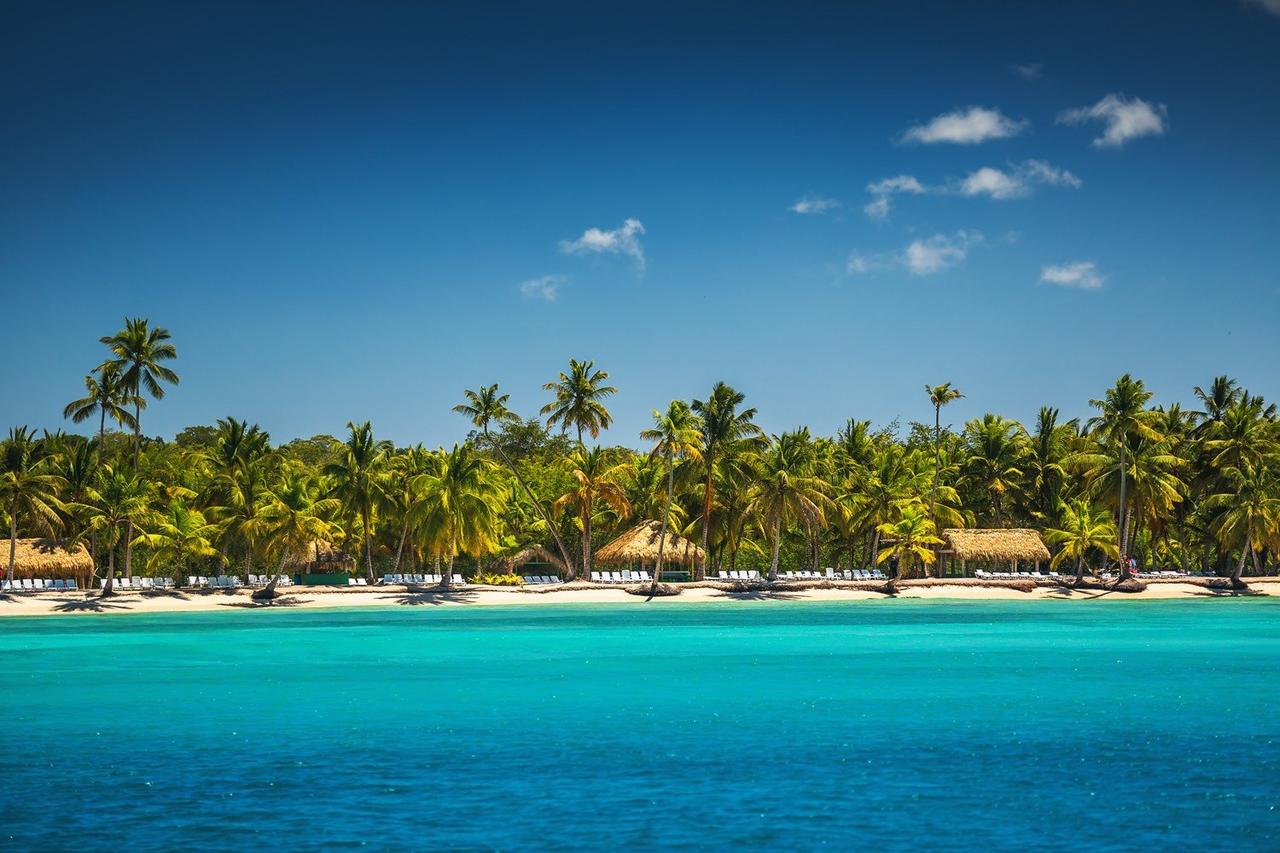 If you want to ditch the Christmas jumper for a bikini, the Dominican Republic is the place to do it. With an average of 30 degrees in December, the waters are invitingly warm, the restaurants Michelin star and the luxury all-inclusive resorts in full swing. The Dominican Republic is one of the more affordable Caribbean islands but that doesn't mean it skimps on the glamour or natural beauty. There's loads of activities to do here too, including world-class golf courses.
If you don't know where to start with picking your honeymoon, check out Hitched's honeymoon collections – amazing destinations curated by country, climate or activities on offer, like eating or shopping.