The 30 Best Subscription Boxes for Couples
Have a hard-to-buy-for couple on your hands? Couples' subscription services are the smart way to gift - we bring you the best boxes, from monthly plants to foodie delights and date night treats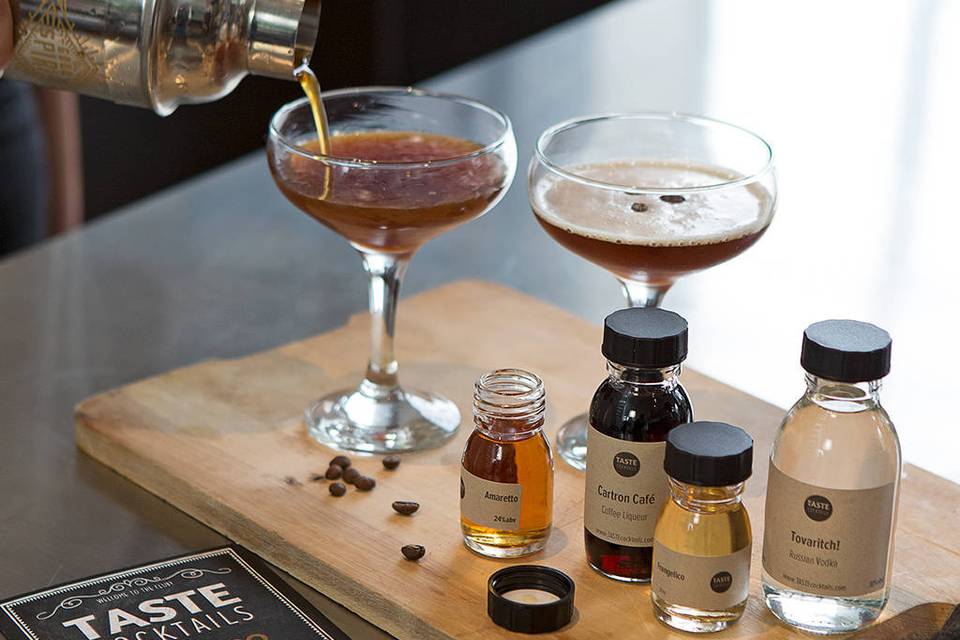 Subscription boxes for couples make the perfect gift.
That's because you're not just giving a one-off present - you're giving months of joy. There are subscription services to suit all different interests, from food and drink to arts and culture. Whichever type you choose, the lucky couple will get a monthly treat to elevate their everyday, delivered straight to their doorstep. What could be lovelier than that?
Of course, the key here is to choose a subscription box that will make both people in the couple feel treated. That's why we've picked out the services that can be enjoyed à deux. Whether you want to give your favourite twosome a thoughtful Christmas present or you're looking for a special wedding gift for the newlyweds in your life, these are the best subscription boxes for every kind of couple.
The 30 Best Subscription Boxes for Couples
1. Fresh Pasta Dishes Subscription - £51 for 3 Months, Pasta Evangelists at Not On the High Street
Make date night more delicious with this pasta subscription service. Every month, the couple will receive a box containing the ingredients and recipes for two pasta dishes. Sample dishes include wild mushroom ravioli with truffle butter and beef shin ragù.
2. Bread Baking Gift Subscription - £125 for 12 months, Baked In at Not On the High Street
With this baking subscription, you're not just giving the couple the gift of bread, fabulous as that is; you're giving them the gift of time spent on an activity they can enjoy together.
3. Coffee Subscription - £31 per Month for 3 Months, Monmouth Coffee
Monmouth produce truly excellent coffee, so their subscription service would be a dream come true for any caffeine-loving couple. They'll get a different 250g bag every month (you specify whole beans or the specific grind) based on the expert team's favourites. Subscriptions are for three or six months.
4. Seasonal Subscription Box - £85 per Box, From the Post House
If you know a couple who love fine design, treat them to a From the Post House subscription. Every three months, they'll received a curated box of stylish homewares, based around the season.
READ MORE: 40 Best Gifts for Your Mother-in-Law
5. Wine Subscription - from £29.95 per month, Savage Vines
The wine subscription business is a crowded market, but Savage Vines stand out because they work with independent, family-run vineyards to select some really interesting (in a good way) varieties. With their subscription service, you can choose from two, three, six or 12 bottles per month, and the boxes include tasting notes, food pairing suggestions and wine maps.
6. Plant Subscription Box - £39 per month, Bloombox Club
House plants are well known mood-boosters, so help a couple you know make their living space extra-special with a Bloombox Club plant subscription. Every month, they'll get a large or medium plant with a ceramic pot or basket, along with care notes.
7. The Couples Book Club - from £49.99 for 3 months, The Willoughby Book Club
The trouble with most book subscriptions is that couples have to take turns reading each book. Not so with Willoughy's genius Couples Book Club, which sends two copies of the same handpicked novel per month, so each person can read it at their own pace.
READ MORE: The 51 Best Engagement Gifts for Couples
8. Eco Friendly Gift Box Subscription - from £46.50 for 3 months, Authentic House
Know a couple who are cutting down on their plastic use? Authentic House's gift subscription service delivers boxes of eco-friendly treats to help live a more planet-friendly life, including useful homewares.
9. Grow Club Discovery Box - £12.99 per month, Seed Pantry
If you're looking to treat a couple who you know have got into growing their own vegetables, you need to check out Seed Pantry's Grow Club Discovery Box. Every month, you can choose six sets of seeds to be sent out, with flowers and greenery as well as food on offer.
10. Tea Club Subscription - from £28.50 for 3 months, Bruu
With Bruu's Tea Club, the tea-loving couple in your life can enjoy three different gourmet teas every month - translating to an impressive 40 cups - specially selected to fit their taste preferences.
READ MORE: 60 Best Gift Ideas for Husbands
11. Gift Box - from £50 for 3 months, Scrawlrbox
One for craft-loving couples who like to get creative together, Scrawlrbox's gift subscription sends out a mystery box of art supplies every month, as well as an 'art challenge' for inspiration.
12. Cocktail Kit Subscription - £99 for 3 months, Taste Cocktails at Not On the High Street
Help a couple start date night in style with this cocktail subscription kit. Each box contains a recipe card and spirit for two classic mixes.
13. Wizardry Subscription Box - £25.99 per month, GeekGear
Know a couple who adore all things Harry Potter and Fantastic Beasts? This wizard-themed subscription box is an absolute must, bringing them collectibles and merchandise including t-shirts, prints - and, we're willing to bet, a wand or two.
READ MORE: 11 Harry Potter Love Quotes That Make Magical Wedding Readings
14. Hot Sauce Gift Subscription - from £23.99 per month, Flaming Licks
Some like it hot - and if that applies to the couple you're buying for, you need to check out this hot sauce subscription box, featuring three different spicy sauces or condiments, a snack and recipe cards.
15. Small Free-Range Meat Box - from £34.67 per month, Field & Flower
Clearly this is not one for vegans or vegetarians, but if you know a couple who like their quality cuts, this meat subscription box would be a welcome gift. Field & Flower work with independent farmers who share their animal welfare and sustainability values - that means grass-fed and free-range.
16. Cheese Subscription - £38 per month, The Cheese Society
Of all the foodie subscription boxes you can get, we have to admit that we're particularly drawn to the idea of a monthly cheese delivery - like this service from The Cheese Society. Each month, the lucky couple can enjoy five artisan cheeses chosen according to the season - fingers crossed they invite you round for dinner.
READ MORE: Bride-to-Be Gifts: The Best Present Ideas for Your Newly Engaged BFF
17. Cake Box Subscription - from £10.50 per month, The Cake Tasting Club
Of course, the couple you're buying for may prefer the eating process to the baking process. If that's the case, we recommend a monthly cake drop from The Cake Tasting Club. There's a variety of options to suit different tastes, from classic bakes to Biscoff cakes, as well as vegan brownies.
18. The Calligraphy Box - £75 for 3 months, Jenny Liandu Calligraphy
We often hear of engaged couples who teach themselves calligraphy so they can address their wedding invitation envelopes in style, and this calligraphy subscription would be a great way to perfect their skills. If they're starting from scratch, there's a beginners' box, and they get a one-hour online lesson with calligrapher Jenny Liandu.
READ MORE: How to Do Modern Calligraphy for Your Wedding
19. Gin Subscription Club - £145 for 4 boxes, Craft Gin Club
The trouble with many gin subscription services is that they feature mini bottles. That's great for discovering new gins, but not so good for a couple to share. Enter The Craft Gin Club, whose monthly box contains a full size bottle of (you guessed it) craft gin, plus tonics, garnishes and snacks.
20. Vinyl & Wine Experience - £45 per month, Stylus Vinyl
Music-loving couples will be in heaven: with Stylus Vinyl's subscription, they'll get an album on 12" vinyl and a bottle of wine every month. Best check they have a record player, of course.
21. Gift Card - from £30, Mindful Chef
Ok, this one isn't a subscription per se, but get a gift voucher from Mindful Chef so a couple you love can try out their healthy recipe boxes, delivered on a weekly basis with 16 ever-changing dishes to choose from.
22. Dog Subscription Box - £24.95 per month, Happy Pups
Are you buying for a couple who are crazy about their pooch? This dog subscription box could be a winner. Each month they - or rather, their beloved pet - will get a box containing four special treats, from dog chews to grooming products.
READ MORE: Dogs at Weddings: 15 Times the Couple's Pet Totally Stole the Show
23. Smoothie Kit - £37.50 for 10 Smoothies per month, Honestly Good
A regular smoothie kit delivery won't be for everyone, but if you know the couple you're buying for are all about blended goodness, they'll be thrilled with the gift. Choose from fruit, vegetable or greens smoothies - or get a variety box that includes them all!
24. Monthly Jigsaw Puzzle Subscription - £12.99 per month, All Jigsaw Puzzles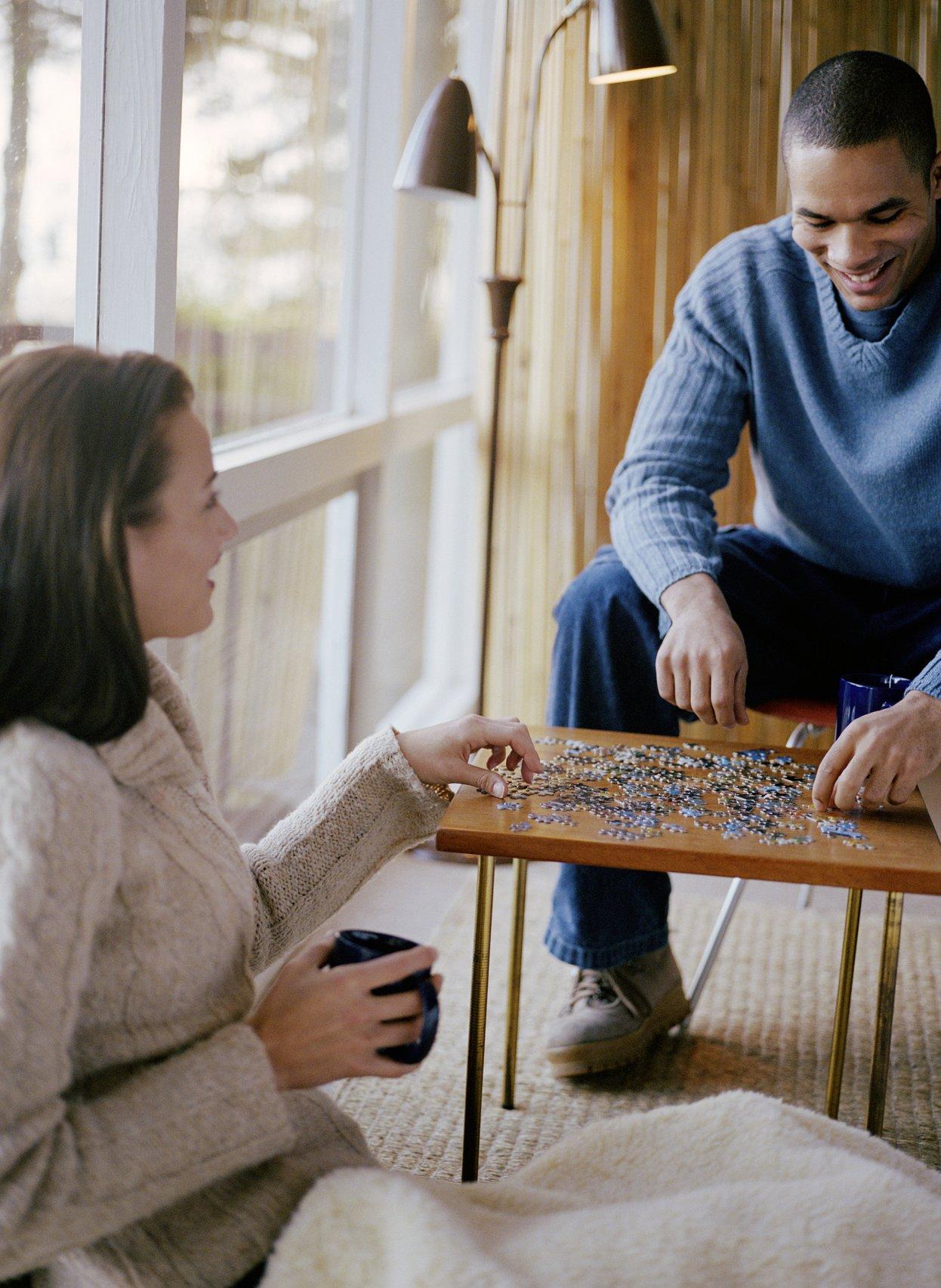 Jigsaw puzzles have soared in popularity over the last few months, so help a couple you know get in on the act with this subscription. They'll get an exclusive 1,000-piece puzzle each month to complete together.
25. Subscription Box - £40 per month, Interior Design Box
Are you buying for a couple who've just moved into a new home? Help them get their house in order with an Interior Design Box subscription. Curated by - well, obviously - interior designers, each box contains four chic home accessories.
26. Craft Beer Subscription - £24 per month, Beer52
For a rather bargainous £24 per month, you can gift a craft-beer-loving couple this Beer52 subscription. They'll get eight beers from a different country every month, on a brewery journey of discovery.
27. Fruit & Veg Box - from £12.99 per fortnight, Oddbox
This is very much a non-traditional gift, but the right couple will love it. Oddbox 'rescue' fruit and vegetables from farms that would otherwise be rejected by supermarkets for not looking perfect. They offer weekly or fortnightly subscriptions, delivering boxes of delicious produce while also fighting food waste.
28. Bimonthly Whisky Subscription - £50 every other month, Summerton Whisky Club
As discussed, drinks subscriptions that comprise mini bottles don't work so well for couples. With Summerton Whisky Club, boxes are sent out every other month and contain a full-size bottle. The whiskies are from around the world, and are sometimes exclusive to Summerton Club.
29. A Year Of Cinema - £99 for 12 months, Mubi
Do you know a pair of film buffs? Treat them to a year of Mubi, the film subscription service that's all about great cinema from around the world.
30. Everything Curated Collection - £25 per month for up to 3 months, Hotel Chocolat
What could be more mood-enhancing than a monthly delivery of high quality chocolate? We think Hotel Chocolat's Everything Collection would put a smile on most couples' faces.
Still have some gifts to buy? Head over to The Hitched Shop for some rather special treats.