45 Romantic Christmas Gifts for Your Fiancé
You're about to spend Christmas with your future husband or wife, so some seriously sensational presents are in order! We've rounded up the best Christmas gifts for your fiancé, with something for every budget
We have included third party products to help you navigate and enjoy life's biggest moments. Purchases made through links on this page may earn us a commission.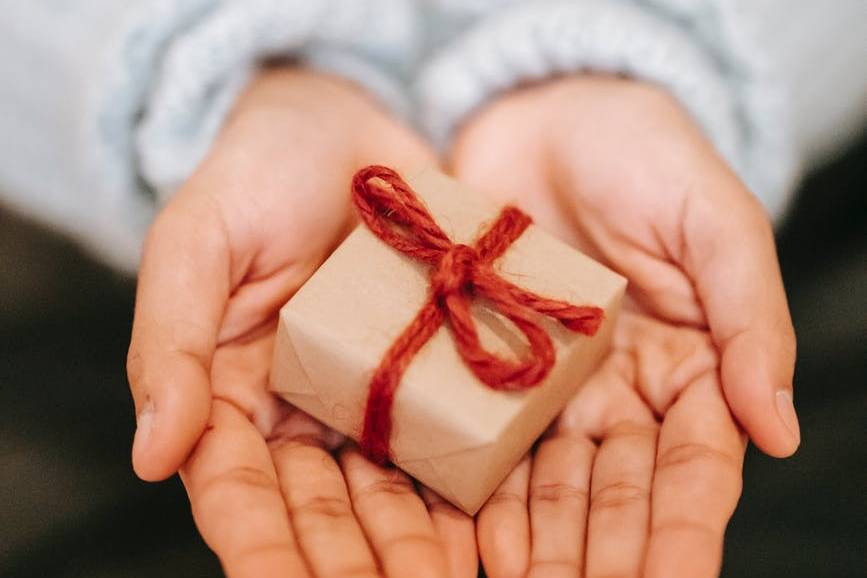 Spending your first Christmas with your fiancé is a really special moment in your relationship, so it's natural you want to embrace it! The journey to the aisle is just as exciting as married life, and every moment you spend together is worth celebrating.
You may have spent Christmas together in the past, of course, but this Christmas is your first as an engaged couple.
One way to make it extra-amazing is to get a special 'we're engaged!' Christmas present for your partner. To help with that, we've gone on a virtual shopping trip and found the most romantic ideas. We have gifts to suit every budget: there are fun stocking fillers such as mugs, socks, and keyrings, as well as unique presents and gift sets.
From gifts to enjoy together to the most thoughtful Christmas gifts for your fiancé, these are our top picks.
Fiancé Christmas Gifts You'll Both Love
Some of the best Christmas presents for your other half are things that can be bought for sharing and using together. (Plus this means you're basically buying a present for yourself too!).
1. Fun Together Gift Experience – £39.99, Amazon
This is a gift for two – so hopefully your other half invites you on the trip! It's a gift experience that can be exchanged for all kinds of couple experiences, such as a romantic dinner for two, afternoon tea, a fun day out and many other date ideas that you can both enjoy.
2. Wedding Day Countdown Board – £23.99, Not On the High Street
As the wedding draws closer and closer, day by day, it's important to know exactly how long is left until you're officially married, whether it's five days or 500. This adorable countdown board from Artcuts is the perfect present to get your other half even more excited for the wedding. You can have 'Mr & Mr' or 'Mrs & Mrs' too.
3. Wine Subscription – from £24 per Month, Wanderlust Wine Club
Do you and your other half love the odd glass of wine? With this subscription service you get four quality bottles every two months, with a mix of red, white and sparkling, making it a Christmas gift that keeps on giving!
READ MORE: The 30 Best Subscription Boxes for Couples
4. Personalised Wine Carafe – £32, Not On the High Street
This might be the perfect gift to go with a wine subscription - a personalised wine carafe! Not only is it stylish, but you can include your names and a date on it, easily making it a future heirloom.
5. Engagement Socks – £25, Not On the High Street
Everyone needs special Christmas day socks and these personalised fiancé pairs are just adorable. They're available in 'fiancée and fiancée' and 'fiancé and fiancé' too.
6. 'Engaged AF' T-Shirt – from £23.64, Etsy
This unisex 'Engaged AF' t-shirt is a great alternative if you don't want an overly schmaltzy engagement tee. Perfect for a matchy-matchy Insta post on Christmas morning, it's available in grey, navy, and maroon, too.
READ MORE: 5 Cute Ways to Announce Your Engagement Online
7. 'Our Song' Record Print – £28, Not On the High Street
If you've already decided on your first dance song, it's definitely worth investing in this 'our song' print. Getting your first dance record printed into something you can hang up and keep in your house is a super romantic present for your fiancé or fiancée that you'll both enjoy.
8. Flor Green Gin Glasses Set of Two – £22.50, Oliver Bonas
If you and your partner love a gin, these might be the ideal choice! The set includes two glasses with a twisting shape and soft shades of green and pink.
9. 'You Will Forever Be My Always' Print – £15, Here's To Us
Expressing your love for your fiancé never gets old, so make sure they know exactly how much they mean to you by buying them this romantic framed quote from Here's To Us. 'You will forever be my always' is a statement to make their heart melt, and the simple design means it'll go with any home décor.
READ MORE: The 51 Best Engagement Gifts for Couples
10. 100 Dates Scratch Off Bucket List – £14.99, Lovehoney
Now you're engaged, you certainly don't want to lose the romance. This 100 Dates poster is a good way to keep your relationship fresh, with date ideas of all different kinds. Want to spice things up even more? Check out our guide to the best sex toy shops online.
11. 'Our Year' Print – £40, Not On the High Street
Considering it's very likely you got engaged this year, having an 'our year' print is even more important this Christmas. It gives you the opportunity to sum up your highlights with your partner for the year and they will love reading and appreciating your best moments with them.
12. Fleur Anthurium – £20, Patch Plants
The Anthurium is known as the plant of love, thanks to its heart-shaped leaves and flowers, which makes it an idea house plant to gift your fiancé or fiancée for Christmas. And if you live together, you'll be able to enjoy it too!
READ MORE: 50 Cute Christmas Gifts for Couples
13. Kelty Love Seat Camping Chair – £109.95, Amazon
We realise a camping chair doesn't look like a romantic Christmas present for your fiancé. However, if you love camping or going to festivals, what this double-seat 'cuddle couch' says is: let's go together.
14. Couples Massage – Price Varies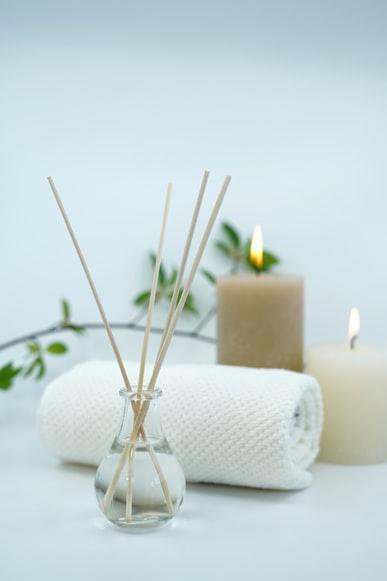 A couple's massage is a gorgeous Christmas treat you can enjoy together. Use a service like Treatwell to find a spa in your area, or check out at-home massages to bliss out in your own living room - London's Urban Massage has couple treatments starting at £136 for 60 minutes.
15. Matching Christmas Pyjamas – £60, Etsy
Cosy up on winter nights in these Home Alone-inspired PJs. They're perfect if you like the idea of couples' pyjamas but aren't keen on a message that's too soppy.
READ MORE: 22 of the Best His & Hers Pyjamas on the High Street
Christmas Gifts for Your Fiancée
Your bride-to-be deserves something truly beautiful on her first Christmas as your fiancée. Whether it's an expensive and extravagant gift, or something small and cute, we have ideas she'll love.
16. Personalised Love Notes – £22, Not On the High Street
You can never tell your partner enough how much you love them and what you love about them. These personalised love notes from Martha Brook are a heartfelt way to tell her how you feel.
17. 'I Love You to Pieces' Keyring – £19, Not On the High Street
Having a gift full of love that she can carry around with her is a lovely gesture, like this keyring from Oh So Cherished filled with engraved puzzle pieces.
18. Women's Bridal Party Socks – £6.59, Hitched Shop
These 'bride' socks are a really cute stocking filler, and they're bound to raise her excitement levels about the wedding.
READ MORE: The Best Christmas Gifts for Her: Unique Presents She Will Love
19. Feyoncé T-Shirt – £16.49, Etsy
Calling all my not-so-single ladies! This Feyoncé t-shirt from The Crazy Bunny Lady is the perfect way to honour the queen bee in your life. It comes in a range of colours and is a great stocking filler for your bride-to-be.
20. Last Christmas as a Miss – from £14.99, Etsy
Celebrate the fact it's going to be the last Christmas the one you love is a Miss by giving them this cosy jumper. It's also available as a t-shirt and a hoodie.
21. Cocktail Making Set – £31.99, Amazon
If you and your partner enjoy cocktails, this is just the present to get your love! The two of you can bond over freshly made drinks at home, making it an especially romantic gift.
READ MORE: Ginspiration – 9 Ways to Have a Gin-inspired Wedding
22. Future Mrs Knickers – £17, Not On the High Street
If she's planning on changing her name or you're both going to change to a shared surname, these adorable Future Mrs knickers are a fun gift, available in white, red, pink and black.
23. The Future Super Awesome Mrs…Mug – £13.50, Not On the High Street
Let your future wife enjoy her engaged life with this adorable Future Mrs mug. It's a chic and simple design that'll look good in any kitchen.
24. Personalised Cotton Canvas Tote Bag – £18.99, Hitched Shop
We love the idea of using this 'future wifey' tote bag to store your fiancée's Christmas presents – call it a modern-day fiancée stocking!
READ MORE: 45 Thoughtful Gift Ideas for Your Wife for Absolutely Any Occasion
25. 'To My Future Wife' Necklace – from £39.69, Etsy
Wear your heart on your sleeve with this super-sentimental necklace, which has a white gold finish and a zircon pendant.
26. Snake Chain Slider Bracelet – £55, Pandora
Get your fiancée one of Pandora's much-loved charm bracelets, with a promise to buy her a charm for it every future Christmas. If silver's not her thing, you'll find plenty of designs in rose and yellow gold.
27. Personalised Grey & White Super Soft Blanket – £49.95, Not On the High Street
A throw is a lovely Christmas present as it speaks of winter evenings snuggled up together in the warm with a film. What makes this blanket even more special is that you can have it personalised with names or a message up to 50 characters.
READ MORE: 26 Indoor Date Ideas You Can Do Without Opening Your Front Door
28. Personalised Pet Portrait Sketch – £45, Not On the High Street
Do you and your fiancée have a much-loved pet? A personalised pet portrait could be her ideal Christmas present (your fiancée's, not your pet's). Simply email the name and a photo for a delightful pencil sketch.
29. Morse Code Bracelet – £24.12, Etsy
Want to give her a subtle love token? This Morse code bracelet spells out a short phrase, word or date of your choice in, well, Morse code. We say:
--. / .-. / . / .- / - -..-. .. / -.. / . / .-
30. Diptyque Set of Mini Candles – £87.00, Amazon
Every candle-lover adores Diptyque, so if you have a hard-to-buy-for fiancée who adores fine fragrance, this luxury set will be a fabulous Christmas surprise.
READ MORE: 35 of the Most Romantic Christmas Proposal Ideas
Christmas Gifts for Your Fiancé
Husbands-to-be need Christmas presents too, and we have such a chic selection of gifts for the man in your life.
31. My Favourite Things Onesie – £44.95, Not On the High Street
Is it even Christmas without a cosy onesie to throw on while you watch all your favourite festive movies? This grey onesie from Sparks and Daughters can be personalised with all your other half's favourite things.
32. Whisky Tumbler – £23.75, Not On the High Street
This whisky tumbler is designed to put a smile on your future husband's face, with a personalised measurement that makes for a fun Christmas gift.
33. Fakeaway by Chris Bavin – £10.99, Amazon
Feel like you've both become over-reliant on takeaways of late? This genius cookbook has healthy versions of delivery favourites, including pizza, curries and pasta. If his New Year's resolution is to clean up his diet, this is the ideal Christmas present.
READ MORE: The Best Christmas Gifts for Men: Unique Presents He Will Love
34. 'World's Okayest Fiancé' T-Shirt – £13.40, Etsy
If your other half has a sarcastic sense of humour, he'll love the 'world's okayest fiancé' t-shirt from Warya T-Shirts. It's also available in black and white.
35. Herschel Outfitter Chapter Travel Bag – £30, Selfridges
Are you and your partner planning a mini-moon in the UK after the wedding or just fancy packing light for your incredible honeymoon destination? If so, your man needs to be travelling in style, and style is exactly what this Herschel travel bag epitomises.
36. Personalised Men's Hanging Travel Toiletry Bag – £21.99, Hitched Shop
A washbag is another great gift for honeymoons, and this chic bag can be personalised with his name or initials for a special touch.
37. You're My Cup Of Tea Mug– £8.79, Etsy
This adorable mug offers a cute way to show your partner how much they mean to you. With its charming design, it's sure to put a smile on their face.
READ MORE: Men's Engagement Rings: 35 Stylish Rings to Pop the Question With
38. Future Hubby Socks – £8.50, Etsy
Would it really be Christmas without wrapping a pair of socks to put under the tree? This 'future hubby' pair is a fun reminder of what the two of you have to come.
39. Shaving Subscription – Free Trial, Harry's
Give your fiancé the gift of self-care this Christmas with a shaving subscription - he'll get high-quality razor refills through the letterbox as often as he wants them. Bonus: it'll help get his skin in shape ahead of the wedding if he has a tendency towards a cheap-razor-related rash.
40. Round Gunmetal Cufflinks – £17.59, Hitched Shop
Cufflinks are a lovely Christmas gift for a stylish fiancé. These round cufflinks are chic enough for him to wear on the big day, and you can have them personalised with his initial.
READ MORE: 22 Stylish Groom Suit Ideas
41. Lovebox Spinning Hearts Messenger – from £72.72, Uncommon Goods
Tech meets romance in the genuinely incredible Lovebox Spinning Heart Messenger. You send your fiancé a message from your phone via the app; the red heart on the box spins to alert them, and the message appears on the mirror screen. This is a particularly good Christmas present if you're a couple who have to spend time apart more often than you'd like.
42. 'Property of the Future Mrs' Boxer Shorts – £10, Etsy
Underpants are a Christmas stocking staple; give them a fun fiancé-themed twist with these personalised boxer briefs. You could always get him some more luxe, non-personalised pants as well, as his 'real' Christmas present - check out Everlane & Hugo Boss.
43. Football Commentary Chart – Commentary Charts, from £20
Is your fiancé a football fan? Check out these commentary charts, created by legendary commentator Clive Tyldesley, made up of his match notes from some of the most famous games.
READ MORE: The Wedding Dates to Avoid in 2021, 2022 and 2023
44. Personalised Silver Mechanical Pocket Watch & Fob – £43.99, Hitched Shop
A pocket watch is a great gift for a dapper chap - and this mechanical design is particularly chic. You can have it personalised with his name, initials, or a special quote.
45. Storyteller Bracelet – £69, Sally Clay
Every love story is special, especially yours, which is why this personalised story bracelet is so perfect as a Christmas present for your fiancé. The leather accessory is subtle and stylish, and you can get special moments from your relationship personalised onto the cuffs. It can be worn as a bracelet or pendant so your partner has the choice.
Every present needs a card to go with and our selection of gorgeous Christmas cards for your fiancé will have you spoiled for choice.