If you are celebrating your ninth wedding anniversary, then congratulations – nine years of marriage is really something to celebrate.
If you want to keep things traditional for your ninth wedding anniversary gift, look to willow and pottery gifts. Alternatively you might want to go for the modern gift which is leather.
We've put together a gift guide to the best anniversary gifts in willow, pottery and leather so you're guaranteed to find something your partner will love.
NB: We have included third party products to help you navigate and enjoy life's biggest moments. Purchases made through links on this page may earn us a commission.
READ MORE
Willow 9th Anniversary Gifts
Willow is strong but flexible – two qualities you will need in your marriage. If you want to give a nod to this traditional anniversary gift then take a look at some of our favourite ideas.
1. Personalised Custom Wedding Anniversary Willow Tree Papercut — £35, Etsy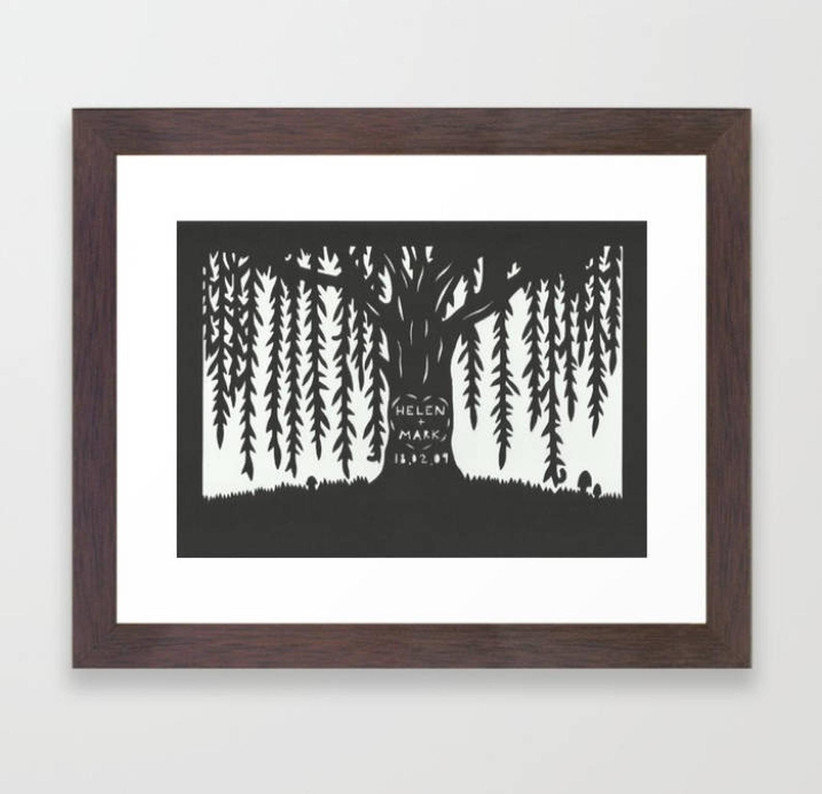 This gorgeous made-to-order artwork can be personalised with your names and wedding date and is surprisingly affordable. It's a super special gift that your partner will keep forever.
2. Ashridge Personalised Wine Cooler Picnic Basket — £98, Not On The High Street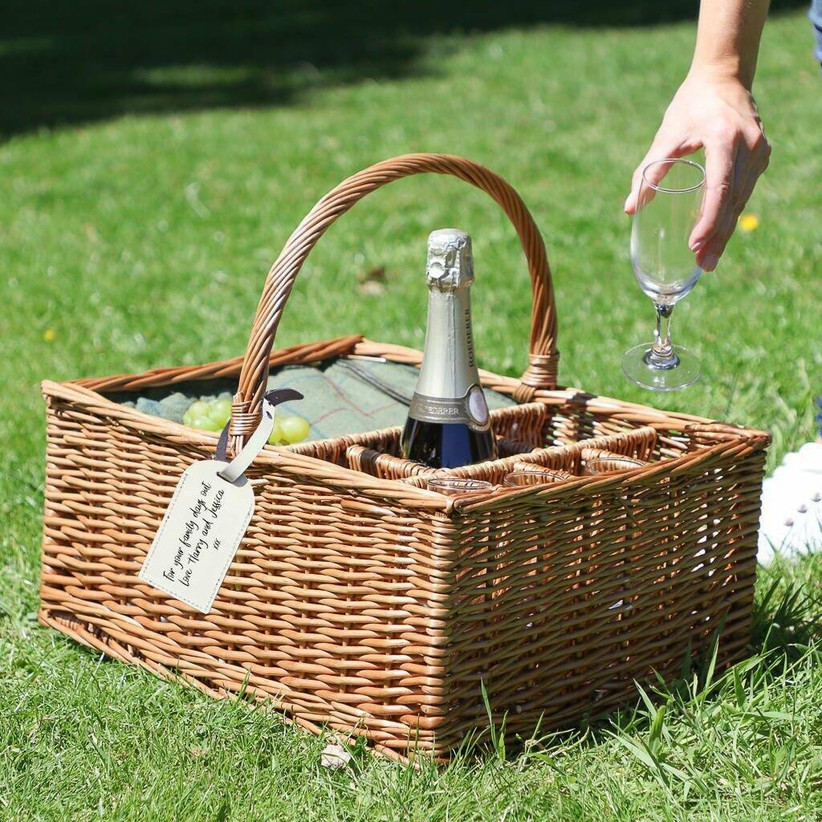 Perfect for the wine lover in your life, this willow picnic basket has a specially insulated wine chiller slot to keep your drink of choice cool. Get the tag personalised with a lovely anniversary message and take it on all your summer picnics and garden parties.
3. Blue Willow Deconstructed Birds Bone China Plate — £37.50, Not On The High Street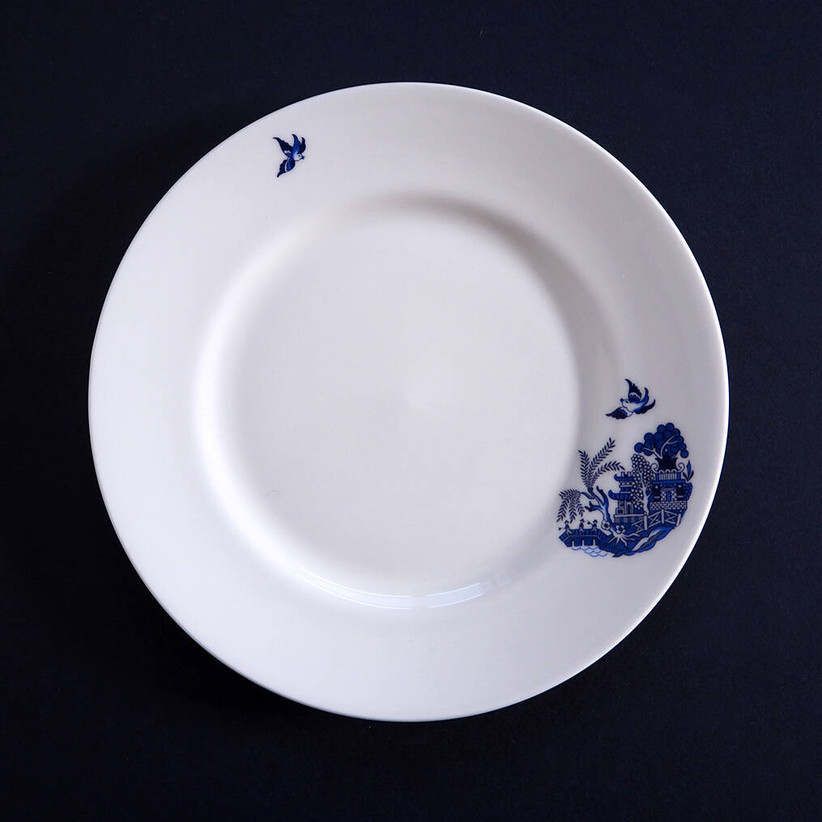 This lovely plate is made from fine English bone china and is a part of the Blue Willow collection, giving it special significance. Buy one for a special feel, or a full set to use for decadent occasions.
Pottery 9th Anniversary Gifts
Pottery is fragile but, if looked after, it can last a lifetime. If you want to take this romantic sentiment into your ninth wedding anniversary gift then take a look at some of our favourite pottery-inspired ninth wedding anniversary gifts.
4. Wedgwood Ceramic Experience and Afternoon Tea for Two - £98, Virgin Experience Days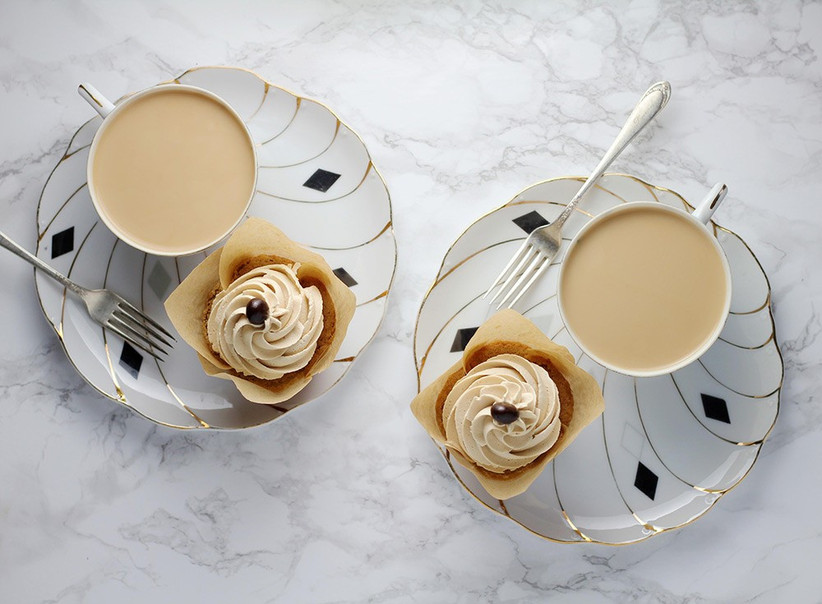 If you feel like your partner has everything they want then a gift experience could be the perfect choice. This Wedgwood ceramic experience from Virgin Experience Days allows you to create your own piece of pottery and then you can settle down for a delicious afternoon tea.
5. Handmade Mini Blue Brown Pottery Jewellery Dish — £23, Not On The High Street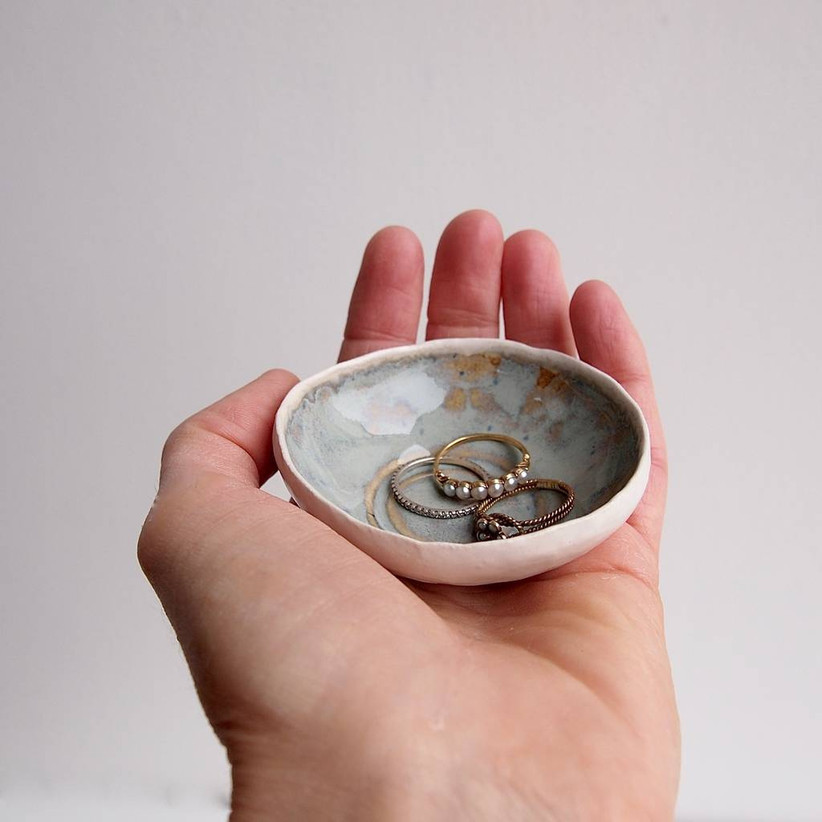 This adorable little dish is perfect for the partner who loves a bit of bling. Be it rings, earrings, or even necklaces, it's a great storage solution for delicate things.
READ MORE: 50 Anniversary Gift Ideas Your Husband Will Adore
6. 'Happy 9th Anniversary' Pottery Card — £3.25, Not On The High Street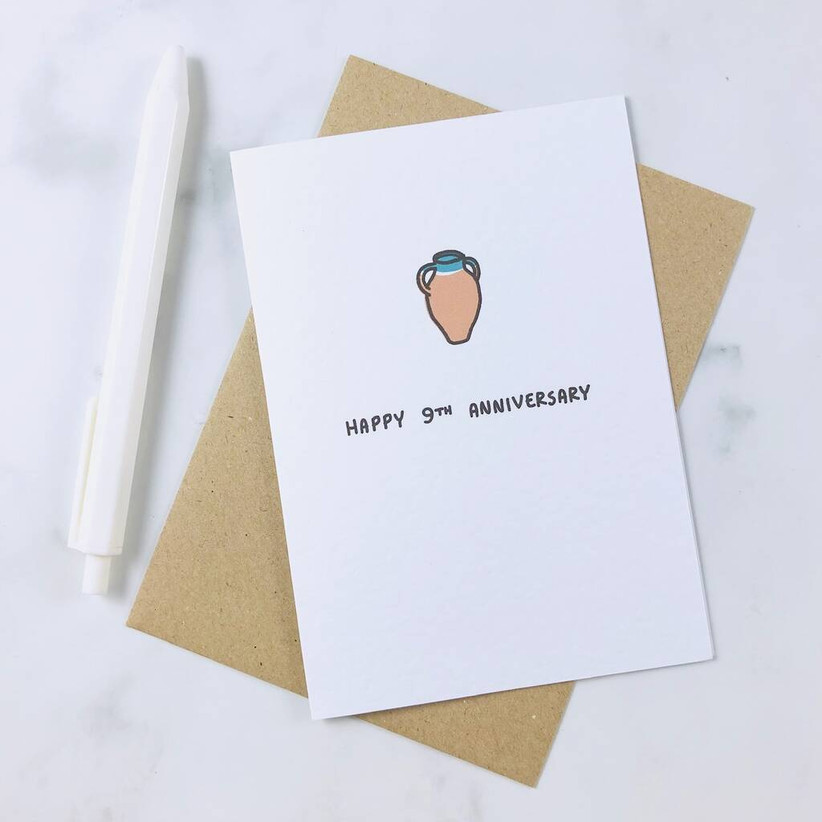 Don't forget the card! Really go all out with the theme this year and pick up this cute pottery card for just over £3.
7. Love Heart Handle Porcelain Mug — £20, Not On The High Street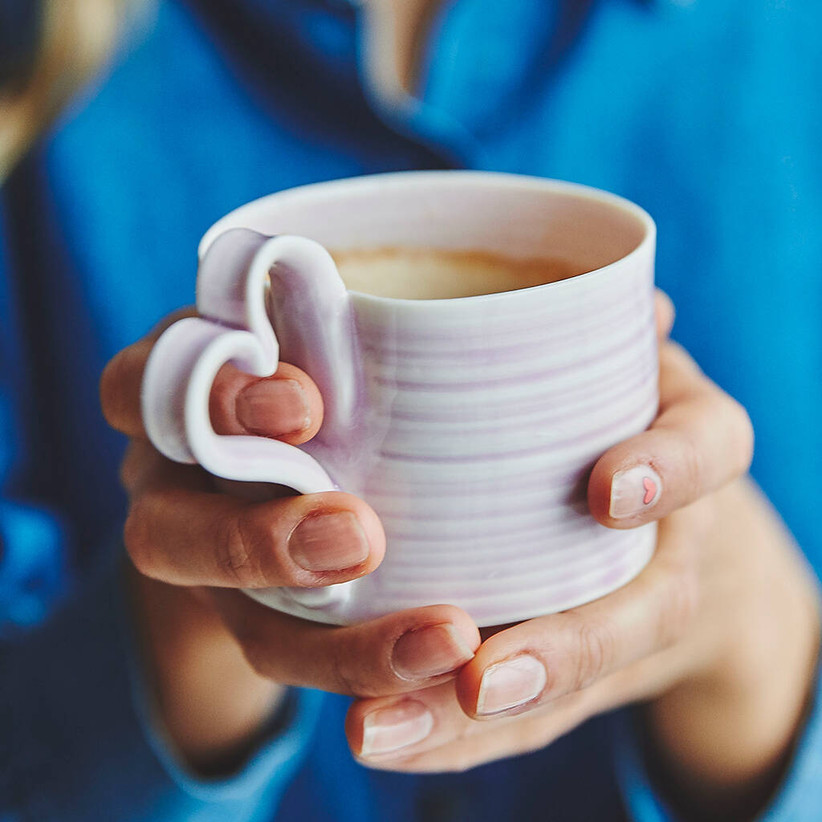 We think this attractive mug is just the cutest thing around and it would make any recipient happy. Buy it as an added extra and don't forget to throw in a nice pack of biscuits to go with your tea!
8. White Freja Candle Holder — £8.99, Trouva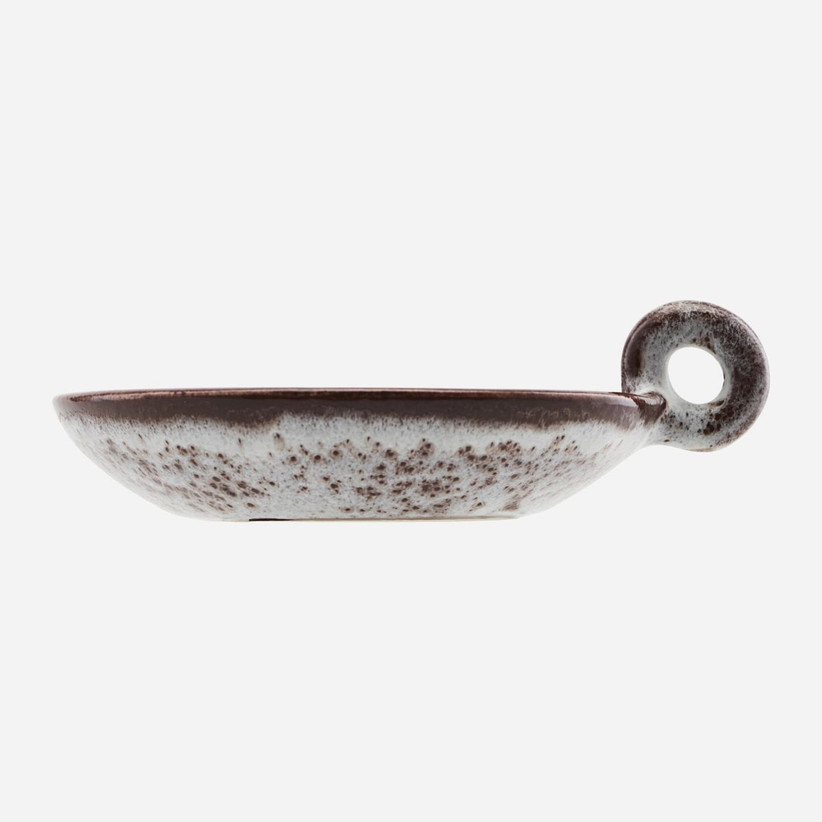 Looking for something under £10? The pottery theme lends itself to a more affordable price point, and there are plenty of smaller goods such as this candle holder out there.
9. Sculpd Pottery Kit — £39, Sculpd
Why not take this year's theme literally and get creative? This pottery kit will keep the both of you busy and entertained for hours on your anniversary and beyond.
10. Clay: Contemporary Ceramic Artisans — £17.45, Amazon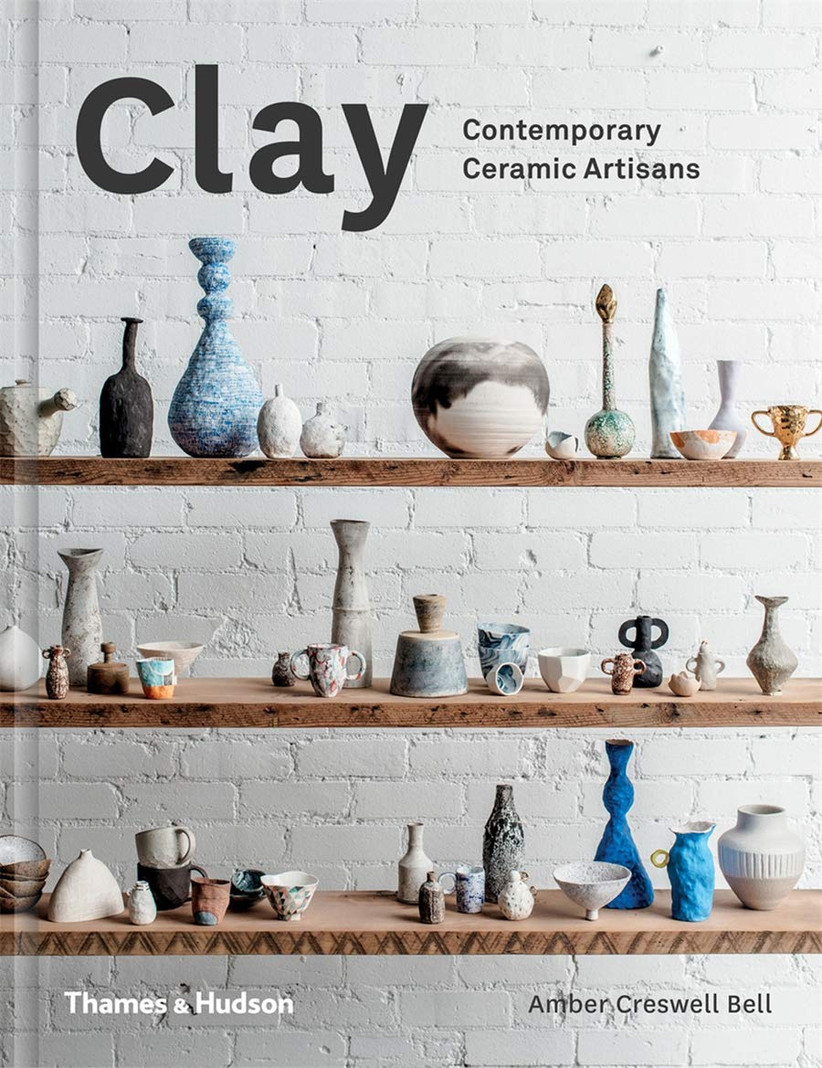 If you think your partner might want to learn more about all things pottery and clay, this brilliant coffee table book is as informative as it is chic to look at.
11. Personalised Ceramic Coaster — £7, Etsy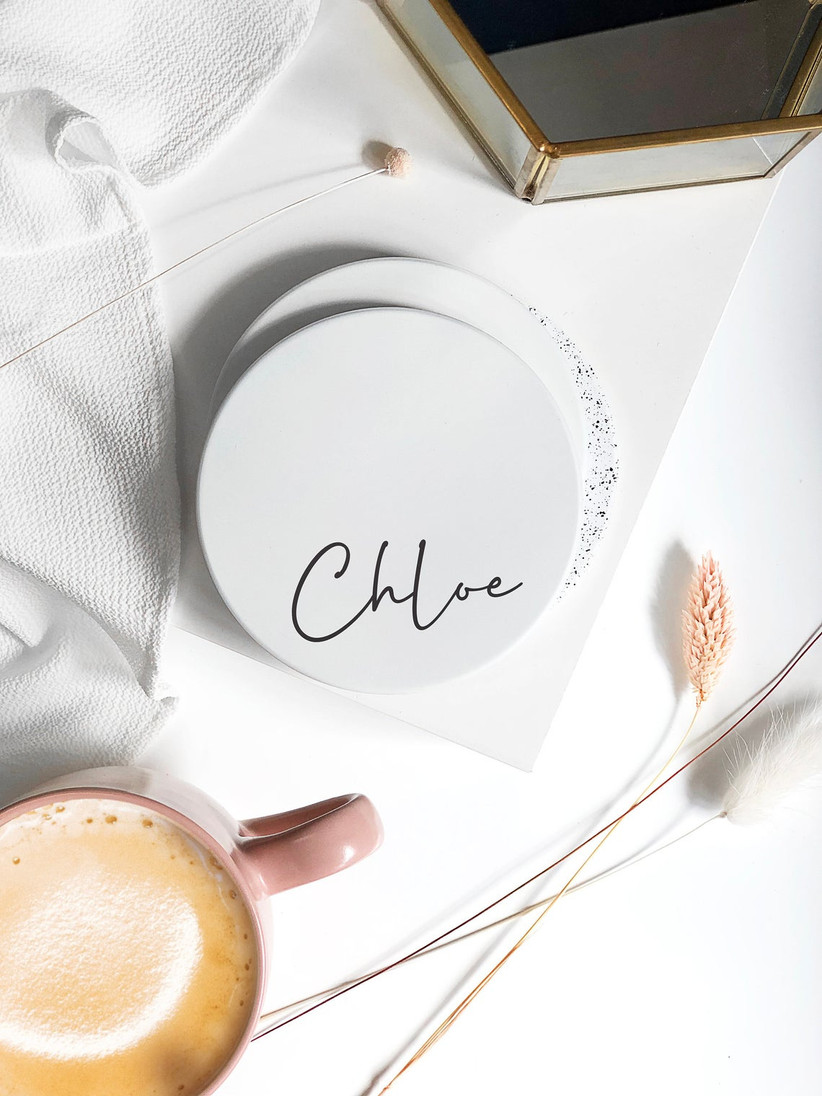 A super cute little token of your affection, this modern ceramic coaster can be personalised with your partner's name. It's great as a little extra to go with a lovely coffee or tea set for your spouse.
12. 9th Anniversary Ceramic Coaster – £10, Not On The High Street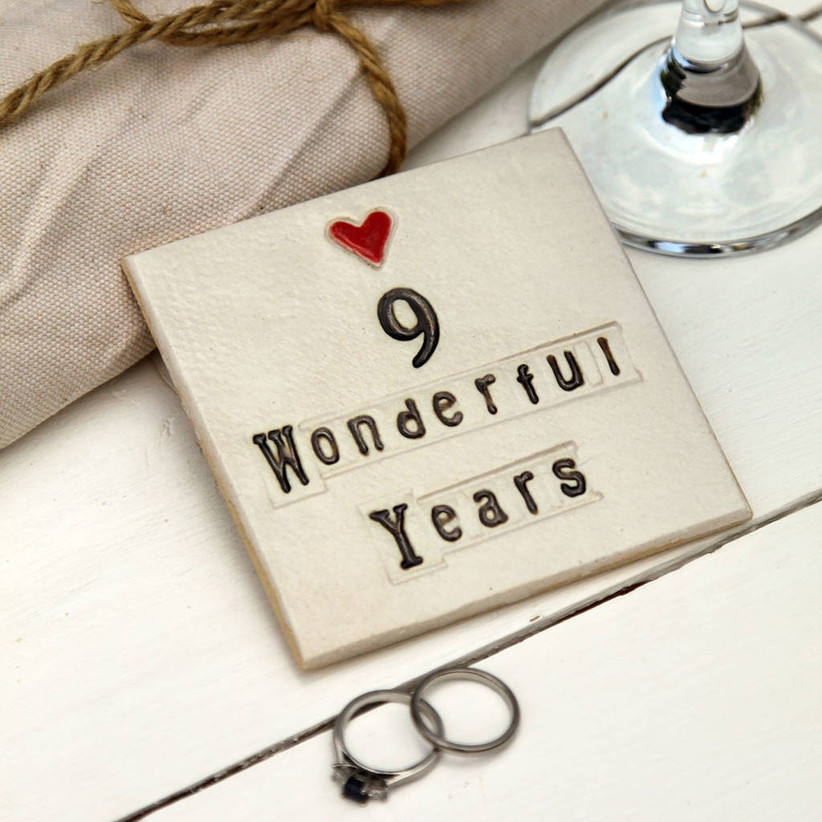 Looking for something a bit more classic? This ceramic coaster from Juliet Reeves Design can be ordered with a matching anniversary card and a gift box. We think it would be the perfect gift to give to your other half with a cup of tea and breakfast in bed on the morning on your anniversary.
13. Single Stem Ceramic Vase Set – £12.50, Not On The High Street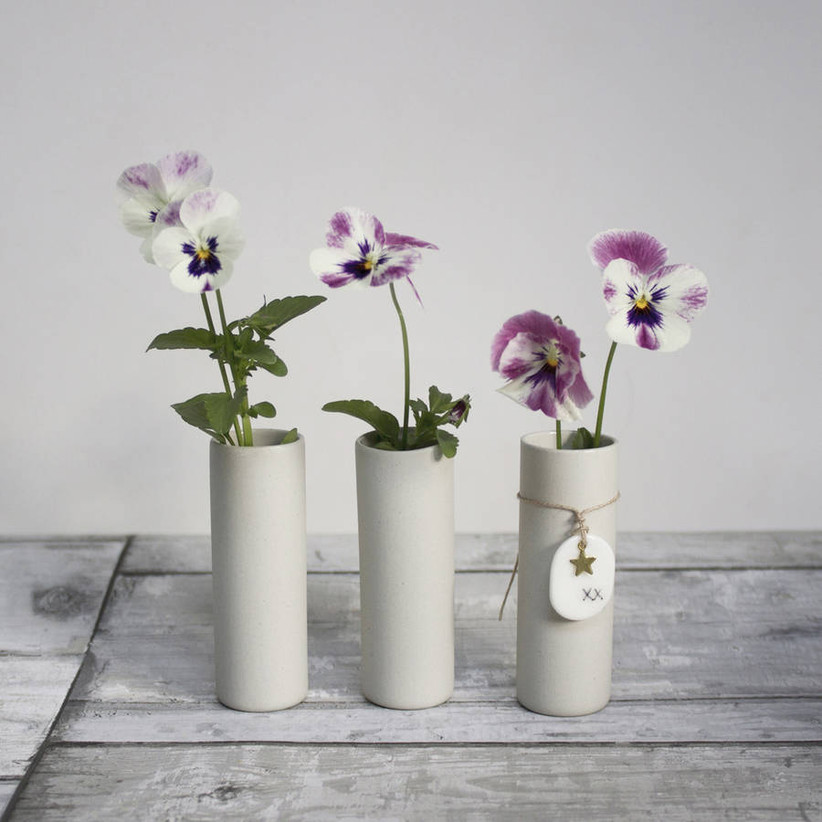 This set of single stem ceramic vases from Pippi and Me would make a perfect ninth wedding anniversary gift if you are looking for something stylish that you can use everyday. We love the muted colours and simplistic design.
14. Linda Bloomfield Porcelain Cake Stand – £48, Not On The High Street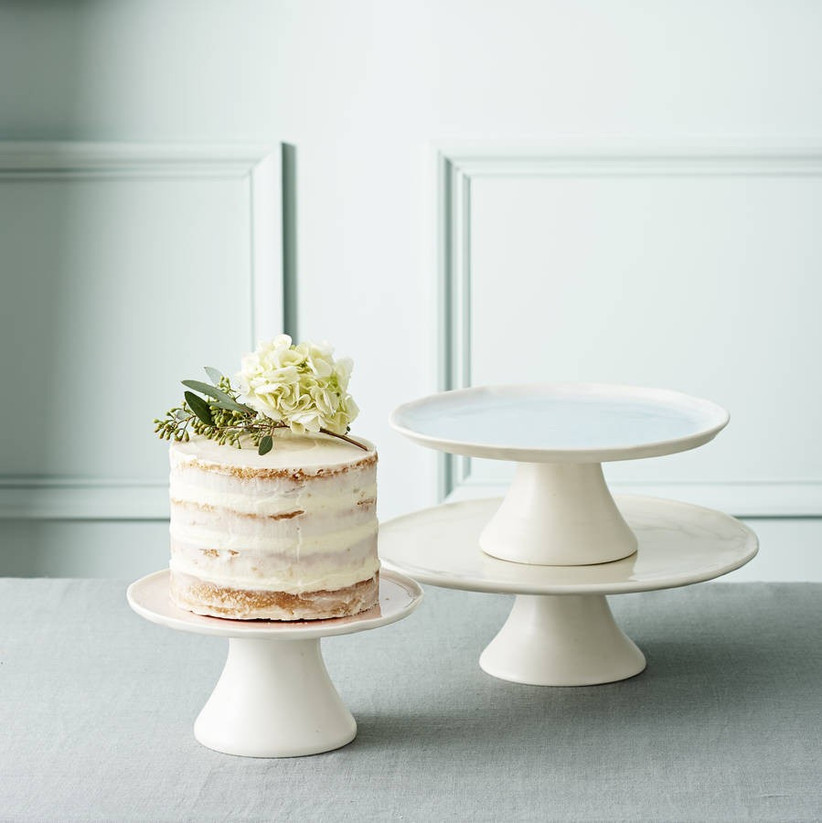 If your partner fancies themselves as a bit of an amateur baker then this porcelain cake stand from Linda Bloomfield will give their cakes a professional finishing touch that they are sure to love. If you are feeling extra lovely then why not have a go at baking a cake of your own to go with it?
Leather 9th Wedding Anniversary Gifts
Leather is the traditional third wedding anniversary gift but it is also the modern gift for your 9th anniversary. Whether it's a sentimental trinket or a stylish new bag, there are plenty of leather gift ideas that would be perfect for your partner.
15. Personalised Initial Leather Heart Page Corner Bookmark — £9, Not On The High Street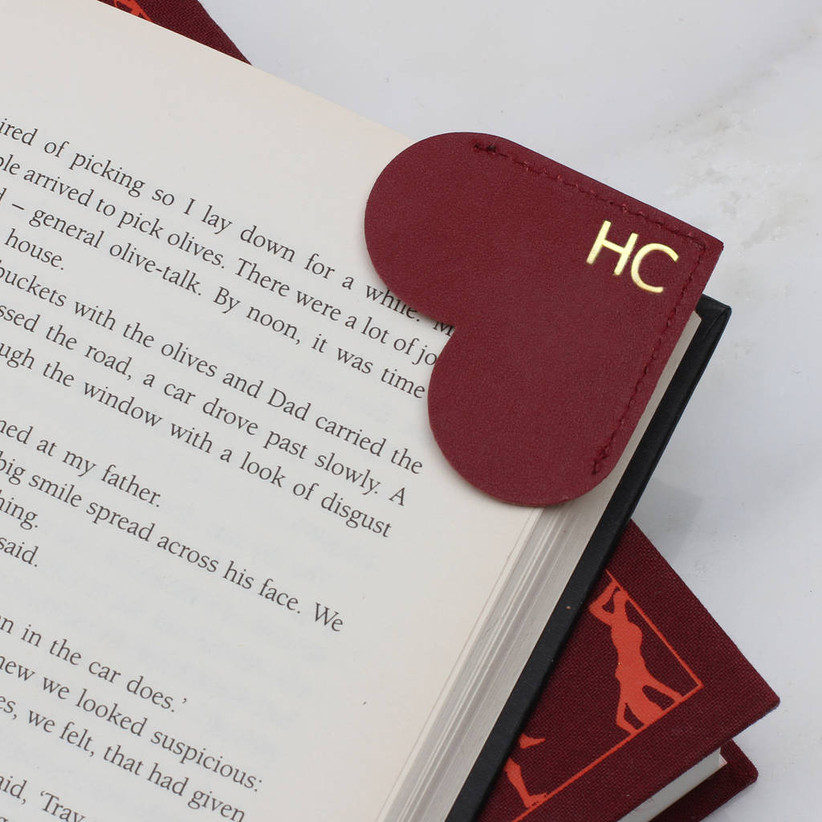 An affordable gift that is ideal as a little add-on or if you're doing smaller presents this year, this leather page heart is the perfect alternative to a traditional bookmark and is a must for book lovers.
16. Acne Studios Elmas Logo Cardholder — £90, Farfetch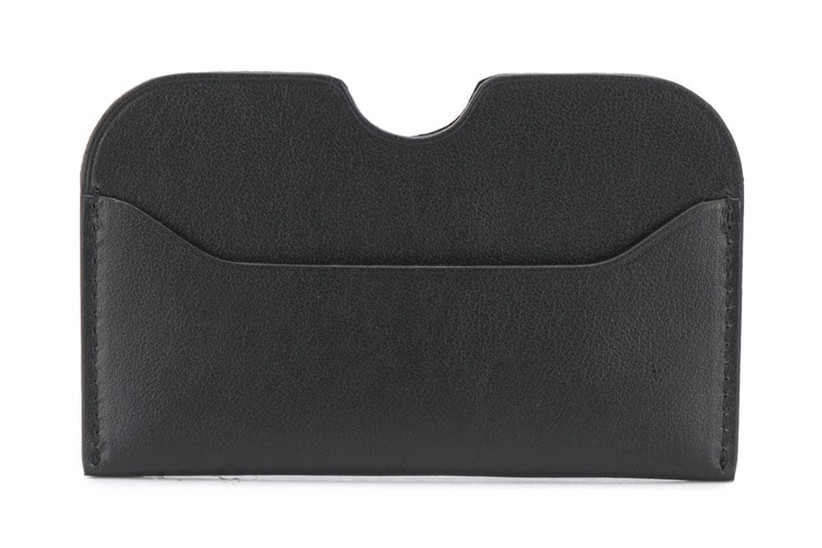 There's nothing more chic than a high-end leather card holder, and this one is stylish and classic while still being less than £100. It also comes in a variety of other colours.
17. A.P.C. Half Moon Smooth Leather Cross-Body Bag — £365, Matches Fashion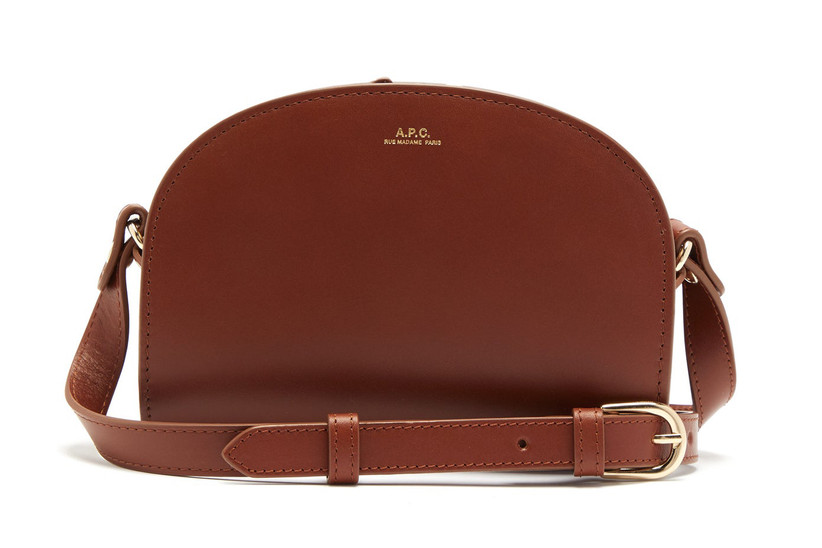 An A.P.C. bag is a must for fashion-forward partners, and it will certainly be well received. Opt for the brand's half moon bag, which comes in a number of colours and textures. The brown is a classic choice that'll go with everything.
18. Deadwood + NET SUSTAIN Joan Leather Biker Jacket — £345, Net-A-Porter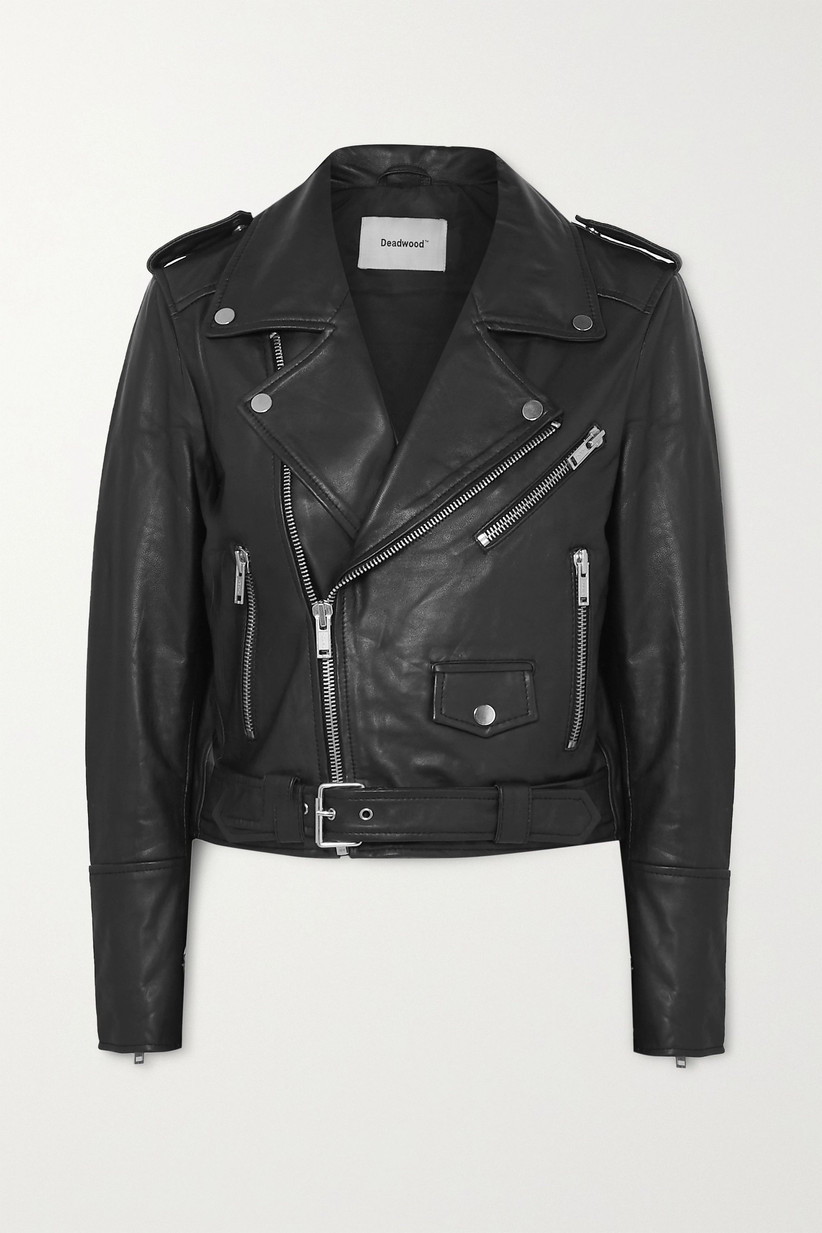 What better excuse to buy your loved one that leather jacket they've been dreaming of for years? You can pick up a good quality leather jacket for a few hundred pounds these days, and this one is a brilliant find.
19. Rapport Black Leather Sliding Watch Case for Two Watches — £190, Trouva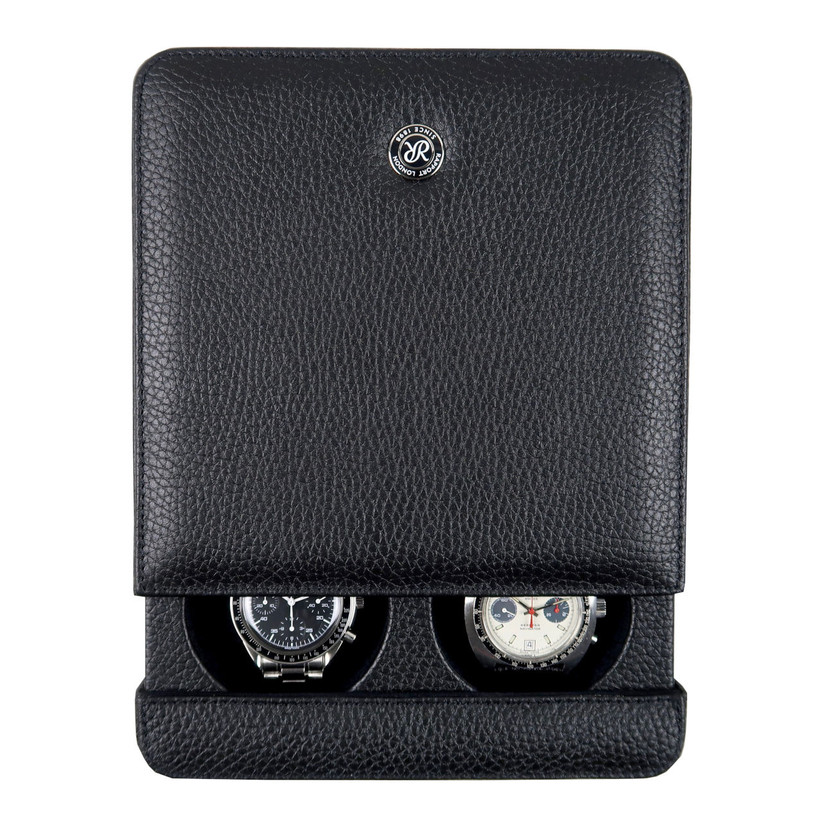 We have to admit this watch box isn't just for a partner — it's sort of for you too! Your partner will be so bowled over by their new gift, you'll easily be able to persuade them to let you use one of the slots.
20. Leather Cufflink Box — £79, Life of Riley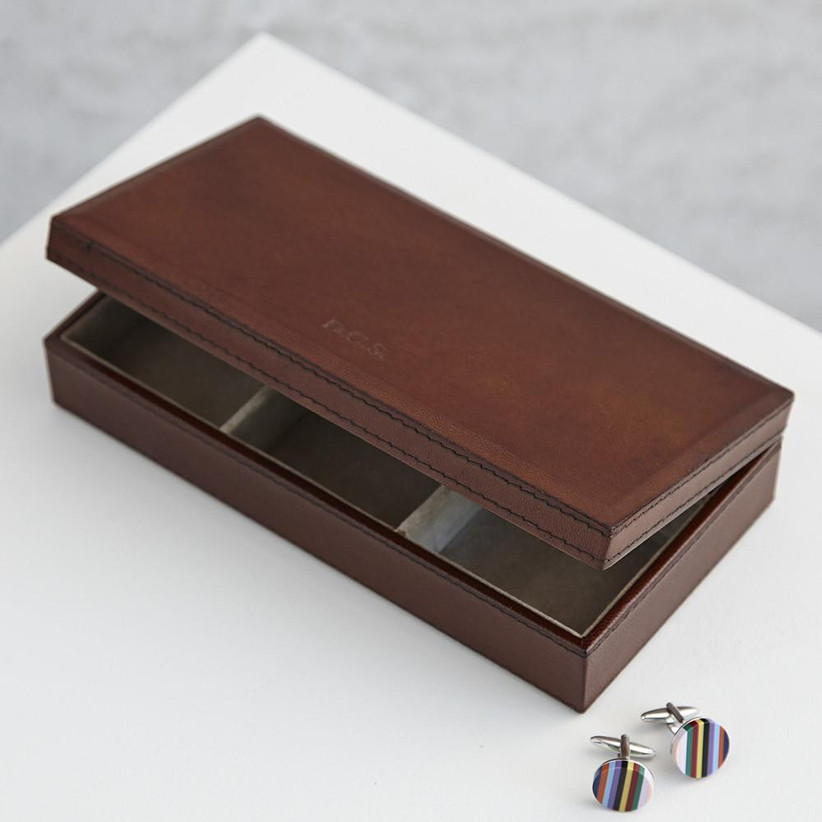 If your partner is a big cufflink wearer, they'll need somewhere professional-looking to keep them and this smart box does just the job. It comes in two shades of brown, and can also be personalised.
21. Copper and Leather Embossed Cufflinks – £38, Not On The High Street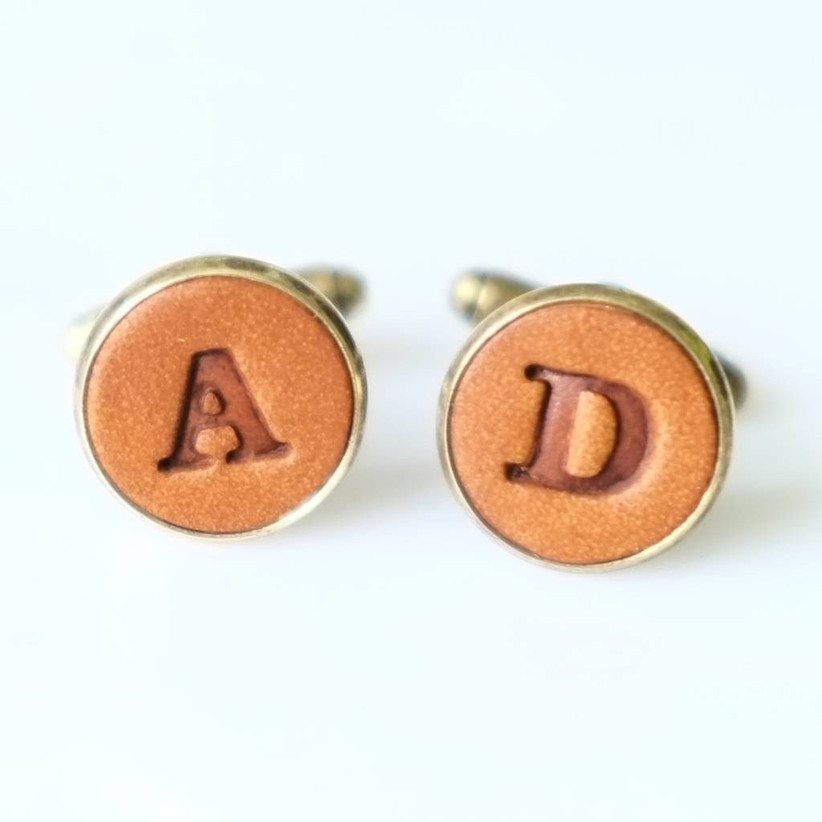 These copper and leather cufflinks from Gracie Collins can be personalised with your other half's initials. We think they make the perfect suave anniversary gift - then you can both get all dressed up and go for a romantic dinner!
22. Personalised Leather Loop Keyring – £16, Not On The High Street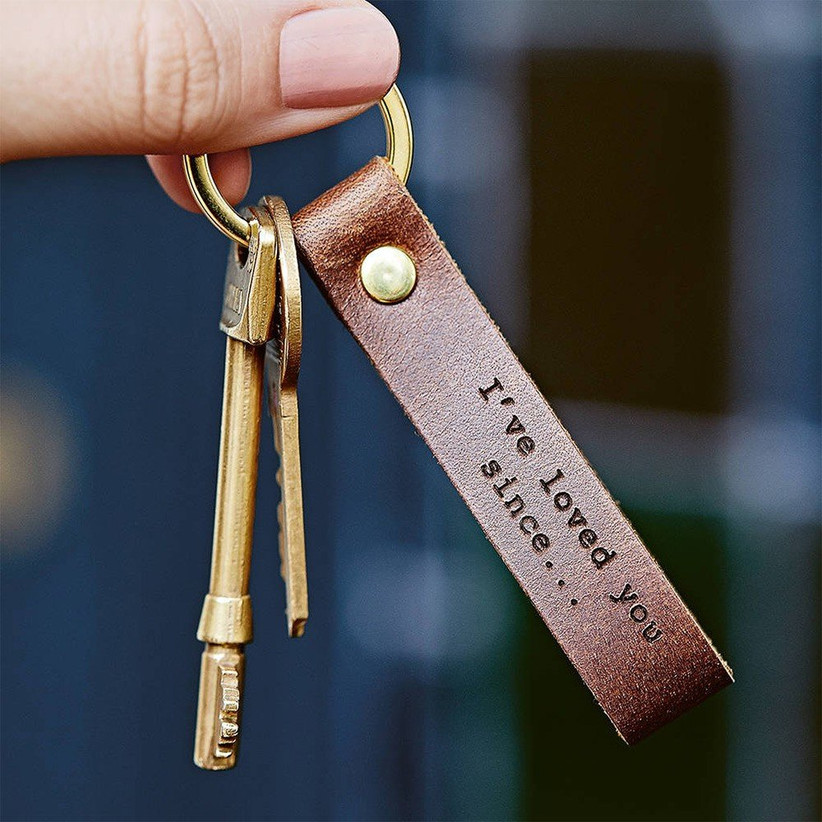 This leather loop keyring from Create Gift Love can be personalised with your own special message and we love how it will be used every single day so your other half will have a constant reminder of how happy they make you.
23. Leather Photo Album – £54, Not On The High Street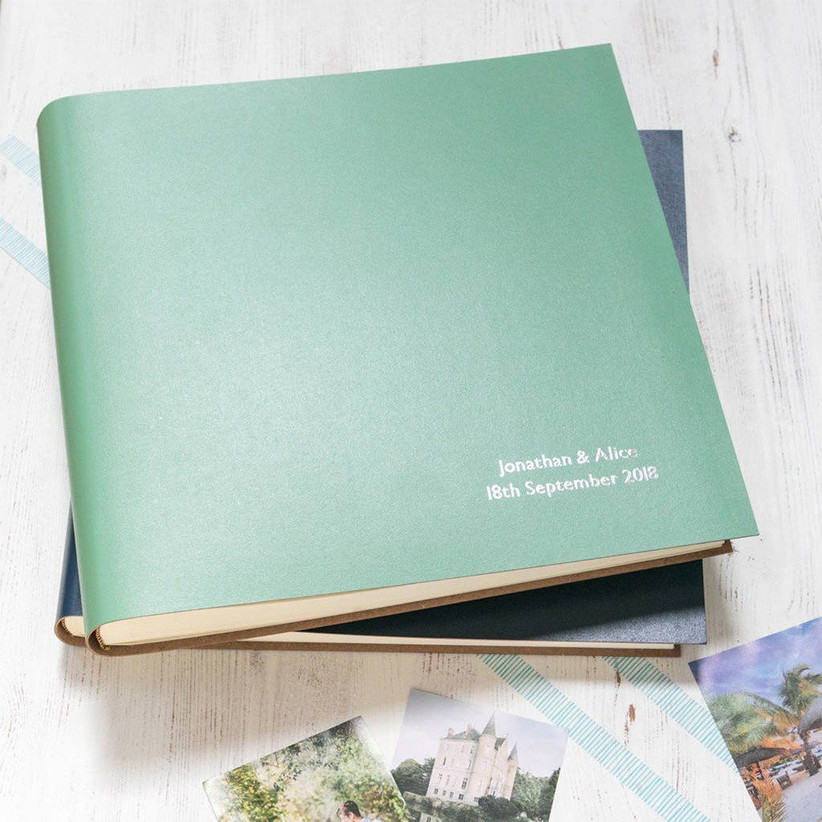 Now you have nine years of happy marriage together, why not print all your photos out and put them in an extra special leather album? You can choose from a range of colours and have your own special message added to the front of this album from Begolden.
24. Mulberry Amberley Satchel – £695, Farfetch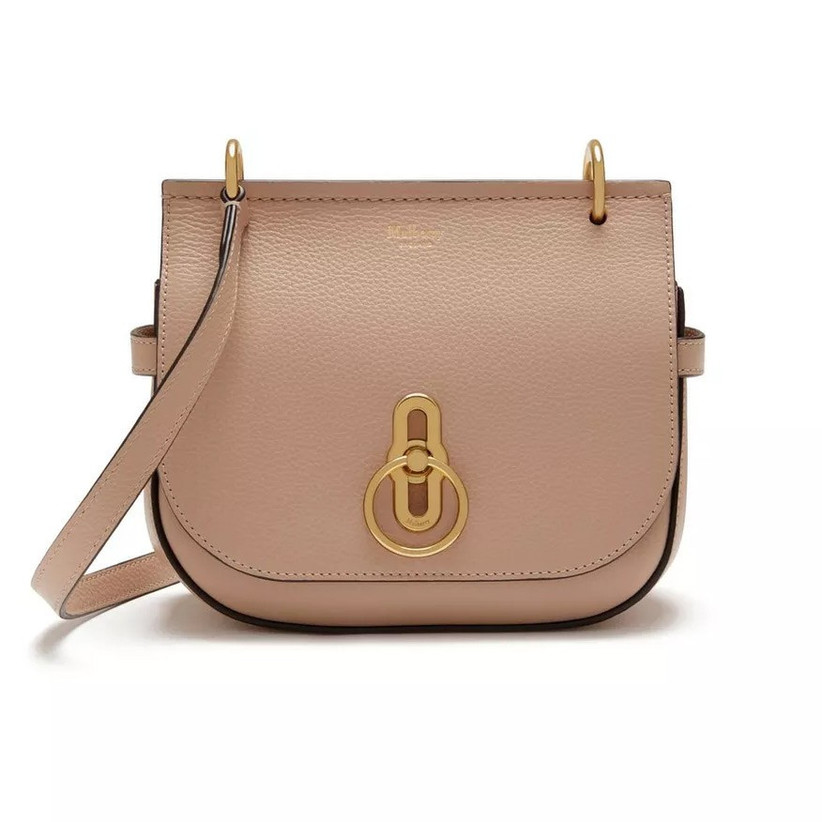 An extra special handbag or purse would be an ideal ninth wedding anniversary gift – one of our favourites has to be the Amberley satchel from Mulberry, shown here in shade rosewater.
25. Leather Wallet – £85, Aspinal of London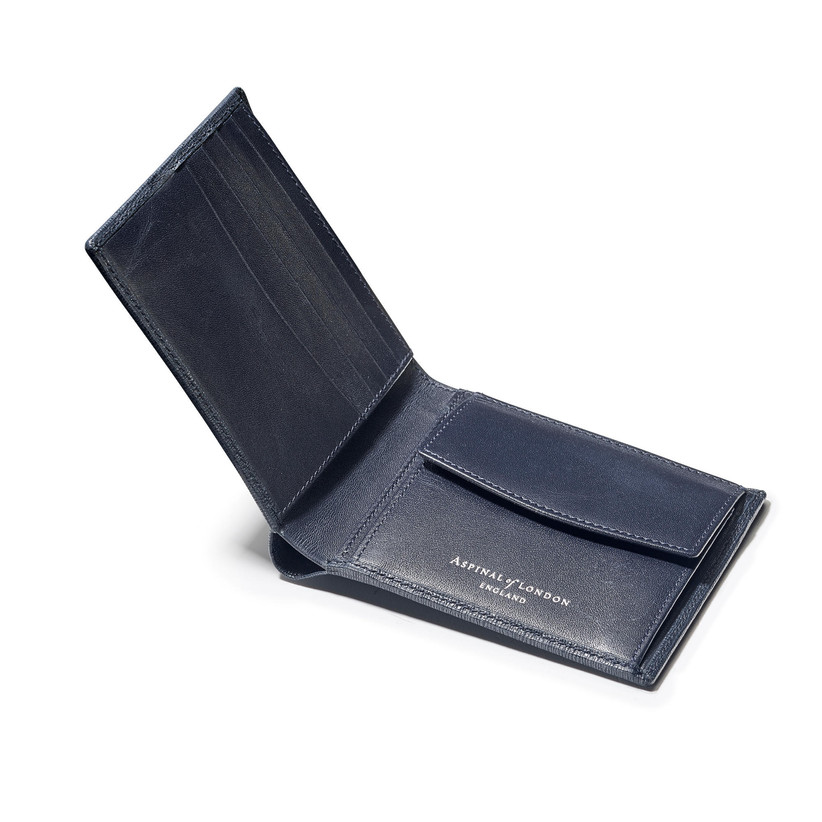 We love how the majority of wallets at Aspinal of London can be personalised with your initials and this navy coin wallet is no exception. If you are looking for a luxury leather gift idea then we think this is ideal.
Don't miss our complete guide to wedding anniversaries so you know what you have coming up next.