23 Best Online Sex Toy Shops: Where to Buy Sex Toys
Want to expand your toy collection? These online sex toy shops guarantee fast, discrete delivery across the UK. If you're not sure where to start, read on for our pick of the best vibrators, fetish gear, luxury brands and fun accessories
We have included third party products to help you navigate and enjoy life's biggest moments. Purchases made through links on this page may earn us a commission.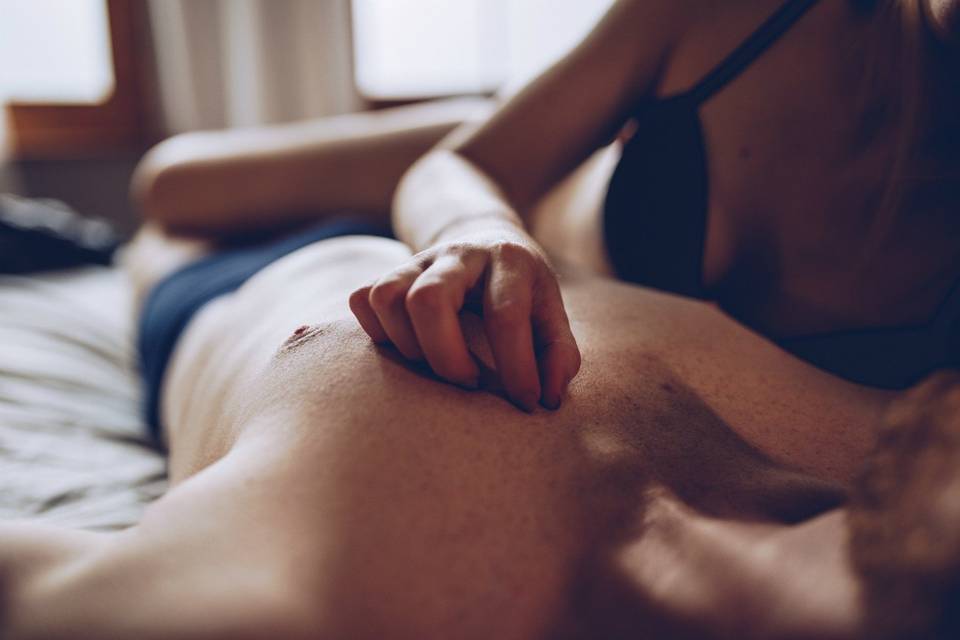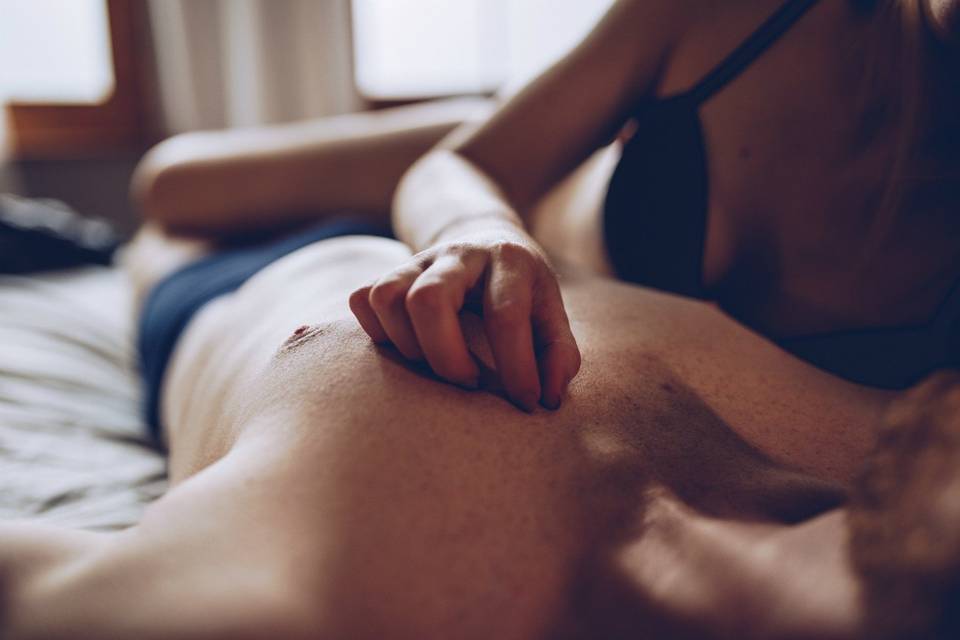 Forget the slightly sleazy image of sex toy shops you have in your mind – these days, online is the only way to go when it comes to stocking up on sex toys in the UK, with big names including Cult Beauty, Look Fantastic and even Boots hosting dedicated self-love sections on their sites.
"Cult Beauty launched the sexual pleasure category back in 2018 to blow the dust off these 'under the counter' taboos; to provide a destination for the hero products of the female sexual wellness category," says Cult Beauty's found co-founder and co-CEO Alexia Inge, explaining why the brand decided to branch out into sex toys. Whether you're looking to shop from an adult toy store for yourself, or you want something to spice up your sex life, this edit of the best sex toy shops in the UK will definitely help you find the perfect sex toy to suit your needs.
We've broken the sex toy shops down so you can easily see what each adult toy store is best for, and some of our top picks from each brand too to help you find the perfect sex toy for you - and whoever you may share it with!
With the best online sex toy shops, you can rest assured that when your new toy drops through your letterbox, it'll A) arrive quickly (nobody wants to wait a long time for the fun to begin) and B) be in a discrete, unlabelled box, meaning it's never been easier to buy sex toys online. If you're looking for the best sex toys for couples, we've also got a comprehensive round-up of those!
The Best Online UK Sex Toy Shops - And Why We Rate Them!
1. Lovehoney
Best For: Vibrators (and rather lovely lingerie)
The UK's largest online sex shop has just about everything you could imagine, though the vibrator range is Lovehoney's standout star, with everything from rabbits to magic wands, G-spot to clitoral stimulators, bullets to app-controlled vibrators; all filterable by size, price and material.
If you're unsure where to start, you'll find beginners kits too. If you fall into the rabbit hole of reading the reviews, you'll be there for hours – their customers get VERY passionate about their recommendations.
Don't forget to browse the lingerie while you're on site. It's ultra-soft and comfortable, despite often looking rather on the raunchy side!
​​Their packaging is totally discrete (in fact, it's a bit boring, coming in plain cardboard boxes without tissue paper etc. so if you want flourishes, this might not be the site for you). They offer an NHS staff and student discount and it's free delivery over £40.
READ MORE: Lovehoney's Top 20 Sex Toys for Couples
Our Favourite Lovehoney Sex Toys
The Best Night Ever Couple's Sex Toy Kit (£39.99) is an impressive five-piece kit of all their couples' best-sellers. Tease, play and experiment with everything from a 10-function bullet vibrator to an anal plug and cock ring.
Their 11-piece Wild Weekend Mega Couples' Sex Toy Kit is another favourite. It sold out during lockdown (which should tell you all you need to know) but is back in stock now. It's £79.99, which is great value for everything you get included, and it's often on sale, meaning you can grab a bargain.
If you just want to buy one toy, the Lovehoney Classic Magic Wand Vibrator (£59.99) has over 3,000 five-star reviews and is Good Housekeeping approved. It has a scroll wheel, which means you can tailor vibrations to exactly what you need. It comes in a range of colours and does the job very well. We vote for the lilac one (we like purple here at Hitched, okay?).
2. Boots
Best For: Trustworthy and Reliable Shopping
Yes, *that* Boots has a 'Sexual Welllness and Pleasure' section on its site – just think of the Advantage Points! Boots sells sex toys from the likes of Love Honey, Ann Summers and Lelo and is the perfect place for novice sex toy shoppers to dip their toes into online sex purchases. Just pop a new toy into your basket alongside your micellar water and toothpaste – no big deal!
Our Favourite Sex Toy Buys from Boots
For an ultra-chic sex toy (they don't all look phallic!), go for The Frenchman by Smile Makers (£26.60). It looks more like a vase than a sex toy and is made from super-smooth silicone, with a flexible head to imitate the effect of a tongue.
If you feel more comfortable with a traditional-looking sex toy, give My Viv's 7 Function Curved Vibrator, (£30) a go – the colour might even fit with your wedding theme if you're a duck-egg blue kind of couple. This is slightly curved to fit snugly into allll the right places, plus it has four vibration speeds, depending on how much time you've got…
3. Cult Beauty
Best For: A Curated Collection of Sex Toys
Another site that probably doesn't immediately spring to mind when you think of sex toy shopping online, but trust us, Cult Beauty is a great destination for sexy splurges. Best-known for iconic beauty brands, Cult Beauty is equally discerning with the sex toys it stocks, only selling the fanciest of brands, including Lelo, ultra-luxe Coco De Mer and Dame. If you're shopping for high-performing skincare, it can't hurt to add a super-effective sex toy into your online order too, while you're there.
READ MORE: The Sexiest Plus Size Lingerie
Our Favourite Sex Toys from Cult Beauty
Dame is a female-first sex toy brand, aiming to close the pleasure gap (because men are twice as likely to orgasm during sex as women!) and Pom (£95) from this brand is here to help you along the way. It fits in the palm of your hand, is silky soft and is the perfect way to introduce sex toys into your relationship if you or your partner are a bit wary. The pebble shape means it's non-intimidating and easy to slip into the situation.
Born in Stockholm, LELO is known for their sex toys that wouldn't look out of place as Scandi-chic home décor. We like how discrete their Picobong Transformer is – if someone were peeking in your overnight bag, they would probably mistake it for a phone charger, and wouldn't be any wiser to the fun you're planning.
4. Look Fantastic
Best For: A Variety of Budgets
If you've ever shopped for beauty on Look Fantastic, you'll know they sell everything from ultra-affordable to super-luxe makeup and skincare. The same goes for their sex toy offering, from £7.50 steals to £209 splurges.
The plus side of buying on Look Fantastic? Your partner will think you've just been buying *more* skincare rather than treating yourself to sex toys online that they might well benefit from…
READ MORE: The Different Types of Attachment Styles Explained
Our Favourite Sex Toys from Look Fantastic
Smile Makers make some of the best sex toys out there, but they do tend to be on the expensive side. For a taste of the Smile Makers pleasure without busting your budget, try The Surfer (£19.95). It's an ultra-quiet clitoral stimulator that helps you ride waves of pleasure – hence the name. It's small but powerful and has three different speeds.
We're also very into the Lelo Smart Wand 2 in Deep Rose (£169). What is it about rose gold that makes everything – even sex toys – look so stylish? The curved base makes this easy to grip onto even in the throes of passion, plus this can be used all over your body to ease tension, which makes it a winner in our eyes.
5. Nasty Gal
Best For: An Impromptu Purchase
If your Nasty Gal online basket is always brimming with clothes, you'll be pleased to know you can now pop a sex toy in with your wrap dresses and off-the-shoulder tops, because the site has a dedicated sex toy section – and it's fairly impressive, with saucy board games alongside the sex toys and condoms.
They stock lots of brands we haven't seen in other online sex shops either, which makes for an interesting change.
READ MORE: The Best Dating Apps if You're Looking for Love
Our Favourite Nasty Gal Sex Toys
If you find phallic sex toys a bit intimidating (need they always be so… realistic?) the Satisfyer Butterfly Clitoral And Nipple Vibrator Stimulator (£31.20) might be up your street. It looks more like a kitchen utensil or a stingray, but rest assured, it's more fun and friendly than both of those. It slips neatly into your underwear for a soft, buzzy pleasure experience without getting *too* intimate.
If you want to keep it tight, then we recommend these Kegal Balls (£6.40). Not only can they increase the intensity of orgasms, but kegals are good for your pelvic floor health. A win-win, if you ask us!
6. LELO
Best For: Luxury Sex Toys That Last
LELO is a Swedish sex toy company that's synonymous with beautiful, luxury items you'll want to display with pride in your bedroom.
From a revolutionary hexagonal-structured condom (super thin and textured inside for better grip), to gender-neutral toys that can be enjoyed by anyone, LELO is a game-changer if you're looking to invest in a new staple. Their Sona clitoral massager is the world's bestselling sex toy and lives up to all the hype.
Your LELO order comes in a plain box, so you won't scandalise your elderly neighbour if he takes a parcel in for you - in fact, our only complaint about this online sex shop is it's not the easiest to navigate. But once you get those buys in your basket, it's well worth it.
Our Favourite LELO Sex Toys
We can't tease you, telling you the Sona (£63.20) is the bestseller in the world and then not shout it out. And shout you will. It uses sonic waves (like a sonic toothbrush) to stimulate the clitoris for an oral-sex feel without ever making contact with the clitoris, so it's gentle and friction-free. If you've got a partner who doesn't love going down town (and you're still marrying them?!) introduce this to the bedroom and everyone will be happy.
Round the other side of things, the LELO Hugo (£141.75) is a remote control prostate massager that claims to increase the size and intensity of climax by 33%. Now that we would like to see.
7. Womanizer
Best For: Eco-friendly Sex Toys
Don't just take our word for how mind-blowing the Womanizer sex toy is – just ask Lily Allen. She teamed up with the brand to create her own Womanizer model, Liberty. Womanizer's Pleasure Air Technology has alternating pressure to recreate the sensation of oral sex and up to 12 different wave settings so you can choose exactly how you like it.
Shopping on the Womanizer site feels like a self-care act in itself, and the parcels come discretely packaged without Womanizer on the brand, so only you need to know what's arriving for you.
Our Favourite Womanizer Sex Toys
The Premium Eco (£169) is the first clitoral sex toy made from completely sustainable and renewable materials. They've taken all the best bits of their cult product and reduced as much plastic as possible. It's a unique, eco-friendly toy made from biodegradable biolene, saving six tonnes of plastic a year. It comes in plastic-free packing and is 100% recyclable. Even better, a tree is planted for every Premium Eco bought. With 12 intensity levels, you'll do good things for the planet and amazing things for your body.
Co-designed by Lily Allen, the bright and bold Liberty (£89) comes with very happy reviews! Celebrate self-love anywhere you like with this travel-friendly design that's perfect to use at home or on holiday. And did we mention, it's completely waterproof?
8. Bondara
Best For: Snagging a freebie
Whether you're looking for a discrete vibrator, a naughty bedroom game to spice up date night, or you want full-on bondage gear, Bondara truly has it all. There's a range of deals and offers available too, meaning you can grab a bargain or a freebie with your order - and we can't resist an offer!
READ MORE: 23 Real Couples Reveal What *Actually* Happened on Their Wedding Nights
Our Favourite Bondara Sex Toys
Our absolute favourite has to be the Clone A Willy Glow-in-the-Dark Vibrating kit - for just £34.99 you can buy a kit that will allow you to mould a sex toy in the shape of your partner's penis. This could make for an absolutely filthy wedding day gift for the bride, or be the basis of a wild hen party game. If you're marrying someone with a vagina, fear not, because there's also a Clone A Pussy kit.
If that's not for you - and we know, it's not for everyone - what about the Bondara Orgasm Cream (£9.99)? Designed to heighten your or your partner's sensitivity, it's got glowing reviews from plenty of, erm, satisfied shoppers.
9. Amazon
Best For: Fast Delivery
With a huge range of toys available with next day Prime delivery and parcels coming in inconspicuous Amazon packaging, the online giant is a surprisingly good place to buy your sex toys, with zero suspicion.
The vibrator offerings are comprehensive, and almost every kink is covered too: Japanese shibari bondage rope, electric stimulators, sex dolls, swings - you name it, they've got it! Always read the customer reviews first to make sure it's a genuine seller.
​​Our Favourite Amazon Sex Toys
Wand massagers are ideal for teasing each other as part of your foreplay and also for solo play. This wireless Oliver James one (£24.99) - which comes in five colours - has two hours of charge, eight speeds, 20 patterns, is waterproof and travel-friendly, and has a flexible head for all-round pleasure.
The Satisfyer Pro 2 Clitoral Toy (£28.35) is a next-gen, waterproof clitoral stimulator that pleasures you with pressure waves and tingling pulsations. Nearly 7,000 reviews give it an A+. It makes for a good budget alternative to the Womanizer if you're saving all your pennies for your wedding…
10. The Pleasure Garden
Best For: Inclusive Sex Toys
The Pleasure Garden's mantra is that everyone has a right to a fulfilling sex life, so they have disability guides on their site, detailing the best sex toys and how to adapt them. You can even filter the website by 'hands-free' or 'disability friendly'. The Pleasure Garden is an inclusive sex shop with a fantastic shopping experience.
Our Favourite Pleasure Garden Sex Toys
The Rocks Off Ro-Zen (£29.99) is a combined vibrating anal plug and cock ring with a stretchy ball loop for an erection-boosting squeeze. The ring comes with a removable seven-speed vibrating bullet that will add oomph to every session. It targets four key erogenous zones for a stronger, more satisfying orgasm.
The Doxy Wand (£89.99) packs a huge punch. With a highest setting of 9000 RPM (that's strong!) and a three-metre long power cord, there's pretty much nothing you can't do, and nowhere you can't use this wand. It's ideal for taking on mini-breaks with you, when the plug socket is often nowhere near the bed.
11. Harmony
Best For: Lube and Accessories
With 20 years' experience selling adult toys from their London Oxford Street and Soho stores, Harmony knows a thing or two about sex. They're excellent for essentials, so go to them for lube, condoms, chocolate body paint, and sexy lingerie. Service here is top class: you can click and collect to one of their stores or get free delivery on orders over £20, with free returns, no questions asked.
READ MORE: 25 Things All Couples in Long-Term Relationships Will Just Get
Our Favourite Harmony Sex Toys
The luxury Svakom Nymph Soft-Moving Finger Vibrator (£79.99) is a dual-ended vibrator offering nimble, finger-style strokes for an amazing sensation on the nipples or clitoris. One charge lasts for up to 90 minutes of playtime, and the motor is quieter than the tick of a clock. It's totally waterproof too.
For out and about fun, try the We-Vibe Jive App Controlled Rechargeable Love Egg Vibrator (£99.99). It slots comfortably inside and is controlled by an app to drive you crazy even if your partner is nowhere near.
12. Kandid
Best For: Gender Neutral Sex Toys
Kandid is on a mission to make sex toys shame-free and inclusive. The company's founders want to tackle the stigma around sexual pleasure and change judgemental attitudes, particularly towards the LGBTQIA+ community.
The brand's prettily coloured products are delivered in discrete, gender-neutral palm tree print packaging and the toys are made to last a lifetime, but sustainability is key, so everything is recyclable too.
Our Favourite Kandid Sex Toys
If you're keen to dabble in anal but aren't sure where to start, Kandid is here to help with the Anal Starter Kit (£79). It comes with an anal vibrator and four butt plugs of varying sizes, so you can build up at your own pace.
The ribbed exterior of the G-Spot Vibrator (£59) makes this classic toy even more pleasurable – and we didn't know that was possible. The soft ripples create a wave-like sensation for continued pleasure.
13. Ann Summers
Best For: Ultra-discrete Sex Toy Shopping
We couldn't do an edit of the best online sex shops without a nod to Ann Summers. Not only is the store pretty much the queen of sexy high street shopping, it has good online credentials too – everything is sent out in totally plain packaging to keep things private for you, and they've even thought of the returns label, which is addressed to Gold Group House rather than Ann Summers.
Ann Summers is basically a one-stop shop for all your sexy needs, with lingerie, fancy dress, sex toys, lube and more.
READ MORE: 29 Revealing Questions to Ask Your Partner
Our Favourite Ann Summers Sex Toys
This seems expensive (okay, it is eye-waveringly costly) but just wait til you hear what the Lora DiCarlo Osé 2 Vibrator (£260) does... Available exclusively at Ann Summers in the UK, it's designed to mimic your partner's fingers, mouth and tongue all at once to create a blended orgasm unlike any you've had before. We feel a bit weak at the knees thinking about it.
You also need to know about the Lora DiCarlo Onda G Spot Vibrator (£170). So much more than your usual g-spot vibrator where you have to do a lot of the work, this has micro-robotics in the tip to mimic the sensations of fingers stroking over the G-spot.
14. Coco de Mer
Best For: Luxury Sex Toys
We've long coveted Coco de Mer's seriously sexy lingerie and we feel quite the same about the high-end sex toys from the brand. The online shop also sells bondage equipment and latexwear, as well as massage oils. If you want a luxury shopping experience, this is it.
READ MORE: What Are the Five Love Languages?
Our Favourite Coco De Mer Sex Toys
Don't be put off by the weirdly functional name, the Satisfyer Partner Multifun 3 (£50) can be used in 33 different ways across your and your partner's body and has three powerful motors. Plus, it's pretty reasonably priced considering it comes from one of the more premium online sex toy shops. The toy's two moving arms have over 100 different vibration patterns, so you won't get bored.
If you like your anal play seriously opulent, try this Julian Snelling Medium Red Aluminium Butt Plug Aurore Boréale Crystal, £45. Yes, there's a crystal on the end of it. No, you won't be able to see it yourself once it's inside you, but just knowing there's something this glam at play is sure to be a turn on.
15. Agent Provocateur
Best For: Spoiling Yourself
If you really want to treat yourself, you need to do your sex toy shopping at Agent Provocateur - the fanciest lingerie and the most premium sex toys await you. Your items will arrive in complimentary gift wrap in one of their signature pink boxes - meaning it's not a discrete delivery that will go unnoticed outside your front door, but if you want a lavish treat, this is the sex toy shop for you.
Our Favourite Sex Toys from Agent Provocateur
We really like that Agent Provocateur's sex toys are named after different dances! The Salsa, £80, promises that you'll 'get lost in rhythm', which sounds like a pretty nice place to get lost. It looks seriously luxe, too.
The Jitterbug, £90, comes in a pretty shade of pale pink, and is part of the brand's collaboration with Lovehoney, so you know you're in extra good hands if this is your sex toy of choice. It has 10 different vibration modes, allowing you to 'create your own personal tempo'.
16. BuzzPinky
Best For: Newbies
BuzzPinky is a younger take on the sex toy game. If you're totally new to this and looking for a fun, cheeky website that won't be daunting, it's a fantastic start. That doesn't mean it's all PG, trust us. But it is all highly-rated, incredibly safe products with the latest market launches. Tracked deliveries arrive within two working days, but if you're feeling hot under the collar right now, next day delivery is available too. That's a package we'd happily wait by the door for.
Our Favourite BuzzPinky Products
Yes, it does sort of look like a hairdryer, but the Irresistible Invincible Clitoral Vibrator (£75) is actually a hi-tech, ergonomic sex toy that encircles your clitoris without touching it and stimulates it via air wave technology to pulse without overstimulating.
The BuzzPinky 8" Super Smooth Suction Dildo with Balls (£18) is perfect for going it alone. Whether your partner is out for the night, or you just want some me-time, this toy means you'll never need to rely on someone else to have a fun night. The vibrant crimson dildo suctions onto glass and tile, meaning you can use it in different rooms. Despite its fun colour, it's also surprisingly realistic. It has an impressive girth and even sports veins and balls, for extra verisimilitude.
17. Sextoys.co.uk
Best For: Couples looking to spice it up
We love a site that does what it says on the tin. Sex Toys stocks a huge range of brands, with loads for men like Fleshlight and Tenga male masturbators, and female-focused ones like LELO and environmentally-friendly vibe brand Adrien Lastic. There's naughty gifts and games, massage essentials and lingerie too.
Our Favourite Sextoys.co.uk Products
The Alex Thrusting Stroker (£152.35) is designed for men (or anyone with a penis) to use alone or with their partners, and creates a vacuum for the ultimate sucking sensation. The closed end increases the suction and the satisfaction; it'll fast become your favourite way to play.
The Loving Joy FLUX Bendable G-Spot Stimulator (£40.28) is a flexible, multi-purpose vibrator that you can use flat or transform into an ergonomic toy, designed to hit the sweet spot for each and every individual. The bendable, textured shaft has 10 different speeds.
18. Etsy
Best For: Unique items
Etsy might not be the first place you think of, but as you've got small shops handcrafting products, you can get some quality specialist products on here. Lots of bestsellers are for fetish play like BDSM and furries, but there's plenty of more introductory items like rose quartz dildos and beautifully-made latex clothing.
Our Favourite Etsy Products
This Rose Quartz Yoni Wand crystal dildo (£104.55) is a luxury pleasure experience, made from silky smooth rose quartz. It's easy to clean, contains no chemicals and can last a lifetime if cared for correctly. It's been cleansed with Reiki for a holistic orgasmic experience.
Buy It Now
If you're after unique, sexy lingerie, head to Etsy. Their sellers have almost every kind and colour of underwear you could imagine, but we're in love with this slinky red body harness bra and thong set (from £19.68). If you want much more hardcore BDSM harnesses, trust us, they're there too.
19. UberKinky
Best For: Fetish fans
UberKinky promises you'll need a bigger top drawer for everything you'll want from this kinky fetish site. For newbies, there's beginner's guides to almost everything you could imagine, from pegging to ball stretching, if you're so inclined. We'll leave you to explore the darkest corners of this website – you could be on there for days – but it's guaranteed that if you want it, they have it.
Our Favourite UberKinky Products
Designed to melt at a lower temperature, these Fetish Drip Candles (£19.99) allow you to indulge in temperature play without irritating or burning skin. Instead, the wax is deliciously warm and makes for a unique sensation on your skin. This set comes with three candles that each have five to seven hours' burn time.
Perfect for rolling gently over the body for a ticklish sensation (and harder for a masochistic prickle), this Five Head Wartenberg Pinwheel (£21.99) does what it says on the tin. One review reads: "Most effective! Leaves nice marks" and another "tingling and pleasurable".
20. Prowler
Best For: Gay toys
Prowler was founded as a Soho gay sex and lifestyle shop – now you can buy their toys, clothing and more online. There's free delivery in the UK for everything from lube and condoms to gay films, magazines and calendars, plus leading brands of underwear and swimwear.
Our Favourite Prowler Products
Prowler has a comprehensive selection of some of the world's best lubes and delay sprays. Pjur Med is a favourite brand, and we love this water-based lube (£15.95) that is vegan and uses no animal testing.
If you want to try anal sex, the Excellent Power Jovial Trainer Kit (£29.95) is the perfect place to start. It features a slim, medium and large plug and two cock rings.
21. Pleasure Attic
Best For: Cheap vibrators
Pleasure Attic is for those on a tighter budget with discount codes readily available, but it does mean you sometimes need to be a little more discerning with your choices. What you can find here are amazing bargains, with cheap big name brands like Rocks Off, a regular 3 for 2 offer, and a clearance section where vibes start from just £1.50!
Our Favourite Pleasure Attic Products
You've heard of a smartwatch, but have you heard of a smart vibrator? The Ares Digital Heated Smart Wand Massager (£21.99) is the marriage of tech and pleasure. Named for the Greek god of war, this toy has 72 speeds, charges via a magnetic USB lead, and even changes temperatures. If that's not godlike, we don't know what is!
How cute is this red bullet vibrator (£9.99)! It's sleek, feminine and sensual; great for solo play and ideal for popping into your honeymoon suitcase. It also has nine speeds and is rechargeable.
READ MORE: Is This the Most Romantic Honeymoon Destination?
22. Sh!
Best For: Female pleasure
Sh! was the first sex shop for women: a boutique-style store in Shoreditch, pioneering events, sex toys and classes in-store, and an online shop with same-day delivery in London. Sex positivity and female pleasure is most important here, so expect exciting products and a fantastic value own-brand range. If you're not sure where to start, they have lots of guides online.
Our Favourite Sh! Products
For just £13.50, the two Feelztoys Fingertip Vibrators have a super-strong single speed and are a cute, non-intimidating addition to solo or couples play. Made from body-safe plastic, they're easy to fit in your bag for on-the-go sizzle.
This Wheel of Pleasure Licking Vibrator (£36) is perfect for couples! The soft 'tongues' simulate the feeling of oral sex and come with nine modes of vibration. It's non-gendered, too, which we love, as it makes it more accessible to all newlyweds.
23. Seriously Sensual
Best For: Foreplay
Not only does Seriously Sensual have an amazing set of vibrators for women, men and couples, it sells just about everything you can imagine for awesome foreplay. There's a huge range of sexy and plus-size lingerie to make you feel confident and turned on, plus fun accessories.
Our Favourite Seriously Sensual Products
We love the Horoscope range (£41.04), which is attuned to your Zodiac sign to let feminine energy flow. It comes with a gemstone necklace, unique to each star sign, and an orgasm-enhancing warming effect clitoral balm that's specific for your natural element. The kit comes topped off with a finger vibrator with 10 settings.
What better way to kick off the sexiness on your wedding night than this wedding-themed set of accessories (£35.17)? The pack includes a garter, feather tickler, pasties, and even handcuffs to liven things up.
Why Buy Sex Toys Online
The biggest benefit of buying from an online sex toy shop is the opportunity to read legitimate reviews. "From a female pleasure point of view, the sex toy industry has been historically dominated by men and hearing from other women whether a toy is good or not is really useful," says Alexia.
"The second benefit is the same as buying anything online – convenience; you don't have to leave the house to do the research and it offers an anonymous option for people who don't feel comfortable sharing their sexual needs with a sales assistant in store," she continues.
Still, if you're new to the world of online sex toy shops, we understand why diving in can be daunting. That's why we've compiled a comprehensive list of the best places to buy sex toys online for a super-fast route to pleasure. Thank us later.
Still not satisfied? You can browse our edit of the best sex toys for couples here.