27 Hen Party Outfits & Dress Code Ideas the Whole Group Will Love
From white dresses for the bride to fun outfits for the guests, these hen do outfits and dress code ideas will have you looking as good as you feel
We have included third party products to help you navigate and enjoy life's biggest moments. Purchases made through links on this page may earn us a commission.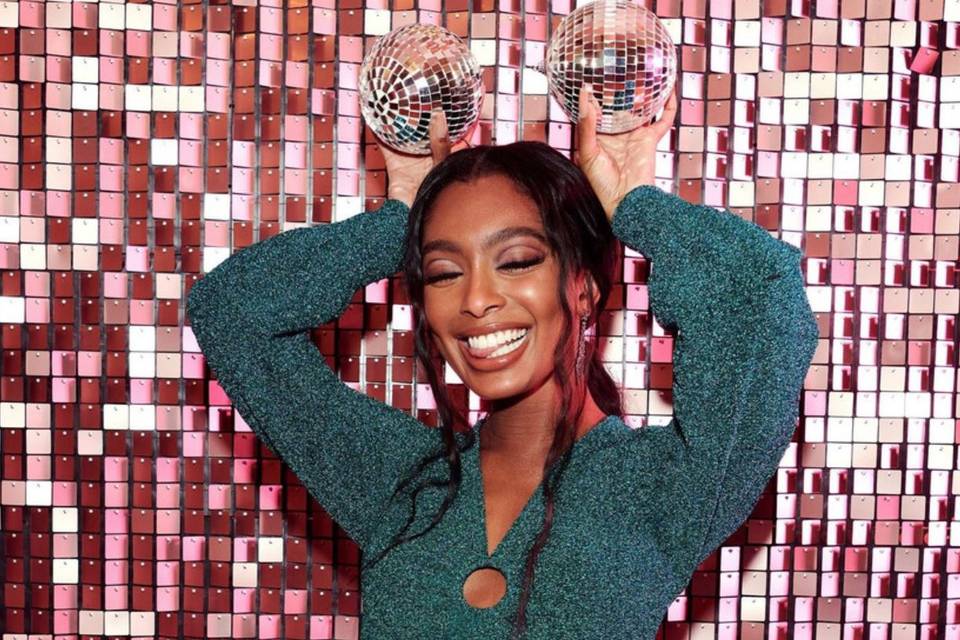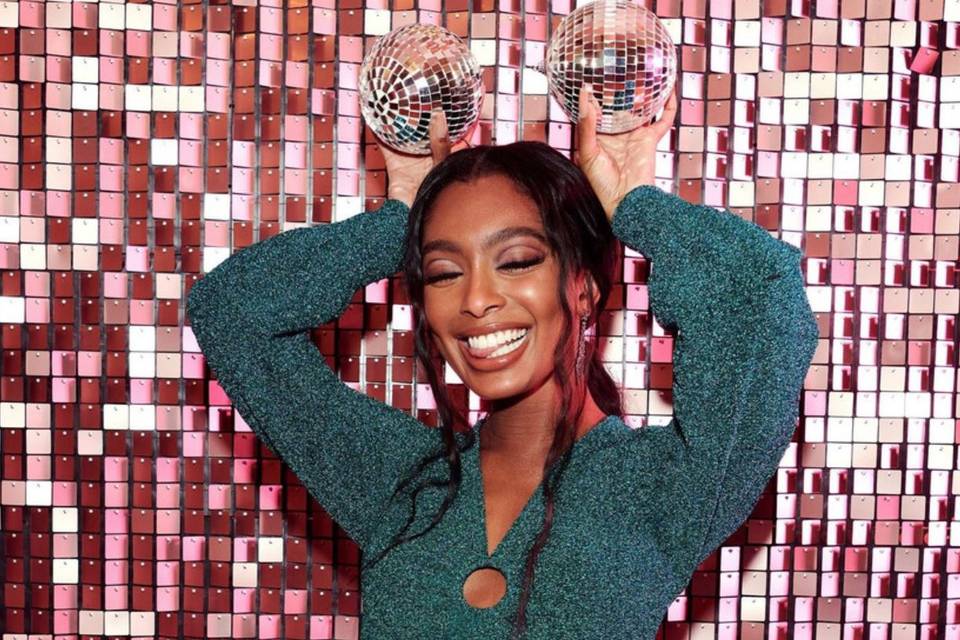 Whether you're in charge of planning a hen do or you're attending one, you're likely to be on the hunt for the best hen do outfit ideas.
Perhaps you've been assigned some cool hen party themes and have a dress code to adhere to, or maybe you've been given free reign on what you can wear. Whatever the case, we can guarantee you'll find some hen night outfit ideas here.
Our edit includes hen do outfit ideas for a bride, as well as plenty of fun hen do guest outfit ideas that the rest of the crew can wear. We even have black outfit ideas for hen do celebrations as sometimes, a chic black dress code is just what the group needs.
Hen Do Outfit Ideas: 27 Hen Night Outfits for the Bride & Her Guests
This roundup has a selection of hen party outfits ideas for almost every occasion, but if you haven't decided on the theme or style yet, we've got help for you too!
Each of these hen party outfit ideas has a dress code idea for you and the rest of the group to have fun with.
White Hen Do Outfits for a Bride
Your bride hen party dress is the second most exciting dress you'll buy so it has got to be an epic one and your hen do provides the perfect occasion to dress 'bridal' even before the big day. We love the idea of focusing on pretty shades of white or ivory and including fun features such as feathers and sequins. You are the star of the show after all, so you need a classy hen party outfit to match!
1. Margot White Hen Party Suit - £275 & £190, Nadine Merabi
Fashion-forward nearlyweds might want to wear a chic suit to celebrate in, and while this dreamy feather trimmed blazer and trouser set from Nadine Merabi might be an investment, it's one we are fully on board with. You might even consider wearing it as your wedding reception outfit as well as on the hen.
Sizing: UK 6 - UK 18
Expert Take: The feathered trouser and blazer cuffs make this outfit stand out in comparison to your average white suit. We reckon this would look amazing on taller brides!
Hen Party Dress Code Idea: Everyone in colourful power suits, and you wear white.
2. Jayda Sequin Cowl Hen Do Dress - £85, Pretty Lavish
This long sleeved mini dress design from Pretty Lavish is a really flattering pick for all body types. The tie belt will cinch you in at the waist and the smattering of white sequins will ensure all eyes are on you. If you're looking for classy hen do outfit ideas, you can't go wrong with a long sleeved sequin dress.
Sizing: XS - XXL
Expert Take: The relaxed cowl neck is high enough that you don't need to spend money on jewellery or accessories - the dress does all the talking for you.
Hen Party Dress Code Idea: Throw a 70s disco, baby!
3. Feathered Mini Hen Party Dress - £200, Club L London
We challenge you to find hen outfit ideas as adorable as the Little Wish dress from Club L London. This feathered white mini dress is quite the showstopper and will add drama and a playful edge to your hen do outfit.
Sizing: UK 6 - UK 16
Expert Take: The experts at Hitched HQ got the chance to try this dress on and boy were they impressed. They advised shoppers to size down if they are smaller on the bust or in-between sizes as it fits a little large. They were super impressed with the quality and structure of the gown.
Hen Party Dress Code Idea: Black Swan - have everyone dress in black minis with a ballet theme to their outfits, while you stand out from the crowd in a white mini.
4. Sparkly Wrap Hen Do Dress - £180, Charlotte Mills
We know Charlotte Mills for their incredibly stylish and comfortable wedding shoes, but did you know they do gorgeous hen do outfits too?
Perfect for hen dos, engagement parties and fun evening dresses, their clothing is just as stunning as their shoes and the Aubrey dress is no exception.
The wrap dress is made from sequin embellished fabric and has a super flattering silhouette.
Sizing: UK 6 - UK 18
Expert Take: The sheer sleeves are perfect for those who like longer sleeves but don't want to feel too hot when they're boogying the night away on the dance floor.
Hen Party Dress Code Idea: Have a romantic pastels theme. Look how pretty this sequin dress looks with all those pastel flowers - just imagine all your besties around you in light shades of pinks and purples.
5. Bardot White Hen Party Dress - £105, Simply Be
We love Simply Be for wedding guest dresses and outfits for mums, but who'd have thought they were hiding gems like this off the shoulder gown.
We love classy hen do outfit ideas that still feel sexy and fun, and the leg slit in this maxi dress adds that element of fun you want on your hen do.
Sizing: UK 12 - UK 28
Expert Take: There's something really bridal about this dress, so if you're looking for hen do outfit ideas that will make you feel as if you're getting dressed for your actual wedding day, this is it.
Hen Party Dress Code Idea: Ball gown babes - everyone in maxis for the ultimate glam evening.
6. Off the Shoulder Bow Hen Do Outfit - £300, Monsoon
This mini bow dress from Monsoon is literally giving Sophie Habboo at her registry office wedding to Jamie Laing and we are here for it.
As much as we love this as a registry office wedding dress, we are also huge fans of it as a really chic hen party outfit idea.
The bow is actually detachable so you technically get two outfits in one (that's hen do outfit math for you), but let's be real, why would you want to take it off at all?
Sizing: UK 6 - UK 18
Expert Take: If you are in-between sizes, you can size up in this dress as the off the shoulder straps are brilliant at keeping this in perfect position.
Hen Party Dress Code Idea: Bows, bows and more bows. We're talking bow veils, bow shoes and bows on your dresses, because you can never have too many.
7. Feathered Wrap Blazer Hen Party Outfit - £299, Karen Millen
Pre warning - expect many feathered hen night outfit ideas in this edit. We're obsessed and we're not sorry about it.
This blazer dress from Karen Millen makes for an iconic hen do outfit for a bride. The blazer is tailored to perfection and the feathers make it stand out against your average blazer dress (which we still love by the way!).
It's also available in petite.
Sizing: UK 6 - UK 16
Expert Take: You can go as modest as you like with this outfit by pairing it with a nude cami underneath - at the same time, you can let the girls out and celebrate a plunging neckline. The choice is yours and either option will look fabulous.
Hen Party Dress Code Idea: Babes in blazers. If the hen has a love for tailoring, why not ask everyone to wear blazers. It's the kind of wardrobe staple everyone has, and they can choose between a blazer dress or a blazer two-piece.
8. White & Silver Cami Foil Dress - £60, River Island
River Island is our go-to for going out outfits, making it a brilliant place to find the best hen night outfit ideas.
We love this foil slip dress for a number of reasons. The design and silhouette are to die for, and we love the addition of silver foiling to make it feel even more glam, but there's another reason, too.
This dress is available in both regular and plus sizes, meaning you can get it in sizes 6 - 28. We love an inclusive brand so bravo RI!
Sizing: UK 6 - UK 28
Expert Take: We're all for mix and match metallics, but for this particular outfit, we'd recommend keeping any accessories silver or white.
Hen Party Dress Code Idea: Frosty winter wonderland - we're talking white and silver beads, sequins, foil and jewels.
9. Dolly Long Sleeve Hen Do Outfit - £695, Rewritten
Rewritten are one of our first stops when shopping for high street bridesmaid dresses, but did you know their bridal collection is a force to be reckoned with as well?
You could absolutely wear the Dolly dress to tie the knot in, but if you want a hen party outfit that's bride-worthy, this certainly fits the brief.
The exaggerated feather cuffs bring all the drama needed for an iconic hen party outfit, and they work because the rest of the dress is so effortlessly simple.
Sizing: UK 8 - UK 18
Expert Take: If you're partial to a bohemian look but like to keep your outfits simple, a floaty dress like this could be a perfect happy medium for you.
Hen Party Dress Code Idea: We're obsessed with the quiet luxury trend and love the idea of having it as a hen do dress code. Quiet luxury refers to outfits and looks that are timeless and understated, while still looking expensive and luxurious. It's about wearing looks that say plenty, without shouting the loudest.
10. Crystal Thigh Split Hen Party Dress - £249, Karen Millen
Fancy wearing a mini at your hen do? If so, we highly recommend taking a look at this woven dress from Karen Millen.
The embellishment is perfectly positioned to draw attention to the flirty leg slit, and the choker detail means you don't need to splash out on a necklace to go with it.
The dress is also available in petite and black if you want to do a matchy matchy with your bridesmaids.There is a black and pink midi version too.
Sizing: UK 6 - UK 16
Expert Take: White and silver shoes would work with this outfit, but why not add a pop of colour with a statement blue or pink heel instead?
Hen Party Dress Code Idea: Thigh high. If you and the crew love a leg out moment, get everyone wearing outfits with leg slits. It'll look amazing when you have a group photograph with everyone side on, allowing that one leg to just pop. Just don't let it pop too much - you don't want to have an Angelina Jolie at the Golden Globes moment.
11. Fringed Mini Hen Party Dress - £350, Monsoon
How stunning is the Stevie dress from Monsoon?
We love hen outfit ideas that have movement and that's exactly what this mini tassel dress delivers. Just imagine how amazing you'll look swishing around a dance floor in this!
Sizing: UK 6 - UK 22
Expert Take: You can't beat a beaded moment, just be careful as the dress is heavy and will need to be handled with care.
Hen Party Dress Code Idea: Flapper girls (and boys!) of course! It's the perfect dress code to really make the most of hen party outfits like this.
12. Sparkly Mini Hen Party Dress - £120, Charlotte Mills
Is there anything better than a dress that surprises the crowds when you turn around? We think not.
This Charlotte Mills embellished dress has so much to shout about.
The all over embellishments will sparkle under any disco lights and the flutter sleeves are pretty and romantic. But our favourite detail has to be that statement back. The V shape and sweet bow are just too cute.
Sizing: UK 6 - UK 18
Expert Take: Be sure to get plenty of pictures of the back of this dress amongst all the fun you're having.
Hen Party Dress Code Idea: Back to back - if you love a back moment and know your friends do too, assign a dress code that involves everyone wearing outfits with statement backs. They can go backless, have a corset back, a cut out back or something even more adventurous. Then you all need to pose for a picture together, looking over your shoulders.
13. Feather Trim Hen Party Jumpsuit - £300, Monsoon
We love it when brides break the mould and veer away from dresses for their hen party, and what better alternative than the Diane feather jumpsuit from Monsoon.
The wide leg is really flattering and gives the jumpsuit a tailored feel, while the feathers keep things fun.
Sizing: UK 6 - UK 18
Expert Take: This jumpsuit has pockets... We repeat, this jumpsuit has pockets. That's somewhere to put your phone, lippy and other essentials. Thank you Monsoon, we really appreciate it.
Hen Party Dress Code Idea: Give onesies a glow up and assign an all-in-one dress code for the group. Playsuits, jumpsuits, catsuits, unitards, bodysuits - the options are actually pretty vast and also give people plenty of options as it's a pretty versatile dress code.
Fun Hen Do Guest Outfit Ideas
If you're attending a hen do and want hen do guest outfit ideas, these dreamy options are bound to give you some inspiration. And if you're the hen and want to avoid white, we reckon all of these are bride-worthy as well.
14. Pink Feathered Mini Hen Do Outfit - £180, Anthropologie
Yes, the feather trend continues, but this time we're bringing you feathers on a pink mini from Anthropologie - isn't she beautiful?
This is perfect if the hen do theme is feathers and you get to choose the colour, but also for brides who want to wear colour and have everyone else in white. We do love when a dress code is flipped on its head and reversed.
This could also work for a metallic colour scheme as the jacquard fabric has hints of rose gold in its embroidery.
Sizing: XS - XL
Expert Take: The spaghetti straps are giving 90s, which we're big fans of, but you could easily tuck them in for a strapless look if that's more your style.
Hen Party Dress Code Idea: If this doesn't scream Barbie hen do, we're not sure what does. It's giving bride Barbie, wedding Barbie, hen party Barbie and all the other variations you can think of. Pink to make Barbie wink? It's the dress code of dreams.
15. Silver Sequin Midi Hen Party Dress - £249, Phase Eight
There's not much to say about Phase Eight's Novalie dress other than it's absolutely breath-taking.
The silhouette is timeless and elegant, but the mirrored texture gives it a chic modern feel. Even if you wore it with slippers and a head towel, you're still likely to steal the show in a dress this good.
Sizing: UK 6 - UK 20
Expert Take: The model looks amazing in this dress, but we'd love to see it on a hen or hen do guest who's wearing their hair up to really show off that shoulder puff detail.
Hen Party Dress Code Idea: The mini silver mirrors which adorn this hen party dress remind us of retro reflective disco balls so why not have disco divas as the dress code. Everyone can interpret it in the way they want, but turning up dressed as an actual disco ball will guarantee you getting crowned as best dressed.
16. Fringed Silver Sequin Hen Do Outfit - £229, Karen Millen
All over sequins are always a good idea, but combining them with beaded tassels is the kind of genius that would only come from the designs at Karen Millen.
This thigh high split dress is completely unique and unlike any other hen do outfit ideas we've seen.
If you want something that's going to stand out and create a real picture perfect moment, this is it.
Sizing: UK 6 - UK 16
Expert Take: Despite its asymmetrical design, this is the kind of hen do dress that will look good from every angle, and with Karen Millen, you get free delivery on orders over £100 - that's more tassel and less hassle for you.
Hen Party Dress Code Idea: Tassels galore. A tassel dress code will enable the hens to get really creative. Some may go for glam beaded tassels like the ones on this gown, while others may take a country and western approach.
17. Gold Short Suit Hen Party Co-Ord - £54.99, £26.99 & £24.99, Quiz
One of our favourite hen do guest outfit ideas is a three piece co-ord and this gold suit set from the Olivia Bowen edit at Quiz is a great example of how amazing they can look.
This set consists of a tailored gold blazer, shorts and bralette which look fab together, but can then be worn as separates afterwards, making them great value for money.
The wearability is high with this set, as gold goes with so much, especially around Christmas time when festive celebrations start filling your diary up.
Sizing: UK 6 - UK 18
Expert Take: The team at Hitched HQ tried this set on and they were beyond impressed. The value for money was brilliant and the set was true to size. The glitter does spread a little, but that just adds to the glam feel in our eyes.
Hen Party Dress Code Idea: To have and to gold - get everyone dressing in metallic gold outfits for a seriously stylish group pic.
18. Plus Low Back Lime Green Hen Party Dress - £65, River Island
A lot of hen party dress codes centre around black, white and neutral colours, so if you have the flexibility to bold with colour, we really encourage it.
Having fun with colour allows you to embrace fun hen party outfit ideas like this plus size lime green dress from River Island.
From the front, the dress has a high neckline, but the cowl detail at the back is a welcomed contrasting detail.
Sizing: UK 18 - UK 28
Expert Take: The sleeves are wide giving you plenty of flexibility to move around and feel comfortable.
Hen Party Dress Code Idea: Go wild with your hen do dress code and take the party to Club Tropicana. We're talking lime greens, yellows, pinks, oranges and fun tropical cocktails to match your outlandish, vibrant outfits.
19. Red Wrap Hen Party Outfit in Velvet Fabric - £42, In The Style
Influencer Jess Millichamp is a total knockout in this velvet wrap dress and could easily be on her way to a glam hen party.
Jes is 5'5 and wears a size 26 in this dress - it sits just above the knee for her so wouldn't feel too short on taller hens.
This mini is part of Jess's party edit so it couldn't be more perfect for a swish night out with the gang.
Sizing: UK 12 - UK 32
Expert Take: If you prefer a two piece outfit, there is also a wrap top version of this dress in sizes 12 - 32 and it's just £35!
Hen Party Dress Code Idea: We love the idea of a 'lady in red' hen party outfit code, but if you want to be more creative than that, think outside the box. What about having a Taylor Swift Eras party? Everyone can come as their favourite Taylor from throughout the years. This outfit pays homage to the release of Red in 2012.
Alternatively, you could go sassy and have a left on 'red' night. It's a great way to get everyone to put their phones away.
20. Golden Silk Mini Hen Party Dress in Leopard - £265, Rixo
We love Rixo for their wedding dress edit, but their range of party dresses are equally as pretty and we're absolutely swooning over the Golden mini.
The silhouette is unbeatable - who doesn't love a V-neck, long sleeved mini dress? This Bohemia Leopard shade is fun and makes animal print feel chic again, but if that's not for you, it can also be purchased in a metallic feather jacquard fabric, or for a more casual look, you can get it in blue or black polka.
Sizing: UK 6 - UK 24
Expert Take: Gold or black accessories will look great with this hen party dress, but gold will give it much more of a dressed-up feel.
Hen Party Dress Code Idea: Take a walk on the wild side and have a wild things night during the hen party weekend where people can rock up in their favourite animal print outfit. Or for something a little less specific, what about a safari night? That way, khakis and neutral tones can also be incorporated as well as animal print. You could even theme the food and drinks to match.
21. Silver Tailored Hen Do Suit - £54.99 & £34.99, Quiz
You already know we're a fan of tailoring, but if you want to inject some glam and fun into a tailored outfit, opt for a sparkly suit like this blazer and trouser combo from Quiz.
It's horrible wasting money on outfits you feel you'll never wear again, but you don't have to worry about that with this combo.
We love hen party outfit ideas that have maximum wearability and both the trousers and the blazer can be worn time and time with other pieces to glam up a seemingly plain outfit.
Sizing: UK 6 - UK 18
Expert Take: Our Hitched HQ team tried this two piece on and were impressed with the true to size fit and quality. They advised leaving time for the pieces to hang to naturally remove any package creasing.
Hen Party Dress Code Idea: We're thinking dramatic metallic - who wouldn't want to attend a hen party with that as the dress code? Or if you prefer something a bit less out there, classic metallic could also work.
22. Plus Size Sequin T-Shirt Style Hen Do Dress - £65, In The Style
Another pick from the Jess Millichamp edit is this sequin dress which will ensure all eyes are on you at any hen you attend.
The oversized sequins are dramatic in the best of ways and add an element of movement to this dress that you don't tend to get with other sequin dresses.
Sizing: UK 14 - UK 30
Expert Take: To ensure the styling is on point, we'd go minimal with jewellery and accessories, but bold with the shoes.
Hen Party Dress Code Idea: To embrace a dress like this, a classic black and gold dress code would be ideal. You could even make a fun TikTok or Instagram reel of each hen entering to that famous Sam Sparro song - you know the one we're talking about!
23. Bottle Green Glitter Hen Do Playsuit - £36.99, Quiz
Quiz's party collection is full of fabulous pieces that will work wonderfully for a night out hen do. This glittery playsuit is ideal for hens who love to party as it creates the illusion of a dress while ensuring you won't be at risk of flashing.
Sizing: UK 6 - UK 14
Expert Take: Many of the sparkly sequin outfits in this edit are black, white, silver or gold, so we love the fact that this one is such a vibrant shade.
Hen Party Dress Code Idea: Seal the deal in teal is a super fun dress code to give the hens, but if you don't want to be so specific you could keep things easy and go for a glam and glitter dress code, perhaps asking everyone to avoid a particular colour and asking the main hen to dress wearing that shade.
Black Outfit Ideas for a Hen Do
Yes, you can wear black to a wedding (as the bride or a guest!), and you can absolutely wear it to a hen do.
We love these as hen do guest outfits, but they could easily be worn as hen do outfit ideas for a bride too.
24. Jenny Geometric One Shoulder Dress - £355, Rixo
Okay, so technically the Jenny dress is very dark navy and gold, but we just had to include it in this edit - it's *that* pretty.
The model has paired this hen do outfit with a gold belt, necklace and shoes, but if you're a less is more sort of hen, the dress will easily stand alone without all the bells and whistles.
Sizing: UK 6 - UK 20
Expert Take: One shoulder designs are so flattering for those who want to elongate their torso and a statement arm cuff on the exposed arm is a great way to accessorise.
Hen Party Dress Code Idea: There's two ways you can go by basing a dress code on this gown. The first is embracing the geometric design and asking all the gang to come wearing their favourite prints.
You could also take the gold patterns and tie them in with a 1920s art deco theme, or take one of our favourite fashion trends (the one shoulder detail, of course) and turn it into a dress code. There's got to be a play on words with 'cold shoulder' that you could have some fun with.
25. Halterneck Sequin Dress With Feather Hem - £95, Monsoon
If you're looking for black outfit ideas for hen do nights out, the Aly dress from Monsoon should be a top contender.
It's short, playful and pretty, and the feathered hem only adds to the already perfect silhouette.
Sizing: UK 8 - UK 24
Expert Take: Our experts at Hitched tried this dress and felt amazing when wearing it. The halterneck is nice and thick at the top, and doesn't invert too much, meaning you can still get away with wearing a strapless bra without the top of it being too exposed.
Hen Party Dress Code Idea: This dress is calling for 60s fashion to return. It has a really cool retro feel to it, especially when styled with tights and heels combined, so get everyone on board and pay homage to (in our opinion) one of the most fashionable eras to have taken place.
26. Hollywood Starry Plunge Neckline Jumpsuit - £355, Rixo
Are those stars in your eyes or are you just happy to see the Hollywood jumpsuit?
Rixo have only gone and done it again with the hen do outfit ideas with this black and gold starry one piece. We love the double waistband which continues all the way around the outfit. The back is almost completely open which is a lovely daring element.
Sizing: UK 6 - UK 16
Expert Take: This jumpsuit is a modern take on a bohemian hen party outfit as the jumpsuit is completely unlined and has a real free-flowing feel to it.
Hen Party Dress Code Idea: Starry night, of course! We love celestial themes here at Hitched and a celestial hen party dress code is always a good idea in our opinion. Make it fun by playing a game of 'Stars in Their Eyes' in all of your outfits. Tonight Matthew, we're going to be...the best dressed in the room.
27. Black Leg Slit Skirt Outfit - £158, Reformation
If you prefer having two pieces to pair together, consider a skirt and top combo.
We love how this model has paired this satin skirt from Reformation with a pretty polka dot top - if you're attending a day-to-night hen do it's an ideal transitional outfit that'll work for both.
Alternatively, you can pair this black skirt with a sparkly top or sexy bodysuit for a more glammed up look.
Sizing: UK 18 - UK 28
Expert Take: This is the kind of hen do outfit that is a true investment. You will get so much wear from a simple skirt like this and as we mentioned, it can be dressed up and down so easily!
Hen Party Dress Code Idea: All black everything. You just can't go wrong with an all black dress code - everyone looks chic in black and it's so flattering too.
What to Wear to a Hen Do?
The key to picking a hen do outfit is choosing clothes that you will feel comfortable in and are appropriate for the type of activities you will be doing. If you have an activity planned, the last thing you want to be worrying about is pulling your dress down so the classic 'jeans and a nice top' combo is ideal.
Heading on a night out? A fun dress will look amazing in photographs, just make sure you don't opt for something that will steal the bride's thunder.
It's also important to remember that many hen parties are day to night celebrations so ensure you have an outfit that will work for both or can be transitioned into the evening. An oversized blazer is the perfect transitional piece to keep you warm while still looking stylish.
What Does the Bride Wear to a Hen Do?
A really popular choice for hen do outfits for the bride is to wear clothing that is typically 'bridal' and white. This is your chance to wear something really fun and playful, so think sequins, feathers and everything in between!
Not your vibe? If you are looking for an extra special outfit for your hen party that isn't too out there, a gorgeous slip dress or jumpsuit will look amazing.
Does Your Hen Party Sash Need to Match Your Hen Do Outfit?
Your hen party sash will make sure everyone knows you're a bride-to-be so having it match to your hen do outfit isn't a must, in fact, we say the bolder the better!
Having said that, there are some really pretty hen party sash designs available on the Hitched Shop that will look lovely with all kinds of outfits.
Can I Wear White to a Hen Do?
Typically, white is reserved for the bride at a hen do so we recommend running it past her beforehand or steering clear of this colour.
Need some inspo from the stars? These celebrity hen dos had some seriously stylish dress codes.