25 Gorgeous Gift Ideas for Your Wife
We've rounded up 25 of our favourite gifts for wives - including budget-friendly wife gifts, as well as luxury presents
We have included third party products to help you navigate and enjoy life's biggest moments. Purchases made through links on this page may earn us a commission.
It's that time of year, where spouses across the land start frantically typing 'gifts for wife' into search engines and try to find the perfect gift for a wife.
Well - there's no need to panic as at Hitched, we know exactly what makes an excellent present for a wife. Whether you're after birthday ideas for your wife, or presents for your wife for Christmas, we've got the very best gifts for a wife here from UK sellers.
We take gifting very seriously here at Hitched, especially for something as important as gifts for wives, so we've done our research to find the very best gifts for her that we'd 100% give ourselves (or be absolutely bloody thrilled to receive!), and all these gifts for wives are available to buy in the UK.
Cheap Gift Ideas for Her Under £25
Looking for cheap gift ideas for your wife? All these lovely picks are under £25 and make perfect stocking fillers or little gifts for her.
1. Diamond Ring Gloves - £8.99, Team Hen
If you're looking for a cute little gift for your wife, or a stocking filler for her, these diamond ring gloves from Team Hen are simply perfect - especially if she's reluctant to cover up her beautiful engagement and wedding rings with gloves!
Founder of Team Hen, Danielle Kendall explains why they make such an excellent gift for a wife: "Our super fun engagement ring gloves are a best seller for a reason - what better way to show-off your relationship status in those cold winter months"
Expert take: These are absolutely adorable, and thoughtful too - no one wants to have cold hands, so cute gloves make a really thoughtful but affordable wife gift idea.
2. Boulangerie Angel Food Candle - £20, Anthropologie
Anything that comes from Anthropologie is special in our eyes, but this candle makes a perfect luxe-for-less gift for a wife, if you're on the hunt for cheap Christmas present ideas for your wife!
Expert take: Scented with vanilla, butter and caramel, you're going to benefit too when she lights this beauty in the house!
3. Relaxing Bath Brew Kit - £19, Not on the High Street
If you're looking for gifts for a wife who loves a luxurious soak in the bath, this Relaxing Bath Brew from OurHands is ideal, and it's under £20!
Expert take: This gift for a wife features handpicked botanicals designed to soothe and pamper the skin and the mind, making it the perfect pick for a woman who needs some TLC!
4. Typo Otters Christmas Tree Decoration - £4, ASOS
Okay, so this otter tree decoration might be the most adorable gift in our gifts for wife edit, and it's also the cheapest! This would make the perfect stocking filler for your wife if she loves a quirky Christmas tree decoration, and it'll become one she treasures.
Expert take: Otters mate for life so the symbolism here is just TOO MUCH. Also they sleep holding hands so they don't drift apart and we're not crying, you're crying, okay?!
5. Mrs Mug - £11.95, Eleanor Bowmer
Sorry, but this Mrs Mug from Eleanor Bowmer might be the most beautiful mug we've ever seen. Whether she's a tea or coffee gal, all her drinks will taste even better when they're sipped from this mug.
Expert take: This adorable mug is a perfect cheap gift for your wife, no matter how long you've been married, but it's especially special if it's your first married Christmas.
6. Milk Hot Chocolate & Marshmallow Gift Set - £25, Knoops
If your wife is serious about her hot chocolate, you need to treat her to a Knoops hot chocolate gift set (perhaps with the mug above!).
"I live by a Knoops," explains Hitched Editor Zoe Burke, "and I can never resist one of their hot chocolates. It's honestly the best I've ever had in my life."
Expert take: This gift of high quality hot chocolate is going to go a long way, with a budget-friendly price tag!
Gifts for Wife Under £50
Got a bit more budget to spend? If you want to buy a gift for your wife that feels luxe but still comes in at under £50, we've got you covered with these fun gifts for a wife.
7. Rosie Poplin Pyjama Set - £40, Unfolded
If your wife is something of a cosy girl, she's going to be obsessed with these pink and green pyjamas from Unfolded - after all, you can never have too many PJs!
Expert take: Unfolded are ALL over TikTok right now, as a brand for cool, stylish women, and this clashing pink and green colourway is right on trend making it such a fun gift for a wife.
8. Starry Sky Every Day Pouch - £32, Elizabeth Scarlett
A girl can never have too many makeup bags, and this celestial themed pouch from Elizabeth Scarlett will fast become her new favourite! If you're looking for a personalised gift for your wife, this is the one.
Expert take: Celestial details are everywhere right now - they are just magic! So you can't go wrong by choosing a beautiful starry gift.
9. Cheeky Cake Plates - £45, Yvonne Ellen
Is your wife fond of a sweet treat and quirky décor? If so, she'll love this tongue-in-cheek set of cake plates from Yvonne Ellen.
Expert take: These chic plates would be perfect for snacking on leftover Christmas treats together, but they'd also look super cool mounted on the wall in the kitchen.
10. Layla Llama Slippers - £29.50, Next
Who can resist a llama? Not us, that's for sure. These super snuggly slippers from Next will delight your wife, whether you're shopping for a birthday gift for a wife or a Christmas one!
Expert take: Whatever the occasion, cold feet are not the one so she'll be thrilled with this cute and cosy slippers.
11. Chocolate Pralines & Ganache Selection Box - £45, Fortnum & Mason
If your wife is something of a chocoholic, she's going to be blown away by a luxury gift of Fortnum & Mason chocolates. If you're lucky, she might let you have one or two.
Expert take: The Fortnum & Mason brand name (and iconic packaging) packs a serious punch, so she'll be very appreciative of such a lavish gift - she doesn't need to know it was less than £50!
Wife Present Ideas under £100
If you're looking to spend up to £100 on your wife gifts, you're in the right place. Whether it's birthday gift ideas for a wife, or Christmas gifts for your wife, we've got the best inspiration for you.
12. Bianca Print Robe - £69, Monsoon
Not only is this Monsoon robe super chic and stylish, it's also made from organic cotton and recycled polyester, making it kinder to the planet.
Expert take: This robe is so beautiful, it will definitely elevate her evenings and mornings, but it's also so fashionable that we wouldn't look twice if it was paired with skinny jeans and a cute top!
13. I Love You Bracelet - £99.95, Anna + Nina
Remind your wife that you love her with this adorable 'I love you' bracelet from Anna + Nina. It'll become a new everyday piece for her!
Expert take: We love that it's such a bold and meaningful message, but when it's worn it's fairly subtle. It also comes in gold plated or sterling silver, so you can choose the hue she'd like the most.
14. Hibernate Scented Candle - £50, Neom
This three-wick candle comes from Neom's de-stress range, meaning it will release a soothing and calming scent when lit.
Hitched Editor Zoe Burke tested it out: "You just cannot go wrong with a Neom candle, especially when you're looking for a thoughtful gift for your wife. The scent from this Hibernate candle smells like fresh vanilla - it's delicious."
Expert take: You really can't go wrong with Neom when it comes to gifts for a wife - the brand is known for their luxe items and long lasting scents.
15. Mermaid Gin Gift Set - £68.90, Isle of Wight Distillery
If she's partial to a G&T, this Mermaid gin gift set will go down a treat (just make sure there's some tonic in the fridge!). Mermaid gin is distilled on the Isle of Wight, so you're supporting a UK business with this purchase.
Expert take: This gift is not only delicious, it's simply beautiful too. We love how it's presented.
16. Elephant Snow Globe - £68, Spode
What gift do you get for the wife who has everything? What about a flipping adorable snow globe? This elephant snow globe from Spode is so cute and quirky, we adore it.
Expert take: This is the perfect unusual gift for a wife who is tricky to buy for, but can't resist a statement knick-knack.
17. Dog Mum Slippers - £59, Laines London
Laines London slippers are iconic, and this dog-themed pair is simply perfect for the dog mum in your life! We love the idea of giving this gift to your wife from the dog…
Expert take: These adorable (a-paw-able, anyone?) slippers come in navy, black and toffee so you have a choice of colours. If she's not a dog mum, they have plenty of other statement slippers to choose from!
18. High Waist Yoga Leggings in Pink Bloom - £99, Wolf & Badger
If your wife is anything like us, she might be reluctant to splash out on gym wear, but still appreciate gorgeous gym leggings! These high waist yoga leggings are the perfect gift for a wife who loves working out but is less likely to treat herself.
Expert take: Even if she's more 'gin' than 'gym' (ahem, guilty!), these high quality leggings will be appreciated for lounging at home and running errands.
Luxury Wife Gifts Over £100
If you want to splash out on a present for your wife, we've rounded up the very best luxury gifts for the wife in your life. Get ready to have a very grateful girl in your life!
19. The House of Jo Malone London Collection - £166, Jo Malone London
You cannot go wrong with Jo Malone products when it comes to choosing a gift for your wife, trust us. This Jo Malone London collection contains a range of signature scented products.
Expert take: It's got a higher price point, sure, but you get a lot for your money here, including candles, cologne, body wash and moisturiser.
20. Zenni Bag - £100, Rixo
Women across the world are obsessed with Rixo, thanks to their cool vintage inspired clothing and accessories. If your wife loves all things glam, this beaded bag will elevate her outfits!
Expert take: This bag will go with anything and everything - and it comes in three beautiful colours, silver, gold or timeless black.
21. Party Feather-Trim Pyjamas - £245, Liberty London
They're pyjamas, but not as you know them! These Sleeper PJs can be dressed up for a chic party look, as well as being worn for luxe lounging at home.
Expert take: She is going to feel SO fancy in these high end PJs, they truly are the crème de la crème of gifts for wives. Don't be surprised if she gets changed into them immediately.
22. Happy Wife, Happy Life Plates - £221, The Go-To
If your wife loves nothing more than dressing up the dining table for fancy dinners, she'll really enjoy these Happy Wife, Happy Life plates!
Expert take: These ceramic plates are dishwasher safe, although handwashing is recommended. They're artisanally painted in Italy, and will be treasured forever.
23. The Mini Satchel - £175, The Cambridge Satchel Co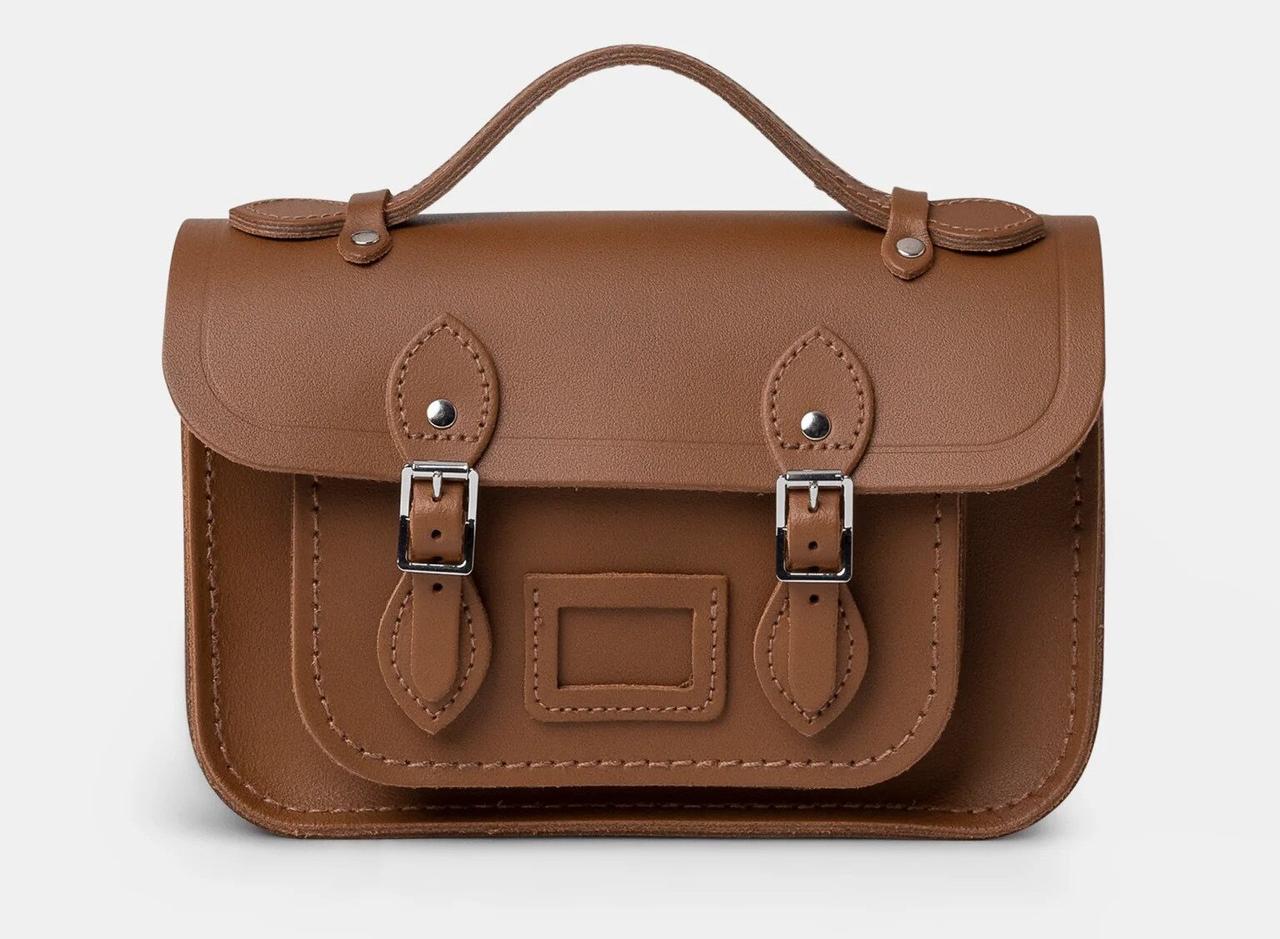 All millennial women who grew up in awe of Alexa Chung want a cute satchel bag - it's a fact. This mini satchel is perfect for a day to night transition, and comes in a huge range of colours.
Expert take: With almost 100 five-star reviews, you're guaranteed a high quality product that she will love.
24. My Tomorrow Lab-Grown Diamond Tennis Bracelet - £4,989, Chupi
This is the very definition of a luxury gift for your wife, but it's one she'll never forget. Jewellery designer Chupi Sweetman explains why her diamond tennis bracelet is the perfect gift for your wife: "Your first married Christmas is oh so special, a celebration of the rest of your lives. Every year afterwards is equally precious, a milestone in your journey.
"Our Next Decade collection is all about marking life's most important milestones and looking forward to the next decade. Made with recycled gold and made with love in Ireland, the My Tomorrow Lab-Grown Diamond Tennis Bracelet is a piece of the future, that can be handed down as an heirloom for years to come."
Expert take: Your wife will be simply blown away if you gift her a diamond bracelet - especially one that comes in Chupi's iconic pink packaging.
25. The Velvetiser Gift Card - £109.95, Hotel Chocolat
The Velvetiser is a hot chocolate machine that creates velvety smooth, creamy hot chocolate in just two and a half minutes. This Velvetiser voucher will allow your wife to choose the shade she prefers.
Expert take: This is the gift that keeps on giving as you'll get a serious home hot chocolate upgrade! It also includes two ceramic cups and a box of single serve sachets in the flavour of their choice.
What to Gift a Wife for an Anniversary?
"What you choose to give your wife as a gift for an anniversary can depend on what anniversary it is," explains Zoe Burke, wedding expert and Editor of Hitched.
"Each anniversary usually has a theme, such as paper for your first, or cotton for your second." Browse our anniversary by year guide to inspire you.
What is the Best Gift for a Wife?
"This is really going to depend on your wife," explains Zoe. "However, there's one fool-proof tip to nailing the best gift for your wife!
"Make sure you listen to her and take note of what she likes! If you pay attention to the things she admires and talks about, you're sure to find the best gift for your wife. But if all else fails, ask her to give you some ideas of what she likes and go from there."
What is a Push Gift for a Wife?
"A push gift for a wife (or partner!) is a gift you give to your wife after they have given birth," says Zoe. "It's recognition for the effort and hardship she has gone through, growing, carrying, and ultimately pushing out a baby!
"If you are looking for a push gift for a wife, go as high end as you can afford as she deserves a very special gift after all that. My partner gave me a Chupi necklace with our child's initial on it as a gift after she was born, and I wear it every single day."
Still looking for gift inspiration for your wife? You're going to love our edit of the best unusual advent calendars!