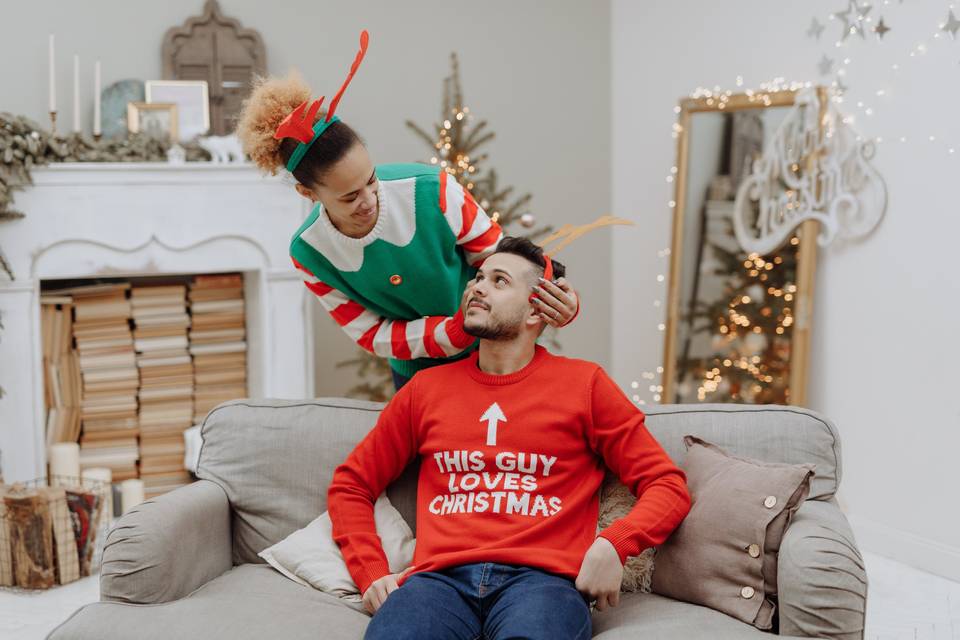 It's been quite the year, hasn't it? We don't think we're the only ones who plan on seeing out the year permanently lodged under a blanket watching Christmas wedding films while we plough through all the mince pies, selection boxes and pigs-in-blanket flavoured things we can get our hands on.
If that sounds like heaven to you, you're in the right place. Grab those pigs-in-blankets crisps and your fleeciest throw, and browse our list of the best Christmas wedding films you can stream on Netflix - let's get festive!
The Best Christmas Wedding Films on Netflix
1. A Christmas Wedding Planner
Fans of Gossip Girl will be thrilled to see Kelly Rutherford, aka Lily Van Der Woodsen, in this epic Christmas tale of a wedding planner about to have her big break with a lavish festive wedding - until a handsome private investigator turns up and disrupts everything. Will he ruin the wedding? Will he win her heart? What do you think...
2. A New York Christmas Wedding
Say what you like about Christmas wedding films on Netflix - you might roll your eyes at the plot (while lapping it all up, obvs), but they always manage to snare one nostalgic, big-time actor! This time, Mr Big himself, Chris Noth, plays Father Kelly. The film stars Nia Fairweather as Jennifer, who's all set to marry her handsome rich fiance in a Christmas wedding, when an angel shows up to reveal to her what life would have been like if she'd acted on her true feelings for her best friend Gabrielle, 20 years ago.
3. A Christmas Prince: The Royal Wedding
If you've been watching the Christmas Prince films, this one won't need much introduction from us. If you haven't... well, we'll let you catch up. But if the Prince and Amber can get past all the formalities and obstructions from their different lives, they can have a lovely Christmas wedding. It's as predictable as how you know you'll feel if you demolish that selection box in one go... but you know you'll do it anyway.
READ MORE: How to Celebrate Your First Married Christmas
4. How to Ruin Christmas: The Wedding
This is a three-part South African TV series available to stream on Netflix. Follow one family - complete with the quirky, misfit sibling - as they reunite over the holidays for the wedding of the year. A beautiful, three-day Christmas wedding turns into a drama-filled disaster as everyone comes together and the pressure builds! This isn't your usual Hallmark-flavoured Christmas fare.
The Best Christmas Rom Coms on Netflix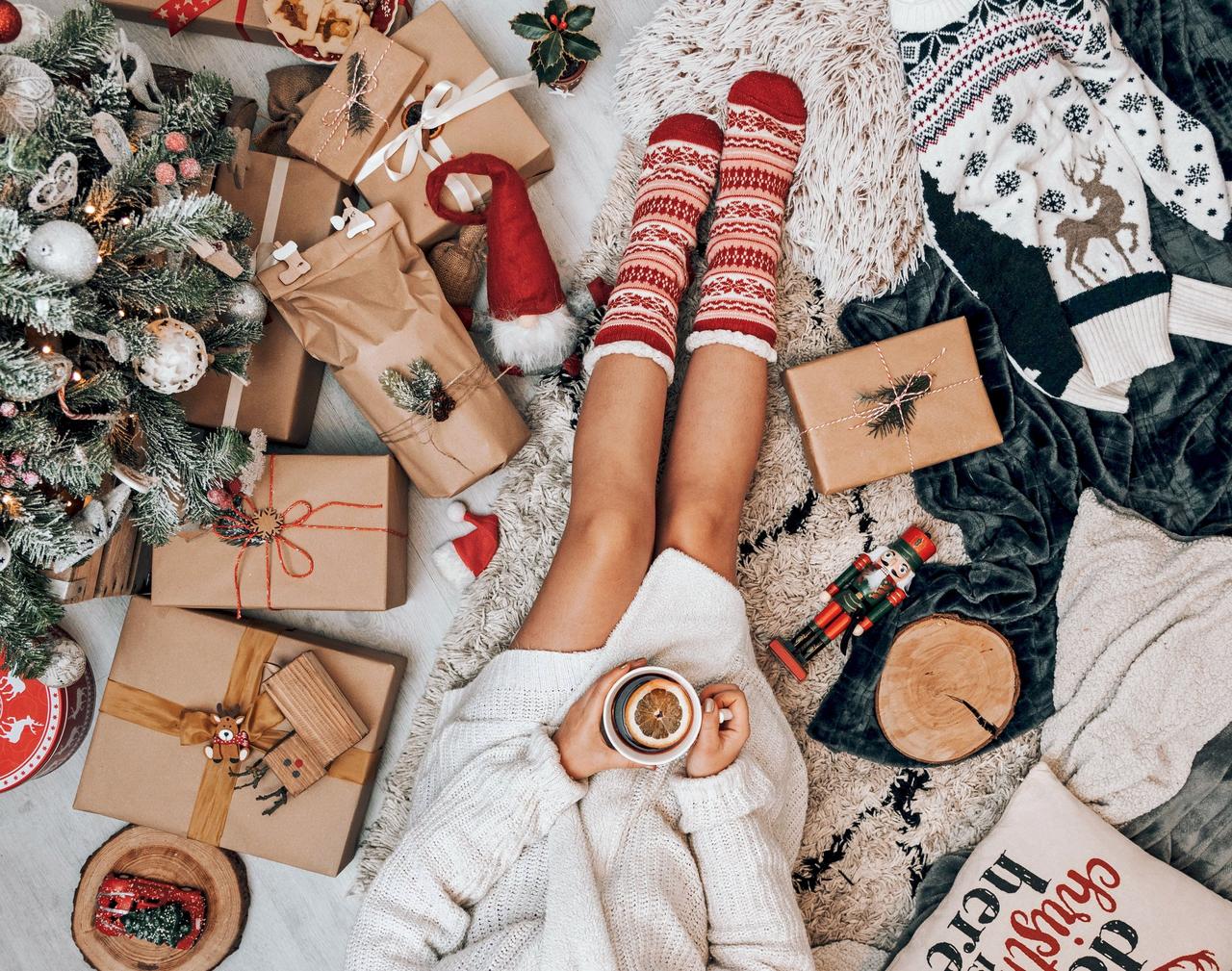 If you want a break from wedding films, but you still want a good old dose of festive cheese to accompany your actual festive cheese board, we've got you. Here are some of our favourite cheesy Christmas rom coms to watch on Netflix!
5. Christmas With A View
There's a business failure, a ski resort and a handsome chef with a hidden past! This Christmassy rom com has all the right ingredients for a cosy Christmas caper.
READ MORE: The Cutest Christmas Gift Ideas for Couples
6. The Holiday Calendar
In this festive film there's a leading lady with hidden talents, who is (naturally) stuck in a dead-end job...until she inherits a magical advent calendar which may or may not tell her future and lead her to true love. We are 100% going to watch this one.
7. Love Actually
You don't need us to tell you what Love Actually is about, do you? It's back on Netflix for your essential Christmas viewing!
8. The Holiday
If you need a brief description of the Holiday, we need to know what rock you've been living under. Two words. Jude Law. Two more words. Kate Winslet. And of course, Jack Black and Cameron Diaz. And that mean guy at the Telegraph. It's not Christmas without the Holiday, is it?
READ MORE: The Best Christmas Gift Ideas for Your Partner
9. Holidate
If you're sick of Love Actually and the Holiday, maybe your cynical soul can be soothed by Holidate. Two strangers decide to be each other's plus-ones throughout the holiday season so they can avoid those prying questions and pitying looks from relatives. We wonder, will they fall in love?
10. Christmas Inheritance
It's an indisputable fact that the best Christmas films involve a big shot having to go home to their small town. Christmas Inheritance consists of socialite Ellen, who can only claim her father's inheritance if she visits his small hometown. She's going to learn some lessons along the way, and it's going to be good.
11. Last Christmas
This one has a pretty stellar cast - Emma Thompson, Emilia Clarke, Henry Goulding, to name a few - and it features a woman who works as a Christmas elf, but in a shock twist, she's not a fan of Christmas. That is, until she meets someone who thaws her cold heart.
12. The Knight Before Christmas
Christmas is all about being loose with reality and letting yourself really lean into the magic, and this film does that. There's some old-timey magic, which sends a 14th century knight to modern-day Ohio, and he falls in love with a high school science teacher. Oh yeah, and she's totally disillusioned by love. And it's Christmas. Vanessa Hudgens is in it, if that helps!
13. Love Hard
A writer flies 3,000 miles to surprise a man for Christmas. They've matched on a dating app, never met in person, and she discovers she's been catfished! What next?! Where will the magic of Christmas come in? This new addition to Netflix might not be as mince-pie-sweet as some of their other offerings…
READ MORE: How to Juggle Christmas & Wedding Planning
14. Holiday in the Wild
After her marriage abruptly ends, Kate decides to go on their second honeymoon to Africa alone and spends the festive season finding purpose, baby elephants and real true love… It's got Rob Lowe and Kristin Davis in it, and it's cheesier than that Wensleydale with cranberries that you only get at this time of year, but let's face it - that's what you want!
If you really want to feel festive, make sure you browse our edit of the best Christmas wedding songs - it includes three festive playlists that are ideal for bringing some Christmas spirit!