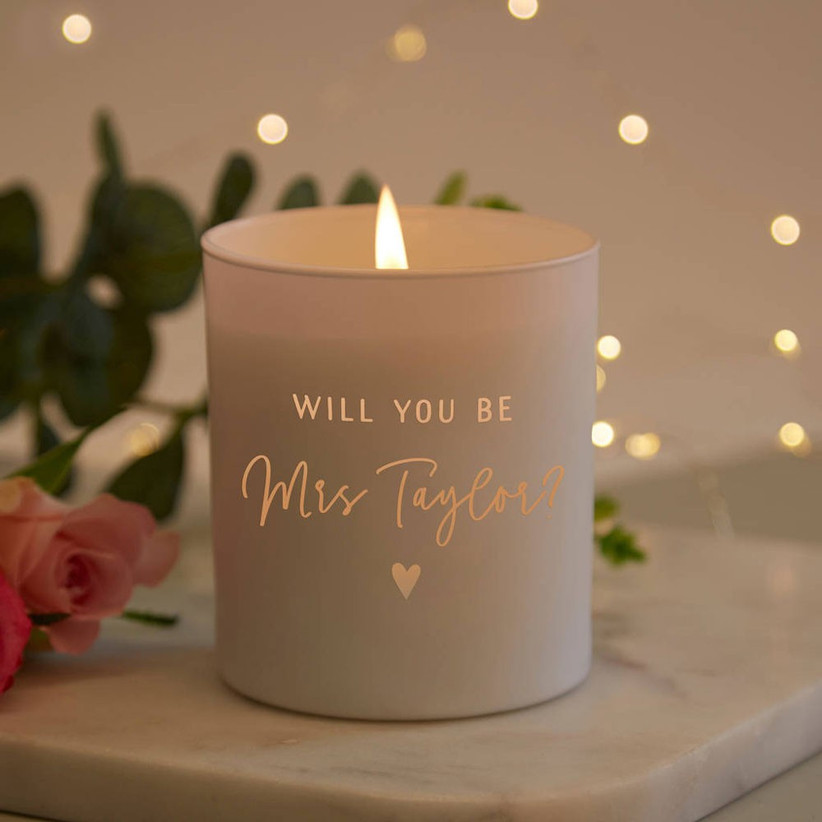 Christmas and New Year are two of the most popular times of year to propose, and it's easy to see why. There's just something so magical about the festive season which makes it a perfect opportunity to pop the question.
With so many Christmas proposals happening, you're going to want yours to stand out. Take a look at some of our favourite Christmas proposal ideas and do something that little bit different.
1. Make Your Own Advent Calendar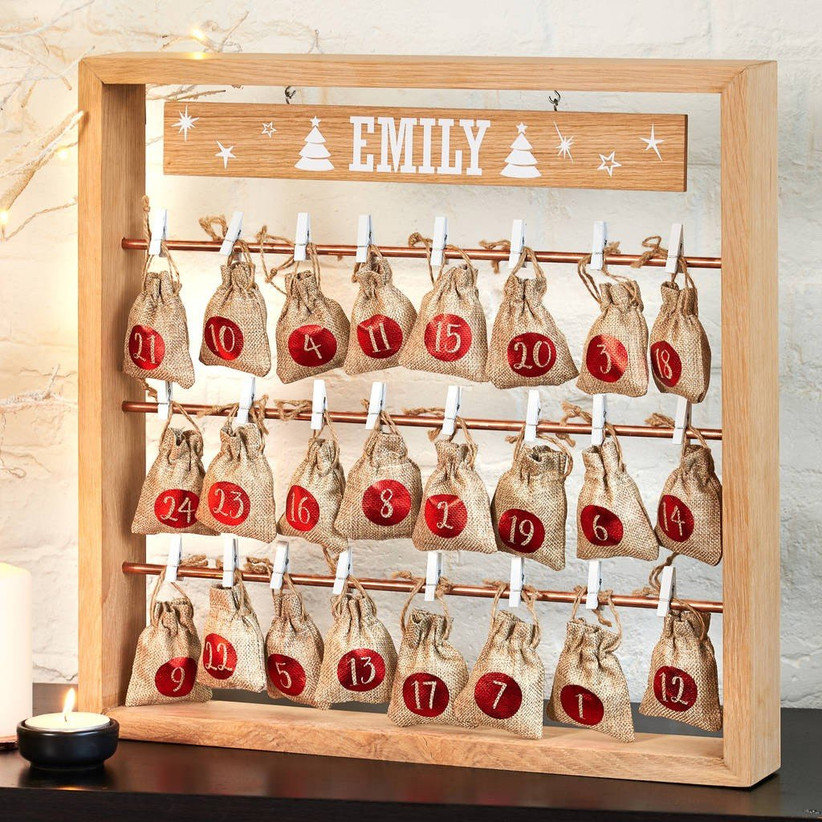 What could be more romantic than creating a homemade advent calendar filled with your partner's favourite things? This personalised wooden advent calendar has 24 empty hessian bags. This makes for the perfect Christmas Eve proposal… just perhaps don't put the ring in the last bag until the actual day just in case your other half has a peek at what's coming up.
2. Set Up An Inflatable Proposal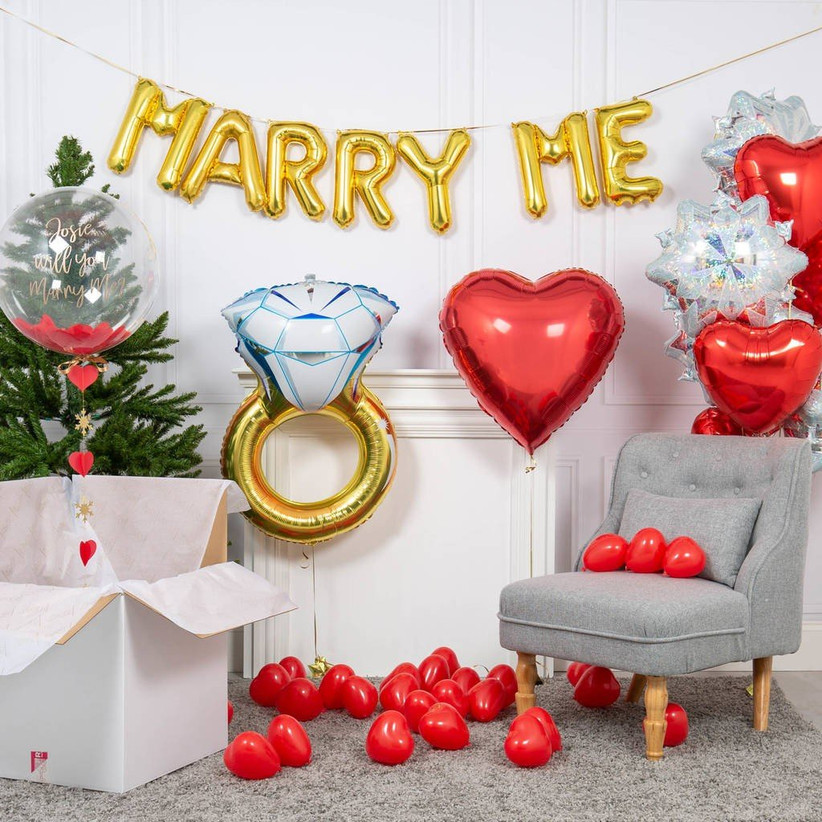 What could be more incredible on Christmas morning than your other half walking into the room and being greeted by this fun inflatable set up? It would be the most special way to start your Christmas together.
3. Propose With Something Sweet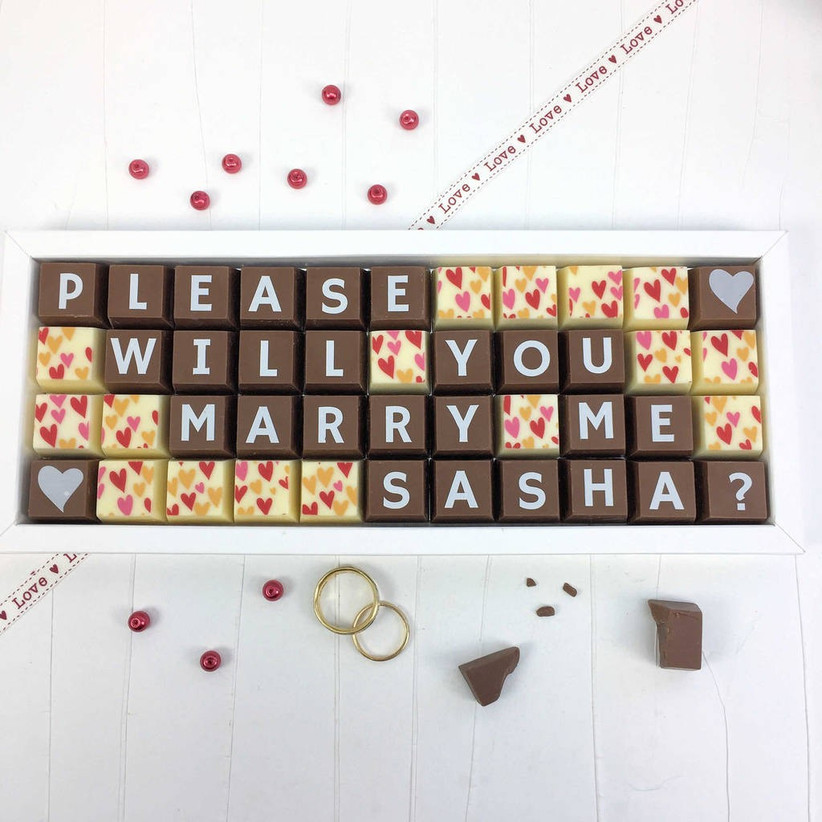 We think this would make a beautifully romantic Christmas gift – as your partner is unwrapping these chocolates and reads the message you can be ready to get down on one knee and ask that all important question. Way better than a selection box.
4. Give a Promise Ring Necklace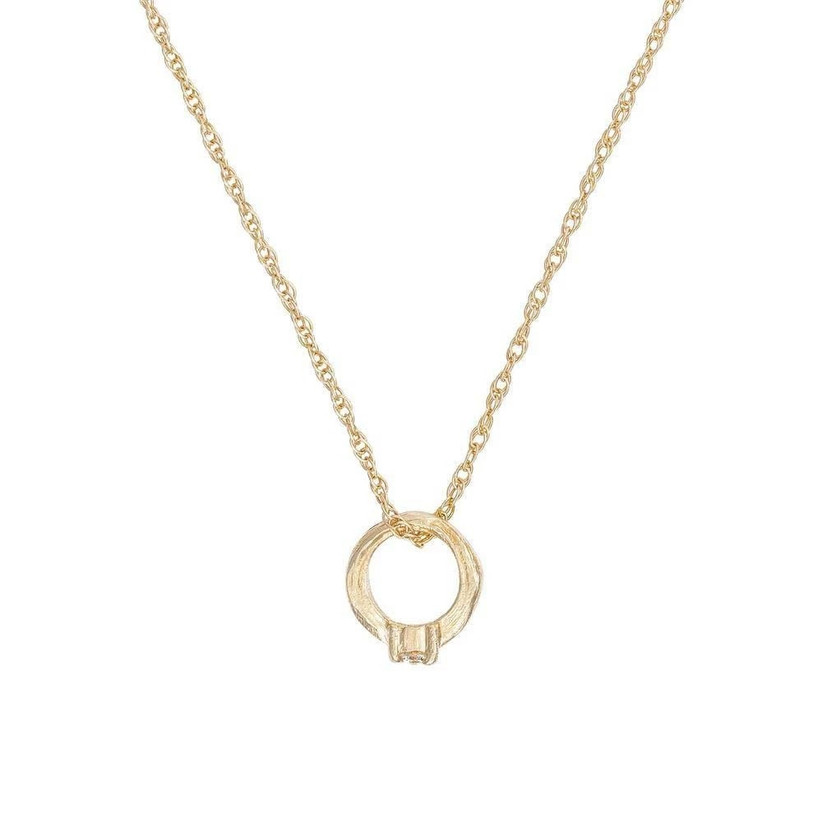 If you know that your other half so well that you know they will want to choose their own engagement ring then this solid gold promise ring necklace from Chupi features a tiny engagement ring threaded onto a gold chain and is the perfect alternative to a traditional engagement ring.
5. Pop the Question with a Balloon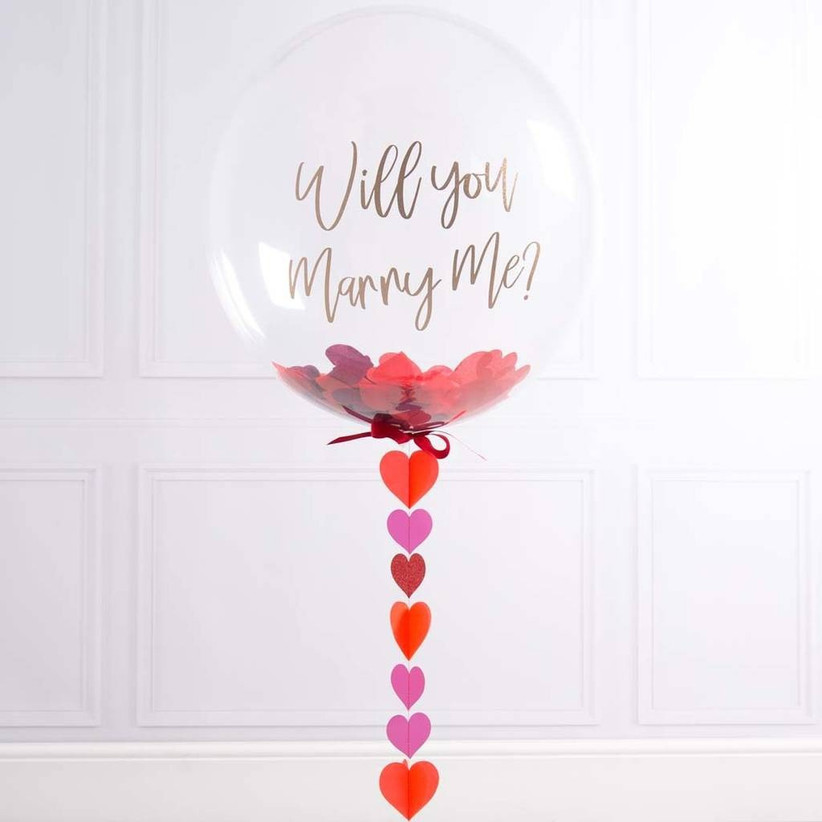 This oversized helium balloon is filled with heart confetti and comes with your other half's name on the front. Watch them open the balloon on Christmas Day and see it float up into the air with your proposal message on the front.
6. Give a Christmas Card They'll Never Forget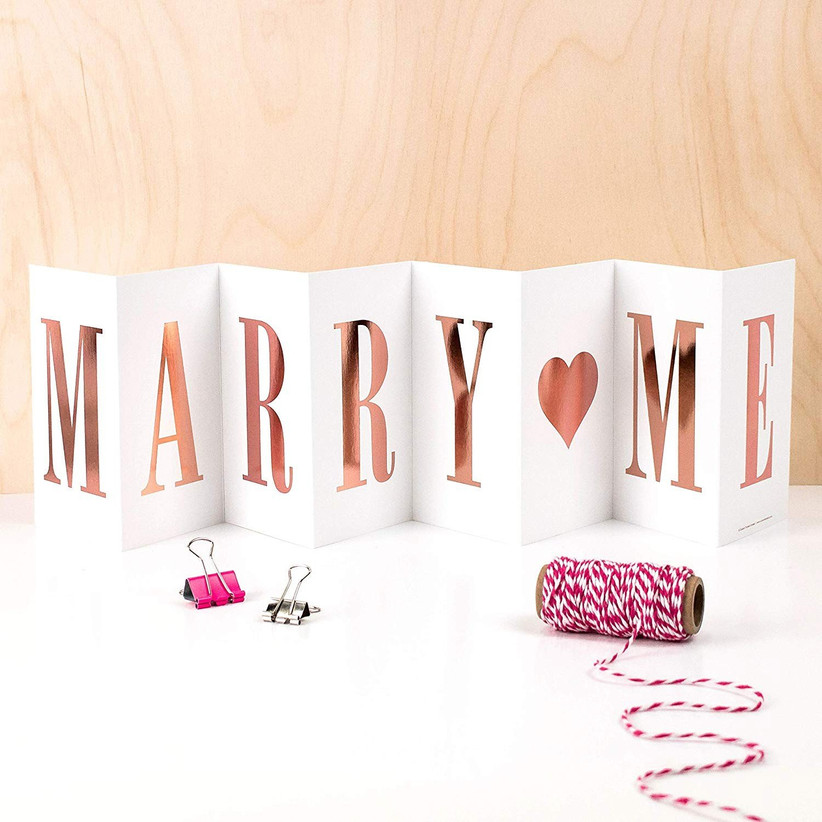 If you are looking to keep things simple then this rose gold 'will you marry me?' card is perfect. When they first open it your partner will probably expect it to say Merry Christmas and as they unravel it, the message inside will be revealed.
7. Personalise a Christmas Tree Decoration
Decorating the Christmas tree is such a fun part of the festive season. Why not make it even more special by handing your other half a "Will You Marry Me?" personalised Christmas decoration with the all important ring attached.
READ MORE: The Most Popular Landmarks For Proposals
8. Book a Romantic Skiing Trip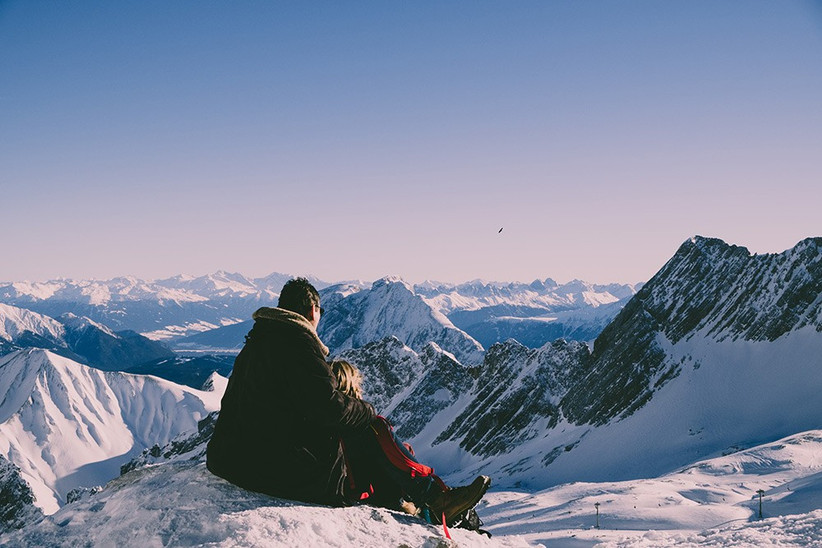 Are you and your other half big fans of your annual festive ski trip? If you are, why not pop the question when you're out on the slopes? It will be totally unexpected, and we can't think of a more romantic setting than amongst the snow-dusted mountains.
READ MORE: Temporary Engagement Rings To Pop The Question With
9. Create a Cute Christmas Card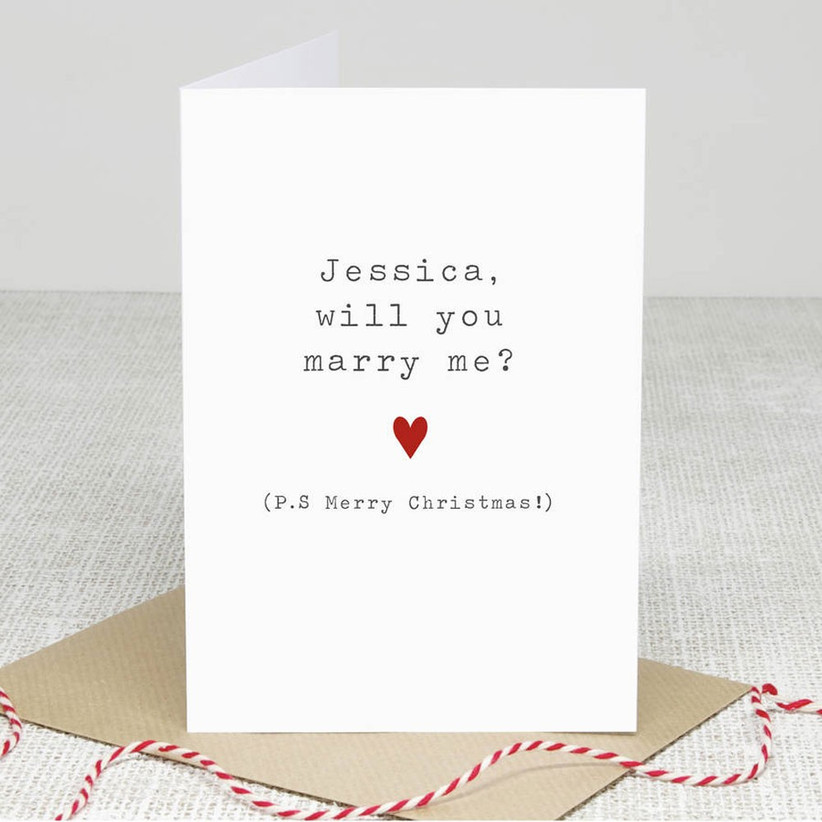 Give your partner a Christmas card they'll treasure forever by personalising it with a proposal message. As they read the front of the card, drop down onto one knee to present them with a ring! We love this design by Slice of Pie Designs. You can personalise it with your partner's name, and it'd look great in a frame once Christmas has passed! What a lovely reminder to one of the most special days of your life.
10. Head to a Christmas Tree Farm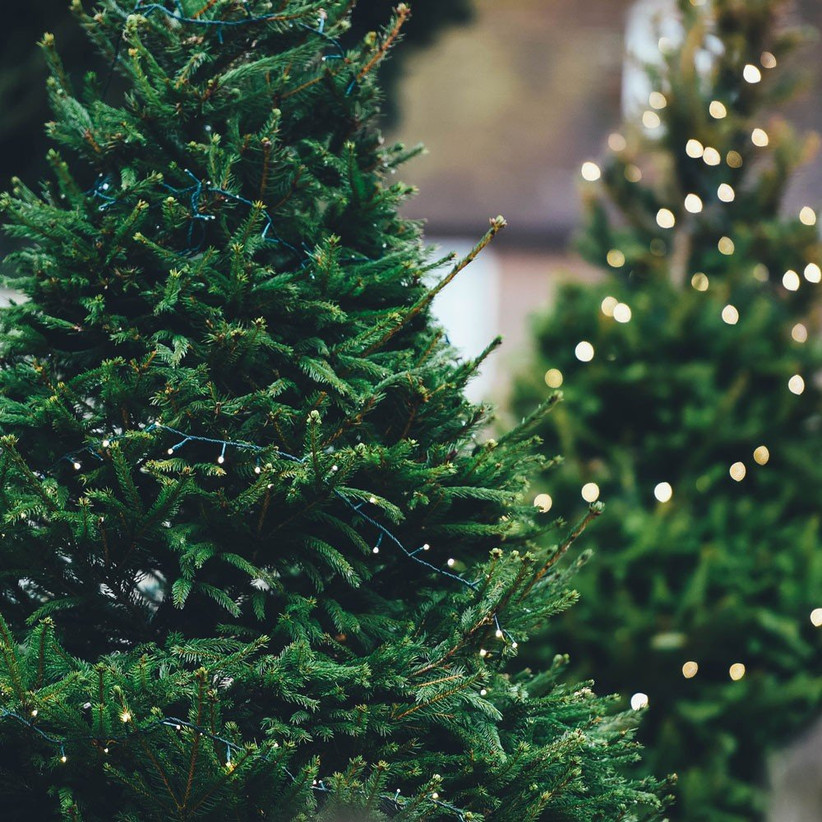 Here at Hitched, we love heading out to choose a Christmas tree. If you just can't wait until you arrive home to decorate it, pop the question out in the field, then take home the tree you got engaged next to!
READ MORE: Our Favourite 'Just Engaged' Ideas From Etsy
11. Ask with a 'Will You Marry Me?' Candle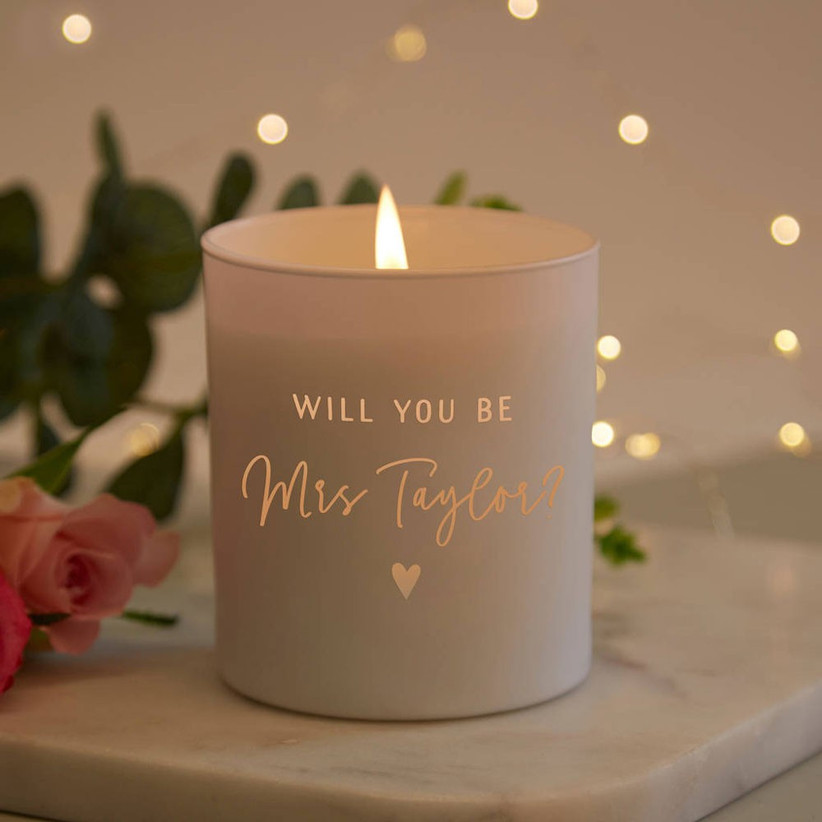 There's nothing more romantic than a cosy Christmas Eve at home with your loved one. Once you've eaten a romantic dinner and opened a bottle of wine, turn the lights down and suggest lighting a few candles. Pop this gorgeous candle down on the table and get your partner to take a closer look. They'll be so surprised and will treasure such a pretty ornament forever.
12. Sneak a Message into Their Mug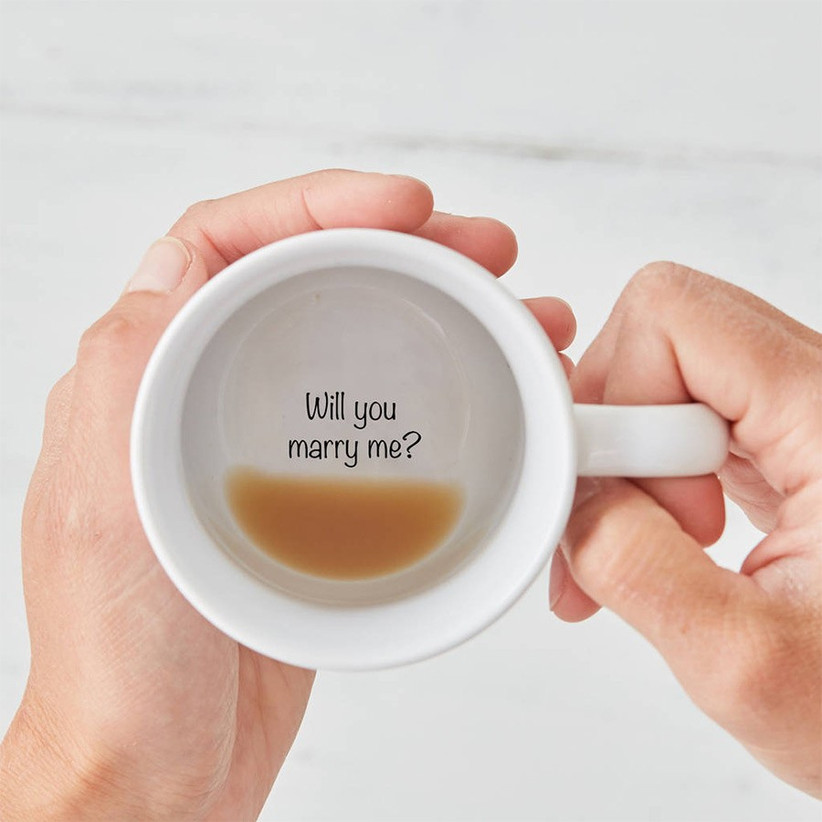 Surprise the love of your life with breakfast in bed on Christmas morning – made even more special by making them a cup of tea that ends with a proposal. We love this idea because it means you then have the whole of Christmas Day to bask in newly engaged glory. This cute mug is from The Letter Loft and we love it!
READ MORE: What To Do If You Hate Your Engagement Ring
13. Get Your Little One Involved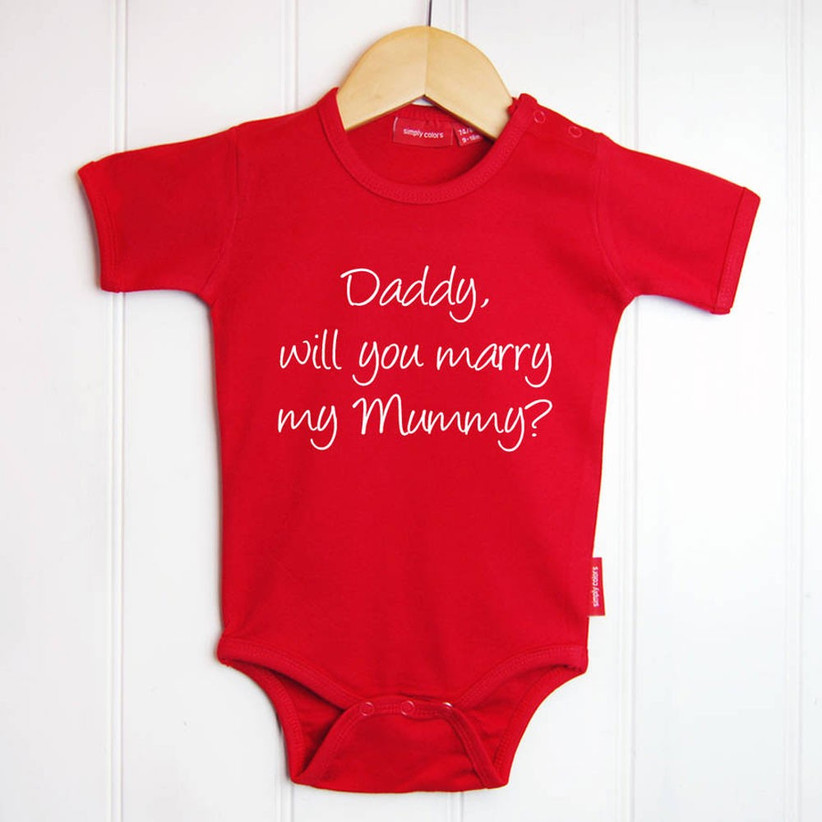 If you have a little one who you're keen to get involved in the festivities, then this gorgeous babygrow makes for the most perfect proposal idea! When your partner is distracted on Christmas morning, pop your son or daughter in this super cute babygrow by Simply Colors, and sit tight until they read the message. The love of your life will be speechless.
14. Personalise a Christmas Stocking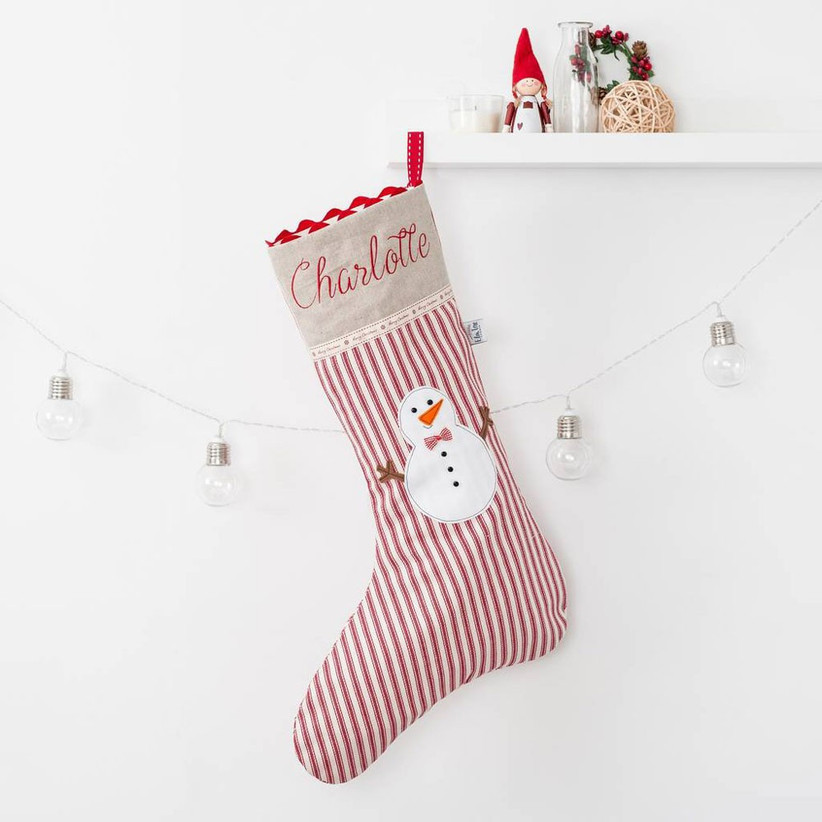 When you're putting your stockings and mince pies out for Santa's arrival on Christmas Eve, let your loved one know you've bought them a new stocking this year… Personalise the design with a "marry me?" message in place of a name and watch their face light up – there's something so special about the night before Christmas.
READ MORE: 51 Christmas Themed Wedding Ideas
15. Pop a Message in a Christmas Cracker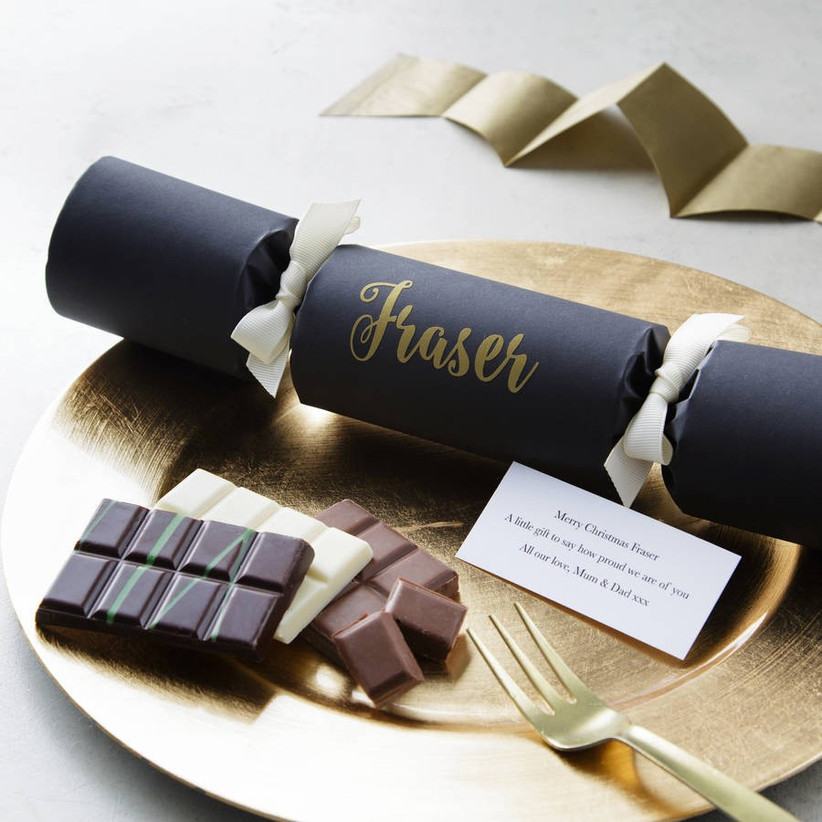 If you plan on a Christmas Day proposal and love the idea of being surrounded by your closest family, then why not lay the table for Christmas dinner and add one very special cracker? This festive cracker from Twenty-Seven can be personalised and you could fill it with the all important ring! As you pull the crackers at dinner, you can ask the love of your life to marry you and celebrate with the ones you love.
READ MORE: The Most Popular Ways To Propose
16. Go on a Christmas Day Walk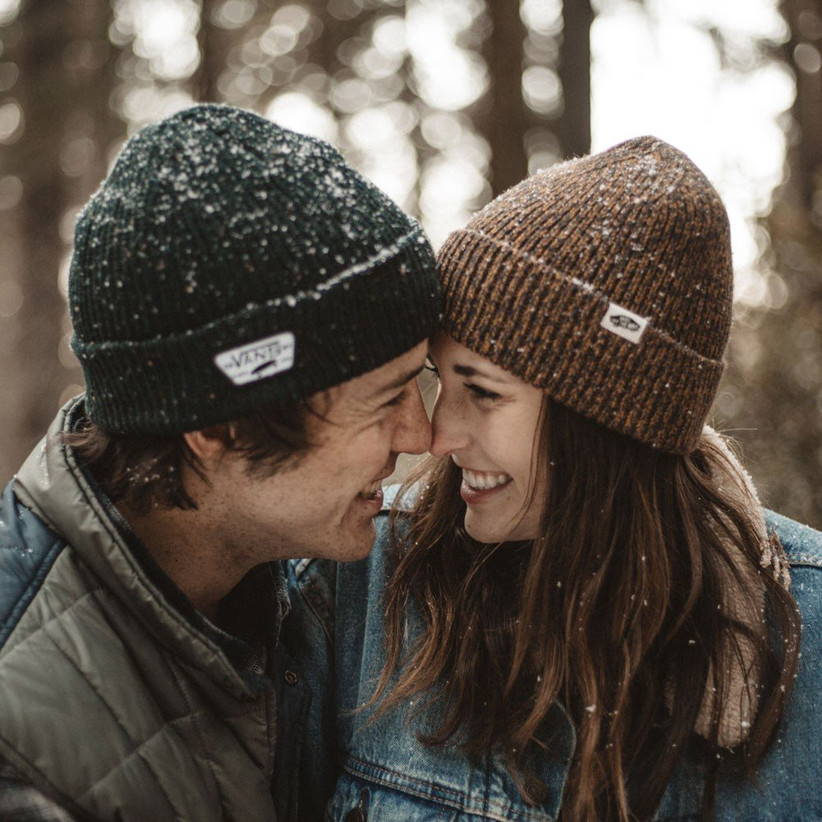 Do you love the idea of a Christmas Day proposal but want to keep it as a special moment for just the two of you? Then take your other half on a Christmas Day walk to pop the all-important question. You can then return to your family with your happy news and toast to your engagement.
17. Create Your Own Jigsaw Puzzle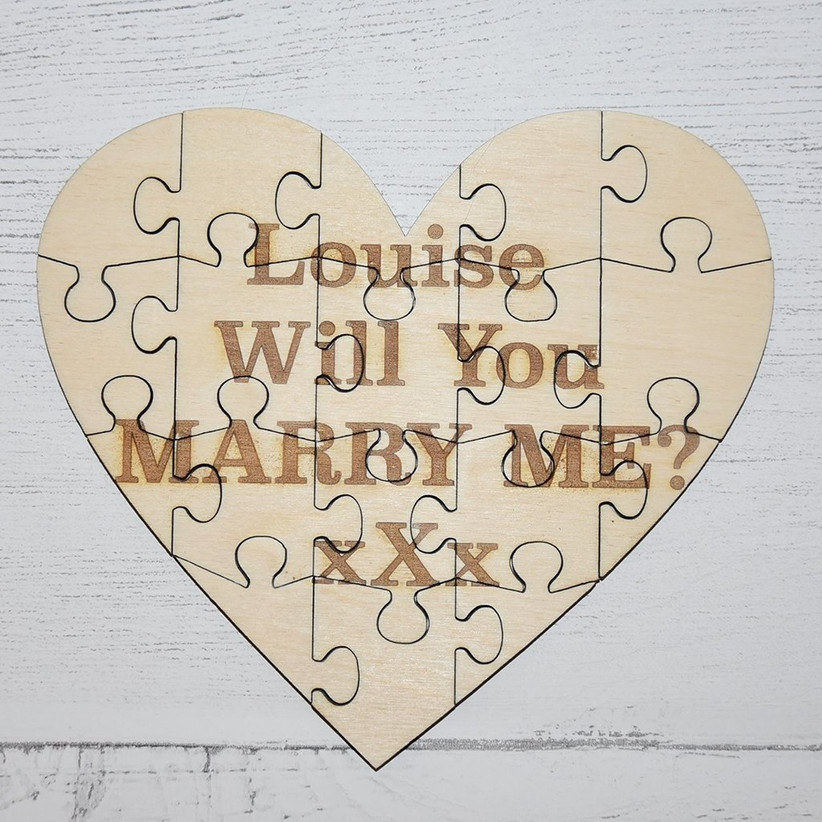 Incorporate your proposal into your Christmas gifts by wrapping up this jigsaw puzzle. Suggest you try and solve the puzzle on Christmas afternoon, then watch as your partner pieces together the most romantic question they'll have ever been asked.
READ MORE: Heart Warming Christmas Cards For Your Fiancé or Fiancée
18. Drop a Boozy Hint!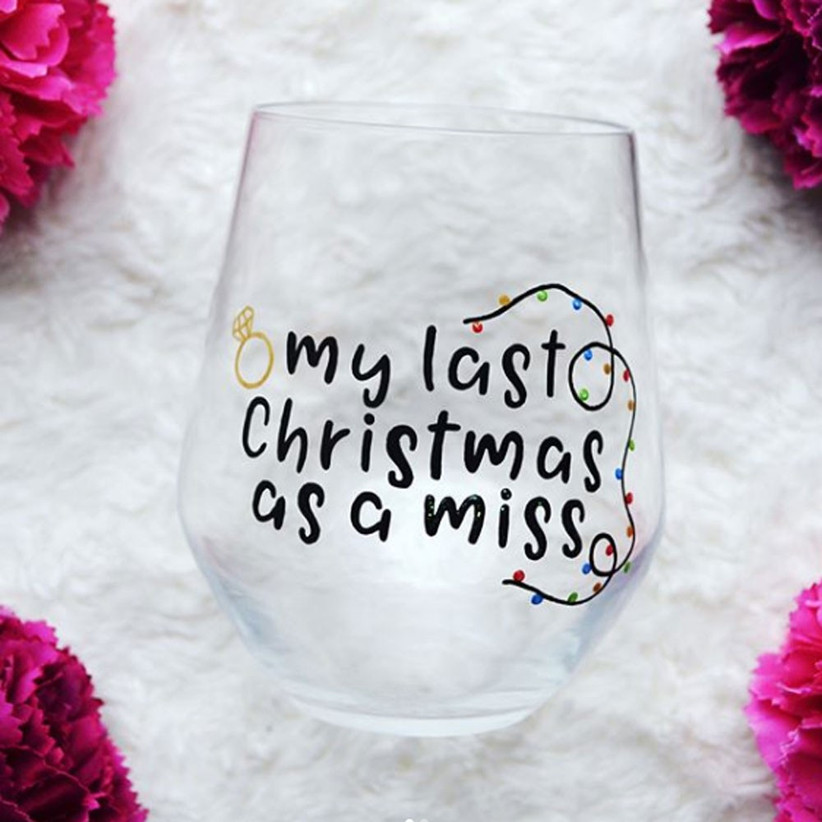 Although this gift doesn't ask the question outright, it is a great hint! Pour your other half a glass of sherry to see in Christmas Day in this lovely little embossed glass by Glass Rare. They'll be left wondering what you mean by the message, at which point you can get down on one knee and pop the question.
READ MORE: 13 Things That Happen To Every New Bride-To-Be
19. Make Christmas Dinner Extra Special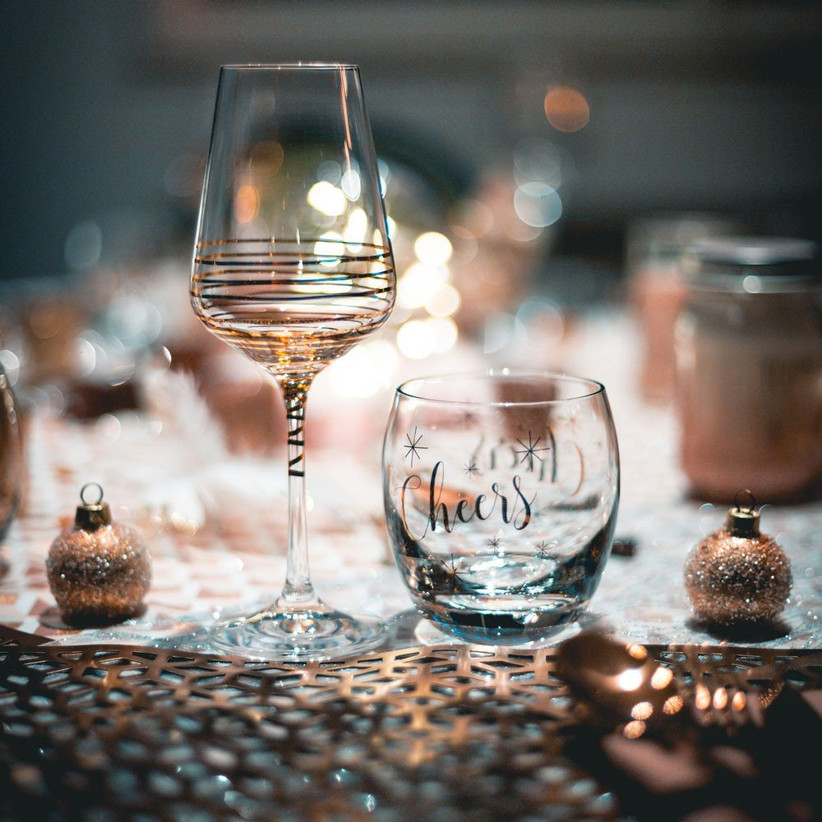 If Christmas dinner is your favourite meal of the year (and let's face it, it probably is) then why not make the occasion extra special by proposing in front of your family? You could even personalise your other half's place setting with a "Will You Marry Me?" place card.
20. Plan a Christmas Treasure Hunt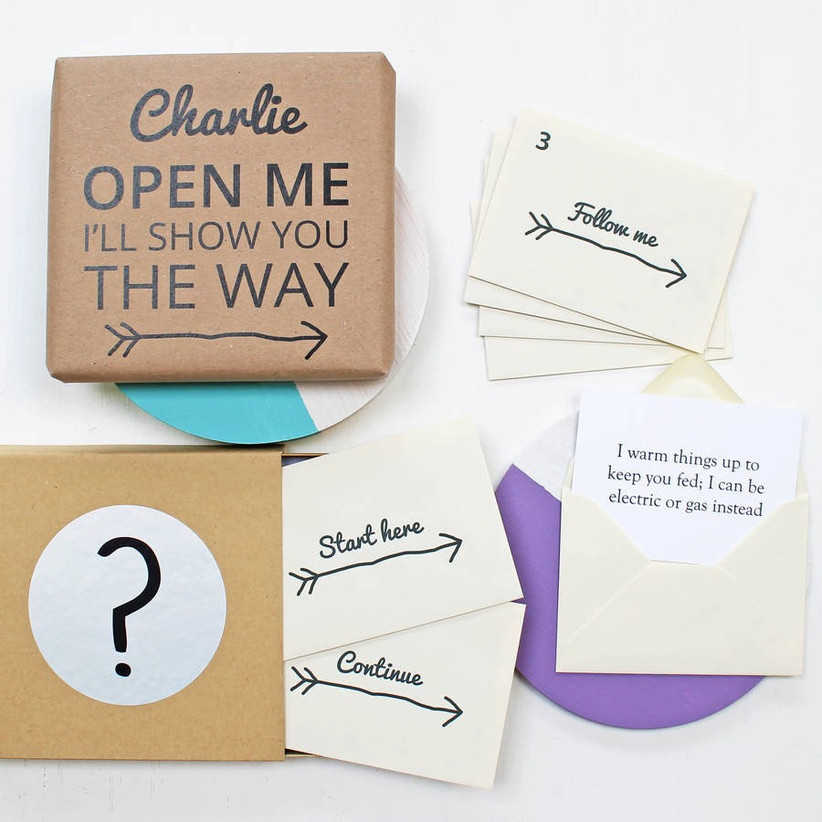 Plan out the perfect Christmas morning surprise by creating your very own festive treasure hunt. This treasure hunt kit from Martha Brook is the perfect way to make the game even more special. All of your clues will lead to the ring as the treasure.
READ MORE: 12 Things Every Bride Should Do After Getting Engaged
21. Book a Trip to New York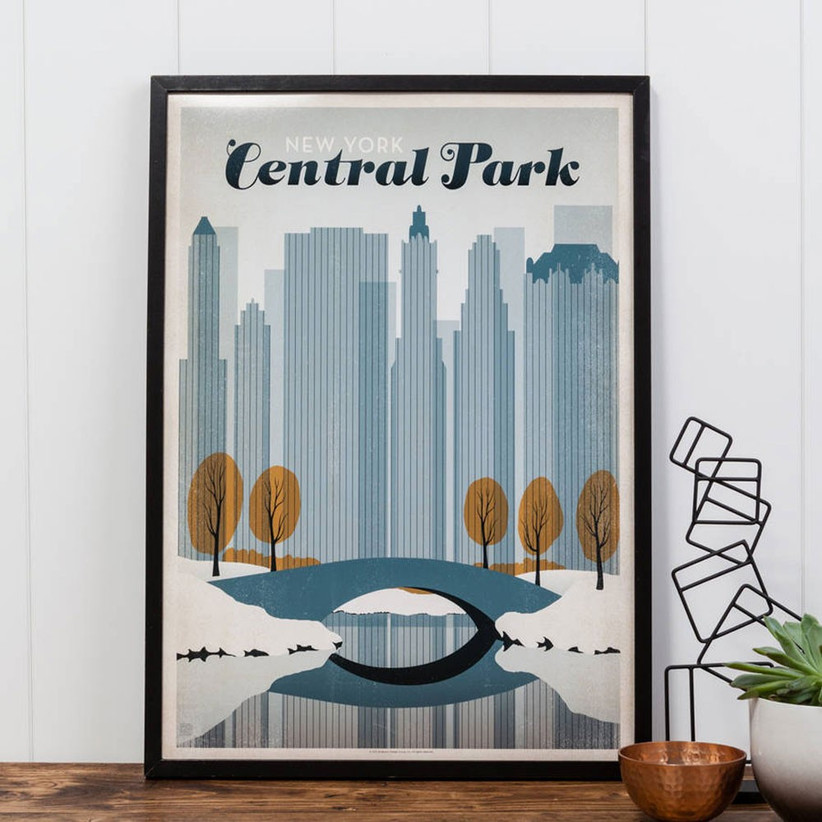 If you really fancy pushing the boat out, why don't you give your other half a festive trip to New York for their Christmas present? Present them with a thoughtful gift like this New York print on Christmas Day as a hint to where they're going. When you arrive in the Big Apple, pop the question on the last day of the year!
There are so many romantic ways you could propose once you're there, from ice skating in Central Park to heading to the top of the Rockefeller Centre – we can pretty much guarantee that any proposal in New York will go down well!
READ MORE: Getting Married Abroad: Everything You Need To Know
22. Wait Until Boxing Day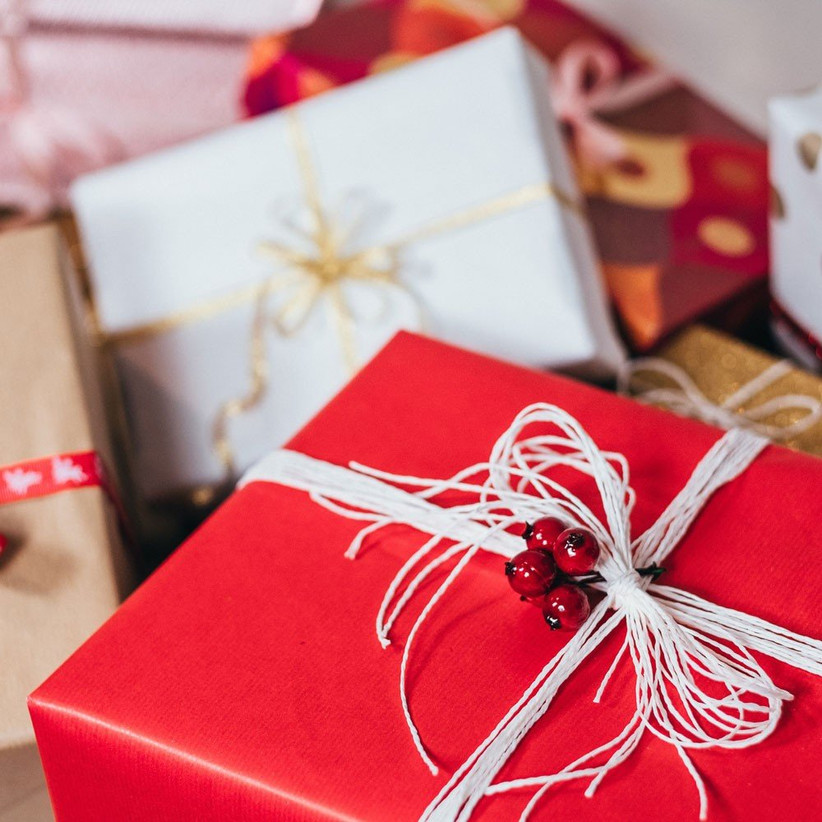 If you don't want your other half to guess that their Christmas proposal is coming, why not wait until Boxing Day to pop the question? Take the name of the day literally and give your other half a box. Let them know it is a late Christmas gift, and watch as they unwrap box after box. They'll eventually reach the smallest box of them all, with an engagement ring inside. How romantic!
23. See in the New Year in Style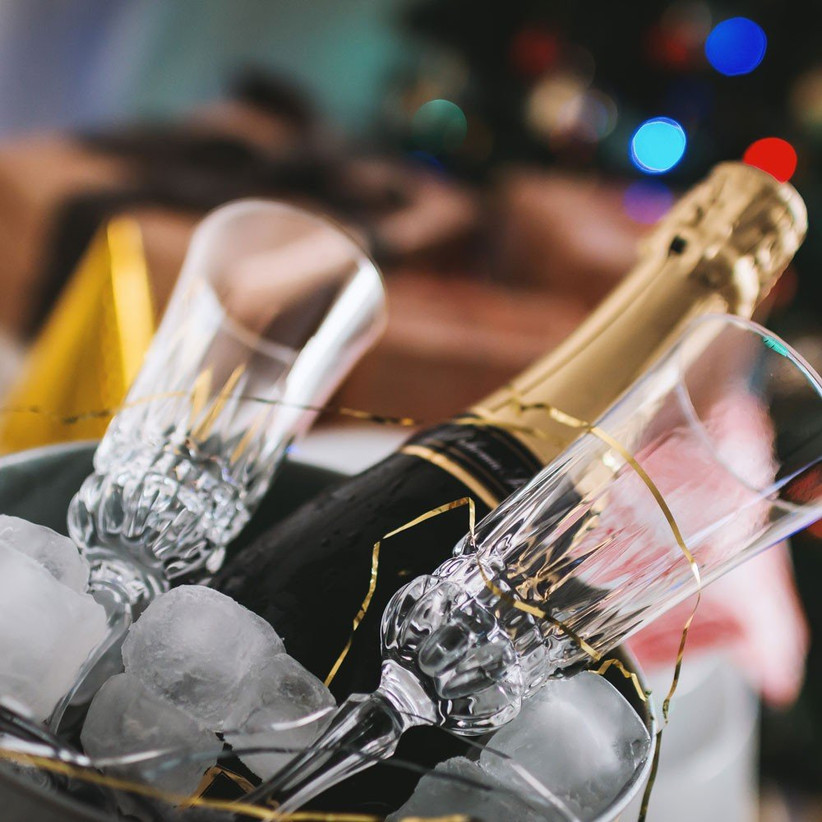 Wait until the clocks turn to midnight on New Year's Eve, then get down on one knee to propose.
Your other half will not be expecting it, and it'll be the best start to the New Year they could ever wish for!
READ MORE: Rose Gold Engagement Rings
Once your other half has said yes, you'll be wanting to announce the happy news to all of your family and friends! Check out our list of engagement announcement ideas so you can share the news in a fun and creative way.