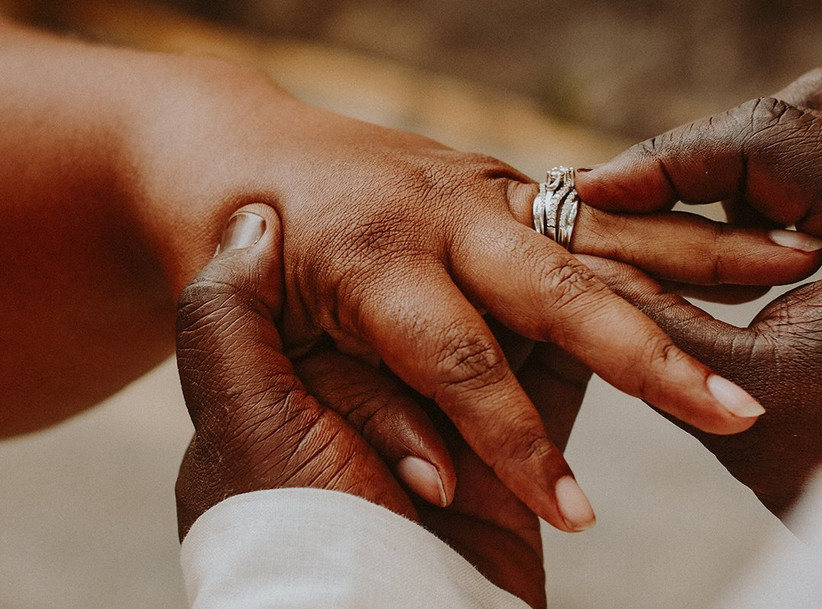 An engagement ring is likely to be one of the biggest purchases of your life, whether you're secretly buying one for your partner or selecting the perfect ring together. As one of very few accessories you or your partner will wear every day, it's kind of essential that you get it right.
With so much importance placed on the engagement ring, it can be tempting to shy away from online ring shopping. After all, you don't want to part with (potentially) thousands for something you can't even see in person, right?
Well, kind of. While we totally get that online engagement ring shopping can be intimidating, we also think there are some major upsides – mainly the huge savings to be had.
Feeling tempted? Don't do a thing until you've read our guide below. From what to look out for and the questions you should be asking, with the help of The Diamond Store CEO Gary Ingram, we give you the lowdown on how to buy an engagement ring online.
READ MORE:
1. Choose a Trusted Retailer
It goes without saying that you don't want to fork out ££s without knowing if your purchase is secure but how can you tell if an online retailer is trustworthy? We recommend checking out our list of retailers below first, each one is a tried and trusted supplier with returns policies and verified customer reviews.
Secondly, examine their website carefully and look for FAQs with details of their returns policy, insurance policy should anything happen to your ring in transit and any other important information. Checking out customer reviews is also essential, according to Gary: "Look for a retailer that helps you to make informed choices, has a good range of options and judge them on their independent customer reviews, for example on Trustpilot." If you're struggling to find any reviews, we'd see that as a red flag and steer clear.
2. Check the Returns Policy
Check if you can return the ring if it's not right and how long you have to return it. It's also worth checking if you're responsible for return costs or if the retailer will cover them as high value items can be expensive to ship. If the ring can't be returned, find out if you can exchange it or get a credit note.
It's also essential to check if they'll cover the cost of resizing and if the ring has a warranty as, although rare, occasionally small halo diamonds or prongs can become loose.
READ MORE: How to Measure Your Ring Size at Home: A Step-by-Step Guide
3. Choose a Design or Design Your Own
Many online retailers will offer their own range of engagement ring designs that can be selected and added straight to your basket. If you see a design like this, often the store will guarantee a diamond within a set colour and clarity range and with a set carat weight, but you may not be able to see the diamond you'll be getting in advance.
Many retailers now offer customers the chance to select a setting from a wide range of designs and choose their diamond separately. This gives you the opportunity to really personalise the ring and choose the diamond you're most drawn to. It also means you can select the carat weight of the central stone within your budget.
You should be able to view the diamond or gemstone up-close and in 3D, rotating the stone so that you can see how it catches the light and if any inclusions – small marks or shadows within the diamond – are visible.
4. Remember the Four Cs but Don't Obsess Over Them
While a round diamond has an ideal cut, fancy shaped stones don't and while colourless diamonds are considered the most coveted, many people prefer warm coloured stones. Consider the expert advice on cut and colour but don't let it put you off the stone you're drawn to if the stone in question fails to meet the highest standards on paper. Gary agrees: "The four Cs (clarity, cut, colour and carat) of diamond grading are important to understand but they are there to give you a guide to a diamond, each diamond has its own attraction and fire."
To give you an idea, the ideal cut for a round diamond will have a table size of approximately 54-57% and a depth of 61-62.5%. There is no ideal cut for an oval, for example, but a table of 53-63% and a depth of 58-62% is thought to be very good.
When it comes to colour, it's worth noting that diamonds with a slight tint will look whiter when set in yellow gold and warmer when set in white gold or platinum. So, if you're thinking of buying a yellow gold diamond engagement ring, you can afford to look in the much cheaper G-I colour graded diamond range.
5. Ask to See the Diamond Certificate
"Larger diamonds should have independent certificates (for example GIA or IGI laboratories) to attest to advertised quality," explains Gary. Online retailers typically have digital copies of the certificates available for customers to view and if the diamond you're eyeing up doesn't have one on the page, ask the retailer to send you a copy. A certificate ensures you're getting the real deal and will be a valuable asset when it comes to insuring the ring.
The certificate also gives you all the dimensions, colour grading and carat weight information you need. This can come in handy when attempting to gauge the size of the stone/s and how it will look on the finger. A large carat weight doesn't necessarily guarantee a stone with a large spread – the amount of area it covers when looking at it face down – in fact sometimes stones can carry their weight in their depth, making the diamond or gemstone look small for its weight. Make sure you check the measurements carefully on the certificate and ask the retailer to interpret them for you if you're unsure.
6. Get Advice from the Retailer
Online engagement ring retailers should be trained in what to look for in a diamond or gemstone ring and how to get the best for your budget. "Even if they are online, live chat, email or call them with any questions. A good retailer will always give you honest advice and point you to the very best diamond ring for your budget" Gary advises.
Many retailers will offer a live chat option and it's always worth double checking your choice with them before popping anything in your basket. If you're choosing an individual stone, ask them if they think it's a good choice or if there are any other stones that they recommend that are better value. If it's fire – that's sparkle to most of us! - that's most important to you, ask them if the diamond you have in mind is the best in your price range for this and if you'd like a diamond that looks large for its weight, ask them to recommend the diamond with the best spread.
7. Think Carefully Before Ordering a Ring from Overseas
While diamonds and diamond rings can generally be found for a little less in the USA, you will need to pay import tax which can run into the hundreds of pounds, depending on the cost of the ring or diamond. If you see a diamond you like on a US website, check how much the import tax would be and compare it with a similar sized diamond in the UK to make sure you're getting the best deal with all costs considered.
It's also worth considering that if the ring doesn't fit and needs resizing or if a halo stone or prong becomes loose, you will most likely need to send it back to where it came from to be fixed or altered, which can mean a long time without your ring. If you decide to resize or repair elsewhere, you run the risk of invalidating the warranty on the ring.
With that said, if you have your eye on a diamond or ring overseas and you've checked out their returns policy and reviews and are keen to take the plunge, go for it. You could end up with more bling for your buck, making any inconvenience a small price to pay.
READ MORE: Yellow Diamond Engagement Rings: 13 Unique Designs for Stylish Brides
The Best Engagement Ring & Diamond Retailers Online
The Diamond Store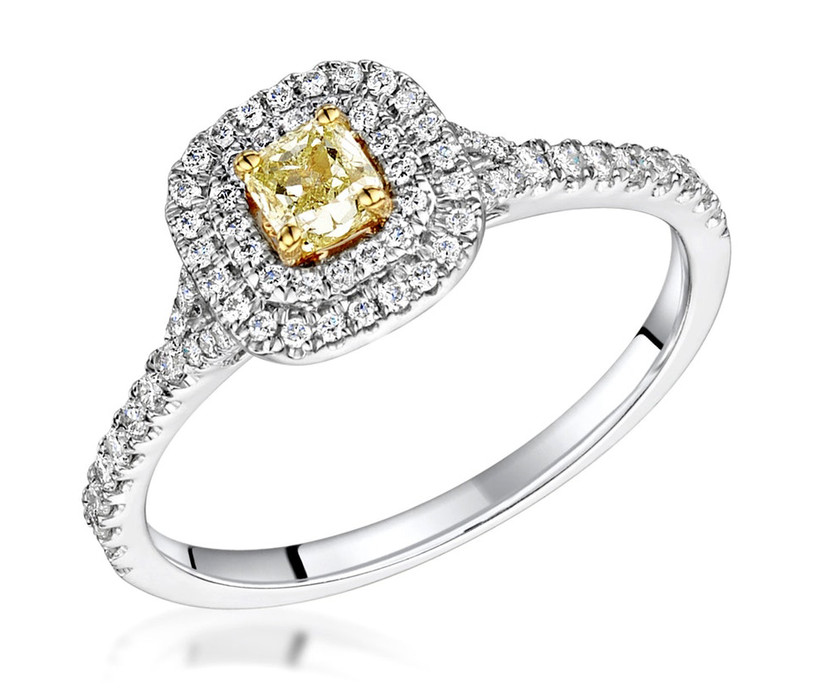 The Diamond Store is a member of The National Association of Jewellers and has an excellent rating on Trustpilot with 5,724 reviews. They offer 30-day free returns, free worldwide delivery and a five-year guarantee, making them a safe choice.
VASHI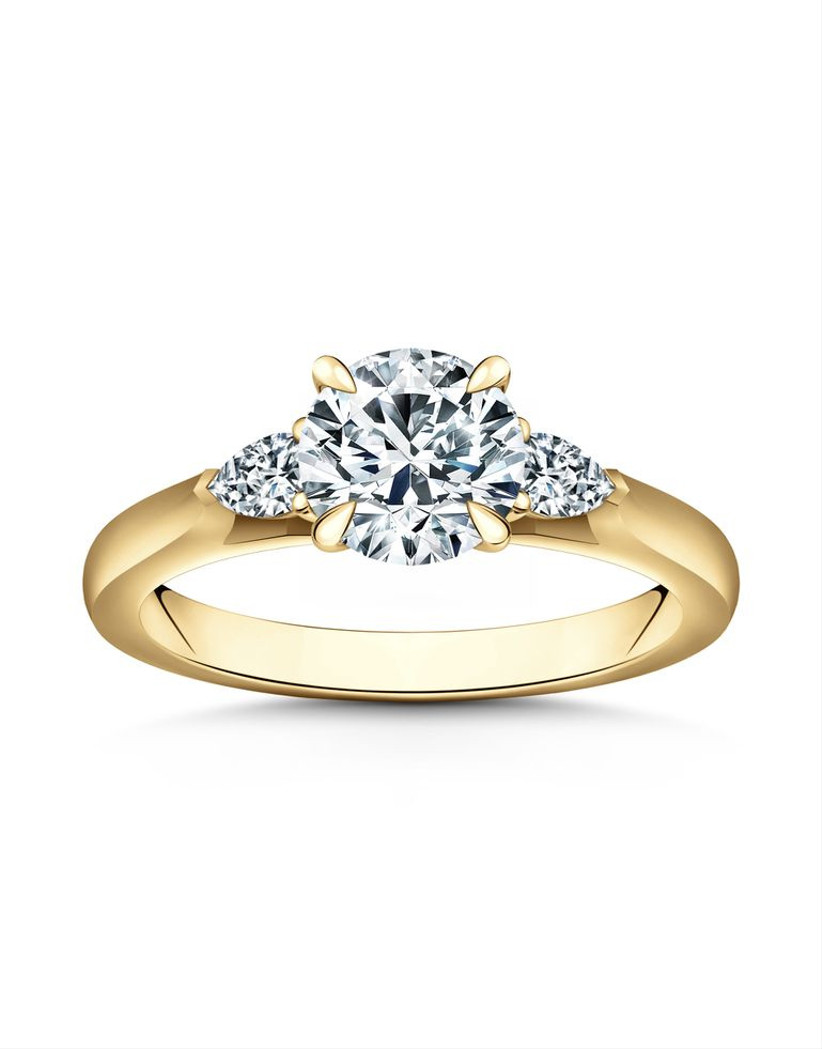 VASHI has several stores across London and one in Manchester, meaning you have the option to shop in-person as well as online. If you don't live near a store, shopping online at VASHI couldn't be easier: you can select an engagement ring style and choose to have it set with a diamond of the carat weight and in the metal of your choosing or, alternatively, you can design your own ring by selecting a diamond and a setting yourself. Returns are free and fully insured.
77 Diamonds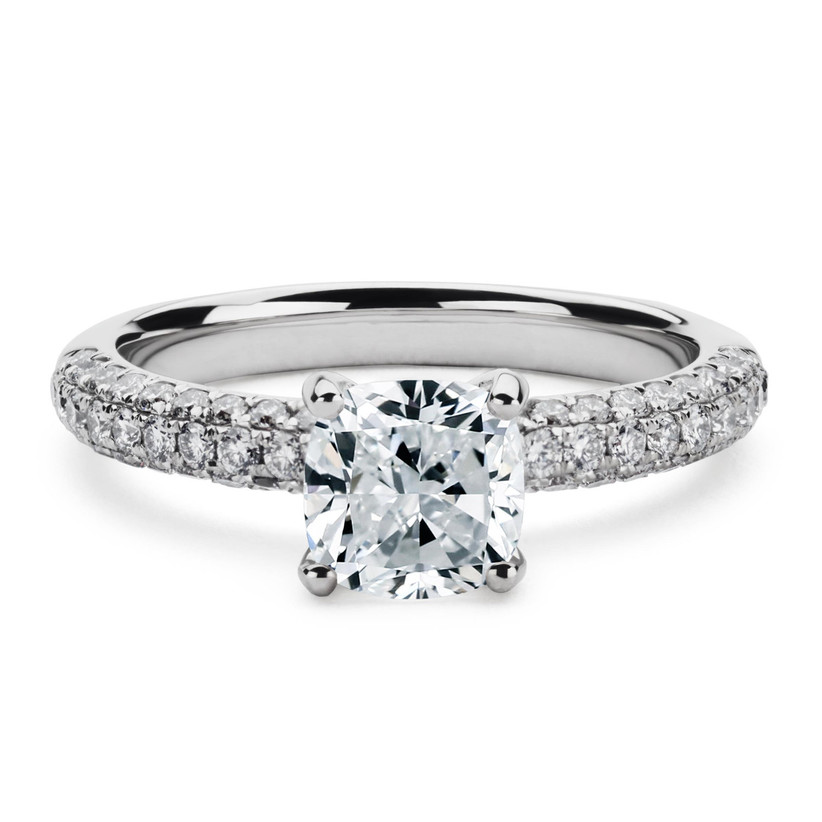 77 Diamonds offer clear and coloured diamonds as well as gemstones in a range of shapes and sizes that can be set in a style of your choice. 77 Diamonds also offers a bespoke design service. 30-day returns are free and resizing during this time is also free within three sizes of the original size.
CARAT* London
CARAT* London allows couples to design engagement rings by choosing from a range of settings and selecting a diamond. Diamonds at CARAT* London are known as Gentle Diamonds as they're lab grown rather than naturally occurring. Lab grown diamonds are cheaper than natural diamonds despite being chemically the same and are conflict-free and sustainable making this a great choice for eco-conscious couples.
James Allen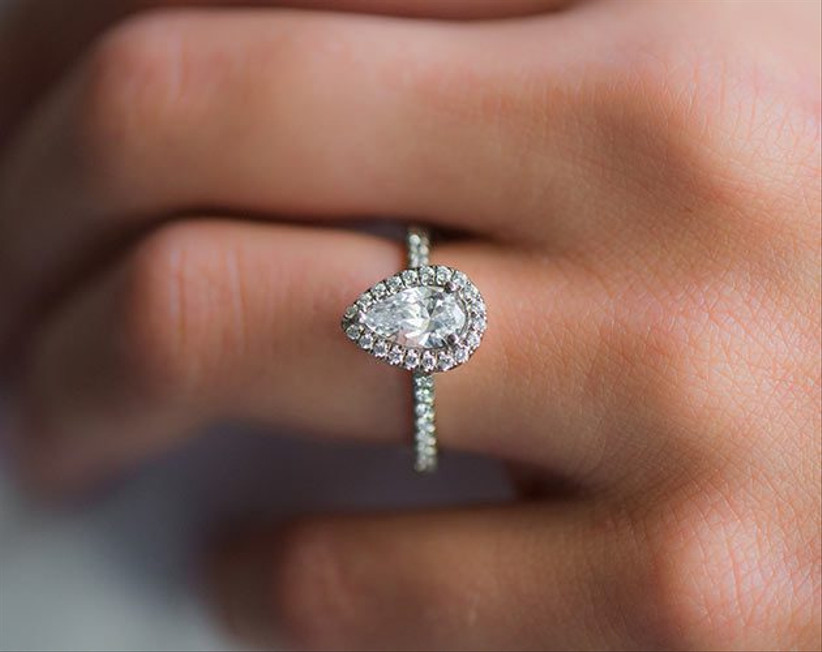 US retailer, James Allen have an enormous selection of natural diamonds, lab grown diamonds and gemstones as well as one of the largest selections of settings to choose from. All diamonds can be viewed up-close and have a certificate displayed on the web page. With holiday sales and promotions happening multiple times a year, it's possible to pick up a bargain here. Returns, resizing and repairs are free, but you will need to send your ring back to their base in the US as altering the ring elsewhere will void your warranty.
Unsure how to budget for your purchase? We tell you how much to spend on an engagement ring.