Everything You Need to Know About Hair Extensions for Your Wedding
We spoke to the experts Vixen & Blush who answer all your questions about hair extensions for your wedding day
We have included third party products to help you navigate and enjoy life's biggest moments. Purchases made through links on this page may earn us a commission.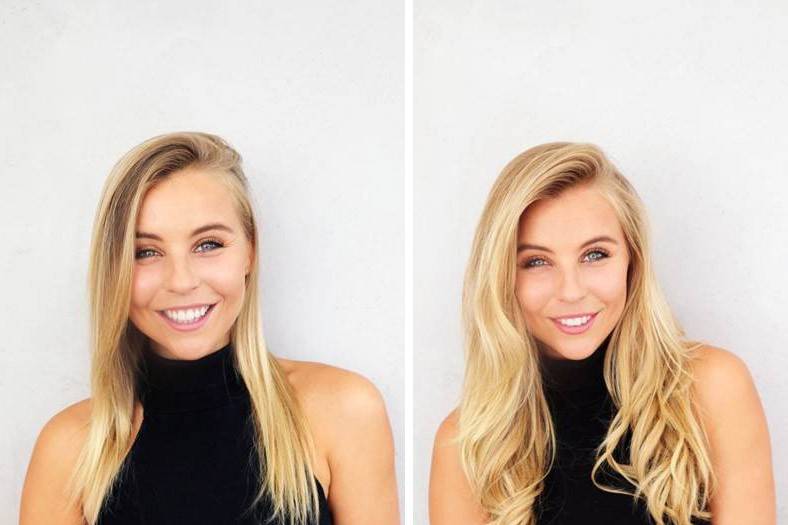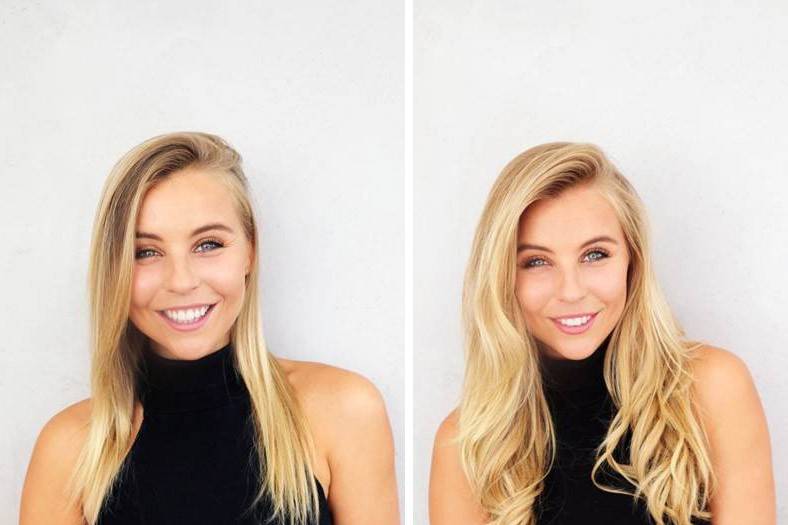 Are you dreaming of a long and flowing wedding hairstyle? Or a seriously stylish up-do that requires lots of volume? Then you might have considered having hair extensions for your wedding. If you are struggling to grow your hair fast enough for your big day or you simply want to make sure you can create the hairstyle you want then take a look at our Q&A featuring everything you need to know about hair extensions.
We spoke to the hair extension experts at Vixen & Blush as they shared their insight and answer all your hair extension questions.
Tell us about Vixen & Blush?
Vixen & Blush are experts in good-quality, natural-looking hair extensions. We import hair into the UK and offer our clients the finest quality hair, which they can re-use which makes it more affordable. We also offer true expertise in matching the hair colour. We use our 'colour-blending technique' to mix a custom colour for each individual client. With this fantastic quality of hair and the guarantee of a good colour match, hair extensions look 100% natural and our clients feel super confident with their new longer and fuller hair.
Vixen & Blush has grown rapidly since opening in 2012 and now has two busy salon locations in Oxford Circus and Shoreditch. A new seamless clip in hair extensions range is also planned for launch in September 2016 where we will offer this quality of hair and our approach to natural-looking results to a wider audience in the UK and the rest of the world.
How long before the wedding should I get my hair extensions?
The best time to have your new hair extensions fitted is two weeks before the wedding day as that is the perfect amount of time to get used to having fuller, longer and healthier-looking hair. Hair extensions look their best after being washed and styled several times and there is also plenty of time to get hair trials, or simply enjoy wearing the hair extensions to all of the events around your wedding.
Will I be able to get the exact colour match for my hair?
Yes! At Vixen & Blush we use our special 'colour-blending technique' to achieve a perfect colour match with all of the multi-tonal strands that are in your own hair. This process is performed in front of the client and we collaborate fully with each individual client to achieve a flawless colour match.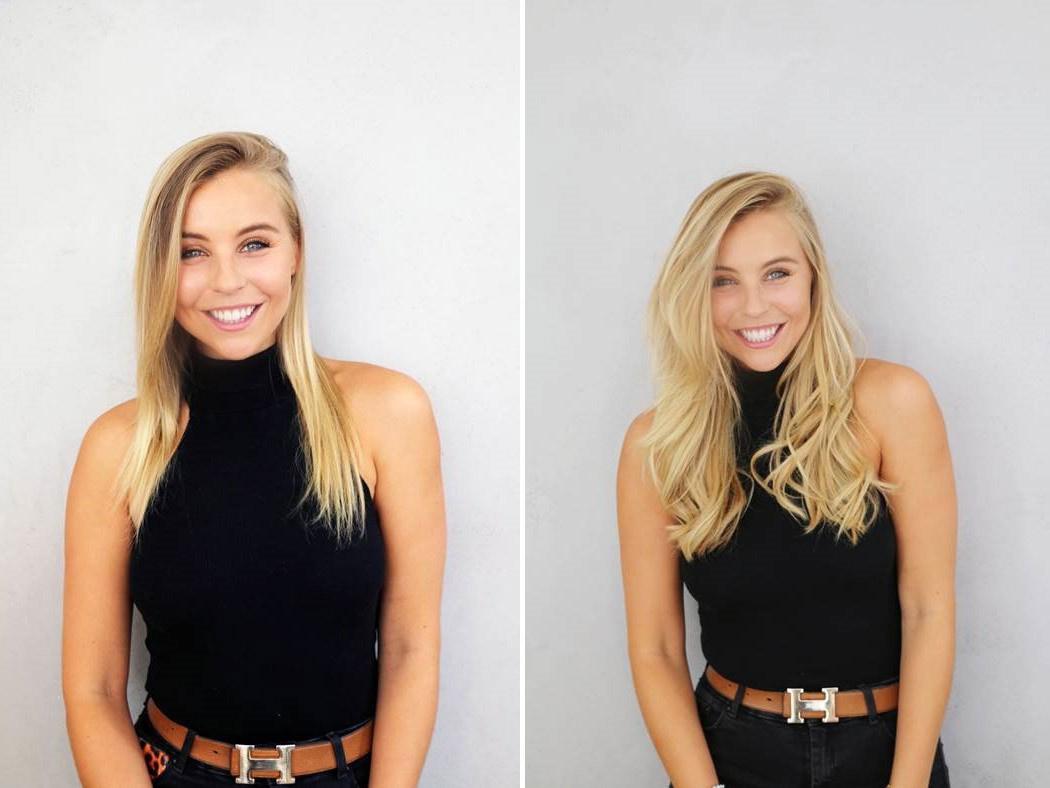 What length should I choose?
The length of hair to choose should be based on a few considerations. How long is your own hair? To have truly natural-looking results it is often best to only go for very long (to the bra strap, or beyond) when your own hair is to your chin or collar bone. If your own hair is shorter than that, we would always advise that hair extensions are added in and cut into a great style that sits at the collar bone or shoulder.
However, many of our clients don't ask for a lot of additional length and simply want to add volume, or a little bit of length. But, one thing that 100% of our clients request is healthy-looking ends – so this is achievable for everyone, no matter what length is chosen.
I'm happy with the length of my hair – could I use hair extensions to add just volume?
Yes – this is what we do. Nearly half of our clients come to us for volume only. They like their hair, like the colour and the style, but are just frustrated with the ends of their hair being a bit wispy, or their own hair not holding a style very well. Hair extensions are an immediate solution to this common issue.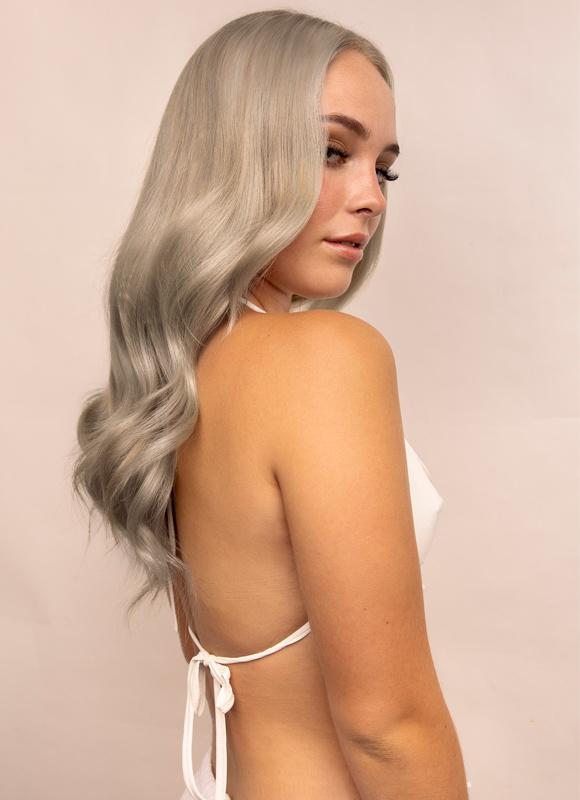 [AD] The clip in hair extensions from Pure Hair Extensions are particularly good if you simply want to boost the volume of your hair, with three different volume options to choose from. Full Volume is for people with fine to medium hair who want to add extra oomph, Deluxe Volume is similar to Full Volume, but with one extra piece for extra volume, while Ultimate Volume is the thickest option, for those who want the thickest, glossiest hair possible.
If you're dreaming of an Ariana Grande-style swishy ponytail for your wedding day, Pure Hair Extensions offer a clip in ponytail, for long wedding hair a popstar would be proud of. Pure Hair Extensions also offer clip in fringes, if you fancy a face-framing style for your wedding without the commitment of a fringe. Presenter Maya Jama is known for wearing a clip in extension fringe and always looks incredible.
Pure Hair Extensions' clip in hair extensions were designed specifically for those who want to add extra glamour to their hair without the assistance of a hairdresser. You can easily add them to your own mane in a matter of minutes.
The shorter your hair the more clip ins you'll need for a seamless blend, so keep this in mind when you're buying your extensions. Pure Hair Extensions' Ultimate Volume Clip in Hair Extensions will deliver the best results if you have particularly short hair.
Do I need to use a special brush or shampoo to take care of my hair extensions?
Yes, but hair extensions are very easy to take care of. The brush we advise our clients to use is a Tangle Teezer. And it is always advised to use a good quality Volume Shampoo. We also offer more in depth maintenance advice and also styling tips so clients feel really confident when they get home!
Will I be able to go in the pool on honeymoon with my hair extensions in?
Yes! Indeed. There is nothing you can't do when wearing hair extensions. They really are easy to care for and very durable.
If you want to learn more about the hair extension process and how they are applied then take a look at a short video demonstration from Vixen & Blush.
If you are feeling inspired and want to see even more ideas for your wedding hair then don't miss our article featuring the most amazing bridal up-dos.