Our 2018 Wedding Survey Results: Are You a Typical 21st Century Bride?
Let's be honest, we're all a bit nosy when it comes to weddings and how ours compare - so here's what the average wedding looks like in 2018
We have included third party products to help you navigate and enjoy life's biggest moments. Purchases made through links on this page may earn us a commission.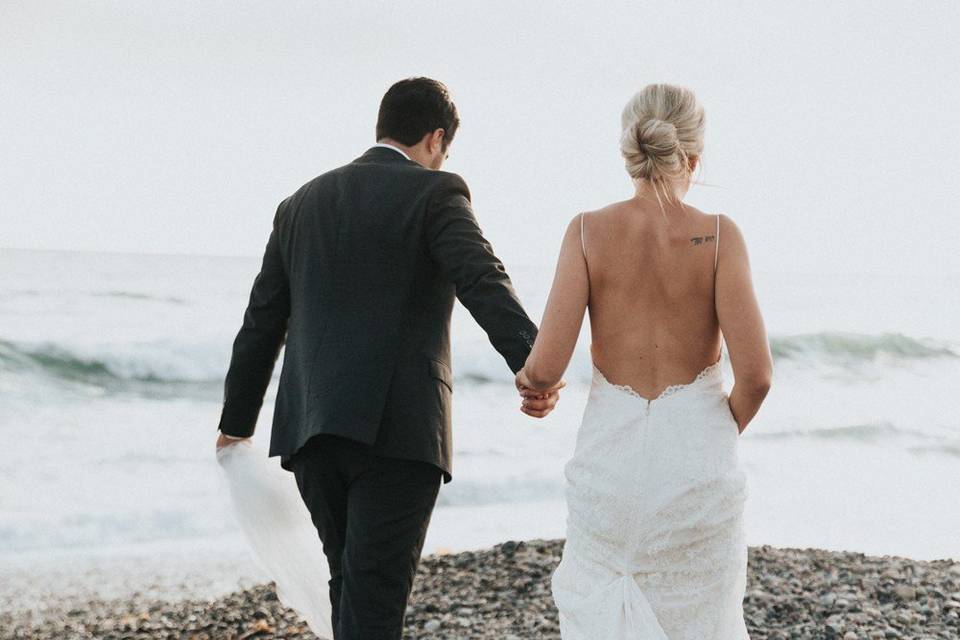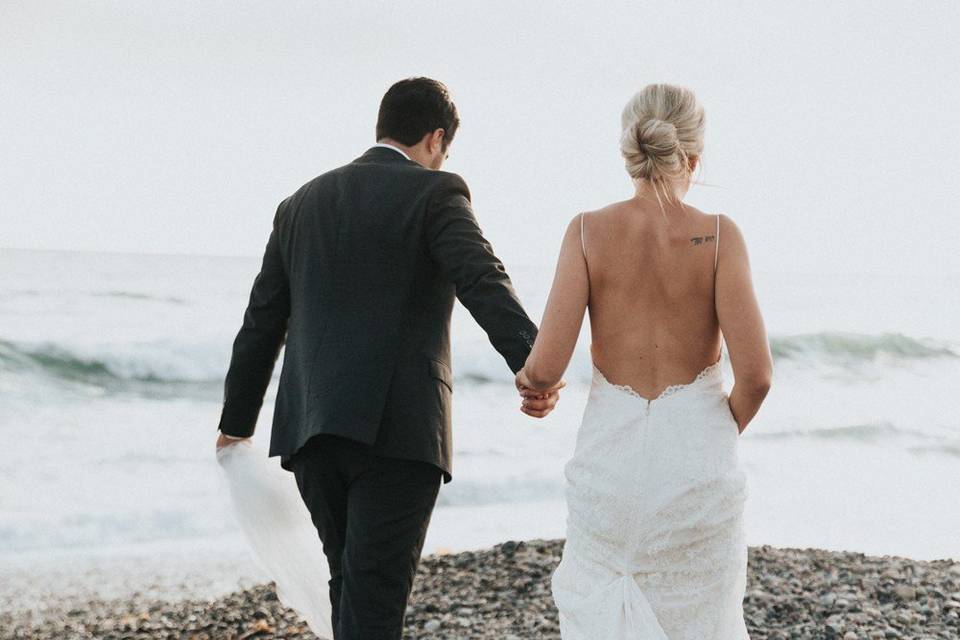 Each year, Hitched gives couples the chance to tell us all about their big day in our 21st Century Bride survey.
We love to know how much you spent on your wedding and exactly where that money's gone so we can give you the best advice on where to save and spend your hard-earned cash.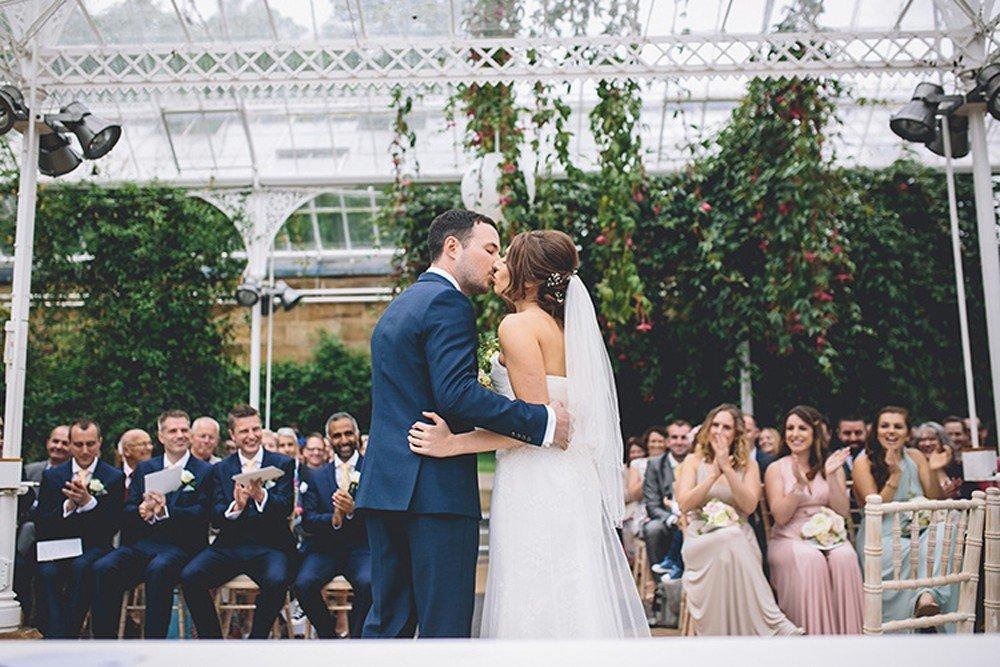 Image: Story + Colour
We teamed up with You & Your Wedding magazine this year to ask over 3,300 couples all about their wedding planning journey, from budget to honeymoon destination.
READ MORE: 37 Wedding Budget Hacks to Save You Big-Time
The 2018 results are in and they're eye-opening! Want to know how much the average wedding costs now? Read on and see how your own wedding plans compare…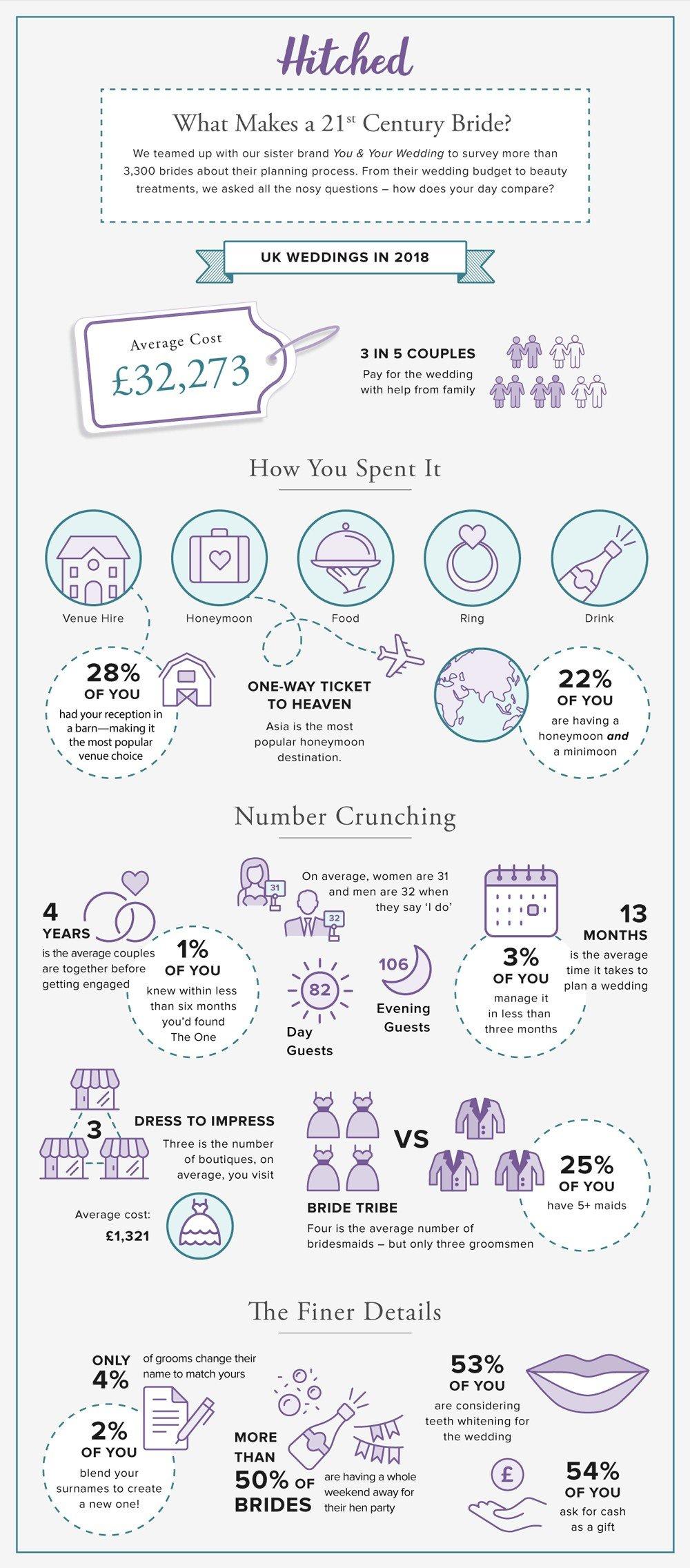 READ MORE: 50 Completely Free Wedding Ideas
Money Matters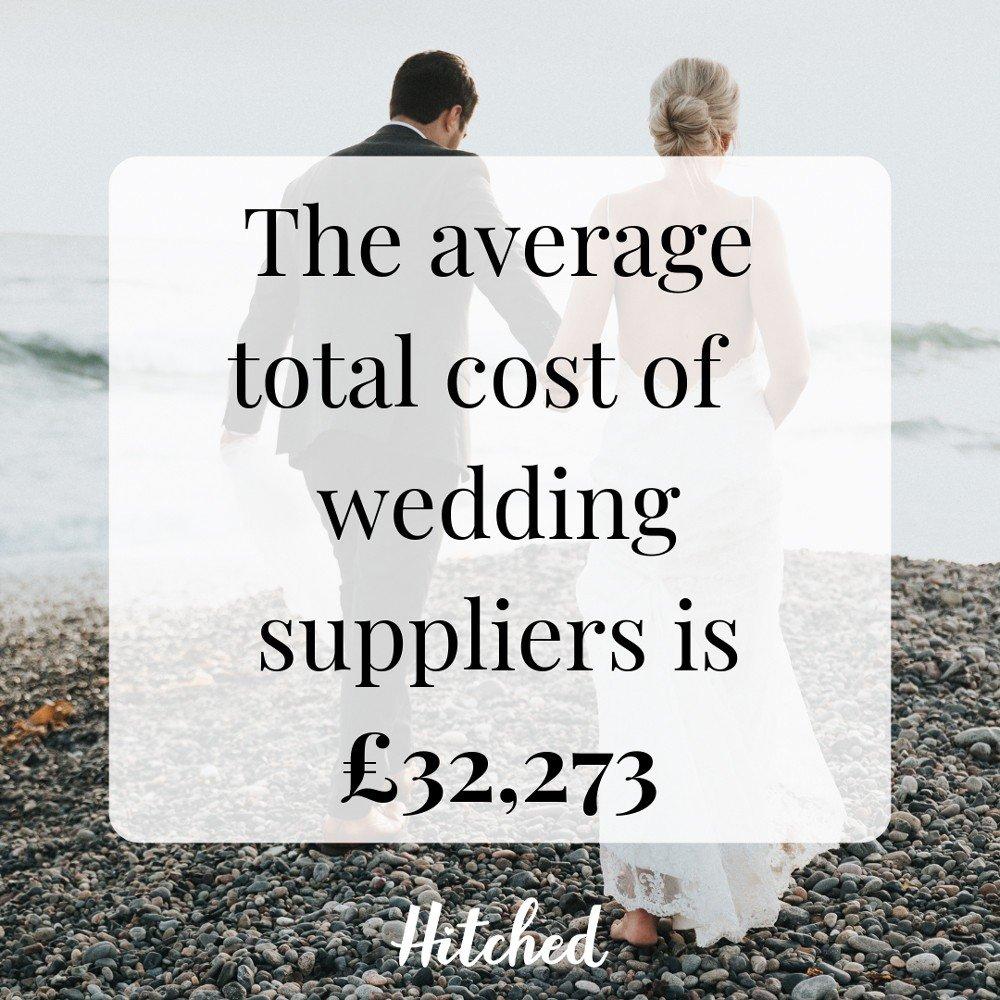 We've tallied it up and the new average wedding cost in the UK is a huge £5,112 more than last year! A wedding in 2018 will set you back £32,273. A quarter of you managed to pay for this yourself, but 60% of you needed help from your families to fund your day. That's 10% up on last year.
Your Top 5 Spends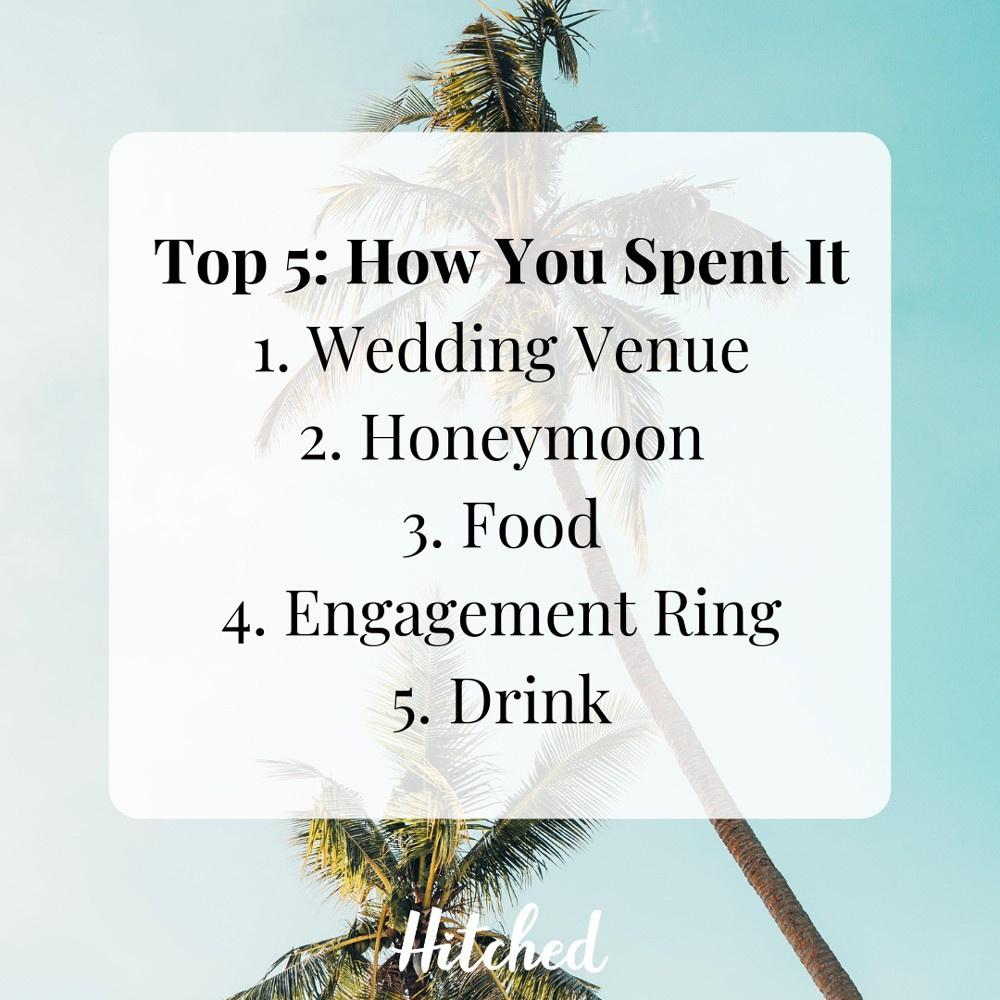 Want to know where all that moolah is going? Here's your top five spends:
Wedding venue: The first task on your to-do list is finding a venue and it's also the biggest chunk of your budget at £5,221.
The honeymoon: 98% of your were planning a honeymoon or mini-moon after your big day. A couple of weeks of sunshine, cocktails and sandy beaches sets you back £4,545.
Food: Stumping up for a three-course meal for all your guests is incredibly generous, but it seems you lot value great quality catering. The third piciest element costs you £4,151. And that's separate to the wedding cake which cost a further £299!
The engagement ring: The three months' salary rule is out of fashion now, but it hasn't stopped you lovely lot being treated to a bit of bling. The average ring now costs £2,657.
Drink: Whether you've got a free bar or are just buying lots of wine for the tables, drinks alone have made a huge dent in your budget at £1,739.
READ MORE: The Best Ways for Your Family to Contribute to Your Wedding
Location, Location, Location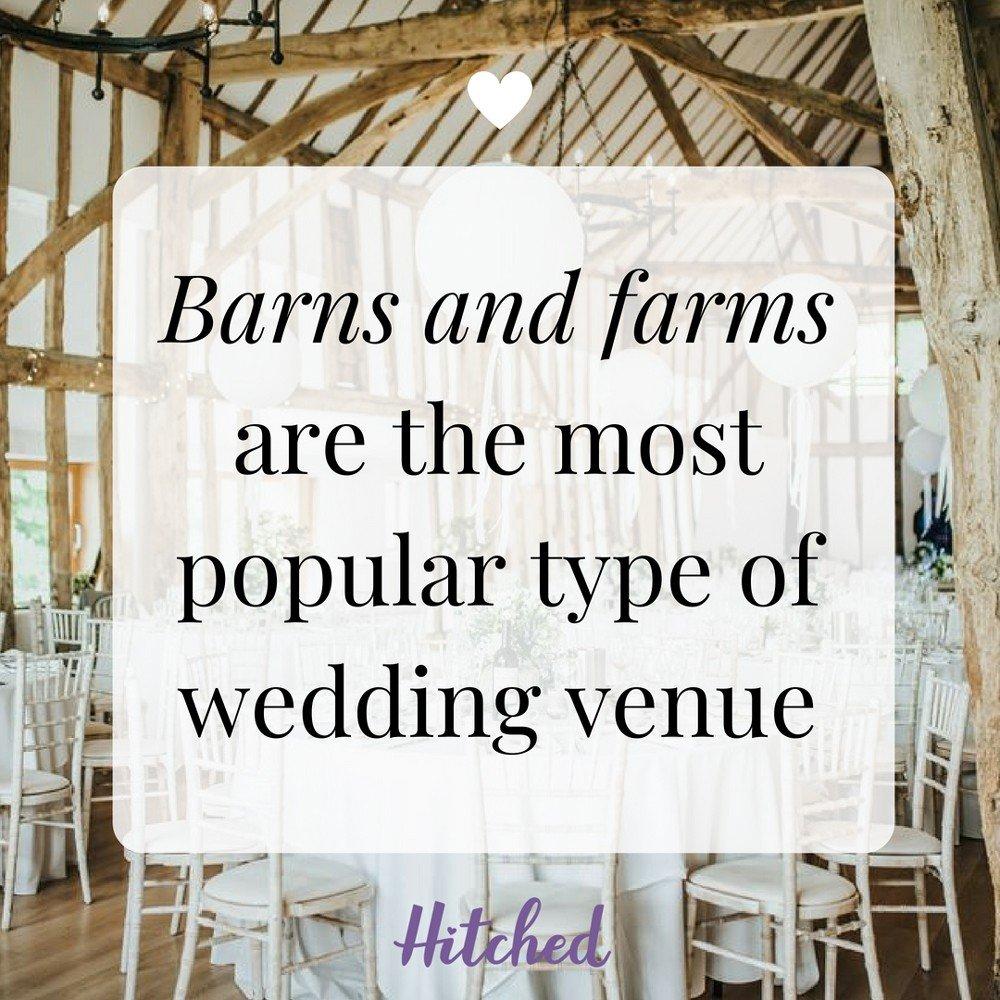 28% of couples chose a barn or farm to host their wedding reception, making this rustic choice the most popular type of wedding venue. For the first year, barns overtook hotel venues for the top spot, although hotels and country houses were very close behind.
READ MORE:  Our Favourite Barn Wedding Venues
Number Crunching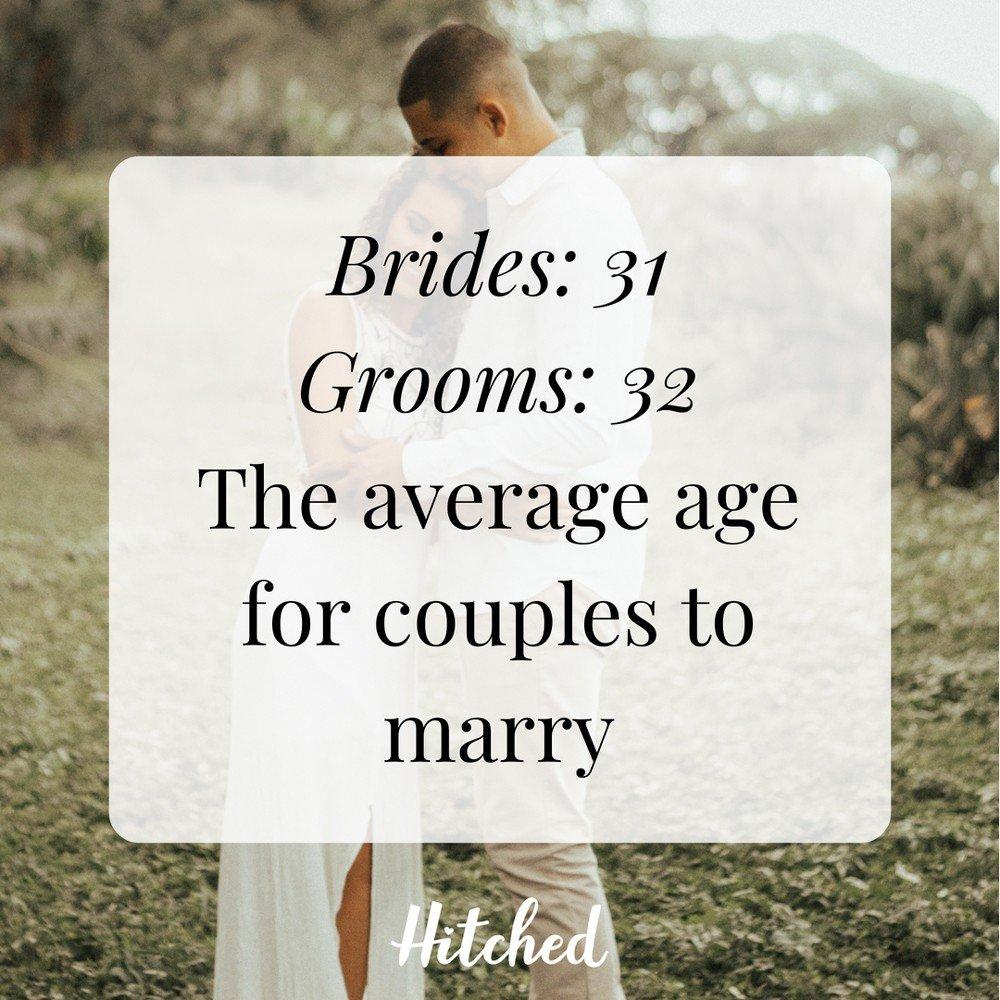 The average age when you say 'I do' is 31 for brides and 32 for grooms. It seems thirties is the best time of life!
READ MORE: 7 Signs You're Already an Old Married Couple
Guest Stars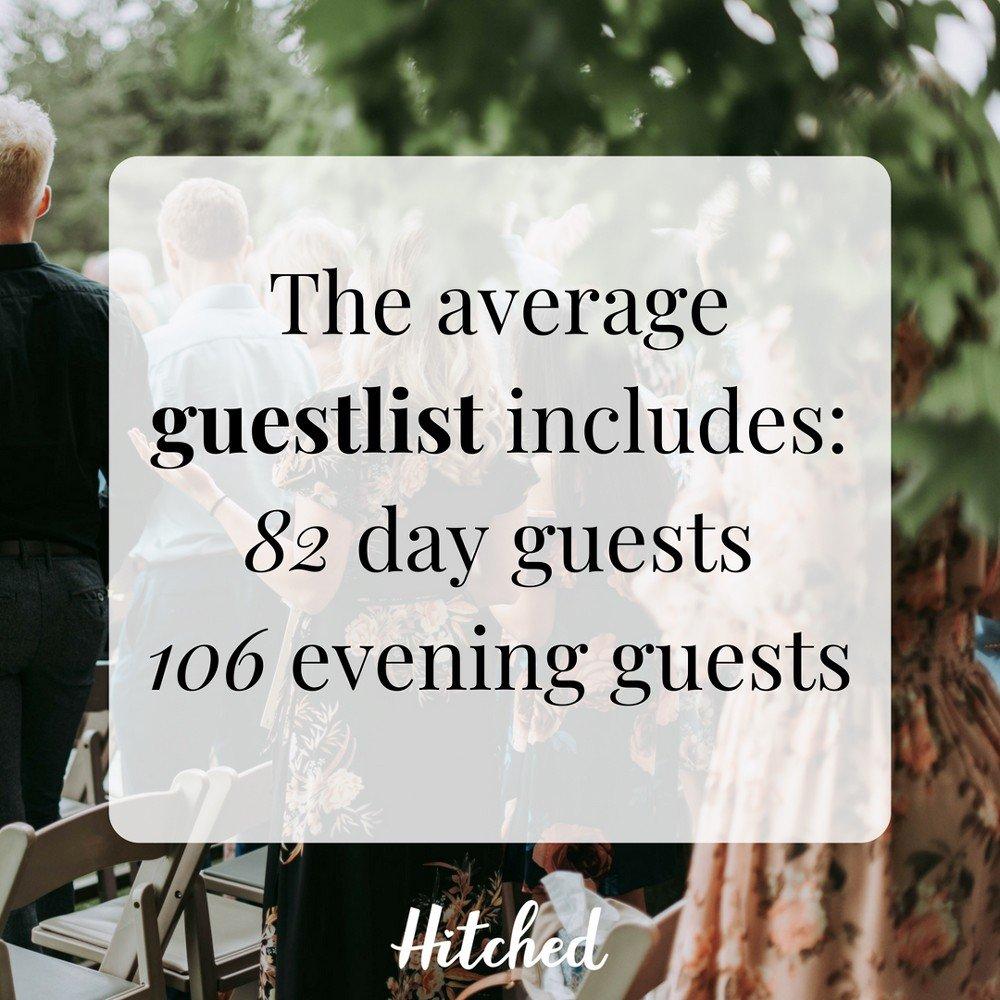 Aren't you all friendly? A few extra guests snuck onto your lists this year, bringing the average guest list size up to 82 and rising to 106 for evening guests.
READ MORE: 17 Things Guests Hate About Weddings
Popping the Question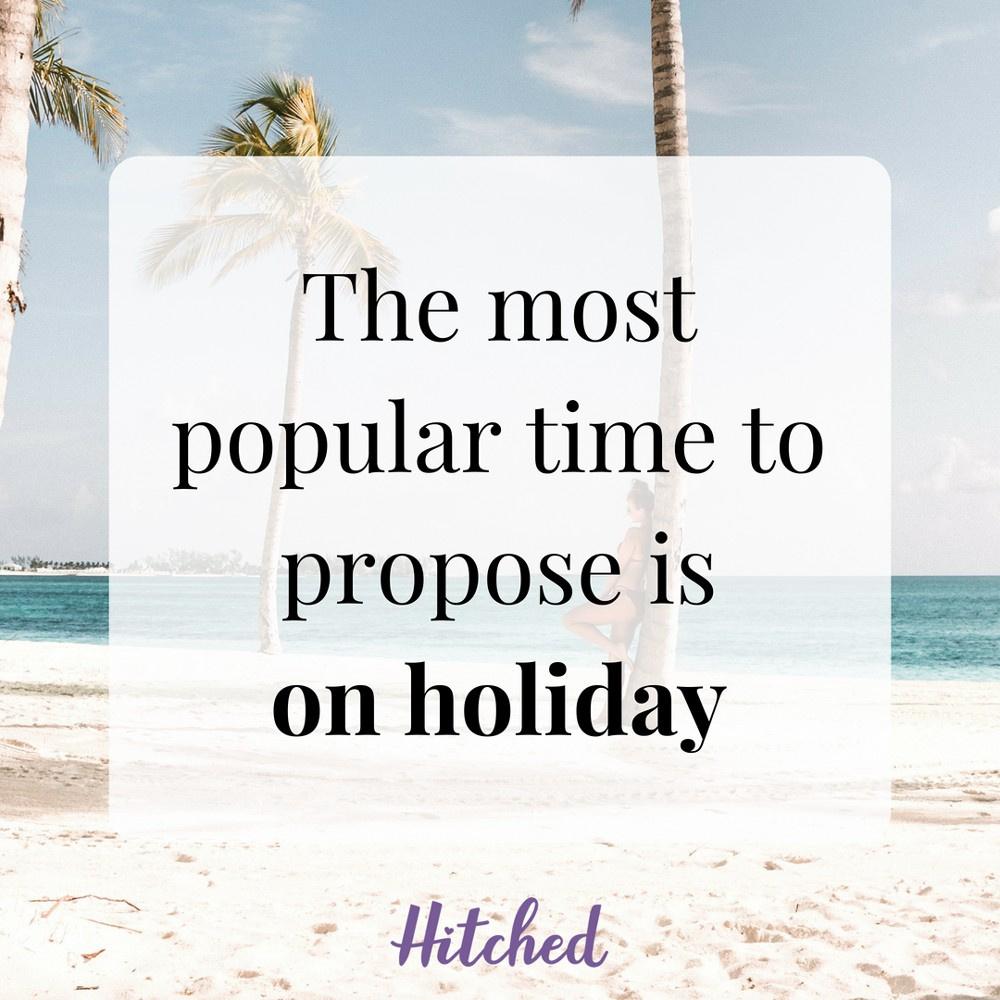 Forget Christmas or your anniversary, it's sunshine that got you in the mood for commitment. On holiday was the most popular time to get engaged. Last year, 11% of brides were the ones to get down on one knee, but there's been a dramatic drop. Now just 1% were the ones popping the question. Ladies, what happened to breaking the rules?
READ MORE: Hidden Wedding Costs You Need to Know About
Game Plan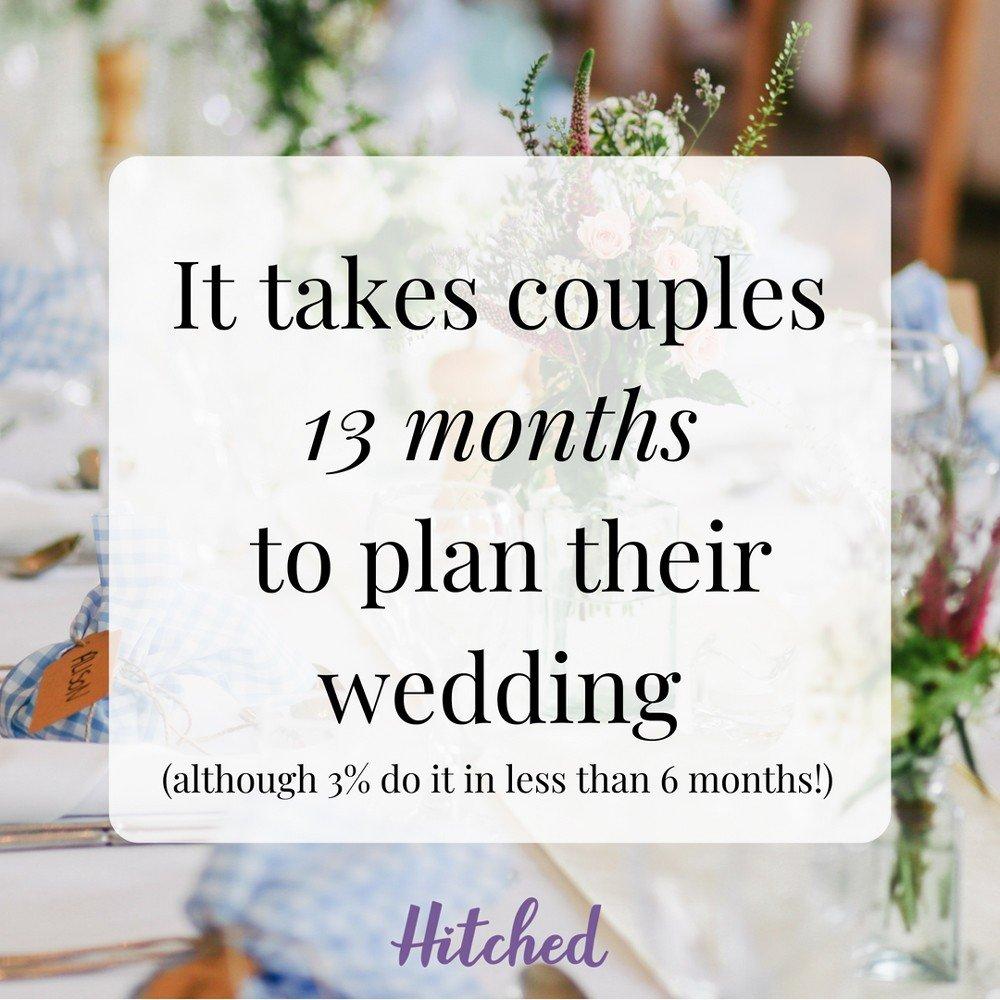 The average time from proposal to walking down the aisle is 20 months, 13 months of which will be spent planning your wedding. That leaves you with just 7 months to enjoy your newly-engaged status before the venue hunt begins. With 9 in 10 brides getting their inspiration from Pinterest, we suspect there might have been a sneaky board or two before then.
Amazingly, 3% of you were able to pull a whole wedding together in less than 6 months. Hats off to all you super-organized couples!
READ MORE: The 13-Step Guide to Planning Your Wedding
Dress to Impress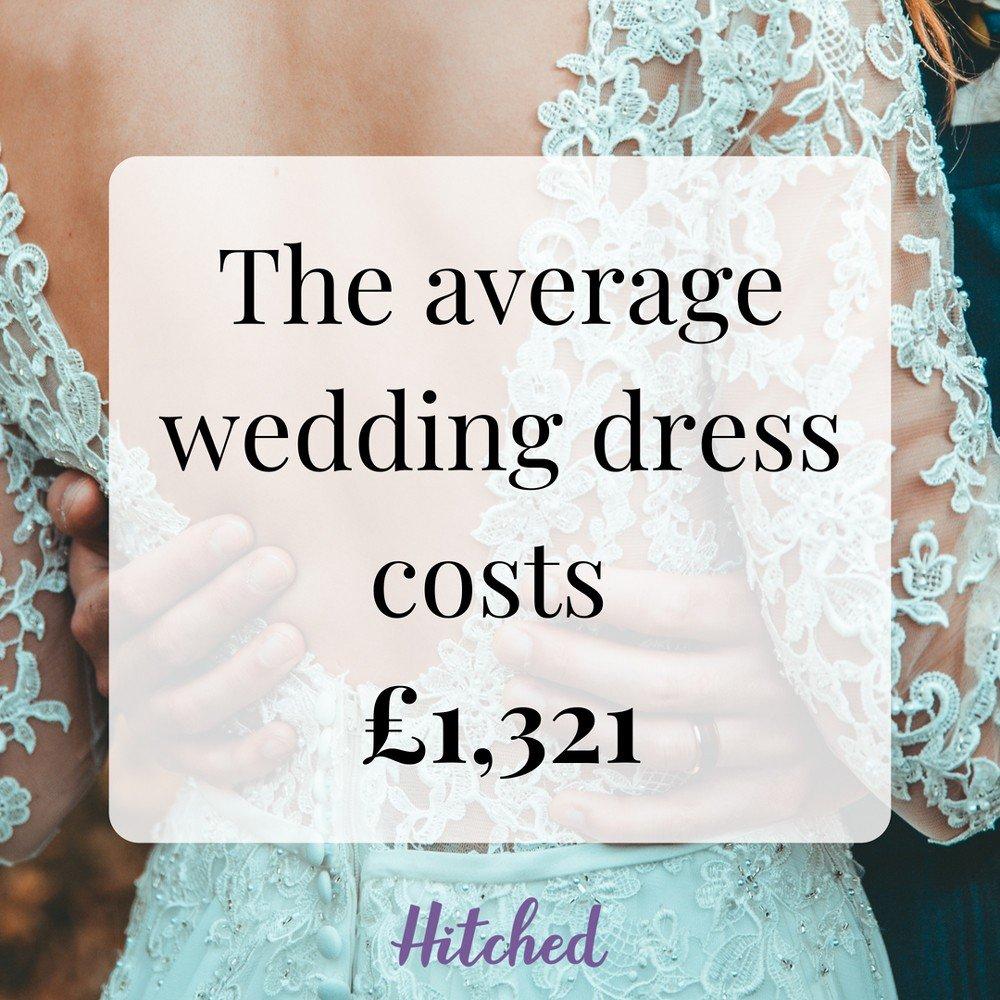 Almost all of you chose to go for the traditional wedding dress but it wasn't as easy to find 'The One'. You went to three different boutiques before you walked away with a winner.
Can you put a price on a perfect dress? Well, if you could, it'd be £1,321 – the new average wedding dress cost.
READ MORE: Amazing Wedding Dresses Under £1,000
Party Time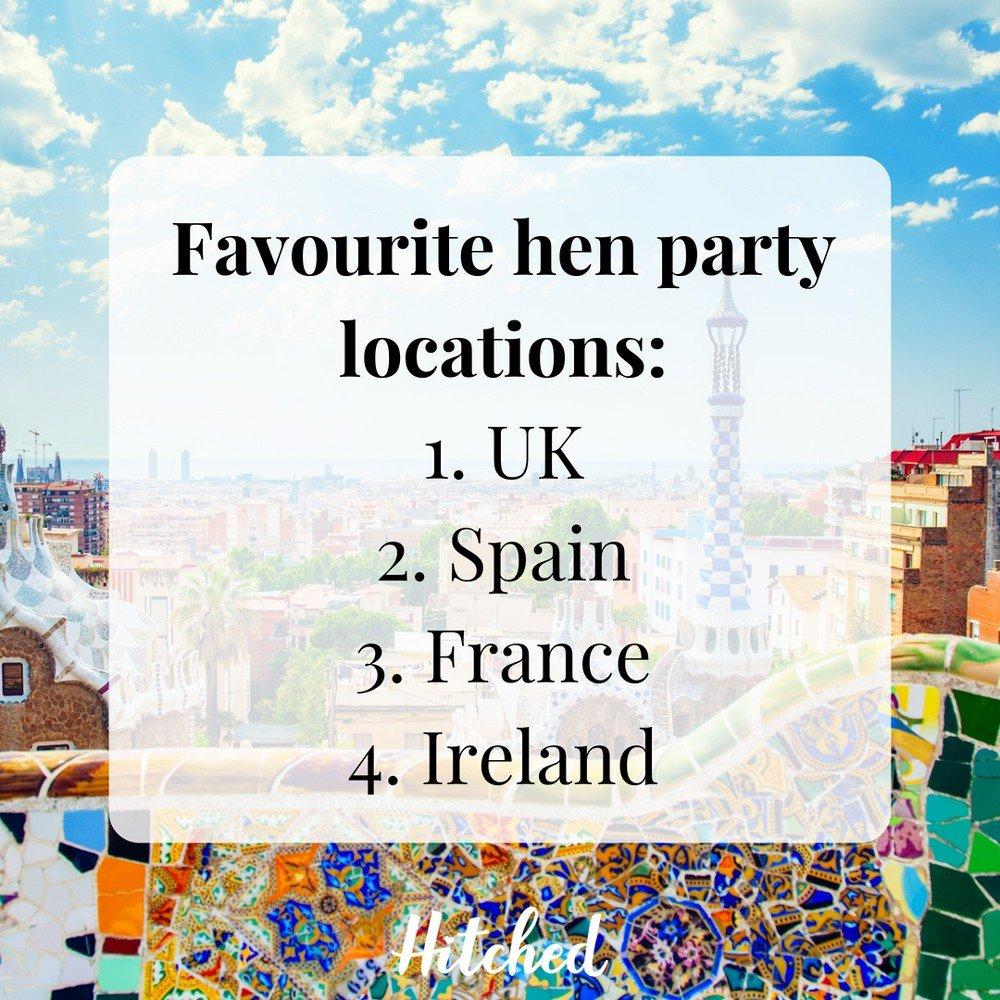 Forget dancing in your local bar – your hen party is worthy of a two-day extravaganza! More than half of brides favoured a whole weekend away for their shindig, with activities including a night out and spa day. While the UK was the location of choice, a good number of you chose to fly abroad – Spain, France and Ireland were your favourites. Your partners, on the other hand, were fans of Germany, Amsterdam and the Czech Republic.
READ MORE: 23 Things to Give Up Now to Save For Your Wedding
Hey, Good Lookin'
With all eyes on you, getting yourself photo-ready was high priority for our brides. A new perfume was top of the shopping list, while in the salon, you were treating yourself to mani-pedis, waxing, tanning and facials. Over half of you were considering teeth whitening to get those gnashers flashing, while a third were planning on having eyelash extensions.
READ MORE: 39 Life-Changing Bridal Beauty Hacks
Couple Up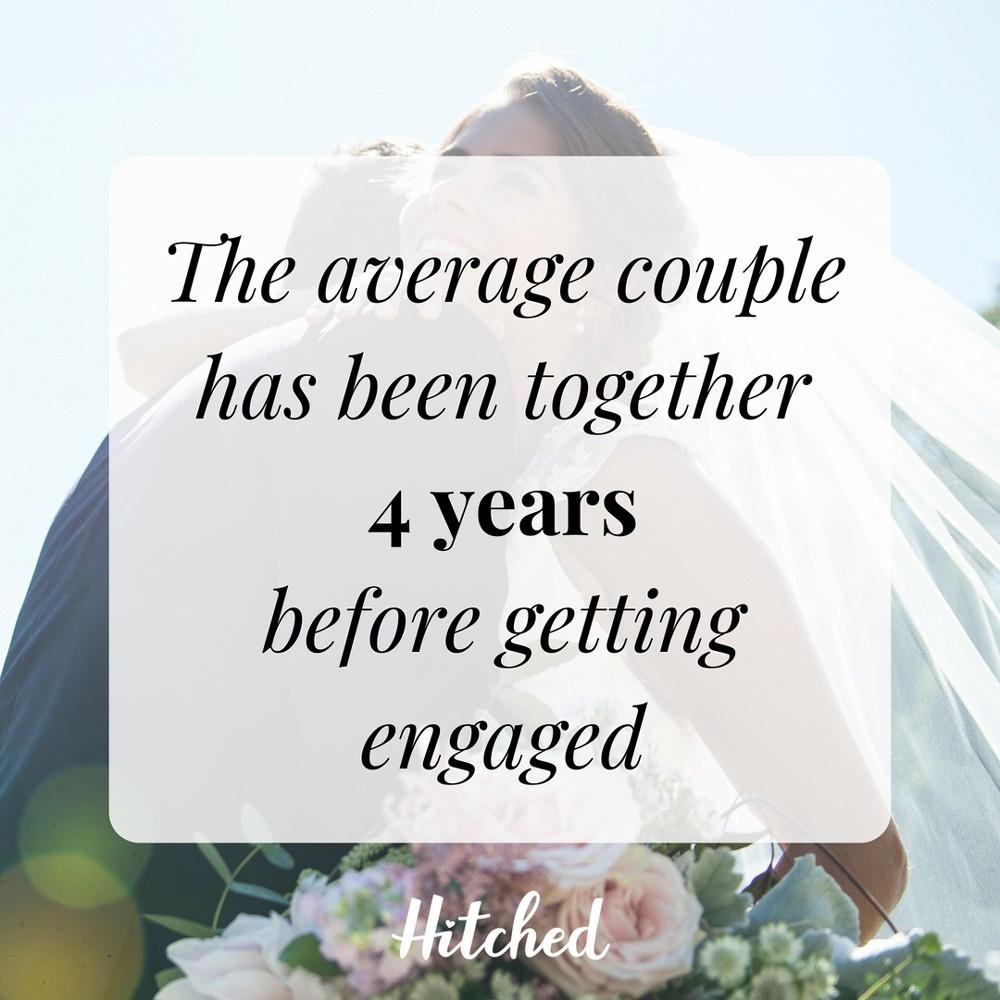 You love birds like going steady. On average couples had been together 4 years before getting engaged. They say if you know, you know, and an awesome 1% of you had a whirlwind romance of less than 6 months before you decided to make it official. Awww.
READ MORE: 10 Genius IKEA Decor Hacks
Your Bride Tribe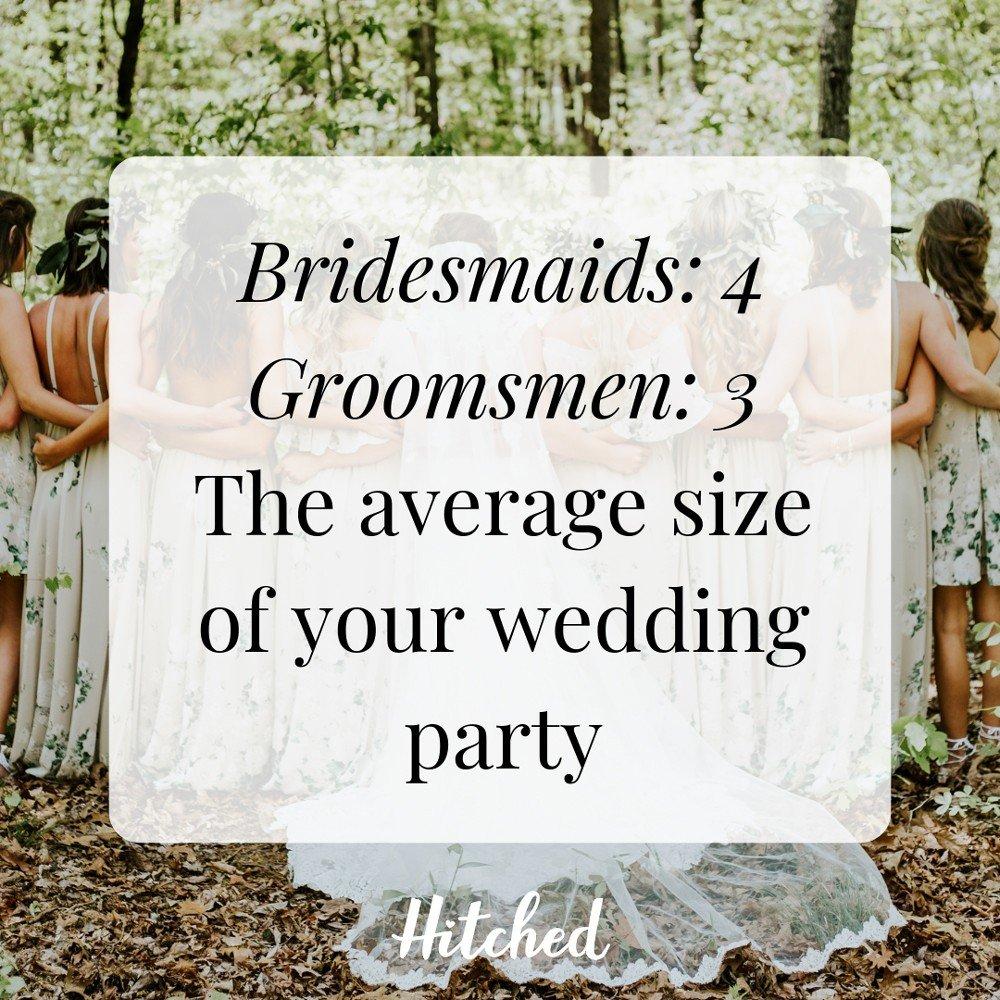 Like Gretchen Weiner said, you can't help being this popular. It's probably why the average number of bridesmaids has gone up this year from three to four. You didn't mind a bit of asymmetry, as the number of groomsmen stuck at 3.
1 in 4 brides had five of more bridesmaids – that's quite some bride tribe!
READ MORE: 29 Bridesmaid Gifts to Suit Every Budget
What's in a Name?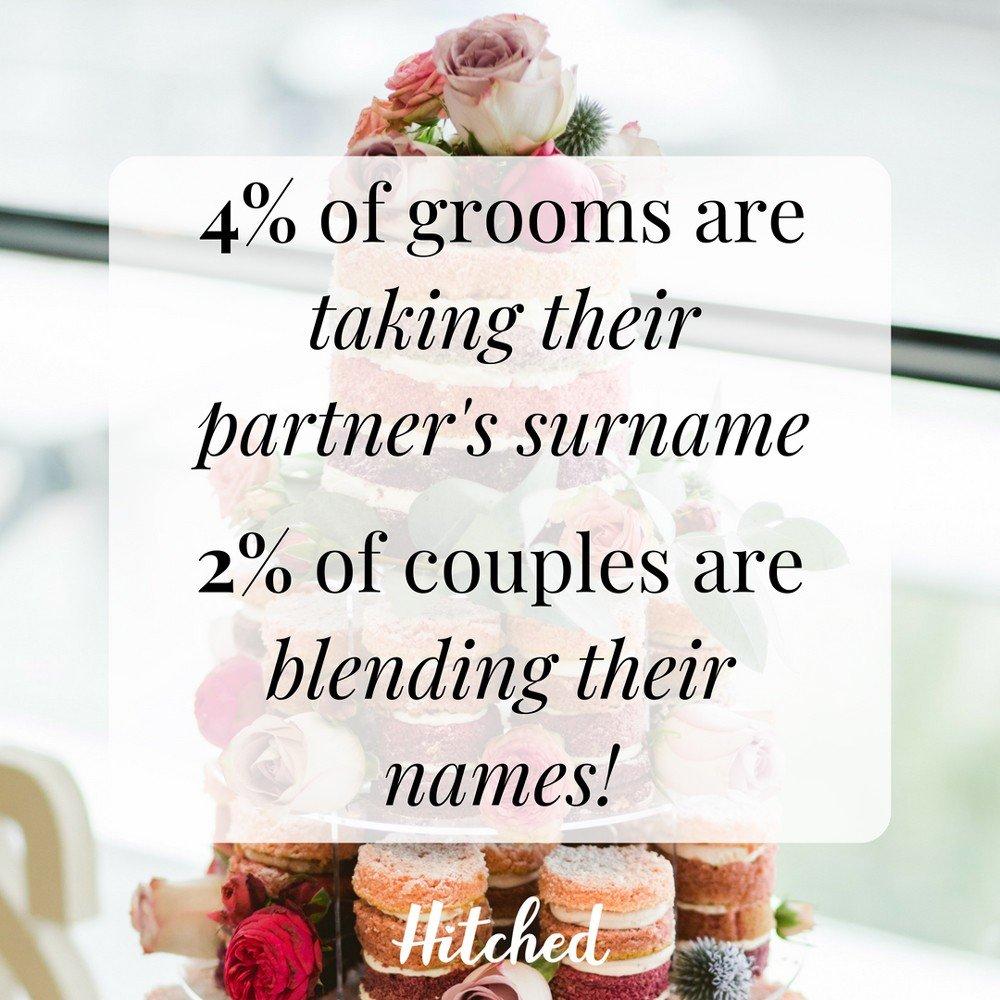 It's still most common for brides to take on their partner's surname, but 4% of grooms were up for turning the tradition on its head to match yours. A trend we love is blended surnames, which 2% of you did. Hey, it works for Dawn O'Porter so it definitely can for you!
READ MORE: The Complete Guide to Changing Your Name
Wedding Wanderlust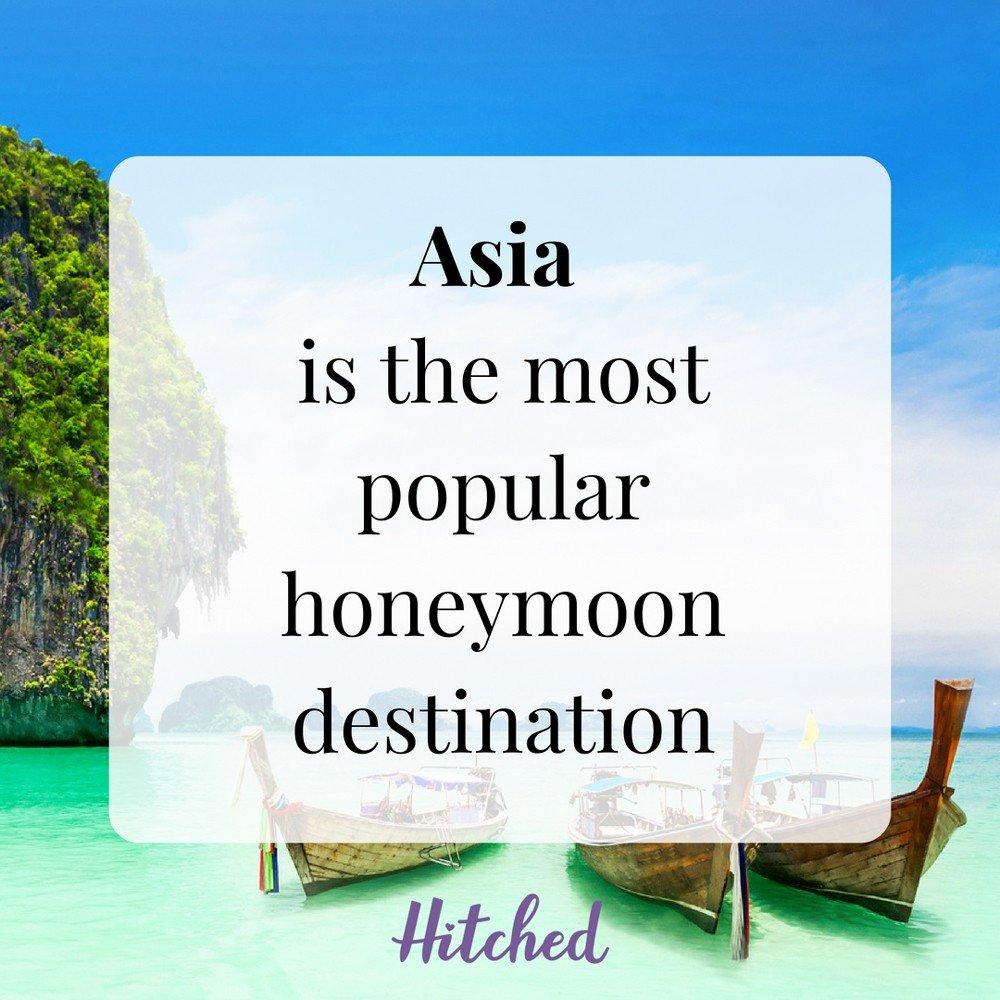 22% of you lucky lot are going on both a honeymoon AND a mini-moon, a rise from last year's 15%. And why not? The most popular destination by far to jet off to was Asia, followed by North and South America. With so many incredible countries on the continent like  Thailand, the Philippines and India, it's no wonder why. Italy and Greece were crowned the most popular European honeymoon hotspots.
READ MORE: The Best Honeymoon Hotels in the World
Need more budget saving tips? Take the lead from our guide to planning a wedding for just £3,000 or check out our 17 smart budget hacks.
We also asked the experts for their advice: how do you negotiate with venues and suppliers, and what's really worth it to DIY – here's what they said.