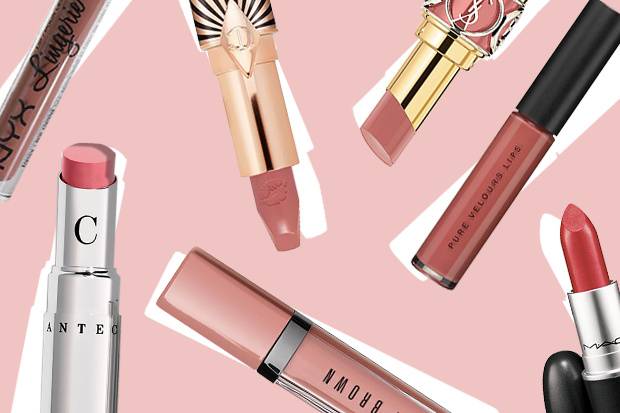 When it comes to your wedding day makeup, choosing the best bridal lipstick can be one of the trickiest parts. Will it suit your skin tone? Will it show up in your photographs? Will it stay on your lips when you're kissing, drinking and eating?
We've taken it upon ourselves to test the best wedding lipsticks so that you can make the right choice.
Whether you're after a nude lipstick, a red lipstick or a long-lasting liquid lip, here are the best bridal lipsticks to wear on your wedding day.
NB: We have included third party products to help you navigate and enjoy life's biggest moments. Purchases made through links on this page may earn us a commission.
Best Nude Lipsticks
Image: Pinterest
Keeping things classic and elegant? You can't go far wrong with a beautiful nude lipstick.
From Charlotte Tilbury to By Terry, here are the best nude lipsticks.
1. Charlotte Tilbury Hot Lips 2 In Love With Olivia Lipstick – £28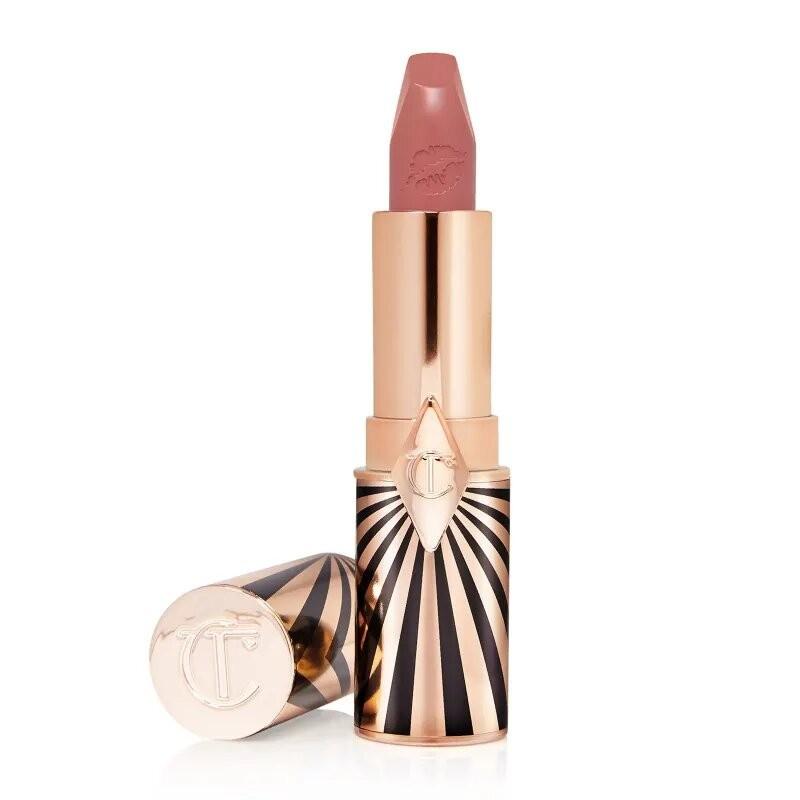 We're not sure we could dream up a more perfect wedding day lipstick shade if we tried.
This new addition to Charlotte Tilbury's dazzling beauty collection is not only refillable (so you can wear it long after your big day) but it has a semi-matte finish and lasts all day long.
2. By Terry Hylauronic Sheer Rouge Lipstick – £29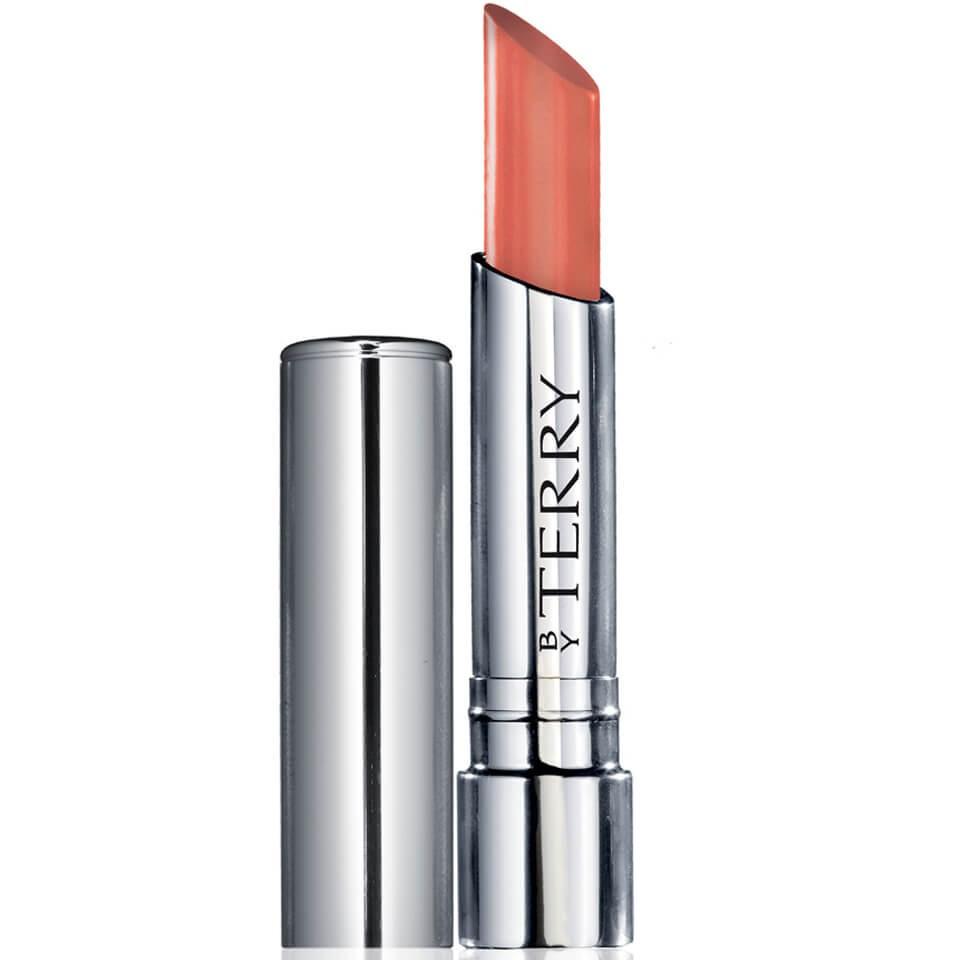 Sheer lipsticks are hard to get right, but we'd happily wear this Sheer Rouge Lipstick from By Terry every day for the rest of our lives. It's that good.
If you're after something which gives your makeup look a natural, healthy finish – this is the one for you.
3. Chantecaille Lipstick in Lotus – £32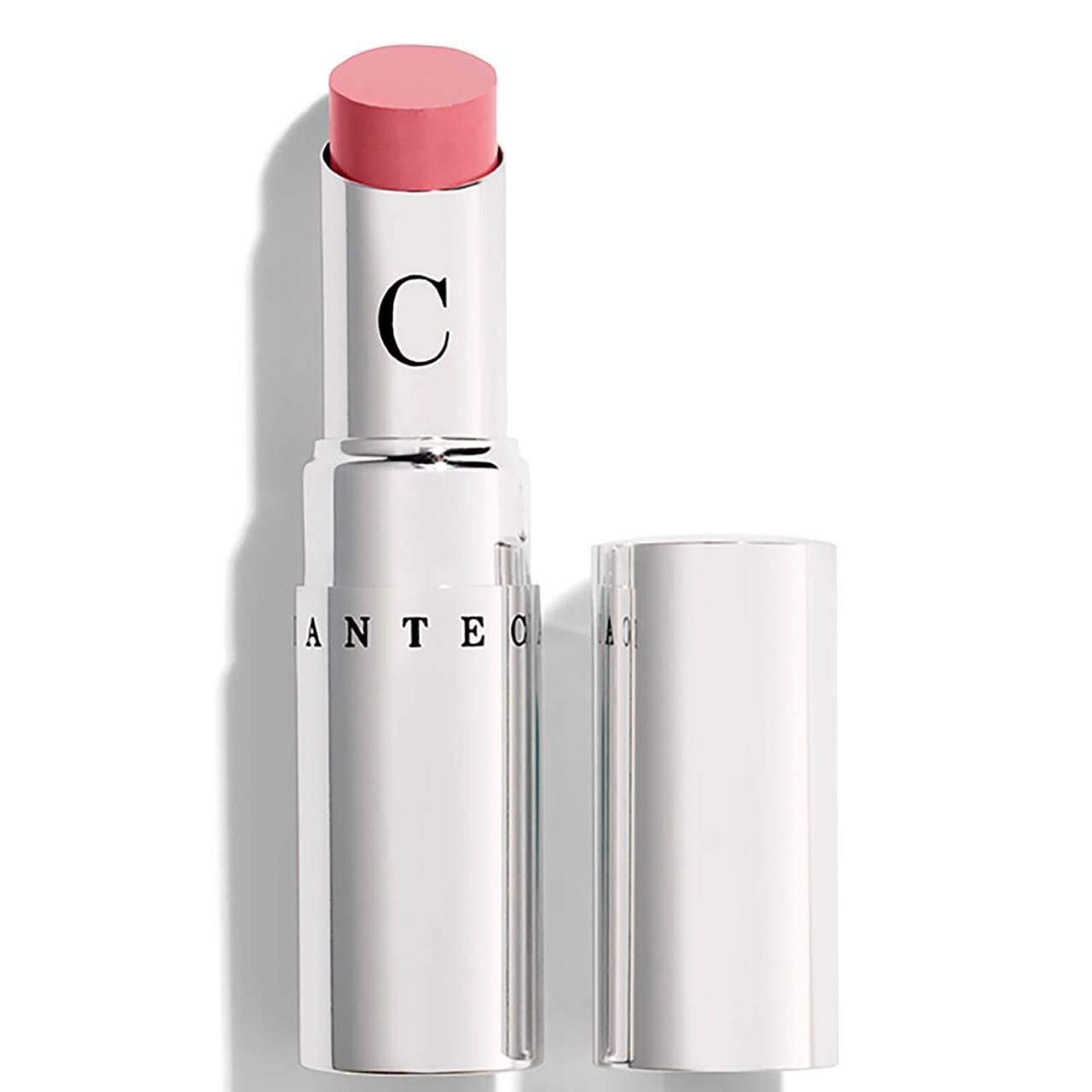 If you've never tried any of the wonderful products from Chantecaille, your big day is your chance. This lipstick is wedding-worthy and then some.
It's one of the most moisturising formulas we've tried, not only allowing you to build it to the exact intensity you're after, but making your lips feel genuinely soft for the *entirety* of the day. Race you to the check out.
READ MORE: 15 Best Acne Products to Use Before Your Wedding Day
4. Yves Saint Laurent Rogue Volumpte Shine Lipstick – £28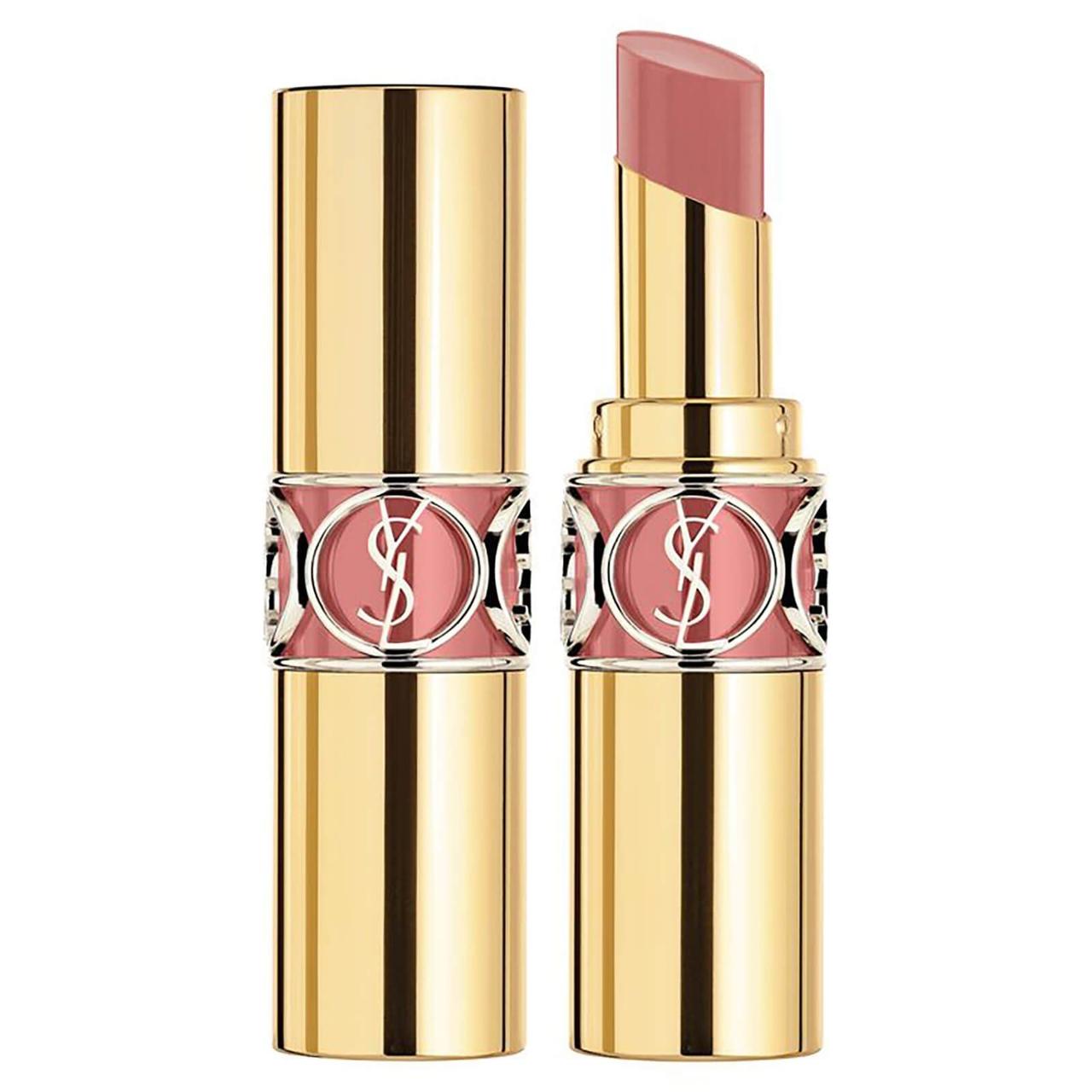 Say hello to YSL's Rouge Volupte Shine Lipstick – a cult classic for good reason.
Not only is the packaging super chic (we're like magpies to the shiny gold tube), but the sharp-angled bullet makes perfect precision easy.
5. Nars Velvet Matte Lip Pencil in Dolce Vita – £22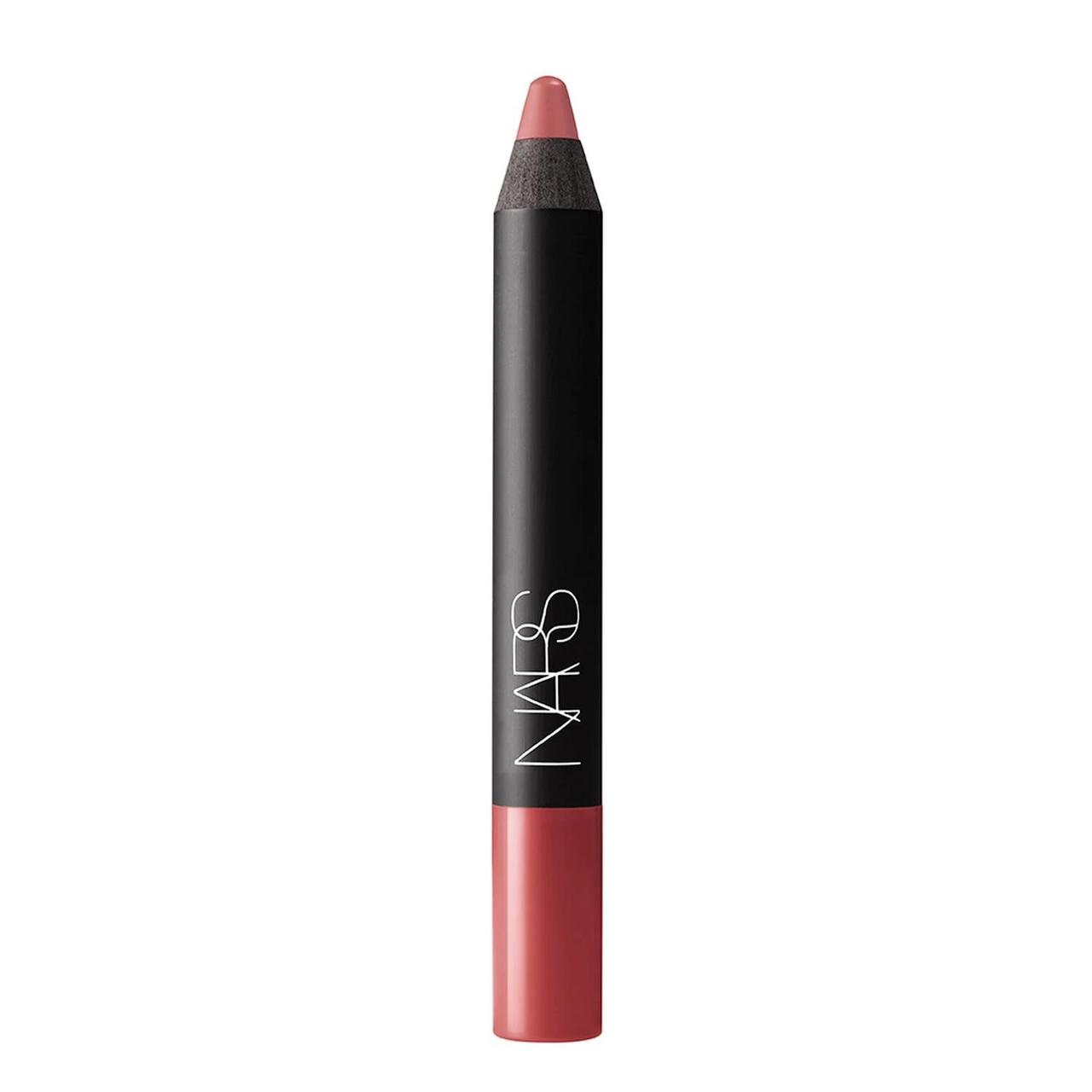 If you're a bride with little experience applying makeup, Nars' Velvet Lip Pencil could be the handbag staple you need.
The pencil formula means it can be applied with next to no skill. Seriously – it's so easy. It has a matte finish which looks great on any bride, and the coral undertones will look fabulous with a tan.
6. Urban Decay Comfort Matte Vice Lipstick in 1993 – £17.50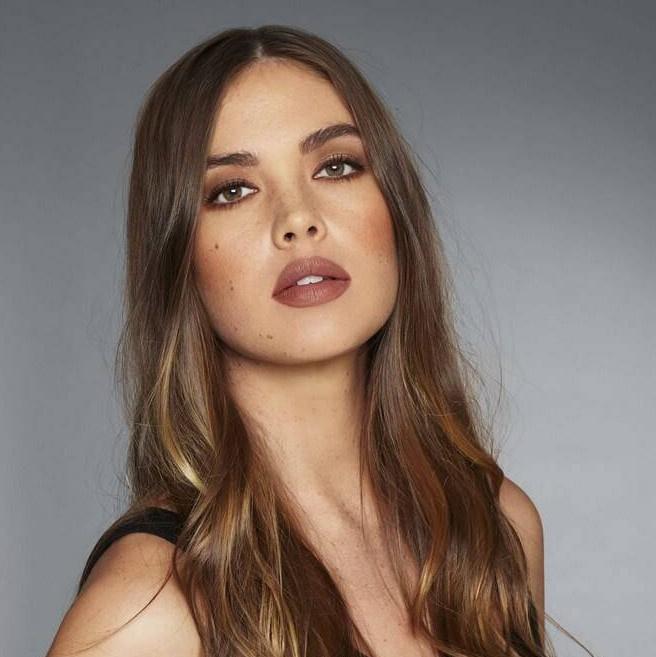 Loved by beauty bloggers and editors alike, Urban Decay's Comfort Matte Vice Lipstick is a total crowd pleaser. Matte lips are chic, but that dry-lip look given by some matte products? Not so much.
With this lovely lipstick, you won't have to worry about cracking. The shade range is pretty impressive, too. You'll have a choice of 31 different colours.
7. Too Faced Melted Matte Lipstick in Child Star – £15.20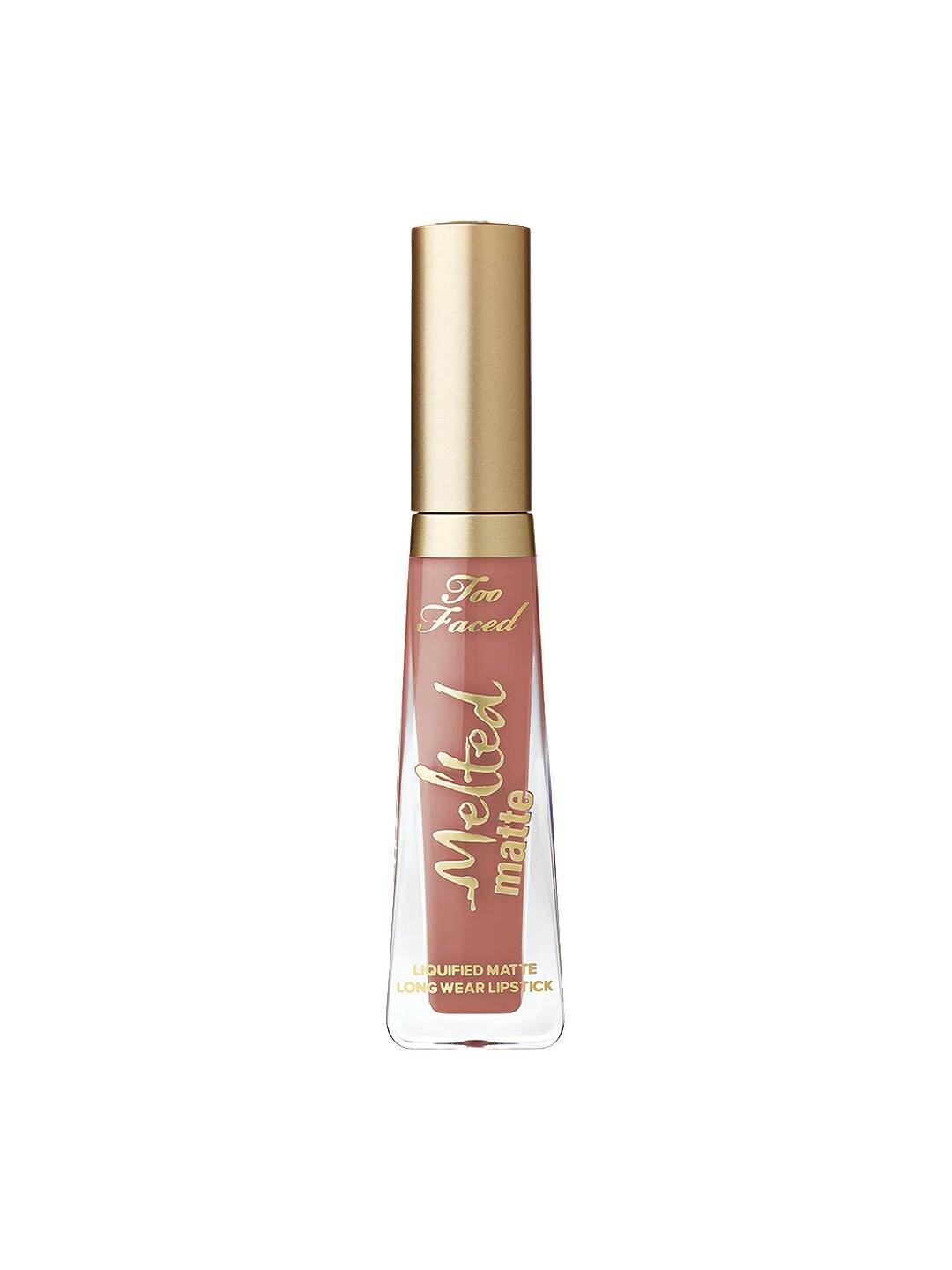 All hail Too Faced for creating a lipstick that makes your lips look full and juicy without a hint of gloss. How they do it is anyone's guess.
This lipstick is available in a whole array of shades – but this beautiful nude has got to be our favourite.
READ MORE: 15 of the Best Primers to Wear Under Your Makeup
Best Red Lipsticks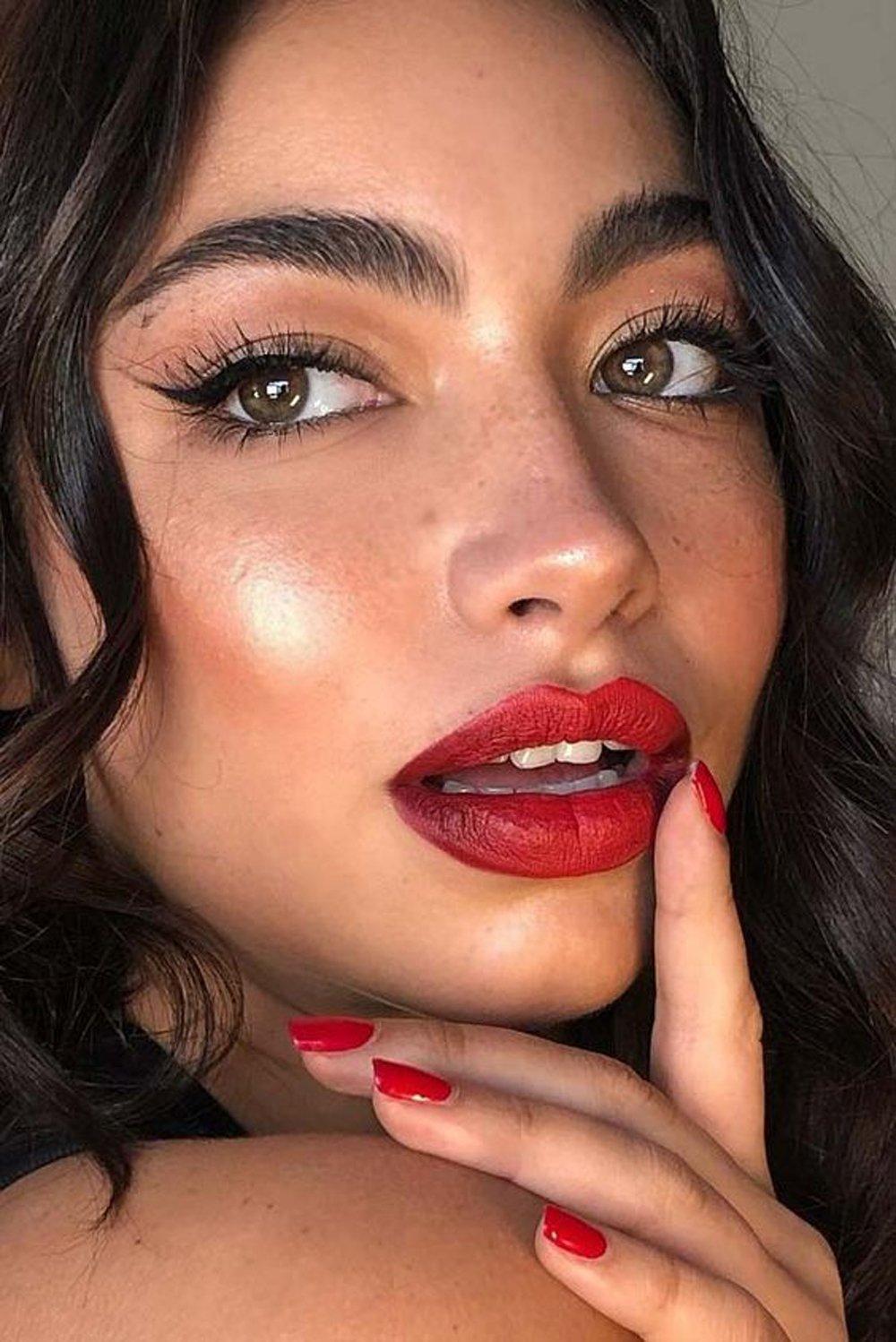 Image: Pinterest
More of a red girl? If you're going for a vintage-inspired makeup look (or you just love a classic red lip), choose from the best red lipsticks.
You deserve something special on your big day.
8. Lancome Absolu Lacquer Lipstick in Be Brilliant – £24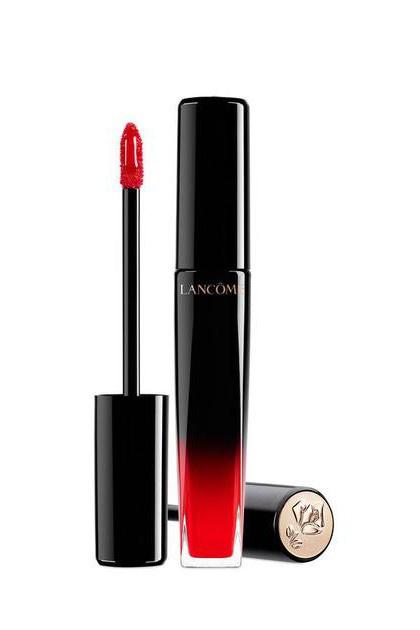 This classic red is smooth and easy to apply, with even coverage and an intense (universally flattering) colour.
You won't need to spend half of your wedding day re-applying your lippy if this is the product you choose.
9. Charlotte Tilbury Hollywood Matte Liquid Lipstick in Screen Siren – £25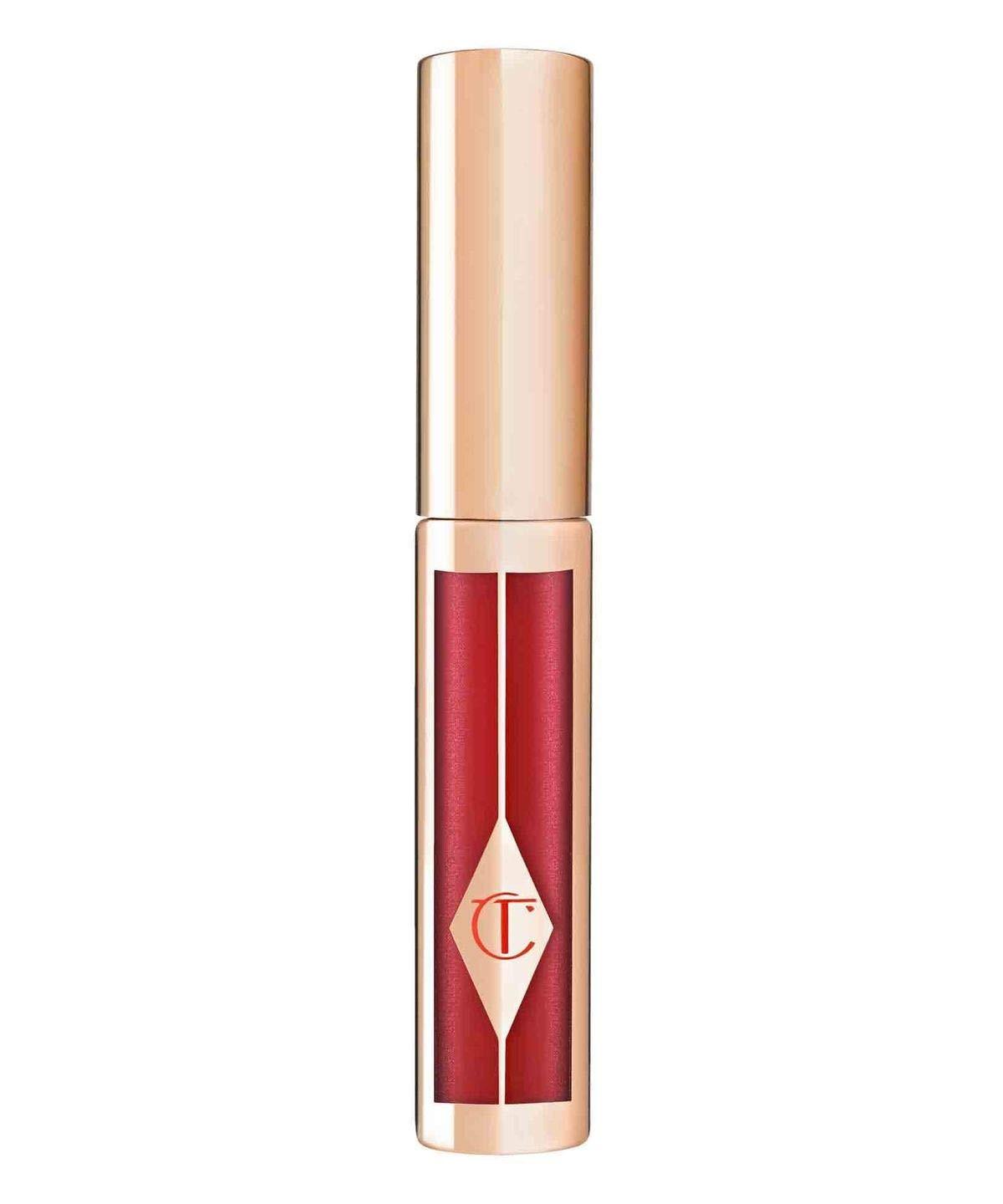 Good old Charlotte Tilbs has gone and done it again with her Hollywood Matte Liquid Lipsticks.
It's a liquid lipstick, so the formula is a little more heavy-duty by nature, but this product lasts for hours. It's also packed full of nourishing ingredients (as most Charlotte Tilbury products are), so it won't leave your lips feeling sticky or dry in the process.
READ MORE: 15 of the Best Charlotte Tilbury Products Worth Splashing the Cash On
10. MAC Cosmetics Matte Lipstick in Chili – £17.50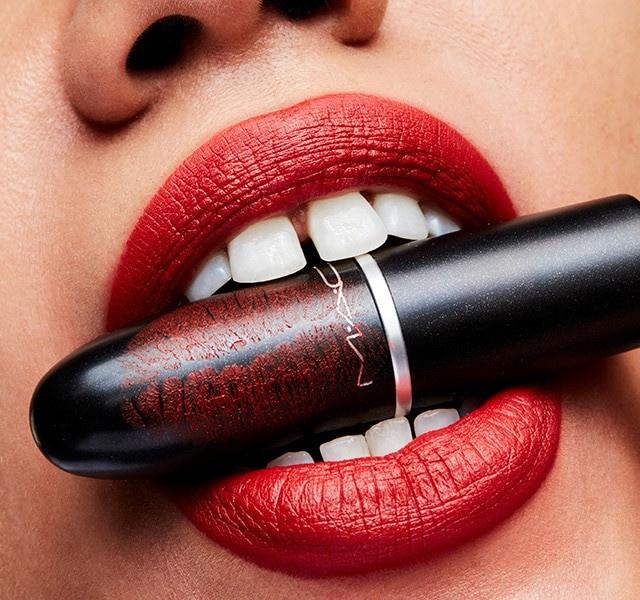 Re-ignite your love for MAC by picking up their Matte Lipstick in the shade Chili.
It's the perfect, classic red and one of the best red lipsticks out there for your wedding day.
11. Chanel Rouge Coco Ultra Hydrating Lip Colour in Gabrielle – £24.80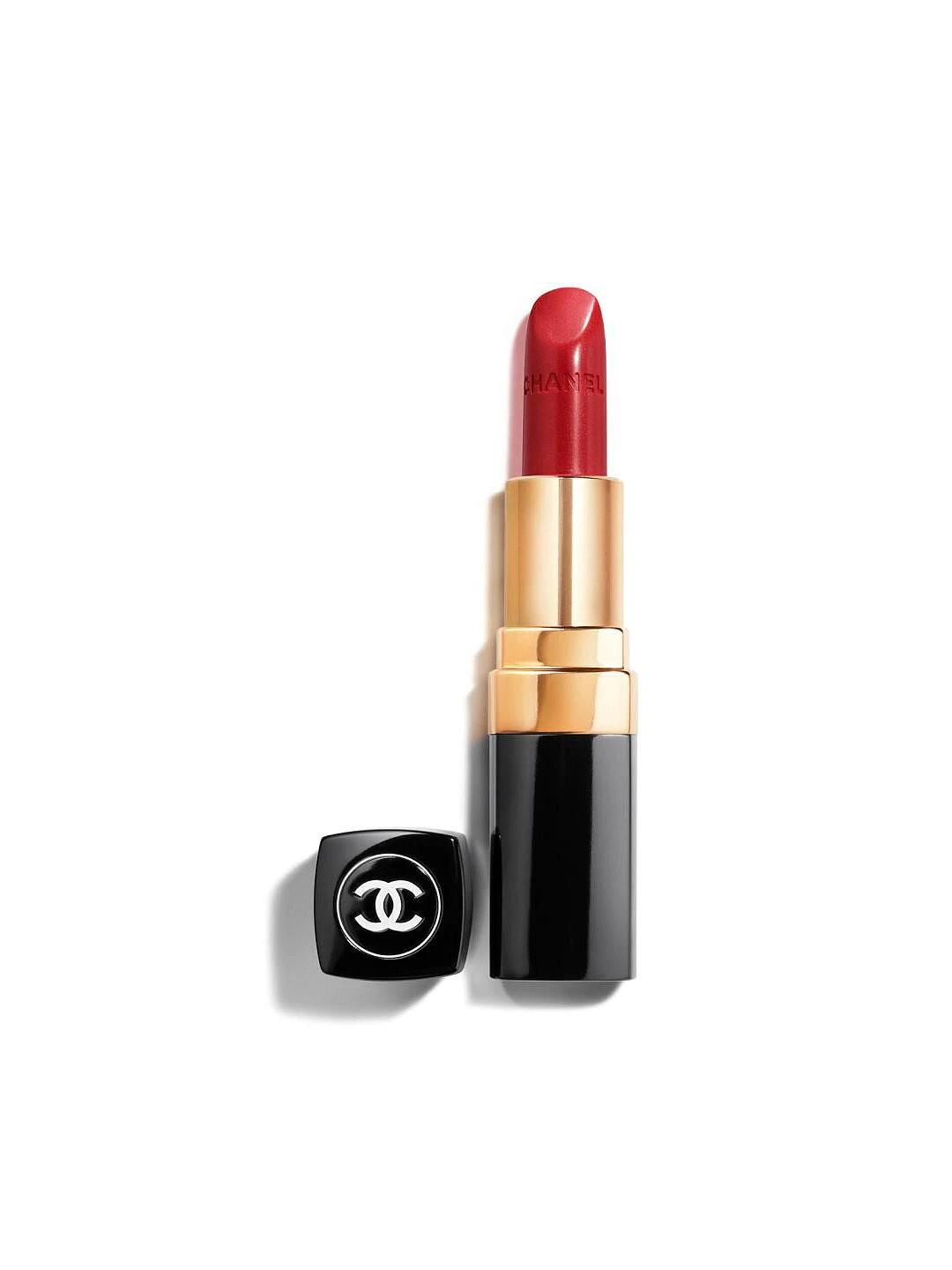 When better to treat yourself to a Chanel product than your wedding day? This cult product is as creamy as it is long-lasting. You won't regret your purchase.
12. Tom Ford Lip Contour Duo Set in Secret Escort – £40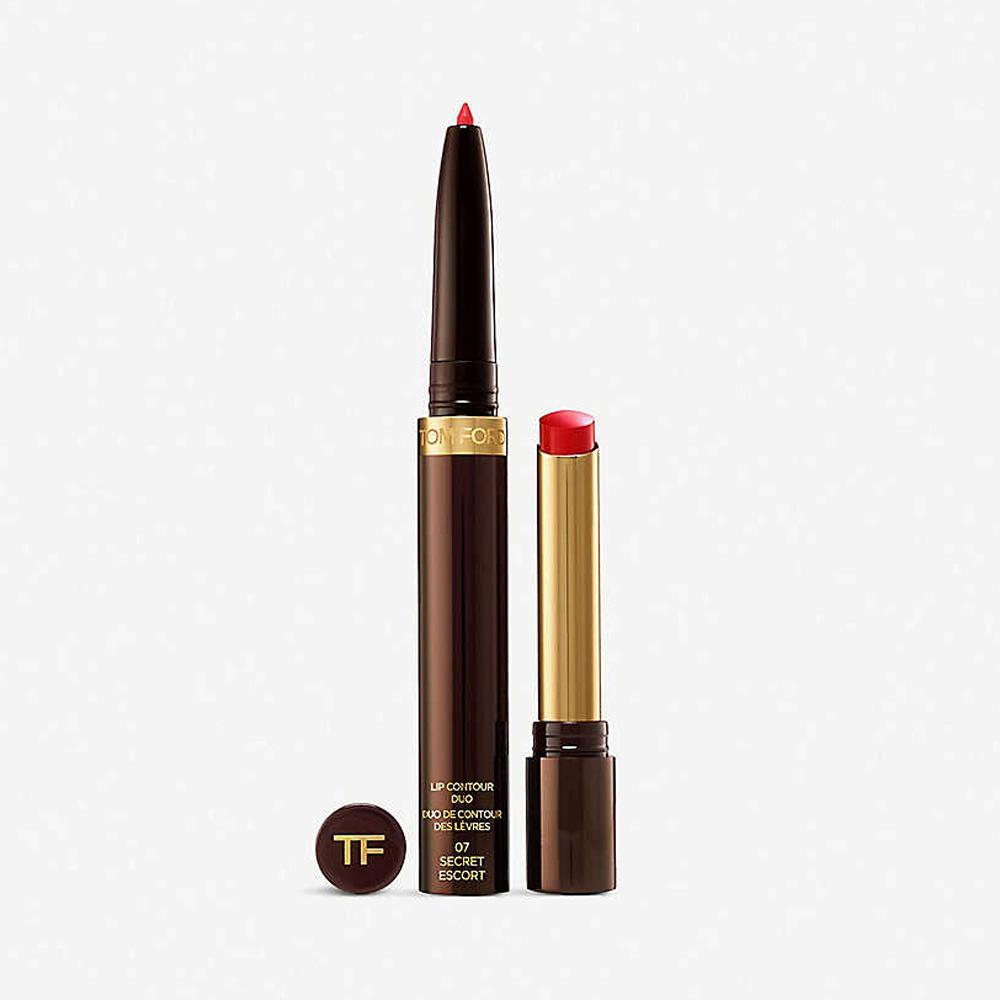 For £40, Tom Ford's Lip Contour Duo set gives you not one lip product but two. Snap this up and you'll get a lip liner to define and enhance your lips, plus a full coverage lip colour in a deeper shade of red.
Using the lighter shade to line your lips will give you that 3D ombré effect we're all loving.
13. Rimmel Lasting Finish by Kate Moss Lipstick in My Gorge Red – £5.99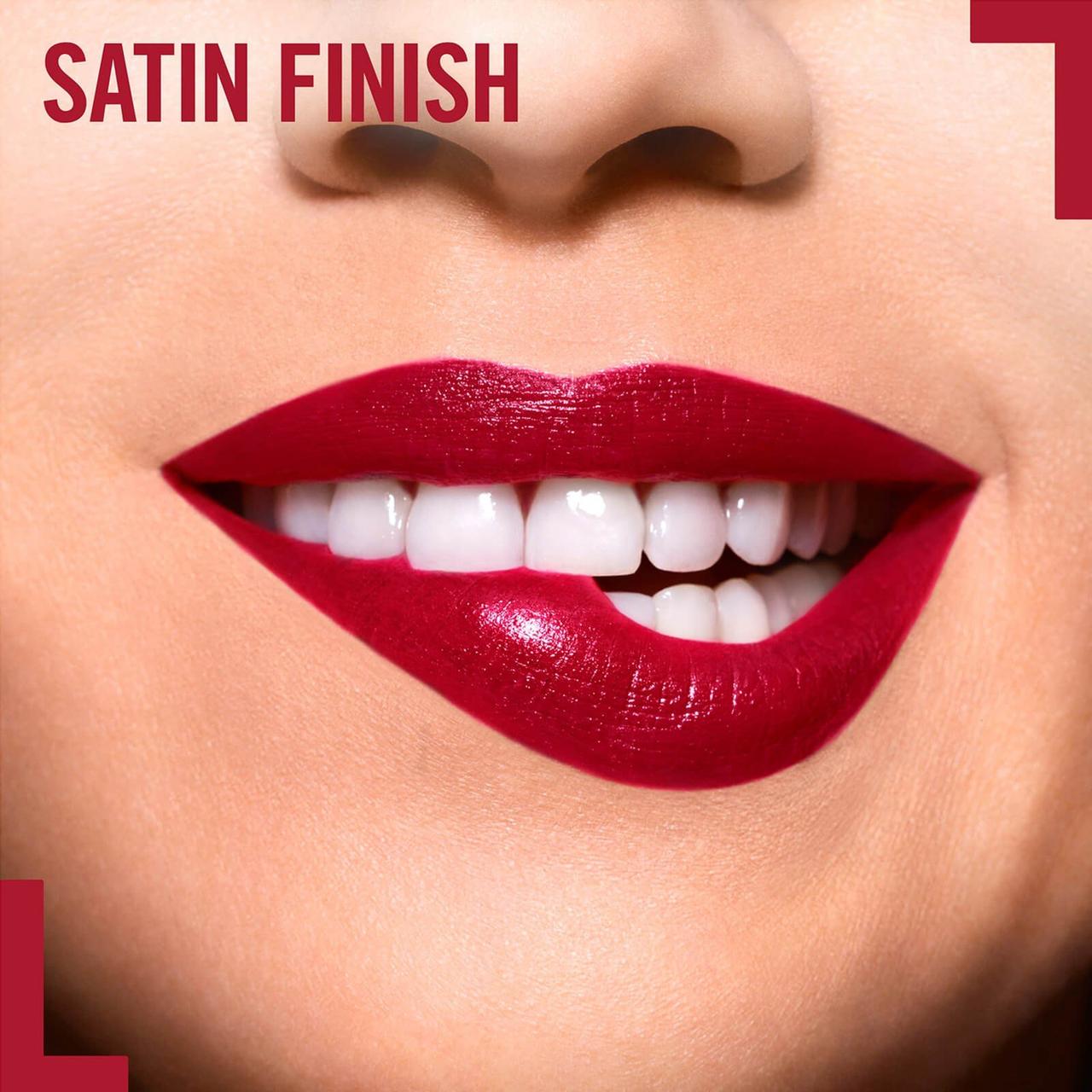 The best of the budget bunch, My Gorge Red from Kate Moss' Rimmel collaboration is still a total winner. At just £5.99, it has a semi-matte finish and great staying power.
You can finally look like the super model herself at a drugstore price!
14. Revlon Super Lustrous Lipstick in Fire & Ice – £7.49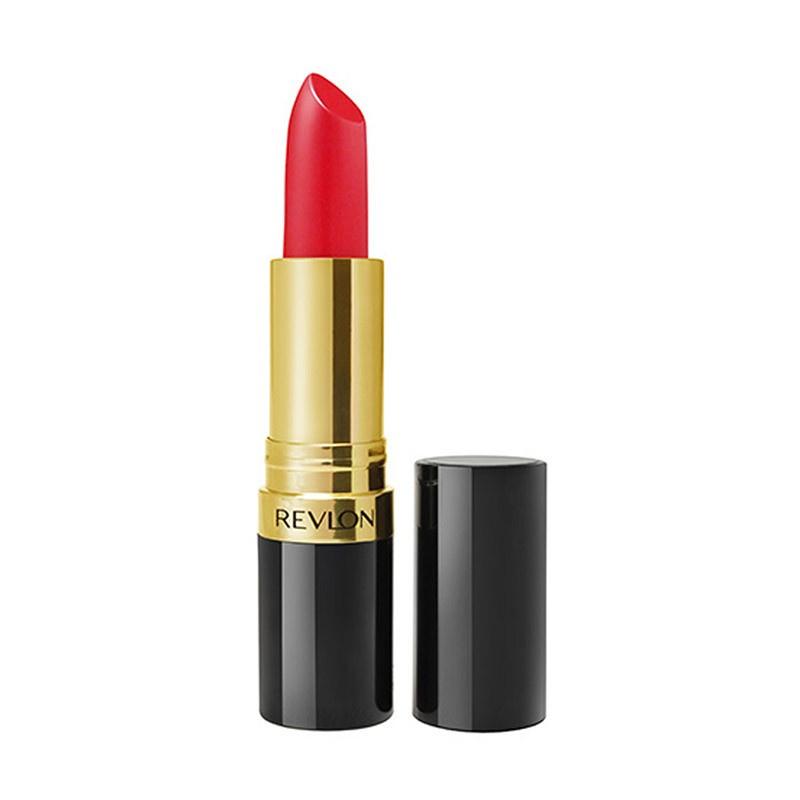 Created all the way back in 1952 (too bold to count it as our "something old"?), it's no surprise this gorgeous Revlon lipstick is still going strong.
Formulated with micro-fine pigments for high-impact colour, it's surprisingly moisturising and applies really evenly. If red isn't for you, it's available in a further 34 shades as well as four finishes.
READ MORE: The Best False Eyelashes to Make Your Eyes Pop
Best Matte Lipsticks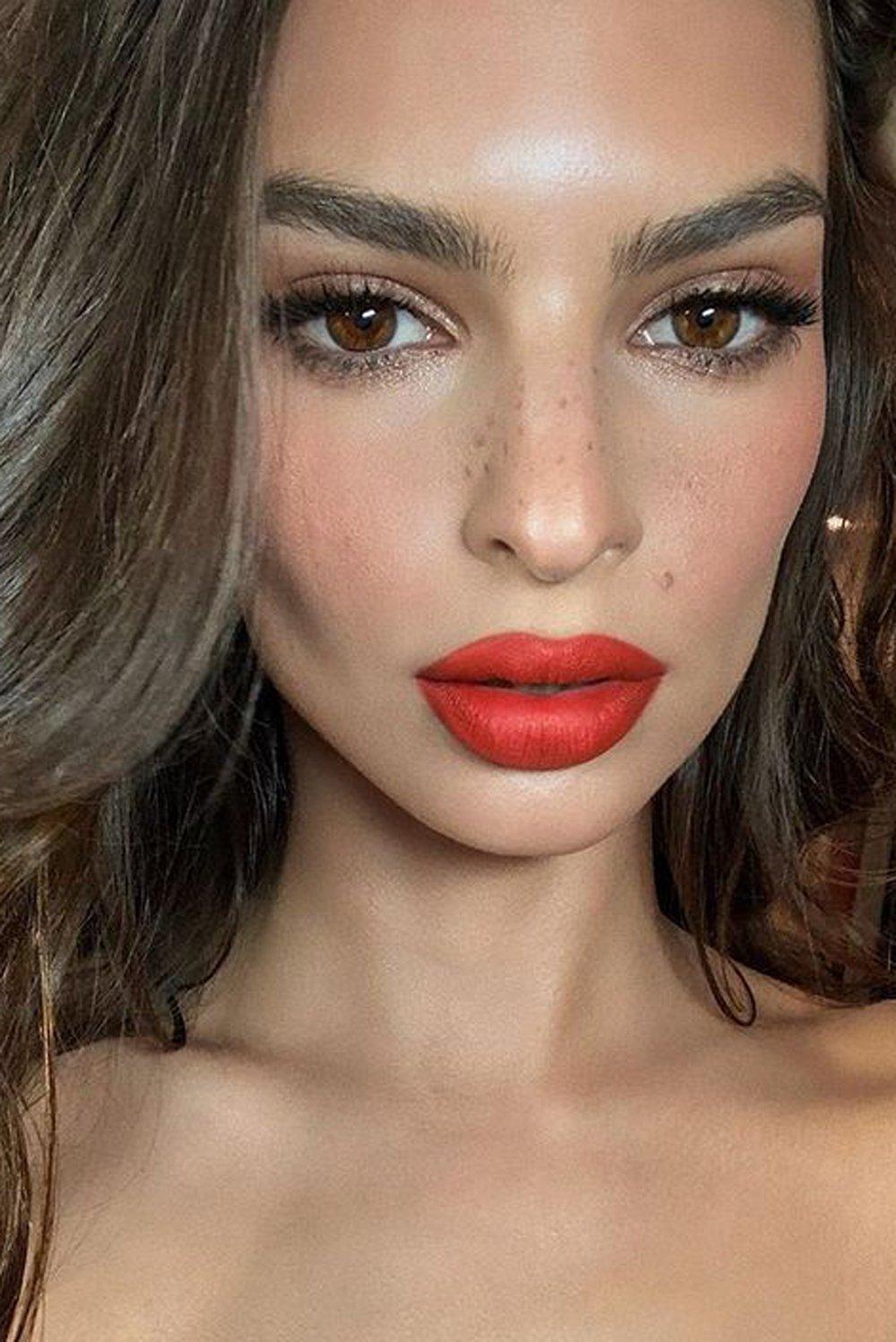 Image: Pinterest
In our humble opinion, you can't beat a good matte lip, especially at an autumn or winter wedding.
From liquid lipsticks to velvet matte lip bullets, here are the best matte lipsticks for your wedding day.
15. MAC Powder Kiss Lipstick in Scattered Petals – £17.50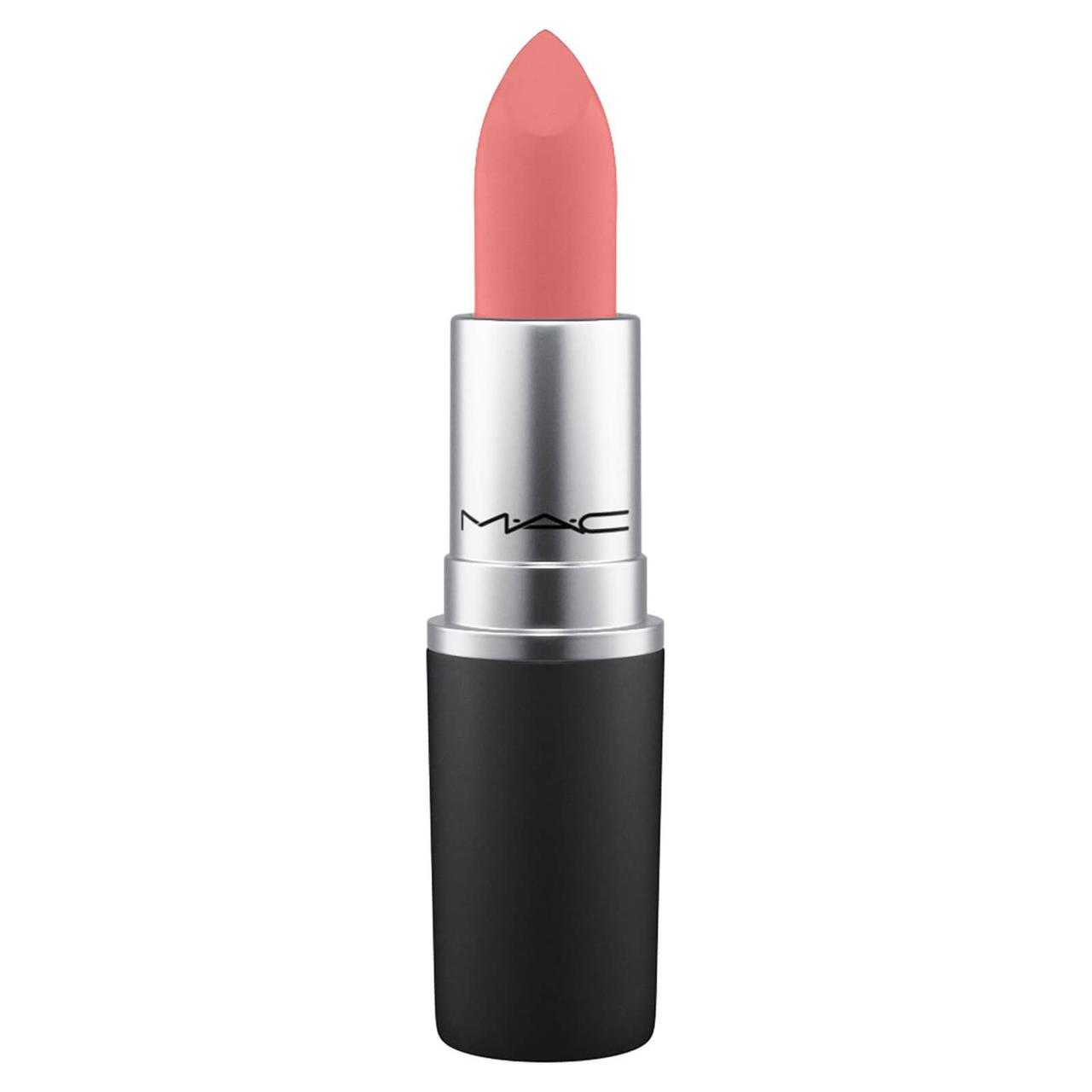 MAC seem to have struck the perfect balance between a formula that's long-lasting but also non-drying with their Powder Kiss Lipsticks.
We're huge fans of the Scattered Petals shade which would look fabulous with a tan.
READ MORE: The Best Fake Tans to Wear on Your Wedding Day
16. Huda Beauty Liquid Matte Lipstick in Icon – £18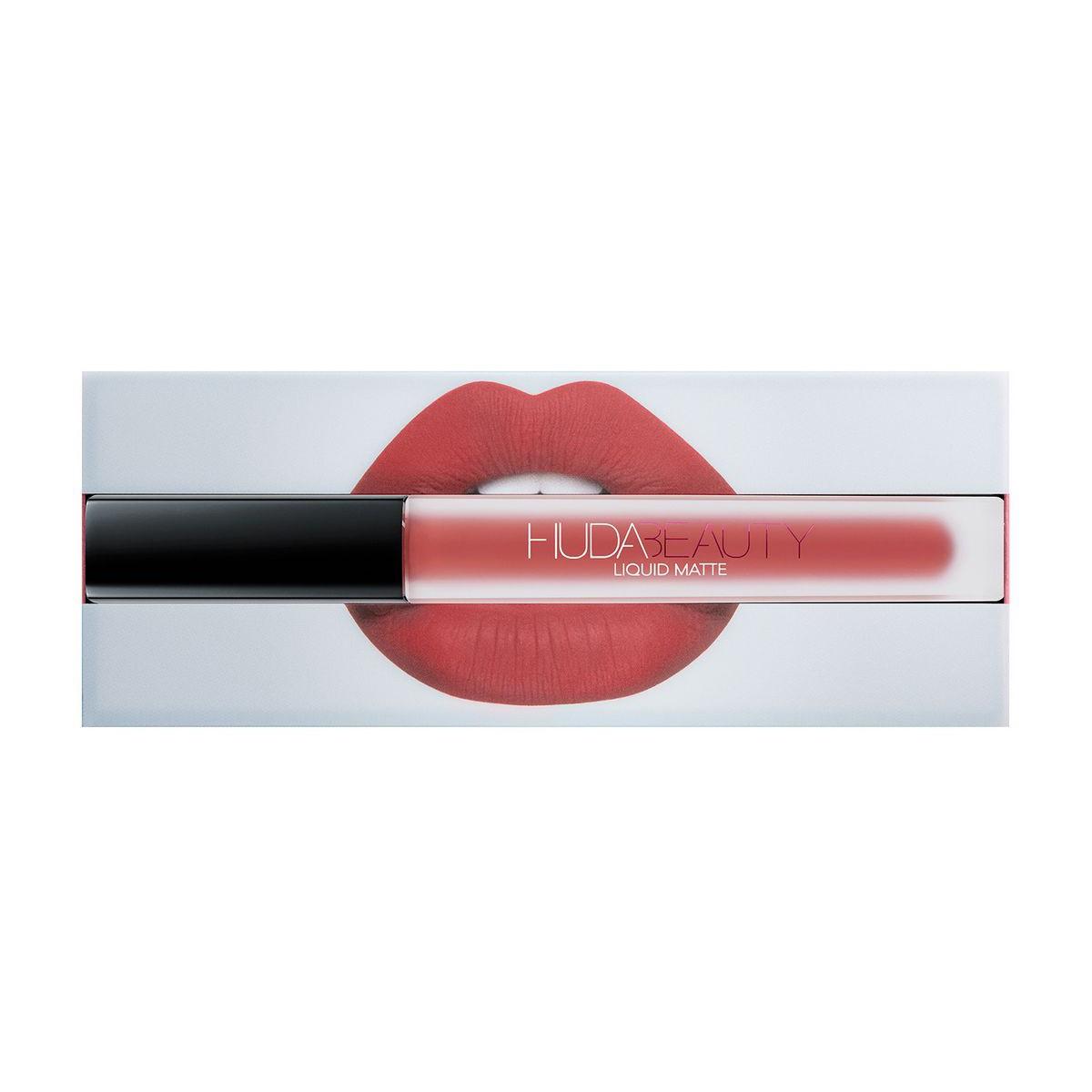 We can't get enough of Huda Beauty's Liquid Matte Lipsticks which come in at just £18. When applied, they have a slight sheen, but they dry down to a perfect matte after about 15 seconds.
This matte lipstick is available in 14 shades, but Icon has got to be the most wedding-worthy.
17. Kylie Cosmetics Matte Lip Blush in Bikini Bod – £12.41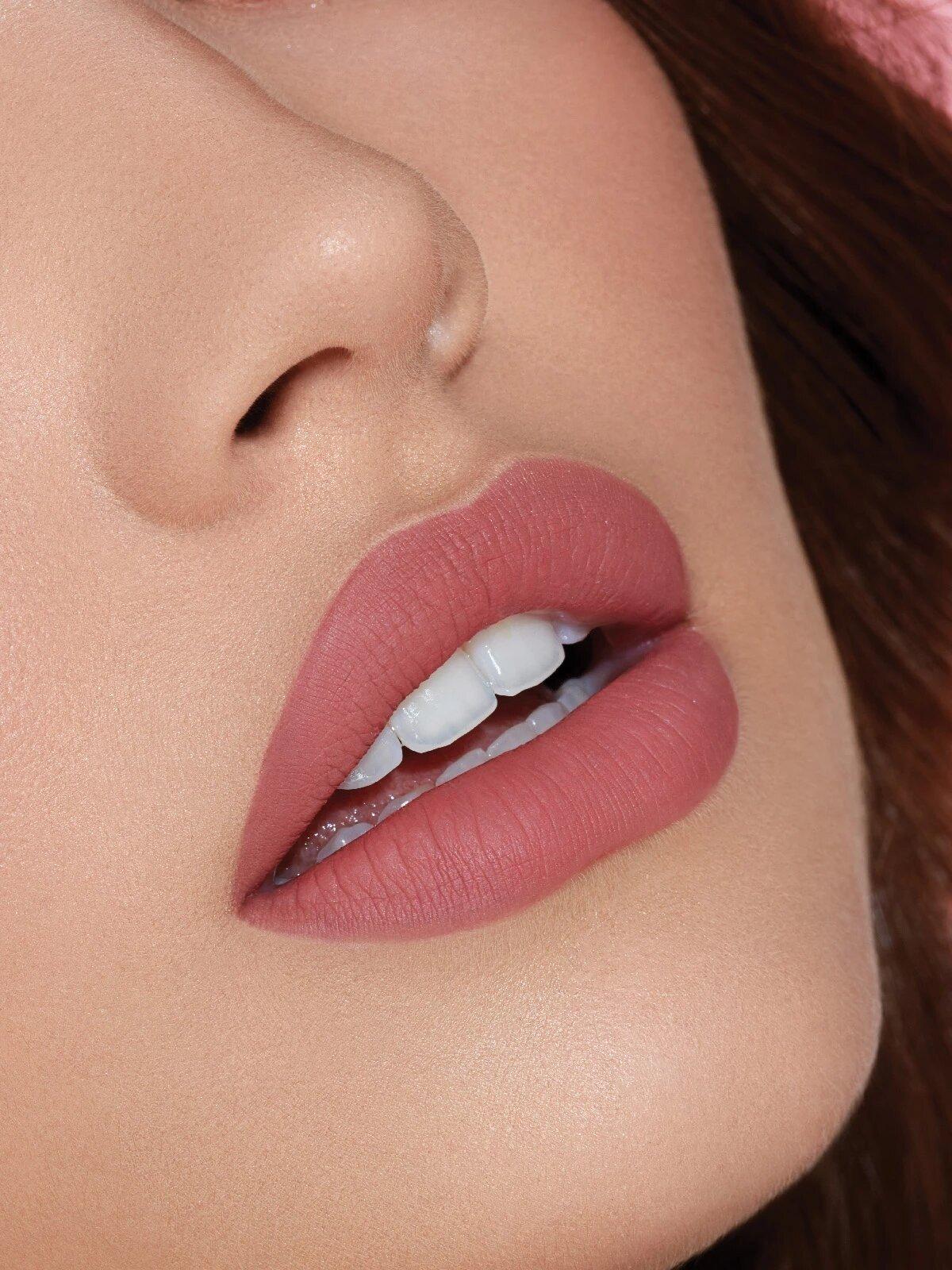 If you haven't already heard how good Kylie Jenner's lip kits are, you must've been living under a rock.
The shades are second-to-none, and the doe-foot applicator makes application a doddle. Fool-proof, in fact.
18. Bare Minerals Barepro Longwear Lipstick in Petal – £20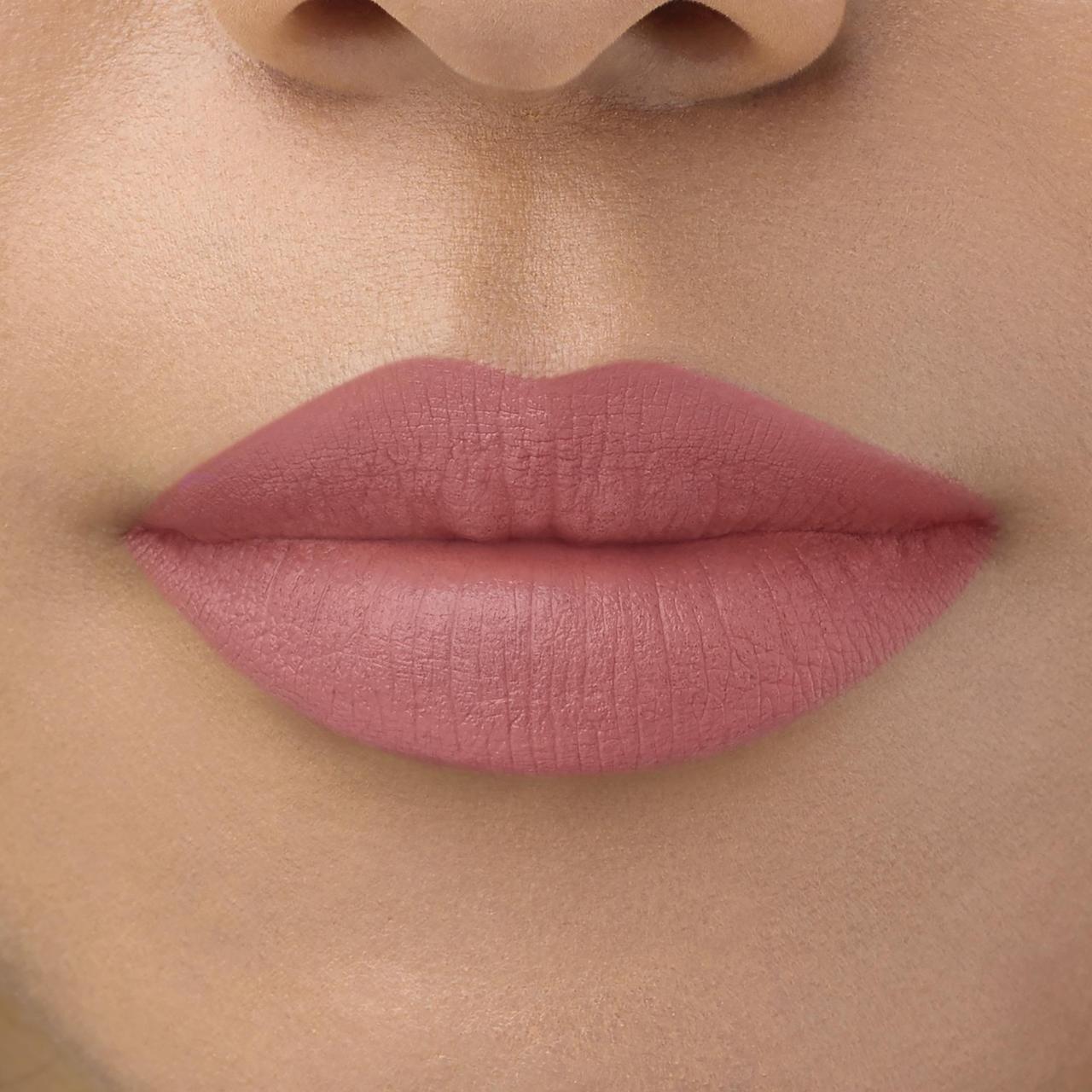 You already swear by Bare Minerals' cult powder foundation, but what about their lipsticks? Don't worry – it wasn't long ago when we hadn't tried them, either.
This slim lipstick (which comes in lovely matte black packaging, we must say) combines high impact shades with a soft matte finish. They boast a gel formula which means the product effortlessly glides across your lips, nourishing and conditioning as it goes.
19. Armani Lip Maestro Liquid Lipstick in Sandstone – £31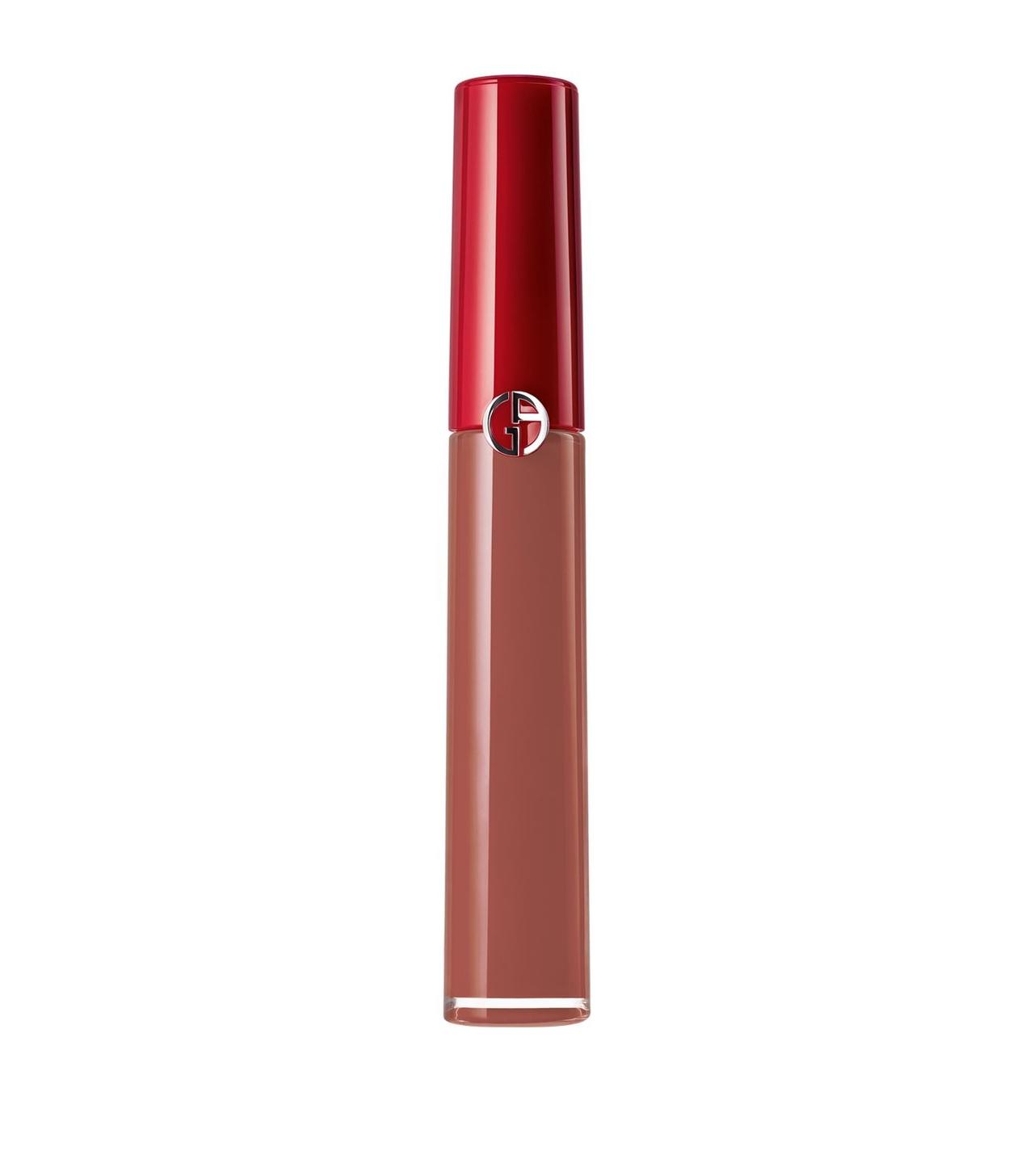 Slightly on the pricier end of the spectrum is Armani's Lip Maestro – a beautiful liquid lipstick with super staying power.
The shade range is quite limited, but there are a few nudes in there which would suit darker skin tones perfectly. Thanks to its velvety texture and nourishing properties, you definitely get what you pay for with this liquid lipstick.
READ MORE: Should You Whiten Your Teeth Before Your Wedding?
20. Fenty Beauty Mattemoiselle Plush Matte Lipstick in Thicc – £16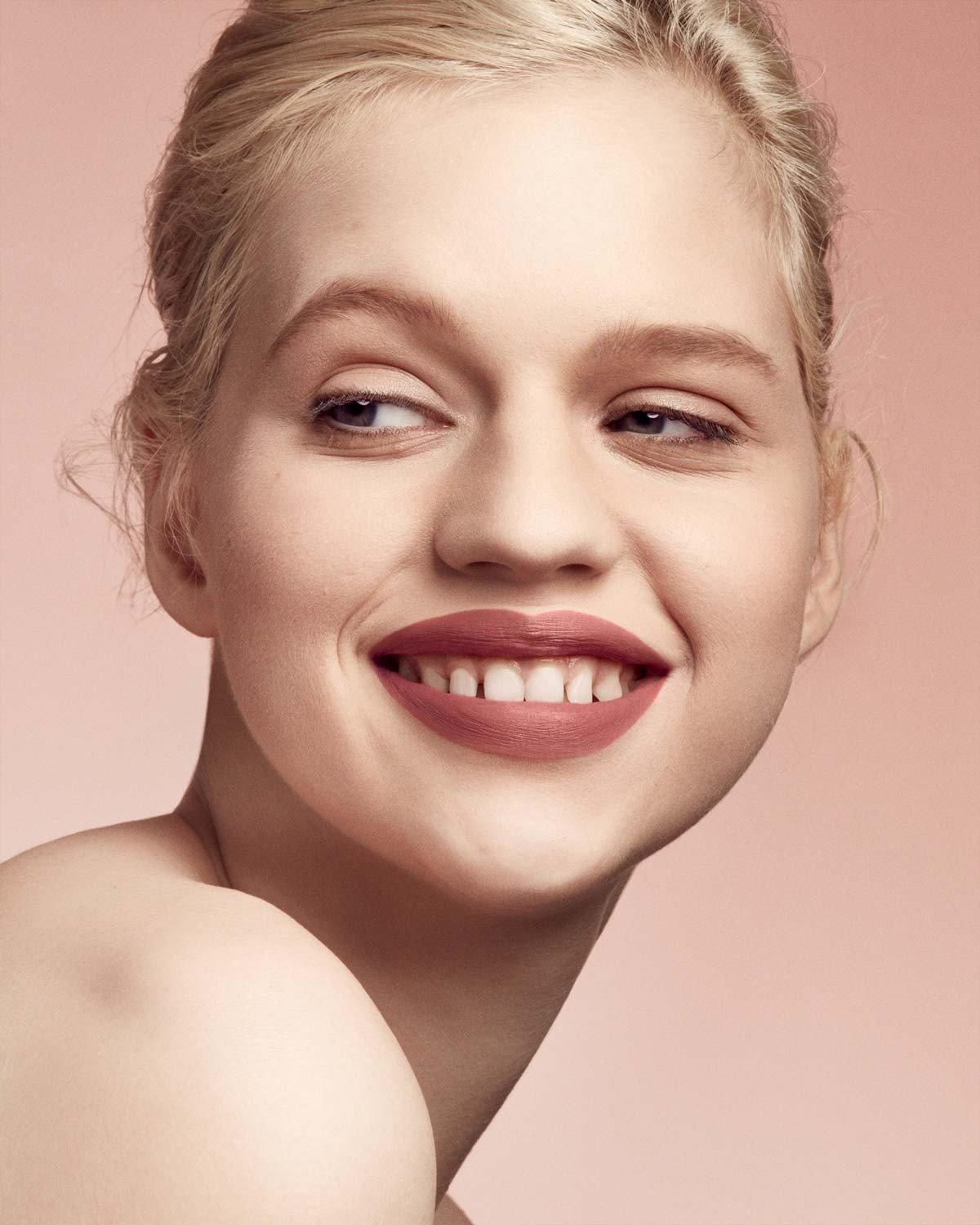 Rihanna's very own beauty line is fast becoming one of our favourites thanks to its luxury offerings for purse-pleasing prices.
Not only do we love the name of this liquid lipstick range, but the shade range and formulation are pretty fab too. They're even available in green and purple, if that's your jam…
21. Charlotte Tilbury Matte Revolution in Pillow Talk – £25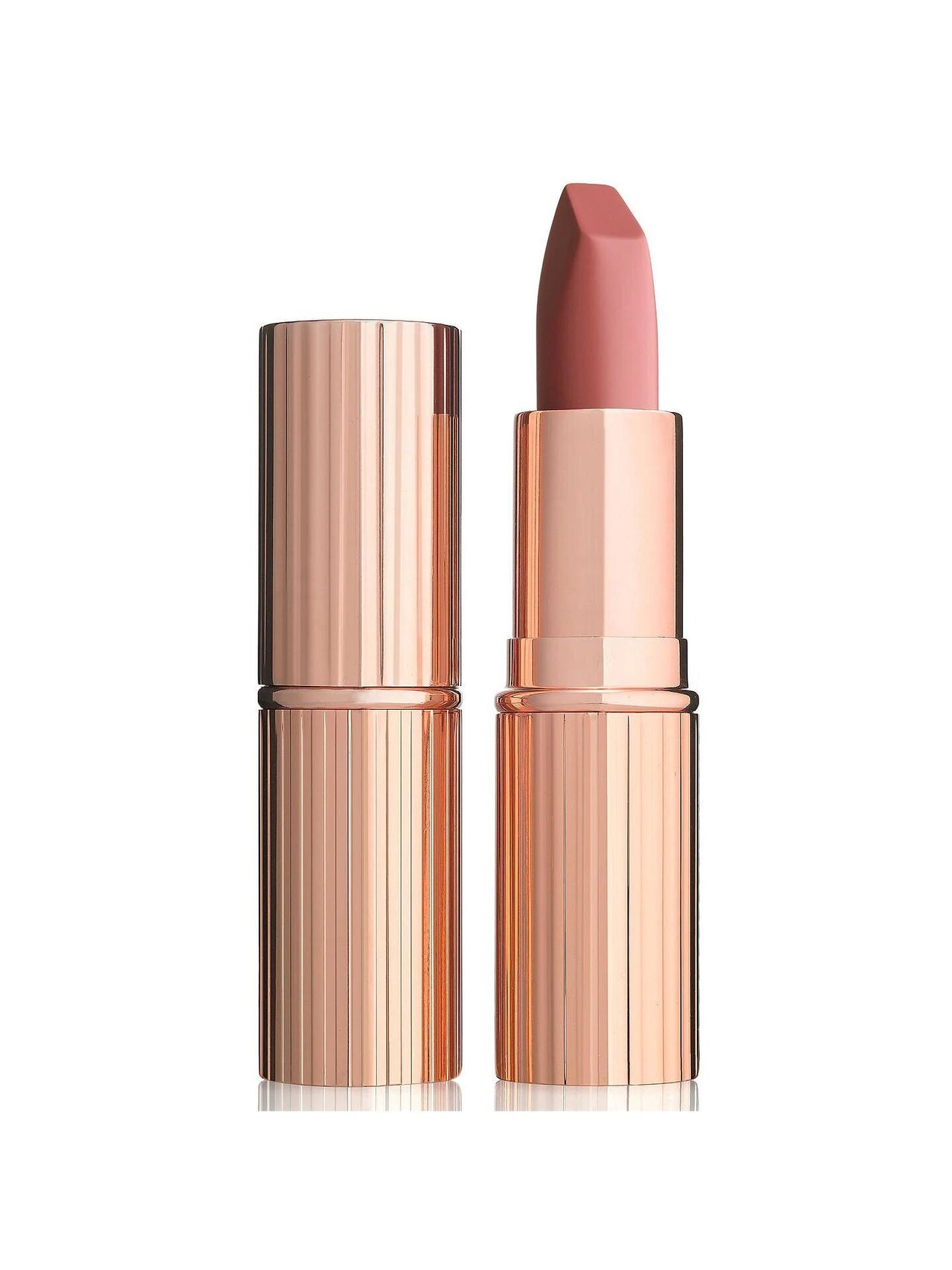 We'd happily wear Charlotte Tilbury's Pillowtalk Lipstick every day for the rest of our lives. It's that good.
Creamy, beautiful in colour (it's a classic nude with a slight pink undertone) and moisturising on the lips, it is fast becoming our signature shade.
There's also a lip liner available in the same colour if you want to define your lips further.
Best Liquid Lipsticks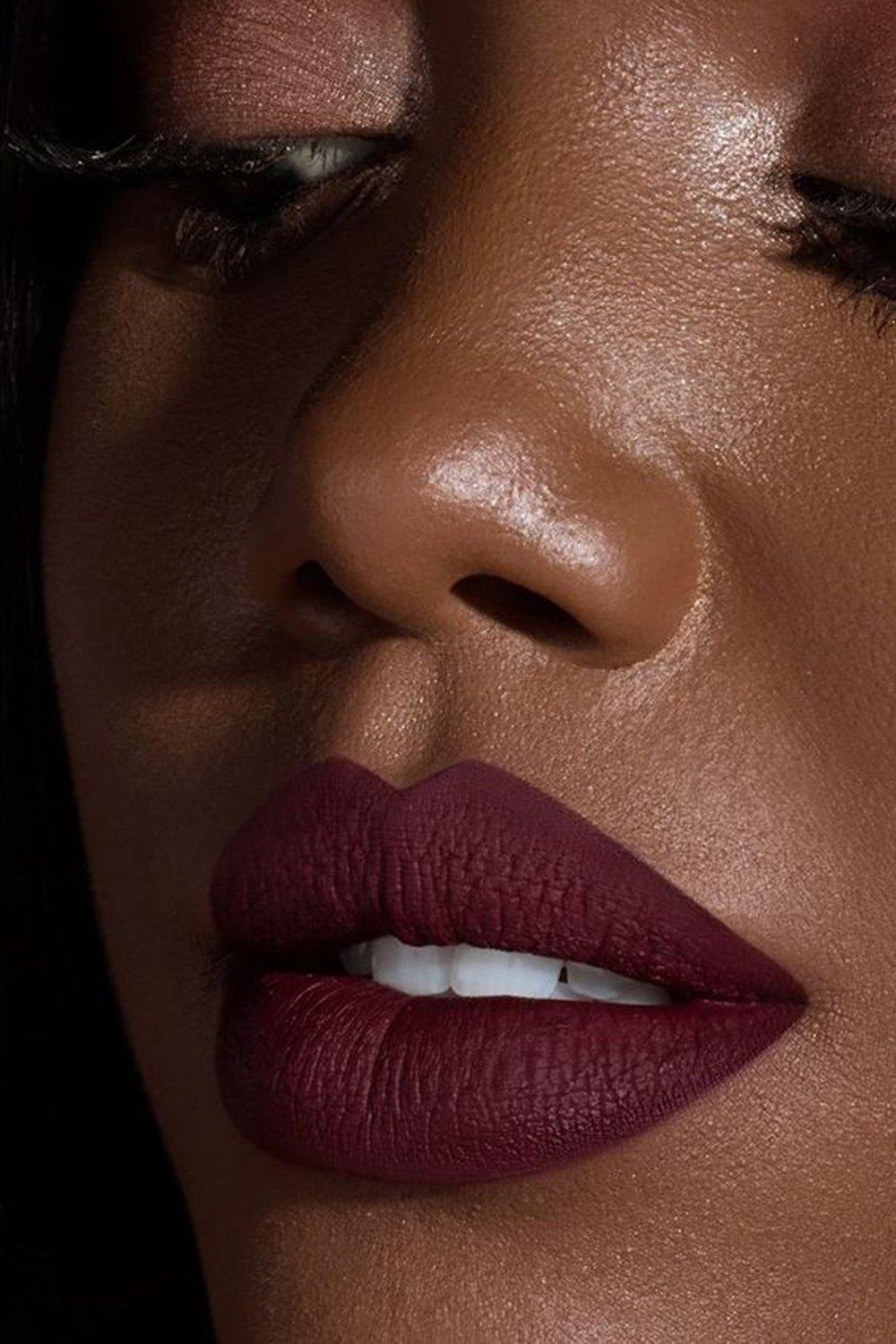 Image: Pinterest
The rise in popularity of matte liquid lipsticks has meant there are now so many brands to choose from. It has also meant they've got infinitely better in the space of a few short years.
Gone are the days when liquid lipsticks dried your lips out and made things look uneven and patchy. Now, they're hero products for lots of brands, lasting all day and often feeling so lightweight that you forget you have anything on.
Here are the best liquid lipsticks for your wedding day…
22. Zoeva Cosmetics Pure Velours Lips in Clear Message – £11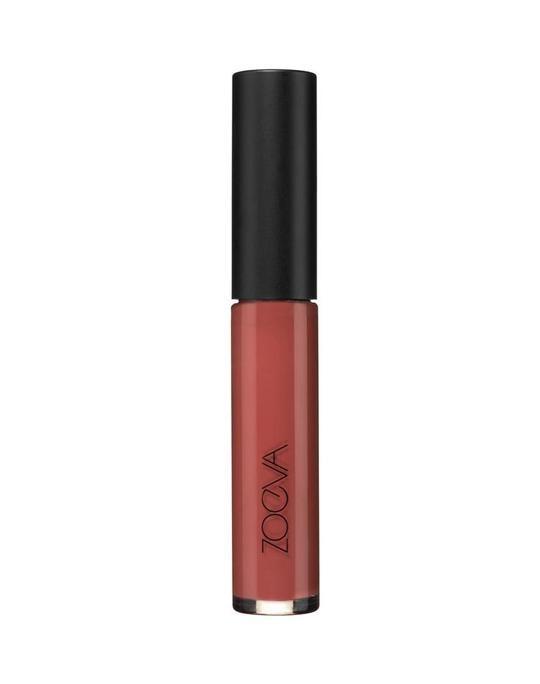 It has been a long time since we stumbled across a liquid lipstick this good for a little over a tenner.
Zoeva's new Pure Velour Lips liquid lipstick glides on the lips effortlessly and will still be in place even after lots of drinking and eating.
23. Bobbi Brown Crushed Liquid Lipstick in Give a Fig – £19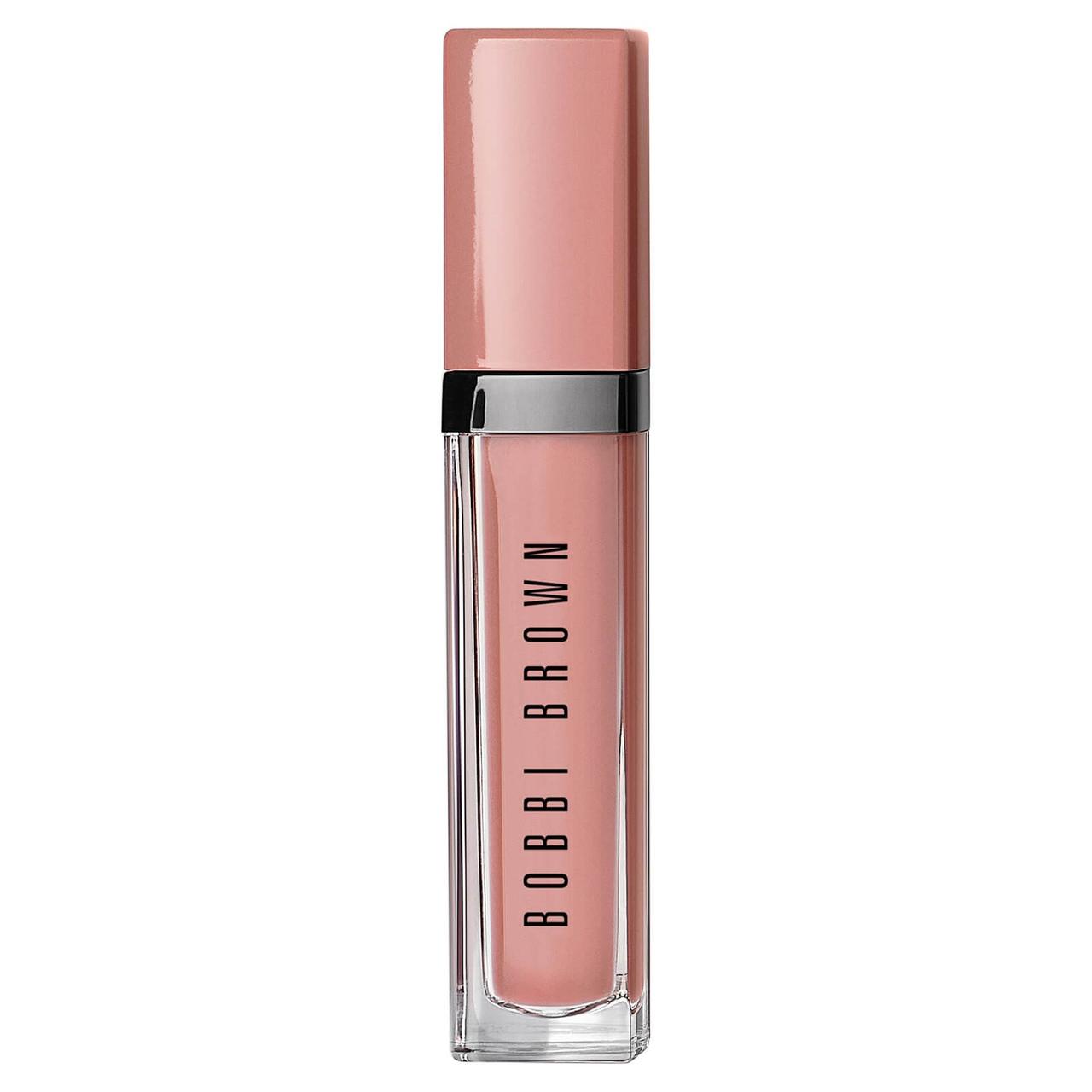 This is a different take on the classic liquid lipstick, because it's slightly more sheer than other formulas. Give a Fig is a vibrant nude shade which plumps your lips.
We'd recommend using a lip liner first to keep the edges of your colour neat.
READ MORE: 25 Super-Smart Wedding Budget Hacks
24. Maybelline Superstay 24 Matte Ink in Lover – £9.99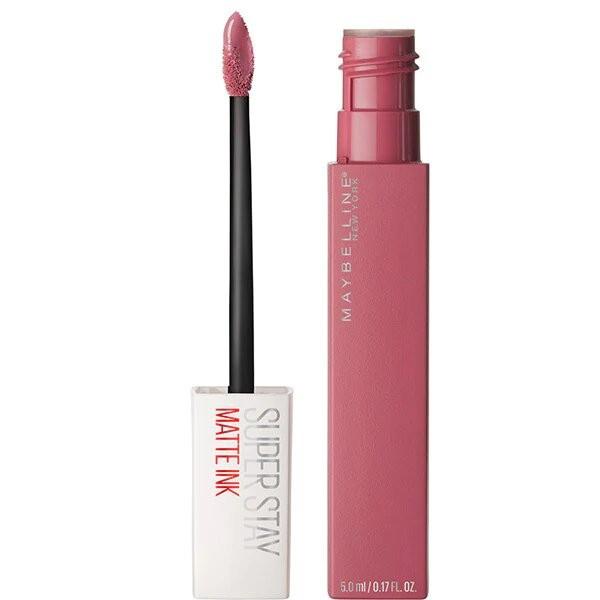 It's not just the under £10 price tag which makes this lipstick perfect for your wedding day, but the arrow applicator which makes perfect precision easy.
If this is the liquid lipstick you choose, you'll have statement lips that last.
25. Lottie London Longwear Matte Liquid Lipstick in Slay All Day – £5.95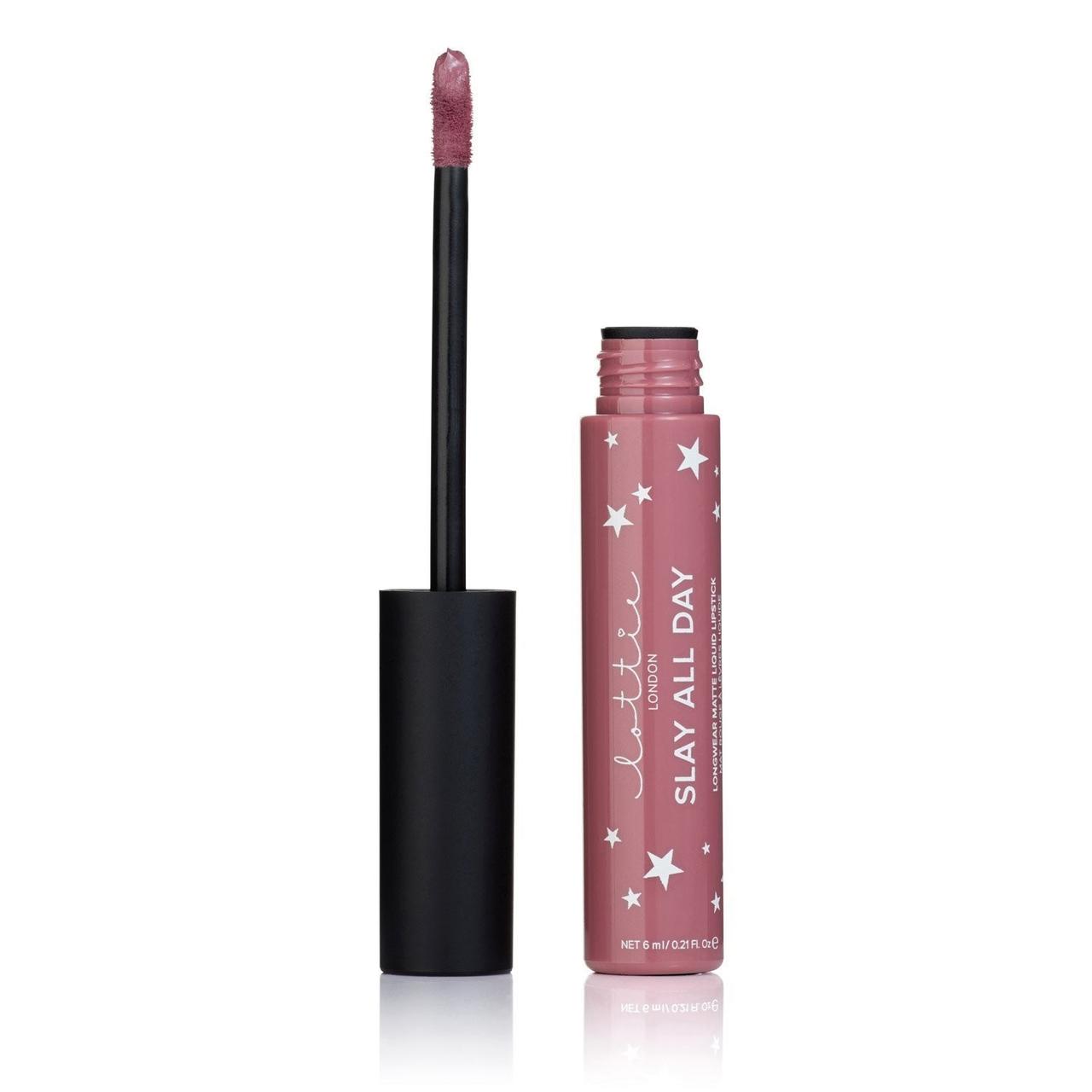 Forget the preconception that budget buys don't have the same staying power as bank-breaking products. This liquid lipstick costs less than £6 yet it won't budge a bit.
How about picking up two similar shades to create an ombre effect lip?
26. Lime Crime Matte Velvetines in Cupid – £18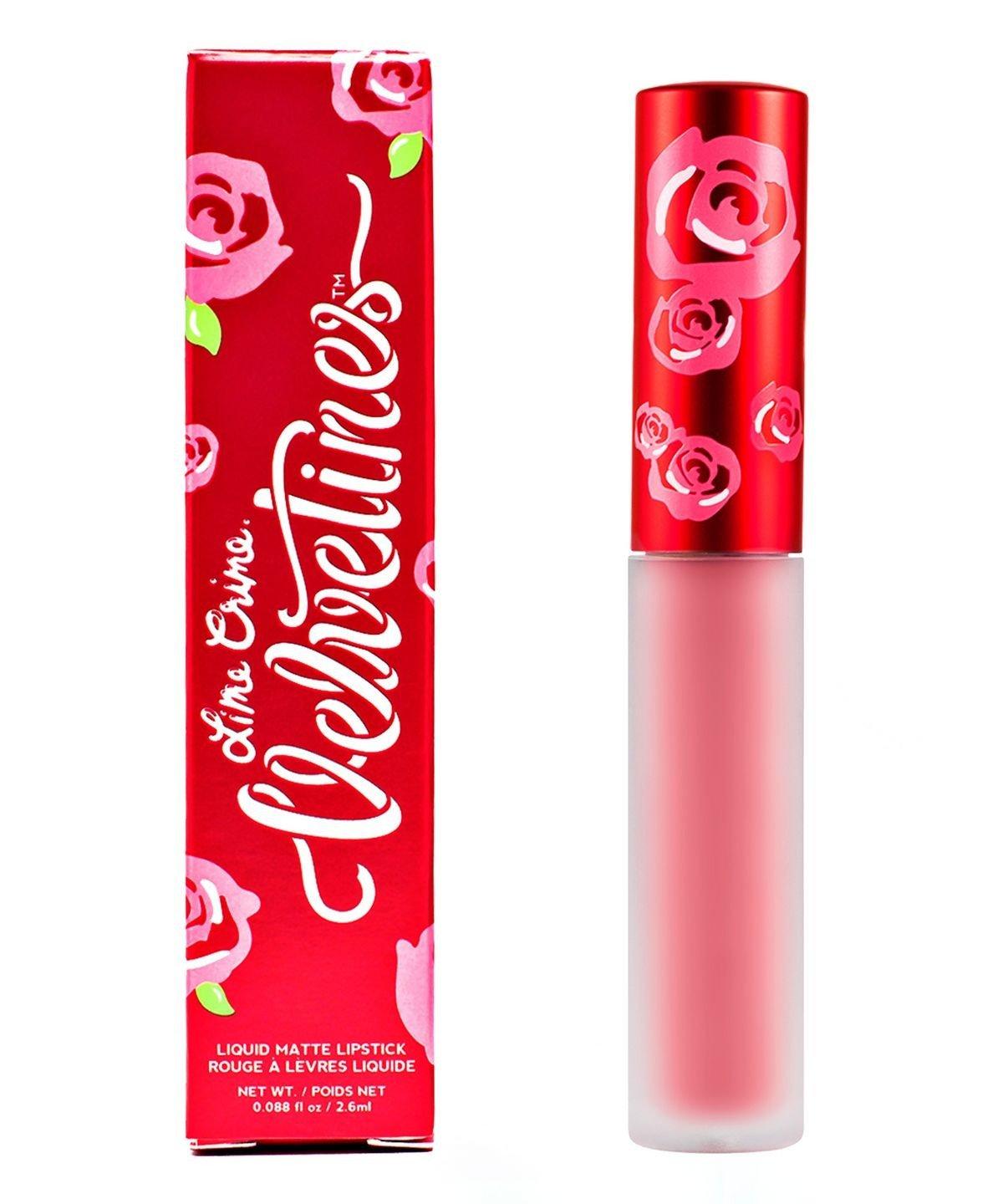 On the hunt for a liquid lipstick in a bright colour? There's no rules which say you can't wear a punchy colour on your big day!
Lime Crime's Liquid Matte Lipstick is a great bet, because their shade range is next level. Even the nudes have a bit of an edge.
Best Cheap Wedding Lipsticks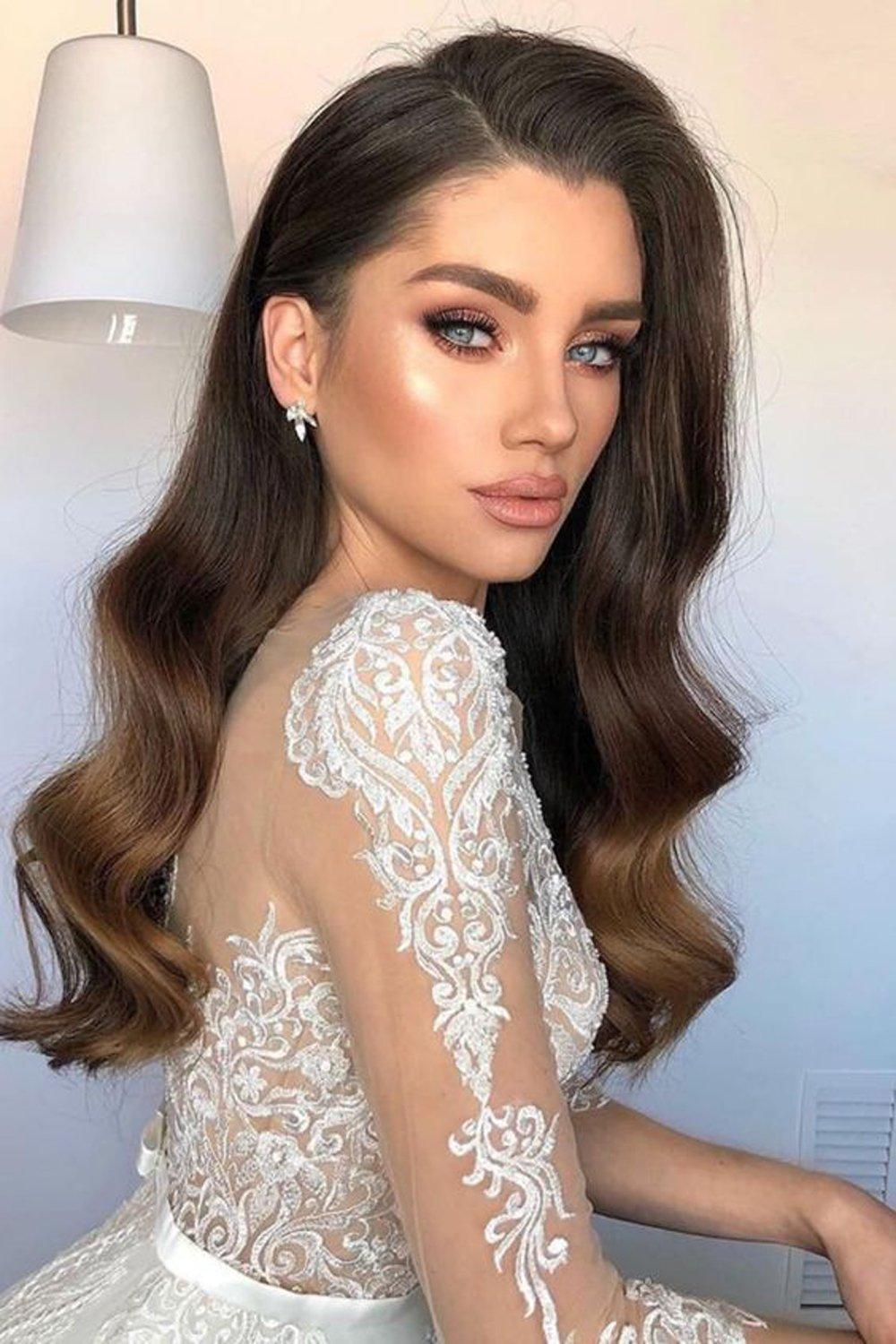 Image: Pinterest
Trying to tighten your purse strings? You can still treat yourself to a brilliant bridal lipstick for less than a tenner. Here are the best affordable lipsticks to buy now…
27. NYX Professional Makeup Lip Lingerie Liquid Lipstick in Cashmere Milk – £5.60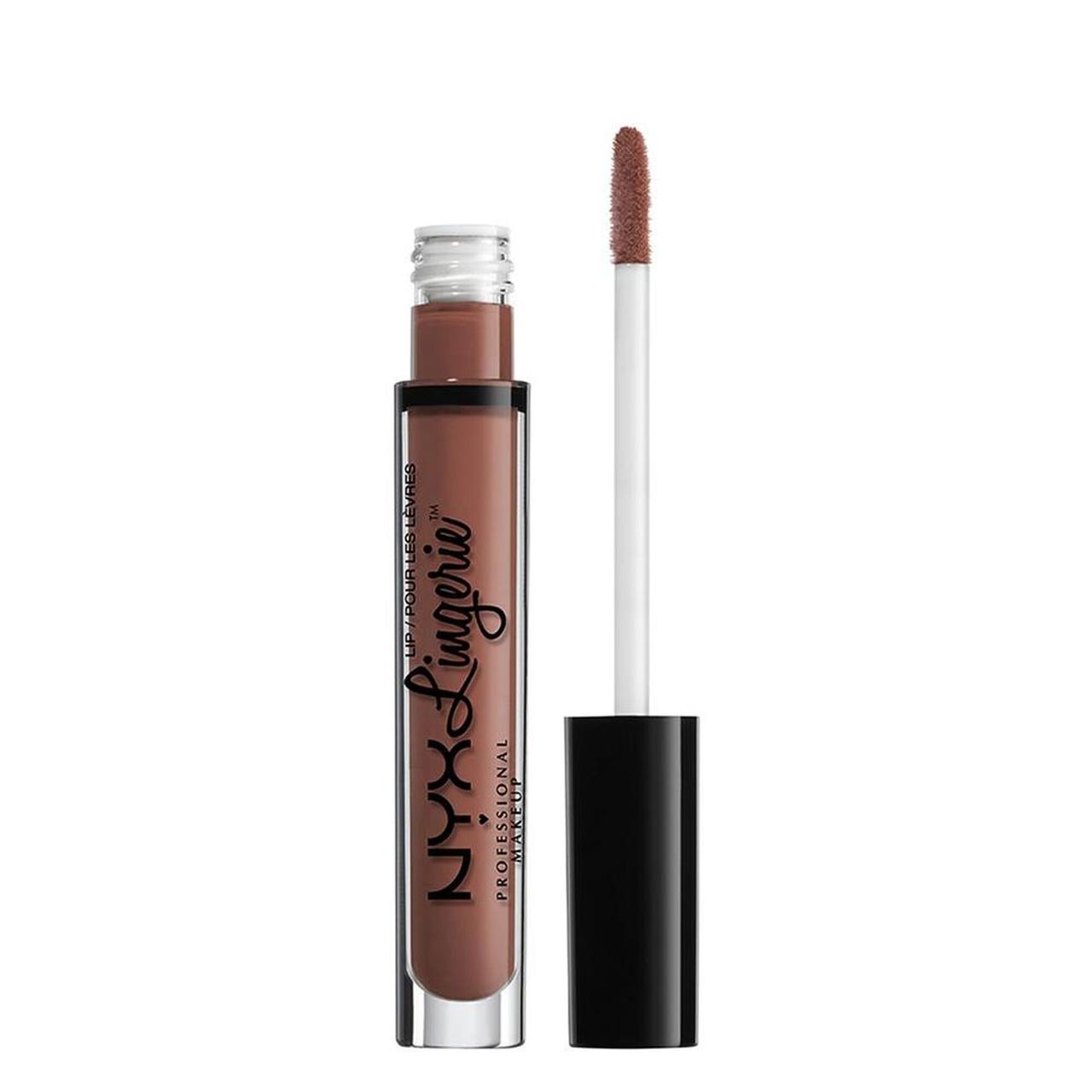 After a dupe for the Kylie Jenner lip kits? This is it, in more ways than one.
Not only is the packaging pretty similar, but each one of the 24 shades is as creamy and smooth as the last. Oh, and we're all for jumping on board the brown lip trend, so this shade is utterly perfect.
READ MORE: The Most Reliable Period Products for Your Wedding Day
28. Revolution Soph Nude Lipstick in Cake – £4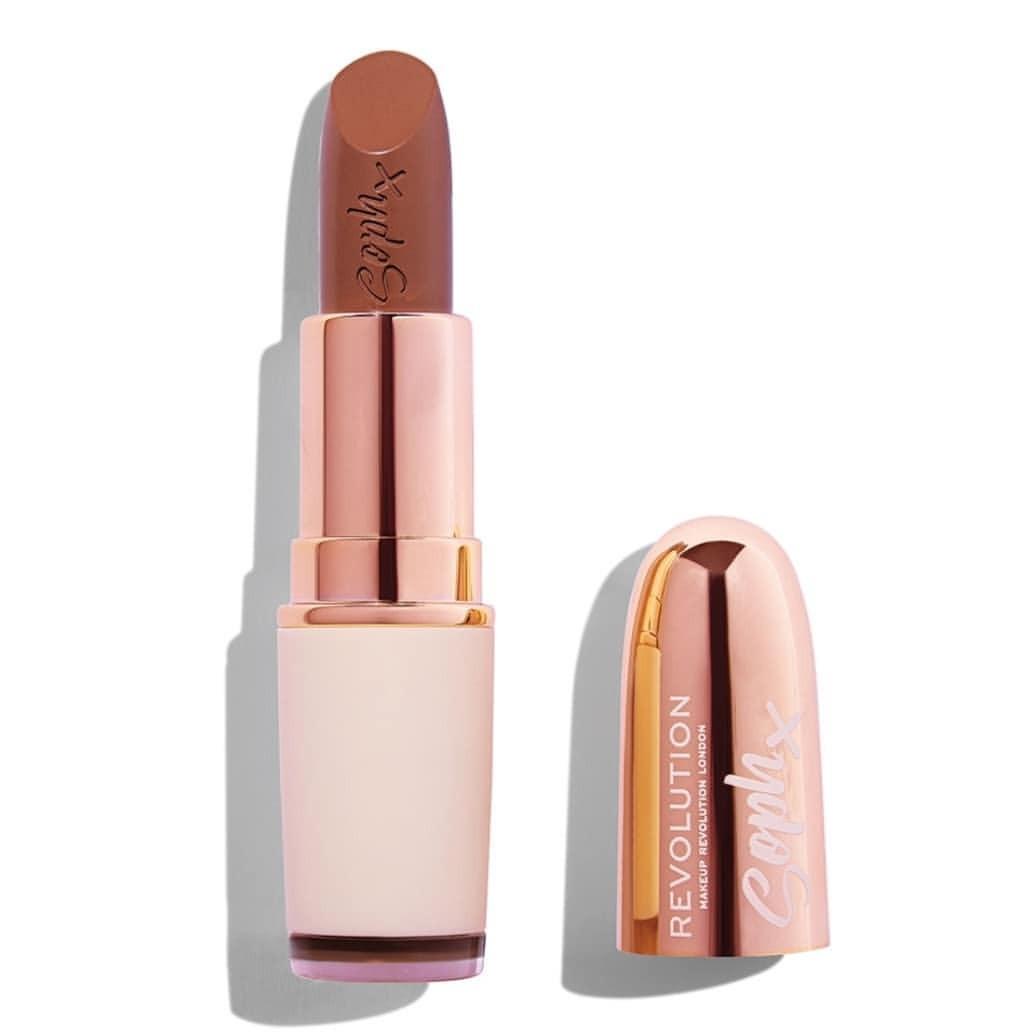 Imagine getting a lipstick in as chic packaging as this for just £4! We couldn't believe it either. Revolution have teamed up with YouTuber Soph Does Nails to create three fabulous nude lipsticks.
Cake is perfect for all skin tones: it's perfectly fitting for darker skin tones and works well as a vampy nude if your complexion is lighter.
29. Bourjois Rouge Velvet Lipstick in Honey Mood – £8.49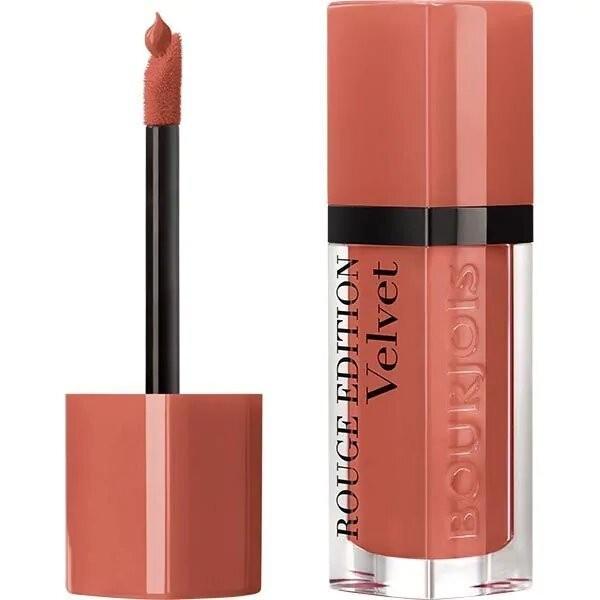 The Hitched team have used (and loved) Bourjois' Rouge Edition Velvet liquid lipsticks for a really long time. Their quality more than matches that of some of the more expensive options out there!
This lovely peachy shade is endlessly flattering and would work well whatever season you're getting married in.
30. L'Oreal Paris X Karl Lagerfeld Lipstick in Kontemporary – £9.99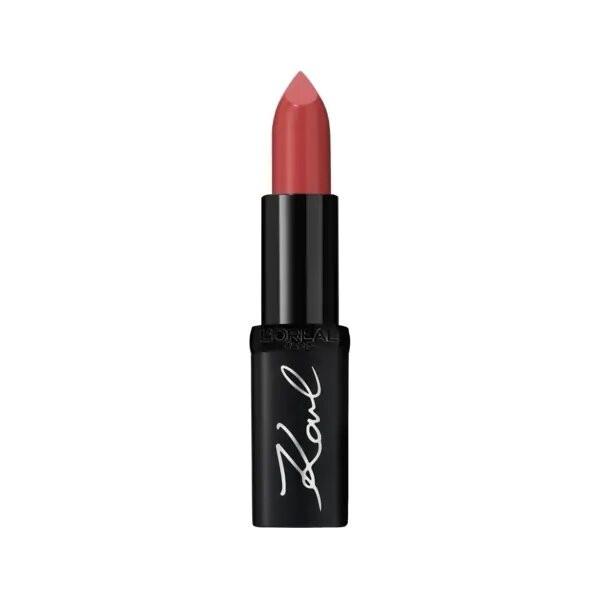 We are so obsessed with L'Oreal's latest collection. In honour of the Parisian fashion designer, L'Oreal Paris has created a complete makeup range to give you that subtle "rock-chic" look on your big day.
This new lipstick is not only rich in colour, but it gives your lips long-lasting hydration. You won't need to spend the entire day topping it up, either.
31. MaxFactor Lipfinity Longwear Lipstick in Mellow Rose – £8.99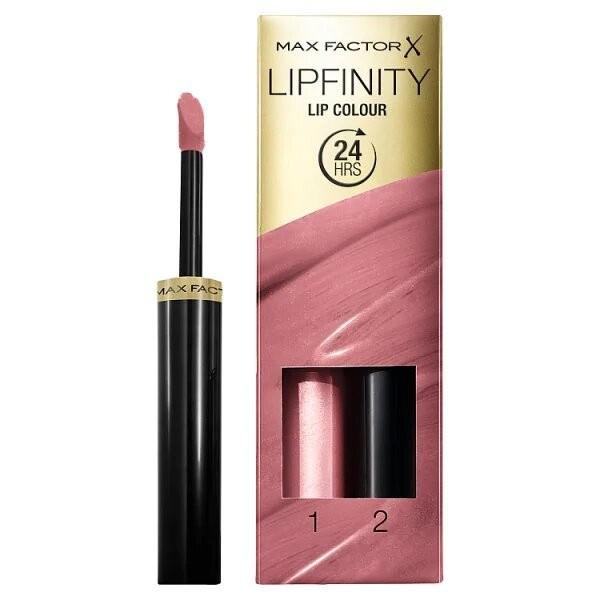 MaxFactor have always bridged the gap between drugstore and luxury perfectly. Their products are *totally* affordable, yet they still feel really luxurious.
Their Lipfinity Longwear Lipstick in Mellow Rose is no exception. This two-step product includes a a semi-permanent base coat colour (it'll last for hours) and a shine boosting, moisturising topcoat. Why not keep your lips matte for the ceremony then add a glossy top coat when it's time to party?
READ MORE: The Best Eyebrow Products to Use on Your Wedding Day
Now you've got your wedding day makeup sorted, give your skin the best chance of glowing on your big day by picking up one of the best cleansing brushes.