22 Something Borrowed Ideas: Inspiration from Real Brides
Stuck for your 'something borrowed'? We're here to help with all of the 'something borrowed' inspiration you could wish for, plus ideas from brides and industry experts
We have included third party products to help you navigate and enjoy life's biggest moments. Purchases made through links on this page may earn us a commission.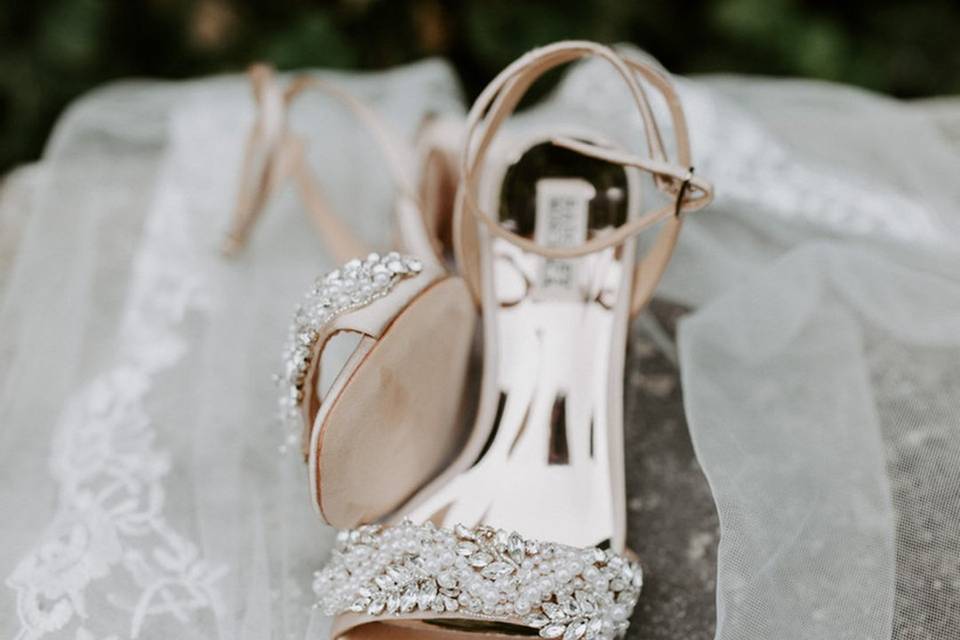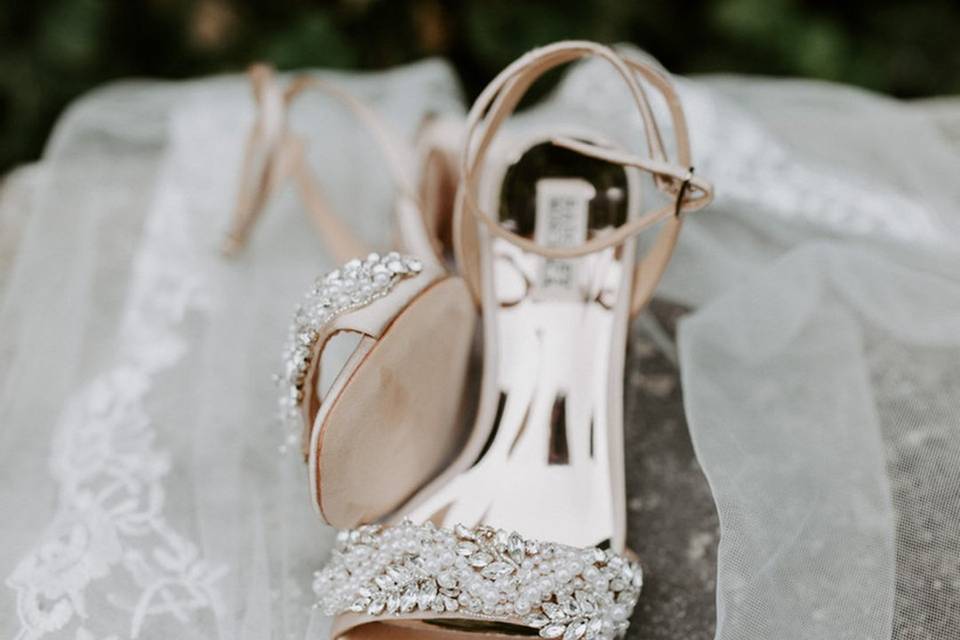 Most of us are familiar with the wedding tradition "Something old, something new, something borrowed, something blue and a silver sixpence in her shoe" (although that last part often gets skipped).
'Something new' comes with the territory when planning any wedding and 'something blue' is an easy one to tick off of the pre-wedding shopping list, but borrowing something on your wedding day may involve a little forward planning and imaginative thinking.
That's why we've done our homework and spoken with real brides and wedding pros in the know for the ultimate 'something borrowed' inspiration, whether you opt for a family heirloom, a wedding cake recipe passed down the generations or a pair of killer heels. The 'something borrowed' scope is endless – almost anything goes, but this lot will help you to narrow it down.
READ MORE:
The Best Something Borrowed Ideas
1. First Dance Song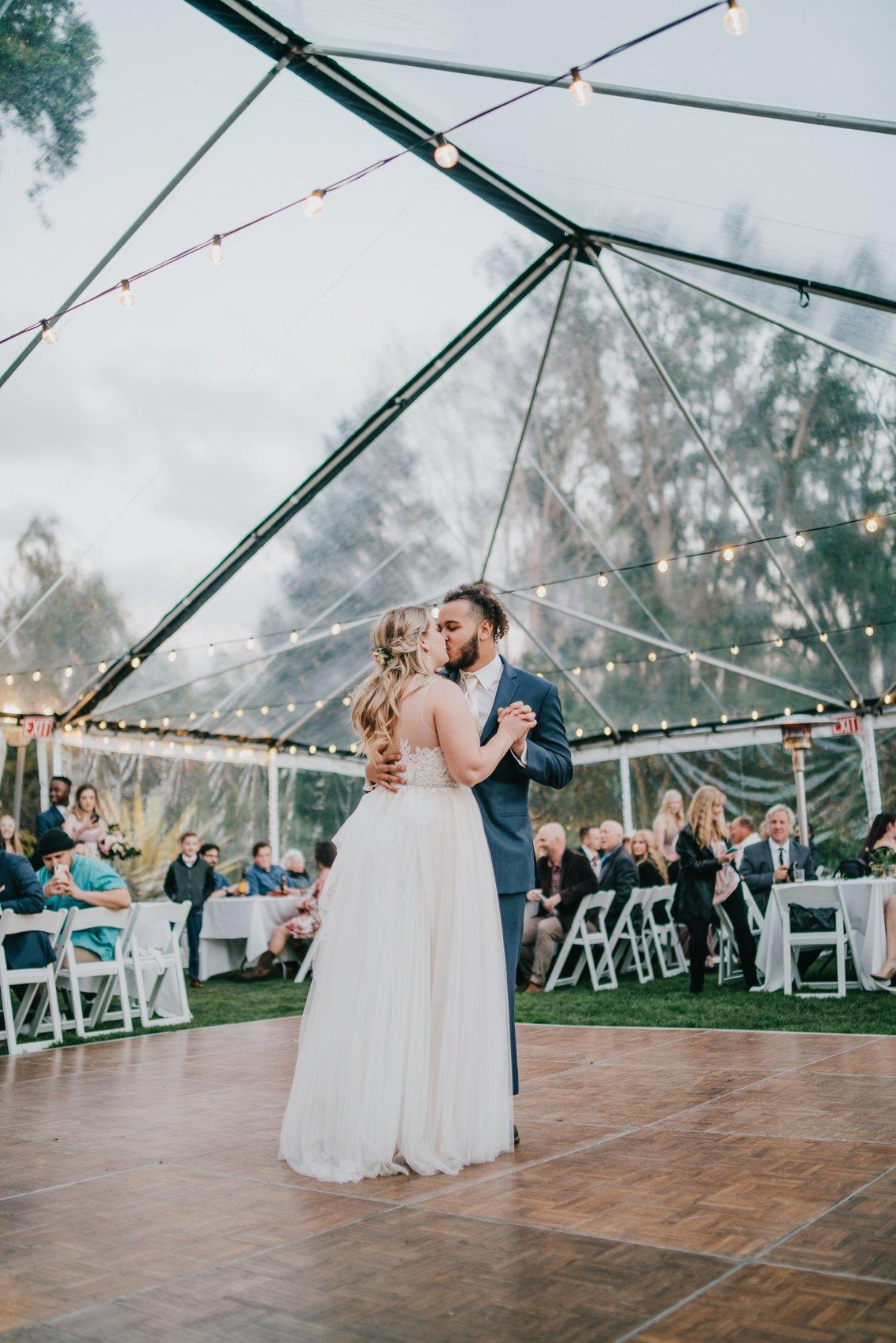 'Something borrowed' needn't always be tangible – you could 'borrow' your first dance track from your parents, grandparents or another loved one. Those in the know will be delighted to hear it.
2. Cufflinks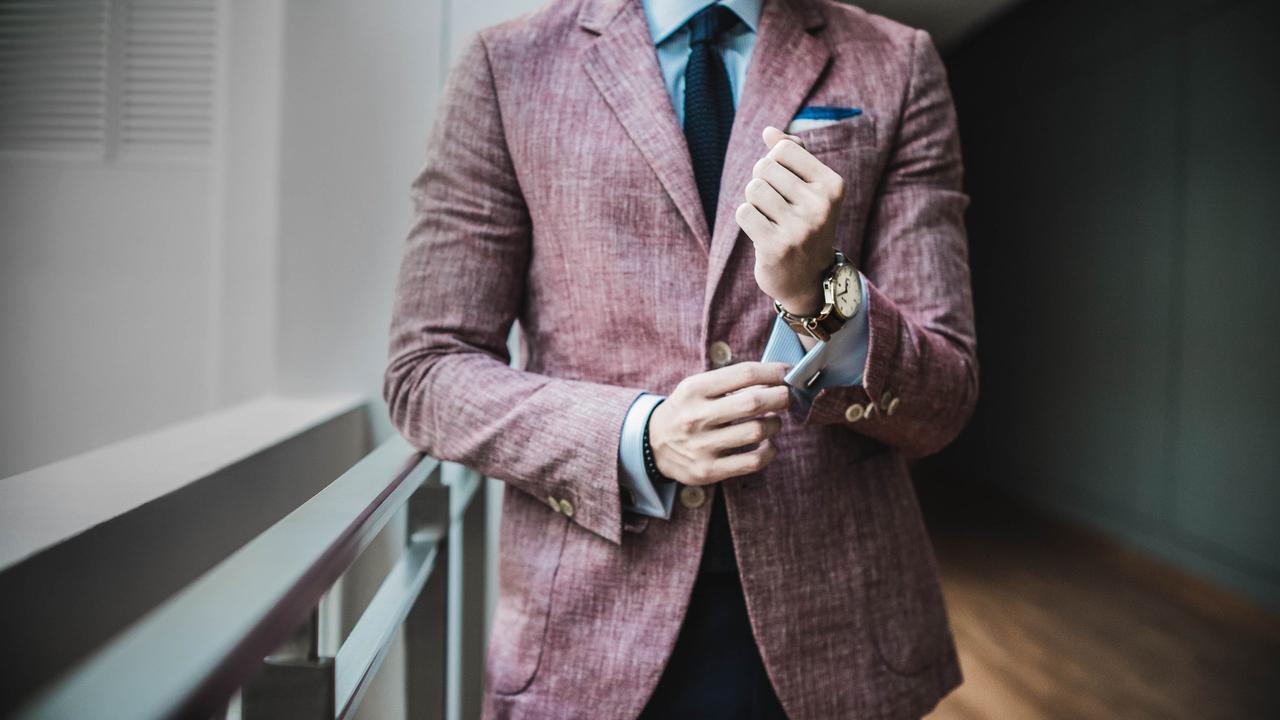 Let the groom share in the 'something borrowed' tradition – cufflinks or an alternative buttonhole on loan from a friend or family member will fit the bill nicely.
3. Your Wedding Dress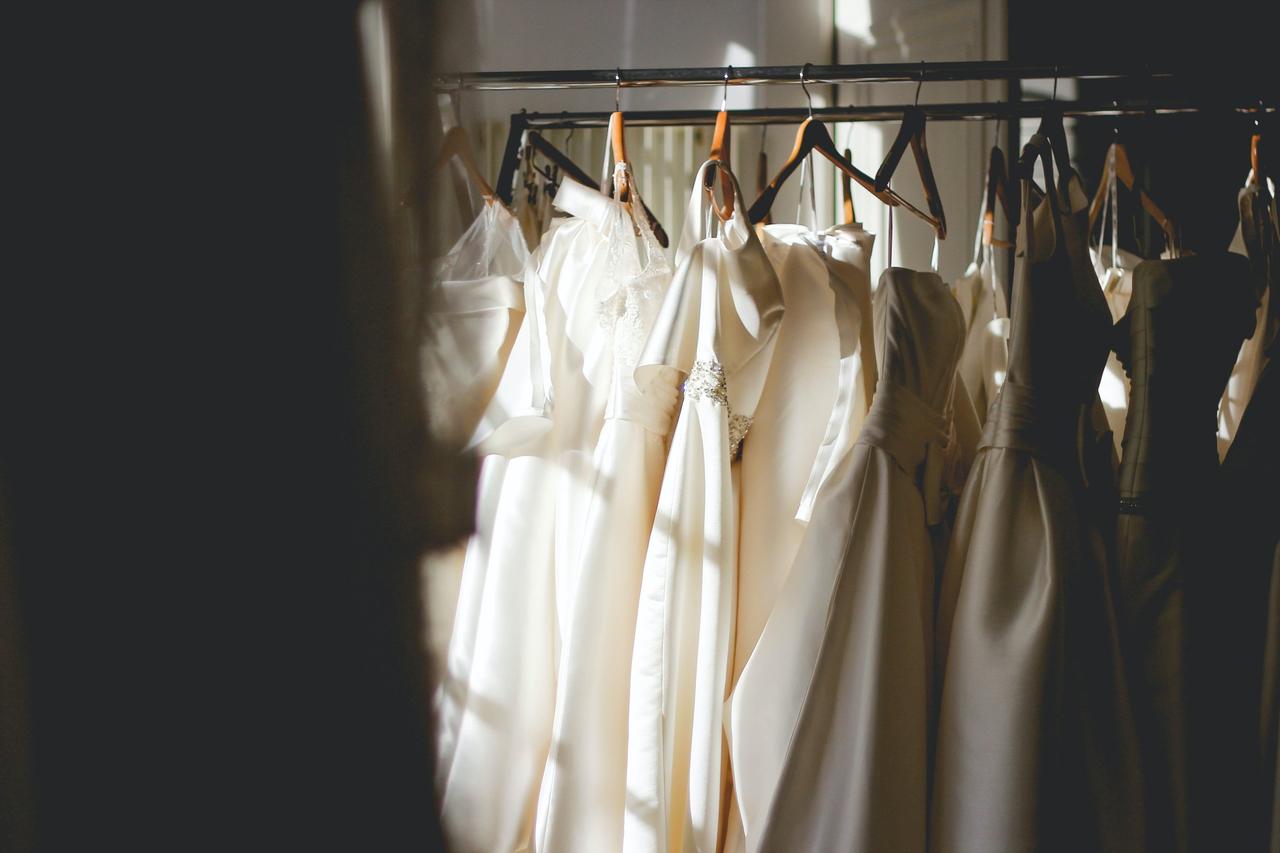 Go all out and rent a designer gown for your wedding day. While borrowing your wedding dress isn't for sentimental types as you won't get to keep it forever, it saves you the trouble of having to preserve your wedding dress and it's a cost-effective, sustainable move too.
4. Cake Recipe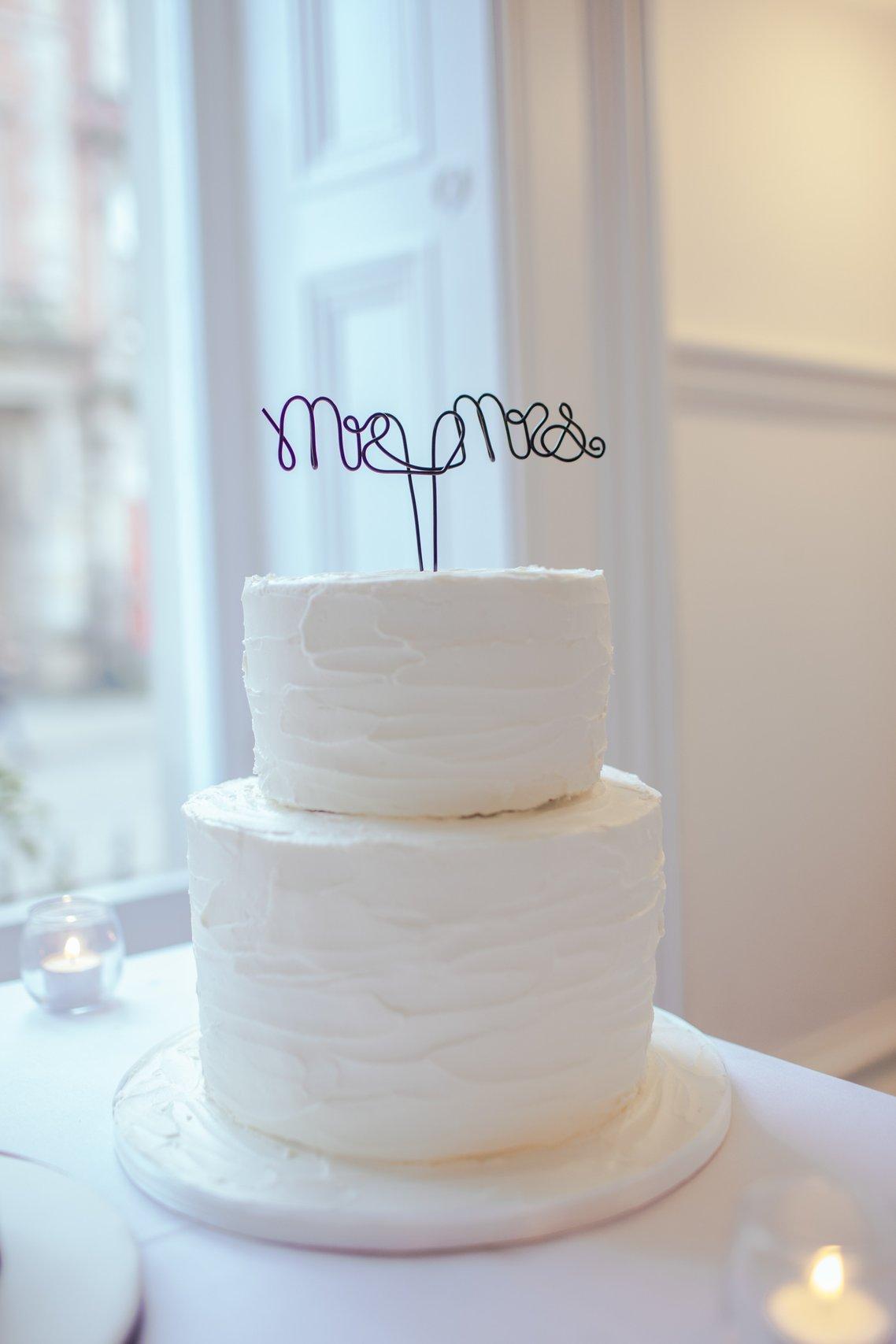 Opt for 'something borrowed' that everyone can enjoy. Whether you're borrowing your grandmother's wedding cake recipe or recreating a friend's star bake, cutting into your wedding cake at the reception will be all the sweeter when it's one you really, really love.
READ MORE: 26 Incredible Black Wedding Cake Makers You Need to Follow
5. Cocktail Idea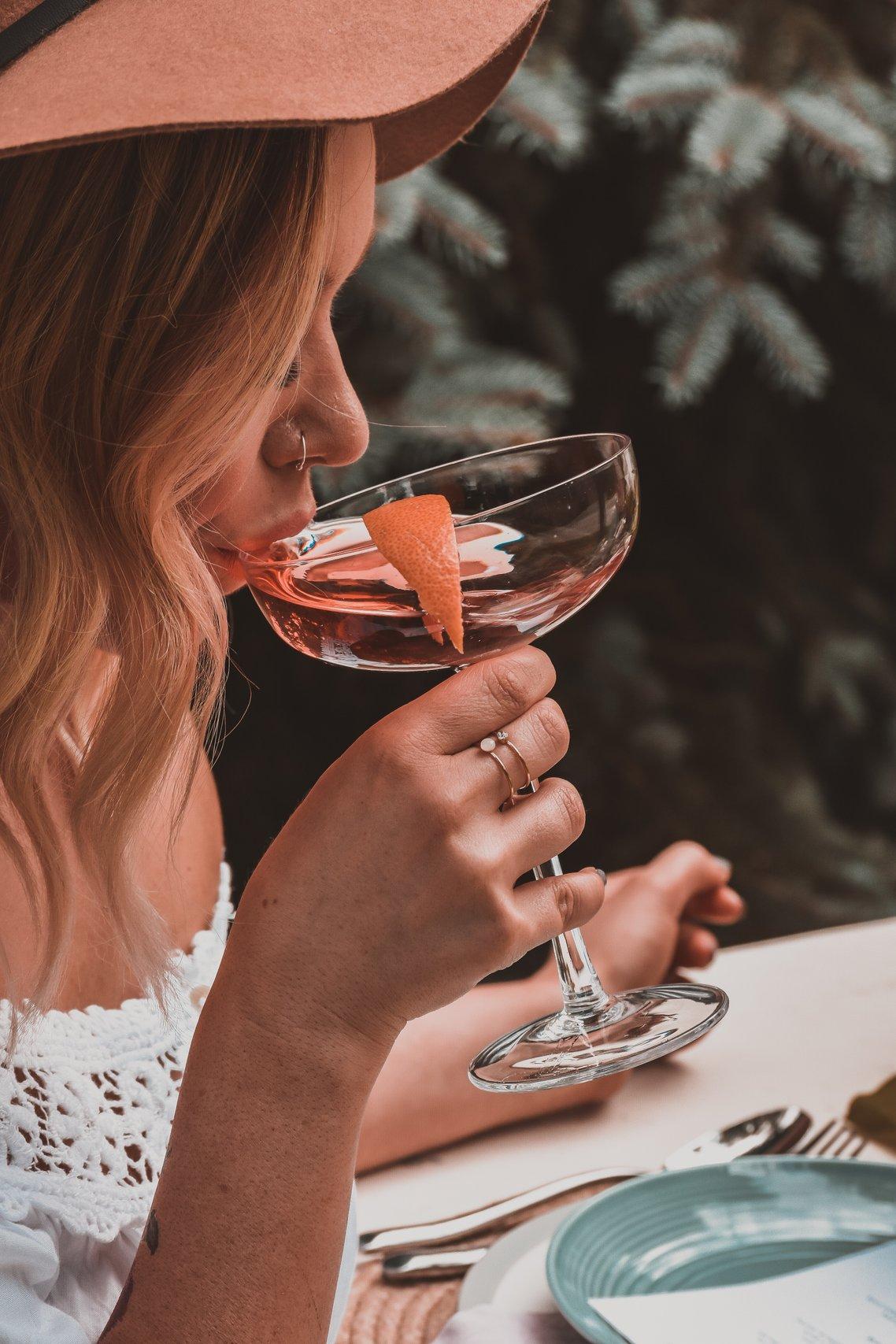 Borrow a classic cocktail recipe from your favourite bar or reinterpret a friend's expert mixology skills by serving 'something borrowed' as your welcome drink.
6. Champagne Flutes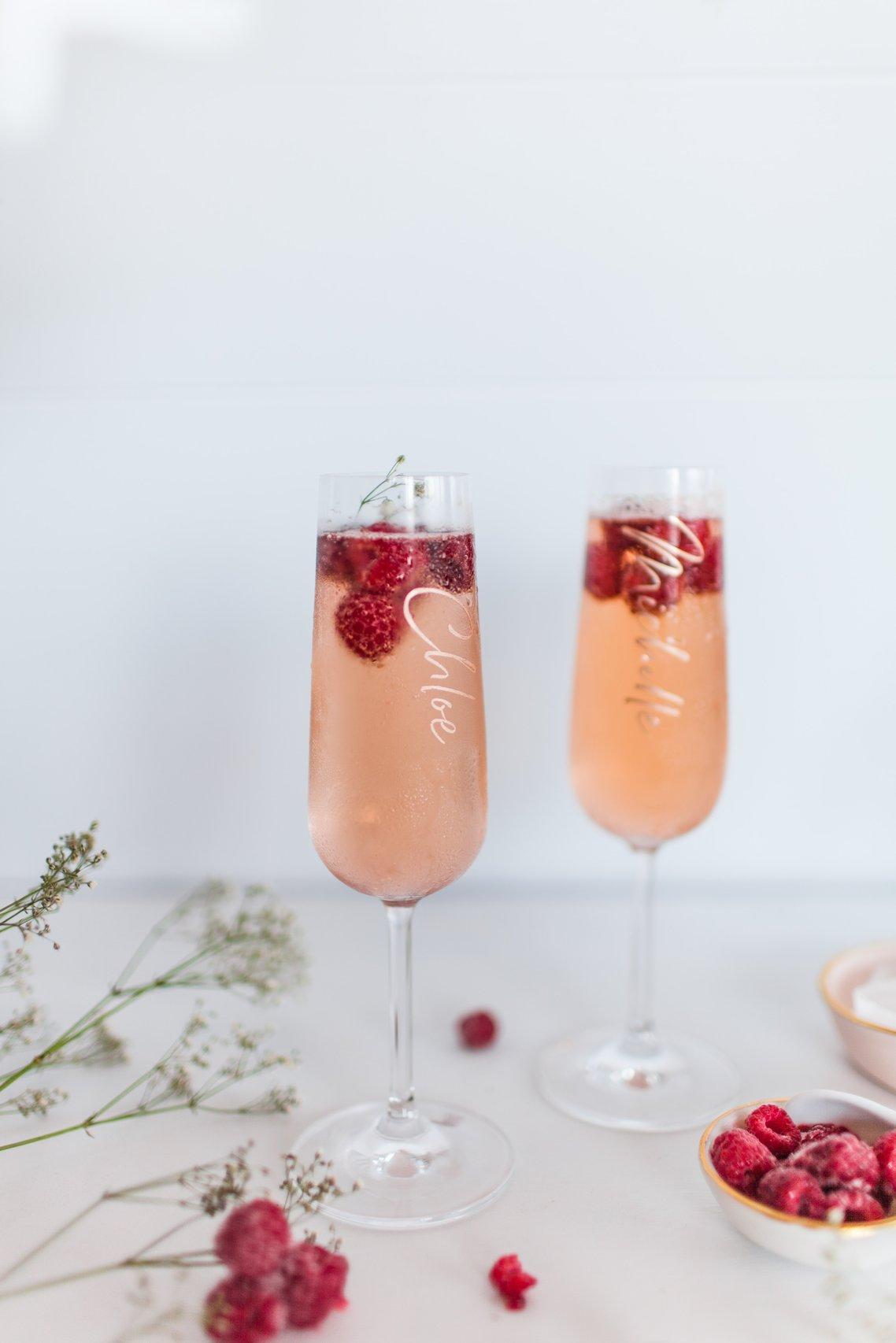 Whether you opt for a Champagne cocktail or want to toast your newly married status with extra special glasses, if there are vintage or particularly special flutes in the family, keep them to hand for your very first clink.
7. Cake Topper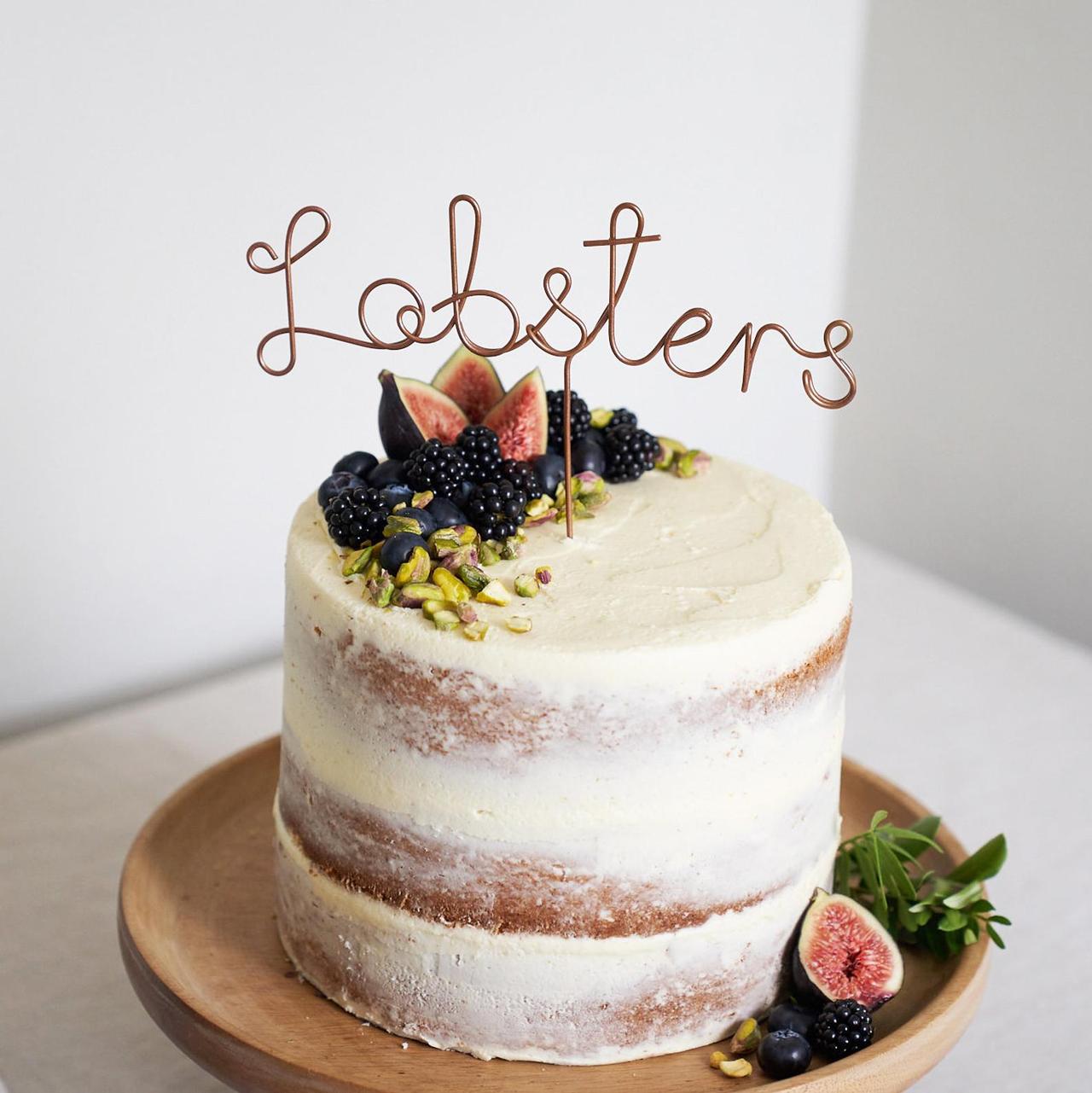 If parents or grandparents have kept their wedding cake topper it makes for a simple, meaningful 'something borrowed' that'll be revealed in all of its glory at the reception.
8. Crockery and Teacups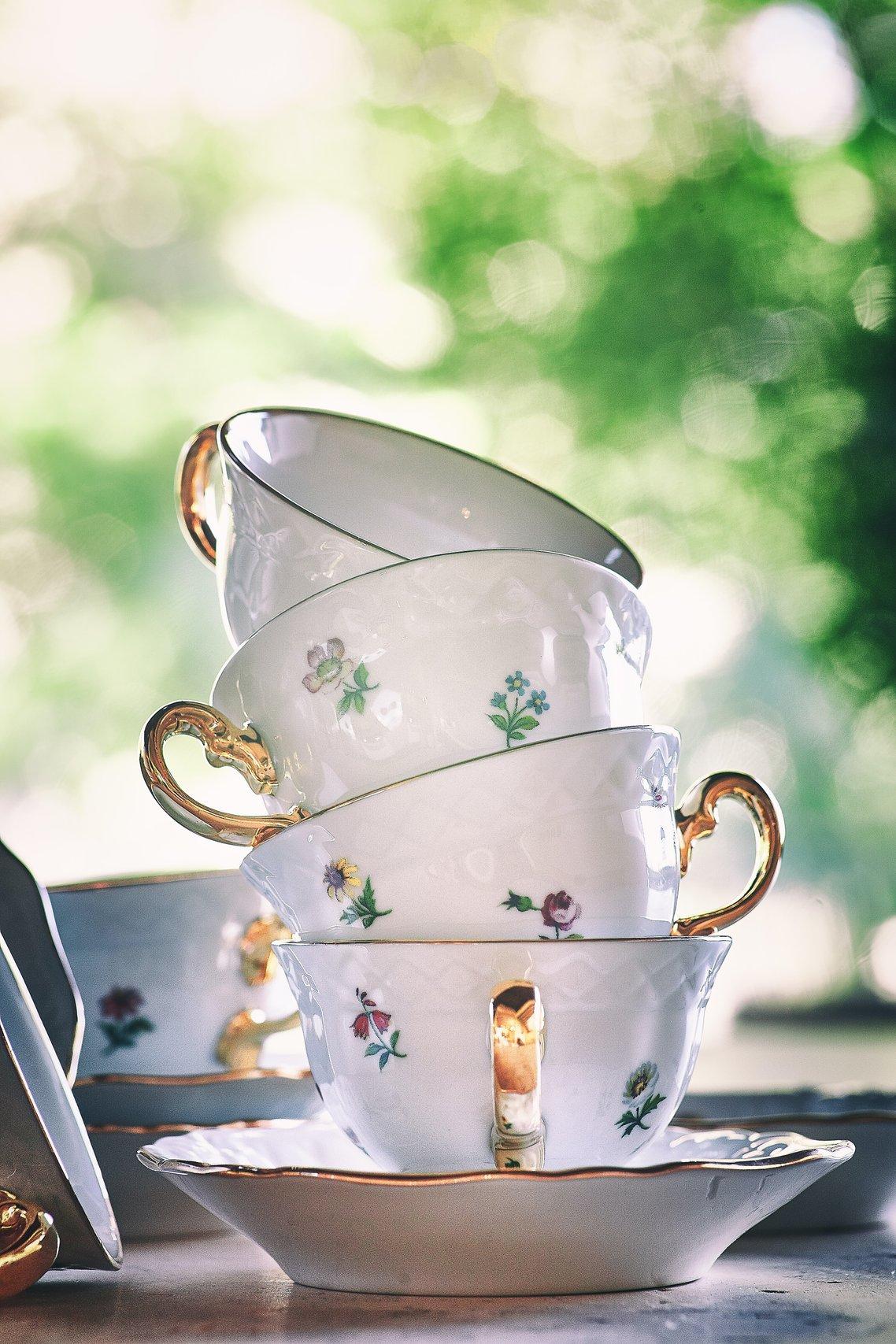 Another culinary 'something borrowed' idea, using mismatched borrowed crockery will create a wonderfully vintage vibe to the post wedding breakfast tea and coffees, or put them out for the late night snack.
9. A Veil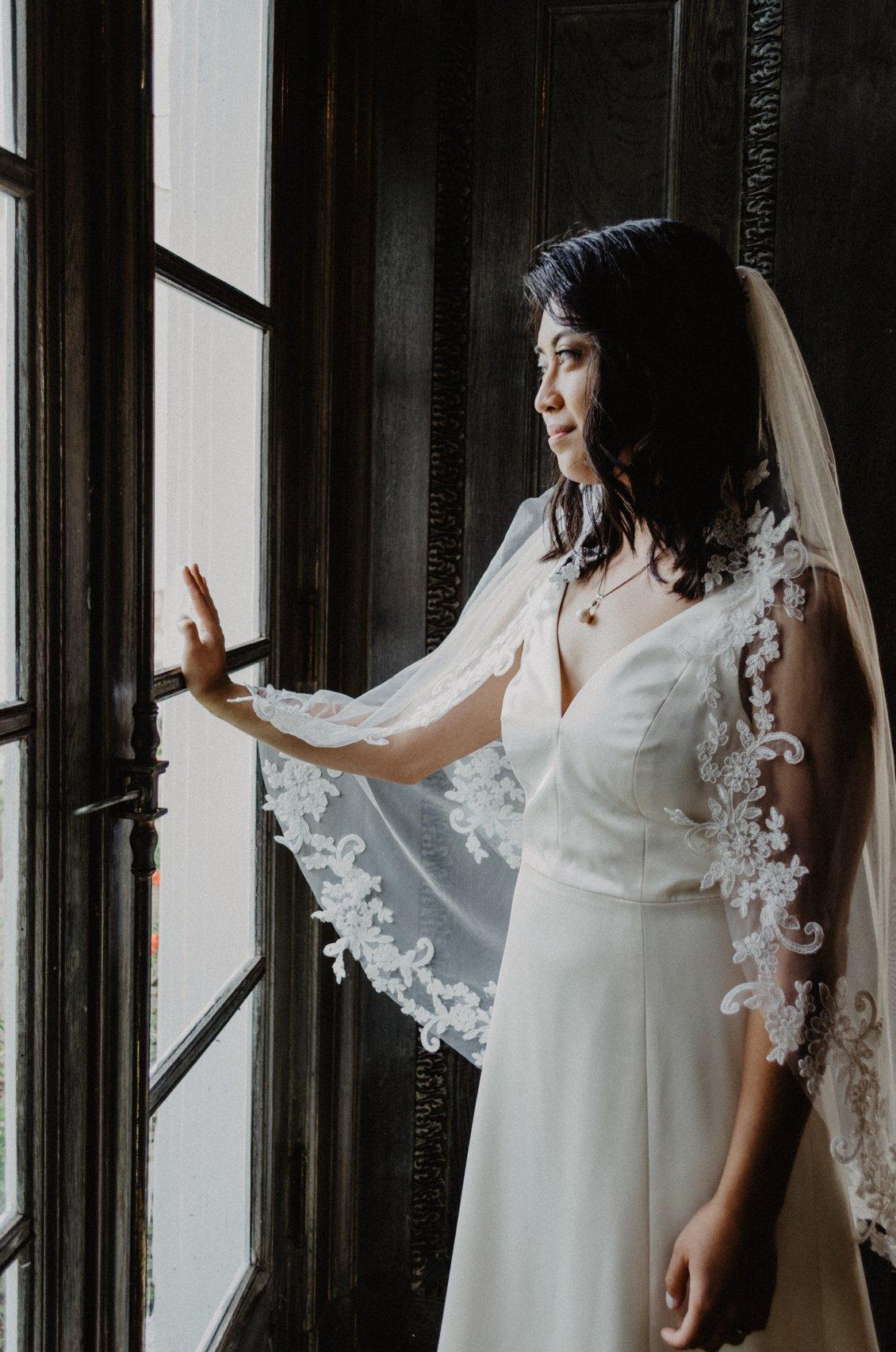 If your mum, grandma, sister or a friend of the family wore a beautiful veil, borrow it for good luck on your own wedding day. Work with your hairstylist to find the best veil placement to suit your wedding day hair look beforehand and it'll fit in seamlessly.
READ MORE: The 7 Types of Wedding Veil
10. Hair Accessory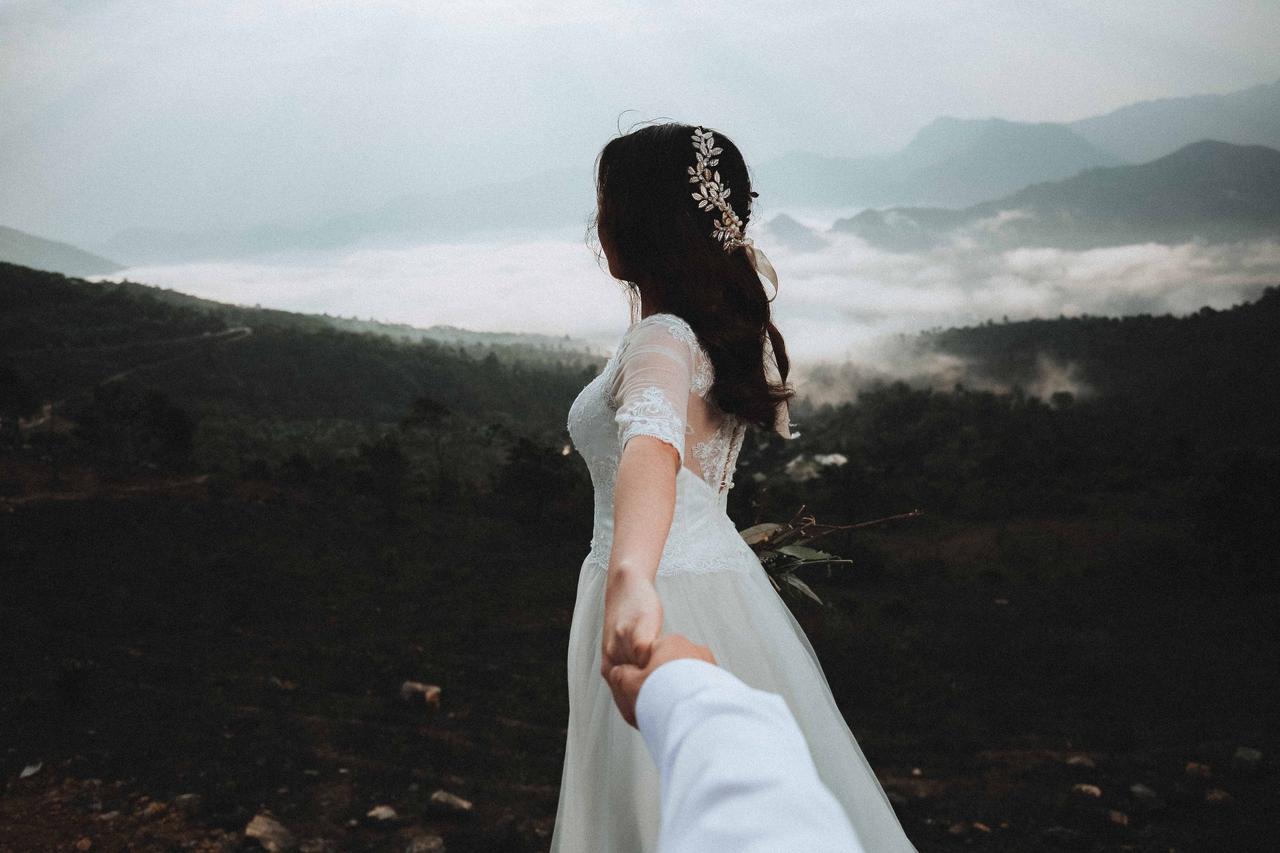 Incorporating a loaned retro or modern hair accessory into your wedding day styling makes a gorgeous statement out of 'something borrowed'.
11. Wedding Shoes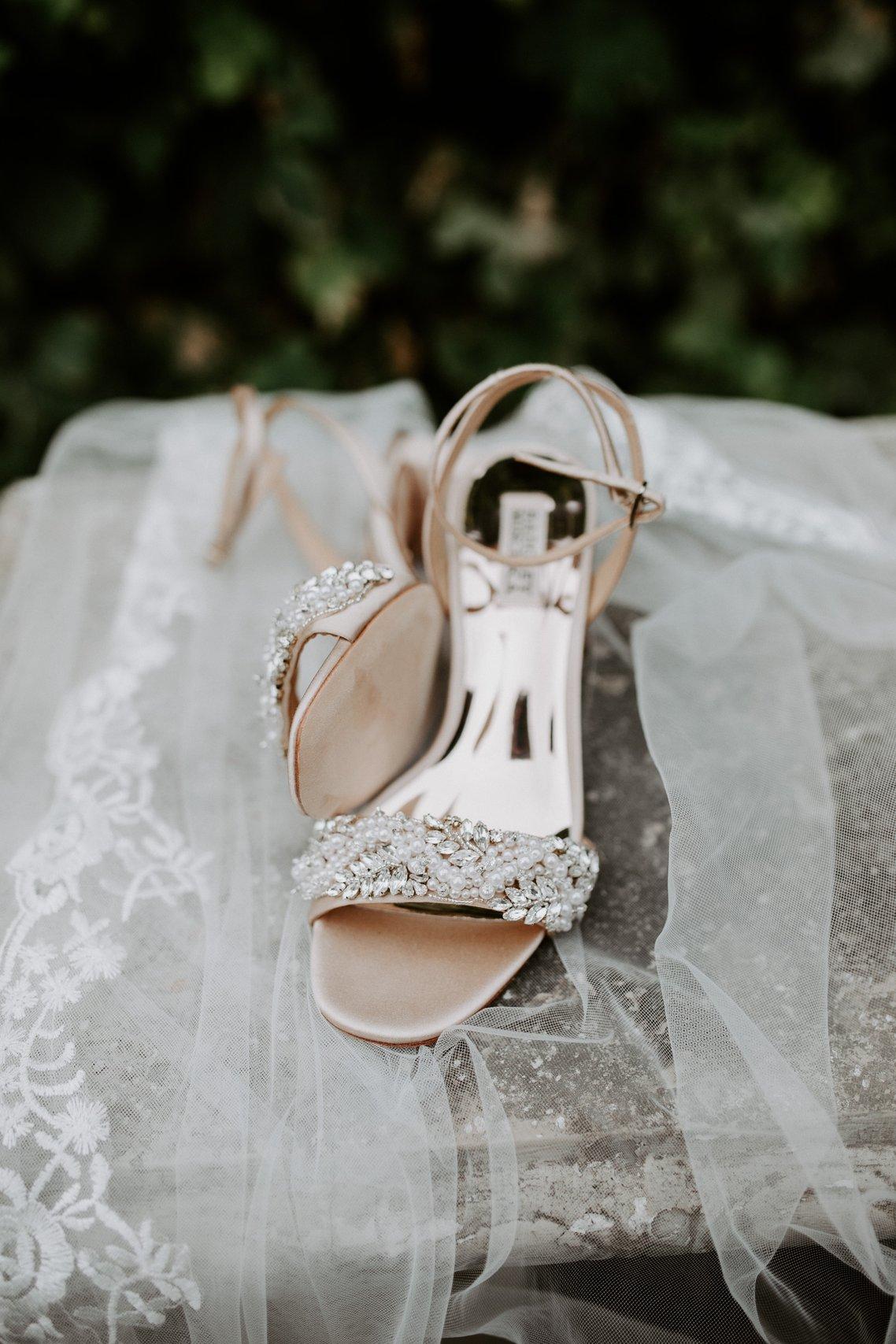 'Something borrowed' moves from head to toes. If your feet are the same size as your mum's, sister's, aunt's or a close family friend's and their wedding shoes were right up your alley, ask to borrow them to walk down the aisle and dance the night away.
12. A Tie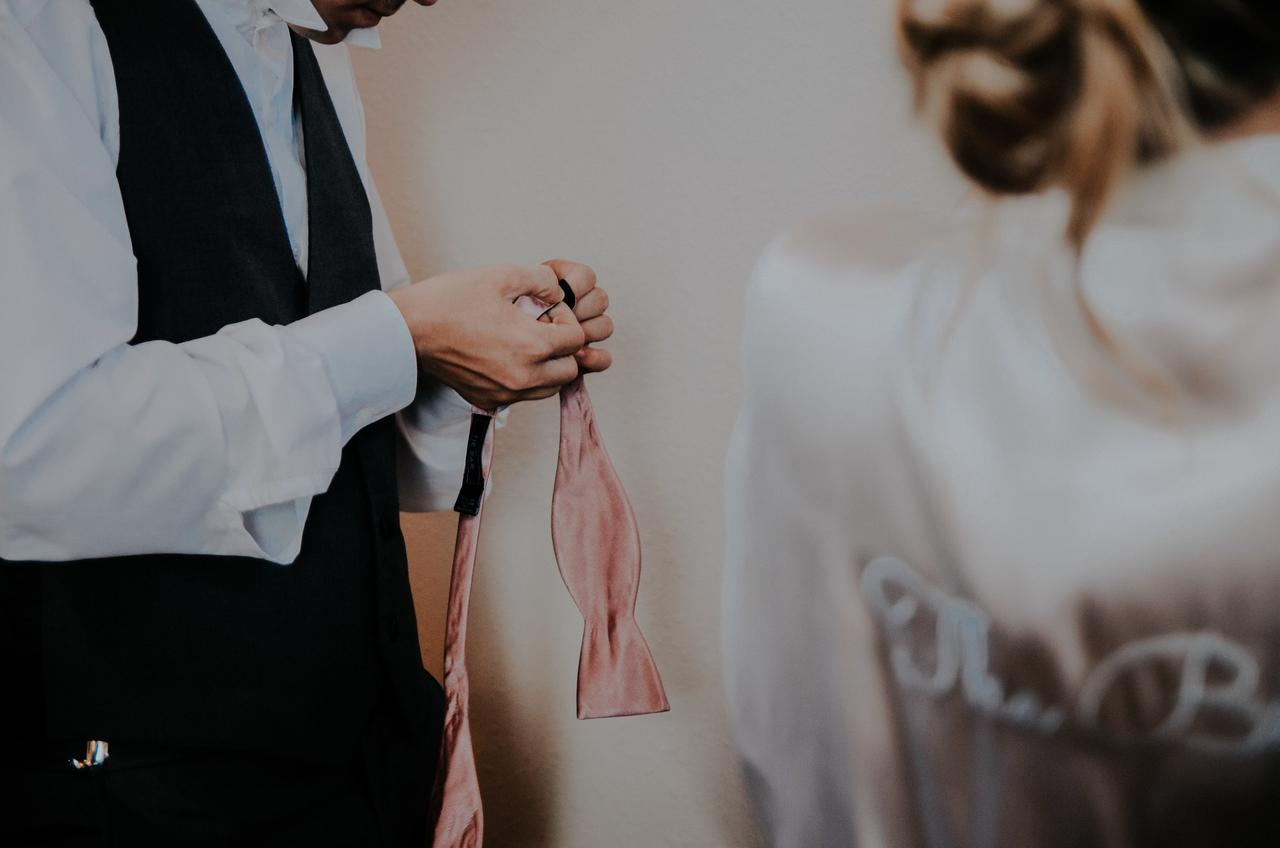 One that works for brides and grooms alike – grooms could wear a family member's tie straight up while brides can use a family tie to secure the bouquet.
13. A Handkerchief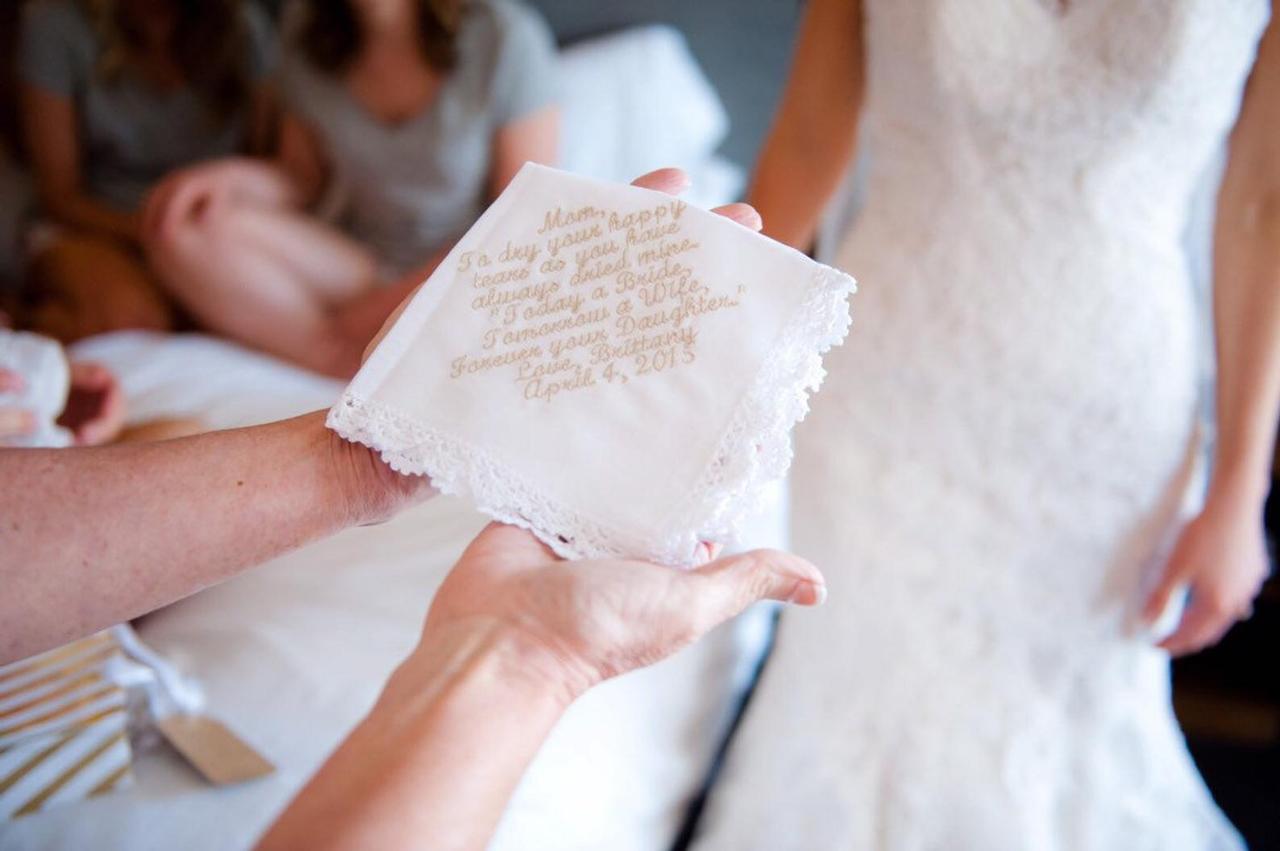 Borrow a sentimental hanky to mop up those happy tears. This is especially apt if your wedding dress or suit has pockets (bravo).
READ MORE: 19 Wedding Dresses with Pockets
14. A Ribbon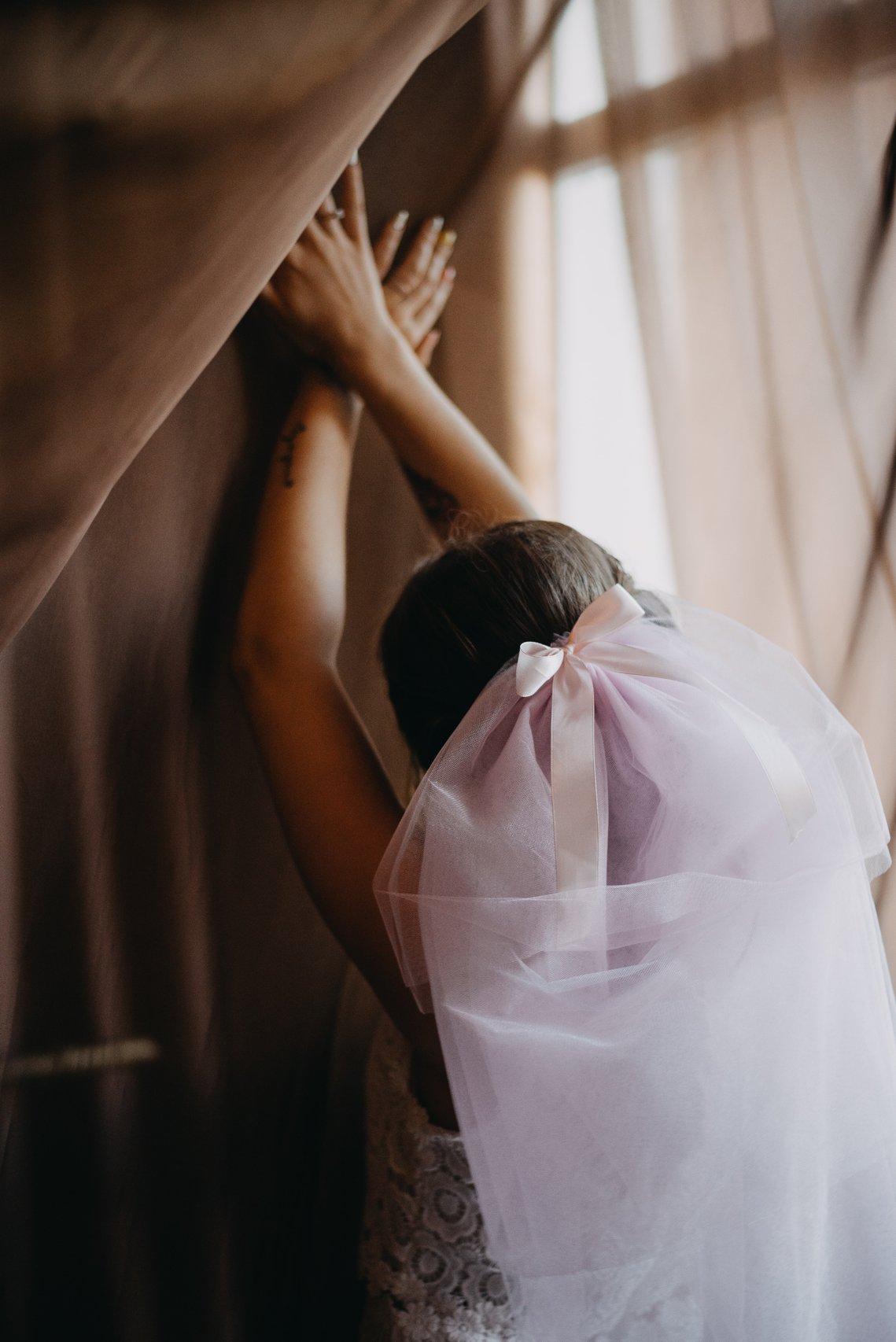 Whether worn in your hair, around your wrist or even sewn into your dress, borrowing a special ribbon (perhaps from your parents wedding cake or grandma's sewing kit) is a small but beautiful way to wear 'something borrowed' on your wedding day. Depending on the shade it could count as your 'something blue' too.
15. A Brooch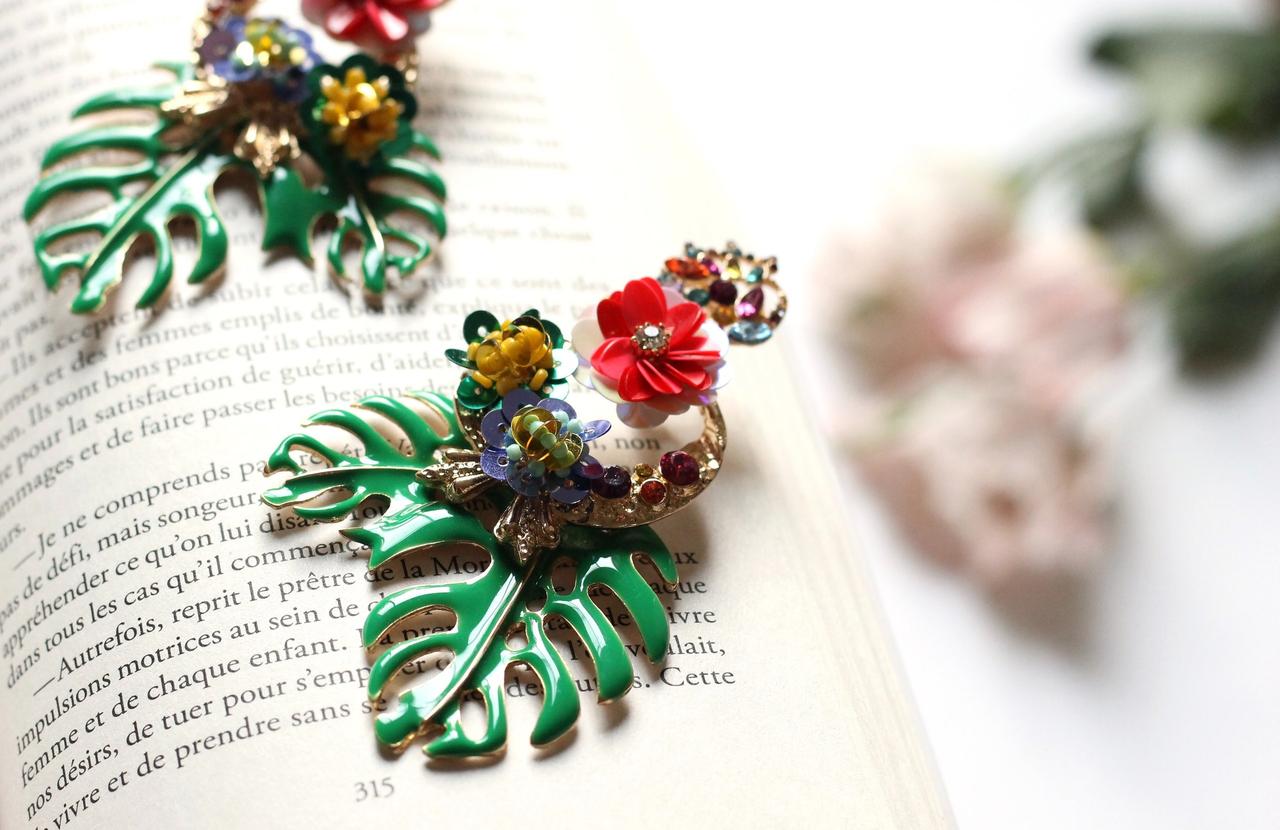 If there's a brooch that's been passed down the generations in your family, consider borrowing it to attach to your wedding day bouquet, wedding dress or even to refashion into a hair accessory.
16. A Ring Cushion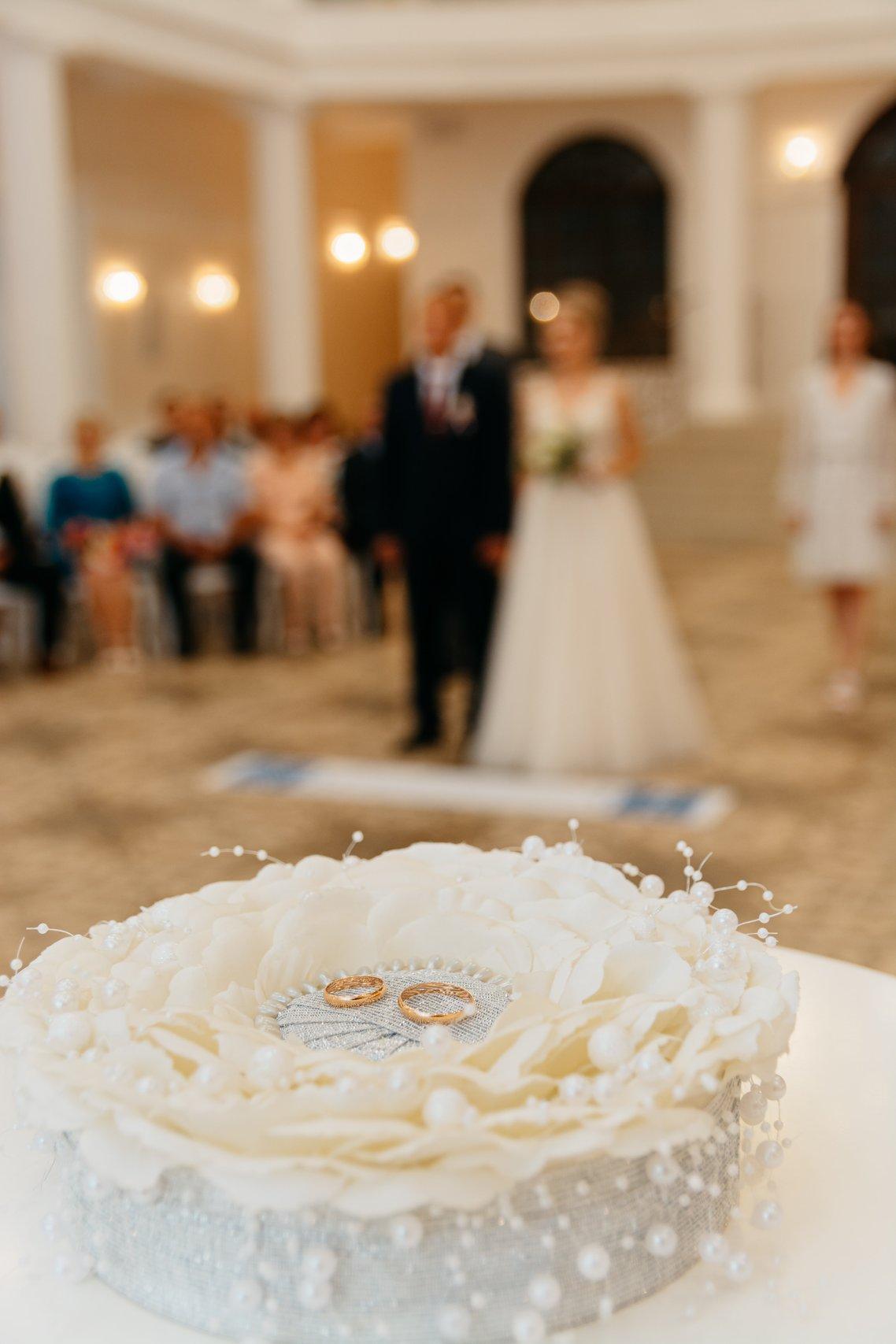 It could be ornate, have been used at the wedding of a loved one or just hold sentimental value – borrowing a ring cushion will make exchanging your vows all the more meaningful on your big day.
17. A Wedding Reading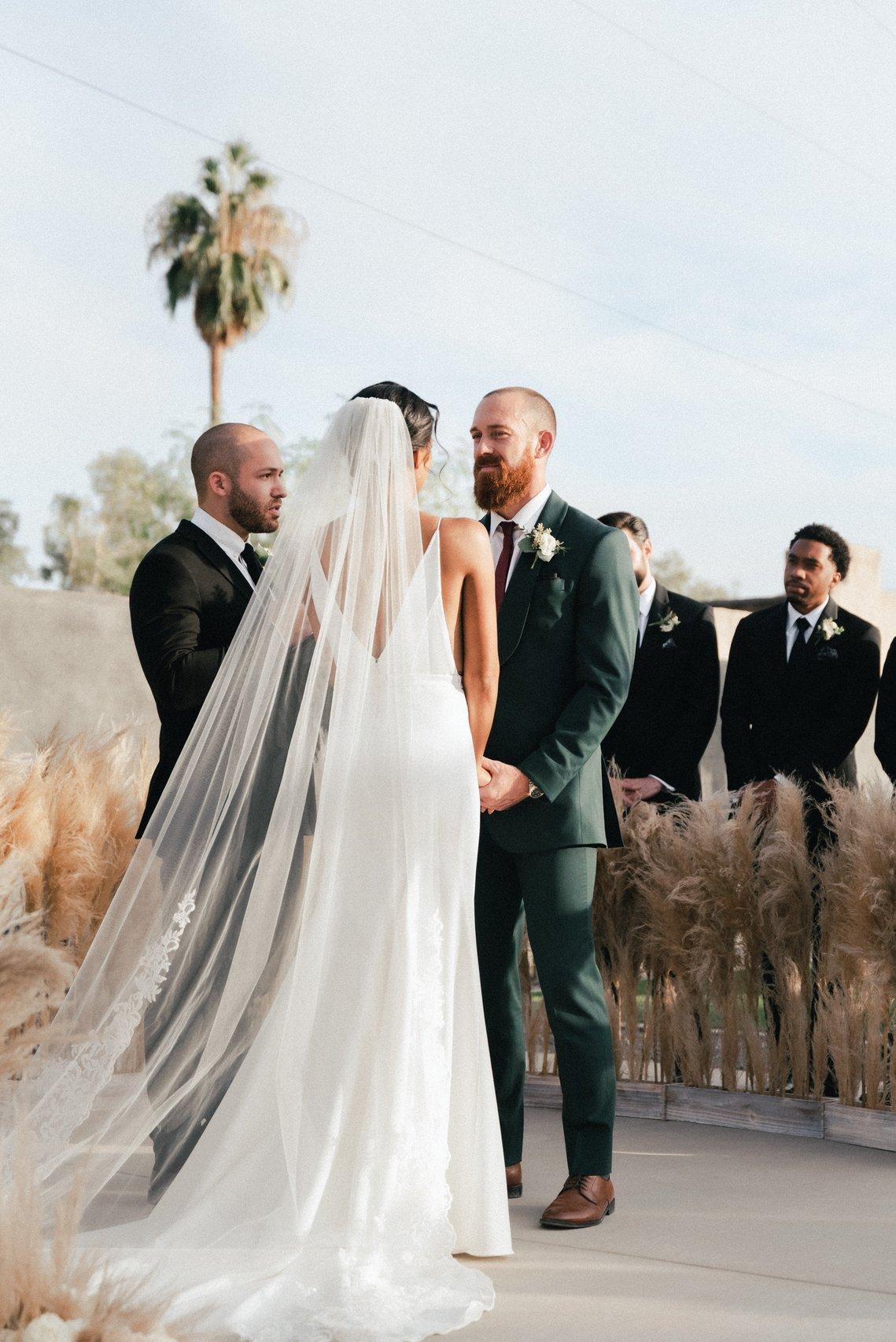 Perhaps you found a passage you loved in a book borrowed from a friend or there's a poem that meant a lot to your grandparents. Including it as your 'something borrowed' not only allows you to reflect on during your wedding ceremony but includes your guests in the tradition too.
18. Wedding Car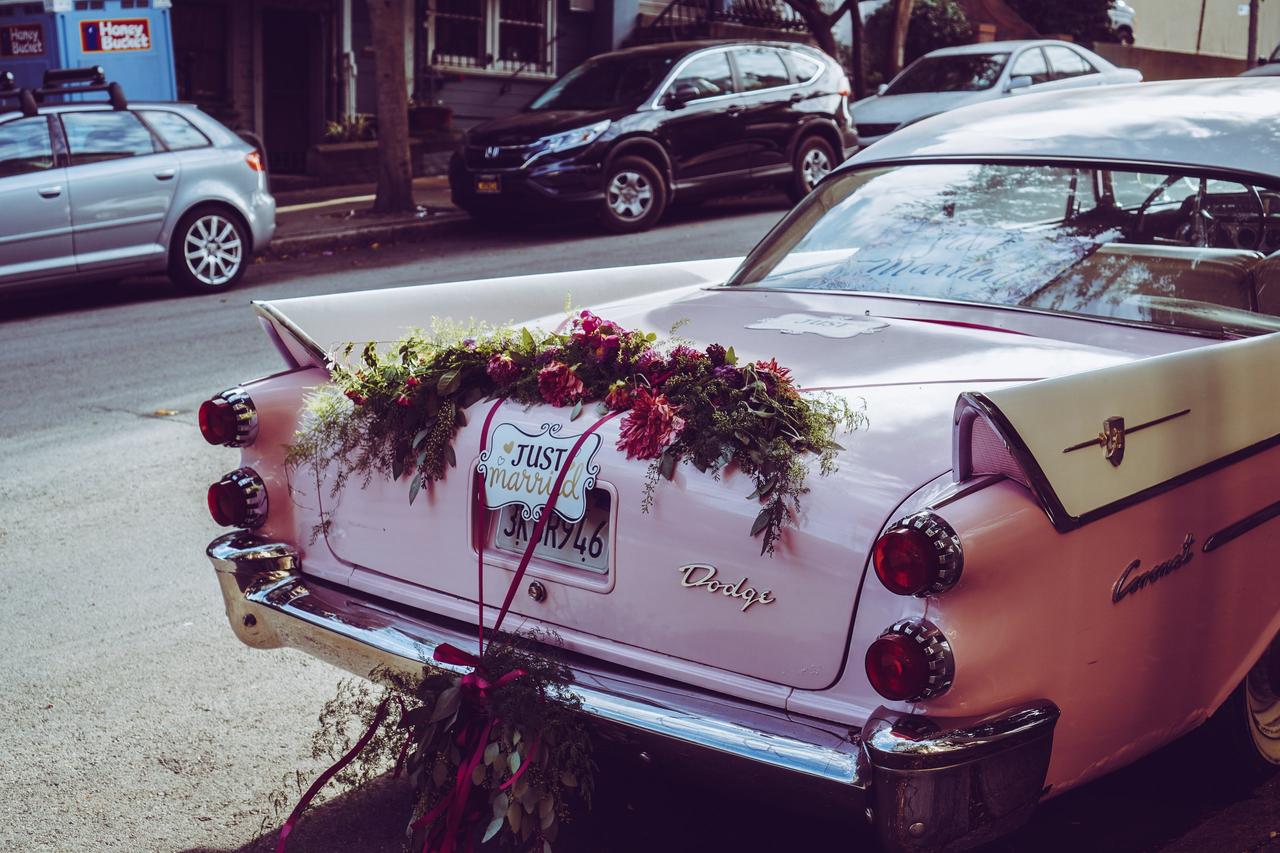 Borrowing some fancy wheels ensures that you'll make quite the entrance (and exit). Take them for a test drive beforehand or hire a chauffeur to take the wheel while you sit champagne in the back.
READ MORE: Wedding Car Hire: Essentials Questions to Ask Before You Book
19. Jewellery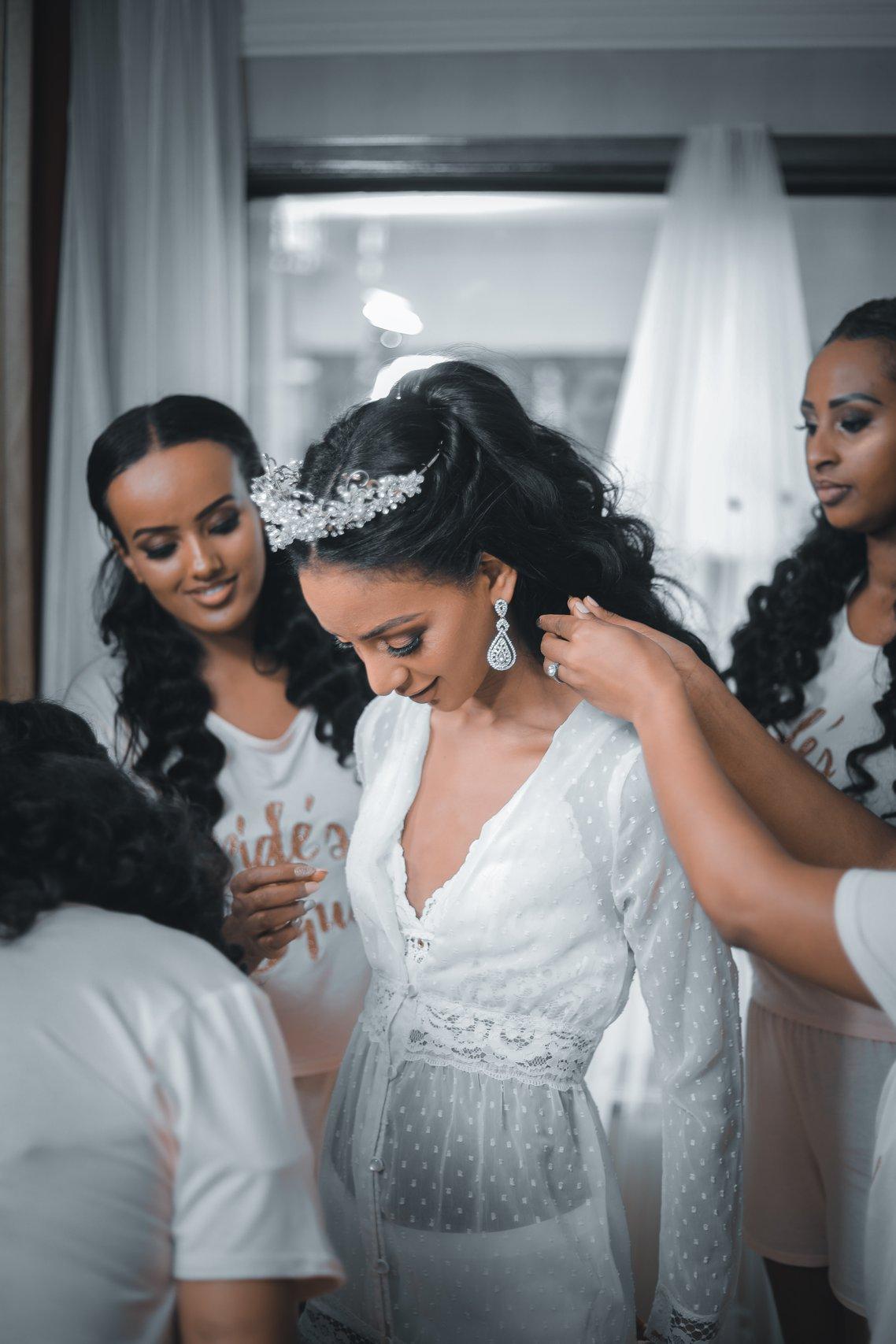 You may not quite be borrowing a tiara from the Queen like Meghan Markle or Kate Middleton but wearing some family 'jewels' will make your wedding day outfit even more magical, even if the borrowing part is spontaneous, as it was in journalist Julia Scirrotto's case:
"For my 'something borrowed' my mother-in-law kindly lent me an amethyst ring, which was a family heirloom. However, I completely forgot to bring it to the ceremony! While my dad and I were waiting to walk down the aisle I realised the error and panicked, and in a pinch he lent me my own grandmother's wedding ring, which he always wears on his pinky. So my mistake actually took on a really lovely and meaningful twist."
20. A Cake Knife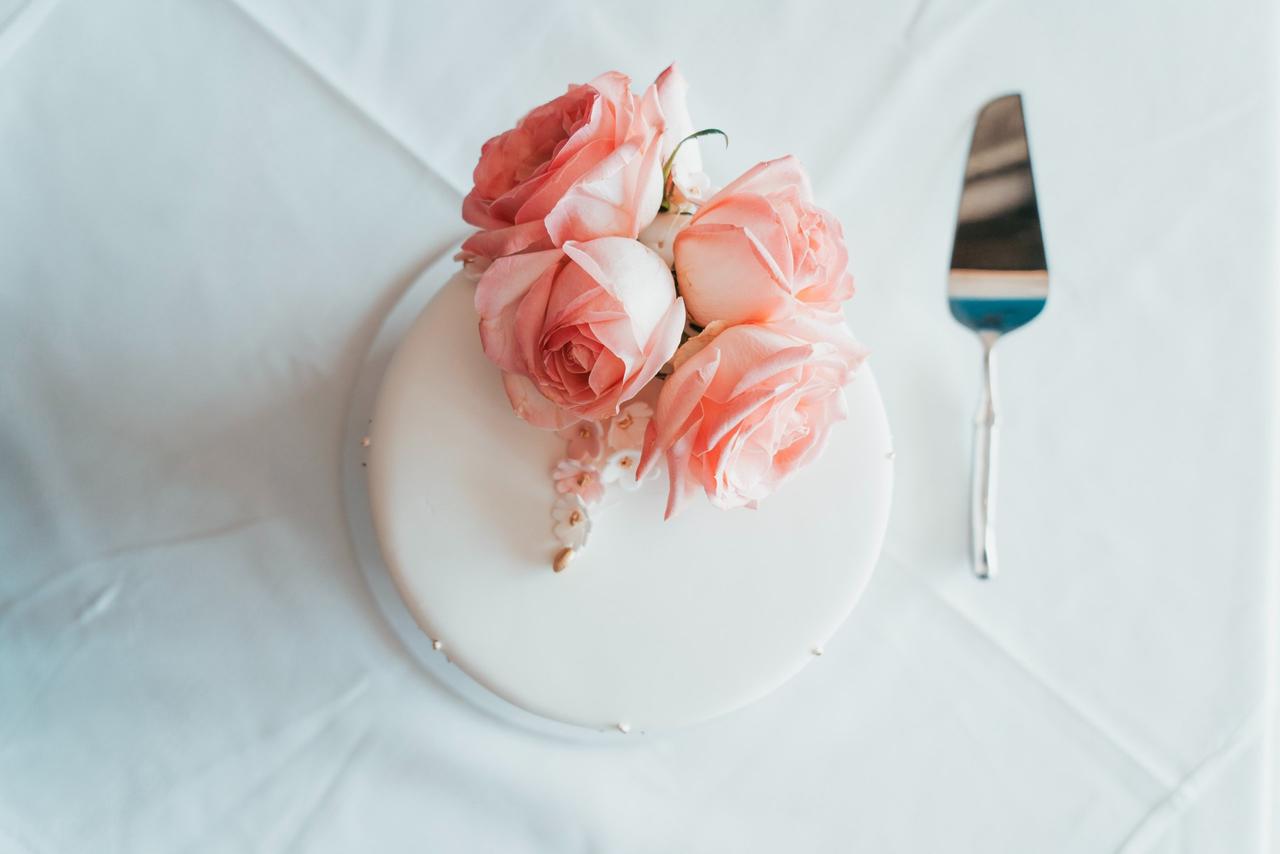 Sheila, who was a bride in the 60s, borrowed her wedding cake knife and started quite the family tradition in doing so:
"The cake knife was bought for my parents by my uncle. I borrowed it for my wedding and when I later inherited it I was able to lend it to both my son and daughter on their wedding days."
READ MORE: Wedding Cake Knives: Cut Your Cake in Style
21. An Underskirt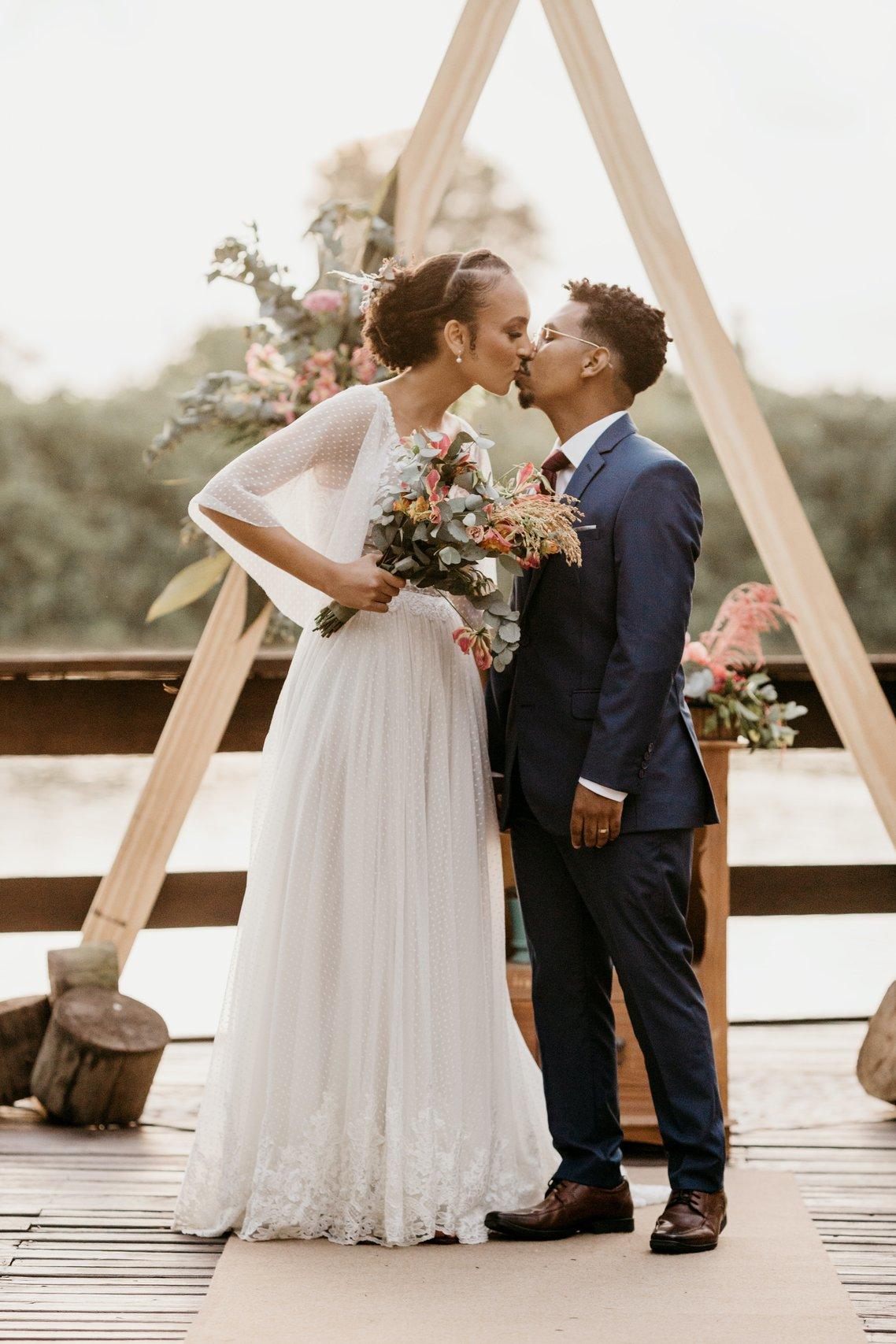 Borrowing an underskirt from a friend, sister or relative quite literally adds another layer to the 'something borrowed' idea, as Hitched forum bride Stephisaur explains:
"I'm borrowing my mum's petticoat – it's still in pristine condition from her wedding to my step-dad 15 years ago. It really suits the shape of my dress."
Real bride Lesley followed suit, keeping the 'something borrowed' circle of love going:
"My best friend got married the year before me, and her 'something borrowed' was the underskirt which the hoop of her wedding dress was attached to. I then borrowed it on my wedding day."
22. A Trinket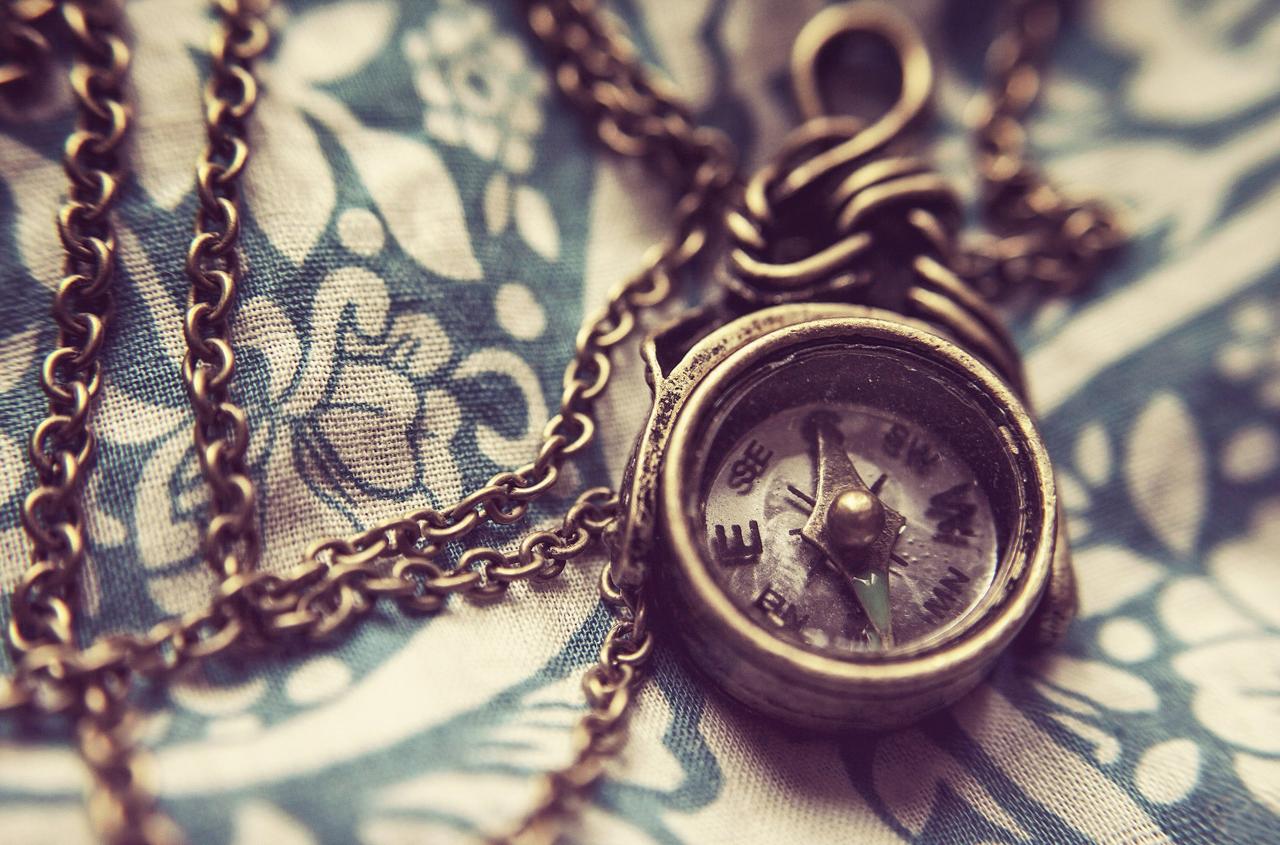 Your 'something borrowed' really can be anything that means something to you – you can tie trinkets to your bouquet, borrow an ornament for the tob table or even get married on a family rug. Just be sure to ask first...
After both shoes and 'something blue'? Let us walk you through 33 of the best blue wedding shoes to get you started.