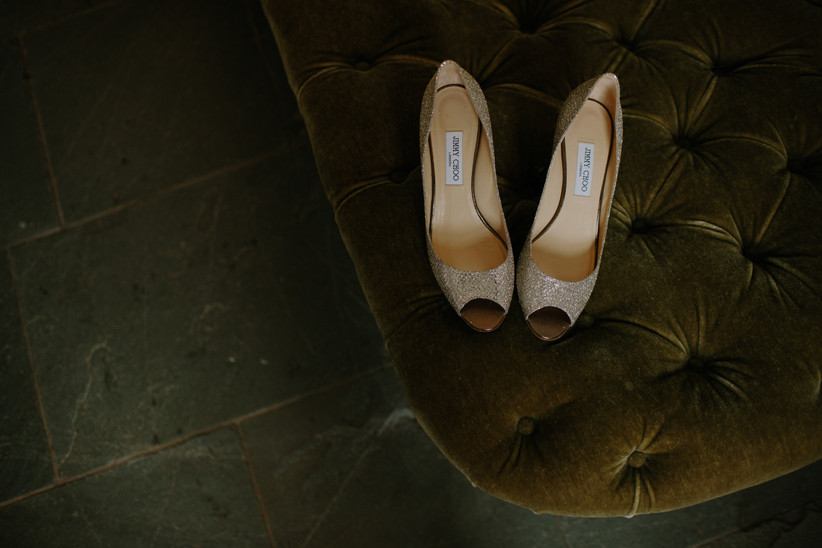 Everyone is familiar with the wedding tradition "Something old, something new, something borrowed, something blue and a silver sixpence in her shoe." It's relatively easy to find something old, new and blue (such as blue wedding shoes), but something borrowed can leave you a bit stumped.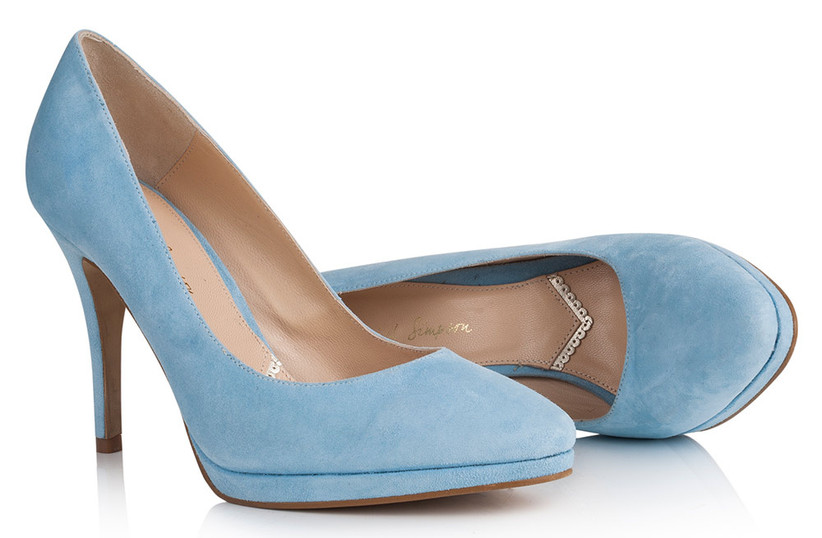 Image credit: Rachel Simpson
We've explored the significance of having something borrowed and asked real brides, including a few industry experts, what they had as their something borrowed for their own weddings.
What Does Something Borrowed Mean?
Originally the bride was expected to borrow something from another woman who'd had a long and happy marriage – by borrowing an item of theirs, she was in effect borrowing some of their happiness for her wedding day, which would then hopefully stay with her throughout her own marriage.
Something Borrowed Ideas
If you're still on the lookout for something borrowed, here are a few more ideas to inspire you.
1. First Dance Song
It doesn't have to be something tangible – why not 'borrow' the first dance song from your parents' or best friend's wedding? We'll even lend you a few first dance tips to get you on your way.
READ MORE: Our Favourite Unusual First Dance Songs
2. Cufflinks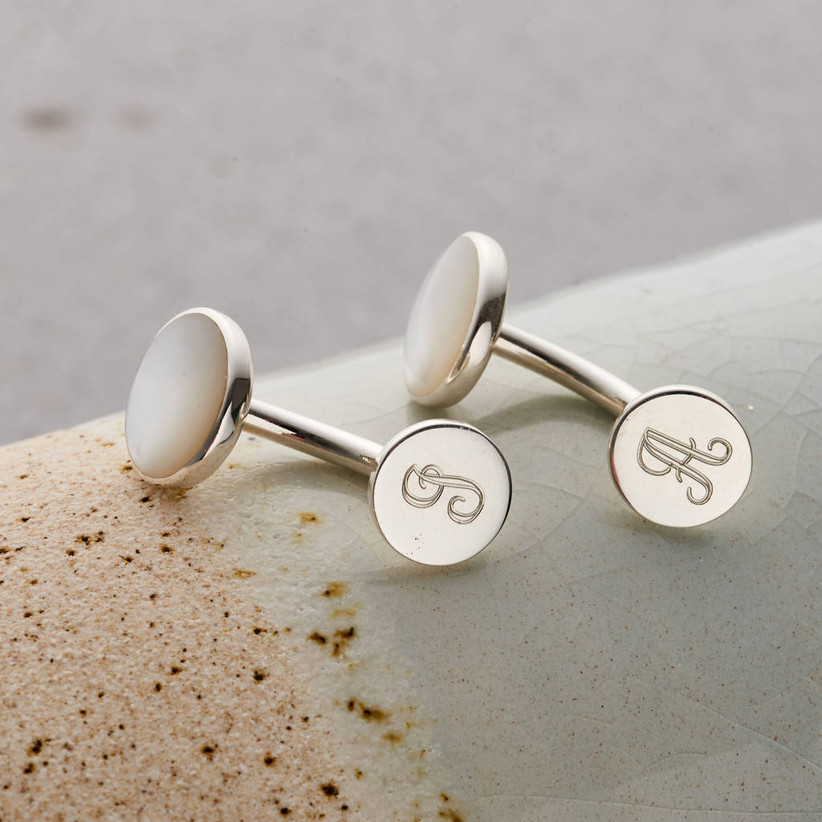 Image credit: Posh Totty Designs
Why should the onus be solely on the bride to bring all the good luck? Share it out with the groom and ask him to borrow something – it could be cufflinks, or perhaps one of his friends had an alternative buttonhole he admired?
3. Your Wedding Dress
Go all out and rent a designer gown for your wedding day – borrowing your wedding dress isn't for sentimental types as you don't get to keep it forever, but it saves you the trouble of having to preserve your wedding dress.
4. Cake Recipe
What about something borrowed everyone can enjoy? Borrow your grandmother's cake recipe for the wedding cake or a classic wedding cocktail to serve as your welcome drink and call it a 'something borrowed'.
5. Your Veil
Did a close friend or a family member have a wedding veil that you love? Why not ask to use it as your something borrowed – it's also a great wedding budget hack!
6. Shoes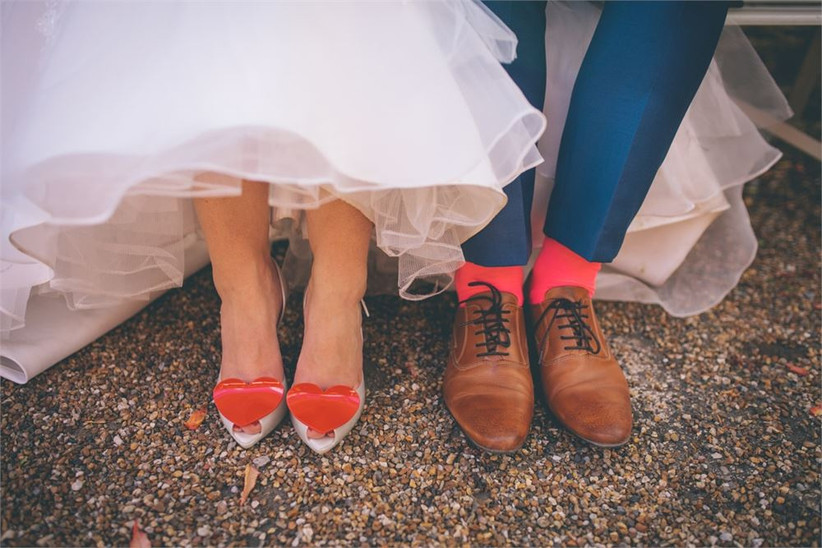 A lot of people wear their wedding shoes once and never again! Perhaps your sister or a bridesmaid could lend you their once worn wedding shoes.
7. Your Readings
Perhaps you want to 'borrow' a reading that a friend or family member had one their wedding day? If they bought the book that contains the reading then you could borrow it on the big day.
8. Brooch
You may want to borrow a beautiful brooch from a family member – you could use it worn on your dress or have it pinned to your bouquet to add a little bit of sparkle.
9. Hair Accessories
Borrow a pretty tiara or hair comb that will complete your bridal look and be extra special as it has been borrowed from someone in your life.
What Was Your Something Borrowed?
If you're stuck for ideas about what to borrow, why not be inspired by what other brides have used in your situation?
Jewellery
Kate Middleton borrowed one of the Queen's tiaras for her 2011 wedding to Prince William.
Journalist Julia Scirrotto shares her something borrowed story: "For my 'something borrowed', my mother-in-law kindly lent me an amethyst ring, which was a family heirloom. However I completely forgot to bring it to the ceremony! Whilst my dad and I were waiting to walk down the aisle I realised the error and panicked, and in a pinch he lent me my own grandmother's wedding ring, which he always wears on his pinky. So my mistake actually took on a really lovely and meaningful twist."
Web designer Heather Hulbert followed tradition and borrowed something from her mum: "I borrowed a pearl necklace and bracelet from my mum. The necklace actually originally belong to my late gran, who was my mum's mum. The pearls really suited my vintage style wedding dress!"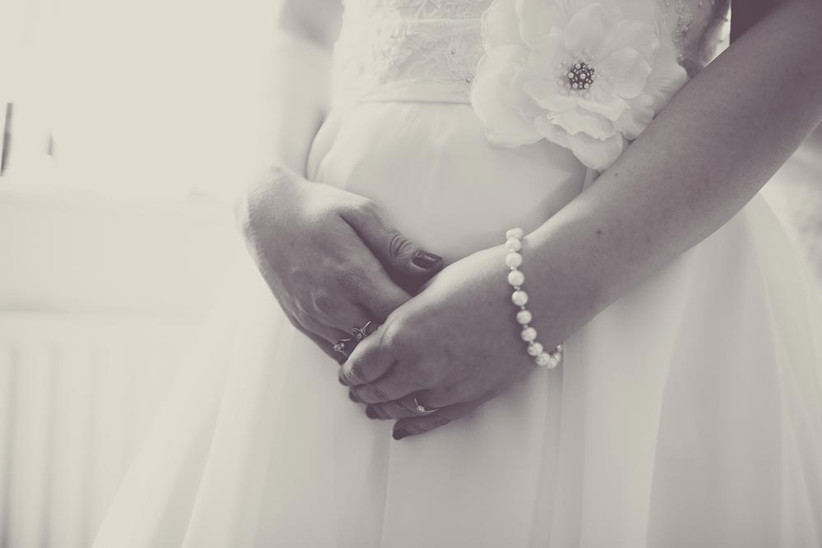 Image credit: Beki Young Photography
Senior Features and Travel Writer at You & Your Wedding, Hollie Bond, also used her mum's jewellery: "I borrowed my mother's jewellery – a diamond bracelet and earrings – both of which had been gifts from my dad to her."
Bridal Attire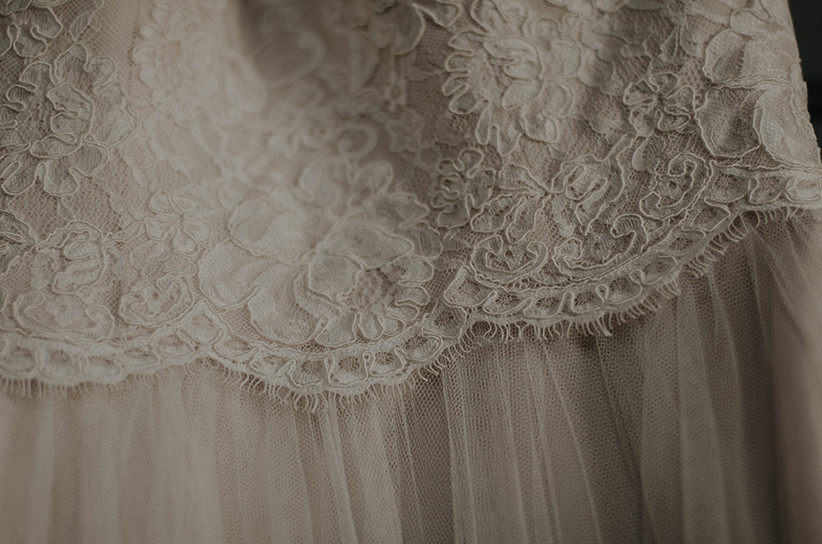 One of the brides from our Hitched forum, Stephisaur, will also be borrowing something with family significance: "I'm borrowing my mum's petticoat – it's still in pristine condition from her wedding to my step-dad 15 years ago. It really suits the shape of my dress."
Real bride Lesley followed suit, borrowing something for her dress: "My best friend got married a year before me, and her something borrowed was the underskirt which the hoop of the wedding dress is attached to. I then borrowed it on my wedding day."
A Sentimental Ornament
Mrshappygirl, a bride from the Hitched forum, found an unusual something borrowed which is perfect for her: "I'm borrowing a tiny silver horseshoe that my mum and dad had on top of their wedding cake – I'm planning to tie it to the stem of my bouquet with a silk ribbon. It's such a lovely thought to know that I will be carrying a little piece from their wedding and 35 years of happy marriage around with me on my own wedding day – and an added bonus that I love horses!"
A Cake Knife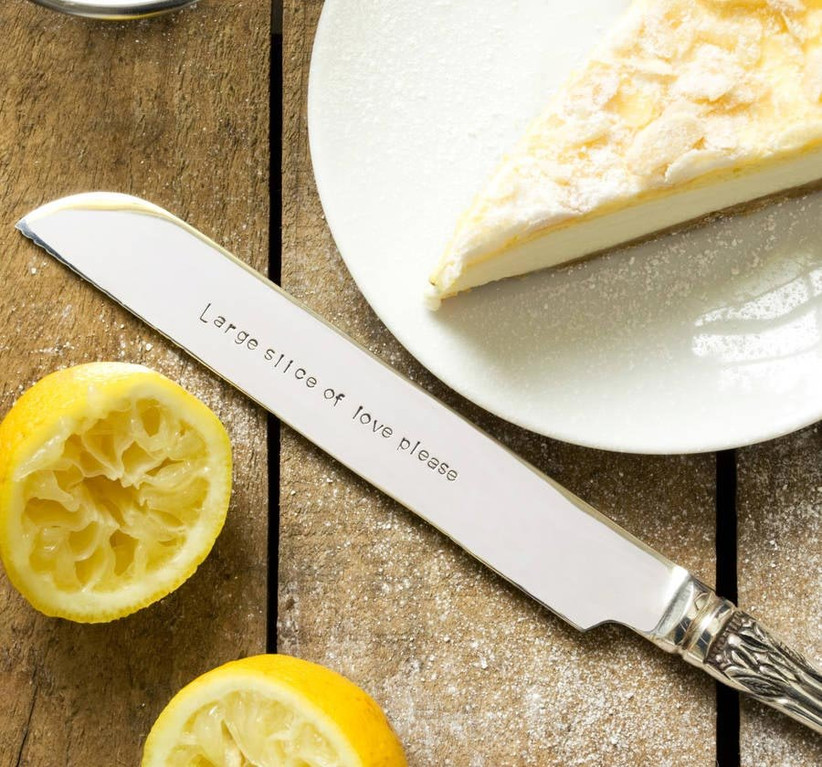 Image credit: Spoon Queen
Sheila, who was a bride in the 60s, borrowed her wedding cake knife: "The cake knife was bought for my parents by my uncle. I borrowed it for my wedding and when I later inherited it I was able to lend it to both my son and daughter on their wedding days."
READ MORE: Wedding Cake Knives: Cut Your Cake in Style
If you're now thinking about your something blue, be sure to read our edit of the best blue wedding shoes.