15 Budget-Boosting Swaps to Make to Save For Your Wedding
Do you really need that daily latte? Is subscribing to ten streaming services a *little* excessive? Is the gym sauna worth that hefty monthly bill? It's time to re-evaluate and save!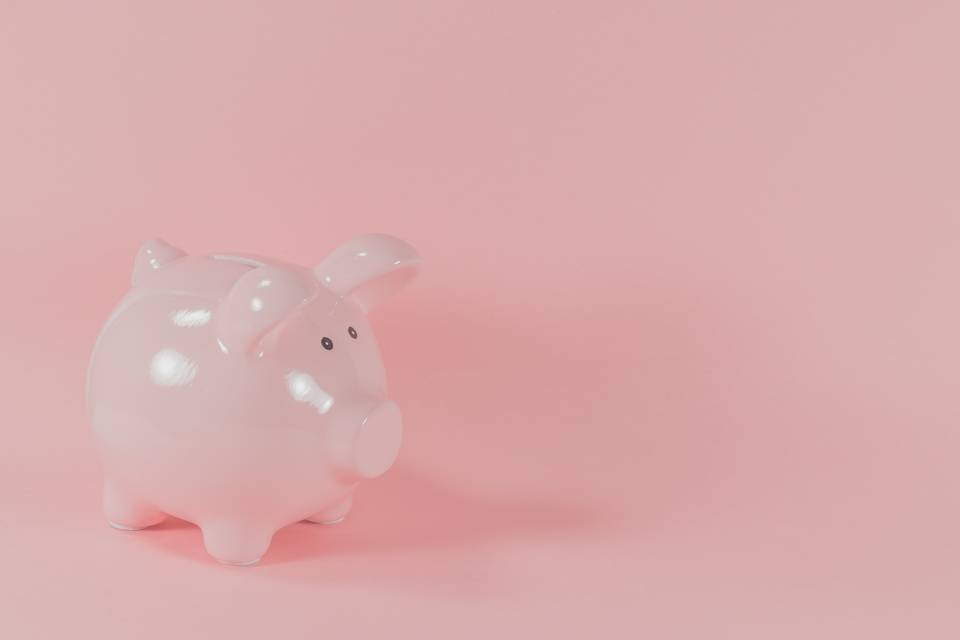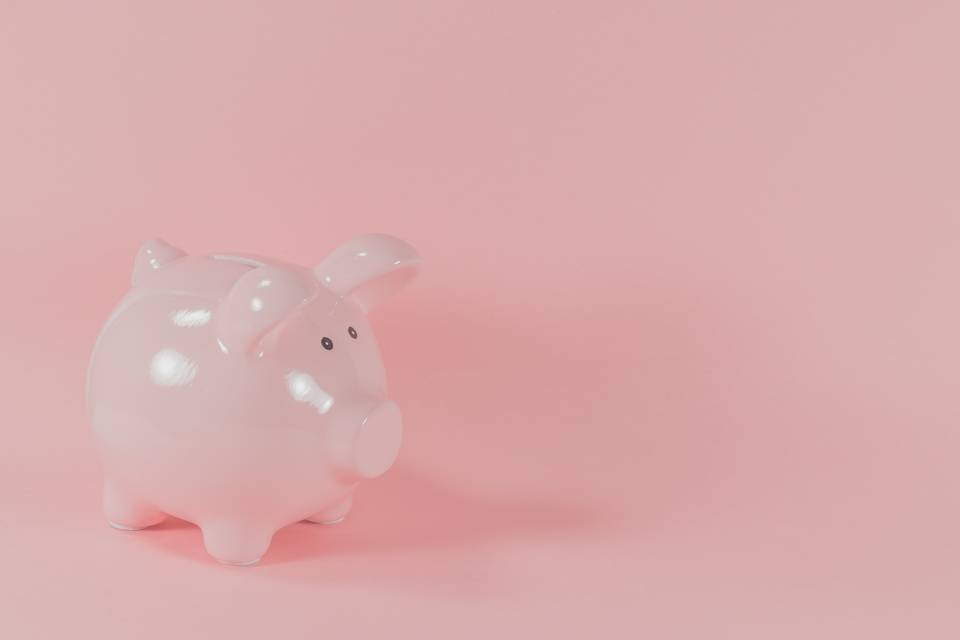 Choosing things to give up to save for your wedding may not be the most exciting prospect, but when it comes to planning your wedding budget, the amount you can save for your wedding will often play a huge role in determining your final wedding cost.
To help you on your way to planning the wedding of your dreams, we've rounded up 15 things that you should consider giving up in order to save as much money as possible, however, this is just advice. Don't get us wrong, if you made all of these tweaks to your lifestyle, you would save money - but there is more to life than just saving.
We'd recommend taking a look at this list of costly things you could give up, and picking a handful to implement. Giving up an expensive habit, or cutting down on something that isn't cost effective doesn't mean you can never do it again. We're all about moderation here at Hitched. Instead of grabbing a coffee every day, save it for the weekend only. Instead of subscribing to 10 streaming services, cut down to two.
15 Things You Should Give Up Now to Save For Your Wedding
There are plenty of ways to save for your wedding that don't include putting your entire life on pause, or eliminating everything that's fun and feels like a treat. But implement a few of these cost-cutting tactics and your wedding savings account is guaranteed to grow in size.
If you're feeling excited about saving money, don't miss our edit of the loveliest budget wedding venues!
1. Bakery Breakfasts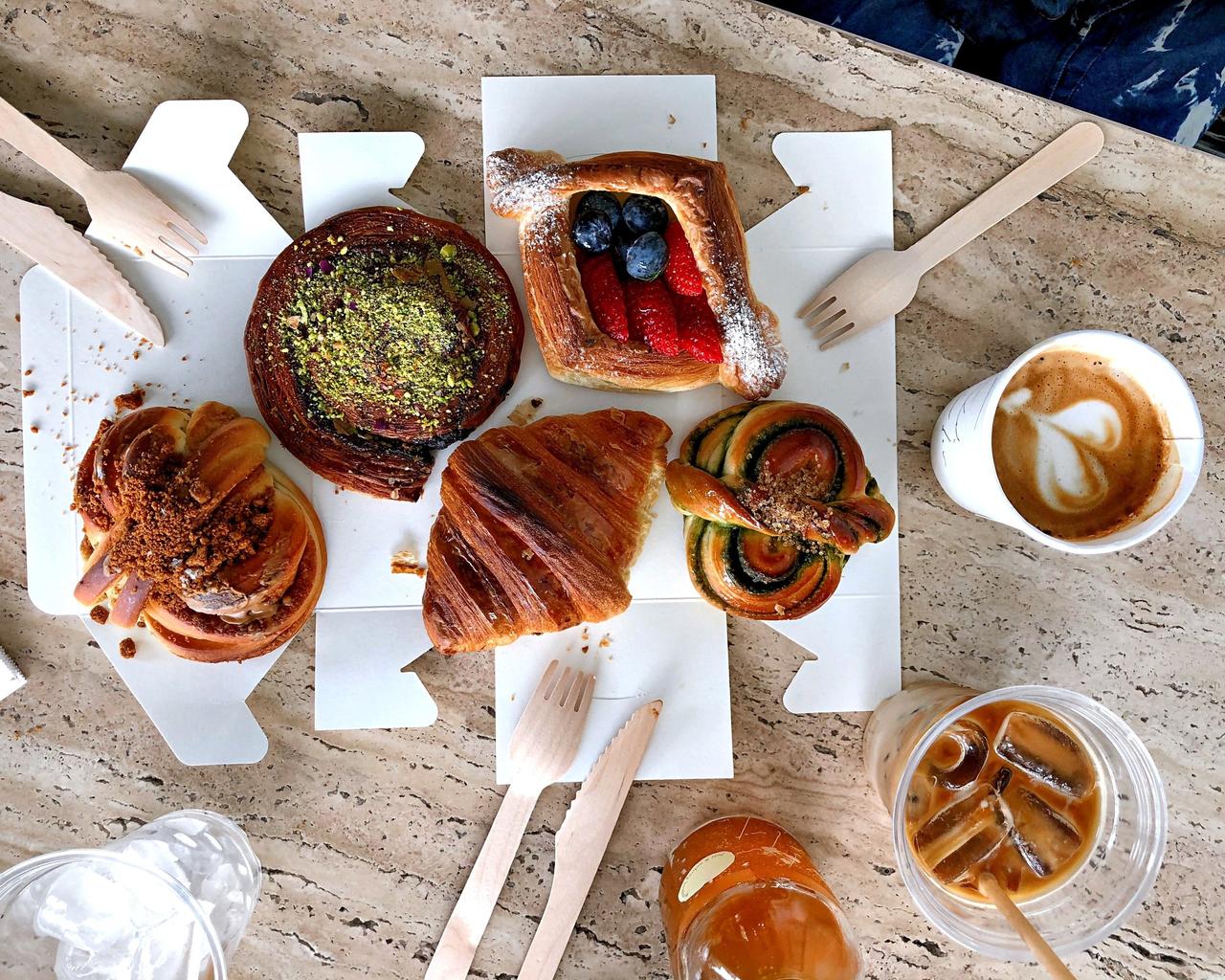 It can be hard in the morning when you're rushing around looking for that earring you had five minutes ago, your train leaves in exactly 13 minutes and you haven't even done your eyeliner yet - but buying breakfast on the go can increase your monthly spend significantly, especially if you favour artisan coffee shop eats over supermarket buys.
Whilst £2.50 on a croissant or breakfast bar may not seem like a huge expense at the time, it can easily add up. Doing this every day could see you spending in excess of £50 a month just on breakfast alone.
Swap For: Having breakfast at home is always going to be your cheapest option as you can include a multipack of porridge, cereal or loaf of bread in your weekly food shop - however, those who are able to work from home will find this much easier to do.
If you find yourself far too busy to eat at home before you leave, keep a breakfast stash at your office. There are plenty of breakfast items that have long use-by dates like cereals and porridges which you can keep in your desk drawer.
If that's not an option for you, at the very least, opt for supermarket on-the-go breakfasts as opposed to independent bakeries. Whilst they are lovely, they are not a sustainable everyday treat for someone who is trying to save money.
2. Takeaway Coffee
It is quite fun strutting down the road, sunglasses on, takeaway flat white in hand. It makes us feel a bit like Kim Kardashian, sans entourage. But it is also quite expensive. These days, a barista coffee will set you back around £3 every time - and we know that most coffee drinkers need at least one buzz a day. In a calendar month, you're talking about an expense that could set you back as much as £90!
Swap For: Making a coffee at home to take with you on-the-go is the ideal solution. If you can't bear the thought of swapping the frothy coffee for an instant one, buying an at-home coffee machine could save you a lot of money in the long run. You could buy yourself a pod or granules machine for the same, or even less than what you'd spend in a month buying one to-go every day.
Even if you did this the majority of the time, and treated yourself to an on-the-go coffee every once in a while, your bank account will really benefit.
3. Bottled Water
We're coming after your bottled water too. Not only is buying bottled water bad for the environment, but it is so much less cost effective than using a refillable bottle. Of course, there will be times when you're out and need a quick drink to stay refreshed - but having this as a habit isn't good for your pockets or the planet. This is definitely something to give up when saving for a wedding.
Swap For: Refillable water bottles have never looked better. There are so many cool designs out there these days, with personalised water bottles and ones that will keep your water super chilled for up to 24 hours! You can even get ones with clips that attach to your work bag so carrying it isn't necessary. It has literally never been easier to not buy bottled water.
4. Lunch Out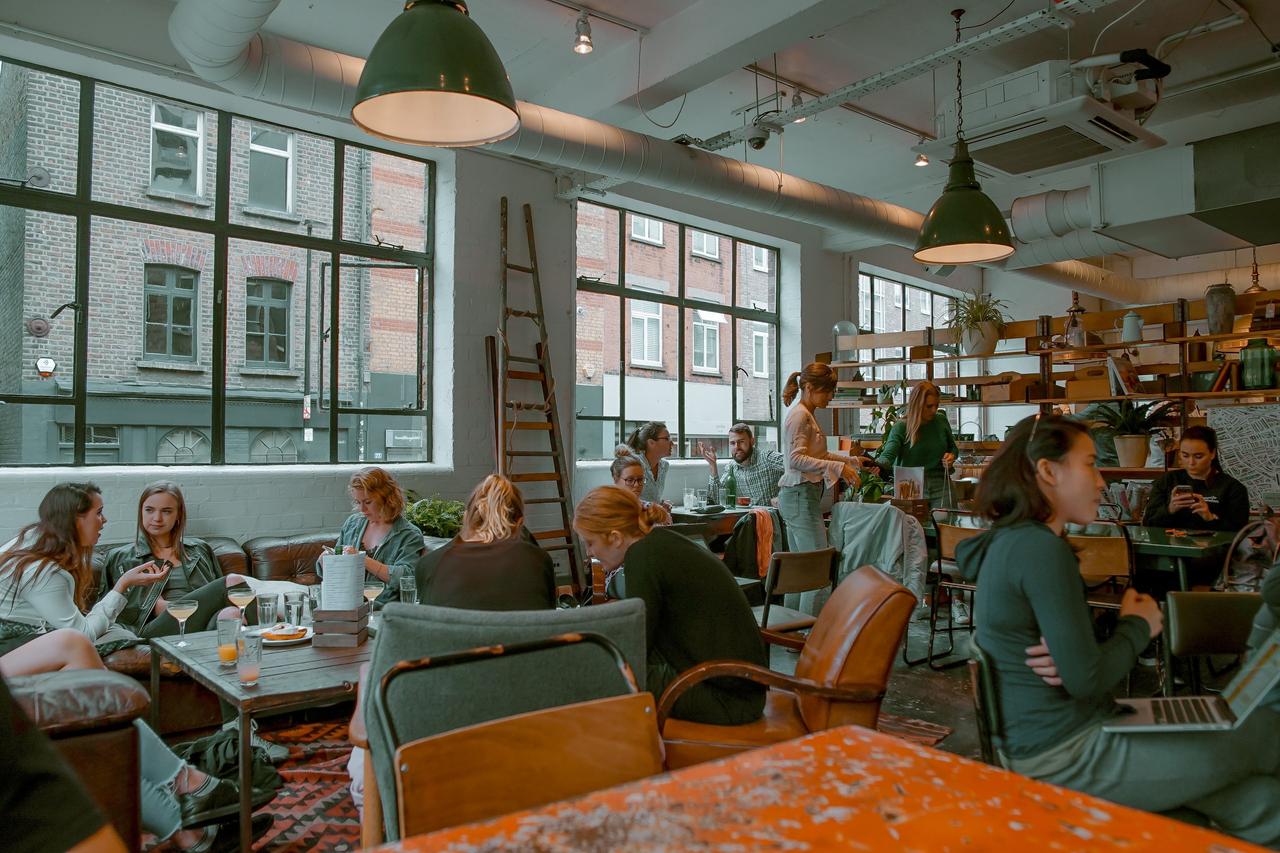 A sandwich, crisps and a drink for £3? Wow, sounds like a bargain. But is it really? £3 on weekdays adds up to £15 a week, which is around £60 a month. That's assuming you never buy a 'till treat' either, which are so hard to resist. We're talking £780 a year approximately, and that's not including lunches out on the weekend.
We're not saying never, but prioritise lunches out as more of a treat than a daily occurrence. Think of all the wedding treats you can buy with that, if you make your own lunch and take it to work.
Swap For: Taking a packed lunch to work is the best way to save money on lunches out. To make it stick, do a bit of batch cooking on a Sunday and make yourself something delicious that you can portion out - something that will quash the temptation to go out for a bite.
When it comes to the weekends, again, prioritise. If you're off for a walk or to the shops, take a sandwich or a snack with you. To ensure you're not missing out altogether, schedule in date lunches or a few catch-ups with the wedding crew.
5. Expensive Gym Memberships
Hear us out on this one. Exercise is incredible for your mental health as well as your physical health, so we are by no means saying you should forgo it for the sake of saving for a wedding. What we're saying is, if you really do love going to the gym and exercising, consider shopping around for the best deal possible in your area.
Swap For: Gyms often run special offers, workplaces often offer employee discounts with certain gym chains and you often save money on your gym if you commit to a longer term membership. Some gyms will also offer a discounted rate for members who only want to visit during off-peak times so if you work from home or have a flexible routine, this option could be worth investigating.
Rather than immediately opting for the most expensive gym because it's convenient, have a think about why you go to the gym and what resources are the most important to you.
If it's for the classes, shop around for a gym with a timetable that suits your schedule so you can go to plenty of them. If you really need a swimming pool or sauna, consider leisure centres that offer these amenities for a much better rate than some of the higher-end clubs.
Alternatively, if your expensive gym membership really does feel worth it for you, ensure you make time to go and prioritise it so you know you are getting your money's worth.
6. Impulsive Online Shopping
We're not telling you to give up online shopping – we're not that cruel. But there are ways to be more savvy with your online shopping - what's the rush? Buying something online without doing any comparisons or research for discounts can see you paying way more than you should be.
Swap For: If there's something you really want or need to buy, take the time to research where it's stocked. It's not just the cheapest price you should be looking for - you should also look for stockists who offer discount codes. Something may be a tad more expensive on a particular website, but they could have a discount for new customers or a special deal running.
Alternatively, is there a dupe for the product? High-ticket items that have a lot of traction often suffer from dupes by other brands - and sometimes these dupes can give the pricier alternatives a real run for their money. Reviews are a great way to figure out whether or not the cheaper alternative does what it's supposed to - and if it does, you could end up saving hundreds.
7. Throwing Instead of Selling
Hoarding items and dumping them are equally awful crimes in our books - especially if you are trying to save for your wedding. You could have a treasure trove sitting at the back of your wardrobe, or in that cupboard where things go to die. Throwing things out or keeping them for no reason are habits that can be tough to change, but when the money starts rolling in, you'll soon be converted.
Swap For: Gone are the days where eBay (which we still love, by the way) is the only re-selling platform available. Now, there are so many community and online platforms where you can sell pre-loved goods. Whether you gather everything at once and take yourselves down to a car boot sale, or play the long game and list items individually online, there is serious earning potential here.
8. Going Out Because of FOMO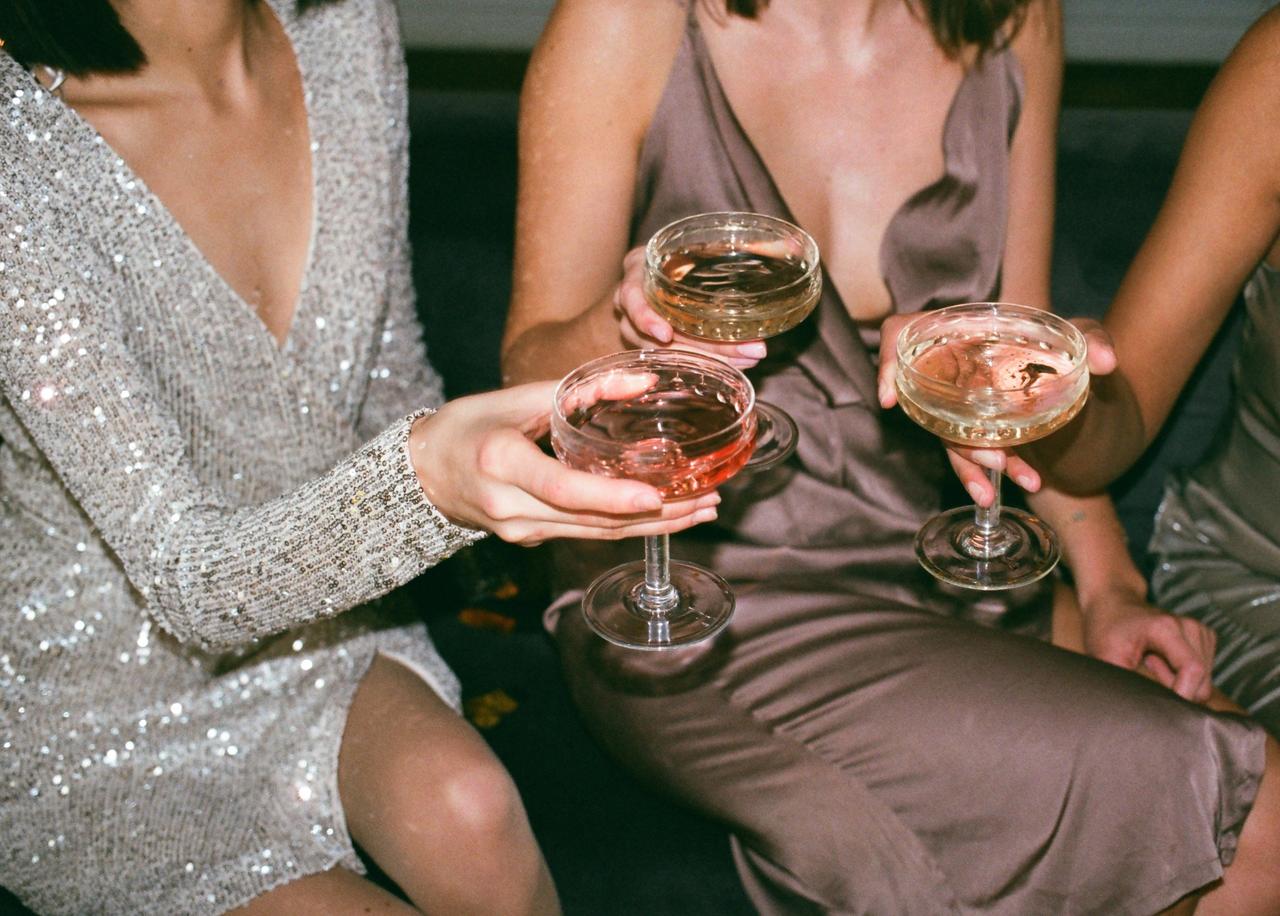 You know when you've agreed to go to post work drinks, and you sit there hoping and hoping someone will cancel so you can just go home…Give up doing this. Just say no to the things you don't really fancy and save yourself the travel costs and the drink/food expenditures.
Saying 'I'm saving for my wedding' is the perfect excuse – if your friends don't understand, just explain it means they won't have to drink cheap wine and have horrible favours. If you're brave enough, why not say no with the reason being that you just don't want to. It's almost 2023, let's leave FOMO behind us. Give it a go, it feels pretty empowering!
Swap For: Goodbye FOMO, we're all about JOMO - joy of missing out, if you hadn't already guessed... There's nothing worse than feeling like you've wasted money on a night out that you never really wanted to go on anyway, so leave that behind and embrace the joy of saving for your wedding instead.
9. Being Lazy With Deals
Think of all your monthly direct debits – gas, electricity, your mobile phone bill…do a price comparison check to see if you're getting the best deals, and if you're not, switch. There are so many advice platforms out there now who can offer real, legal advice on how you can save hundreds every month. If there was ever a time to ditch the easy route, it's when you're saving for a wedding.
Swap For: We're not saying overhaul all of your expenses, just take a look. If you're coming towards the end of any contracts and you're looking to renew, consider booking in an admin day for yourself where you do a bit of research to see what deals and offers are out there.
10. Impulse Purchases
Talking of spending – give up buying stuff on a whim. We know it's tough - a total shopaholic is writing this article - but when you want something, step away from it for a while. Can you live without it? Will you be miserable forever if you don't buy it?
Swap For: Weigh up the important stuff before committing. Shopping using this method means you're much less likely to buy things that need returning, which brings us onto our next point...
11. Not Returning Unwanted Items
We're not judging, we've all been there - sat beside a stack of ASOS bags which really need returning. Why is it that a trip to the post office or local courier shop feels soo much longer that it actually is? Sometimes it's just easier to keep the items. You don't love them, but you do like them and you could find a time to wear or use them. But the easy option can cost you in the long-run.
What's more, if you leave your returns too late, you could end up going past the 30, 60 or 90 day return policy window and have no choice but to keep them.
Swap For: RETURN THE ITEMS! If you are terrible with returns, give yourself some rules to stick to. Don't allow yourself you buy anything new if you have any outstanding returns. This rule will ensure you never find yourself with stacks to return, and it will also get you into a healthier shopping routine, if that exists.
As long as it is, we can't tell you how rewarding that feeling is when you get the joyous "We've processed your refund!" email and the funds are credited back to your account.
12. Holidays!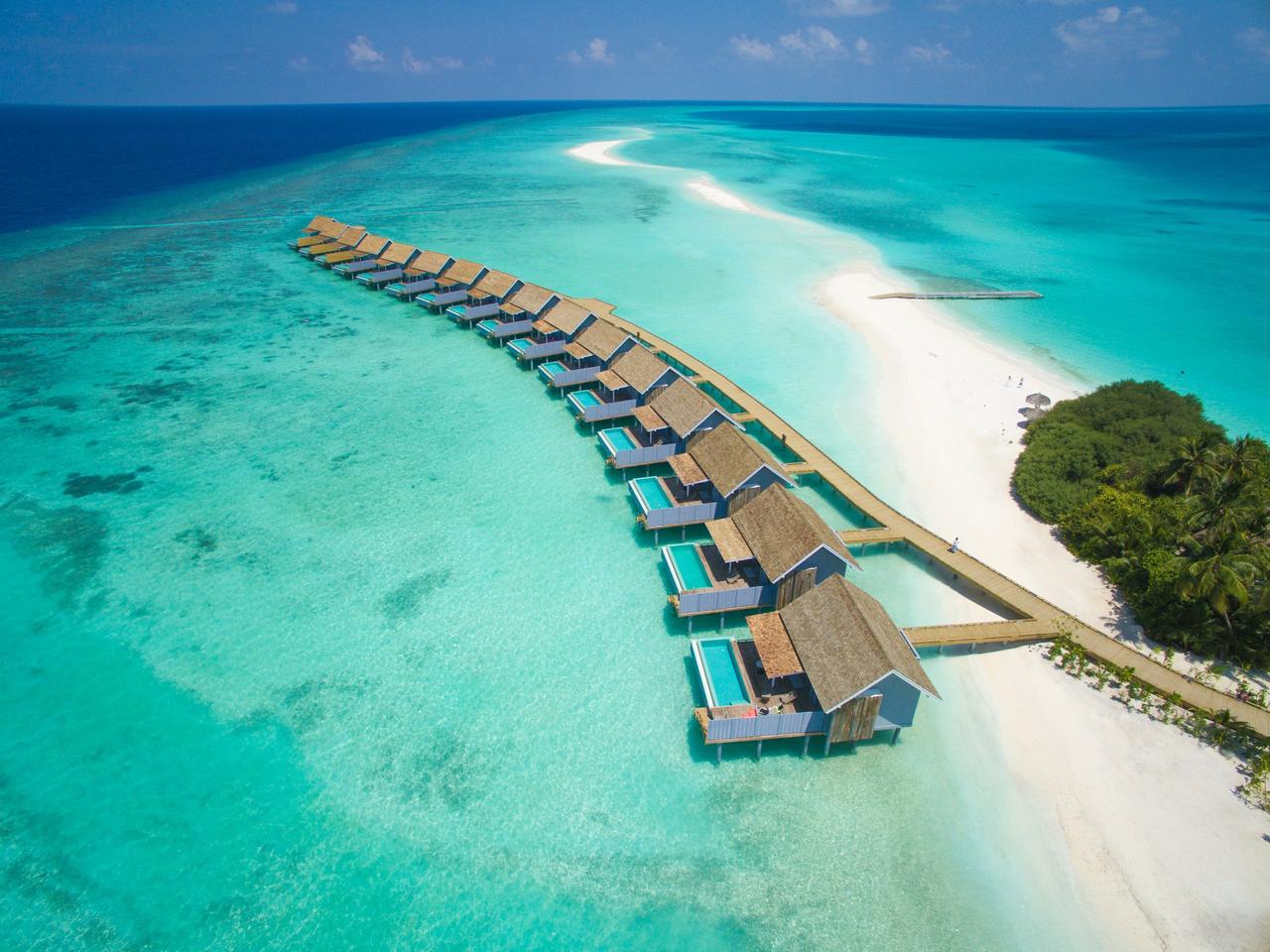 It's time to talk travel. We love travelling as much, if not more, than the next person. Heck, we have a whole section devoted to honeymoon and travel articles! But extensive holidays and lavish trips are a luxury that you can easily forgo whilst you're planning your wedding.
Swap For: If you don't want to eradicate your travel hobby altogether, you don't have to. There are a number of cheap holiday destinations that offer just as much fun and excitement as the most luxurious of holidays. You could swap that Maldives getaway for a weekend away in the UK or a couples spa trip.
There are plenty of ways to still feel like you're getting away without breaking the bank. Luxury holidays can cost thousands, sometimes even more. Just imagine what that could do for your wedding budget!
13. Takeaways
Not getting a takeaway or food delivery has never been harder, because ordering food online has never been easier! With multiple food delivery services at your fingertips, with your card details stored for a super easy checkout, it's nigh-on impossible to avoid temptation - but it's really worth trying.
When you order food online, even from the most affordable apps, it's not long before a service fee, delivery charge and minimum spend see your order increase significantly.
Swap For: A moment of silence for this. Give up your Friday night takeaway or your 'two for Tuesday' treat. It hurts, we know. But you'll be healthier and richer so really it's all for the greater good. In fact, try and cook your favourite dishes from scratch – you might uncover an amazing cooking talent too. Fakeaway is the new takeaway.
14. Disorganised Food Shopping
Always eat before you go food shopping. Shopping on an empty stomach means you're more likely to be walking up and down the aisles, hangry, picking up anything and everything in sight.
Equally as dangerous for your bank account is not being regular with your food shops. Picking up a few bits every few days will not only see you spending more, it also means you're more likely to be popping into smaller, local franchises as opposed to the bigger stores. The bigger the supermarket, the more likely you are to be able to cut your costs as they will have own-brand alternatives and more choice.
Swap For: Lists and weekly food shops are the key to managing your outgoings. Having a list and sticking to it means you won't double up on things you already have and will only get the things you actually need. It's also worth considering doing your food shop online in advance. Whilst you may have to pay a small delivery fee, you won't be distracted by deals for things you don't need - middle aisle, we're looking at you!
Another way to save money when shopping is to buy produce with good use-by dates to avoid throwing food and having to replace things before the next week's shop. Take carrier bags with you too! 5-10p a time will add up…
15. Streaming Services
Sorry, we know it sounds like we're trying to suck all of the fun out of your Friday night with no takeaway or Netflix, but it's not about abolishing all of your luxuries, it's about re-evaluating and prioritising. Everything is good in moderation - so learn to moderate. Do you need Netflix, Amazon Prime, NowTV, Spotify Disney+, Hayuu, Brit Box and the copious amounts of other services out there?
Swap For: You can get the same music on Spotify without the monthly fees – what are a few adverts when you're saving for a wedding? Commit to one or two TV streaming services that you watch the most shows on and forgo the ones where only one or two series you love are on. It's also worth looking at what packages you have opted for and considering package deals.
Phone and internet providers often offer certain streaming services within their packages. Some streaming services charge you more if you have multiple devices logged in. Others will charge you extra to skip the adverts. Take a good look at what you are paying out for against what you actually use and make cuts accordingly.
Now you know what to give up to save for your wedding, it's time to start planning your wedding budget. We have a free budget planner and wedding saving tips to help you on your way.