Wedding Anxiety: How to Handle Pre-Wedding Nerves, Stress & Depression
How do you plan a wedding when you have an anxiety disorder? We spoke to an expert for honest, helpful tips on dealing with anxiety
We have included third party products to help you navigate and enjoy life's biggest moments. Purchases made through links on this page may earn us a commission.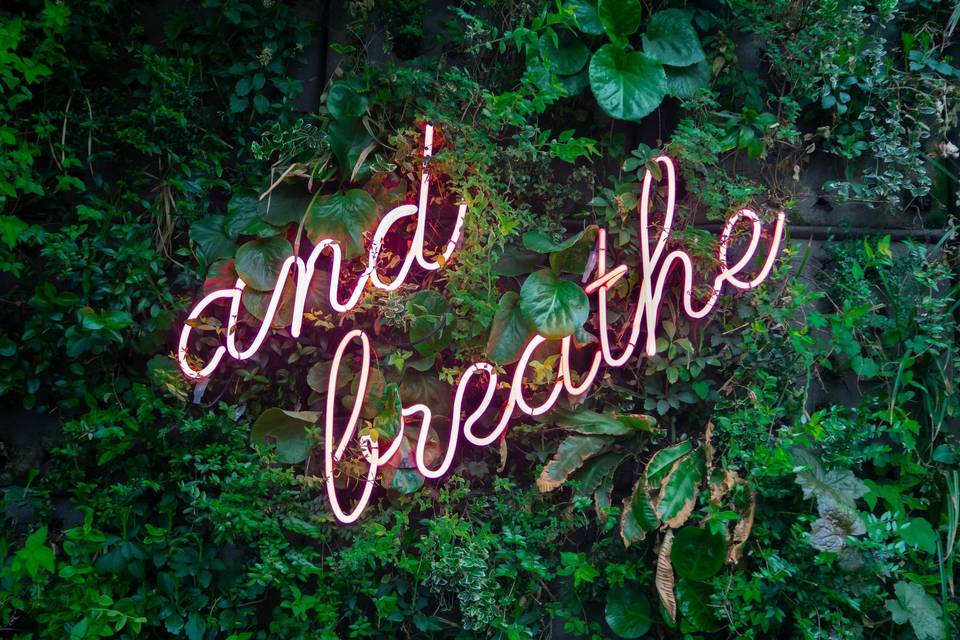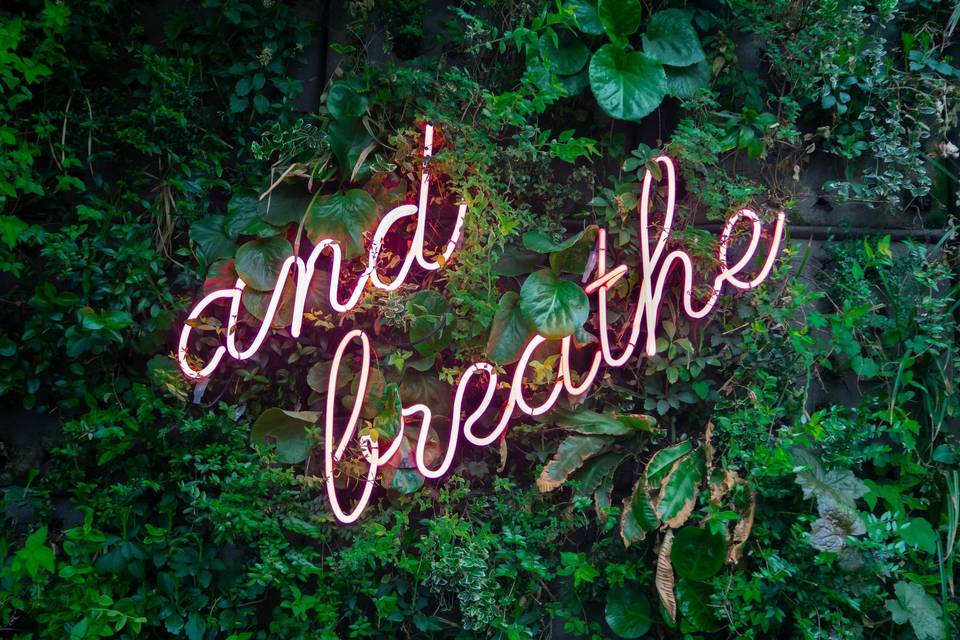 Planning a wedding is arguably one of the most exciting, romantic times of your life, but if you suffer from anxiety, it might not always feel like a joyous time, with some aspects of planning a wedding potentially triggering your anxiety.
Whether you're worried about being the centre of attention at your wedding, or juggling all the admin is weighing heavily on your mind, there are ways to calm wedding anxiety.
Another subject often seen as taboo, which we can't ignore, is pre-wedding depression. If you're feeling depressed ahead of the wedding it's normal to feel frustrated at yourself and question why you're feeling down during what's supposed to be the happiest time of your life.
Once again, it's normal to feel depressed before getting married. We called on the expert help of a mental health professional to explain why wedding depression is a common occurrence. We've also got a guide to post-wedding blues, if you are struggling with those.
Anxiety-wise, we spoke to Anxiety UK about how to deal with anxiety while you're planning your wedding. Plus, we've compiled seven pieces of invaluable advice for nearly-weds with anxiety that'll help you navigate wedding planning.
Read on for your mental health toolkit to help ease wedding-related anxiety and depression.
This content is provided for informational purposes only and is not intended to provide health advice. Please consult with your healthcare provider for information relating to your specific circumstances.
Is It Normal To Feel Depressed Before Getting Married?
Absolutely, feeling depressed before your wedding is not uncommon: "It is absolutely normal to feel depressed before your wedding," reassures Mario Anghinolfi, clinical psychologist and CBT therapist of not-for-profit mental health organisation Therapethical.
"You're taking a step that will change your life, and there's no way around that."
Mario notes that feeling depressed before your wedding doesn't mean you're having doubts, but that you could be overwhelmed with the amount of work it takes to plan such an important event.
Mario encourages us to acknowledge our feelings of disappointment around wedding depression, even when it's challenging to understand why we feel them.
"Because wedding celebrations are often of great joy, it can be challenging to understand why a person might feel depressed before their wedding day," he explains.
What Causes Wedding Depression?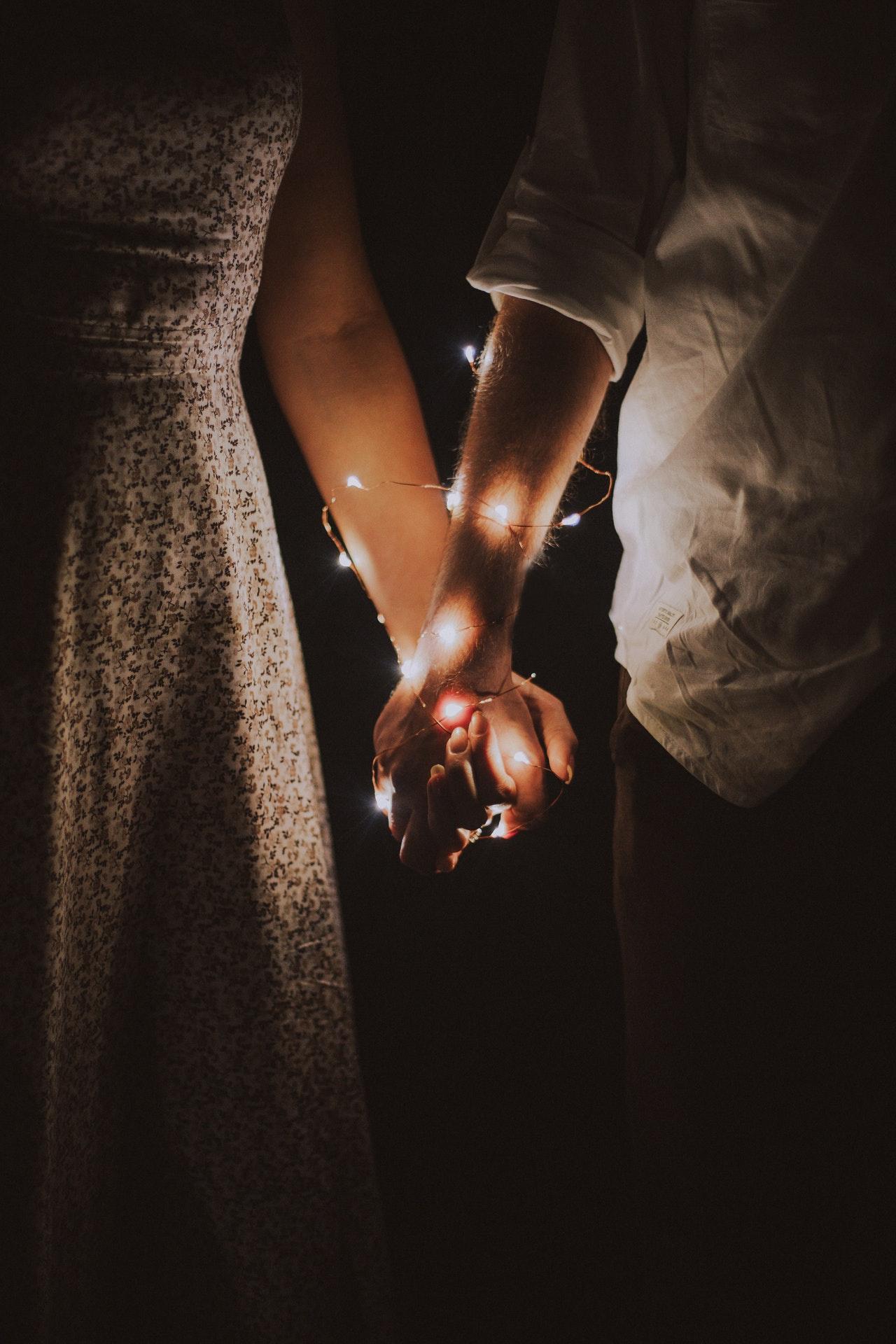 If you've struggled with depression before, planning a wedding could cause the feelings to rise to the surface again. Wedding planning is a lot of pressure, and could set off negative emotions.
The uncertainty surrounding weddings is another cause of feeling depressed before the big day. Mario notes that not knowing what wedding life will be like can trigger concerns, resulting in low mood.
There's no reason to feel embarrassed or ashamed about being depressed before your wedding, but it is common to want to hide your feelings from others.
"From a psychotherapist's perspective, there are two main reasons why we might feel embarrassed or ashamed before our wedding for feeling depressed," Mario says.
"The first reason is that we are taught from a young age that depression is something we should not talk about. When we're young, being told not to talk about something can make us feel like it's something terrible—and if it's something bad, then maybe there's something wrong with us for feeling that way in the first place! This can lead to a sense of shame surrounding our mental health and the things that cause us distress," he explains.
"The second reason is related to our societal expectations surrounding marriage and relationships: we feel like we need to be happy all the time and have no right to express negative feelings regarding our relationship," Mario continues.
READ MORE: 12 Things Married Couples Want You to Know About the Wedding Day
How To Ease Wedding Depression
Many people with mental health issues will know that moods ebb and flow, and sometimes it's as simple as waiting for the feeling to pass. But if you've never experienced depression before, it can be an unsettling feeling - one that you want to shift.
Know Your Feelings Are Valid
"It's important to remember that your feelings are valid," Mario says. "They're real, they're yours, and they're unique to you. They're a part of who you are as an individual, and they can't be erased or negated by anyone else.
"Realise that this is a normal part of the process. It's not just you who feels this way—you're not a weirdo, nor are you alone," he explains.
Get To The Root Of The Issue
"I encourage people to think about what might be causing the depression in the first place," Mario says.
"Do you want this wedding because your family expects it? Is there something else going on in your life right now that's making it hard for you to focus on the wedding? If so, try talking with someone about it—a friend or family member who can help give you perspective on what's happening while respecting your privacy and treating everything as confidential information.
"Acknowledge that your current state of being is temporary. You will pass through this phase and move on to something better in life."
In the midst of wedding planning chaos, our usual ways of looking after ourselves often slip by the wayside, but in unsettled times, self care is more important than ever.
"Make time for self care activities such as getting enough sleep at night so that you wake up feeling refreshed each day," encourages Mario.
"Eating nutritious meals throughout the day, exercising (even if it's just walking where you live), spending time with friends or family members who make you feel good about yourself, taking time each week for spiritual practices such as meditation," he suggests.
"Remind yourself that you have the power within yourself to change things for the better if you want to."
READ MORE: Managing Self Care and Wedding Planning
How To Ease Wedding Anxiety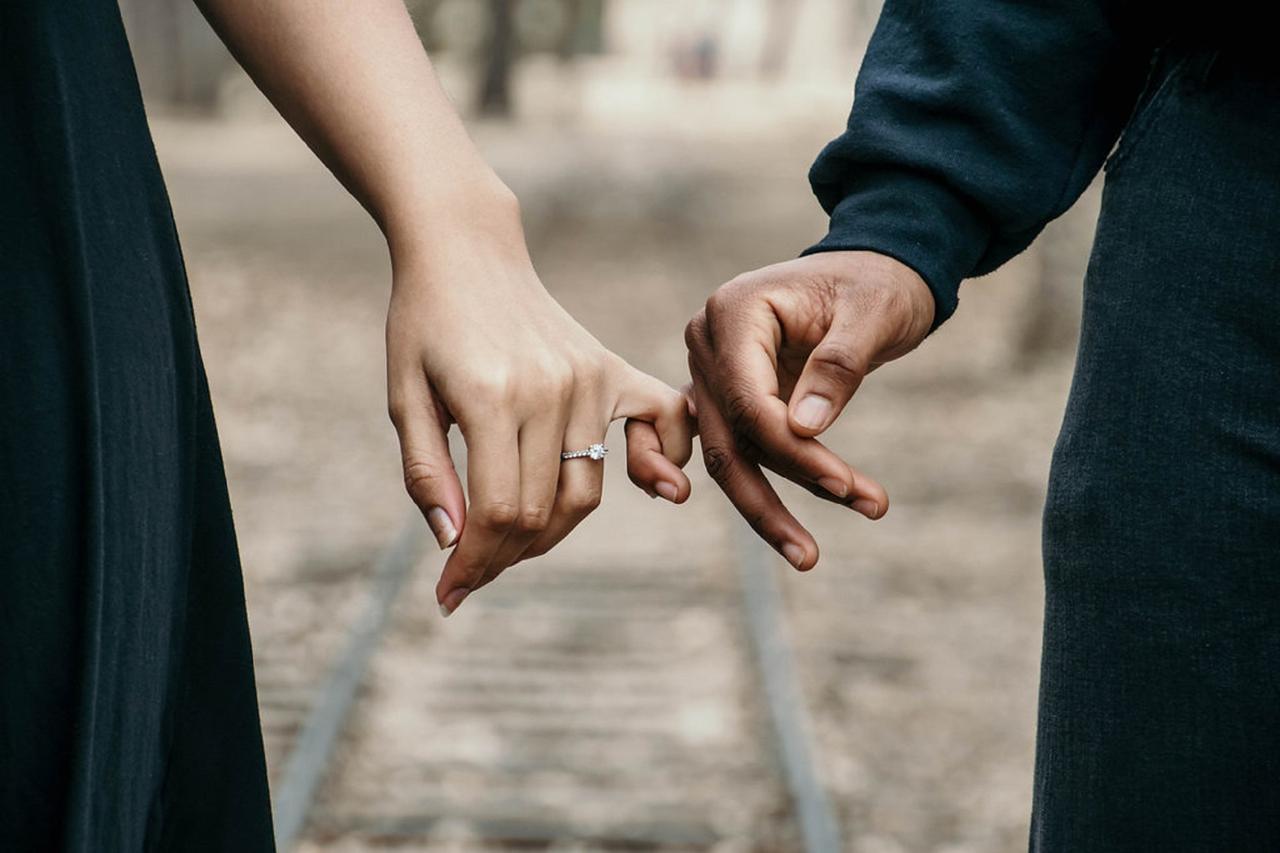 There are a few main triggers of wedding anxiety, including not wanting to be the centre of attention, worrying you won't meet up to the expectations of your family and worrying you have cold feet, to name just three.
We explored the causes of wedding anxiety and explain what you can do about them.
Problem One: I Don't Want To Be The Centre Of Attention
As part of the couple hosting the wedding, this is going to be difficult to avoid. Nicky Lidbetter, CEO of Anxiety UK, suggests that couples feeling anxious should gradually introduce themselves into situations where they are the focus of attention.
"The run-up to a wedding offers a number of great opportunities for this, including wedding dress shopping or hair and make-up trials. Increasing your familiarity with these types of situations makes them a lot less scary," she says.
Nicky also recommends confiding in your family or close friends so that they can bring others into conversations on your wedding day and take the pressure solely off the bride.
"Social anxiety responds very well to Cognitive Behavioural Therapy (CBT), so it might be that undertaking a short course of therapy in advance of getting married may really help with a problem of this nature," she recommends.
READ MORE: You Don't Need to Lose Weight for Your Wedding
Problem Two: I Feel Like I Can't Match My Family's Expectations
As well as being constantly bombarded with social media images of the perfect wedding, couples have the advice, demands and input of their families to contend with – however well-meaning. This can lead to feelings of inadequacy that your wedding won't match up to your Pinterest board or that you're letting down the people you love.
Nicky advises: "It can be worth avoiding scrolling through social media sites filled with extravagant and 'picture-perfect' weddings. Rather, focus on meeting your own personal expectations, they are the ones that count.
"Write a list of what YOU and your partner want from your wedding and keep the items on this list at the forefront of your minds. Remember this is your day and whilst the wishes of other family members shouldn't be totally disregarded they should not be prioritised over your own."
This can often be a sensitive issue for families from multicultural or strong religious backgrounds. Thank them for their feedback, but communicate your boundaries clearly and let them know it's your wedding without stirring up family politics. If you struggle with this, then speak to a close family member who might be able to mediate.
Problem Three: I Can't Tell If This Is "Normal" Wedding Planning Stress Or My Anxiety Disorder
Acknowledging that line where normal wedding stress tips into an anxiety condition can be difficult to judge, but there are symptoms to watch out for.
"A change in eating habits, sleep or avoiding doing things which you used to do without feeling anxious are all tell-tale signs of anxiety becoming problematic.
"Physical symptoms of anxiety include difficulty breathing, palpitations, tension headaches, dry mouth, increased perspiration and dizziness," says Nicky.
If you begin to experience any of these symptoms, it's best to speak to your GP.
READ MORE: Your Guide to Planning an Alcohol-Free Wedding
Problem Four: Do I Have Cold Feet?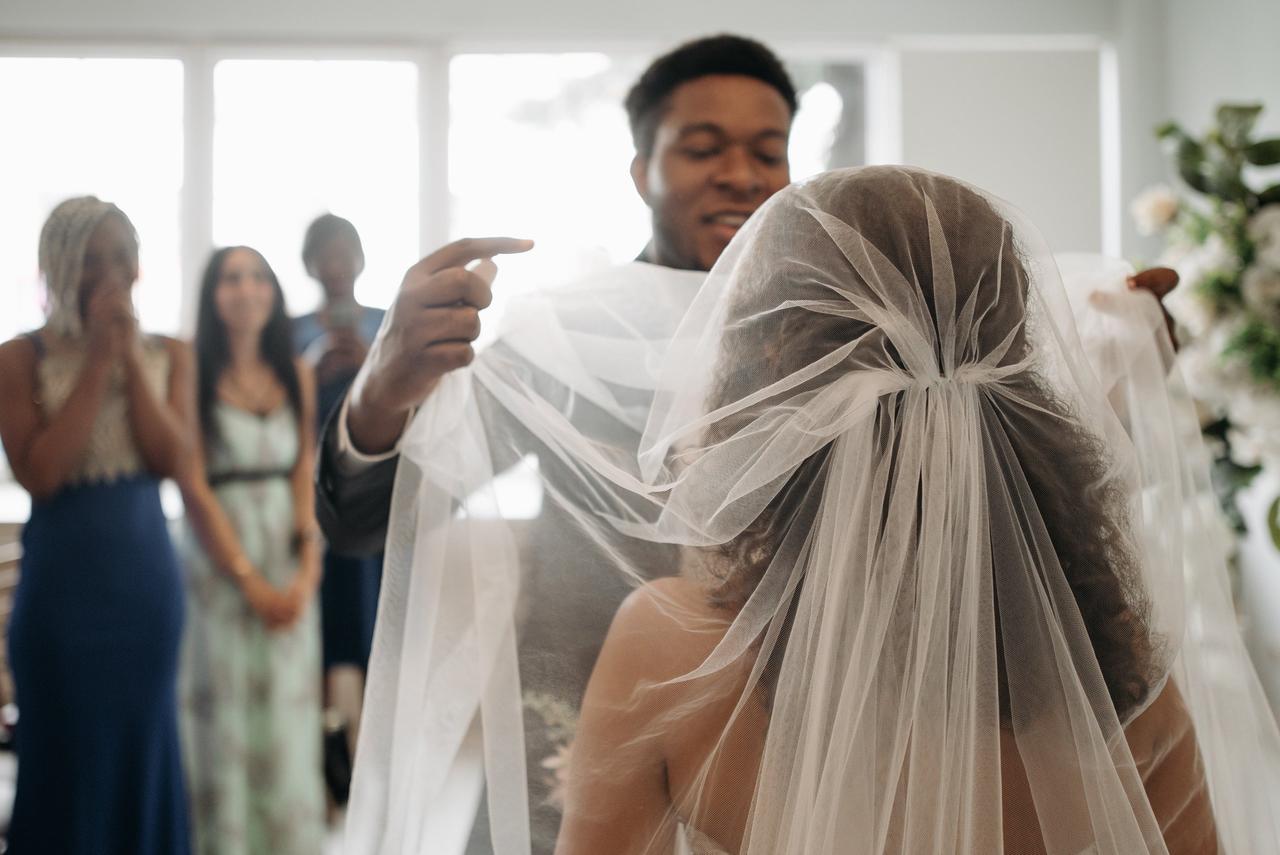 Many people feel pre-wedding jitters but when you're prone to worrying and then questioning every worry, it can be easy to fall into the trap of worrying that you're worrying because you actually might not be with the right person. Complicated, right?
Let's be clear, every couple has some level of problems. The stress of wedding planning can amplify already existing problems and make them seem worse than they are. Throw in the negative thinking that comes with anxiety and it can all suddenly feel like cold feet.
Don't start interpreting things as signs. You need to take off your wedding head, evaluate whether these issues were already existing or whether they've been caused by the wedding planning and will be over after your big day. Plan a day that's just the two of you away from wedding stress and get back in touch with how you feel.
Communication is key; your partner will be your rock through the stress but you need to be honest with them. If you don't know how to broach your feelings, consider booking a pre-marital counselling session – even Prince William and Kate Middleton were reported to have had marriage preparation sessions.
Problem Five: I Can't Stop Picturing Everything Going Wrong
Anyone who suffers with anxiety with be familiar with the feeling of catastrophising things - imagining the worst, when in reality, everything is fine.
Writing your fears down can really help. Nicky says: "Commit your worst fears to paper and then alongside each, write down what the worst outcome would be for each. In the final column have a go at problem solving each of concerns listed. So, if your worst fear is no-one turns up, a practical way of mitigating against this would be to ask people to confirm their attendance and to ensure that the invitations are sent out in good time.
"Feeling out of control is a common trait of those that experience issues with anxiety and so doing as much preparation as you can in advance to avoid minor hiccups can help.
"Ultimately however, no-one can control everything and so learning to accept that things might not go perfectly but that this wouldn't be the end of the world is key. Give yourself wiggle room to get some things wrong; you are human after all."
Problem Six: Everything Feels Out Of My Control
The logistics of planning a wedding means your catering, photography, flowers etc. are all in the hands of different suppliers. When things feel out of your control, that can make you even more anxious.
Regular contact with your suppliers is key, but sometimes things are out of your hands and you'll just need to find ways to cope with your anxiety.
"Simple steps like remaining active, limiting your alcohol and caffeine intake, and ensuring you allow time for relaxation can all make a big difference. Additionally, there are lots of really valuable self-help books, resources and groups available," Nicky recommends.
"Many people find taking a few minutes out each day to practice mindfulness can be helpful as this technique is about focussing on the here and now rather than the past or present. Keeping balance in your life is really important so as not to allow the wedding to completely take over."
Problem Seven: I'm Worried About Having An Anxiety Attack On My Wedding Day
Try Nicky's breathing techniques to reduce anxiety. "These can be as simple as taking a few moments to simply notice your breathing patterns, or breathing in deeply for 5 seconds, holding for 5 seconds, and then releasing slowly over 7 seconds. This will trigger your relaxation response," she says.
"Getting to know the physical lay-out of the venue where you are getting married in advance is also recommended; this helps you to feel in control. Some people also find having lavender oil or something similar that is strong scented and a relaxant can help too."
READ MORE: How to Calm Wedding Speech Nerves
Tips For Wedding Planning When You Have Anxiety
1. Accept It's OK To Hate Wedding Planning
You might love to plan and have every detail under control, but it's absolutely fine if you hate the process of planning a wedding. There's an overwhelming amount of things to consider. It does not make you bad at wedding planning.
2. Have A Long Engagement If You Need It
The average engagement is 20 months – so what? Resist the pressure to set a date immediately and enjoy the feeling of being engaged instead.
Speak to your partner about what you both want and don't put extra pressure on yourself to follow anyone else's timeline.
3. Say Yes To Offers Of Help
Things will come around quickly as the wedding gets closer so pick a friend or family member you trust and delegate things like getting quotes from hair or make-up artists, picking up decorations or doing the final checks with the vendors the week before the wedding. That said, if it stresses you out even more to not do these things yourself, don't feel you have to accept every offer of help.
4. Stick Within Your Budget
Your big day shouldn't leave you worrying about money for years after. Set a definite wedding budget and work hard to stick to it. This might mean compromising on certain things so discuss this with your partner early on.
5. Ditch The Pinterest DIY
Quirky place cards with beautiful calligraphy are great, but not worth the stress. Spray-painted mason jars, DIY wood signs, a mimosa bar – all nice, but all unnecessary. Don't make more work for yourself and just prioritise the biggest finishing touches.
6. Practice Mindfulness
Meditation and mindfulness techniques are also really useful for coping with anxiety and stress and can be done really simply. Try downloading the Headspace meditation app (as part of Anxiety UK membership, they include a year's free subscription). Using this for just 10 minutes a day has been found to have real benefits.
7. Take Time Out With Your Partner
You'll likely experience some strong emotions with your anxiety, which could cause strain on your relationship. Plan in regular dates with your partner where wedding topics are banned and make sure to reassure them that you do want to be with them. If you've worried about your anxiety being cold feet, they may have too!
8. Go Easy On Yourself
Try to reduce the pressure on yourself as much as possible, and that includes from yourself. Accommodating everyone else's needs (or trying to squeeze in that last-minute plus one request) because you felt guilty saying no will only put unnecessary pressure on yourself. If you have to let something go, do it.
9. Find An Outlet For Your Anxiety
From exercise to a bath and a good book, embrace a hobby you love or an activity that destresses you and make time for it.
Finding it hard to switch off? Our edit of the best sleep products will help you get a good night's sleep before your wedding.