The Ultimate Hen Party Playlist: 100 Songs Guaranteed to Get the Party Started
We've put together the ultimate hen party playlist from old school classics to modern day hits - get ready to party
We have included third party products to help you navigate and enjoy life's biggest moments. Purchases made through links on this page may earn us a commission.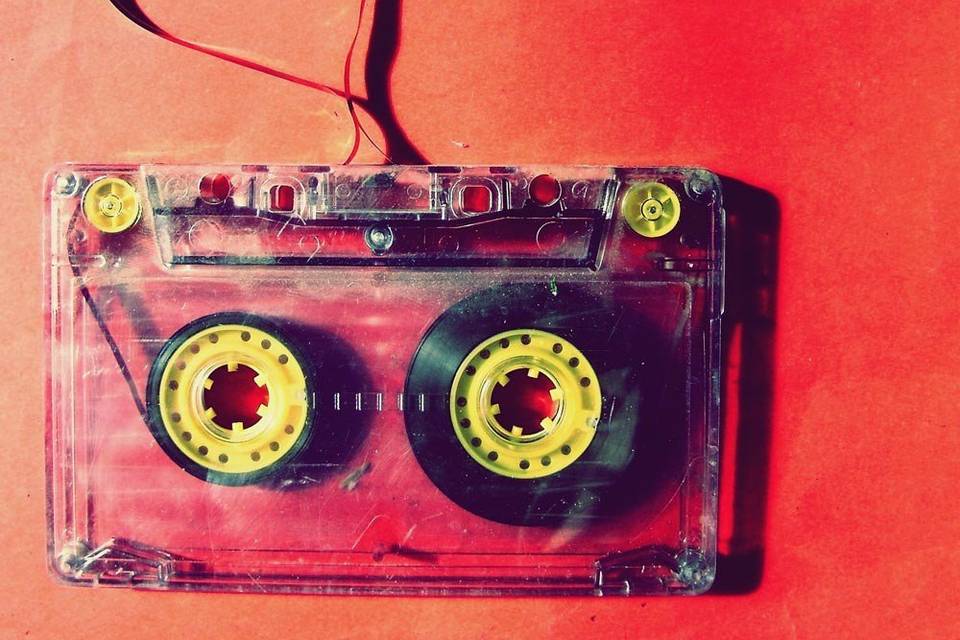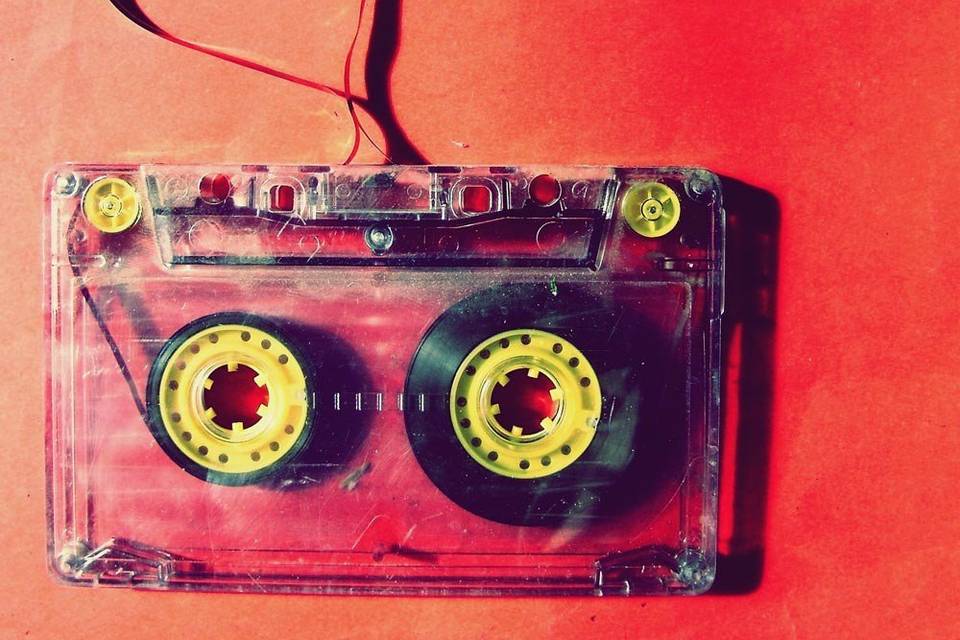 Picked out the perfect hen party idea and printed off lots of fun hen party games? Now all you need is the perfect party soundtrack to get everyone ready for the big night ahead.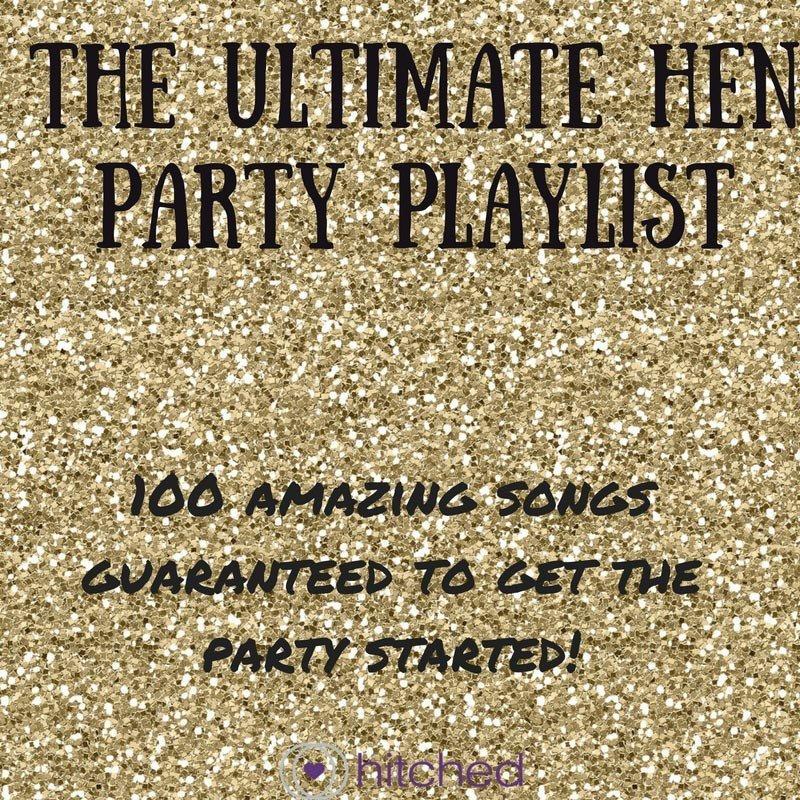 We've put together the ultimate hen party playlist – you can even easily add it to your Spotify account. You're welcome!
1. Lady Marmalade – Christina Aguilera, Lil' Kim, Mya & Pink
Come on, who hasn't belted this out pretending they're in the music video? It can't just be us. This is the perfect song to get the pre-drinking started…
2. Run the World (Girls) – Beyoncé
Beyoncé was born to be on hen party playlists. Everyone will be ready to strut after hearing this absolute tune.
3. Love Machine – Girls Aloud
Love Machine is a total classic in all its forms – but we especially love the Girls Aloud version. Surely they're due a comeback by now?
READ MORE: Download our free printable list of hen party dares
4. Toxic – Britney Spears
In our humble opinion, this is Britney's strongest piece. The distinctive sound will have you totally ready to hit the dance floor.
5. I Kissed a Girl – Katy Perry
This pop hit is an essential for a night with the girls – all together now: "The taste of her cherry chapstick…"
6. We Found Love – Calvin Harris ft. Rihanna
If you want to get everyone dancing, Calvin Harris is your man. Combine it with Rihanna and you're on to a winner.
7. Marry You – Bruno Mars
It is a hen do after all – and when everyone's feeling a bit tipsy from the prosecco this is the perfect song for serenading the bride.
READ MORE: 21 Unusual First Dance Song Ideas
8. Single Ladies (Put a Ring on It) – Beyoncé
If Bruno's romantic lyrics have got the single girls on the hen party feeling a little down, bringing out this girl anthem will perk them right up!
9. Uptown Funk – Mark Ronson ft. Bruno Mars
You've heard this song everywhere lately, but it never gets old. The sign of a true modern day classic.
10. Sound of the Underground – Girls Aloud
We're going nostalgic here – no way was this song released in 2003?! It's stood the test of time and is an essential for a girls' night.
11. Crazy in Love – Beyoncé ft. Jay Z
Who doesn't love dancing to this song? And the fact it's by one of pop's golden couples makes it all the better.
12. Wings – Little Mix
You are never too old for Little Mix – we want to be in this sassy girl group. In fact, we keep trying to make a Hitched tribute act, but our rendition of Wings isn't quite as good…
READ MORE: 17 Unusual Hen Party Ideas for Brides Who Want Something Different
13. Fascination – Alphabeat
Yes, we did put Alphabeat on the playlist – why wouldn't we? As soon as you hear this song, you remember all the words. Don't pretend you don't.
14. Biology – Girls Aloud
We said it before, we said it again – Girls Aloud are well overdue a comeback. We need more songs like this.
15. Mysterious Girl – Peter Andre
You need a bit of Pete on a girls' night out, and his 90s smash hit Mysterious Girl is an essential.
16. Call Me Maybe – Carly Rae Jepsen
Hen parties need a bit of cheese on the playlist, and this song is the perfect soundtrack for when the maid of honour decides to approach that guy she's had her eye on all evening.
17. I Wanna Dance with Somebody (Who Loves Me) – Whitney Houston
Who doesn't love this song?! If you know someone who doesn't, un-invite them from the hen party immediately. You don't need that kind of negativity around you.
18. California Gurls – Katy Perry ft. Snoop Dogg
California girls, they're undeniable. Whether you're from Grimsby or Gosport, this song will have you feeling like you're about to stride down a white sand beach whilst a group of surfers look on admiringly.
READ MORE: 29 Stylish Hen Party Sashes for You and Your Hentourage
19. Wannabe – Spice Girls
Come on, you didn't think we were going to write the ultimate hen party playlist and not have the Spice Girls in the first 20 songs, did you?
20. Get Lucky – Daft Punk ft. Pharrell Williams and Nile Rodgers
Considering you're out to celebrate the bride's impending marriage we know you're probably not up all night to get lucky, but it's still a great tune.
21. Ignition (Remix) – R. Kelly
It's physically impossible not to dance to this song. We tested it at Hitched HQ. This classic will have the dance floor full right away.
22. Pon De Replay – Rihanna
Rihanna's been around for a really long time, hasn't she? And her first big single is still just as awesome as it was all those years ago.
READ MORE: Download our free printable Mr & Mrs Quiz questions
23. Black Magic – Little Mix
Another banger from Little Mix – we're all over this anthem about making boys fall for you.
24. Party in the U.S.A – Miley Cyrus
It doesn't matter where you're partying actually, whether it's the UK, Europe or somewhere in the U.S.A – this is a seriously good song.
25. RESPECT – Aretha Franklin
We couldn't have put together the soundtrack for your hen party without this absolute girl power anthem from Aretha, could we?
26. I Gotta Feeling – The Black Eyed Peas
If you haven't got a feeling that tonight's going to be a good night, why are you even going out?
27. MMMBop – Hanson
I mean, we had to really didn't we? What's a big night out without a cheesy singalong to Hanson's MMMBop?
28. Bootylicious – Destiny's Child
This was an anthem of the early noughties, and it needs to be on your hen party playlist! All together now: "I don't think you can handle this!"
29. Push It – Salt-n-Pepa
If you're planning an 80s themed hen party, you absolutely have to have this on the playlist.
READ MORE: How to Plan the Ultimate 80s Hen Party
30. Thrift Shop – Macklemore ft. Ryan Lewis
This catchy tune will have everyone dancing – it's so light-hearted and fun which makes it perfect for a party.
31. Don't Stop the Music – Rihanna
By now your party will be in full swing and no one will want the music to stop so this Rihanna classic is totally apt.
32. Wake Me Up – Avicii
No matter what time of year it is, this country-style EDM smash makes everyone think of summer!
33. Firework – Katy Perry
Everyone knows the words to this Katy Perry classic – it's impossible to not sing along.
34. Jenny from the Block – Jennifer Lopez
We had to have a bit of J.Lo! This song is ideal for the bride to be – don't be fooled by the rocks that she got…
35. Want to Want Me – Jason Derulo
Don't try and pretend you didn't sing 'Jason Derulo' in your head when you read that. And you just did it again, didn't you?
READ MORE: Our Favourite 2016 Wedding Songs
36. Rock DJ – Robbie Williams
We weren't going to have a hen party playlist without an appearance from the original cheeky chappy (sorry, Olly Murs).
37. Hollaback Girl – Gwen Stefani
'Cause we ain't no hollaback girls…
38. Don't Cha – The Pussycat Girls
Everyone will be feeling their look after a blast of this confidence-boosting song from the Pussycat Dolls.
39. Everybody (Backstreet's Back) – Backstreet Boys
We wish the Backstreet Boys were back. We really, really wish they were.
40. Bye Bye Bye – *NSYNC
What else could we follow the Backstreet Boys with other than *NSYNC?
41. DNA – Little Mix
We promise this is the last Little Mix song (probably), but come on, they make so many amazing hits!
READ MORE: 15 Fancy Hen Party Ideas for Smaller Groups
42. TiK ToK – Kesha
Tick, tock, it's time to really get this party started, and what better way than with a bit of Kesha to ramp the pace up?
43. Hot in Herre – Nelly
Everyone will be feeling hot after dancing to this banger!
44. Wake Me Up Before You Go-Go – Wham!
Everyone loves dancing to a bit of Wham! Whacking this on will mean the girls will want to stay around and not go-go (sorry).
45. What Makes You Beautiful – One Direction
This is 1D at their purest – before the break ups, tattoos and when five became four and everyone will want to shout along to every word.
46. Gold Digger – Kanye West ft. Jamie Foxx
We ain't saying she's a gold digger…everyone will love getting down to this song.
47. Yeah! – Usher ft. Lil Jon & Ludacris
We can't get the dance Usher did in the music video for this song out of our minds. Might have tried to recreate it…
48. SexyBack – Justin Timberlake ft. Timbaland
Remember when Justin Timberlake regularly made music? Can he start doing that again please?
READ MORE: The Best Wedding Rock Songs
49. Poker Face – Lady Gaga
We're a bit embarrassed it's taken us this long to have a Lady Gaga track on this playlist, but it's worth the wait, right?
50. Evacuate the Dancefloor – Cascada
No one will want to leave the dance floor when this comes on – fact.
51. Round Round – Sugababes
We can't even remember which version of the Sugababes did this song, but it's really good. That slow bit is perfect to sway to.
52. That's Not My Name – The Ting Tings
Every playlist needs a few songs where everyone can shout along and stomp about – this is one of them.
53. I Like the Way – Bodyrockers
See the description above – everyone will be ready to jump around to this timeless tune.
54. I Bet You Look Good on the Dancefloor – Arctic Monkeys
Who doesn't like the Arctic Monkeys? No one. Everyone loves them, everyone loves this song.
55. Fill Me In – Craig David
A bit of a throwback, but we've got time for a throwback when it's by Craig David.
READ MORE: 11 Stylish Hen Party T-Shirt Ideas
56. I Don't Feel Like Dancin' – Scissor Sisters
When everyone's glammed up and in the mood to party, the Scissor Sisters come into their own. This is pop at its finest.
57. Crazy – Gnarls Barkley
Remember this one? It was everywhere and we feel like bringing it back. It's been too long.
58. 4 Minutes – Madonna ft. Justin Timberlake and Timbaland
Yes, Madonna did a song with Justin Timberlake and Timbaland and actually it was really good.
59. Ain't No Other Man – Christina Aguilera
This upbeat love song is perfect for a hen party – there ain't no other man for the bride-to-be!
60. Maneater – Nelly Furtado
And, to keep it fair, one of the girls on the hen do that are less committed. This sassy song is perfect to dance to.
61. Makes Me Wonder – Maroon 5
Ideally you'd have Adam Levine as a butler in the buff on your hen do, but the next best thing is his sultry voice…
62. Push the Button – Sugababes
We're on a mission to bring the Sugababes back – with any of their line ups. We just need more of this!
READ MORE: The 15 Emotional Stages of Planning a Hen Party
63. Acceptable in the 80s – Calvin Harris
A Calvin Harris curveball, but again an ideal choice for an 80s themed hen party!
64. American Boy – Estelle ft. Kanye West
Secretly, everyone knows the full Kanye West rap in this, don't they? We're word perfect. Ribena, know what you're drinking…
65. Just Dance – Lady Gaga
Everyone will keep dancing as soon as they hear the first few bars of this Lady Gaga classic.
66. Sexy Chick – David Guetta ft. Akon
Damn girl…all the girls in the group will be on the floor for this song by French DJ David Guetta.
67. Fight for this Love – Cheryl
We had to have a bit of Cheryl – and Fight for this Love is actually an excellent song. Remember the iconic X Factor performance?
68. Beat Again – JLS
Come back JLS, we miss you. We feel like we didn't quite get enough from them in the short time they were around. We'll keep listening to Beat Again and hoping…
READ MORE: The Best Hen Party Games
69. She Wolf – Shakira
If you're a group of girls on the prowl, make sure you're listening to Shakira's She Wolf on your way out…
70. Don't Upset the Rhythm (Go Baby Go) – The Noisettes
You might have forgot about the Noisettes, but as soon as you hear this banger you'll wonder how you ever did that!
71. OMG – Usher ft. Will.i.am
What could be better than a collab between Usher and will.i.am? It's the second time the duo have worked together and what a result.
72. Telephone – Beyoncé and Lady Gaga
Because when you're ignoring the boys on a girls' night, no other song sums it up better.
73. We Speak No Americano – Yolanda Be Cool
We feel like this is a cultured choice of song, as it samples a pretty classy 1950s Italian song. Fancy.
74. DJ Got Us Fallin' in Love – Usher ft. Pitbull
Maybe we're obsessed with Usher, maybe you're not obsessed enough. But he brings out so many tunes!
READ MORE: 21 Fun Hen Party Bag Filler Ideas
75. Like a G6 – Far East Movement
Because you're going to be popping bottles and getting slizzered (whatever that means…).
76. Frisky – Tinie Tempah ft. Labrinth
Tinie had a lot to live up to following the success of Pass Out and he definitely pulled it off with this hit…lalalala, frisky…
77. Starry Eyed – Ellie Goulding
Ellie's had several smash hits since she exploded on to the scene but Starry Eyed will forever be our fave. After a few drinks and a lot of dancing, surely you'll be feeling pretty starry eyed too.
78. Dynamite – Taio Cruz
Because any song that tells you to 'throw your hands up in the air' is a party anthem. Fact.
79. Don't Stop Movin' – S Club 7
It's been a while since we had some cheese on, and this was unanimously voted in by the Hitched editorial team.
80. Sexy and I Know It – LMFAO
Let's face it, when you're all dressed up for a big night out, you sing this to yourself in the mirror anyway. No? Just us?
81. Raise Your Glass – P!nk
This is the perfect song for a bit of a dance floor stumble-dance – raise your glasses to the bride!
READ MORE: 31 Magical Disney Songs for Your Wedding
82. Gangnam Style – PSY
Come on, we couldn't leave this out! Everyone on the dance floor and practise your best 'riding an imaginary horse' dance move.
83. Pass Out – Tinie Tempah
A song about partying until you pass out, what else could you need for your bestie's last night of freedom?
84. Moves Like Jagger – Maroon 5 ft. Christina Aguilera
 We're nearing the end of the playlist and if you've not been a dare-devil and shuffled it, by our drinking estimations, you'll definitely have the moves like Jagger by now.
85. Where Them Girls At – David Guetta ft. Nicki Minaj & Flo Rida
Another David Guetta classic – everyone will enjoy tipsily shouting 'where them girls at?'
86. Crank That (Soulja Boy) – Soulja Boy
Don't roll your eyes – as soon as you hear this you'll be doing the dance, we know you will.
87. All About Tonight – Pixie Lott
We'd almost forgotten that Pixie Lott did pop music but actually this is an amazing song. Pixie, stop dancing and things and make some more music!
88. Tonight (I'm Lovin' You) – Enrique Iglesias ft. Ludacris and DJ Frank E
No, we didn't think an Enrique track would make it into our ultimate playlist either, but actually this song is amazing to dance to.
READ MORE: Who's Who in Your Bridal Squad?
89. Lights On – Katy B. ft. Miss Dynamite
We're nearly at the end of the playlist and the lights will come up soon, so this Katy B song is perfect.
90. Hot Right Now – Rita Ora and DJ Fresh
A little bit of drum and bass from DJ Fresh will revitalise everyone! This song went straight to number one so you know it's a good one.
91. Party Rock Anthem – LMFAO
 I mean, it's got the word 'anthem' in the title, so you know it's going to be a party classic.
92. Bom Bom – Sam and the Womp
No, we don't know what it's about either, but you have to admit it's pretty catchy.
93. Don't You Worry Child – Swedish House Mafia
As you get to the end of the night everyone wants big songs they know the words to, so they can hold on to each other and shout it. This is one of those.
94. Can't Get You Out of My Head – Kylie Minogue
We couldn't put together an ultimate hen party playlist and leave the first princess of pop, Kylie, out of it!
READ MORE: 21 of the Best Songs to End Your Wedding To
95. Pump It – The Black Eyed Peas
This song gets us in the party spirit no matter what time of day we hear it. We saved it for the end to give everyone a burst of energy.
96. Blurred Lines – Robin Thicke ft. Pharrell Williams
It doesn't matter how much your feet hurt, you'll find the energy to dance to this absolute tune.
97. Need U (100%) – Duke Dumont ft. A*M*E
This lovely but very dance-y song will have the bride-to-be feeling a bit tipsy and emotional about her other half – cute!
98. So Good to Me – Chris Malinchak
Again, sticking with the feel-good vibes, as the night draws to a close, this Chris Malinchak beauty will go down a storm.
99. Never Forget – Take That
Did you really think we'd do a whole hen party playlist with no Take That? They say save the best until last so it's one of our closing numbers.
100. Mr Brightside – The Killers
There's no better song to end a night to – fact. Everyone knows this song, everyone loves singing along to it, you just can't resist it.
If you love our party soundtrack (and why wouldn't you?!), make sure you download our ultimate wedding DJ party playlist, which has every track you could ever need for your big day.