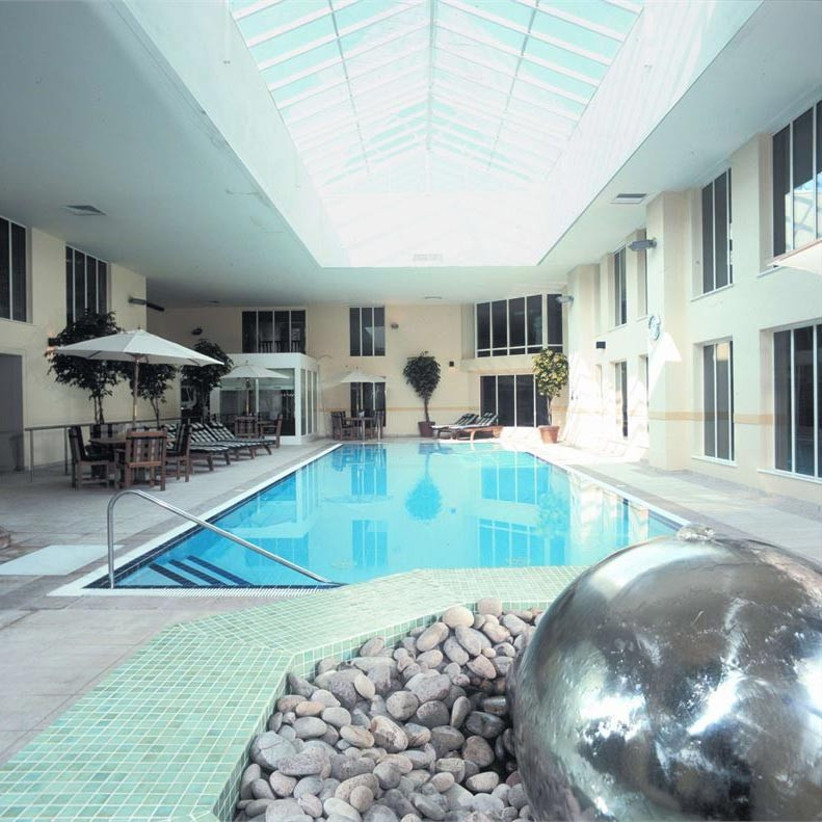 A spa hen party is a great option if you're searching for hen party ideas for a bride who isn't a party animal, or if you're trying to organise a hen party day activity that the mother of the bride and other more mature relatives can come along to.
When it comes to booking the perfect spa getaway for you and the girls, QHotels have plenty to choose from – they have a portfolio of 24 luxury and four star spas across the country, so we asked them for their top spa picks.
Mottram Hall – Cheshire
If you're fans of the great outdoors, you'll love Mottram Hall in Cheshire. It boasts the largest Alfresco ThermoSpace in the UK: "It has room for all your hen entourage and embraces the European centuries-old tradition of bathing outdoors. Its warm Brechel bath and mineral stone bath pairs hot and cold therapies with the great outdoors and awakens, invigorates and refreshes the body all while you take in the beautiful surrounding gardens of the hotel," explains Dave Heap, Director of QHotels Spa and Leisure.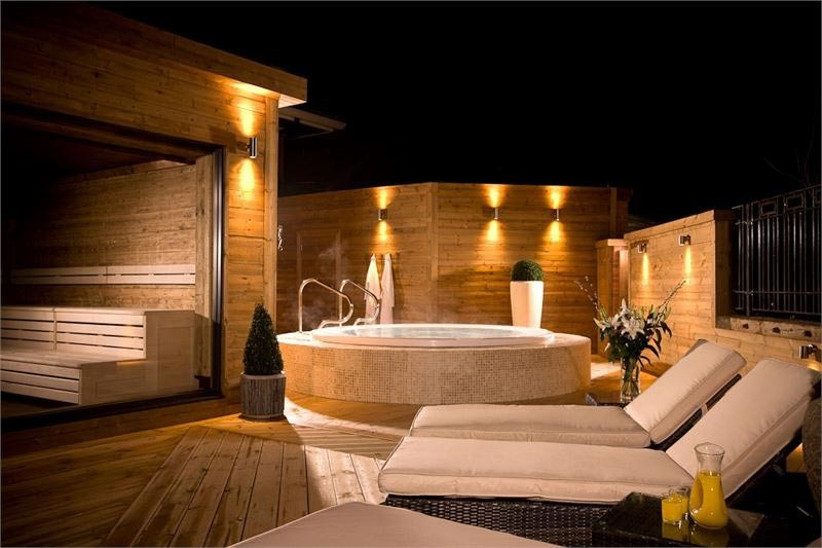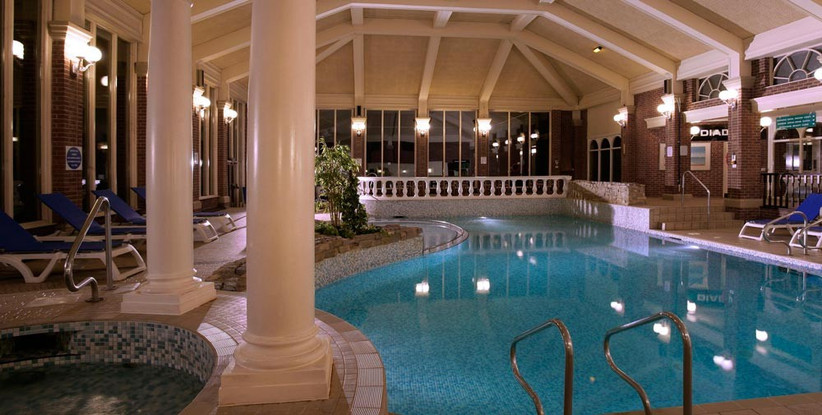 Telford Hotel & Golf Resort – Shropshire
Those looking for Birmingham hen party ideas who are willing to go a little further afield should consider the Telford Hotel & Golf Resort. It boasts stunning views across the Shropshire countryside, and the lavish spa is the perfect way to unwind after a busy weekend. Clear your head in the eucalyptus steam room, refresh yourself at the ice fountain or unwind on one of the heated loungers.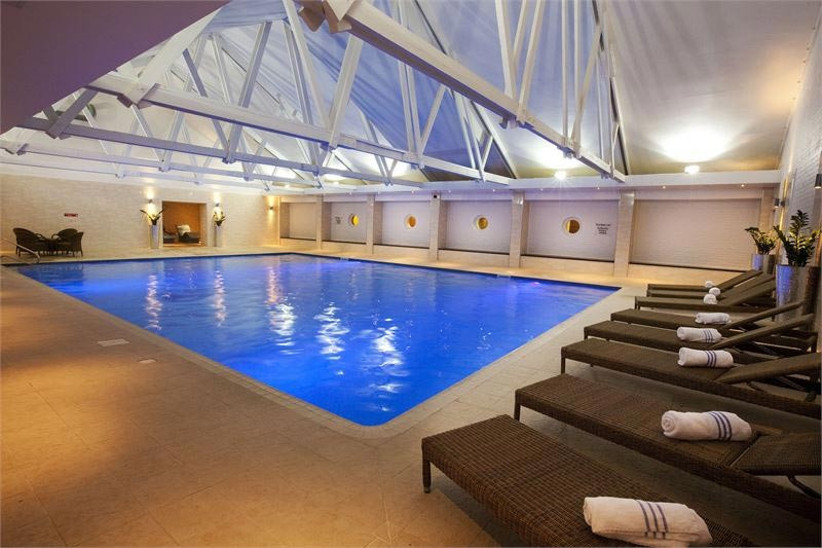 Crewe Hall – Cheshire
This gorgeous Jacobean mansion is the perfect choice for a spa hen party if you have a glamorous bride-to-be who loves the finer things in life. The beautiful venue is home to a health club, and a spa with six treatment rooms. There's also a spa lounge and an indoor swimming pool, as well as a Jacuzzi, sauna and steam room so there's plenty for everyone to enjoy at Crewe Hall.
Slaley Hall – Northumberland
If you're after a quintessentially British countryside getaway, take a closer look at Slaley Hall, a majestic Edwardian mansion nestled within 1,000 acres of stunning woodland. "A girly retreat amongst the most tranquil settings will help all the hens unwind," says Dave, "You and your hens can lie back in the whirlpool, or relax in the heated tropical pool against a breath-taking backdrop of lavish green foliage and glittering lakeside views. It's the perfect place to recharge your batteries before the big day!"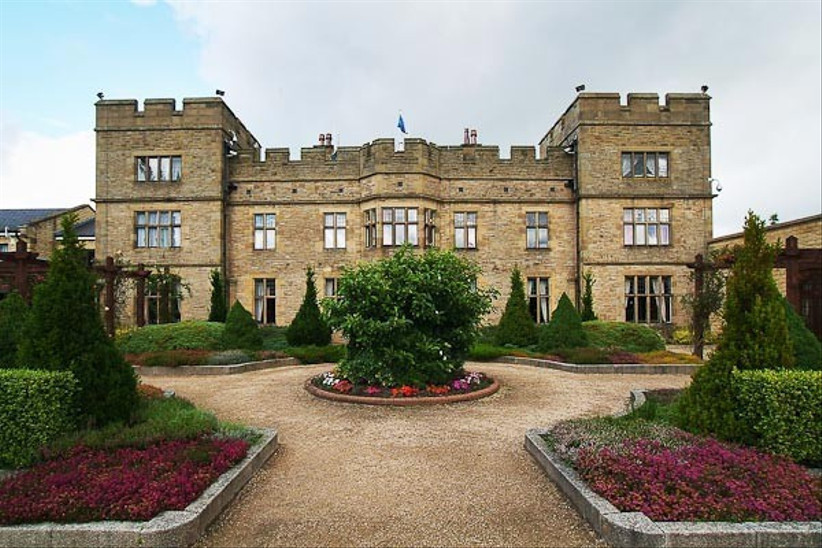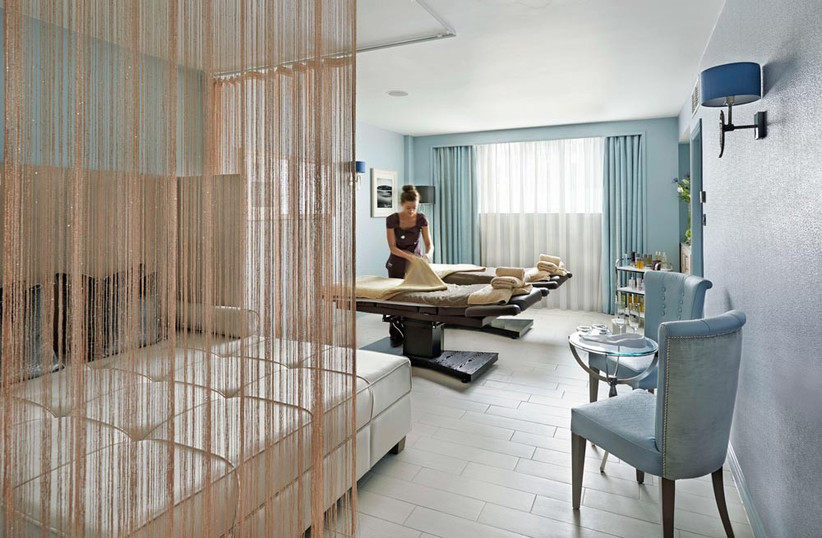 The Oxford Belfry – Oxfordshire
Situated close to Oxford, the Oxford Belfry provides the perfect tranquil escape if you're looking for a low key, relaxing hen party. Enjoy the sauna and steam room and pick from a range of dreamy treatments to enjoy in the spa – all the hens will leave feeling like new women!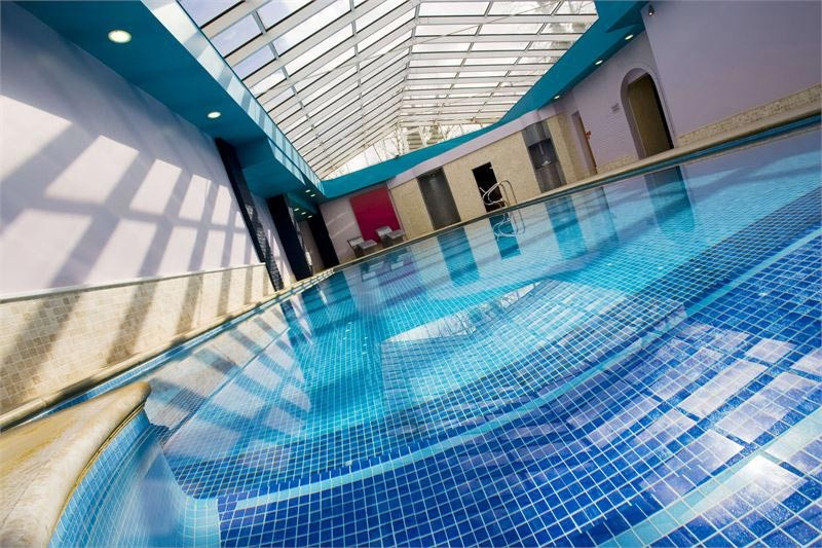 Aldwark Manor – North Yorkshire
Contemporary meets classic at Aldwark Manor – this spa in North Yorkshire modern, stylish décor within a classic building boasting lots of original features. It also has a wonderfully romantic history – it was built as a wedding gift in 1865 for the daughter of Lord Walsingham. There are seven treatment rooms at the spa and an extensive list of relaxing experiences for you and the girls to enjoy.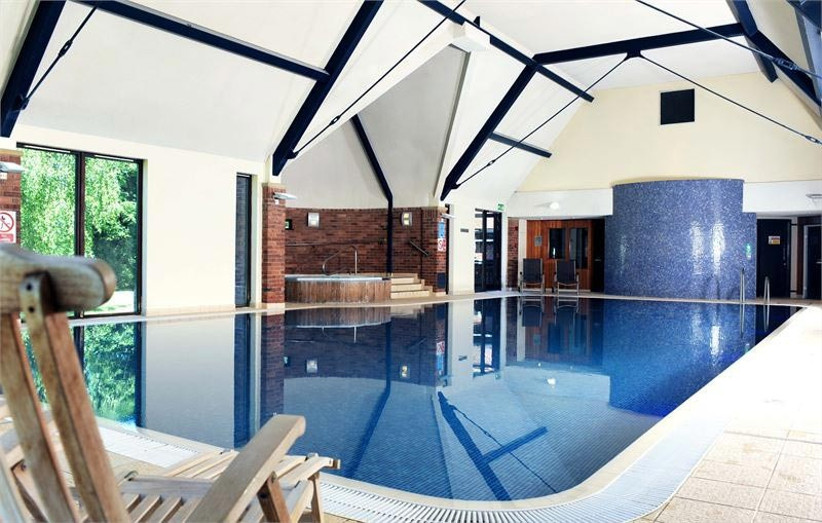 Tankersley Manor – South Yorkshire
This cosy manor house is just a stone's throw from Sheffield. Tankersley Manor is perfect for small, intimate hen parties. Take in the picturesque landscapes and get yourself in the right frame of mind for your big day with your best girls. "Enjoy a Rebalancing Ritual in a double treatment with the maid of honour as a thank you to her for all her hard work in helping you plan your day," recommends Dave.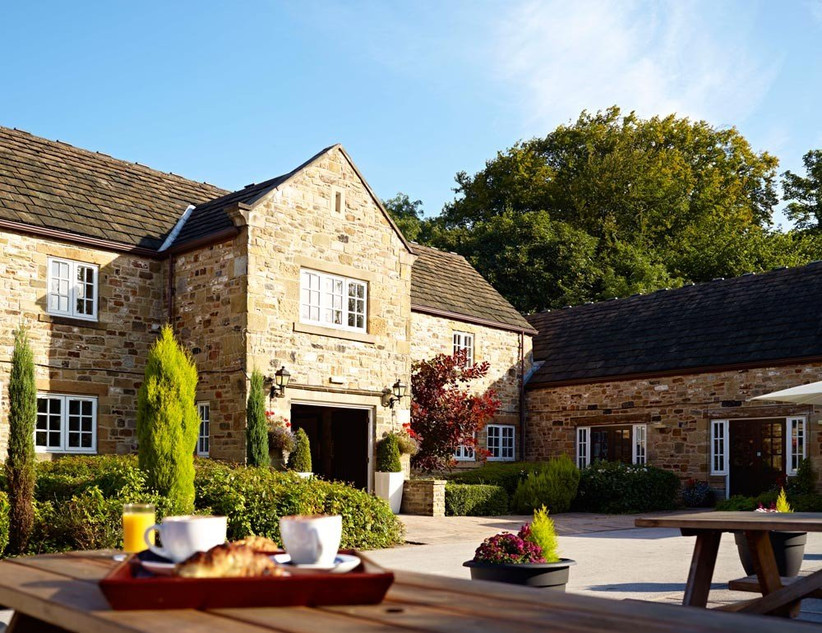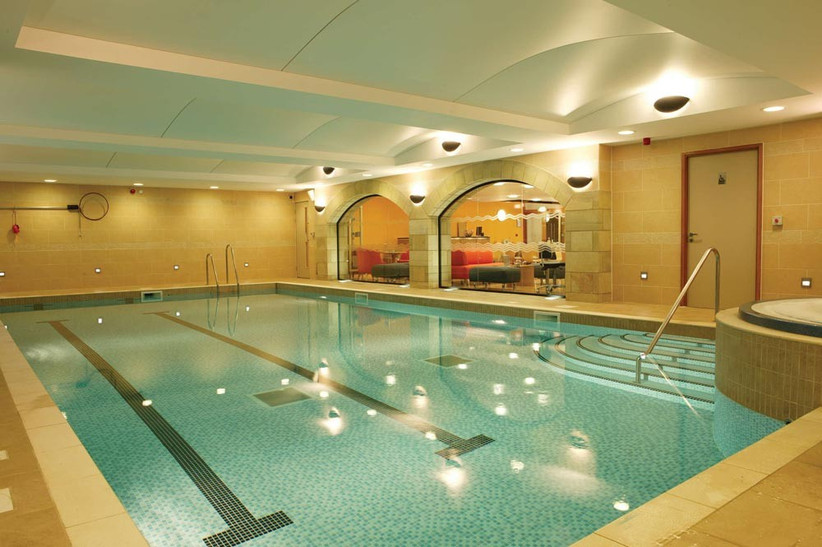 Norton Park – Hampshire
A stay at this sumptuous four-star hotel is the perfect treat for a busy group of girls. The contemporary style spa at Norton Park has plenty of features for you to enjoy, including an experience shower and a relaxation room. Whether you just want a manicure or are after a full-blown body massage, this could be the perfect spa for your hen party.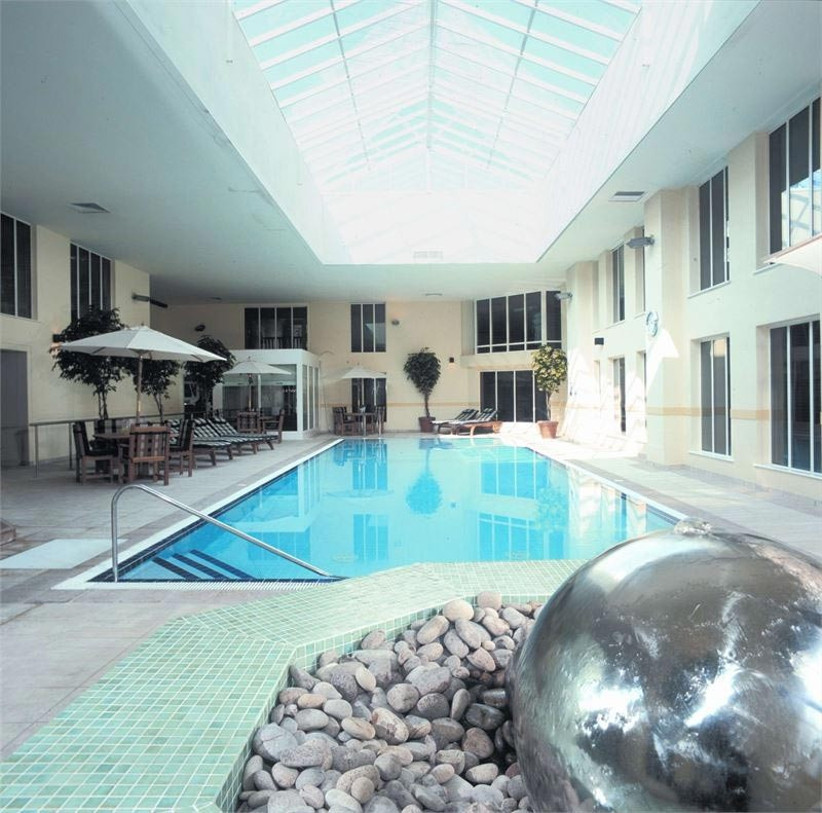 The Cambridge Belfry – Cambridge
Take in the historic city of Cambridge, before unwinding at the beautiful Cambridge Belfry. After visiting the spa and indulging in a pampering treatment or two, you'll feel completely revitalised – ready to take on the pool, sauna or even those final wedding tasks that you just keep delaying…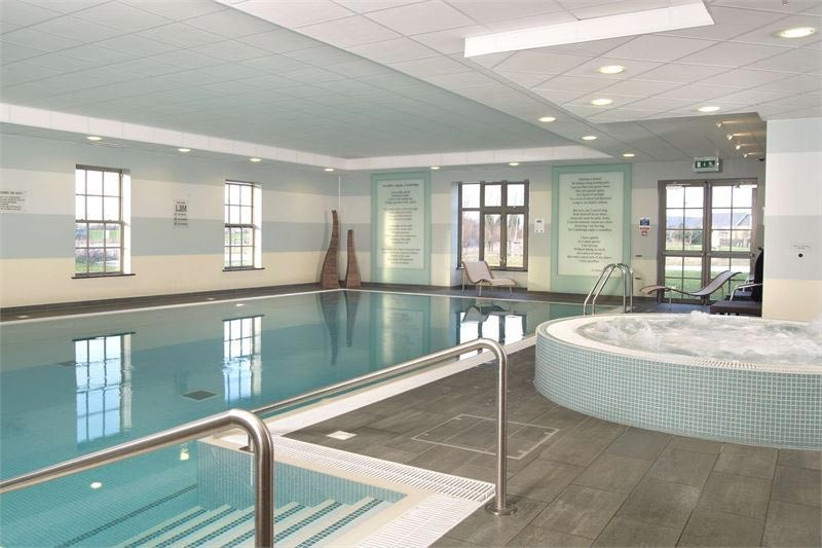 The Spa at The Midland – Greater Manchester
Manchester is a great location for a vibrant night out – and the Spa at The Midland is the perfect place for the hen party to recuperate the next day! "Manchester's newest luxury spa is the perfect option for the hens who want to find the balance between tranquility and busy city centre celebrations," Dave explains, "Spend a peaceful day with The Spa at the Midland as you take a unique journey of relaxation, where you can rest in the Big Sleep, curl up in the Relaxation Pods or even shut yourself and your hens away from the spa in your very own private soundproof booth." It sounds perfect for the morning after the night before…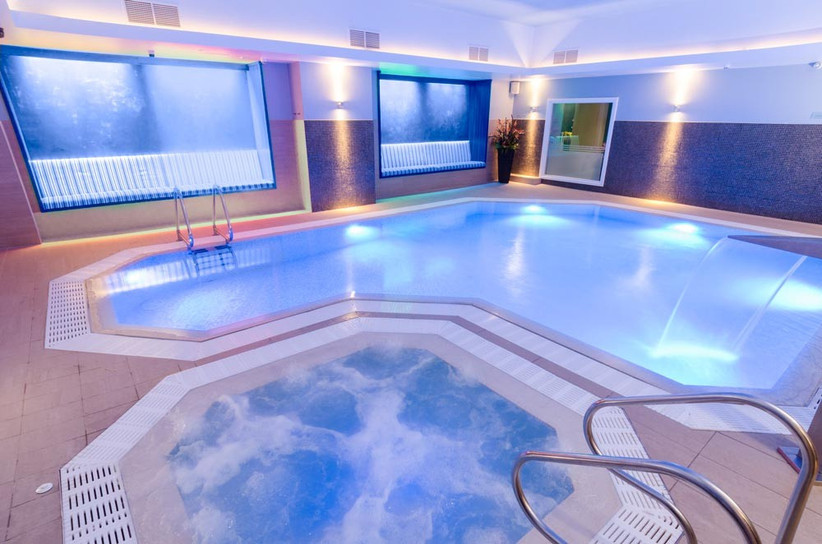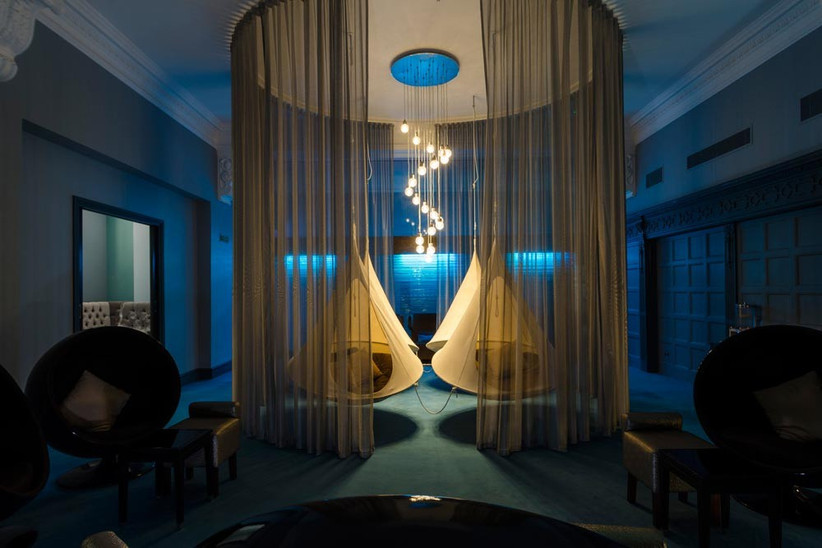 Hellidon Lakes Golf & Spa Hotel – Northamptonshire
Hellidon Lakes Golf & Spa Hotel is the perfect choice if you want a spa hen party with a bit of a twist – as well as luxurious treatments and relaxing spa facilities, there is also a four lane bowling alley on site, so you can play a few games (pre-manicure, we'd say!).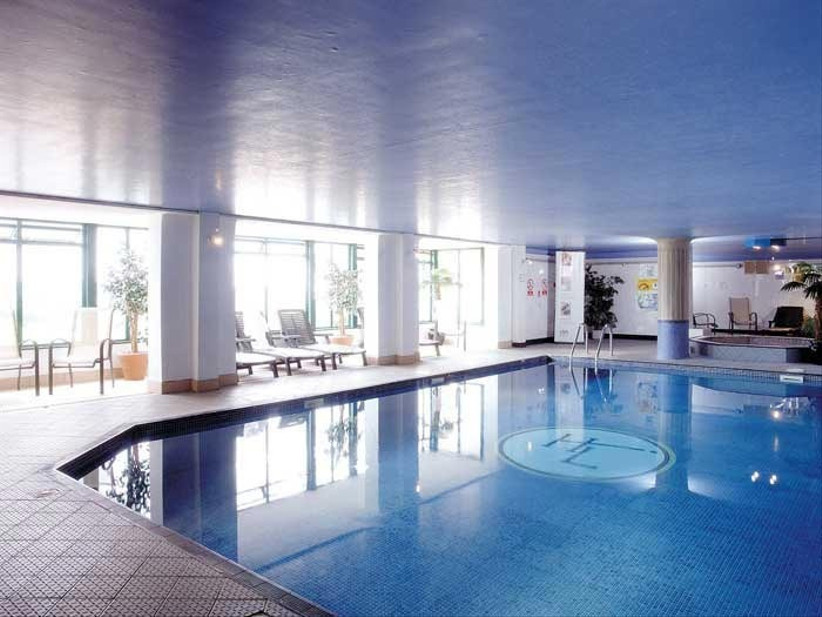 The Cheltenham Chase Hotel – Gloucestershire
Feel your body and mind unwind at the spa at the Cheltenham Chase Hotel. There are two double spa treatment rooms onsite, so the bride and maid of honour or bride and mother of the bride can bond during treatments – why not book in a double treatment for the mothers of the bride and groom so they can get to know each other more?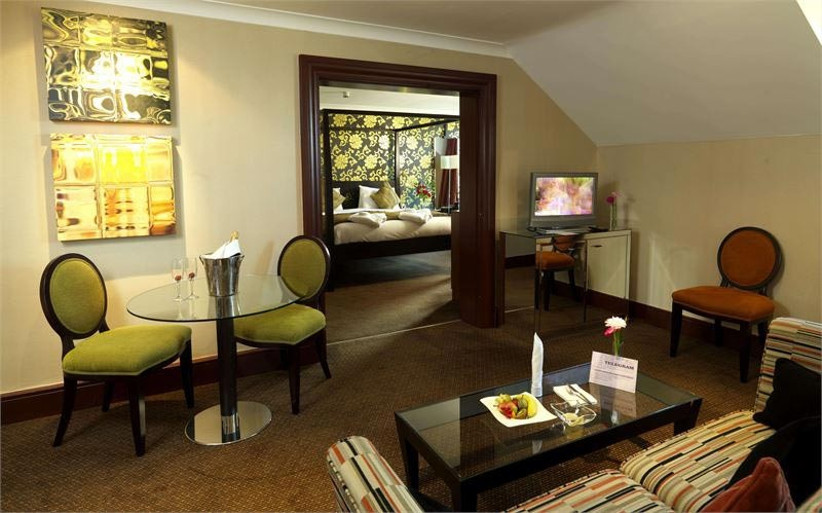 The Park Royal – Cheshire
If you've got hens from all over coming for your hen party, The Park Royal is convenient to get to – it's just of the M6/M56 motorway and is 20 minutes from Manchester Airport. There's an extensive range of spa treatments to choose from, as well as a couple of treatment rooms. There's also a whirlpool, sauna and steam room so you'll have plenty to do during your break.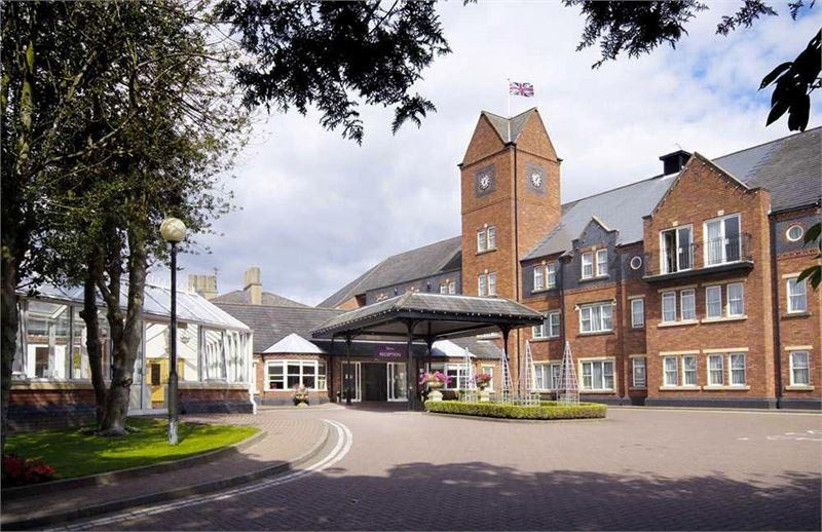 Once you've found the perfect location for your spa hen party, make sure you check out our round up of hen party accessories to find the best theme for your celebration.