The Ultimate Guide to a Hen Weekend in Ibiza
Grab your girls and head to the party capital of the med, for sea sunshine and non-stop partying
We have included third party products to help you navigate and enjoy life's biggest moments. Purchases made through links on this page may earn us a commission.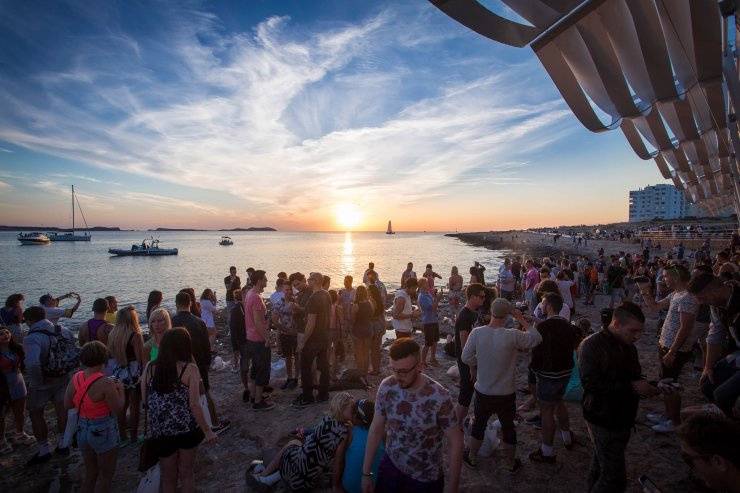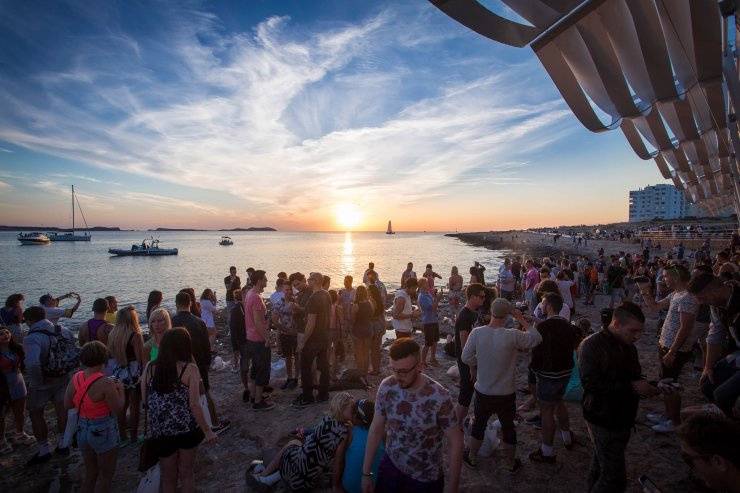 If you are planning the perfect hen do abroad, it's quite likely that you have considered Ibiza. We probably don't need to tell you that when it comes to partying in the sunshine, Ibiza takes the crown.
Just a short flight from the UK (under 3 hours from all UK airports) Ibiza is home to sandy beaches, blue seas, gorgeous sunshine and of course, the most amazing nightlife.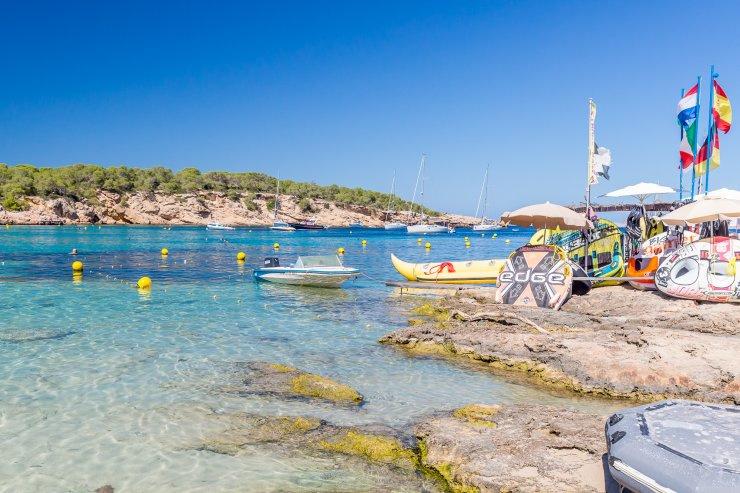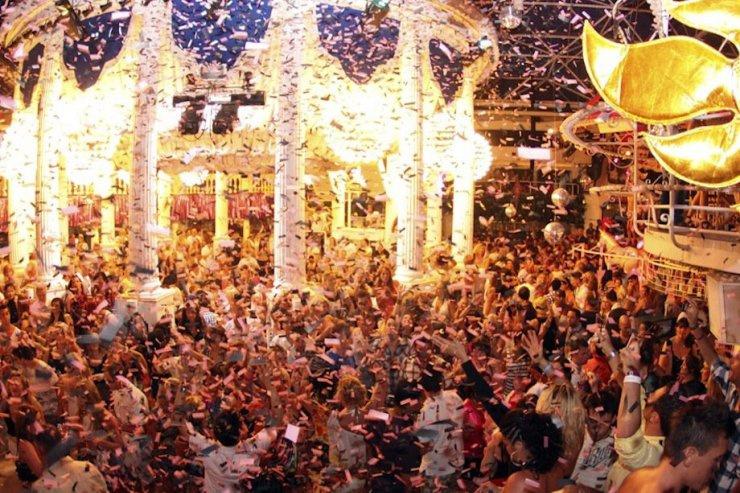 Image credit: Ibiza Spotlight
We are totally sold on the idea of an Ibiza hen party, but don't just take our word for it. We spoke to Katharine Uhlig from Ibiza Spotlight, to find out what makes Ibiza such a great place for a hen do.
She told us: "Ibiza is a great destination for a hen do. In fact it's an island with a strong female vibe and attracts lots of beautiful girls. So, whether you're planning a hen party on a budget or with your credit card in your pocket, girls can get what they want here: lots of FUN."
We asked Katharine to share her top tips for a hen group wanting to experience everything that Ibiza has to offer… Read on to find out more.
Resort Guide
Many hen groups choose to go to San Antonio and its bay, a very popular resort on the sunset side of the island, which attracts a young crowd, with lots of pubs and two big clubs, Es Paradis and Eden, as well as The Ibiza Rocks Hotel, with live concerts and the famous Ibiza Rocks House at Pikes Hotel, a party venue with a lot of stories to tell.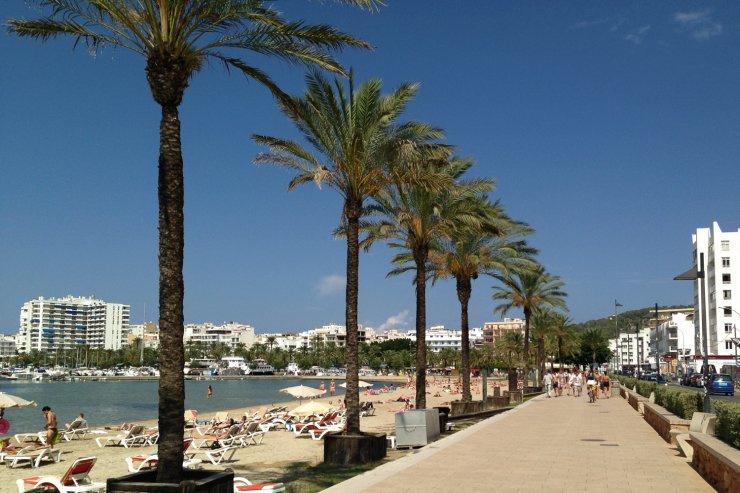 Image credit: Ibiza Spotlight
There are a few beaches in town and many stunning beaches easily reachable by bus including Cala Bassa, Cala Conta and Cala Salada (pictured below).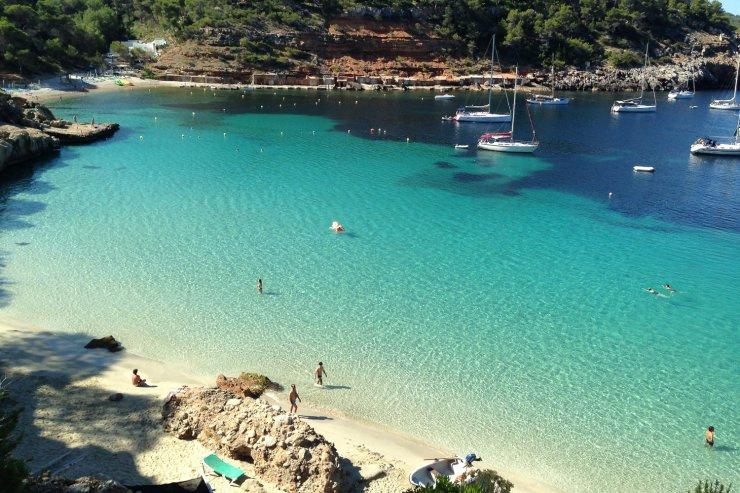 Image credit: Ibiza Spotlight
With lots of hotels and apartments to choose from, especially when on a fixed budget, San Antonio is the number one choice for the British bride-to-be. During day-time there is a lot going on with parties around the pool at the Ocean Beach Club, boat excursions to nearby bays and water sport activities.
READ MORE: Unusual hen party activities for the hen who wants something different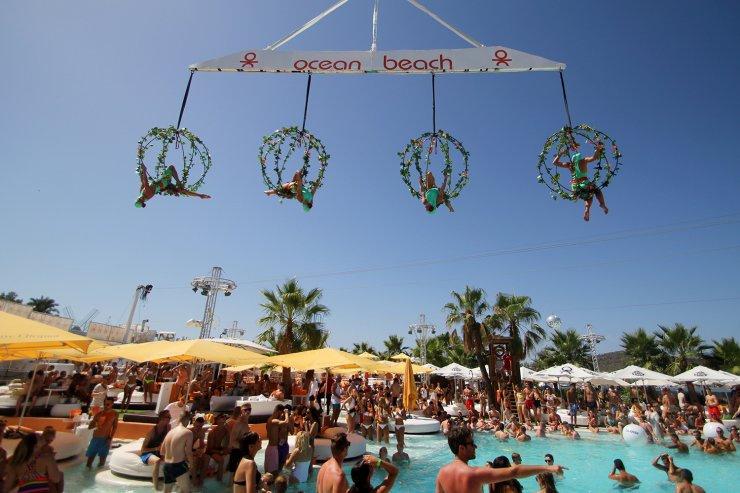 Image credit: Ocean Beach Club
In the evening crowds head to the sunset strip with the famous bars and restaurants including Café Mambo (pictured below), Savannah Beach Club and Café Del Mar – here the pre-parties take place and you can see renowned DJs like Fat Boy Slim, Tiesto, David Guetta and Bob Sinclair.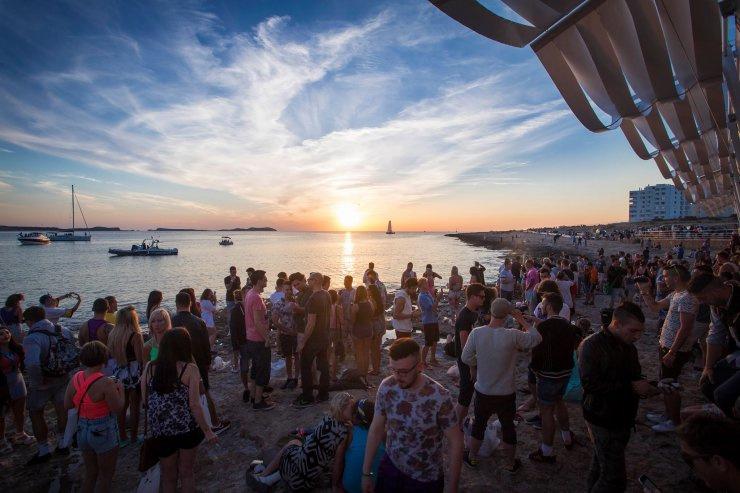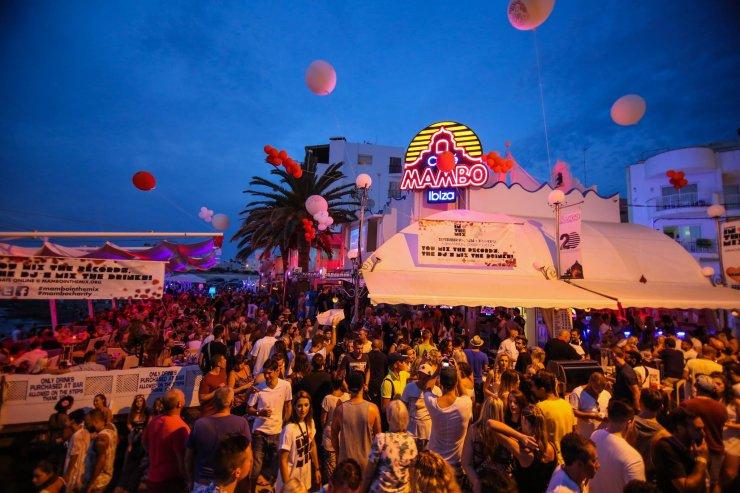 Image credit: Cafe Mambo
San Antonio is a very convenient location to base yourselves and well positioned for access to Ibiza town, beaches and the airport.
Playa d'en Bossa is another popular choice, consisting of a stretch of hotels and apartments along a long sandy beach, with loads of beach bars and clubs. Here you'll find Ushuaia and The Hard Rock Hotel – both host parties on their terraces with A-list DJs. Alternatively, Bora Bora and Sankeys are also very popular. There is a constant buzz, and it's a great spot to mix with lots of young folk from all parts of the world.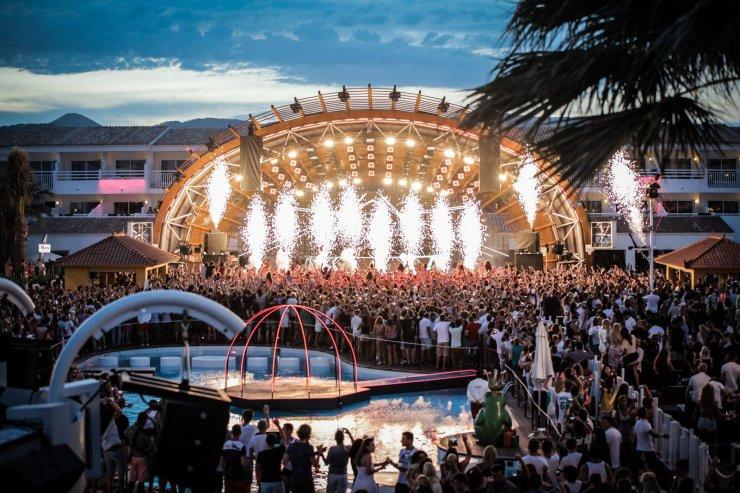 Image credit: Ushuaia
The day time is usually spent recovering from the night before, followed by relaxing on the beach. For the more energetic there are some water activities and the bus takes you to the beautiful beaches of Las Salinas, lined with beach restaurants and promo girls promoting the parties to be held in the clubs that night.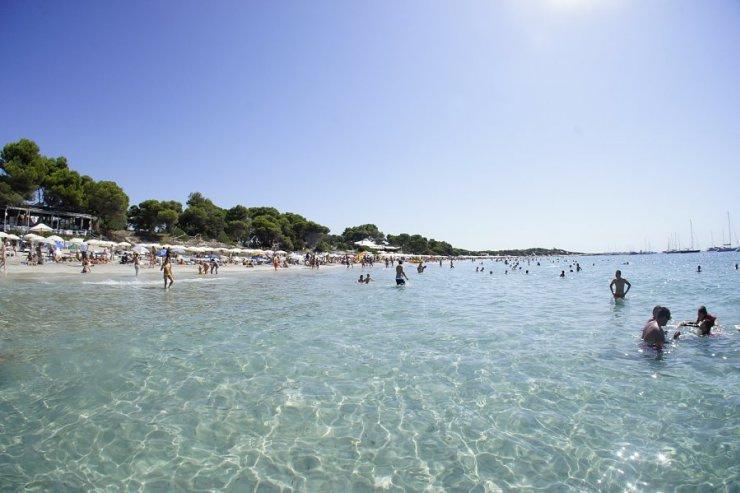 Image credit: Ibiza Spotlight
The road to Salinas takes you right past DC10, the club closest to the airport, famous for its Circo Loco (literally Crazy Circus) party on Mondays.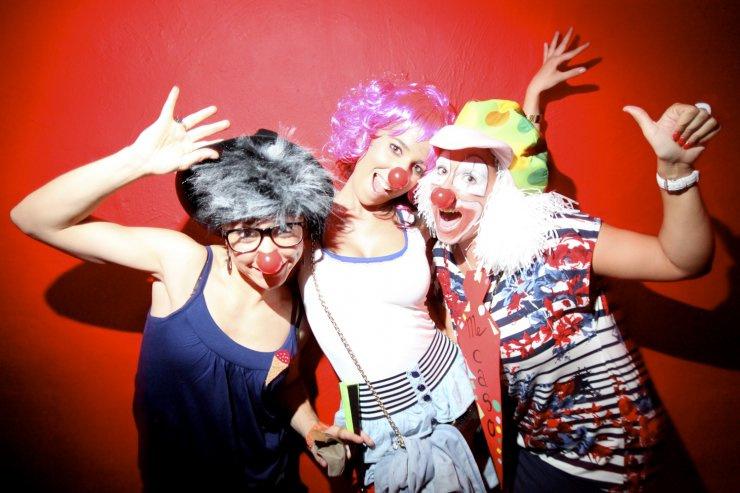 Image credit: DC10 Ibiza
Ibiza Town is a melting pot and therefore a great place for people watching. There is a more sophisticated vibe in the yacht port Marina Botafoch and across the bay, where the upgraded old port is flattered by a display of superyachts. Don't miss the romantic old part overlooking the town called "Dalt Vila".
READ MORE: Hen parties on a budget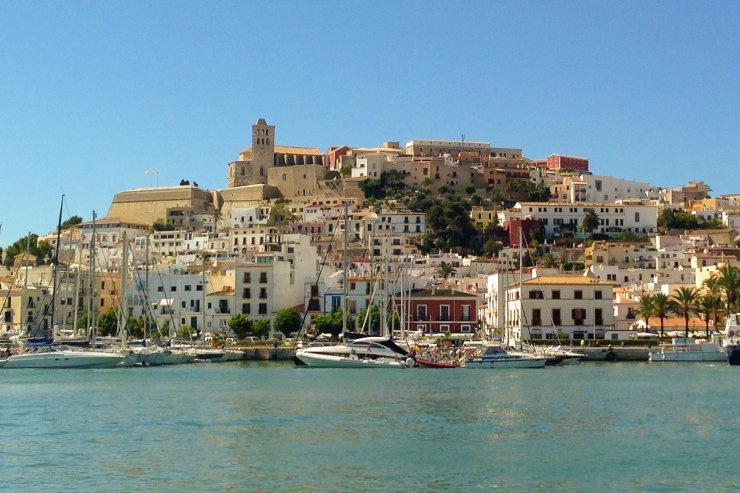 Image credit: Ibiza Spotlight
It's definitely worth visiting Ibiza town whilst on the island. Girls will be spoilt for choice in Ibiza town with all the shops and boutiques, as well as side street restaurants and tapas bars.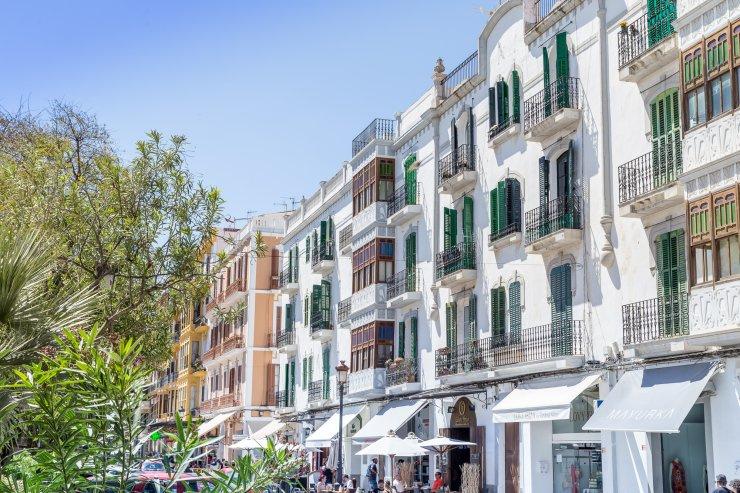 Image credit: Ibiza Spotlight
If you decided to stay in a villa, for a more laid back and private experience, you will find yourself close to one of Ibiza's villages. Santa Gertrudis, San José or San Carlos. Santa Gertrudis is the closest to Ibiza town and every evening its Plaza comes alive, as it's very popular with the locals and tourists alik who fill up the terraces and order pan con tomate con jamón (toasted bread with tomato and Spanish cured ham.)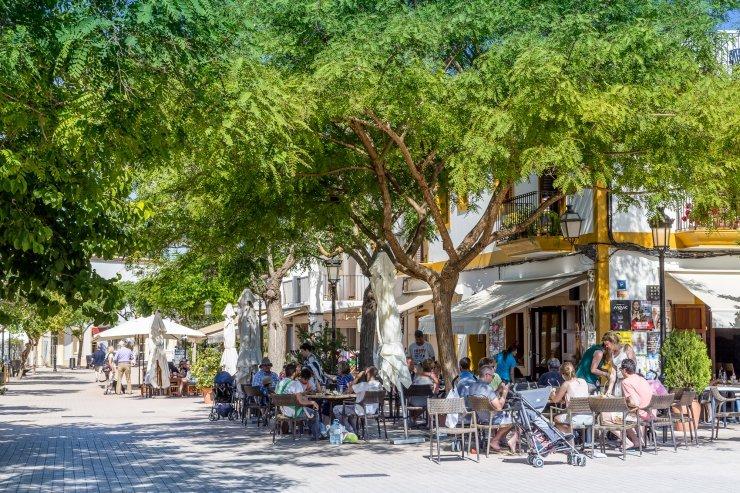 Image credit: Ibiza Spotlight
Bars and Clubs
Ibiza Rocks Bar is on the S'Arenal beach Strip in San Antonio and is a popular spot for people-watching and enjoying a cocktail overlooking the water. With a great food menu including burgers, ribs and chicken, it's perfect for dinner or for recovery food the next day, and is definitely worth a visit if you are in San Antonio.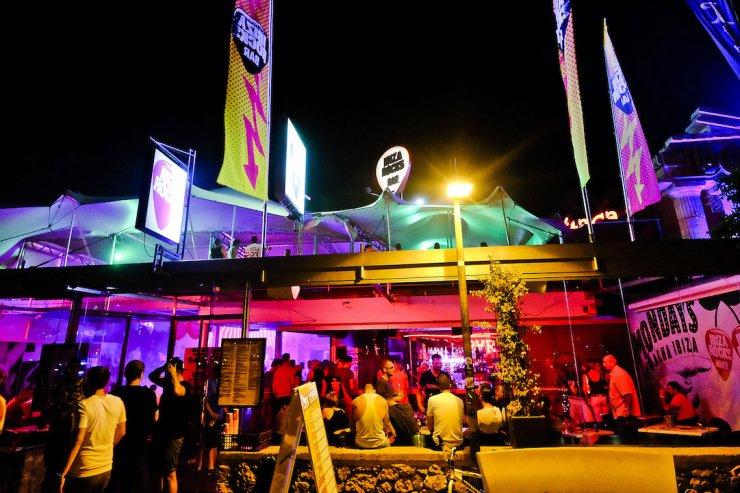 Image credit: Ibiza Rocks
Ibiza Rocks have also set up camp on the east side in Playa d'en Bossa in the form of the Ibiza Rocks Diner. With a central location on the strip, it's a great spot for enjoying a drink, some great food and you can even watch some sport!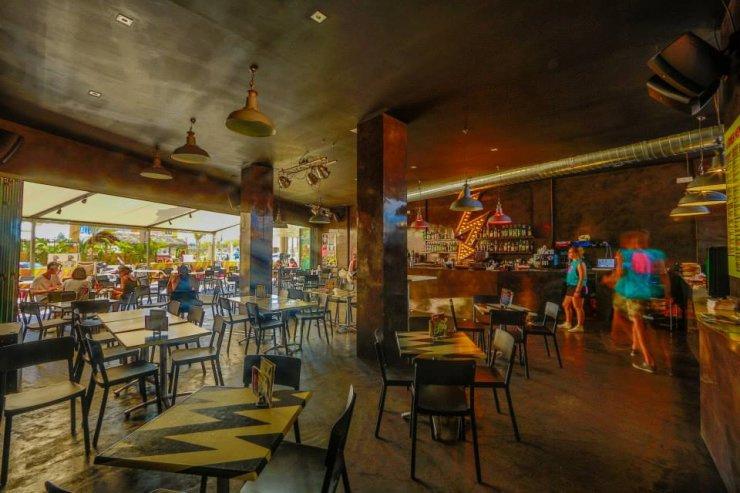 Image credit: Ibiza Rocks
Bambuddha is one of Ibiza's most popular restaurants, with impressive décor, great wine and delicious Thai food. It's a great spot if you want a sit-down meal with the girls or for tasty cocktails before you head to the more lively bars and clubs.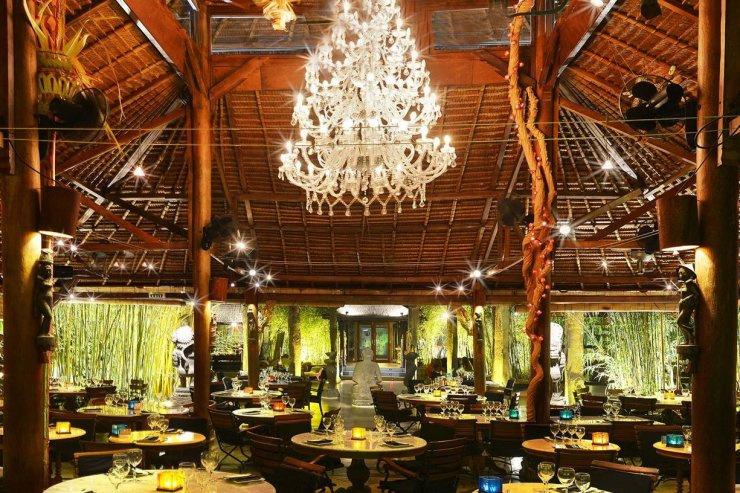 Image credit: Bambuddha
When it comes to bars in San Antonio, Itaca is a popular choice. Their mantra is 'by day, by night' because it's a great spot for a late breakfast but also  for partying the night away in the middle of the San Antonio strip. Itaca hosts lots of parties throughout the summer season, many of which have live percussion, saxophonists, dancers and drag queens.
READ MORE: The best hen party sashes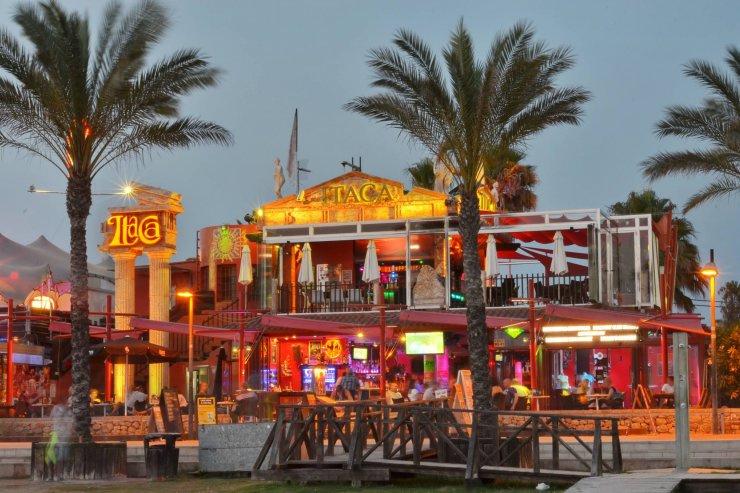 Image credit: Itaca
If you are heading to Pacha, Veto is the perfect place for a few pre-drinks, as it is right on the way! It's a popular choice for locals and has a busy winter schedule if you're planning to go out of season. The best part is entrance is totally free and drinks are cheaper than some of the big clubs.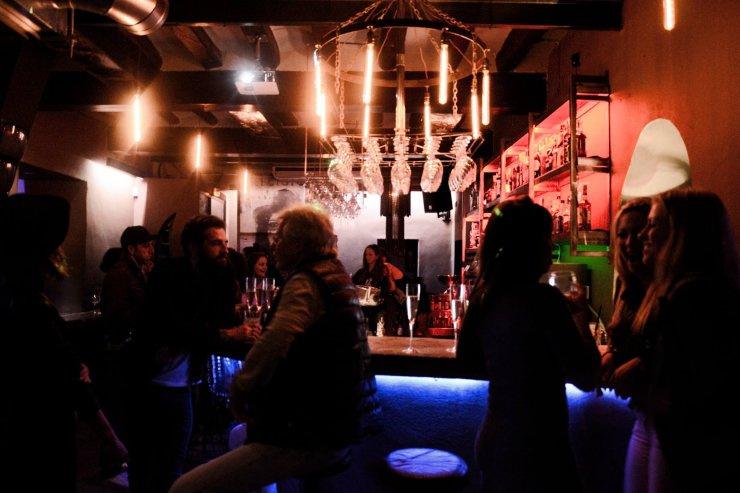 Image credit: Veto
In and around Ibiza Town are the big mega clubs like Amnesia, Pacha, Privilege, and smaller venues like Heart. For a night of cabaret entertainment Lio run by Pacha offers a great show with spectacular views across the bay of Ibiza town.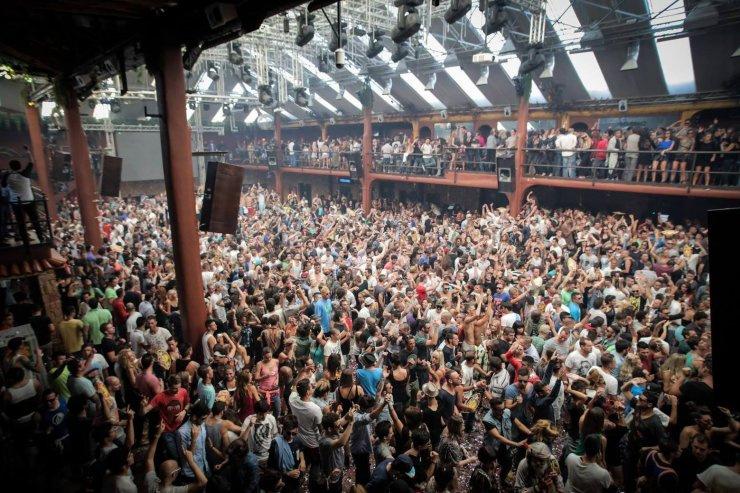 Image credit: Amnesia
In San Antonio, there are the clubs Es Paradis and Eden, and just 3km outside town you'lll find The Zoo Project in San Antonio.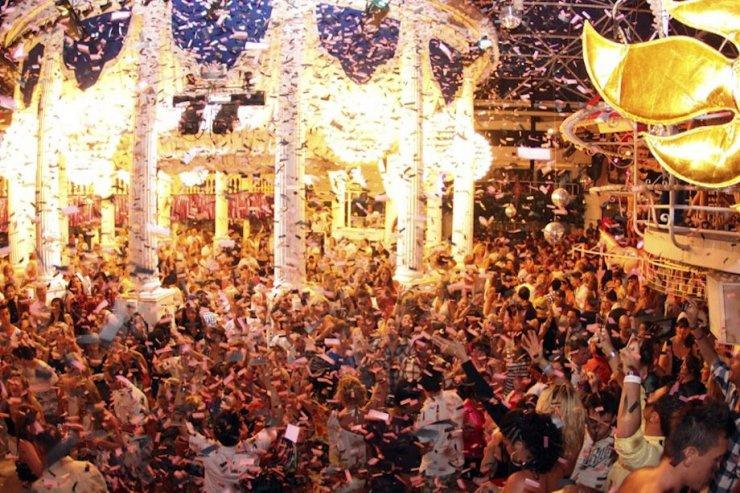 Image credit: Es Paradis
The Zoo Project is an outdoor space where everyone parties dressed up like zoo animals – you can book a professional makeup artist to transform you, or get creative with body paint and lots of glitter.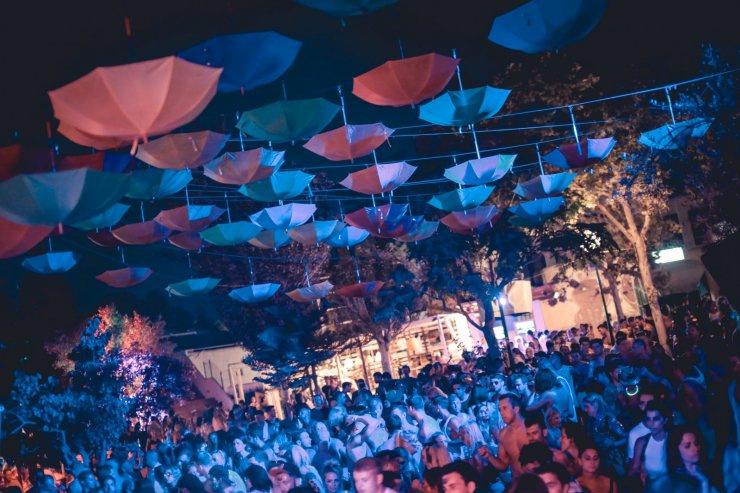 Image credit: The Zoo Project
Check out the most up to date Ibiza party calendar and make sure you get your official club tickets in time. Ibiza Spotlight offers the best customer service and 100% secure purchases.
READ MORE: T-shirts for your hen party
Accommodation
If you want to stay somewhere close to the main nightlife but in a slightly quieter area, the Tropicana Ibiza Coast Suites in Playa d'en Bossa are the perfect place for clubbers to rest their heads. It's an adult only hotel with a fresh and funky tropical style.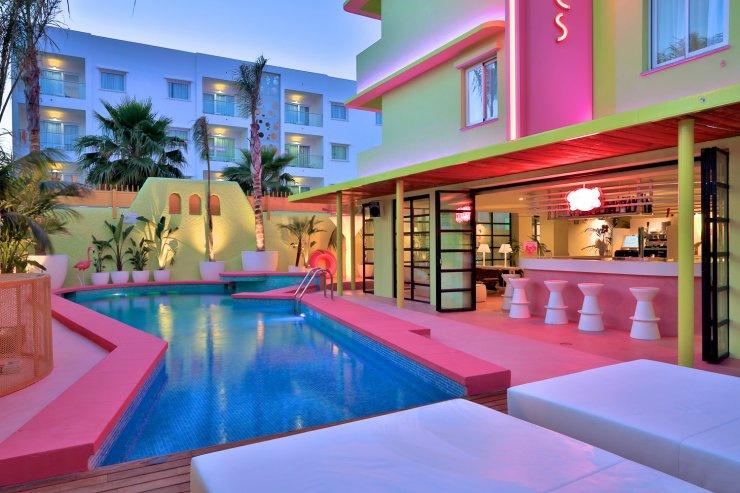 Image credit: Tropicana Ibiza Coast Suites
The suites have a great mix of cool ambience, amazing music and personal service. Another big advantage is that guests can attend the beach parties at the Santos Ibiza Coast Suites.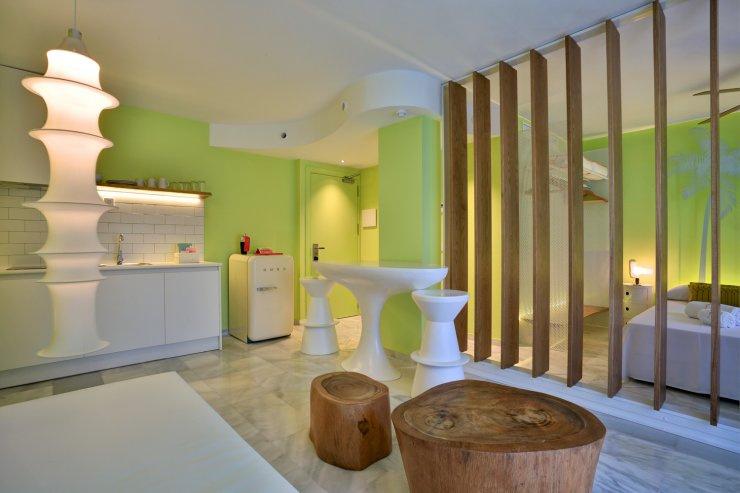 Image credit: Tropicana Ibiza Coast Suites
If you are in Ibiza for the clubs, how about staying at the Ushuaia Ibiza Beach Hotel? The hotel is a modern and stylish place for hens who want to make the most of the daytime party scene, with DJs playing at the poolside stage, chill out zones and VIP areas.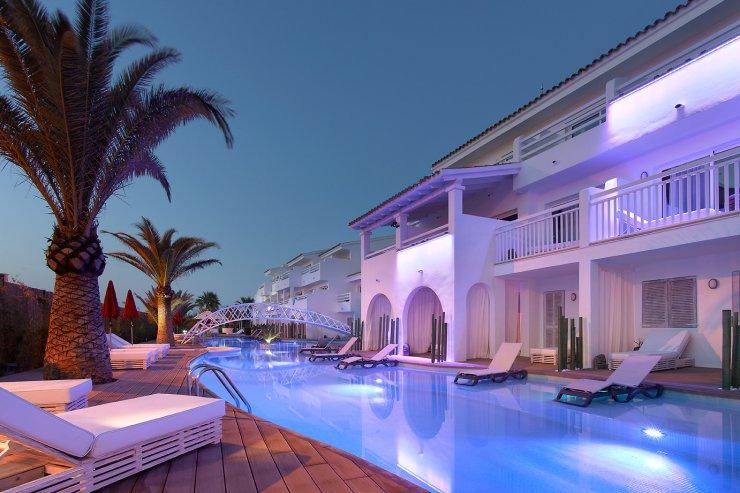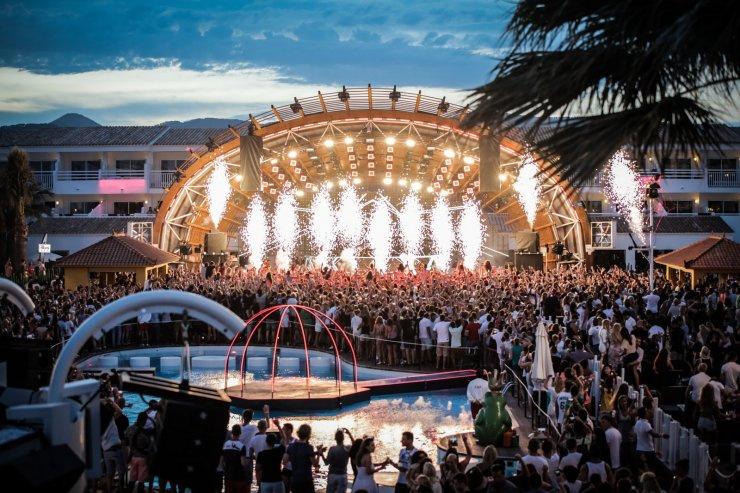 The rooms are decorated in a very contemporary, minimalist style with mood lights and a rain show. Some of the rooms are available with swim up access to the pool and sunken sunbeds or if you want to splash out, consider the Anything Can Happen Suite, with sea and stage views and your very own Jacuzzi.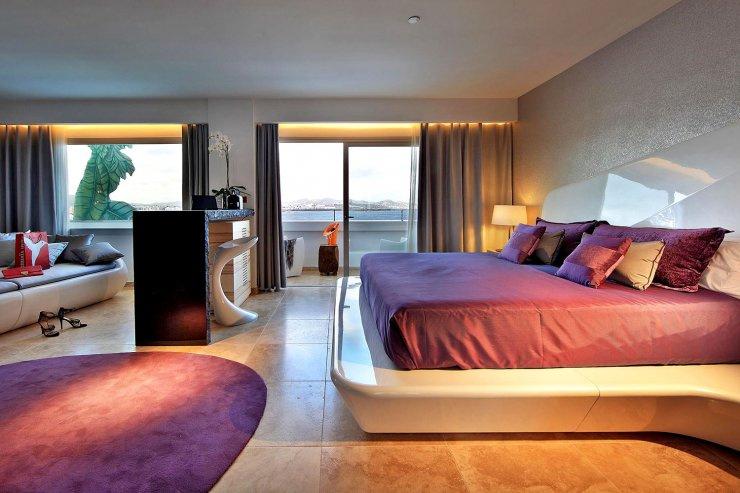 Image credit: Ushuaia Ibiza Beach Hotel
For easy-going luxury, the Santos Ibiza Coast Suites is a chilled spot to rest your head after a hard night partying. Describing itself as 'Relaxed Mediterranean meets Rock'n'Roll' the stylish hotel has cool and comfortable rooms, with minimalist pastel colours and modern furniture.
READ MORE: Hen party ideas for small groups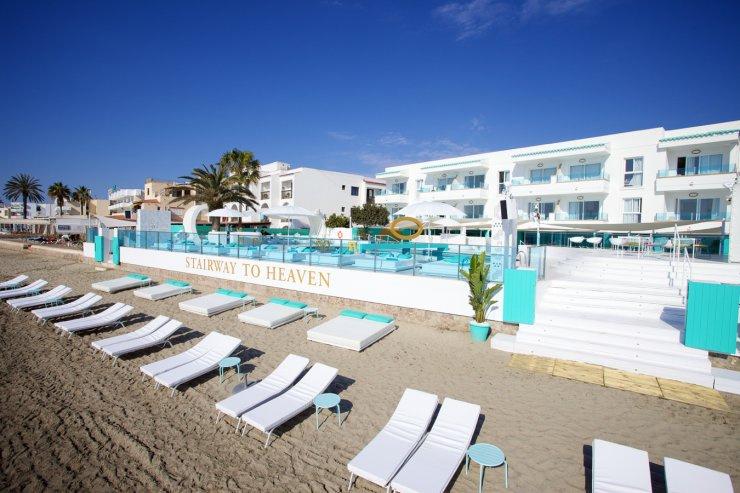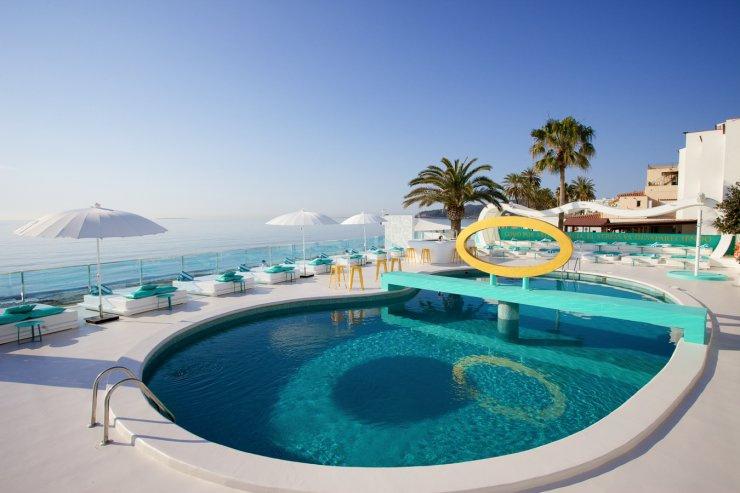 The hotel is in a great location on the edge of the sandy beach of Playa d'en Bossa, close to amazing beach bars, Sankeys and Ushuaia clubs and not too far from Ibiza Town. If you want a bit of extra help relaxing, you can join a yoga class held at the hotel.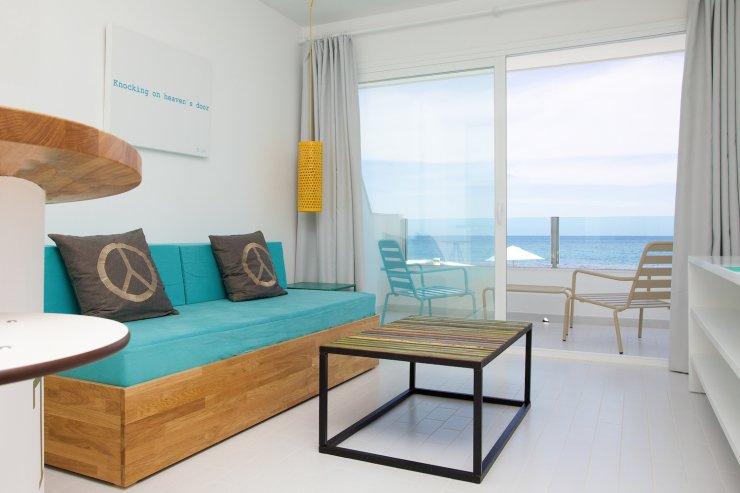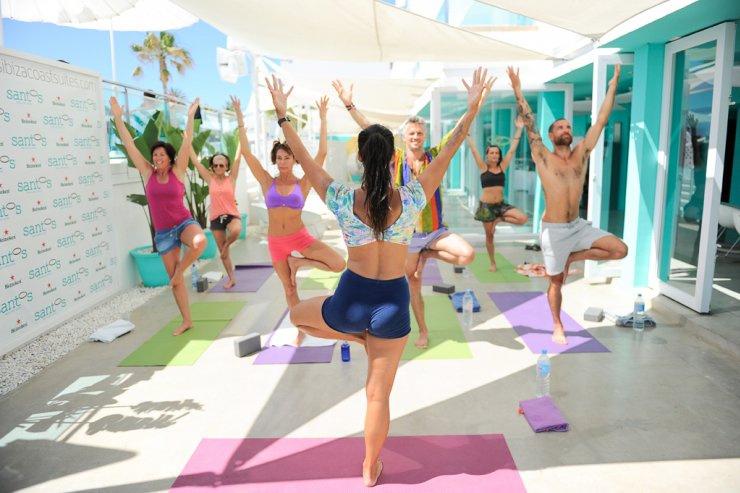 Image credit: Santos Ibiza Coast Suites
An Aparthotel gives you the flexibility to choose to self-cater within your suite, or eat at the on site café/bar and the Ample 32 Restaurant. You can chill by the pool, which comes with towel service. Blau Parc Aparthotel is in a quiter area of San Antonio, on the sandy cove of Calo des Moro and there is live music twice a week by the pool.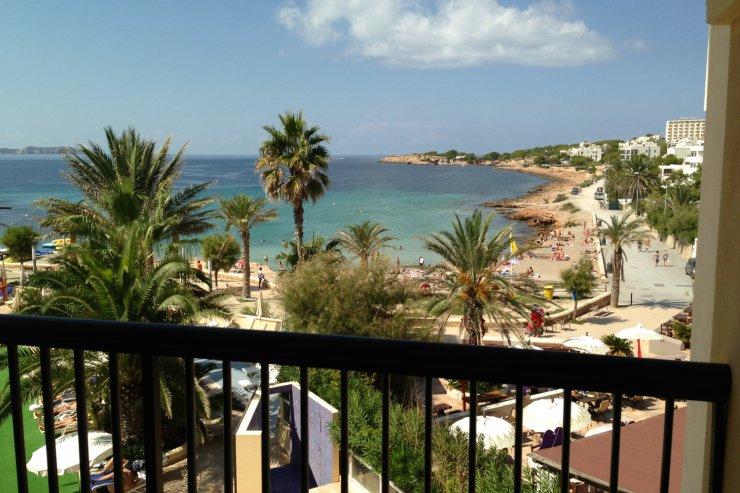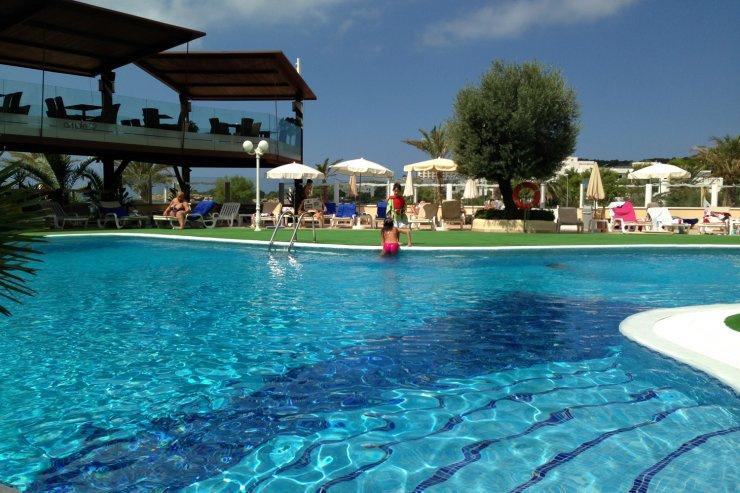 Image credit: Blau Parc Aparthotel
The Costa Mar Apartments are a great price for hens on a budget. The studios are situated in a small and friendly complex, on the seafront close to the famous sunset bars near the small sandy cove of Calo des Moro. It's a peaceful spot to relax and sunbathe but only a few minutes from the centre of San Antonio with shops, bars and restaurants.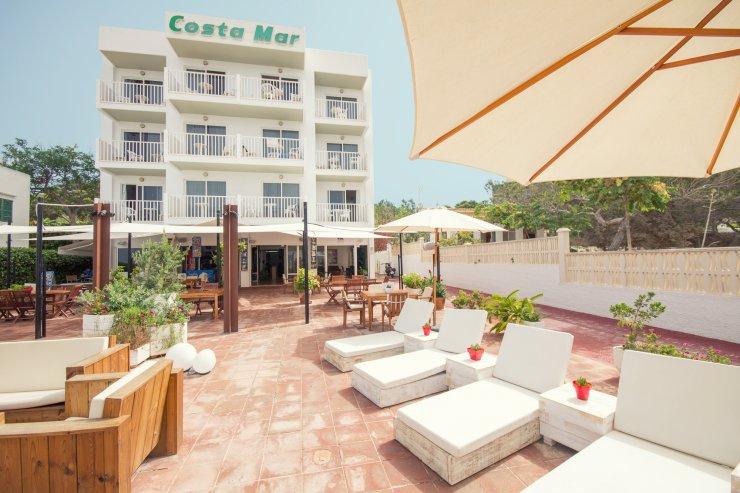 Image credit: The Costa Mar Apartments
If you are planning to go for a self-catering option but want more space than you might get in an apartment, you could consider hiring a villa. The beauty of staying in a villa is that you are completely private so you can have fun organising pampering parties, play hen party cocktail games, have a BBQ or even get in a private chef. Car hire is of course recommended when staying at a villa but if you prefer not to drive, then private transfer can be organized to get you around and discover the island, depending on your budget.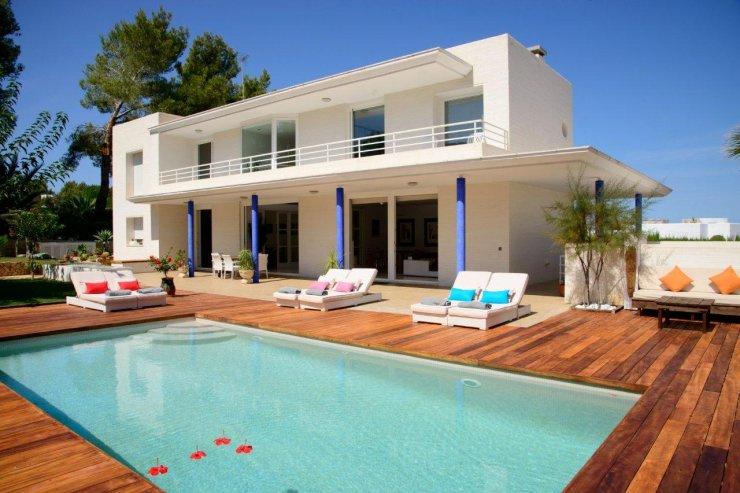 Image credit: Villa Can Llusia
Be aware that some villas don't accept hen parties, so we recommend getting in touch with our villa department who can advise you on the best options.
Things to Do
The great thing about spending your hen do in Ibiza is that you can spend your days lounging by the pool, but if you're feeling more adventurous there are plenty of activities to keep you busy. From water sports and boat trips to massages and food tours, there really is something for everyone.
There is no more luxurious way to explore the island than in your own private boat. From speedboats to luxury yachts, you can relax, take a dip in the sea and see Ibiza from a completely different perspective. You can see the full range of boats available on Ibiza Spotlight's Boat Charter page.
READ MORE: How to plan a hen do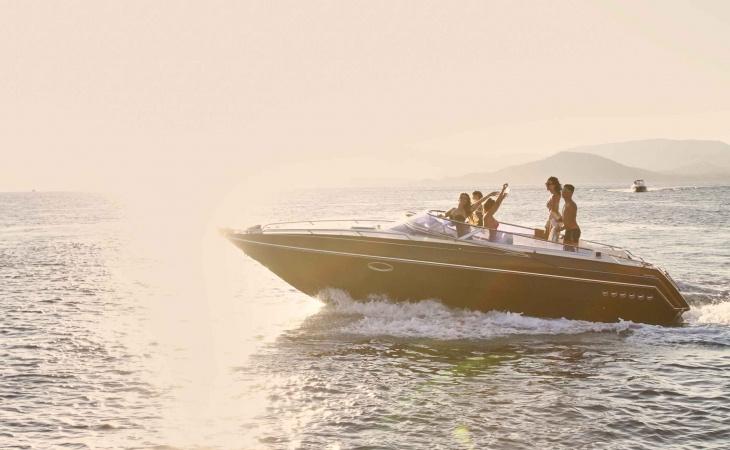 Image credit: Ibiza Spotlight
The Hotrod Citytour Ibiza is a great way to explore the island. Drive your very own stylish kart, taking in some of the best spots on the island.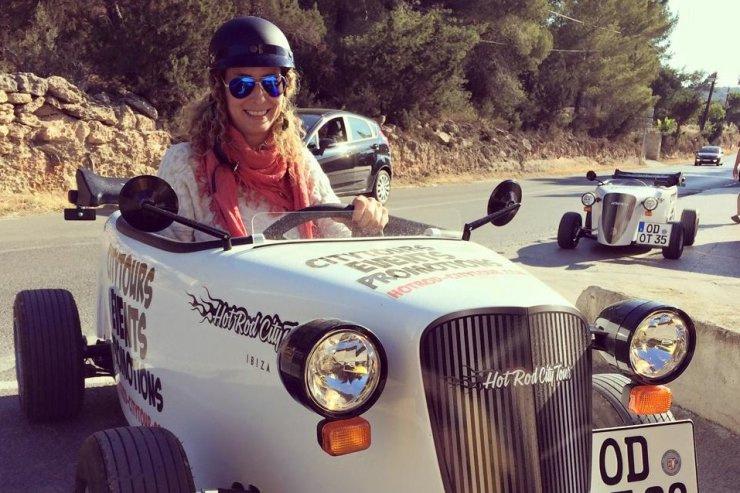 Image credit: Hotrod Ibiza
The Surf Lounge in San Antonio Bay is a beach sports club offering a beautiful beach front location, great food and drink and plenty of fun activities. You can surf on the island's only artificial wave machine, learn to paddle surf or play some volley ball. For the hens who would rather relax, you can chill by the pool on the Bali style beds and can even indulge in some pampering with a massage.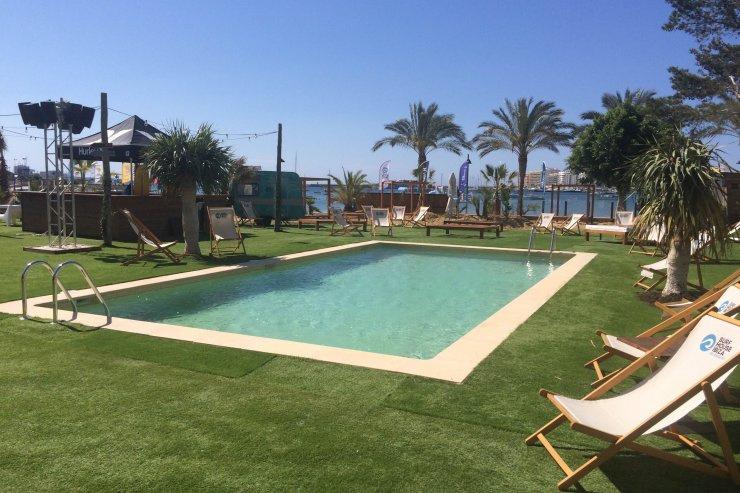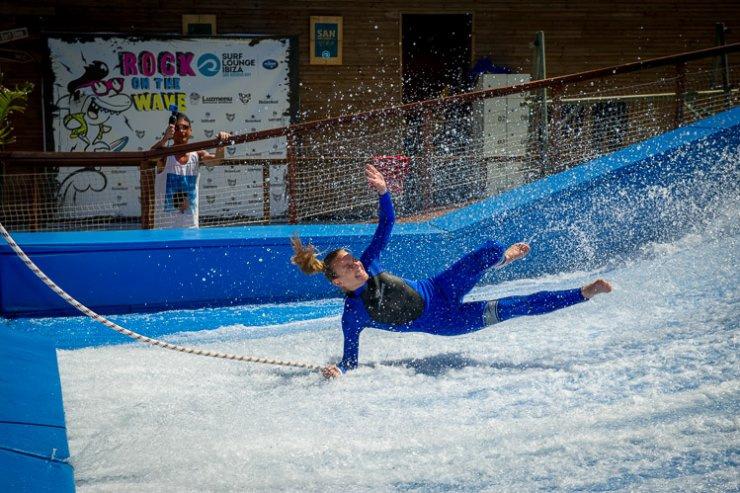 In the evening there are sunset sessions, with DJs providing the entertainment, whilst you enjoy a cocktail and watch the sunset.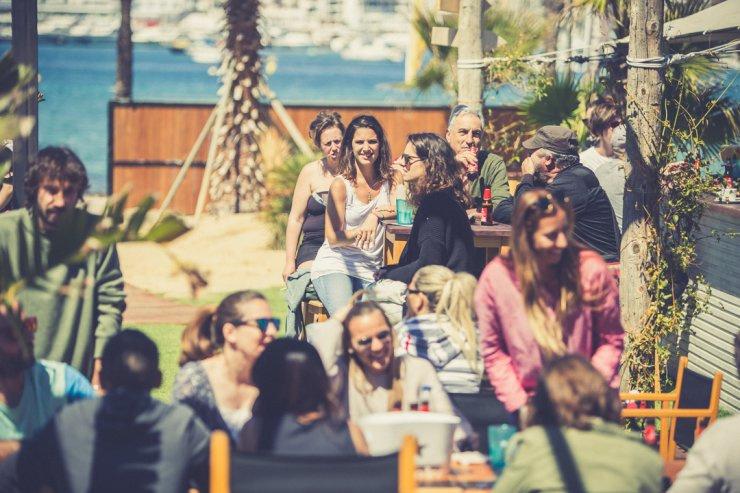 Image credit: The Surf Lounge Ibiza
Body painting is a fun experience which will leave you and your hens looking amazing for your night out. Pretty Intricate specialise in airbrush body painting, hand painting and makeup. You can enjoy a bar service whilst your art is being done and there is music to help get the party started. This is ideal for events such a Zoo Project.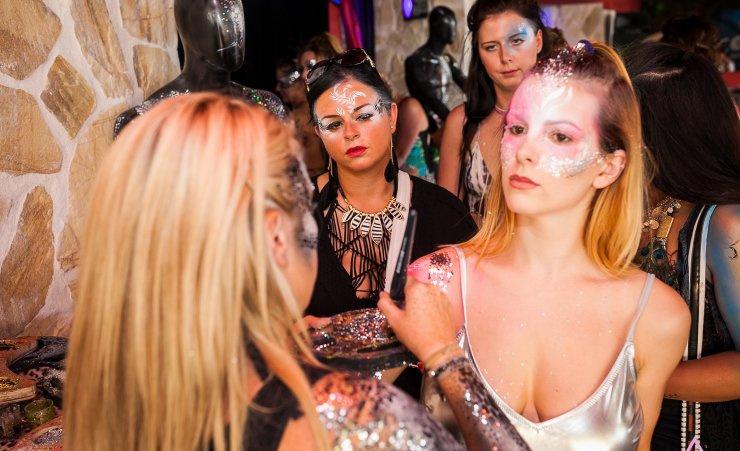 If you fancy getting the adrenaline pumping, then consider cliff diving. The professional leaders at Rockid Ibiza will take you to a safe spot off the beaten track, provide the appropriate footwear and, starting at lower levels, will eventually build up a full cliff dive.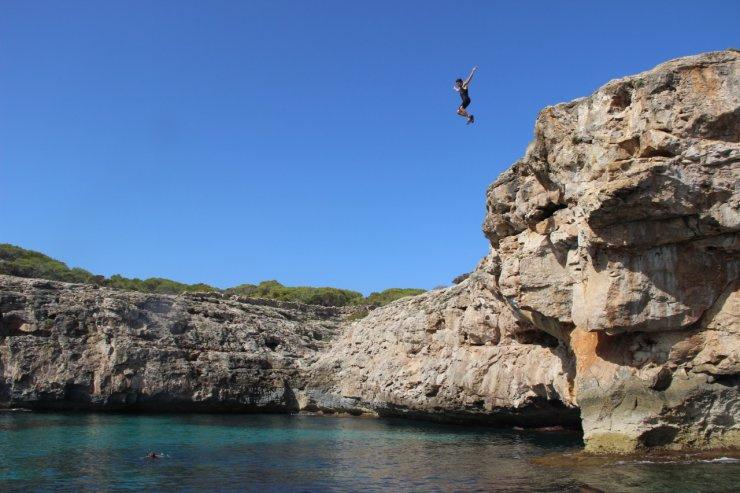 Image credit: Rockid Ibiza
You can see the full selection of activities on our website.
Make sure you check Hitched's ultimate party playlist for the perfect soundtrack for your hen weekend!