The 30 Best Hen Party Games for You and Your Crew
Break the ice at your hen party and get everyone chatting with these fun hen party games. There's something to suit every style of hen!
We have included third party products to help you navigate and enjoy life's biggest moments. Purchases made through links on this page may earn us a commission.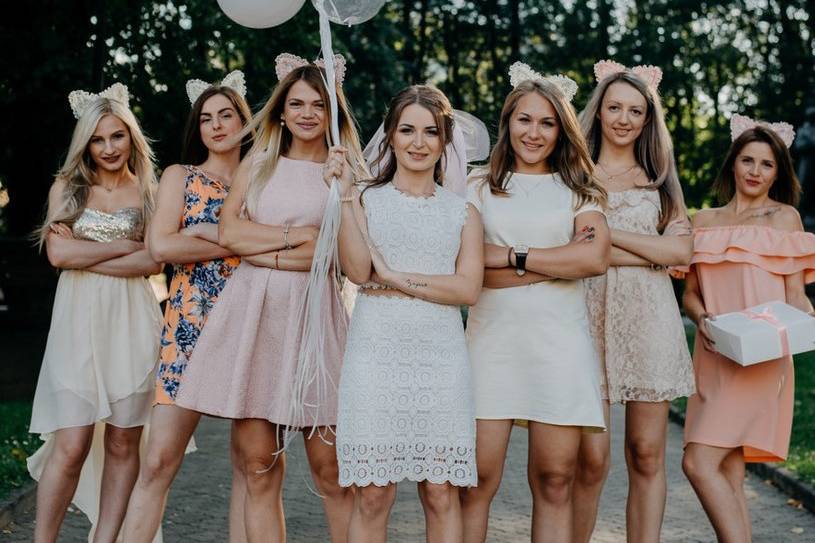 A hen weekend isn't complete without some brilliant hen party games to break the ice and kickstart the shenanigans. But when you've got a mixed group of all the bride's friends, it can sometimes be difficult to get the conversations going and games in full swing. Hen party games can transform random acquaintances into the best of friends, ensuring that everyone involved has a weekend they will always remember!
Even the most party-pooping guest (there's always one) will find these hen party games fun – and with the prosecco flowing, you're in for the ultimate hen celebration!
We spoke to hen party planning specialist Go Hen who gave us the low down on how to plan a hen party that goes down in history, plus we've rounded up 30 brilliant and fool proof hen party games, from ice breakers that get you all talking to some naughty challenges that'll bond you for life. Whether it's a fun hen party drinking game, fun quizzes or something completely unique, there's a hen do game for every occasion.
Rude Hen Party Games
1. Hen Party Dares - £8.
99, Hitched Shop
If you're going out, add extra fun to the evening and a competitive edge with some dares. We've rounded up the best hen party dares we can think of for you to jot down. Alternatively, you can buy a personalised set of dares like the above pink one or this floral one from the Hitched Shop.
2. Nail Polish or Porn Film? - £6.95, Not On the High Street
Pulp Friction? Sugar Daddy? Bachelorette Bash? Divide everyone up into small groups and read out a list of names which everyone has to guess if they are nail varnish names or the titles of *ahem* adult films. The team to get the most right wins. May we suggest a cheekily named bottle of nail polish as a prize? Oh, and we'd probably do your research for this on your home computer - no one needs their boss seeing the web history after this!
3. Hen Party Pictionary - £4.99, Not On the High Street
Our favourite drawing game is prime for a naughty makeover and this set makes the perfect hen party game. You can choose between clean, mixed or explicit cards, but we all know which one you should be buying… (unless your future mother-in-law is joining you). It can easily be turned into a drinking game by making the artist take a shot every time their team can't guess what they've sketched.
4. And a Very Naughty One… - £3.30, Etsy
If you're looking for naughty hen party games, then this saucy game called 'Cock or What' is perfect. As the name suggests, it's a selection of pictures that could either be a pecker or something perfectly innocent. Prepare for a serious amount of giggles!
Free Hen Party Games
5. Pin the Pants on the Partner
Print a large picture of someone – could be the partner of the bride, or could be their celeb crush. Much like pinning the tail on the donkey, you can then take it in turns to pin some pants on them while blindfolded. This game could be a lot ruder… use your imagination.
6. About the Bride
Ask each hen to write down (anonymously) on a slip of paper their favourite or funniest memory with the bride. If you have some people in attendance who might not be that close you could also include first impressions.
Then the bride has to read them out and guess who wrote them. This is a great way to involve the bride in the ice breaking and allows people to find out more about her from her friends' perspectives.
7. True or False
Compile a list of statements about the bride, some of which are true and some which are funny and false. Read them out and get the hens to guess if it's true or false. It's fun to see what people believe to be true about the bride!
READ MORE: 46 Unusual Hen Party Ideas for Brides Who Want Something Different
8. Dance the Night Away - £10.
99, Hitched Shop
Make sure the hens have their dancing shoes on for this one! Before the hen party, pick a selection of songs or artists that you know will get played on a night out. Write them down on a piece of paper and get everyone in the group to pick one out. When your chosen song or artist is played you must dance to it for the duration of it no matter where or when it's played.
This one is great for your Instagram stories and made even better with fun accessories like these feather boas.
9. Glass Ice Breaker - £10.
99, Hitched Shop
If you know not all your hens will have met before, this civilised game is a great way to get everyone chatting. In advance of the welcome drinks stick a one-word topic of conversation to the bottom of each glass (these disco ball tumblers are so fun, and they'll reduce any spillages).
As soon as someone finishes their drink, they must start a conversation with the hen closest to them using the word on the bottom of their cup.
10. Night Out Naughtiness
Heading for a night on the town with the hens? When you get to the bar or club, challenge each member of the party to find something old, something new, something borrowed and something blue. Once found, they must take a photo of/with them.
If you have a large group of hens, post the images on a group chat. Trust us, it'll be a good laugh in the morning to look back on.
11. Find the Fiancé or Fiancée - £16.
99, Hitched Shop
A hilarious hen party game along similar lines involves taking the hens on a night out and challenging them to find the best lookalike of the bride's partner to snap a selfie with.
This cute disposable camera is a great idea to bring along, so you don't have to worry about dropping your phone in the mad rush!
12. Never Have I Ever
This classic drinking game was pretty much made for hen parties – and it's a great way to find out some more risqué things about the other hens. Naughty hen do games always go down a treat in our experience! (Just remember you still want friends left by the end of it so don't out ALL your bestie's biggest secrets!).
READ MORE: The 23 Best Hen Party Houses in the UK
Printable Hen Party Games
13. Mr & Mrs / Mrs & Mrs Quiz
Challenge the bride by testing her knowledge of her other half with the hen party game favourite, the Couples Quiz! Get everyone involved by giving each hen a question to ask and they can choose the forfeit if the bride gives a wrong answer – making her drink a shot or putting on an item of fancy dress are great ideas.
Check out our ultimate list of Mr & Mrs quiz questions for a winning quiz. Just make sure to have asked her partner for their answers beforehand!
For maximum bridesmaid brownie points, try the brilliant Him&HerVideos to create a game show-style glossy video complete with graphics and music. It's a fantastic way to get their partner on-screen and the website does all the work for you.
14. Pop the Partner - £2.
99, Hitched Shop
Print out pictures of various people, including one of her partner. Roll them up and put each one in a balloon. Get the hens to collect and burst the Team Bride balloons and the one that finds the partner wins.
Classy Hen Party Games
15. Wedding Film Charades - from £3.97, Amazon
Get a list of wedding-themed films together and divide the hens into teams. They can pick out the name of a wedding film from a hat and then they have to act it out for the other team to guess. You could always give away wedding-themed DVDs such as Bride Wars and The Wedding Planner as hen do prizes – they're priced from £3.97 on Amazon!
16. Prosecco Pong - £16.
99, Hitched Shop
Prosecco lovers (so that's all of us, right?), this hen party game is for you. For the ultimate alternative to the classic beer-based game, prosecco fans can find this fun game of pong at the Hitched Shop.
Hens are bound to love this as a way to get the party started and it's a great way to get a little light-hearted competition into your evening. Who will be the last one standing? Literally!
17. New Nicknames - £5.
49
, Hitched Shop
Get the bride to come up with nicknames for all the hens and reveal them with a name tag, a fab badge like the ones above from the Hitched Shop, or a personalised sash for each member of her crew. We love these rose gold ones from Etsy! Then everyone else has to guess why they have that nickname.
For an added twist, why not turn this into a hen party drinking game? If someone slips up and uses a real name instead of a nickname they have to have a drink. These 'bride's drinking team' shot glasses are so fun!
READ MORE: Which Type Of Bridesmaid Are You?
18. Who's Who - £14.99, Lights4fun
If you want a hen do game that really challenges the bride, ask all the hens to write down a fact about themselves on a post-it note. It could be something really simple such as 'I got married last month' or 'I'm related to the bride', or more elaborate like 'I've broken my nose four times'. Give these facts to the hen to see how well she really knows her hen party.
A cute way of doing this is having her match up the post-it note fact with a polaroid photo of the hen (we love this light-up heart with pegs from Lights 4 Fun). Then you can see which fact she has attributed to who, before the hens reveal the truth!
19. Advice for the Bride - £7.
99

, Hitched Shop

Ask the hens to write down some valuable (or funny!) advice for the bride, she can then read these out to the group and you can guess who suggested what. We love these cute advice cards from the Hitched Shop.
20. Would She Rather - £3.99, Amazon
Test out who knows the bride-to-be the best with this fun Would She Rather cards from Amazon. The options are all clean and totally innocent, so this is definitely a great hen party game pick for brides with mum and mother-in-law-to-be present for the shenanigans!
Have the bride go through the cards afterwards, find the winner and present her with an extra-special hen party sash or a bottle of fizz as a prize!
READ MORE: The Step-By-Step Guide To Planning The Perfect Hen Party
21. Bridal Bingo - £4.50, Not On the High Street
Bridal Bingo is a fun take on the amazing wedding table icebreaker game but this time it's all about the bride. You can buy these bingo sheets from Not On The High Street or get crafty and make your own at home. Get your bride to fill in her sheet with words related to her wedding and then call them out; the first hen to tick off a whole row shouts "Bingo" to win!
If you have a small, close-knit hen group, try it with facts about the bride like, 'I passed my driving test on the fifth try'. This will really test who has the best knowledge of the bride!
22. Trivia Quiz - £10, Not On the High Street
Split the hens up into teams: mix it up so you haven't got all her old school friends in one group and her work colleagues together in another one. Write a quiz about the bride – what's her favourite drink, what's her job title etc – or get this personalised one from Not On The High Street and put everyone to the test to see how well they know the bride!
If you want to keep it more wedding related to give everyone a fair chance, why not have a go at writing your own focused on the day itself? You'll be amazed at how many things you can think of!
23. Cocktail Competition - £19.
99, Hitched Shop
As if you needed another excuse to get the drinks in, you and your hens can take part in a cocktail making competition. Gather a selection of spirits and mixers and the hens will have to try and make a winning concoction.
The judge? The bride-to-be, of course.
Make the game extra special with this gorgeous, personalised cocktail shaker from the Hitched Shop.
24. Kisses for the Mrs - from £3.99, Etsy
On the hunt for a sentimental hen party game? This activity will be a lovely keepsake that the bride can treasure forever. During the hen weekend or night get each of the hens to kiss the card leaving a lipstick imprint behind. They can then write a heartfelt (or funny) note under their pout. The more your drink, the better the messages get!
This Kisses for the soon to be Mrs print from Etsy is gorgeous and can be personalised with the bride's name and the date of the hen party.
25. Gifts Galore - £27.
99, Hitched Shop
If the hens have decided beforehand that you want to get the bride gifts, this hen party game is a brilliant way of injecting even more fun into it. As the bride opens them, she must guess who they are from. If she gets the answer wrong, you've all got to drink.
We love the idea of giving her personalised jewellery or a stunning set of lingerie she could wear on the wedding night.
Remember to make sure all the hens are onboard before the party - you don't want anyone to be left red-faced if they don't have a gift to give!
26. Hen Party Complete Kit - £14.99, Ginger Ray
This hen party game kit is a fail-safe option if you have limited time to organise the event, or you just want to make sure there's no dull moments!
Complete with five hen party games, cups and ping pong balls you can whip this out any time to ensure a night full of fun.
READ MORE: 17 Stylish Hen Party Sashes for You and Your Bride Squad
Playful Hen Party Games
27. Drinking Jenga - £21.
99, Hitched Shop
This hen party game runs like a classic Jenga kit, where each person extracts a brick out of the tower while trying not to let the tower topple, except this one has had a fun upgrade. It's hidden with drinking instructions the hens have to follow if they remove. Whoever lets the tower fall has to do a forfeit. Can't think of any dares? Try these cards for ideas.
This game is hard enough at the best of times, let alone after a few drinks!
28. Space Hopper Race
If the weather is on your side, why not partake in some good old fashioned garden party games? A space hopper bouncing game is a great place to start as it's bound to get everyone giggling.
Race from one side of the garden to the other, with the loser having to drink or take a forfeit. Keep it safe though, we don't want any injures before the big day!
29. Shot Wall - £18.99, Ginger Ray
This ring-shaped shot wall is the perfect finishing touch to your hen party. Fill the stands up with cups (we love these 'I do crew' ones), stand back and try to aim ping pong balls into the cups. If you get it in the hen of your choice must drink. It's such a fun take on the classic drinking pong game plus it'll look great in all your snaps!
30. The Toilet Paper Wedding Dress - £8.99, Amazon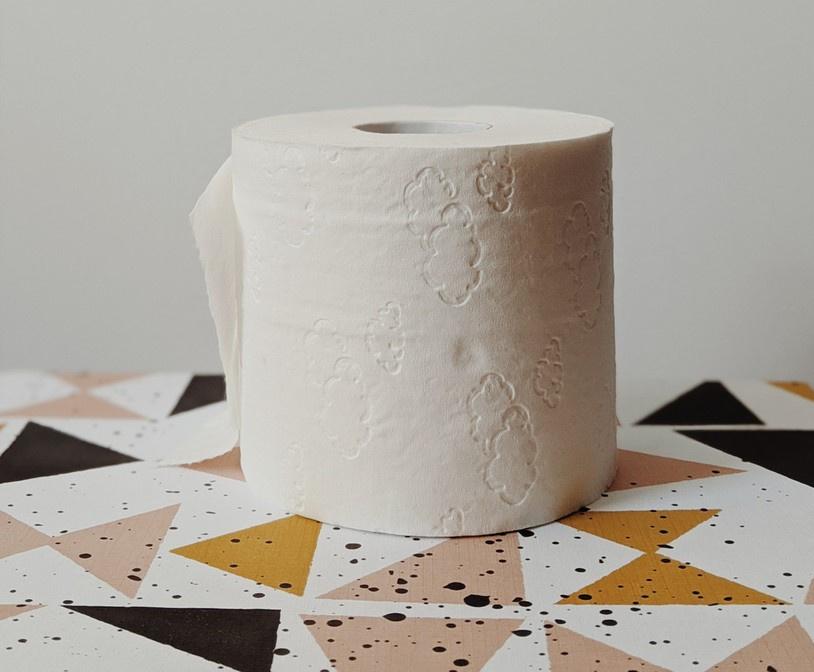 Split the hens into two or more teams and have them create beautiful wedding dresses from rolls of toilet paper. The bride can then pick the best dress and that team wins a prize. If you want to make this game even more fun, Amazon have toilet paper in some spectacular colours – including bright pink!
How Do You Make a Hen Party Fun?
There's a lot more to planning a hen party than just picking out a few games (although they are important!).
"A lot of hens assume that by simply arranging a few activities and a couple of games, the hen weekend will be a resounding success and something the group will be talking about for years to come," says hen party planning specialist Go Hen. "Undoubtedly, unequivocally, undeniably, the best way to ensure your hen party is fun is by diving in with a positive, energetic attitude. No matter what your budget, no matter what you're doing, no matter where you're heading, if you go into the celebration half-hearted or act like you don't really want to be there, it will almost always fall flat. You need to set the tone, be the party, get everyone pumped and ready – if you do, you'll be well on your way to a hilarious weekend that will truly go down in the hen party history books."
What Games Do You Play at a Hen Party?
It's not a hen party without some cheeky, classy and everything in between games! "Whilst classic drinking games may be the cornerstone of many people's pre-wedding parties, a lot of hens are now wanting their games to be a bit more bride-focused to ensure she's the centre of attention she deserves to be. Our most popular game by a mile is our hilarious Mr & Mrs Questions, where the bride is quizzed on every aspect of her relationship with her partner (with very entertaining results!). Whatever games you plump for, make sure the bride is at the forefront of your thinking, ensure you can get everyone involved, and, if you're planning any forfeits, don't make anyone do anything they're uncomfortable with!", says Go Hen.
What Are The Best Free Hen Party Games?
You don't have to spend a fortune to organise some seriously fun hen party games. Whether you're sharing funny memories or playing a risqué game of "never have I ever", these free ideas will have the whole crew cracking up.
If you're looking for even more fun ideas, don't miss our edit of bridal shower games – they're perfect if you're looking for something to suit daytime hen party activities.