13 Things People *Really* Hate About Hen Dos & How to Avoid Them
From over-priced trips and matching outfits to penis straws galore and *that* WhatsApp group - here are your crew's biggest hen party bug-bears - and how to fix them...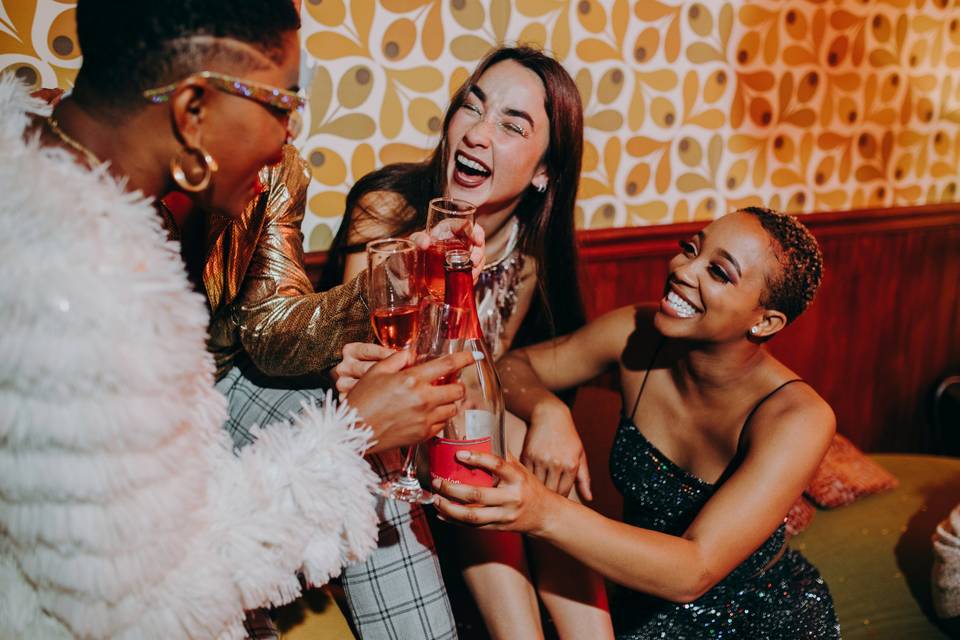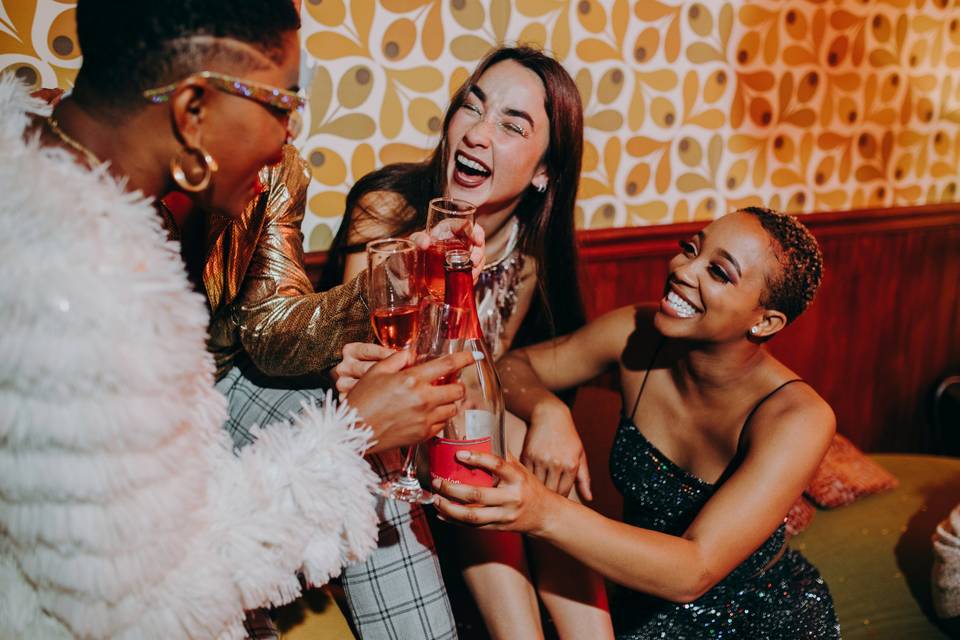 When it comes to planning a hen party, it's impossible to please everyone, but there are certain things people really hate about hen dos that are completely avoidable. We asked the Hitched community what their main hen party peeves were and they certainly didn't hold back.
From always having to wear matching hen party t-shirts and buying several new hen party outfits, to spending a fortune on travel to European hen do destinations and having to take numerous days annual leave - hen party goers have a fair few things to get off their chests.
Whether you're the one planning the hen, or you're the person the hen is being planned for, we've got a few tweaks you may want to make to the hen do plans. With every hen party problem, we have a quick fix that will ensure your up-coming hen party celebrations go off without a hitch.
13 Things People Hate About Hen Dos
1. The Cost!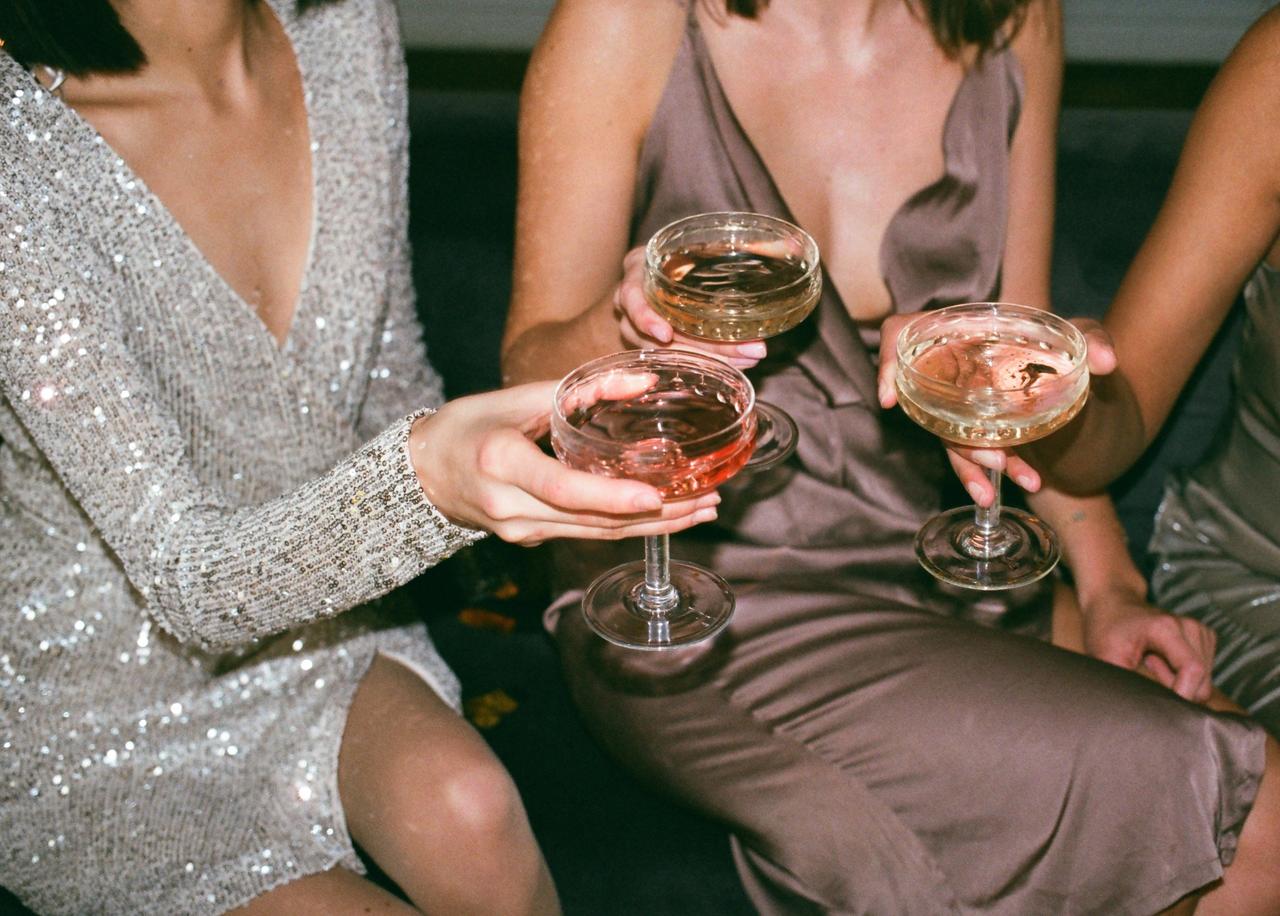 The Problem: When we asked the Hitched community to share their hen do bug-bears - the rising cost of these elaborate celebrations was by far the most common answer. What seems a fairly inexpensive weekend away to those who are planning may be a real splurge for those attending.
How to Fix It: It's almost impossible to please everyone when it comes to the cost of a hen party - but before you begin organising, it's worth asking all of those involved what they think is a fair price for the celebration. This can be done using an anonymous poll and will give you a realistic idea of what people can afford. The other option is to give people an opt out or a cheaper alternative - for example, if the plan is to spend three nights by the coast, give the option for some of the hens to come for just one or two nights.
Discover some of our favourite cheap hen do ideas (under £100pp!) here.
2. Pressure To Get Drunk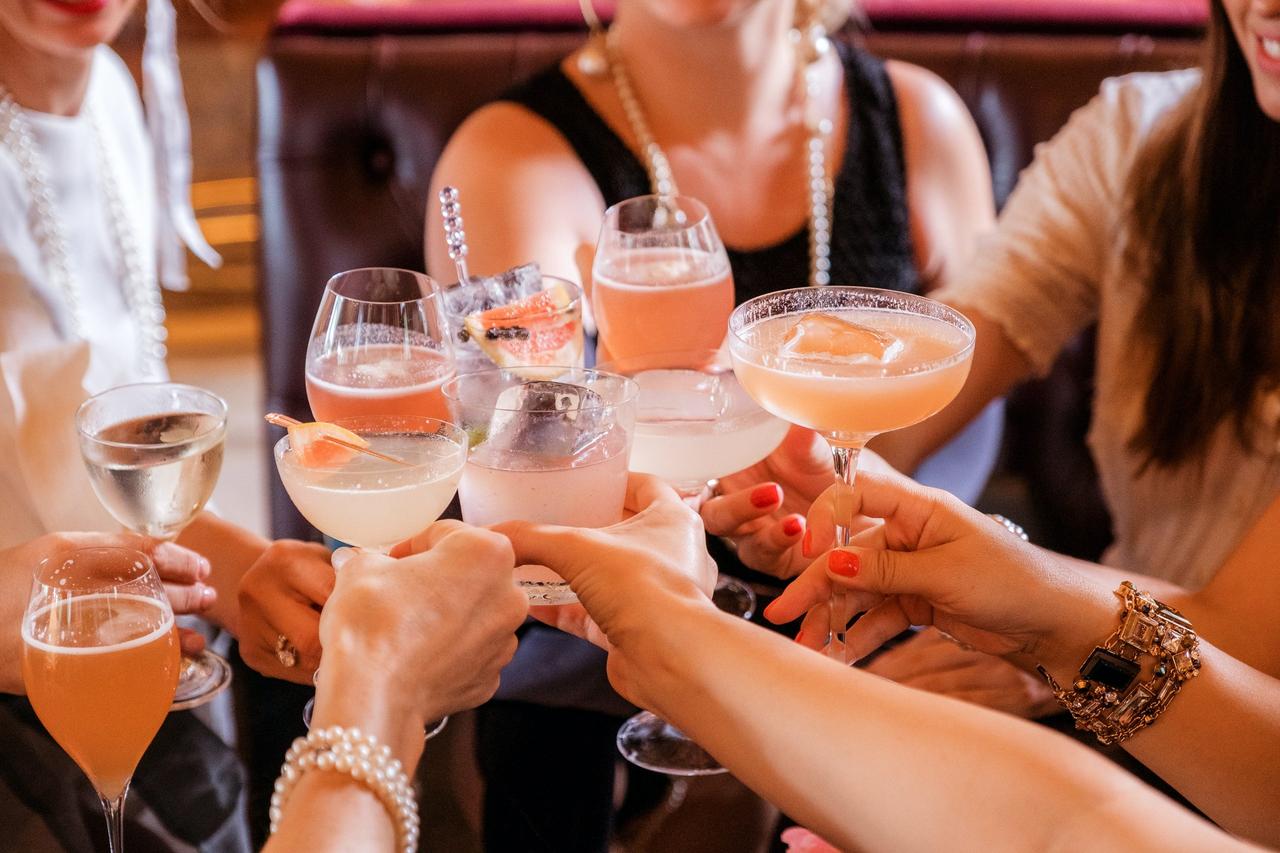 The Problem: Hen parties will often include alcohol and drinking, and there's nothing wrong with people wanting to enjoy a tipple and have a good time - but believe it or not, getting wasted three nights in a row isn't some people's idea of fun. Members of the Hitched community said the pressure to get really drunk and drink loads on a hen do was something that really put a dampener on their experience.
How to Fix It: Ensure there isn't a toxic drinking environment. Allow those who want to party do so, but don't put pressure on people who don't want to drink, or who don't want to drink as much. Health, money and personal preferences are all reasons why some guests may not want to drink as much as others and that should be respected.
READ MORE: Our Favourite Hen Party Games the Crew Will Love
3. Schedules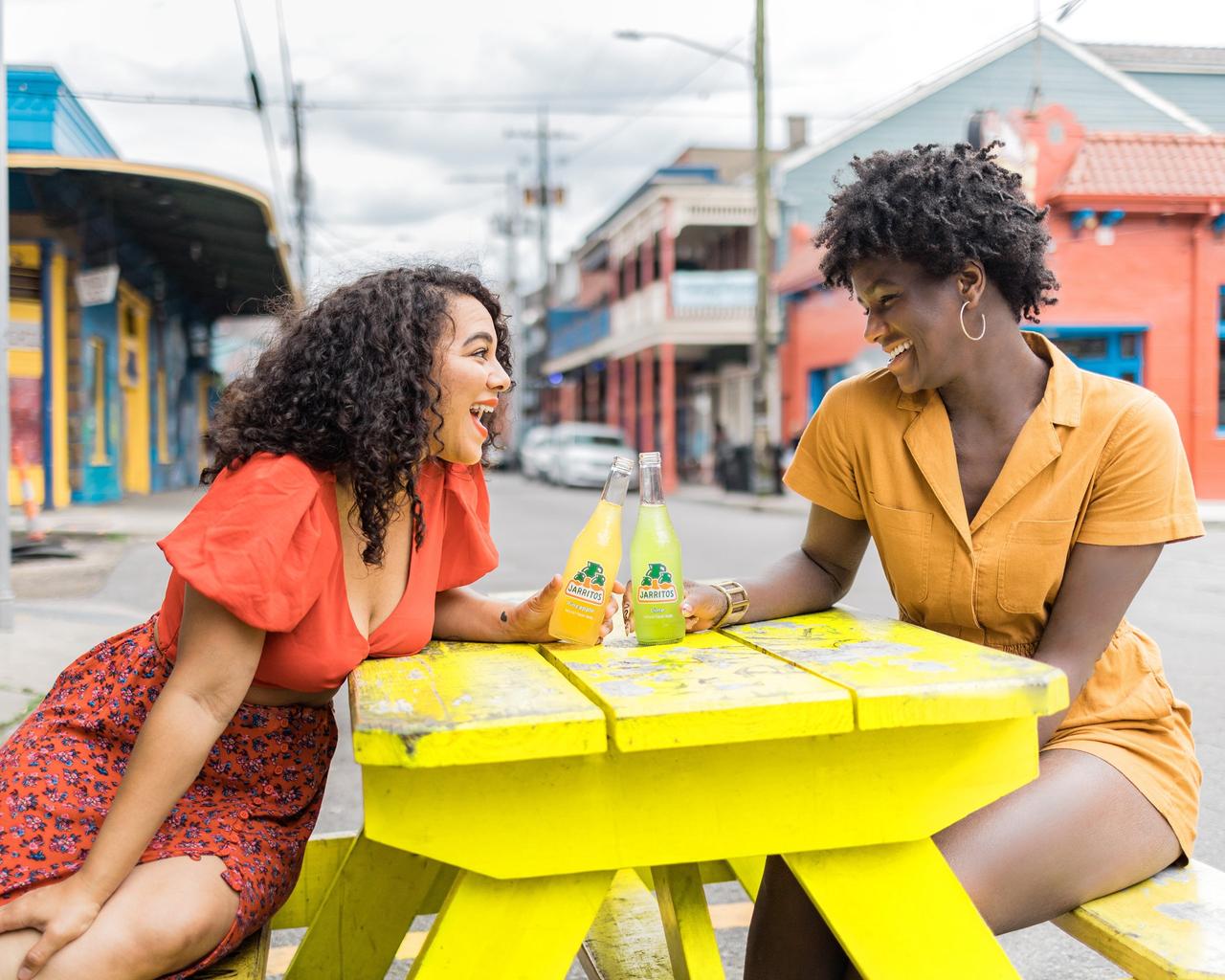 The Problem: You're all adults on a hen do and as an adult, no one wants to be told when to eat, drink, brush your teeth, have a rest and take a nap. When the hen do schedule is so jam-packed you're allocating attendees specific slots where they can do menial day-to-day tasks, you should expect some form of backlash. There's a way to keep a tight hen party schedule without going all Monica-from-Friends.
How to Fix It: First thing's first, put yourself in everyone else's shoes and think about how much structure you'd want as a hen party guest. Bearing in mind, these people have paid to be here, consider scheduling in the main activities and hen party games and leave any spare or 'down' time for the group to entertain themselves.
4. The WhatsApp Group
The Problem: Where do we start with this… It's always going to be complete carnage when you have a WhatsApp group filled with dozens of hens with opinions, comments and questions about the hen. The truth is, it's sort of part of the fun, right? It's a great way to get to know one another before the celebration - but it won't surprise you to know that many of the participants will have taken advantage of the app's 'mute' function.
How to Fix It: If you're part of the planning posse, consider a separate group to talk technicalities, budgets and specific plans, leaving the main hen party group chat for announcements, sharing details and discussing outfit inspo.
READ MORE: Amazing Hen Party Themes You'll Want to Copy
5. People Who Don't Pay on Time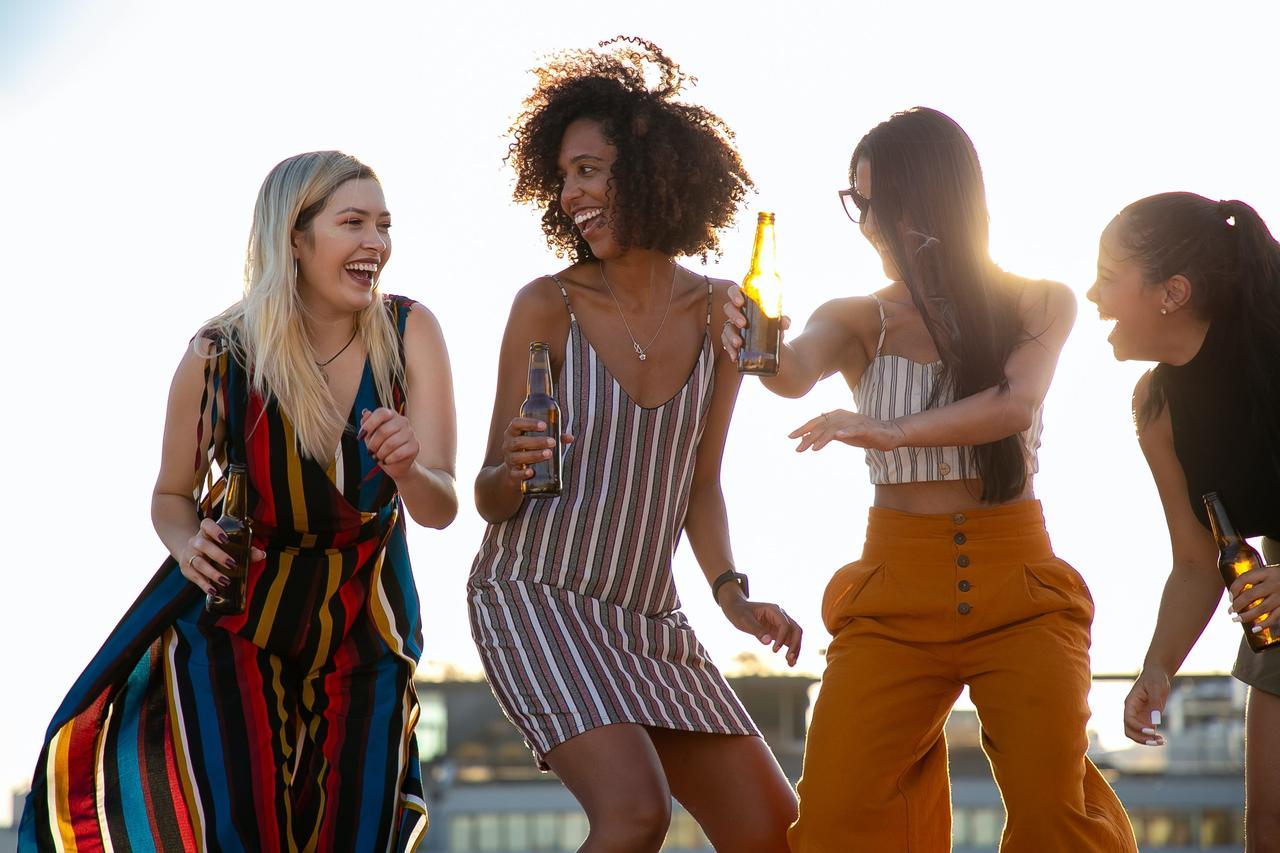 The Problem: This is something that really annoys those planning a hen party. Assuming you've all agreed on a cost and a timeline, is it really that hard to stick to payment dates? We're not talking about those who are struggling to come up with the money, we're talking about those who simply forget, or who just can't be bothered to set up the online transfer. If you're that guy, think about the person who's had to put the whole cost of the do on their credit card or worse, paid it in full for everyone.
How to Fix It: Make sure that you only commit to paying for something that you know you can definitely deliver on and set yourself a reminder for payment dates. If you are finding it difficult to meet the deadlines, be open about it to the person who has booked the trip. If you aren't able to make a payment on time, it's better that they know why as opposed to thinking that you just didn't want to.
6. Social Media Pressures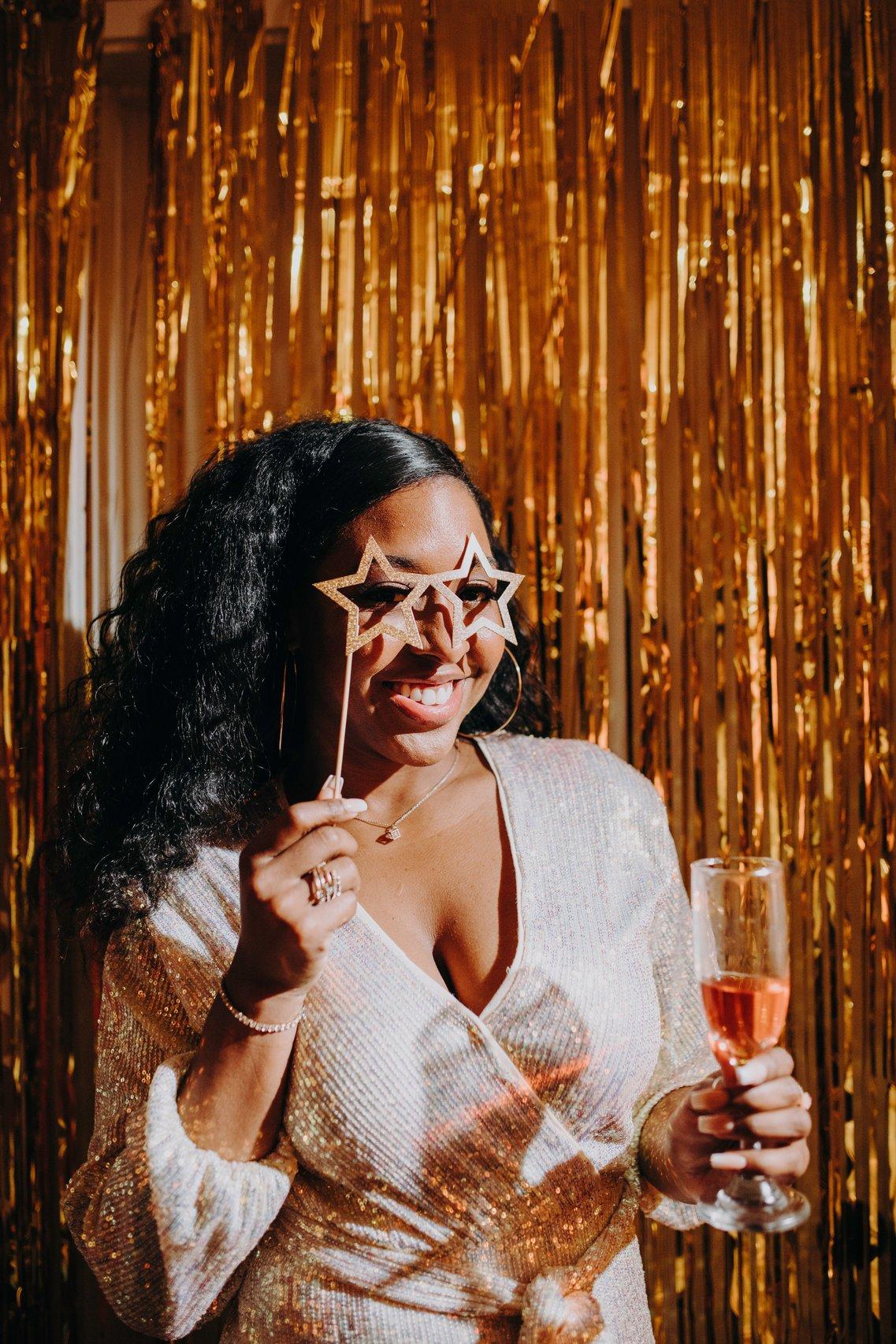 The Problem: Hen parties are perhaps the most Instagrammable pre-wedding celebration going. We've all seen the mirrored balloons, matching sashes and airport selfies raking in the likes on social media - but not everyone wants their face splashed all over Instagram and other channels. It also creates a lot of pressure amongst hen party guests to be Insta-ready all the time - talk about annoying! The last thing anyone wants when they're recovering from last night whilst lying on a sunbed, is for someone to try and sneak them into a TikTok reel or Insta story - no thanks…
How to Fix It: Ask! It's really that simple. "Is everyone happy with me posting this on Instagram?" or "Who wants to get in this reel?" - that's all it takes.
7. Having to Match All the Time
The Problem: We get the matching hen party t-shirts or matching hen do sashes - but do you really have to match all of the time? Matching everything to each other at a hen do can not only get really expensive for those involved, but some people also find it a bit embarrassing. It's also worth considering that different people feel comfortable in different things - not everyone loves a skimpy pyjama set or a really out-there fancy dress costume
How to Fix It: Keep it to a minimum. By all means, have some matching things at the hen - it's part of the fun. But while you're planning this, ensure you're not going overboard on the whole matchy-matchy situation and that it's not causing costs to spiral.
8. Penis-Themed Everything
The Problem: Hen parties are often associated with penis gimmicks, from straws and confetti, to masks and balloons. Some people think this is hilarious and love themselves a bit of tack, others, however find it pretty crude and would rather not be surrounded by phallic accessories.
How to Fix It: Read the room - consider the crowd you're inviting to the hen do before maxing out on a full blown penis party. It's also important to consider what the nearlywed who you're planning this for would want - for a lot of people, tacky accessories are not what they envisioned for their hen.
READ MORE: Classy Hen Party Decorations (Not a Penis Straw in Sight!)
9. Weekends and Weeks Away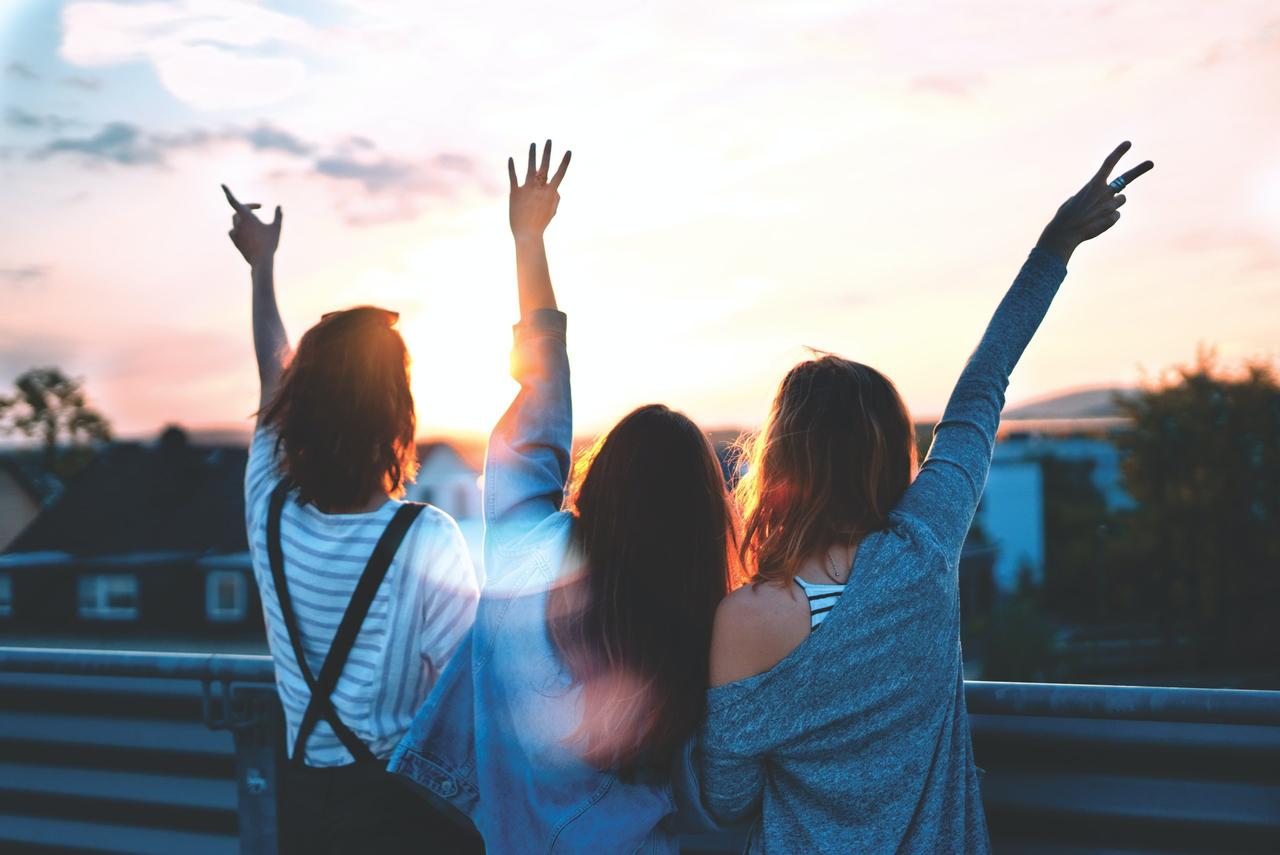 The Problem: Gone are the days where a hen do consisted of a night out or a bottomless brunch somewhere nice - now, it's a weekend in Paris or a week in Marbella. For people who have children, are self-employed or running low on annual leave, the long trips can become quite the issue. It also ramps up the cost and puts a lot of pressure on those who are attending. Not to mention the pressure put on those planning who have to find dates that everyone can do!
How to Fix It: Consider an opt-out for those who can't facilitate or afford a huge hen do trip - or plan an alternative, smaller hen party in London or a closer destination for those who aren't able to stretch to a full hen holiday.
10. Unreasonable Dress Codes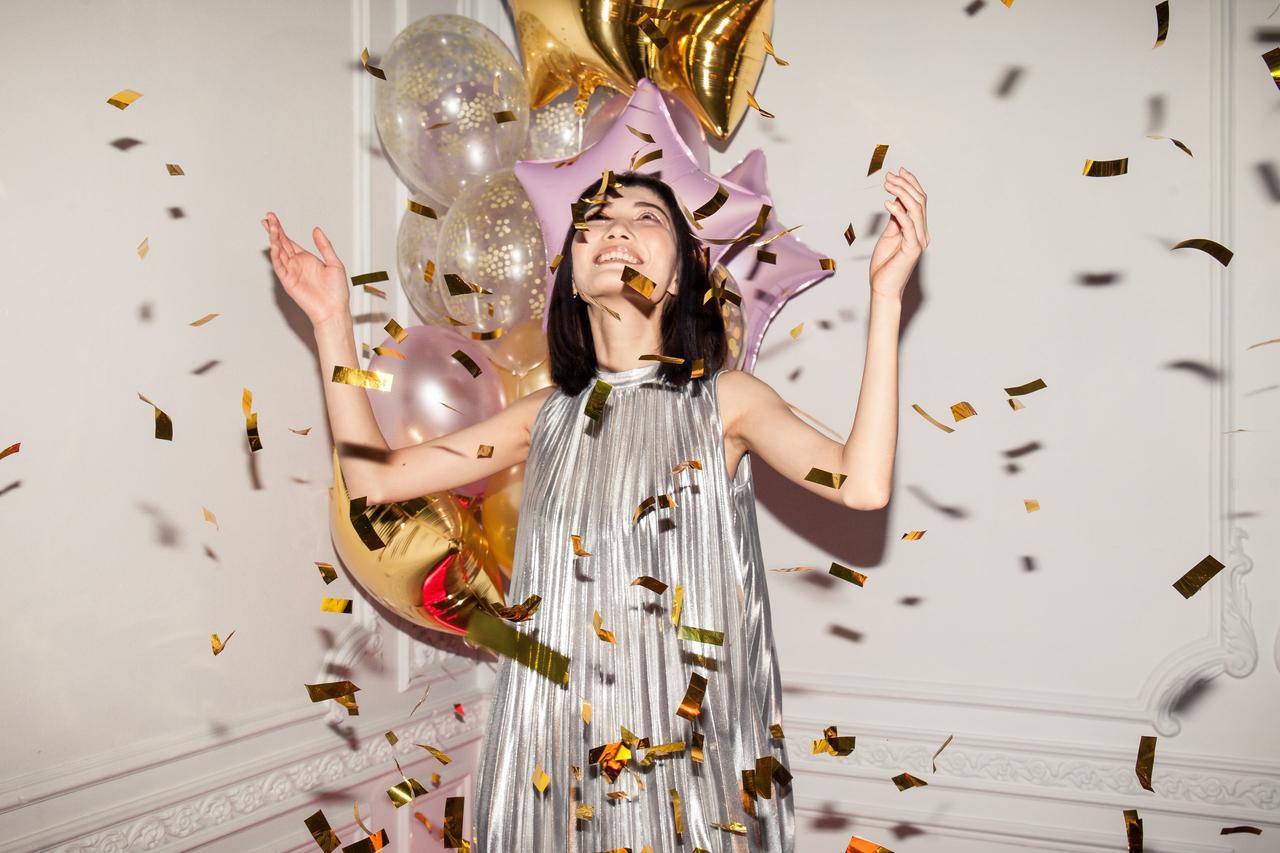 The Problem: This may seem like a strange one - but we've heard of European hen parties with a different dress code each night (that's seven new outfits!), dress codes that require specific shades of a specific fabric to be worn, hen dos which require several new fancy dress costumes and others which ask those attending to wear a specific designer.
These are, without a doubt, unreasonable! The price tag associated with being a hen is big enough without expecting everyone to buy several new hen party outfits - including those that can never be worn again.
How to Fix It: There is genuinely nothing wrong with having a dress code for a hen party - it's pretty common actually. But when deciding what dress code to inflict, consider picking a colour or theme that most people will already own clothes for. Some people will happily buy a new outfit or outfits for a hen do, but choosing a reasonable dress code means those who don't want to, don't have to.
11. Lack of Transparency
The Problem: We're not trying to sound like a broken record when it comes to hen party costs - we know it can be a lot. But one thing worse than an expensive hen party, is an expensive hen party where you have absolutely no idea what you're actually paying for. Being transparent about what's being booked and where the bulk of the money is going really helps to build trust within the group and also makes people feel more at ease about handing over their cash.
How to Fix It: No one is asking for receipts and proof - but being open about activities, flight costs or hotel accommodation costs gives attendees enough information about where their money is going to make them feel at ease. If you're planning a particularly elaborate activity or surprise, let your fellow hens know so they don't think you're overpaying for other things.
READ MORE: The Most Stylish Hen Party Sashes
12. Poor Planning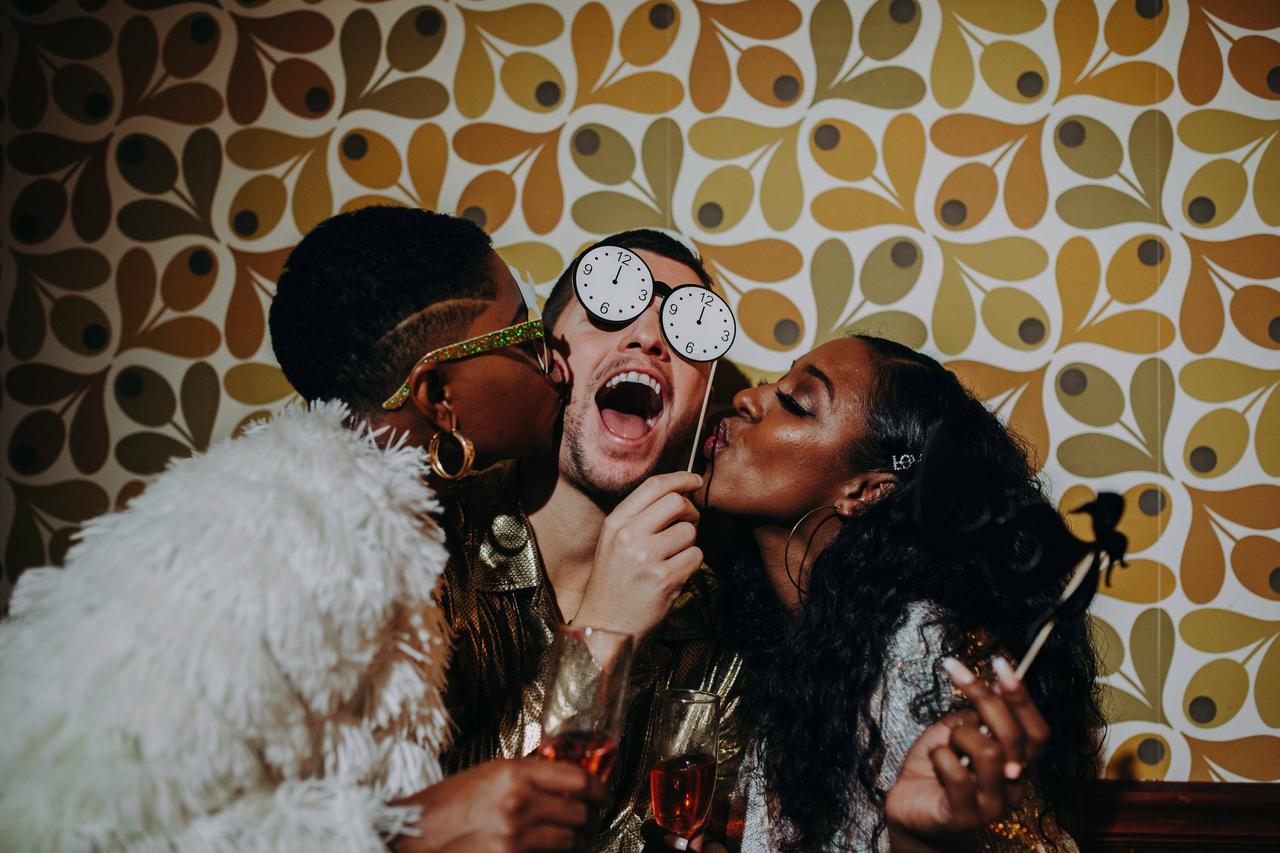 The Problem: We touched on having too much of a schedule on a hen party, but there is such a thing as not planning enough. Whether it's a lack of activities or a feeling of chaos during the trip, there's nothing worse than attending a hen party and it's not been planned properly.
How to Fix It: Our guide to planning a hen party will help with this one - but the main things you need to ensure is that all activities are pre-booked, any restaurants or bars are also pre booked and that travel arrangements have been made in advance for getting from place to place and ensuring the accommodation is sorted goes without saying. As you're likely to be in a large group, it's important to speak to venues and travel companies in advance to ensure they can accommodate you.
READ MORE: New Look Have Launched a Hen Party Collection!
13. The Drama
The Problem: This one is pretty self-explanatory and will always be completely be unique to each group. When that many people come together for a drink-fuelled celebration where a lot of money has been spent - there's bound to be some sort of drama. From money squabbles to clashes of personalities, it's almost unavoidable.
How to Fix It: The only fix for this one is to not be a part of it. Stay away from the drama and pretty please…don't cause any!
Now you know what *not* to do, here's 50 unusual hen party ideas for across the UK and there's guaranteed to be one in there that suits you and your wedding crew.