Should We Have a Wedding Videographer? Six Reasons You Need One
Wondering whether or not you should hire a wedding videographer? Read on to find out our answer (hint: it's a big yes!)
After months, and maybe even years of wedding planning, it's all too easy for your wedding day to pass by in a blur. If you and your partner want to remember your big day in as much detail as possible, there's no better way to go about this than by hiring a wedding videographer. These camera wizards are trained to capture all the moments of your day and create a tear-jerking video that you can cherish forever.
However, many nearlyweds are apprehensive about hiring a wedding videographer as there are many myths and misconceptions about them. But don't just follow the crowd - read on to find out what a wedding videographer could add to your day.
1. A Wedding Video Is an Incredible Souvenir
Wedding photographs are an incredibly important aspect of the wedding as those priceless pictures will be admired and hung in frames or albums that you'll want to look at again and again. Photographs are great to remember something frozen in time, but if you want to relive a moment over and over, then video could be a better option for you.
As Leigh from wedding videography company Inspired Wedding Films says, "Couples tell me that watching the day back on film is a much more emotional experience than just looking at photos. With video you get to see the emotion play across people's faces in a way that is not possible with photography.
"Video can capture the ceremony and speeches for you in full and our drone cameras can give spectacular bird's eye views of the venues."
A video will also fully capture the spoken parts of the day such as vows and speeches, as well as any fun little bloopers that happen throughout the day.
2. Wedding Videography Helps Preserve the Memory of Your Wedding Day
If you ask almost any couple what they remember about their special day, they'll probably tell you that most of it was just one big blur. One of the best ways to combat this is by getting the entire thing on video.
A professionally produced wedding film is the ultimate way of encapsulating the very essence of your very special day – a kaleidoscope of memories and sounds that you can share with family and friends, children and grandchildren for years to come.
Leigh puts it simply: "Video captures the emotions, the people and events of a wedding with jaw dropping breadth and beauty".
3. Wedding Videography Captures Hidden Moments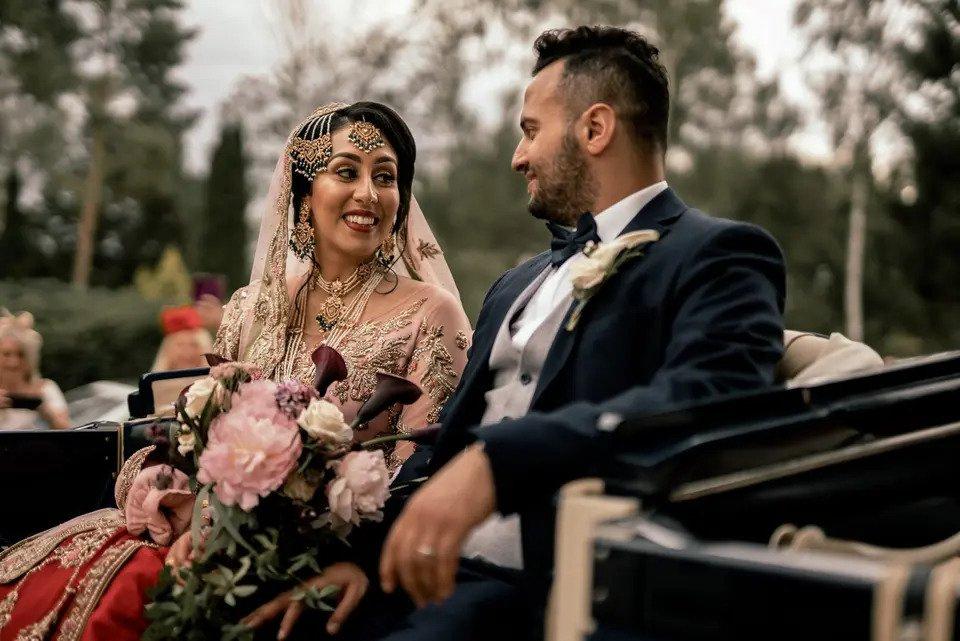 Wedding videography is the perfect way to capture all the biggest moments of your day, from walking down the aisle to saying 'I do' to cutting the cake. What an amazing way to remember your day! However, a lot of the charm and tenderness of a wedding can also come from the smaller, more subtle moments.
Even the most meticulous planner won't be able to see everything that goes on during their big day. A videographer is sure to capture those tender, secret moments that you'll want to see, whether that's your dad shedding a tear or your cousin shredding the dance floor.
4. Wedding Videography Is Good Value for Money
If you're planning a wedding on a budget, you may be wondering if it is really necessary to hire both a wedding photographer and videographer. There are many misconceptions about the price of wedding videography, but it's important to remember that hiring a videographer is an investment - and you can't put a price on preserving your memories.
Leigh advises: "I would never underestimate the significance of the wedding video. Our couples constantly tell us it turned out to be the best expense of the wedding budget and ultimately the video became the overriding memory of the day."
"In the context of the wedding budget, videography is very good value for money. Film equipment costs are high and we dedicate many, many hours to editing the footage. Editing can take three weeks on each wedding, blending together the images and sounds of the day and creating a unique and timeless story of the day.
"You are making an investment in something that will last a lifetime. All products can be tailored to fit a budget."
5. A Wedding Videographer Won't Get In Your Way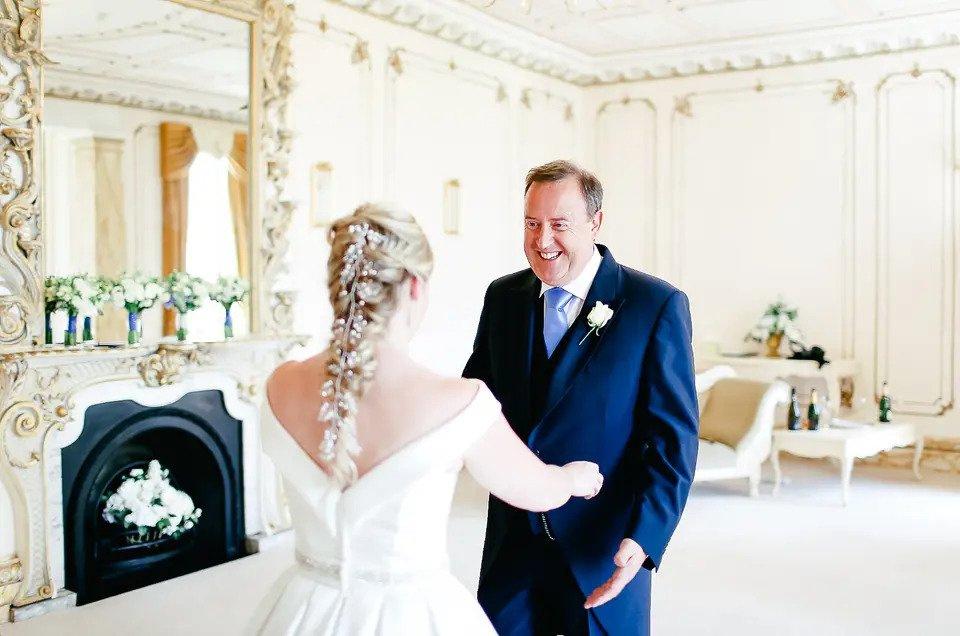 One of the biggest fears about opting for wedding videography is that the presence of a camera and a camera person will take away from any big moments. However, this is a misconception, as Leigh clarifies:
"Most couples say 'we didn't notice you at all'. The equipment in wedding videography is not like that used in the days of traditional wedding videography. The cameras are nowadays light-weight, microphones are so small they can be hidden in a jacket lapel and for much of the day we can use a small glide-cam device which is very unobtrusive."
Just remember - if you can trust a photographer to be discreet, you can also trust a videographer!
6. There's No Need to Pose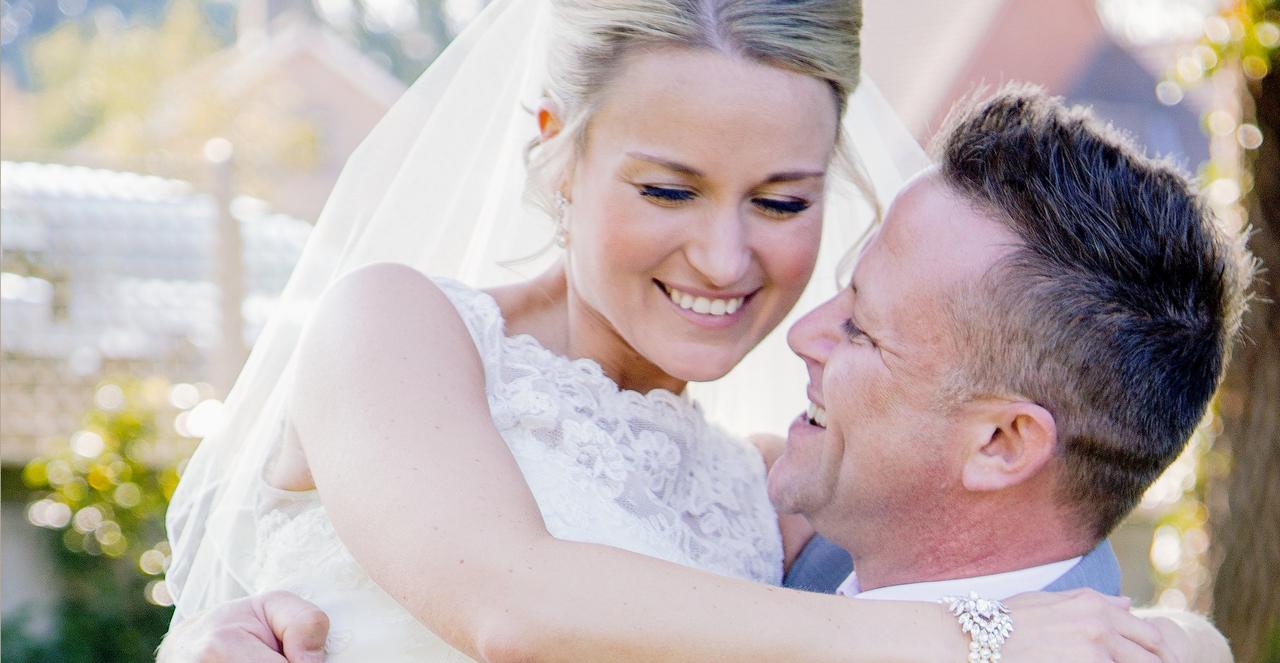 Camera-shy couples can breathe a sigh of relief when it comes to working with wedding videographers. With wedding photography, couples are required to spend time posing and looking at the camera, however wedding videography takes a more natural approach, preferring to capture moments as they happen organically.
If you're still a little nervous about the camera being on you, Leigh advises: "Just be you. You'll be great. You are surrounded by family and friends and are completely taken care of all day by the wedding venue team. Any wedding day nerves quickly disappear."
Can You Tell Us About the Videography Services You Provide At Inspired Wedding Films?
"Everything starts with a telephone chat where we start to collect your ideas and wishes. From then on I always meet with the client at the venue to go through all the finer details and look at ways of showcasing all the best parts of the day. As well as videographers, we are also wedding planners!
"On the big day we film from morning till late evening. I spend 120 hours on the editing to give you a film you will want to watch over and over. I want to create a film that is visually rich, interesting and constantly moving.
"To deliver a wedding video with a rich cinematic feel, I always use a second videographer, included in our package price. We are passionate about the quality of our work and see this as essential.
"Not only is a second videographer there to provide coverage of both groom and bride preps but throughout the day the second camera allows us to capture those 'cause and effect moments' - i.e.: when a father speaks about his child in the speeches we can cut to their reactions.
"Having a second videographer also assists with sound recording of the ceremony and speeches - not only does that mean you get better sound but also frees up time for the videographer to capture more visuals."
What Should I Keep in Mind When Choosing My Videographer?
The number one thing to bear in mind when it comes to making your decision is your own personal style and preferences as a couple. No two videographers are alike, so it's important to be familiar with the way they film and edit before you put down a deposit.
Leigh adds, "Do your research. Don't just be guided by price, go to videographers' websites and look at their body of work - not just snippets they put on Instagram and social media. It's one of the most impactful moments of your life and you are making an investment for a lifetime."
Curious about how much other couples spend on wedding videography and photography? Here's what the average UK wedding looked like.