Should We Have a Wedding Videographer?
Read on to find out if choosing a wedding videographer is the right decision for you
We have included third party products to help you navigate and enjoy life's biggest moments. Purchases made through links on this page may earn us a commission.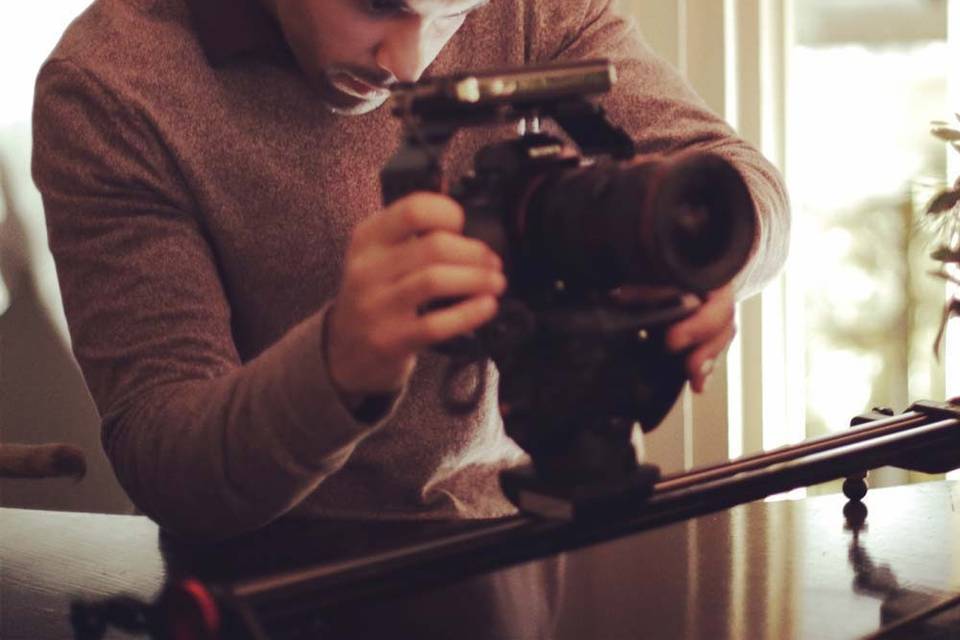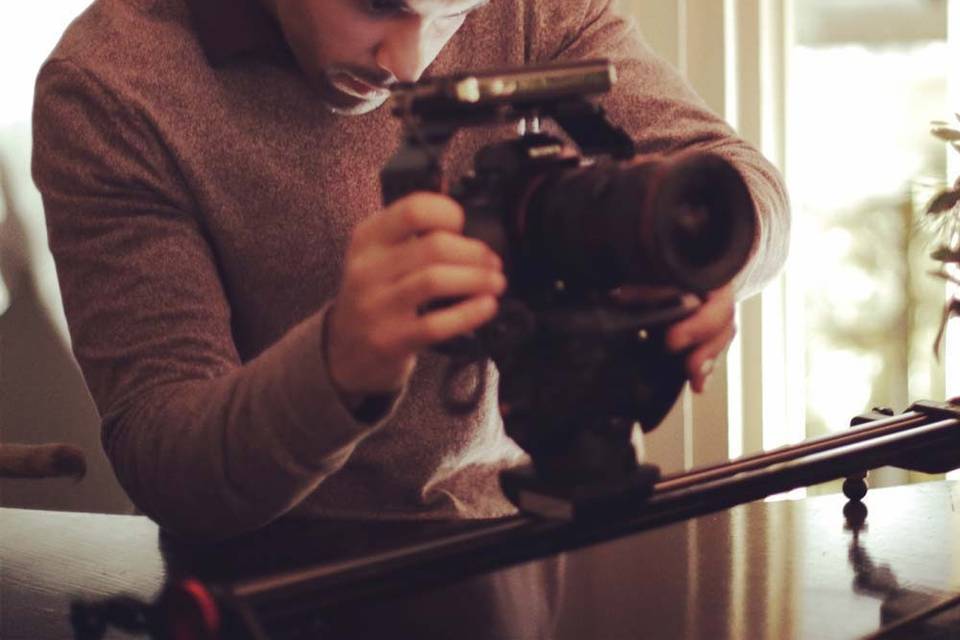 Opting to have a videographer film your wedding is a decision that is not for every couple, but for some, it could be the best decision you make throughout the whole planning process. Choosing a wedding videographer is one thing, but deciding whether to part with your money and book one can be a hard call to make. Read on for our helpful tips and expert opinions as we aim to answer your question – should we have a wedding videographer?
To browse through suppliers, check out our wedding videographers directory here on Hitched.
What Would Videography Add to My Wedding?
If you ask almost any bride what she remembers about her special day she will probably tell you that it all went by so fast that most of it was just one big blur.
There are some things that you may miss on the big day such as the arrival of the groom or the bridesmaids, or perhaps you may even be wondering what your own entrance was like from everyone else's perspective. 
A wedding videographer will capture all of the amazing highlights from your wedding day and record them onto a DVD or upload onto a file for you to treasure forever more.
Although it is not a necessity, a professionally produced wedding film is the ultimate way of encapsulating the very essence of your very special day – a kaleidoscope of memories and sounds that you can share with family and friends, children and grandchildren for years to come.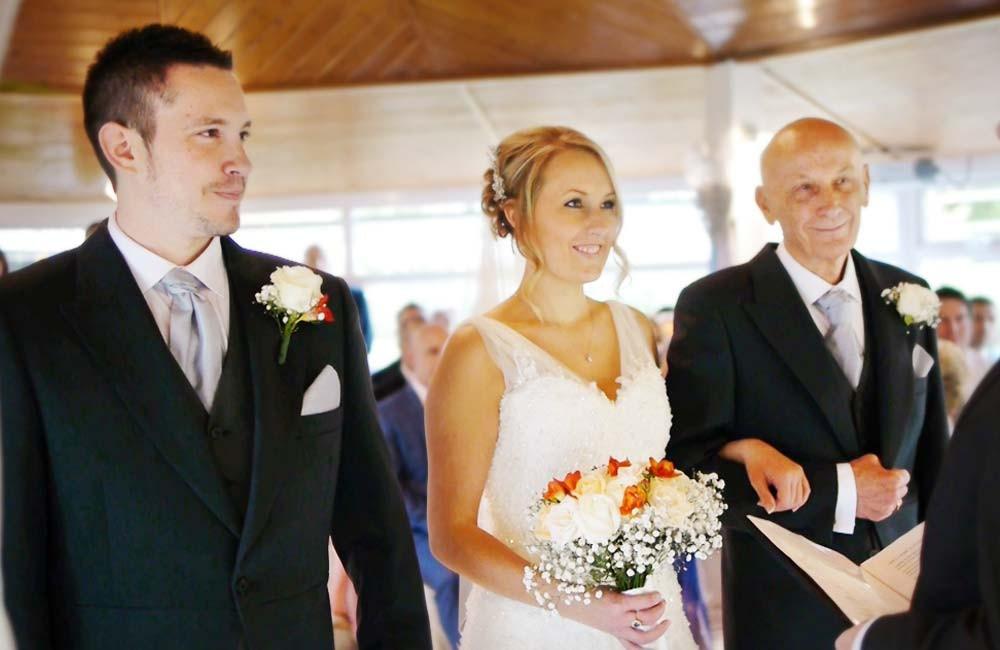 Image credit: Cherish Wedding Films
Aren't Photos Enough?
Photographs are an incredibly important aspect of the wedding as those priceless pictures will be admired and hung in frames or albums that you'll want to look at again and again.
There is also something incredibly special about a picture that captures spontaneous moments, such as a first look wedding photo where no one knows what the reaction of the bride or the groom will be until they actually see each other at the ceremony (or before if you opt for a first look photo shoot).
The first look the couple have on their wedding day is an utterly magical moment but imagine if it was captured on film as well – who wouldn't want to watch it back in all its glory and relive that special moment?
If photographs are enough for you to be able to remember the wedding by then that's absolutely fine, but if you want every moment captured in detail and you want to remember the kind words that were spoken, then choosing a wedding videographer would be the right decision for you.
We spoke to Pav Guliani and Sofiane Atamna from IKKI WEDDINGS, who tell us what they say to couples who ask them what makes wedding videography worthwhile: "Photographers are important of course, but actually being able to hear the speeches, laughter and the emotion in your guests' voices is truly priceless. The majority of camcorders and mobile phones are unable to capture the same quality that professional video cameras can and because this is a film that you'll want to treasure for the rest of your life, it's worth allocating some of your wedding budget to make sure you get the best possible footage. 
"One of the best things about a wedding video is that your family and friends will have a chance to record a few meaningful words from the heart on camera. As the day goes by, chances are there will be some people at your wedding with whom you may not be able to share more than a few minutes with. Imagine how touched you will feel, watching the video later, when you hear them thanking you for a fantastic day, and wishing you all the happiness you deserve."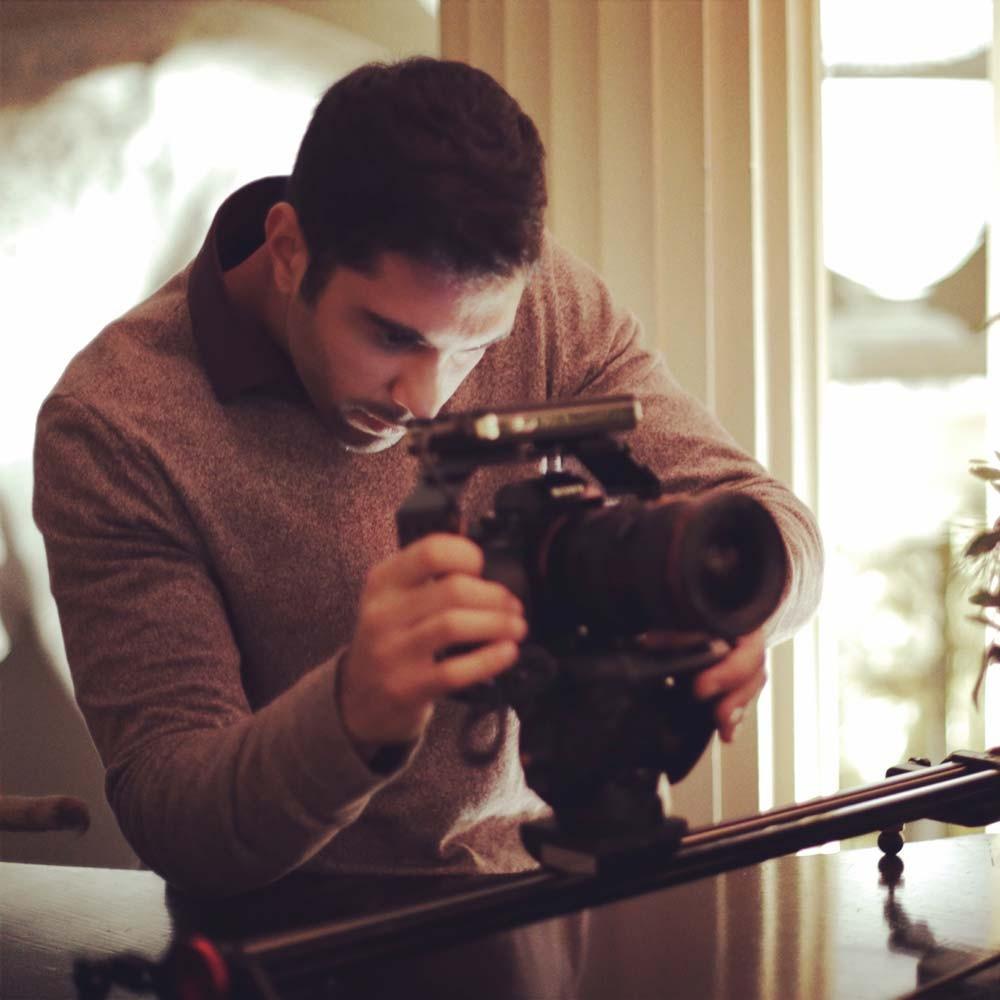 Image credit: IKKI WEDDINGS
What if I Can't Afford a Videographer and a Photographer?
Fitting everything around your wedding budget is the tricky part, as you may have already decided whether you want a wedding videographer or not but the problem is whether your budget will allow this.
Investing money in at least one of the two, a wedding videographer or a photographer, is important and you may regret if you don't have either of them. However if you have to pick one to invest money in, then decide whether having good quality photos or a professional film would be more beneficial to you.
There is also a way to have both videography and photography even if you can only afford to hire one professional. If you choose a videographer, on your wedding invitations you could invite your guests to bring a digital camera so that they can take as many snaps as they like in order to create your wedding album.
If you choose a wedding photographer but would still like the benefits of a videographer, maybe ask a close friend or family member with a steady hand to film as much footage as they can throughout the day. It's even more of a bonus if they have editing experience so that they can tweak the video once it's done.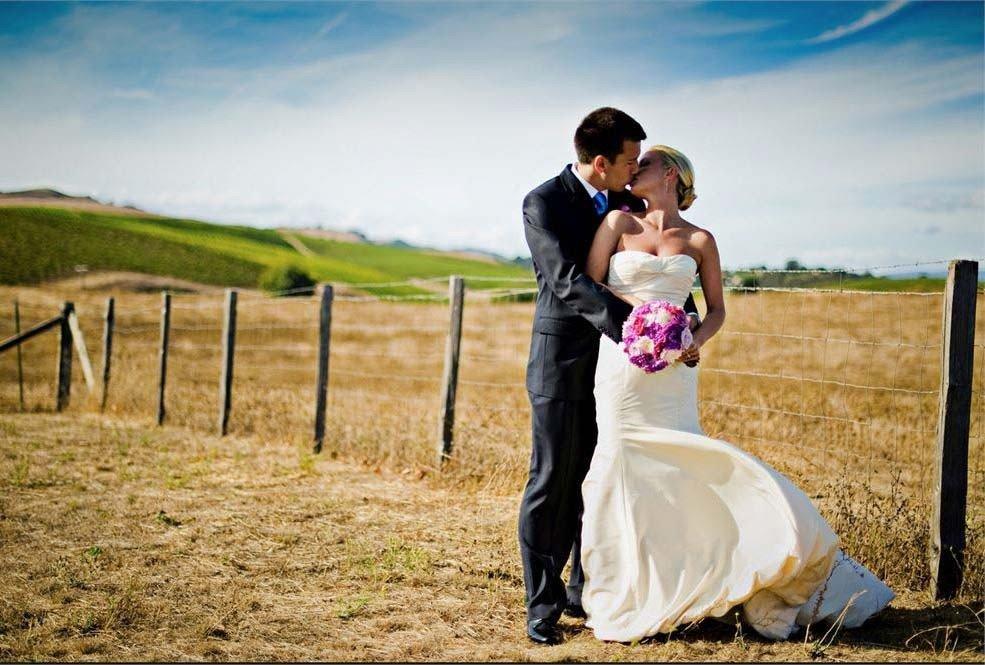 Image credit: IKKI WEDDINGS
Are Videographers Expensive?
You may find it's less expensive than you think, explain Pav and Sofiane: "Just like photographers, wedding videographers have different packages to suit your needs and requirements. Shop around just as you would for any other supplier and you will be surprised with the great offers you can find. You may even just want a highlight film of the whole day which could reduce your package cost significantly."
As we explain in our article on choosing a videographer, research is crucial. You must take into account what will be included in your package and how much time and effort will be put in to create your wedding video. You get what you pay for so make sure that you ask your wedding videographer questions so that you know what to expect.
Wedding Videographer Profiles
Including Pav and Sofiane, we gave three professional wedding videographers a good grilling:
Pav Guliani and Sofiane Atamna – IKKI WEDDINGS/ IKKI Productions
Tell us a bit about the service you offer?
"IKKI Weddings is a specialist wedding videography company based in North London that dedicates its time towards creating the best possible films for couples. We are always researching the market and improving our resources in order to give the best value for money. We have spent a large part of our lives studying and practicing film so it's our passion. Our experience and knowledge enables us to put together compelling and cinematic films full of emotion, as well as capturing the most flattering angles of our clients.
"We always make sure we build up a relationship with our couples so that we all feel comfortable with each other throughout the whole process. As well as the knowledge, we also have access to the latest compact cameras and camera equipment that will add production value to your finished film."
Why Have a Wedding Film?
"Your wedding day is a once in a lifetime event that you have meticulously planned from start to finish. Having a wedding video will ensure that you can watch your big day back and relive it in all its glory. Not only will you get to see how the day you planned came together but also the reactions of your guests that you may have missed or not had the time to take in."
Would a Videographer Get in the Way?
"Not if they are an experienced wedding videographer. Nowadays, the cameras that are used by videographers are able to fit into a small bag which allows for stealth like filming – so forget preconceptions about huge, bulky video cameras which block everyone's way. Most wedding videographers will be dressed like guests so that they blend into your wedding party, whilst capturing all the beautiful moments of the day."
How Good Will the Quality of My Video Be?
"Established videographers can use produce wedding films with music and cinematic style soundtracks as well as crisp, sharp and steady video footage. A good videographer can capture a high quality video that would be on the same level as the photos that a professional photographer takes. Modern cameras also cope better with low light situations so that all those hilarious dance moves at the evening party will still be captured."
Take a look at one of their wedding videos: 
Check out the IKKI WEDDINGS listing on Hitched for more information.
Oliver McNeil – Legend Wedding Films
Tell us a bit about the service you offer?
"I've travelled around the whole of the UK and am known for being a creative and fun professional. I've also been lucky enough to work with some of the country's top venues and wedding photographers. My wedding films are known for their stylish filming techniques and for capturing the mood and excitement of each wedding. My background is in event cinematography and I also work as a wedding photographer too."
Why Should Couples Choose a Videographer?
"A wedding is always a production in my eyes. You have the setting, the costumes, the make-up, the romance – and the stars of the show are the couple! It makes sense to capture all of it on film to watch over and over again. When shooting I draw upon my years of wedding photography and portrait work to create a living album of moving moments."
What if the Couple are Camera-shy?
"Some brides are nervous about being filmed all day but in reality, a good videographer should be moving around capturing all the details, guests, venue and building up a picture of the day that the bride and groom can enjoy later. They will hardly notice that the videographer is there"
Pros of Videography Compared to Photography?
"Even though I do both, I can honestly say that you capture more of the mood and spirit of the day with videography. It's all in the little looks and gestures between couples, the moments that are shared between guests, the explosion of joy.
"Shooting the way I do, many people take stills from my films and frame those too. So you also get more coverage. Increasingly, I get couples who ask if it's ok if I film the day and then just photograph the group line ups. One of the things I love about shooting wedding films though is meeting new photographers and being able to work alongside them. This can result in some spontaneous yet fantastic collaborations."
Take a look at one of Oliver's wedding videos:
Check out the Legend Wedding Films listing on Hitched for more information.
Henry Buxton – Cherish Wedding Films
An Overview
Cherish Wedding Films produce creative, professional and beautiful Wedding Videos at surprisingly affordable rates. Their professionalism and unobtrusive presence means that your wedding video can be filmed discreetly, whilst still capturing all those important moments.
What Cherish Wedding Films Offers
Your wedding video will include extensive highlights from your day as well as the ceremony and speeches in full. Messages from your guests can also be filmed and more cameras can be hired to capture more extensive footage. Your video can be made into a DVD, a Blu-Ray or can be put online with a password protected link.
Henry's Tips:
As hard as it may be, don't overthink your budget. A Wedding Video will last forever and capture your special day in a way that nothing else can.
Do your videographer research and find out what you'll get for your money. A two or three minute movie example is great but remember to ask them questions before you book to find out exactly what you'll get on your wedding day.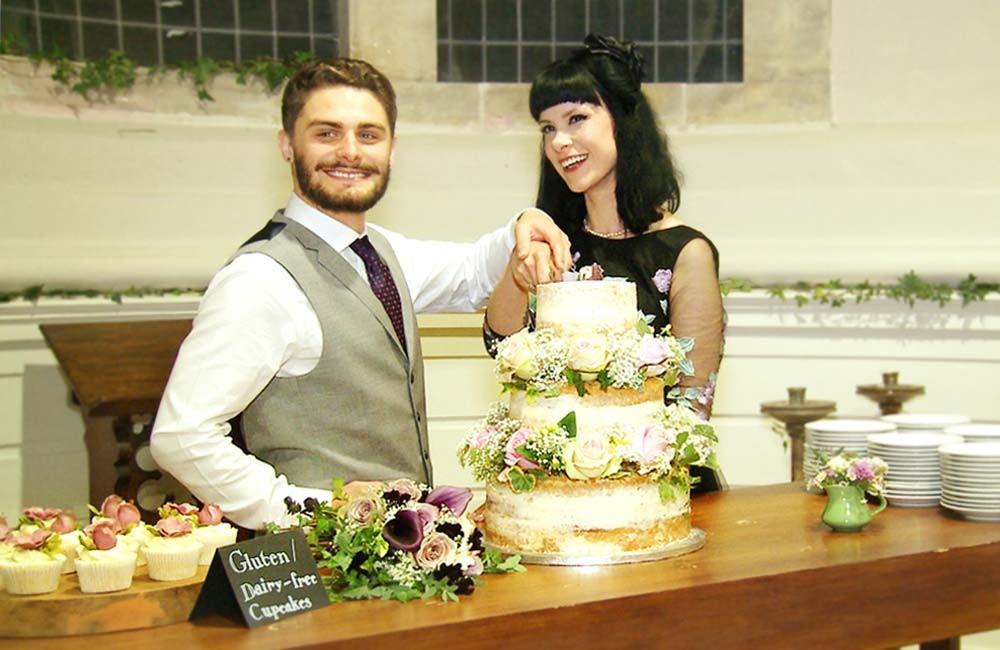 Image credit: Cherish Wedding Films
Check out the Cherish Wedding Films listing on Hitched to find out more.
If you've got your heart set on booking a wedding videographer but need to save money elsewhere on the budget, you could always rely on your guests to take your pictures for you? Take a look at our photography tips for wedding guests for some expert advice.