The Best Romance Books: 27 Swoon-Worthy Novels to Read
From classics to beautifully written new novels, here are the best romance books which will get you feeling mushy ahead of your wedding day…
We have included third party products to help you navigate and enjoy life's biggest moments. Purchases made through links on this page may earn us a commission.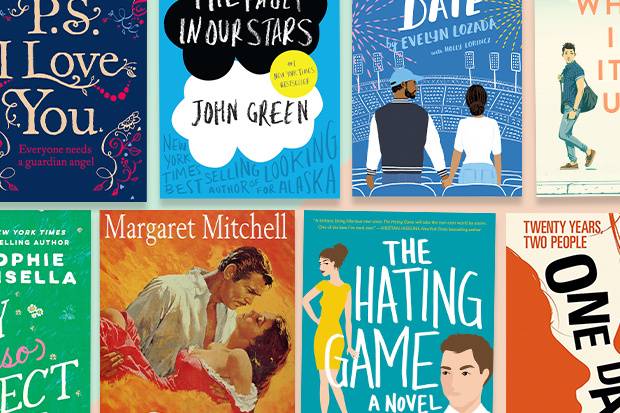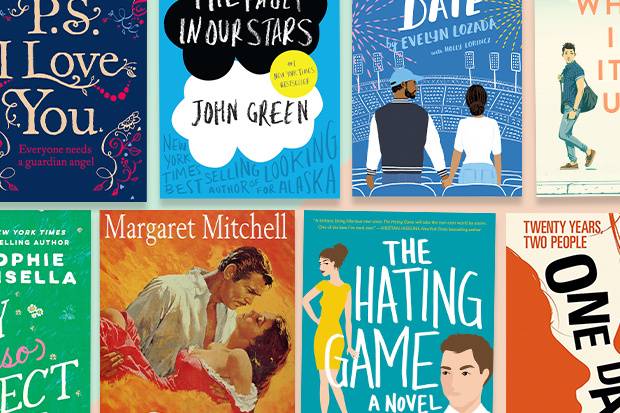 In the run up to your wedding, your thoughts will be all-consumed by love and romance, so there's no better way to embrace the time than by reading a romance novel or two.
Reading is one of the best ways to switch off and relax (something we whole-heartedly recommend doing when in the throes of wedding planning), and these romance novels will have you swooning like nobody's business.
It could be time for a bigger bookshelf, because whether you're a lover of a classic or prefer getting your teeth into an exciting new release, there'll be something on this list which takes your fancy. Here are the best romance books to read if you're in the mood for amour.
READ MORE: 35 of the Most Romantic Quotes from Literature
1. One Day by David Nicholls
We know they say you should always read a book first, but when Anne Hathaway starred in the film adaptation of One Day back in 2011 we ran straight to the cinema to watch it. If you still haven't read the book (which is just as wonderful having seen the film first, FYI), pre-wedding is the time.
Granted, it's a little (read: very) heartbreaking, but it's also funny in equal measures. Very funny, in fact – the laughs-per-page ratio is high, with frequent gags between the female and male protagonists.
The couple in question are Emma and Dexter – a pair who meet on their last day at University in Edinburgh. Through resentment, flirting, friendship and loss, One Day tells the tale of the evolution of their relationship over a couple of decades. This romance book will remain in your mind long after you've read the last page.
READ MORE: 21 of the Best Dating Websites & Apps
2. The Wedding Party by Jasmine Guillroy
Hate-sex is never a good idea. We all know that… except for Maddie and Theo (who don't get along yet can't resist each other). They think they've found the perfect solution, though: they're both in their best friend's wedding party and agree they will continue sleeping together until the big day — but only until then. What could possibly go wrong?
New for summer 2019, this is the perfect pool-side read. Chic lit at its finest.
READ MORE: The Ultimate Wedding Planning Checklist
3. The Notebook by Nicholas Sparks
You've watched (and sobbed at) the film numerous times over a bottle of wine and a box of Maltesers, but isn't it time you picked up the book it was all based upon?
The Notebook follows the timeless love of Allie and Noah who, despite spending years apart, always seem to find a way back to each other. If this doesn't leave you feeling all mushy inside, we're not entirely sure what will.
4. Me Before You by Jojo Moyes
If you haven't heard of Joyo Moyes' heartbreakingly beautiful Me Before You then it must be because you've been living under a rock for the past few years.
This sob-inducing story (which recently got the big screen treatment) is about a young caretaker who falls in love with a quadriplegic man and her battle to do everything in her power to keep him alive. There won't be a dry eye in the house by the final page. Luckily, there's now a further two novels in the series.
READ MORE: 13 Things You Need to do After Getting Engaged
5. Pride and Prejudice by Jane Austen
Pride and Prejudice was written in 1813 and is known the world over. If you've still not picked it up to see what all the fuss is about, you're not too late. In fact, it's so old it's now free on Kindle, so there's probably never been a better time.
It follows the love story between opinionated Elizabeth Bennett and her proud beau, Mr. Darcy – one which you're sure to become engulfed in.
If you've already read and loved Jane Austen's popular novel, check out Curtis Sittenfeld's interpretation Eligible, which sets Elizabeth and Mr. Darcy in modern-day Cincinnati.
6. The Bride Test by Helen Hoang
Khai Diep is a man with autism who avoids relationships at all costs – so much so that his mother decides to return to her home country of Vietnam and bring him back a bride.
Esme Tran is a biracial woman who lives in the slums of Ho Chi Ming City. She has never felt like she belongs and jumps at the chance to move to the United States and potentially become Khai's wife.
Unfortunately, the arranged romance doesn't go as planned, and while Esme becomes totally smitten, Khai is convinced he can't return her feelings. This is a wholesome and heartwarming holiday read that you're sure to fall in love with.
READ MORE: 21 Game-Changing Honeymoon Packing Hacks
7. It Ends With Us by Colleen Hoover
We'd be inclined to say Colleen Hoover's 2016 novel beats quite a few of the classics in this list when it comes to its ability to keep you turning the pages.
It is a bestseller for good reason and tells the story of Lily, a small-town girl who relocates to Boston. She manages to get gorgeous neurosurgeon Ryle Kincaid to break his "no dating" rule, but his stubborn ways and the arrival of an old love are just two of the obstacles they face.
8. Meet Cute by Helena Hunting
When Kailyn Flowers finally meets former actor Daxton Hughes (who she was obsessed with as a teen), the pair spark up an unlikely friendship.
Their friendship leads to more and more leads to the ultimate betrayal, but when Dax comes to Kailyn for help figuring out how to be a guardian to his 13-year-old sister, she can't stay mad at him. This fabulous read by Helena Hunting is full of flirty dinners, friendly meetings and everything else we love about a great romance book.
READ MORE: Romantic Date Ideas for Valentine's Day
9. What If It's Us by Adam Silvera
As far as LGBT romance stories go, this one is up there with the best. It was released in the later part of 2018 and follows Arthur, a young man who is spending the summer in New York City.
When he runs into a cute boy named Ben in the Post Office, he believes the universe is sending him a sign – but what if it isn't? What if it's too hard to pin down a first date? What if Arthur tries really hard and Ben doesn't try quite enough? This story is fill of laughs and heart – we're huge fans.
10. The Hating Game by Sally Thorne
In Thorne's bestselling debut novel, Lucy Hutton and Joshua Templeman are both executive assistants at a publishing company.
Lucy is bubbly and outgoing while Joshua is meticulous and reserved. They say opposites attract, but this pair hate each other. Profusely. Will things stay that way or will they prove the age-old saying right? We're huge fans of this romance book and are pretty certain you will be too.
READ MORE: 45 Funny and Romantic Wedding Card Quotes
11. Jayne Eyre by Charlotte Bronte
Up next is another classic, but this time Charlotte Bronte's most beloved novel which follows the passionate love between courageous orphan Jane Eyre and her brilliantly domineering Rochester.
The loneliness and cruelty of Jane's childhood only strengthen her spirit, but when she falls in love with her employer during her position as governess at Thornfield Hall, her discovery of his terrible secret forces her to make a heart-wrenching choice. We'd favour this book over a new release any day.
12. The Rosie Project by Graeme Simsion
International best-seller, The Rosie Project, is narrated by main character Dom Tillman. He's a socially awkward genetics professor who is determined to find a wife. Seriously, he'll try anything – even create a 16-page "wife survey".
He stumbles across Rosie, a very unlikely match – but will she win his heart regardless?
READ MORE: Things Guests Really Hate About Weddings
13. The Kiss Quotient by Helen Hoang
Hoang's debut novel The Kiss Quotient won a spot as the Goodreads Choice 2018 – and for good reason.
This racy romance book follows Stella Lane, a math whiz who wants to learn more about dating and sex. She does so by hiring escort Michael Phan whom she (of course) falls head over heels in love with. You'll adore these two characters and their story.
14. The Fault in Our Stars
Not one for the faint hearted, The Fault in Our Stars brings tears and smiles in equal measures.
It's about a young teenage girl who has been diagnosed with lung cancer. At her cancer support group, she meets Augustus Waters, a charming and witty young man who has recently had the all clear from bone cancer. The pair embark on a rollercoaster ride of emotions as they fall madly in love despite not knowing how long their futures will be. See – we told you it wasn't one for the faint hearted.
15. Vision in White by Nora Roberts
Nora Roberts has penned more than 200 romance novels in her time, but Vision in White was a firm fan favourite.
It's the first instalment in The Bride Quartet and totally apt for brides-to-be. Wedding photographer Mac Elliot is one of four friends who operate a wedding planning company, and when a day at work leads to meeting sweet and stable English teacher Carter Maguire, it might be that she's about to find her own happy ending.
READ MORE: How to Choose a Wedding Dress
16. PS I Love You by Cecelia Ahern
PS I Love You is an international bestseller which we sobbed along to in 2004 and adored when it played out on the big screen in 2008.
If you never got round to reading it, this romantic book should be right at the top of your list. It follows married couple Holly and Gerry who are struck by tragedy when Gerry dies from a brain tumour. While Holly struggles with grief, she discovers that Gerry has left behind 10 love letters for her to open. Each one contains messages from the love of her life and is signed off 'PS, I love you'. (No, we're not crying – you are).
You'd better read it quick, because the sequel is coming in September 2019. It's called Postscript, and we cannot wait.
17. Eat Pray Love by Elizabeth Gilbert
Eat, Pray, Love is an intensely articulate and moving memoir of self-discovery, unearthing all that can happen when you claim responsibility for your own contentment and stop trying to live within society's ideals.
Elizabeth travels to Rome to study the art of pleasure, India to study the art of devotion and Bali to learn the art of balance between worldly enjoyment and divine transcendence. Oh, and to fall in love. This book will make you think and get you excited about all you can gain from your upcoming honeymoon.
18. I Owe You One by Sophie Kinsella
Written by the brains behind the bestselling Shopaholic series is I Owe You One, a joyful romance book which could easily be devoured in a couple of days in the garden.
Fixie Farr lives by her dad's motto – "family first" – and takes it upon herself to manage his housewares store after he passes away. Never one to let anyone down, she agrees to watch a handsome stranger's laptop in a coffee shop one day, and ends up saving it from a high-tech disaster. To thank her, the laptop's owner scribbles an IOU on a coffee sleeves and runs off into the distance. What follows is a girl in need, a chain of IOUs and a push towards the life that Fixie has been dreaming of.
READ MORE: 70 Hen Party Ideas You & Your Girls Will Love
19. Ayesha at Last by Uzma Jalaluddin
If Pride and Prejudice isn't quite for you and you're after something set in the modern day, look towards Ayesha at Last – a novel which was inspired by Jane Austen's classic.
It is set in a Muslim community in Toronto and follows Ayesha, a teacher who dreams of being a performance poet and finds herself attracted to straightforward Khalid. Rumour has it there's already talk of a film based on the book, so you'd better get reading pronto.
20. The Time Traveller's Wife by Audrey Niffenegger
This funny and poignant tale of girl meets boy has a twist: what would happen if one of them couldn't stop slipping in and out of time?
Niffenegger's debut novel is original and imaginative and raises questions about life, love and the effects of time on relationships. It is a great escape from your wedding planning, and we'd so recommend watching the film once you've done.
21. The Unhoneymooners by Christina Lauren
This new release by Christina Lauren could not be a more perfect poolside read if it tried. It follows Olive – a girl who is unlucky in everything: her career, in love… everything.
Her identical twin sister Ami, however, is probably the luckiest person in the world. Her meet-cute with her fiancé was like something out of a rom-com, and she manages to fund her entire wedding by winning a series of competitions. To make matters worse, the best man at Ami's wedding is Olive's sworn enemy Ethan. Could things really deteriorate any further?
Apparently the answer is yes, because when the entirety of Ami's wedding party (except for Ethan and Olive) are struck down with food poisoning, there's an all-expenses-paid honeymoon in Hawaii up for grabs. The last thing Olive expects is to enjoy playing pretend with Ethan…
READ MORE: The Best Honeymoon Destinations in the World
22. Tangled by Emma Chase
Tangled by Emma Chase was Goodreads' Choice Winner for romance in 2013, so if you didn't read it when it took off six years ago, now is the time.
It's a bit of a clichéd (for good reason, obvs) enemies to lovers tale, where rich businessman Drew falls head over heels in love with his driven co-worker Katherine. You'll laugh and fall in love – it's a total page-turner.
23. The Girl He Used to Know by Tracey Garvis-Graves
In one fell swoop, University of Illinois student Jonathan Hoffman loses his first game of chess and his heart to English major Annika Rose.
He's fascinated by her shy and awkward nature, and it doesn't take long for Annika to fall in love with Jonathan too. Their relationship flourishes until an unexpected tragedy tears them apart. But what will happen a decade later when fate steps in and reunites the young lovers? Can they ever move on from their difficult past? You won't be able to put this book down – trust us.
READ MORE: Everything You Need to Include in Your Bridal Survival Kit
24. The Perfect Date by Evelyn Lozada with Holly L. Lörincz
New for summer 2019, The Perfect Date is a story of multicultural romance. It follows a single mum, Angel,  who finds herself playing an unwilling girlfriend to a charming playboy baseball player.
The only thing that matters to Angel is providing for her son and earning enough tips at the club to complete her nursing degree along the way. Love is nowhere on her agenda, but it's also the very thing that's about to turn all of her plans upside down.
25. Gone With the Wind by Margaret Mitchell
Haven't read this 900-plus-page classic yet? Don't beat yourself up – perhaps this is the year you do…
Gone With the Wind was written in 1937 and tells the story of leading lady Scarlett O'Hara who has to fight for the love of her life and for the preservation of her family's plantation in the midst of the Civil War and the Reconstruction Era. It might be a bit of a commitment, but described by Goodreads as "one of the most popular books ever written", is one which will pay off.
26. My (Not So) Perfect Life by Sophie Kinsella
Katie Brenner has the perfect life: a flat in London, a super-cool Instagram feed and a glamorous job which she loves.
Now for the truth: she rents a tiny room which doesn't even have space for a wardrobe, has a hideous commute to an admin job she despises and an Instagram feed which showcases a life that isn't actually hers. Things aren't always as they seem.
When her not-so-perfect life comes crashing down, Katie has to return home to help her dad with his glamping business in Somerset. Then the boss who gave her the sack makes a booking. Is this her chance to get revenge or should she plead for her job back? And does her boss actually have such a perfect life herself?
READ MORE: The Best Wedding Accounts to Follow on Instagram
27. The Matchmaker's List by Sonya Lalli
After much perseverance, Raina finally gives in and agrees to her grandmother playing matchmaker. She quickly wishes she hadn't, though, because her life fast becomes a bad episode of reality TV… but does she have to play by the rules?
After a lot of blind dates, Raina decides she wants all this awful romance to stop, but she doesn't want to break Nani's heart. To make matters worse, Raina's ex-boyfriend – who she thought was "the one" – has just popped back into town. What's a girl to do?
This book is heartbreaking and hilarious, offering up a tale of cultural traditions and self-discovery. We love it.
READ MORE: 46 Inspiring Quotes about Love and Marriage
Looking for more ways to distract yourself from wedding planning? Take a look at our round-up of date ideas for newlyweds (which work just as well before you've tied the knot).