Anniversary Poems: The Best Poems to Write in Anniversary Cards
Whether you're writing a card to your partner or celebrating a friend or family member's anniversary, they'll love these heartfelt anniversary poems.
We have included third party products to help you navigate and enjoy life's biggest moments. Purchases made through links on this page may earn us a commission.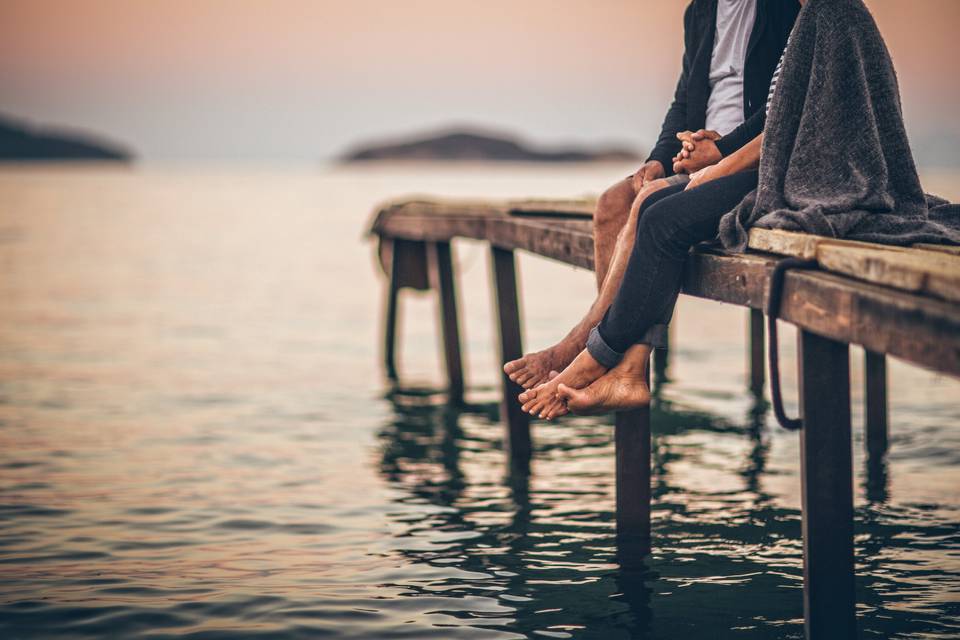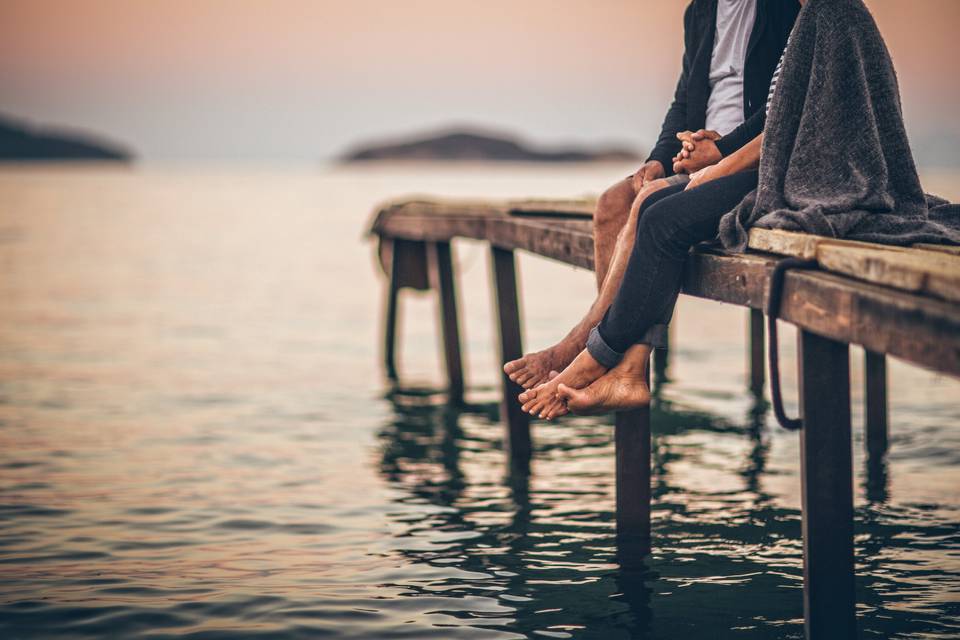 Congratulations! If you're looking for one of these beautiful anniversary poems, it means you or a loved one are about to celebrate another special year of marriage.
Your wedding anniversary is such an important moment in a marriage. You get to celebrate the highs of the past year, congratulate yourself on getting through the lows and make a promise to many more years of love and happiness together.
Whether you're looking for a poem for a milestone, like your first anniversary or your parents' 50th wedding anniversary, or just an anniversary poem to use in a card or leave in a love note, we've got them here.
Enjoy our pick of the best anniversary poems.
Anniversary Poems for Your Partner
Feel free to adapt these heartfelt anniversary poems or use them as you in a card to your partner or as a message with a gift delivery. Everyone loves a poem and these are bursting with love!
Every Year
Every year that I'm with you
Has been better than before;
It's hard for me to even think
How I could love you more.
Every year you've graced my life
Has been full of happiness;
I love your caring face, your voice,
Your tender, sweet caress.
Every year when this day comes,
I'm filled with love and pleasure;
Happy Anniversary, Love,
My joy, my delight, my treasure.
---
No other love story
could compare
to the love story
that you and I are so lucky to share.
(Years) ago today
we finally said, "I do"
And that's when all of
our wildest dreams came true.
Happy Anniversary!
I love you!
Anonymous
---
READ MORE: Everything to Know About Renewing Your Vows
With You By My Side
This beautiful and memorable day,
has been carved into my mind.
A precious moment in time,
when our lives became defined.
Let's rejoice and celebrate,
our love and our bond.
I cherish what we have,
with my heart I respond.
This journey of life is so sweet,
with you by my side.
My smile radiates,
with each passing stride.
Whether one or a thousand,
journey's we take.
With you by my side,
I feel alive and awake.
My soul is filled with bliss,
due to the love that we share.
I promise you my dear,
I will always be there.
To the stars and the heavens,
our anniversary I shall proclaim.
My love for you burns like the sun,
with an infinite flame.
---
When years are passing by like days,
and in my hand your hand is placed,
a knowing smile crosses your face,
a simple touch can still make my heart race.
When I can see my soul in your eyes,
and you see your soul in mine, we realise
that a love so deep can harbour no lies,
where our only tears shed were happy tears we've cried.
I love you as much now as I ever did before.
If possible, I may even love you more,
all starting from a feeling we did not ignore,
a feeling of connection we chose to explore.
I don't know what it is that you saw in me,
what I saw in you was the utmost happiness
that can ever be,
even more so on the day when you and I
became "We."
I can still smile and say with love and truth
Honey, I love you…Happy Anniversary.
Kirk A. Finney
---
Wives are for sharing with,
Dreaming dreams and caring with
spending time with,
chatting to,
Making plans with,
Hoping they come true…
Holding hands with, hugging, kissing
Laughing with and reminiscing…..
Working with to see things through,
and loving
Just like I love you.
Anonymous
---
READ MORE: The Best Second Anniversary Wedding Gifts
Together
The day we both walked,
down our wedding aisle,
I couldn't help
but joyously smile.
My tears of happiness,
were so hard to suppress.
My whole life lit up,
the moment you said yes.
We've been through
so much together.
We can outlast
the harshest cold weather.
I will always love you,
and show you respect.
It's our wedding anniversary,
Let's spend time and connect.
My smile is peaceful and calm,
while I look straight ahead.
As long as we have each other,
our hearts shall be fed.
Thank you for loving me,
with your heart and soul.
When we are together,
I feel completely whole.
Anniversary Poems For Milestone Anniversaries
We've got options here for whether it's your celebrating your milestone anniversary or a loved one. Try adding in your own verse if there's a particular memory you want to include. These can be adapted to suit plenty of wedding anniversaries, like silver (25th), pearl (30th), coral (35th), ruby (40th), sapphire (45th), gold (50th), emerald (55th), diamond (60th) and platinum (70th). Discover more about what each anniversary means here.
1st Anniversary Poems
Beautiful First Year
Happy anniversary,
my precious, my dear.
Thank you for this,
beautiful first year.
I still can't believe,
that a year has passed.
My love for you,
forever shall last.
If this first year of ours,
has been just a taste,
I promise to cherish our moments
and never shall waste.
I'm sorry for the days,
that I hurt or annoy.
I'm so happy for having you,
you make me smile with joy.
I'm looking forward to share,
countless more years,
We'll create beautiful memories,
with laugher and cheers.
Just want to say,
it's all because of you,
That my life is amazing,
peaceful and true.
---
Thirty one and a half million seconds
We've been married for.
Just one year in, I'm looking forward to
Another 60 plus years more.
---
Happy Anniversary, my love
We made it to one year.
You're the love of my life
And I love you so much, my dear.
As we move on from here
I want to make it clear,
I'll be by your side
Each and every year.
Anonymous
READ MORE: The Ultimate 1st Anniversary Gift Guide
25th Anniversary Poems
On this special day
You can look back with pride
Because for 25 years
You've remained at each other's side.
Your dreams you made together,
The memories you share,
Rejoice in one another
And a life of love and care.
Anonymous
---
Twenty five years have passed you by
Twenty five years of we not I
Twenty five years to share your life
Twenty five years as man and wife
Twenty five years of love and joy
Twenty five years, one girl, one boy
Twenty five years to love and adore
Here's wishing you at least twenty five more
Happy 25th anniversary!
Anonymous
---
Twenty-five years
On this day we were wed
A day wherein many
Joyous tears were shed.
And we had no idea
What life had in store
But we knew that one day
Our love would grow even more
And here we are now
We're still here together
Because our love is a flame
That will burn bright forever.
Anonymous
READ MORE: Your 20th Anniversary Gift Guide
50th Anniversary Poems
It started with a simple ring,
You became husband and wife,
You progressed to being parents
And you're still best friends for life.
You've travelled through life together
Enjoying years of wedded bliss
We congratulate you on reaching (Silver) (Gold) (Diamond)
And we toast your happiness
By Jon Bratton
---
The two of us have spent
Fifty years together,
Sometimes it feels like yesterday,
But other days forever.
Here's a toast
To many more,
For me and you, so somebody pour!
I love you, darling, I do
So here we go, to me and you.
Anonymous
READ MORE: 50th Anniversary Wedding Gifts for a Golden Wedding
Marriage Poems For Anniversaries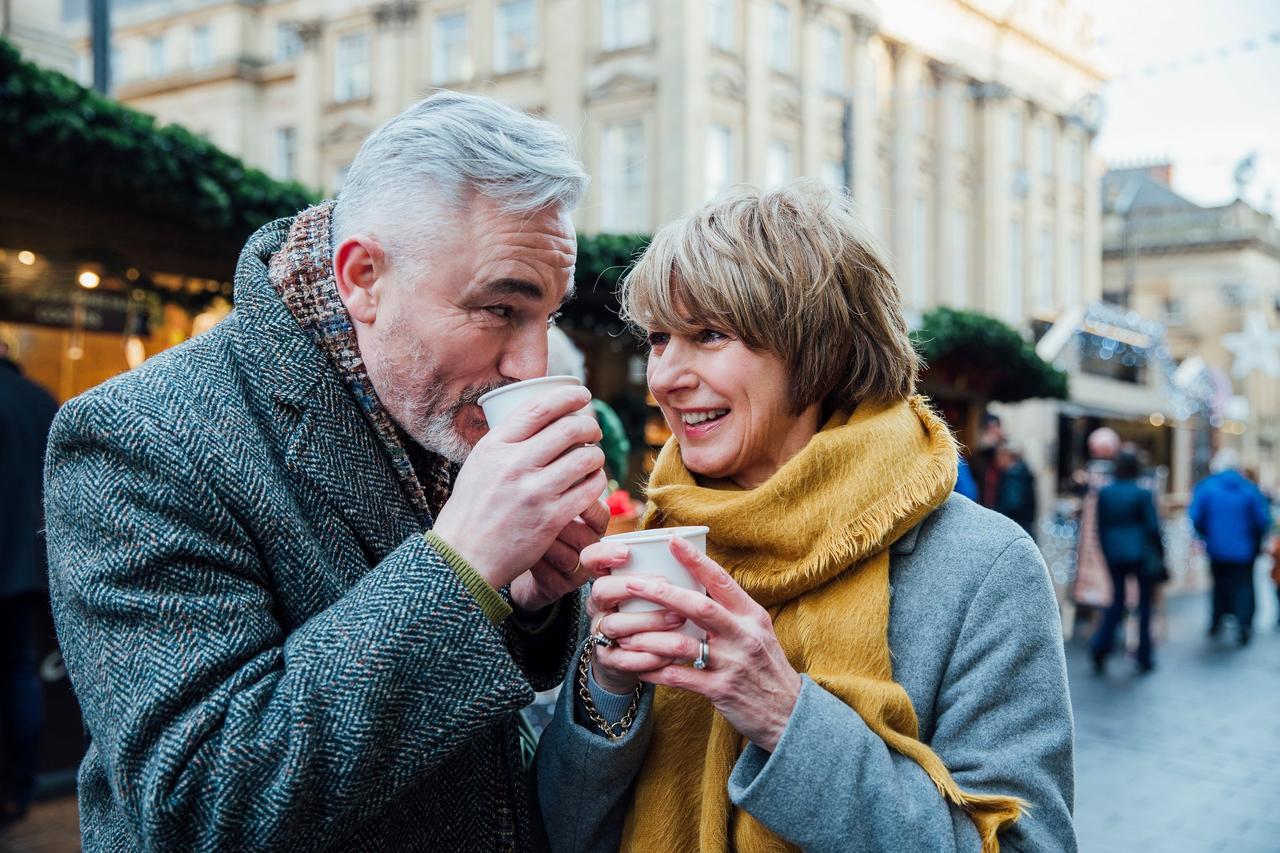 Sometimes you just want a classic love poem about marriage and how much your partner means to you to put in an anniversary card. These marriage poems are ideal – we love the funny anniversary poem by Linda Pastan!
Scaffolding
Masons, when they start upon a building,
Are careful to test out the scaffolding;
Make sure that planks won't slip at busy points,
Secure all ladders, tighten bolted joints.
And yet all this comes down when the job's done
Showing off walls of sure and solid stone.
So if, my dear, there sometimes seem to be
Old bridges breaking between you and me
Never fear. We may let the scaffolds fall
Confident that we have built our wall.
Seamus Heaney
---
To My Dear and Loving Husband
If ever two were one, then surely we.
If ever man were loved by wife, then thee;
If ever wife was happy in a man,
Compare with me ye women if you can.
I prize thy love more than whole mines of gold,
Or all the riches that the East doth hold.
My love is such that rivers cannot quench,
Nor ought but love from thee give recompense.
Thy love is such I can no way repay;
The heavens reward thee manifold, I pray.
Then while we live, in love let's so persevere,
That when we live no more we may live ever.
Anne Bradstreet
---
READ MORE: 7 Signs You're Already an Old Married Couple
I Married You
I married you
for all the wrong reasons,
charmed by your
dangerous family history,
by the innocent muscles, bulging
like hidden weapons
under your shirt,
by your naive ties, the colors
of painted scraps of sunset.
I was charmed too
by your assumptions
about me: my serenity—
that mirror waiting to be cracked,
my flashy acrobatics with knives
in the kitchen.
How wrong we both were
about each other,
and how happy we have been.
---
I love you,
in ways
you've never been
loved,
for reasons you've never been
told,
for longer than you think you
deserved
and with more
than you will ever know existed
inside
me.
Tyler Knott Gregson
Anniversary Poems to Write in a Card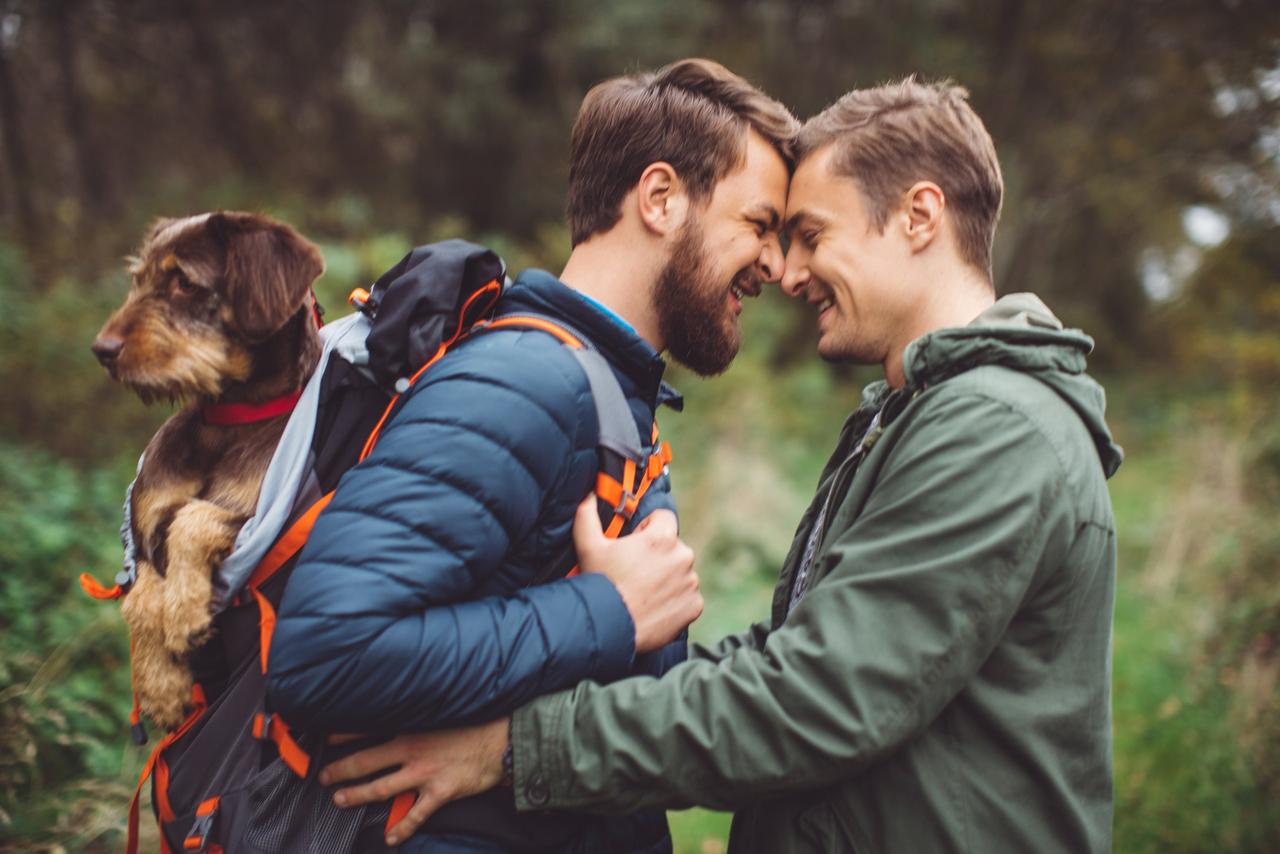 If you're writing an anniversary card for a couple celebrating a milestone, one of these anniversary poems is a great thing to include. It'll let them know you're thinking of them and, again, you can add into lots of them the year they're celebrating.
Loving Pair
It takes two special people,
To make a loving pair.
There's a joy just being around you,
A feeling we love to share.
We send anniversary wishes to you,
For years of joy and pleasure.
May each year keep getting better,
With memories to treasure.
---
Successful Marriage
Happy anniversary,
loving mum and dad.
For all your years together,
I'm so happy and glad.
The keys to a successful marriage,
I was able to observe.
This important celebration,
you both clearly deserve.
Holding hands tightly,
surpassed times that were hard.
Supported each other,
with every yard.
It's a beautiful sight to observe,
the love that you both share.
Seen by your simple interactions,
and through your mutual stare.
I would like to wish you both,
countless, memorable years,
May they be spent,
in love and no tears.
This marriage you share,
I truly adore,
Shall love you both forever,
just like always before.
---
READ MORE: 11 Things Only Long-Term Couples Know
May you always be each other's best friend,
May your mutual love continue to be so,
May your successful marriage continue to thrive,
May love flourish, prosper, bloom and grow.
By Jon Bratton
---
To My Parents-in-Law on their Anniversary
I received you as parents on the day I wed your son.
So I just want to thank you for all that you have done.
You gave to me a special man with whom I share my life.
You're his loving parents and I'm his lucky wife.
Your faith, hope, and kindness are qualities that we treasure.
But most of all we appreciate the love you give without measure.
As grandparents, you both have that very special touch.
That's why they love you both so very, very much.
You make them laugh, you make them giggle.
You make them dance, and sing, and wriggle!
They have so much fun and shout out loud
That you belong to them and they are very proud!
So we celebrate you both on your anniversary day.
And we all love you more than words can say …..
---
We send anniversary wishes to you,
For years of joy and pleasure.
May each year keep getting better,
With memories to treasure.
If you'd prefer to include a love quote instead of a poem, make sure to read our favourite 35 quotes about love from literature and 51 hilarious quotes on love and marriage.