34 Cute Valentine's Day Ideas That Won't Cost a Fortune
Valentine's Day comes just once a year, and there's no better way to celebrate than with these fun Valentine's Day date ideas.
We have included third party products to help you navigate and enjoy life's biggest moments. Purchases made through links on this page may earn us a commission.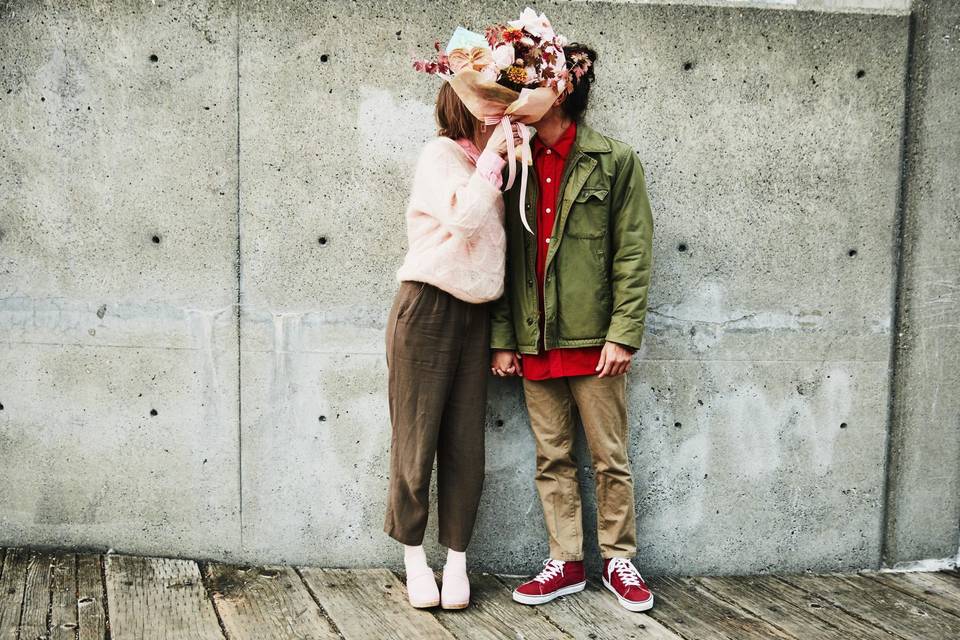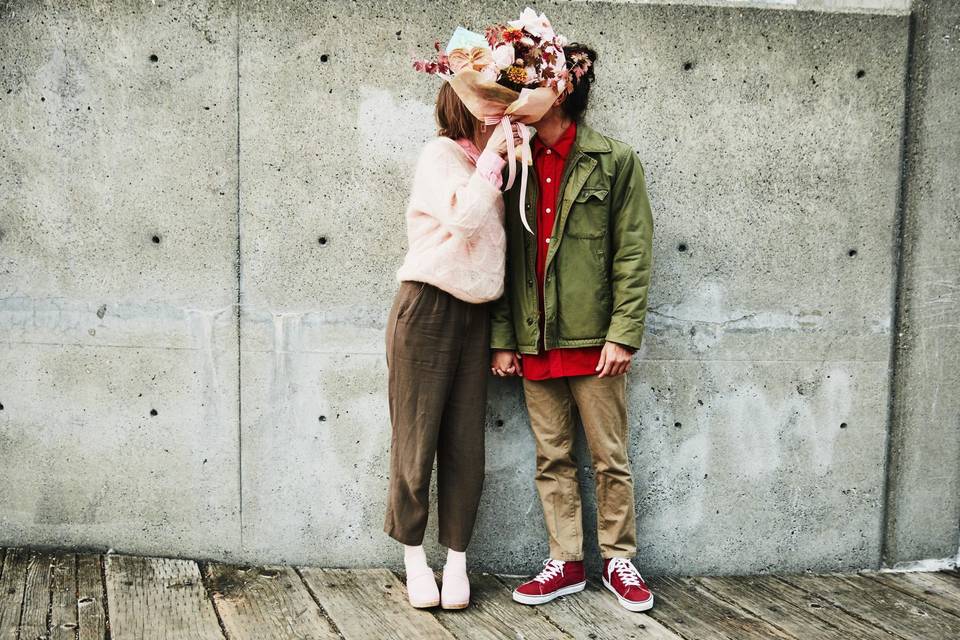 Bottles of Champagne and bouquets of roses at the ready, Valentine's Day is almost here! Got absolutely no idea what you're going to do to celebrate yet? Fear not: we've done all the hard work for you and come up with dozens of Valentine's Day ideas, even while going out is off the table.
From special celebrations you can have at home to cool online classes, there's something in our round-up of Valentine's Day date ideas to suit. And if you're saving for your wedding or just sticking to a budget, it'll be music to your ears that at least half of them can be done on a shoestring - and many of them are even free.
Whether you fully embrace the cheese or want to avoid heart-shaped cringe at all costs, here are 34 unique Valentine's Day ideas that'll make this year's celebration feel truly special. Love is well and truly in the air…
NB: We have included third party products to help you navigate and enjoy life's biggest moments. Purchases made through links on this page may earn us a commission.
Free Valentine's Day Ideas
1. Have a Card-Crafting Contest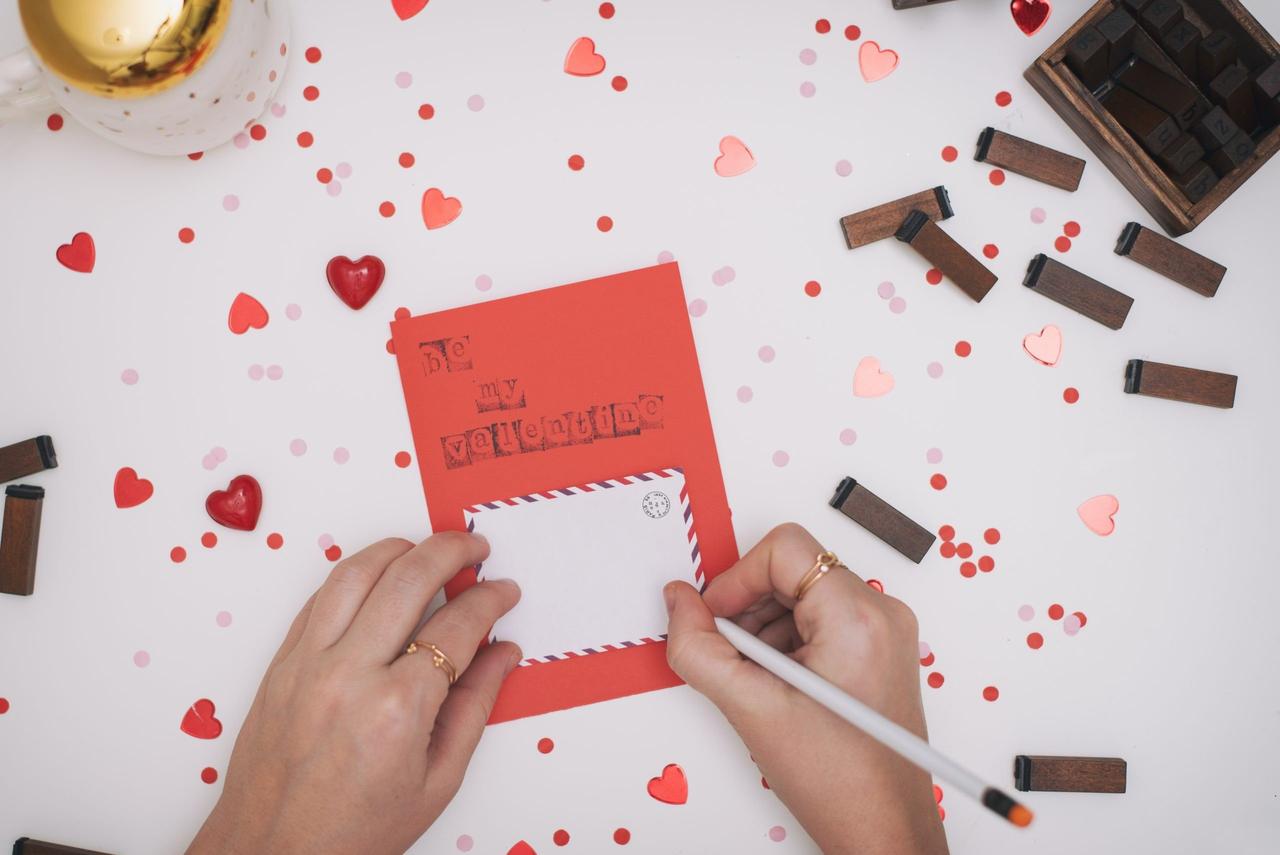 Start stashing newspapers, magazine, cute packaging and old cards now, and challenge your partner to a card-off on 14th February. All you need is a couple of glue sticks, pens and scissors (although supplies like stickers, paints or glitter would also be very welcome at this party). You can craft together or keep your designs a secret until the big reveal – it's for you to decide whether the most inventive, hilarious or heartwarming creation wins.
2. Make a YouTube Playlist on a Subject You're Both Obsessed With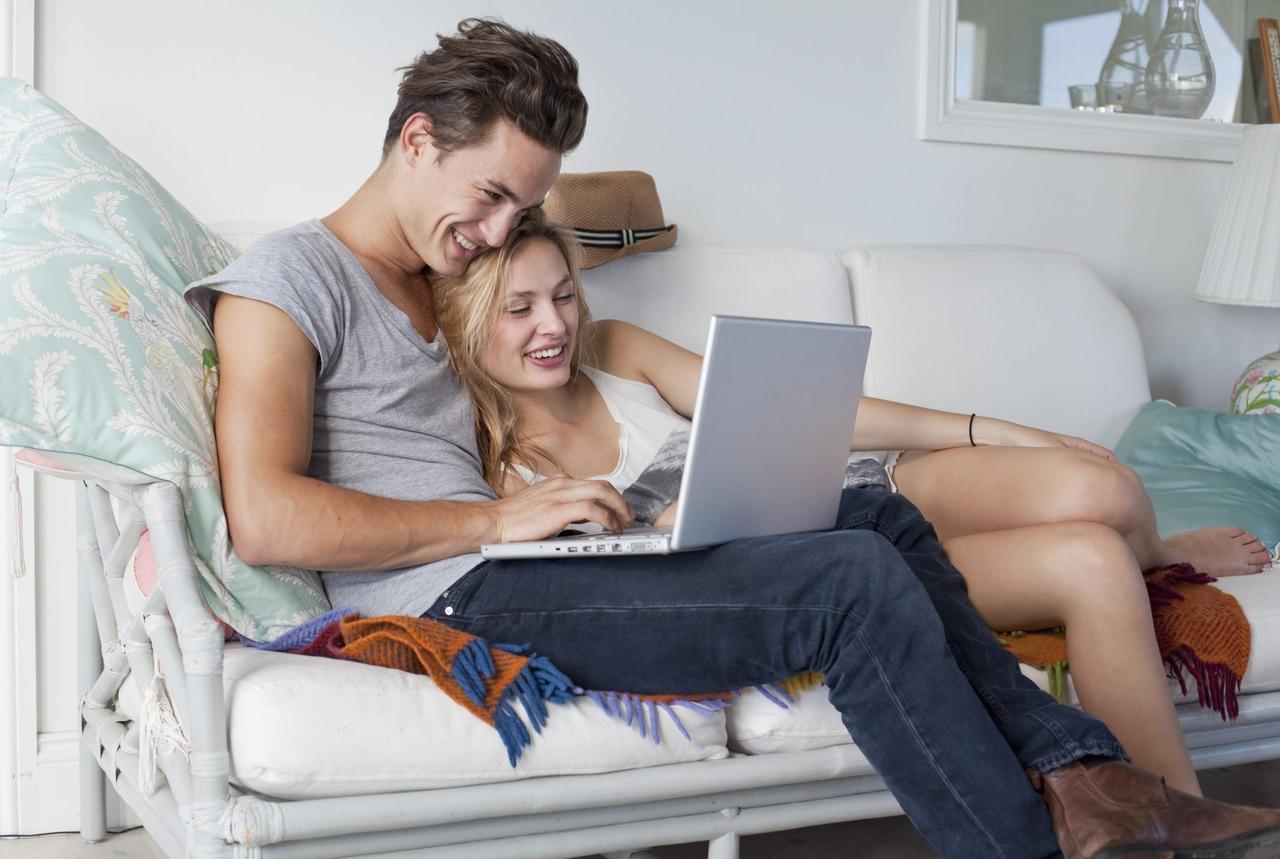 It might be true crime, it might be sports games, it might be reality TV audition reels, it might be conspiracy theories. Maybe it's even just dogs being particularly ridiculous – but whatever you both love watching online, why not curate a stream you can enjoy for the whole evening? It makes a welcome change from watching your usual boxset, and because you've spent time making it, is more personal too.
3. Play Movie Roulette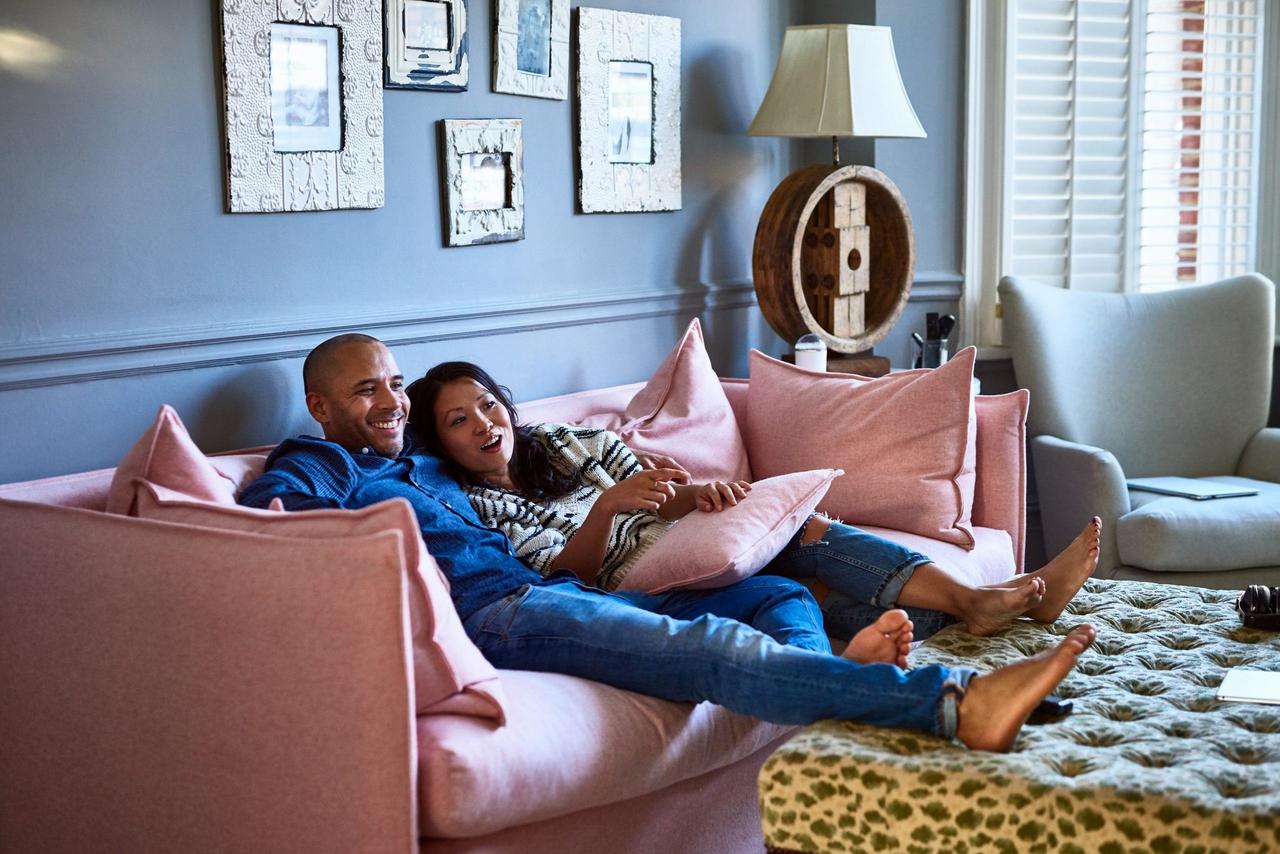 Suggesting a night in front of the TV is too obvious (if you're anything like us, you probably do that most nights already) but if you're intent on Netflix and chilling, there is a way that you can make it a little more interesting. Open your chosen app, select movies, close your eyes, scroll and hit play. The ideas is that you have to watch whatever you've selected, no matter what it might be, and you probably won't be able to tell until after the opening sequence. Maybe you'll end up with an Oscar winner, maybe you'll end up with Sharknado. It's all part of the fun.
4. Snuggle up and Try Stargazing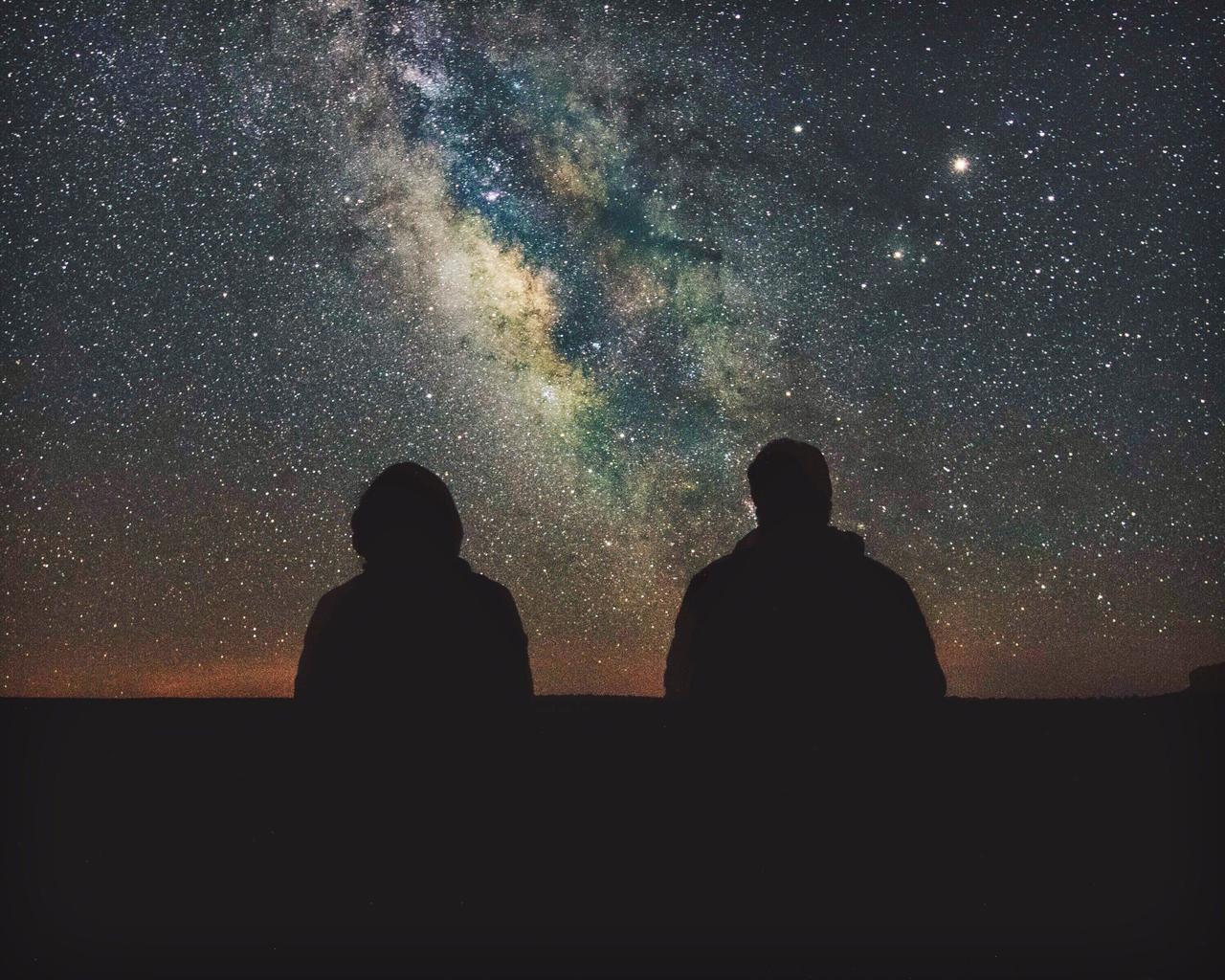 If it's not too chilly and the sky is clear, stargazing is a delightful idea. Put on your warmest coats, make up a flask of hot chocolate and Google the major constellations to see if you can spot them (or failing that, make shapes and invent your own). The beauty of stargazing is you can do it anywhere, even your own back garden, but you have the best chance of seeing the really breathtaking sights as far away as possible from a city. To make a real event of it, head out to a nearby park, hill or beach and enjoy the view.
5. Swap a Skill
Everyone's got a special skillset, whether it's speaking another language, coding, playing an instrument, cooking a signature dish or nailing a tricky dance move. Chances are, your partner has a skill you'd love to learn and vice versa, so Valentine's Day could be the perfect excuse to share a bit of your hard-earned wisdom. Learning something new is a brilliant way to build an even stronger bond; it requires patience, reassurance and support, which are all hallmarks of a good partnership anyway.
READ MORE: 25 Cute Date Ideas for Newlyweds
6. Host a Two-Person Games Night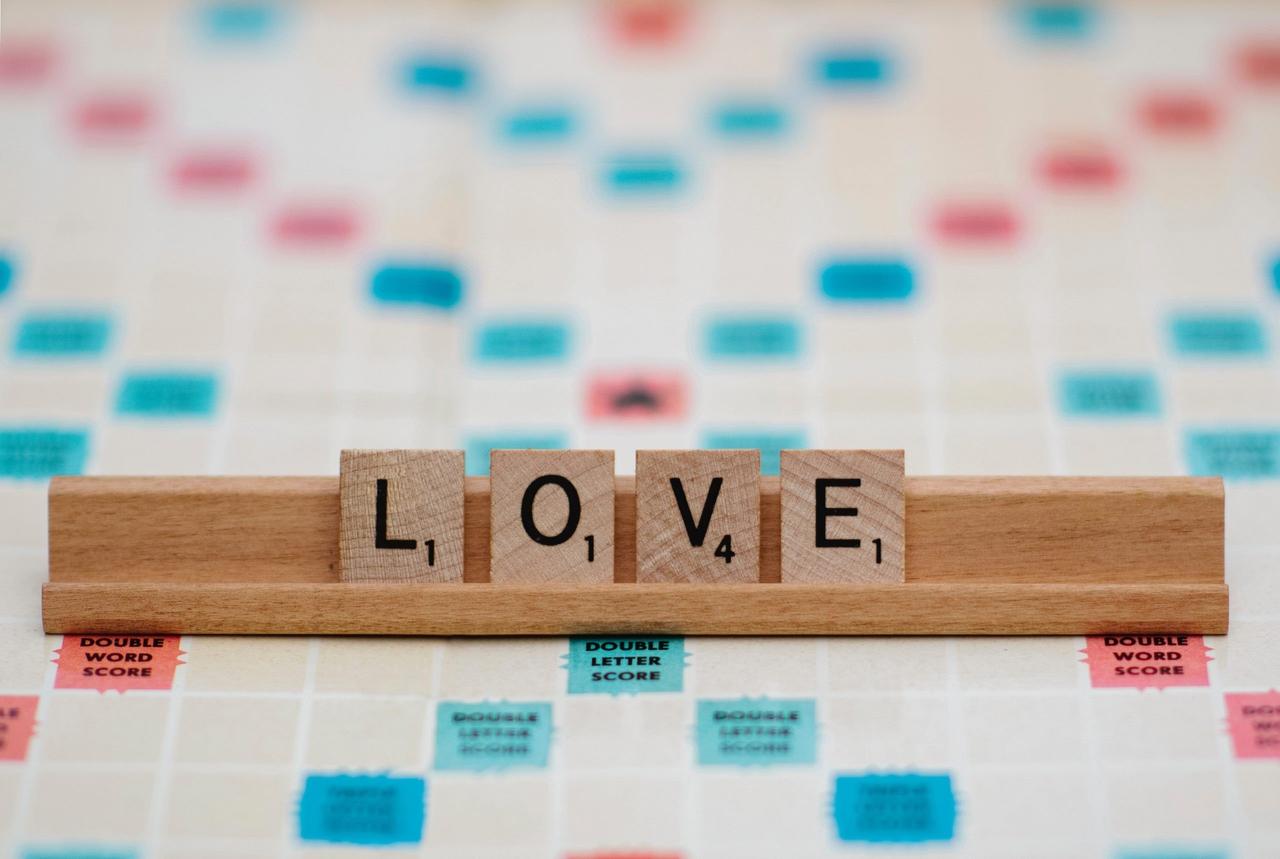 All you really need for this is a pack of cards and a competitive spirit, but if you want to up the stakes, there are tons of two-player games you can battle it out with; Jenga, Bananagrams, Scrabble, Connect 4 and scaled-down versions of classics like Monopoly Deal, to name just a few. Line up a few, draw up a leaderboard, and may the best gamer win. As for the prize? That's for you to decide.
7. Have a Video Game Tournament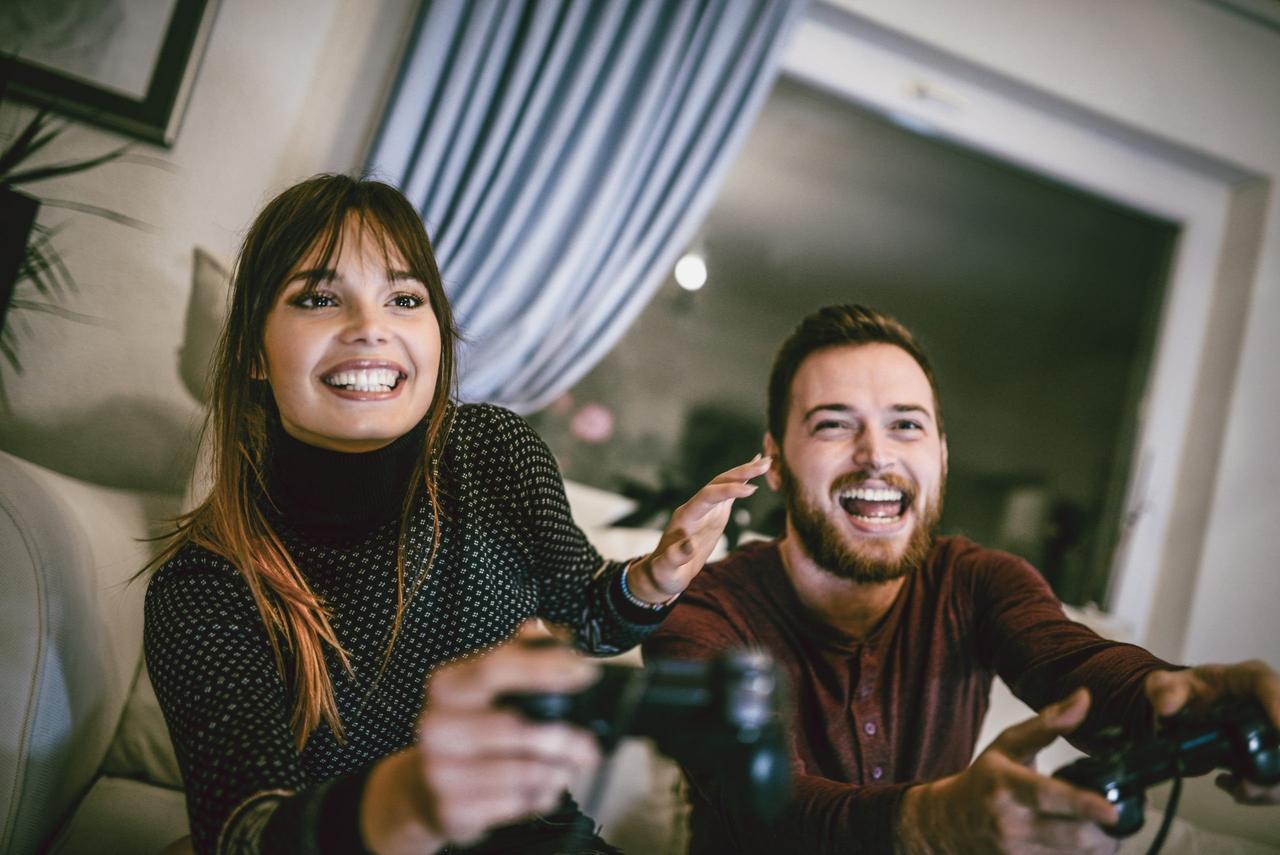 Got a PlayStation or Xbox at home? If you're blessed with two controllers, you can take games night to another level. Challenge your partner to a race in a versus game like MarioKart, or try a co-op option like Overcooked where you have to work together to cook and serve dishes in a set amount of time. Sound simple? Trust us, it's not – but you'll have a great time trying.
8. Go to an Art Gallery or Museum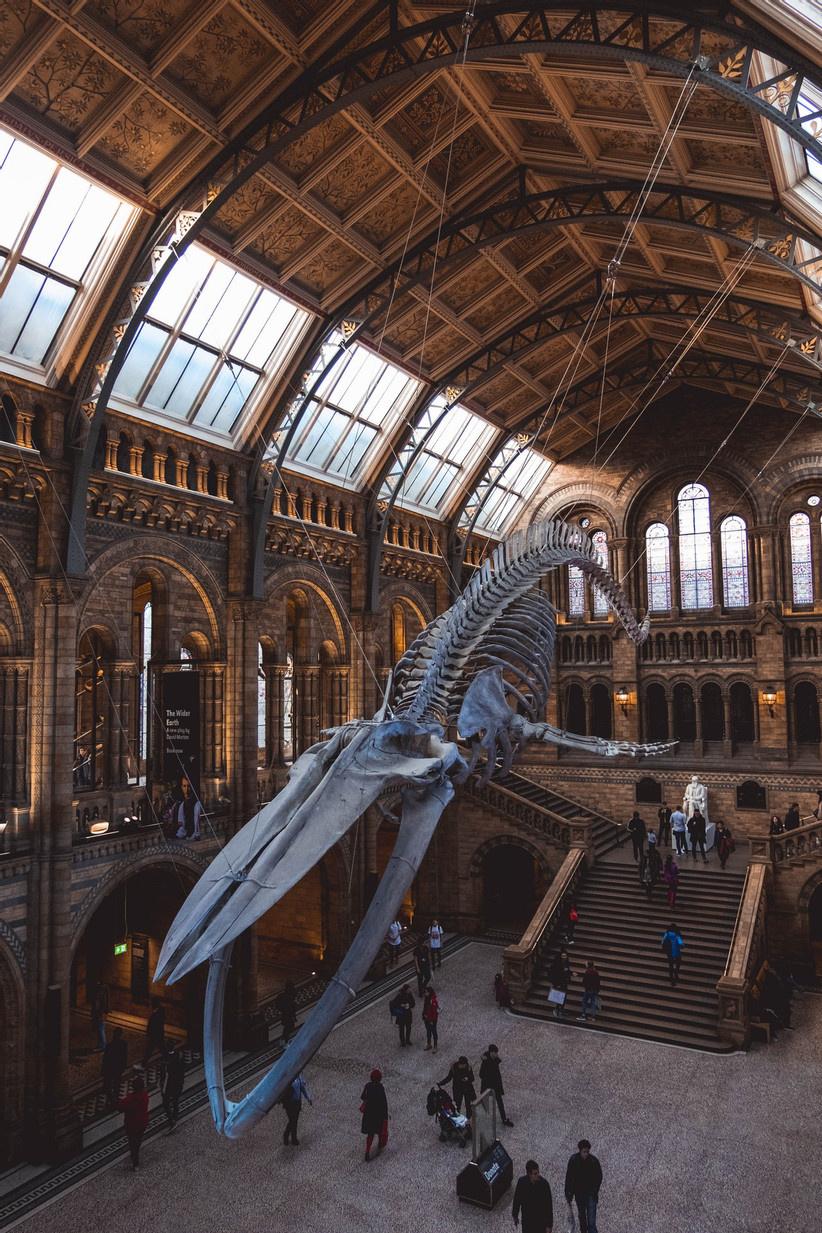 There are hundreds of museums and galleries across the UK that allow you to wander amongst their wares for free, (or at most a suggested donation that means you simply pay what you can). Even better, lots of them are open in the evening, when there are far fewer school trips and groups of tourists to navigate and the vibe feels a little more elegant. Want to go the extra mile? Study up a little beforehand and wow your date with your impressive analysis of all the famous paintings.
9. Make a Bucket List
Nothing says commitment to your relationship like making shared goals – and they can be as full-on or as fun as you like. Make a list of things to do in the next year, before your wedding, on your honeymoon or even the rest of your lives.
10. Set up a Cosy Fort
Upgrade the sofa-cushion-structure of your childhood by building a truly grown-up fort: think fat, squishy cushions, twinkly fairy lights, artfully-draped sheets and cosy knitted throws. Setting it up together is an activity in itself, but once you're done, bring your favourite books or a laptop for an impromptu fort cinema experience, or just hang out, drink wine and laze the night away. It's low-key, but still totally lovely.
11. Do a Library Book Swap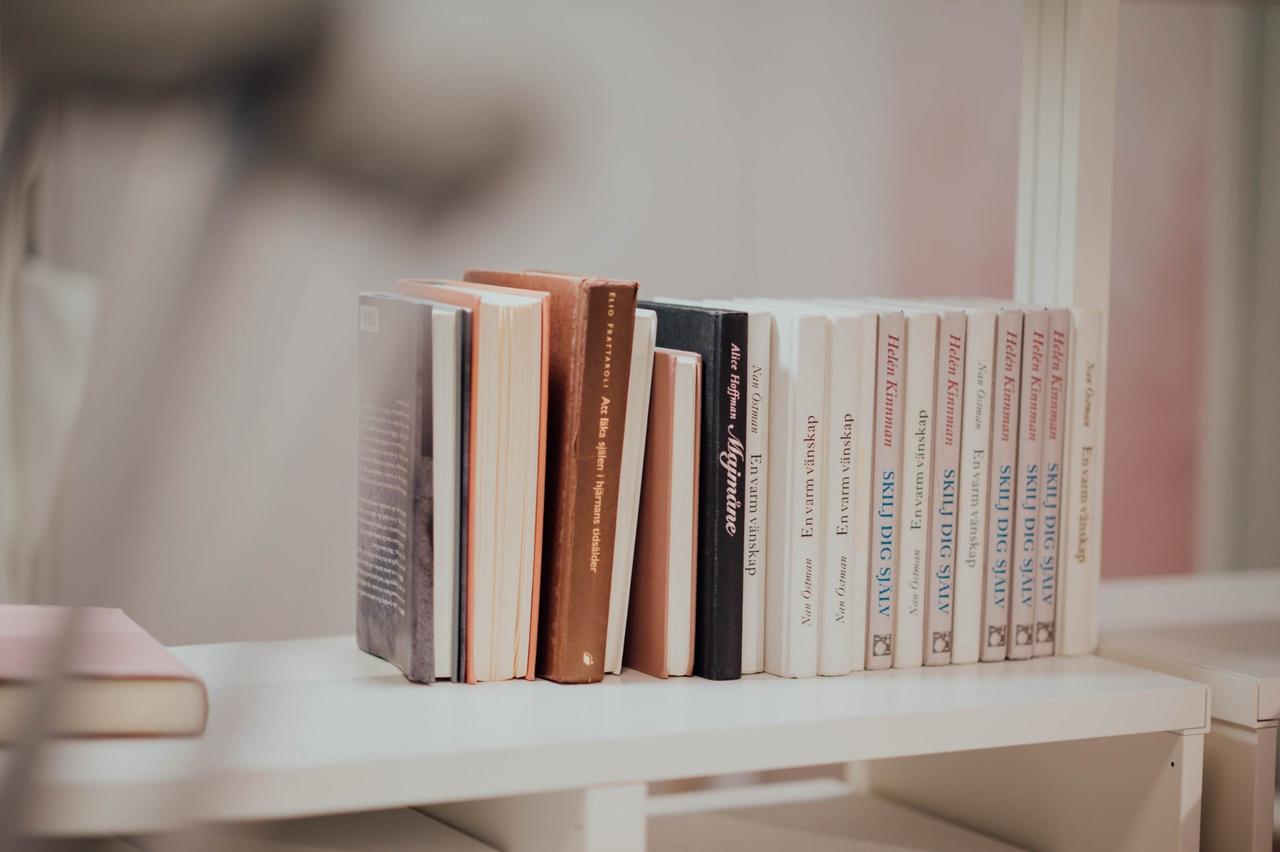 Fellow bookworms, you don't need to spend a single penny to make each other's day. Head to your local library and spend an hour or so browsing for a title you think your partner will love, while they do the same. Check them out, reveal your picks, and then head home to curl up to enjoy that all-important first chapter over a glass of wine or cup of tea. Bliss.
12. Watch the Sunrise or Sunset Together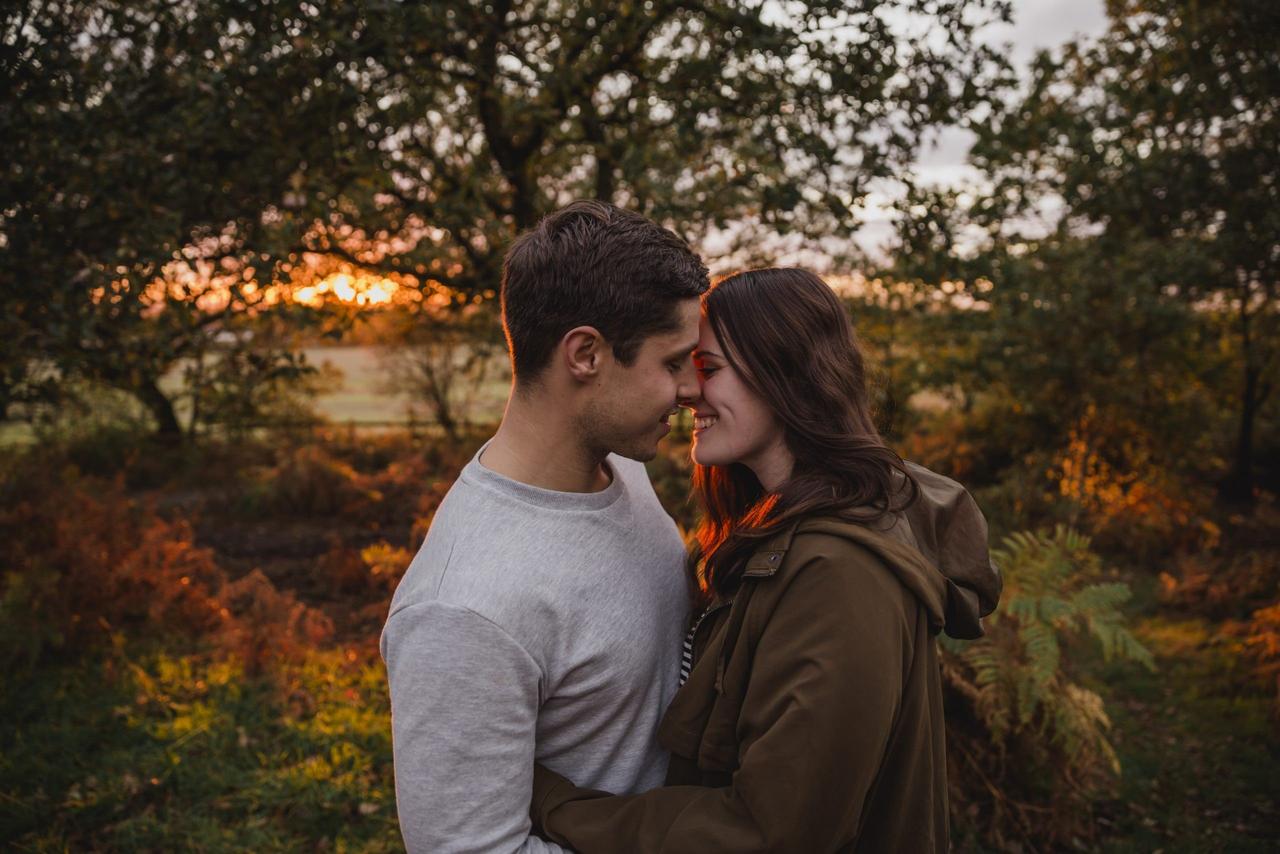 In February, the sun comes up around 7:30am, and goes down around 5pm, so this is a date idea that you might even be able to squeeze in around hectic work hours. If time allows (or you can bear to set your alarms early enough) in the morning, make an occasion of it by driving out to a local beauty spot and picking up coffees and pastries on the way
13. Set up a Scavenger Hunt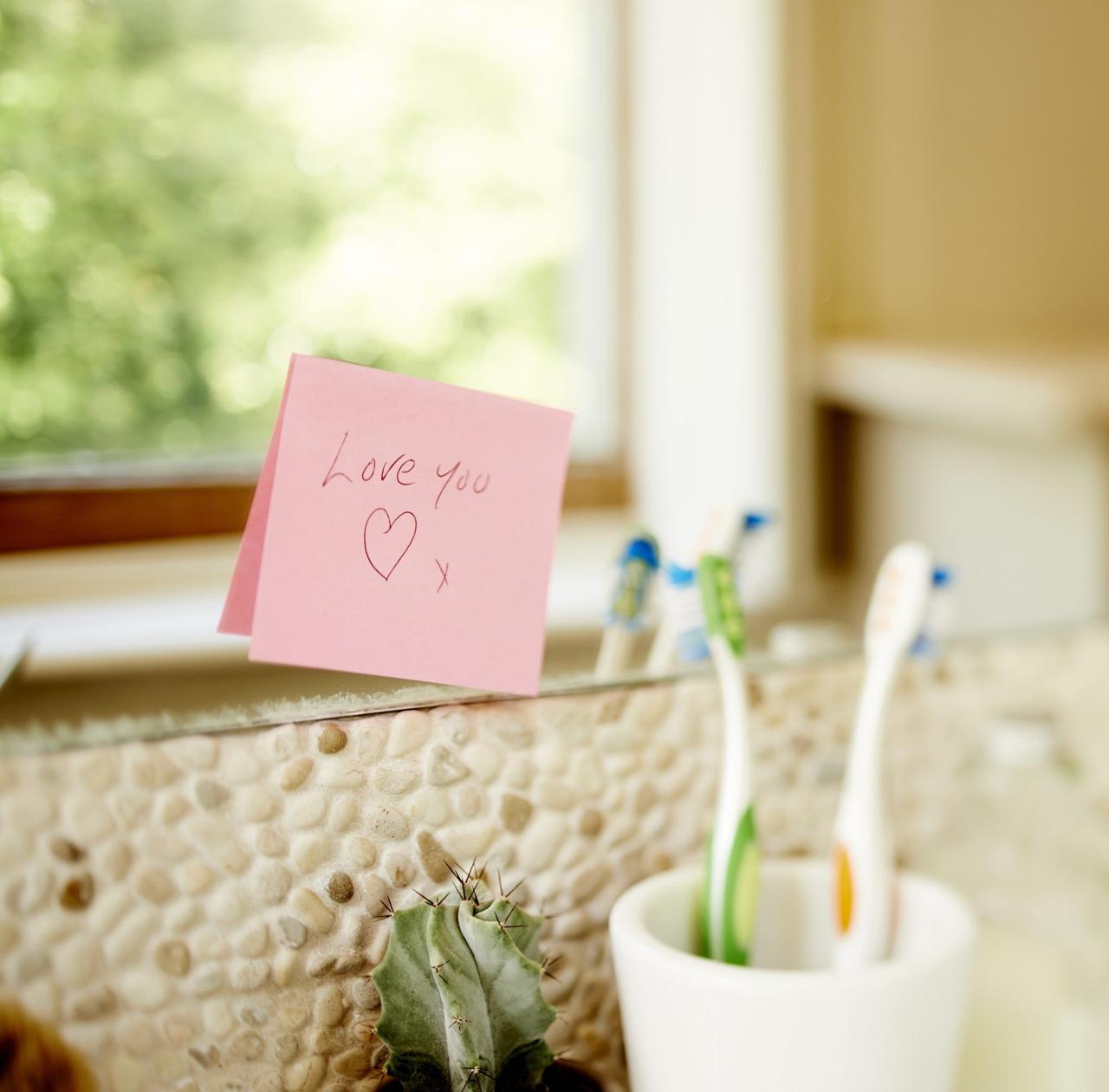 This requires a little advance preparation, but it's worth it, and you don't even need to leave the house to get it going. Use the history of your relationship to develop clever clues for your other half to solve and hide them around the house, with a small gift waiting for them at the end. You could even send the first clue as an email to them at work or a text before they arrive home, so they're ready to start searching when they step through the door.
14. Make a Time Capsule
Freezing time may not be an option, but capturing a little slice of it can be, if you put together a couple's time capsule. Use any reasonably-sized container, from a shoe box to a biscuit tin, and fill it with photos, ticket stubs, and other keepsakes, and even a letter to your future selves. Then you just need to set a date for when you'll open it – save it till next Valentine's Day, or make the wait even longer.
Cheap Valentine's Day Ideas
15. Make Breakfast in Bed
Is there anything more luxurious than a lazy morning in bed? Yes: a lazy morning in bed with breakfast or brunch! Choose the most indulgent offerings you can think of, like scrambled eggs and smoked salmon, fluffy pancakes or French toast.
READ MORE: Romantic Quotes to Steal for Your V-Day Card
16. Enjoy a Wine and Cheese Evening
Wine and cheese: is there any finer pairing? (Apart from you and your other half, that is.) Supermarkets like Aldi and Lidl have award-winning own-brand wine ranges that start from just £2.99, so whether you love a robust red or a fruity fizz, there's a bottle or two you're bound to enjoy. Add a cheese selection board - The Fine Cheese Co. has some great options - and source some tasty bread and/or crackers, and you're set for a gourmet evening. To really gild the lily, include olives and charcuterie, too.
17. Make an Indoor Picnic
If you or your partner's idea of a dream dinner is sausage rolls and scotch eggs, this is the Valentine's Day date idea for you. Spread out your biggest blanket and light a few candles to set the scene, and when it comes to food, go as casual or as chic as you like. Pinterest has tons of ideas for clever platters and salads that have serious wow-factor but are actually super simple – and cost-effective – to put together. Don't forget to lay out a picnic blanket to help create the mood.
18. Go eBay Shopping for Gifts
The goal: to find the best Valentine's Day gift for each other, under a certain budget. Not only is this a sustainable suggestion, as you'll be providing a new home for pre-loved buys, you could end up with either a vintage find, a great bargain or the weirdest, wackiest, most brilliant presents you've ever bought for each other.
19. Spice Up Your Sex Life
Explore the wonderful world of sex toys for couples if you fancy trying something new for Valentine's Day. Whether you're new to sex toys or already firm fans, you can find some fabulous options to really spice things up in the bedroom - or the living room, or the bathroom, or the kitchen floor...
READ MORE: The 18 Best Sex Toy Shops Online
20. Mix Your Own Cocktails
Head online for a cheap shaker, and go for it with the garnishes: we're talking citrus slices, edible flowers, fresh herbs, the works. To keep costs down, buy one bottle of spirit that you can use to make multiple cocktails: vodka, for example, can be used in anything from a Cosmopolitan to an espresso martini. There's only one golden rule for this date idea: don't forget the ice.
READ MORE: Our Favourite Celebrity Engagement Rings
21. Try Painting or Life Drawing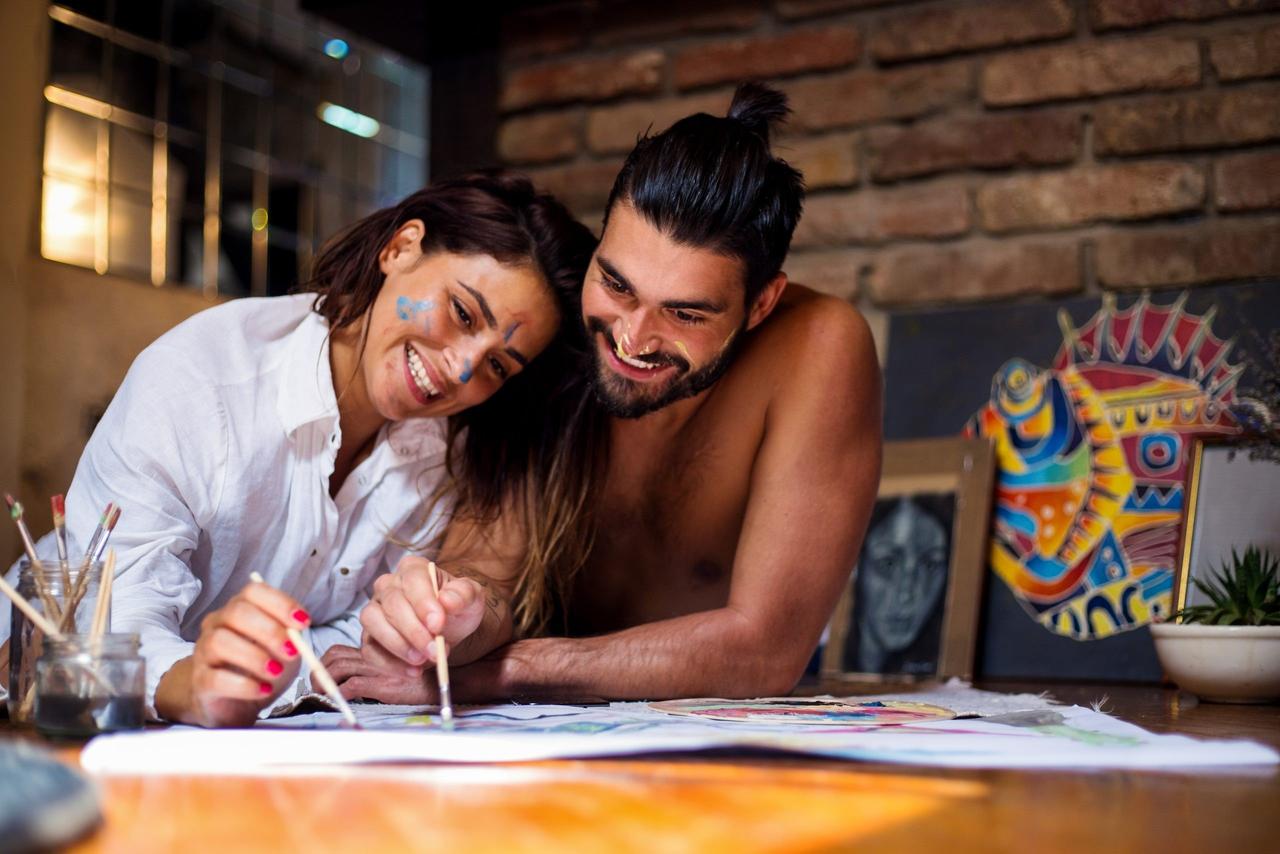 Go to a class or set up a scene at home (supplies like canvasses aren't as expensive as you might think at stores like The Works). You might not be the next Georgia O'Keefe or Andy Warhol, but a little creativity goes a long way, especially if you make your partner your subject. Who knows, you might even end up loving your masterpieces so much you want to hang them on the wall…
22. Recreate Your Favourite Takeaway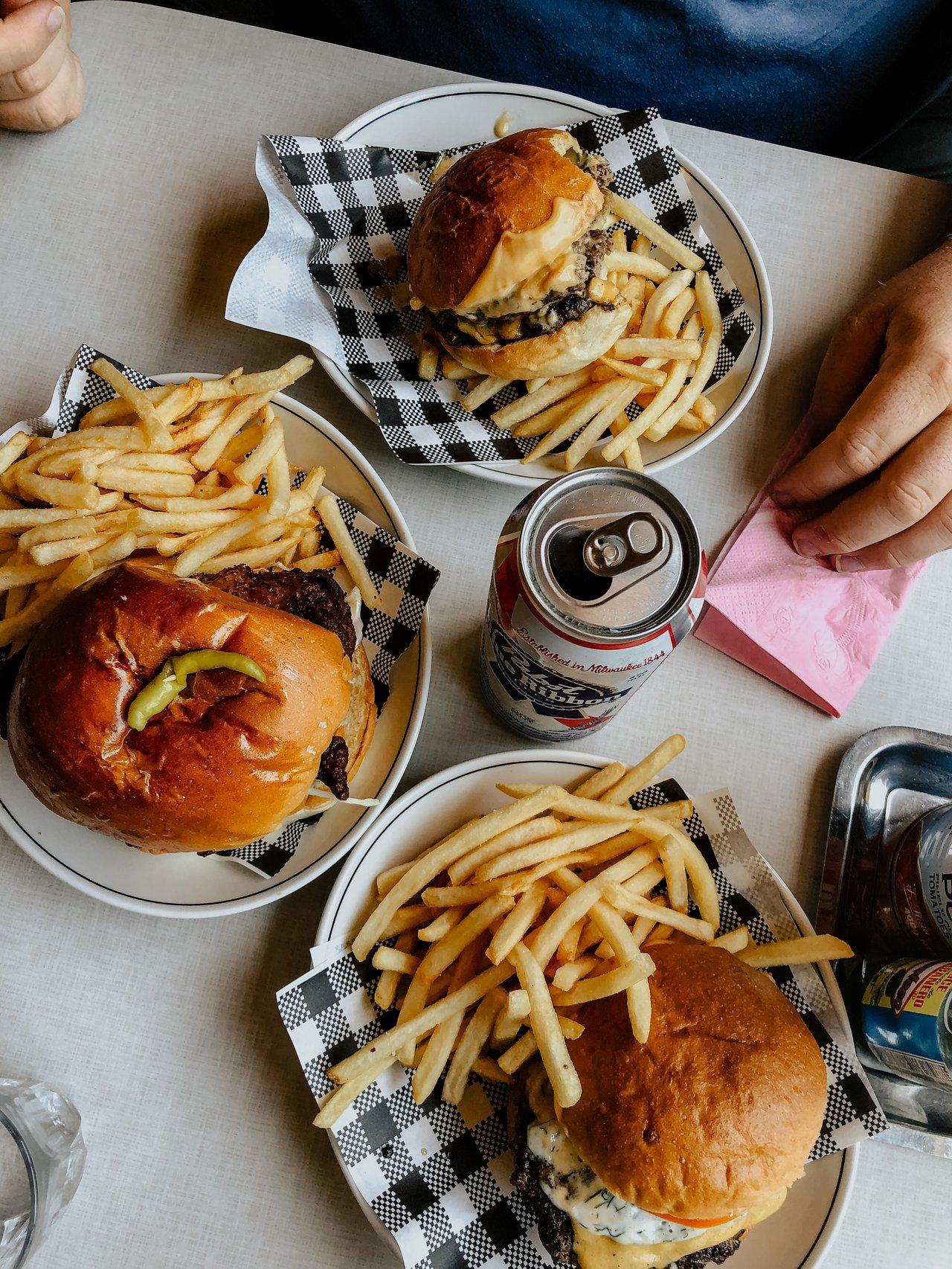 Ordering a cheesy pizza or Deliverooing a delicious tub of noodles is always a good idea, but for Valentine's Day, you can make it feel more special by DIYing your other half's dish of choice. If you're not the most confident cook, you can always get the sides (prawn crackers, poppadums, garlic bread) from the supermarket and just try to master the main. However it turns out, they'll appreciate the effort regardless.
23. Have a Winter BBQ
There's no reason to limit your BBQs to the summer months – as long as the rain holds off, you can grill at any time of year, and the glowing coals will help keep you both toasty. While meat may be a classic option, there are plenty of seafood, vegetarian and vegan barbecue recipes you can try. For pudding, make it s'mores: heat up cubes of chocolate and squishy marshmallows inside two Graham crackers and scoff the lot. We defy you to stop at one. Consider a fire pit or patio heater if you really feel the cold.
24. Bake Together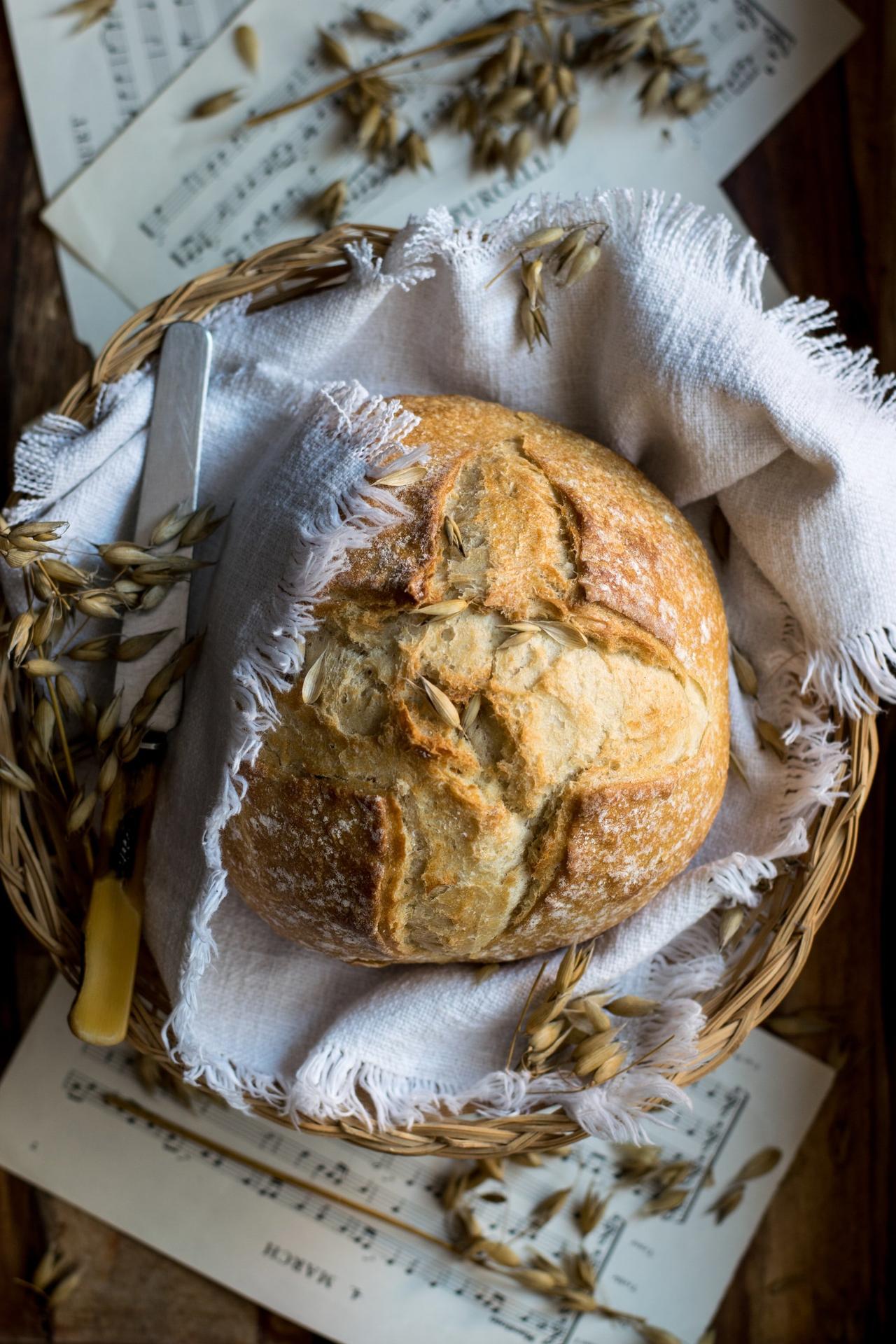 Still have a taste for sourdough? Not over banana bread? Bake these lockdown favourites with your other half, or try something new together. Whatever you bake, make things even more Valentines-appropriate by buying heart-shaped pans or cookie cutters for decoration.
READ MORE: Valentine's Gifts for Him: 36 Unusual Ideas He'll Love
More Valentine's Day Ideas
25. Book a Chocolate Tasting or Making Class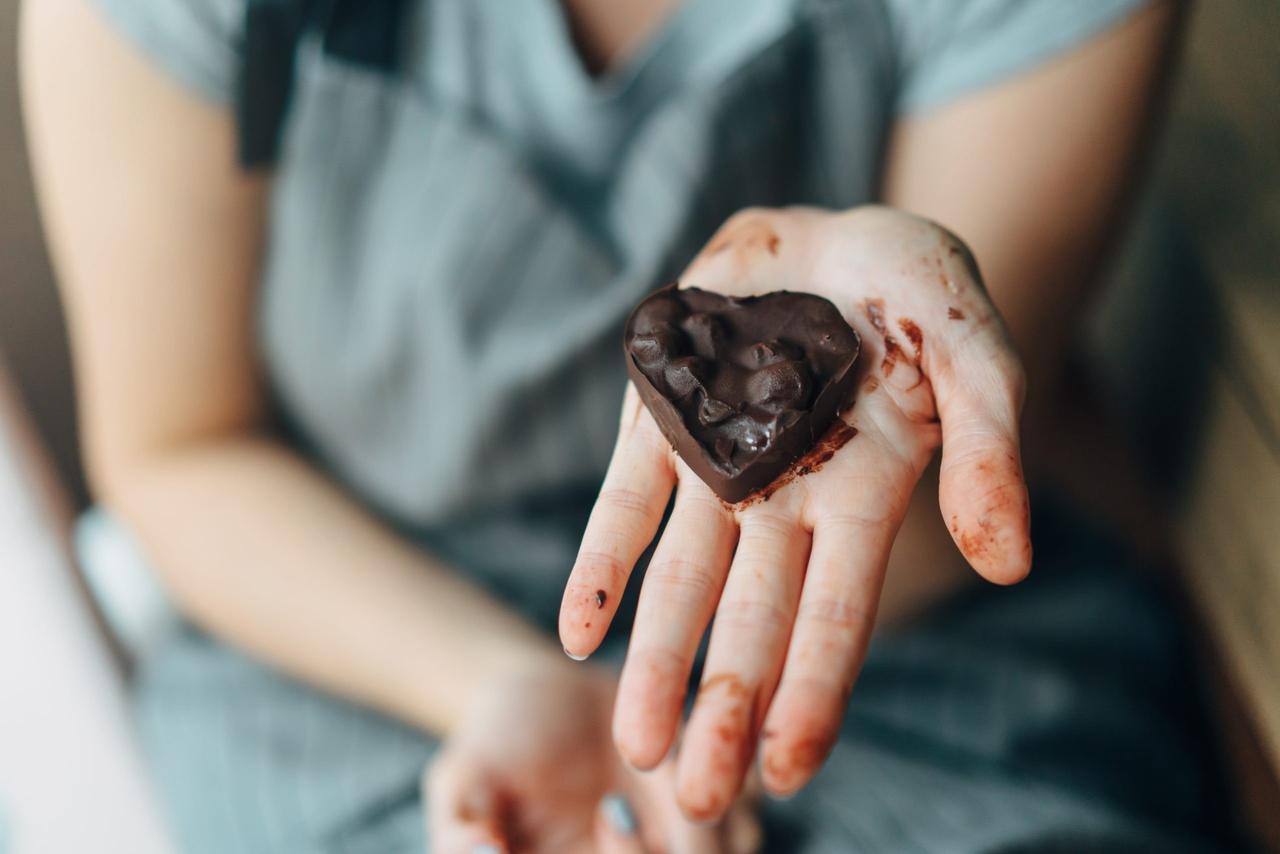 If you normally spend Valentine's Day exchanging boxes of chocolates, this is an excellent way to elevate that idea even further: we love a foodie date, and chocolate tasting or making has got to be up there as one of the best. Check sites like Groupon as they often run deals for purse-friendly classes in your area.

READ MORE: 13 Things Every Couple Needs to Do When You Get Engaged
26. Get Your Tarot Cards Read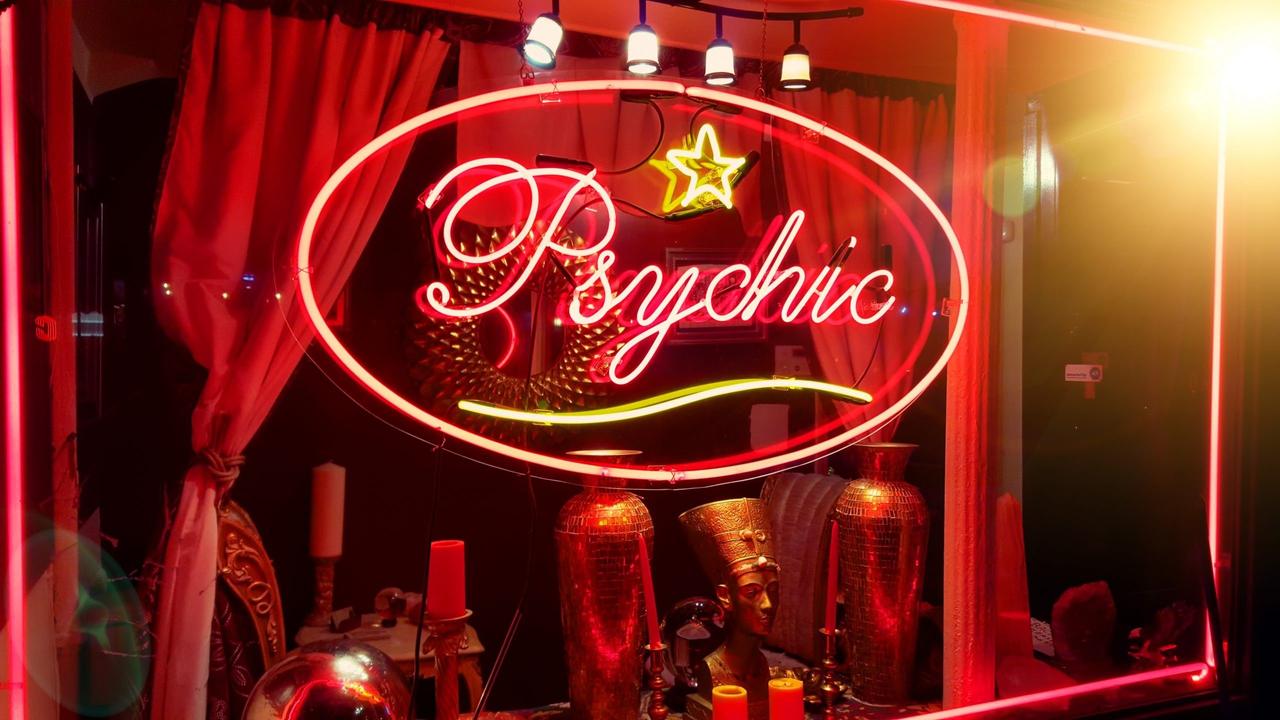 Tarot, along with all things astrological, is more popular than ever right now, which means there's probably an amazing tarot card reader near you. Check the online reviews to make sure you're going to someone reputable and check to make sure they'll read you as a couple. It's a little spooky at first, but the predictions can be pretty magical.
27. Play Crazy Golf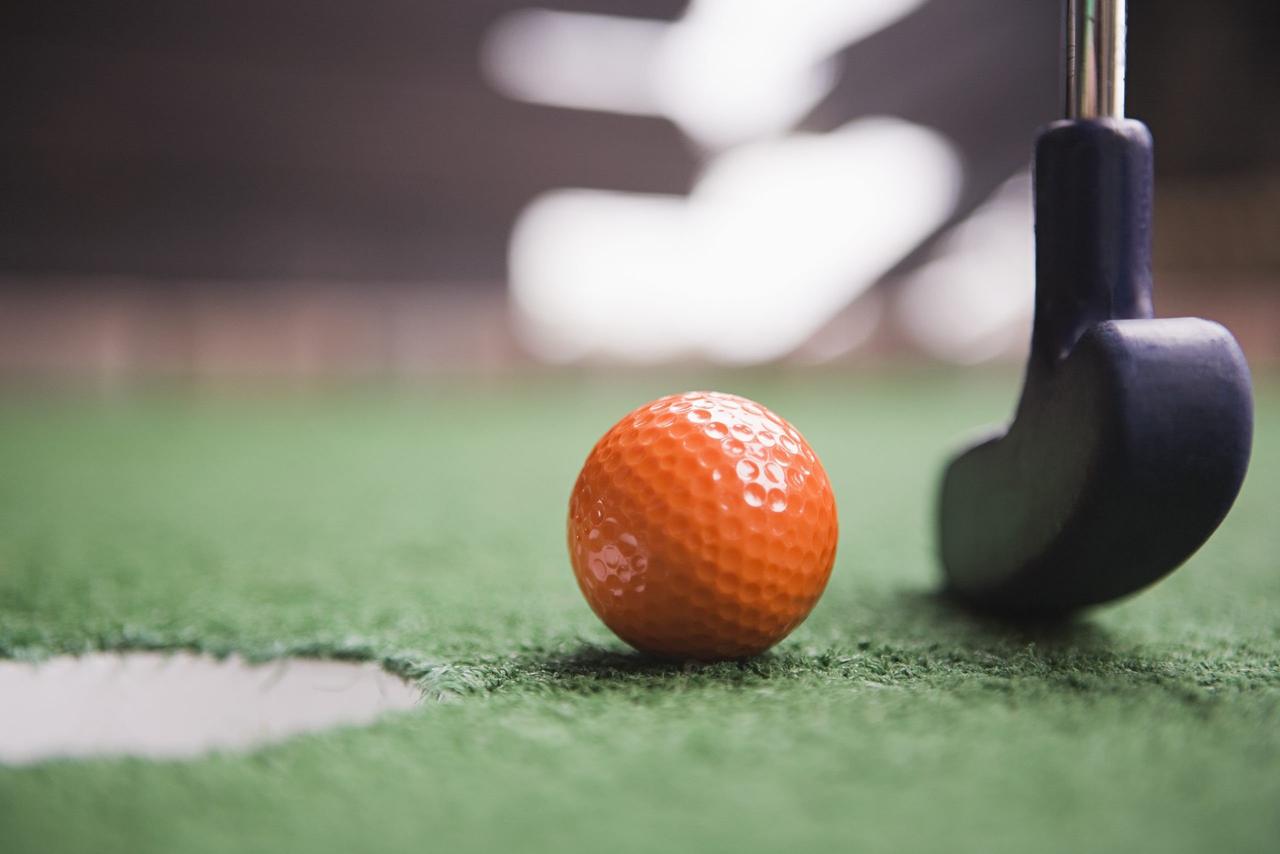 It's a classic date idea for a reason! And courses are getting more and more unusual, with chains like Junkyard Golf offering epic indoor options in cities including London, Leeds, Manchester and Oxford. We've also spotted quite a few dinosaur mini golf courses appearing in various locations – adorable if your other half is a Jurassic Park fan.
28. Recreate Your First Date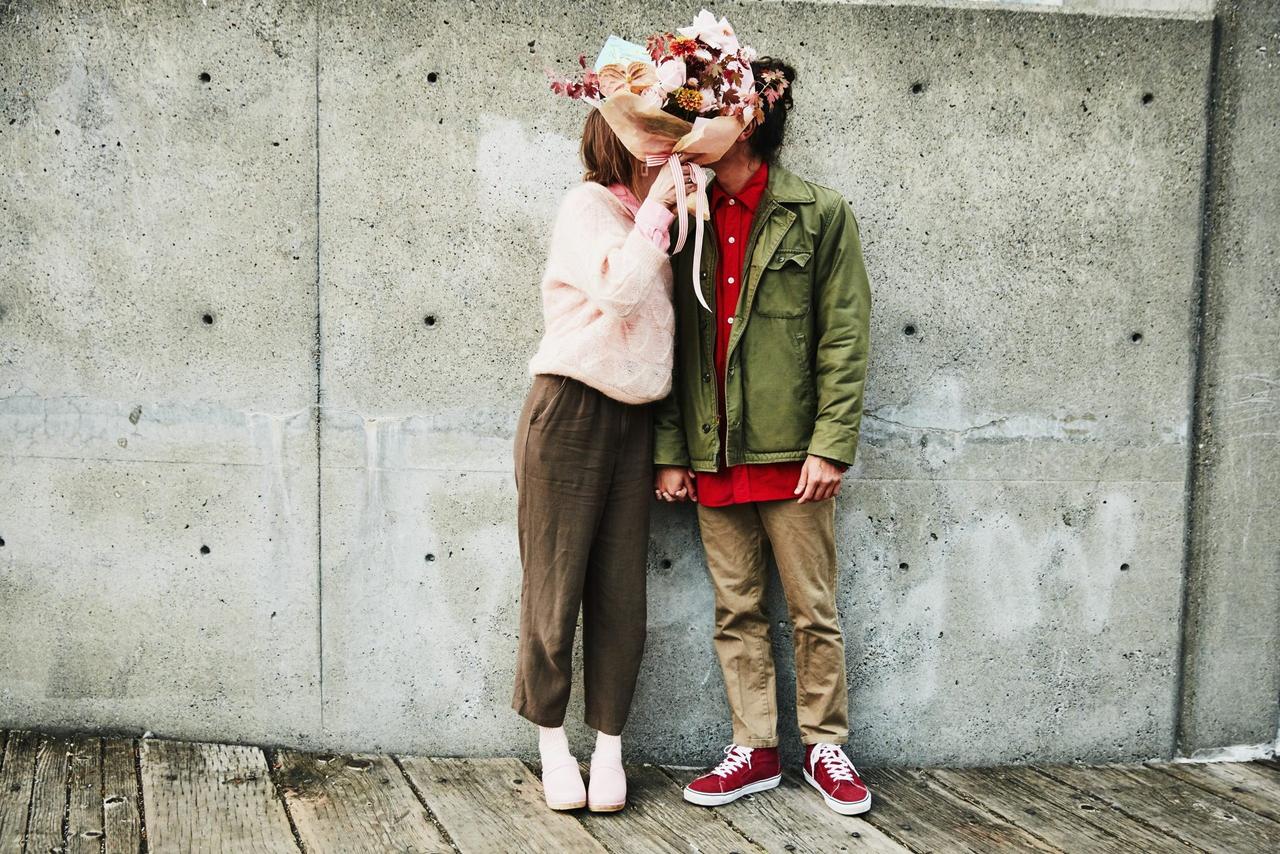 The budget for this Valentine's Day date idea will, of course, depend on what you did the first time around – but whether it was a cinema trip followed by chicken and chips at Nando's or a whirlwind trip to Paris, it'll be super meaningful, because it's tailored to you two. Get the details as accurate as you can – go to the same location, wear the same outfit, or resend the same message you sent before you met for the first time. You'll get instant warm fuzzy feelings all over again as soon as you see them.
29. Take a Cooking Class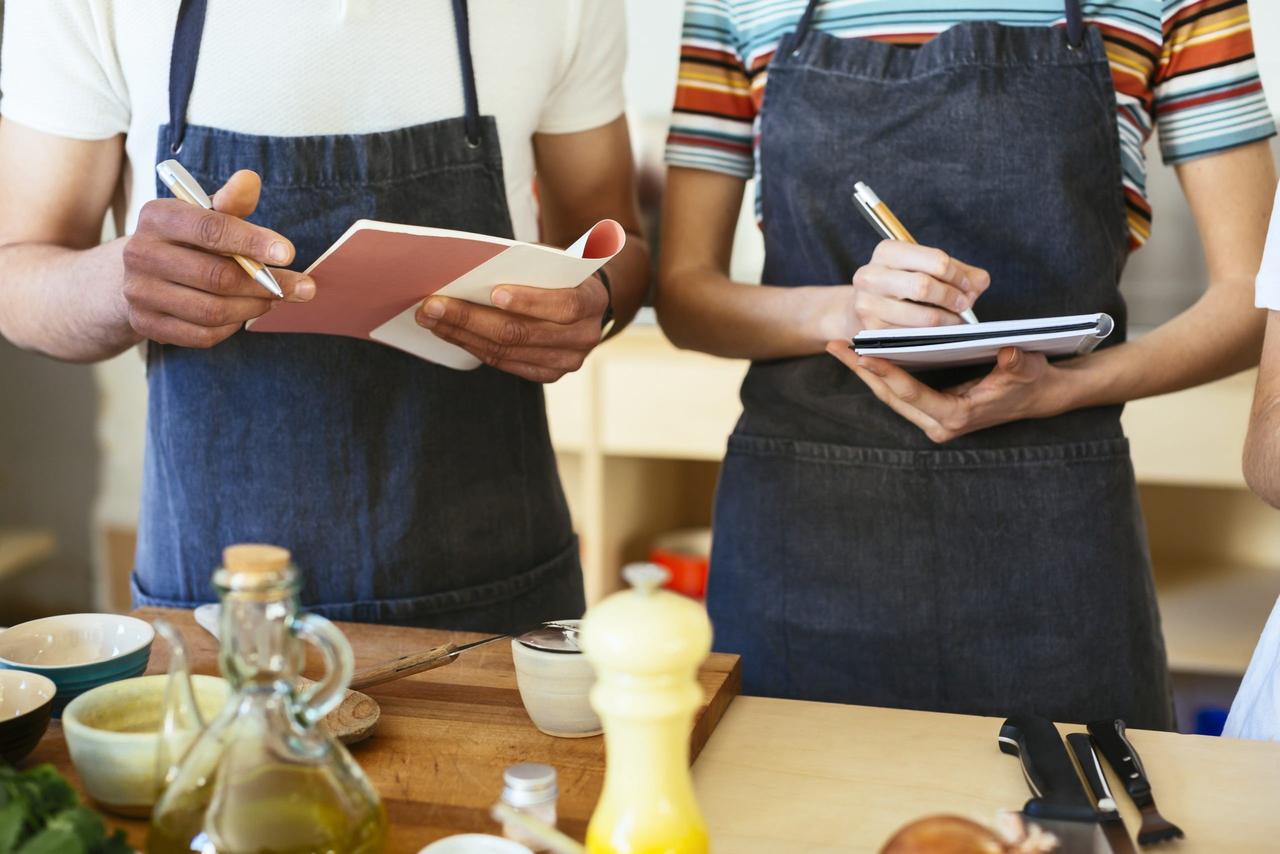 There are classes for basically every dish imaginable these days, so it's just a case of seeking out the one that speaks to your stomach the most! Most courses also give you time to sit and enjoy the meal you've just prepared too, so this is a fab alternative to trying to snag a booking at busy restaurants on the big day. It's also much more rewarding to tuck in to something you've created with teamwork.
30. Go Ice Skating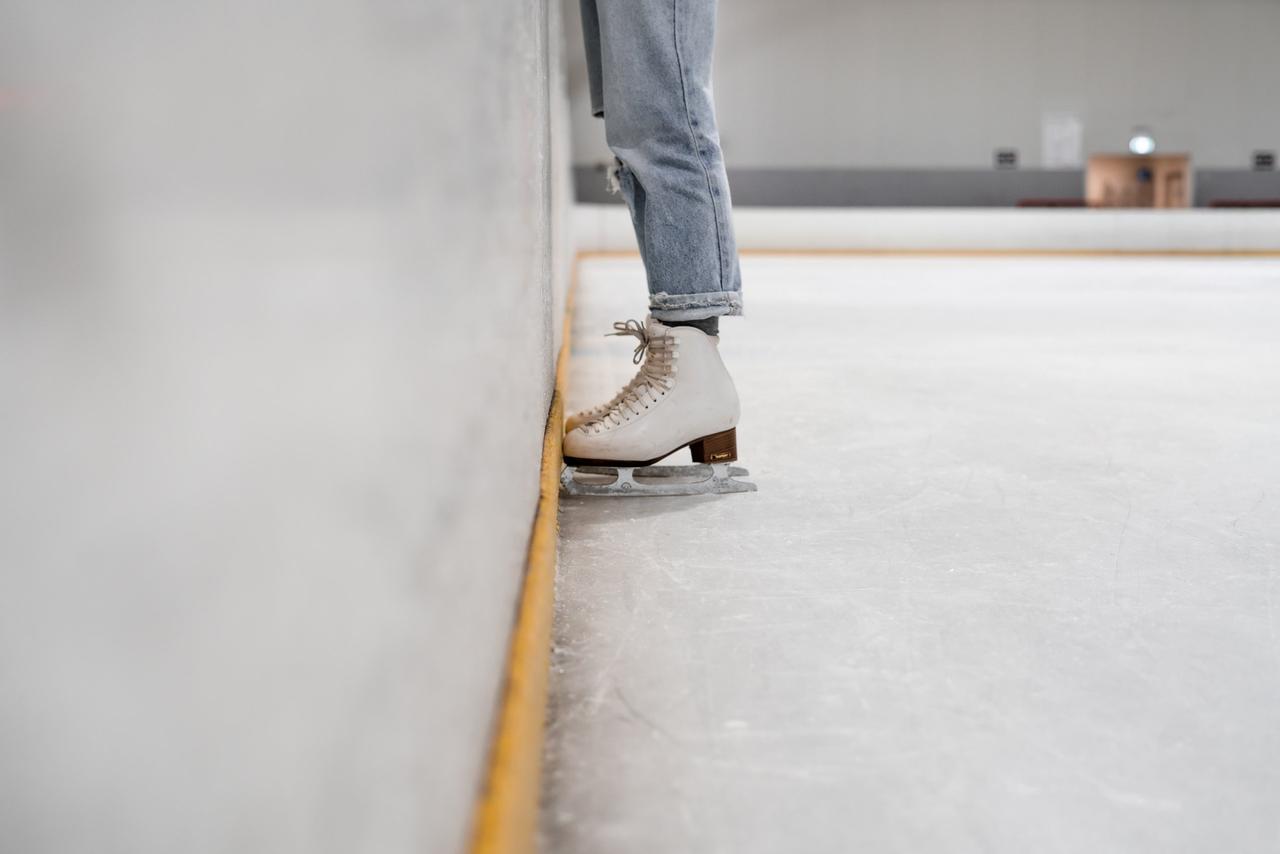 Because Valentine's Day falls before spring has sprung, most open-air ice rinks will still be open, and they'll be much less crowded than they were at Christmas too. However, if your town doesn't have one, your nearest indoor rink will still do the trick – and if you're steady on your feet? It's just another excuse to hold hands.

READ MORE: 17 Signs You're with The One You're Going To Marry
31. Take a Spa Day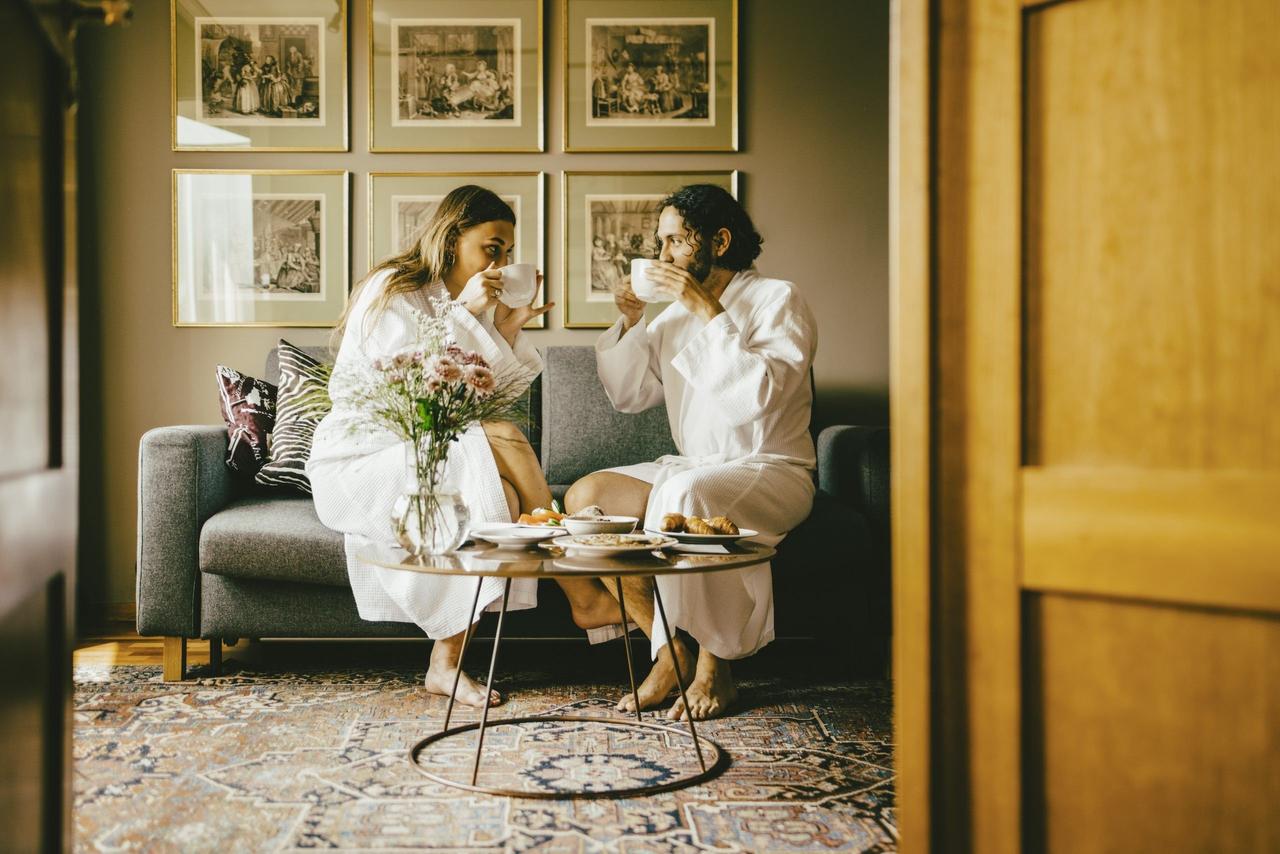 Spa days are the affordable alternative to a full-blown spa break weekend – you still get access to all of the facilities and there's often a treatment included in your deal. Block out an afternoon to swim, sauna and scrub your cares away – you could even surprise your partner with a booking for afternoon tea as an extra treat.
32. Go Bowling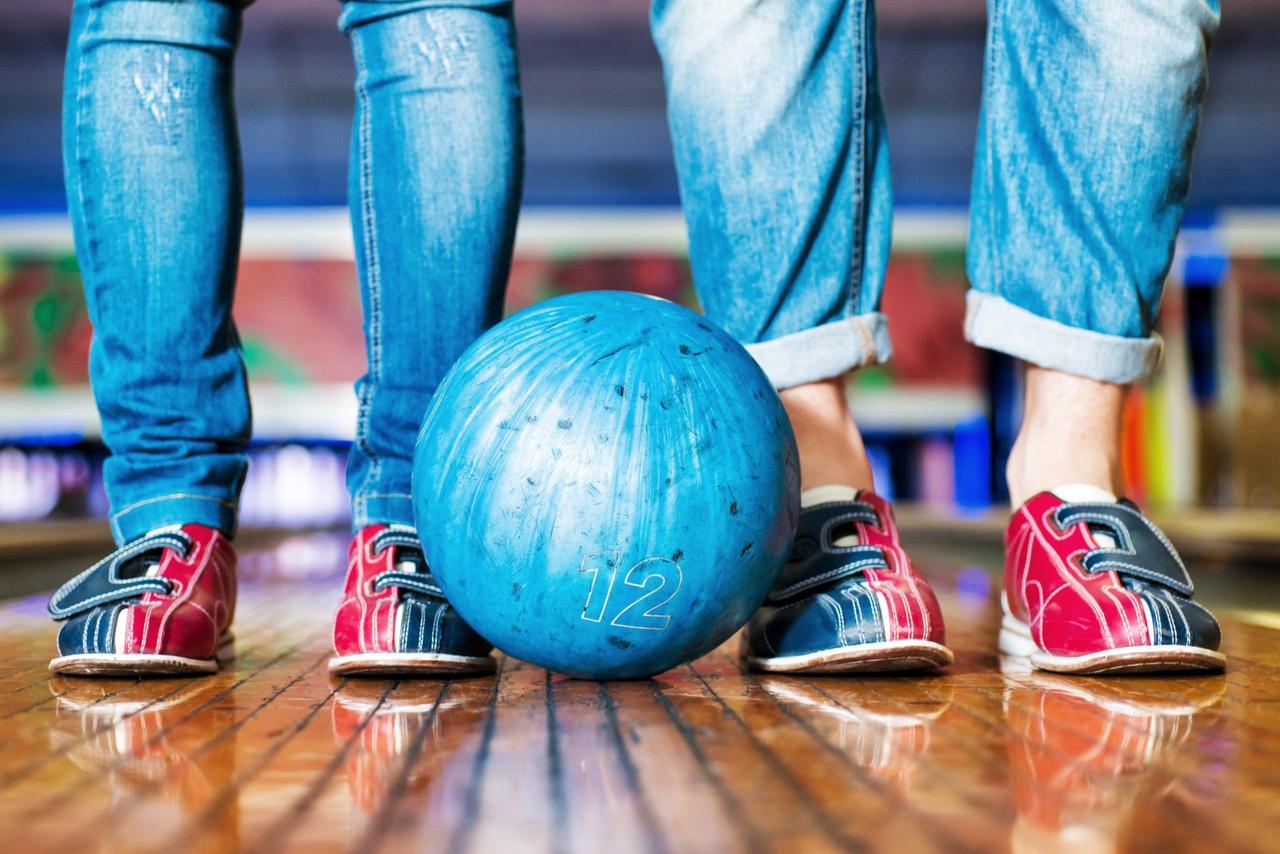 Competitive couples will love a bowling date, whether you keep it sophisticated at distinctly grown-up chains like All Star Lanes, or go for a traditional tenpin and relive your teenage years by chowing down on burgers and fries and playing all the arcade games. Whoever comes closest to a perfect score on the lanes gets a round from the loser.
33. Take a Dance Lesson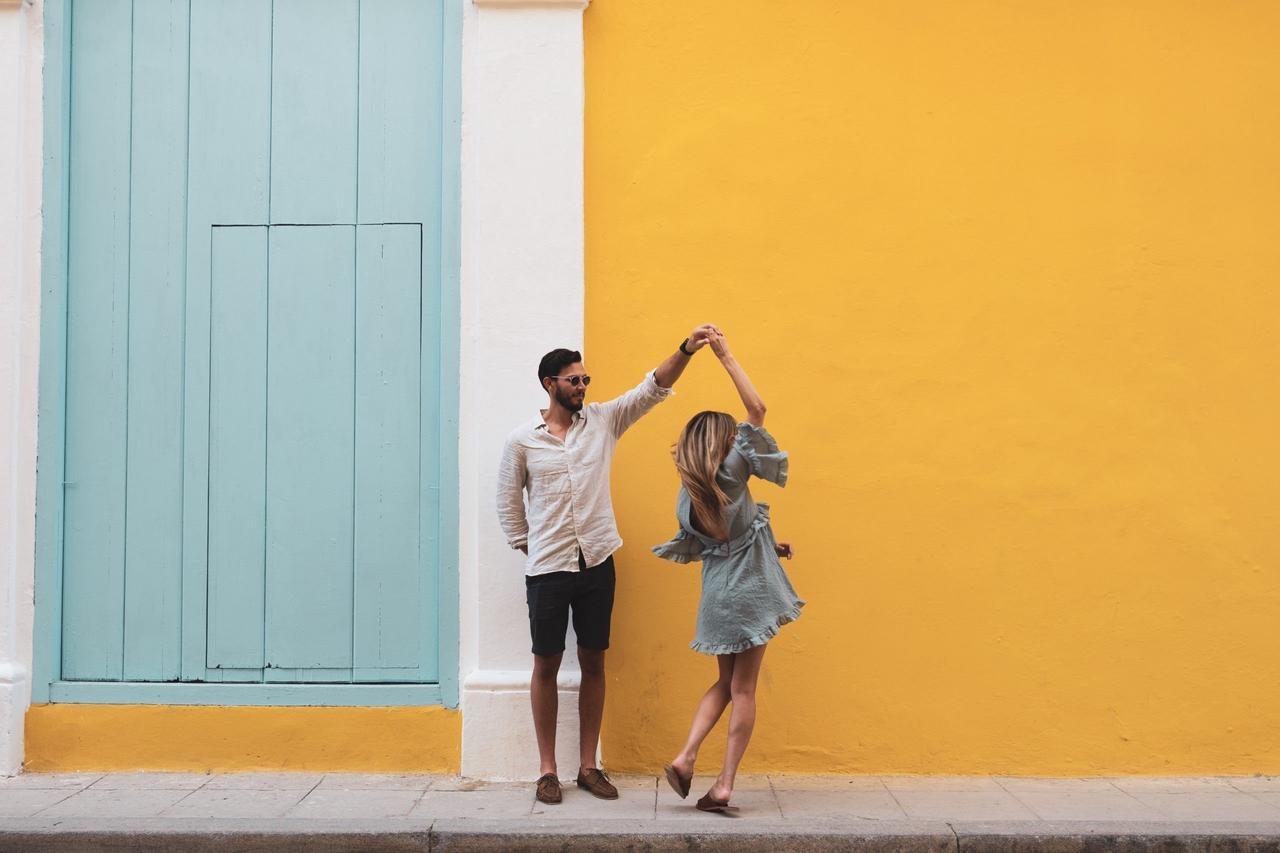 Salsa, jazz, ballroom, swing; there's a dance style for everyone, even if you think you've got two left feet. Not only can mastering a dance together be pretty darn sexy, studies
suggest that moving in sync with a partner can improve feelings of closeness, and it's exercise that releases tons of endorphins, so you'll both leave the studio on a natural happy high.
34. Immerse Yourselves in a Mystery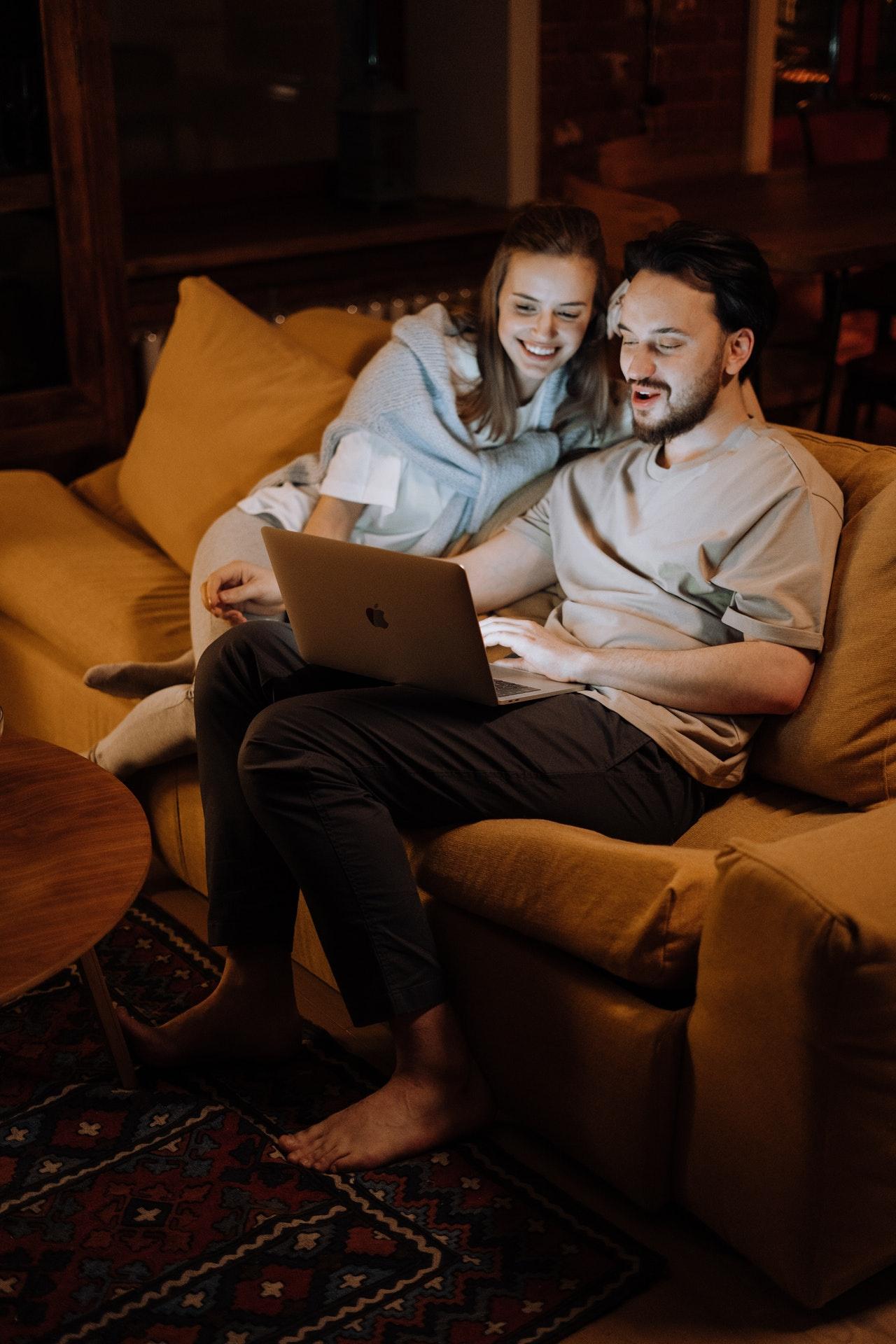 Feel like exercising your brains on Valentine's Day? There are some fabulous online versions of immersive mysteries to try, such as
The Mermaid's Tongue
, a murder mystery where you get to play sleuth.
Need more inspiration? Don't miss our roundup of the best date ideas for newlyweds – there's bound to be something you and your OH will love!