46 Inspiring Marriage Quotes About Love and Relationships
Looking for inspirational wedding quotes about love and marriage? We've rounded up some of the very best - they're perfect for your wedding speeches
We have included third party products to help you navigate and enjoy life's biggest moments. Purchases made through links on this page may earn us a commission.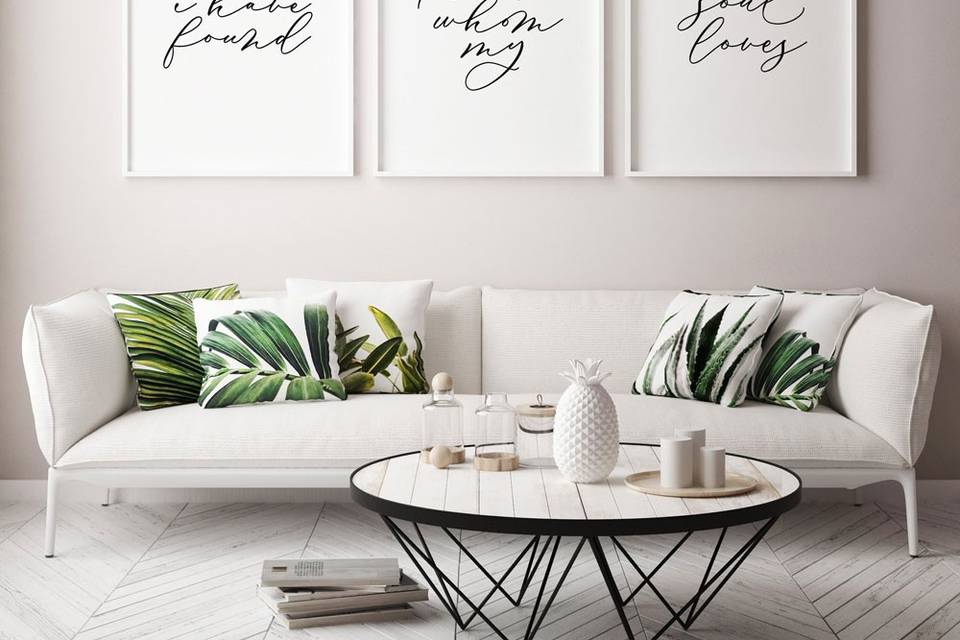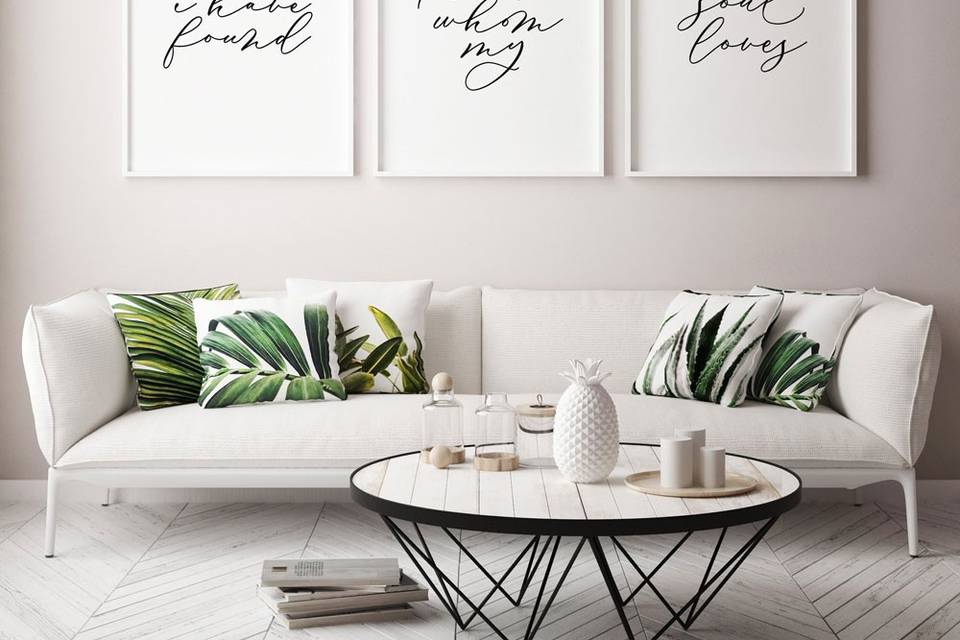 Beautiful wedding quotes will really add something extra to your wedding speech, or they can work as a wedding motto you can display on your stationery and wedding signs.
We've rounded up some of the most inspiring marriage quotes that'll perfectly articulate how you feel about love and your future together.
From movies, books, celebrities, writers and philosophers, these quotes about marriage will make you fall in love all over again.
Enjoy our 46 favourite marriage quotes.
READ MORE: Gorgeous Gifts for Your Bridesmaids
Audrey Hepburn on Marriage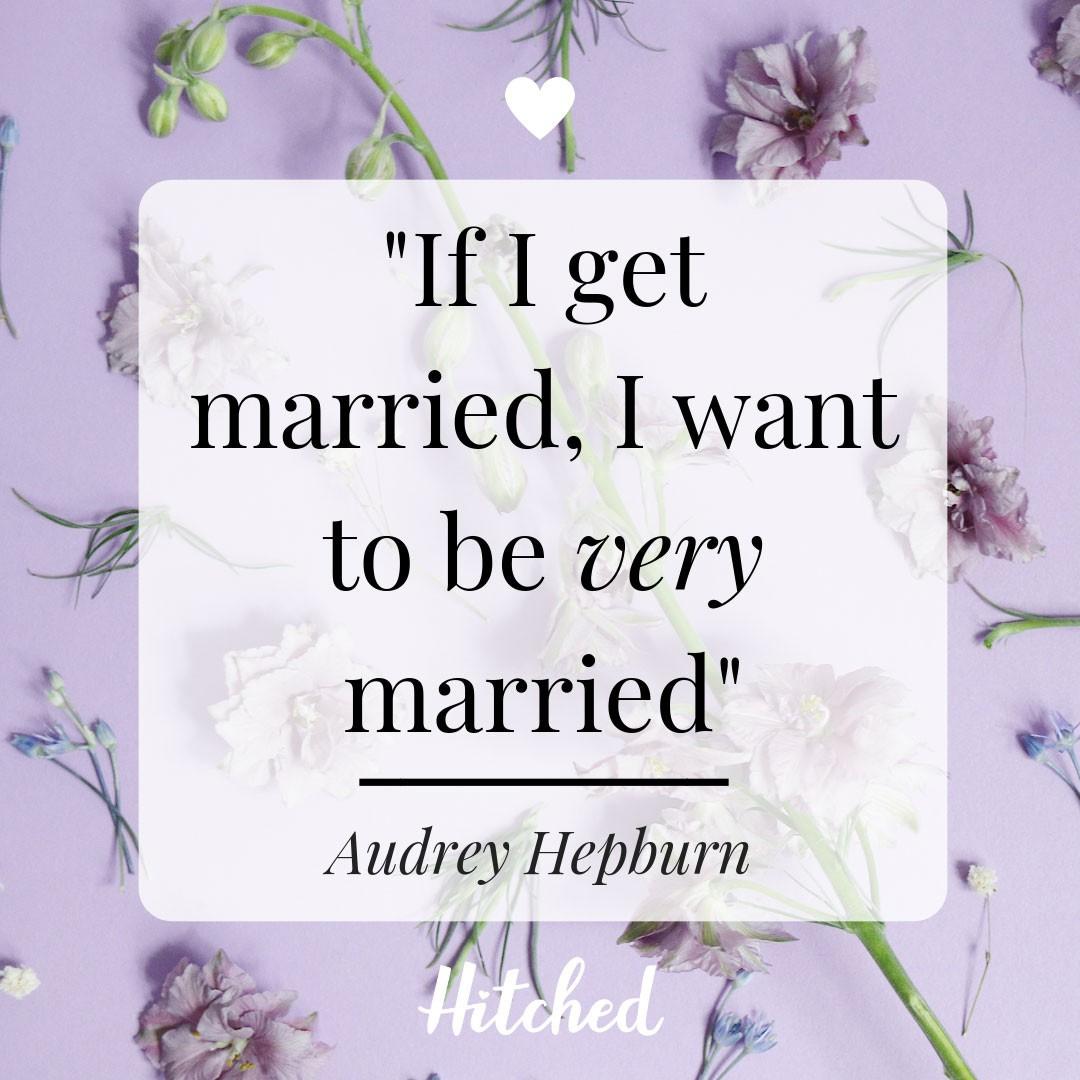 "If I get married, I want to be very married."
Dr Seuss on Love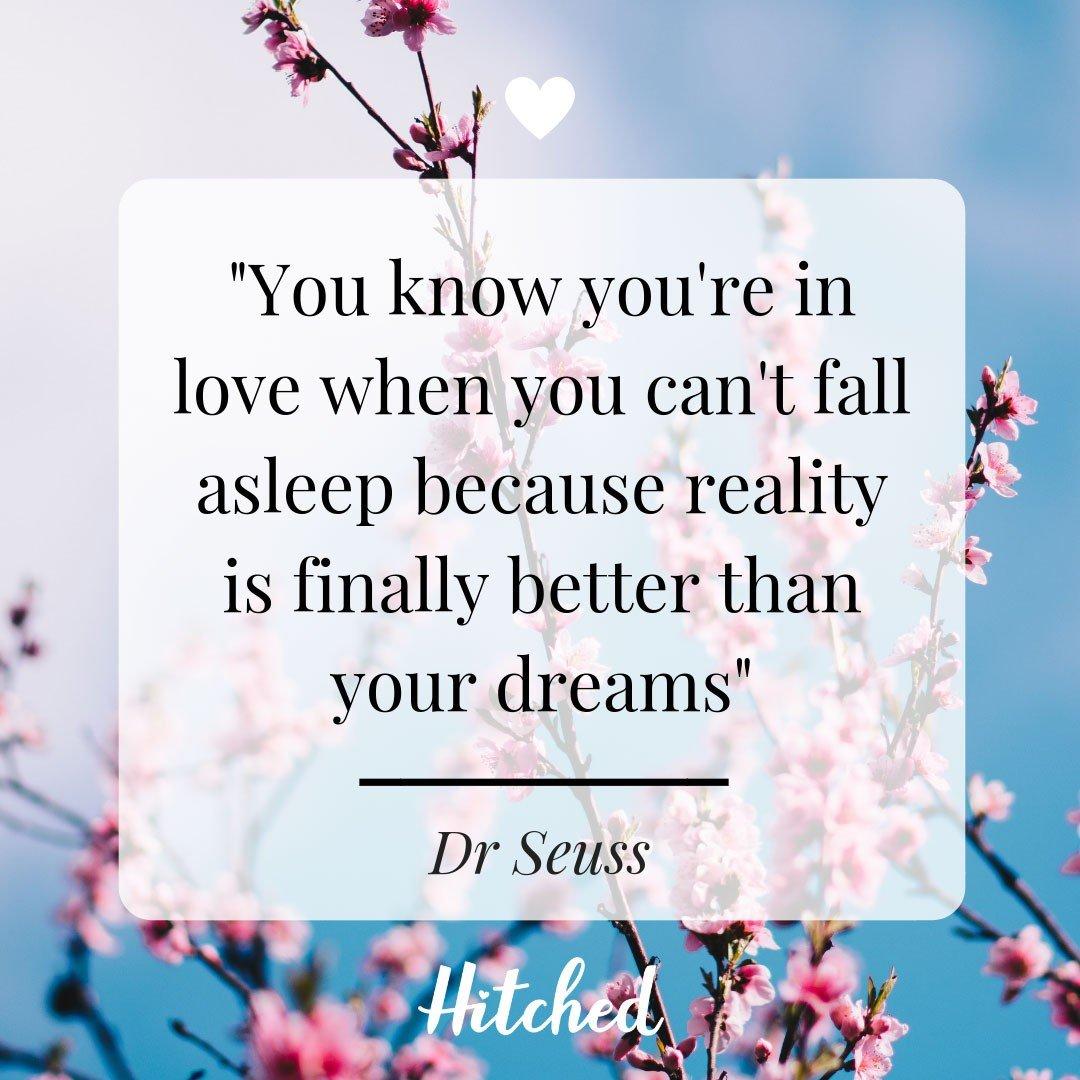 "You know you're in love when you can't fall asleep because reality is finally better than your dreams."
READ MORE: Disney Quotes That Are Perfect for Your Wedding Readings
Maya Angelo on Love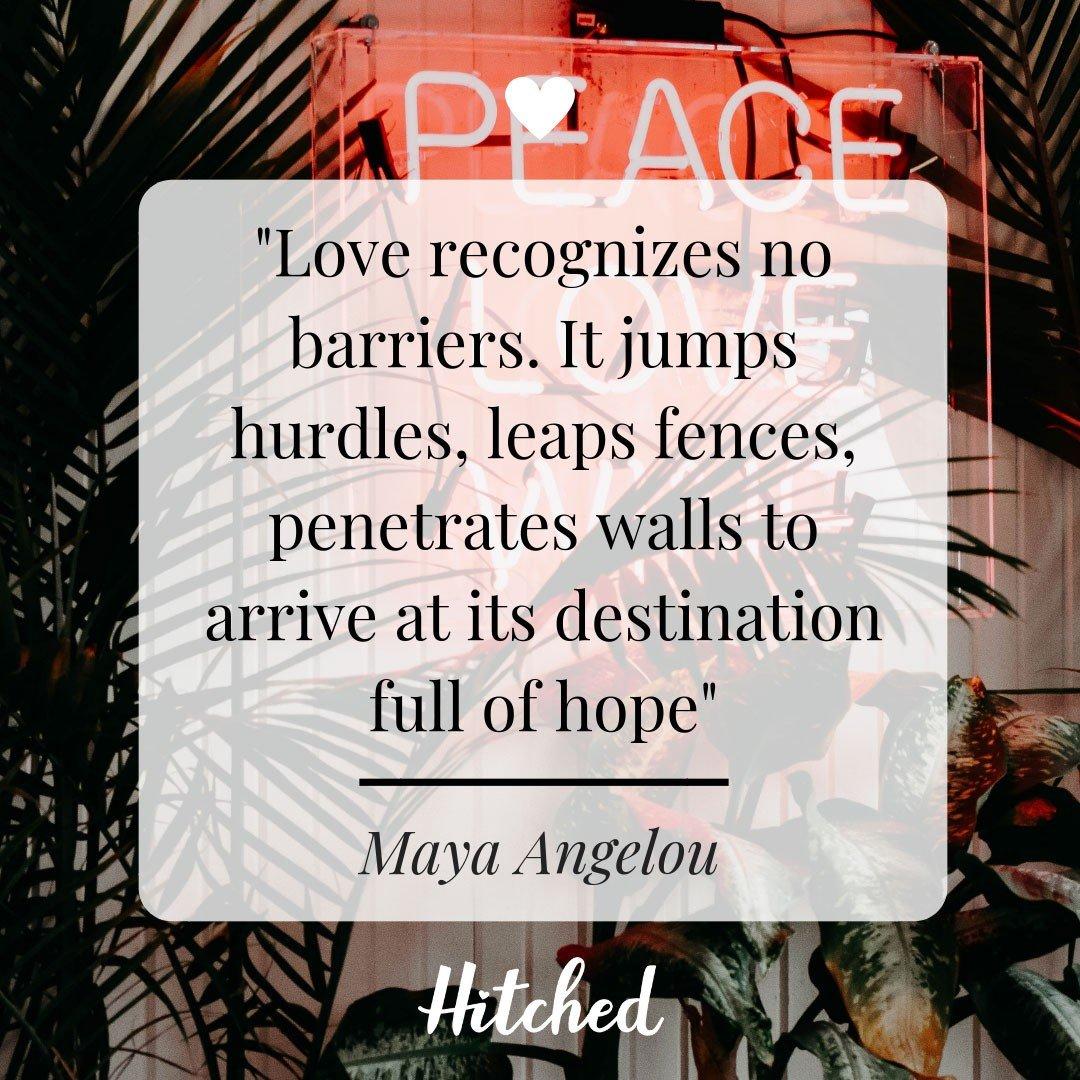 "Love recognises no barriers, it jumps hurdles, leaps fences, penetrates walls to arrive at its destination, full of hope."
Mignon McLaughlin on Marriage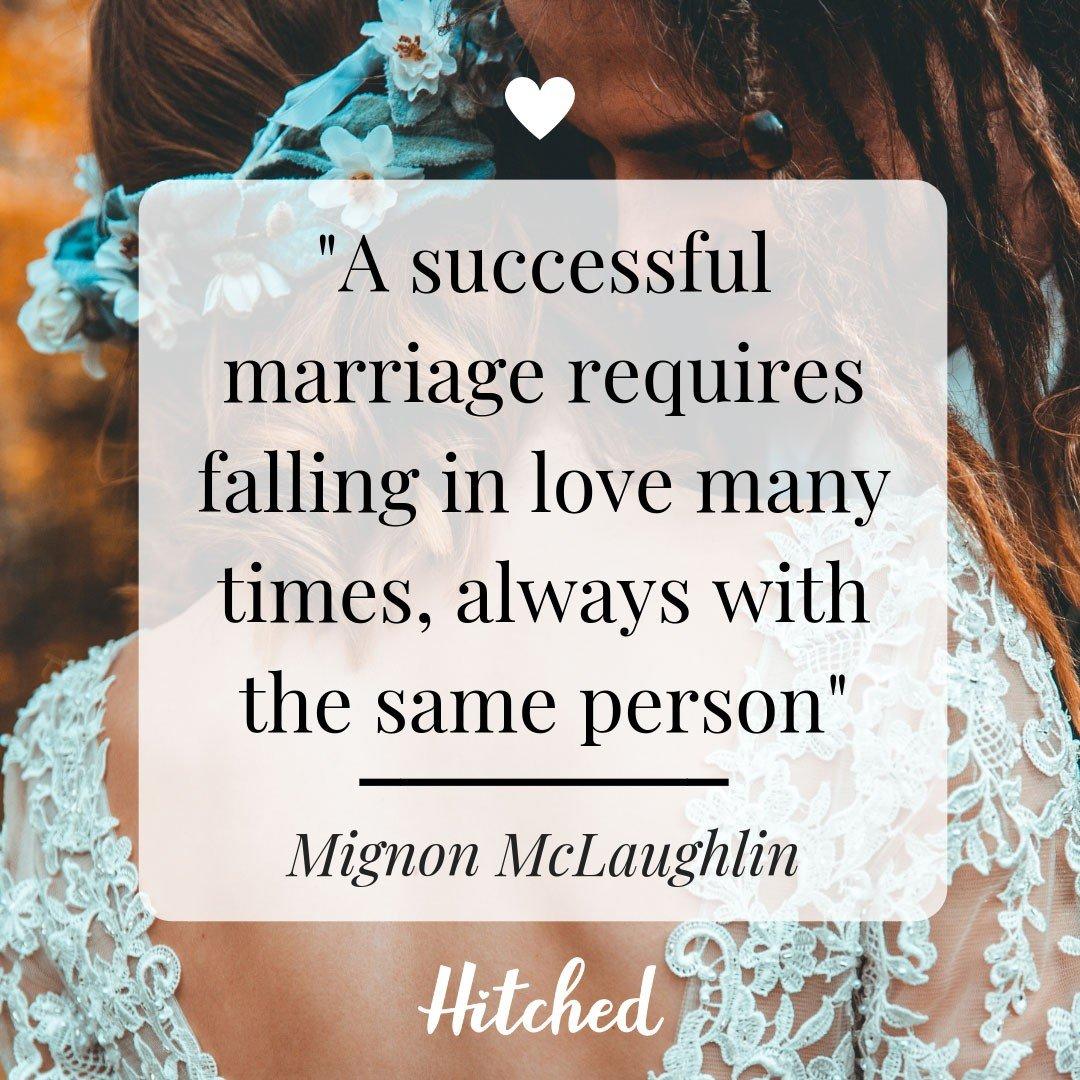 "A successful marriage requires falling in love many times, always with the same person."
This quote is the perfect piece of wisdom for a father of the bride speech.
Lao Tzu on Love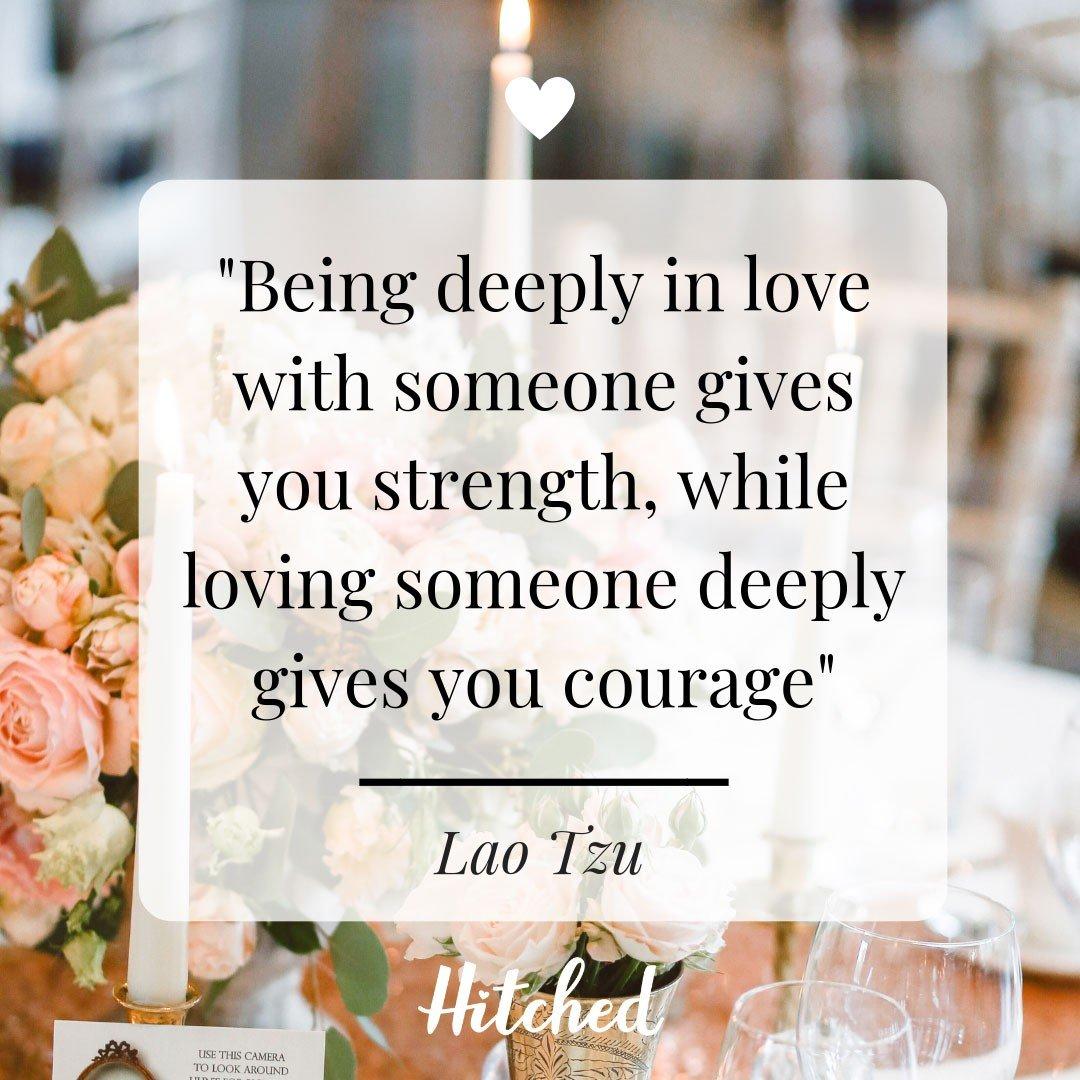 "Being deeply loved by someone gives you strength, while loving someone deeply gives you courage."
READ MORE: Personalised Wedding Favours Your Guests will Love
Zelda Fitzgerald on Love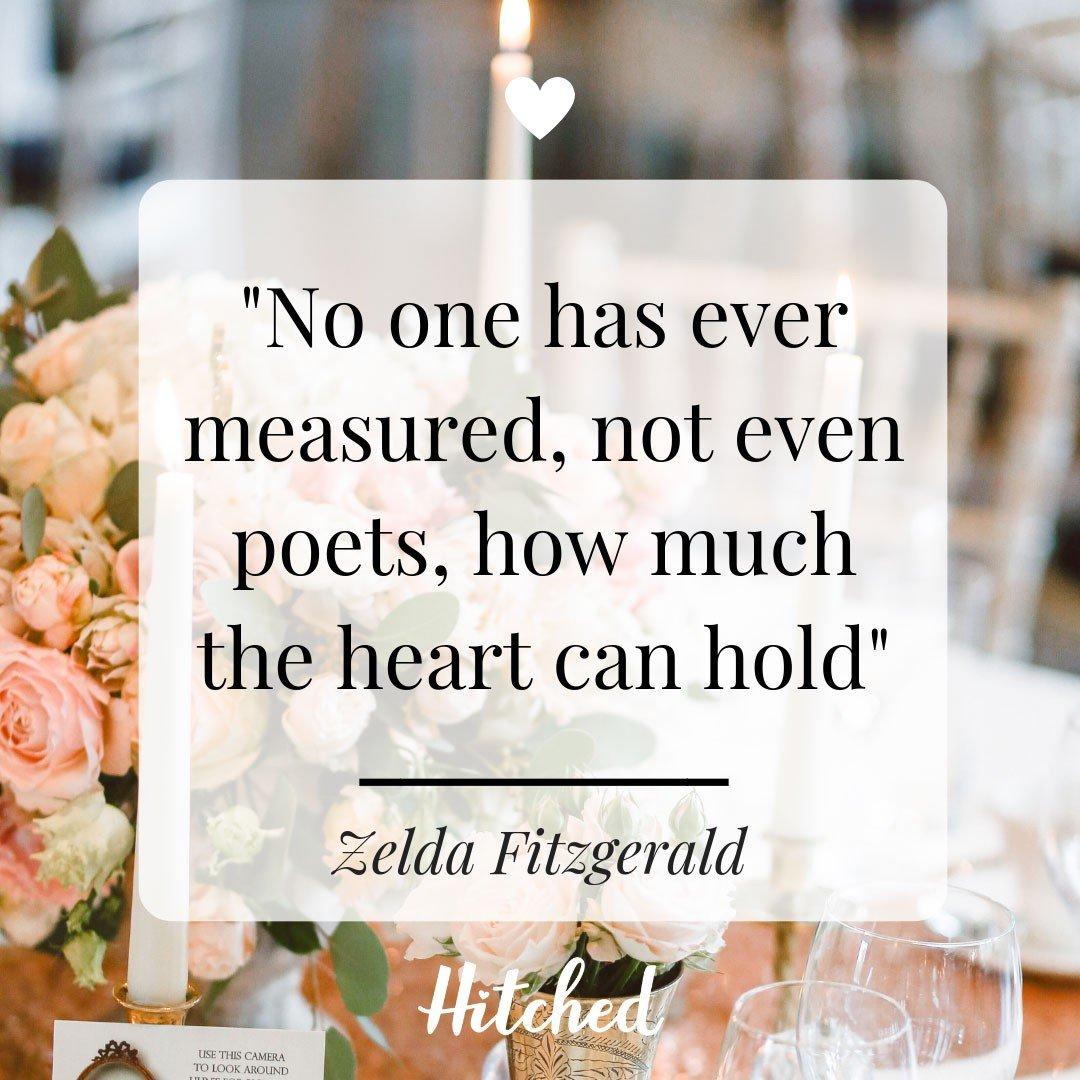 "No one has ever measured, not even poets, how much the heart can hold."
Anonymous Love Quote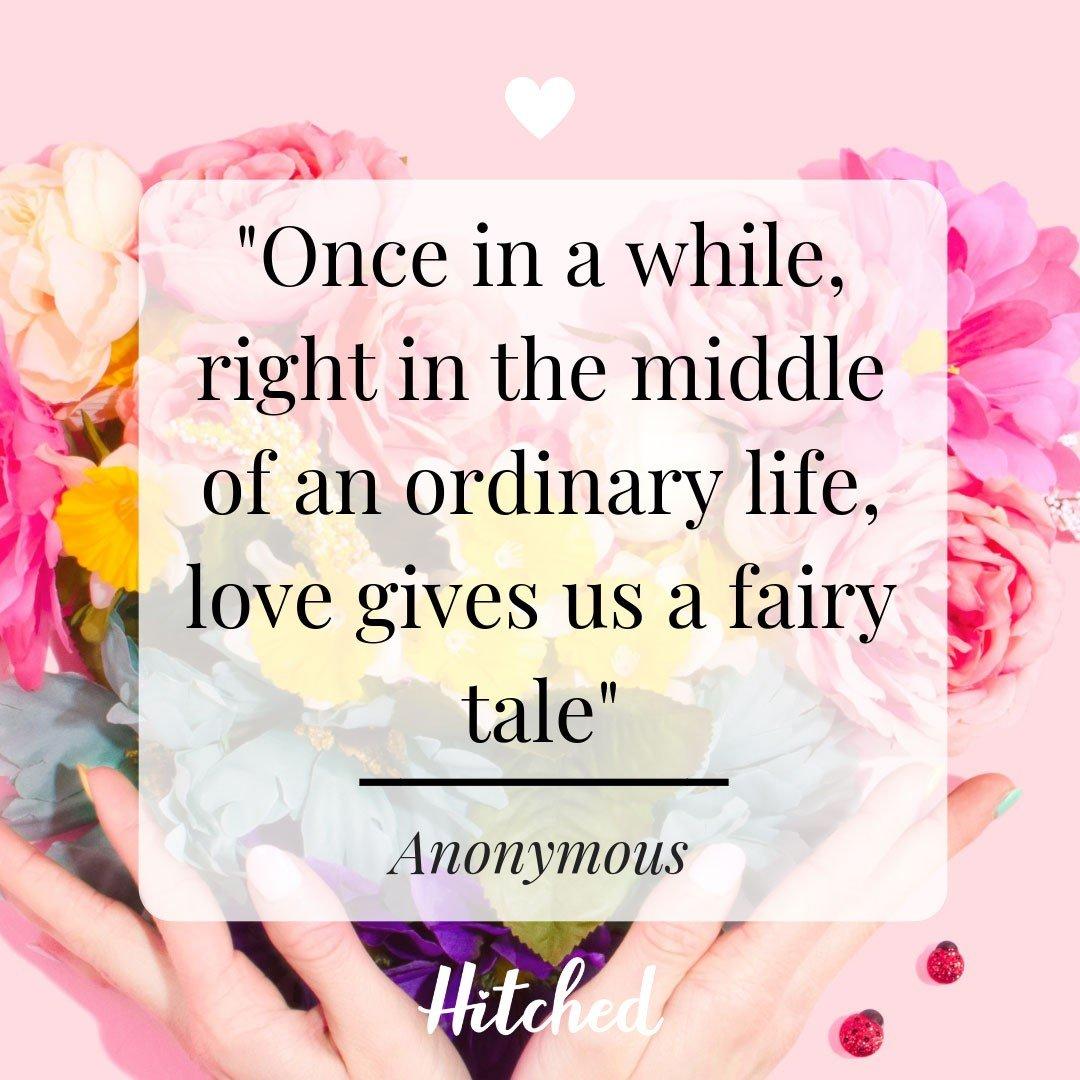 "Once in a while, right in the middle of an ordinary life, love gives us a fairy tale."
Love Quote from When Harry Met Sally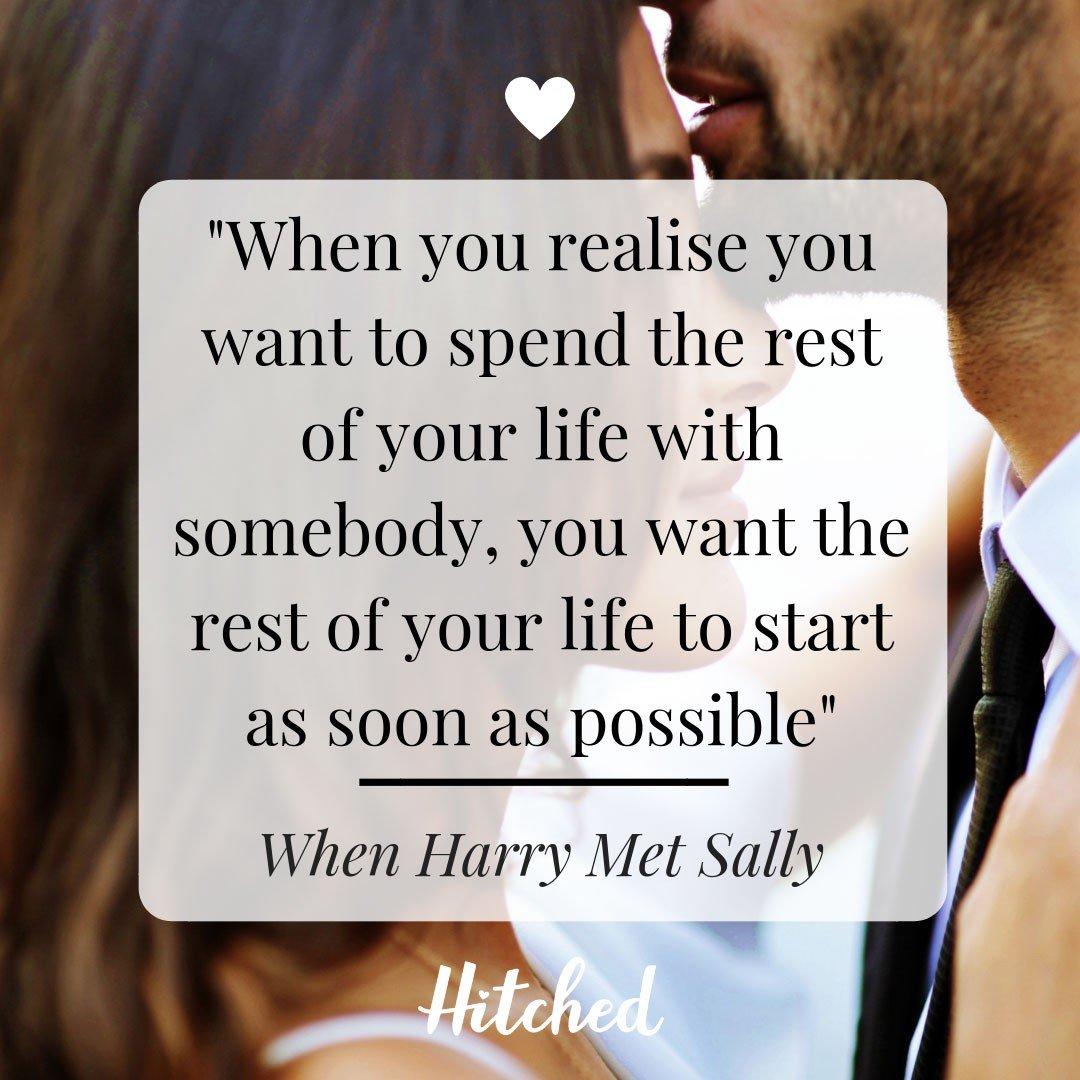 "When you realise you want to spend the rest of your life with somebody, you want the rest of your life to start as soon as possible."
READ MORE: The Most Romantic Proposal Ideas
Judy Garland on Love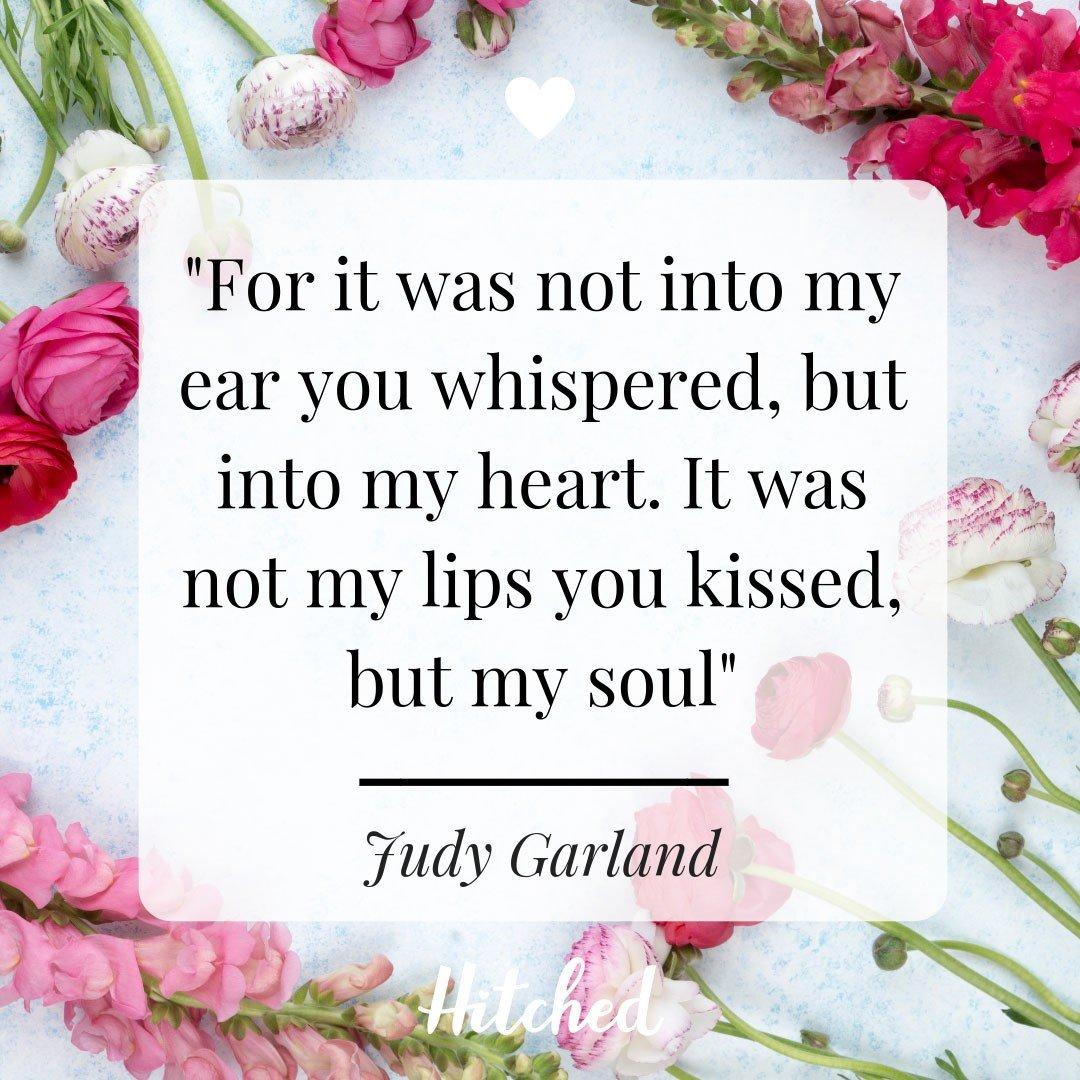 "For it was not into my ear you whispered, but into my heart. It was not my lips you kissed, but my soul."
Albert Einstein on Love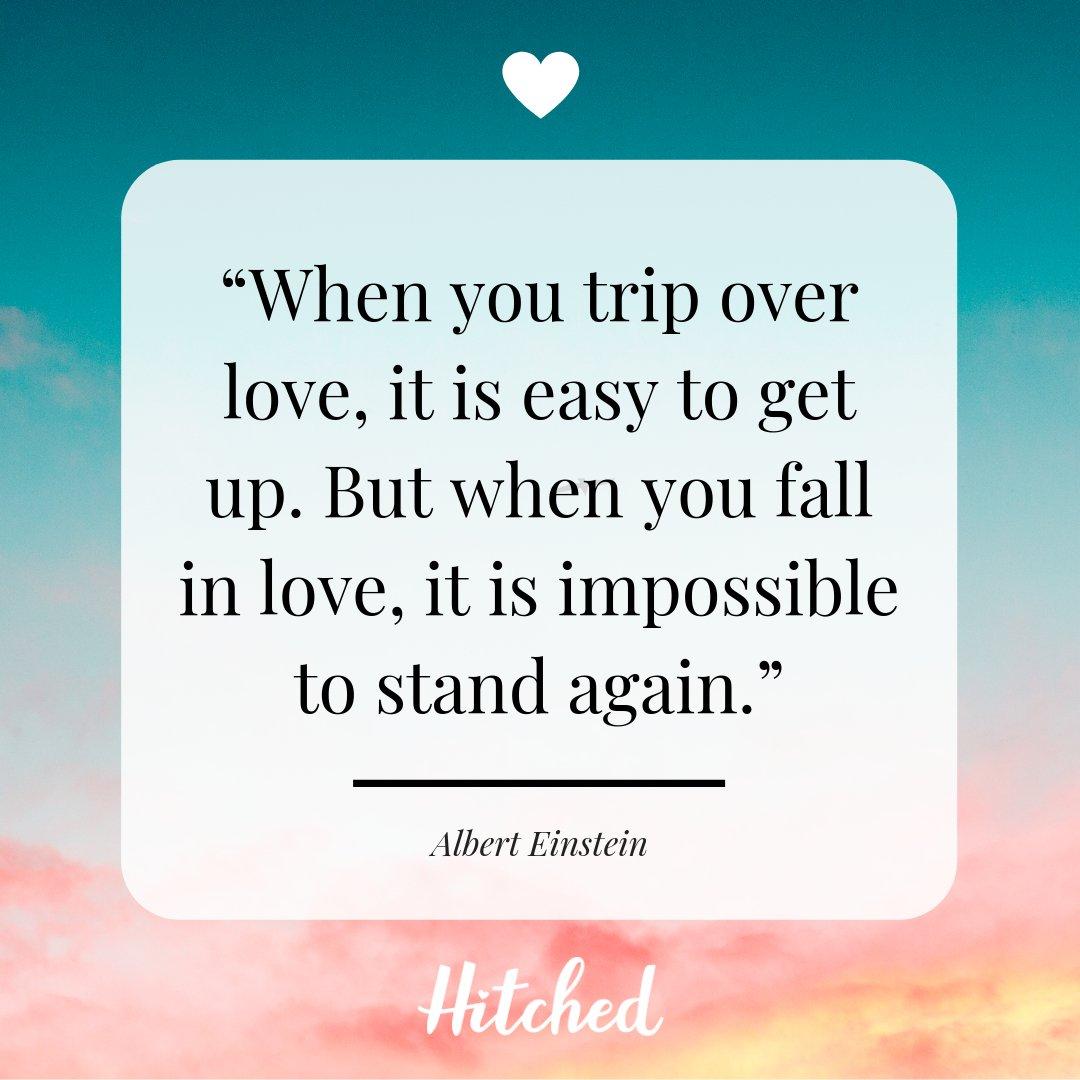 "When you trip over love, it is easy to get up. But when you fall in love, it is impossible to stand again."
Sam Levenson on Love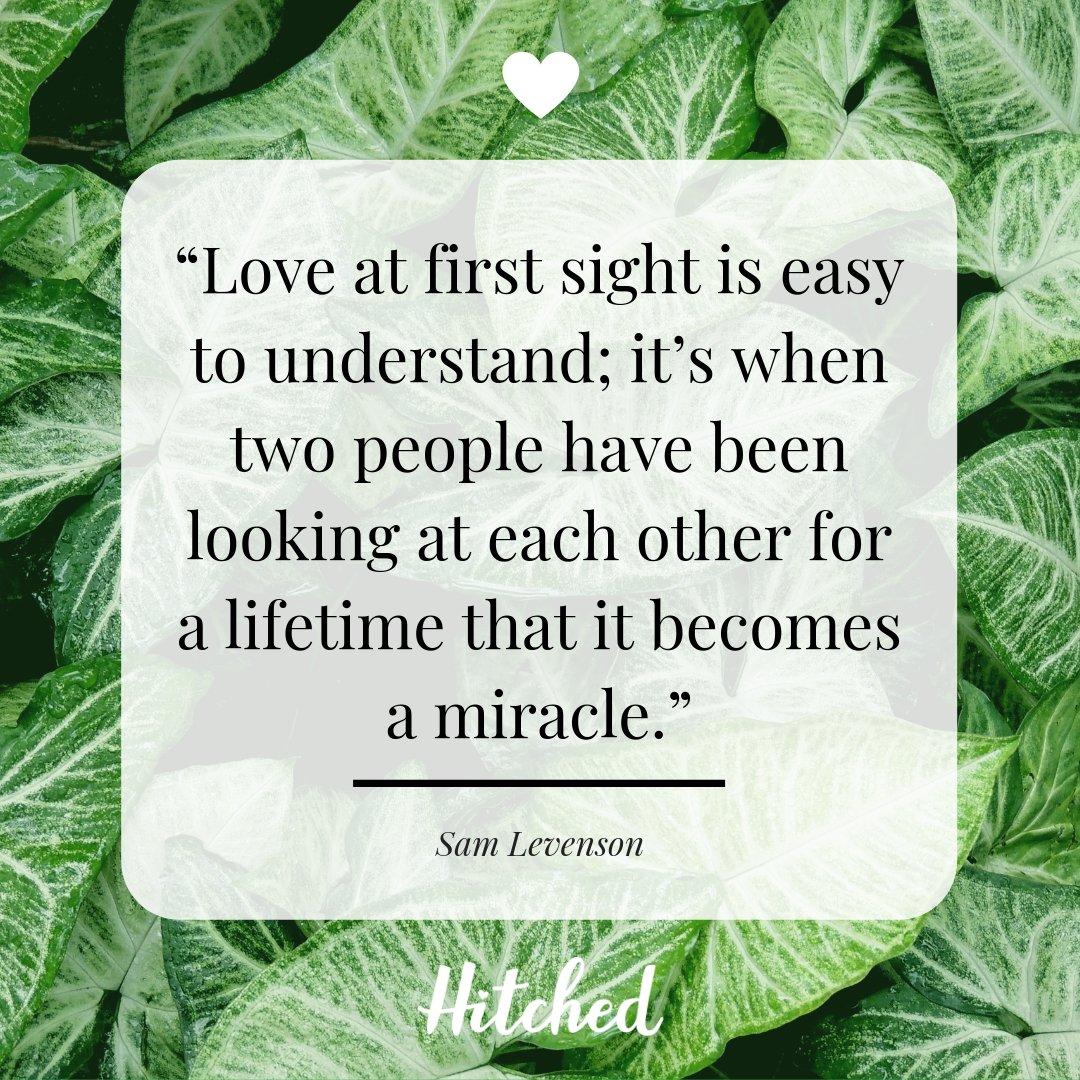 "Love at first sight is easy to understand; it's when two people have been looking at each other for a lifetime that it becomes a miracle."
Marriage Quote by Rumi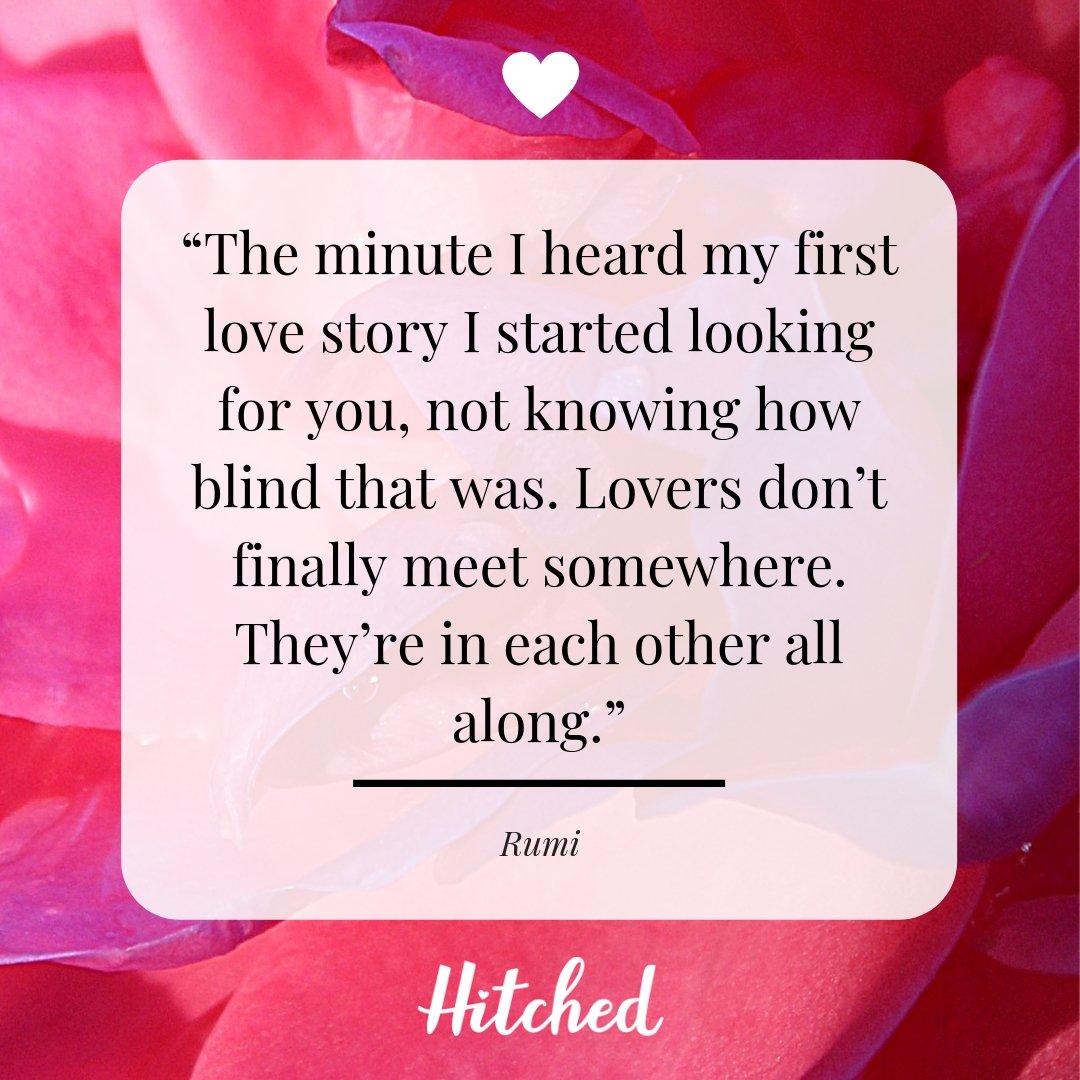 "The minute I heard my first love story I started looking for you, not knowing how blind that was. Lovers don't finally meet somewhere. They're in each other all along."
Robert Brault on Love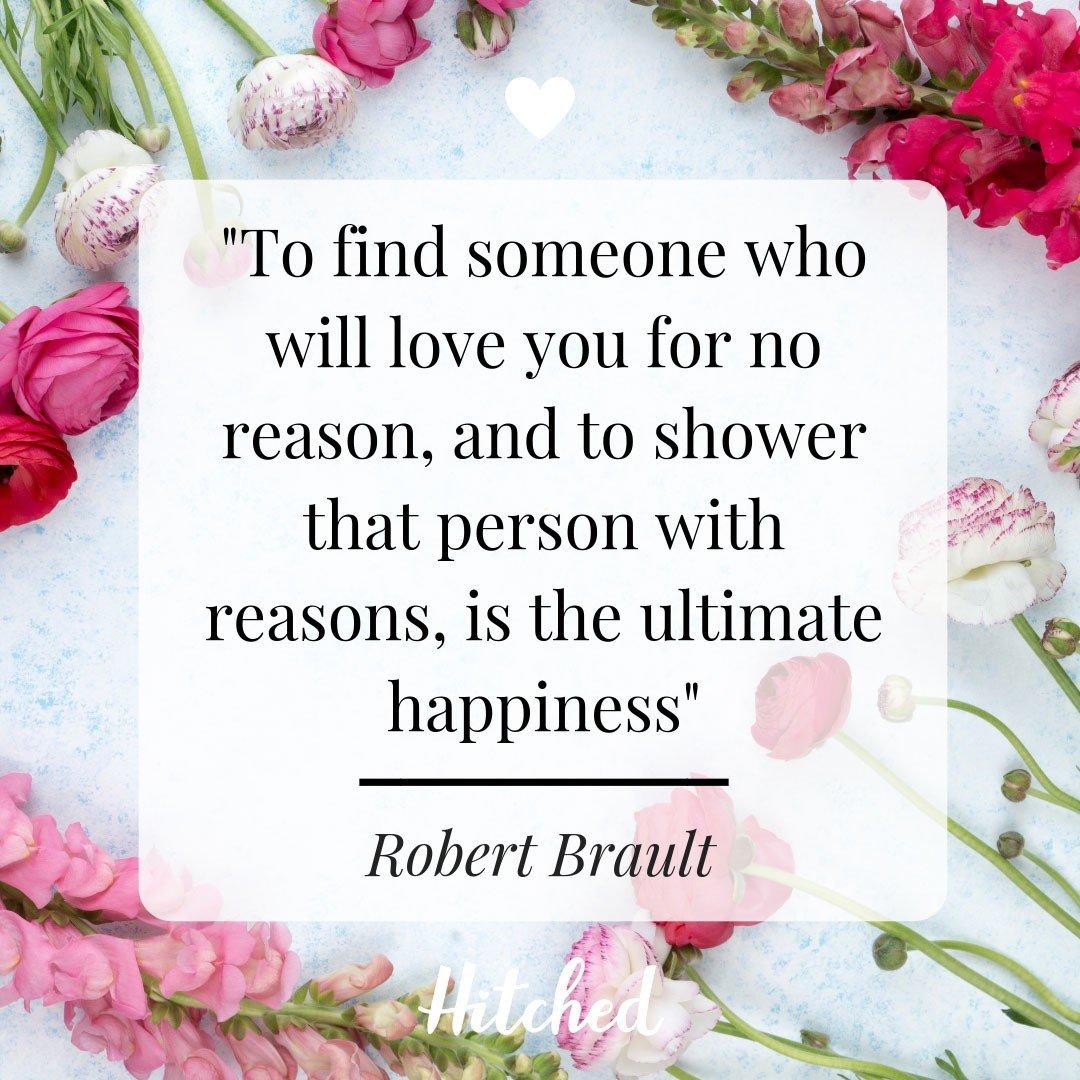 "To find someone who will love you for no reason, and to shower that person with reasons, that is the ultimate happiness."
Love Quote from Friends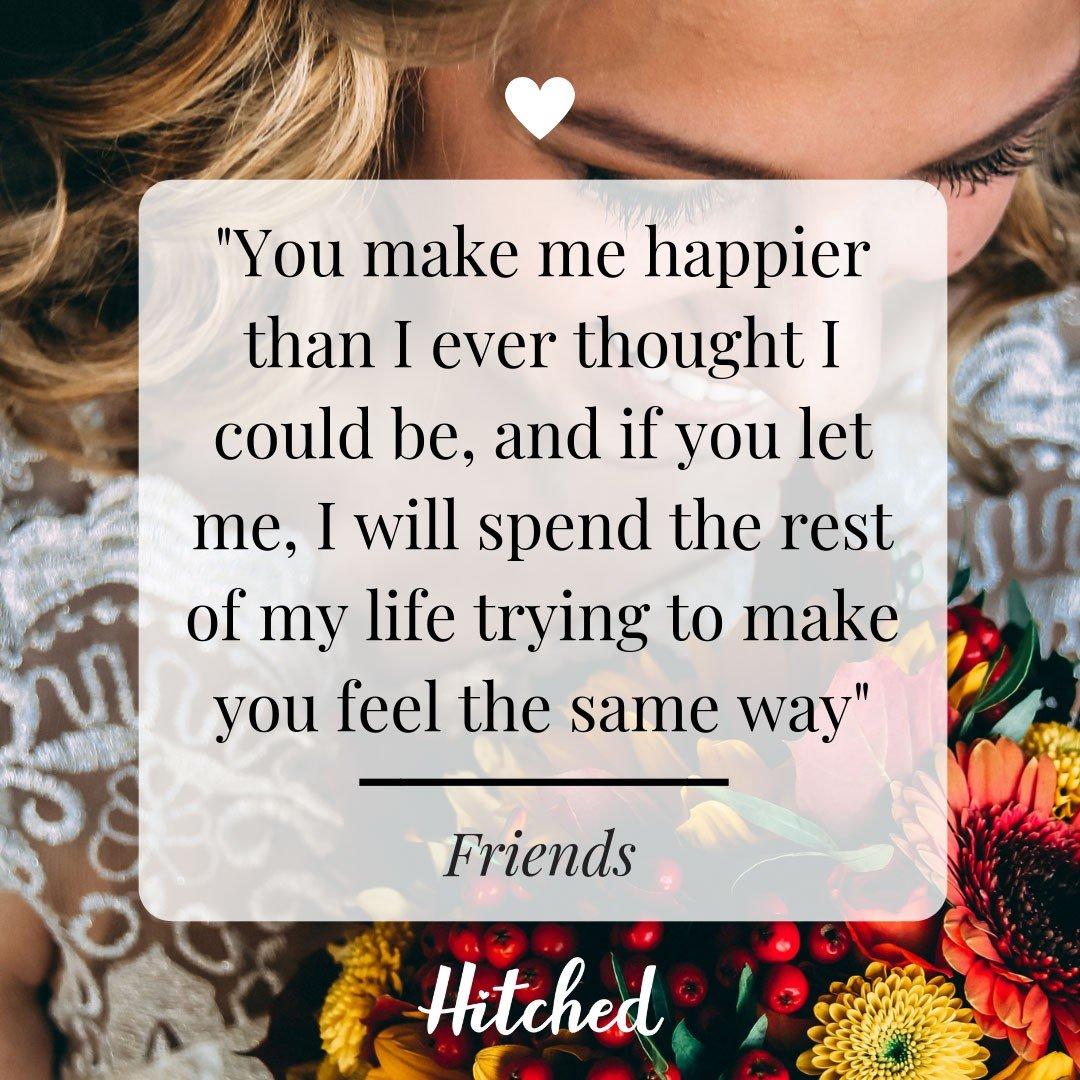 "You make me happier than I ever thought I could be, and if you let me, I will spend the rest of my life trying to make you feel the same way."
If you love this show, you have to read about the 23 wedding lessons we learned from Friends!
Fawn Weaver on Love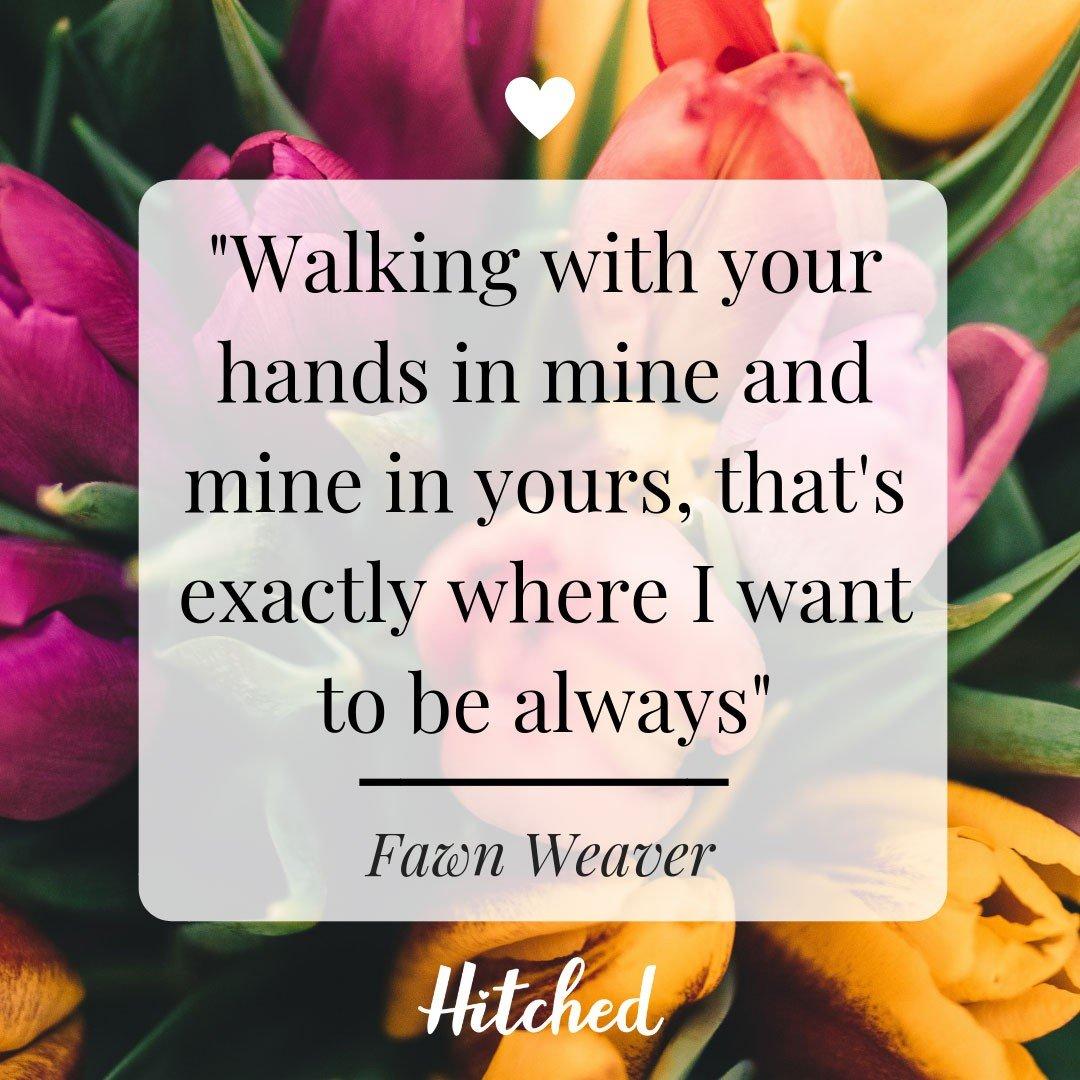 "Walking with your hands in mine and mine in yours, that's exactly where I want to be always."
READ MORE: Super Cute Gifts for Your Bridedmaids
Love Quote from Up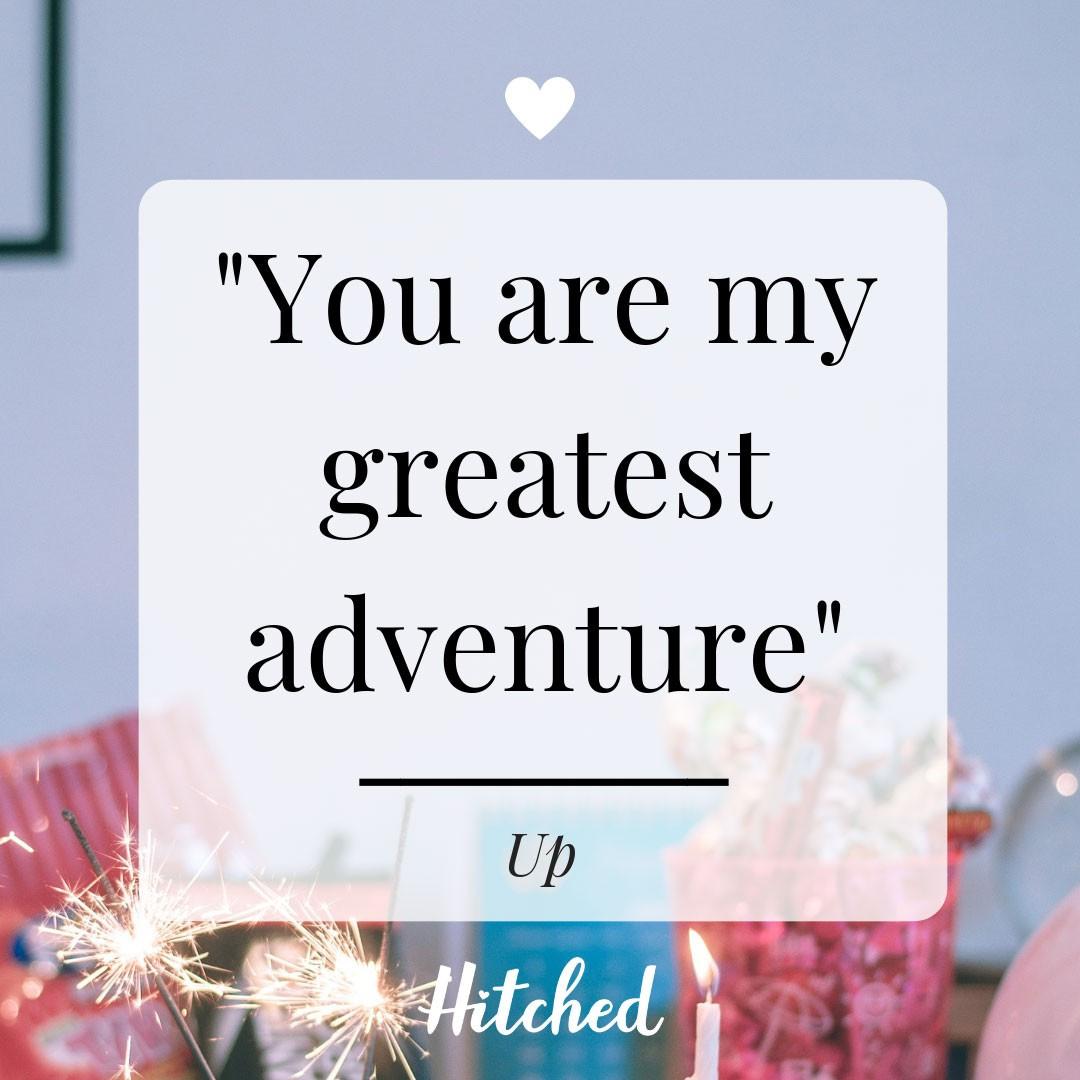 "You are my greatest adventure."
Read even more Disney love quotes if you're going for a Disney themed wedding!
Joanne Woodward on Marriage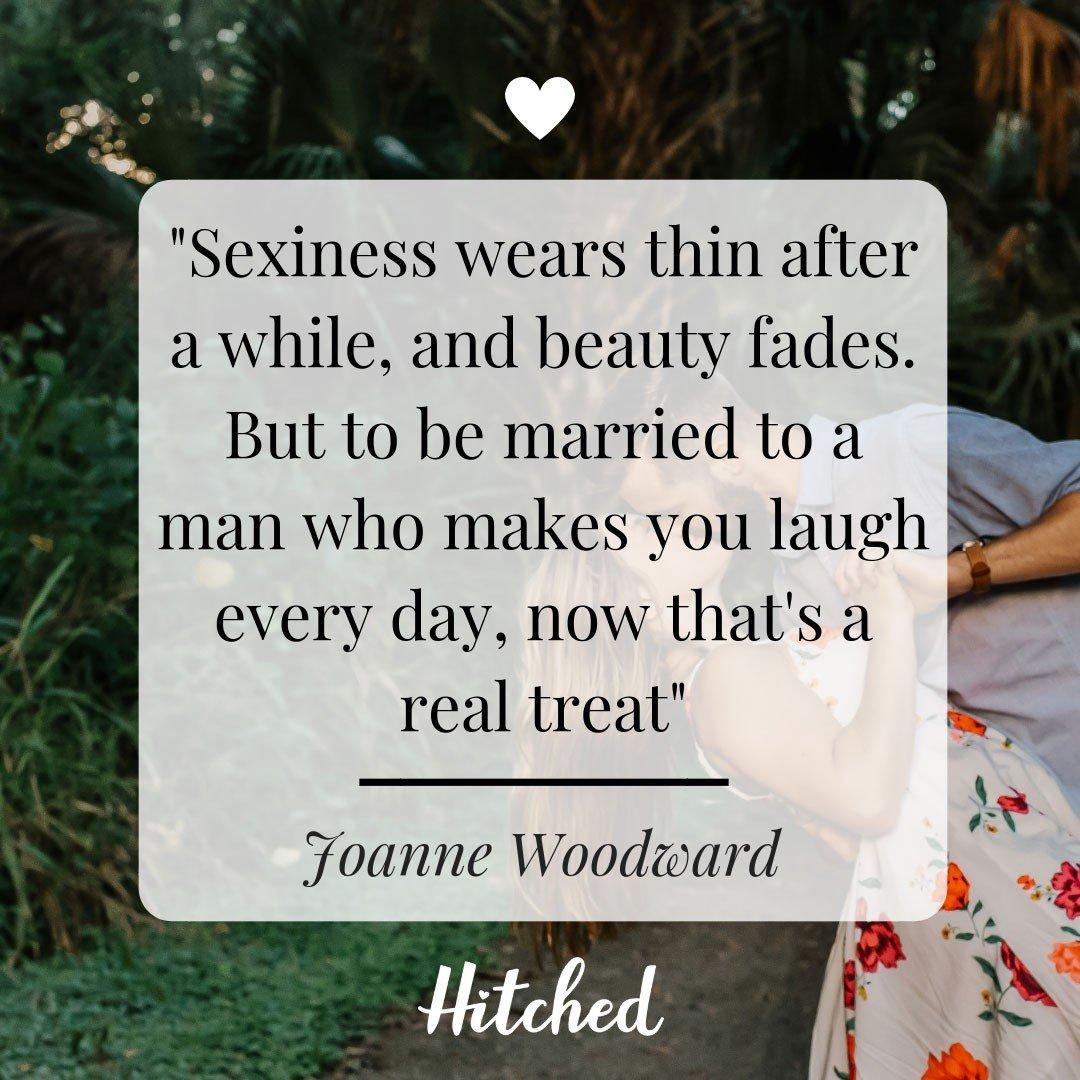 William Lyon Phelps on Marriage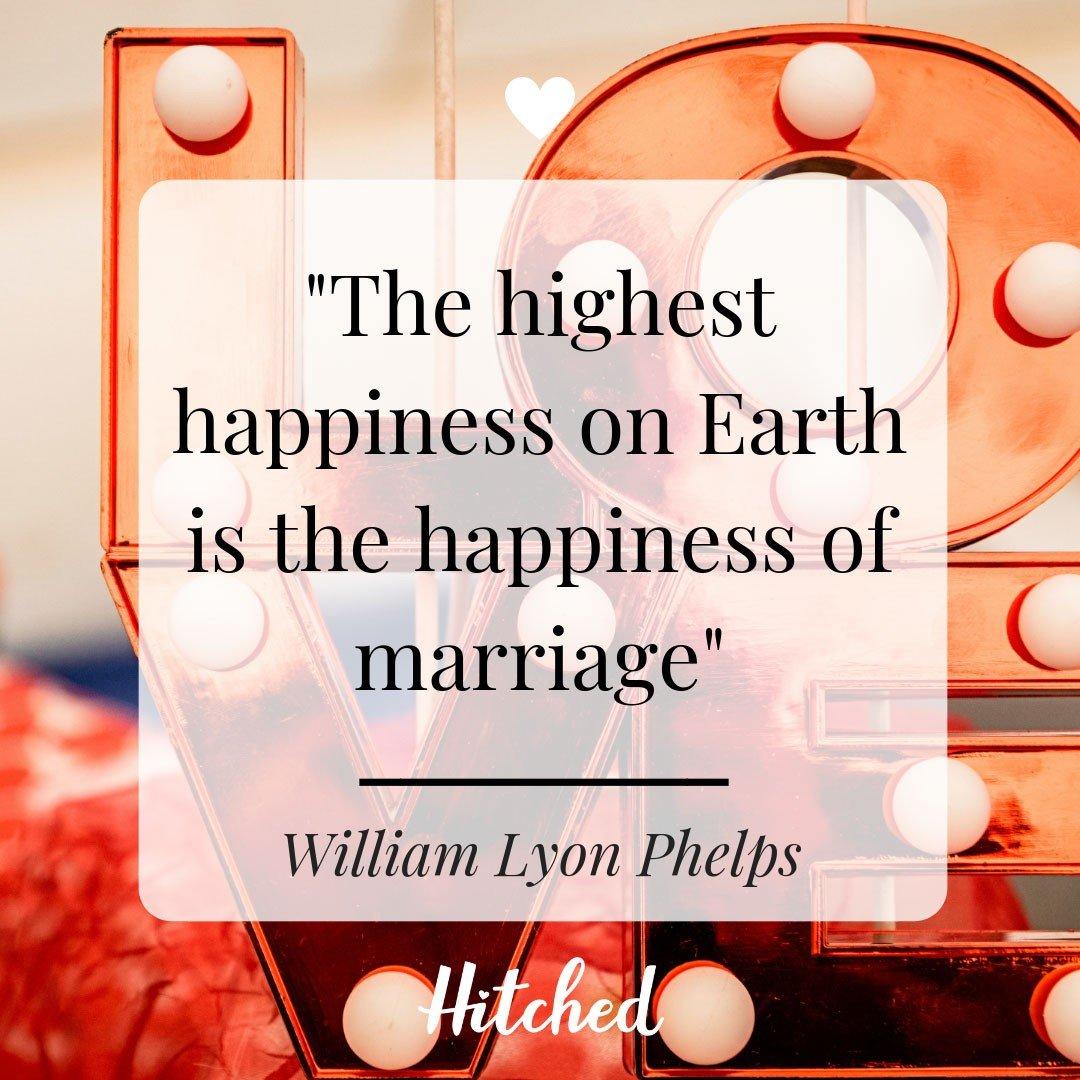 "The highest happiness on earth is the happiness of marriage."
Love Quote from Sex and the City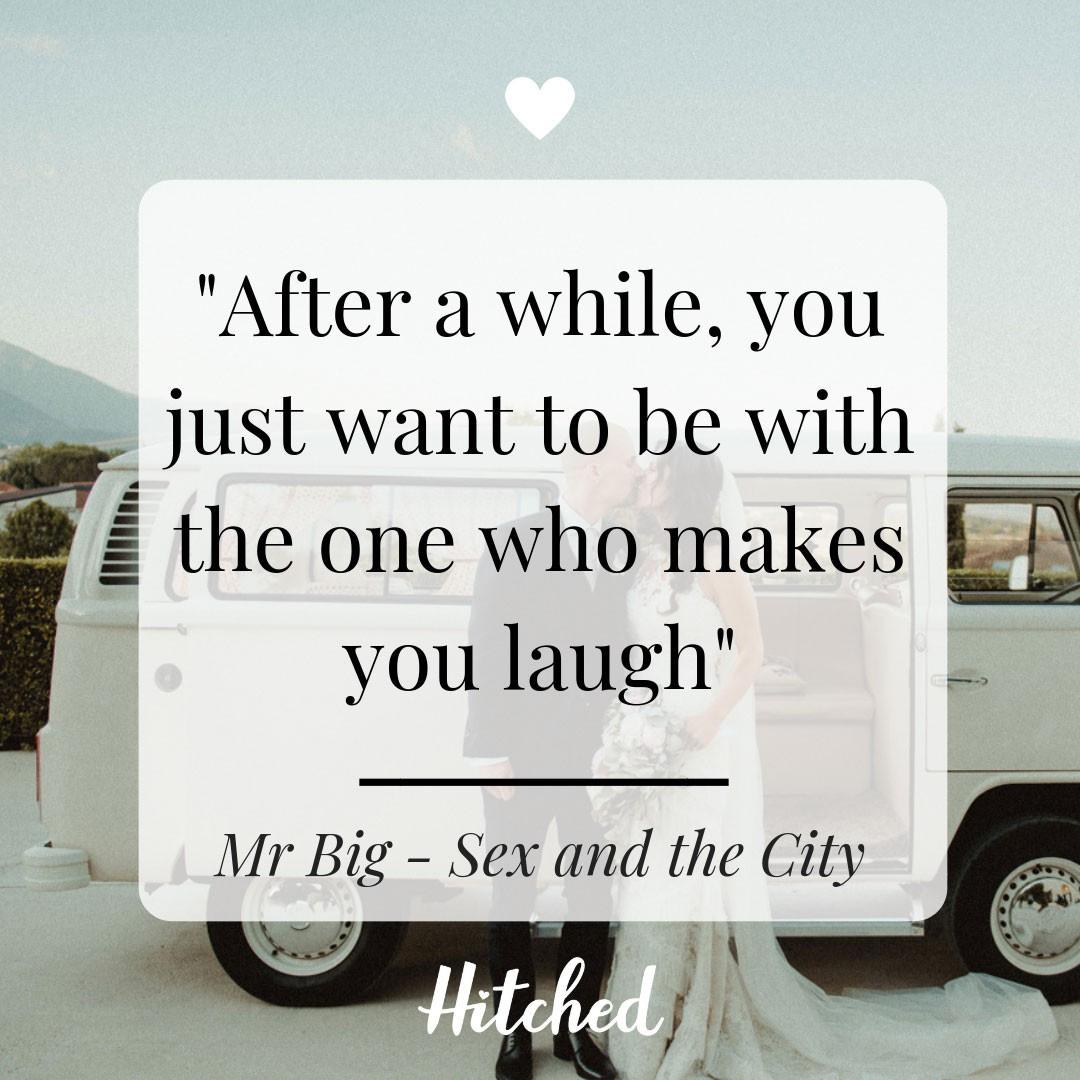 "After a while, you just want to be with the one that makes you laugh."
READ MORE: Signs You're Already an Old Married Couple
Anonymous Love Quote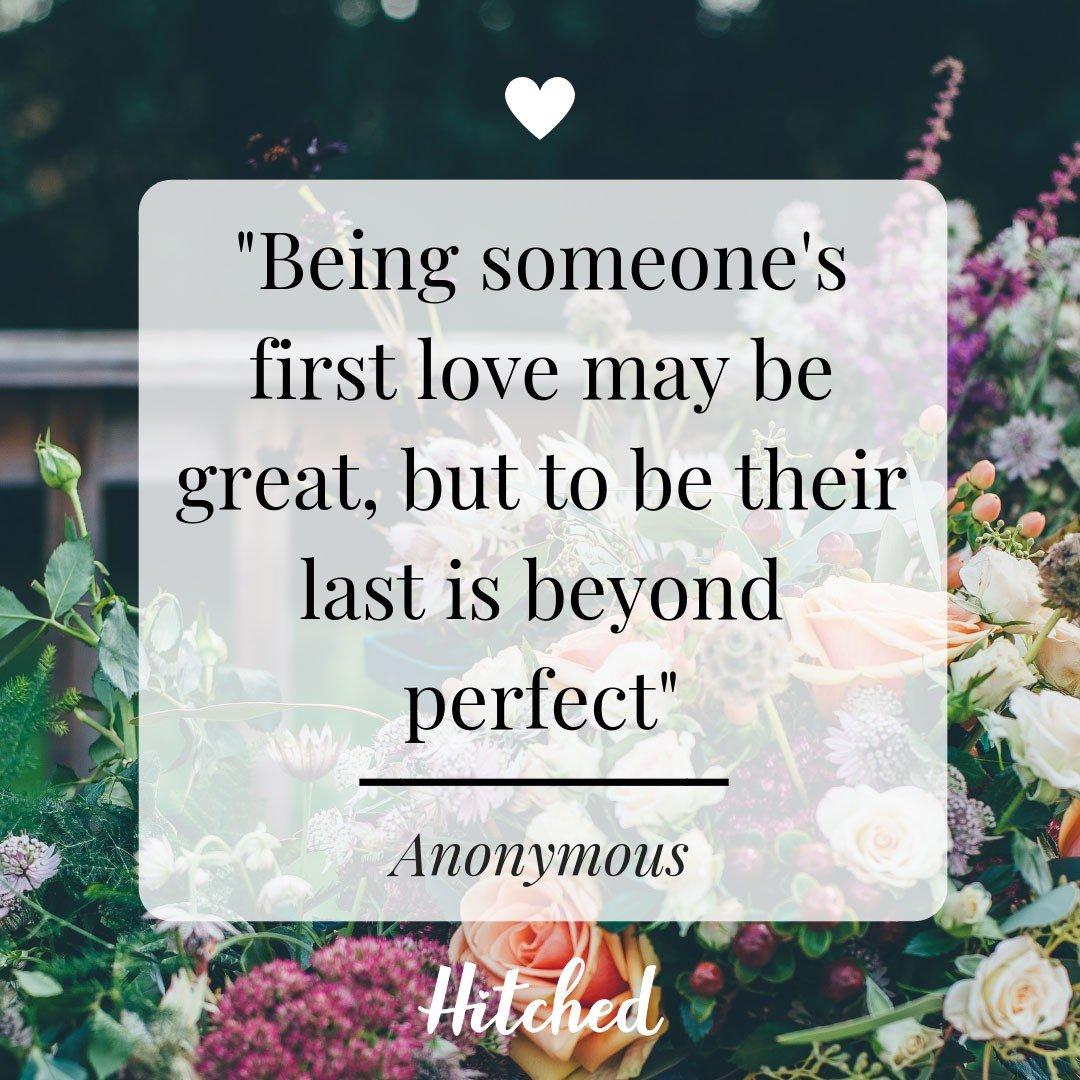 "Being someone's first love may be great, but to be their last is beyond perfect."
Fawn Weaver on Marriage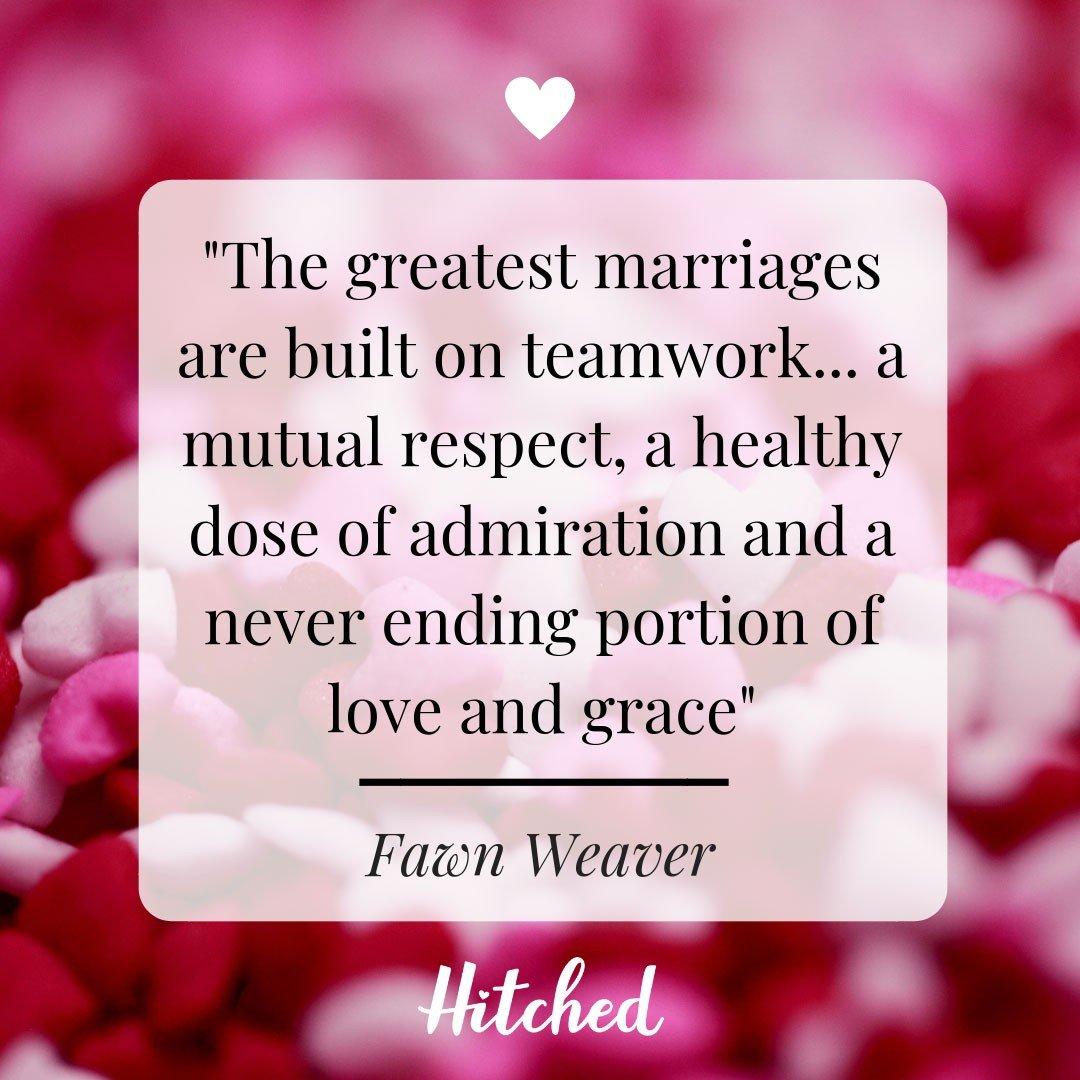 "The greatest marriages are built on teamwork. A mutual respect, a healthy dose of admiration, and a never-ending portion of love and grace."
READ MORE: The Most Romantic Wedding Quotes from Movies
Arrigo Boito Quote about Love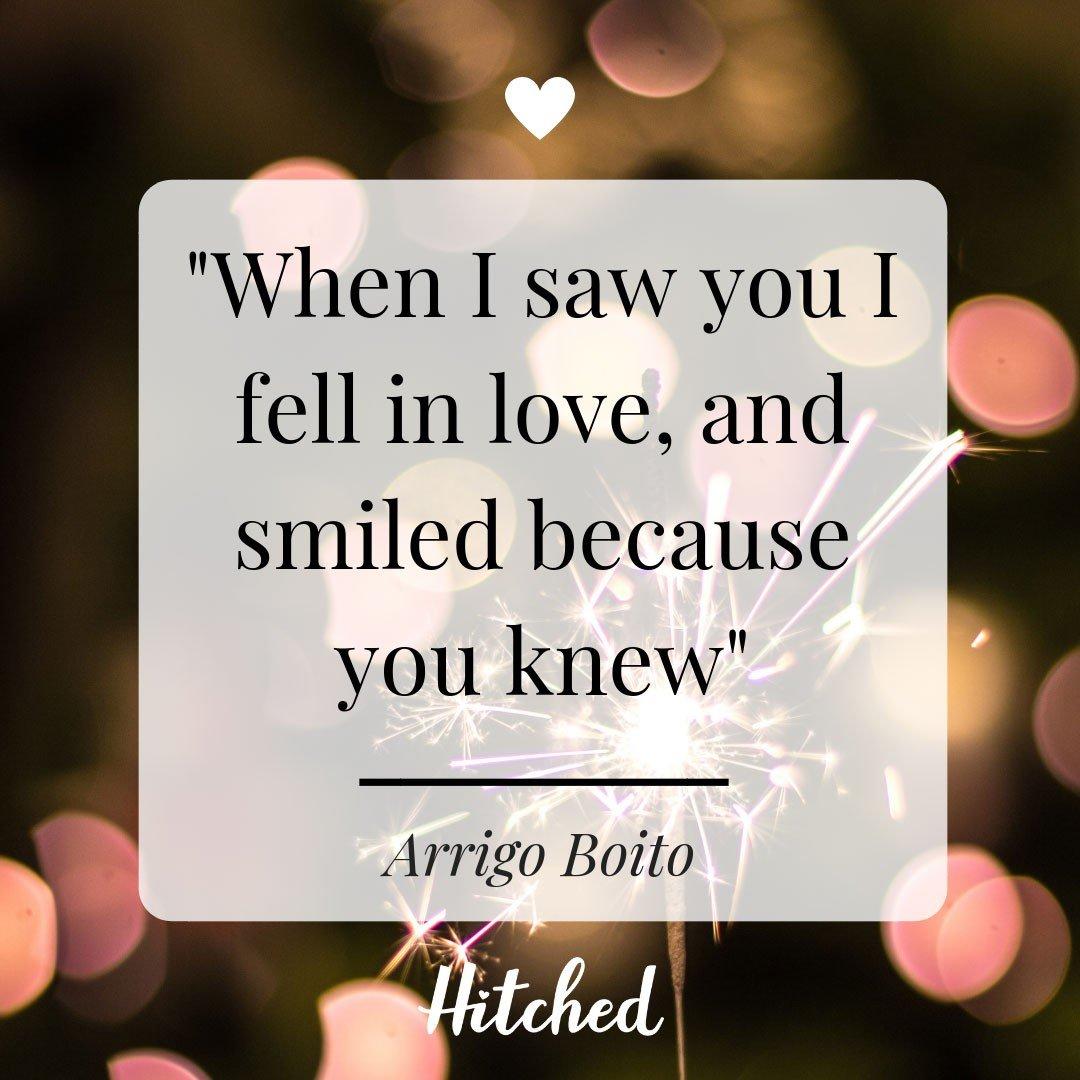 "When I saw you I fell in love, and you smiled because you knew."
Martin Luther on Marriage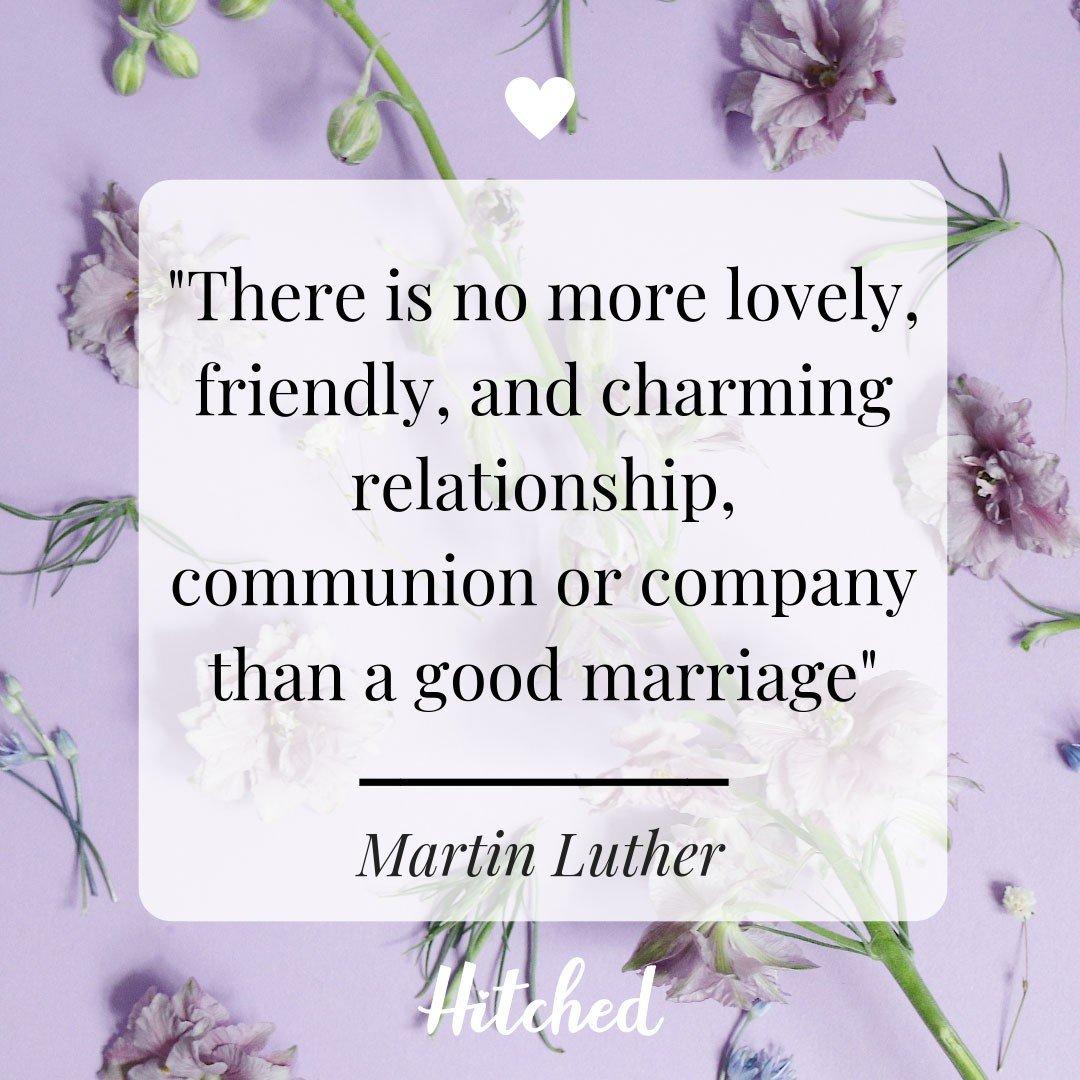 "There is no more lovely, friendly and charming relationship, communion or company than good marriage."
READ MORE: How to Write Your Wedding Vows
Andre Marois on Marriage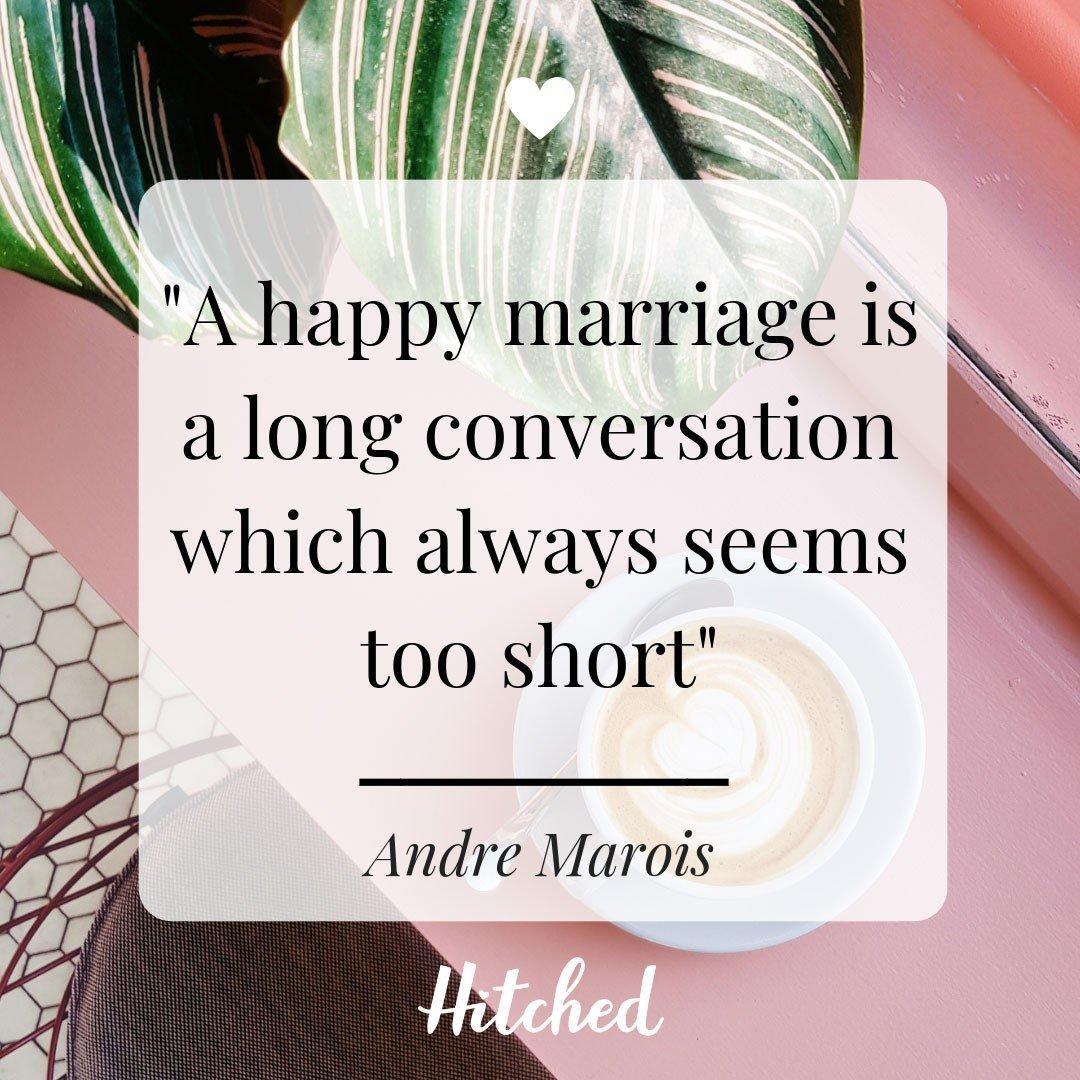 "A happy marriage is a long conversation that always seems to short."
Dave Meurer on Marriage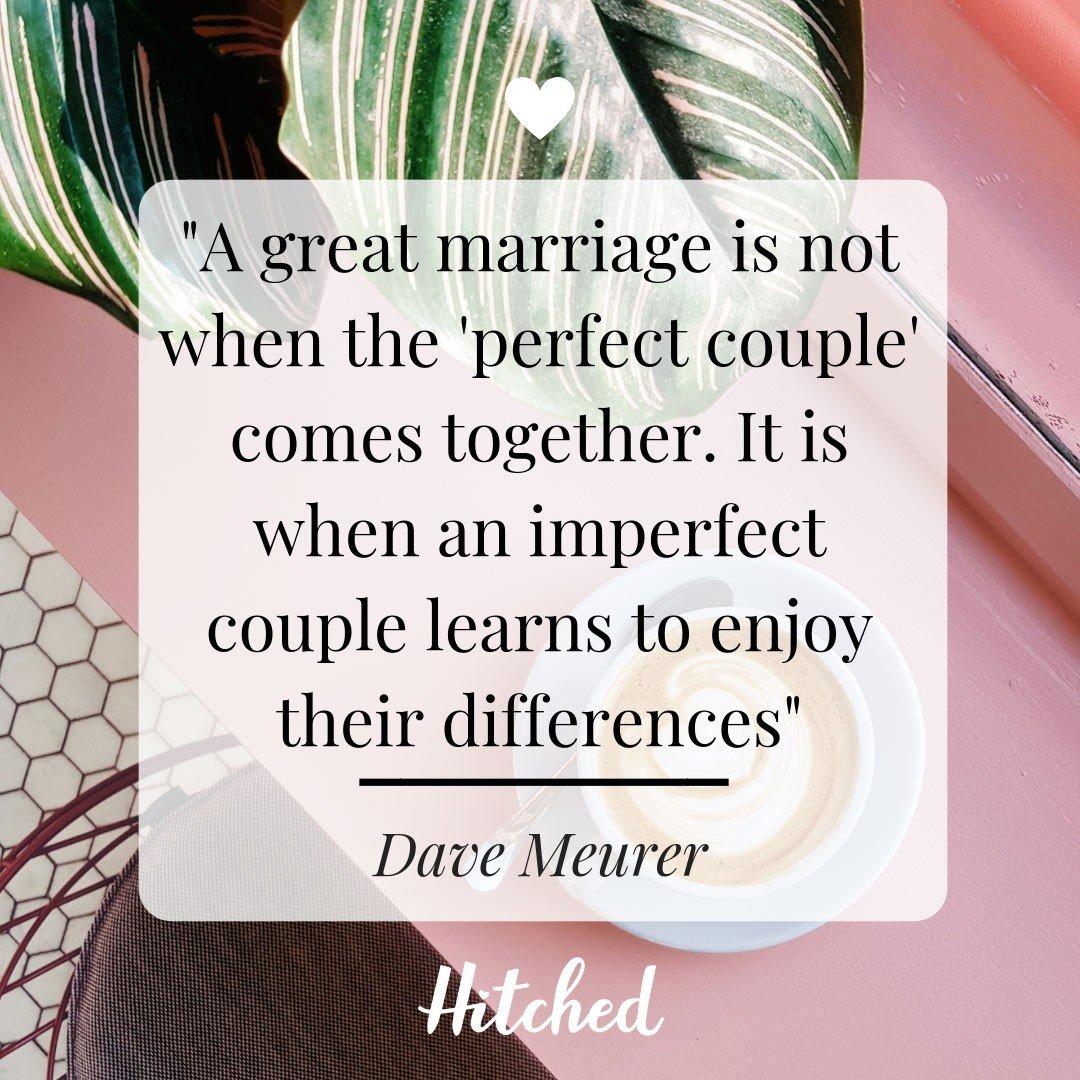 "A great marriage is not when the 'perfect couple' comes together. It is when an imperfect couple learns to enjoy their differences."
READ MORE: 17 Rules for Writing Your Own Vows
Dr Seuss on Love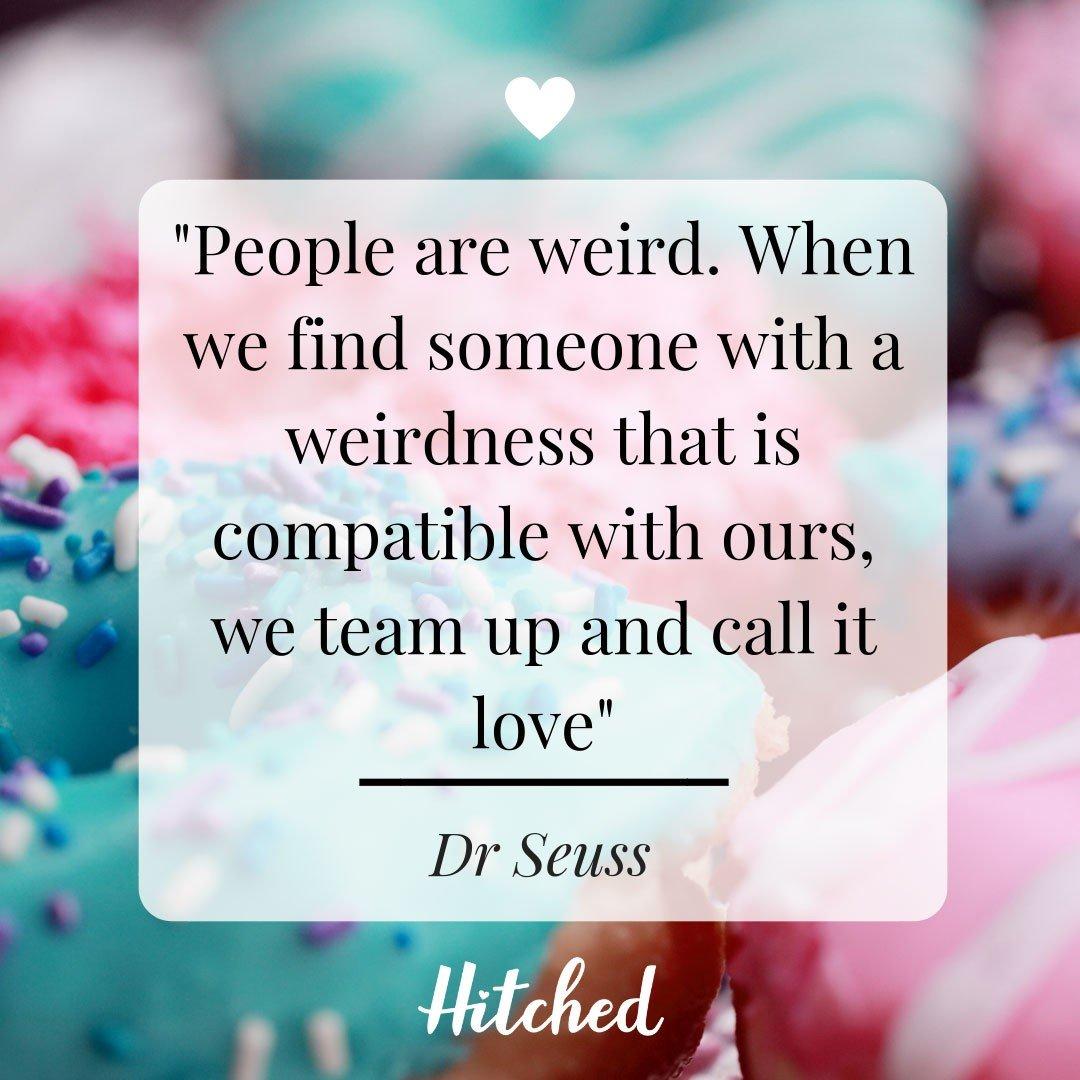 "People are weird. When we find someone with weirdness that is compatible with ours, we team up and call it love."
Love Quote from The Notebook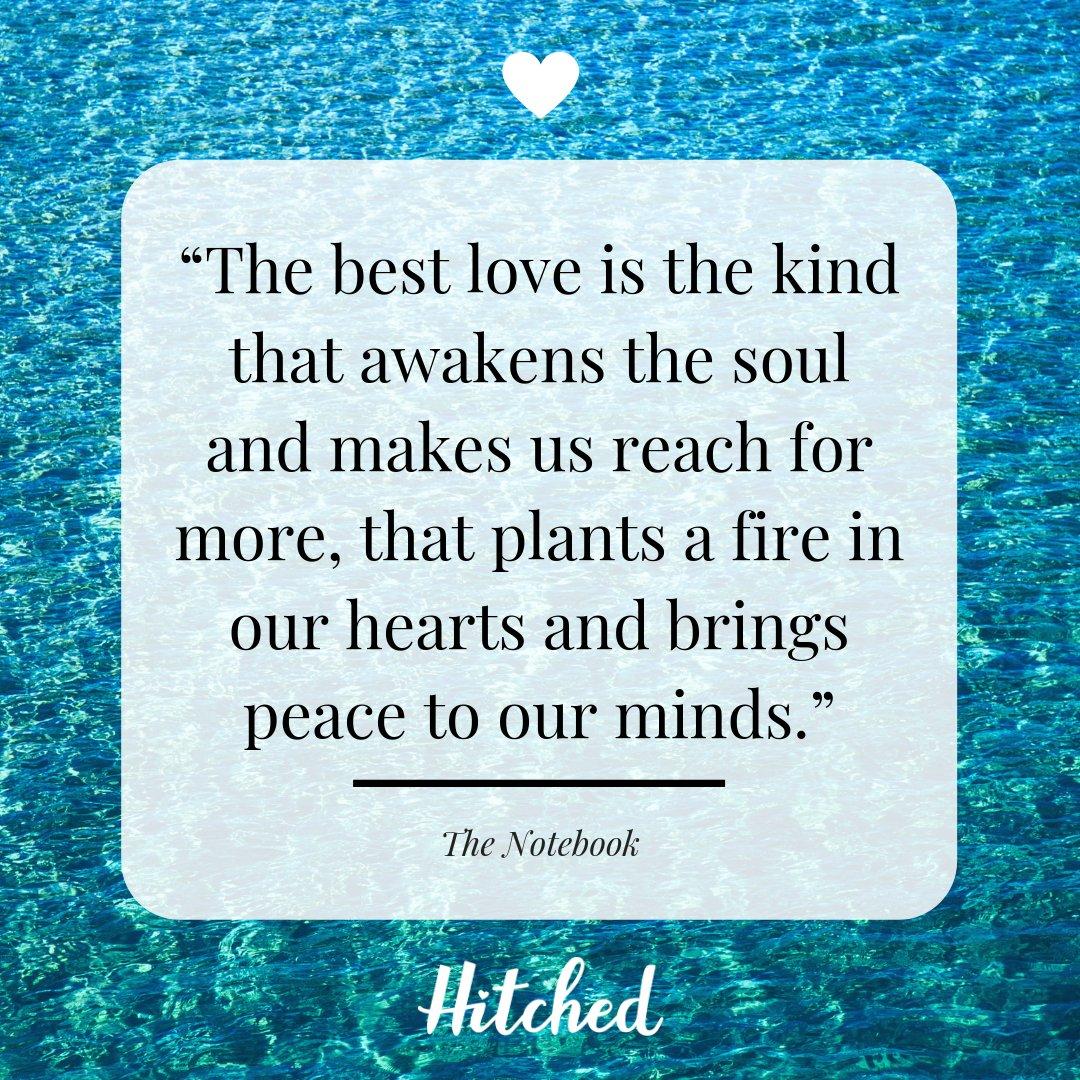 "The best love is the kind that awakens the soul and makes us reach for more, that plants a fire in our hearts and brings peace to our minds."
READ MORE: The Most Romantic Christmas Proposal Ideas
Love Quote from The History of Love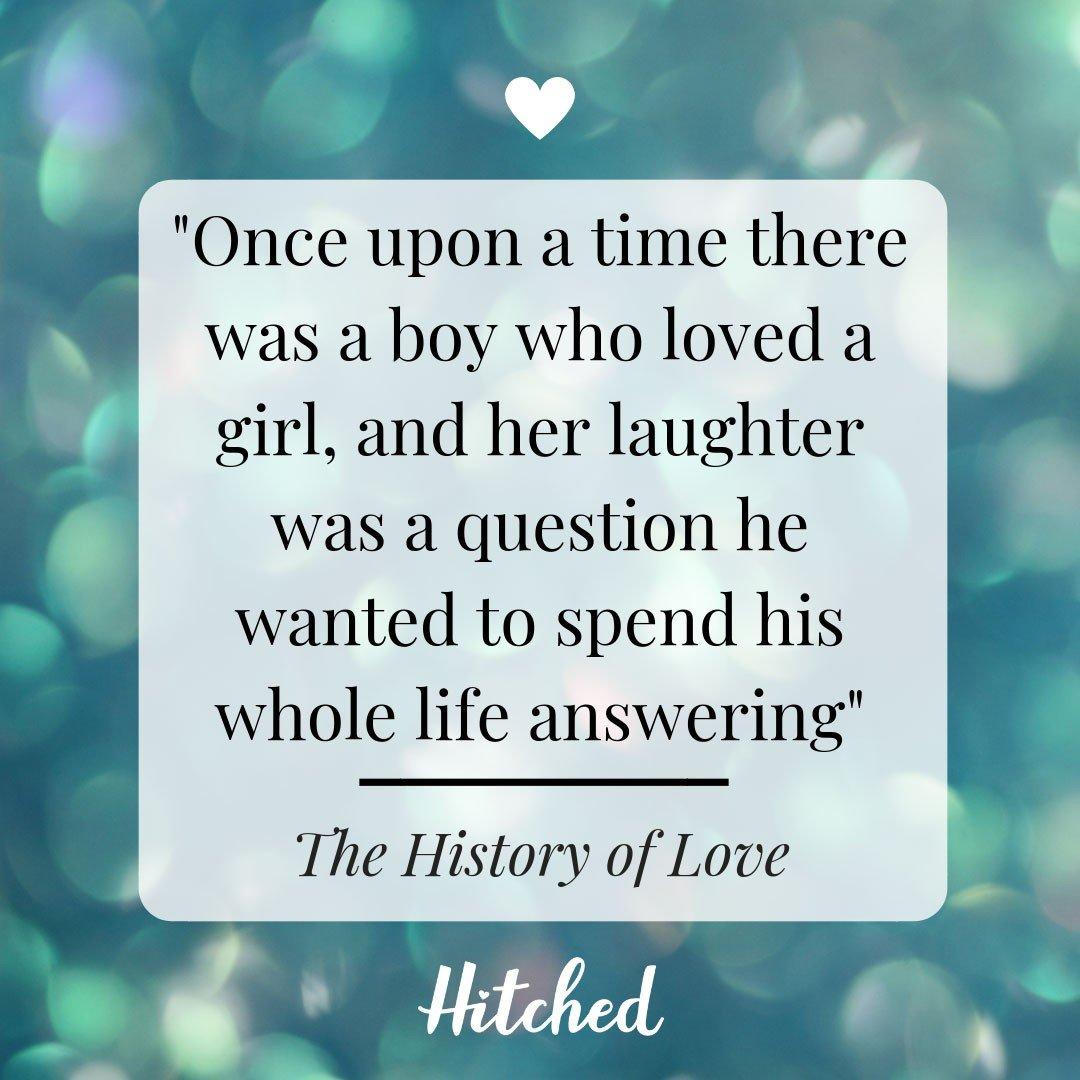 "Once upon a time there was a boy who loved a girl, and her laughter was a question he wanted to spend his whole life answering."
Franklin Jones on Love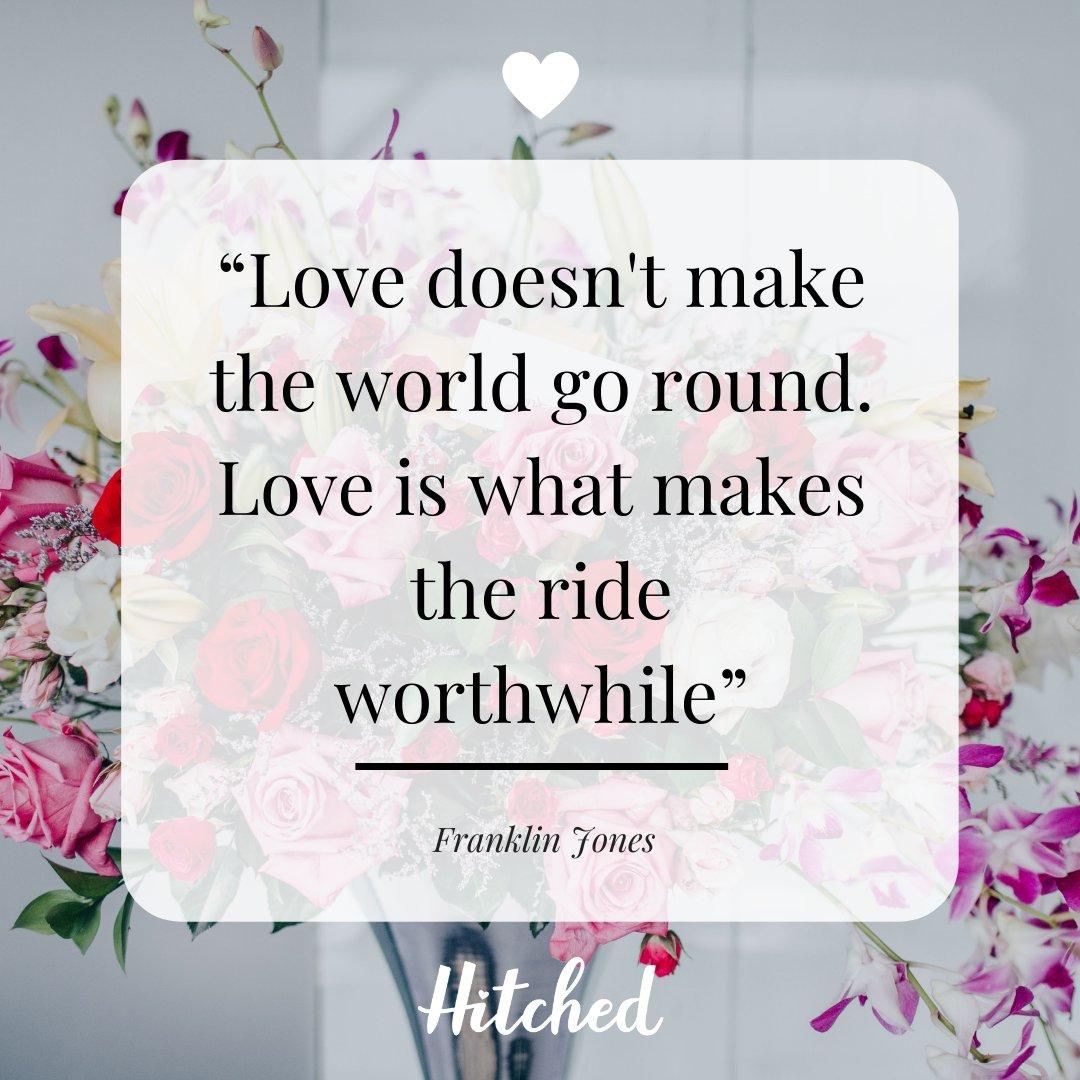 "Love doesn't make the world go round; love is what makes the ride worthwhile."
Louis de Bernieres on Love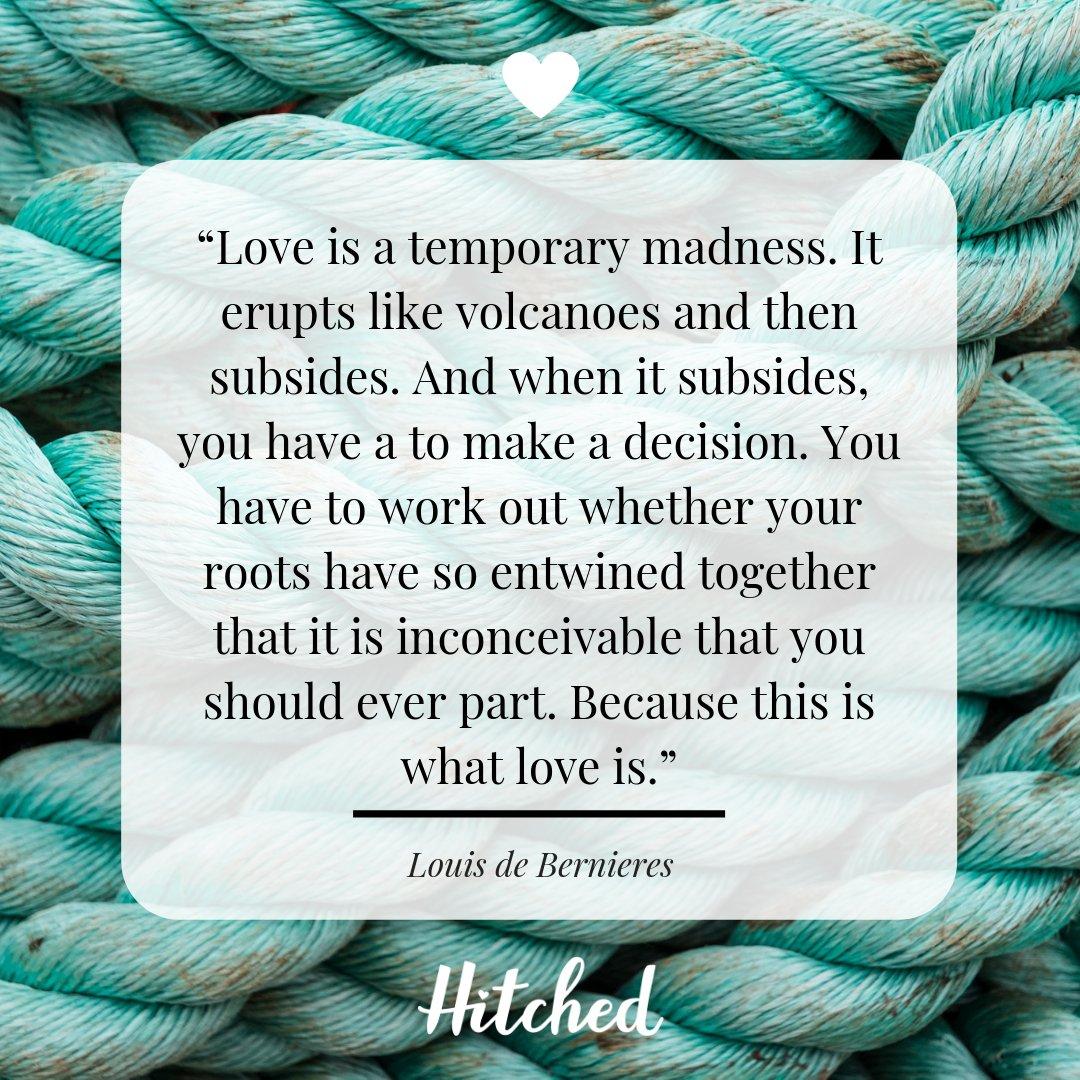 "Love is a temporary madness. It erupts like volcanoes and then subsides. And when it subsides, you have a to make a decision. You have to work out whether your roots have so entwined together that it is inconceivable that you should ever part. Because this is what love is."
Tom Mullen on Marriage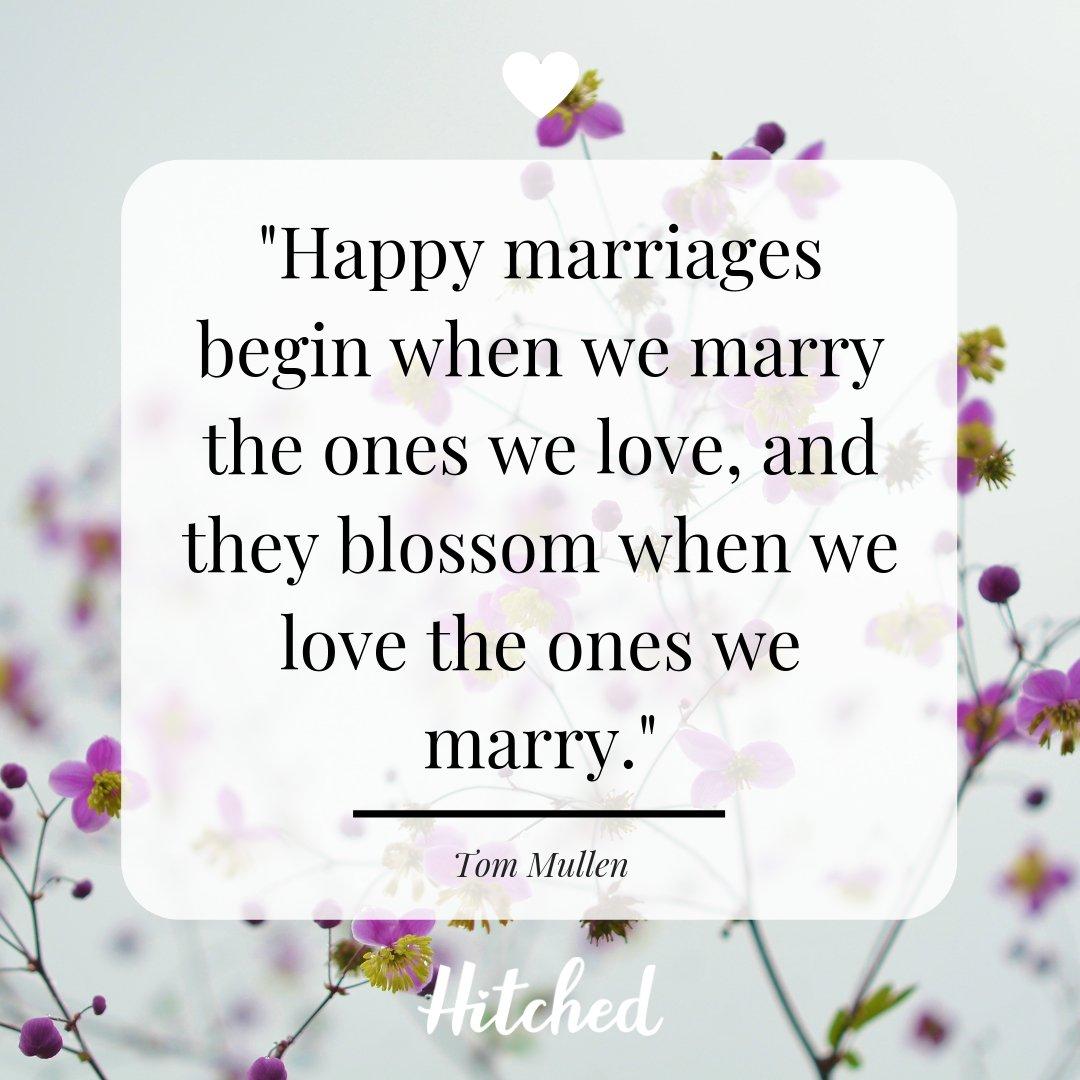 "Happy marriages begin when we marry the ones we love and they blossom when we love the ones we marry."
Rita Rudner on Marriage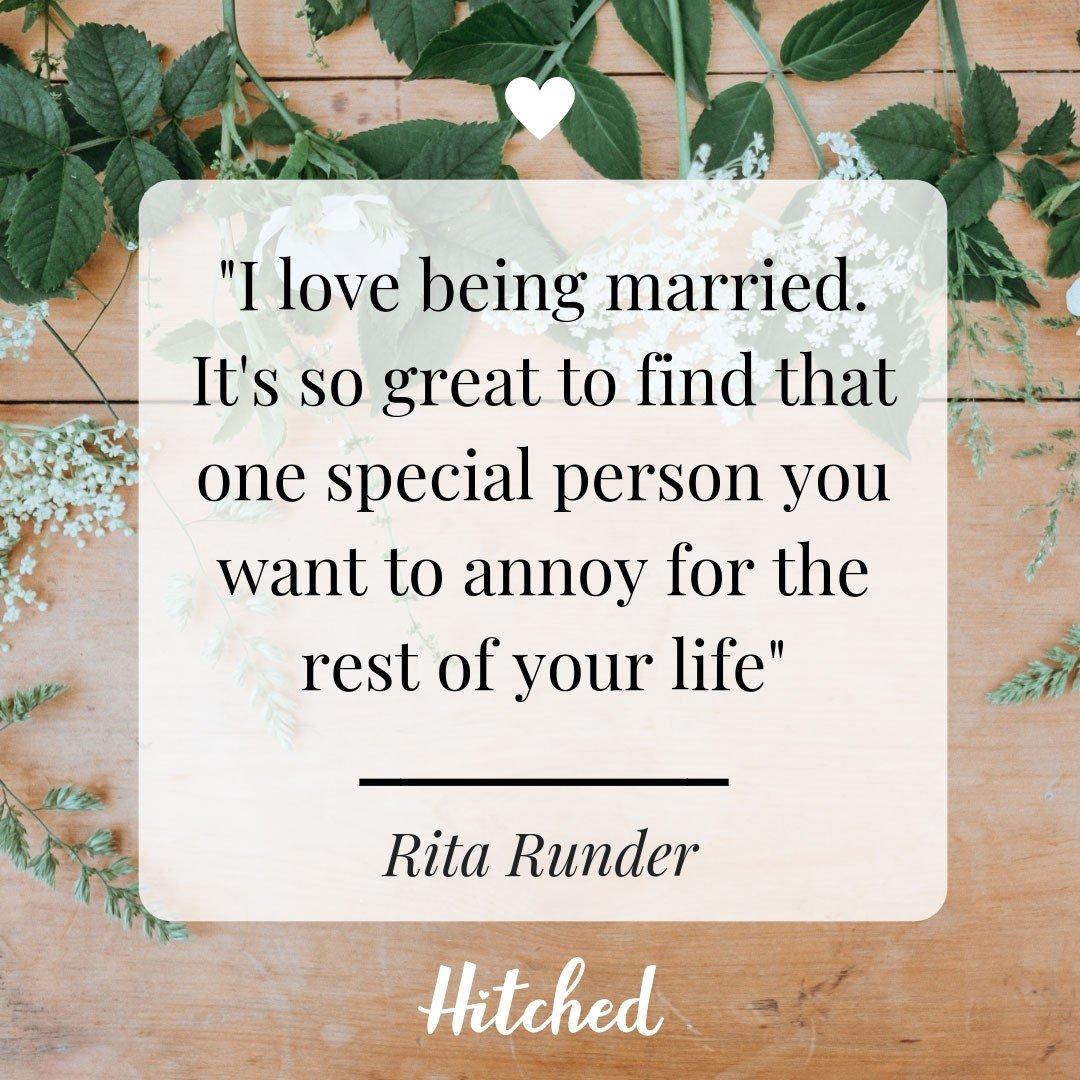 "I love being married. It's so great to find that one special person you want to annoy for the rest of your life."
If this quote has made you laugh, don't miss our edit of funny quotes about marriage! It's also an ideal quote to use in a best man's speech.
READ MORE: Groomsman Gifts for Every Budget
Love Quote from Lord of the Rings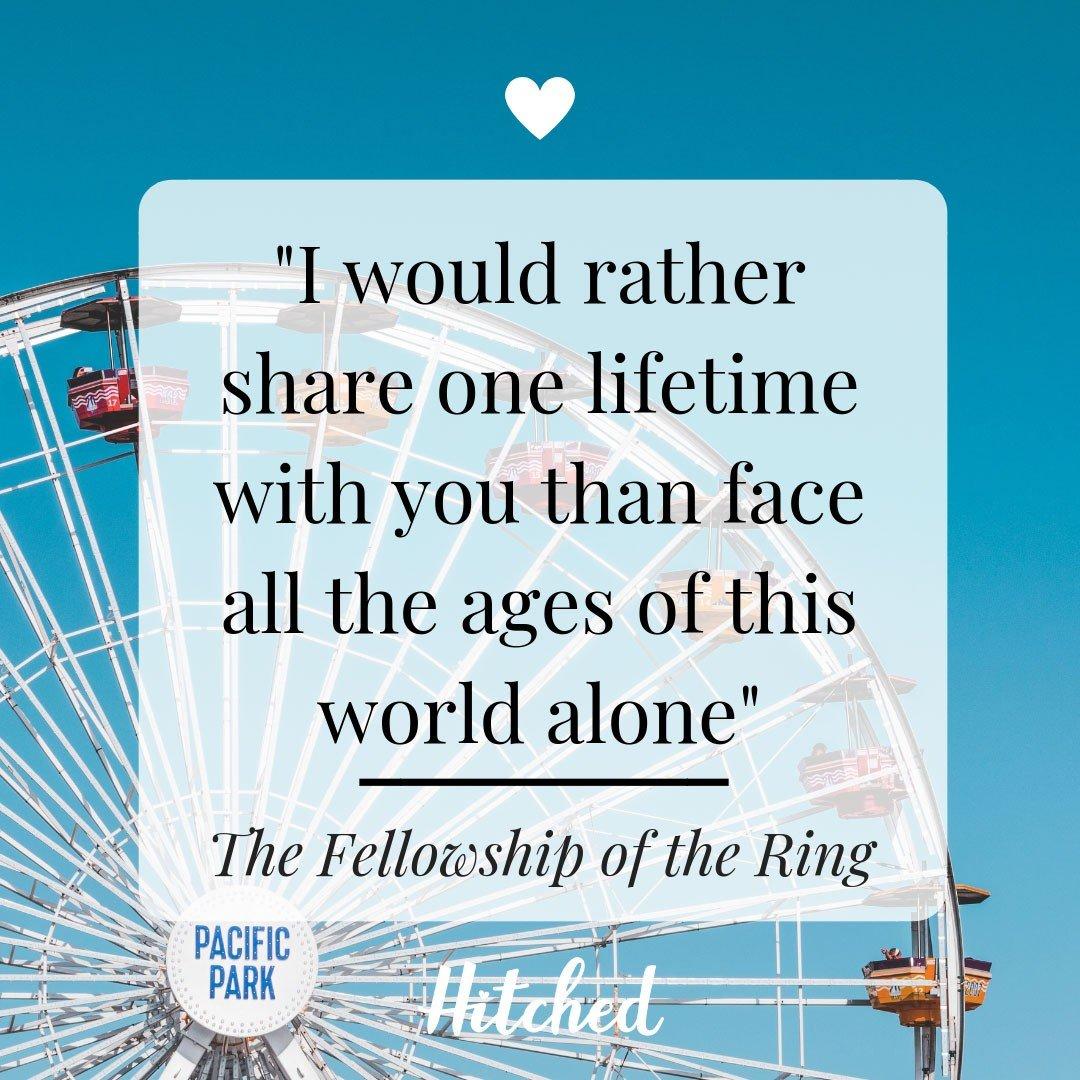 "I would rather share one lifetime with you than face all the ages of this world alone."
Roy Croft on Love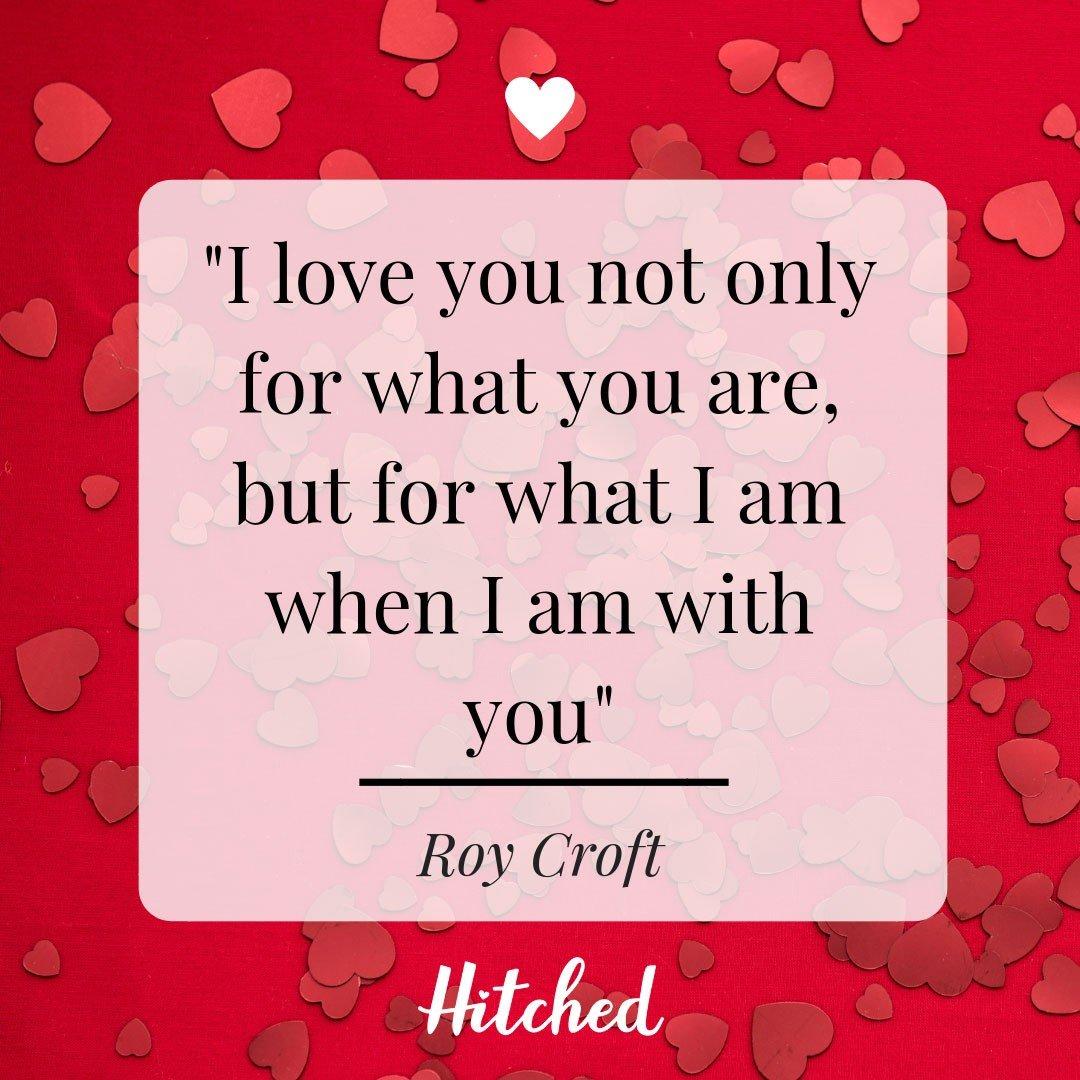 "I love you not only for what you are, but for what I am when I am with you."
READ MORE: Disney Quotes for Your Wedding Readings
Bruce Lee on Love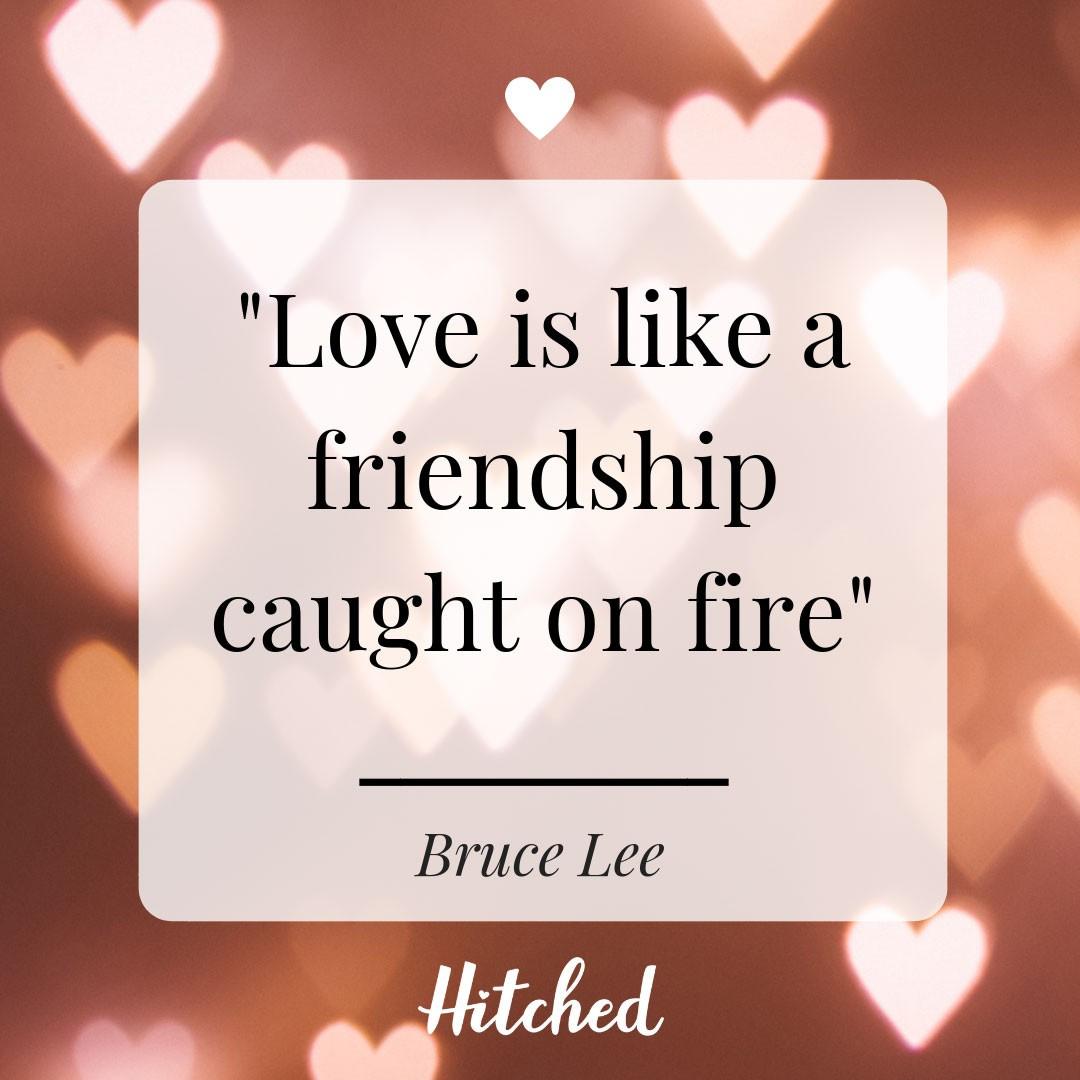 "Love is like a friendship caught on fire."
F. Scott Fitzgerald on Love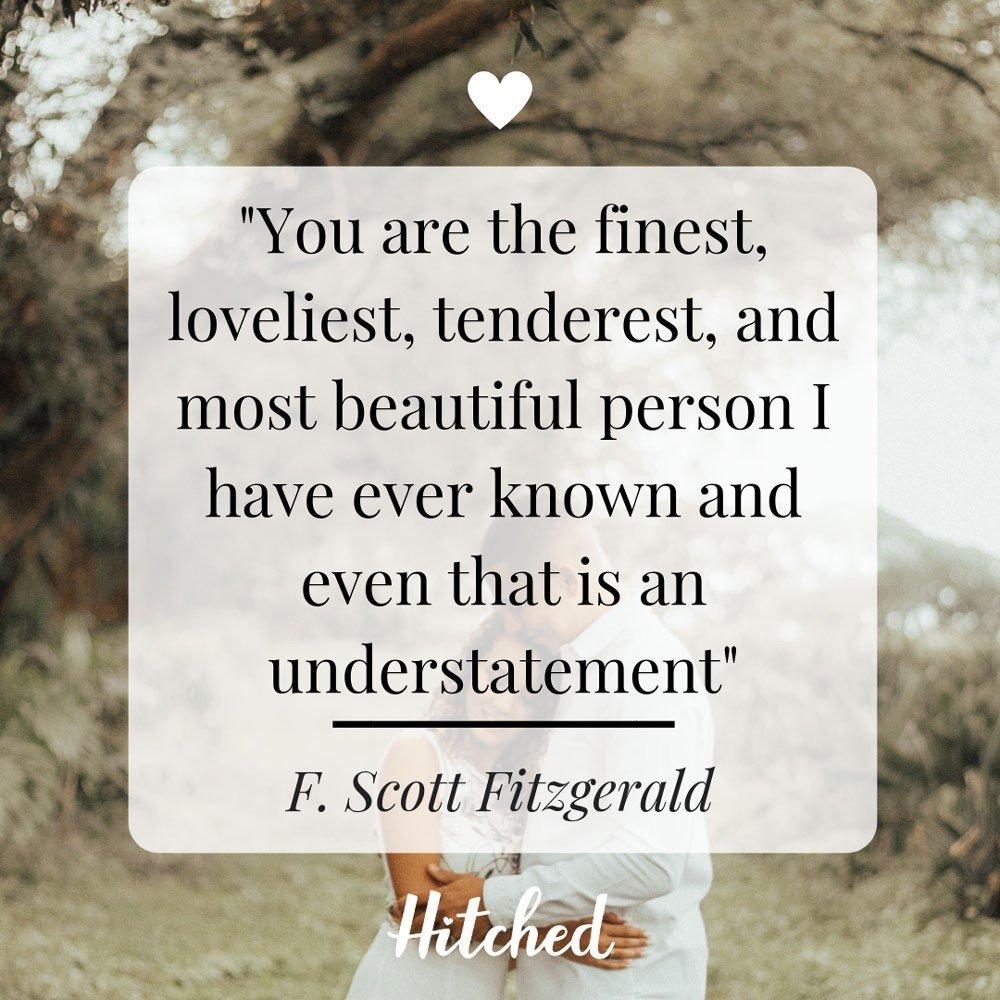 "You are the finest, loveliest, tenderest and most beautiful person I have ever known and even that is an understatement."
READ MORE: Romantic Christmas Ideas for Your Other Half
Love Quote from The Fault in Our Stars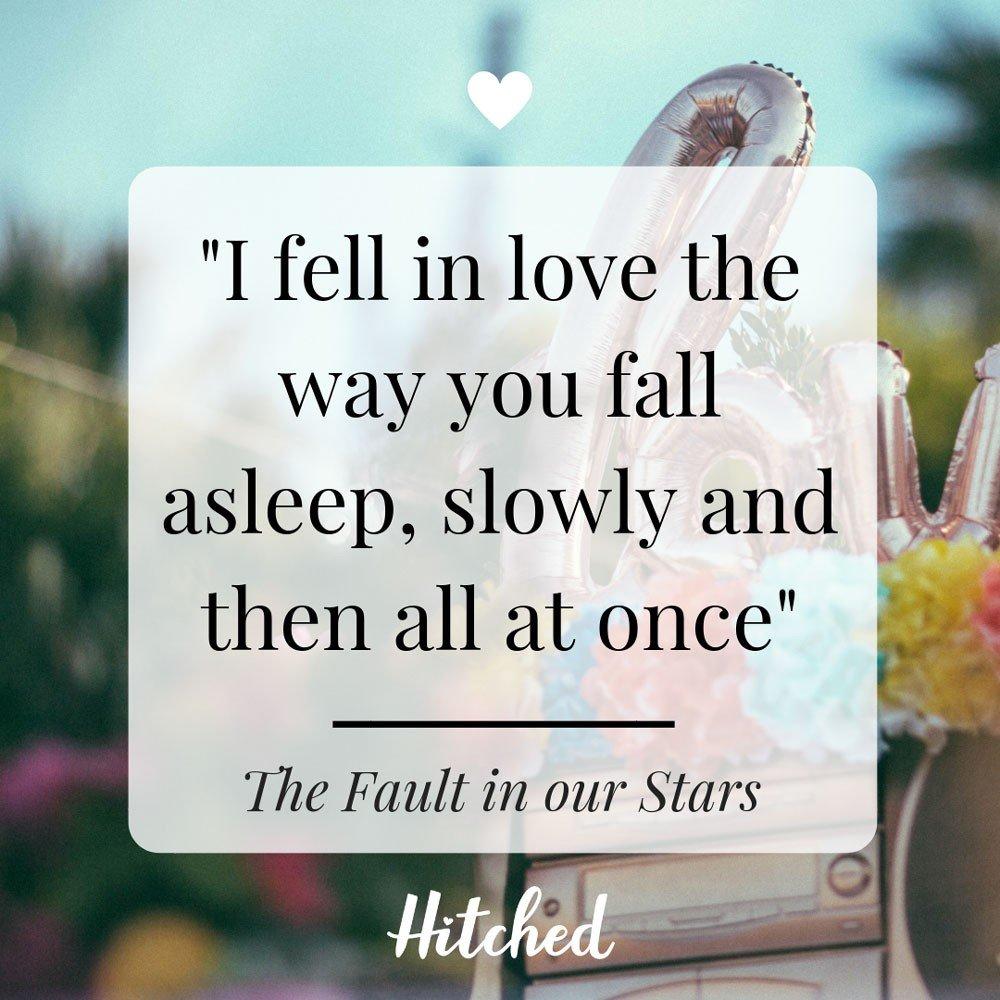 "I fell in love the way you fall asleep, slowly and then all at once."
Jennifer Smith on Marriage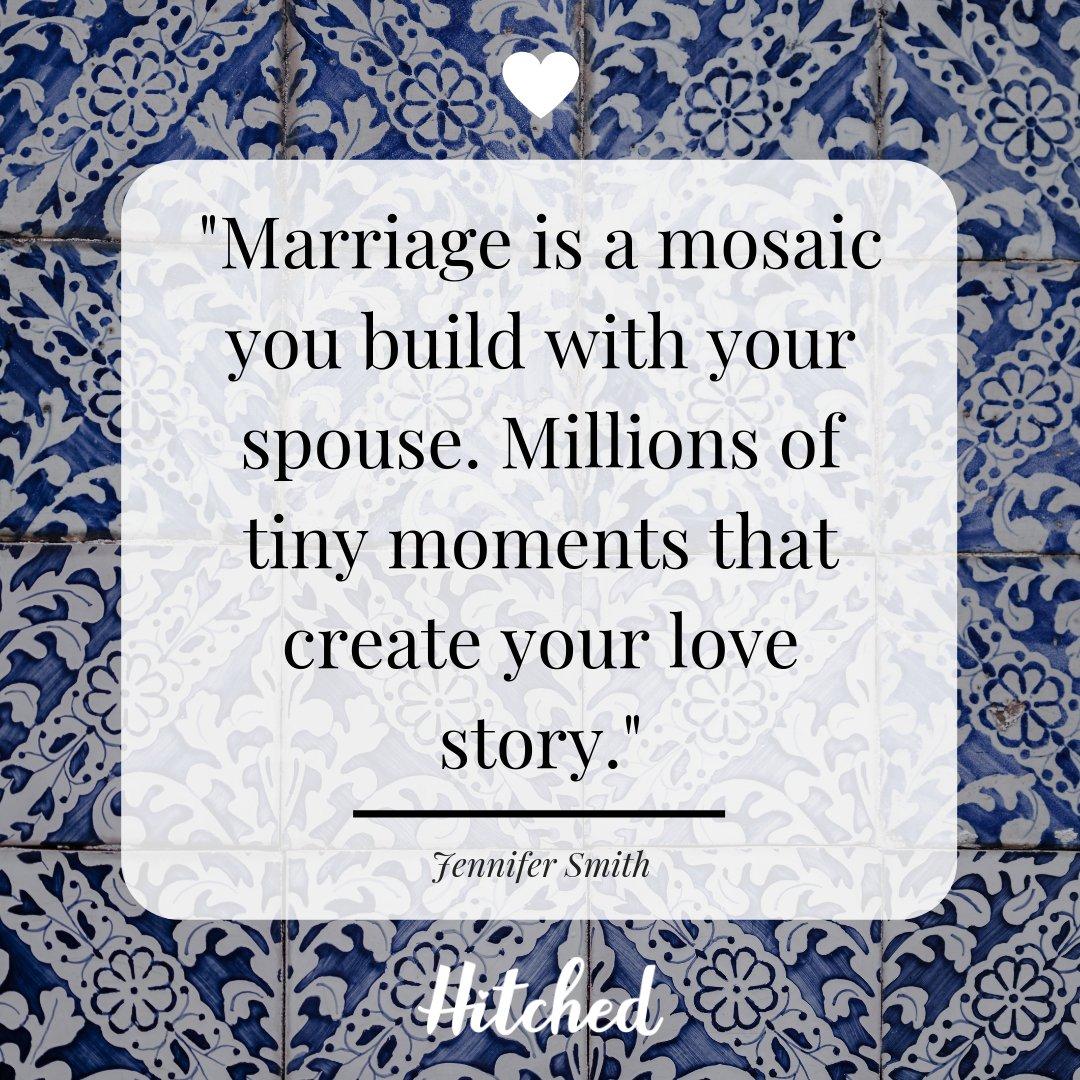 "Marriage is a mosaic you build with your spouse. Millions of tiny moments that create your love story."
Harville Hendrix on Marriage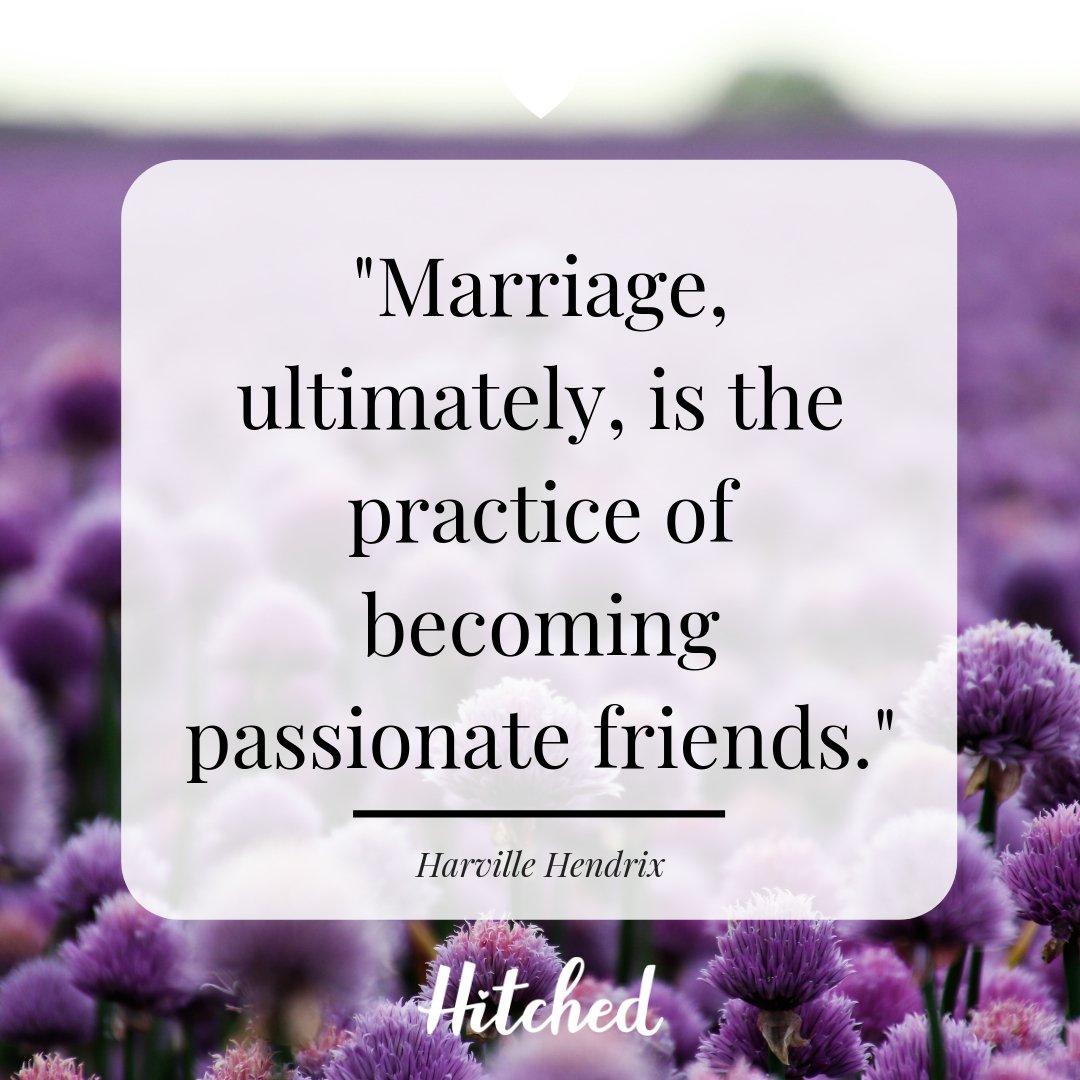 "Marriage, ultimately, is the practice of becoming passionate friends."
Joseph Campbell on Love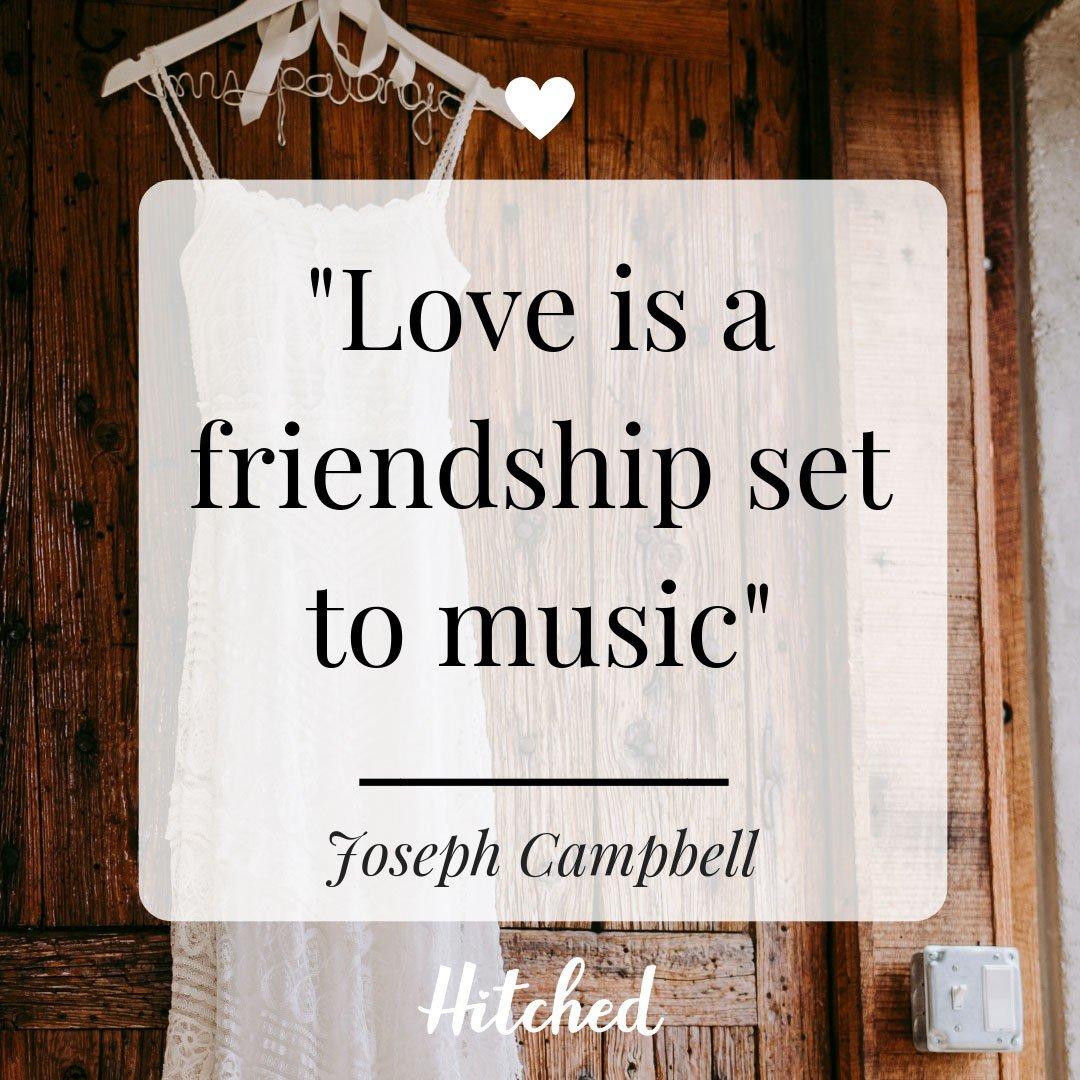 "Love is a friendship set to music."
READ MORE: Hilarious Quotes on Love and Marriage
Love Quote from The Vow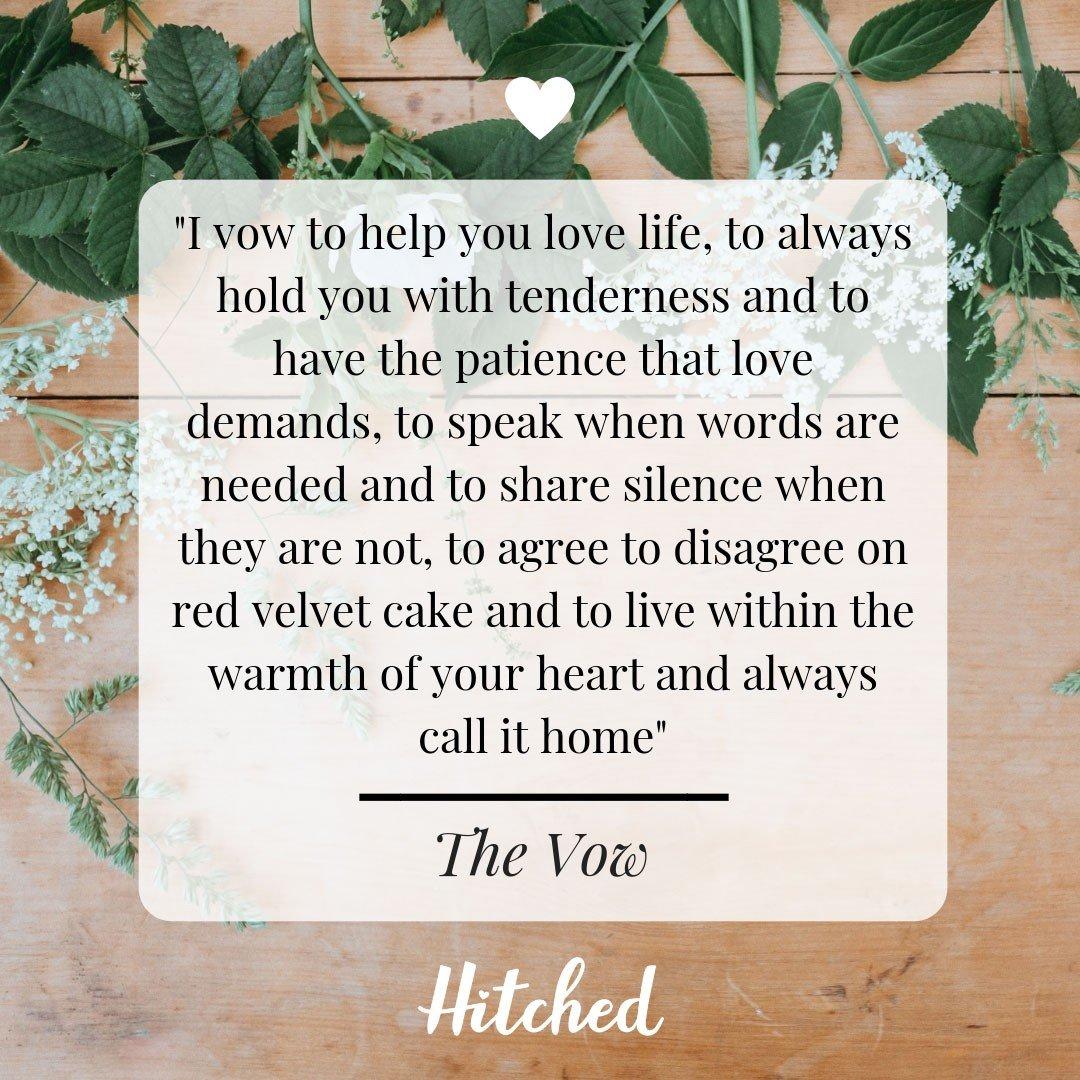 "I vow to help you love life, to always hold you with tenderness and to have the patience that love demands, to speak when words are needed and to share the silence when they are not, to agree to disagree on red velvet cake, and to live within the warmth of your heart and always call it home."
Love Quote from The Vow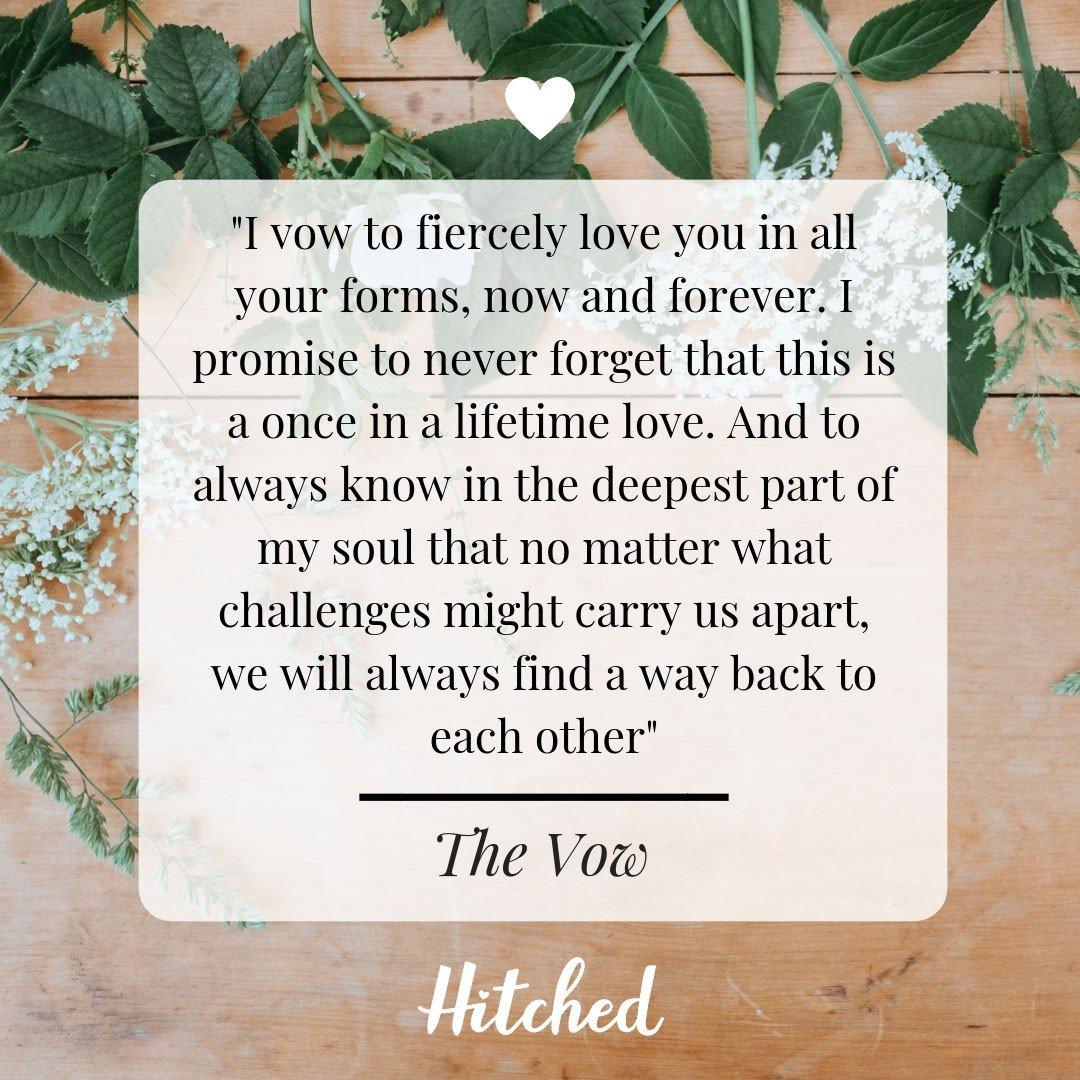 "I vow to fiercely love you in all your forms, now and forever. I promise to never forget that this is a once in a lifetime love, and to always know in the deepest part of my soul that no matter what challenges might carry us apart, we will always find our way back to each other."
READ MORE: Wedding Speech Order Explained
Anonymous Quote about Love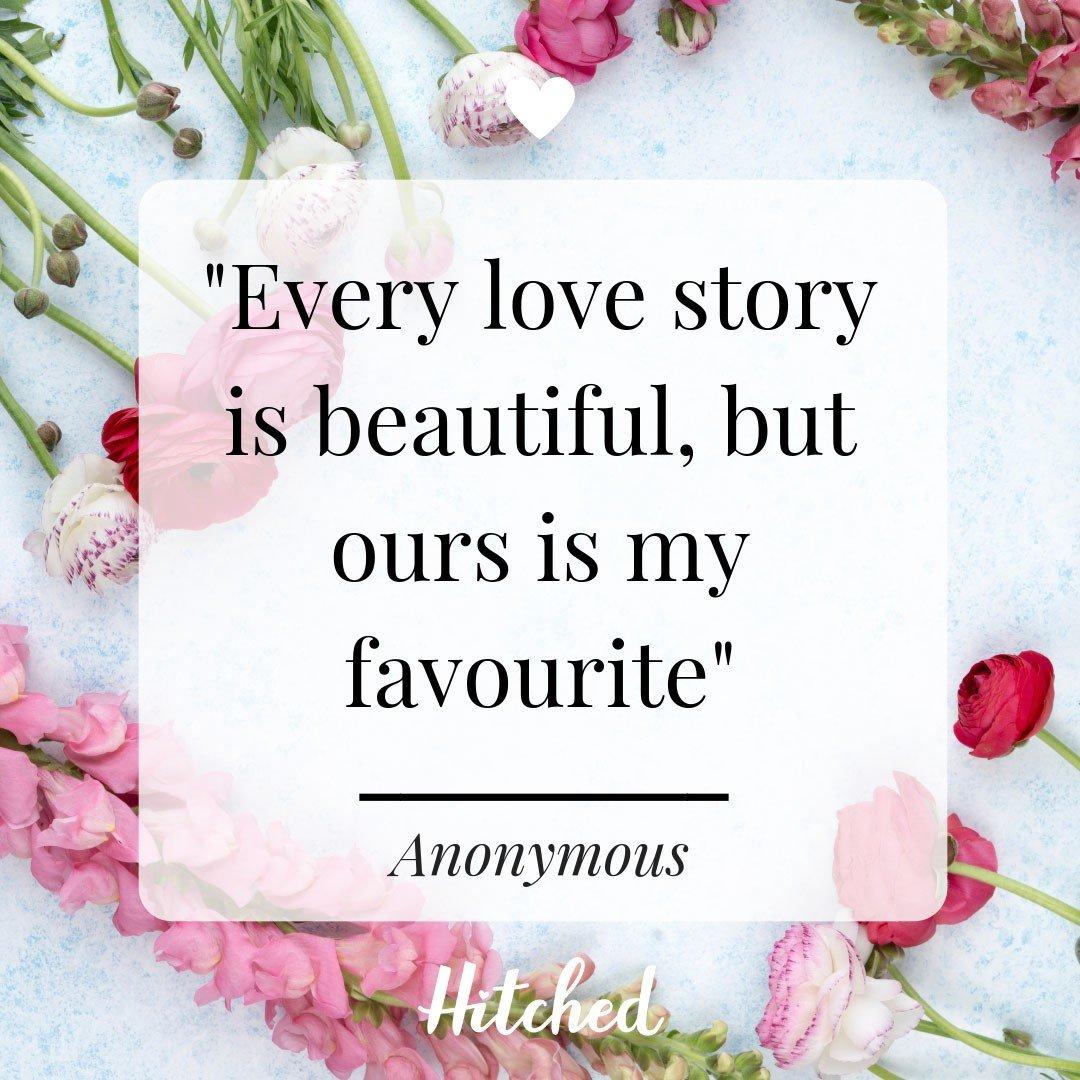 "Every love story is beautiful, but ours is my favourite."
Barbara De Angelis on Marriage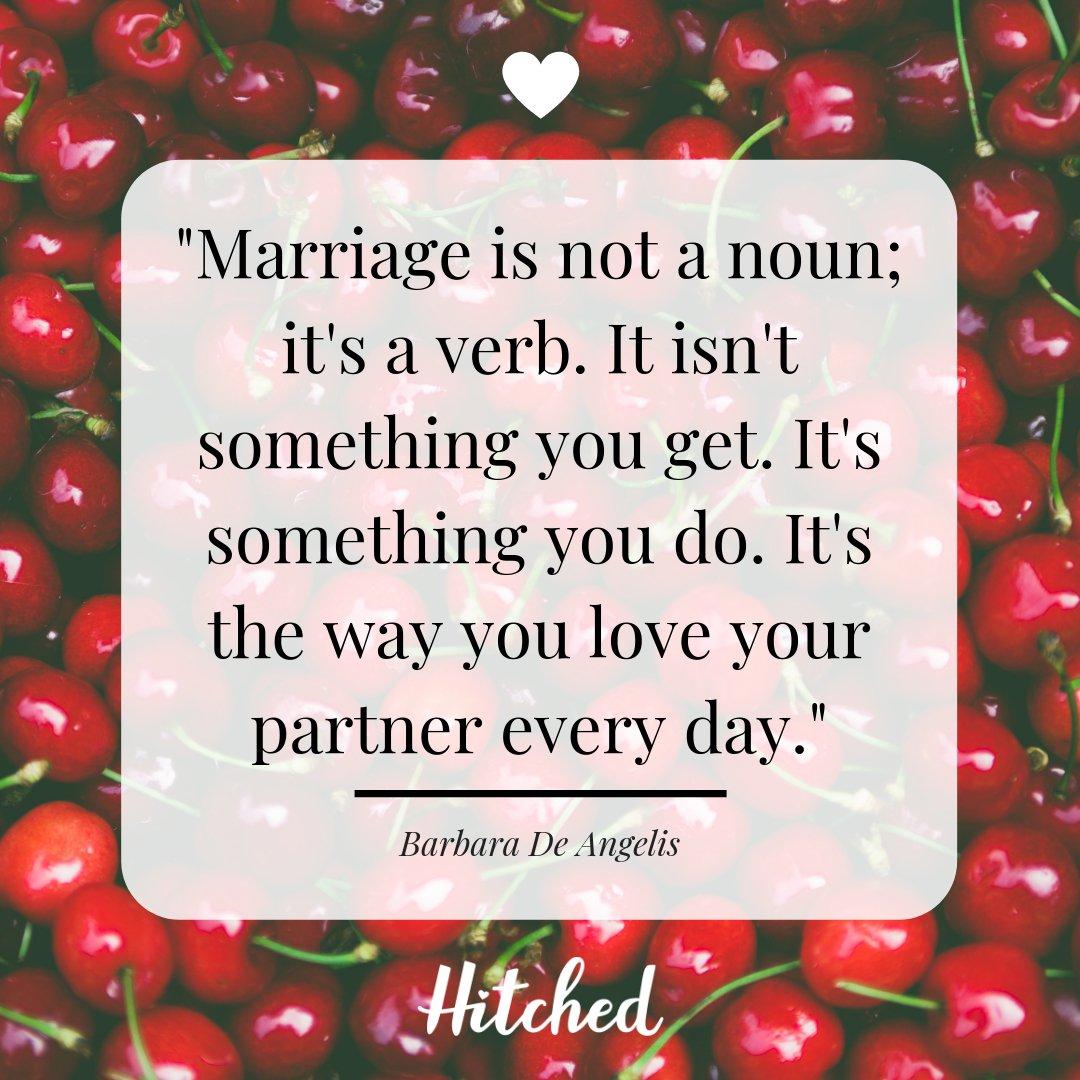 "Marriage is not a noun; it's a verb. It isn't something you get. It's something you do. It's the way you love your partner every day."
Bill Wilson on Love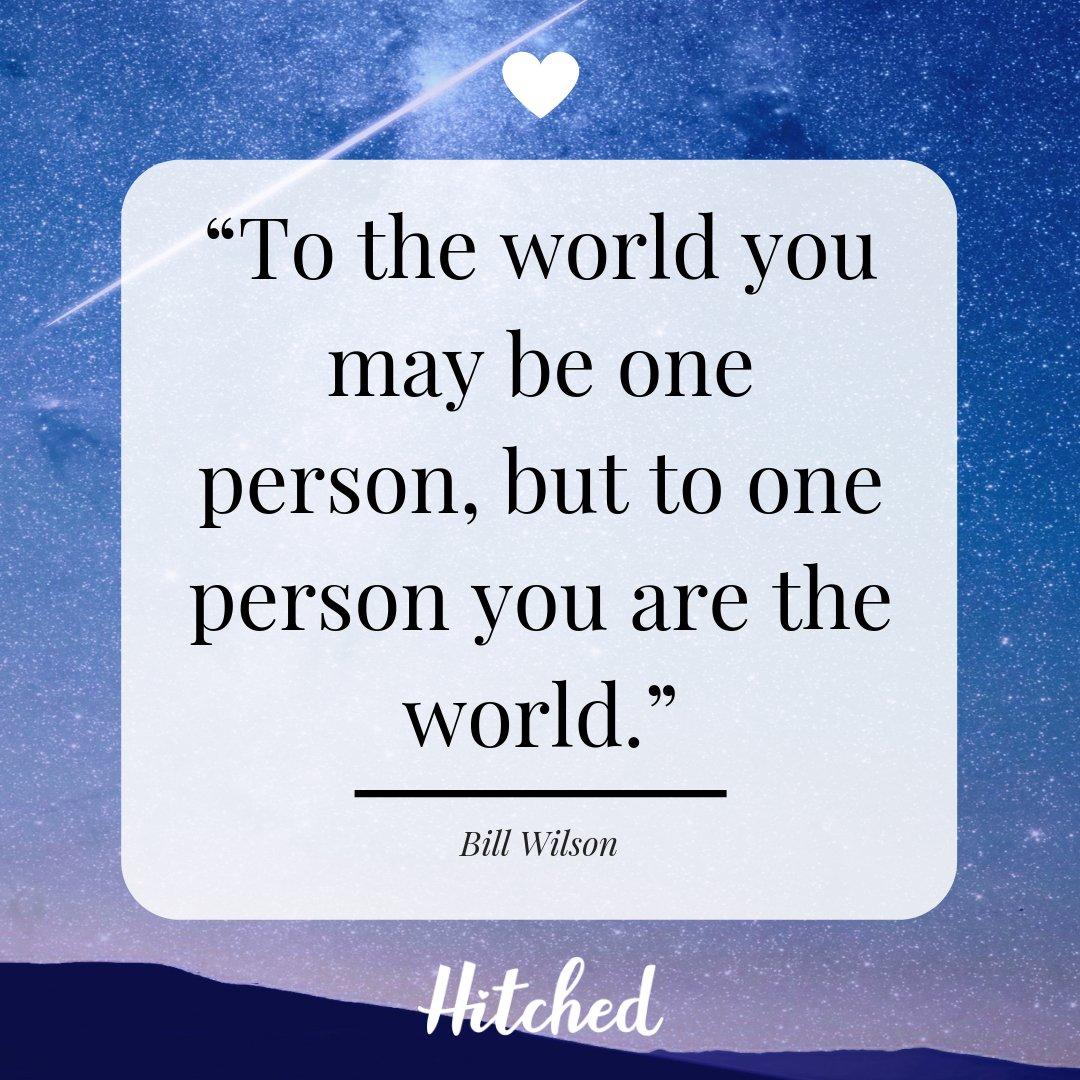 "To the world you may be one person, but to one person you are the world."
Stephen Gaines on Marriage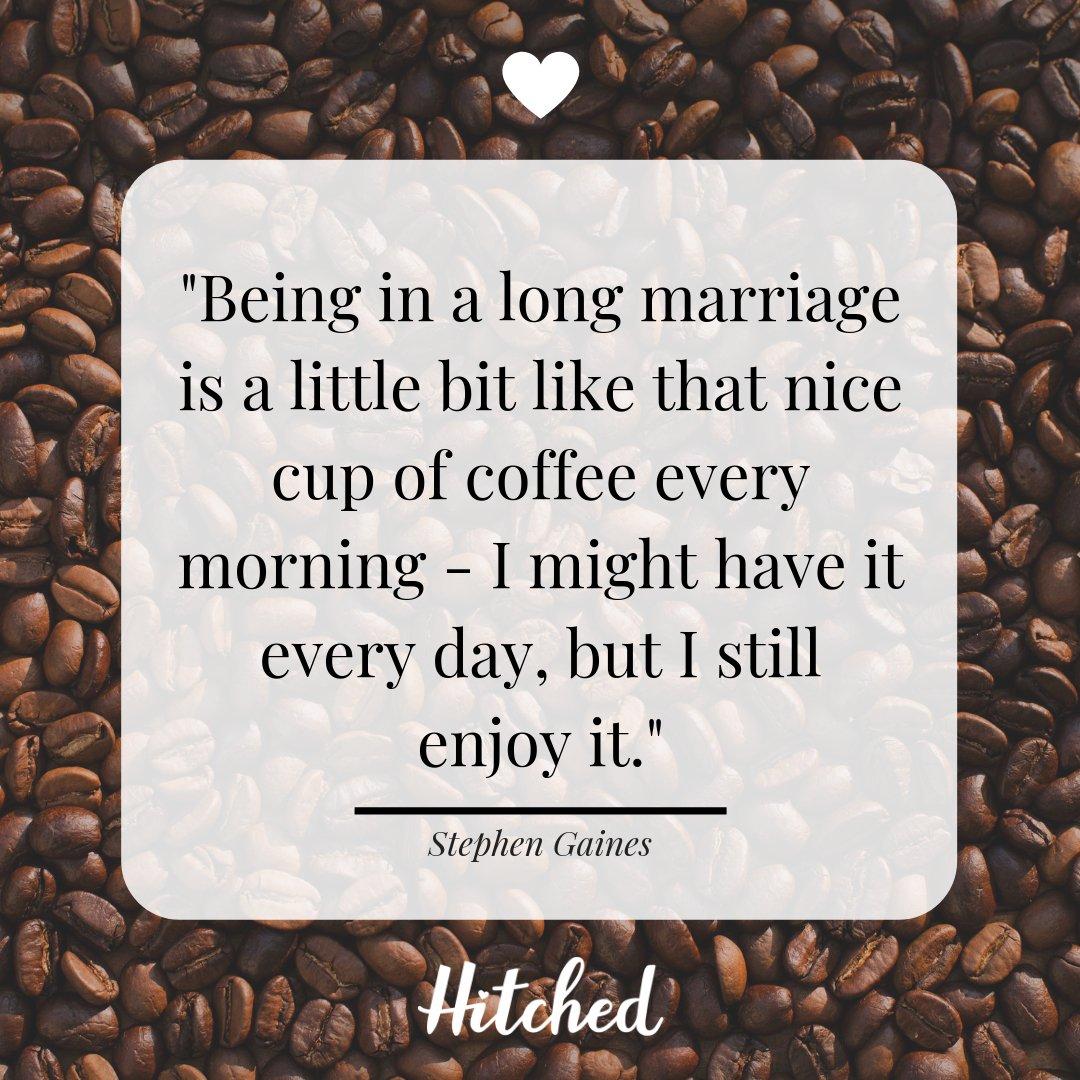 "Being in a long marriage is a little bit like that nice cup of coffee every morning – I might have it every day, but I still enjoy it."
Our Favourite Framed Love and Marriage Quotes from Etsy
Set of Two Love Prints – £5.52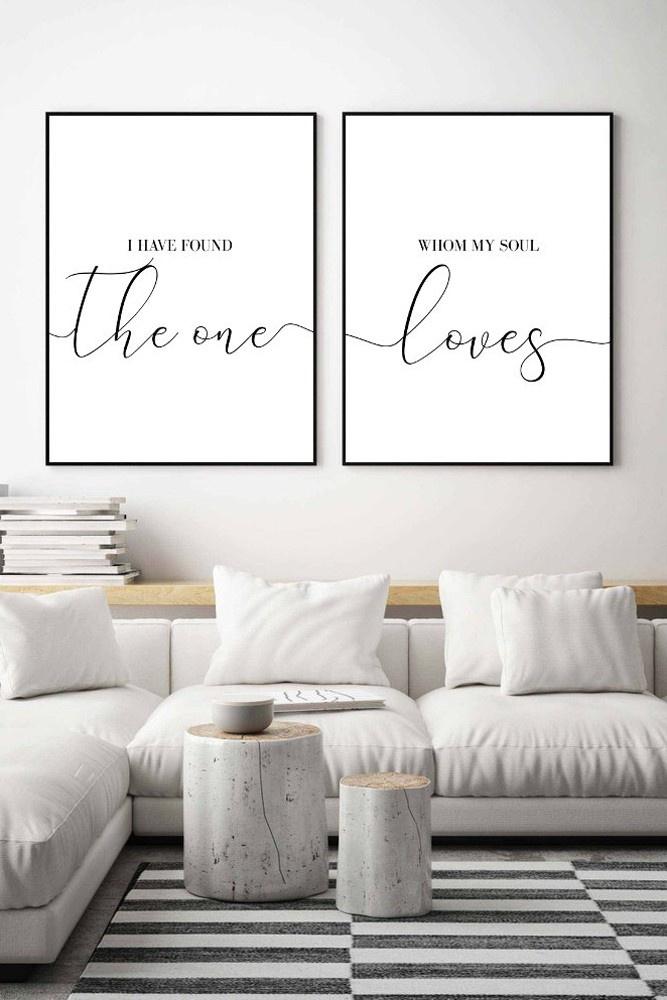 We absolutely love this chic and stylish duo of prints, which can be hung side by side for a beautiful addition to your home.
The sentiment behind them is lovely, too… If you've found 'the one whom your soul loves', make sure you snap these up!
Love Each Other Wall Decor Poster – from £27.81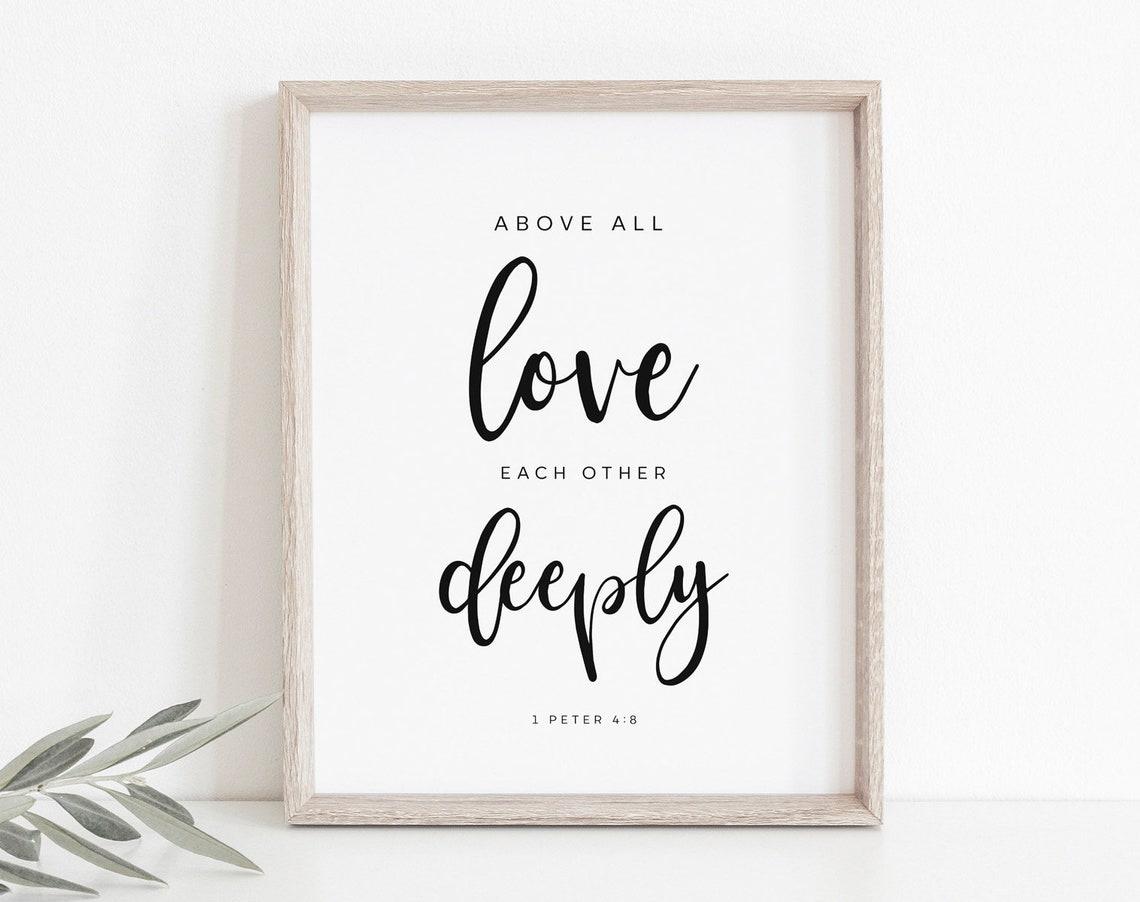 We love this romantic and meaningful bible reading, and it would look beautiful framed and on display at your wedding reception.
Once the excitement is over, you can pop it up in your bedroom as a lasting reminder of your big day.
What's more, this print is super easy to get your hands on, since you can download it straight from the Etsy website!
A Perfect Marriage Print – £3.48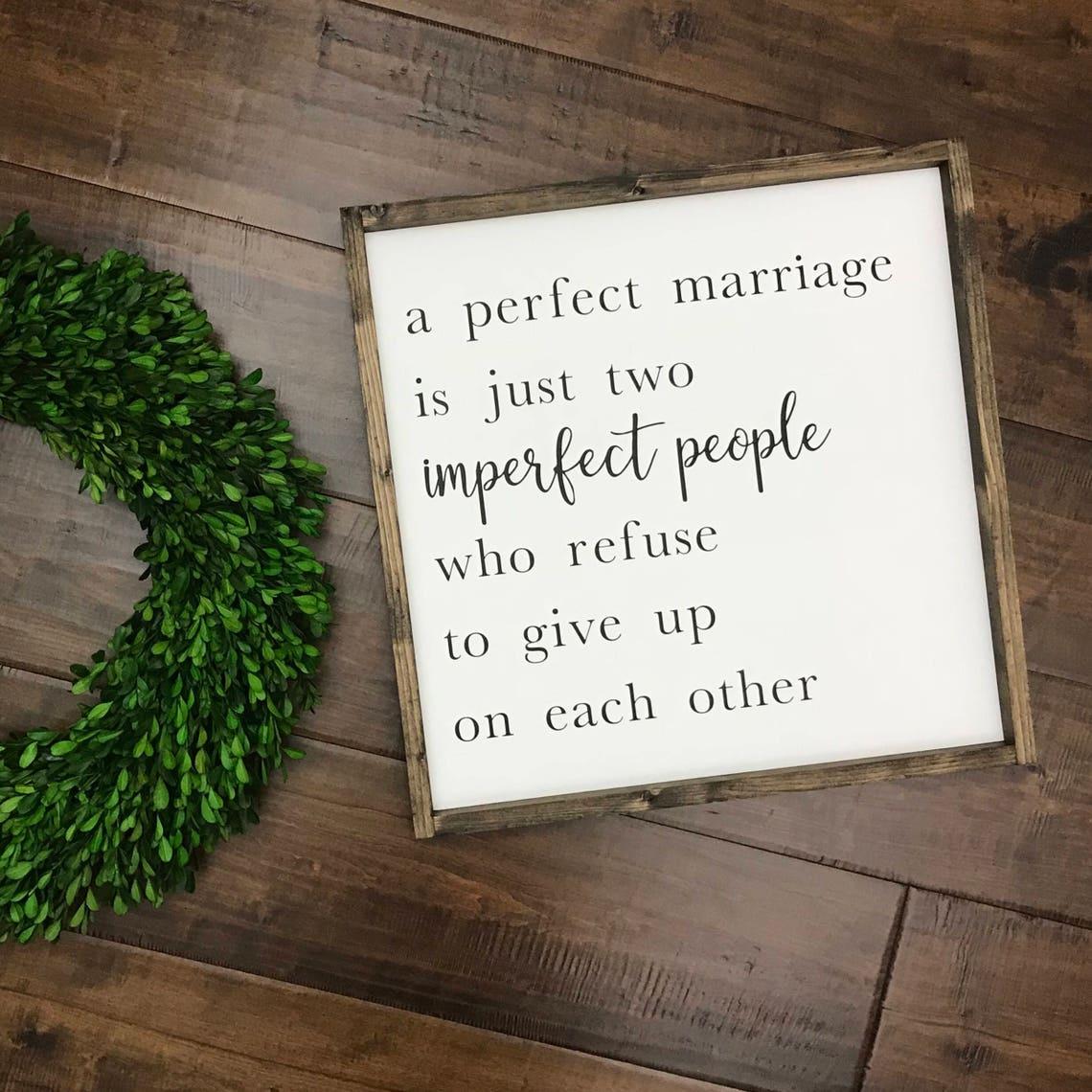 If you're after a rustic design, this printed quote could be right up your street. The meaning behind the message is so cute!
Together is Our Favourite Place To Be Print – £23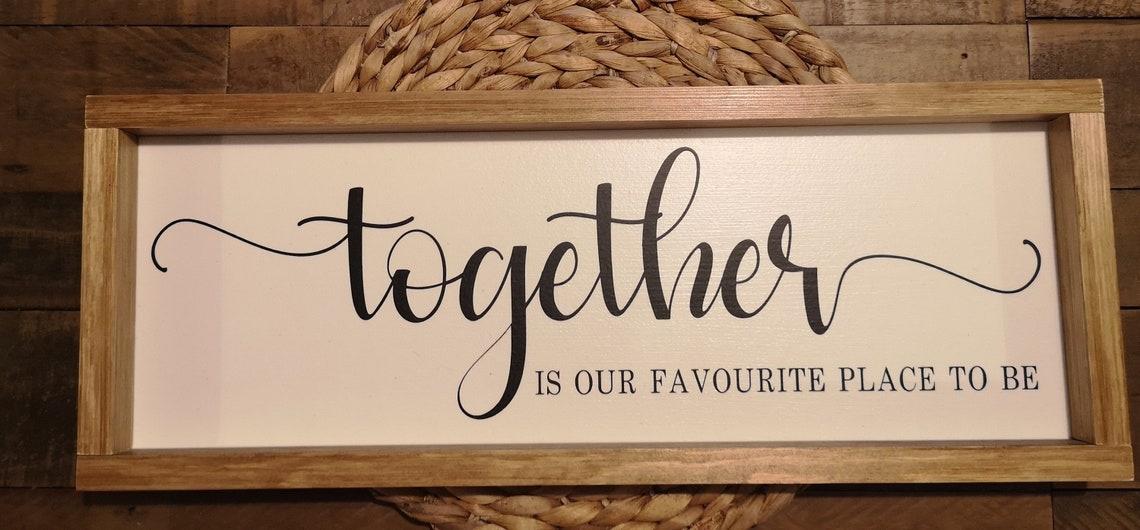 This adorable quote has been printed on a white background and will look dreamy set up at your wedding reception and then up on your bedroom wall after the big day. What a lovely addition to your home!
Marriage Definition Wall Print – £3.19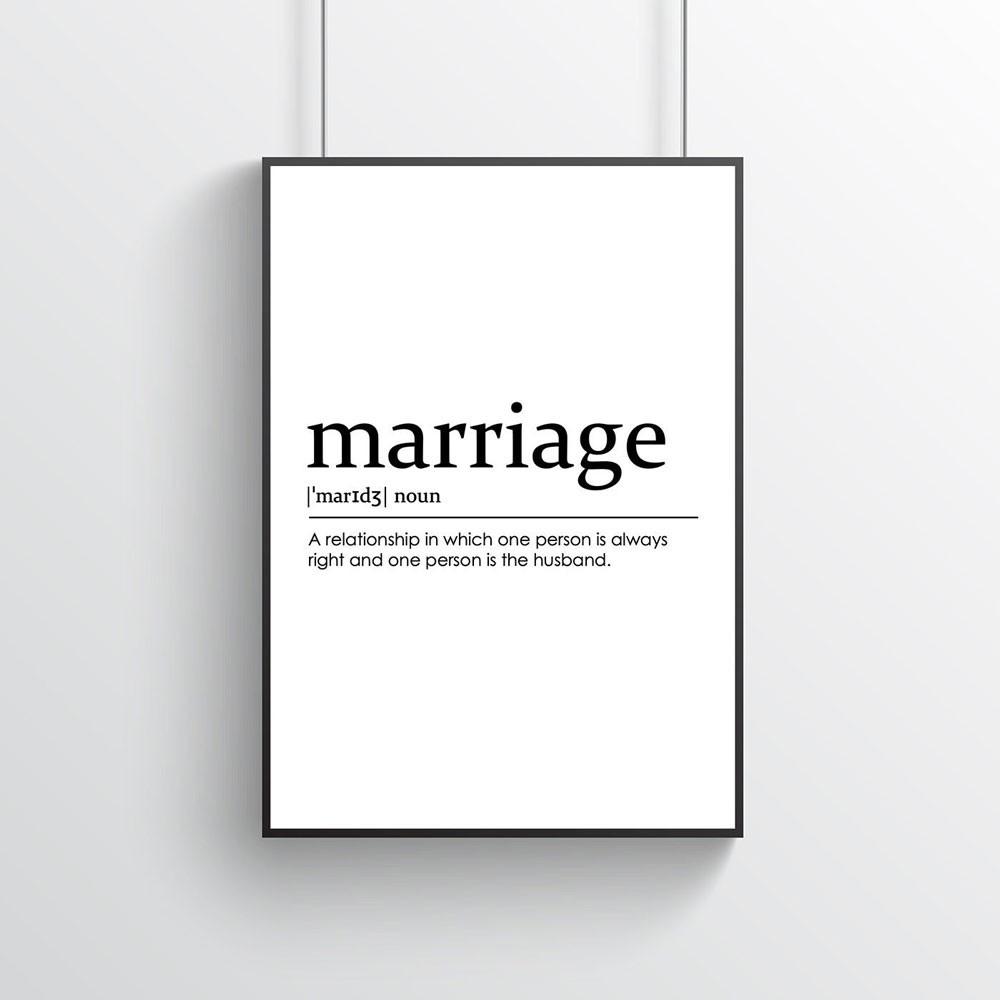 If you're after something a little more funny than romantic, why don't you treat yourself and your partner to this marriage definition print?
We can't promise your partner will love it as much as you do, but it'll be a humorous addition to your home or wedding all the same!
Personalised Wedding Train Ticket – £14.40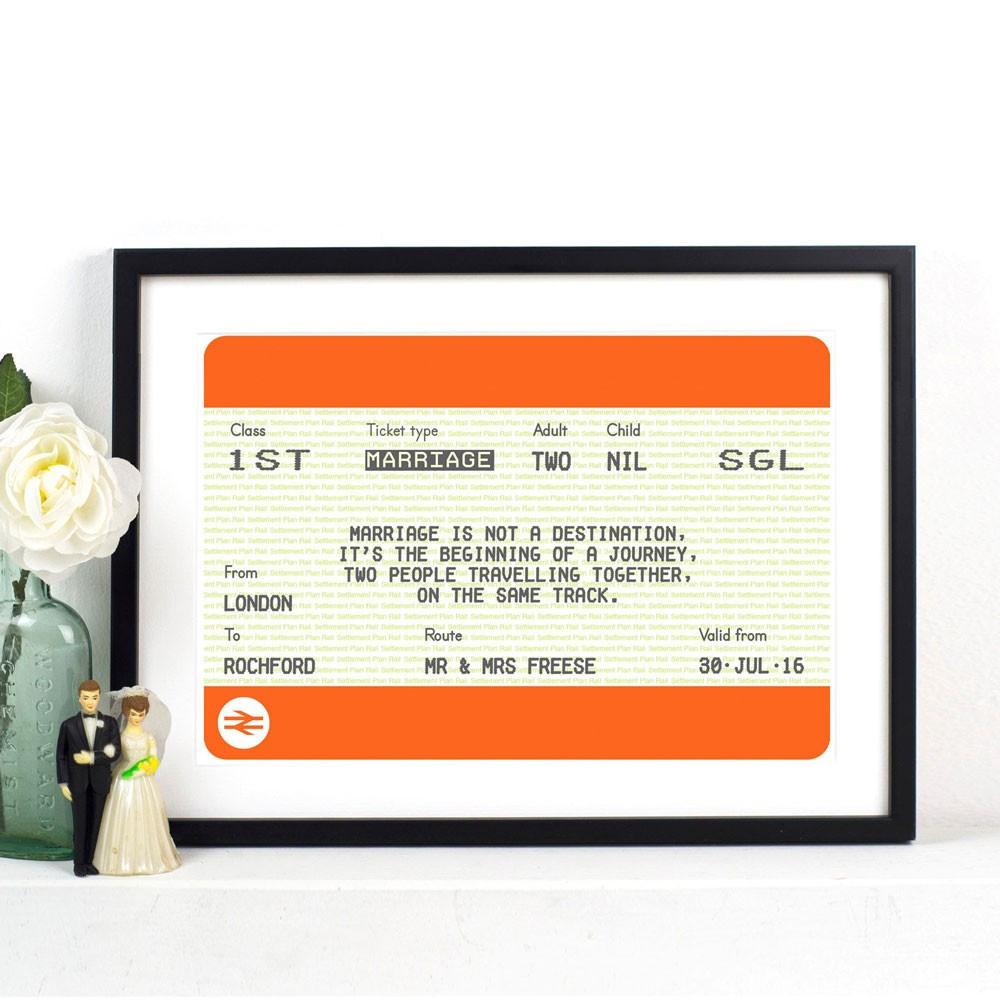 This contemporary wedding day train ticket print is totally fun and unique. We bet you've never seen anything like this before!
It includes a romantic quote about marriage, and can be personalised with your names, wedding date and location. What a great idea.
Wall Art Watercolour Print – £8.95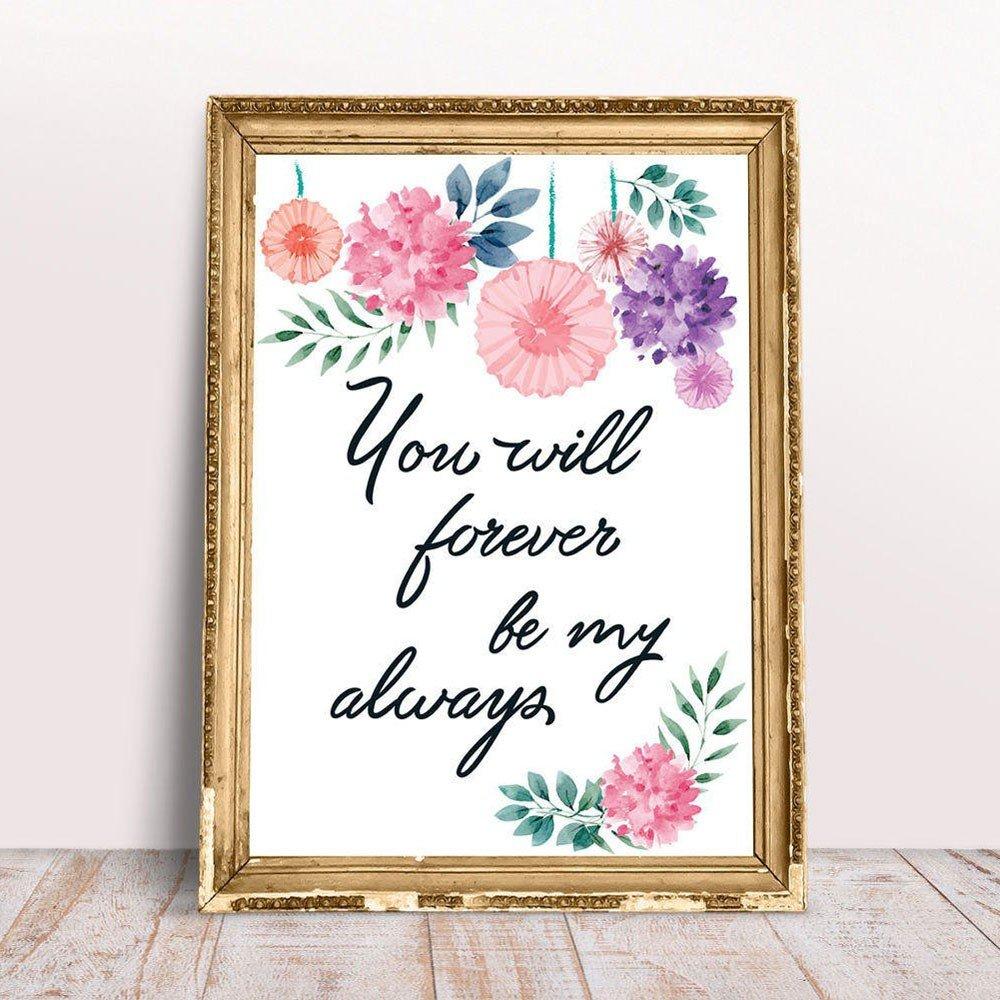 This adorable watercolour print is adorned in floral detailing and will look super pretty in your home or wedding venue.
You can get it in a gorgeous frame, or it can be downloaded as a digital version directly from Etsy! So cute.
READ MORE: Sassy Quotes to Get You Through Wedding Planning
If you're searching for even more love quotes, don't miss our edit of the most beautiful romantic quotes from literature.